The popularity of braided hairstyles grows by the day. New trends are always there to follow, which may be confusing to some, especially when it comes to the styles that are pretty much an alternative variation of another. Zig zag braids are a fresh word in the world of cornrows, and there are countless reasons why people are head over heels about the trend. Not only these braids suit ladies of all generations, but they are equally fit braids for men too. Are you curious about the new guy on the block? Then this expert guide is precisely what you need to start from!
What are Zig Zag Braids?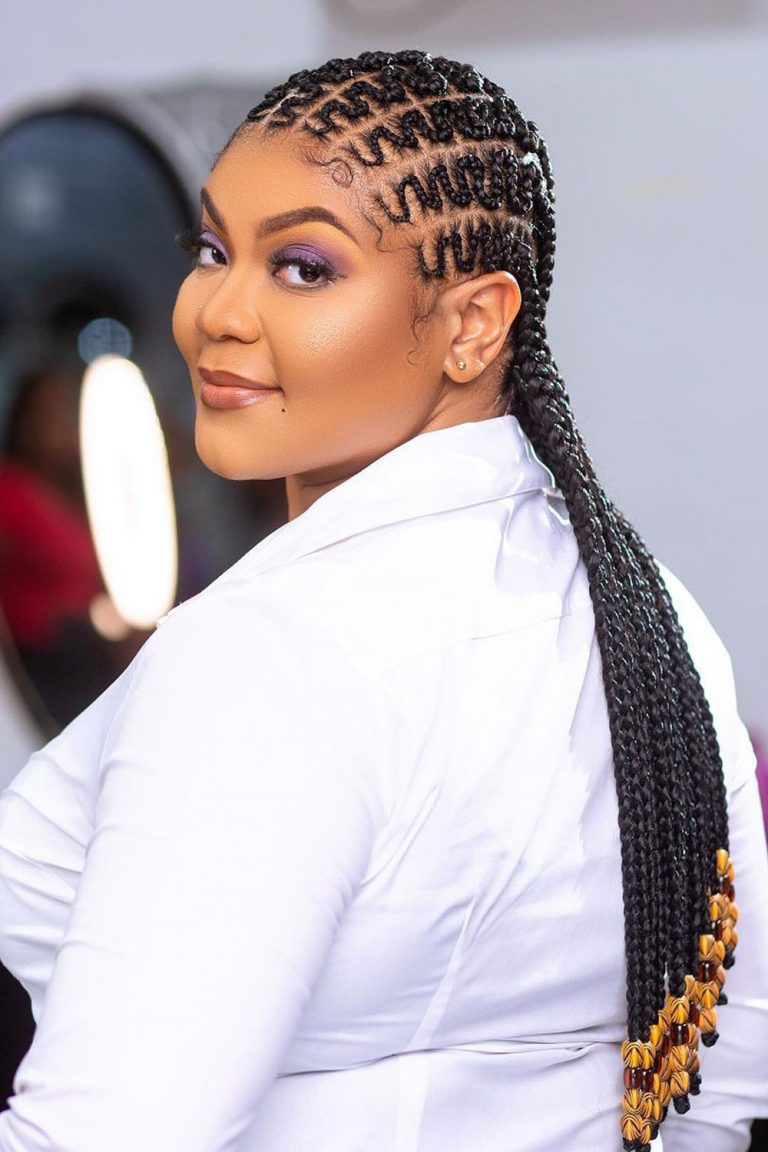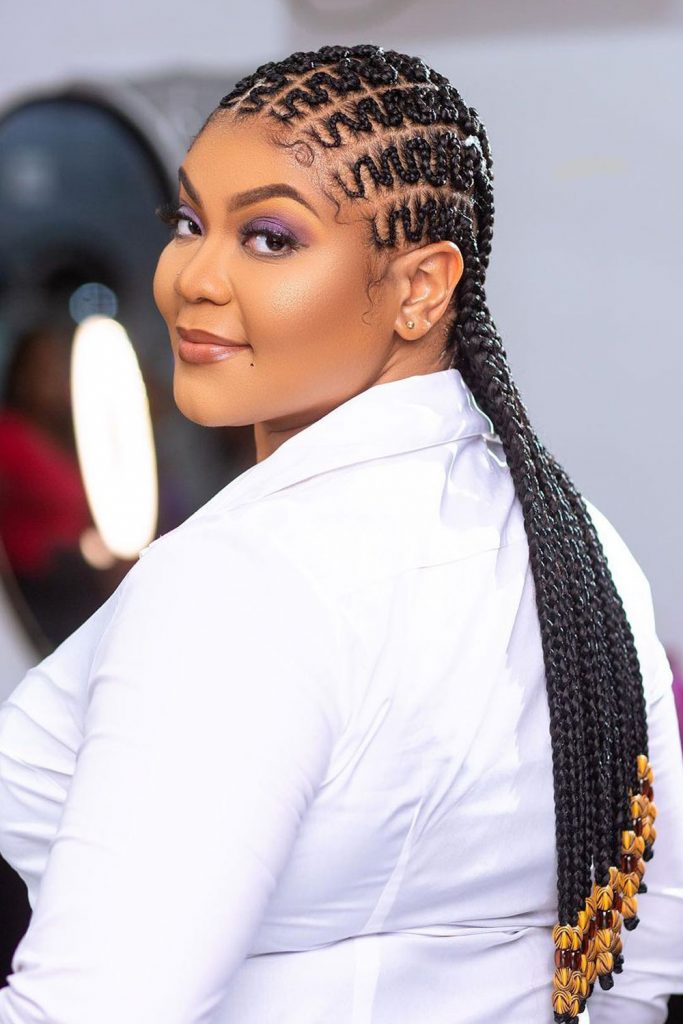 Credit photo: instagram.com/silverhairgh
With the variety of tree braids and stitch braids to pick from, you may have missed the zig zag braids. That is why you should learn what the style represents before you decide to commit to it. Zig zag braids are a close replica of classy cornrows, but the parts are the primary difference that stands between them. The zig-zag braids are done using zig-zagged parts instead of good old straight ones. While the braid replicates the part's pattern, an impressive and unique style is achieved. It is possible to create the style on your natural hair if the length allows it, but zig zag feed in braids are incredibly versatile and thus insanely required.
How to Do Zig Zag Braids on Natural Hair?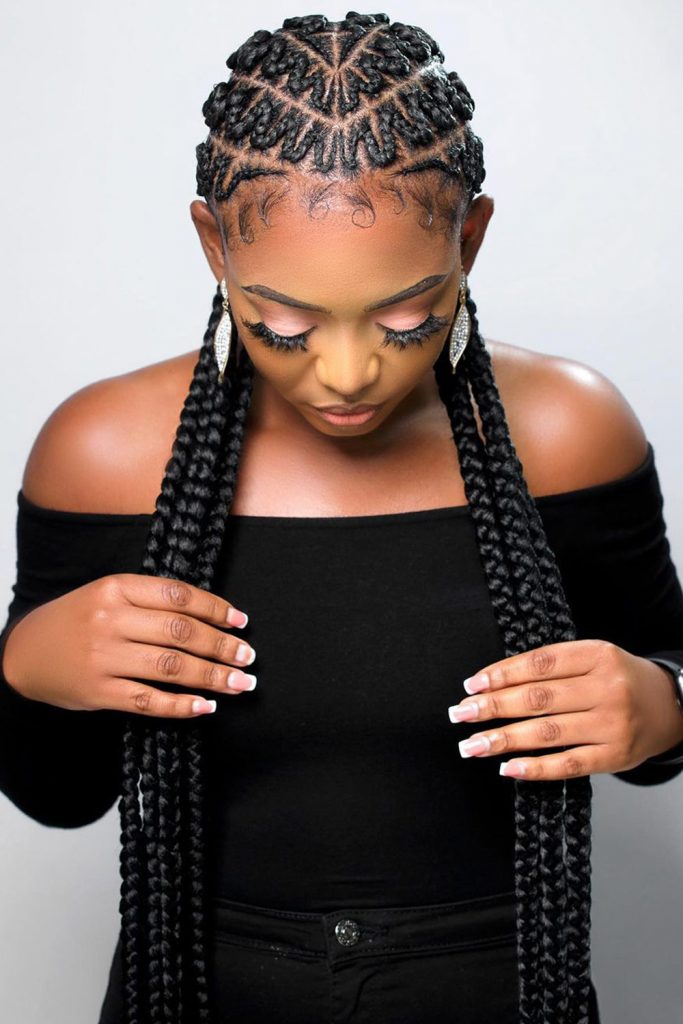 Credit photo: instagram.com/silverhairgh
Just like most protective hairstyles, think box braids, for instance, zig zags require some skill and experience to be achieved. However, all it takes is the proper guidance at hand to succeed with the trend without leaving the comfort of your own home.
Start with parting your locks in the middle, horizontally. You have to achieve two main sections – the top and the bottom.

Secure the bottom section with a hair tie. Spread some hair oil over the part.

Now, divide the top section, right in the middle, so that you have two parts with a small section of hair left in-between. This time do it vertically. Secure the side sections and leave the middle loose.

Divide the middle section into small segments. Make sure that each piece faces the other side than the previous one. If your first segment goes right, the next will have to go left. Repeat the process until you reach the end of the middle section.

Start cornrowing the first segment, facing it to the right. Before you reach the end of the row, add a small section of hair from the following segment so that you can create a smooth vertical transition to the next piece.

Don't braid the vertical line completely. When you are about to finish it, grab a strand of hair from the left-to-be section and cornrow it like before.

Repeat the process until you are through with the middle-part section of hair.

Continue parting the rest of your tresses in the exact same fashion until you run out of loose pieces, and enjoy your homemade zig zags!
Amazing Zig Zag Braided Hairstyles
Now, when you know the basics of zig zag stitch braids, you may want to take it a little further and experiment with these peculiar cornrow braids so that your style is up-to-date and unique-looking. To achieve the goal, you may require a fair share of inspiration pointed your way, and that is precisely what you will come across in this section!
Full-Head Zig Zag Braids Cornrows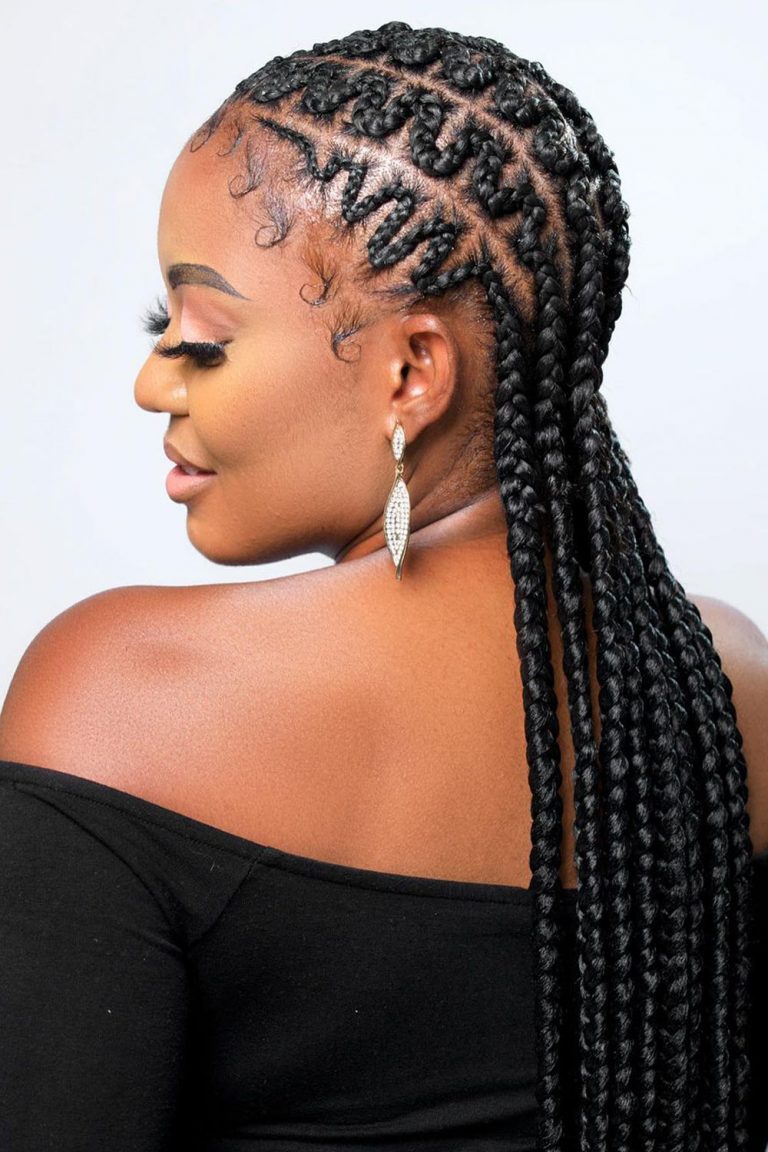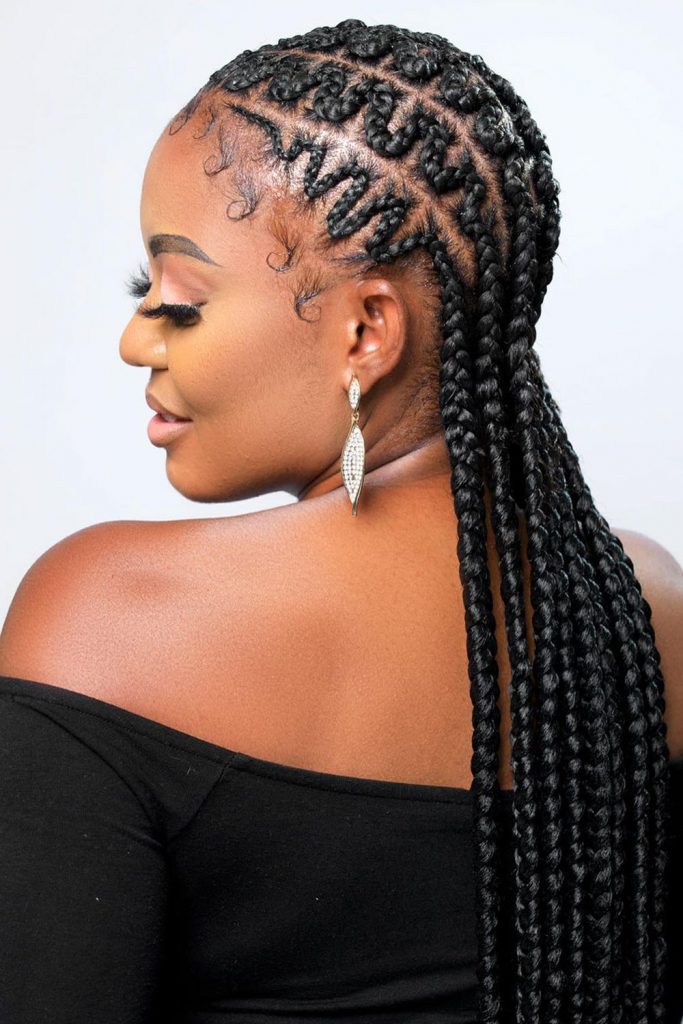 Credit photo: instagram.com/silverhairgh
Those of you who are willing to add some length to your natural hair may want to experiment with cornrow zig zag braids which end up in luscious three-strand braids. Feed-ins are required for the style. That means that you can play around with different colors if you prefer or go on with the natural color to keep the look elegant and reserved.
Long Zig Zag Stitch Braids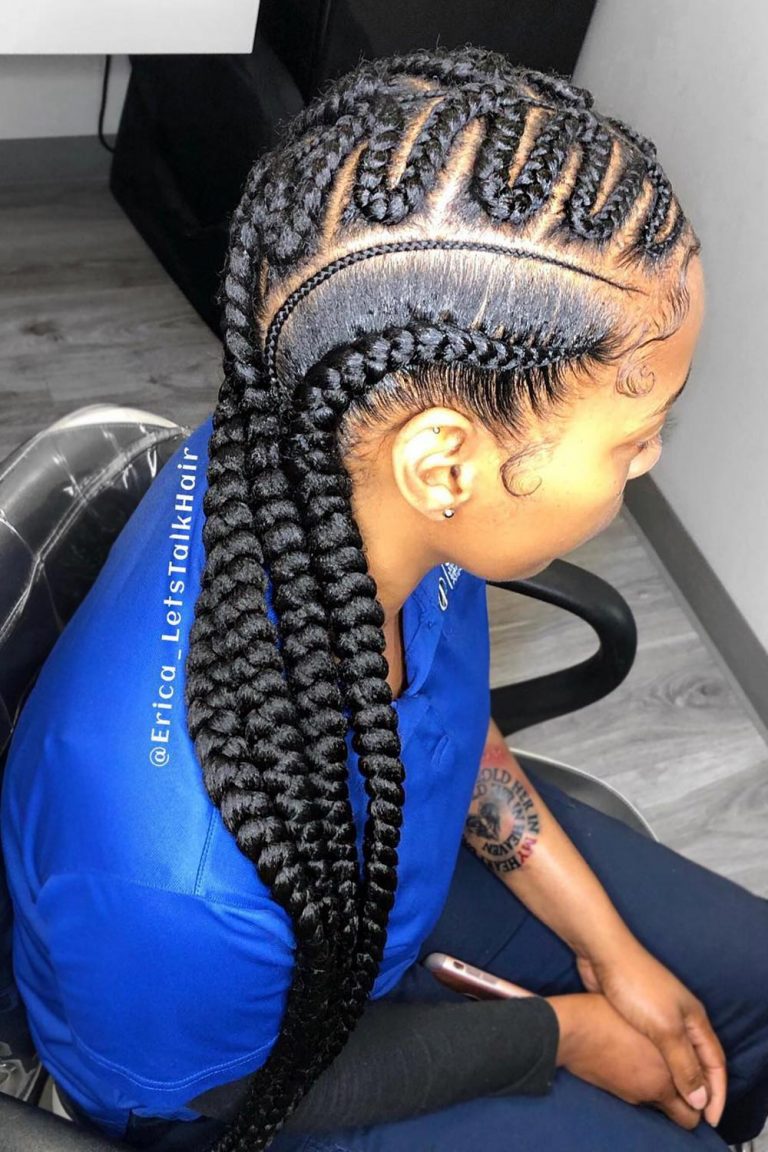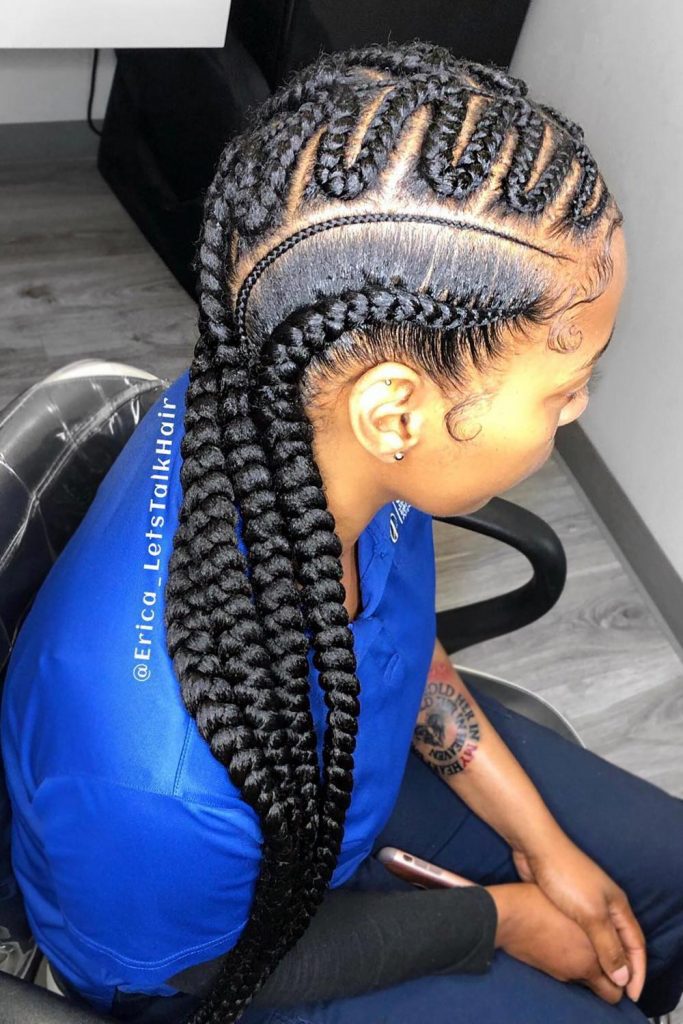 Credit photo: instagram.com/erica_letstalkhair
One of the greatest advantages of cornrow braids is the fact that you can mix and match different styles in a single look. These gorgeous zig zags are separated with beautiful micro braids before the hairstyle goes into a thick box braid. Such a division created additional definition and depth.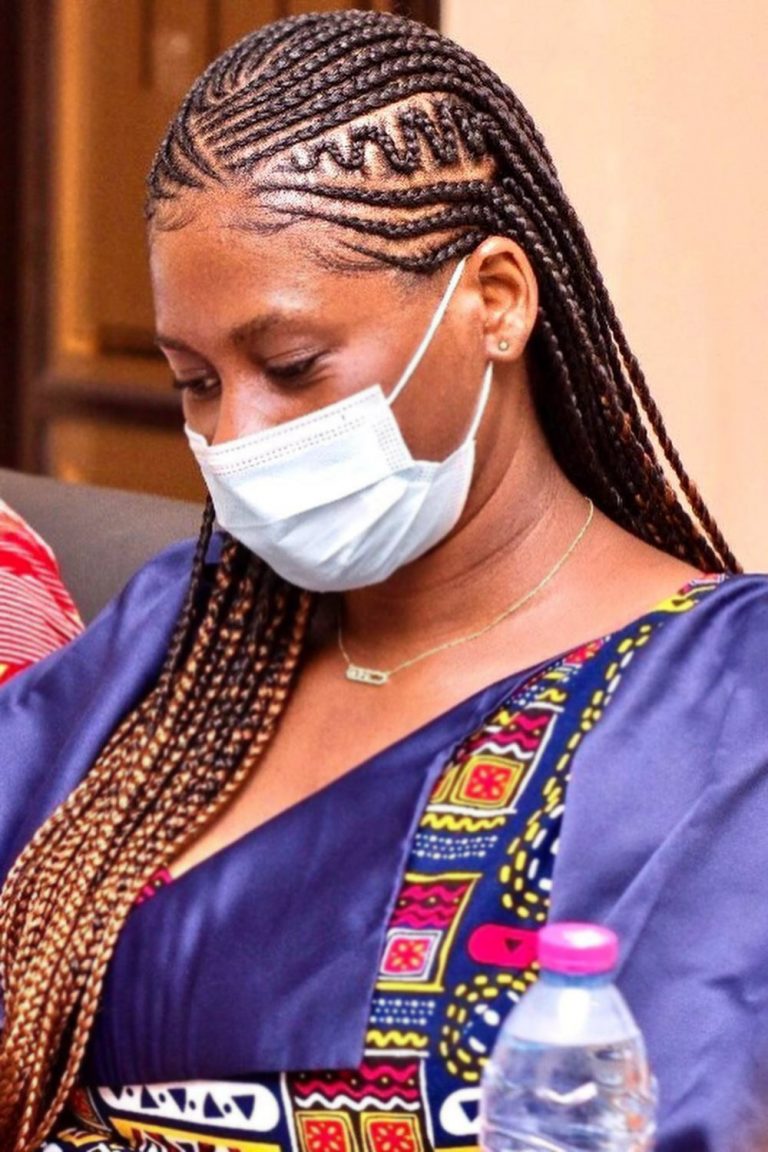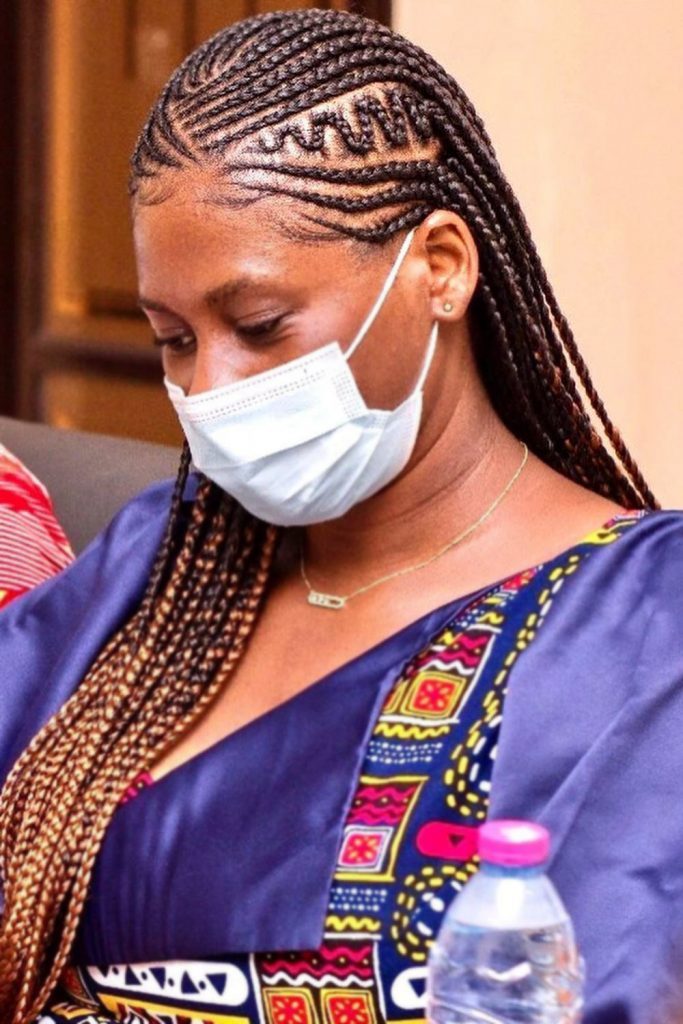 Credit photo: instagram.com/silverhairgh
Zig Zag Braided Elements with Low Bun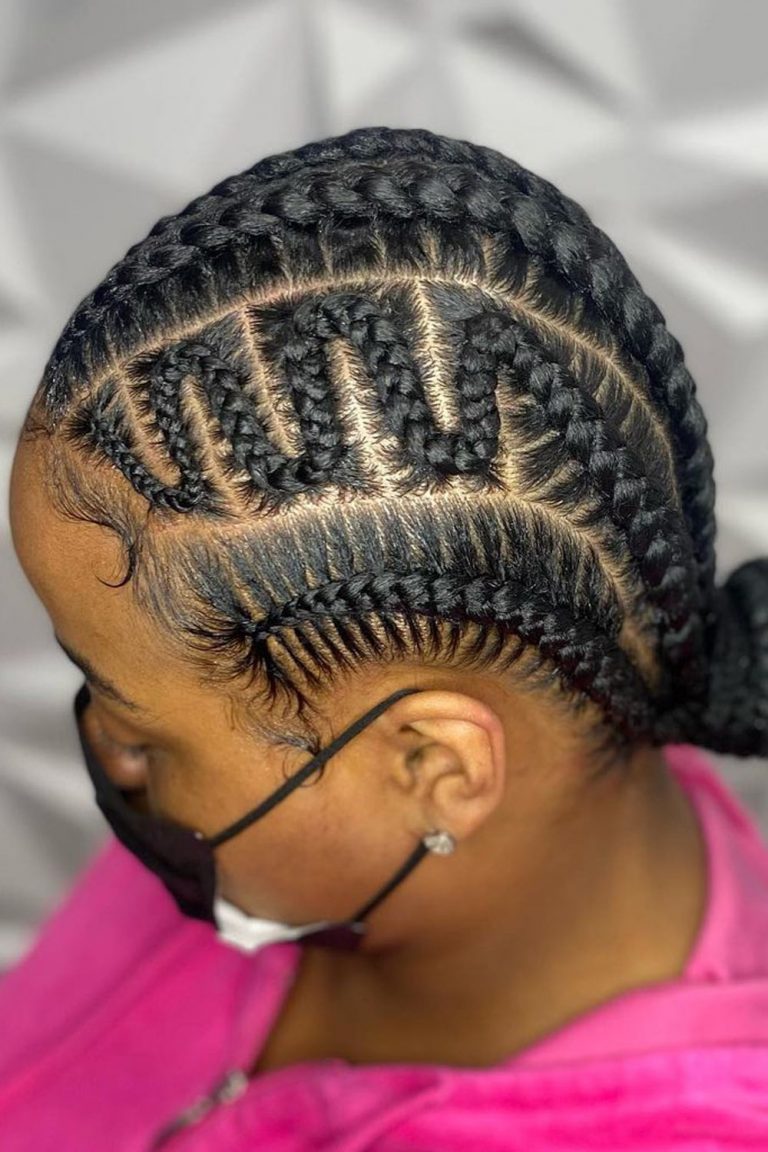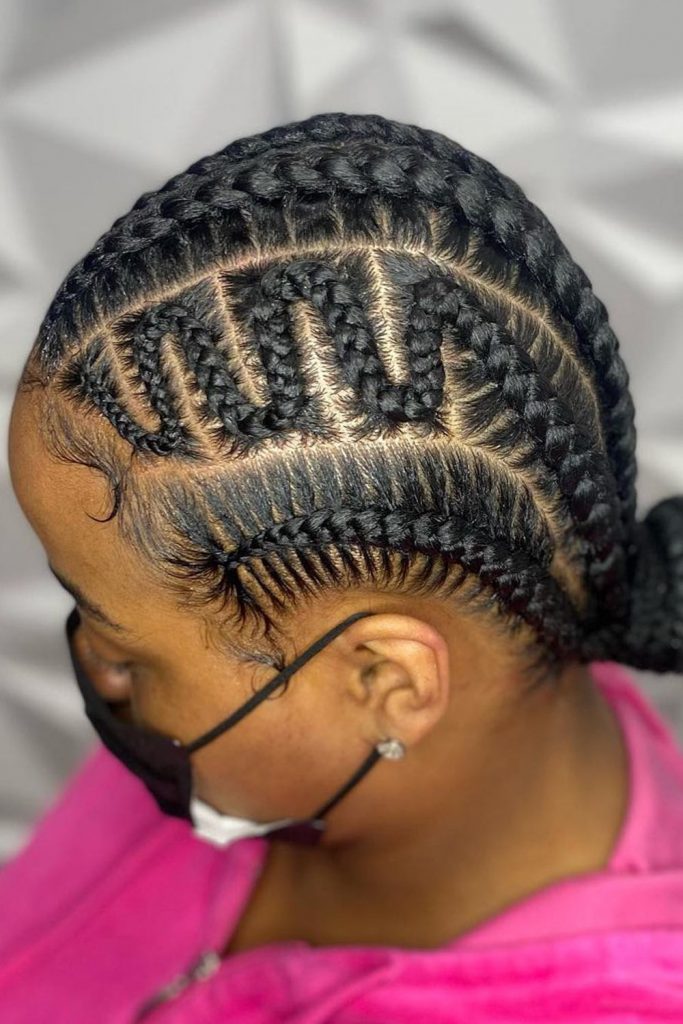 Credit photo: instagram.com/magicfingersstudio
You have surely already noticed that zig zag box braids are incredibly versatile and come in a grand variety of styles. What is more, you can create other hairdos with the help of these amazing braids. Should you be going to an official meeting, a reserved bun will help you rock the day. Besides, such a style looks great in a casual environment too.
Curved Style with Zig Zag Braids for Ladies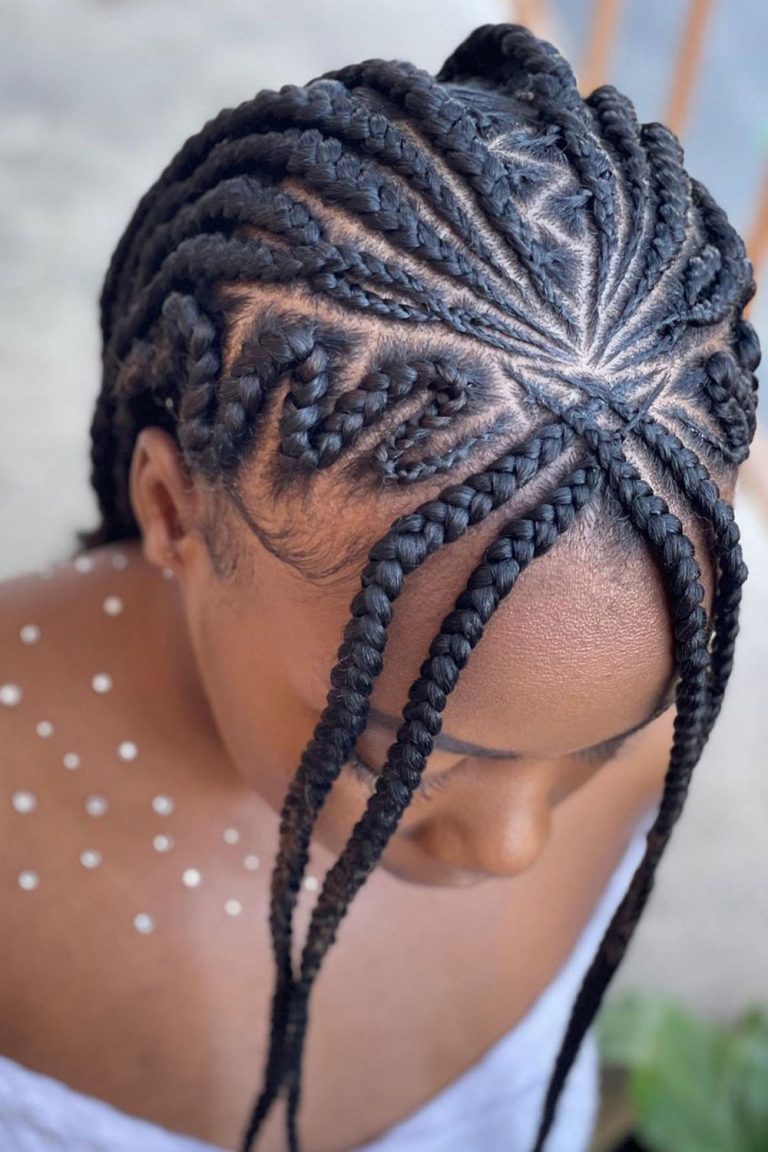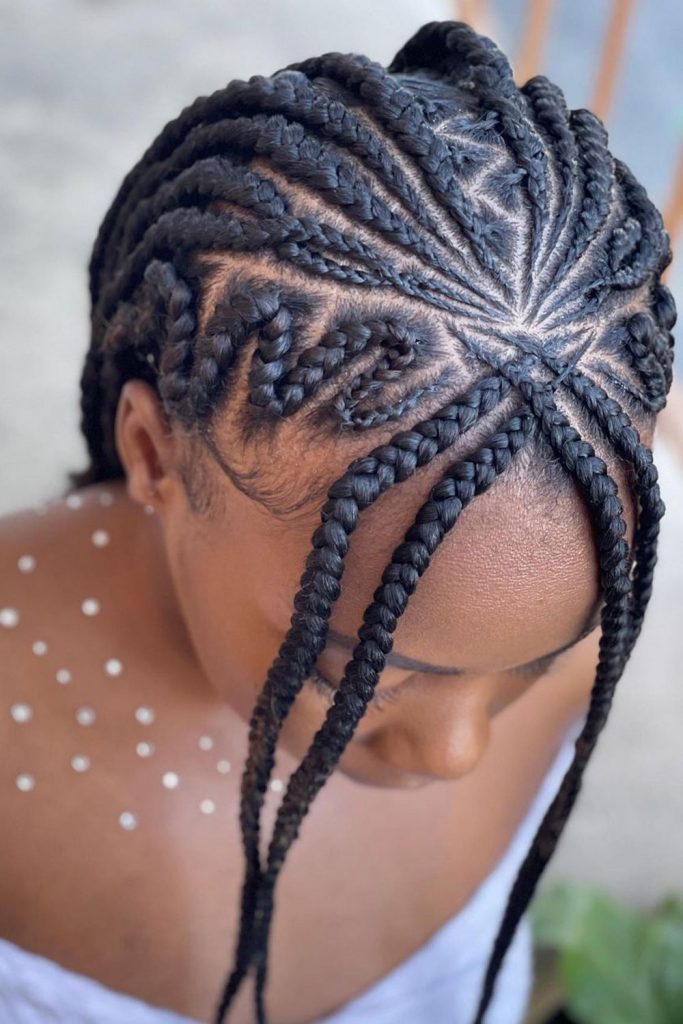 Credit photo: instagram.com/braidedroots
It is fascinating how simple zig zag braids for ladies can turn into a true masterpiece when a true expert in the industry takes up the task. These face-framing braids introduce excellent fashionable flair into the style, and there's no use denying it!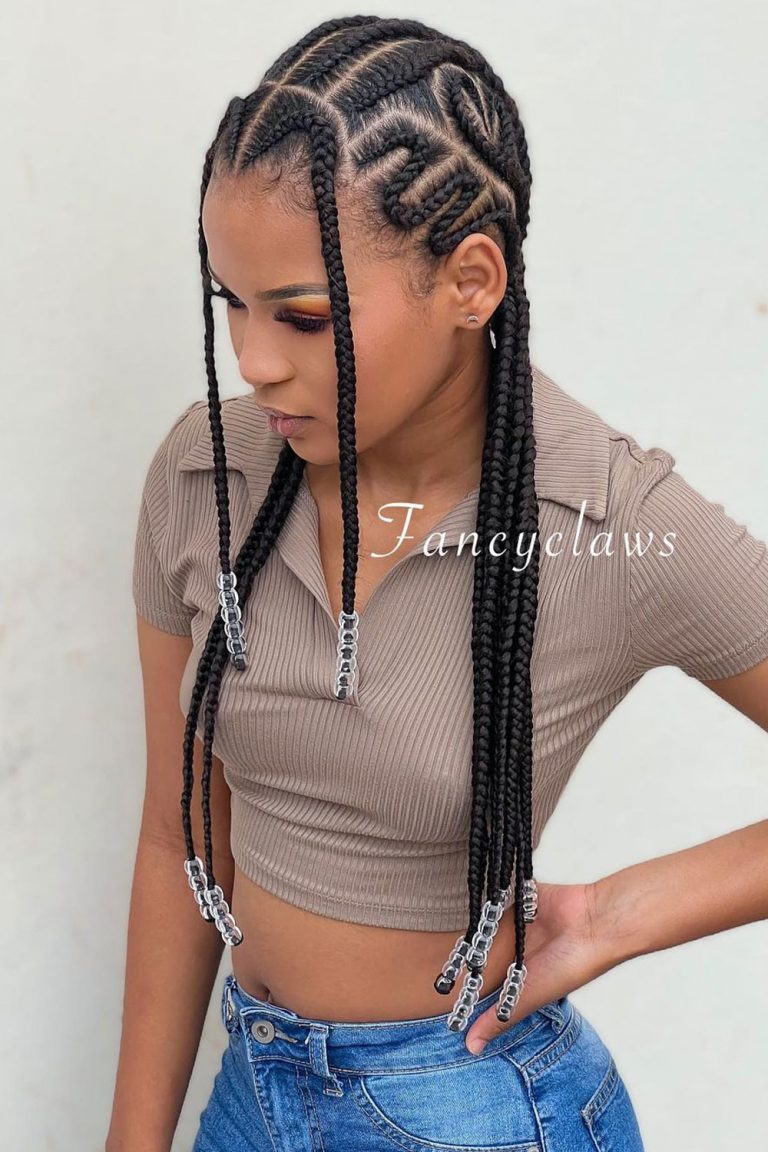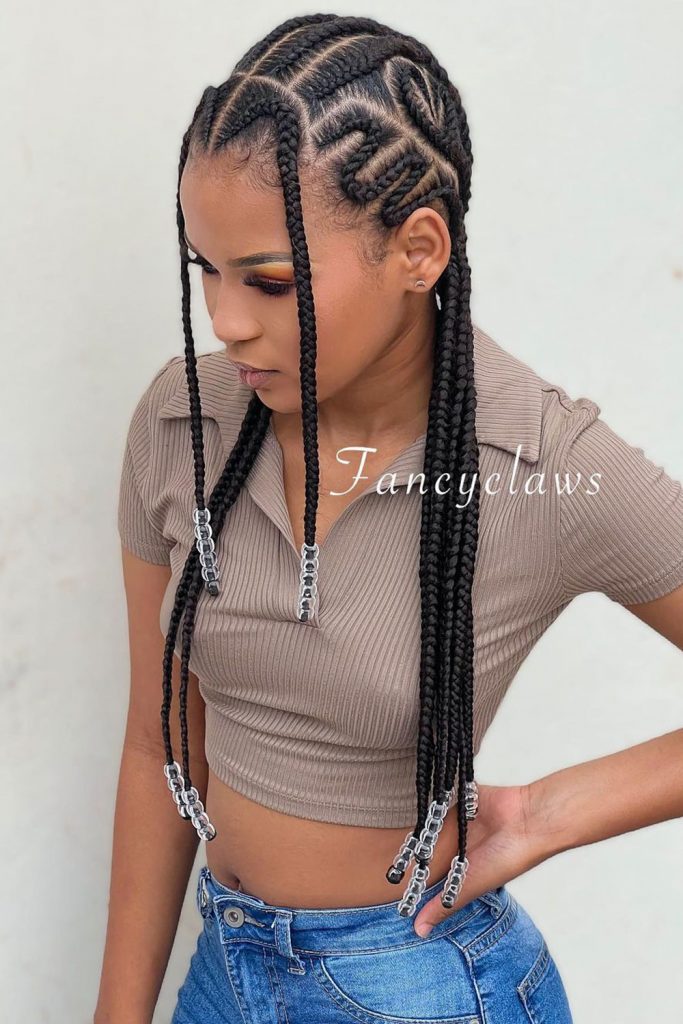 Credit photo: instagram.com/fancy_claws
Zig Zag Part Braids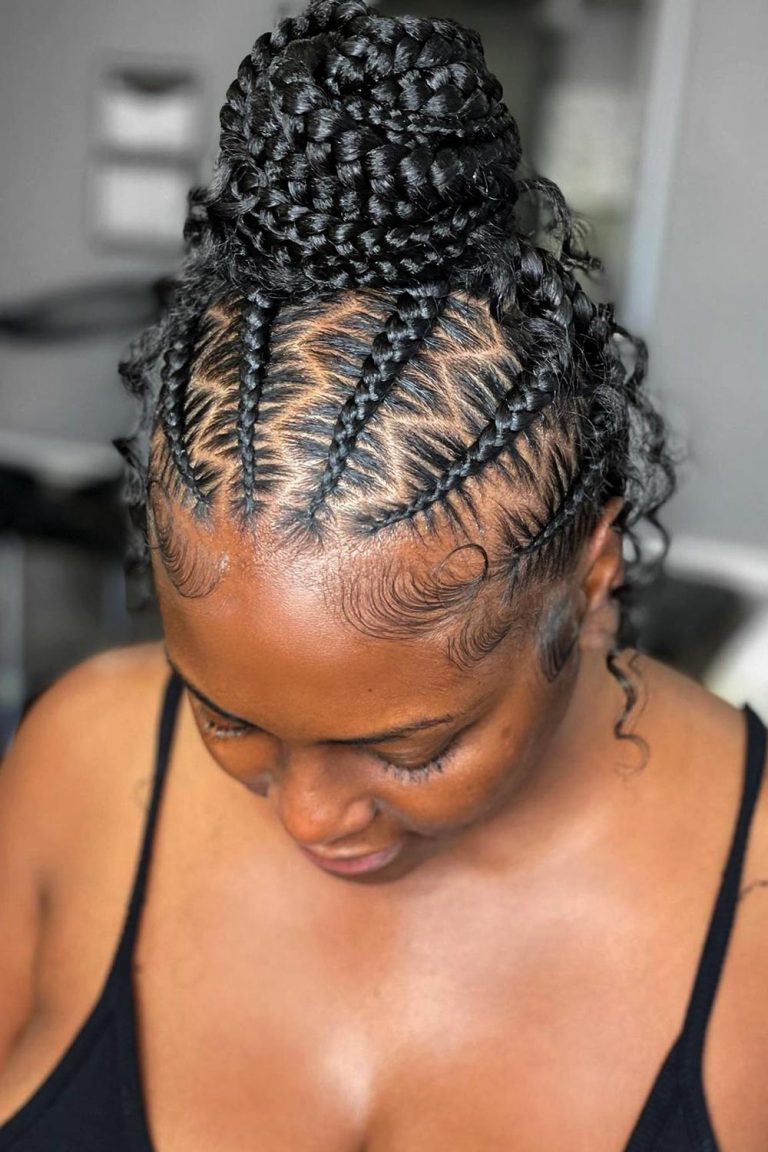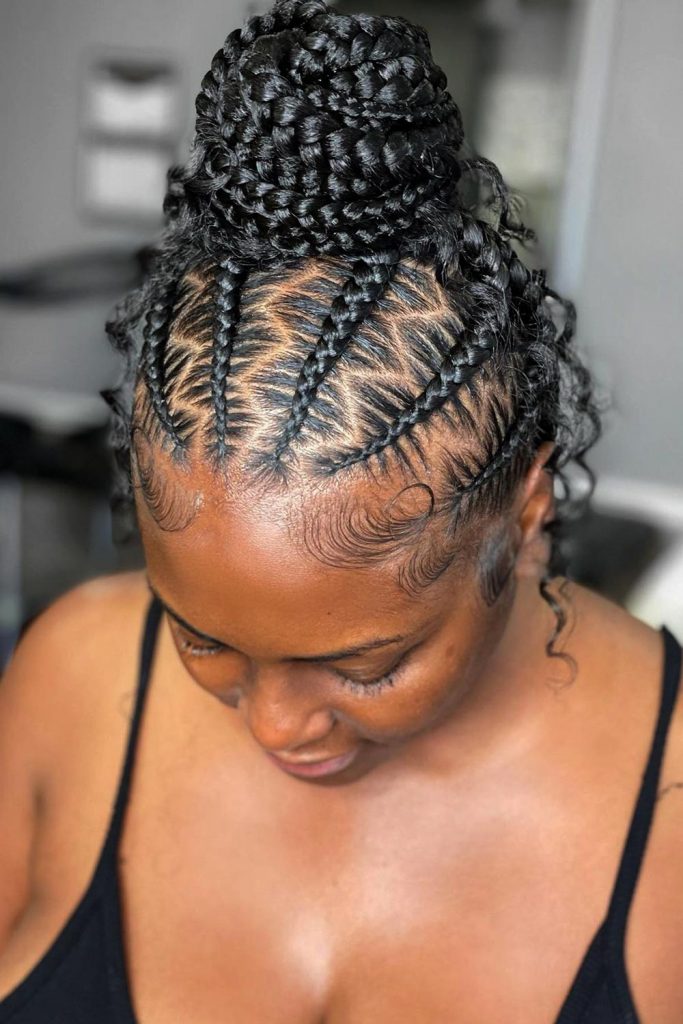 Credit photo: instagram.com/erica_letstalkhair
Zig zag part braids are yet another popular alternative to the style. In this case, these are not the braids that create the pattern but the part itself. You can choose any hair color for dark skin to go with the trend.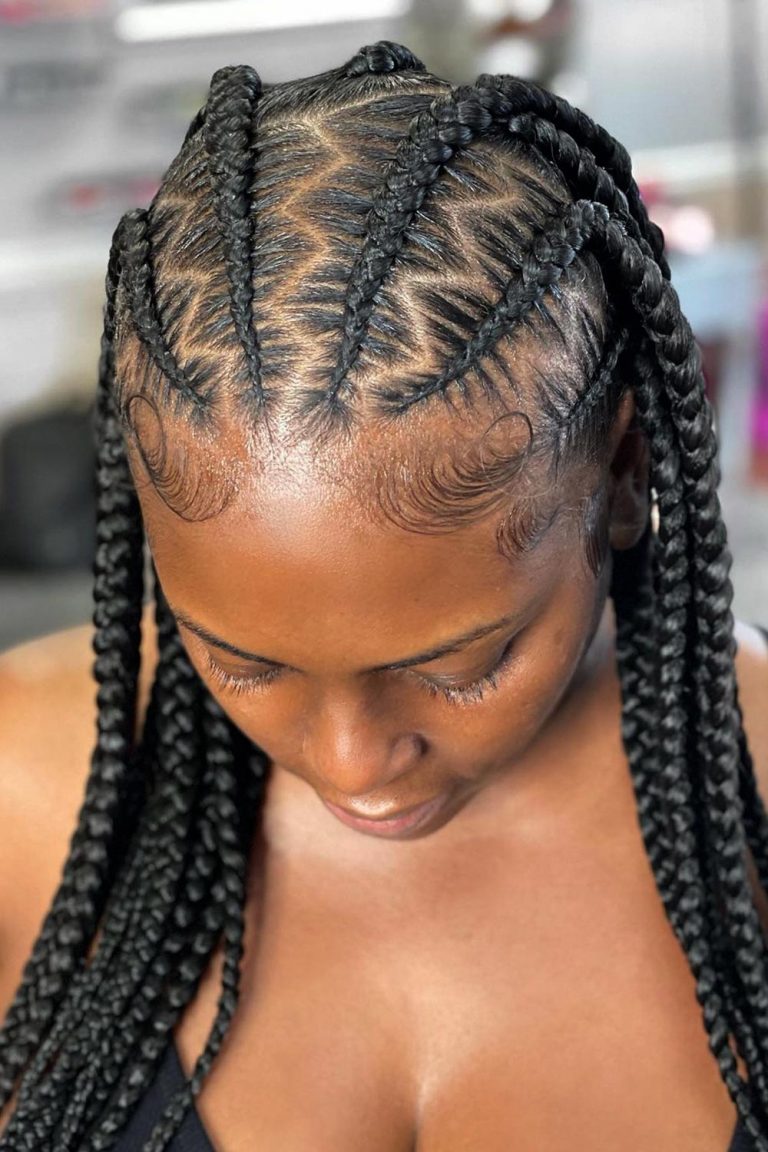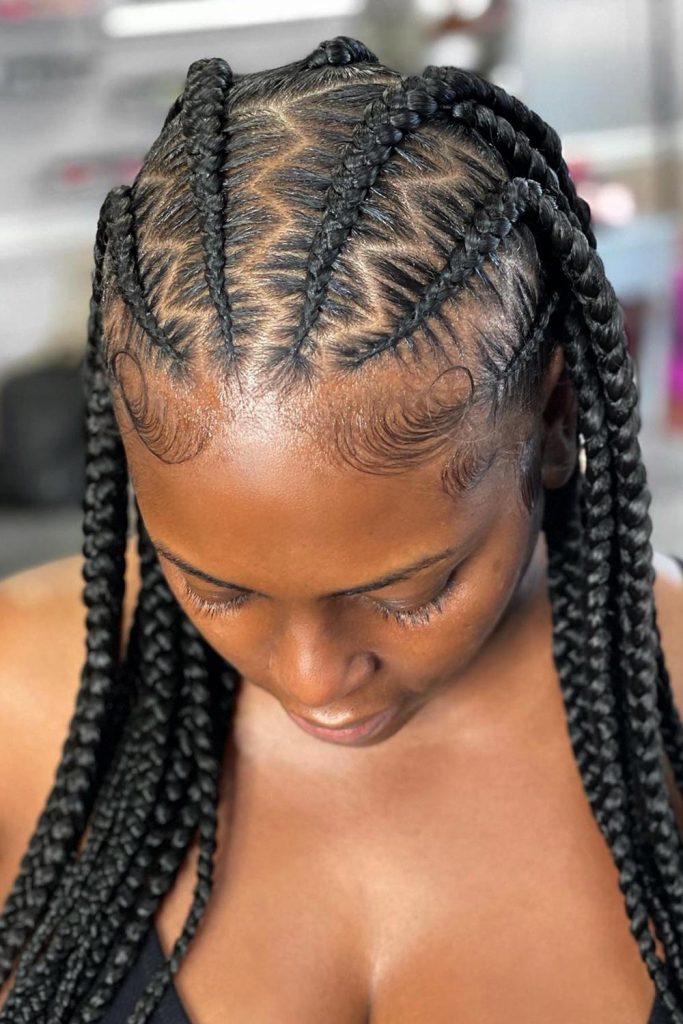 Credit photo: instagram.com/erica_letstalkhair
Zig Zag Braided Hairstyle for Men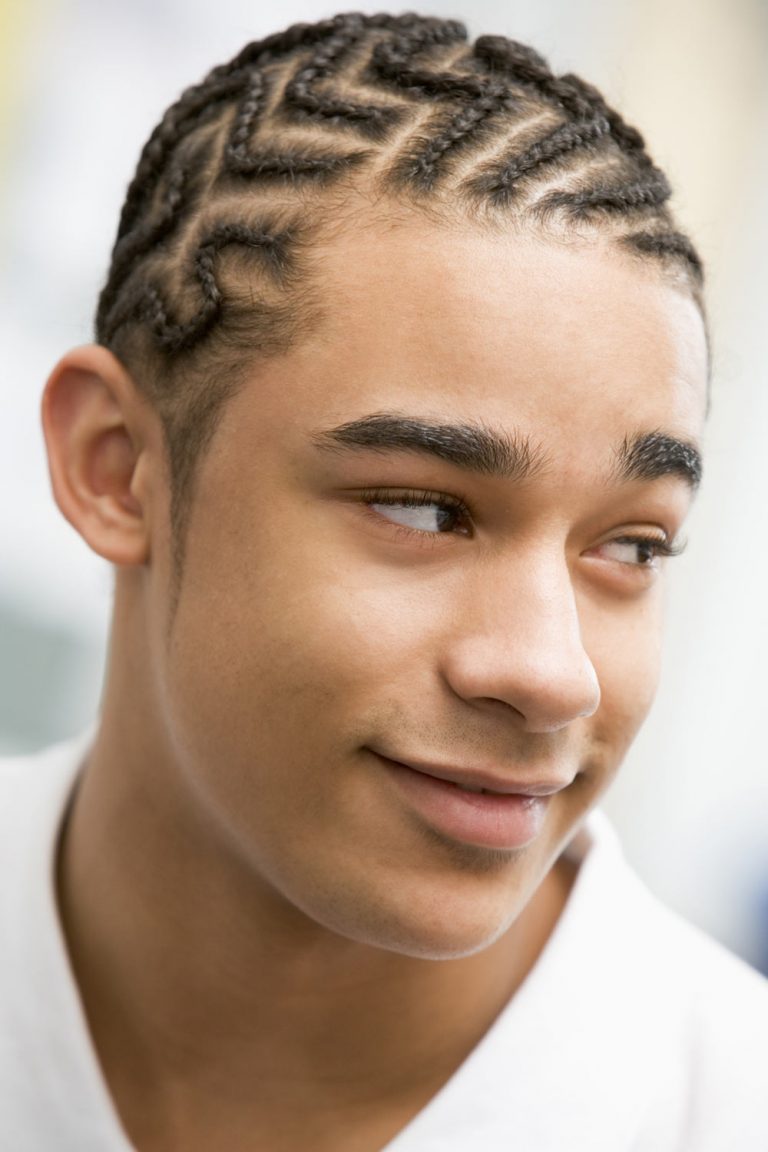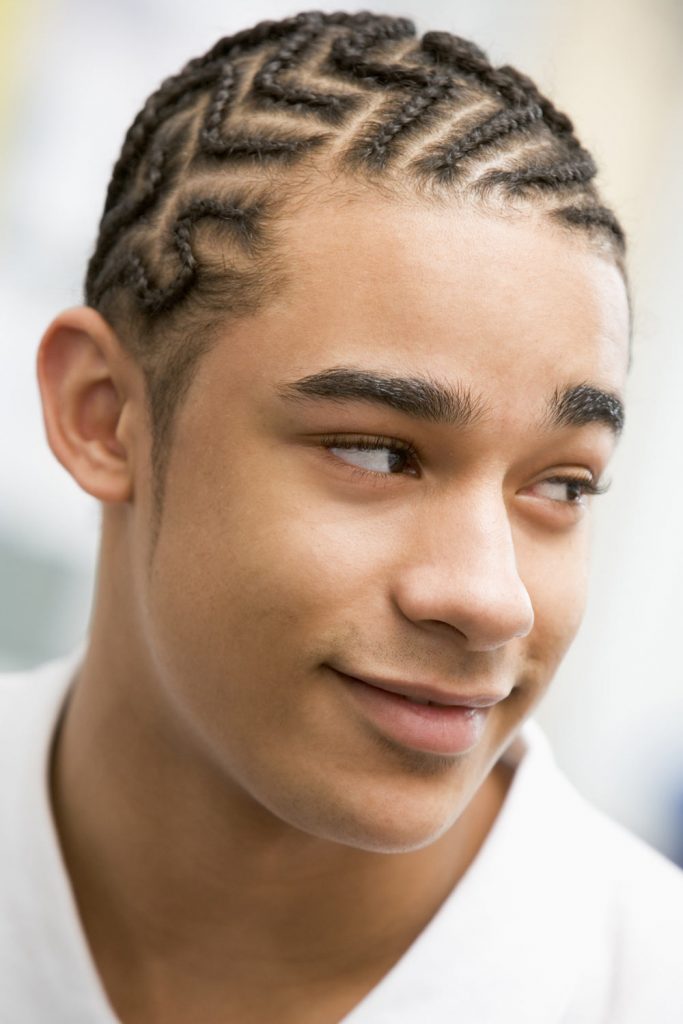 Credit photo: Shutterstock
Mens zig zag braids are quite requested at the moment, too. You may not want to sport the zig zag Pop Smoke braids, and you don't have to. The range of the nonetheless fancy patterns is there for you to commit to. Use these examples as your inspiration and come up with a personal style that describes you best.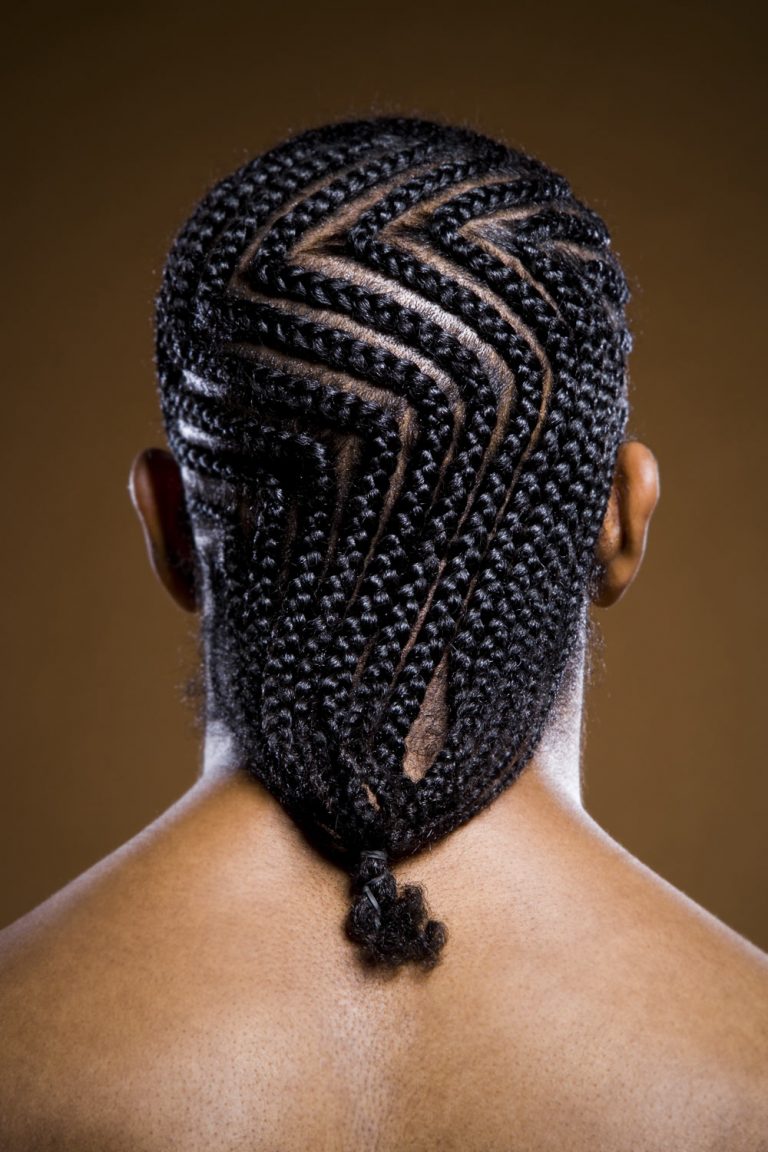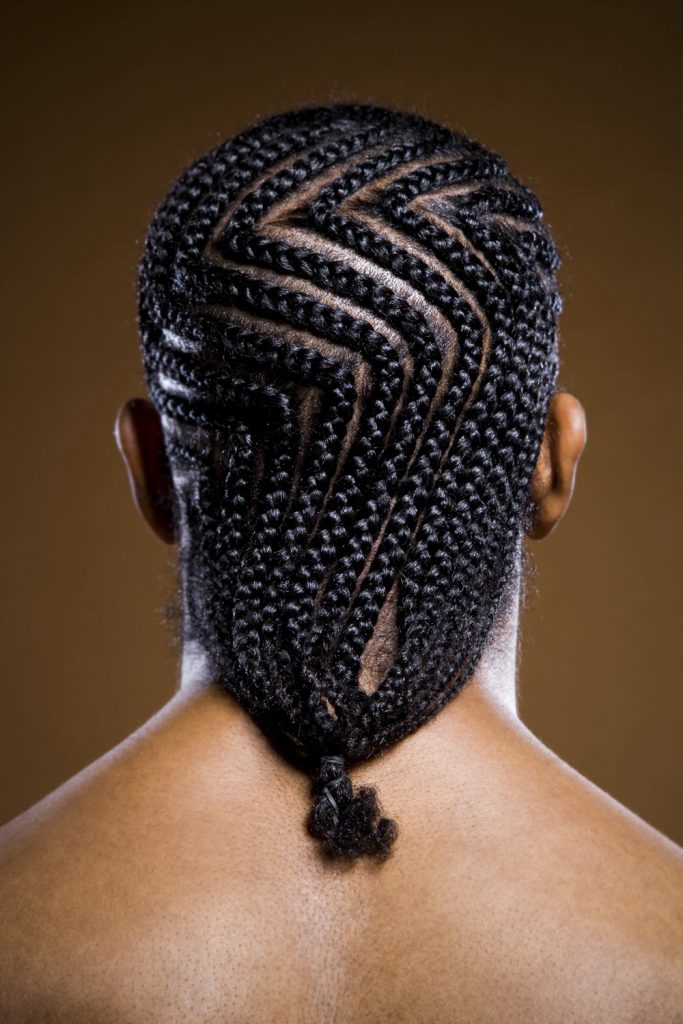 Credit photo: Shutterstock
Zig zag braids are all the rage at the moment. In case you have missed on the style, this dedicated guide will point you in the right direction. Use our trendy inspirational ideas to find your perfect style with ease!
FAQ
Can we do zig zag braids for little girls?
Yes, you can. However, it takes a little more patience on the girl's part and less tension on the hairstylist's to create a proper style. The longevity of the style will surely impress your little princess.
Are zig zag braids bad for hair?
Whether these are the zig-zag braids with weave or any protective hairstyle that you consider, it is a fact that they will rather save your tresses than destroy them. However, a damaged mane may suffer during the braiding process if the tightness exceeds its strength. You need to find a skilled professional to come up with a hairstyle that suits your hair type properly.
Is it possible to do zig zag braids with 4c hair type?
Zig zag braids are incredibly classy and universal. You can succeed with the look on any hair type, 4c type included. All it takes is the proper aftercare routine to maintain the health of your locks. Besides, your hair should be at least 4-5 inches long for the stylist to achieve the desired result.
REFERENCES: