Are you bored of your current hair shade and seeking a way to switch it up a notch? Your search stops here. We will provide you with the most incredible ideas of hair color for brown skin. Our guide contains numerous options for every taste, from blonde and orange to purple and brunette. All you have to do now is to pick out a style that resonates with you most and show it to your hair colorist. And so that it could make you happy as long as possible, we also backed it up with professional haircare advice on maintaining bright hair color.
Blonde Locks With A Deep Complexion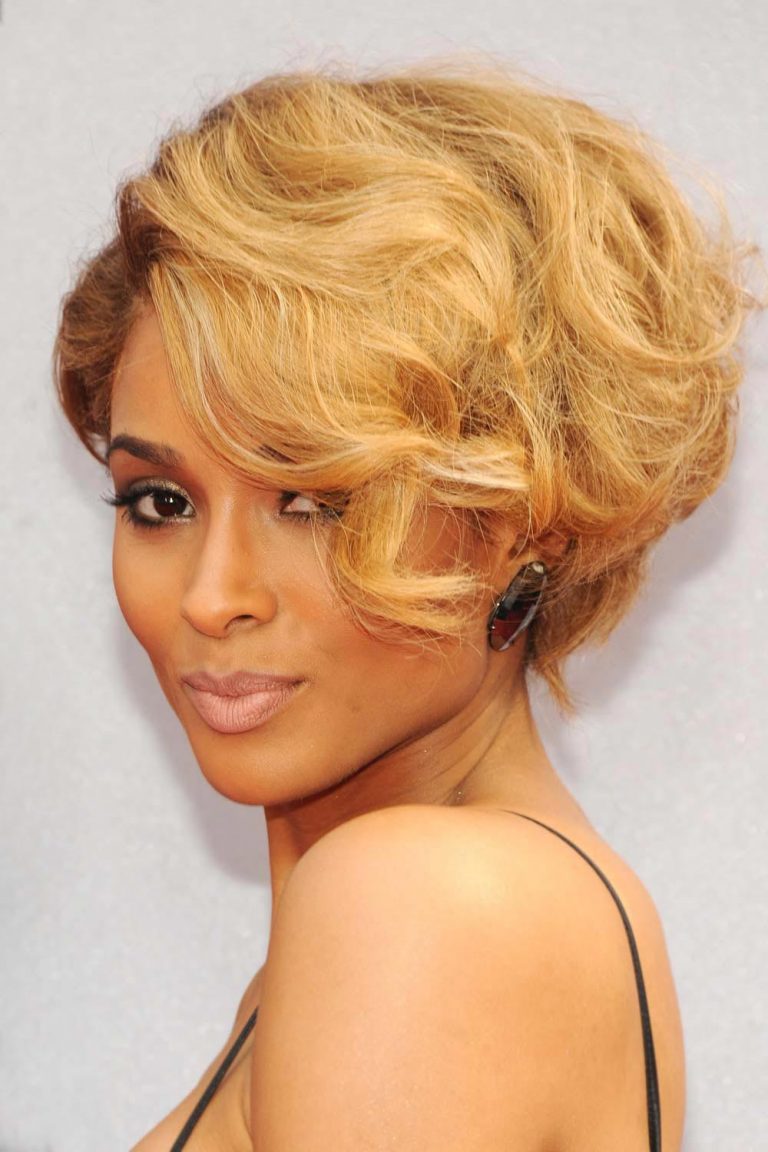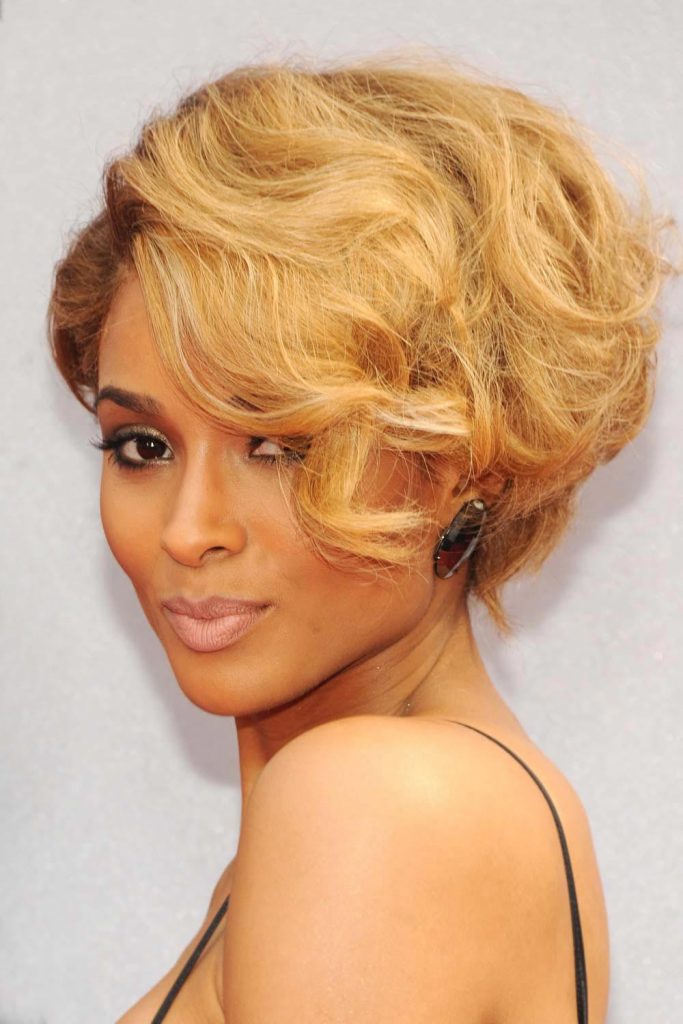 Credit photo: Shutterstock
If you thought that blonde hair color for dark skin is not the best option, we are here to prove you wrong. Light, especially blonde, hair shades make your skin tone look more tan and deep. So, it is always a good idea to enhance your beautiful complexion with it.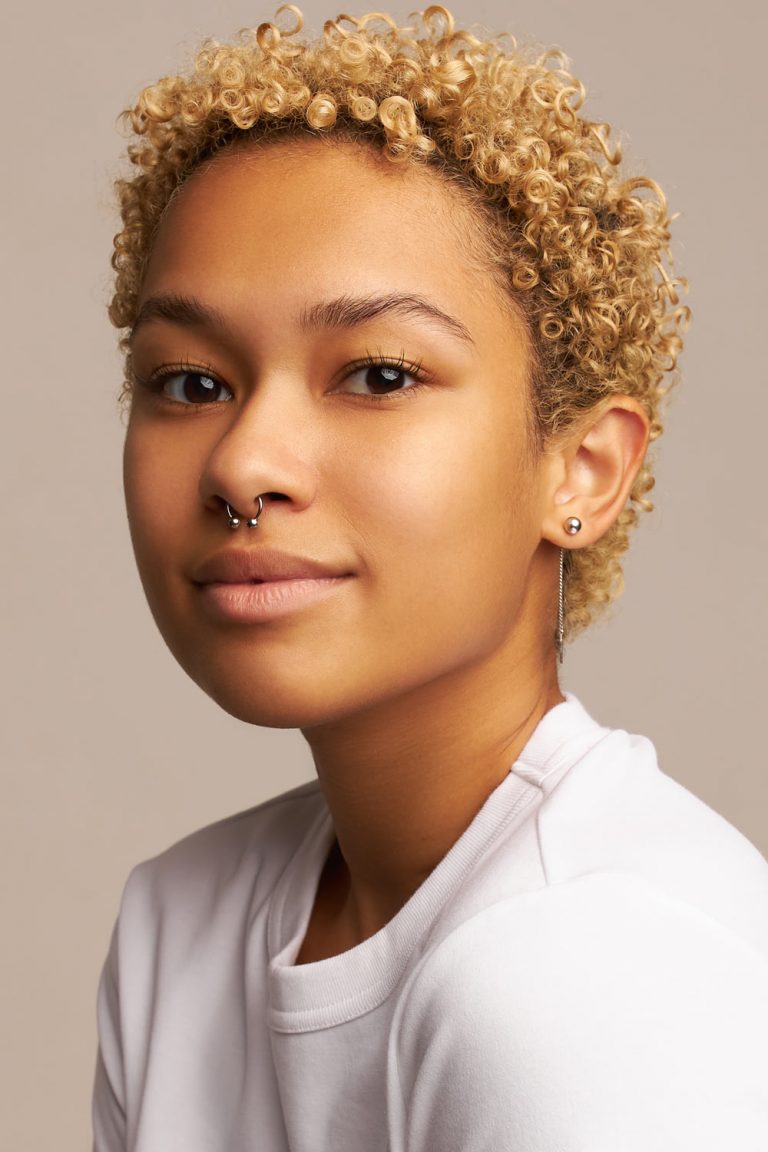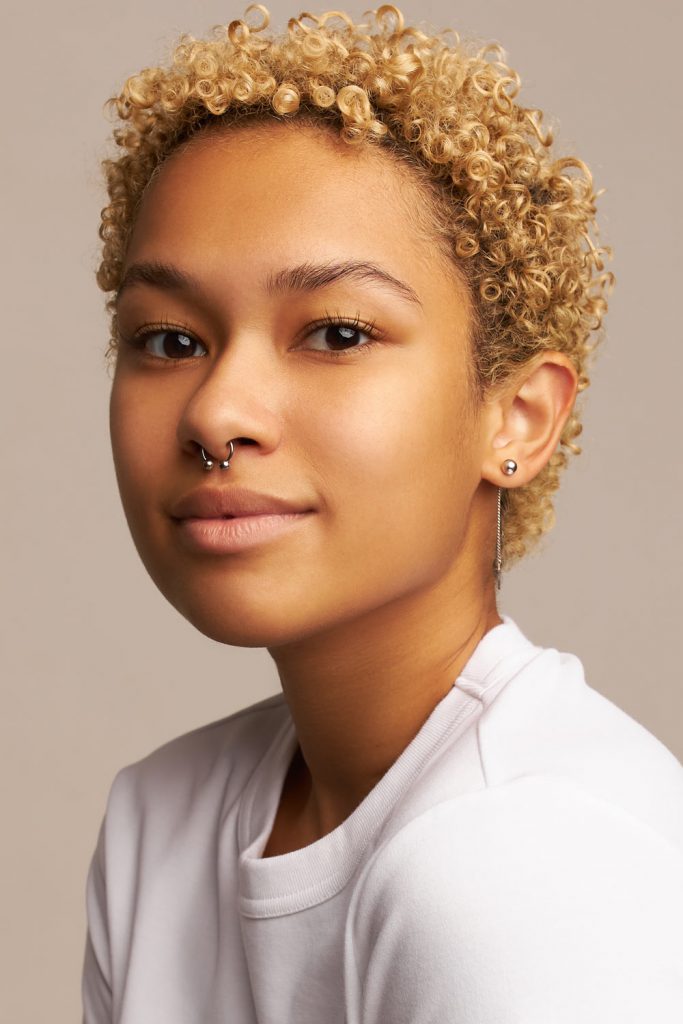 Credit photo: Shutterstock
Caramel Hair Color For Chocolate Skin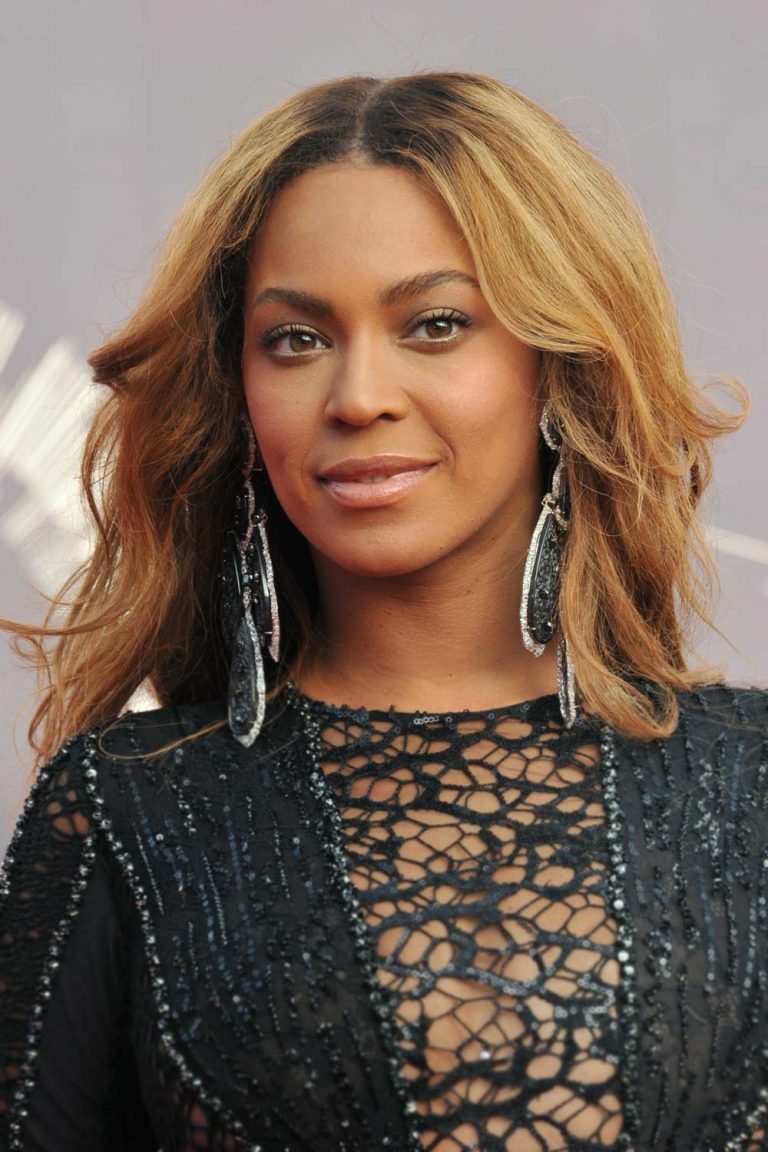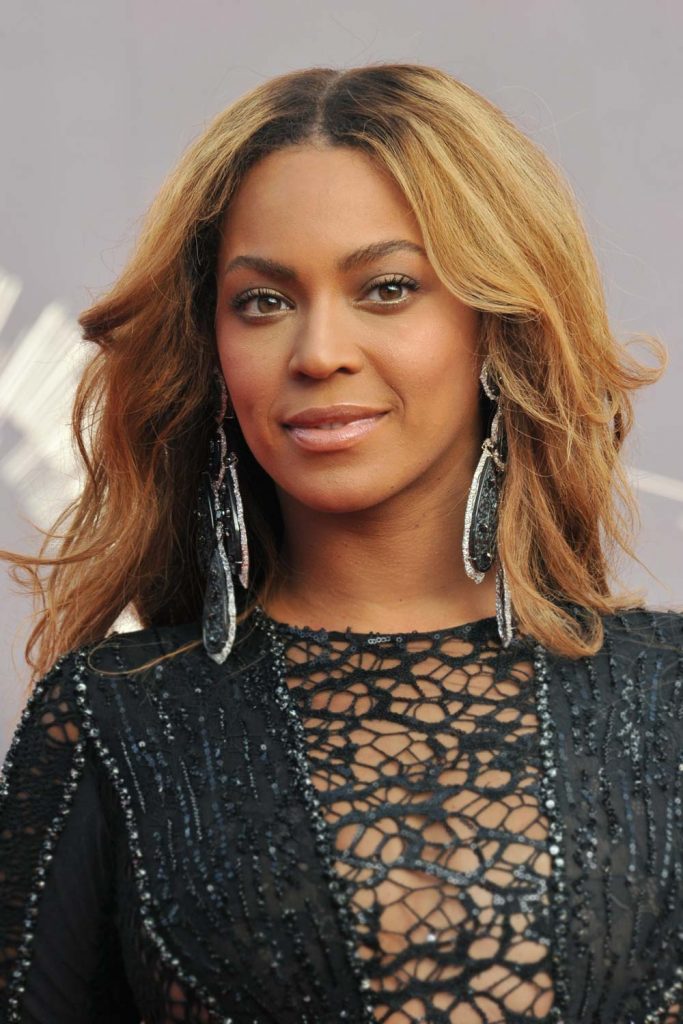 Credit photo: Shutterstock
If blonde still seems too much for you, then you may opt for its softer version, which is caramel. While this is a perfect summer hair color for dark skin, it actually looks amazing all year round. To add dimension and movement to it, you should go for a caramel balayage.
Platinum Hair With Deep Skin Tones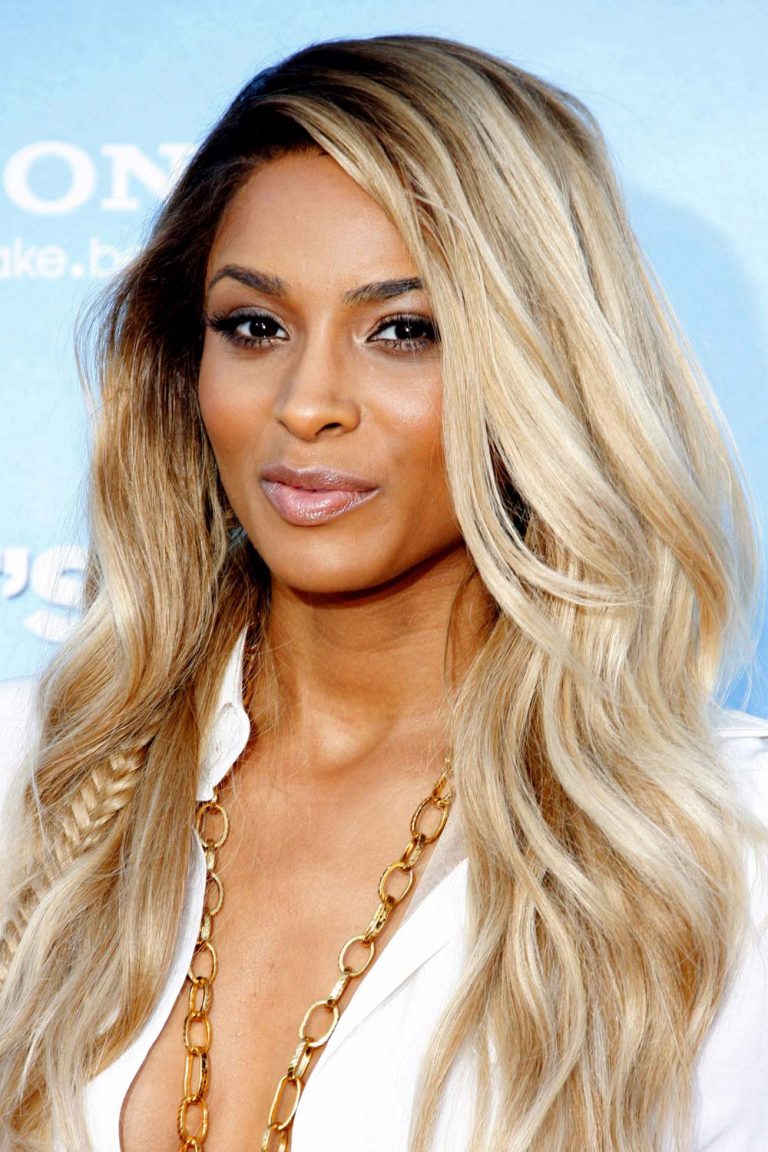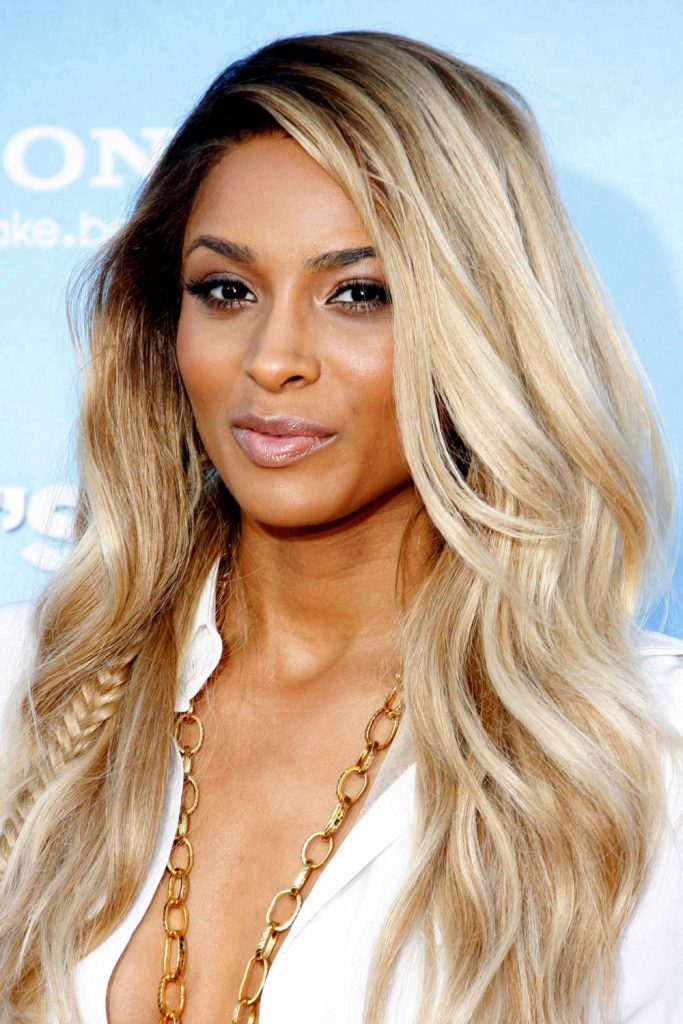 Credit photo: Shutterstock
If you are looking for edgy and daring hair color for light brown skin, then a platinum blonde is your sure bet. It is obviously not that easy to get, as you will probably need to have several bleaching sessions. Yet, the final result is totally worth the effort. This may also be a great transitional option for a periwinkle hair color, which looks out of this world gorgeous on dark skin.
Sandy Blonde Color For Brown Skin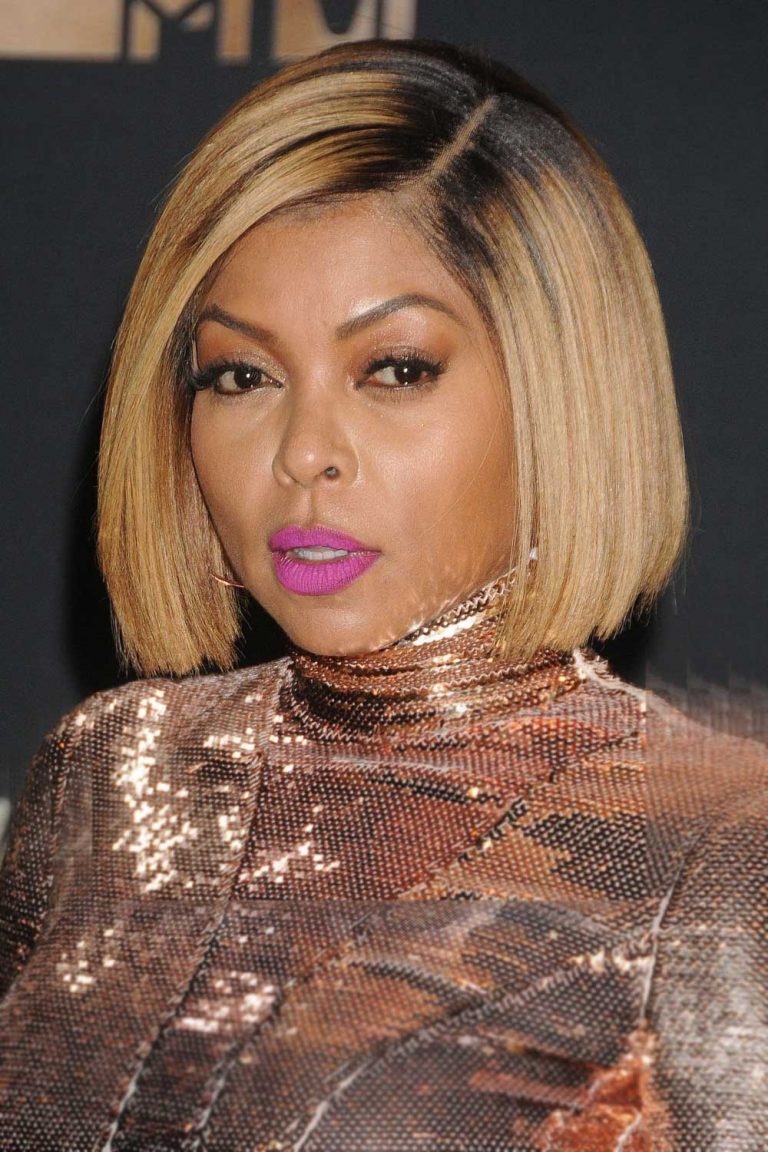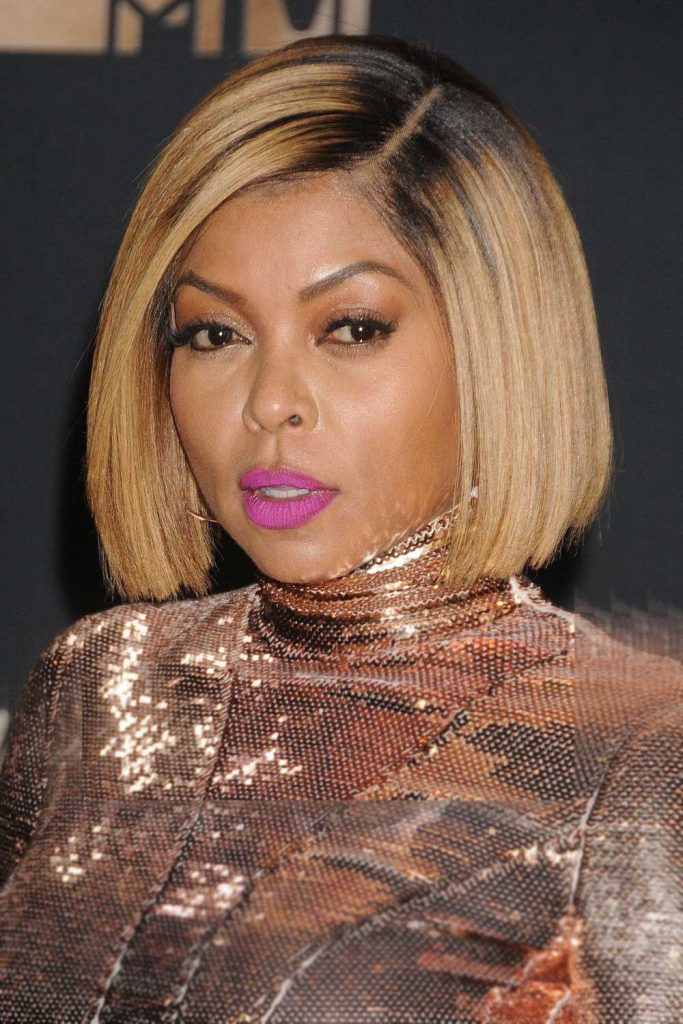 Credit photo: Shutterstock
When you cannot decide between blonde and brown hair, a sandy blonde shade comes into play. It is quite delicate, yet still very impactful. So, you can rest assured that your new hair color will never go unnoticed. For added deepness, ask your hair colorist for the root smudge.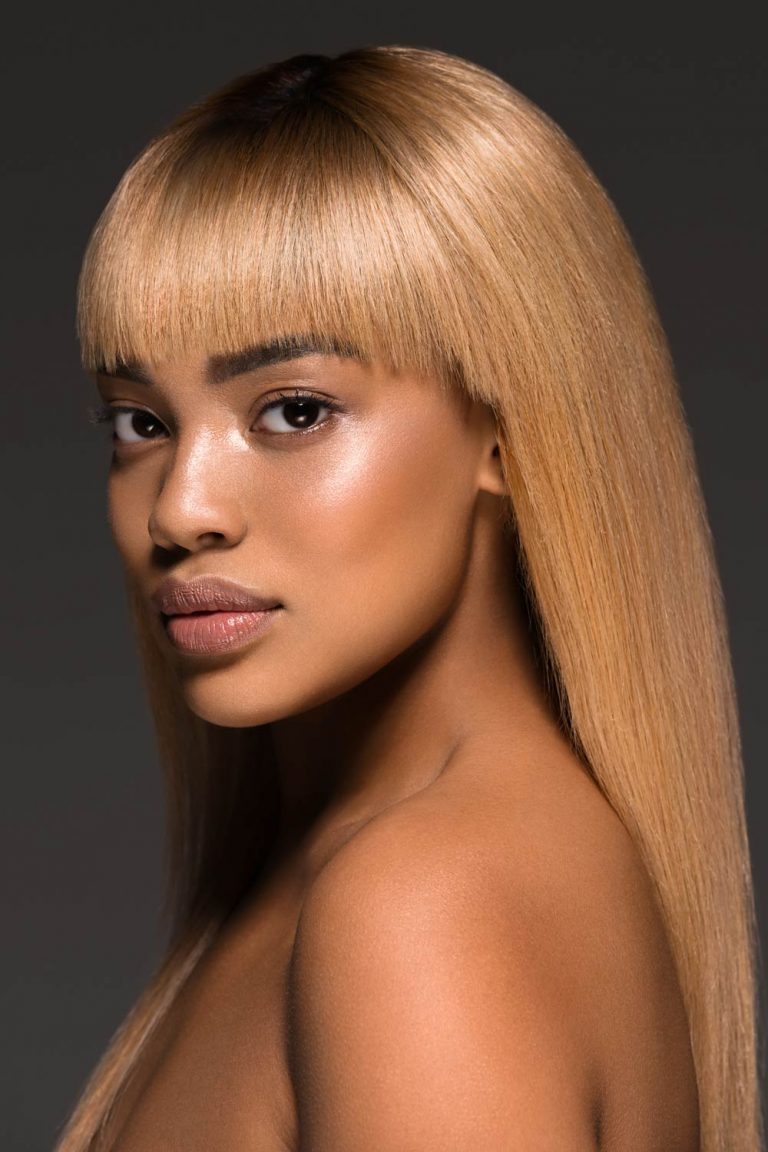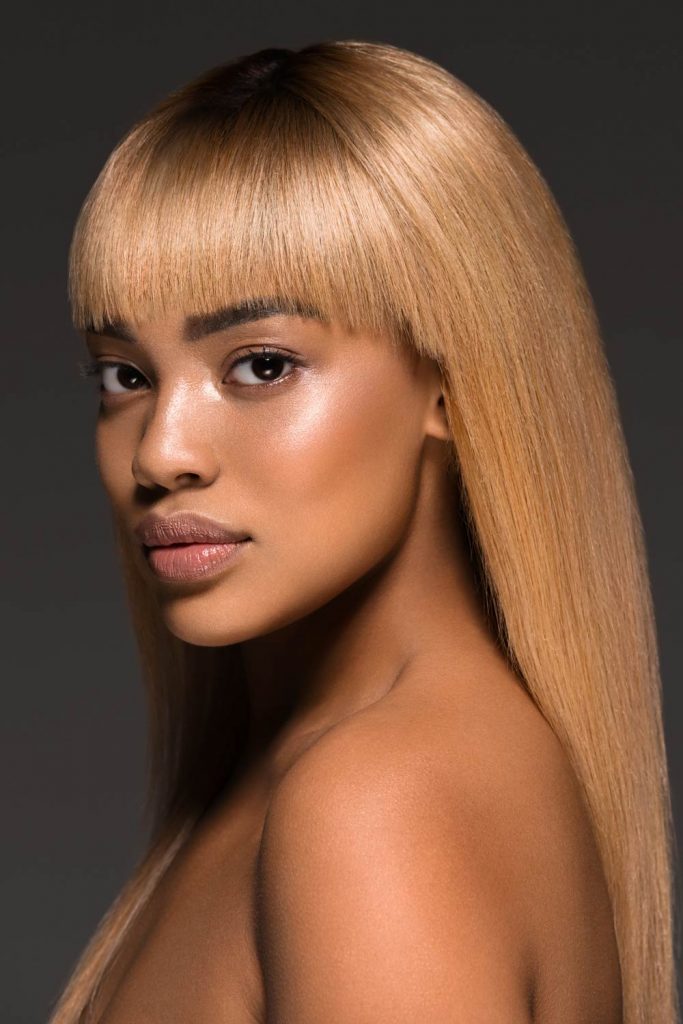 Credit photo: Shutterstock
Highlighted Natural Hair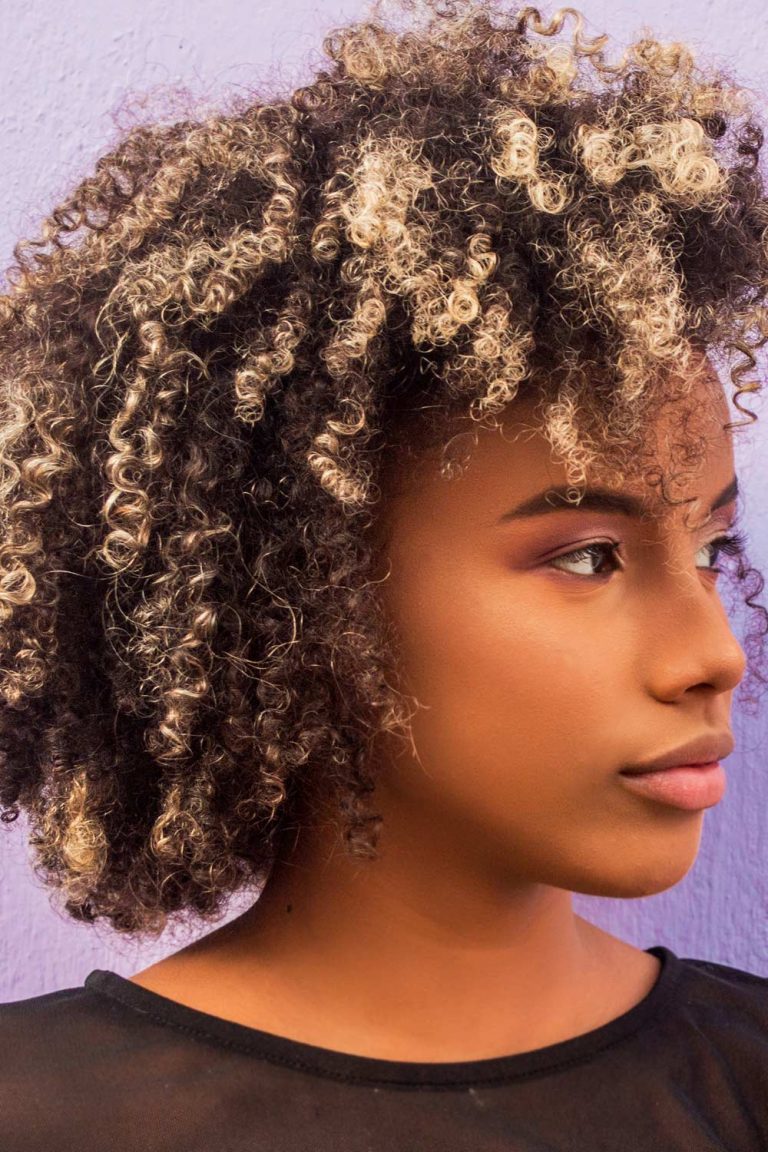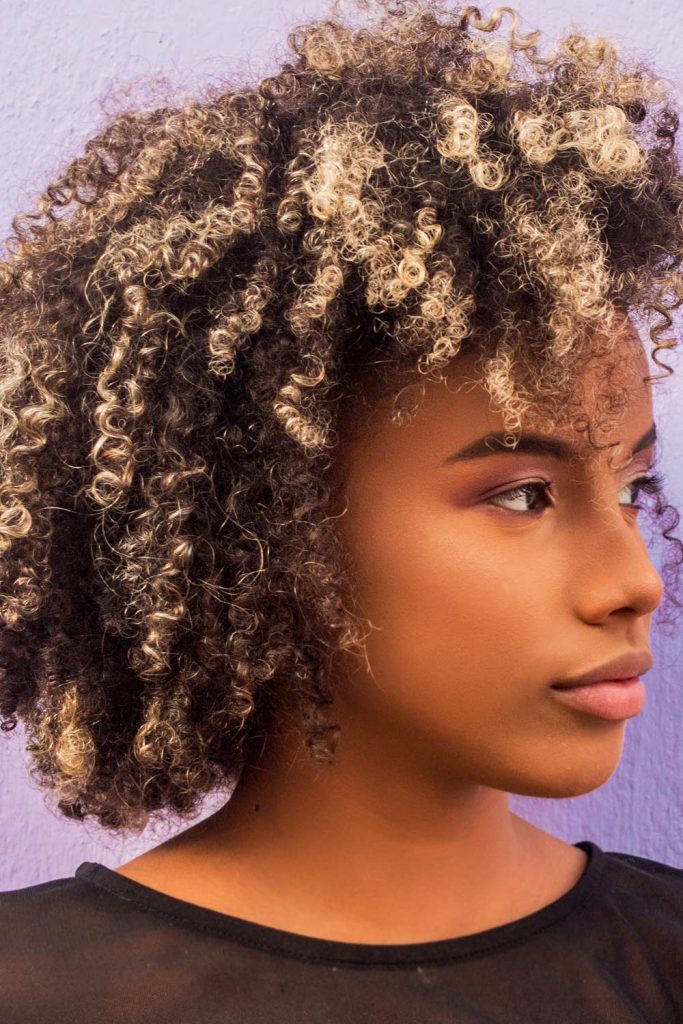 Credit photo: Shutterstock
If you are not ready to commit to an all out blonde hair color yet but are still striving for something refreshing, then highlights are your way to go. On the one hand, they allow you to emphasize your natural hair texture, adding depth and body to it. And on the other hand, they make your complexion look more radiant and glowing.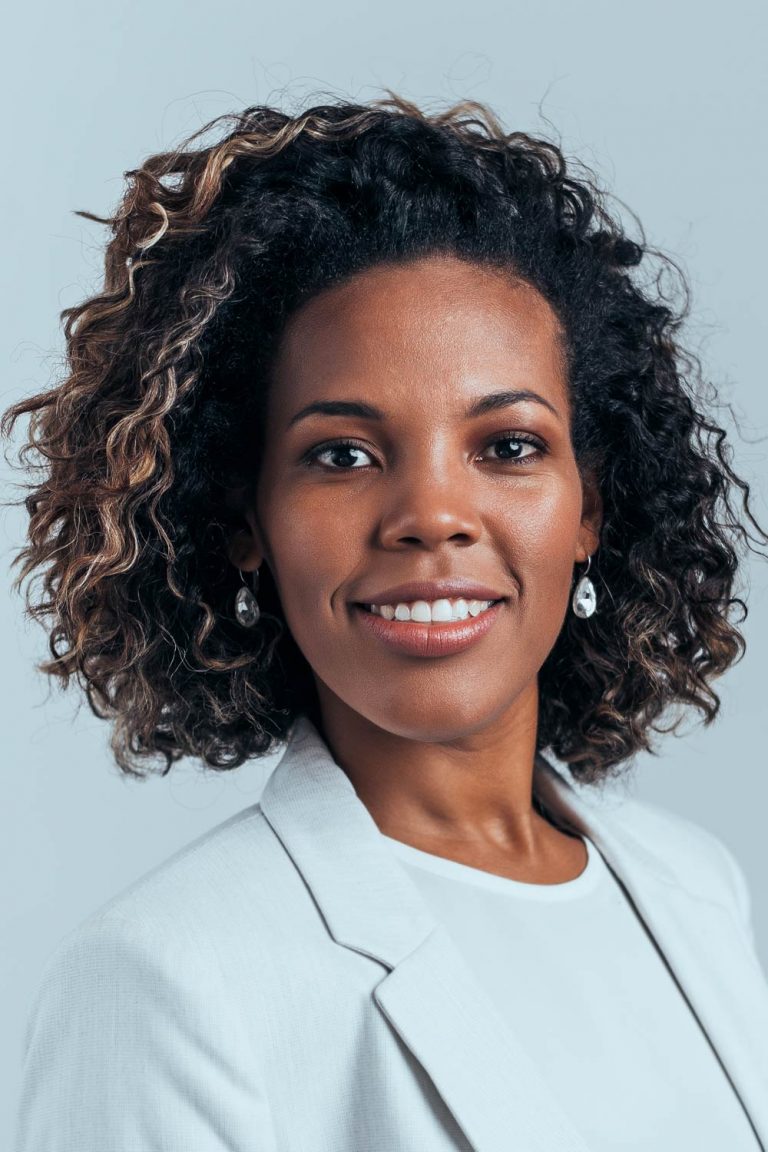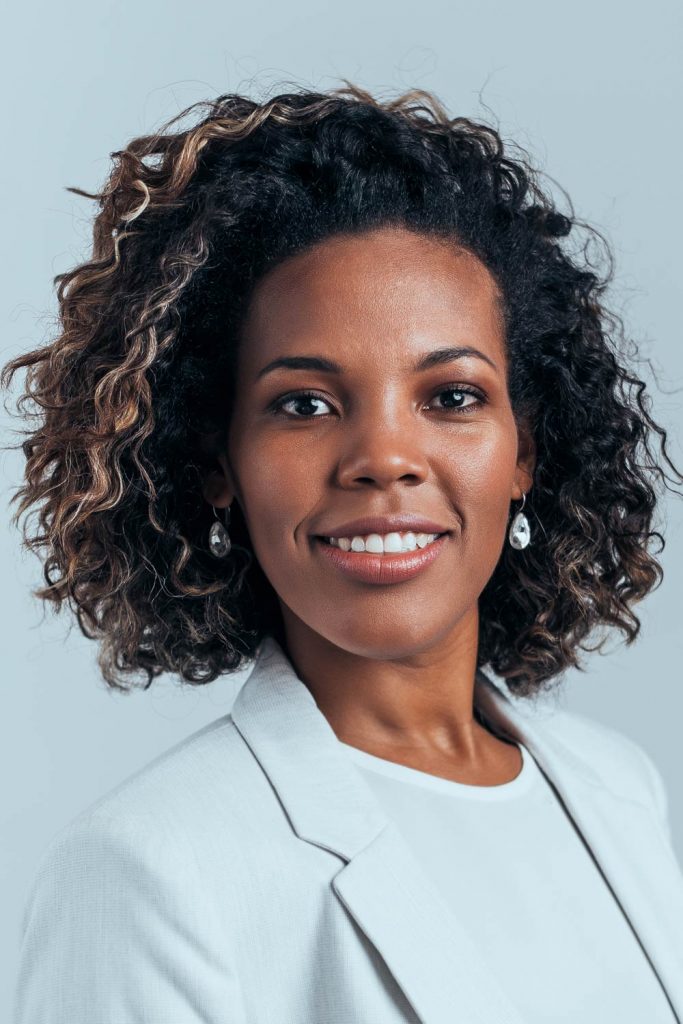 Credit photo: Shutterstock
Deep Brown Hair Color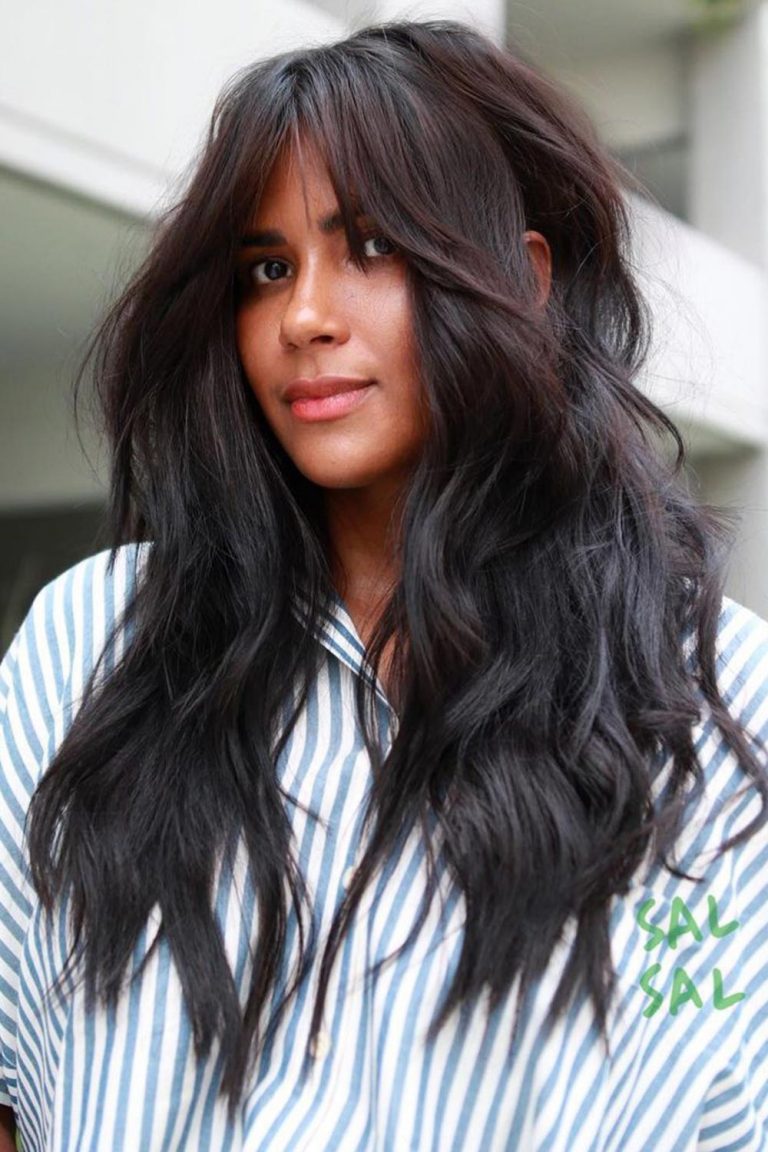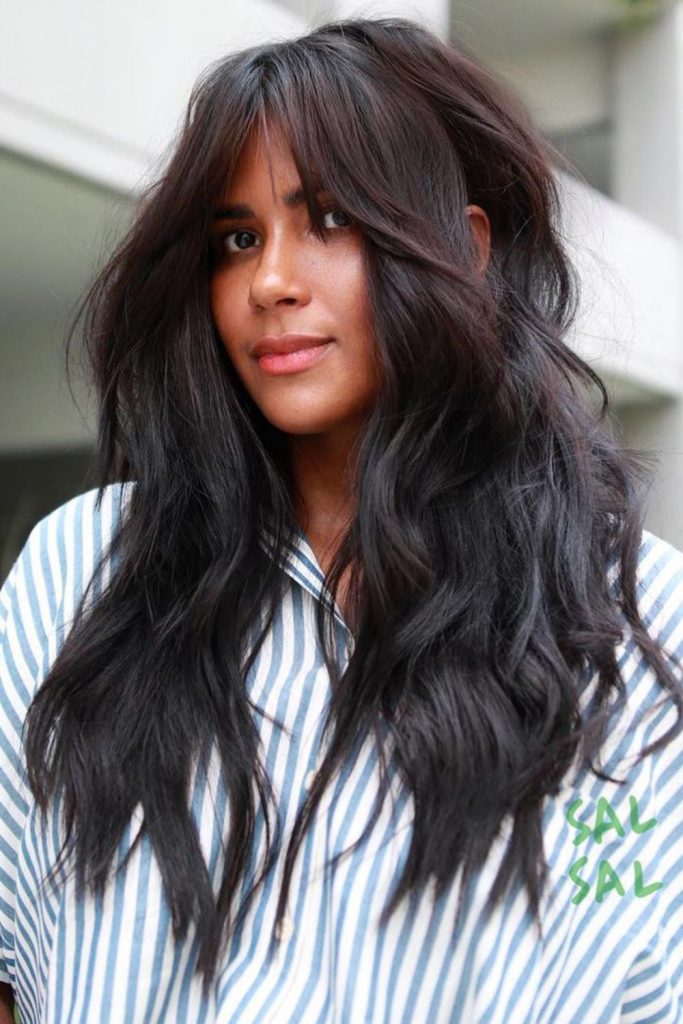 Credit photo: instagram.com/salsalhair
For those who are seeking more natural hair color ideas for brown skin, there is no need to reinvent the wheel. They can never go wrong with a rich brunette shade. A deep brown color hair for dark skin is a match made in heaven. So, why not just go with the flow?
Credit photo: instagram.com/sofiya.bravo
Soft Ombre On Chestnut Locks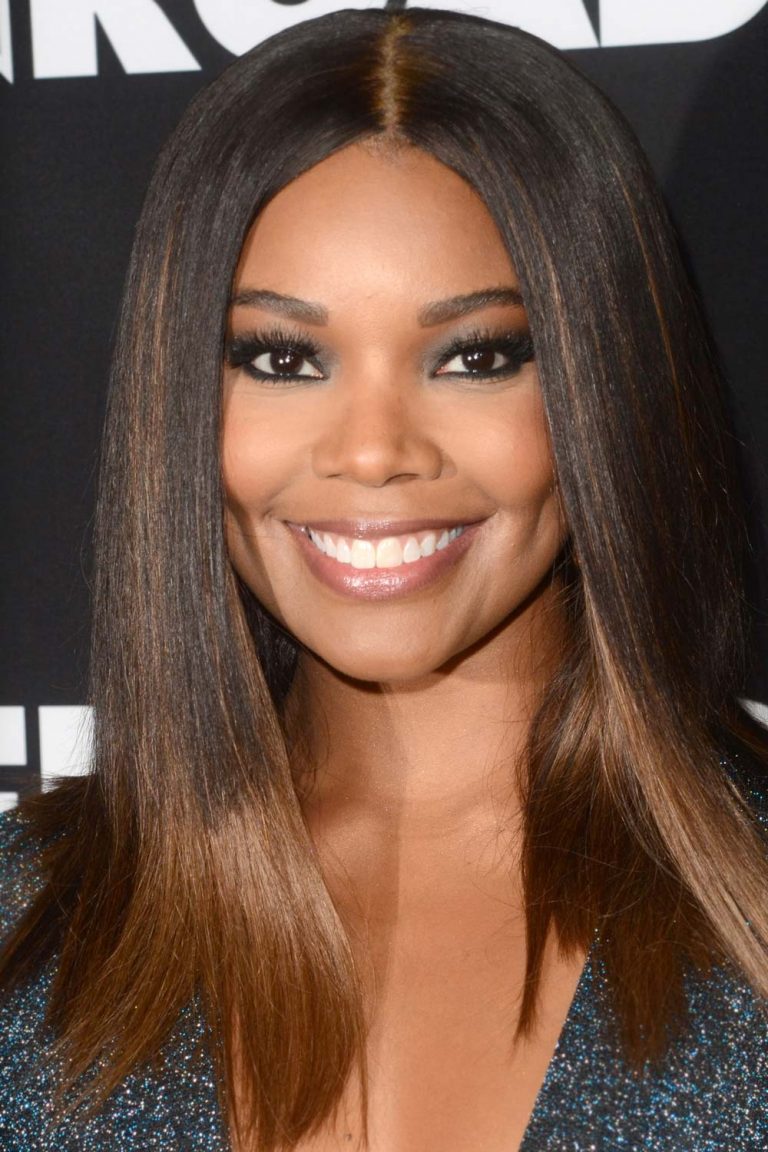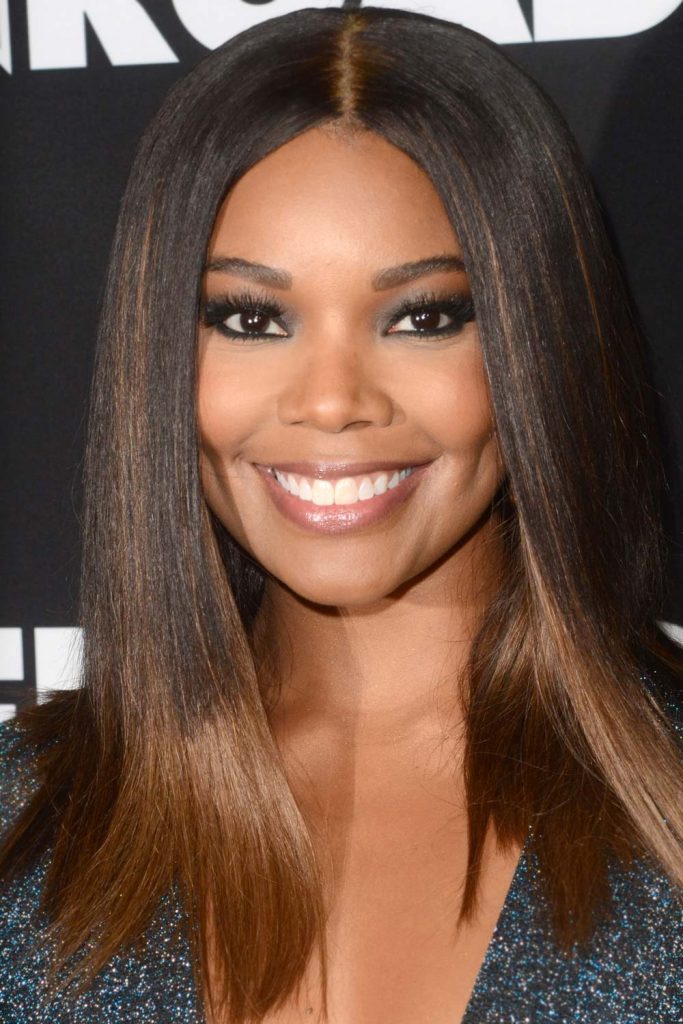 Credit photo: Shutterstock
Girls who prefer hair colors with a softer transition from dark roots to lighter ends should take a closer look at sombre, which stands for a soft ombre. It is applied so that the change of color is very subtle and smooth. As a result, there is no harsh contrast between the roots and tips.
Fair Brunette Shade For Deep Skin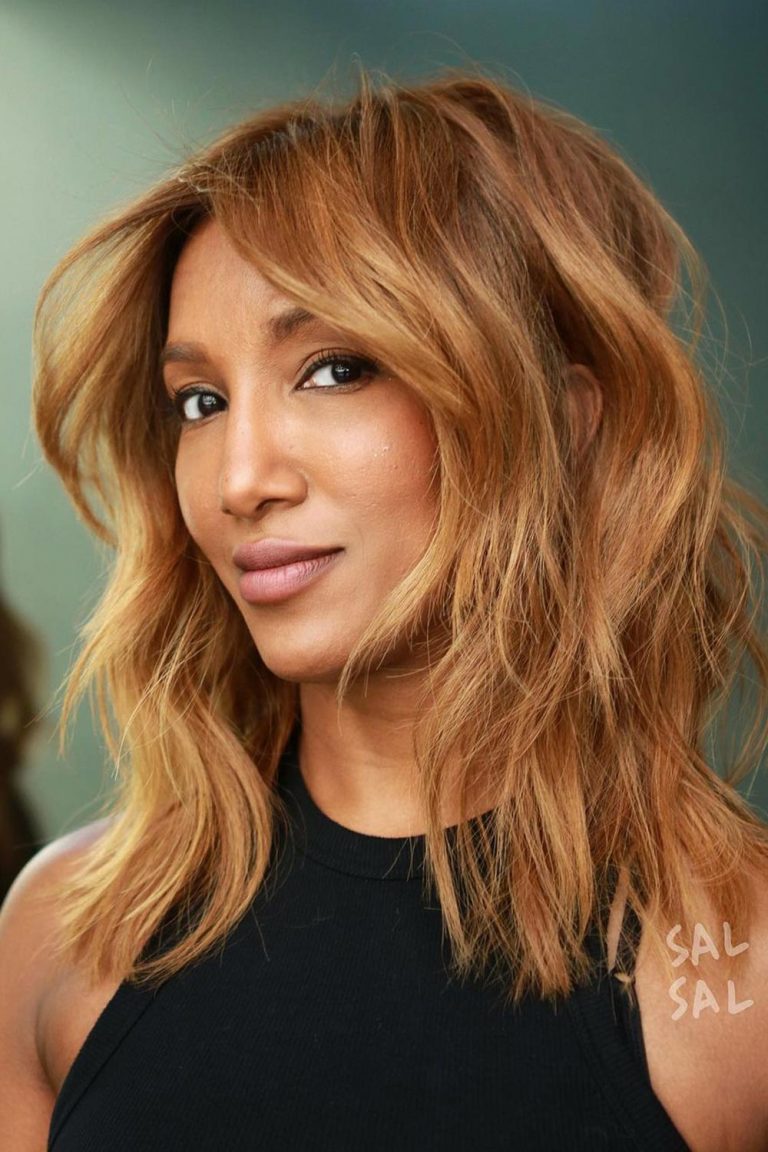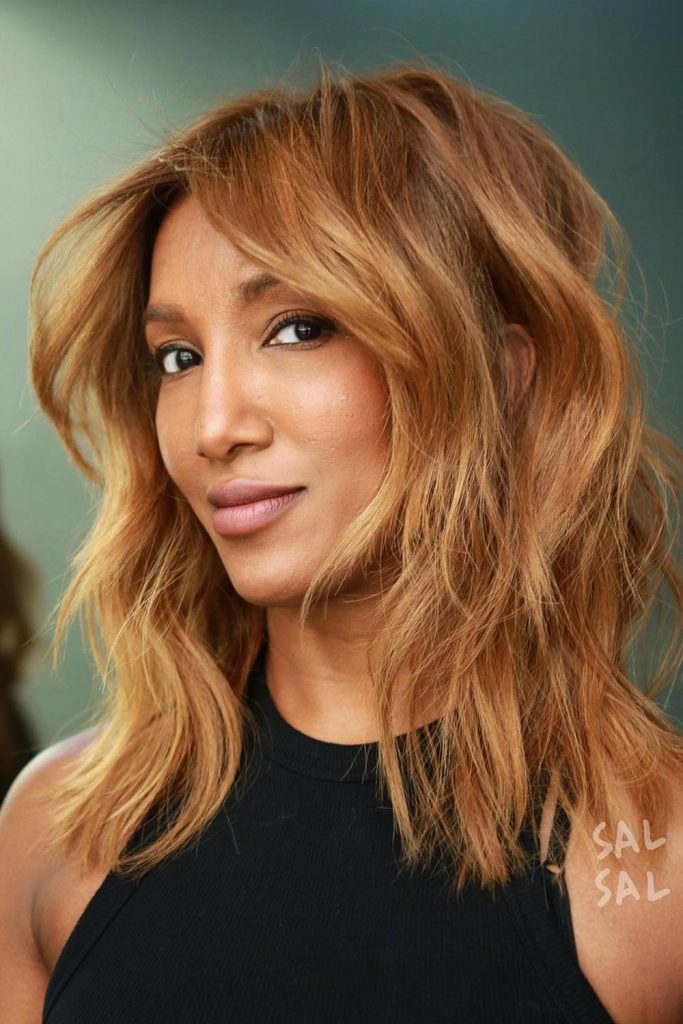 Credit photo: instagram.com/salsalhair
When you do not want to make drastic changes to your hair color, you can get away by lightening it up by several tones. Plus, it is less damaging to your locks than going blonde. As such, a fair brunette hair color for brown skin is a wonderful way to upgrade your current shade without much effort.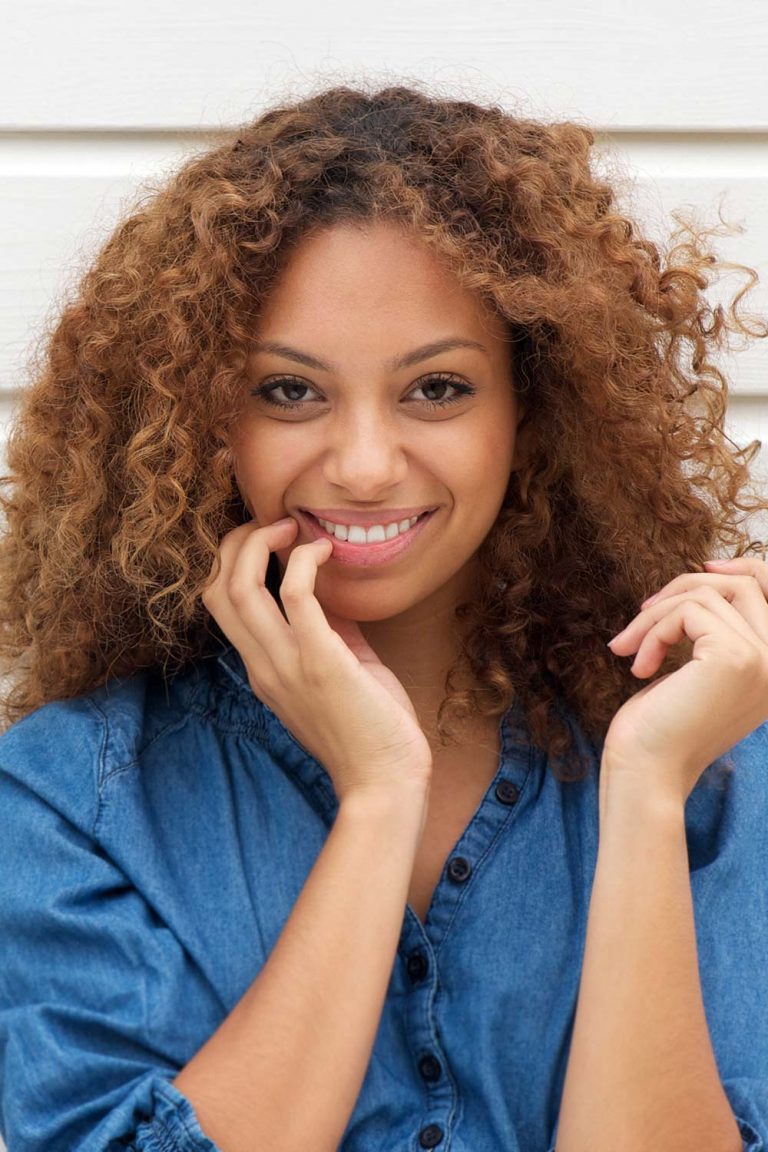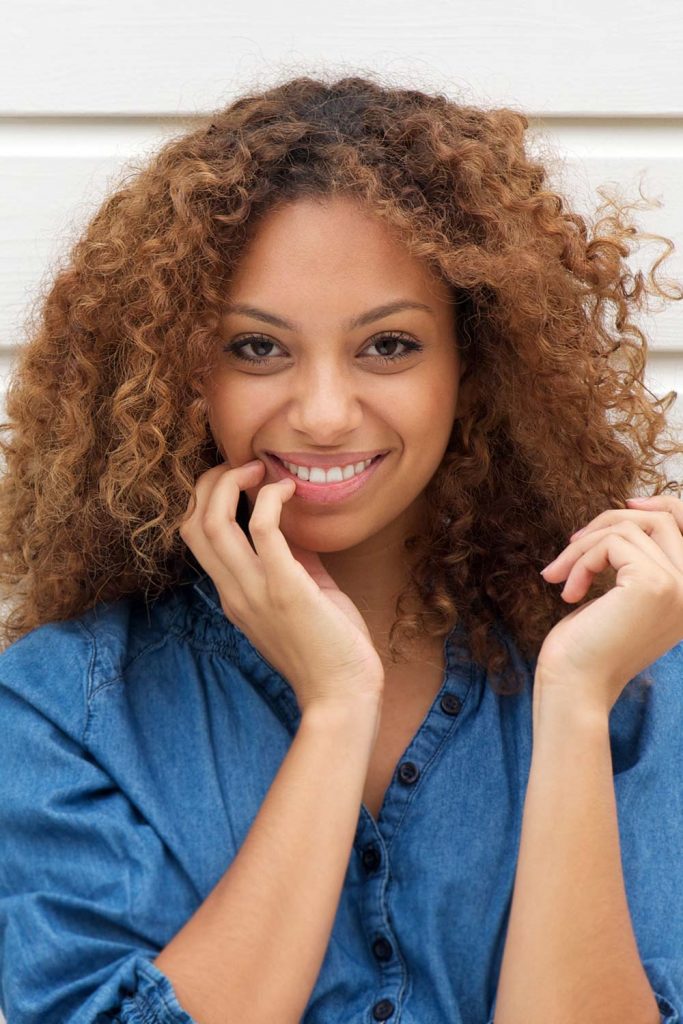 Credit photo: Shutterstock
Caramel Shadow Root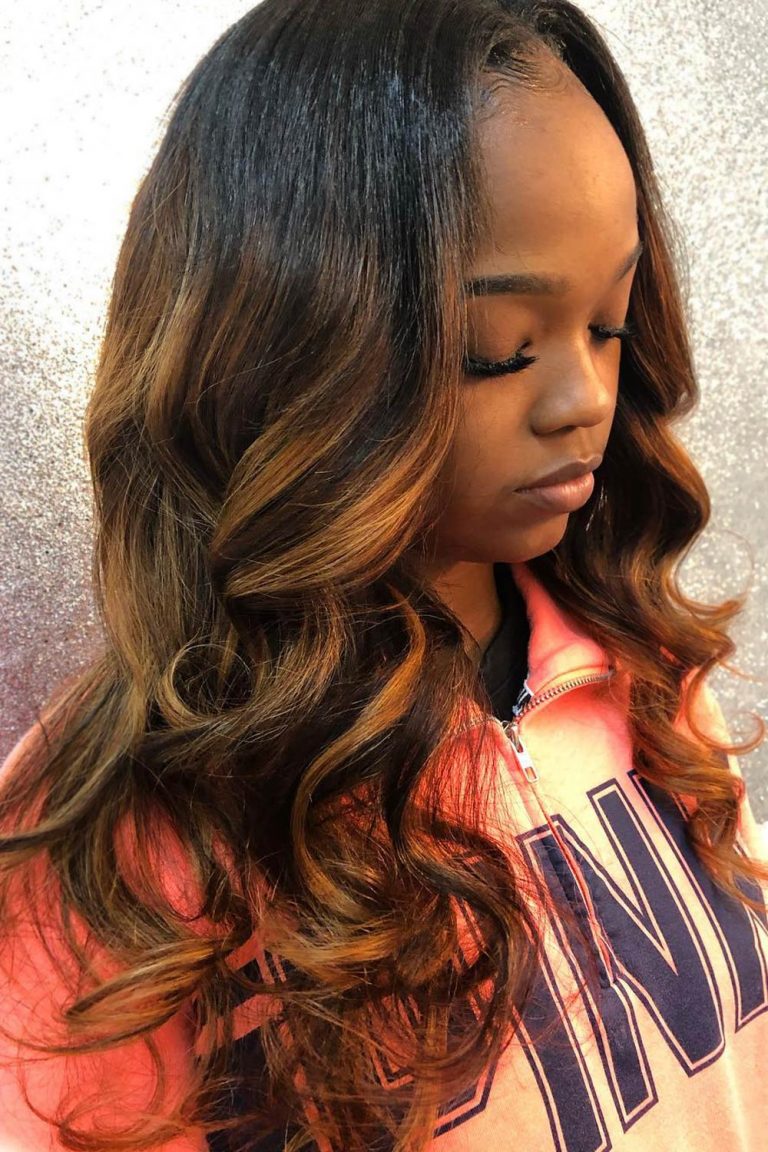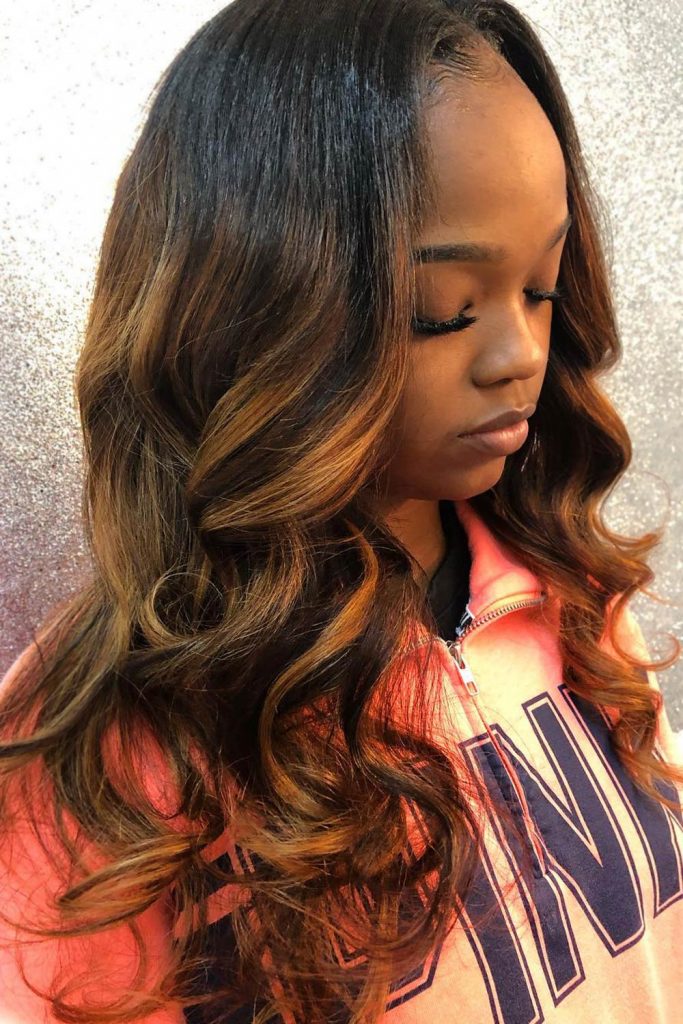 Credit photo: instagram.com/kilaglamhair
In case you are worried that a classic ombre will look too high contrast, you may try the shadow root hair coloring technique, which will help you to get used to a lighter shade of hair gradually. What is more, it does not require much maintenance when the hair grows out.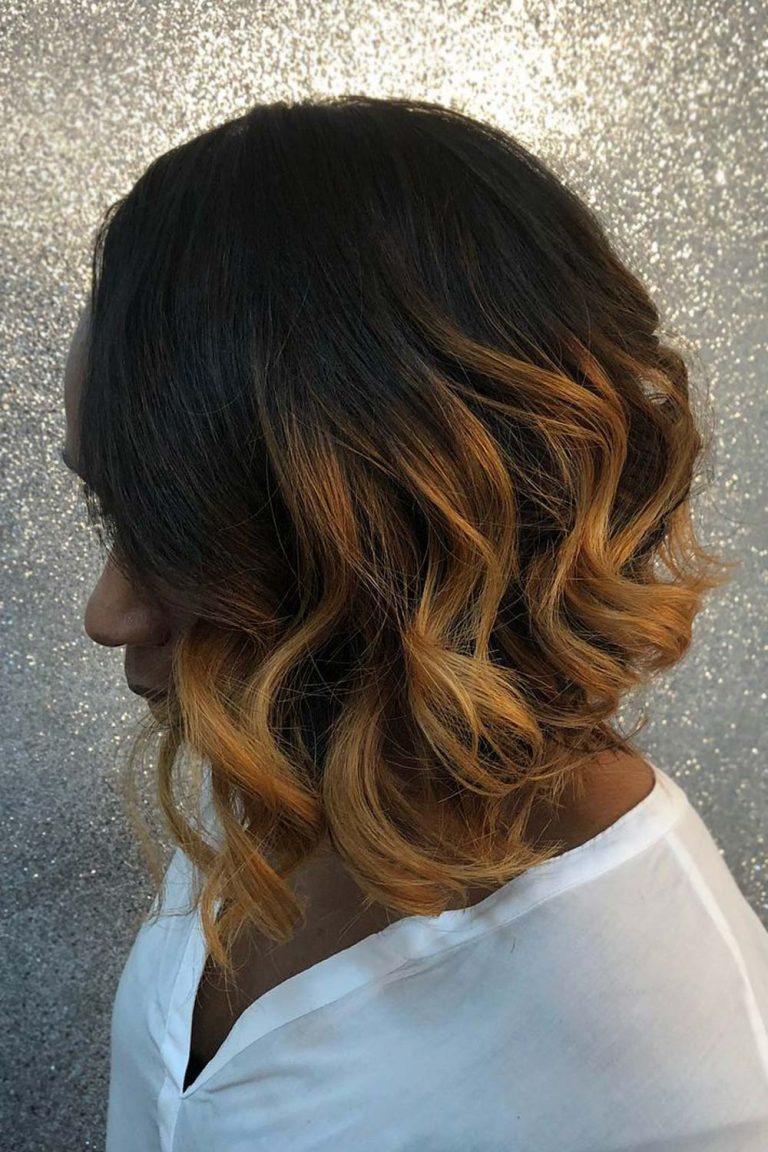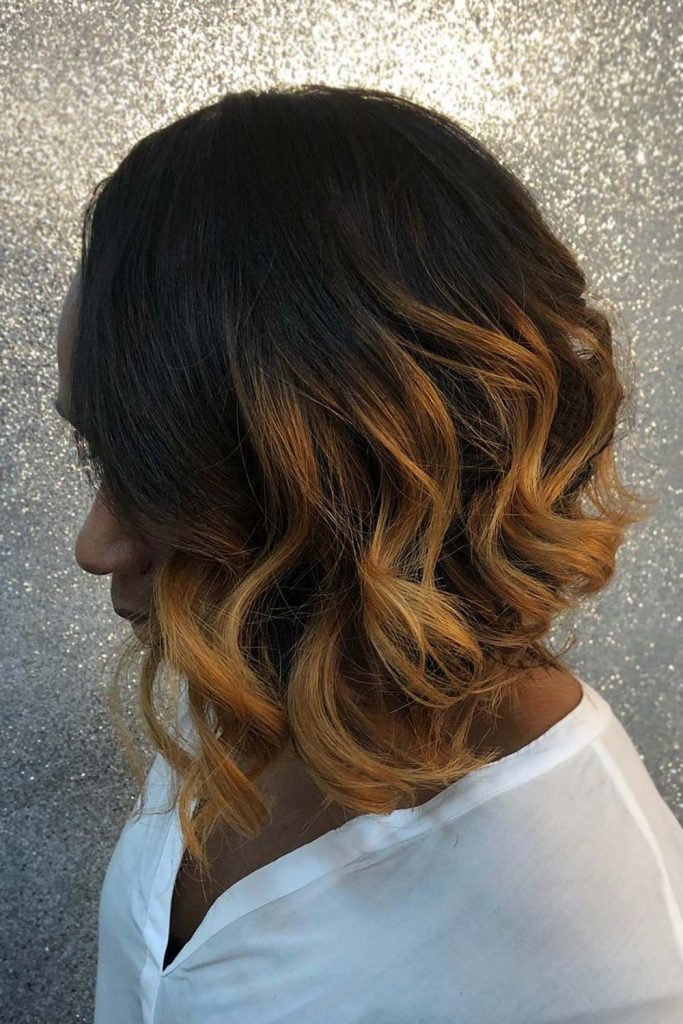 Credit photo: instagram.com/kilaglamhair
Reddish Brown Hair For Rich Skin Tone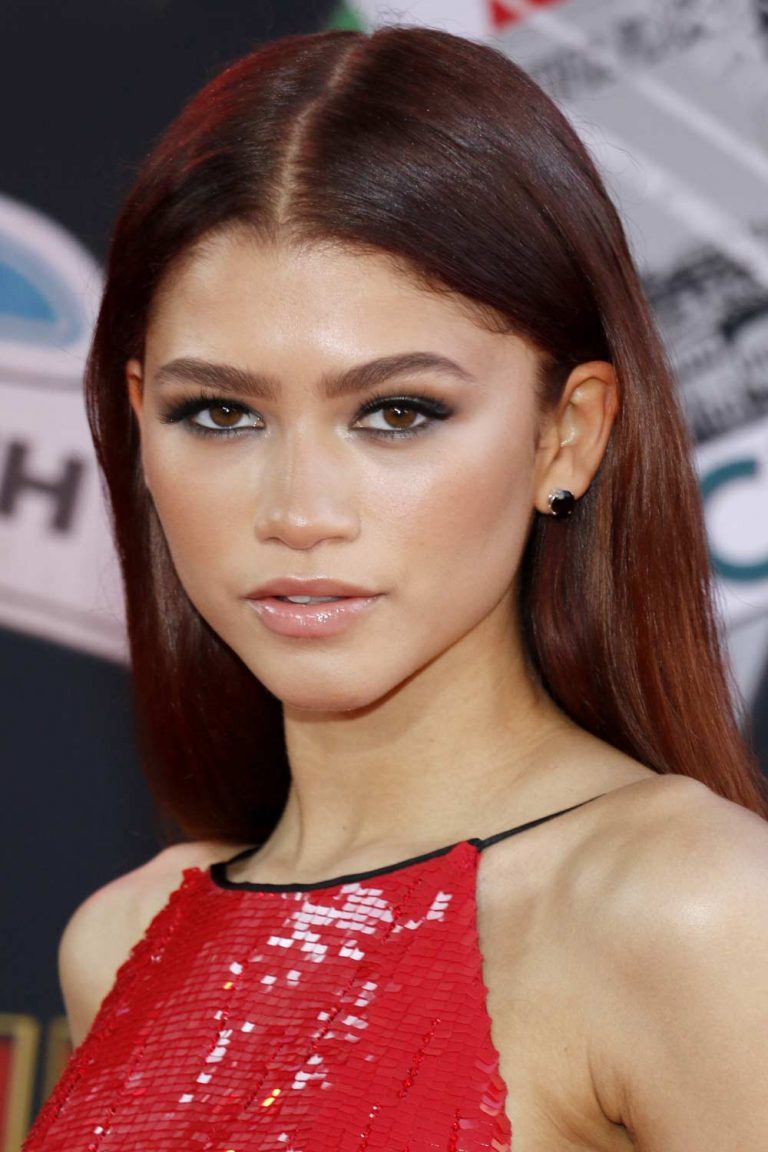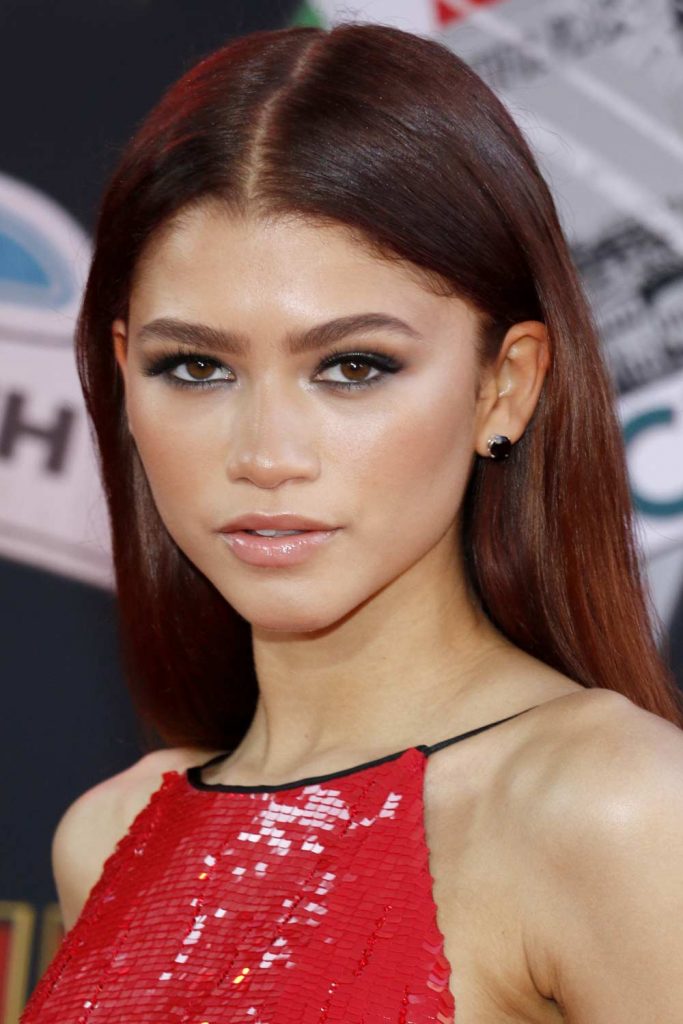 Credit photo: Shutterstock
An auburn, which is basically reddish-brown, hair color works wonders for dark skin. While it comes out very naturally, red hints give your strands a bold touch. No wonder it is often considered the best hair color for brown skin and black eyes. As an alternative, you can get a mahogany hair color, which is also stunning.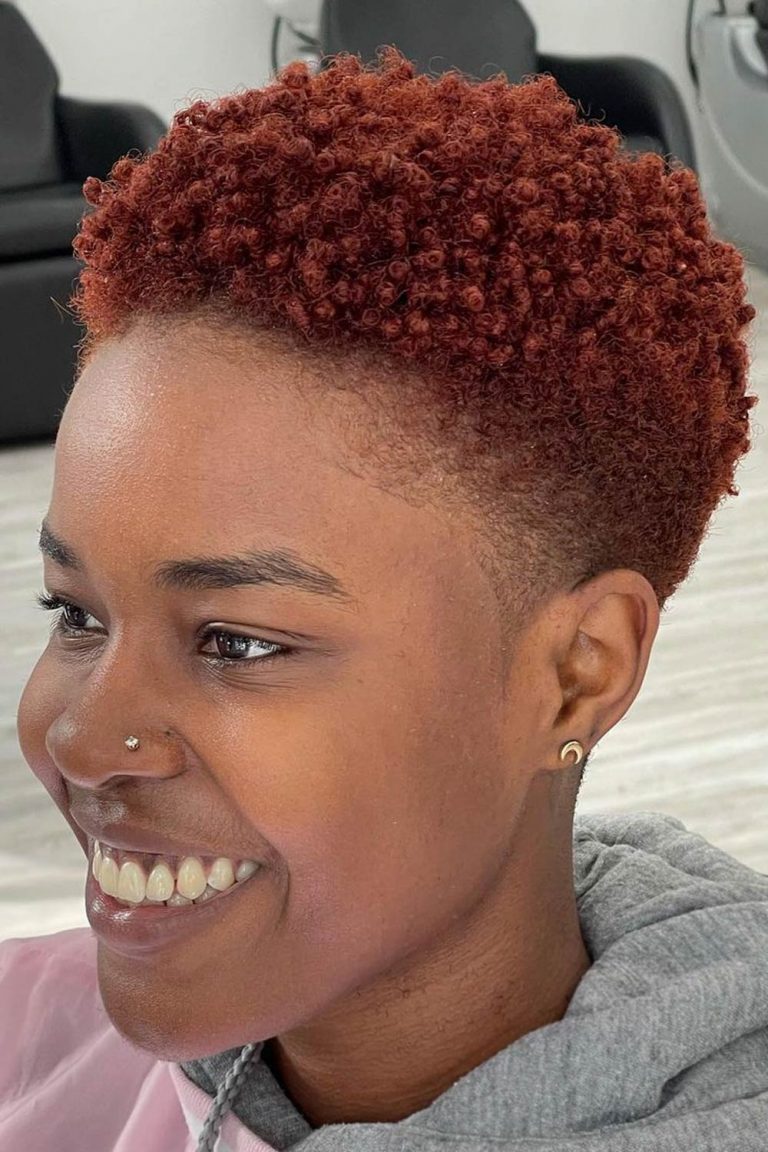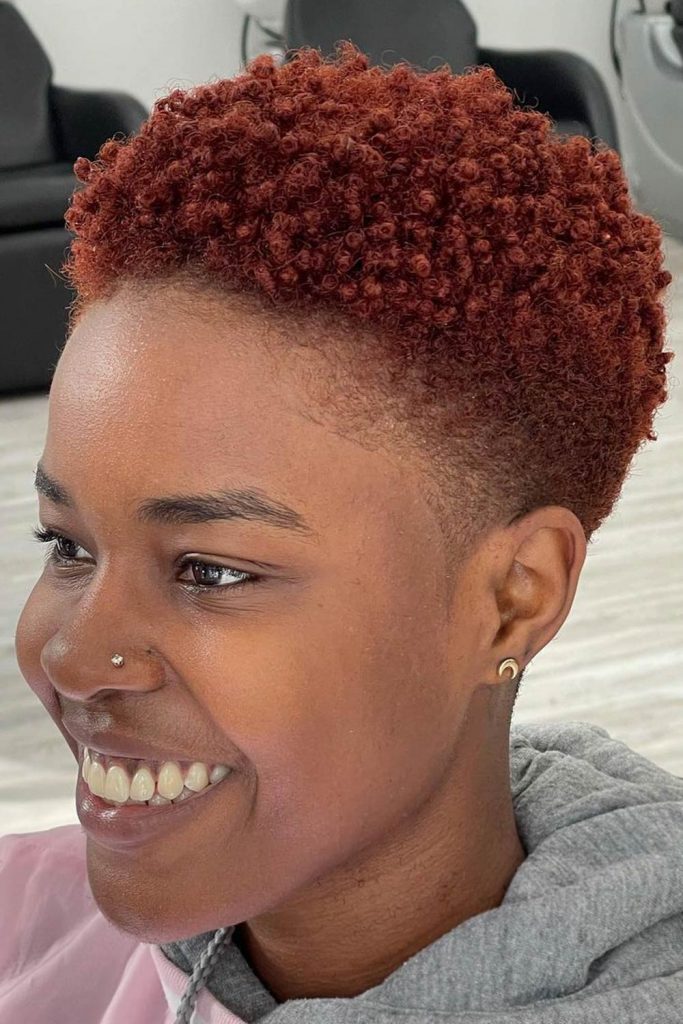 Credit photo: instagram.com/adrianfanus
Florid Red Hair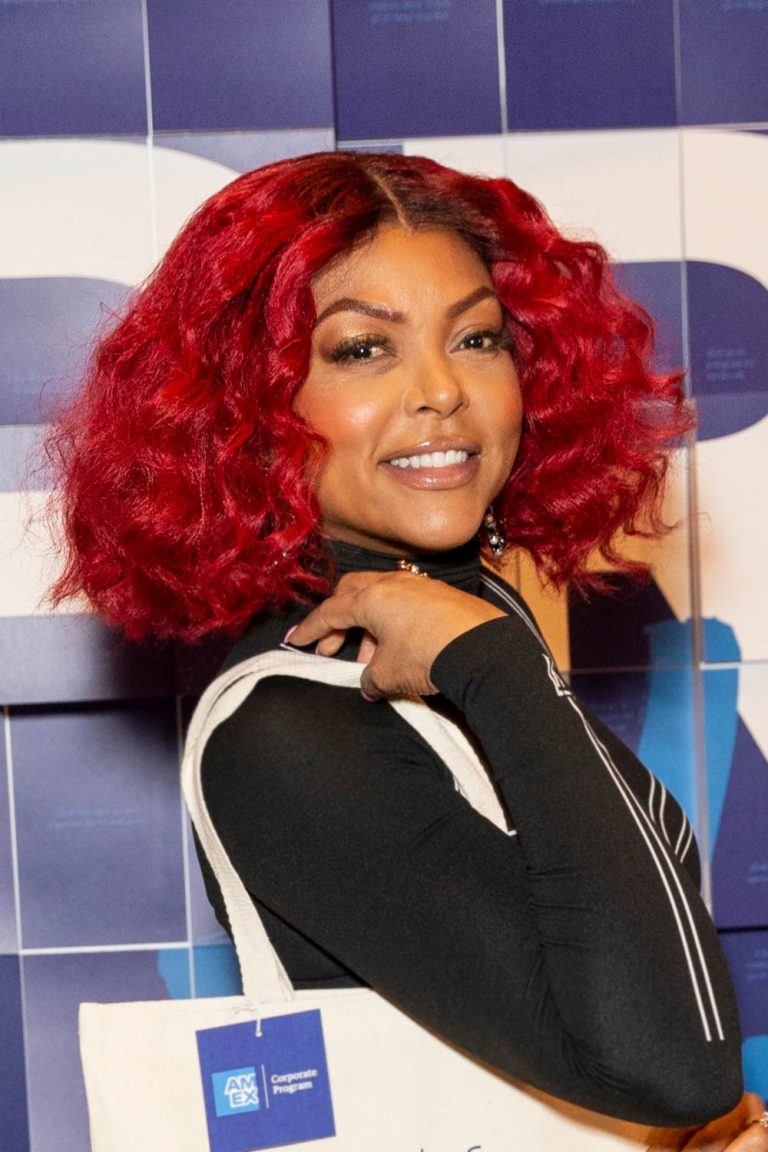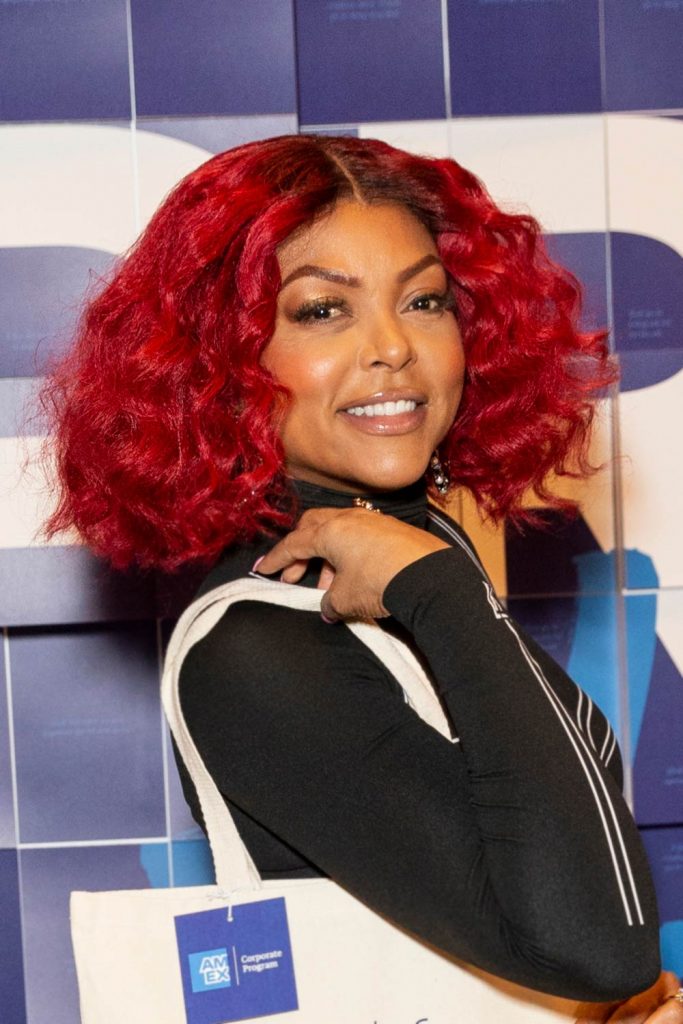 Credit photo: Shutterstock
Those who like to stand out in the crowd should go for something vibrant and flashy, like a fiery red. As it instantly makes your appearance more pronounced, it pairs very well with a bright makeup and outfit. You may need a certain amount of fashion bravery to pull it off though.
Burgundy Locks With Deep Complexion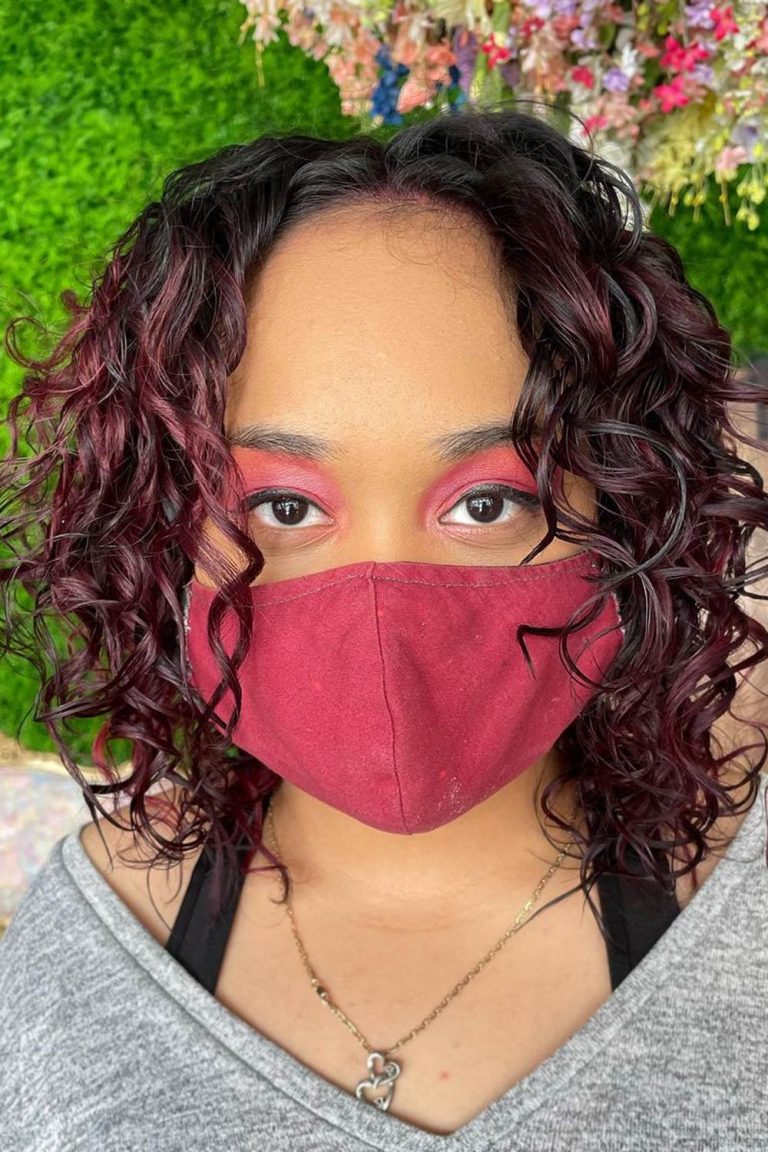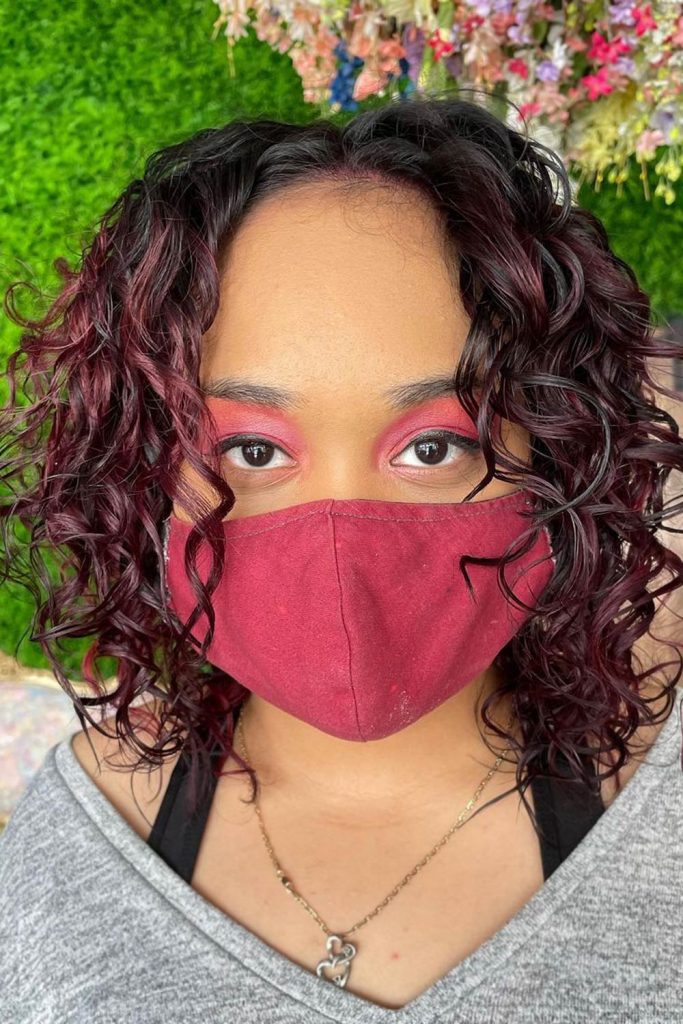 Credit photo: instagram.com/xostylistxo
Burgundy is an amazing hair color for dark skin and short natural hair combo. It does not change your initial shade severely while adding a playful touch to your tresses. When the sun hits your locks, it brings out reddish and purplish hints in them, which look breathtaking.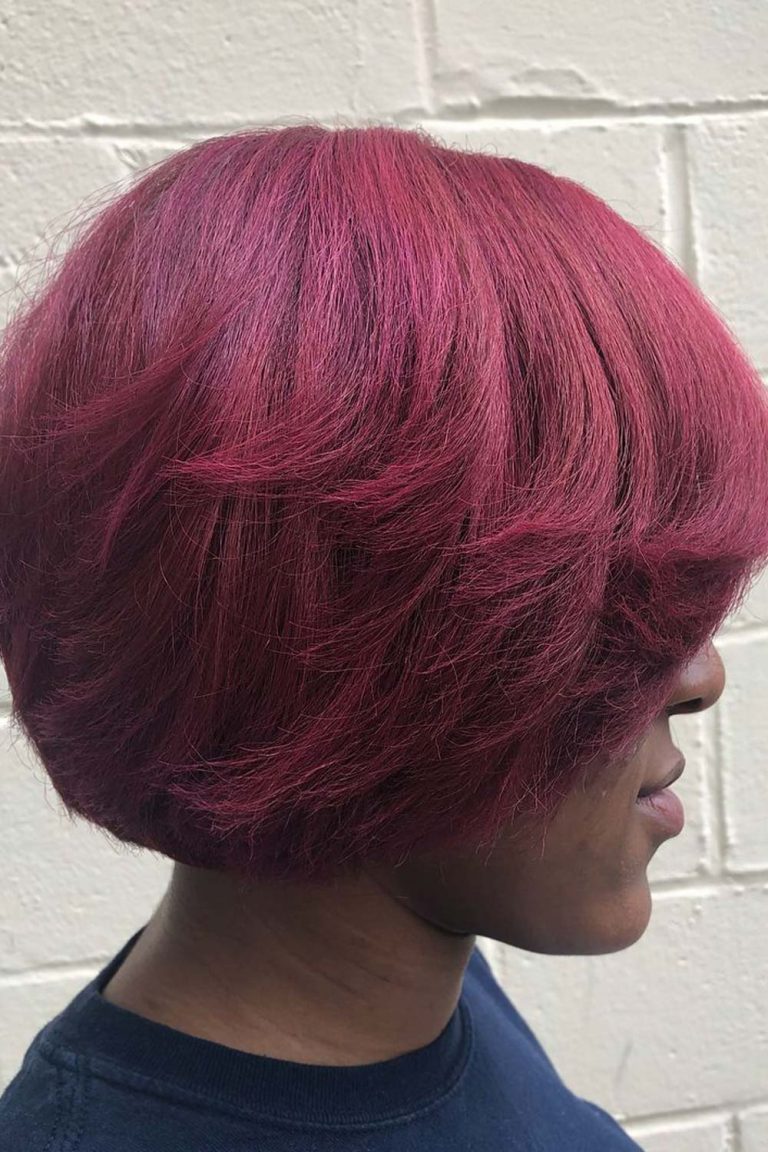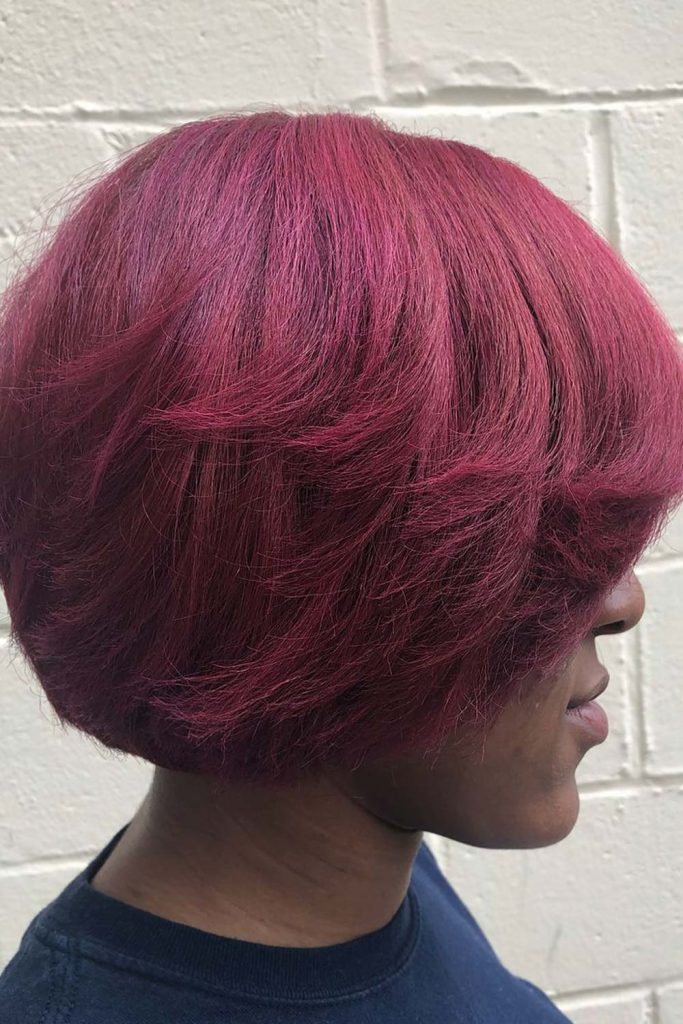 Credit photo: instagram.com/kilaglamhair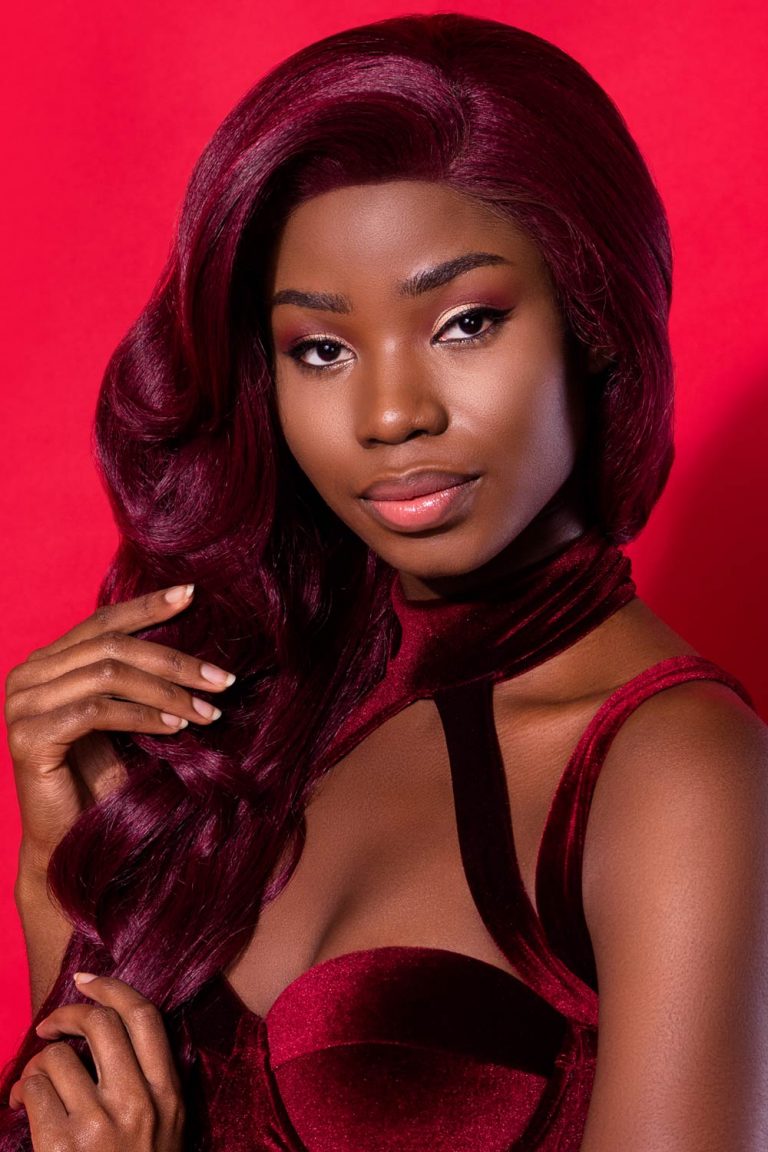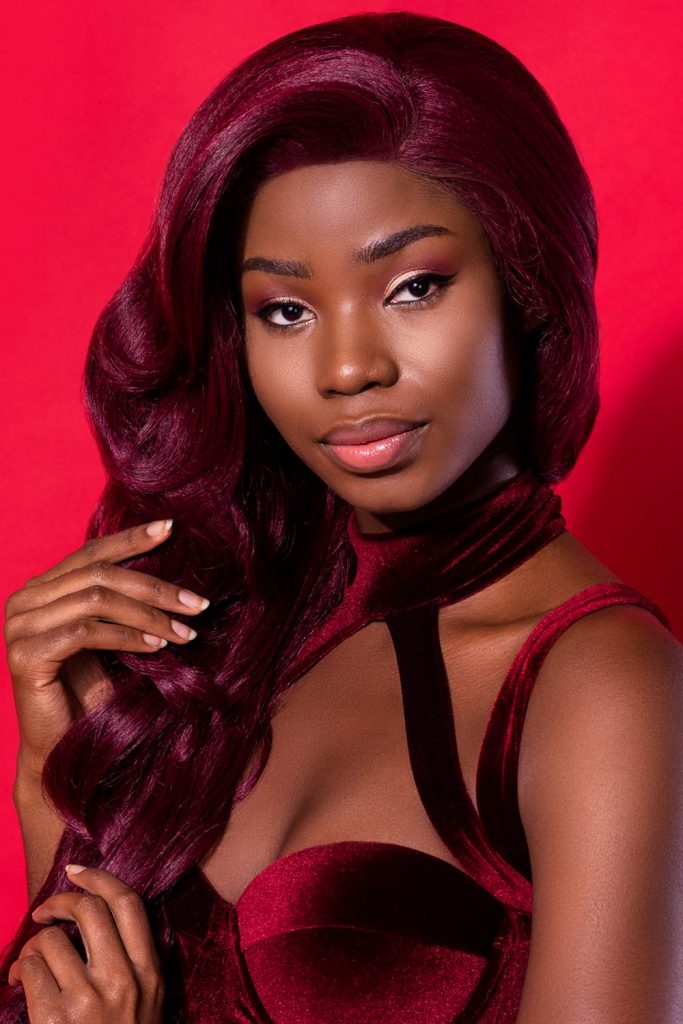 Credit photo: Shutterstock
Hot Magenta Hair Color for Brown Skin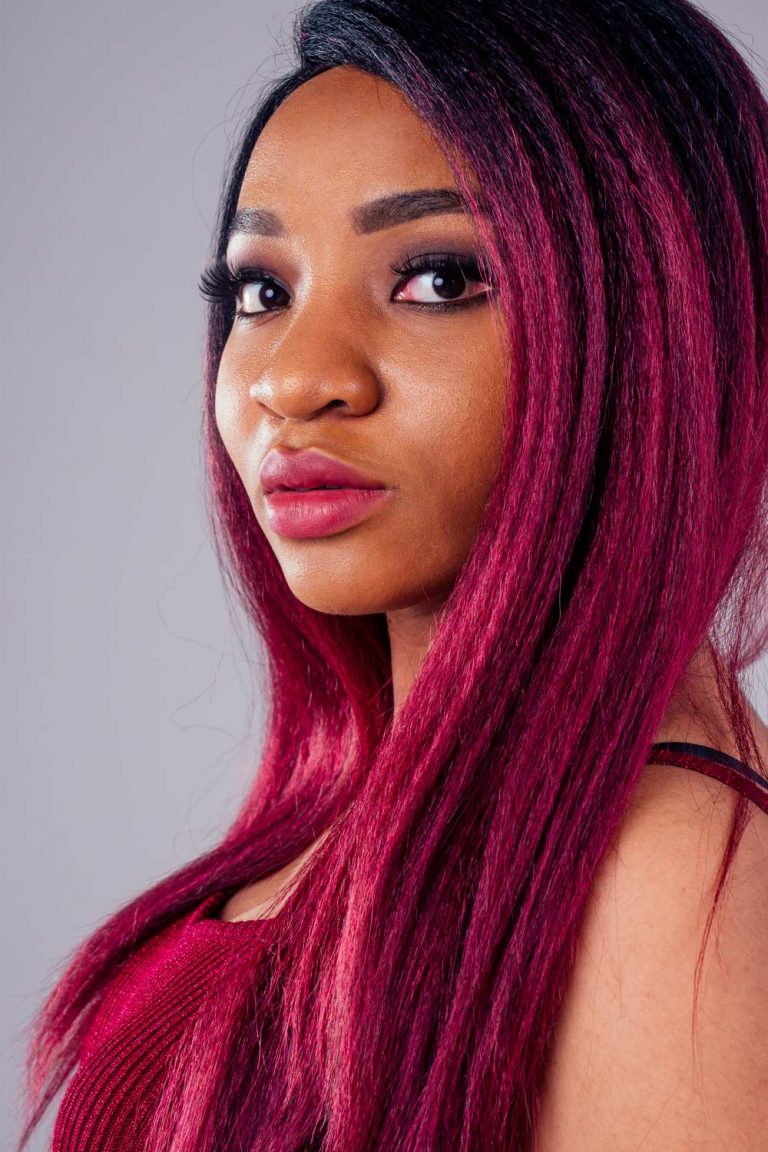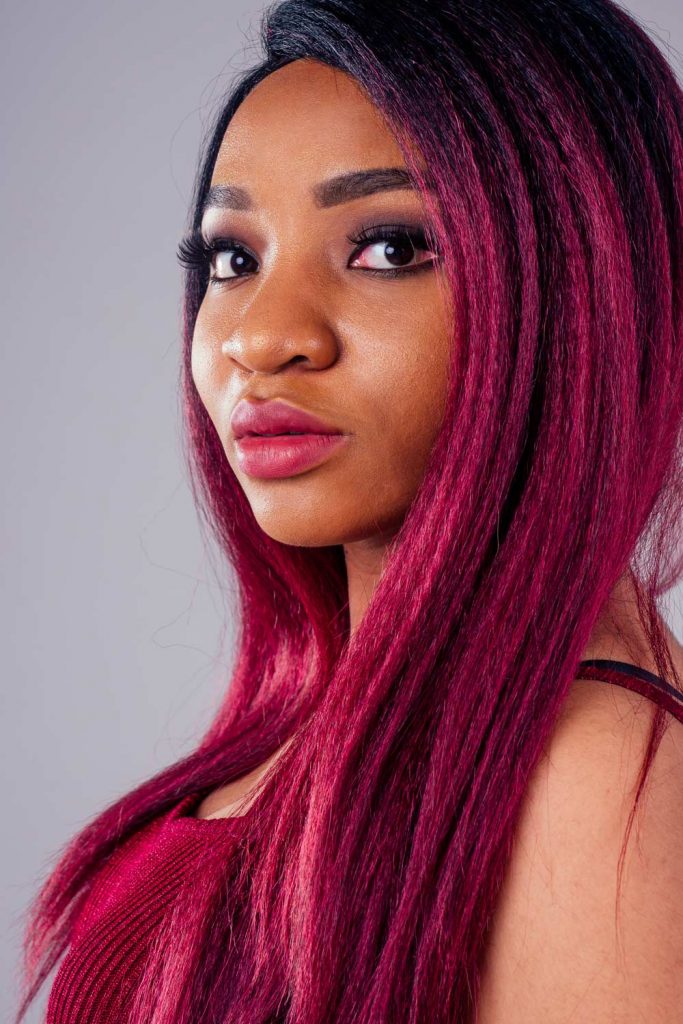 Credit photo: Shutterstock
Need some really unusual hair color ideas for dark skin? Then consider dyeing your locks in a bright pink color. Believe it or not, magenta looks very flattering with deeper skin tones. In addition to such intense hair color, you may want to get a trendy cut, such as the raccoon tail hair.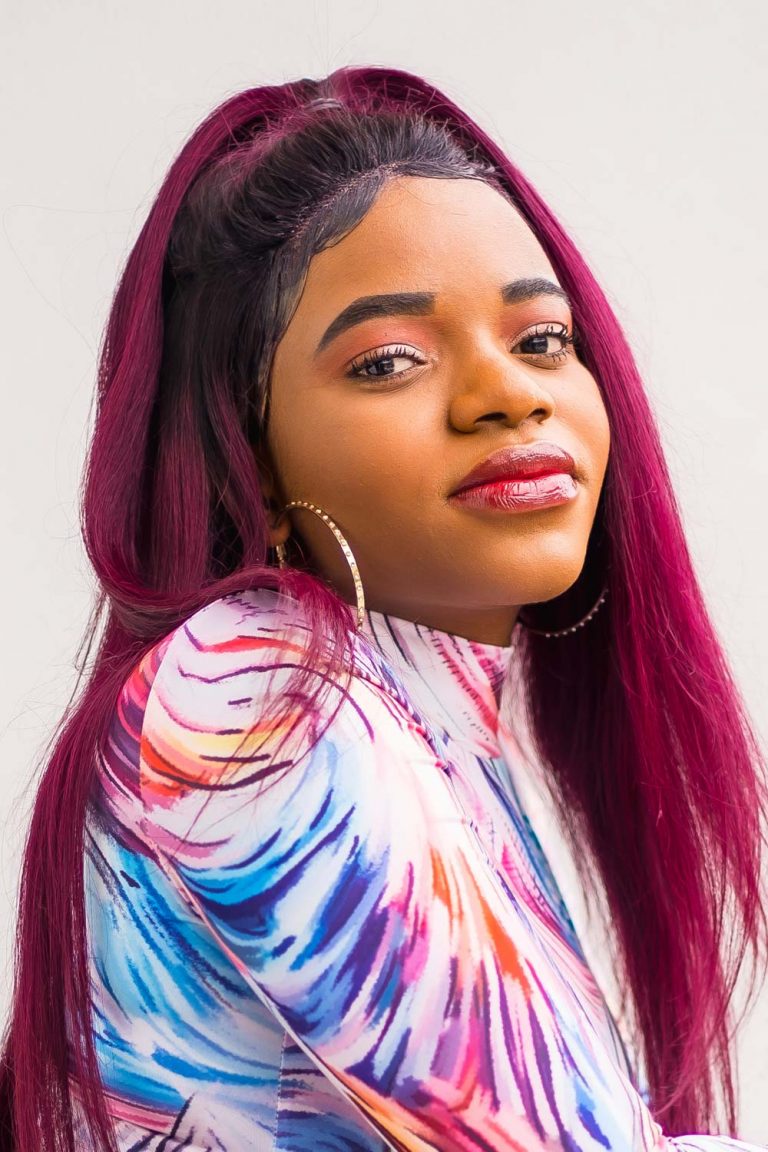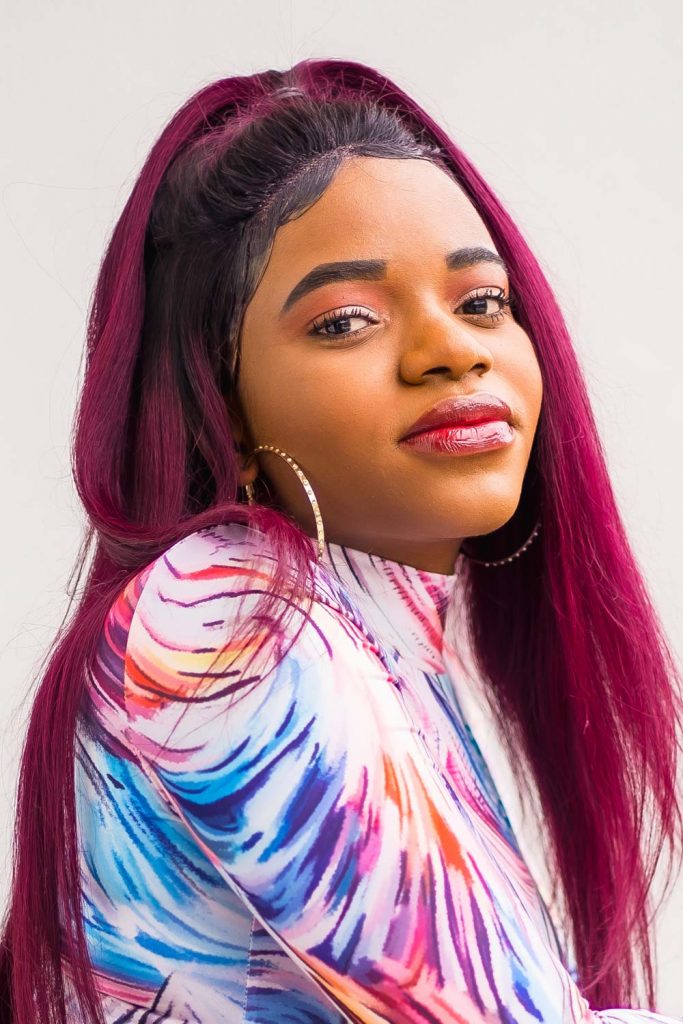 Credit photo: Shutterstock
Pastel Unicorn Hair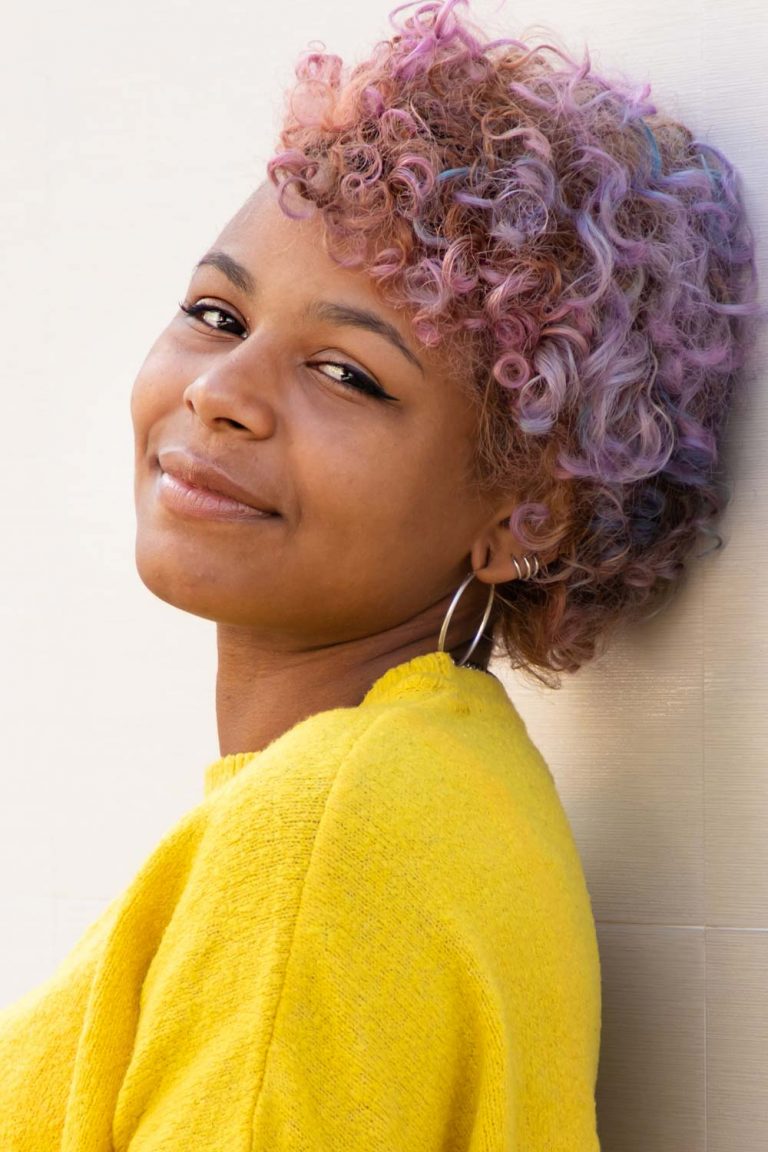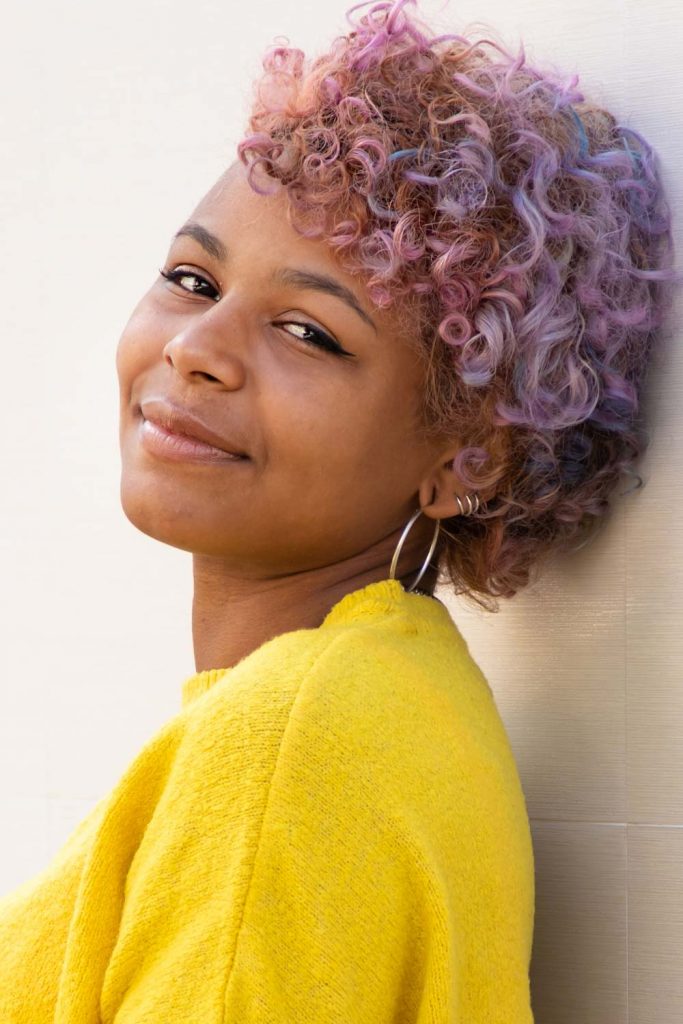 Credit photo: Shutterstock
A pastel unicorn hair color will take you to the center stage without a doubt. To achieve this dreamy hair look, you will need to bleach your tresses first and then apply the hair dyes in pastel pink, blue and purple. Keep in mind that you will need to make quite a lot of effort to maintain the color. Yet, it will fully pay you off with tons of admiring gazes you are going to collect.
Purple Color with Dark Skin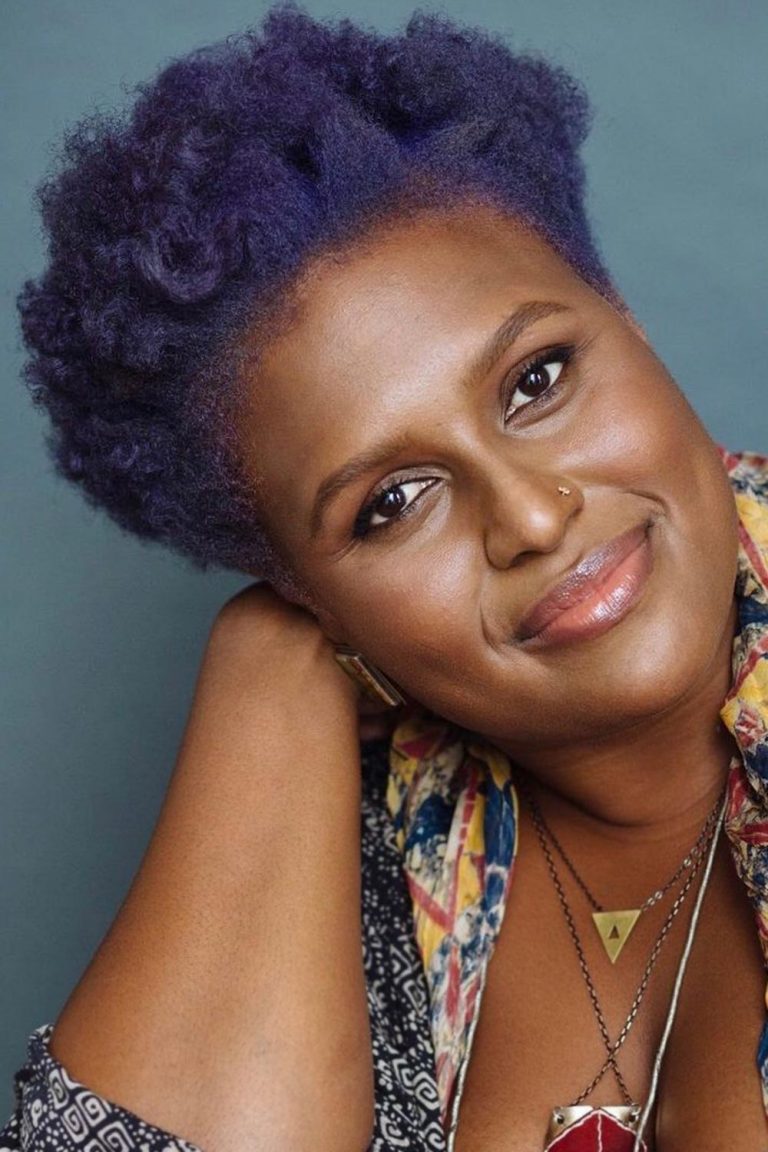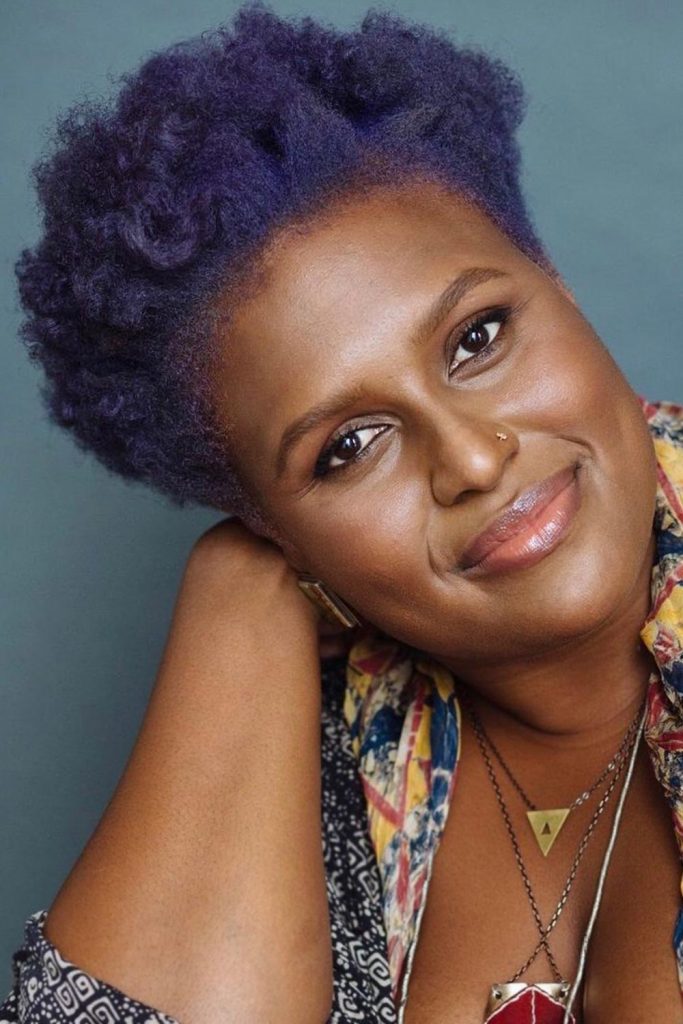 Credit photo: instagram.com/wessharpton
Get ready to be in the spotlight wherever you go when opting for a purple hair color. It makes your eyes pop and gives your complexion a healthy look. Besides, there is a wide range of purple shades. So, you will be able to find an ideal hair color with ease.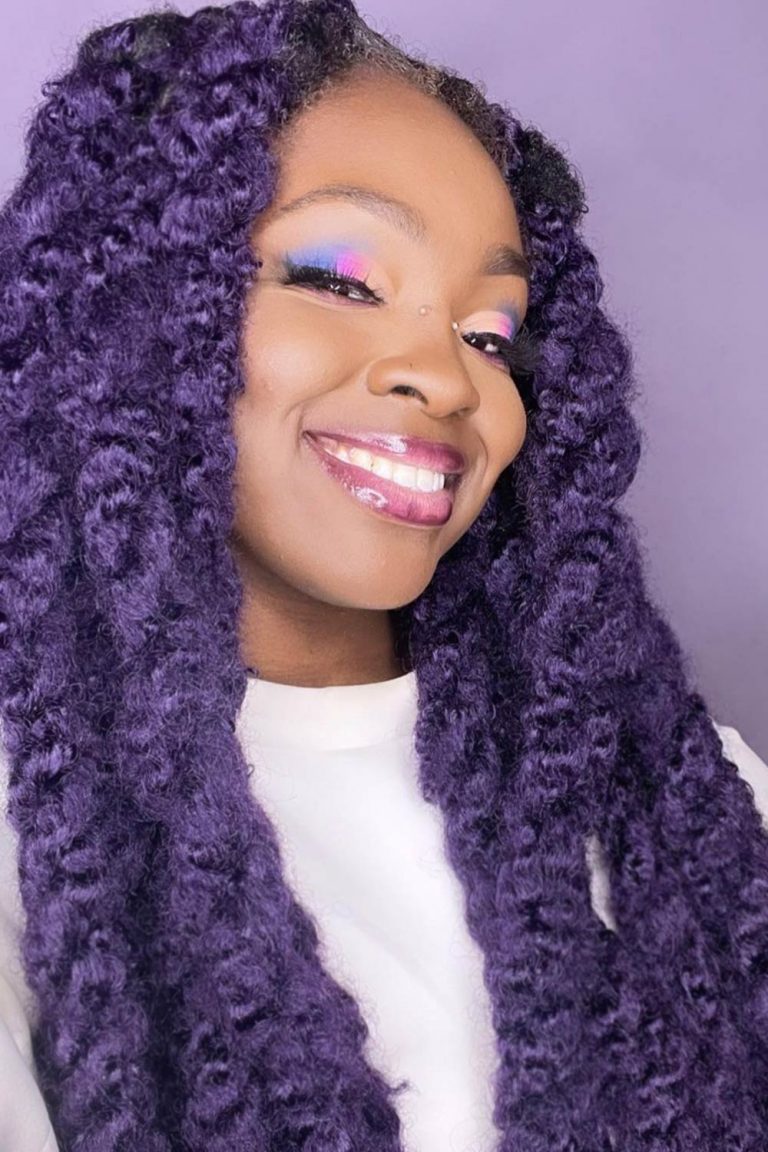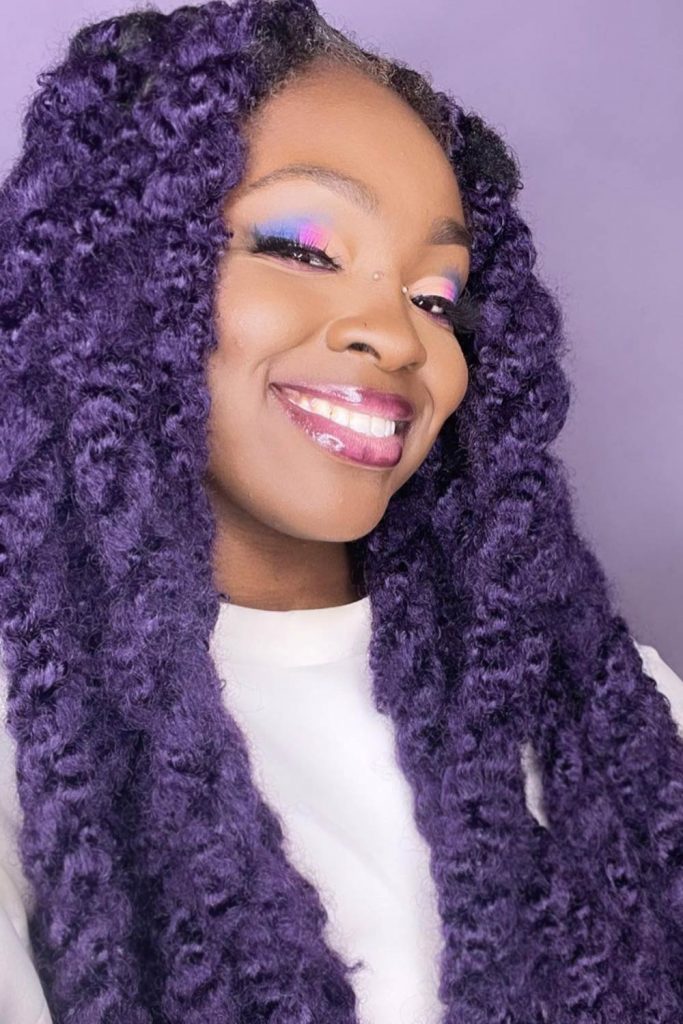 Credit photo: instagram.com/africancreature
Balayage On Mulberry Hair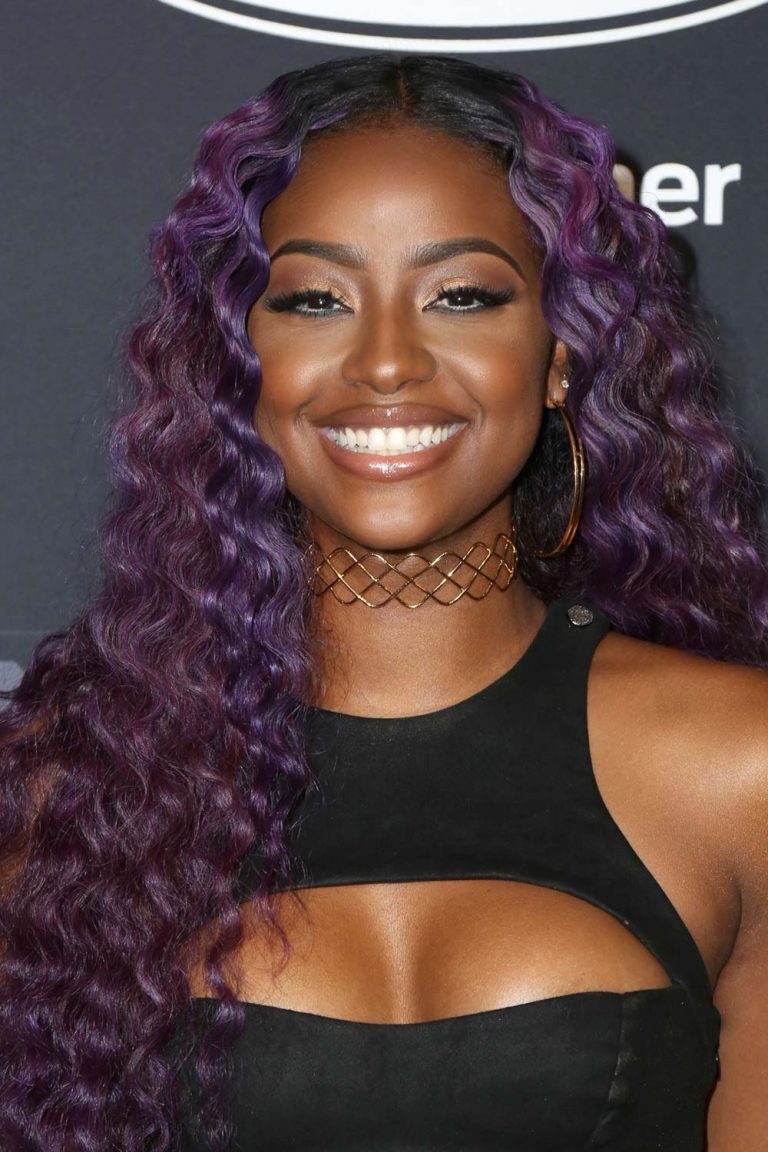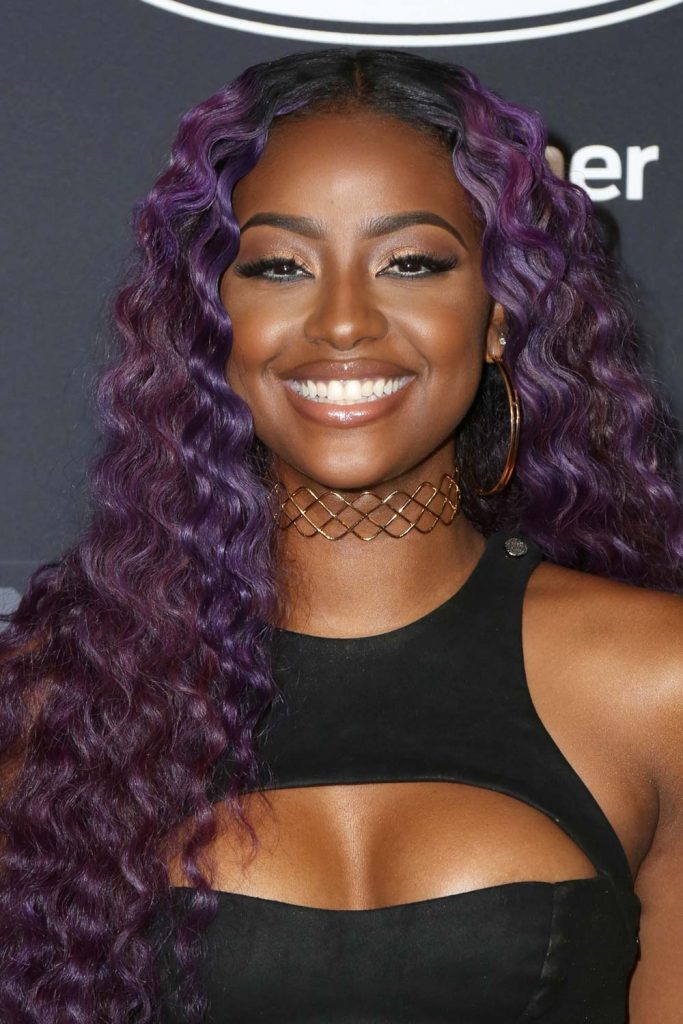 Credit photo: Shutterstock
When you think that you have already found the best hair color for brown skin, make sure you have tried a mulberry balayage. Otherwise, you will not know how much you are missing out on. Another way to pull off this gorgeous hair color look is a chocolate cherry hair color applied using the sweeping technique.
Sweet Lilac Color Style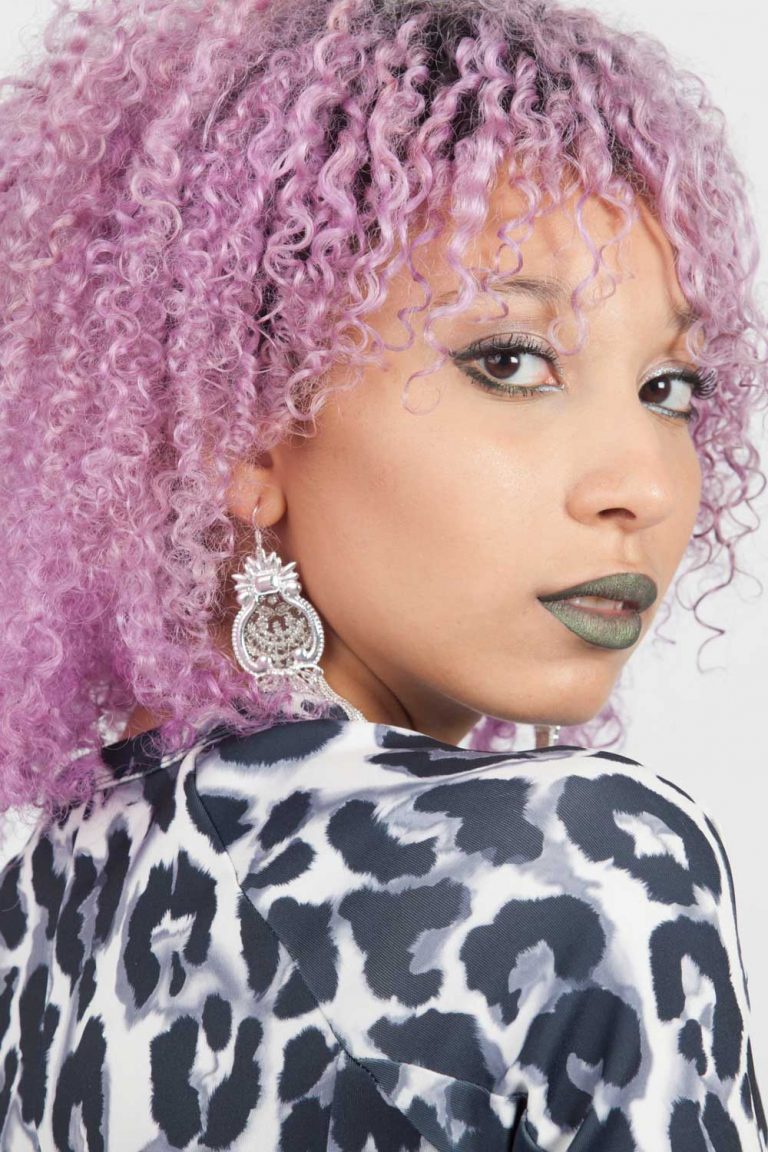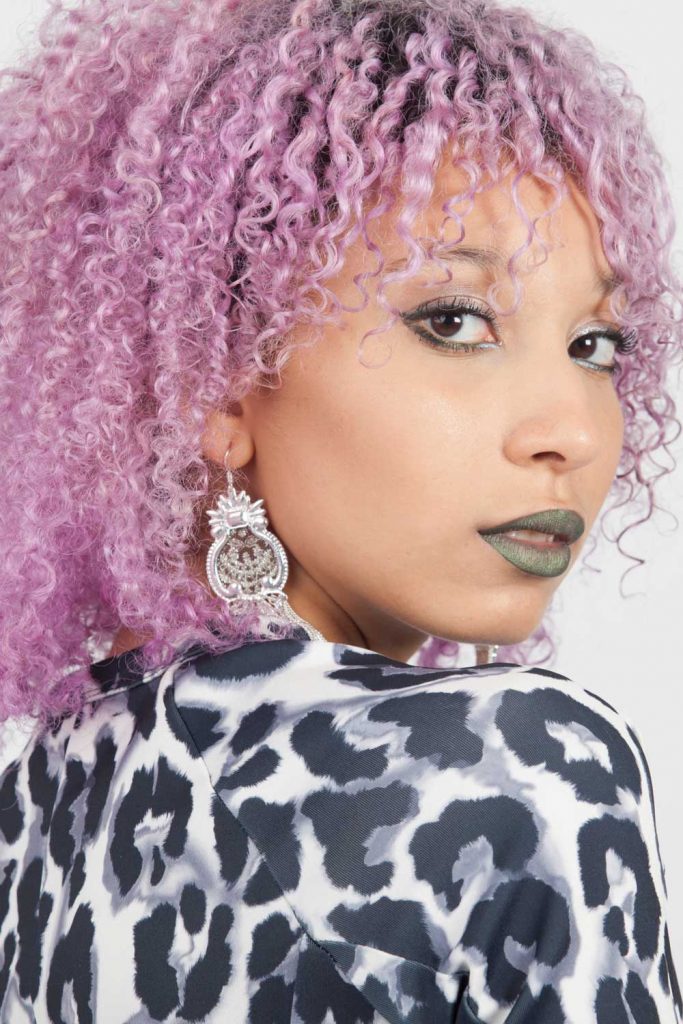 Credit photo: Shutterstock
When a blonde hair color seems like not enough for you, you can take it to another level by turning it into a subtle shade of lilac. This fresh and unique hair color works well for all tones of brown skin, from cappuccino to ebony. So, going for it, you are guaranteed to look outstanding.
Flamboyant Orange And Dark Skin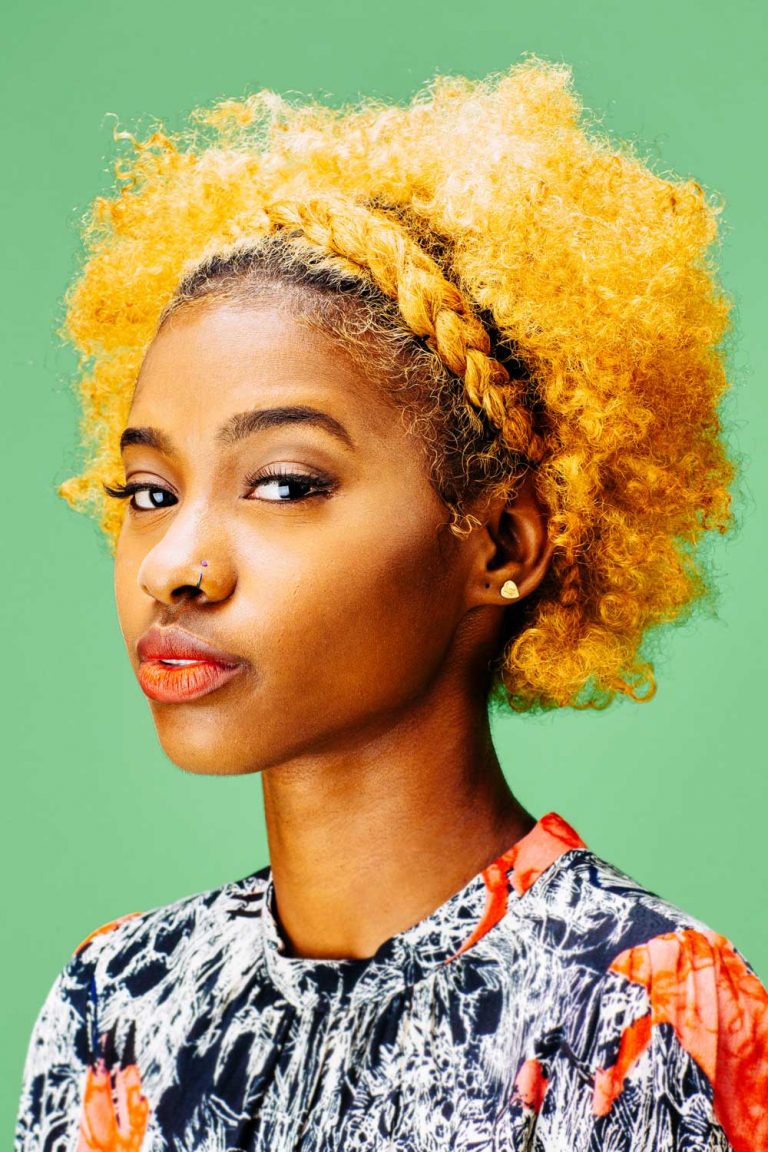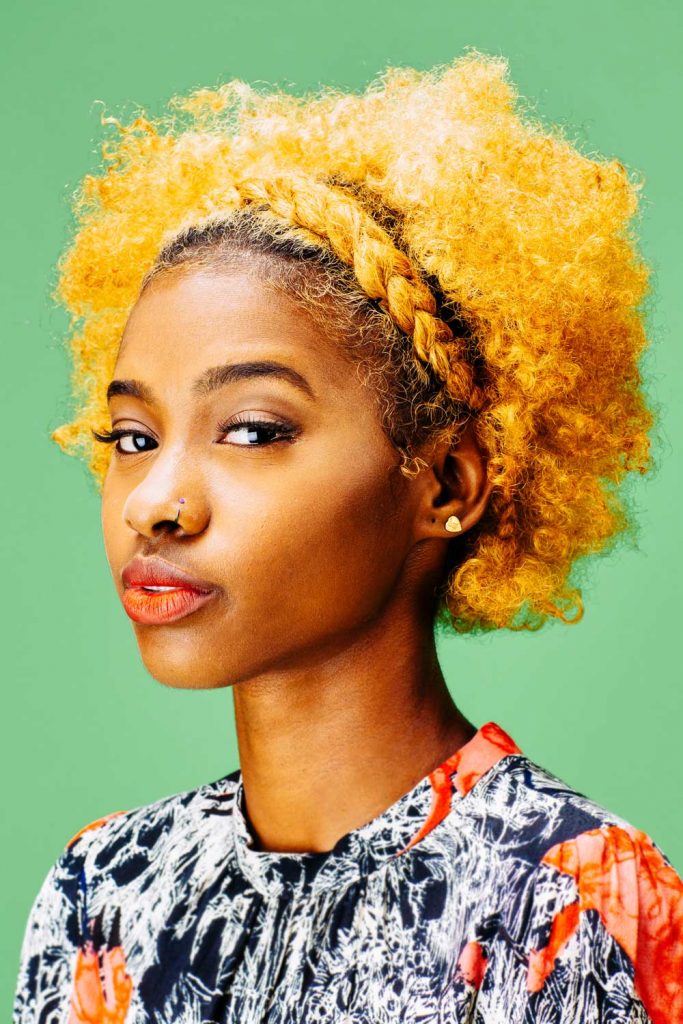 Credit photo: Shutterstock
Bet you did not know that the best hair color for very dark skin is radiant orange. One of the coolest things about it is that it is quite easy to get on dark hair, as when bleached, it turns orange. So, roughly speaking, you will need to ditch a neutralizing shampoo and you are all set.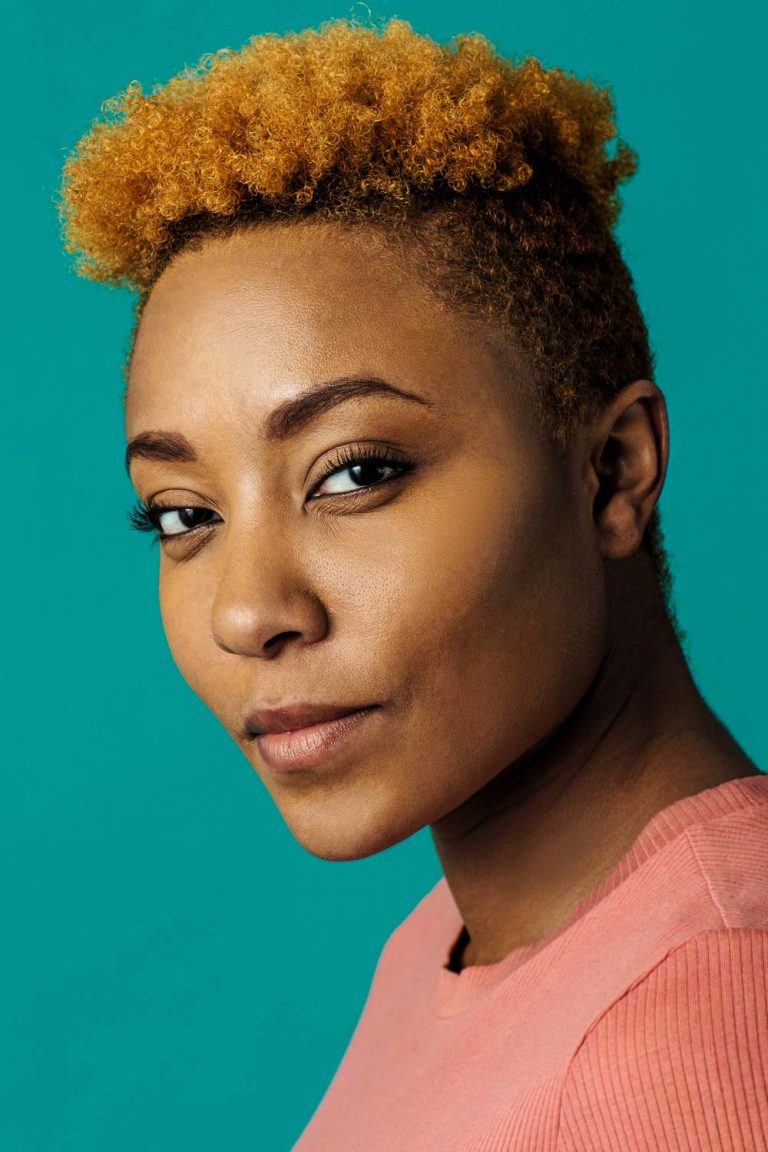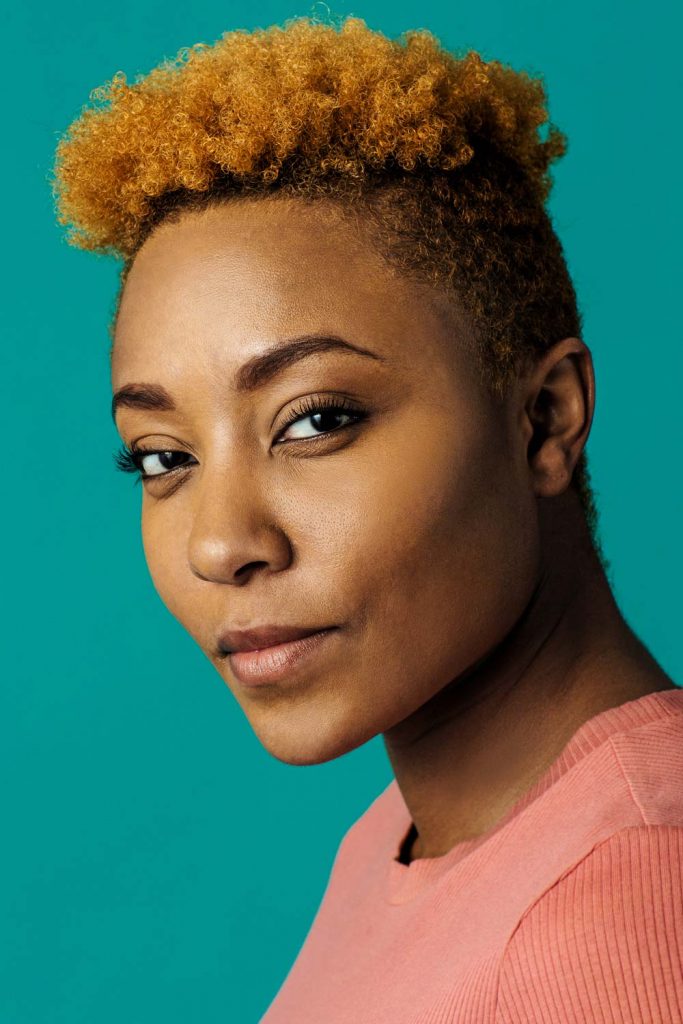 Credit photo: Shutterstock
How To Maintain A Bright Hair Color On Black Locks
Now that you know how to choose your perfect hair color for brown skin even without using the hair color chart, it also makes sense to learn how to maintain it so that it remains bright and saturated as much as possible.
Avoid washing your hair within 72 hours after coloring it.
It is important to give your hair time so that the dye could work its magic. To provide it with this opportunity, do not wash your mane for three days once you have colored it. This will also help you to prevent extra damage since the cuticles remain open during this time.
Stock up on hair color protectant products.
Take care to incorporate color protectant shampoo and conditioner into your hair care routine. Not only will they help the color to stay bright longer, but they will also deliver necessary nutrients and vitamins to your strands.
Do not shampoo the hair too often.
If you wash your hair too often, the color will fade much faster. Also, it can make your locks dry, dull, and brittle, as you strip them of natural oils. Thus, keep your hair washing to a minimum.
Steer clear of heat tools and a high temperature.
High temperature is damaging to any kind of hair but more so for color-treated locks. If you want to preserve the color, then put your styling tools aside and postpone hot showers until later. In case you need to use a blow dryer or a curling wand, do not neglect to apply heat protectants beforehand.
Take supplements to keep your hair healthy.
Because freshly colored hair is so fragile, you need to support its health not only from the outside but from the inside as well. As such, supplements like vitamins C and B are essential for a strong and healthy mane.
Look for natural ingredients.
As your hair is weakened by coloring, it requires very delicate treatment. So, when choosing hair care products, ensure the ingredients are natural. Additionally, you can try DIY hair care recipes, using eggs, natural oils, and yogurt.
Review your diet.
What you eat affects the condition of your hair majorly. If you want to have a healthy and strong mane, then your diet should be healthy too. Try to consume all essential nutrients, such as keratin, iron, and protein. You can find them in nuts, meat, fruit, veggies, and egg whites.
Protect your hair from UV.
Sun rays are harmful to hair, especially color-treated. But in addition to making it dry and weak, it also contributes to color fading. So, do not forget to apply a UV filter before leaving the house.
FAQ
How do I Know Which Hair Colour Suits Me?
To find your perfect hair color, consider such aspects as your skin tone, the color of your eyes, your lifestyle and personal preferences.
What Skin Tone is Indian?
Indians mainly have medium to dark skin with warm undertones, such as yellowish golden and olive.
Hopefully, you have made good use of our guide, and choosing your perfect hair color for brown skin is no longer a challenge for you. There is no need to stick to one shade though. Remember whenever you feel like elevating your hair color game, you can always come back for another dose of inspiration.
REFERENCES: