There's barely a better proof to support the saying "Old-school is cool" than a trending swoop ponytail that has rocked the hair fashion at the beginning of the season. Some also call it a Barbie ponytail, and both names suffice for one of the most elegant and sophisticated ponytail hairstyles the world has ever seen. Surely, the famous Margo Robbie's Barbie look will give you a good idea of what the style is all about, not to mention the foremother of the trend – Ariana Grande. However, we have compiled a list of the best ideas to liven up your look in 2023 if you care for the religion of sleek ponytails the way we do!
*We may earn money from affiliate links on this page. Please check out our disclosure policy for more details.
What is a Swoop Ponytail?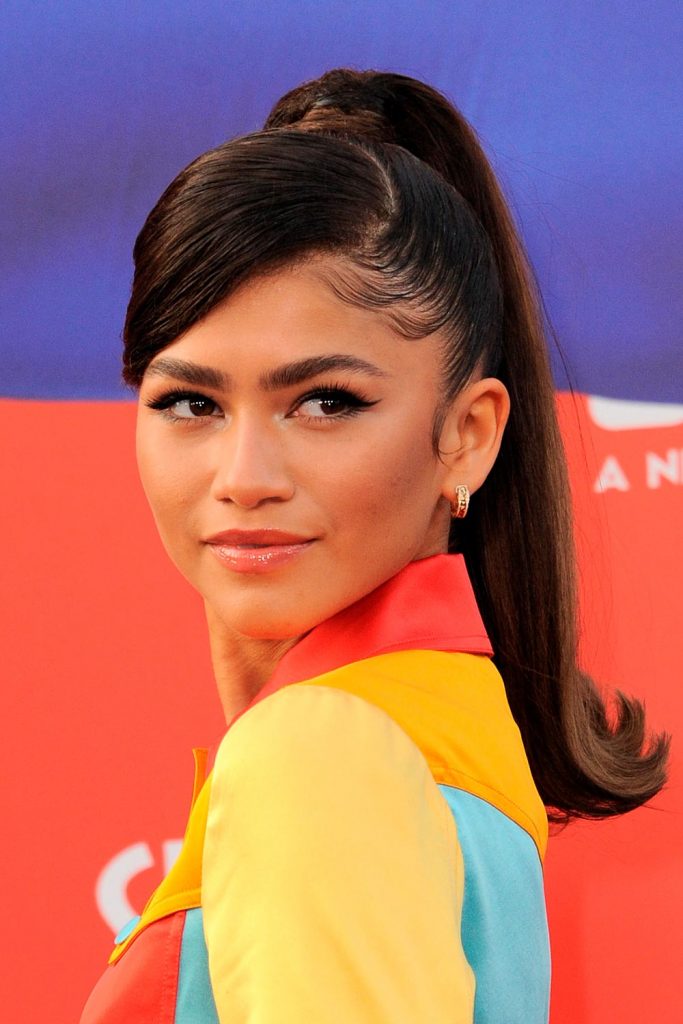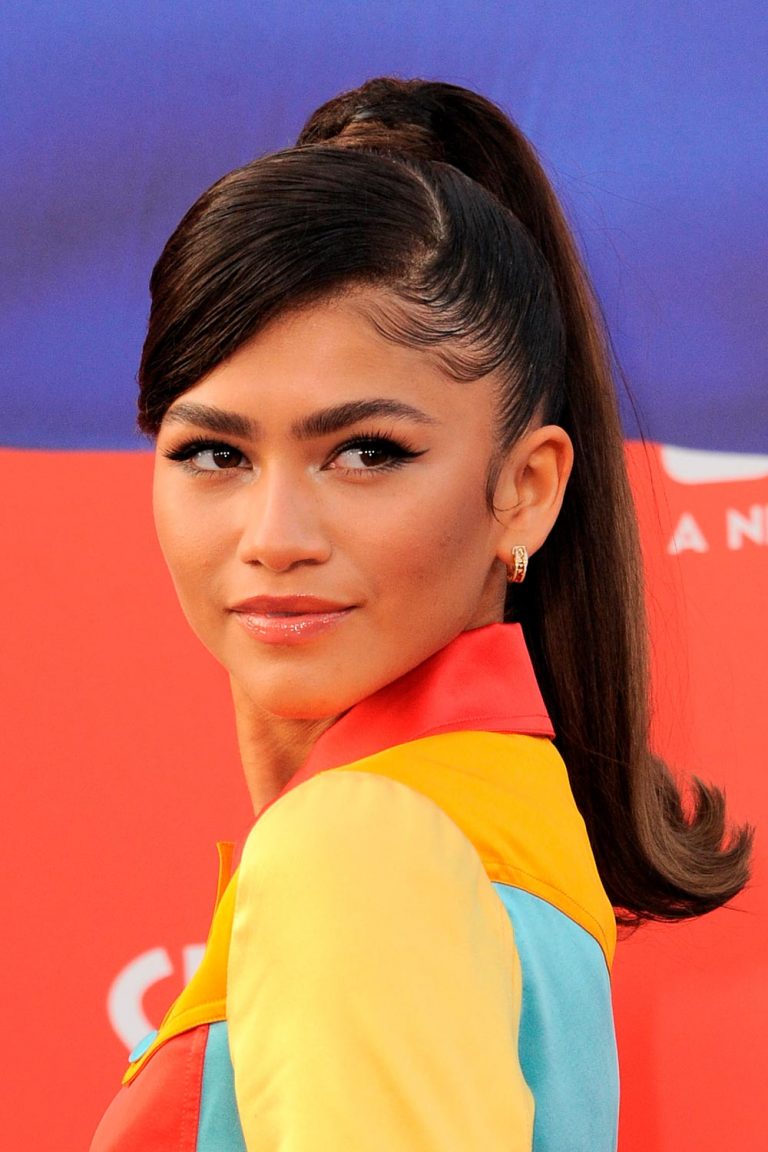 Credit photo: shutterstock/Tinseltown
Undoubtedly, you have already gathered that a swoop pony is a sleek ponytail that present-day celebs are head over heels about. Yet, we will provide a detailed definition of the style just to be on the safe side. A Barbie pony is traditionally a high ponytail with swoop. The look was all the rage during the 2000s, and it's made its way into modern fashion with ease. You can pair the style with side fringes, edges, braids, and whatnot. Such an increased versatility makes it suitable for all tastes, hair lengths, textures, and occasions. Besides, it is effortless to pull off. All you need is to:
Comb your locks through well.

Portion the front part of your hair into a U-shaped section.

Style your hair up in a high pony, and use some hairspray to hold it in place throughout the day.

Comb the U-shaped front section to the side, and secure it behind your ear.

Additionally, take a strand from your pony and wrap it around the base for a neater look. Secure the strand with a bobby pin to finish the look.
Swoop Ponytails: Tips and Tricks by the Expert
Our article features tips from a hair expert, Anastasiya Zolotaya, on achieving the perfect hairstyle. With years of experience and insider knowledge, she shares her best secrets and techniques for simple styling tricks. Follow Anastasiya's advice and take your hair game to the next level. So, what exactly Anastasiya says:
A high glam ponytail is one of my favorite hairstyles, it is very trendy now. It is a classic hairstyle that can add elegance and sophistication to any look. Here are some of my pro tips to help you achieve the perfect Swoop Ponytail:
Start with clean, dry hair. This will help your ponytail to stay in place and look sleek.

Use a good-quality brush to smooth out any bumps or flyaways in your hair.

Create a high ponytail by gathering your hair at the crown of your head. Use an elastic band to secure it in place.

To add volume and texture, use special volume powder and tease the ponytail so it will last all day long.

Use a small section of hair to wrap around the elastic band and secure it with bobby pins for a polished look.

Finish off with a spritz of hairspray to hold your high ponytail in place all day or night.

Extra Pro Tip: you can add some shine spray for a more glam look!
Blonde Genie Ponytail with a Casual Swoop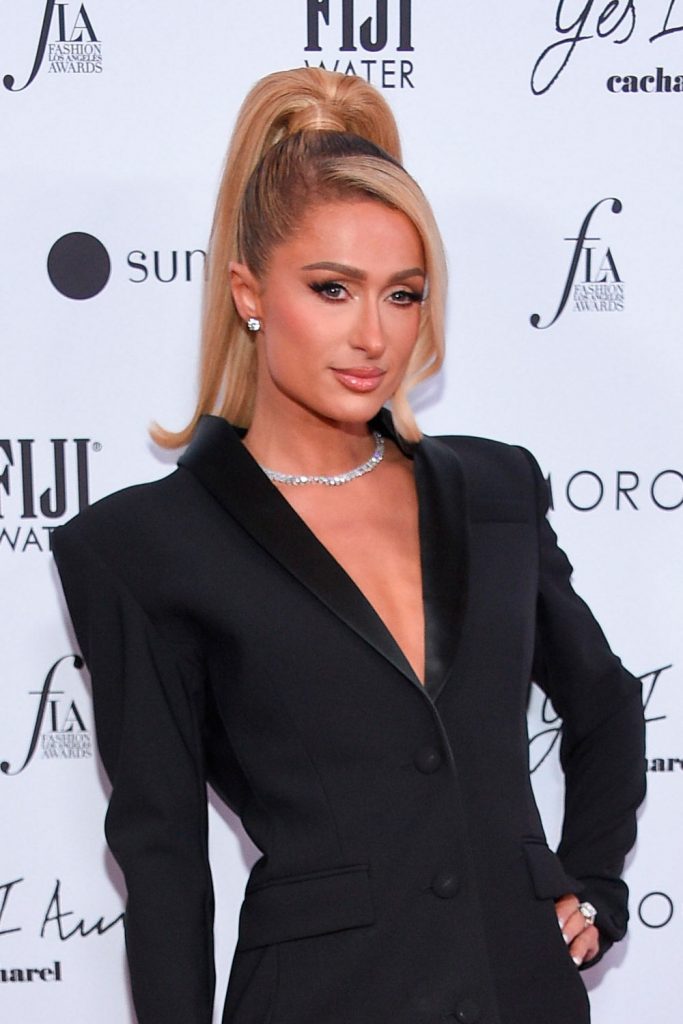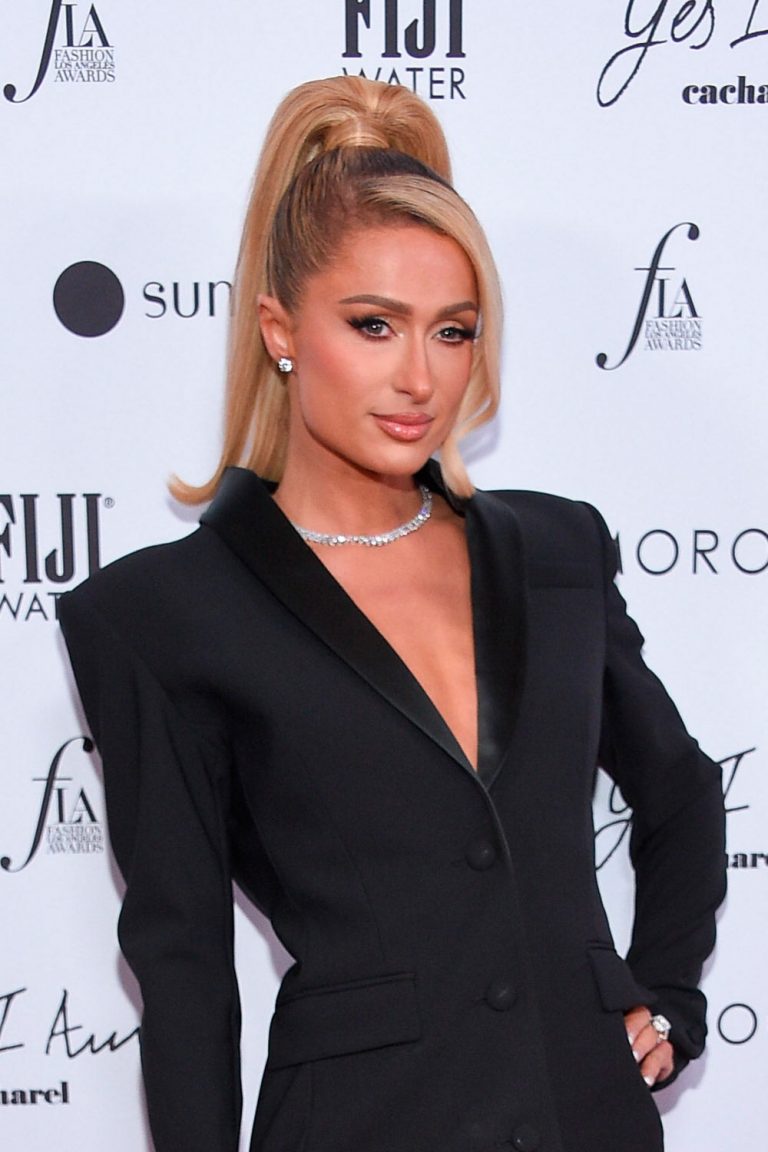 Credit photo: shutterstock/DFree
It is hard to imagine Paris Hilton not sporting a Barbie ponytail with swoop in its full glory, isn't it? The fashion icon chooses to take things a little further and opts for a genie ponytail for a change. Besides, her swoop is a bit more casual than most since Paris decides to let it frame her face instead of securing it behind her ear.
High Ponytail with Swoop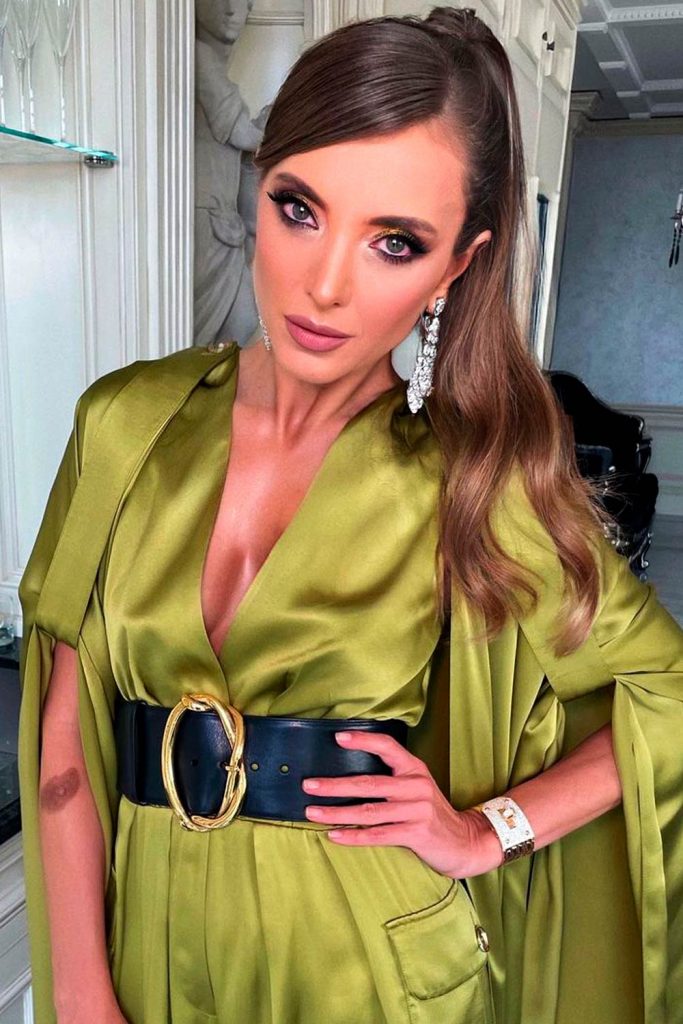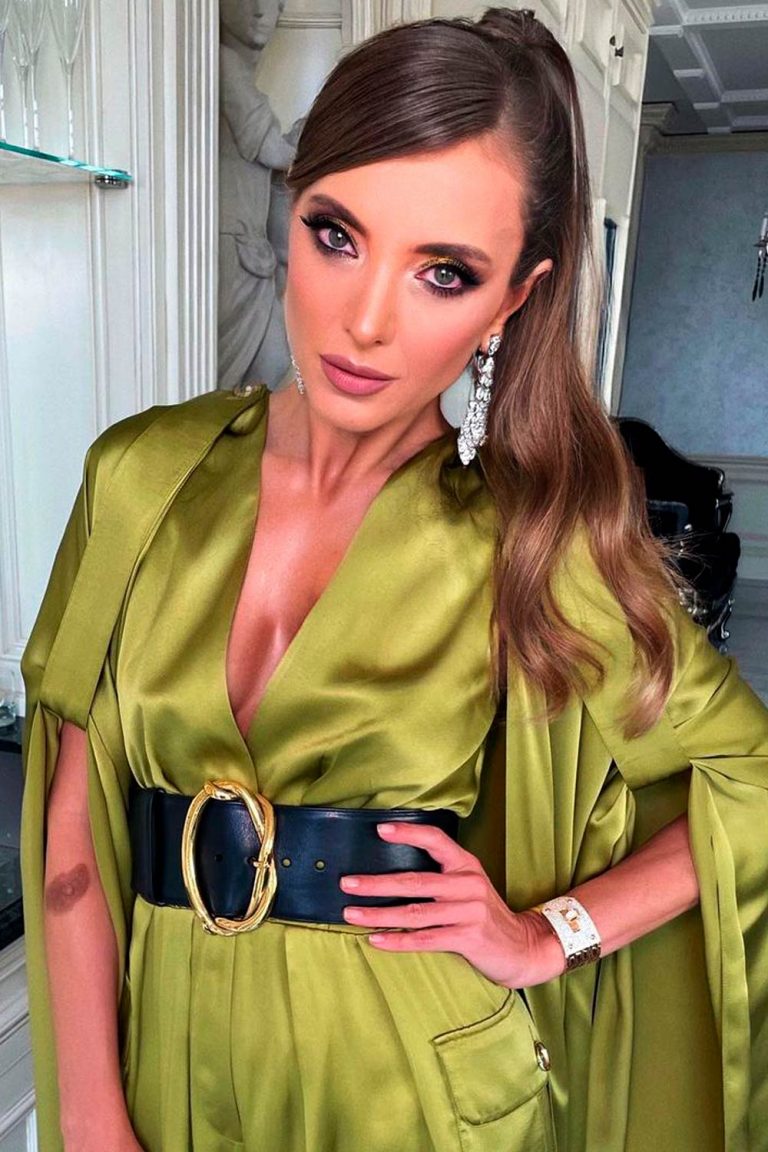 Credit photo: instagram.com/hair_by_zolotaya
It is true, a high ponytail looks breathtaking when paired with long hair. As you tug your swoop elegantly behind the ear, there is room for slight experimentation. You can spike the look up with light waves added to the pony. Such a simple yet elegant hairdo will complement the most exquisite of looks. There is little doubt about it.
Short Swoop Ponytail Style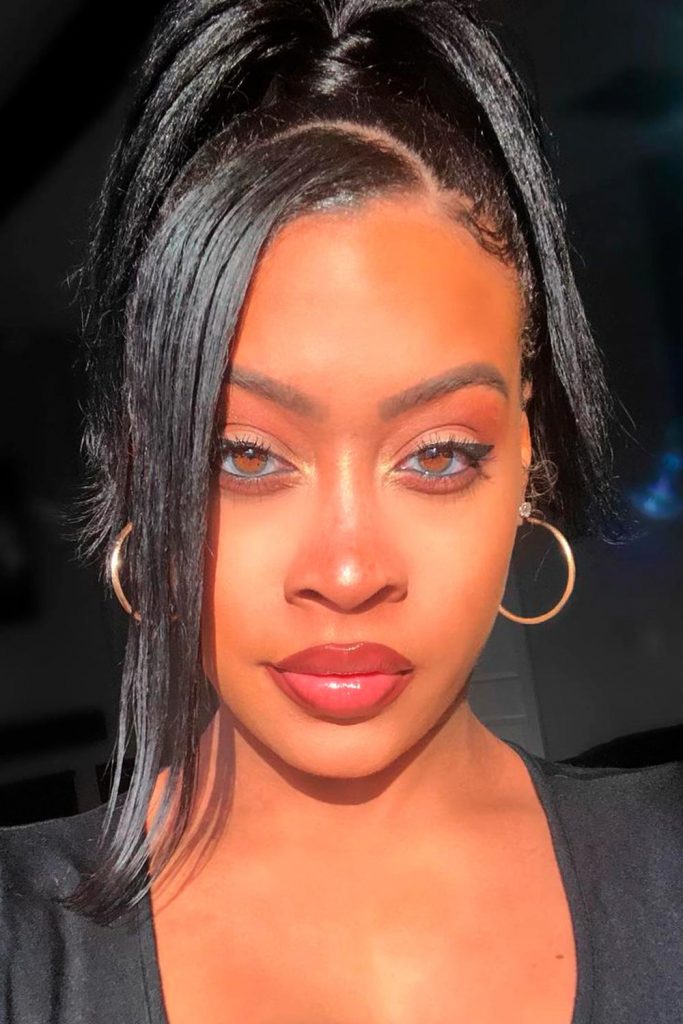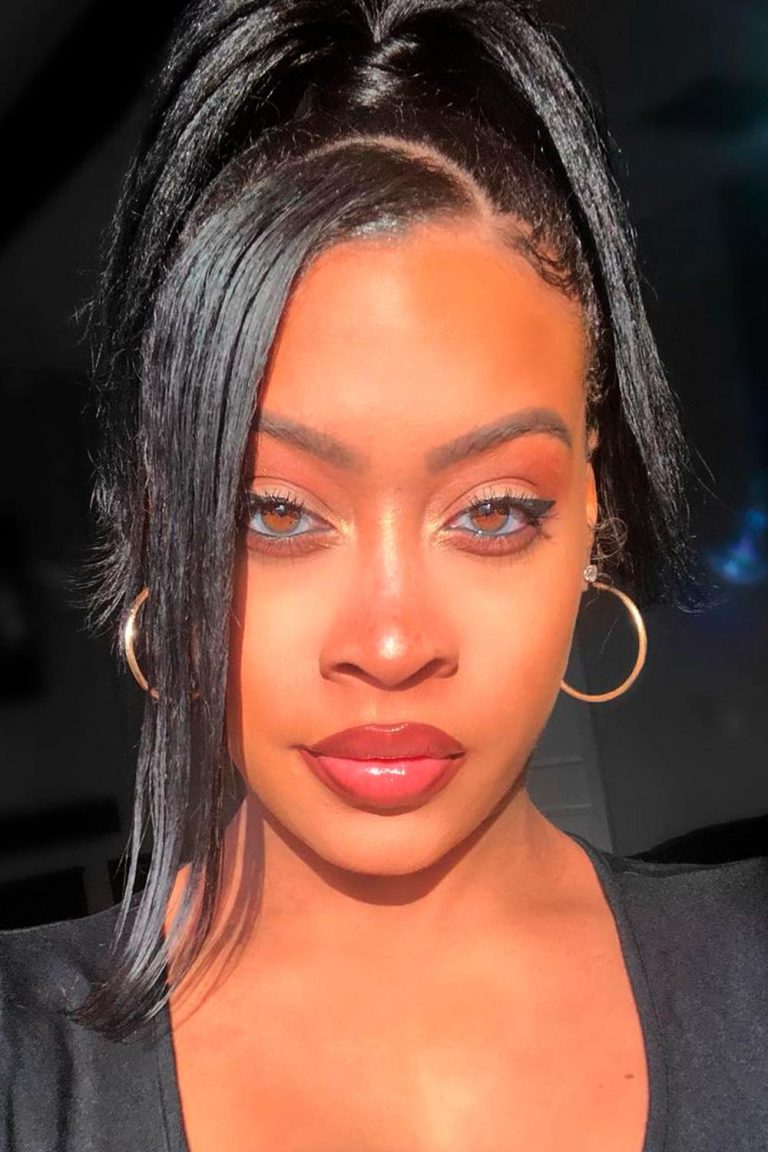 Credit photo: instagram.com/love_brittanyneal
A long sleek ponytail with swoop isn't the only option to consider. There are many opportunities available for those with shorter manes. As you gather your pony up and style that swoop, don't forget about the magic power of the edges hair. You can introduce some individual flair into the look with elegant edges added to one side.
Barbie Ponytail with Face-Framing Bangs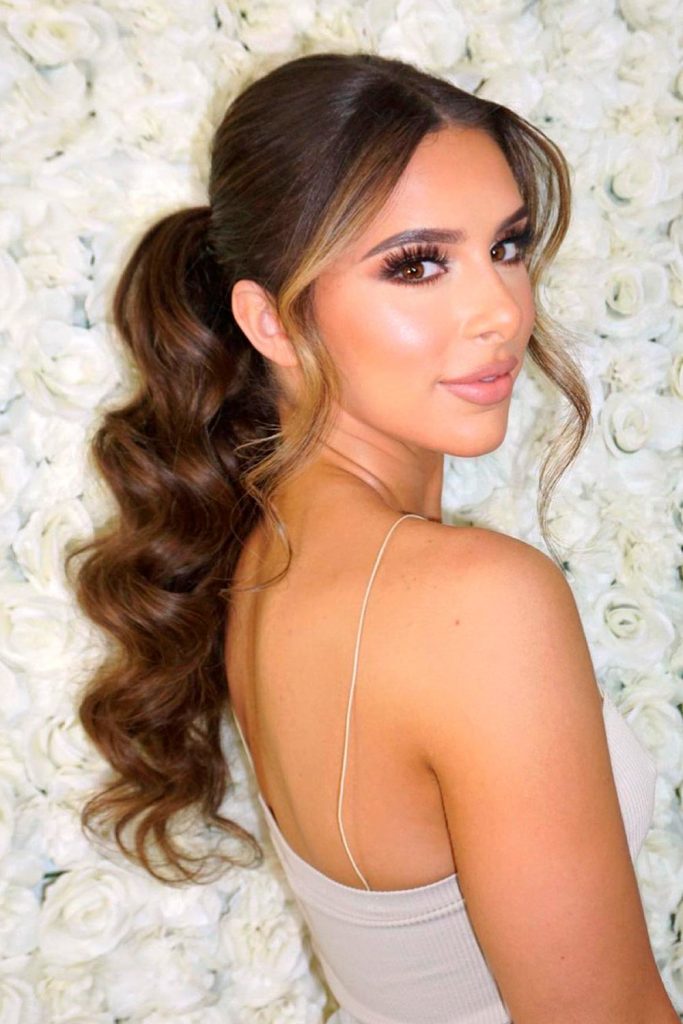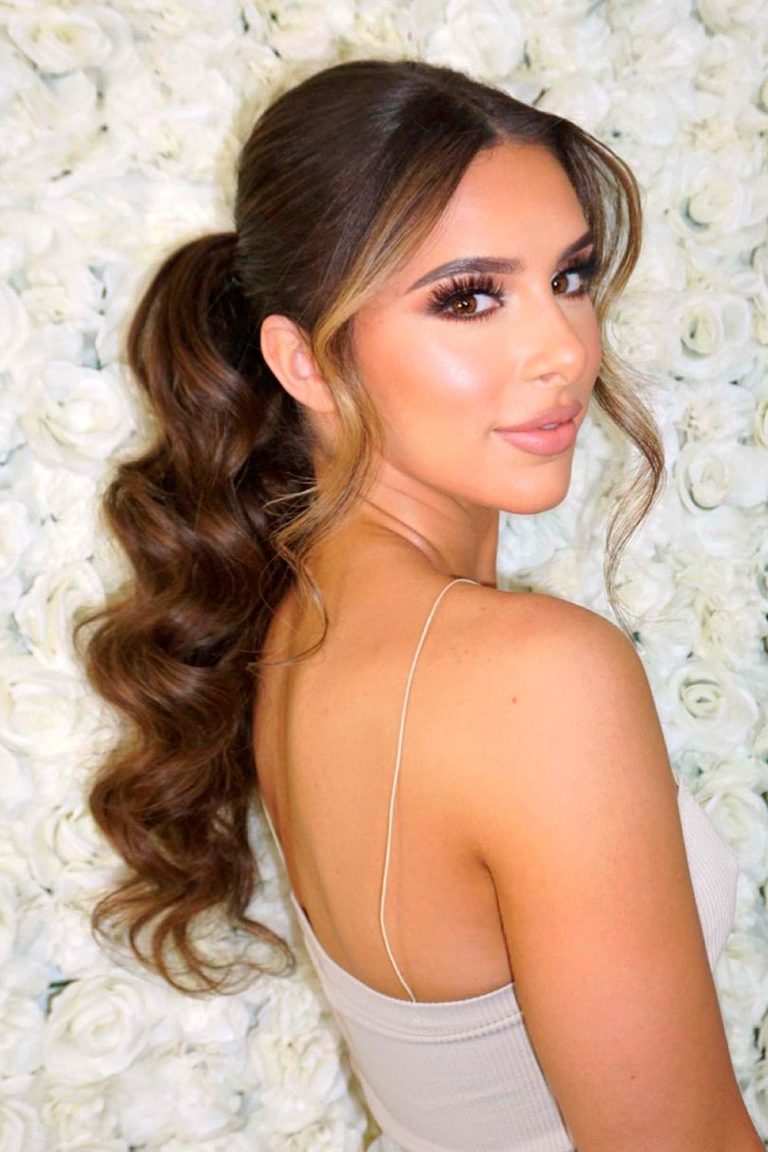 Credit photo: instagram.com/samirasjewelry
Ponytail with bangs is the second-next requested pony on the list. A single glance at this charming 'do, and you will realize why. Spice your look up with gentle wavy bangs framing your face, and let the elegant waves fall down your back. The combo is perfect for a romantic date out as well as some semi-formal event.
High Swoop Ponytail Styled with Rhinestones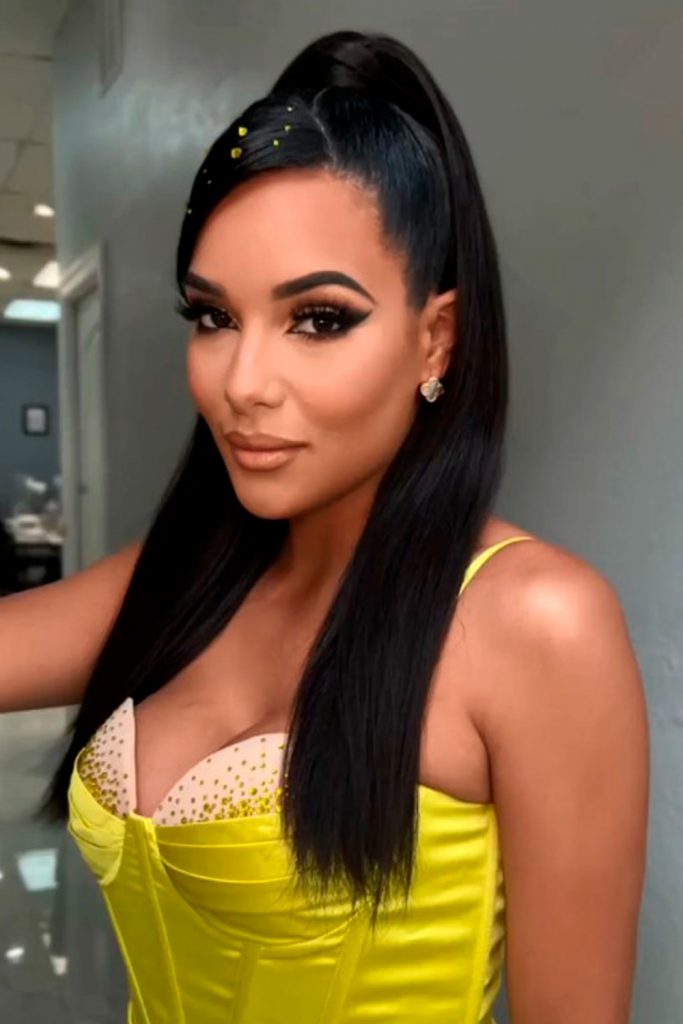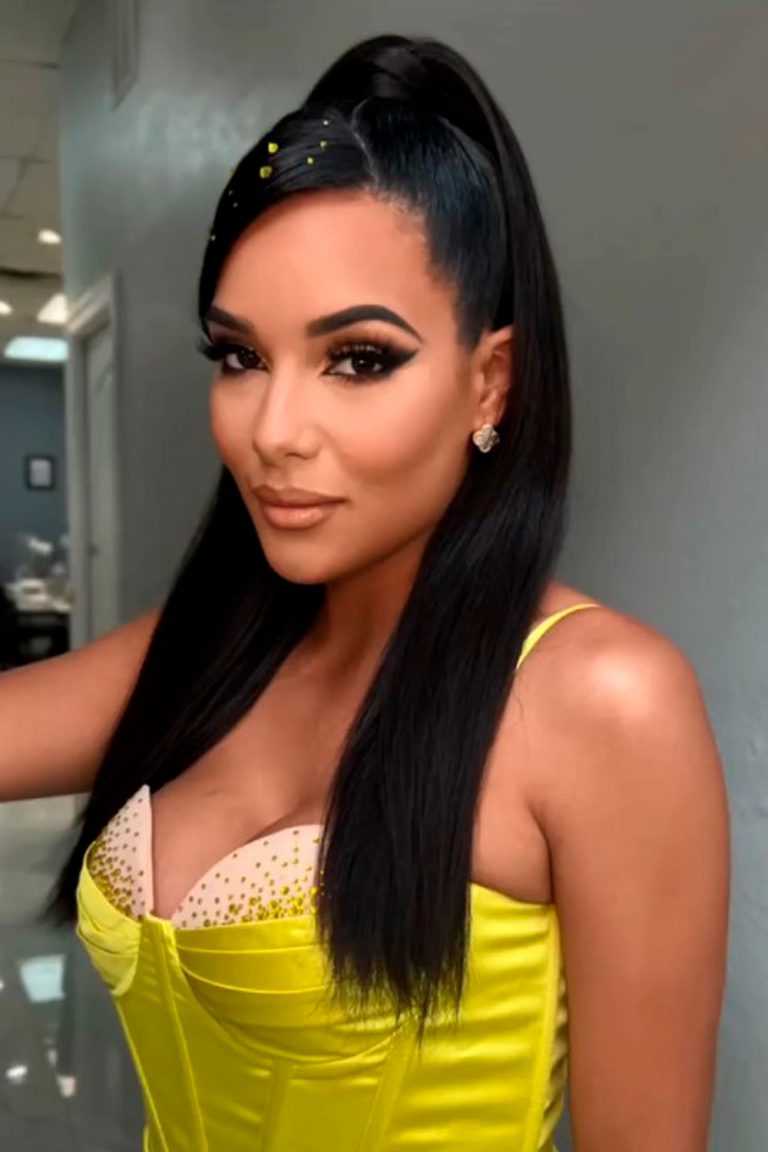 Credit photo: instagram.com/samirasjewelry
A braided ponytail is often referred to as one of the best ways to enhance the classy 'do. However, with a swoop pony, there are a few more ways to decorate your hair aside from embellishing it with braids. Colorful rhinestones are precisely the missing piece of any outstanding look!
Wavy Long Hair Swoop Pony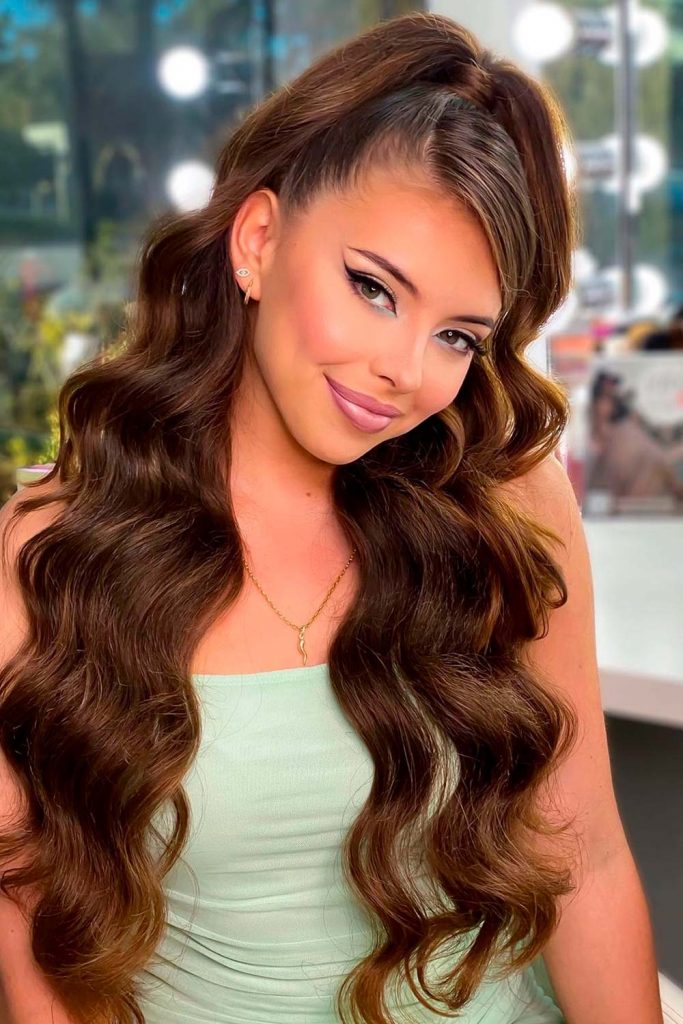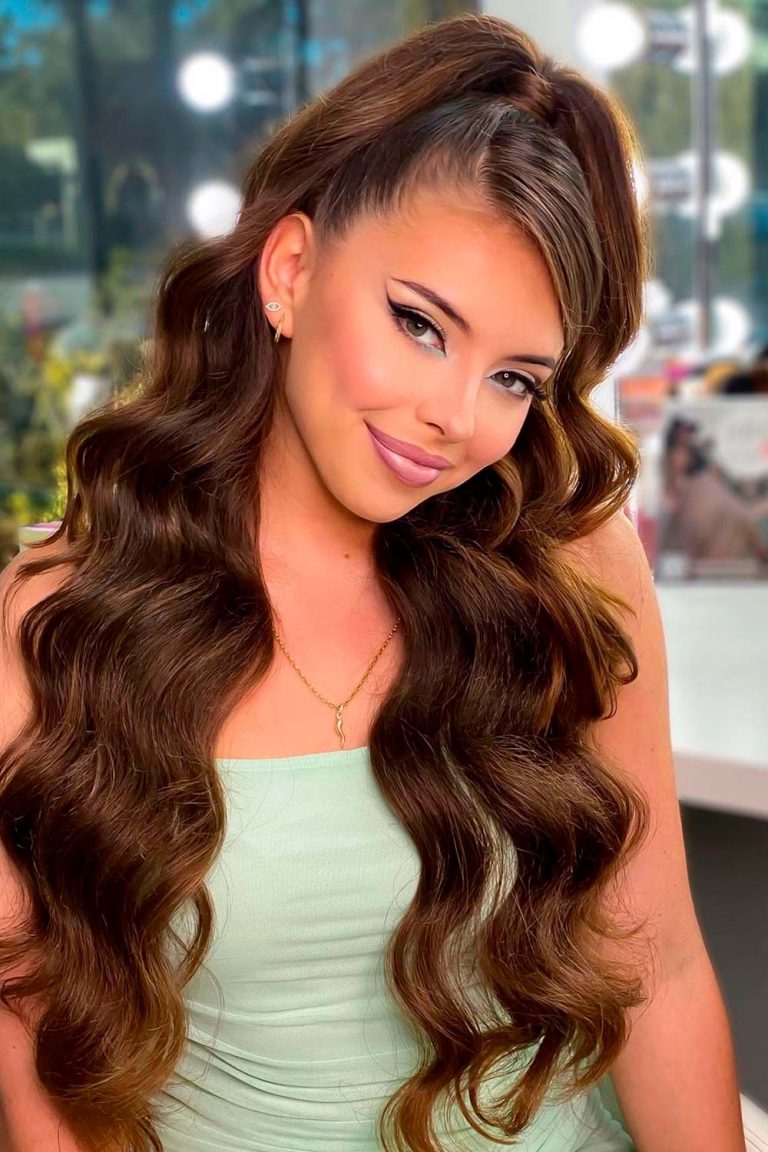 Credit photo: instagram.com/samirasjewelry
When you think about it, there is nothing out of the ordinary about a swoop bang ponytail, apart from its unparallel relation to Barbie fashion. Yet, there's a reason why they say that beauty comes in simplicity. A classy pony adorned with luscious waves will turn heads no matter where you go. This is the sort of attention you get not because of the épatage but because of the sophisticated vibe you spread.
Messy Swoop Bang Ponytail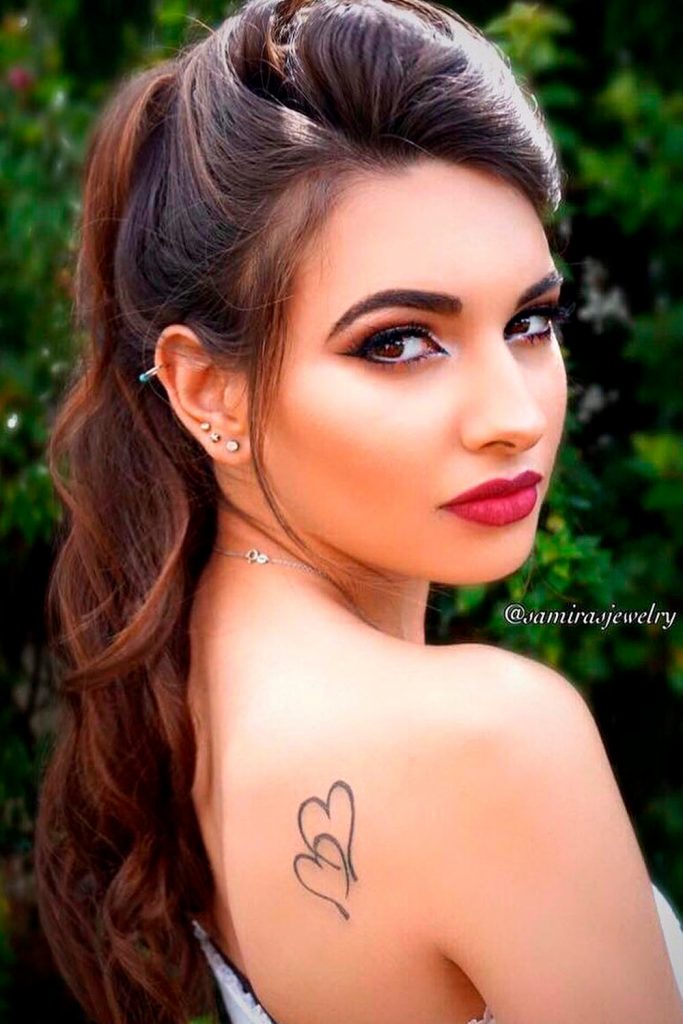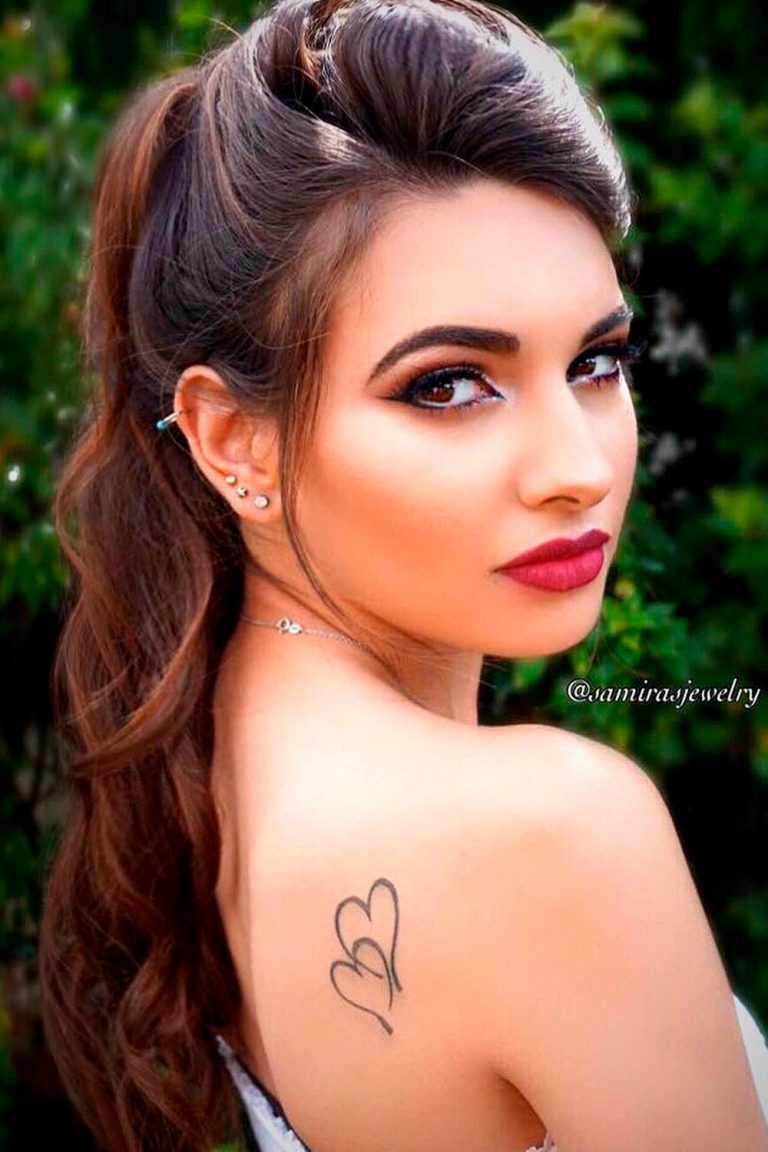 Credit photo: instagram.com/samirasjewelry
A sleek ponytail swoop low bun isn't for everyone, which is totally okay. If you are interested in a more casual uptake on the swoop ponytail, a messy pony with low pompadour and framing bangs is a great way to spice up your brunch look.
Frontal Ponytail with Swoop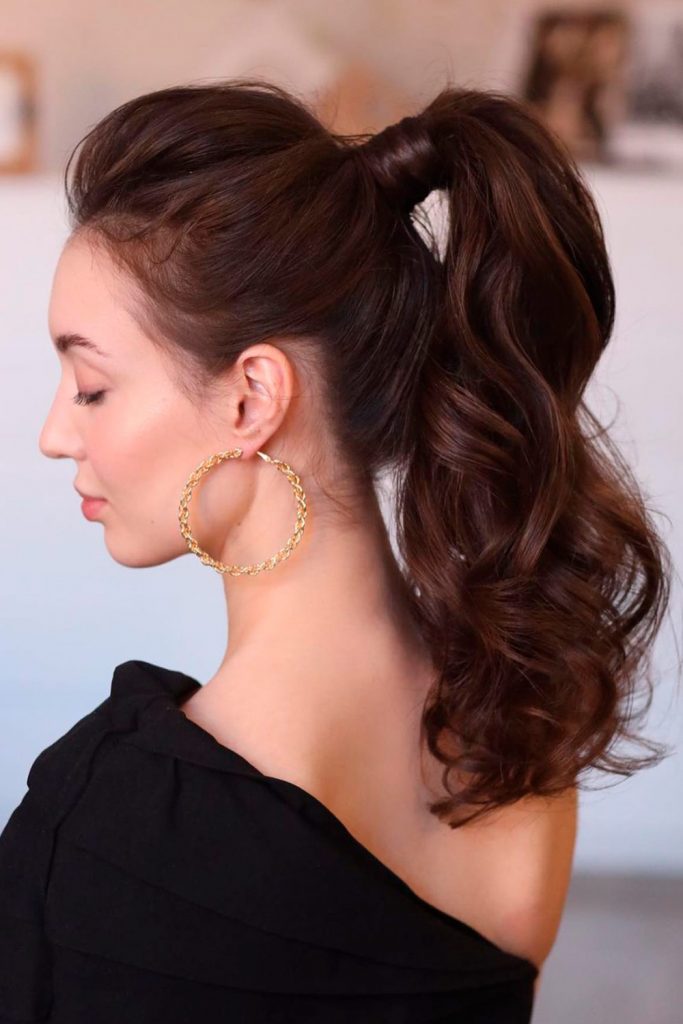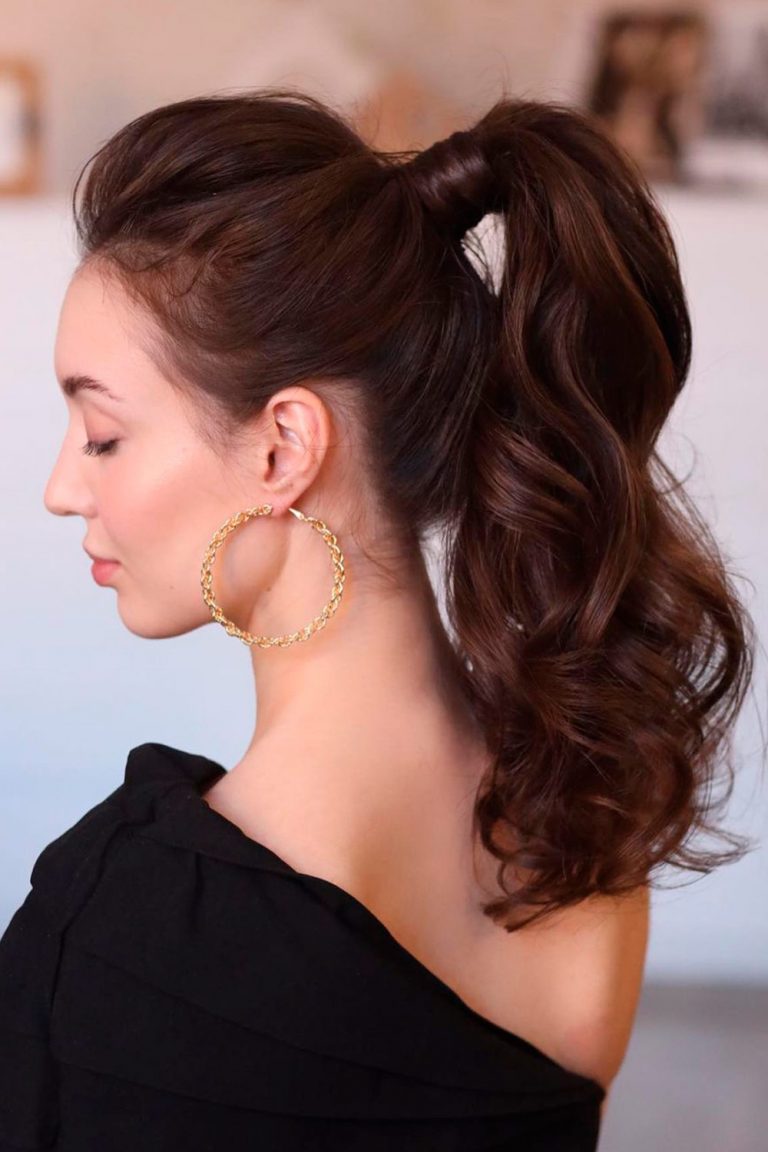 Credit photo: instagram.com/hair_vera
A frontal ponytail with swoop is one of the modern replicas of the retro look. It would be the course to aim at if you want to take a step away from tradition. The lightness and elegance of the hairdo will convince the pickiest of you in no time.
Layered Hair with Sleek Barbie Ponytail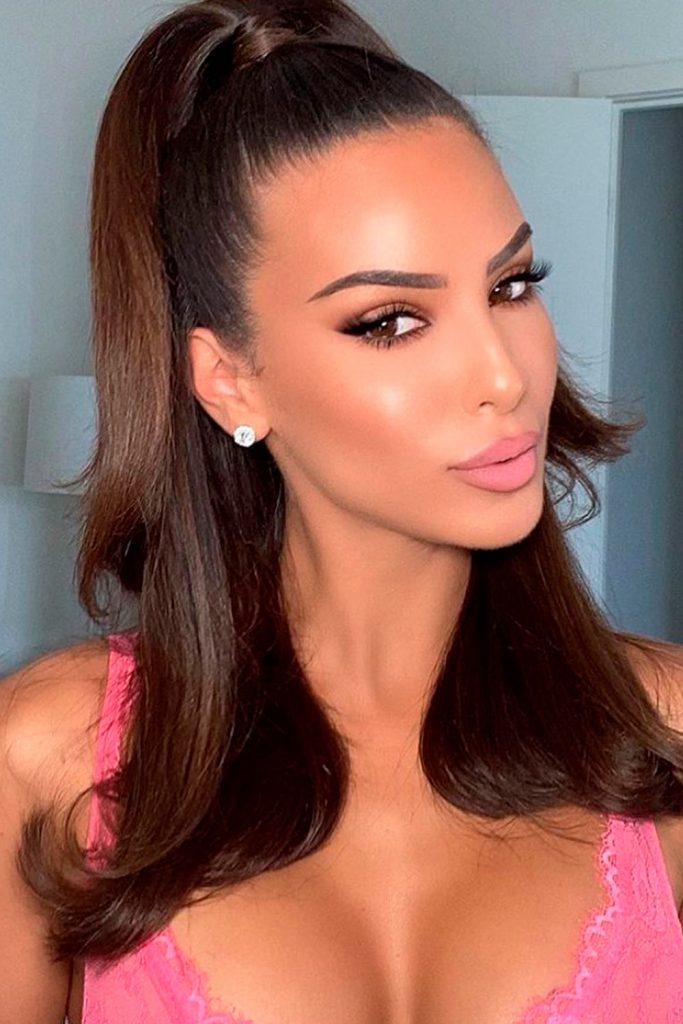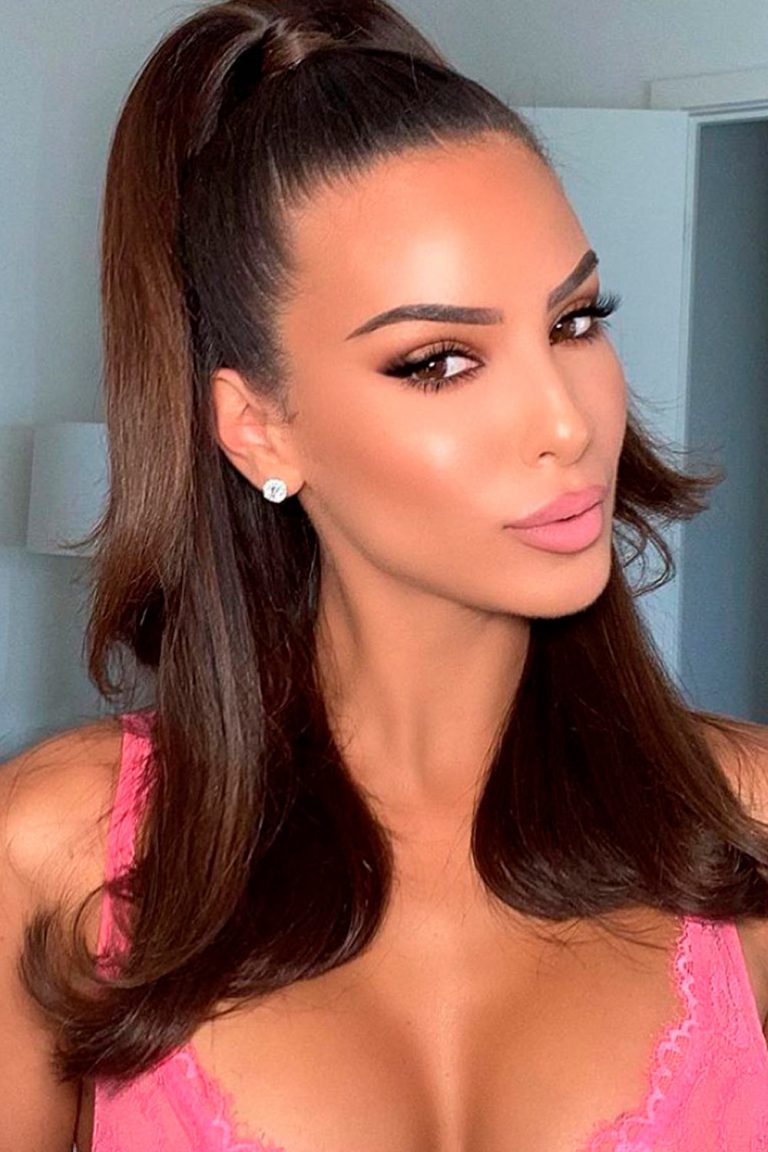 Credit photo: instagram.com/kykhair
Did you know that a slick back ponytail with swoop can be pulled off without the swoop? While that is possible, it will be a perfect example of a Barbie half-pony. Yet, let's not talk semantics and simply admire the sleek outcome. Surely, skilled hair layering deserves all the excellent rep it gets, wouldn't you agree?
Deep Side Part Swoop Ponytail with Weave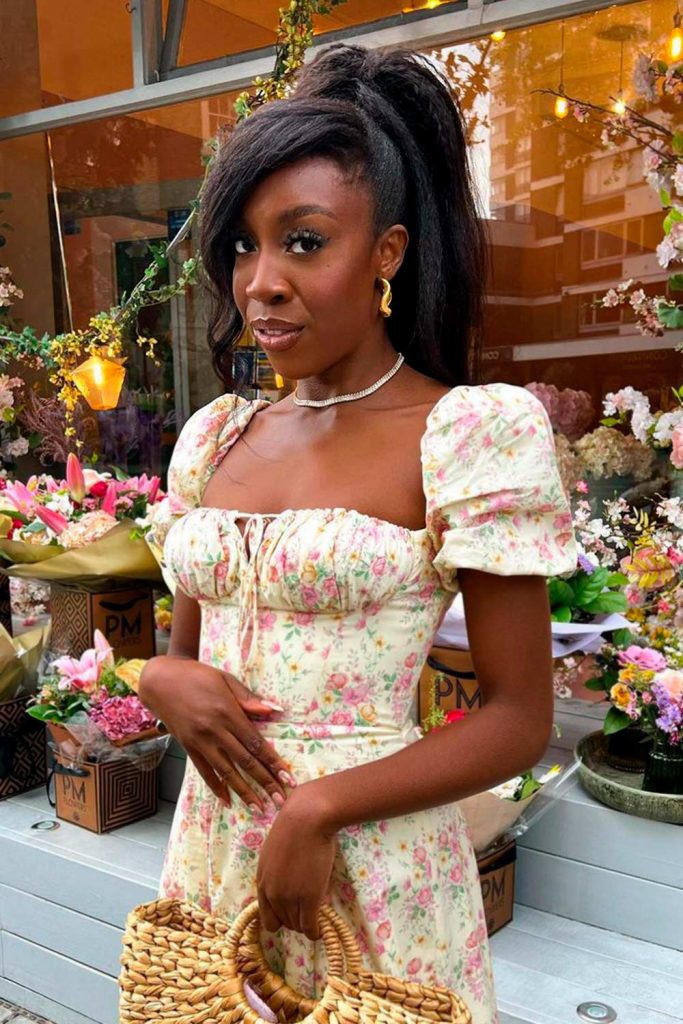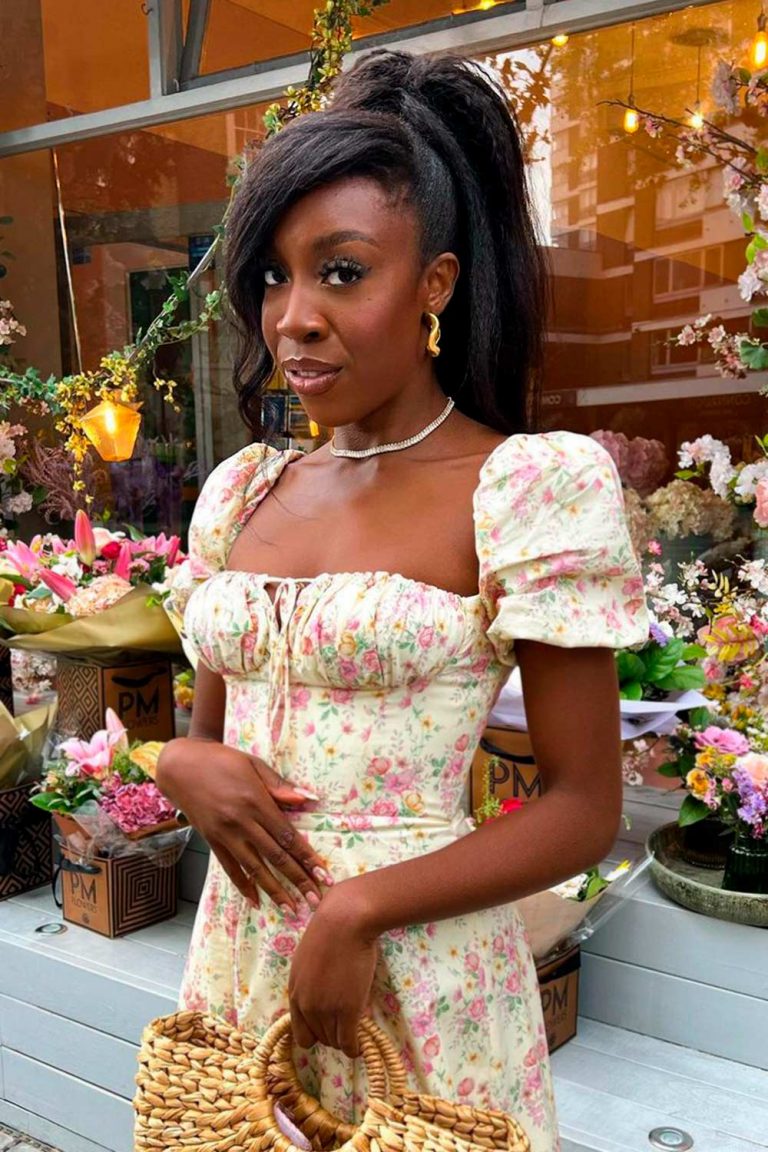 Credit photo: instagram.com/sincerelyoghosa
The beauty of a side swoop ponytail lies in its immense versatility. You can take things as far as you are pleased, and a deep side part sleek swoop ponytail with weave proves the point perfectly. Not to mention that it looks fantastic on voluminous natural hair texture.
Barbie swoop pony is back in business, and it's best you save all the trendiest ideas to your collection. There is an option for every occasion and style, not to mention hair texture. So, which Barbie are you today – classy, daring, or casual?
REFERENCES:
Was this article helpful?