Caramelized Chocolaty Bliss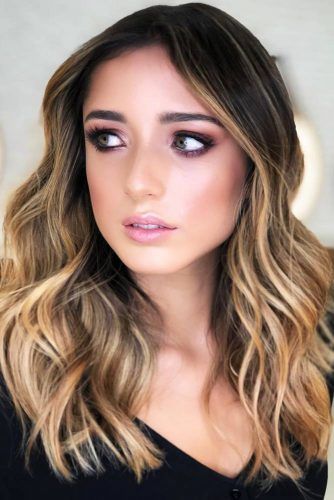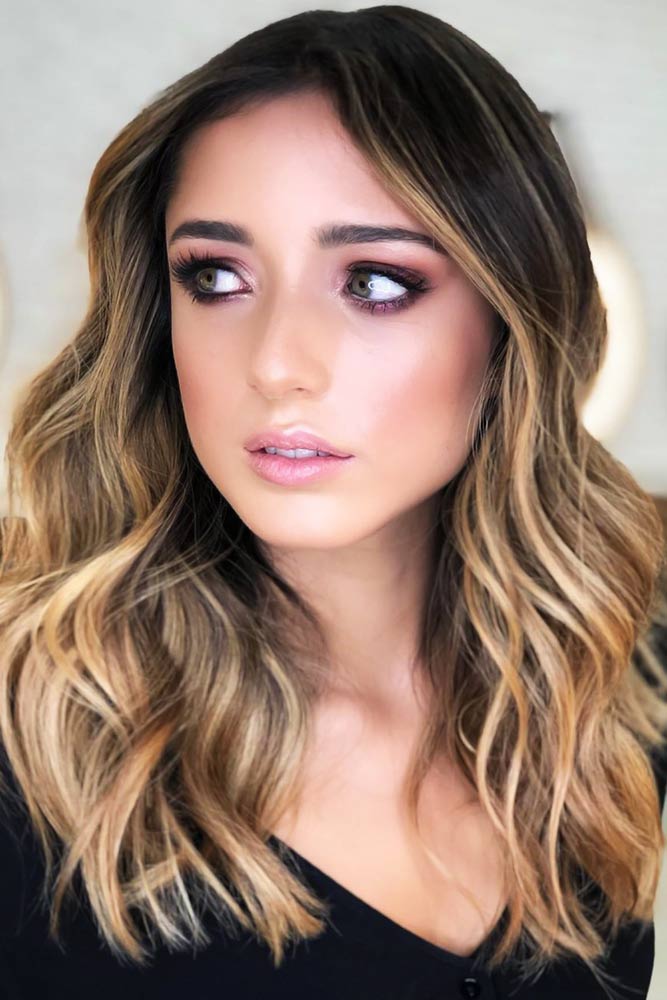 Not only haircuts can work on your face shape; colors also have the beautifying power. The secret of making it work for you lies in the right color placement. If you want to frame your face, you can highlight only the front sections of your hair. Or, you can go for hidden highlights placed underneath the top layer of hair. By the way, this caramelized chocolate bliss is a stunning example of perfect color strategy.
Source: romeufelipe via Instagram
Toasted Sandalwood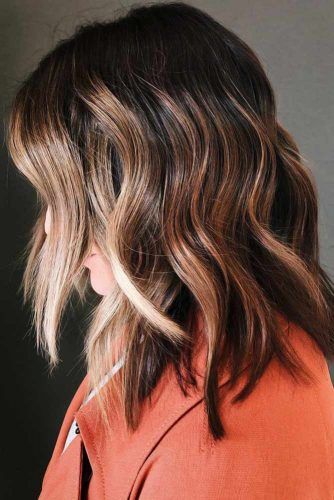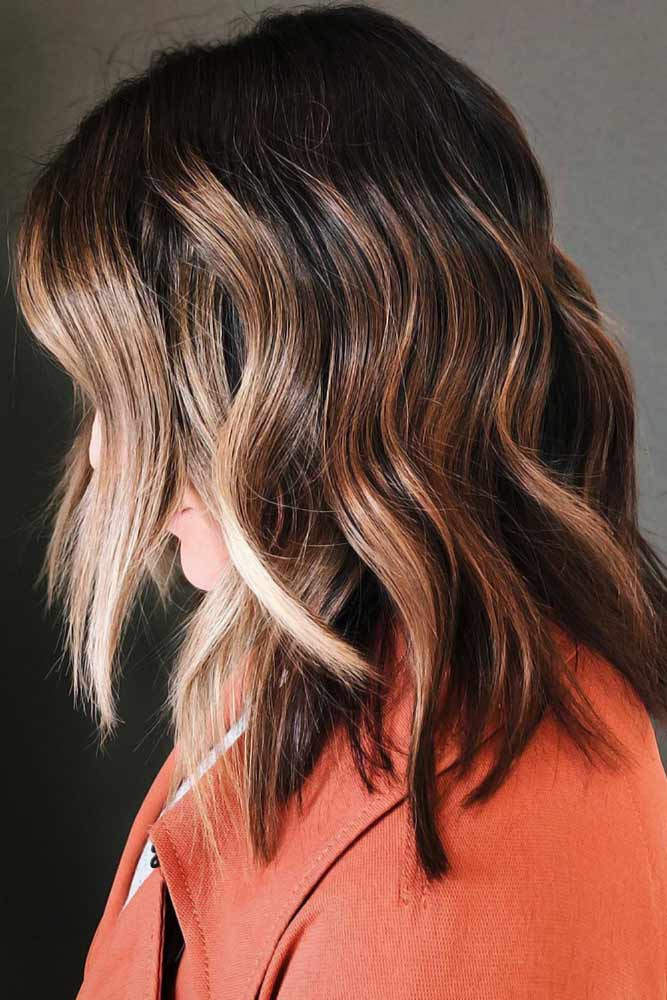 The color of sandalwood is pretty light and warm, which may not be the best match for black manes. All in all, naturalness, harmony, and balance are three essential characteristics that most ladies expect to achieve after getting their black hair highlighted. Therefore, you can try a toasted, a bit darkened version of the warm sandalwood shade, thus changing the temperature of your look.
Source: chrisweberhair via Instagram
Toasted Toffee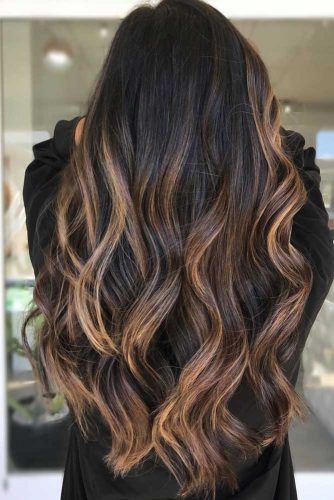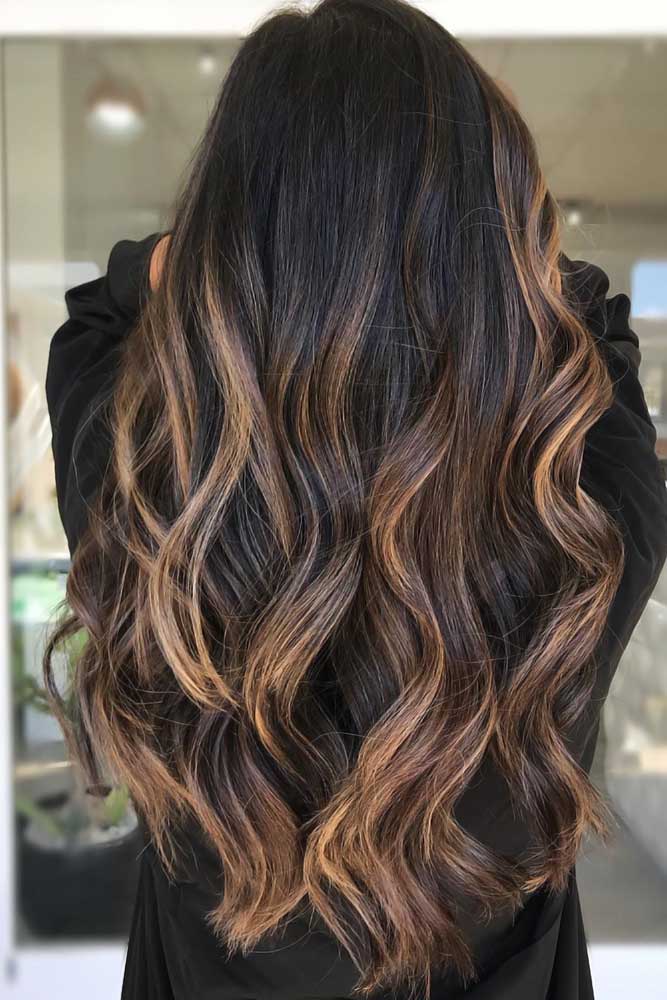 Hair color that gently escapes from the top of your head, giving every single wave of your hair tons of definition and movement: too good to be true, huh? The color transition in this pic is done so smoothly that it looks like appetitive molasses dropping down on fresh crispy cookies. This is how perfect color jobs look like.
Source: suetyrrellstylist via Instagram