Jet Black Hair With Highlights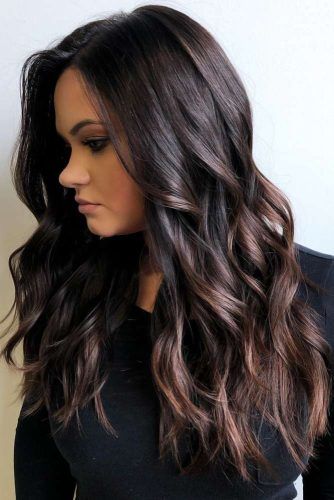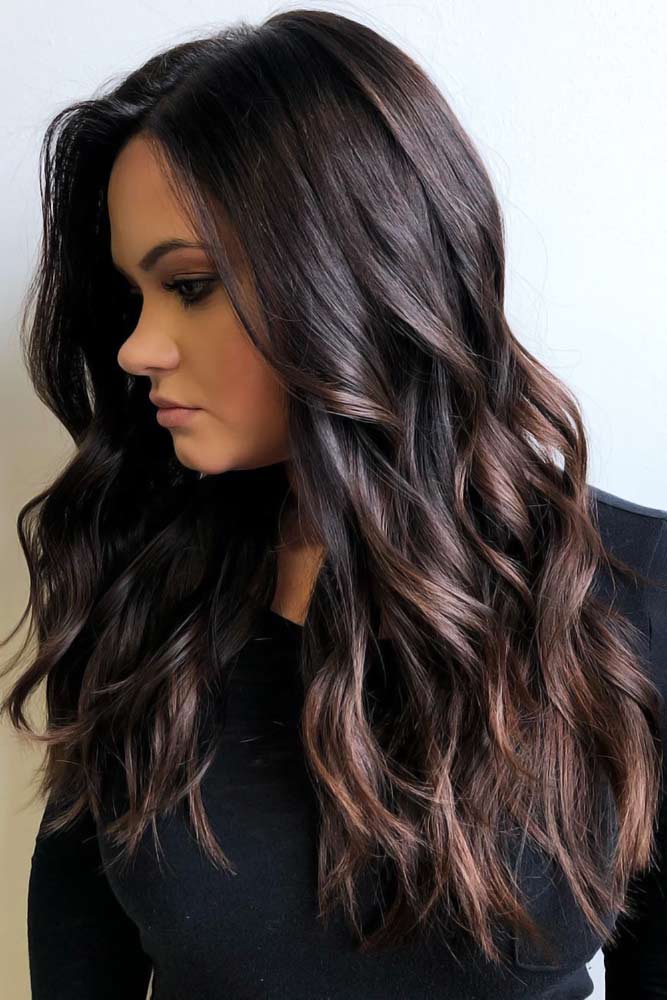 Jet black hair, be it natural or achieved in a salon, is pretty drastic and thus striking. And while some women love how this deep and breathtaking shade stands out in the crowd, others would like it to appear more harmonic. As it turns out, a hit of brunette shade will add the needed warmth and slight dimension, making your hair color soft, yet deep.
Source: maxgourgues via Instagram
Cold Toned Brown Highlights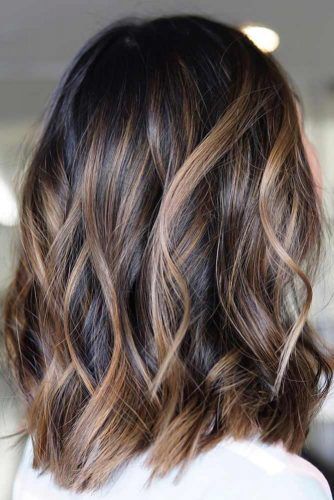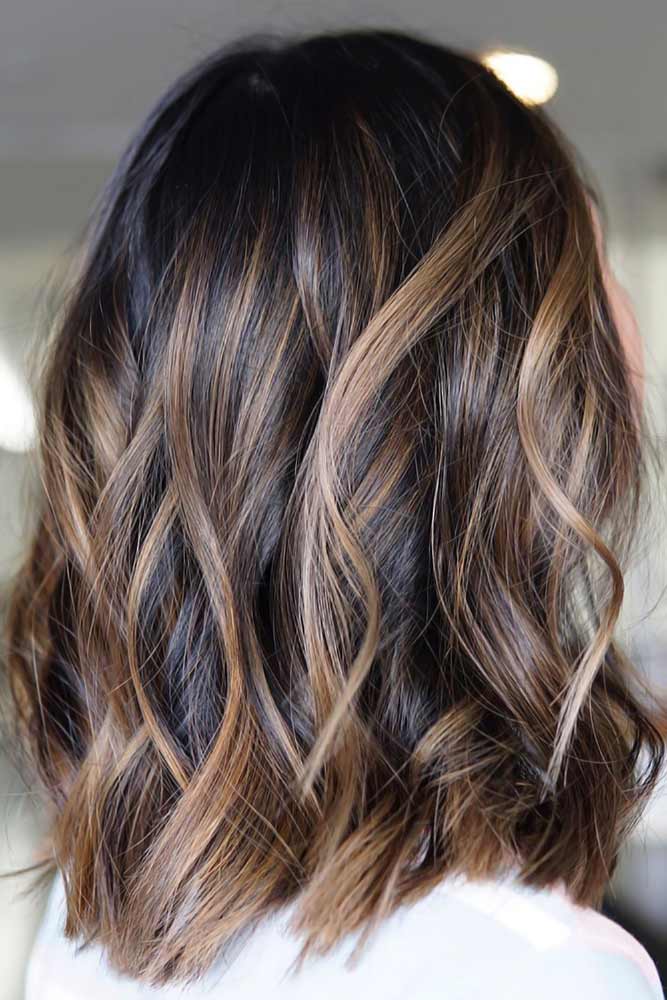 Warm brown highlights can bring the temperature of your black hair to a more-balanced mode. And if you want to not only accentuate your amazing primary but also intensify the whole look, cool brown highlights are just what the doctor ordered. Here, the lights aren't very bright or light, but the contrast between the deep base and cold highlights creates a stunning contrastive finish.
Source: frances_hairartist via Instagram
Warm Golden Highlights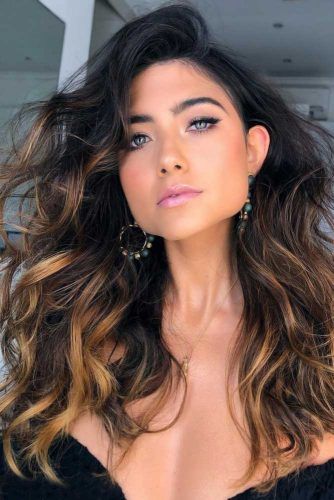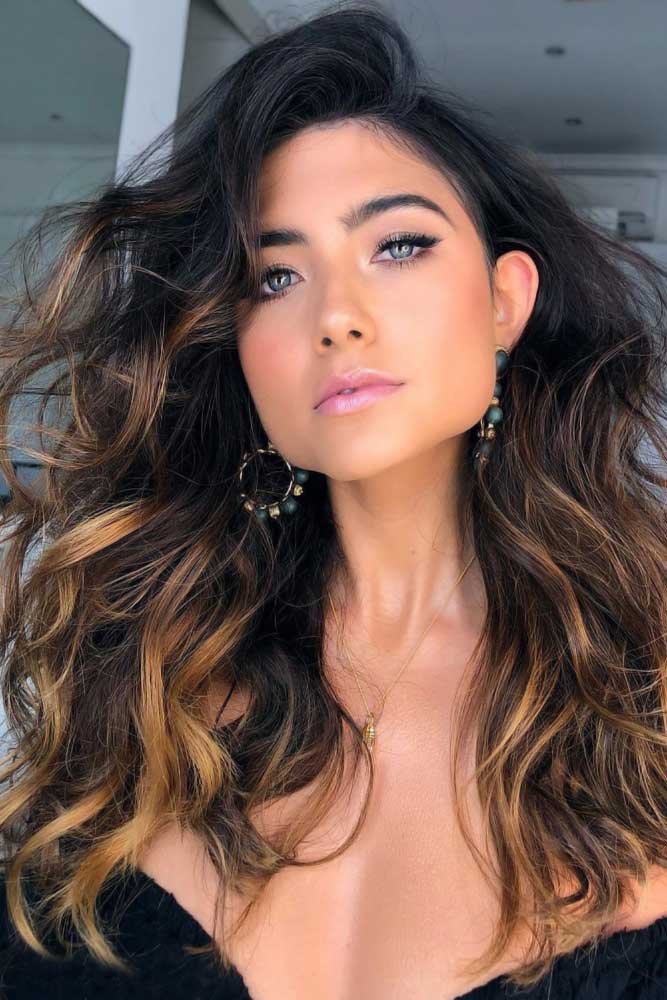 Black and gold is a combination that people will be passing through generations. In fact, it's a synonym of refinery and luxury at the same time. And here's one of the endless experiments you can try with these two fantastic shades: slight gold highlights hitting black mid-shafts. Due to the well-blended transition, colors melt with one another smoothly, therefore forming a flawless duo.
Source: natalieannehair via Instagram