Face Framing Platinum Blonde Highights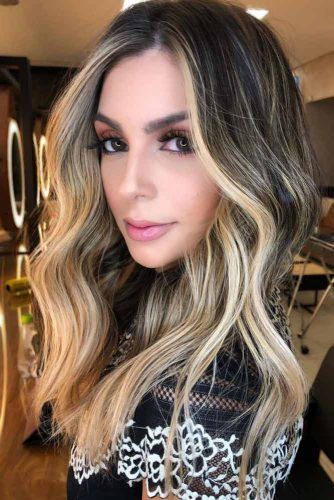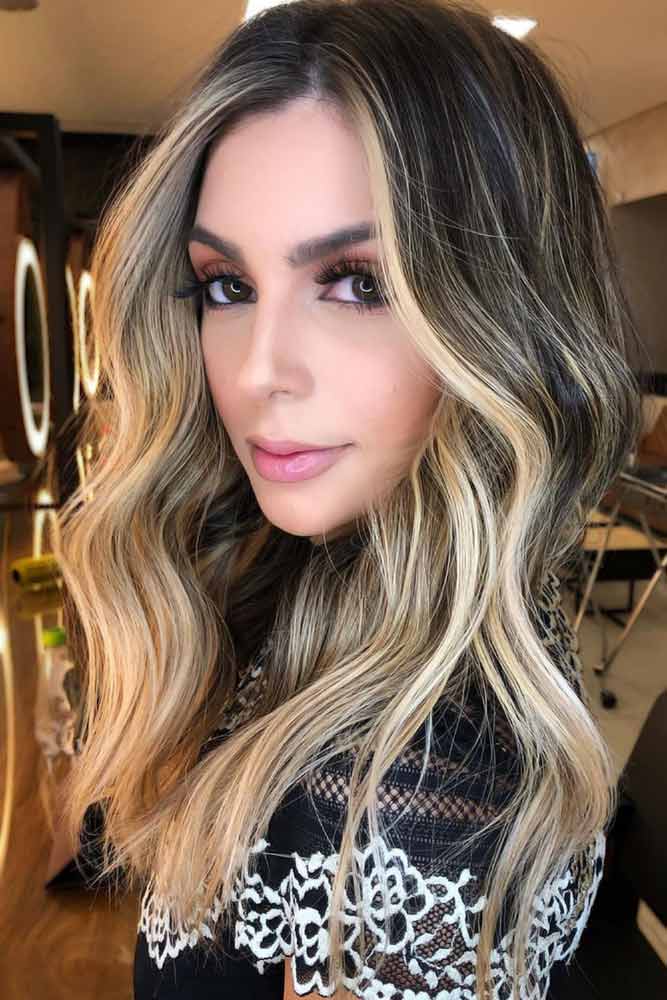 If you want to see a new, different person in the mirror, it's time to open your heart for contrastive black hair with highlights. What makes this idea so special is the application, as well as the intensiveness of the added color. There's no need to tell you how much of a visual impact you can achieve once you mix pure blonde with black. As for the application, the color is placed mostly to the front, thus giving an illusion of a slimmer face. Such a color play literally changes the appearance of this model, making her look even more beautiful.
Source: romeufelipe via Instagram
Chestnut Brown Highlights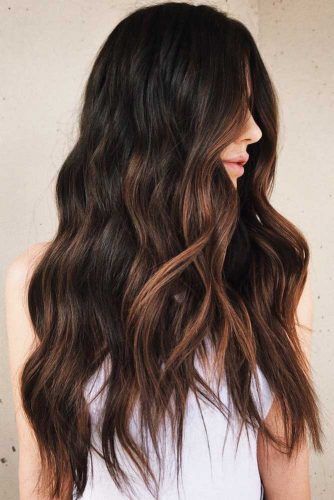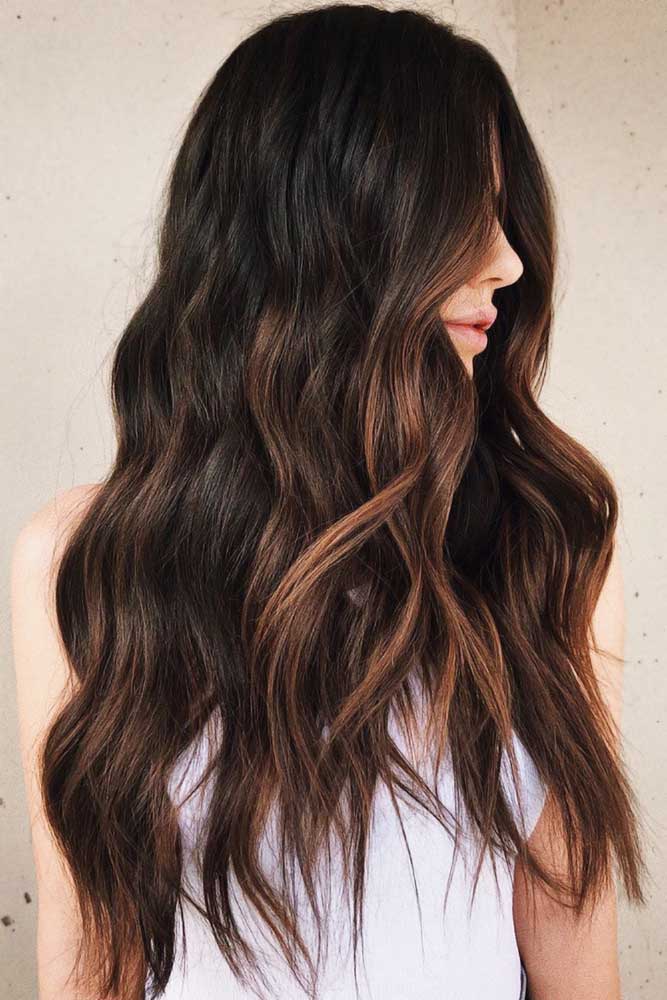 When you want to add some more dynamics to your one-toned black hair, brown highlights will be a perfect choice. Naturally dark tones usually have a couple of brunette hues, so making them more visible by going for highlights is a good way to enliven your color. And if you'd like to go a bit warmer, pick chestnut brown and you won't be disappointed.
Source: chrisweberhair via Instagram
There are no limits to your imagination when you are about to get highlights. Now that you've seen today's black hair with highlights ideas, you know what techniques and color combinations will come out ravishingly for sure, so there's no way your new color will end up being a failure!
Main photo by Hairby_chrissy