Copper Brownish Lights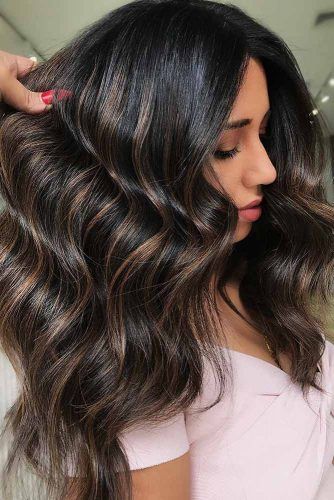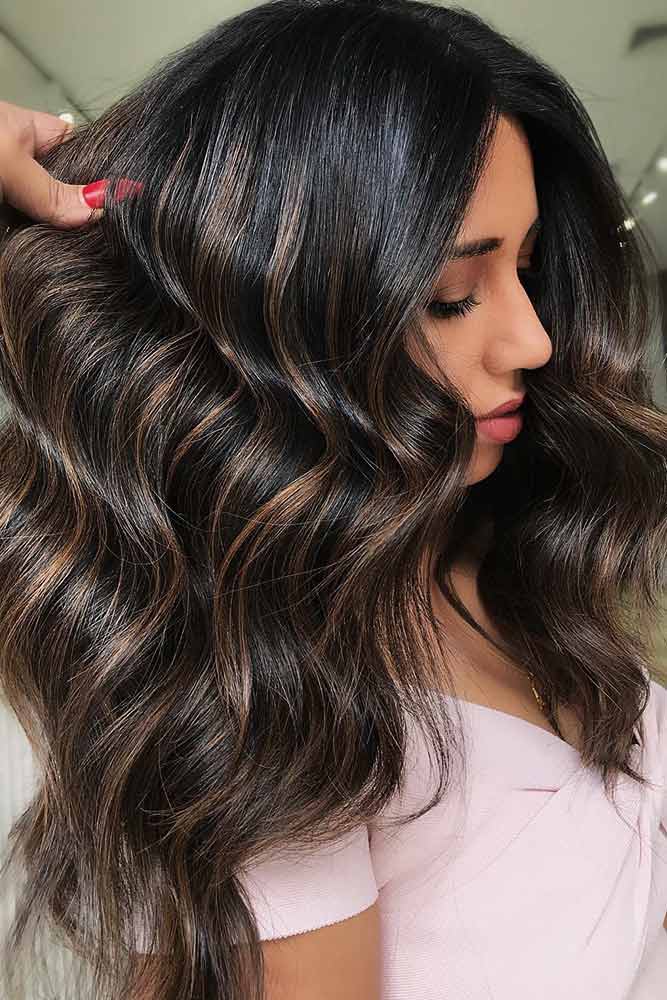 And this is how subtle highlights for dark hair look like. The space between colored strands is so even and the color is so balanced that it's hard to believe it's a dye job.
Source: natalieannehair via Instagram
Cascara Cold Brew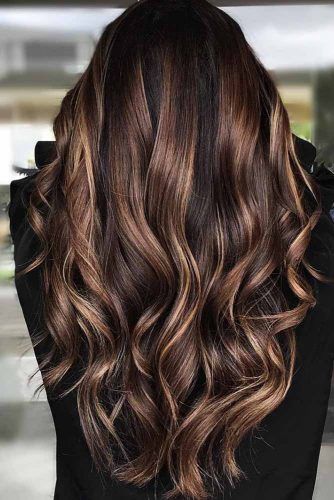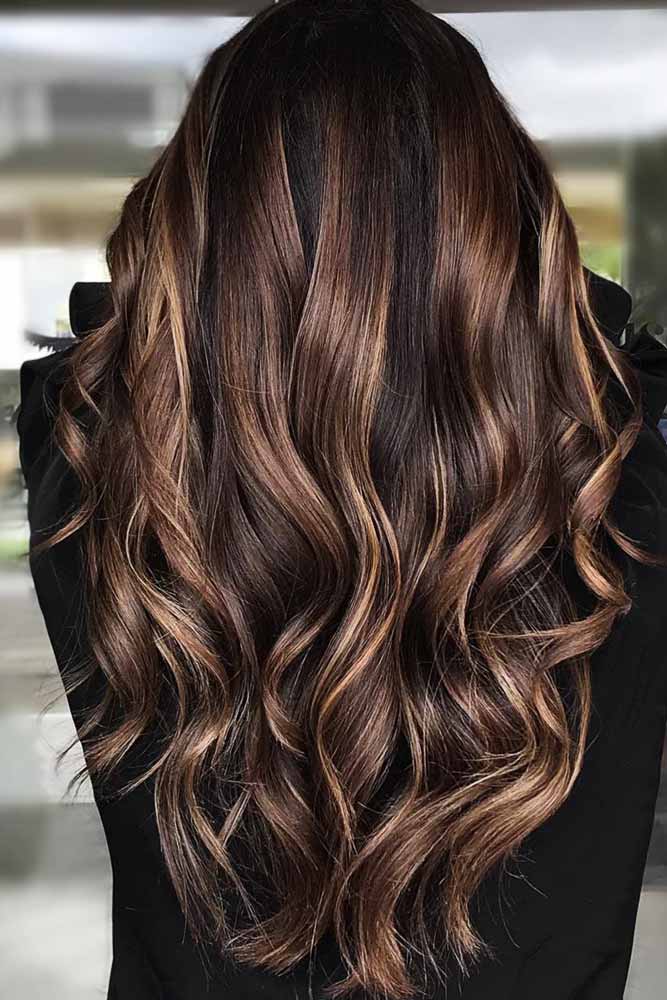 A color that is as fresh and crisp as your favorite cold brew drink, who could ask for more? This idea is nothing but brown hair with black highlights, but, of course, you can replace the color order to get that deep and cool shade.
Source: suetyrrellstylist via Instagram
Caramel Dimensions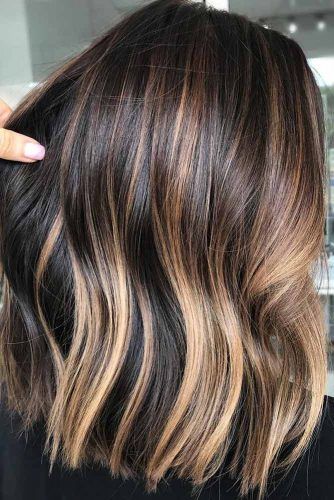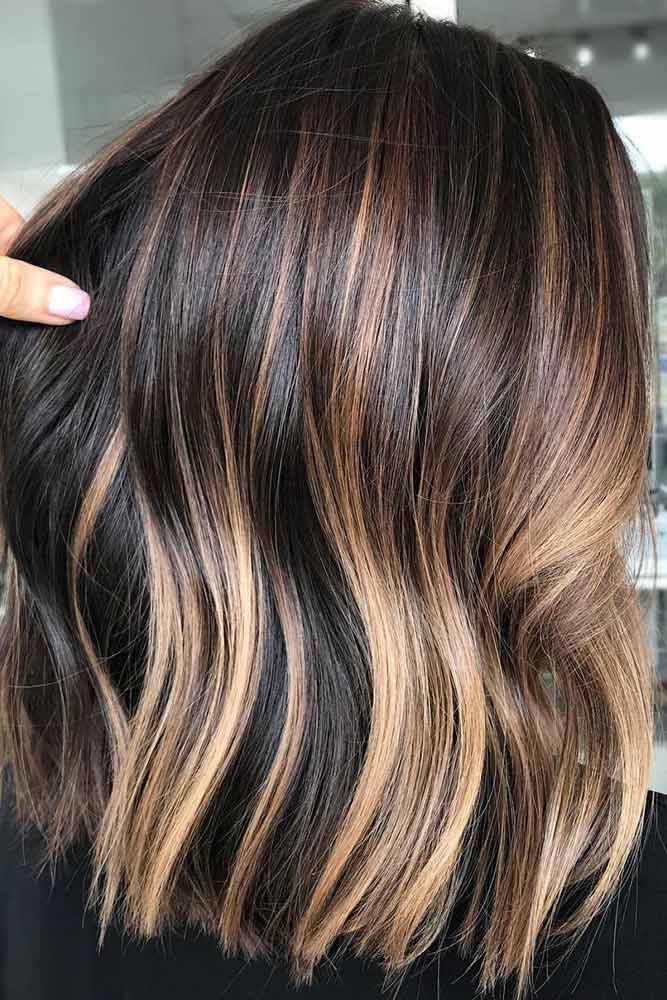 Unlike previous color combos, this one is all about distinctive contrasts. Black hair with blonde highlights that get warmer to the ends makes the basic color appear in a totally new light.
Source: suetyrrellstylist via Instagram