Melted Praline Dimension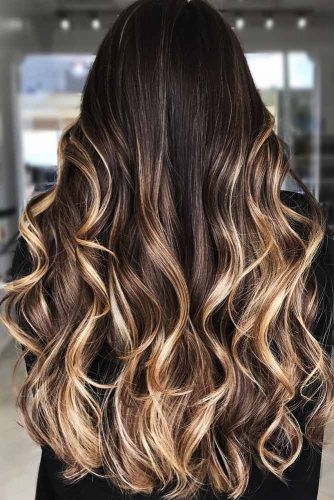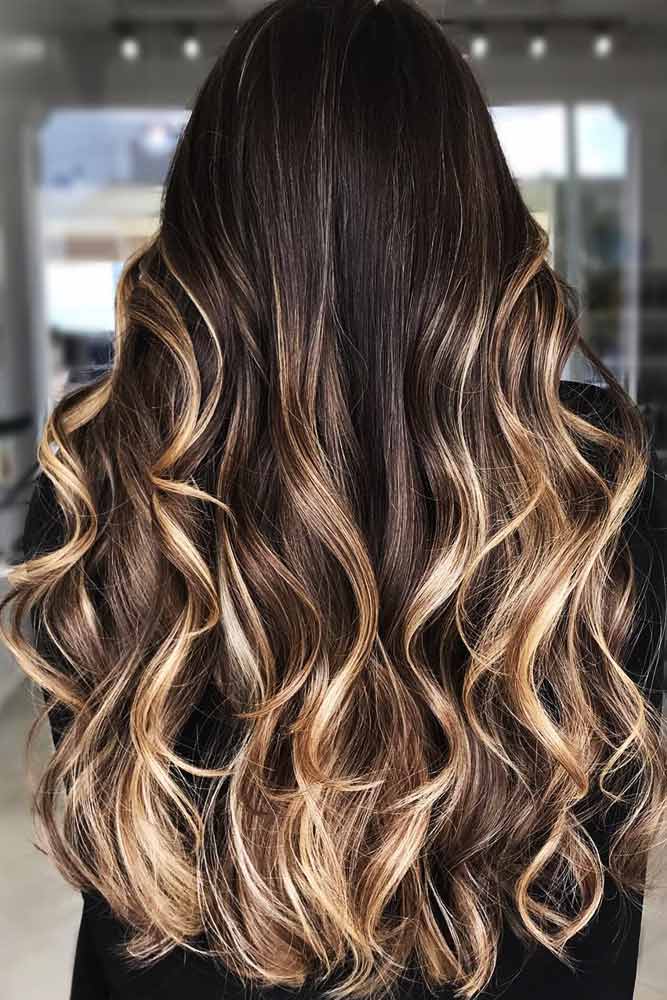 While praline is a palette of the most desired tastes, you can make it work for your hair to show off your good taste. Light hazelnut hair, soft caramel vibes, and sugary blonde are the ingredients of these stunning hair highlights for dark hair.
Source: suetyrrellstylist via Instagram
Reddish Highlights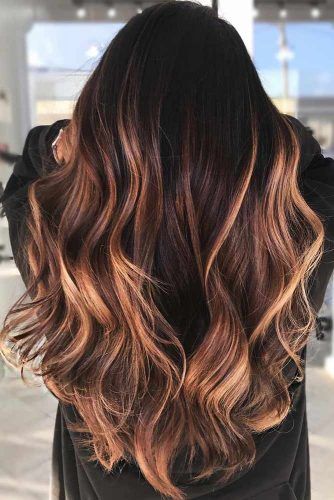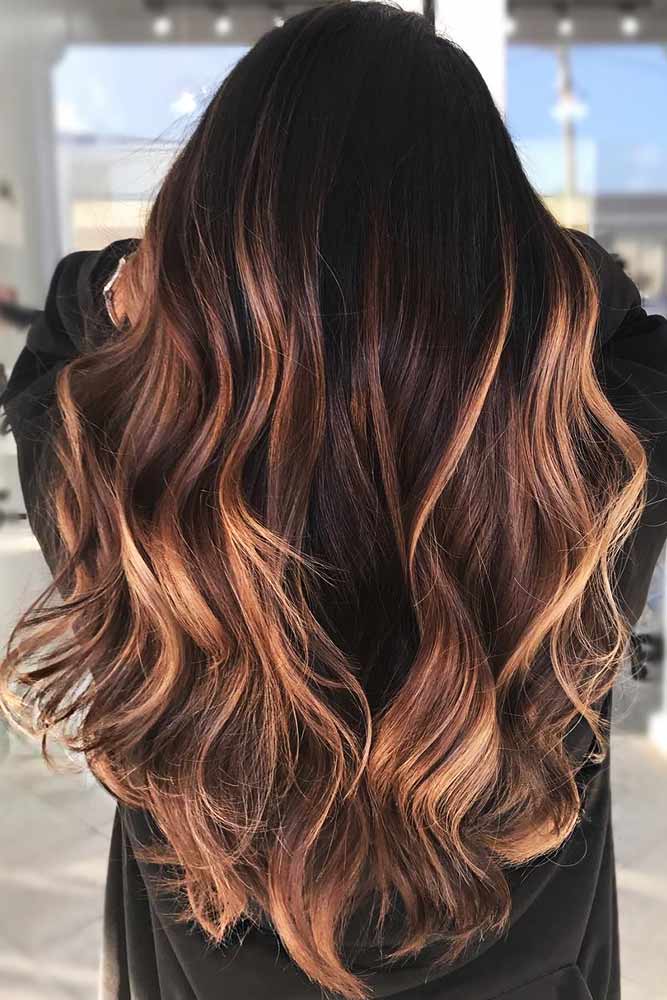 Reddish highlights for dark hair can be saturated and eye-catching or muted and harmonic. If you're into well-balanced ideas, this dark chevelure with a soft red tone stretching down the length will be an excellent choice.
Source: suetyrrellstylist via Instagram
Rosy Orange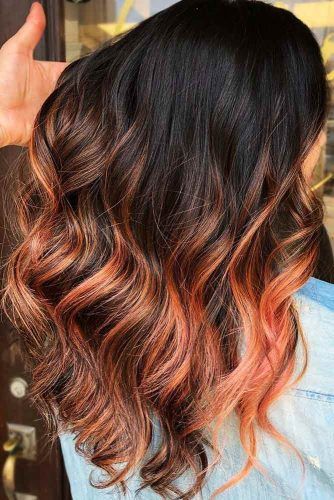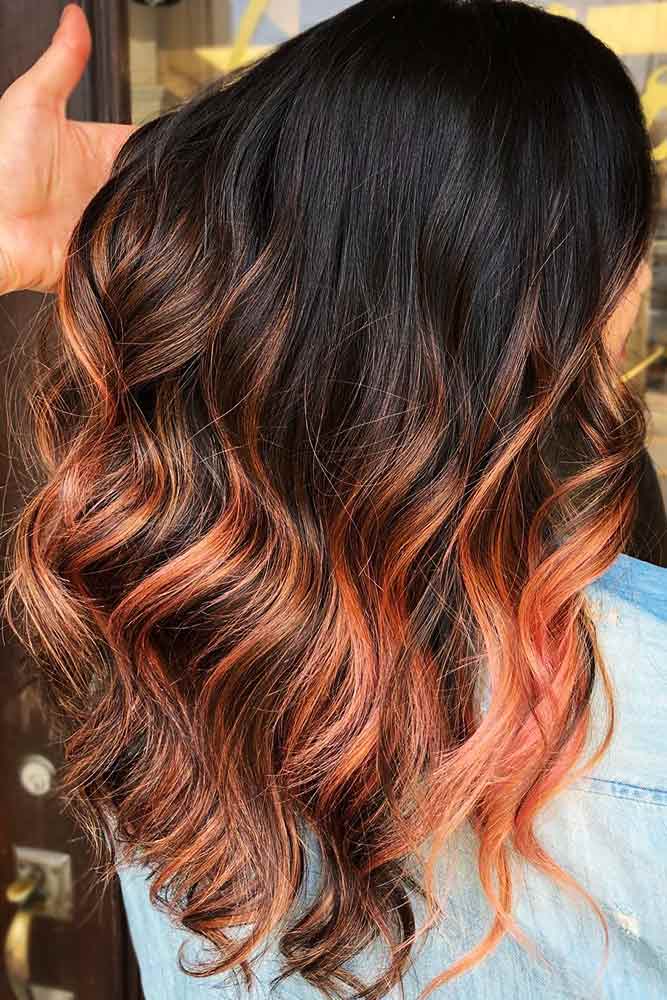 How do you imagine black hair with pink highlights? Luckily, the epoch of the emo generation passed us in 2007, so now we can show you the best angles of this color combo. A slight hint of rose that gently hits your ends, isn't that a dream come true?
Source: aaashleee via Instagram