Fiery Orange Highlights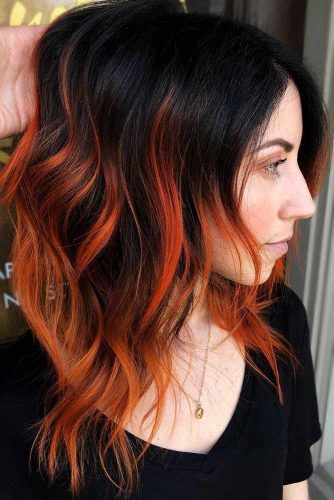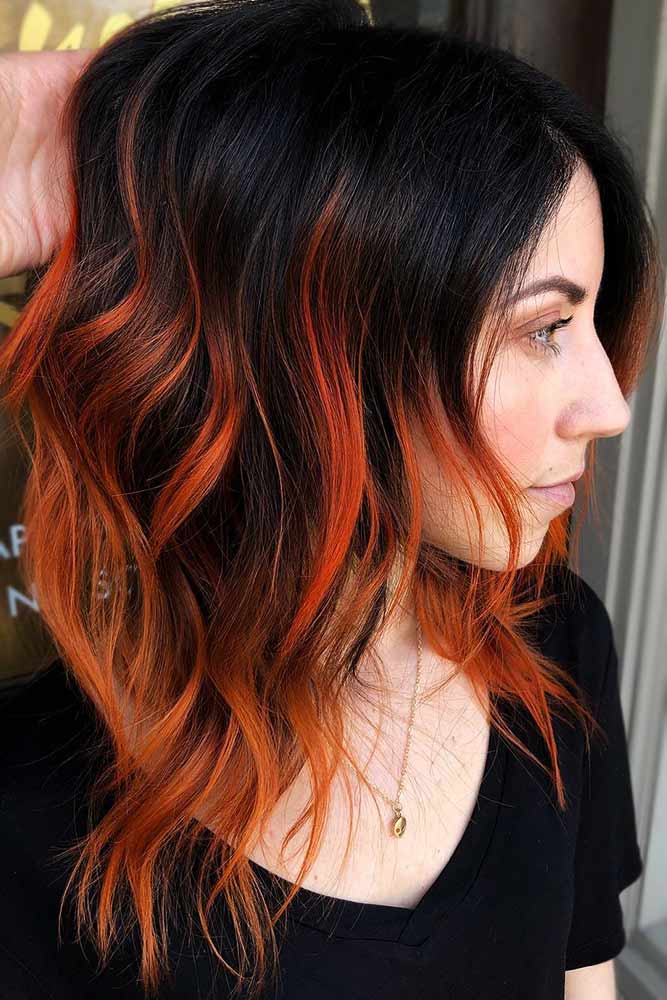 Here comes a variation of black hair with red highlights designed to catch people's eyes. Girls who want their hair to make a statement should look no further than this fiery duo!
Source: aaashleee via Instagram
Deep Yellow Highlights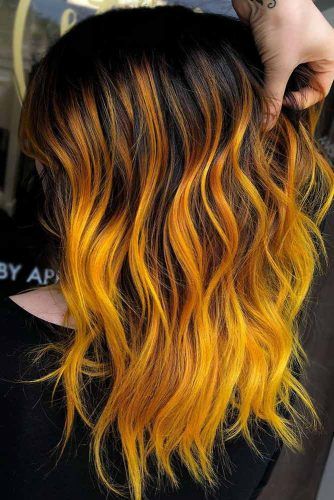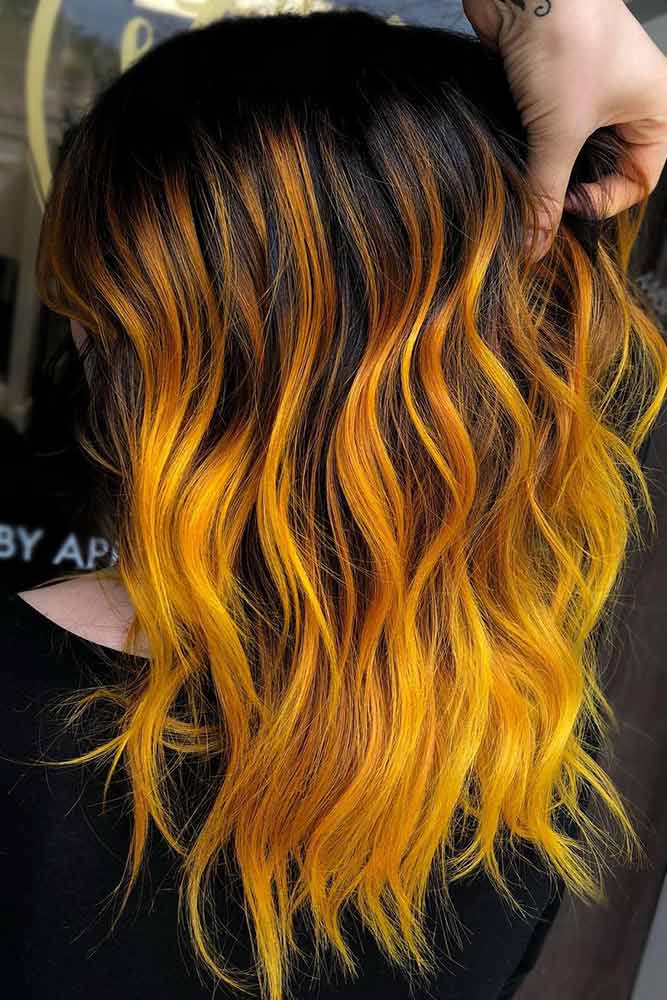 Though many people may find yellow highlights for dark hair to be too drastic and unnatural, we want you to listen to your heart. Want to be in the spotlight? Do it, girl!
Source: aaashleee via Instagram
Green Highlights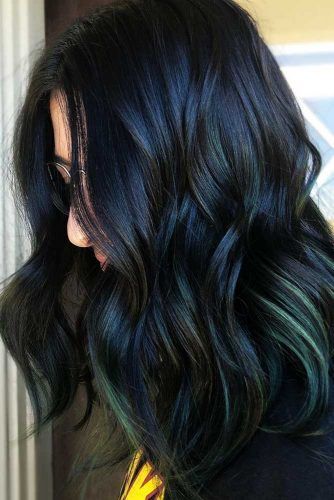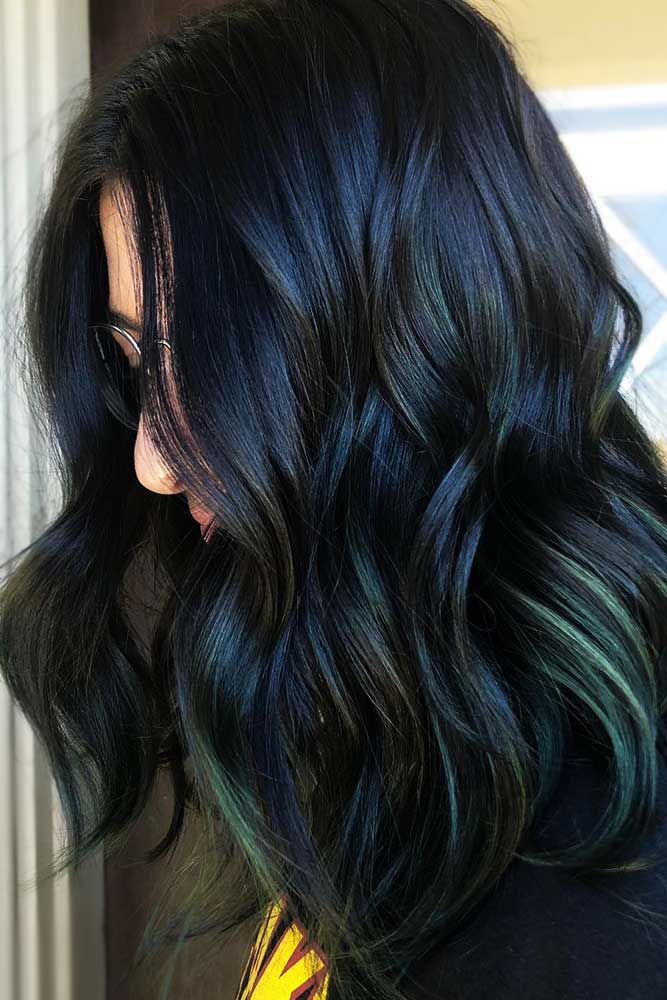 This time, highlights don't just accentuate the deepness of the color; they make it complete, enhancing the profound dark hue. To finish the look, leave some strands a bit lighter to let the color be visible at some point.
Source: aaashleee via Instagram