Rainbow Highlights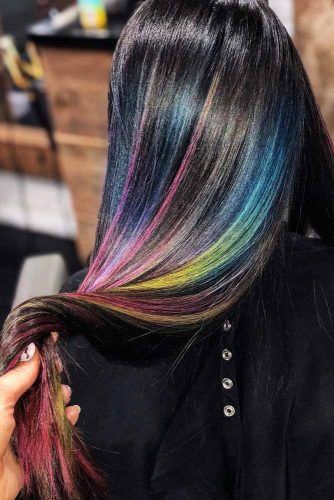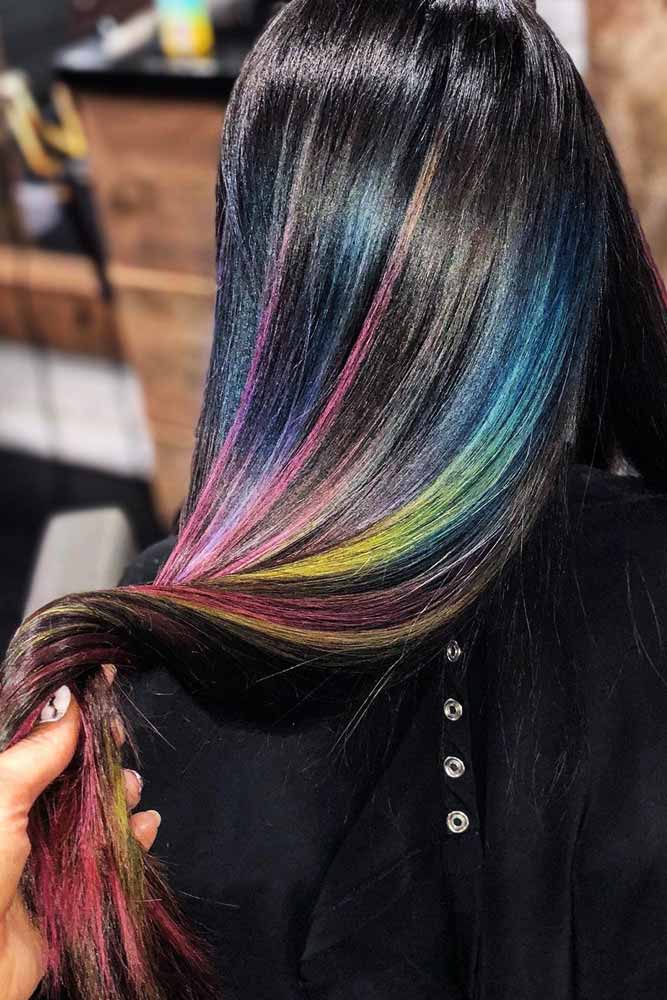 Black is a good match for all colors possible, so how about you to mix them all?
First, embellish your black hair with blue highlights, for example. Then, place any colors you like so that they match the first added shade. Voila!
Source: larisadoll via Instagram
Colorful Highlights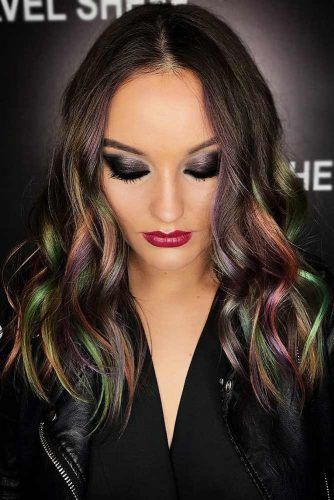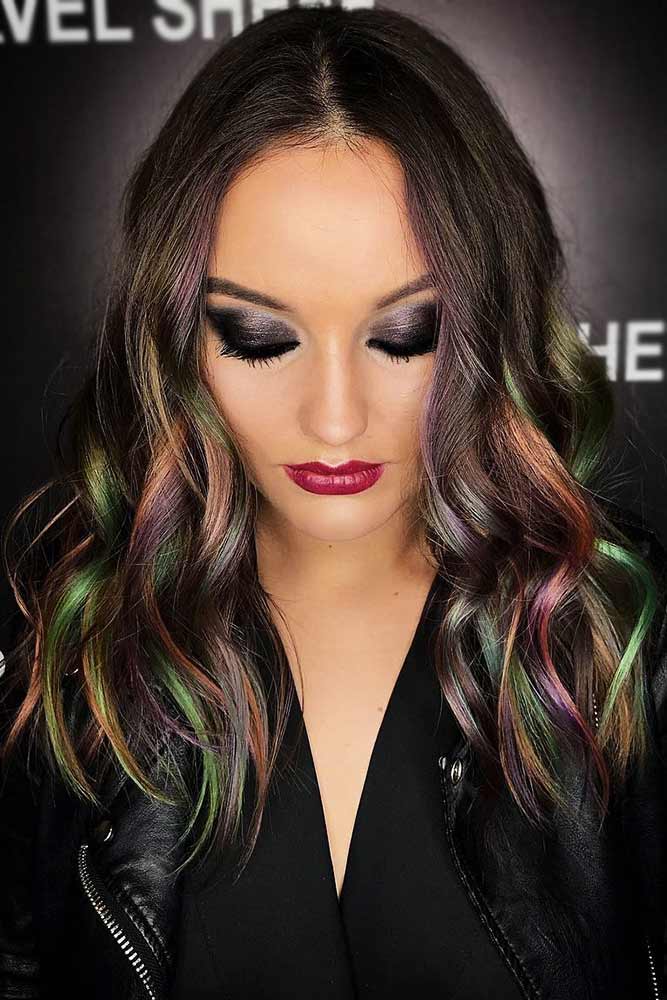 If you're wondering what is a pastel version of rainbow highlights, that's it. The best thing is, if you work with pastel hues, there are no color oder restrictions: all muted colors work well with one another.
Source: sheffpavelstylist via Instagram
Purple Highlights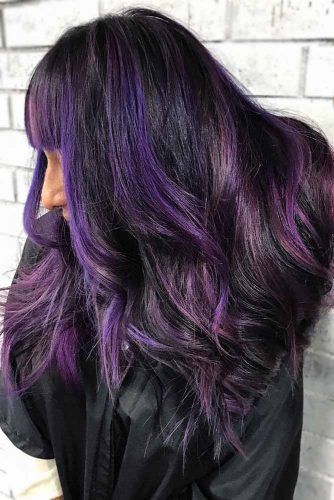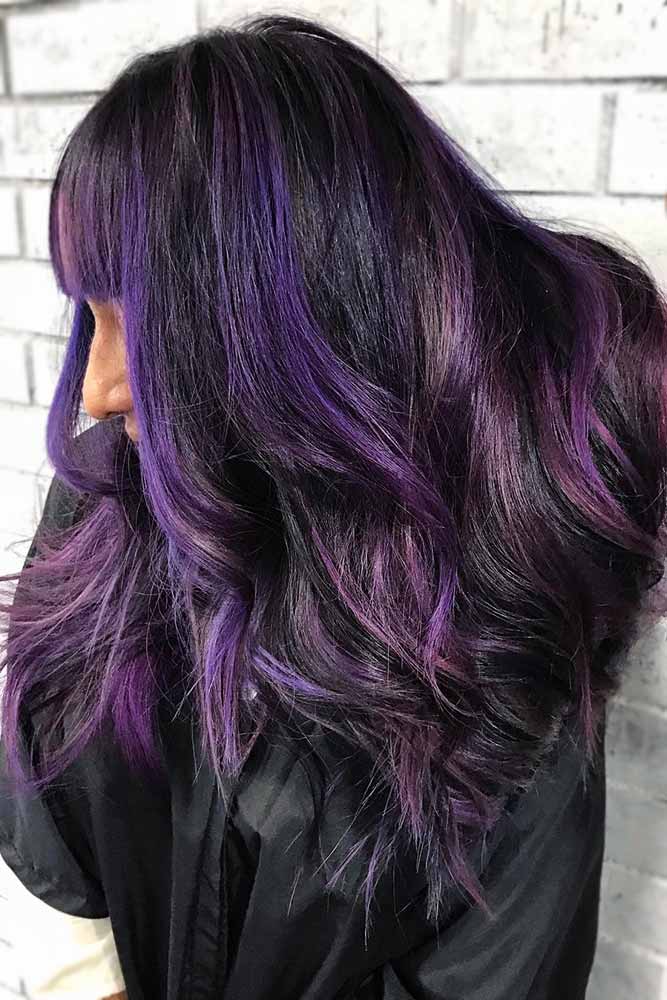 Black hair with purple highlights has had its ups and downs, yet, today, it seems to be the hottest trend ever.
There's no better way to enhance a deep color than to do it with a saturated one.
Source: larisadoll via Instagram