Magenta Lights On Black Hair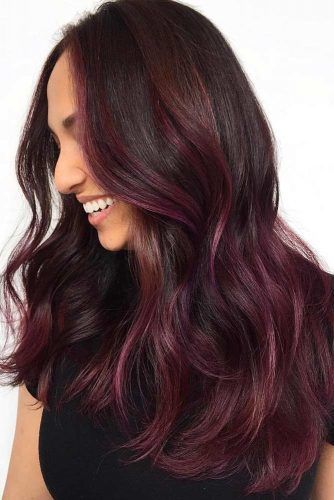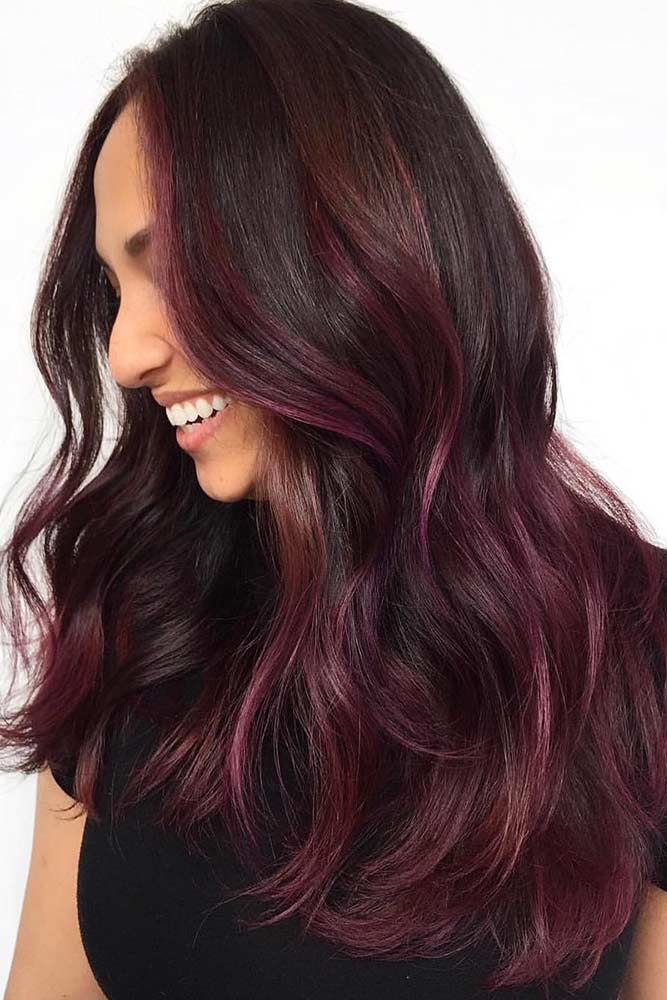 There's a magical way to go for purple highlights for dark hair and still look effortless. Magenta color, which is a mix of purple and deep red colors, will nicely complement your dark shade, looking as if your hair has been kissed by the sun.
Source: prettylittleombre via Instagram
Wine Red Highlights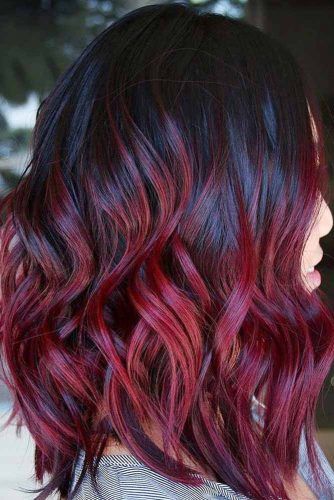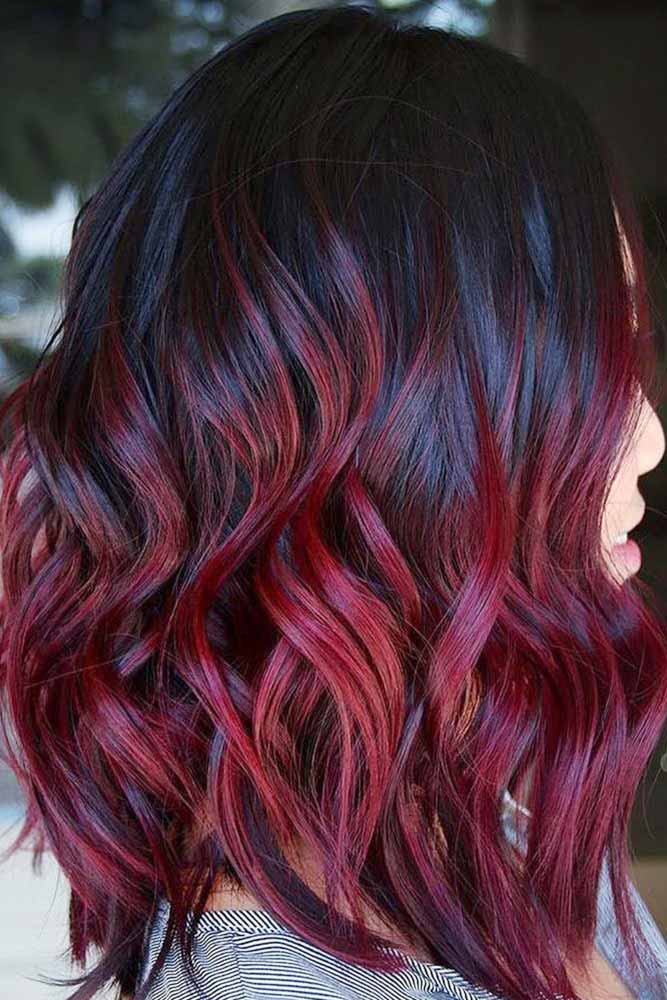 We can't have too much wine colors in our life, can we? Some burgundy, garnet or merlot colors can make your hair look like never-ending Friday!
Source: makeupbyfrances via Instagram
Soft Brownish Lights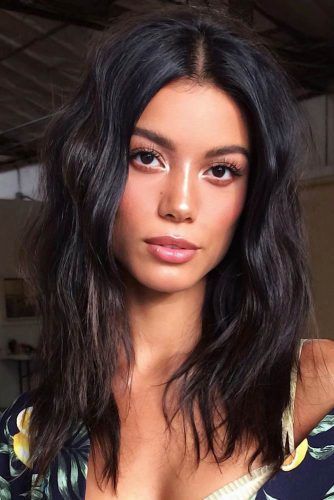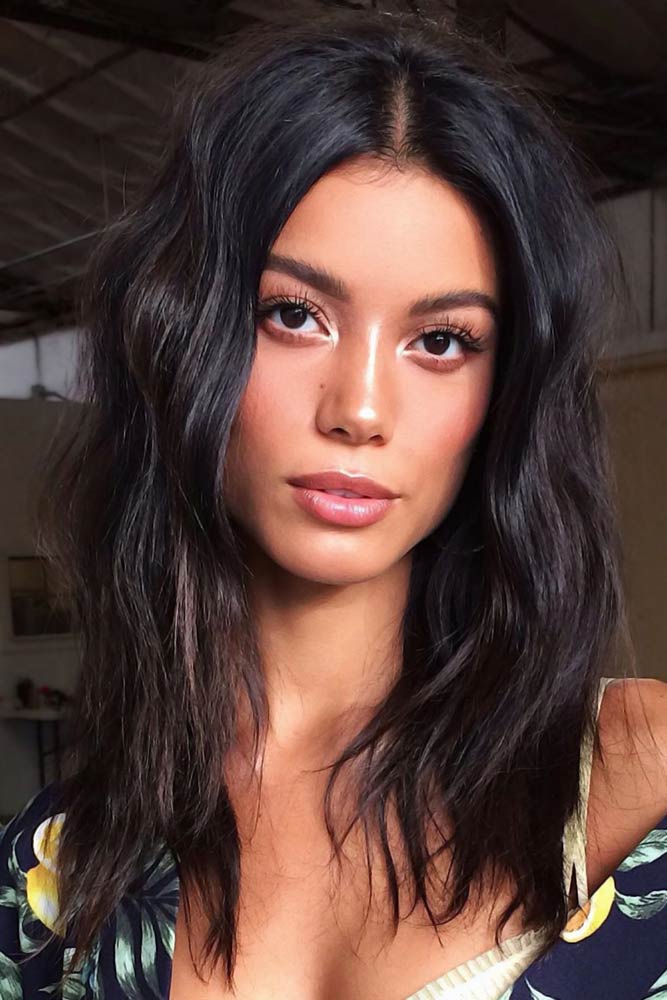 Although highlights are meant to accentuate a base, they should not necessarily be bright and contrastive. You may think that black and brown won't go well together until you actually give them a try. Here, you can see how harmonically they can blend: the brownish hint makes this dark hair color appear smoother, thus making it look alive and organic.
Source: brittsully via Instagram