While some women with curly hair patterns keep their fingers crossed for every salon appointment, wise ones leave their curls up to the deva cut. The good news is, gone are those days when professionals who could deal with curly texture were like mythical creatures!
Finally, the right approach to bouncy, kinky, and wavy hair types has been found. And today you're going to find out how you can get the perfect, natural shape for your mane. It's time to forget about those unevenly chopped locks and see your hair in the new, amazing light.
What Is A Deva Cut?
Source: caroldoscaracois via Instagram
Deva haircut is nothing but a huge breakthrough in the hairstyling industry that can drastically change girls' lives for the better. In fact, you can forget everything you know about curly hair cutting, as this technique runs in the opposite direction.
The brand new method was invented by Lorraine Massey who's not only the co-owner of Devachan Salon but also a curly-haired queen herself. Instead of taking the same approach to all hair types, Massey decided to work individually with all patterns. She succeeded, introducing a cutting method that focuses on the unique texture of every client with curls or waves. The special hair cutting technique, however, wasn't the only hair game-changer from Lorraine. She also wrote a book where she introduced a brand new take at the curly hair routine called the Curly Girl Method or simply CGM.
What makes the haircut so special is that it's done on dry hair so that a stylist can clearly see how each lock will fall after getting the cut. Since hair gets longer and heavier when it's wet, the picture is not clear, which is a disaster for frizzy hair.
Cut long story short: if there are no Devachan salons near you, find a professional experienced in working with this cutting technique. And, after seeing the recent deva cut reviews, we've come up with a question.
If it's not a dream come true, what is a deva cut then?
Tips For Your Deva Cut: Before And After Routine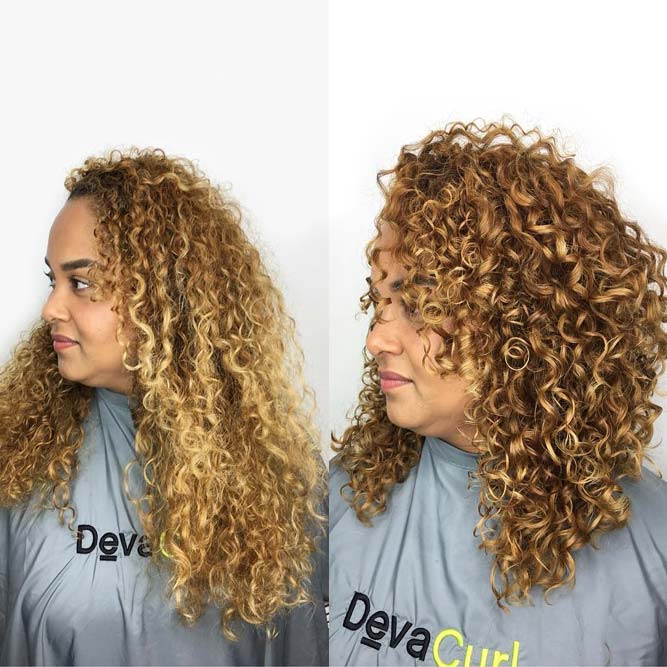 Source: faithincurls via Instagram
Before rushing into the salon asking for whipping your curls into shape, here are some things to keep in mind:
Switch to co-washing after getting the cut.

Let your hair dry without any styling products and tools to keep its pattern naturally soft.

Don't tie your hair and don't do any hairstyles prior to the appointment.

There's no a deva cut natural hair won't go well with, unless you don't style your hair with straighteners too often. If you use a flat iron frequently, the haircut is most likely to come out uneven.
How To Take Care Of Your Hair After Getting A Deva Cut
The very first thing you should pay attention to is your curl type hair. Once you determine which hair type you have, you can pick the right hair care products designed specifically for your hair. There are four natural hair types that differ and get defined by the length, density, volume, and consistency of the hair texture. Also, there's a system, where each number stands for a specific type of the curl family.
Straight hair

Wavy hair

Curly hair

Natural hair
Below, we're sharing the main characteristics of 2,3, and 4 hair types to help you identify what type you've got.
Curl Type 2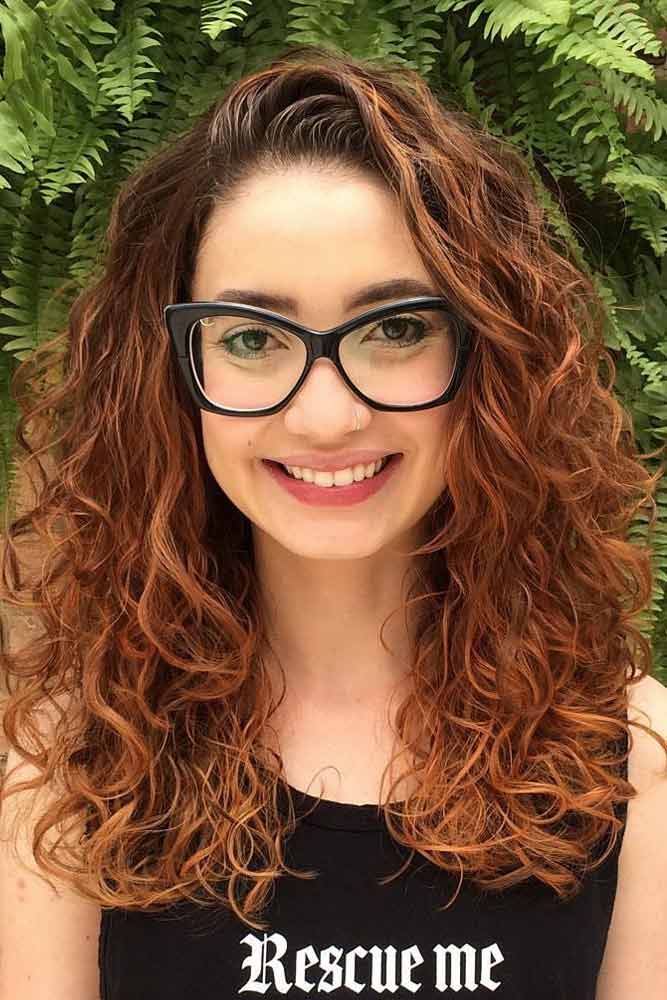 Source: brunodantte via Instagram
Curl type 2 is the most manageable texture, compared to more patterned ones. It usually allows for various styling options and doesn't come too dry and oily.
If your is pretty elastic, shiny and has a slight wave by default, you have curl type 2.
Curl Type 3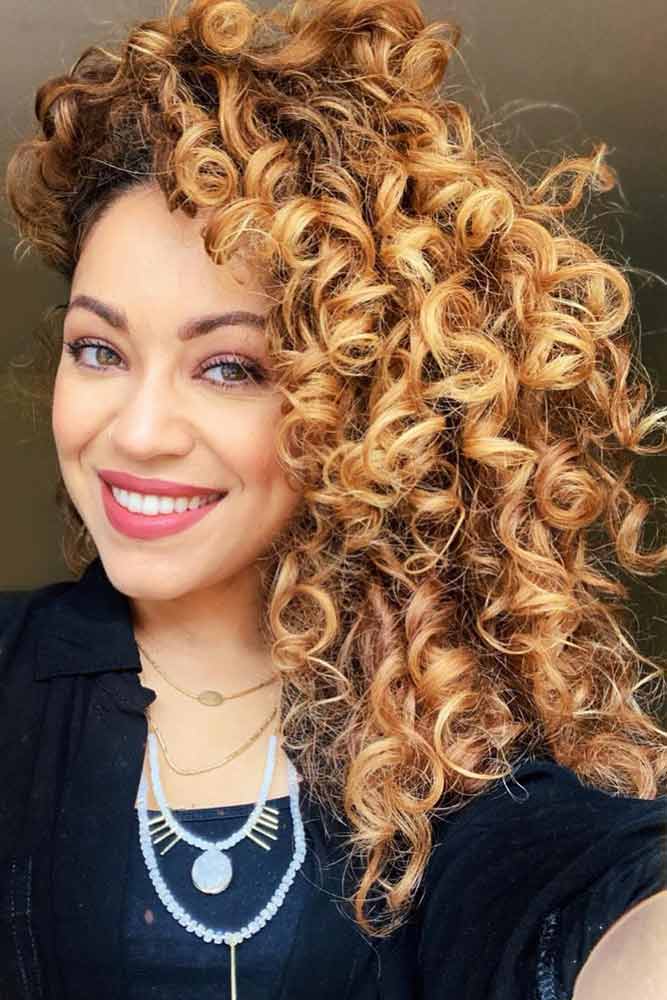 Source: kellyshahbazian via Instagram
In curl type 3, the strands have a more defined appearance with a spiral shape. Usually, they form a 'z' or 's' pattern. Unlike the two previous types, this hair type is no stranger to frizz and dryness.
If you have a frizzy, dry, and curly mane with S- or Z-shaped strands, you have curl type 3.
Curl Type 4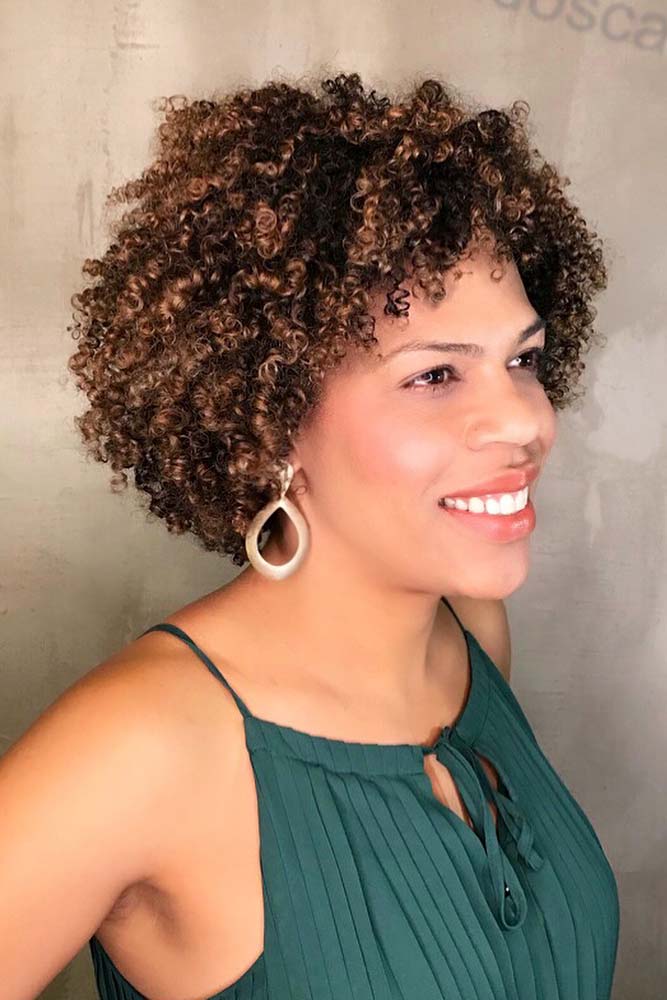 Source: caroldoscaracois via Instagram
Even though natural hair is one of the most enviable and visually pleasant hair textures, kinky and coily hair types are really prone to damage. They're best characterized by the zigzag pattern that requires regular hydration and constant protection.
If your hair is very fragile, prone to breakage, and always needs moisturizing, you have curl type 4.
Best Deva Cut Hairstyles
Now, check out how many awesome hairdos you can rock once you let the deva hair cut into your life.
Deva Undercut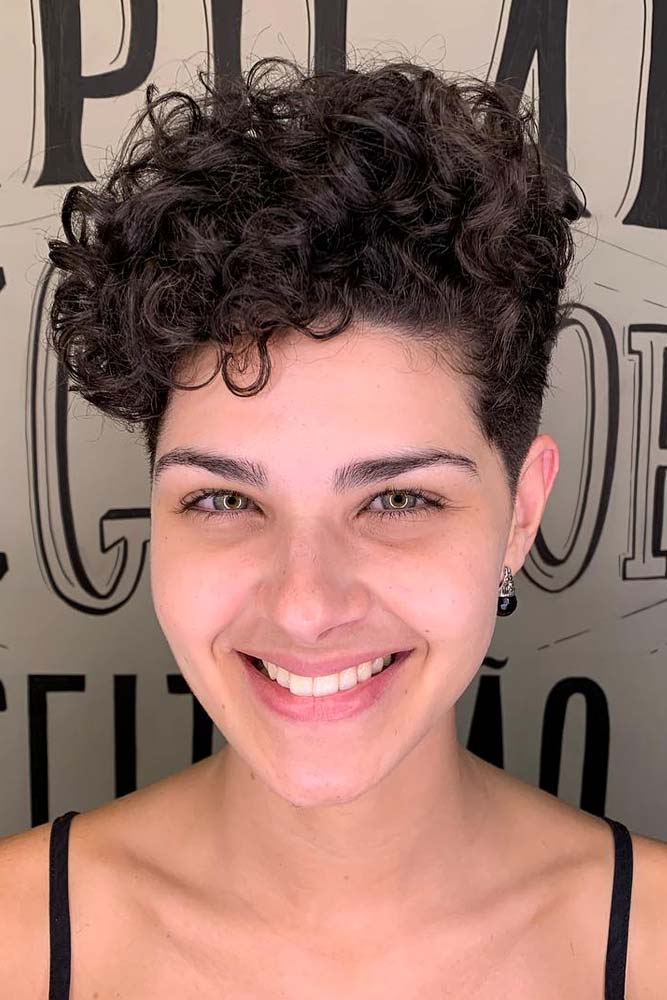 Source: brunodantte via Instagram
Although undercut is rather a bold, sassy option, it can look extremely chic and feminine with a bunch of flirty curls.
Short Deva Cut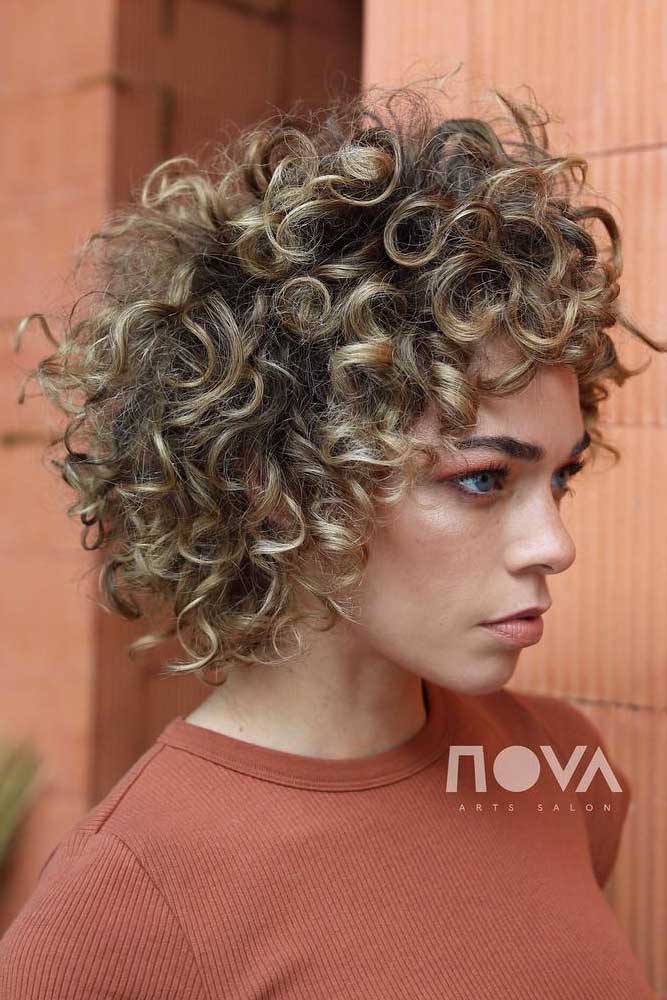 Source: salsalhair via Instagram
This deva cut before and after pic is here to get things straight about the curly transformation you can achieve. As you can see, each lock will stand out, forming a full, voluminous silhouette.
Asymmetrical Deva Cut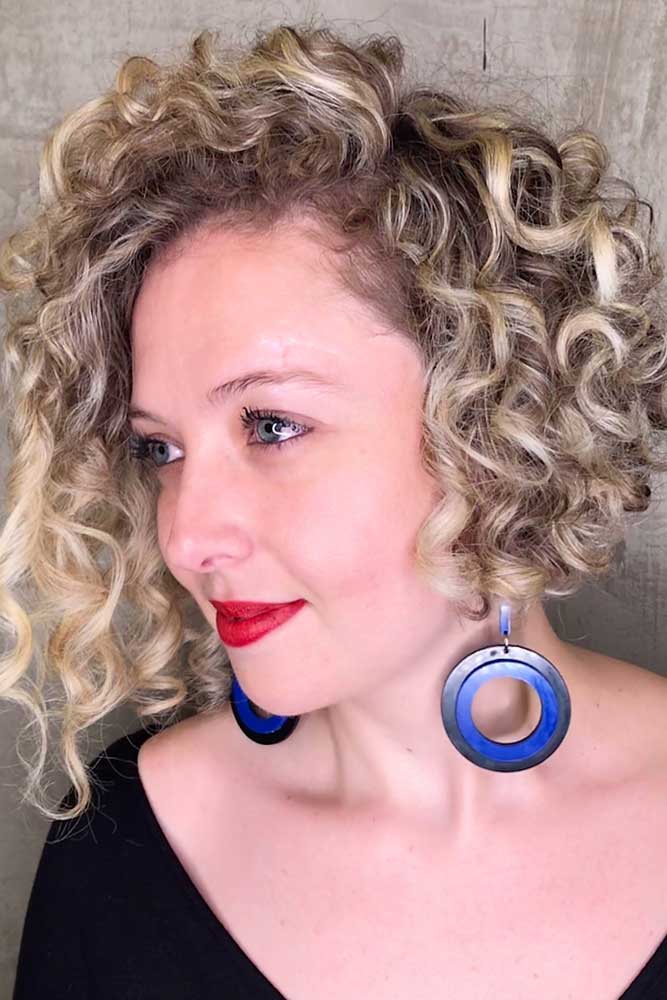 Source: caroldoscaracois via Instagram
The classy asymmetrical haircut will show itself from the new perspective on perfectly defined curls.
Short Stacked Deva Cut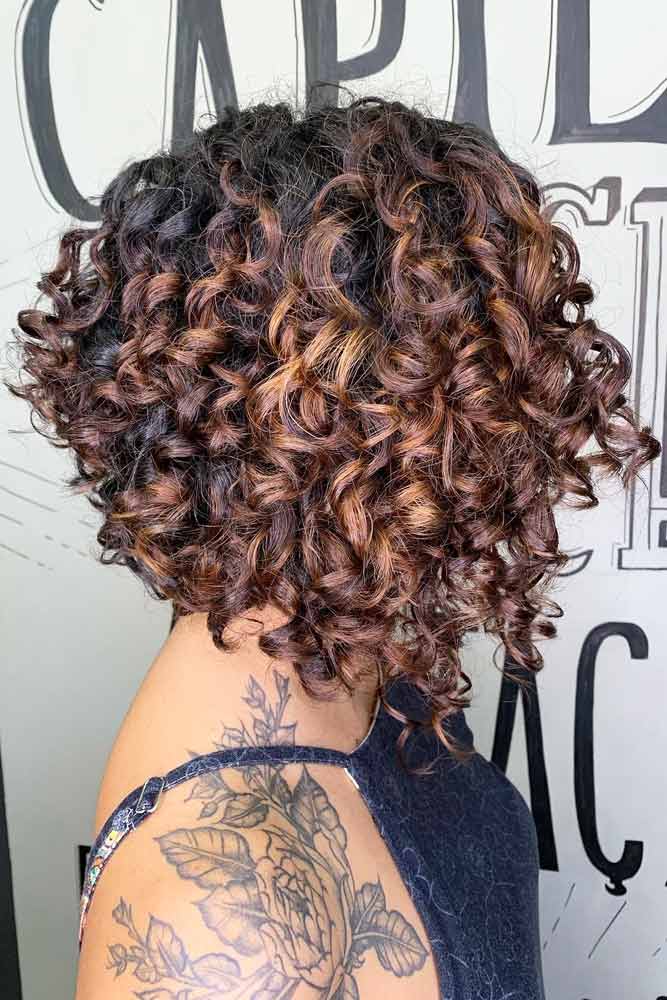 Source: brunodantte via Instagram
These are not the stacked layers you're used to seeing on straight hair. It's a fresh, distinctive masterpiece achieved with a deva curl cut.
Deva Cut With Bangs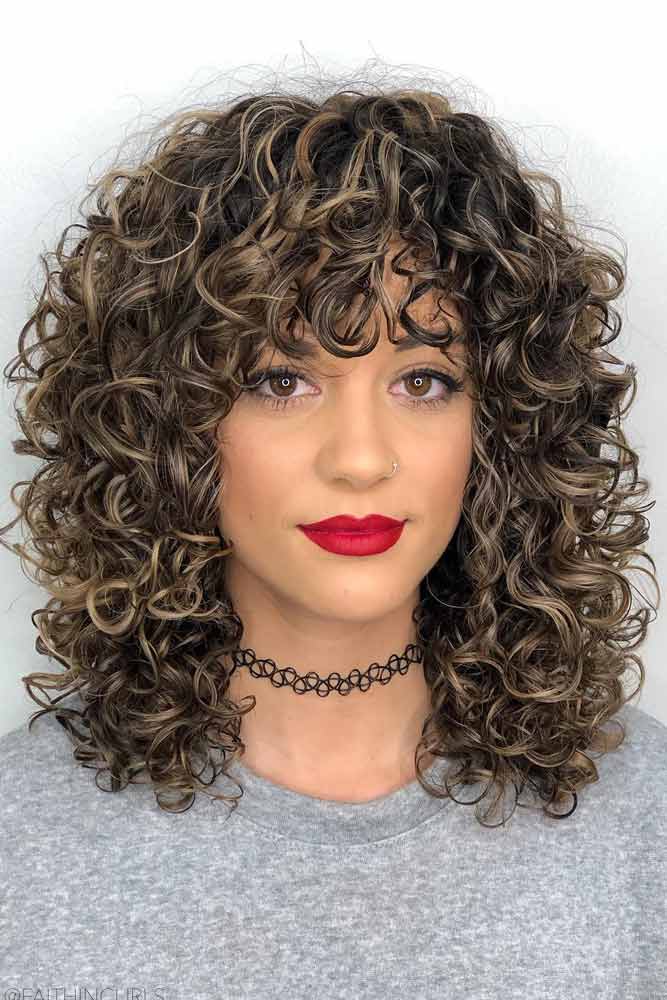 Source: _simplynicki via Instagram
Why don't spice up your haircut with a fringe? It will seamlessly fall on the rest of your curls while giving a slight framing touch to your face.
Shoulder-Length Deva Cut
Source: brunodantte via Instagram
With such a fresh, lively movement in your hair, you won't ever need to spend your time on styling your medium locks. A red-carpet wash and go, who could ask for more?
Rounded Deva Cut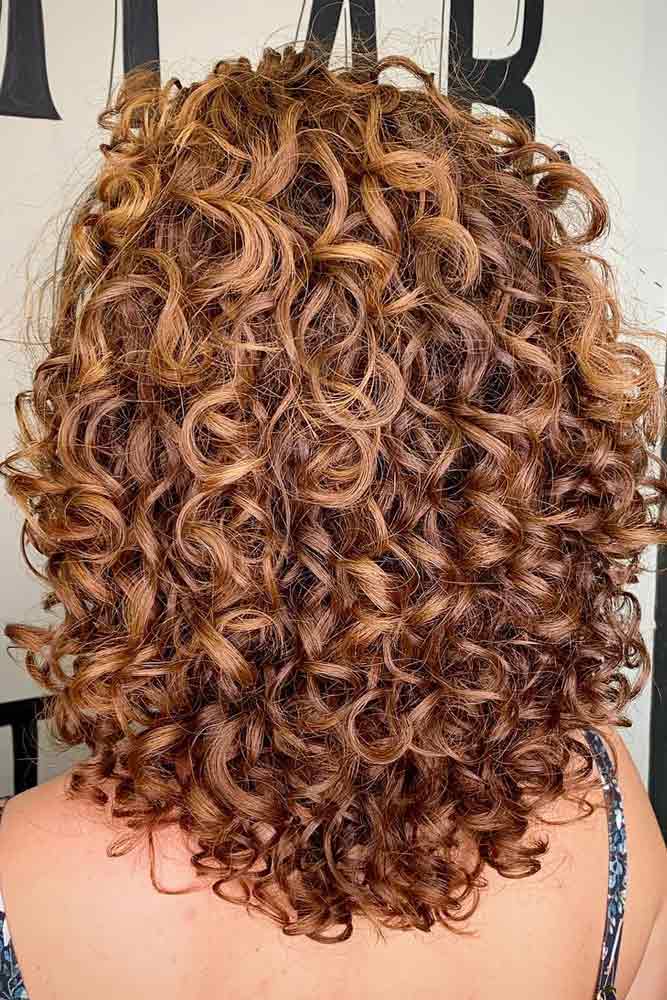 Source: brunodantte via Instagram
If you are really into volume, ask your stylist to make the curls get rounder at the edges. It will create a well-balanced, volumetric look.
A-line Deva Cut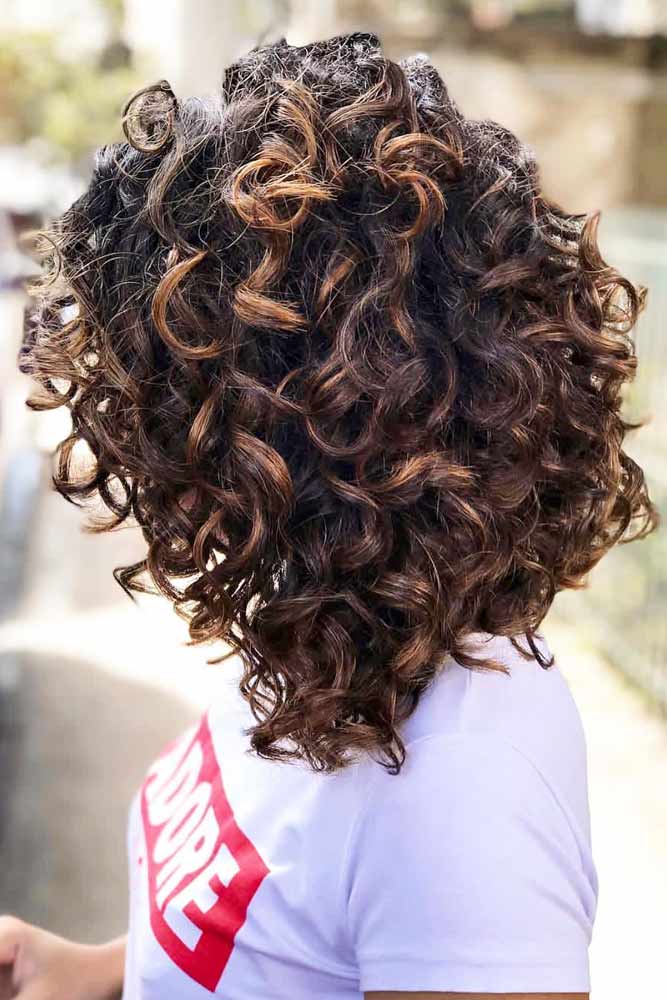 Source: brunodantte via Instagram
A deva cut for wavy hair is a nice way to make the soft hair texture more structured and even. And this well-shaped A-line cut shows how it works.
Long Deva Cut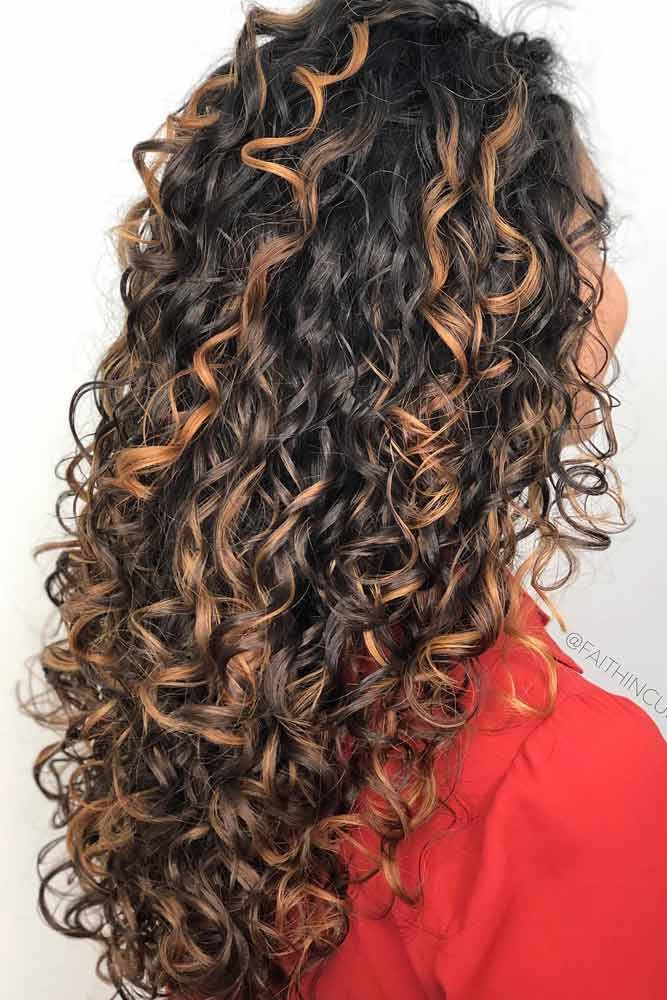 Source: faithincurls via Instagram
Whatever hair length you sport, deva haircut loves everyone equally, giving a one of a kind appearance to anyone from short to long manes.
Long Deva Cut With Bangs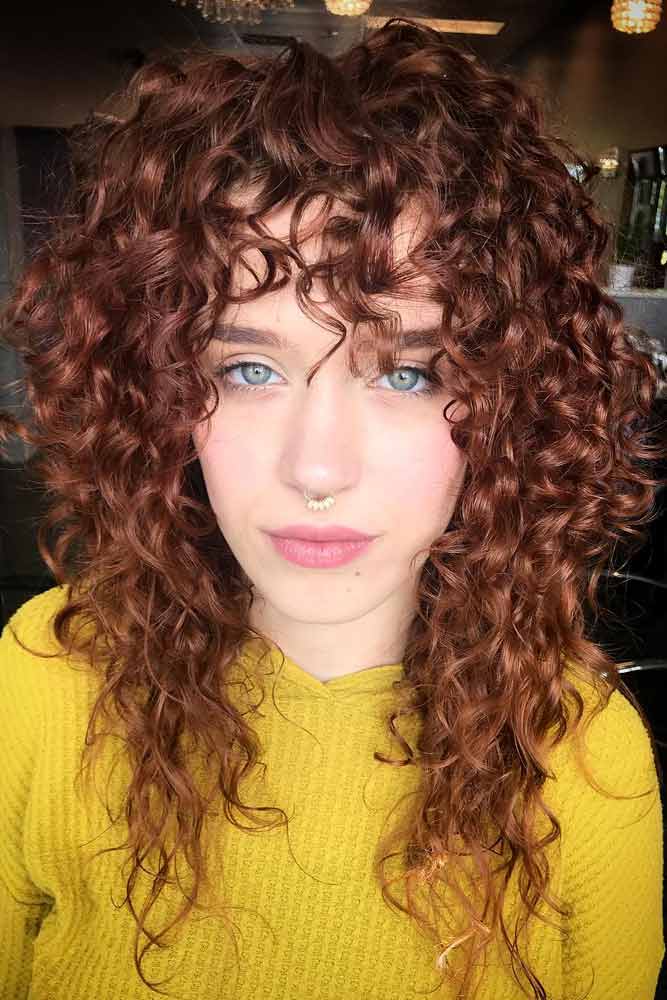 Source: atoya_thecurlyhairstudio via Instagram
Though it's better not to do a DIY deva cut if you're not sure you can handle such a tough task, there's still something you can do yourself. A simple fringe that you can create with scissors, repeating the actions made by your deva-stylist, will bring a lot of character to your funky look.
Curly hair is both a blessing and a curse. When you don't know how to deal with it the right way, it shows its dark side. And the right approach can make it look like a gift sent from above. Luckily for you, you're one of those ladies who know what to do to make the curls super-defined and manageable. The only thing left for you to do is to find a professional that is familiar with the deva haircut!
FAQ: Deva Cut
What happens during a Deva Cut?
The Deva Cut shapes each curl by cutting it at an angle to keep the curl pattern intact or cuts each curl individually. This one-of-a-kind hairstyle is created for each curl pattern, so every hairdresser must go through considerable training in order to make the best of this cut.
Is a Deva Cut worth it for wavy hair?
The Deva Cut is a unique cutting technique for wavy and curly hair. When doing it, a hairdresser has to work with each individual's unique curl pattern. This may not be as important for people with straight hair, but it can be disastrous for women with curly hair.
Is my hair curly enough for a Deva Cut?
A Deva Cut isn't the only curly hair option. Women with naturally curly hair have had their fair share of awful haircuts. The Deva Cut is just one of the most widespread hair cutting procedures for curlies. However, as you have probably found by now, curly hair doesn't come in one size that fits everybody…