Dookie braids are the latest hair trend. This is because of how it can easily be made and still have a classy outcome. They aren't time-consuming and can be worn in various ways, hence their popularity. They fit almost any occasion and still serve as a protective style if you don't know what to do with your hair. To keep things from being boring, we've provided various inspirations for your braids and also how to make them if you do decide to do them yourself.
*We may earn money from affiliate links on this page. Please check out our disclosure policy for more details.
What Are Dookie Braids?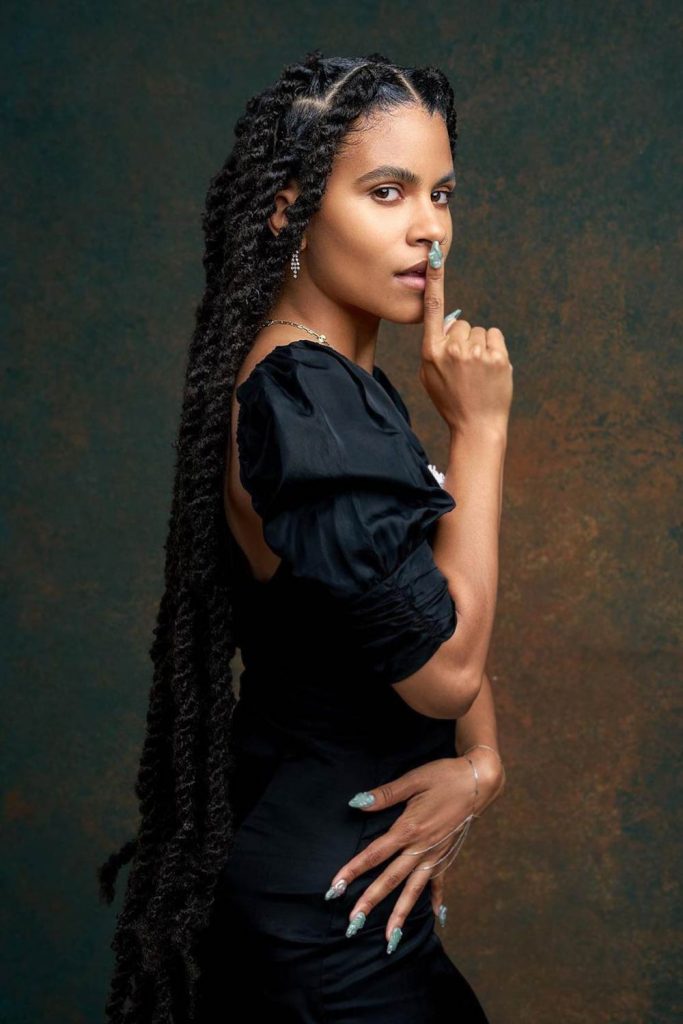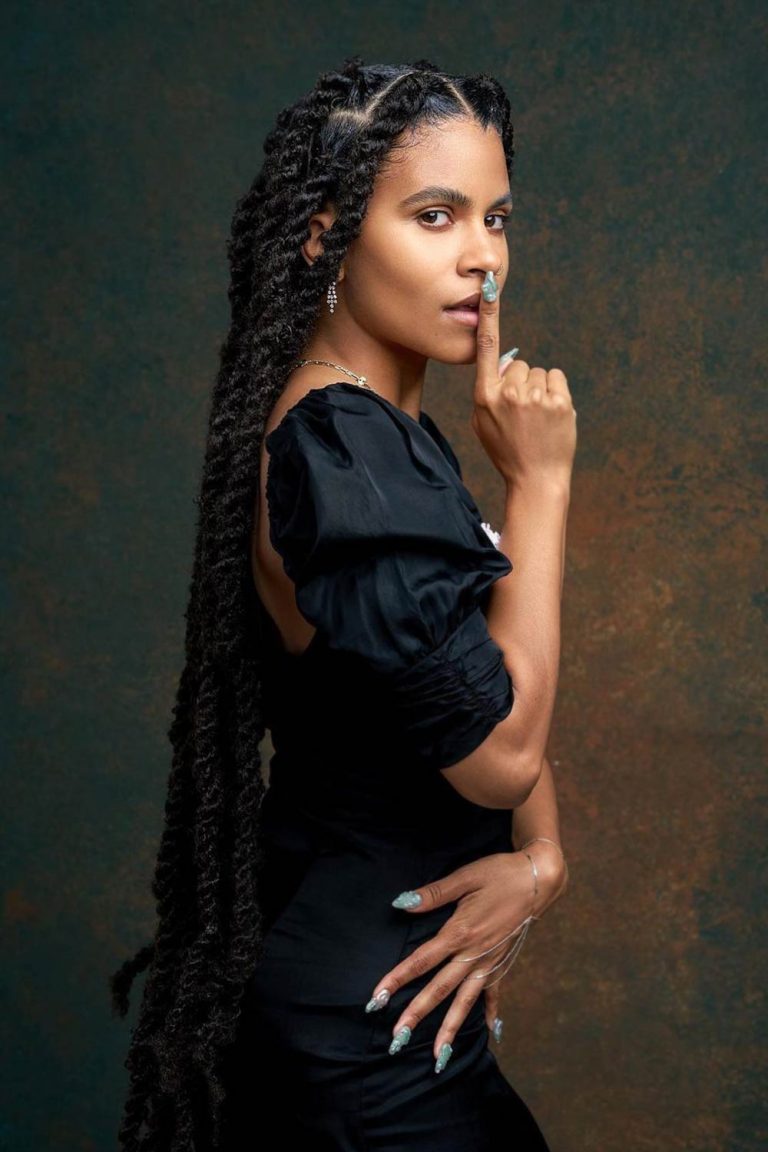 Credit photo: instagram.com/africancreature
A lot of people hearing about this style for the first time might ask, what are dookie braids? Also known as jumbo braids, they are a type of braid that is usually large in size but few in quantity on the head. Compared to other braids, the hair is usually cut into large sections and the braid is also very thick in size. It is considered a protective style that gives your hair its deserved break and the small quantity means you get to spend less time at the hair salon.
Why Are They Called Dookie Braids?
Since the name is unique, some people might wonder deep down 'why are they called dookie braids?' The answer to this is that during the early 90s, these braids were done in such a way that quite resembled a large piece of dookie, hence the origination of the name. This is however the well known reason, but for better identification, most people prefer to use the word jumbo instead of dookie.
Dookie Braids vs Box Braids
As they're both types of braids, it's common to see dookie braids vs box braids comparisons. Well, note that there isn't much difference between these two hairstyles, the only notable difference being in the size. Unlike your usual box braids, the dookie jumbo braids are much larger in size. So if you do decide to cut your big braids into boxes, then you have a mix of both braids on your head. Hence the reason why it was stated earlier that there really isn't much difference between them.
How to Achieve Dookie Braids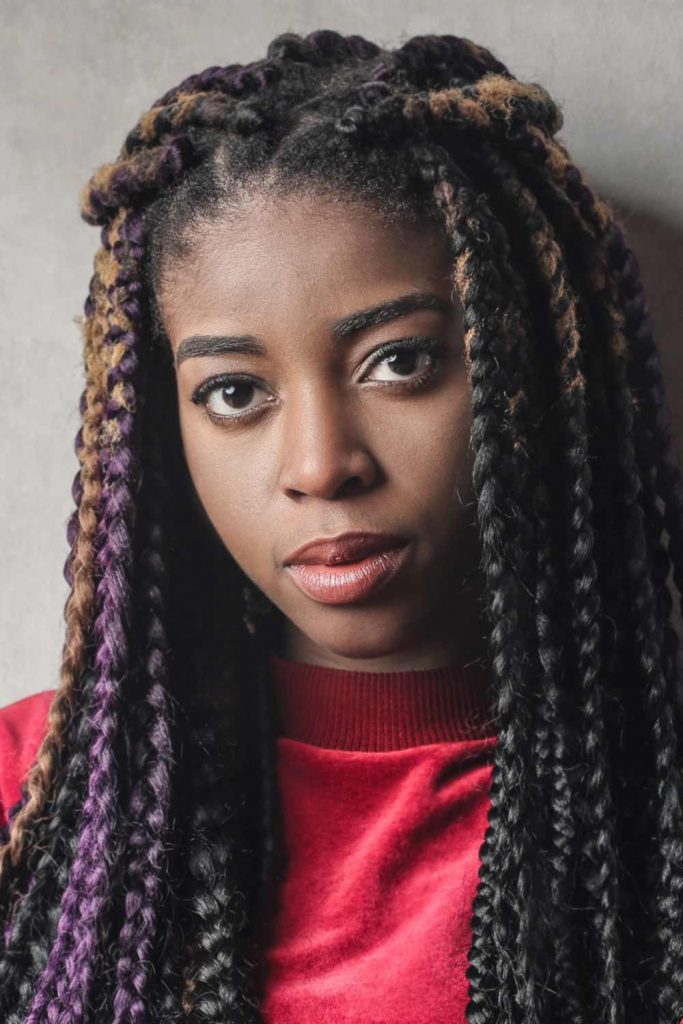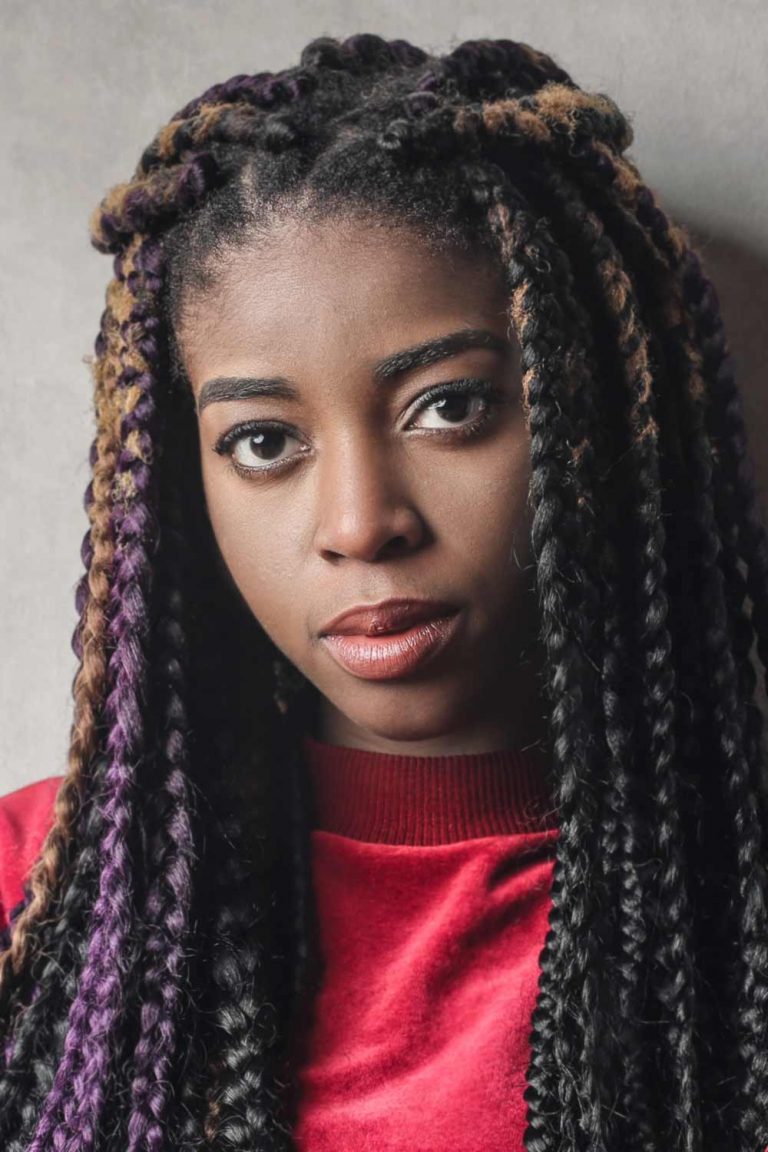 Credit photo: shutterstock
Due to its quantity, you can easily do this style yourself from the comfort of your home. This hairstyle is often done with the addition of hair extensions, but if your hair length is considerably long, you could use it as it is. Get your supplies (comb, shampoo, conditioner, moisturizer, oil etc) ready then follow the steps provided below:
Before starting your dookie braids 90s, you might want to shampoo and condition your hair. It keeps your scalp clean, and healthy and allows your hair to last longer.

Once you've completed the first step, you can move on to moisturizing your hair. This would ensure a better texture because after washing your hair, most of its moisture is lost. And to recover the lost moisture, you can add a leave-in-conditioner, oil and hair cream. With this, your hair would be hydrated during the duration you have the hairstyle on.

Now with your hair moisturized, you can proceed to part it into big sections. Given the fact that the braids are big, the sections can't be little or the weight might pull out your hair. The quantity is also dependent on your choice but it can't be too many given the nature of the style.

Pick each section, apply a generous amount of edge control to the root for a sleek base, then add the extension and braid the hair from the root to the end. Repeat this step for all the sections until you've finished braiding your hair.

After your dookie braids male or female is done, it's important to seal the tips. The most reliable and common method of sealing the tip is through the dip method. This requires that you dip your braids into super hot water to keep them sleek looking and so it doesn't loosen.
After all these, you can finish up by brushing your edges with little edge control. You could also cut off strands of hair from the extension and your tribal braids are ready!
Various Hairstyle Inspiration For Dookie Braids
The beauty of dookie braids is that you don't have to style them in a particular format. Meaning there are so many ways it can be worn and styles to personalize your look. Below are a few examples you might want to try out.
Freestyle Dookies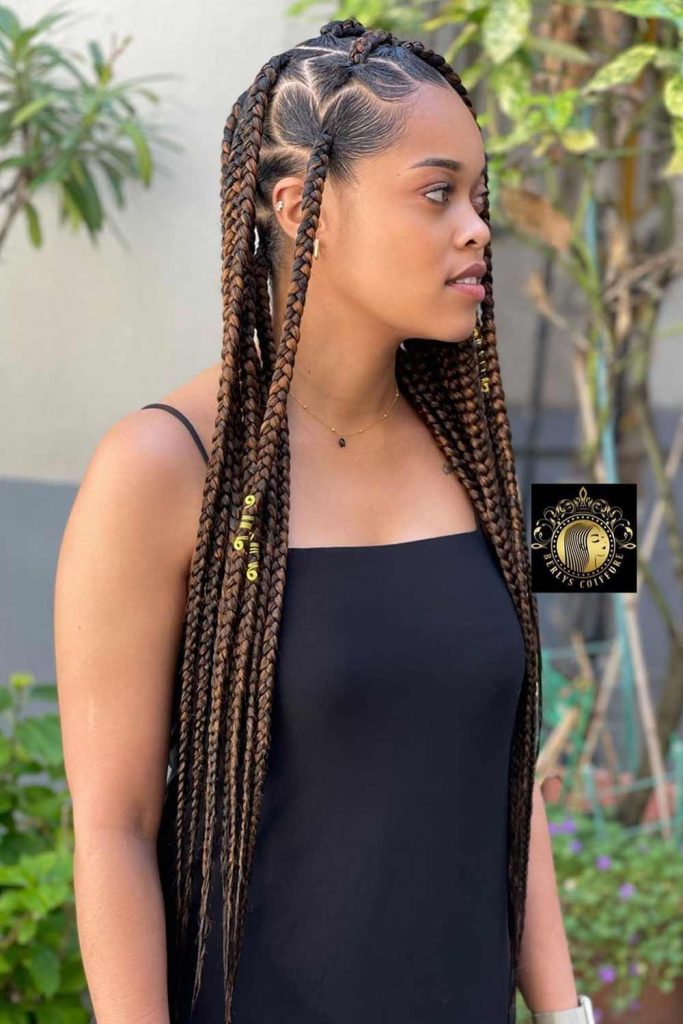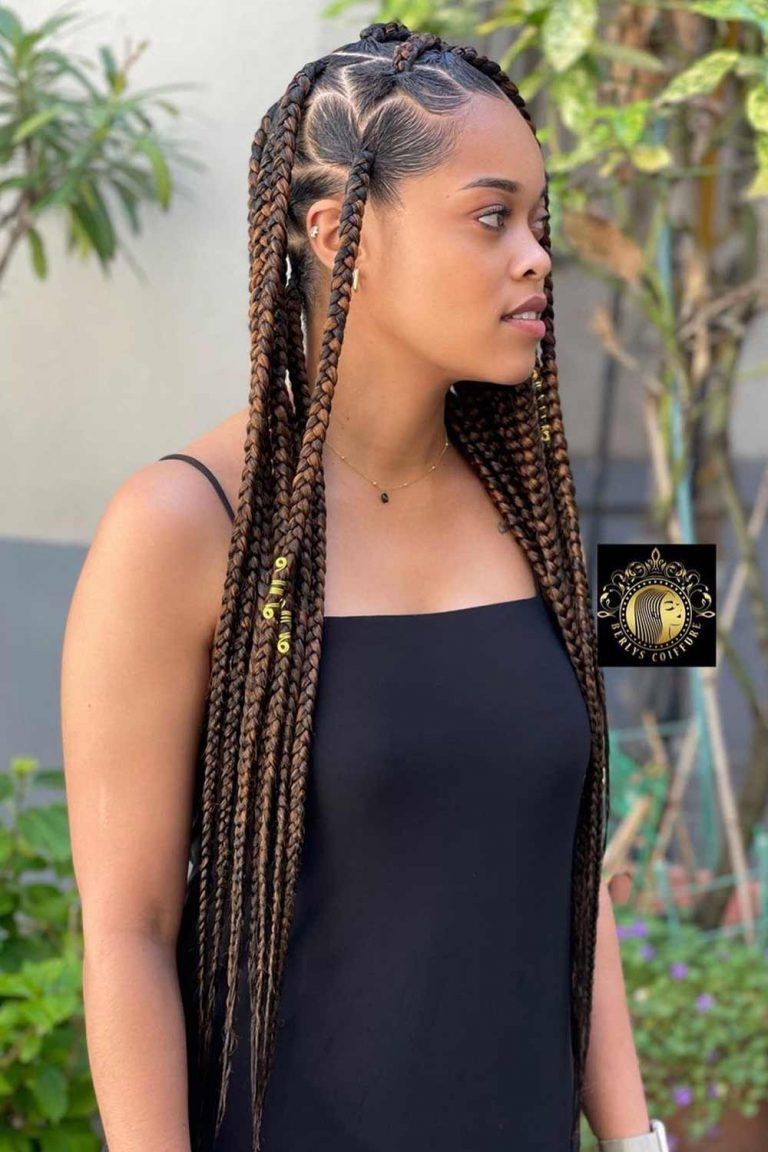 Credit photo: instagram.com/tresses_africaine
Instead of cutting your dookies into the usual box or round shape, you can freestyle when sectioning it. Since it's big, the shape comes out pretty well and gives your hair an unusually exquisite look.
Long Knotless Dookie Braid Style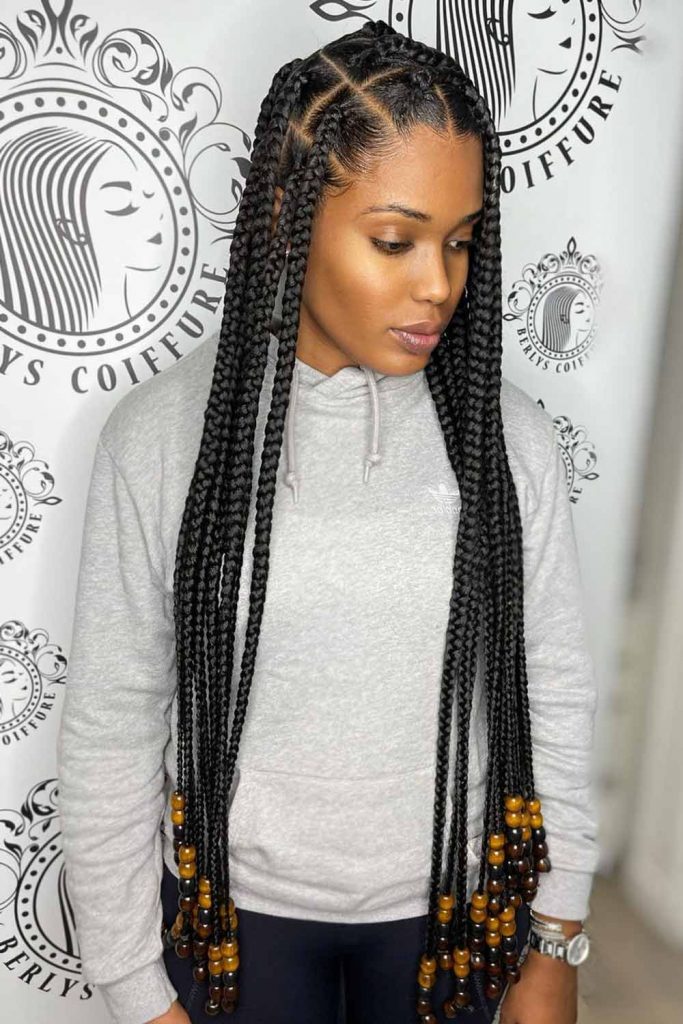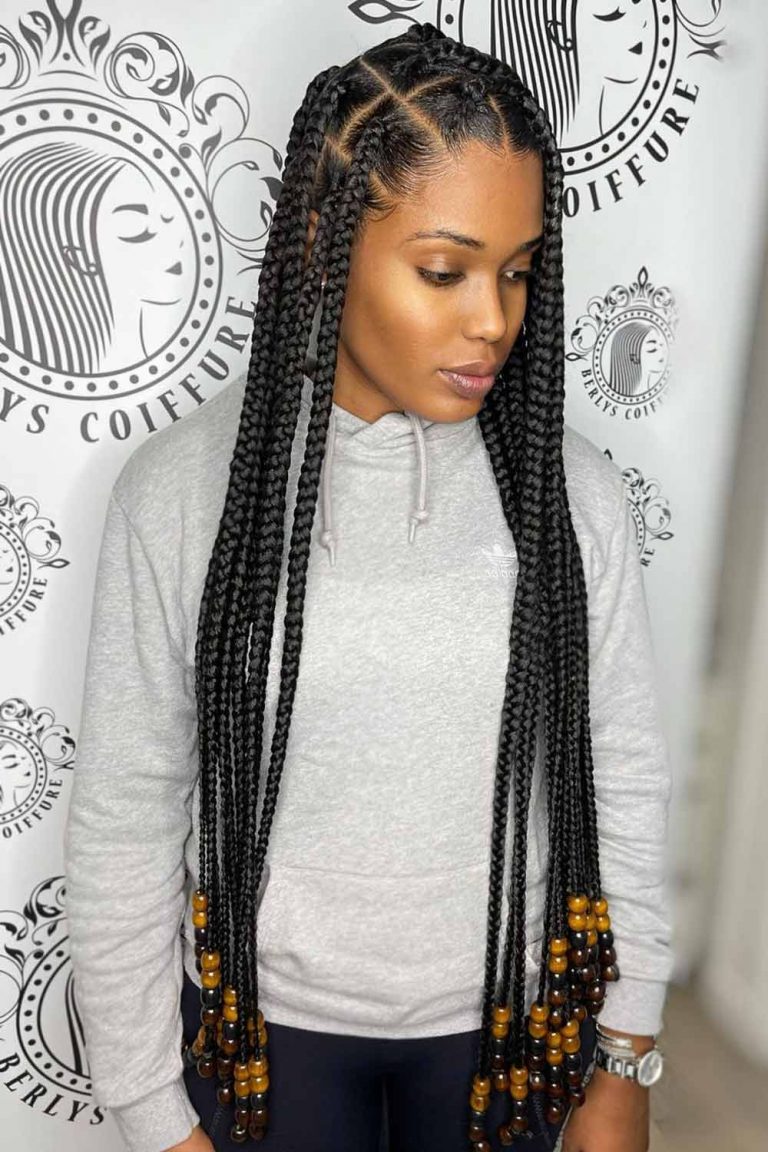 Credit photo: instagram.com/tresses_africaine
Rather than starting your braids with the extension, there's a better option available. Try knotless braids style with your dookie. You start with your natural hair before adding the extensions to your hair. It's not as easy doing the usual dookie but it's much lighter and very chic.
Medium Length Dookie Braids with Curled Ends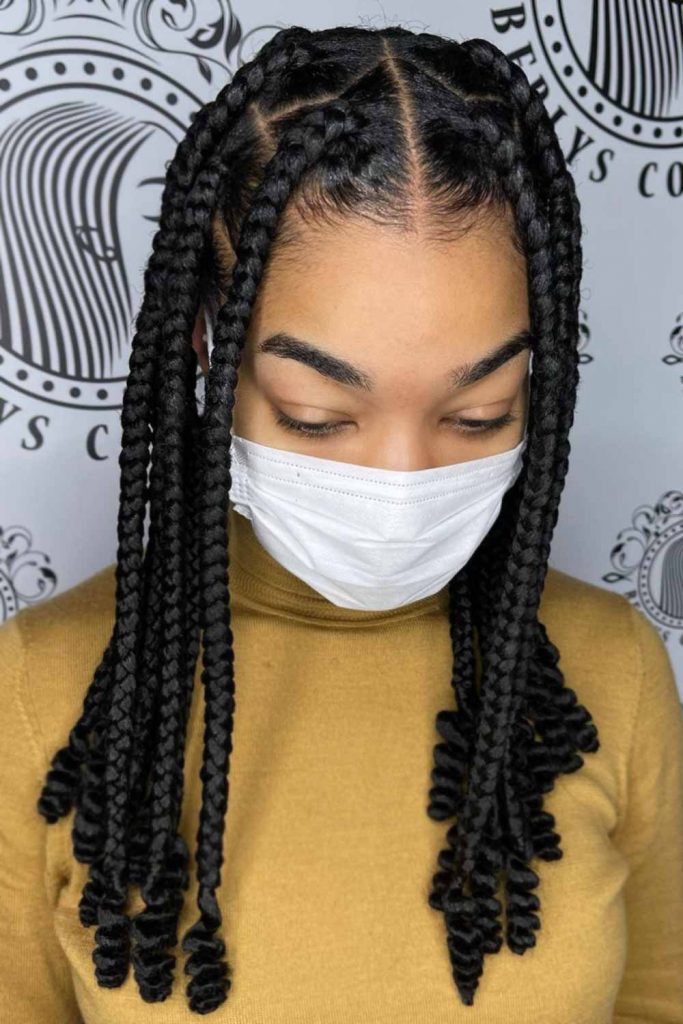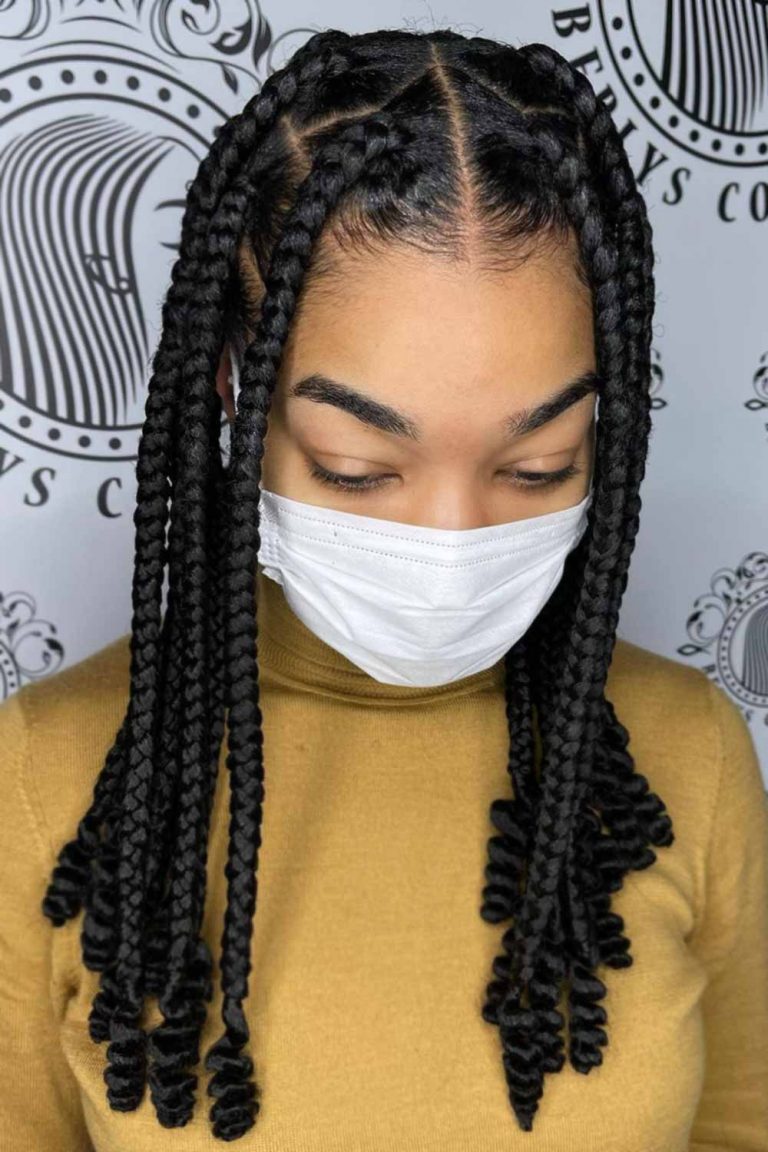 Credit photo: instagram.com/tresses_africaine
Despite being among protective hairstyles, the creativity of this style knows no bounds. Instead of having the tips fall long at the back of your head, you can add a little twist by curling the ends. This has been trending because of its pretty outcome and the medium length is perfect for people who don't want something too long.
Jumbo Dookie Braids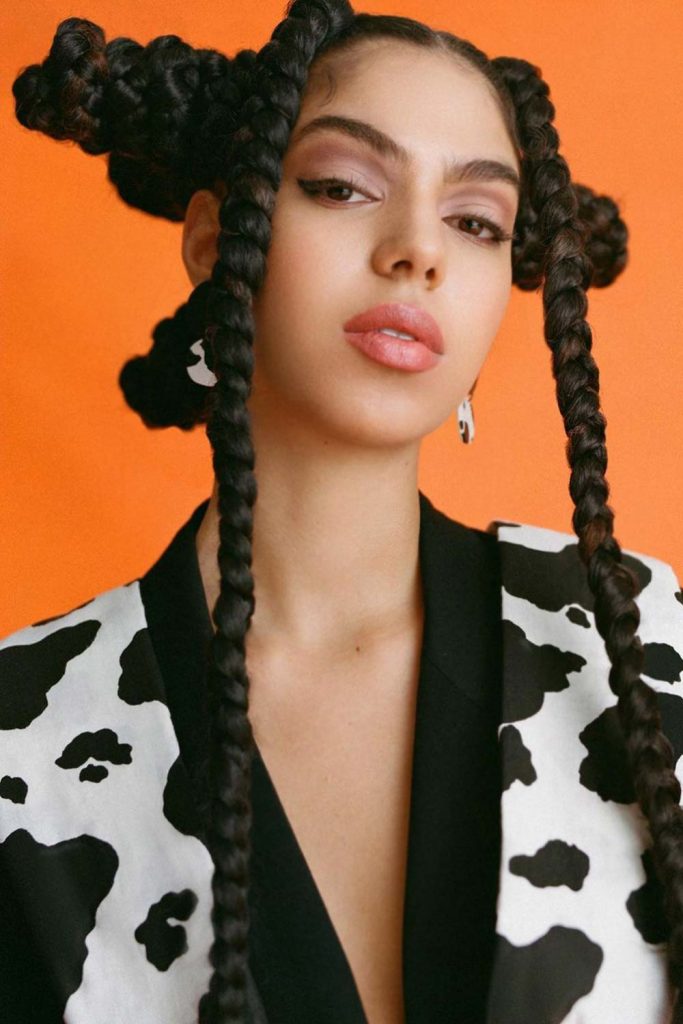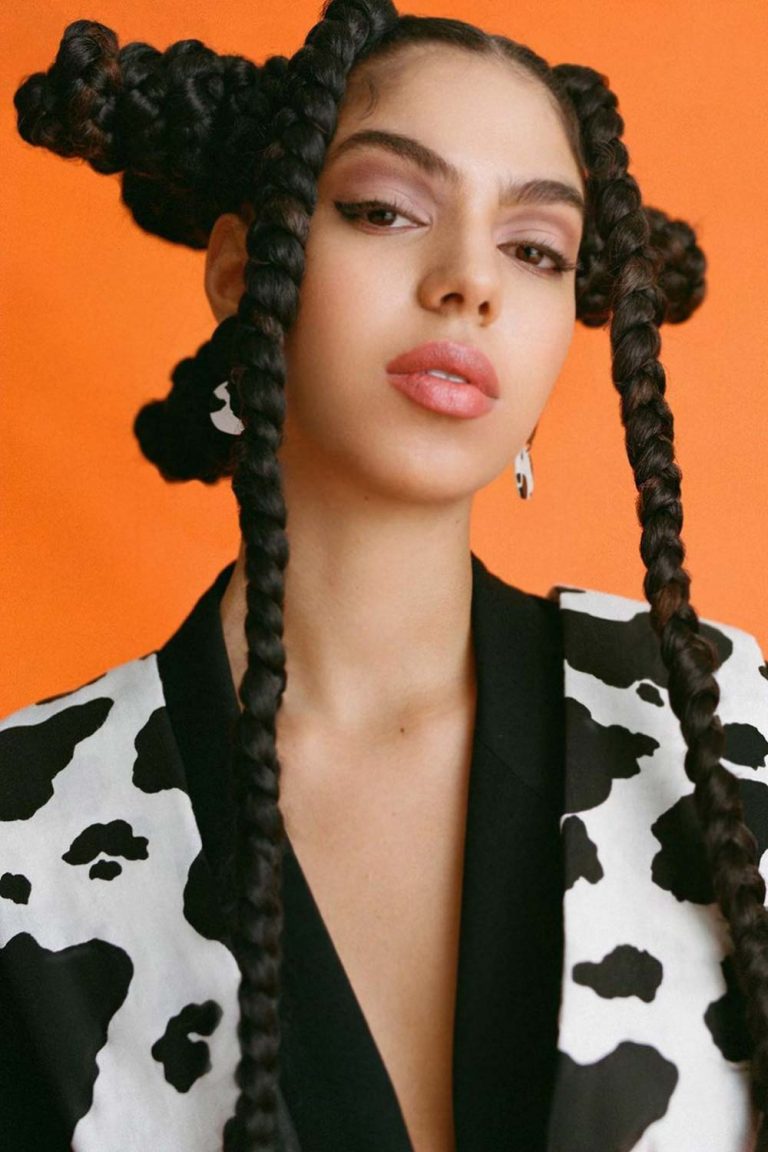 Credit photo: instagram.com/aggie_hair
Jumbo dookie braids mean an extra in the size of your braids. They're extremely big and aren't even up to 10 in quantity. There's beauty in size no doubt as this is quite evident in this hairstyle.
Extra Long Dookie Styled Braids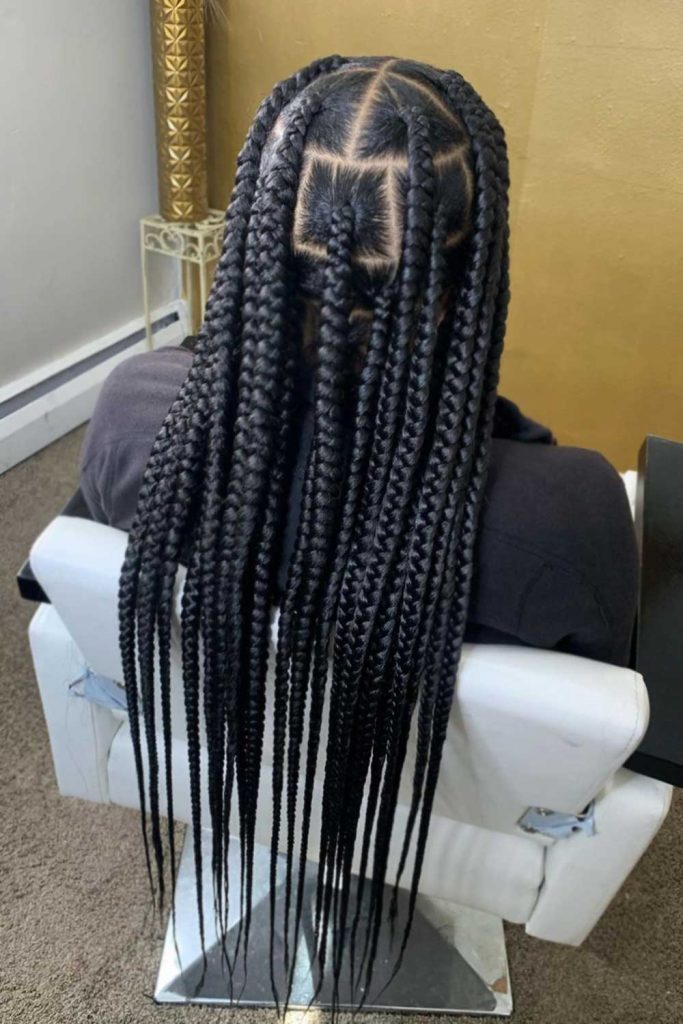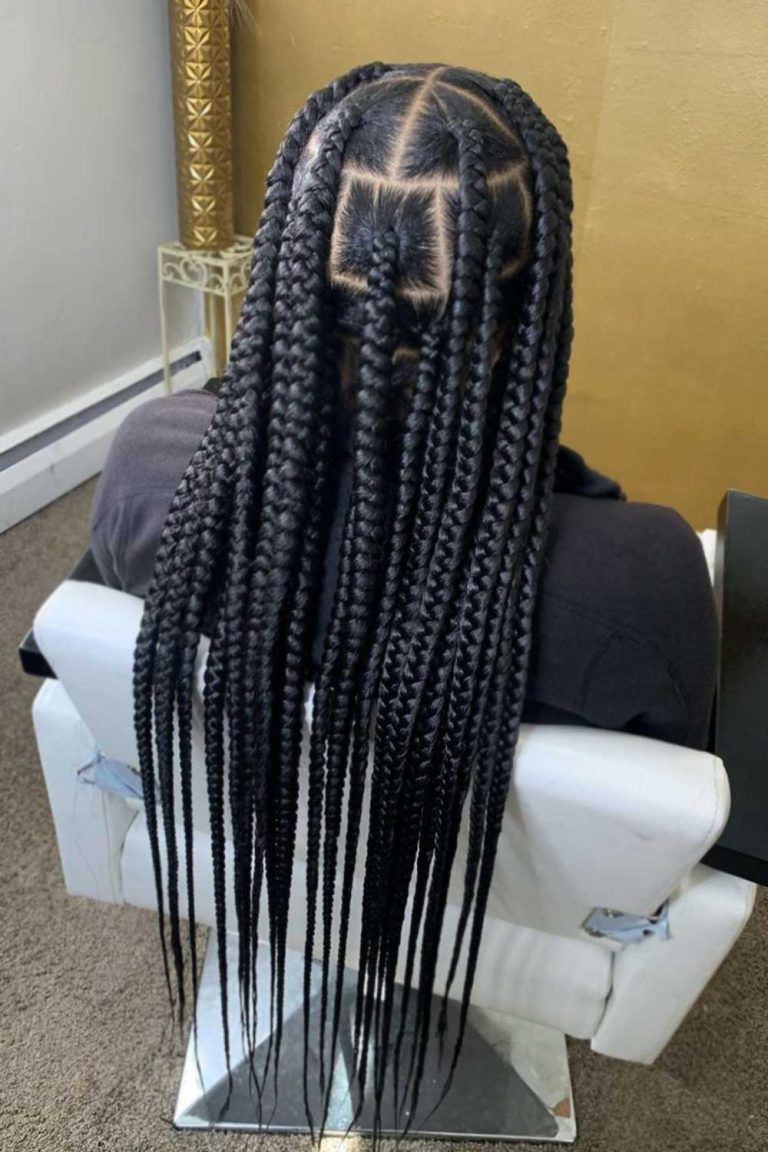 Credit photo: instagram.com/shexcrownedme
If you're all about length, then you have the answer on what to get. You can go the extra mile with your length as your hair drops effortlessly at the back of your head. This is usually the number one choice for women that are tall but it doesn't mean you can't try it if you're average in height.
Dookie Braids with Slightly Edges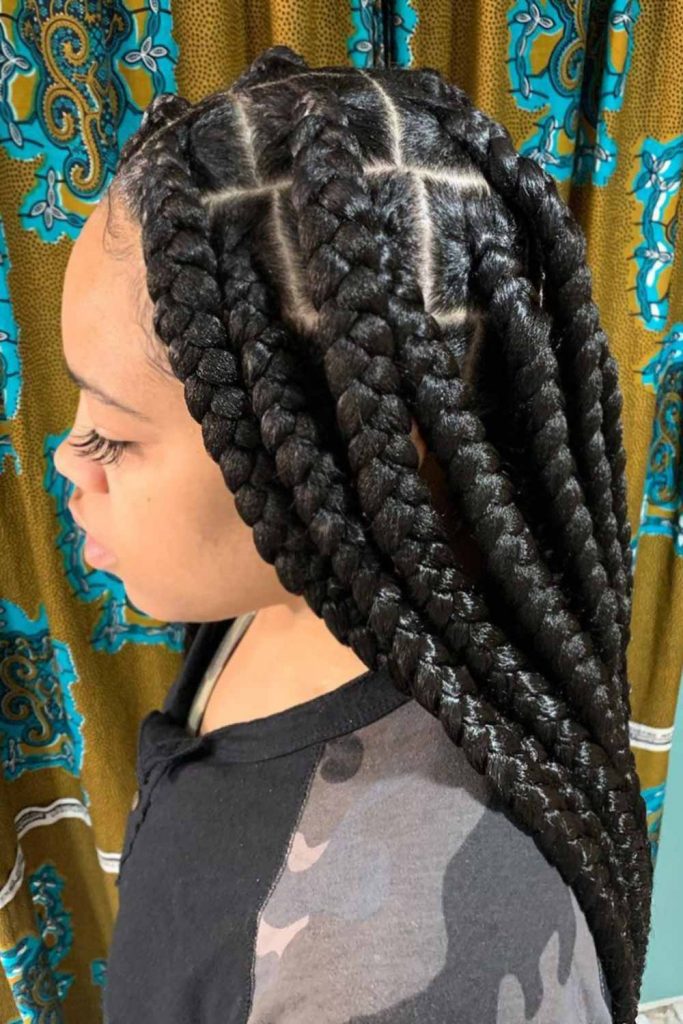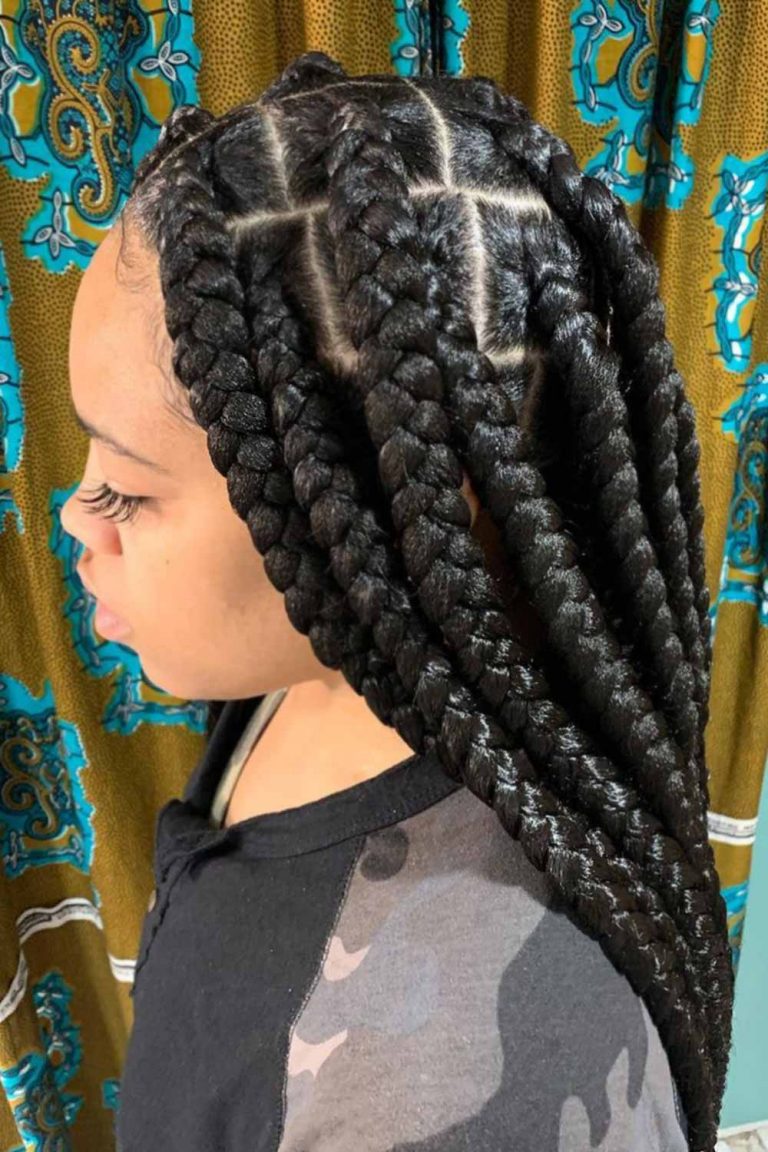 Credit photo: instagram.com/shexcrownedme
Given the size of your braids, you can easily emphasize your edges hair. With the right amount of edge control, you can style your baby hair into waves or curls but it's important to not let the hair strands be too much. If excess, it could affect the overall look of the hairstyle.
Brown Dookie Styled Braids with Beads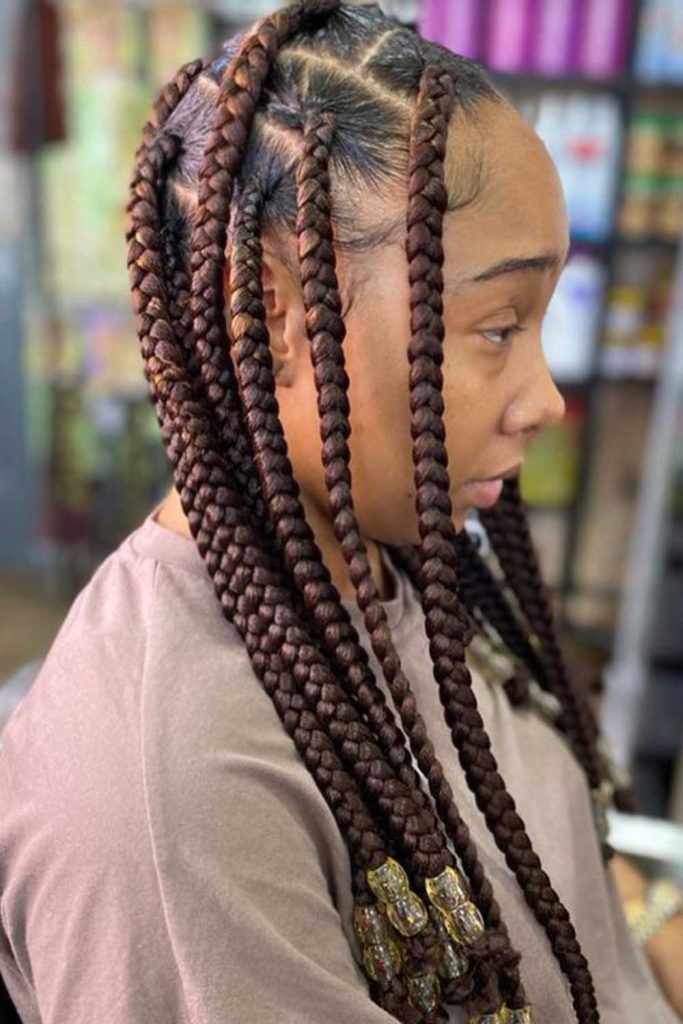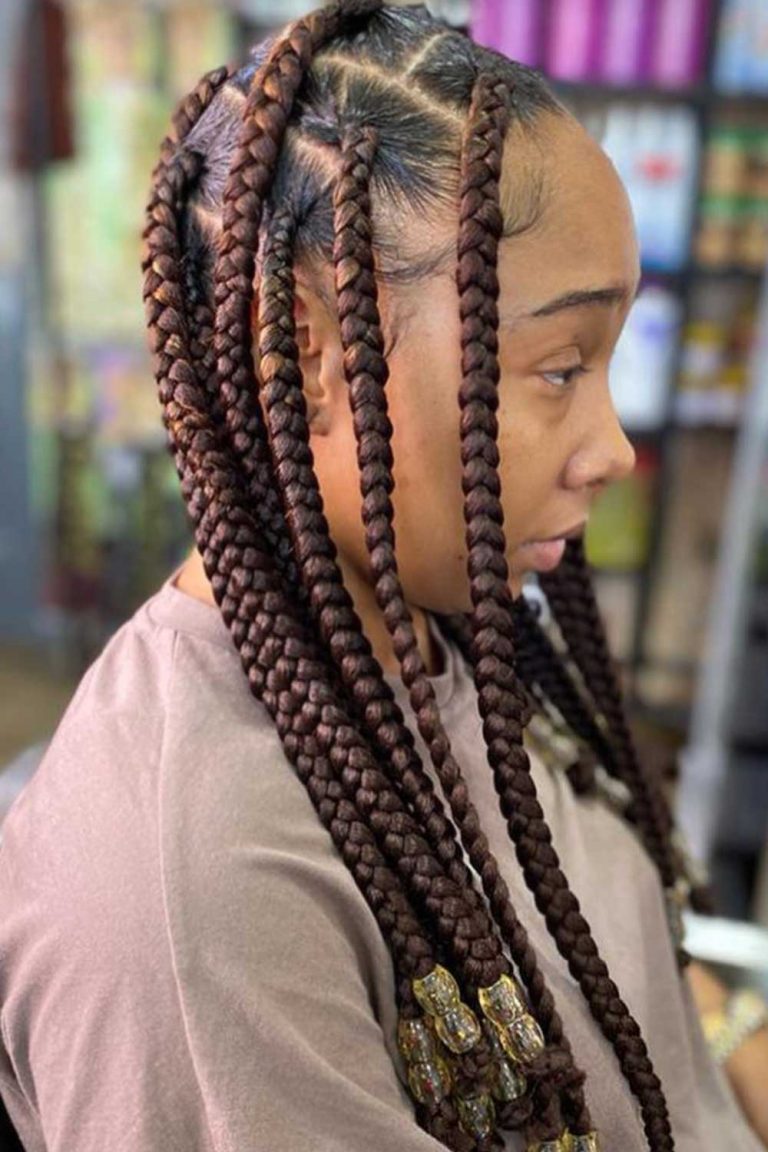 Credit photo: instagram.com/silverhairgh
Even if your braids are long or short, it's no barrier to the addition of accessories such as beads. With so many types of beads available, you can pick your favourite and stack two to three at the tip of each of your braids. It's old school if you still think only children use beads.
Dookie Braids to Ponytail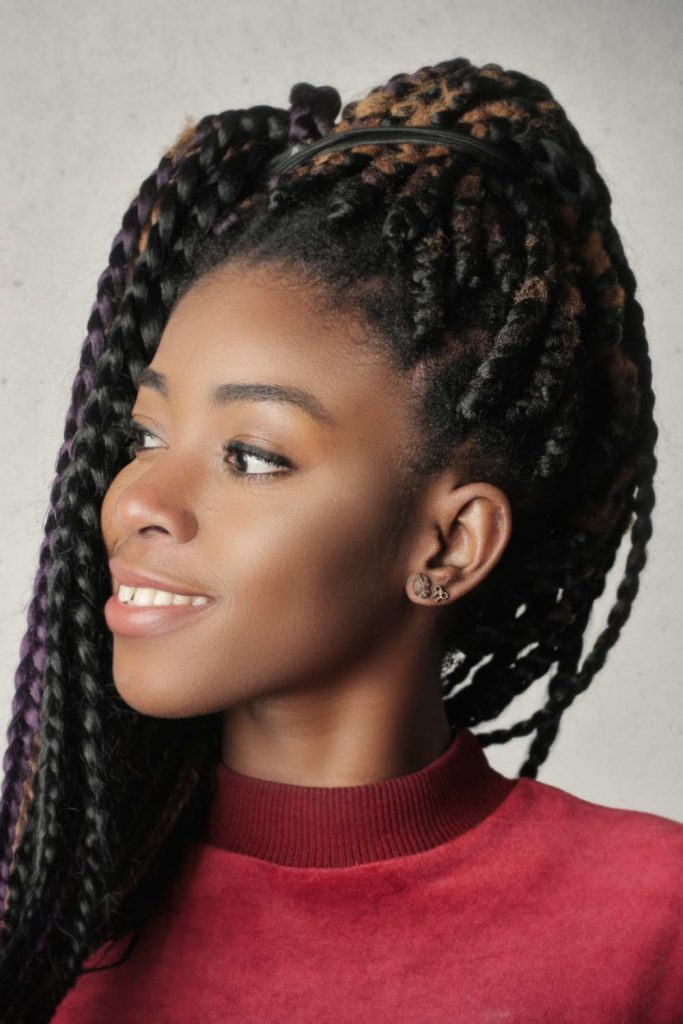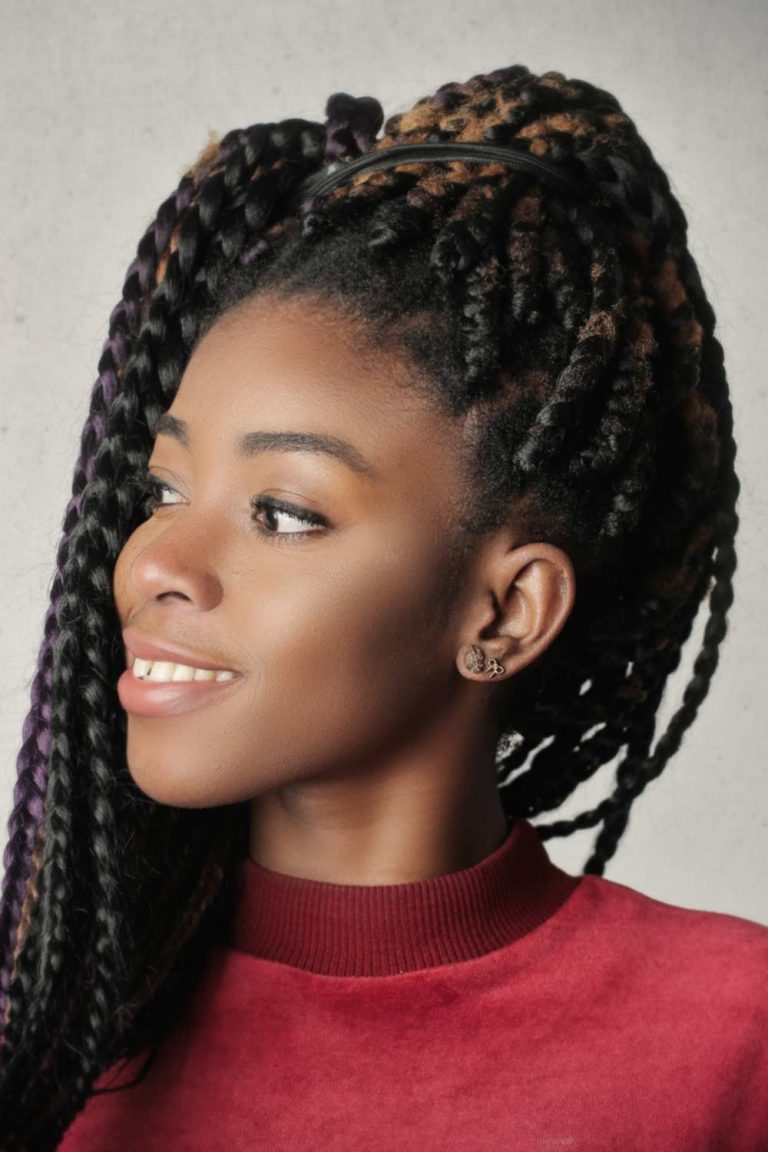 Credit photo: shutterstock
After braiding your hair, you can have it styled into a ponytail. Although it doesn't look like the usual sleek ponytail, the result is still pretty impressive. You can have the ponytail packed high or in the middle but you don't want to be too tight so it doesn't pull a particular braid or number of braids.
Important Facts To Note About Dookie Braids
With these festival braids, there are a few useful tips to note in order to enjoy your braids to the fullest. They'll be very beneficial, especially to a beginner who hasn't braided their hair before.
The first thing to note when making your braids is to take your time. You should avoid rushing as neatness should be prioritized over speed. This is for a better result. The second useful tip is to use a satin scarf at night to cover your hair. This would increase the style's lifespan. Also, when braiding, it's essential to use edge control for better control of the roots since the section is large. It would ensure neatness which is the beauty of braids.
However, it is also essential to avoid cutting your hair into small parts. You shouldn't also braid it too tightly as that could weaken the roots and lead to hair loss. Don't also buy hair extensions that don't work well with hot water since you might need to dip your hair into one after.
Dookie braids are the new style in town and have gotten quite popular recently. It is worn by a lot of coloured women these days and it's widely appreciated. What's more is the versatility of this style and how extra accessories like beads, can make a difference in your look. Once you follow our advice on things to do and avoid with these braids, there's nothing stopping you from achieving your desired hairstyle.
REFERENCES:
Was this article helpful?