With French braids popping up on the big screen, it's no wonder that French bangs are also making their comeback. These types of bangs are gorgeous hairstyles that everyone is wearing these days. They are quite easy to style and there are also various ways to change your look by just restyling your girl bangs! We've listed out everything you need to know about these bangs and the perfect styles that go best with them.
What are French Bangs?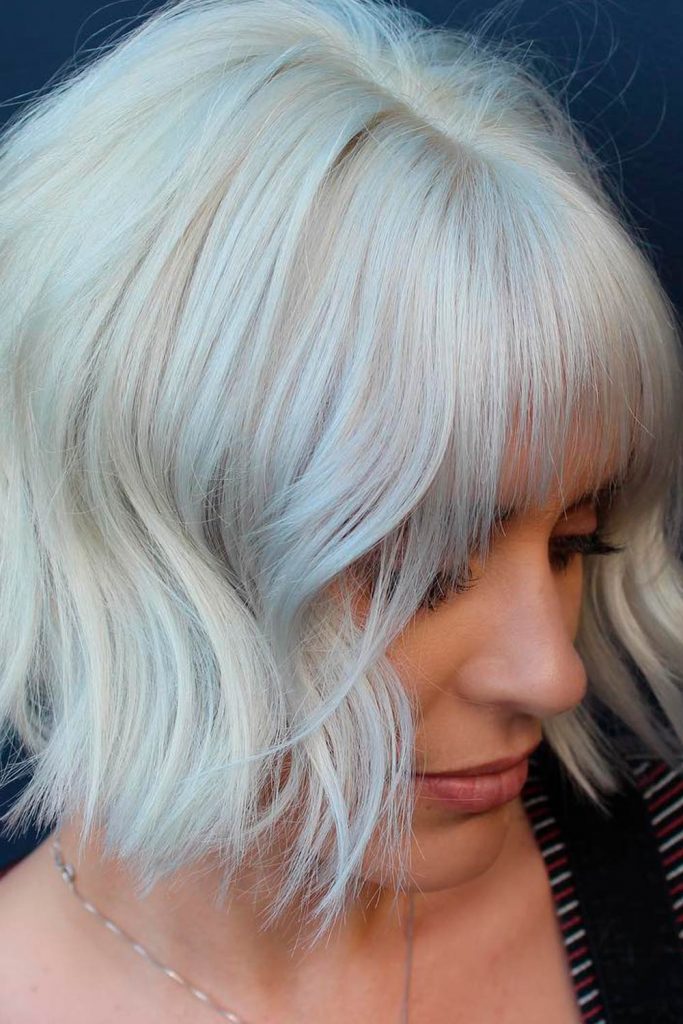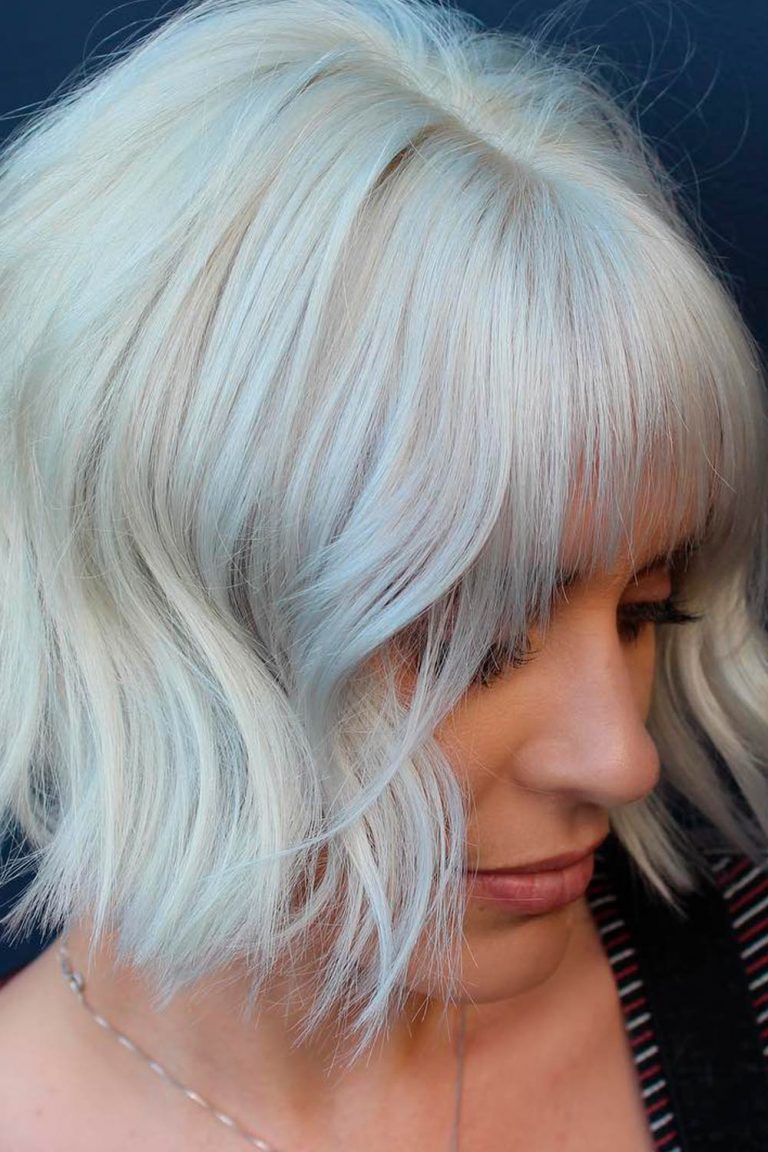 Credit photo: instagram.com/hairbykristinamarie
French bangs, also known as French girl bangs, are long and voluminous angled bangs that normally stop on the cheekbones on both sides of the face. They are strands of hair that fall over the eyebrows but stop right above the eyes. While not quite as hefty as blunt bangs, these fringes are also not all that similar to wispy. Rather they are more similar to the curtain type of bangs just a little shorter in comparison.
Who Looks Best on French Bangs?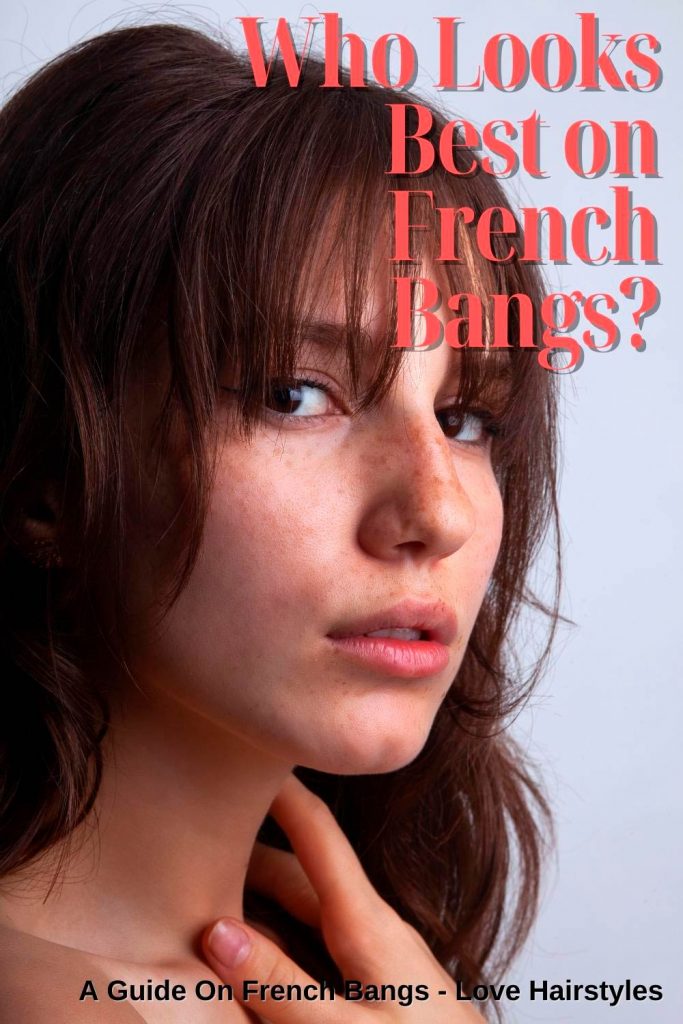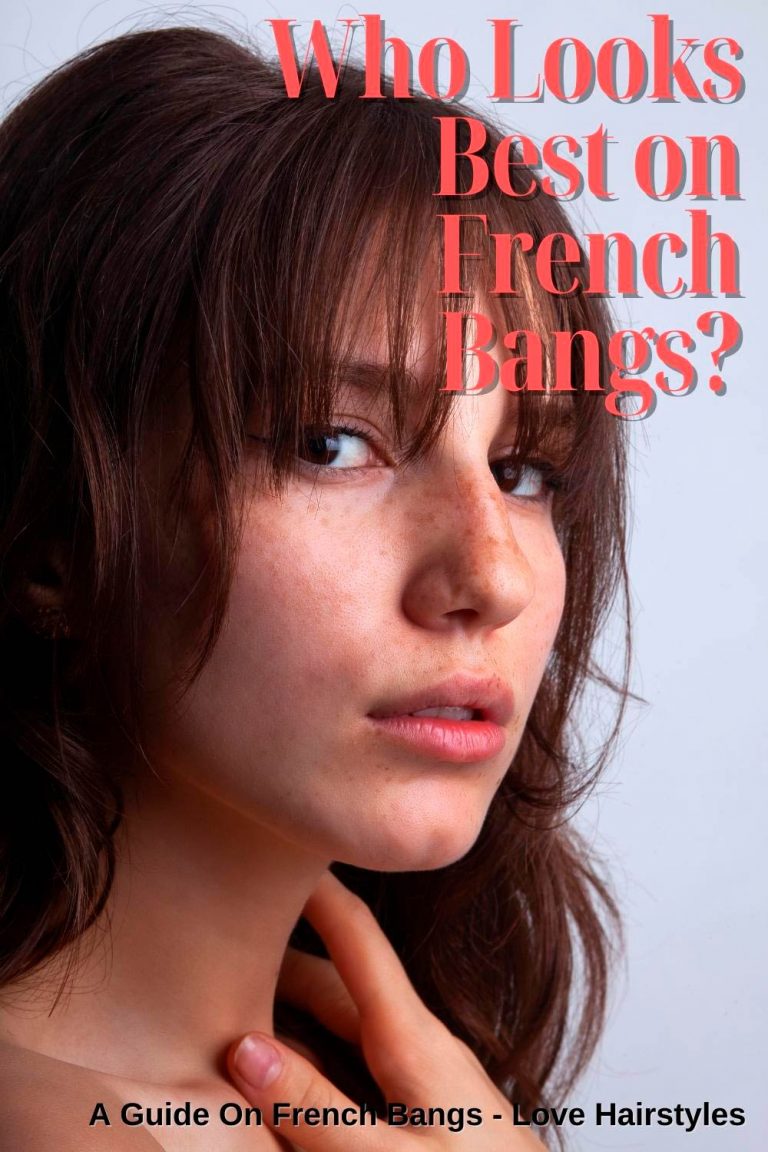 Credit photo: shutterstock
If you enjoy drawing attention to your eyes or enhancing your cheekbones, then this fringe is definitely for you. French bangs, which are renowned for their stylish and casually sensual attitude, highlight your eyes and help you contour your face more flatteringly to highlight your favourite facial features. The open split exposes your forehead rather than covering it and so all face forms, whether round, heart or square shape are complemented by the angled, curving nature of these bangs.
Things to Consider Before getting French Bangs
Credit photo: instagram.com/kinlochsalon
i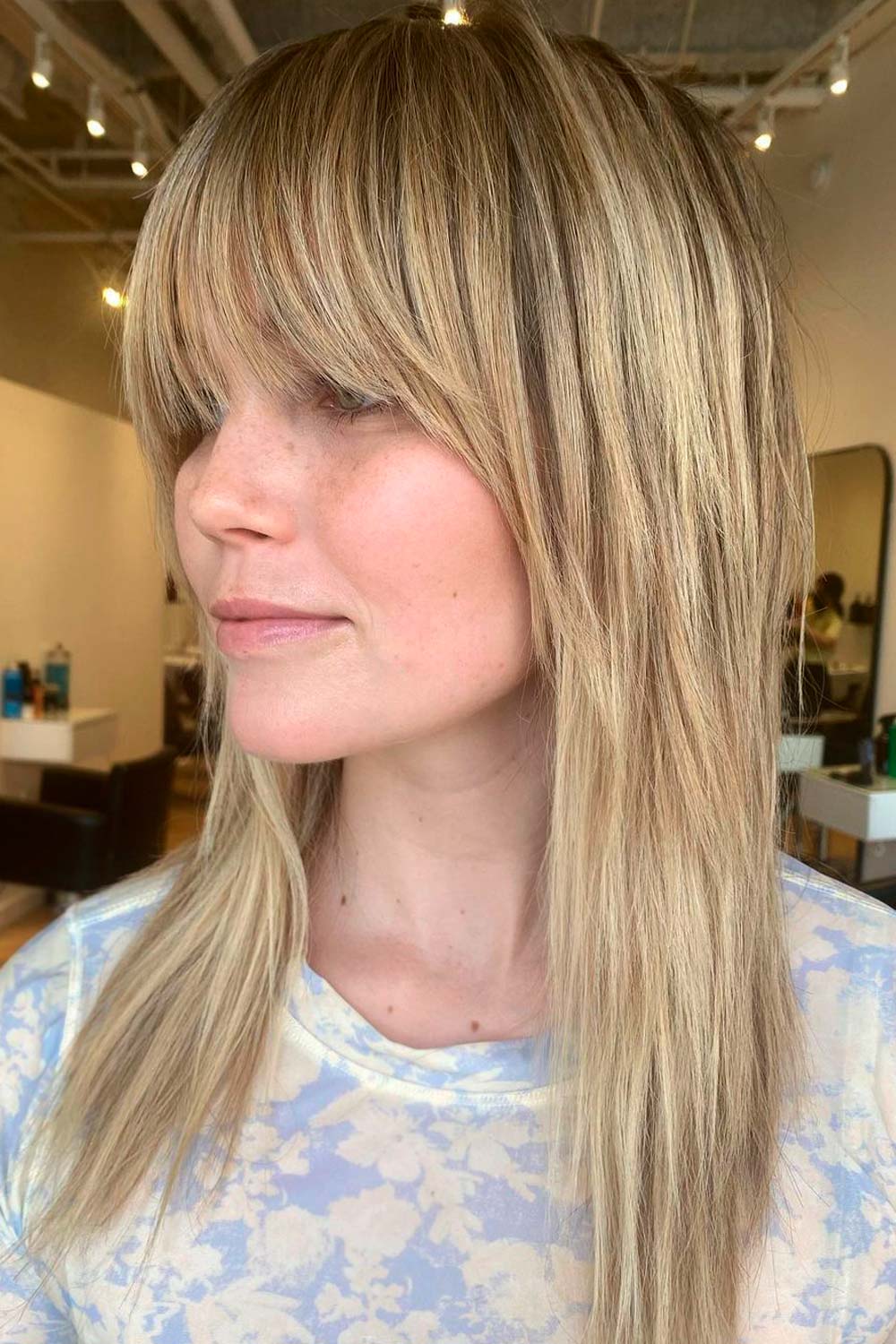 Credit photo: instagram.com/cutyourhair
i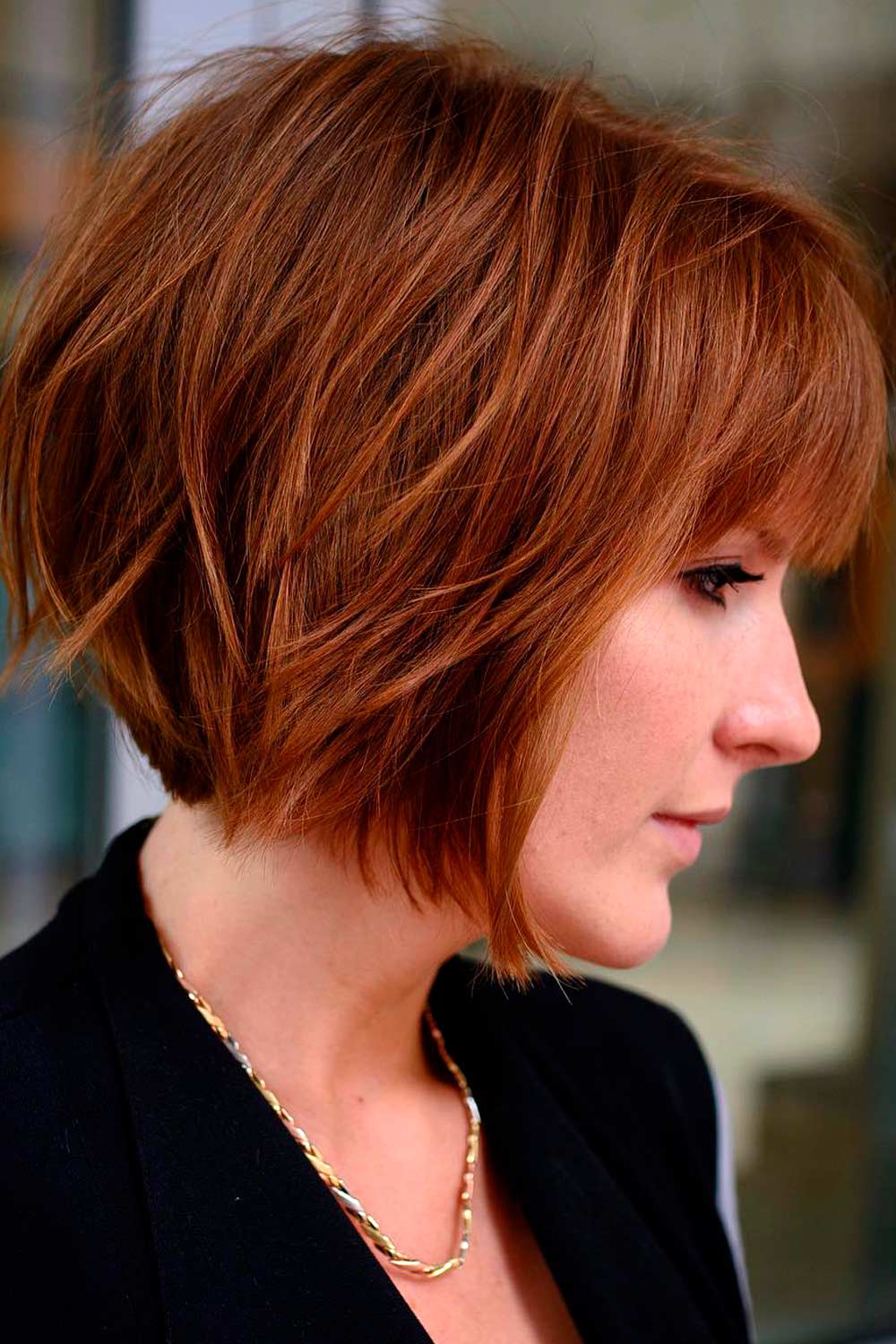 Credit photo: instagram.com/salsalhair
i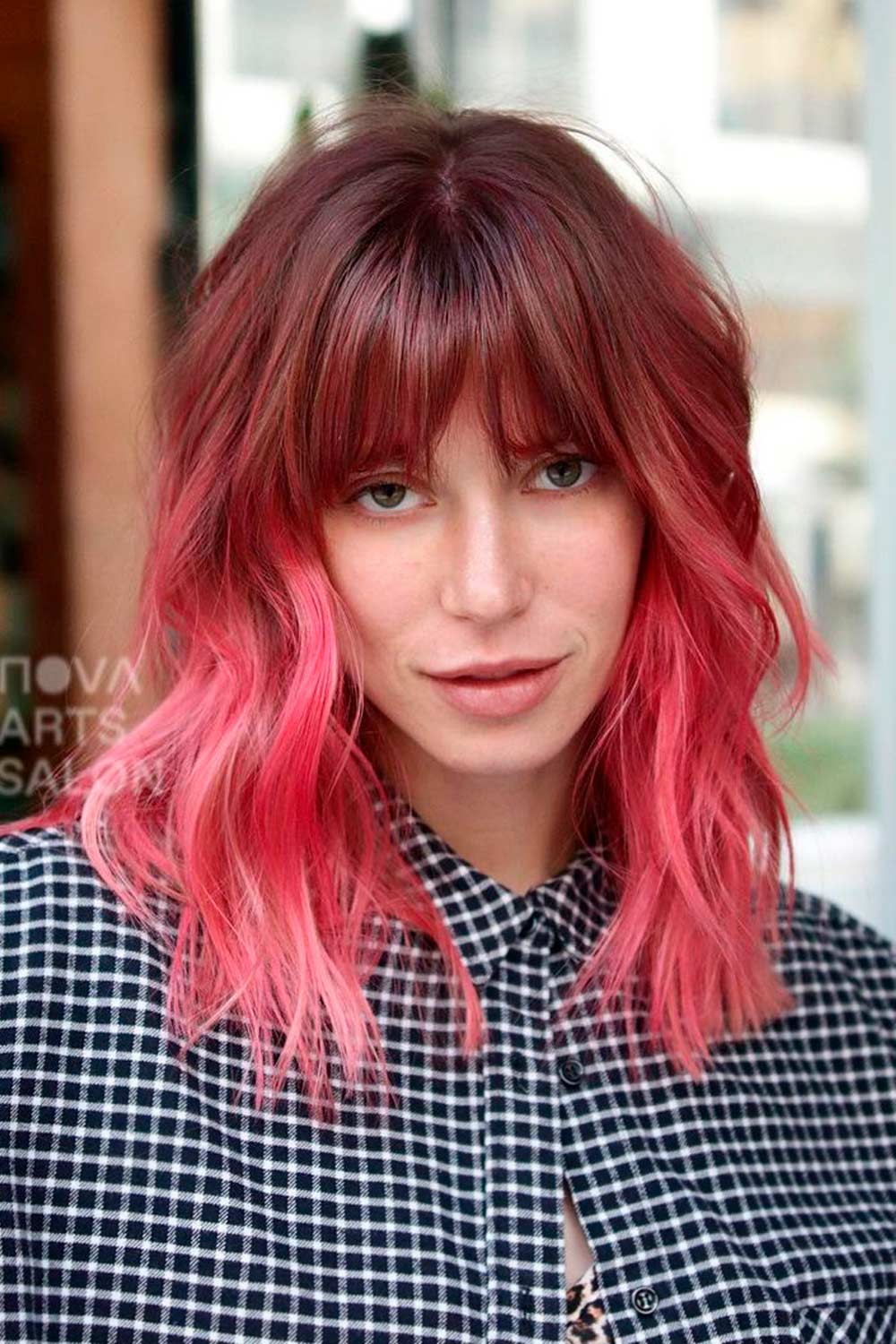 /
Before deciding to hop onto the trend of french fringes, there are a few things that are worth considering.
First thing first is to know how to specifically ask for the French bangs itself from your stylist. This is because they are somewhat similar to bottleneck bangs just that they go lower than the latter. Also, it would go a long way if you took samples along for better imagery and an idea of the style you're hoping to get.
Another thing to consider is whether you're fine with little strands of hair getting into your eyes. This is because of the nature of this type of fringe as it stops right on the eyes while highlighting it.
You should also know that thanks to the length and curve around the edges of the fringe, they are easy to style with your hair either up or down. Also, you can practice styling your hair in different ways to decide what suits you best.
Once you've achieved the desired bangs you're going for, you can then nail the classic french girl look everyone has been talking about.
Styles to Rock with French Bangs
Although fresh bangs have a standard pattern and shape, it doesn't stop you from rocking them in different ways to change your appearance. You can decide to break free from the usual center parting and go for the offside own while having your hair up or down whether long or short.
Messy Short Hair Bob with Bangs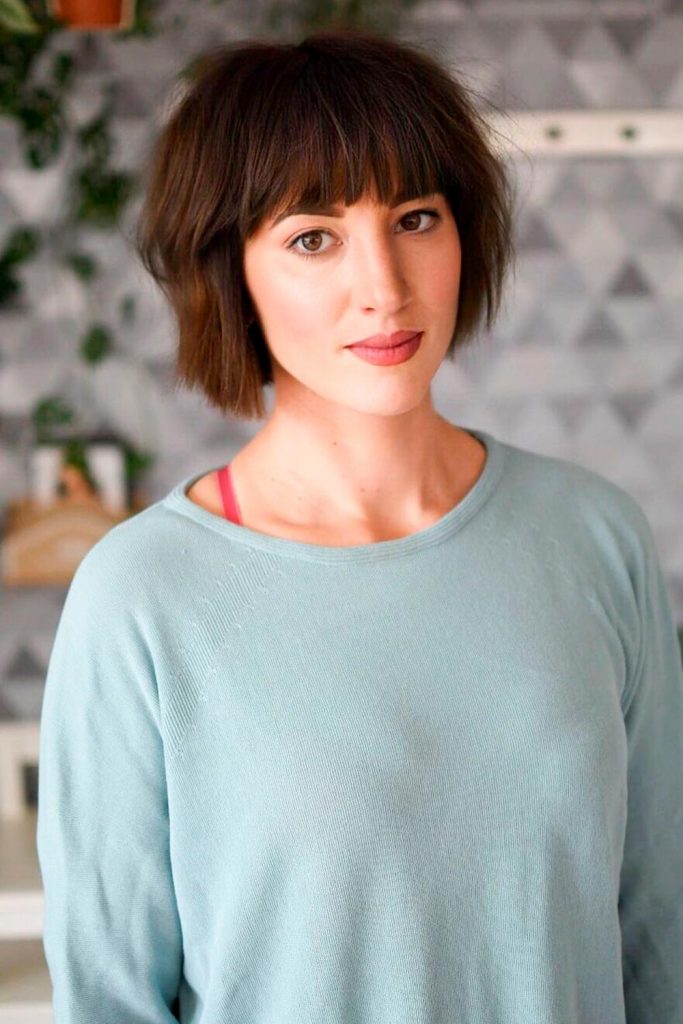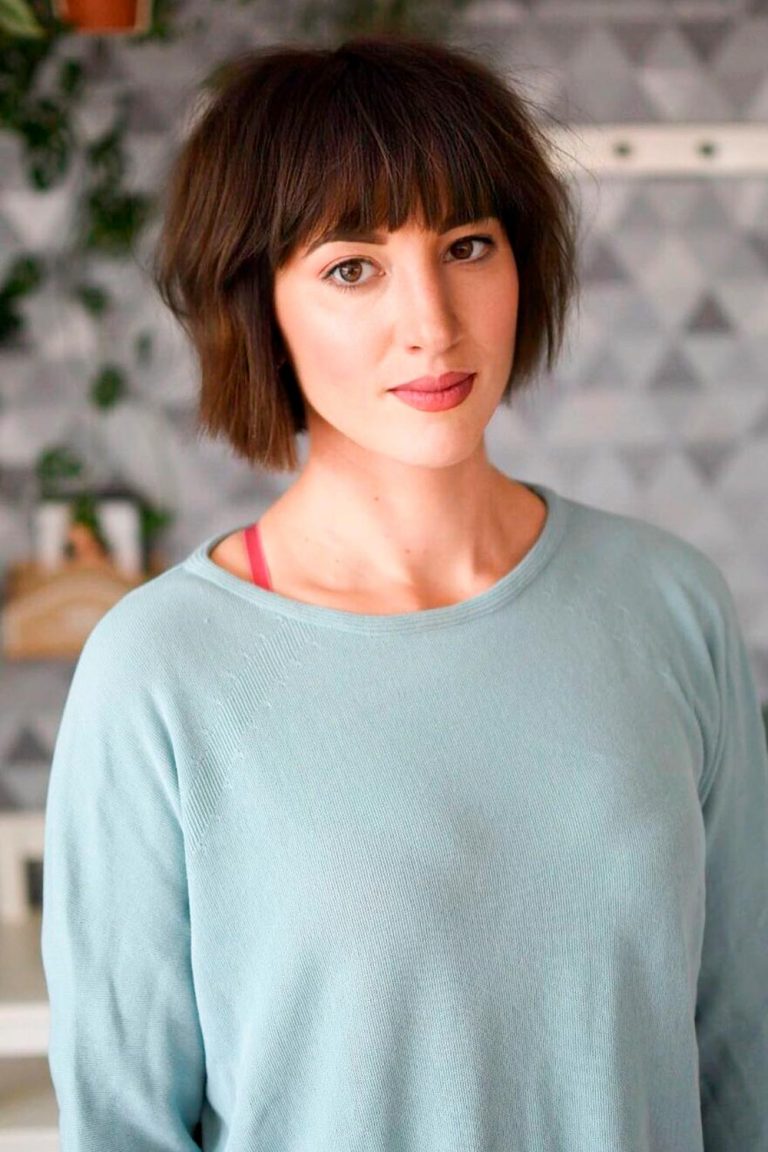 Credit photo: instagram.com/studio_marteena
The messy short hair with bangs provides you with such an effortless yet pricey look. It is simple and casual but still very lit. If you want a style that doesn't require much stress and maintenance, it's a great option to consider. The volume of the bob perfectly complements the fringe and just produces a worthy result.
French Bob with Bangs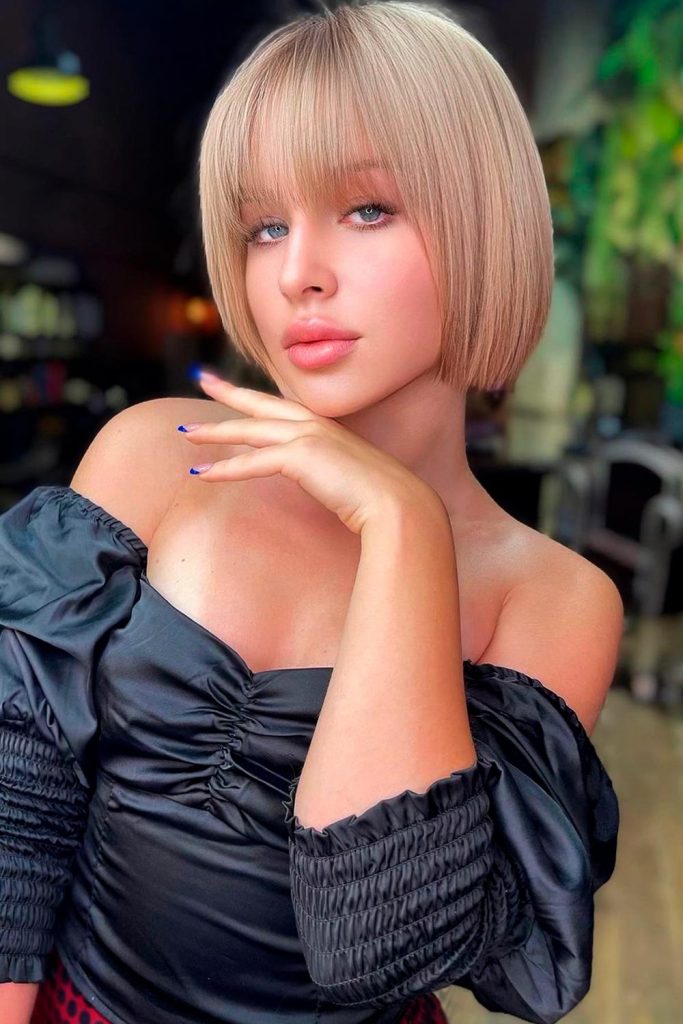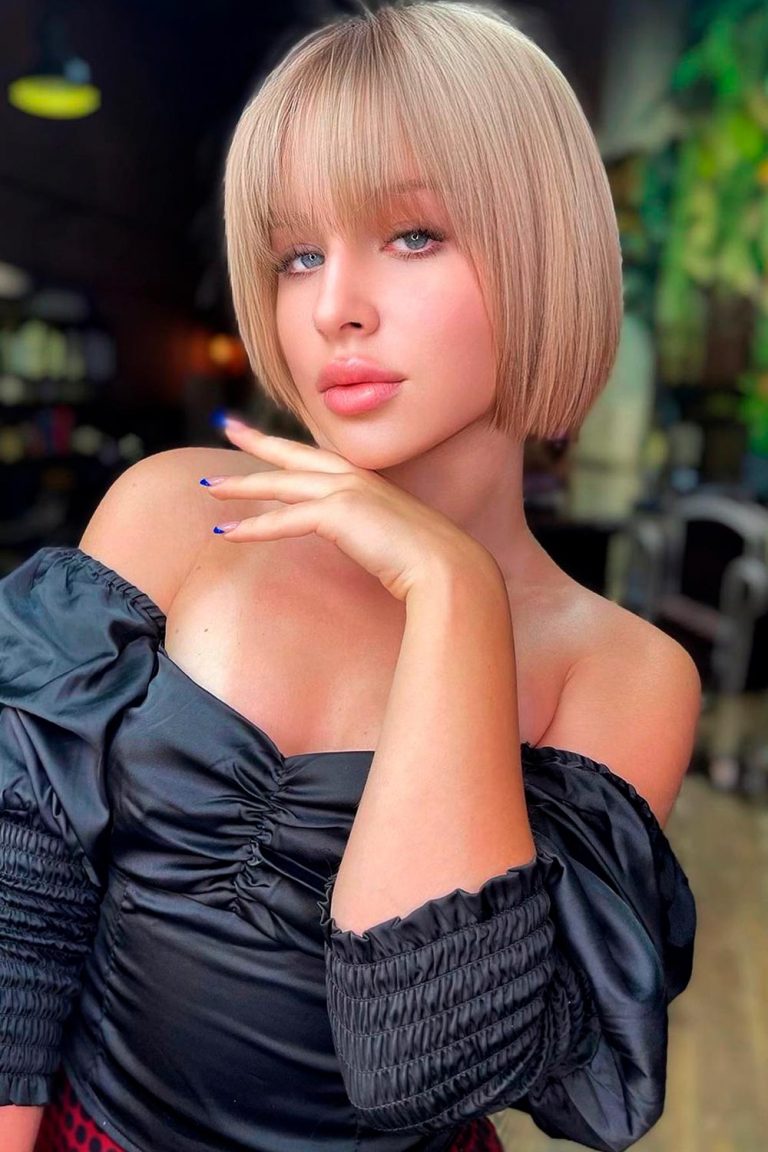 Credit photo: instagram.com/sofiya.bravo
For french bob with bangs, we adore how the larger length on both sides elongates while narrowing the face to leave the eyes unobscured. It's almost similar to Korean bangs and is suitable for those who love short haircuts and still want to look chic.
French Girl Style with Lob and Side Swept Bangs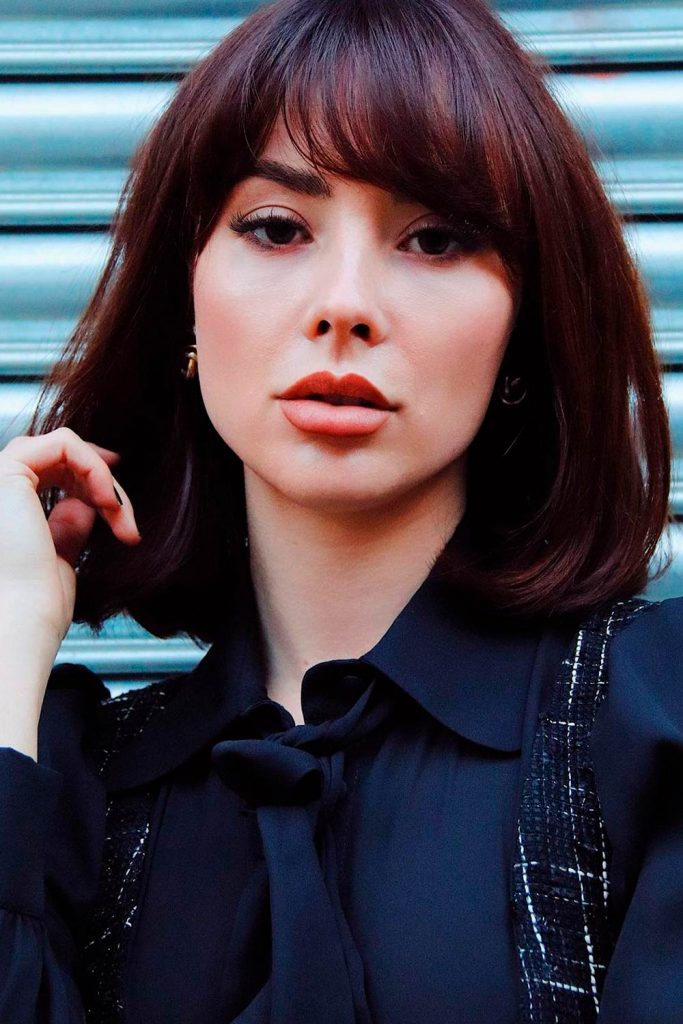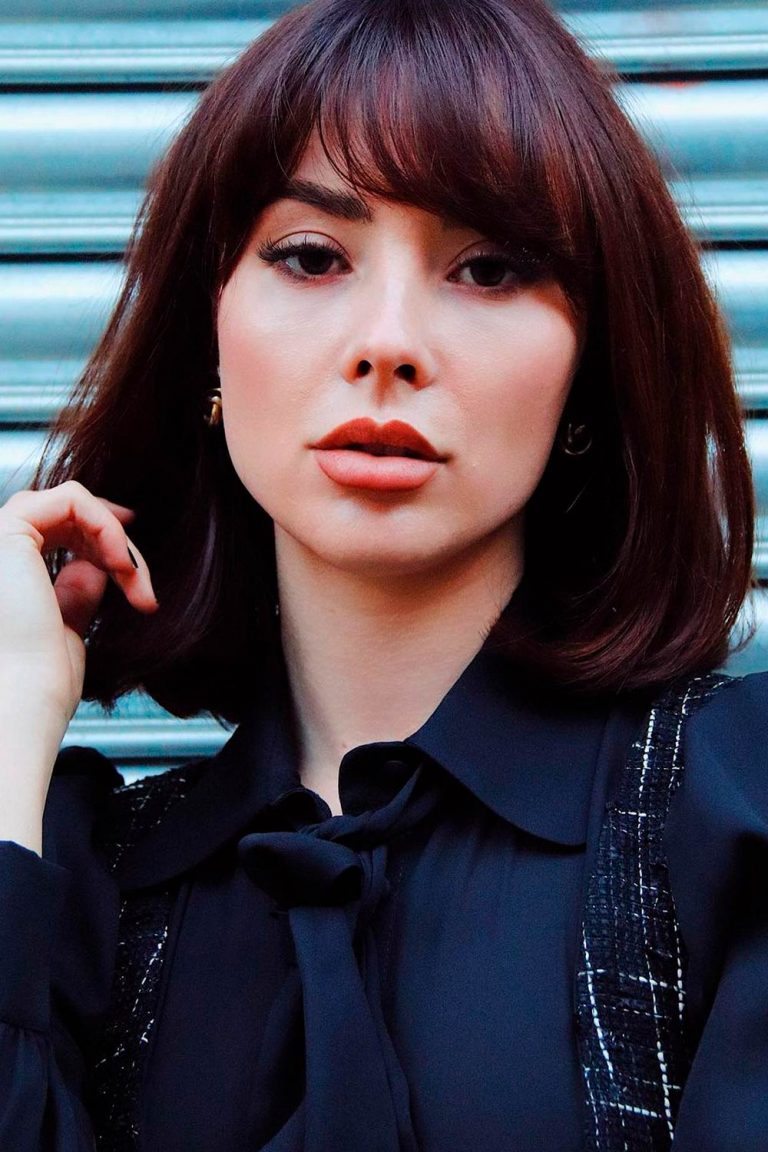 Credit photo: instagram.com/tomsmithhd
Don't want your bangs falling directly over your forehead? Why not have it swept to the side just like how a few french girls rock theirs? It's the perfect style for ladies who love emphasizing a particular side of their face and still want to have a carefree appearance.
Curled French Bangs with Stacked Bob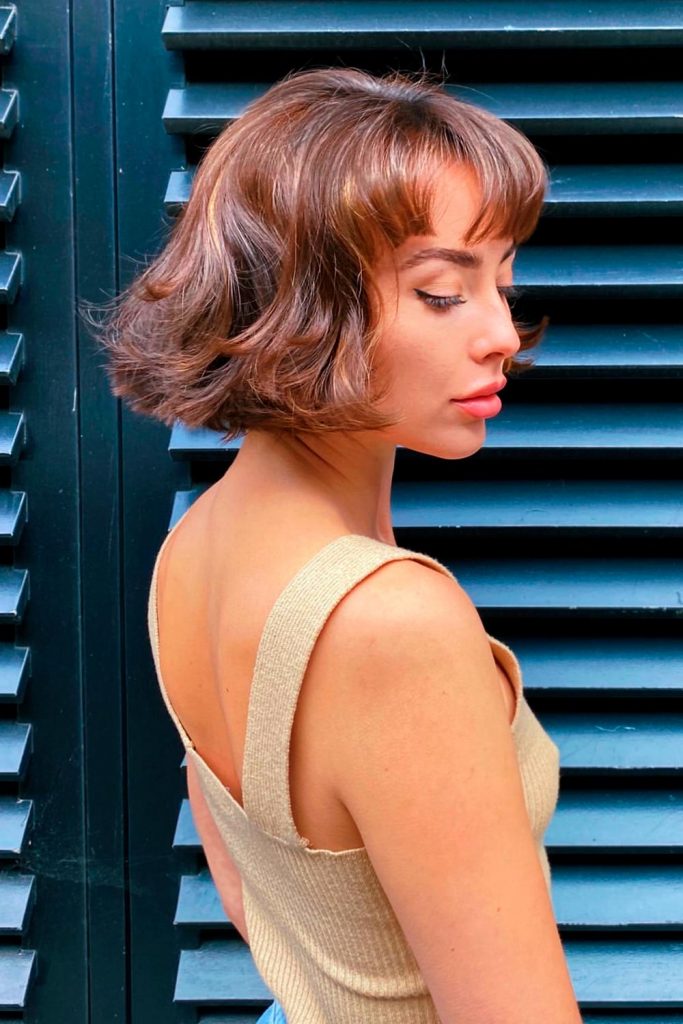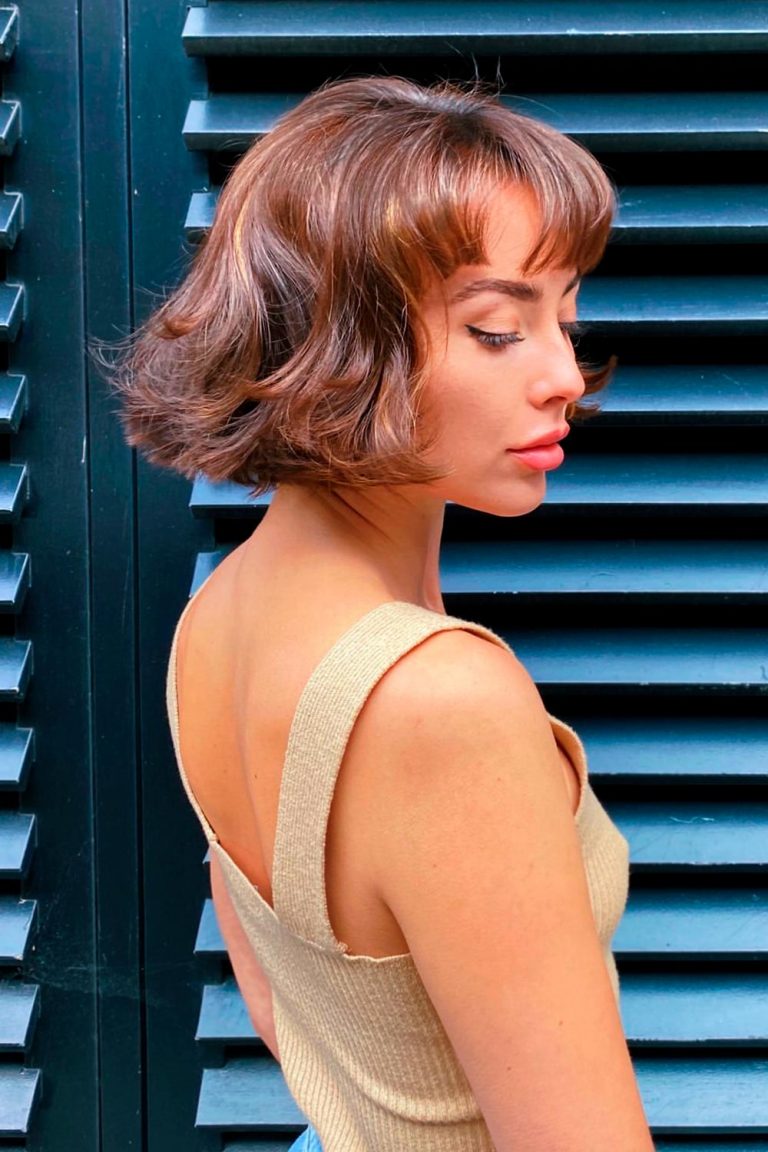 Credit photo: instagram.com/tomsmithhd
This classic style draws focus to your eyes as your bangs are well-curved and stop right above your eyebrows. The rest of your hair is cut short and has loose curls which greatly compliments your bangs. What's more is that You can either part your fringe in the middle or the side, either way, you get a lovely result.
Full French Fringe with Soft Curled Hair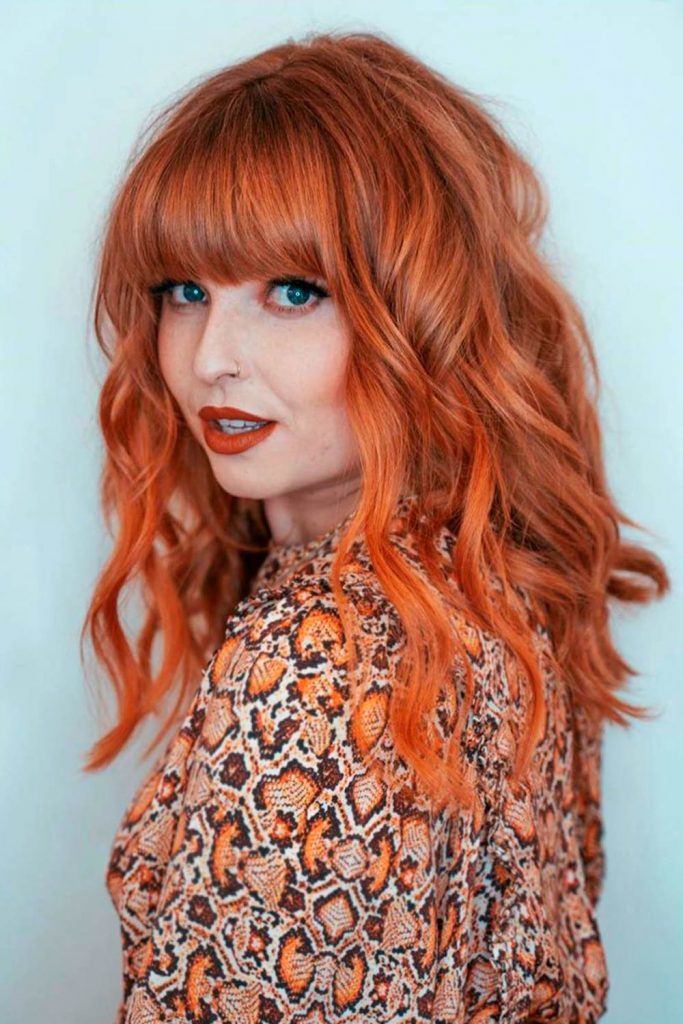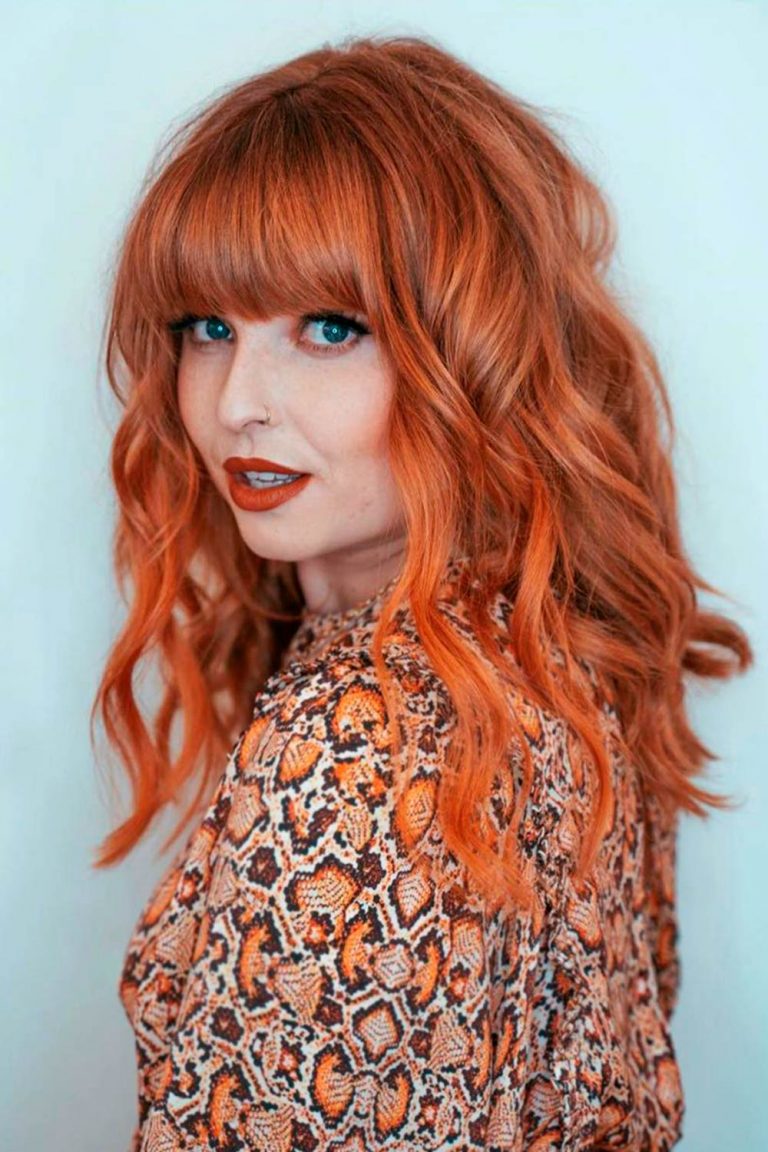 Credit photo: instagram.com/tomsmithhd
For ladies who love to have a full and voluminous bang, nothing is stopping you from attaining such a look. This french-inspired bangs fully cover your forehead and eyebrows while at the same length right above your eyes. As pretty as it seems, it's necessary to give this bang all the care it needs as it would get oily and greasy easily from coming in contact with sweat often.
French Curtain Bangs Style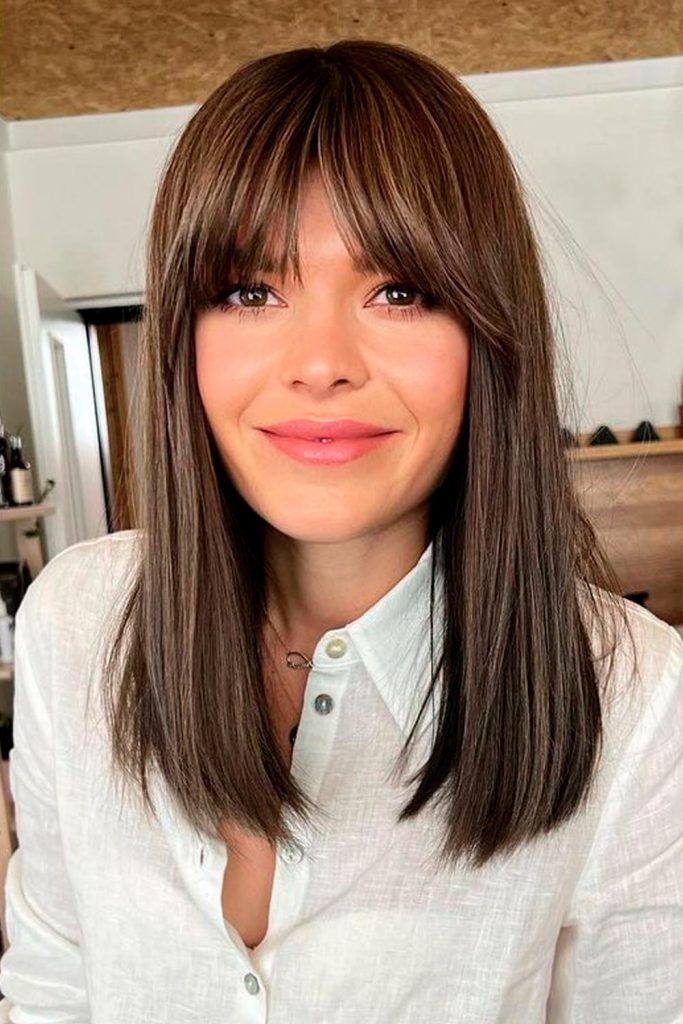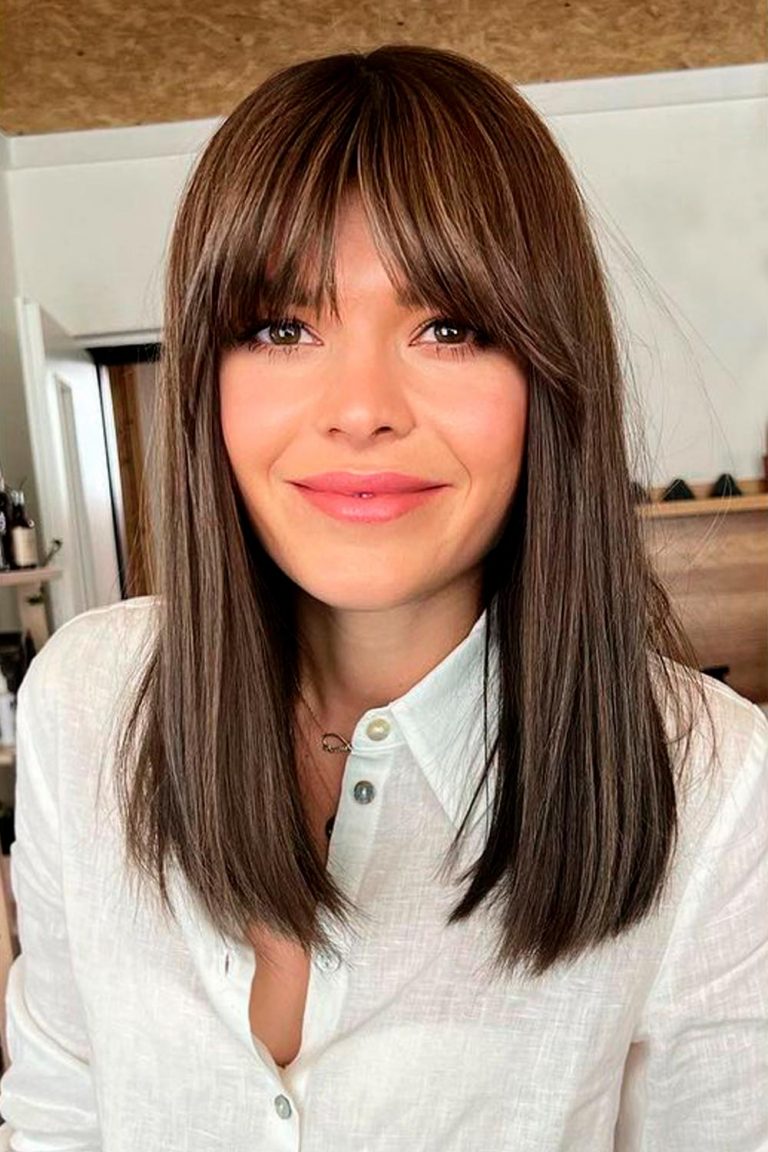 Credit photo: instagram.com/studio_marteena
Everyone has probably heard about curtain bangs and is wondering how to rock them the french way. This is very easy as you just need to slightly part your hair in the centre to create a little space. Also, your bangs should get longer towards the edge to blend in with the rest of your hair. This french curtain bangs are quite stylish and produce a natural look.
Shaggy Haircut with French Fringe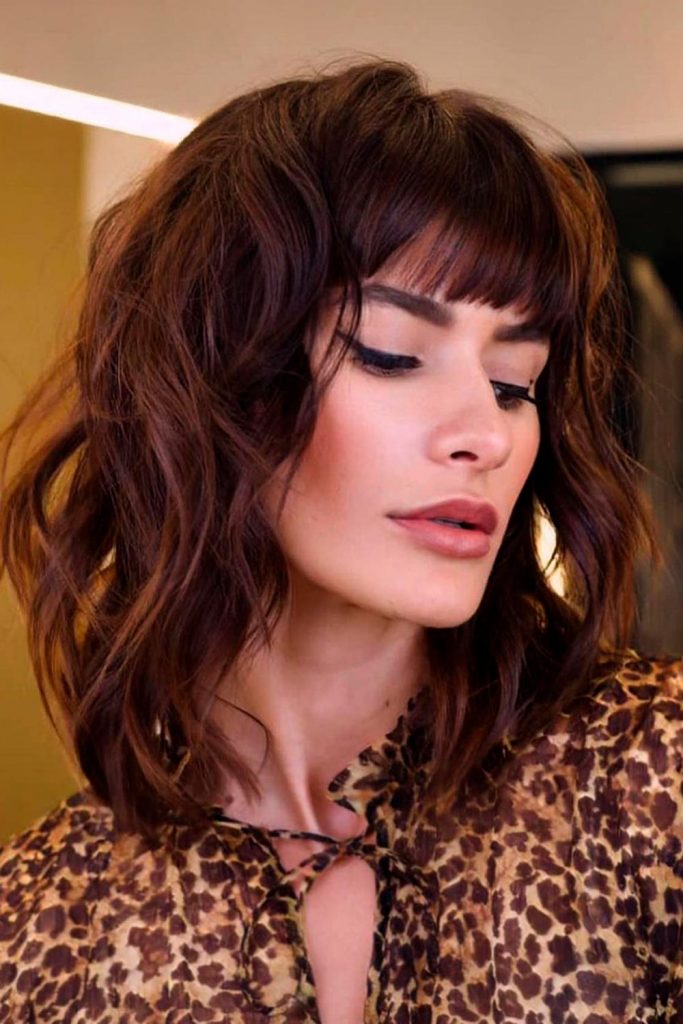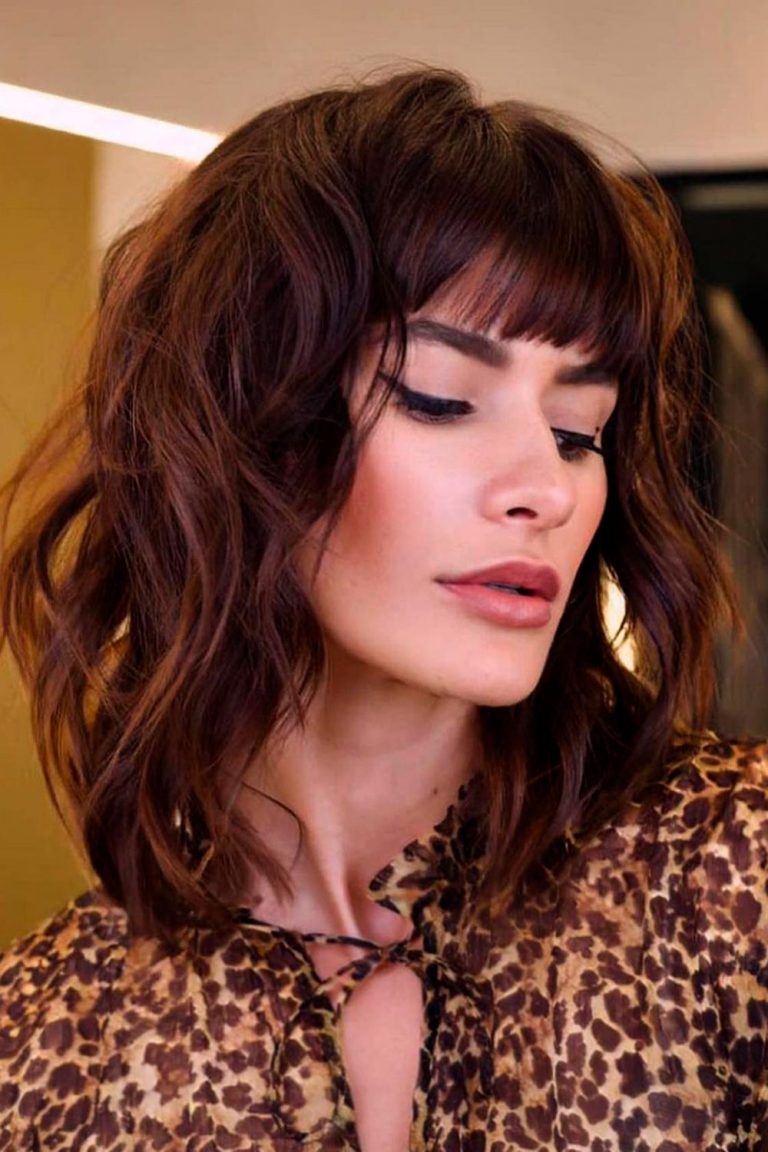 Credit photo: instagram.com/petermenezes
Something is inspiring about shaggy styles and their beauty can't be denied from the picture above. We also love french inspired bangs with a not-so-long haircut. The loose waves complement the short feathered bangs and they seem pretty comfortable to wear. Just don't forget to get a trim when your bangs start to grow out.
French Wispy Bangs Look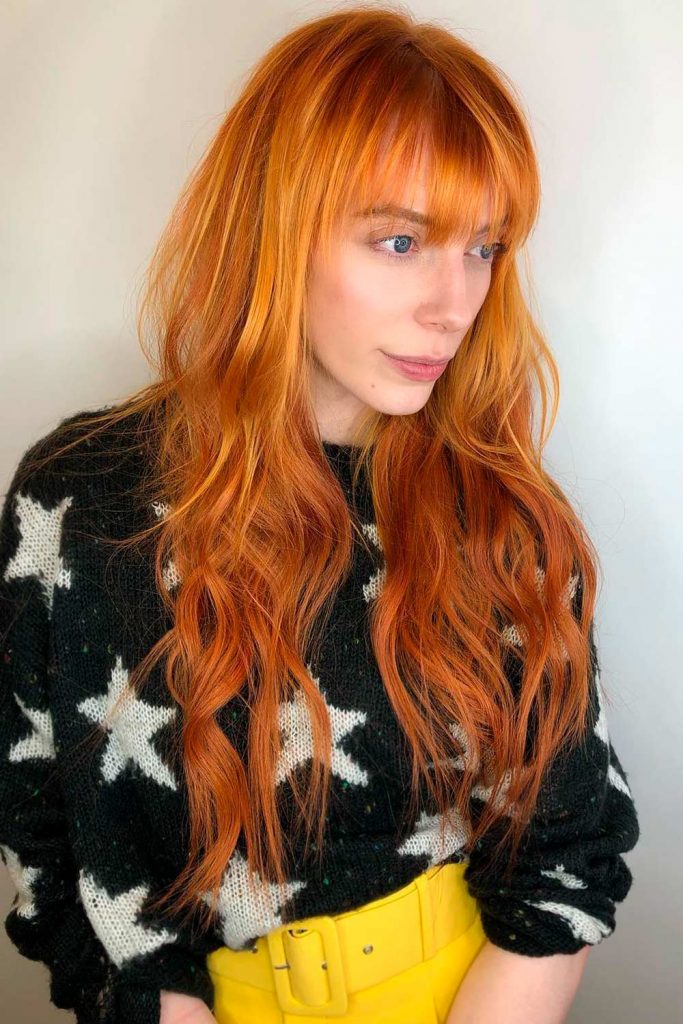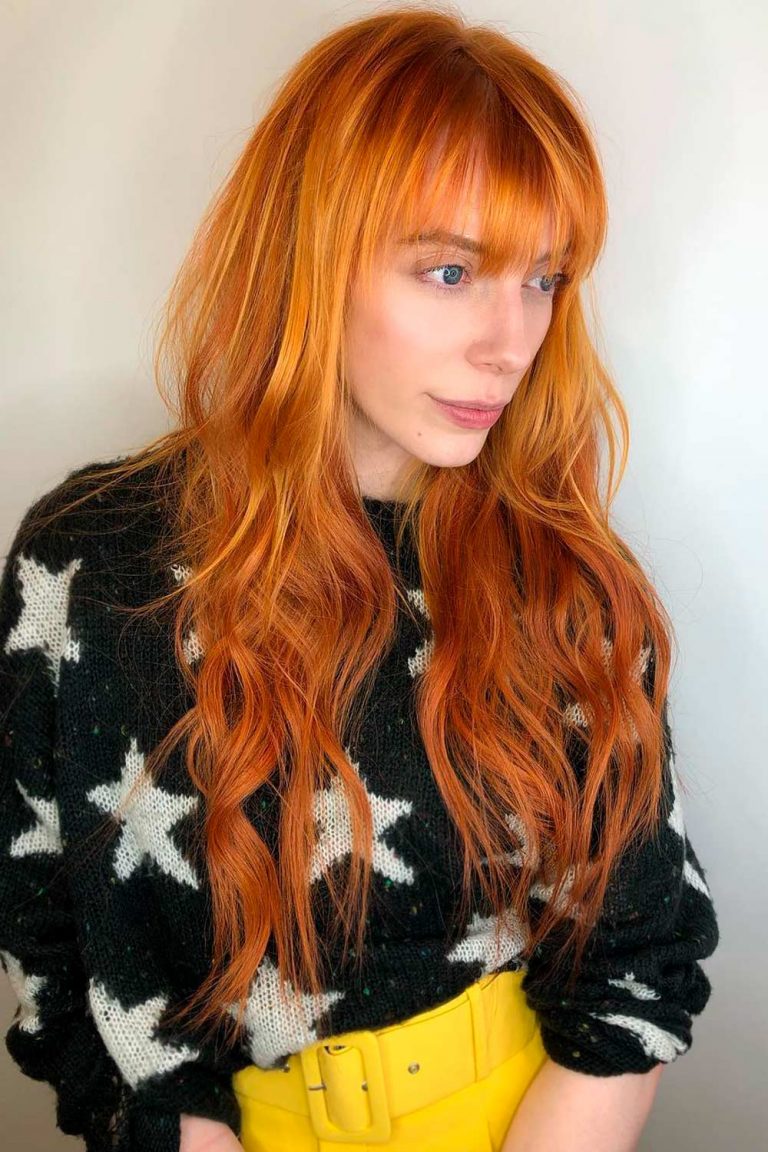 Credit photo: instagram.com/elissawolfe
Wispy french bangs are quite a thing and it's no surprise it's been rocked often. What can't be ignored especially is how light the bangs are with little to no waves and a casual texture. You can't call this fringe short nor can it be categorized as length but should sit somewhere in between. Just to add more flavour to your haircut if you're on straight hair, you can curl the tips of your hair which adds more volume.
Blunt French Bangs for Thin Hair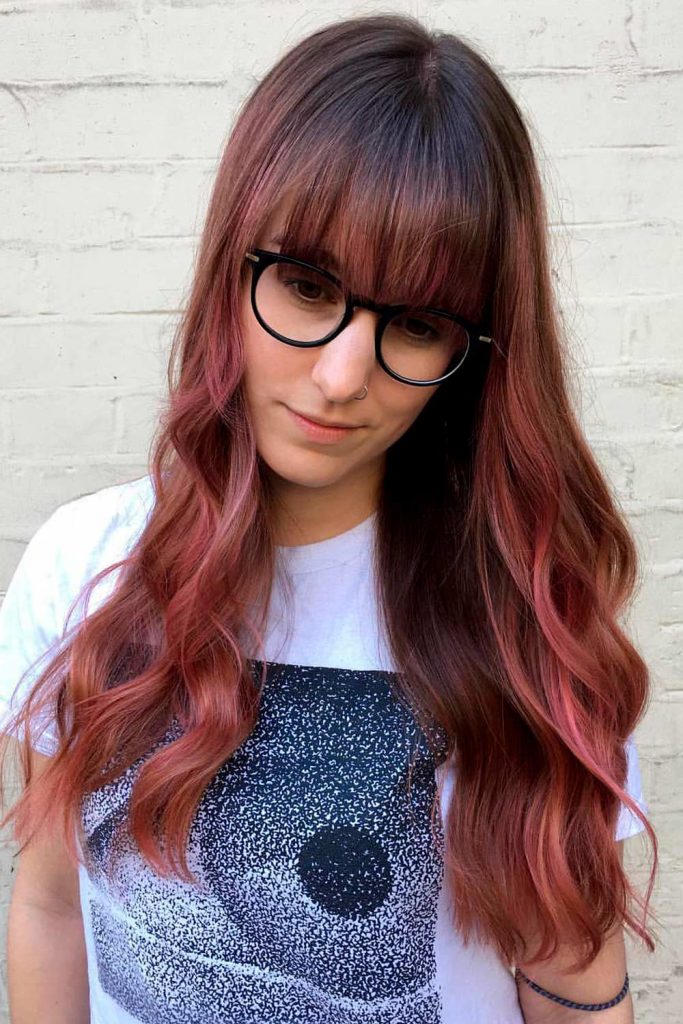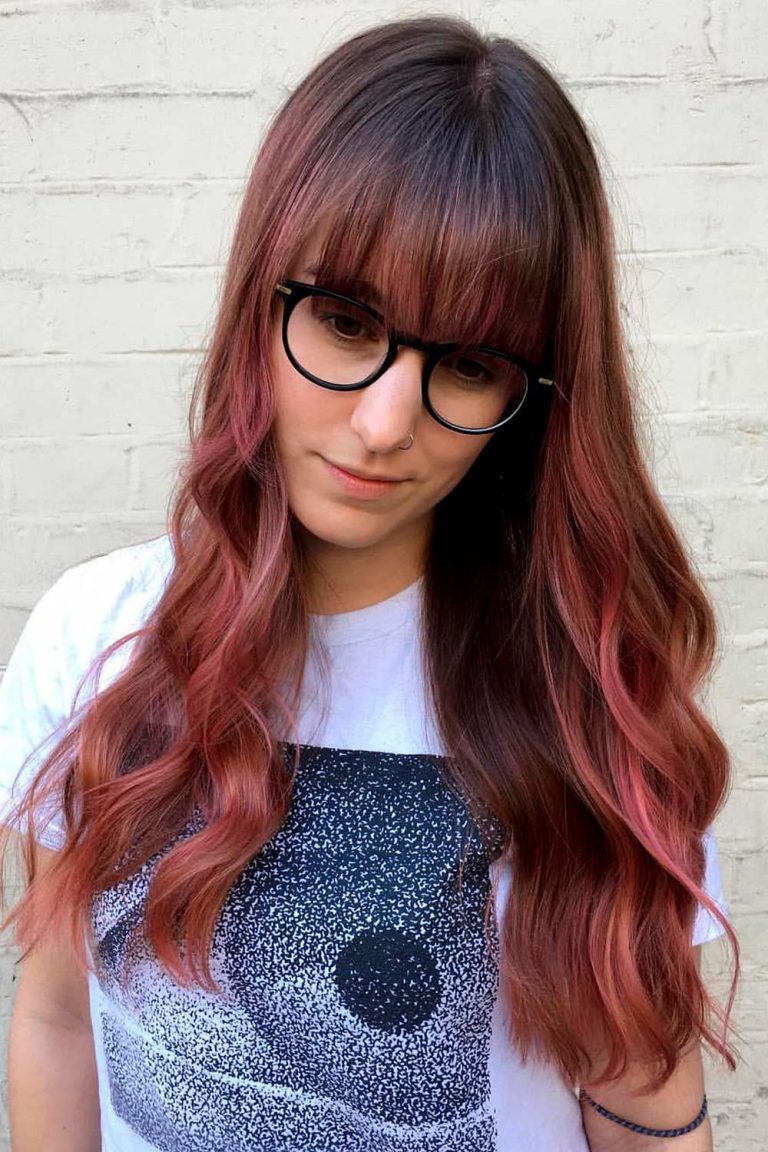 Credit photo: instagram.com/elissawolfe
People with thin hair often love to go for styles that make their hair look voluminous and that's where blunt bangs come in. Rather than going for the basic french themed bangs that aren't so full, you can make your's a little fuller with blunt cuts which cover your forehead in a well-defined manner.
Retro French Style with Fresh Splash of Colors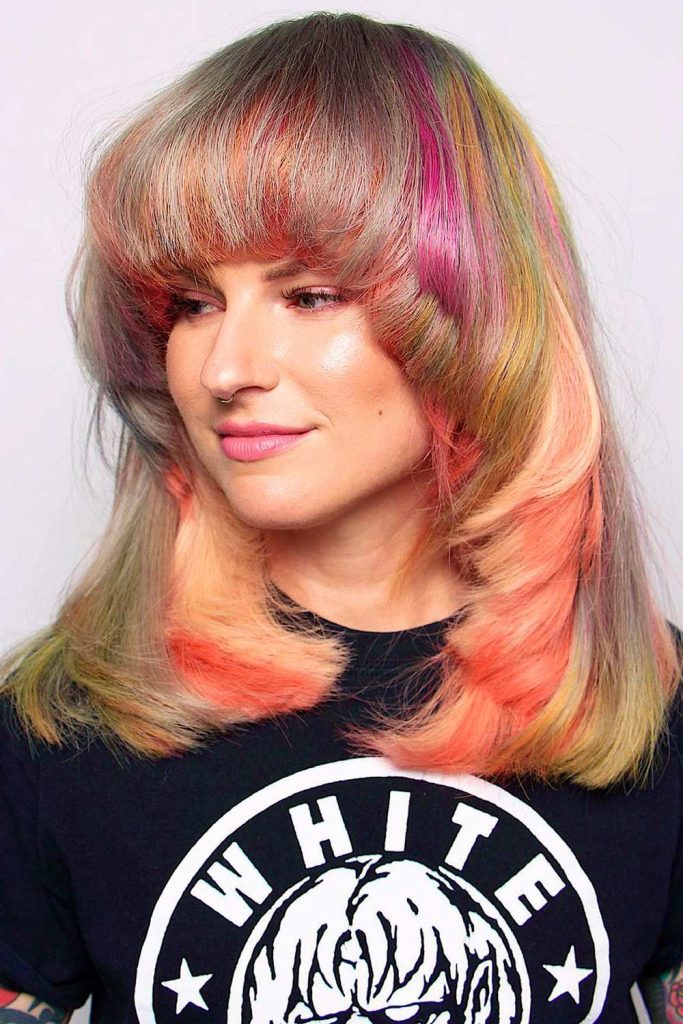 Credit photo: instagram.com/blushandmane
This is a little out of the ordinary but is worthy of a trial. It screams volume while highlighting the lower part of your face. They are layered bangs that start from the forehead and easily blend with the rest of the hair. You can already tell they'll be quite bouncy and feel a little heavy around the face which can lead to higher chances of sweating more than usual. However, the concept is unique and has a redesigned style thanks to the different colours added.
FAQ: French Bangs
Do French bangs look good on round faces?
Yes, they look good on round faces because the open split of the fringe exposes your forehead and makes your face look less chubby.
How to cut french bangs?
Styling the french girl fringe type is very easy to master. Before starting, you'll need some hair styling tools like a mousse, hairspray and styling clips. Once you have the necessary tools, separate your fringe from the rest of your hair with a scrunchie.
Split your bangs at the center or a little off the center, apply a tiny bit of mousse, then comb it through. With your drier pointed downwards from the top, place your rounded brush under one side of your bangs and begin drying.
As you work your way down the bang's length, turn the brush and tilt the part just a little to one side. To release some curves from the brush, pull on the portion of the hair held while it is still heated. Repeat the same on the other side, being careful to retain the open split by directing the hair towards the side.
Pull on the bangs to reduce the volume and slightly straighten the curve. Softly tousle both portions of your fringe with your fingertips as this will enable some short pieces at the center to automatically follow that timeless, fashionable outline. You may now use hairspray s the finishing touch to hold it all together.
Has styling your french bangs been weighing you down? Or you've been looking for ideas to slay the french girl type of fringe? Fret not as this article provides a well-detailed guideline on the varieties of styles available to people who rock the french fringe bangs and also things to note before venturing into it. Slay any style of your choice just like how celebrities do.
REFERENCES:
Was this article helpful?