Getting a new haircut may be a worthy idea when you want to change something in your life. Most dramatic hair changes are made when you want to be in control of something that defines you. However, aside from knowing how to find a good hair stylist, you must ensure that both of you stand the same ground. That is why you have to be aware of how to ask for the haircut of your dreams. While the act requires a fair share of research and memorizing – we will point you in the right direction so that you always remain the best you!
How Do you Get the Cut of Your Dreams?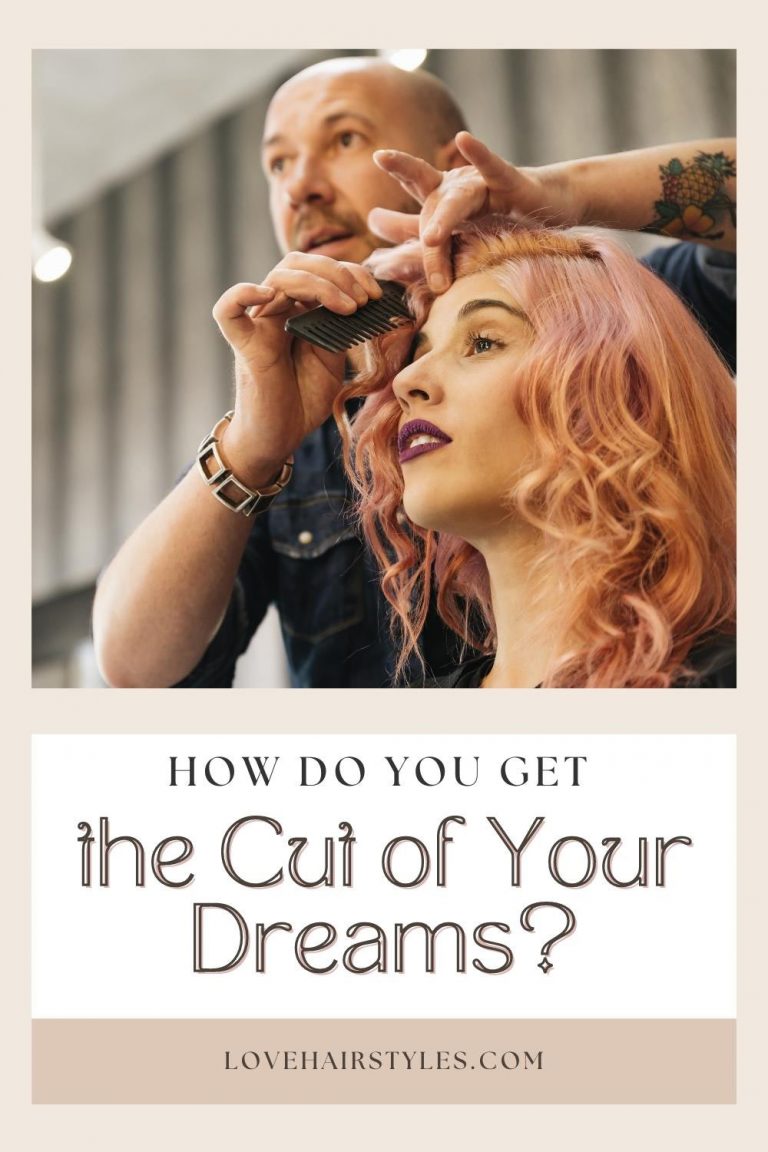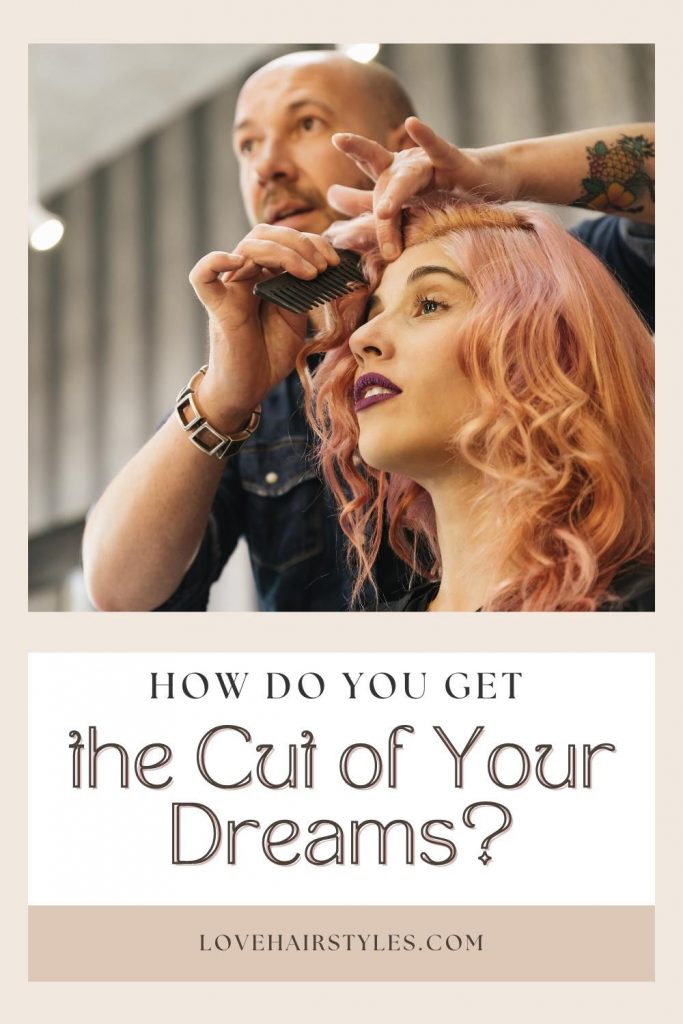 Credit photo: Shutterstock
Before you hit the road and head to the salon, there are a few things to do. Primarily, there are the right questions to ask your hairstylist. Yet, there is always something more to the picture, and you must know what to ask for in a haircut. Thus, ensuring that you are aware and conscious of all the field-related terms is a must too. Before we move on in the depicted direction, there are a few things to add to your pre-haircut to-do list. They are the following:
Research the stylist's background.

Pay attention to the hairdresser's reviews.

Open up for a consultation visit.

Be ready to accept another view on what you should get.

Don't be shy to speak your mind and potentially disagree with the specialist.
Decide on Your Vibe First
It does not take long to figure out how to book a hair appointment, but it takes time to find all the missing pieces of the puzzle so that you love your look instead of hating it or being mildly okay with it. Before jumping to the section on what to ask for when getting a haircut, you need to sit back and reflect on what you wish to achieve with the fresh cut.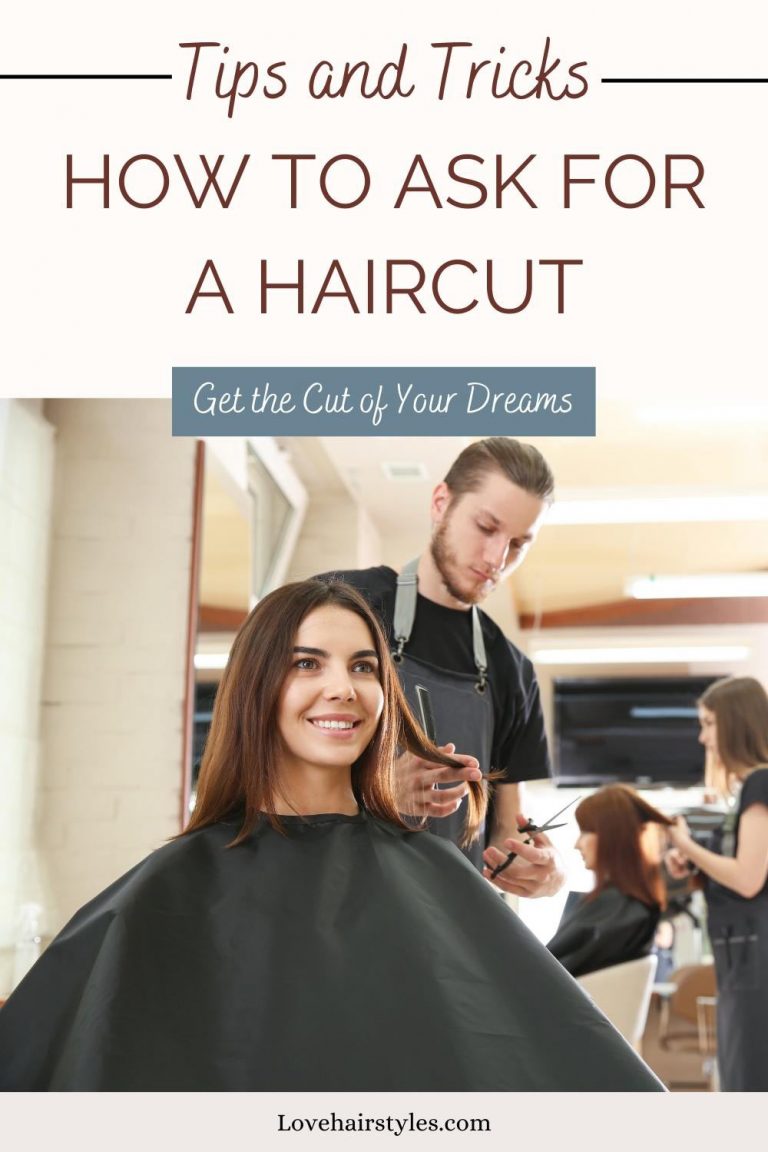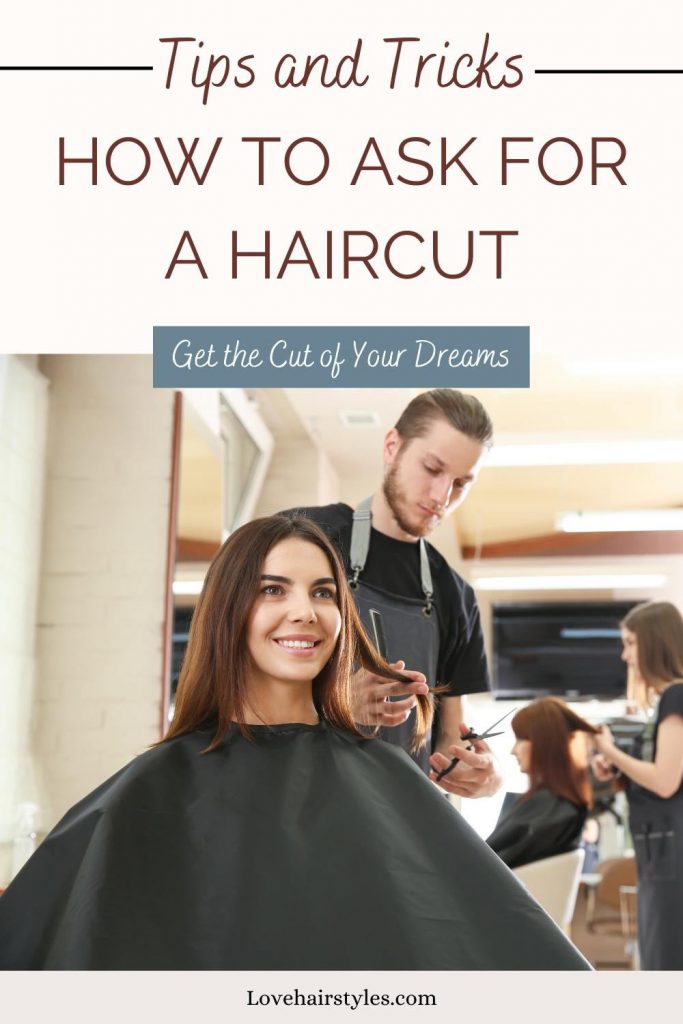 Credit photo: Shutterstock
Your personal vibe defines you and you should be ready to trim it up a little or go to lengths to achieve a dramatic result. Whichever makes you feel thrilled and eager to hit the road will be the vibe for the next season. You don't need a direct answer to the question "how should I get my haircut?" – that is the task of the skilled hairstylist, but you must give them a clue in which direction to move. At times, the specialist can offer some suitable upgrades that will make you scream with excitement the next time you see your reflection in the mirror.
Bring 3 Variations of Your Inspirational Cut to the Salon
Despite how versatile the hair salon services are, the stylist can't read your mind, and often the specialist needs a visual to be fully aware of what you want. Tom Smith – a celebrity hairdresser – suggests that you bring three different photos of a similar cut with you.
Why is three the magical number? Tom has some simple answers to that:
When you know what to ask for a haircut, you make the artist's task twice as easy. However, if you bring only one photo with you – you may keep the expectations too high since your textures don't necessarily coincide. With their favorite pictures at hand, you leave the hairstylist some room for maneuver.

Keep in mind that styling has a lot of impact on how the hair in the photo looks. If you don't plan on curling or straightening your locks all the time, you may want to set more realistic goals.

Consider your hair density and texture so that the picked images can relate.

When showing the stylist the pictures, feel free to explain what you like most and what you may want to alter a little to suit your personality.
Don't Pretend. Be yourself
You may want to seek professional advice on what to do before getting hair dyed, but when it comes to asking for a haircut to change your life once and for all – it is all on you. No one says you should constantly interrupt the stylist and share your technique tips. Yet, it will help to describe your lifestyle, activities, routines, and hobbies so that the person can see the real you. Besides, voice your concerns if you are being suggested something you don't necessarily like. Such an approach will help you end up with the best result.
Professional Terms to Learn Before Going to the Salon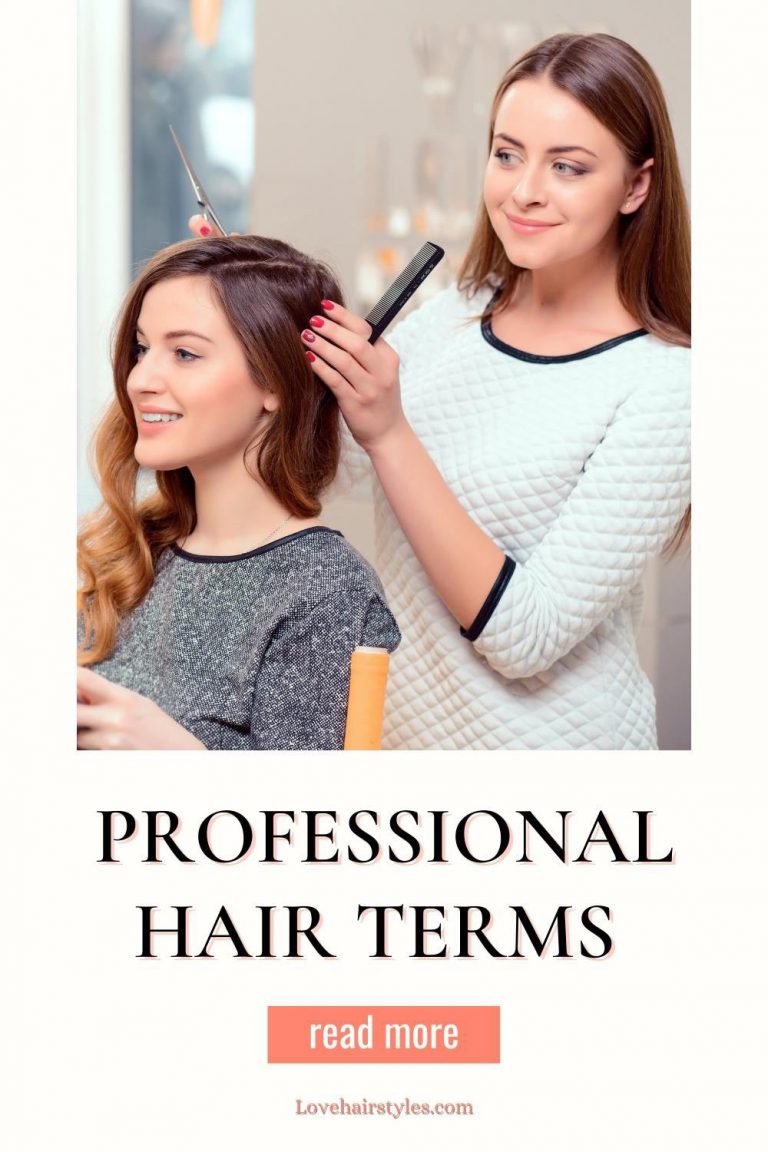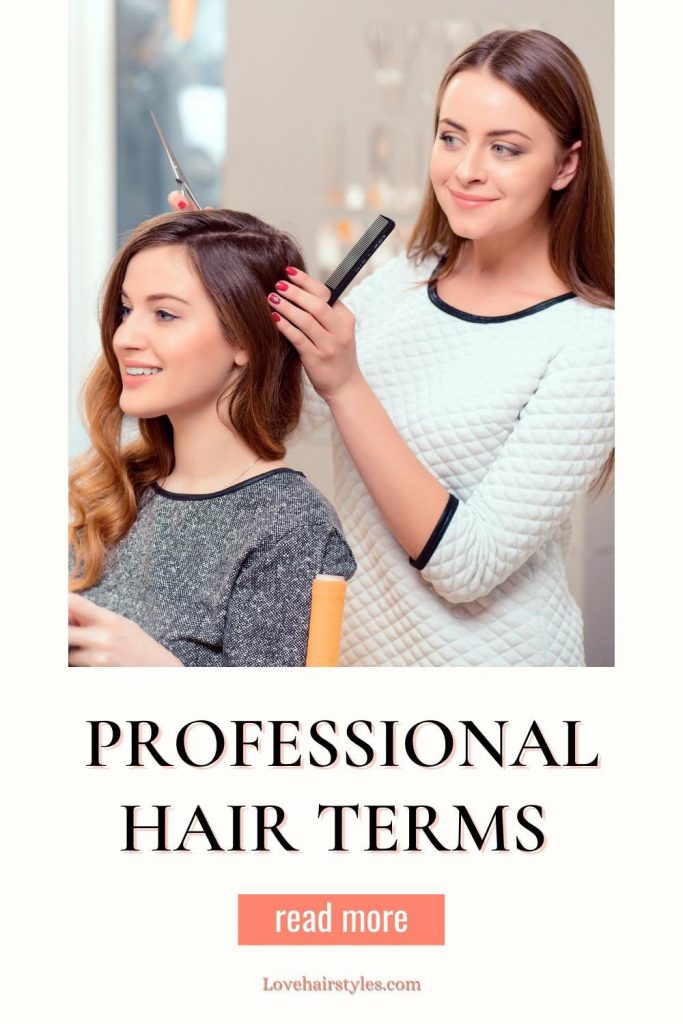 Credit photo: Shutterstock
Among the most common things that people search for online before heading to the salon would be how often should you cut your hair and how much to tip the hairdresser. Yet, aside from the practical side of the process, there is also a more theoretical one. When you think about what haircut to ask for, the specialist will give you some terms and ideas you don't know. To make sure that you don't agree to something you wouldn't if you knew what it stands for, you should browse through these most widely-used terms in advance.
Density – defines how much hair you have. Some people have low density, while others have high density.
Texture – defines the thickness of your strands. People with fine textures have thin stands, while those with thick textures have thicker stands.
Precision vs. texture – a precision cut is hand-cut into a well-defined shape, while a textured cut is more of proper sculpting of what you already have. Think of it as a strict definition vs. free-form.
Weight removal – if your hair weighs you down, you need to get rid of that weight without necessarily sacrificing the length.
Blunt Cut (Blunt Edges) – the term defines the ends of the cut. A straight line is a crucial factor here.
Point Cutting (Shattered Ends) – the technique allows the stylist to work with the ends so that irregular layers appear throughout the cut. It helps to imagine a shattered glass to get an idea of what the hairstyle would look like.
Wispy Ends – if you want to get soft ends that blend with one another well, this would be the technique to ask for.
Dusting – the stylist won't cut off the length but will remove the flyaways and split ends.
Inch – don't use inches when you want to tell the specialist how much length you want to be cut off. It is advised to show on yourself how far you are willing to go.
Layers – the stands are cut differently throughout the cut so that you have more movement and less weight in the picture.
Weight Line – the longest layer of your haircut is the weight line.
Bangs (aka Fringe) – the framing layers that can be added to the side of your face or across the forehead, depending on your preferences.
Face-Framing Layers – any cut you choose may be spiced with face-framing layers to bring the most prominent features out.
'Carve and Slice' – a special technique for curly hair patterns so that you embrace the natural pattern and make it look great.
Dry Cutting – the technique adds precision to the cut, especially if curly hair is involved. Not a drop of water is used in the process.
Bob – a short to medium cut when the hair is cut at the jaw level all around.
Disconnection – two cuts are combined in one, and the definition between them is noticeable.
Pixie – a short haircut with tapered sides and back and a lengthier top.
Asymmetric – a tremendous but smooth transition from one length to another within a single style.
Getting a perfect hairstyle may feel challenging and intimidating if you don't know where to start from. Now, when you know how to ask for a haircut to get the desired effect, you can head to the salon any day without the slightest hint of doubt.
REFERENCES:
What to ask for when getting a haircut. Source