A stylish cut is one of the primary components of a carefully-planned and elegant look. However, to succeed with the part, you need to be a great stylist yourself or have a devoted professional at hand. It takes quite an effort and a fair share of time to locate an excellent professional. To ensure you don't make any mistakes in the process, we will teach you how to find a good hair stylist in this dedicated guide.
In case you decide to learn how to book a hair appointment too, you can always consult our hairstyle blog collection compiled for the purpose!
The Definition of a Good Hairdresser
Before you discover how to find a good hairdresser, you need to be fully aware of what to look for. The number of advertised salons grows by the day. However, proximity and skilled marketing do not define a skilled hairdresser. The first thing to pay attention to would be how much time the stylist is willing to dedicate to your persona. If the person is always pressed for time, that means that the owner seeks financial favors more than a professional reputation. A money-only interested specialist is rarely the one to get on with.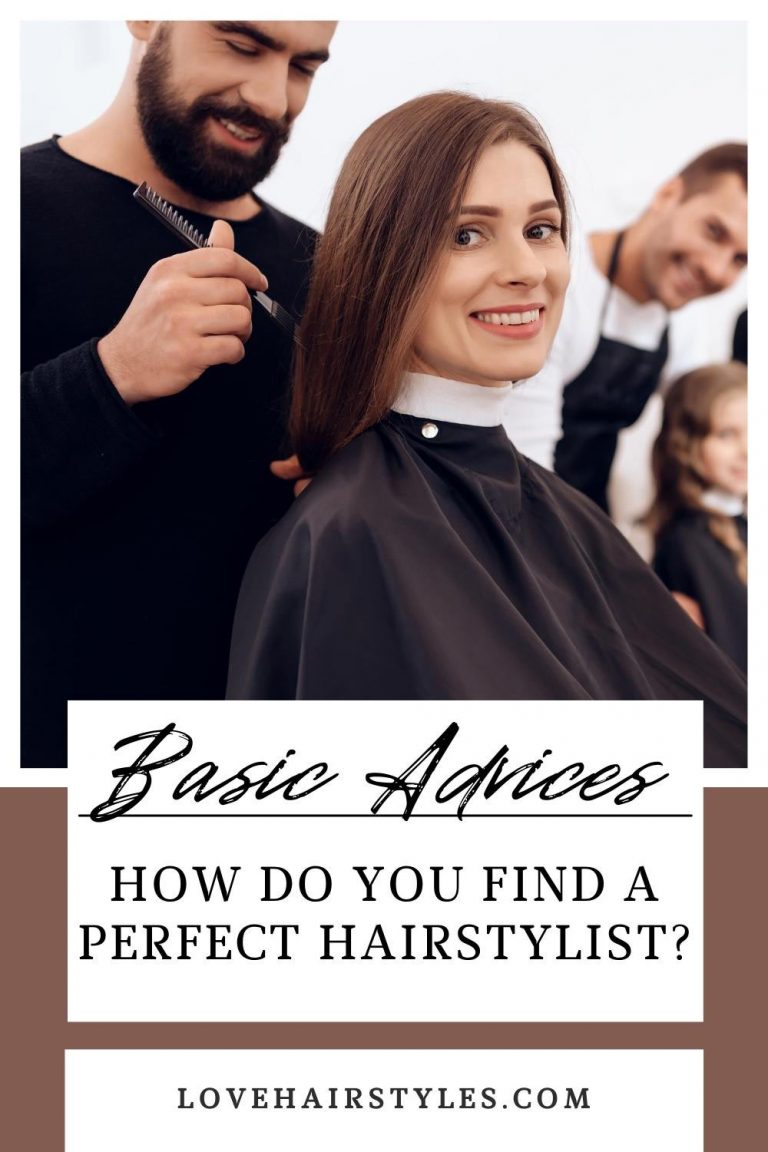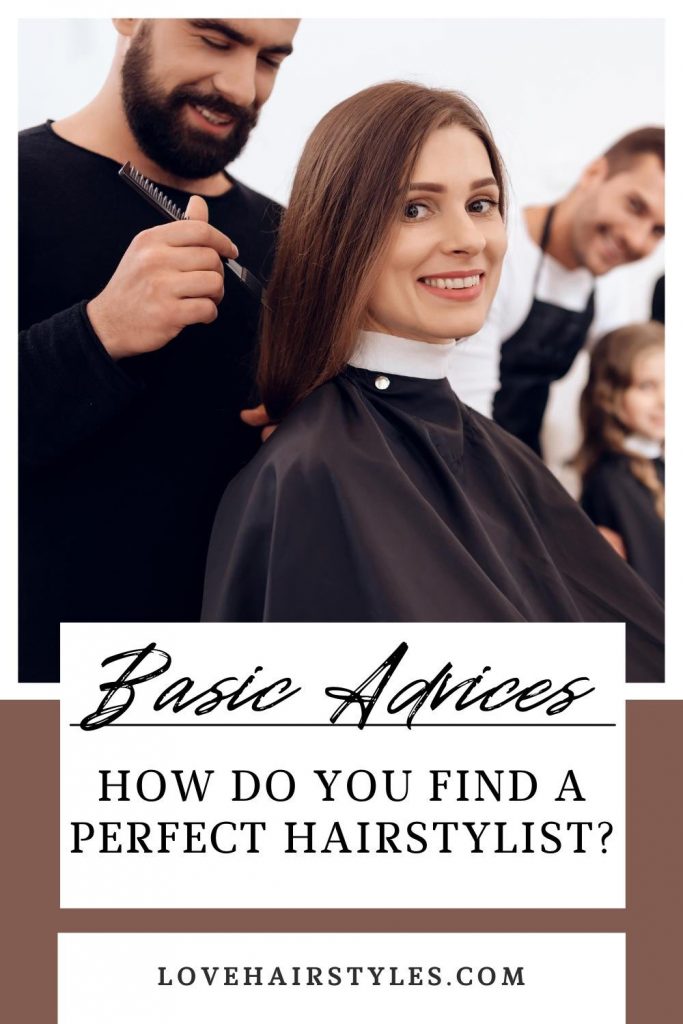 Credit photo: Shutterstock
Another red flag to watch out for is patch testing. When you are up for new color treatment, the stylist should suggest doing the patch test in case you may be allergic to the dye. If such a proposition never surfaces, you should better seek another place since your well-being comes later.
Also, it is a good idea to inquire about a specialist's opinion on how often should you cut your hair. The person who cares little will bolt out the once-a-month answer. At the same time, a true master will observe the texture and condition of your locks before providing an answer.
How do You Find a Perfect Hairstylist?
Now, when you know the red flags to watch out for, it is time to proceed with practical advice on finding a great hairstylist. There are a few steps and precautions to take before you should finalize your opinion, and we will discuss them in detail.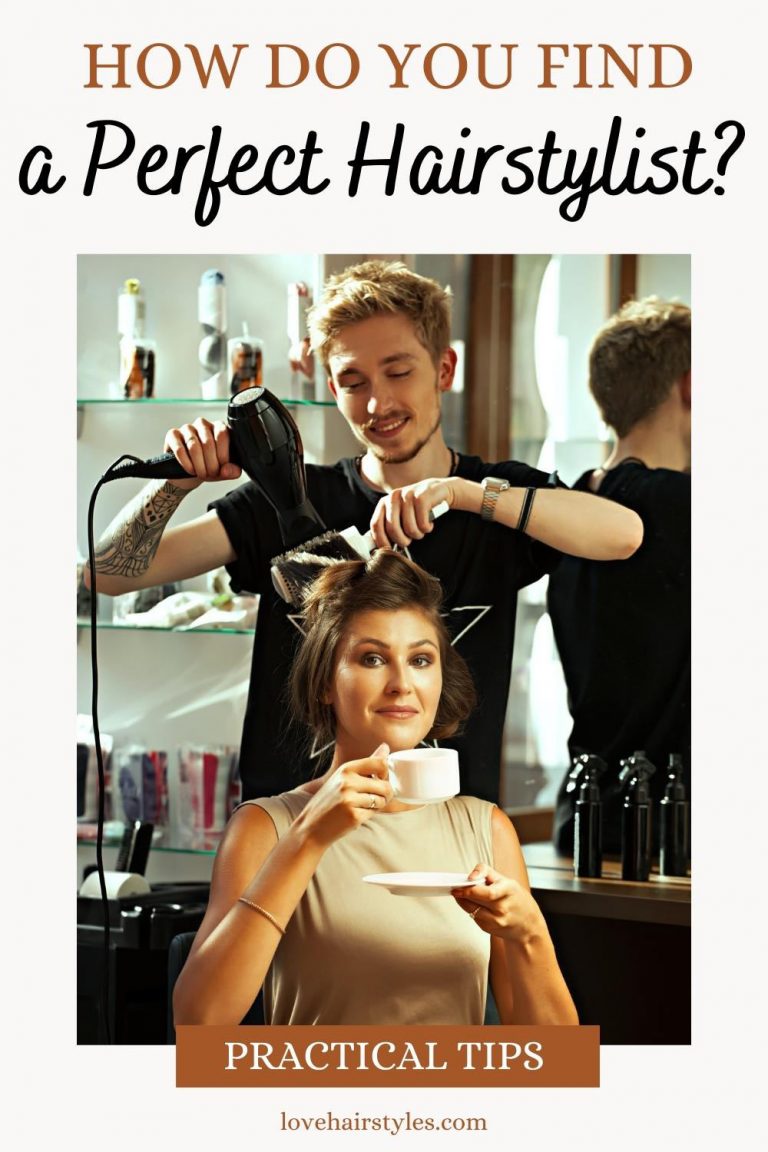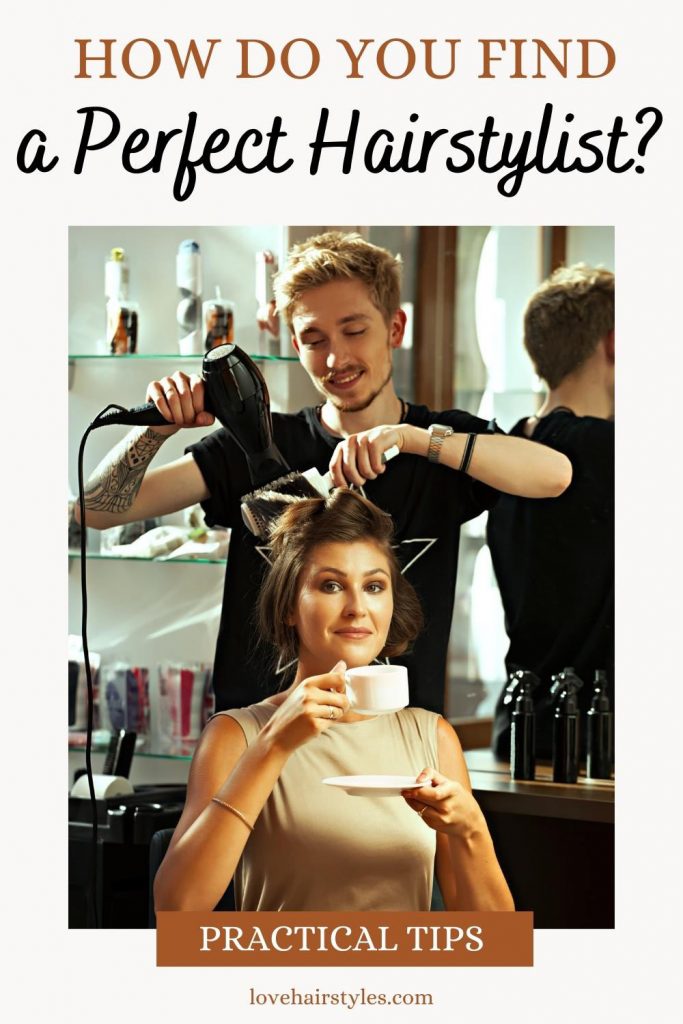 Credit photo: Shutterstock
Conduct a Local Research
Let's face it – a proper hair care routine takes time. Thus, you may be reluctant to head to the other side of the city to have your strands trimmed. That is why the most natural assumption would be to find a local maestro you can trust. No matter the online debate – that is possible, especially if you live in a big city.
The first thing to do would be to start looking for an option online, limiting your research to a local area. Hashtags are your best friends here. Once you flood your newsfeed with all sorts of posts, you can browse through the ones that catch your eye and mark the location of the salon mentioned. After you have come across a fair share of worthy ideas, you can round them up to a single best option in terms of the distance or the styling outcome.
Another way to land a good stylist in the area is a more extravert. What we mean is that you will have to look through the people you meet on the street. The moment you spot someone wearing a perfect cut or color, you should stop them, compliment them and inquire where they have done the job.
Effective Tips on How to Spot a Devoted Stylist on Social Media
Instagram and other social media networks are an unlimited source of various services and inspirational ideas. Thus, you should use your scrolling time with a purpose in mind. Whether you want to learn how to find a good curly hair stylist online or you wonder how much to tip a hairdresser, there are a few basic dos and dont's to keep in mind.
Dos:
Use hashtags that involve your location and desired style. For instance, #bridalhairboston, #hairextensionsneyork, or #neonhaircolorsmiami.

Pay increased attention to recent posts.

Keep your texture and length in mind. There is no use in looking at fabulous pixie cuts if you are not ready to sacrifice your waist-length locks.

Make use of the "Save" function not to lose those threads you find the most relevant or appealing.

Connect with the stylist using the preferred interaction option. At times these are links to official websites, phone numbers, or in-app messengers.
Dont's:
Don't use keywords on their own since the system will bring up all the results without limiting them to a preferred location.

Don't judge by popularity. Pay attention to recent posts instead.

Don't fall for the texture you don't have.

Don't stop the search with just the only result that corresponds to your needs.

Don't count on finding the suitable variant after a minute's research. Be patient.
What to Ask the Stylist About?
You surely know how handy a hair stylist's experience can be when trying to land with the most skilled and trustworthy hairdresser. However, it takes a proper approach to figure that out. It is not enough it ask how much does a perm cost when you are about to commit to a dramatic style. Many of you may assume that the more years spent at the chair would speak for the professional's qualification. Yet, that is the most common mistake to make. The fact that a person has been cutting hair for 10 years does not mean that the stylist is an artist incarnate.
Thus, the best questions would be the ones that concern the hairdresser's constant improvement. You can inquire about the recent courses or trainings they have been a part of. A true professional does not skip on new trends and technologies so that they can provide the best service in the industry.
Start with the Consultation
After you are positive that the person is quite up-to-date with recent hair fashion trends, you may want to take the investigation a little further. There are some innocent hair consultation questions that will point you in the right direction. You can ask those when you sign up for a pre-cut session. It takes as much as a casual styling or a blow-out to see how the stylist works. Besides, you can track how the two of you interact since mutual liking is one of the main pillars of productive and satisfactory cooperation.
How do You Know if the Hairdresser is Fond of You?
As mentioned, it is essential to establish a bond with a stylist that you will entrust your hair with. So, how to tell if your hair stylist likes you? Watch out for these common signs:
The first impression – even if you are just considering hair salon services, the hairdresser that likes you will approach you in a friendly manner, with sheer excitement projected onto you. Plus, the perfect hair the master wears is a clear sign that you can expect to look stunning.

Communication – even if you don't know how to ask for a haircut womens you like, the stylist won't get angry or irritated. They will try to help you instead without making you feel dull or ashamed. What is more, a good specialist will tell you all you need to know about the state of your hair, including practical tips on improving the current condition.

Interaction – a silent treatment means that the person isn't exactly fond of you, and that is the clear sign to watch out for. If the stylist engages with you throughout the session – the bond between you is established.

Sharing – is caring, and that is true. A professional who likes you will give you a fair share of compelling pieces of advice on how to style your new cut, treat the new color, and so on.

Invitation – if the stylist invites you to visit them again, you can rest assured that you are welcome at the salon and the person likes you.
When to Trust Your Hairstylist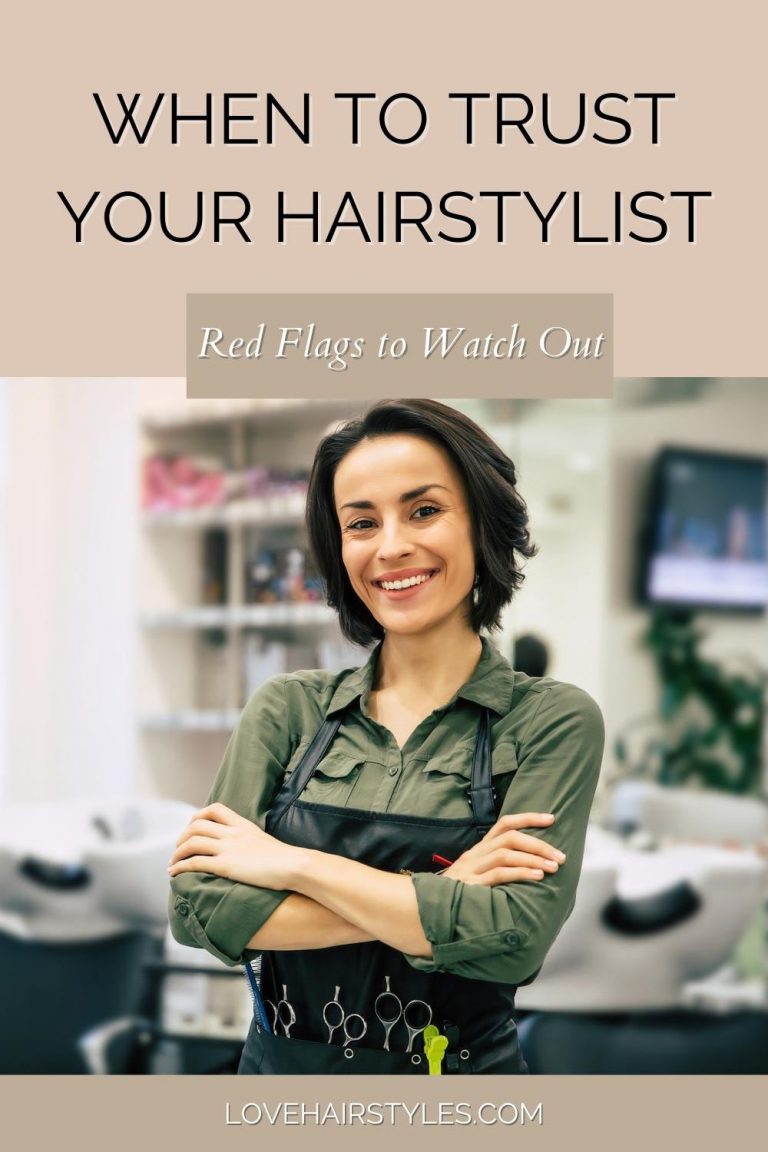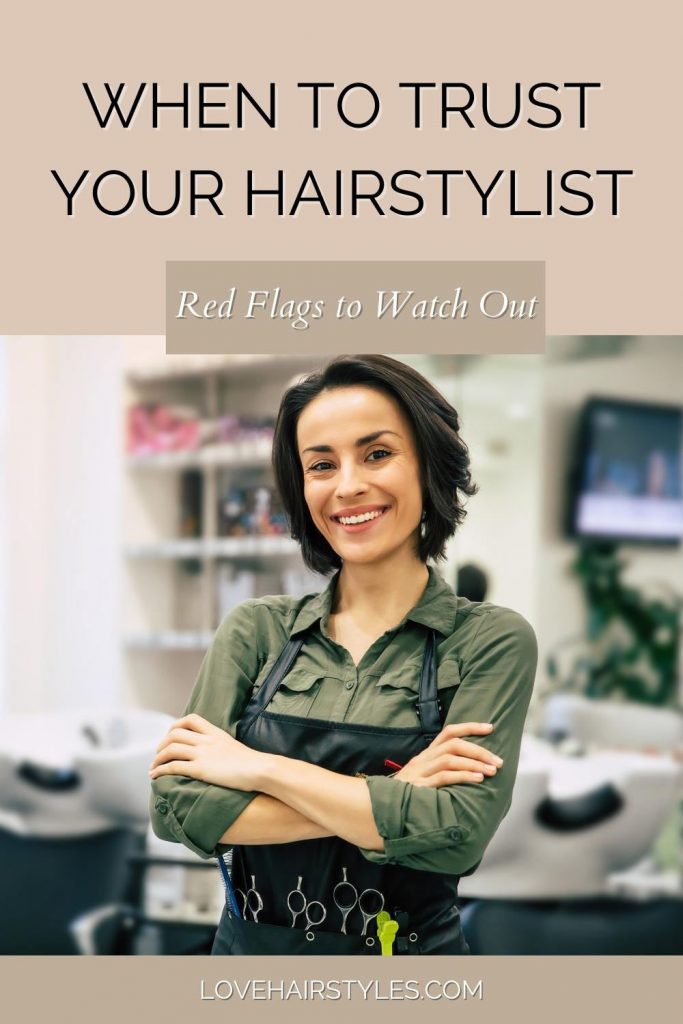 Credit photo: Shutterstock
It is not to listen to the information that the hairdresser shares with you on what to do before getting hair dyed. You need to be sure enough to trust the person. Here are the main indicators shared by famous celebrity stylist Tom Smith on when you can trust the industry specialist:
When they say that your home hair care routine should be altered. If the professional says you should cut down on those styling products – you should do as you are told.

When they tell you to try a new line. A hair expert does not recommend a product just to advertise a new brand. They sincerely care for the state of your tresses since it often reflects their skills and knowledge in the field.

When they refuse to do something to your locks. If the hairstylist says that going from black to platinum blonde in one go isn't advisable – you should accept it and let them do their job.

When you find a hairdresser that works in sync with you – you can trust each and every word they say unconditionally.
It may seem like a challenging task when it comes to how to find a good hairstylist. However, with the fair share of practical advice we have shared with you, you will succeed with the task in no time! Just don't make rush decisions, and you will look your absolute best at all times!
FAQ
Does a Top Salon Mean a Top Hairdresser?
There is a strict approach to hiring that most top salons stick to. Thus, you can expect the best salon to have the best stylists working for them.
What if You're Unhappy with Your Cut or Color?
The best thing to do is to find a skilled professional to fix the mishap. Another route would be to wait until you get used to the outcome and grow to love it. Yet, you should keep in mind that there is nothing a qualified expert can't fix.
REFERENCES:
How to find a great hair stylist. Source