Long Side Bangs Undercut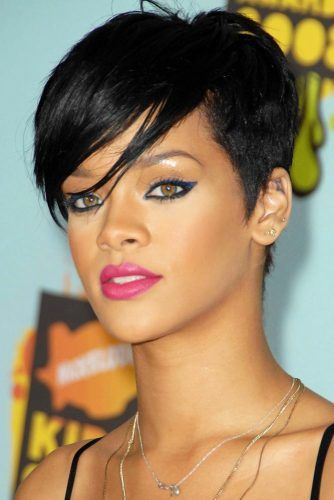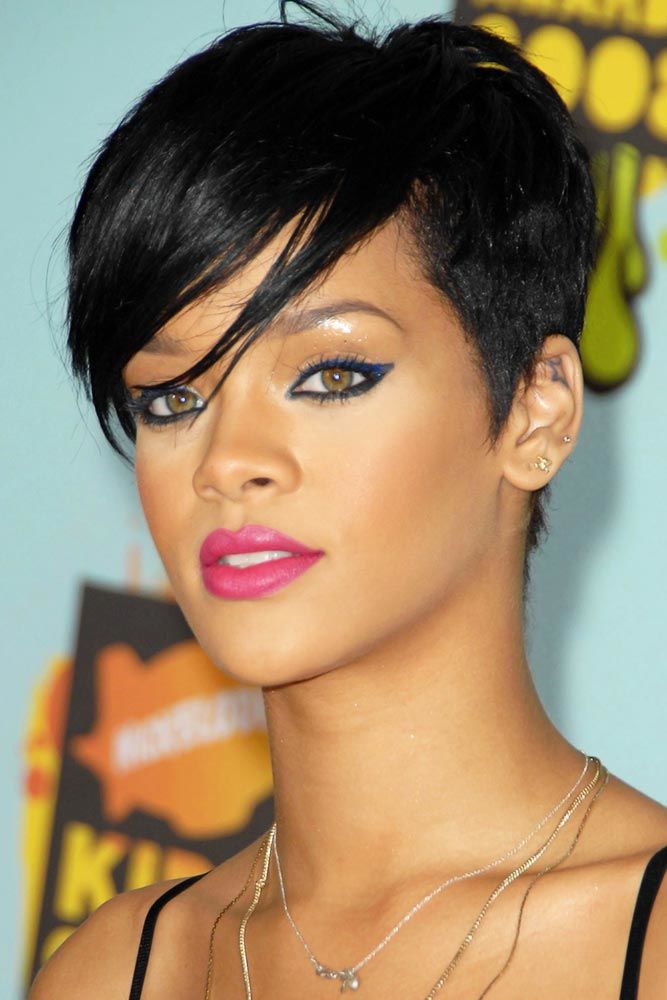 There's basically no hairstyle that Ri wouldn't be able to pull off. Even with such a short cut, which features undercut sides and back as well as long bangs, she manages to retain her femininity and sensuality, especially when she pushes the bangs to the side. When styled in this way, a strand of hair falls over her forehead, which instantly makes the entire world gasp in awe.
Source: Everett Collection/Shutterstock
Updo French Twist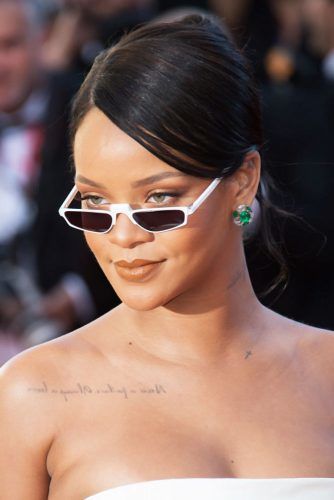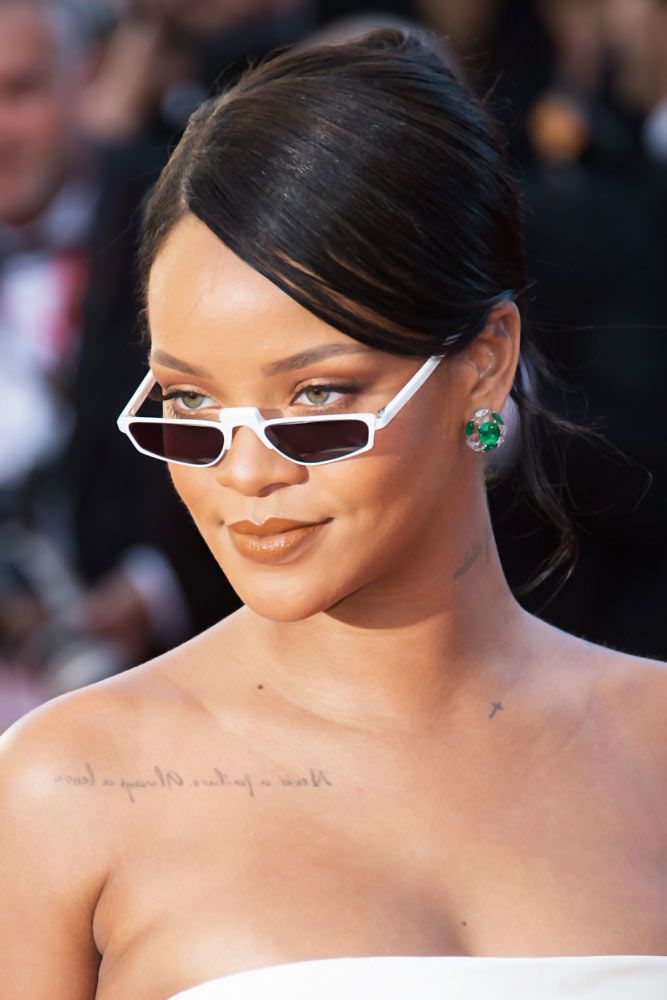 Rihanna's take on the French Twist combines traditions with modernity. She goes for a sleek side part updo yet leaves one strand of hair loose not to look overly preppy. On top of that, she accompanies a classic gown by fancy shades with the frame in the matching color, which is like dancing on the razor's edge – so close to being considered kitsch yet isn't.
Source: Jaguar PS/Shutterstock
Wet Waves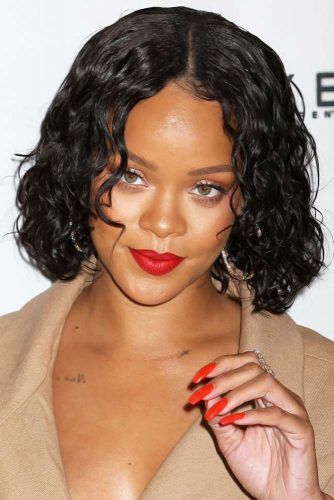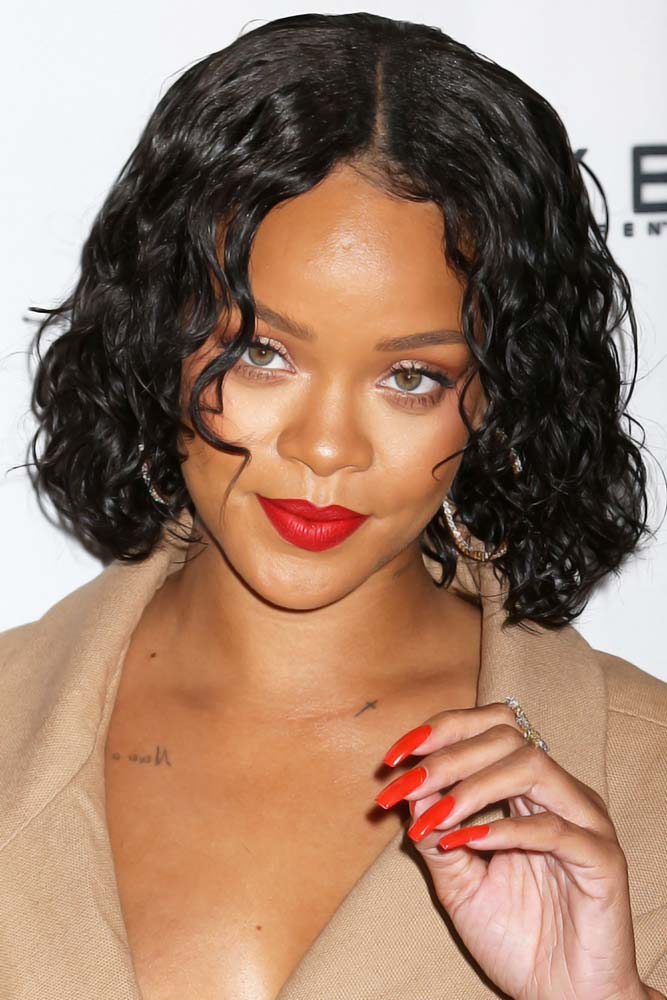 Everything old is new again. Do you remember those days when everybody flaunted the hairstyle that looked like you'd just jumped out of the shower? Ree definitely does and pulls off this look effortlessly. We can't say that it's a big surprise though, as her hair texture is just made to be taken advantage of.
Source: JStone/Shutterstock