When we look at our childhood photos, two braids on the back are something that girls from all over the world see in family albums. Your hair is a natural accessory that will be there to adorn your days whenever you need it. Yes, our hair is something that makes us feel proud of themselves, as it's a symbol of eternal women's beauty. As for braids, they are the ageless classic that will never die. Whether you are a kid or a grown-up woman, braids can adapt to any age, any style, any occasion.
Are you ready to discover how many different types of braids there are? It's hard to imagine how diverse this hairstyle is. It's not a secret that the majority of women seek convenience when searching for a hairstyle. And the best thing is, braided hairstyles s know how to make you feel absolutely comfortable with your hair. Now, it's time to get to know them better.
Classic Simple Braid Ideas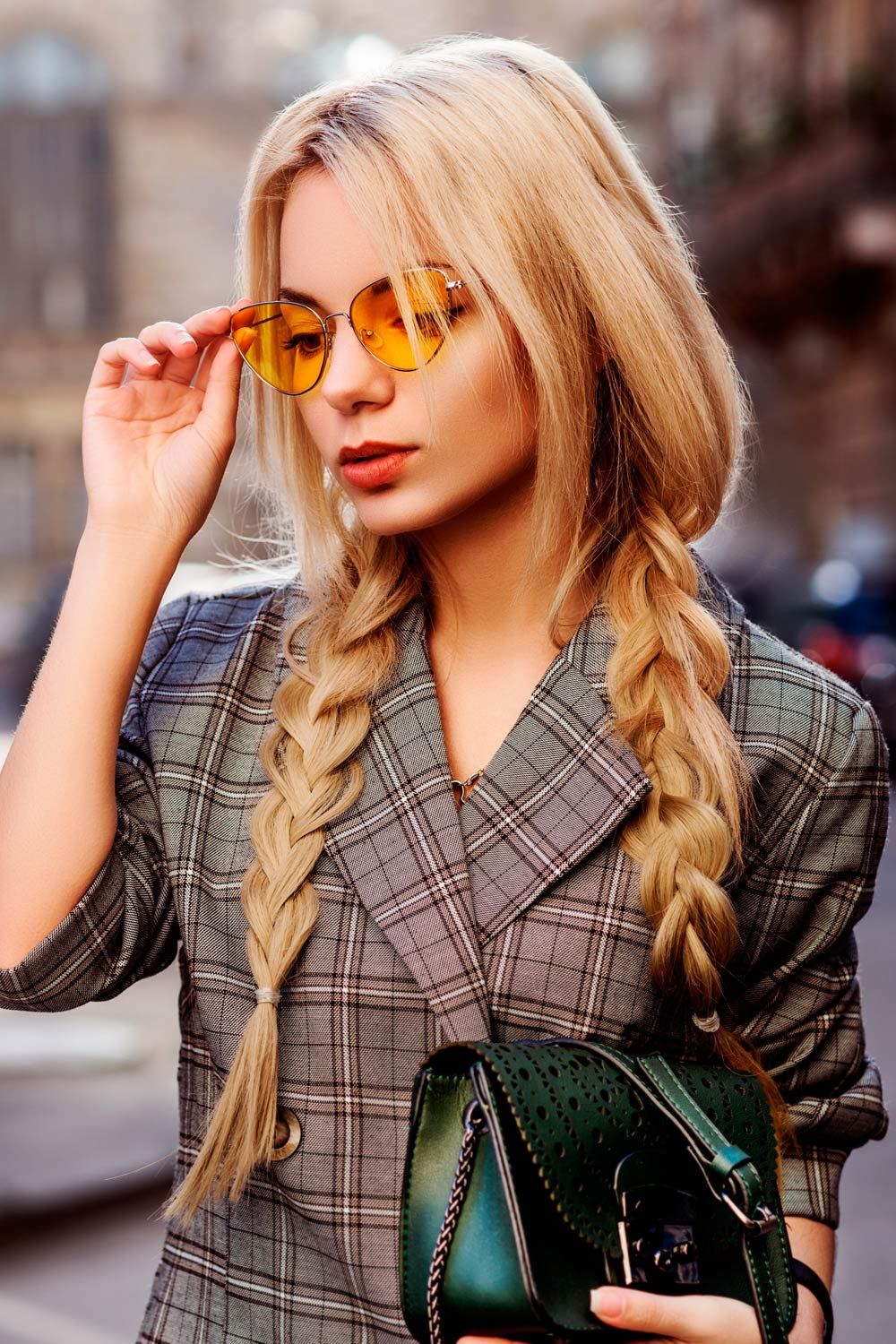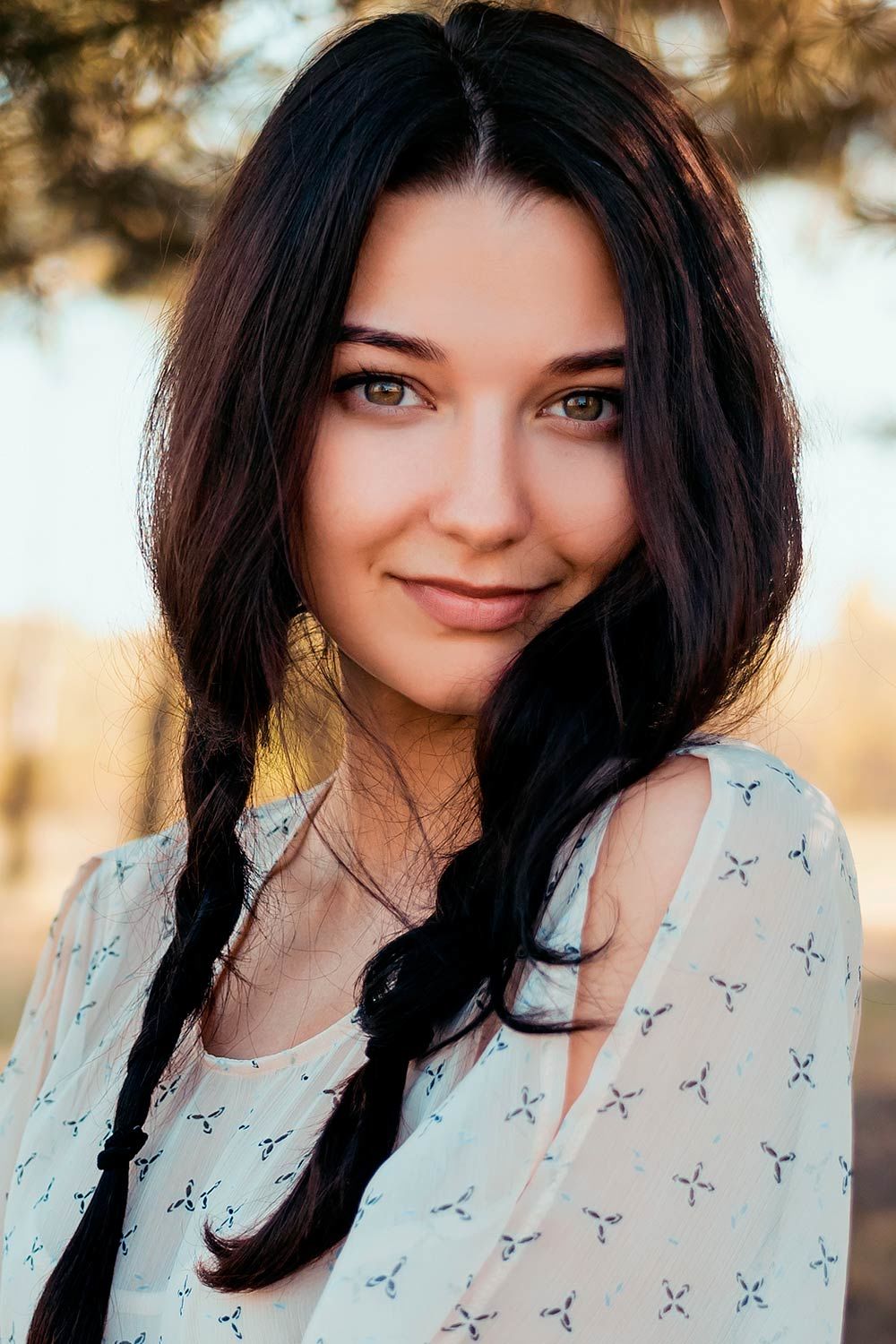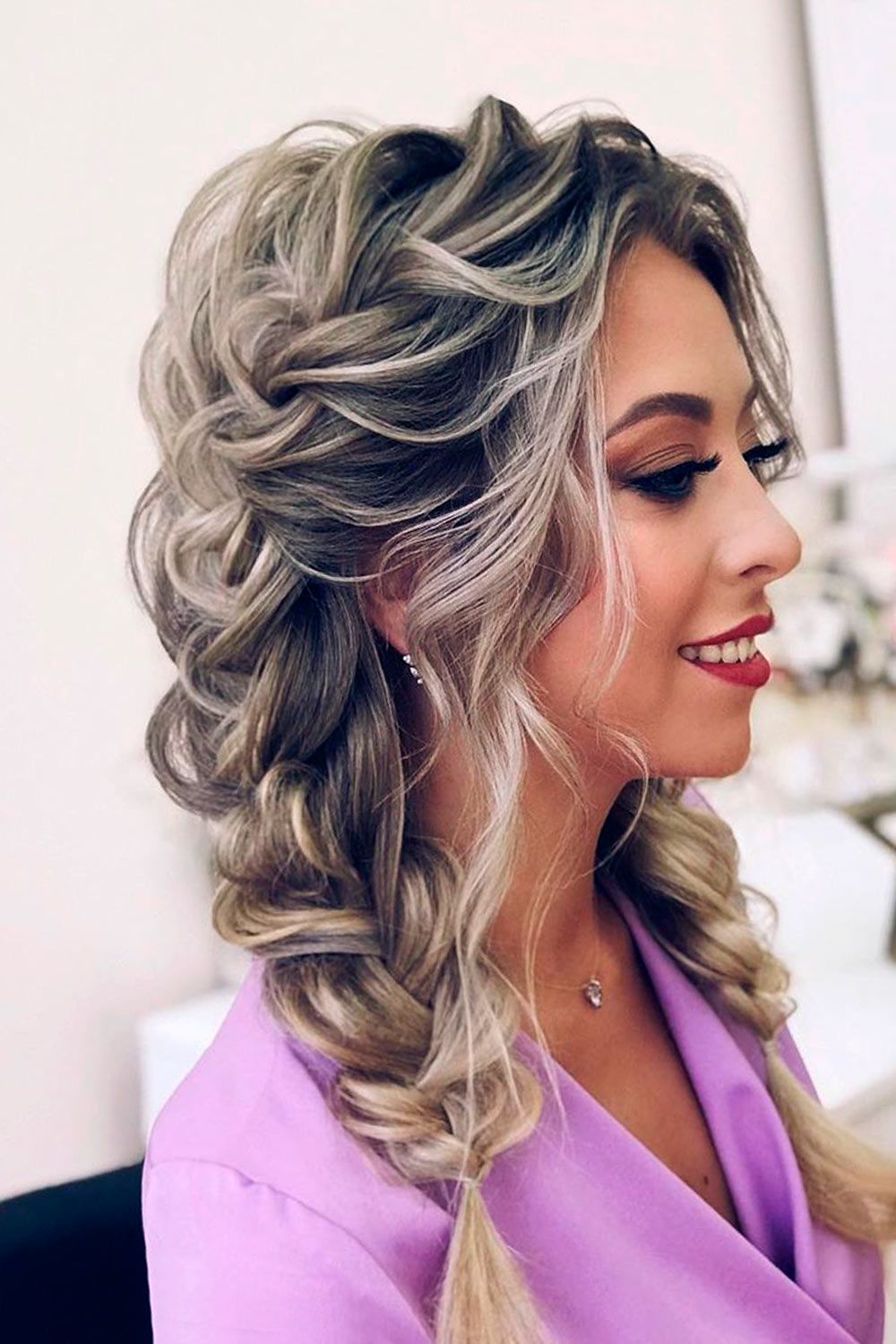 Source: lidiya_rusova/Instagram
Are you into simplicity and classics? Don't look any further than regular fishtail, French, and three strands braids. The truth is, pulling the edges of your braids is enough to make them look fresh and unique, so experimenting isn't always crucial.
French Two Braids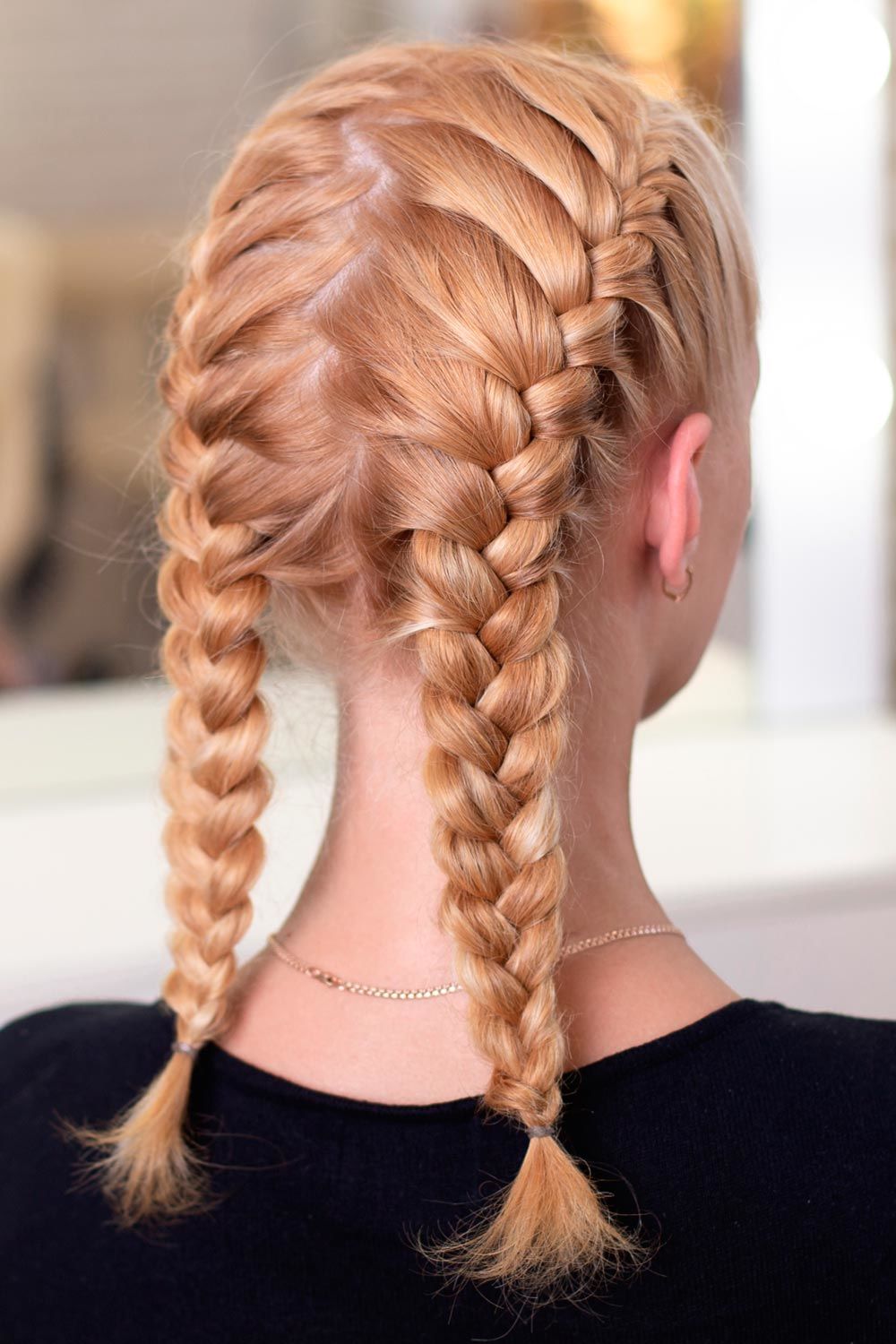 Посмотреть эту публикацию в Instagram
Source: hair_vera/Instagram
Посмотреть эту публикацию в Instagram
Source: olgasaroka/Instagram
If you are about to search for braid styles, you will probably get lost in its variety. Congratulations! You are not limited in choice, so you can experiment as long as you want. But let's pay attention to double french braids. Some girls prefer to stay away from braids because they find them to be too complicated. The truth is, if you want your look to be perfect, you should make some time for that. It's not as complicated as lots of women think, but it still needs some time. Give it a shot for several times, and you will do them with your eyes closed. Just look at these stunning pics: each girl pulls off different braided hairstyles, and each of them looks so wonderful. If you are an absolute beginner, you can start with two regular braids. Once you fall in love with them, you would like to steal the looks from the last two pics. Got inspired? it's time to find out how to do two french braids on yourself!
Dutch Braid Styles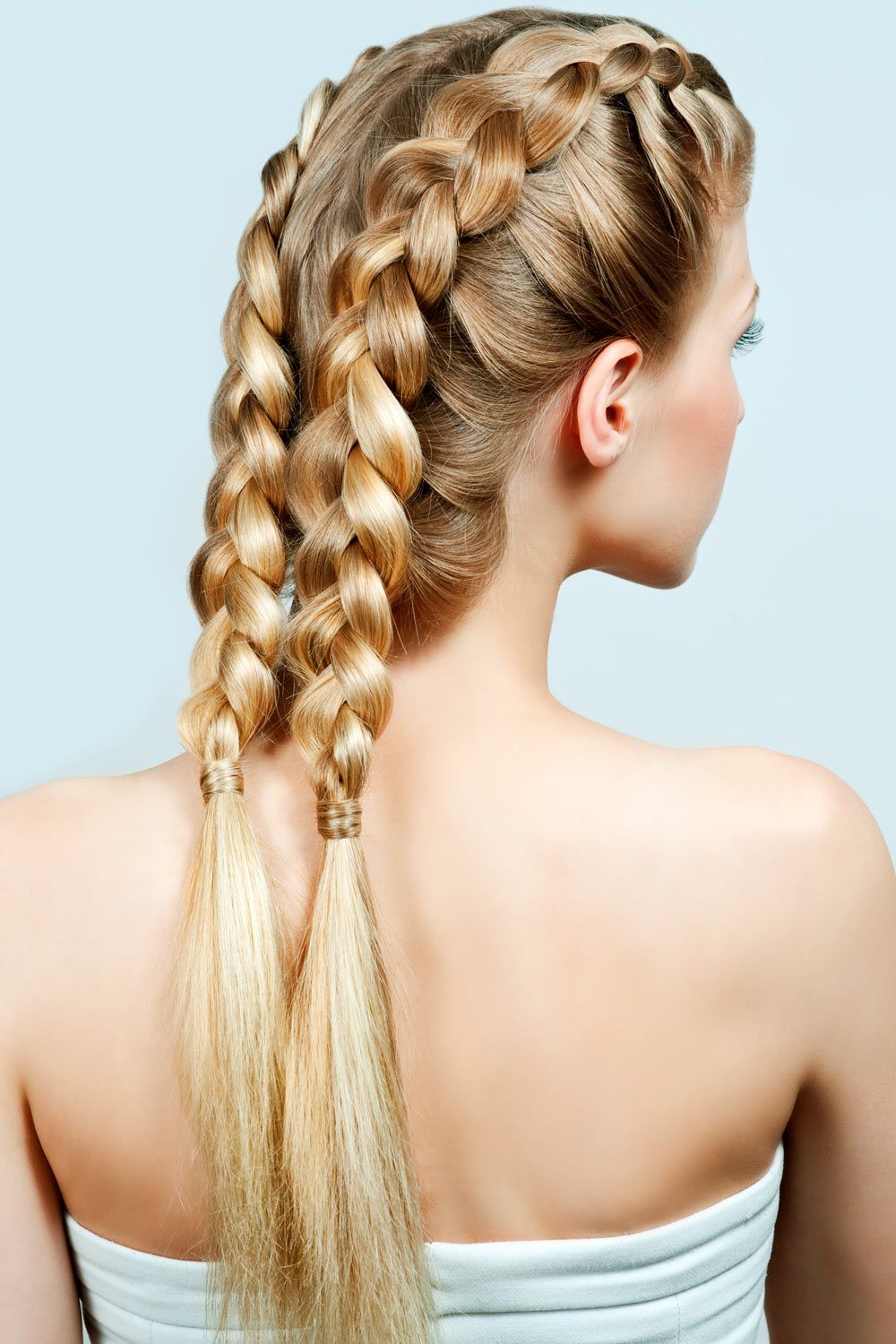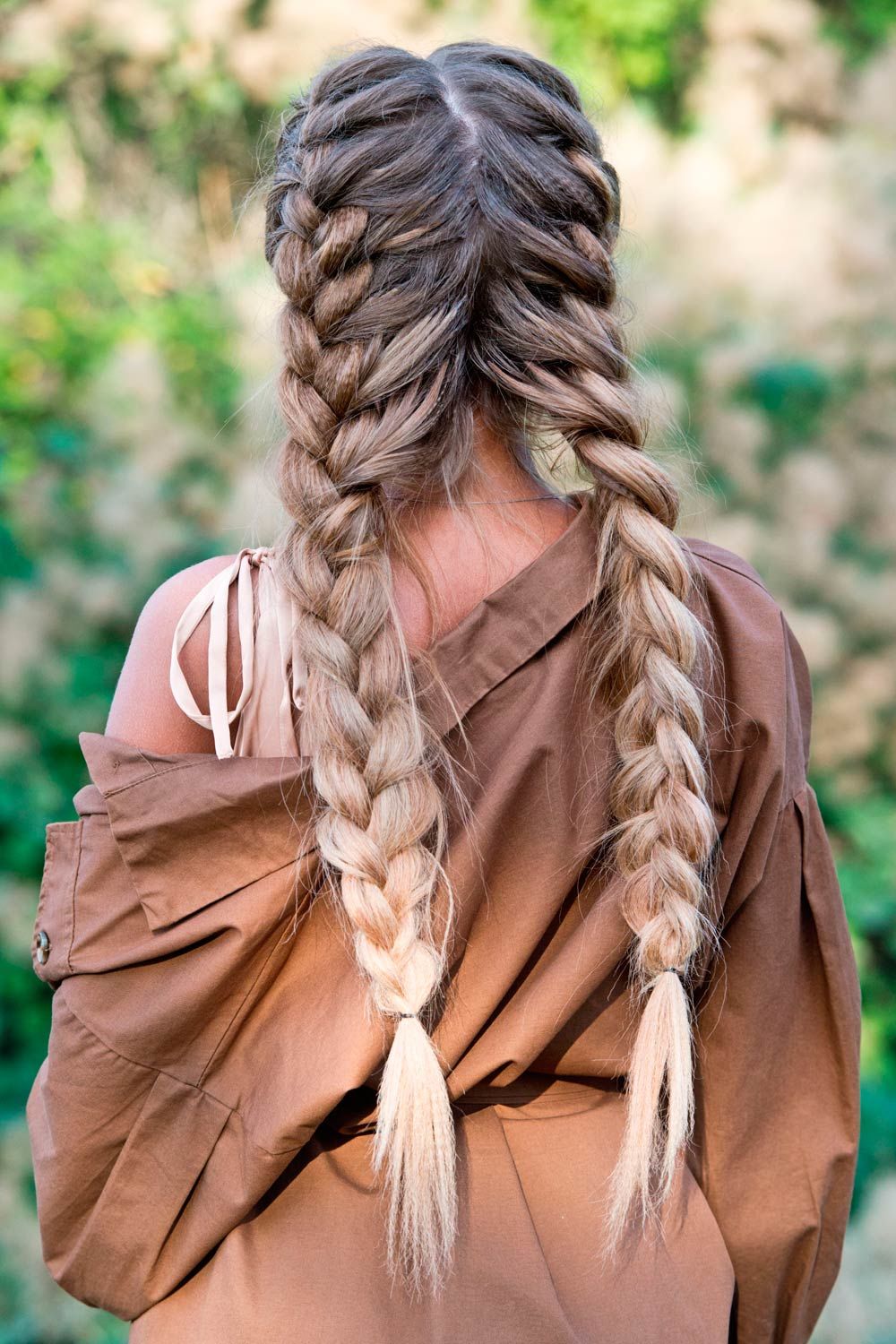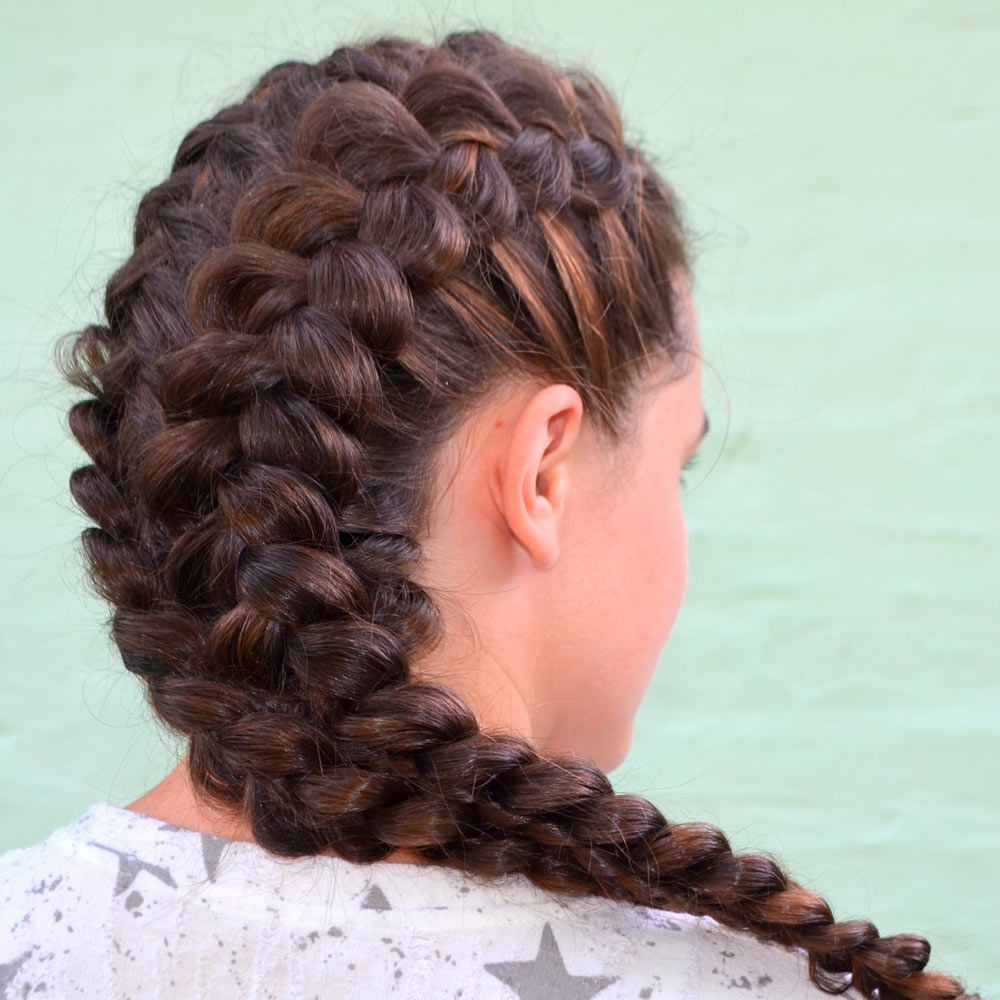 Two braids are better than one, don't you think so? This hairstyle keeps your face open and shows off your beautiful hair at the same time. You can braid your hair towards the back so that your locks won't disturb you. If you find balayage highlights or ombre to be attractive, a braided hairstyle is the first thing you should try after coloring your hair: when you braid your hair, colors melt together randomly, creating a really magnificent, enhanced look. How do you like these dutch braid ideas? They braided their hair in different ways, but they still have something in common: they all are unbelievably beautiful. You can opt for tight braids or add some volume to get a dramatic look. Just in case, if you don't know how to do two dutch braids, you're missing out!
Double Braids Pigtails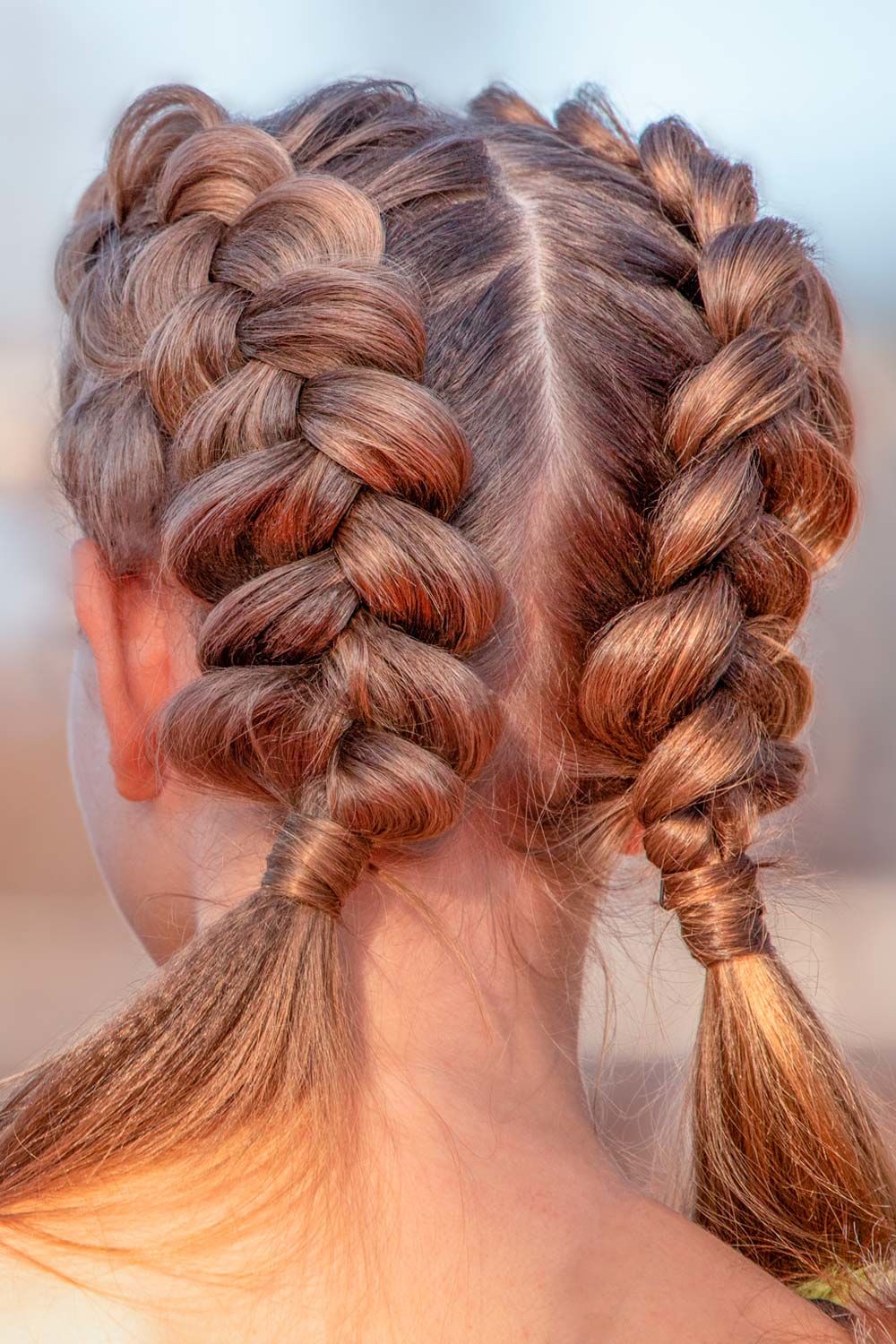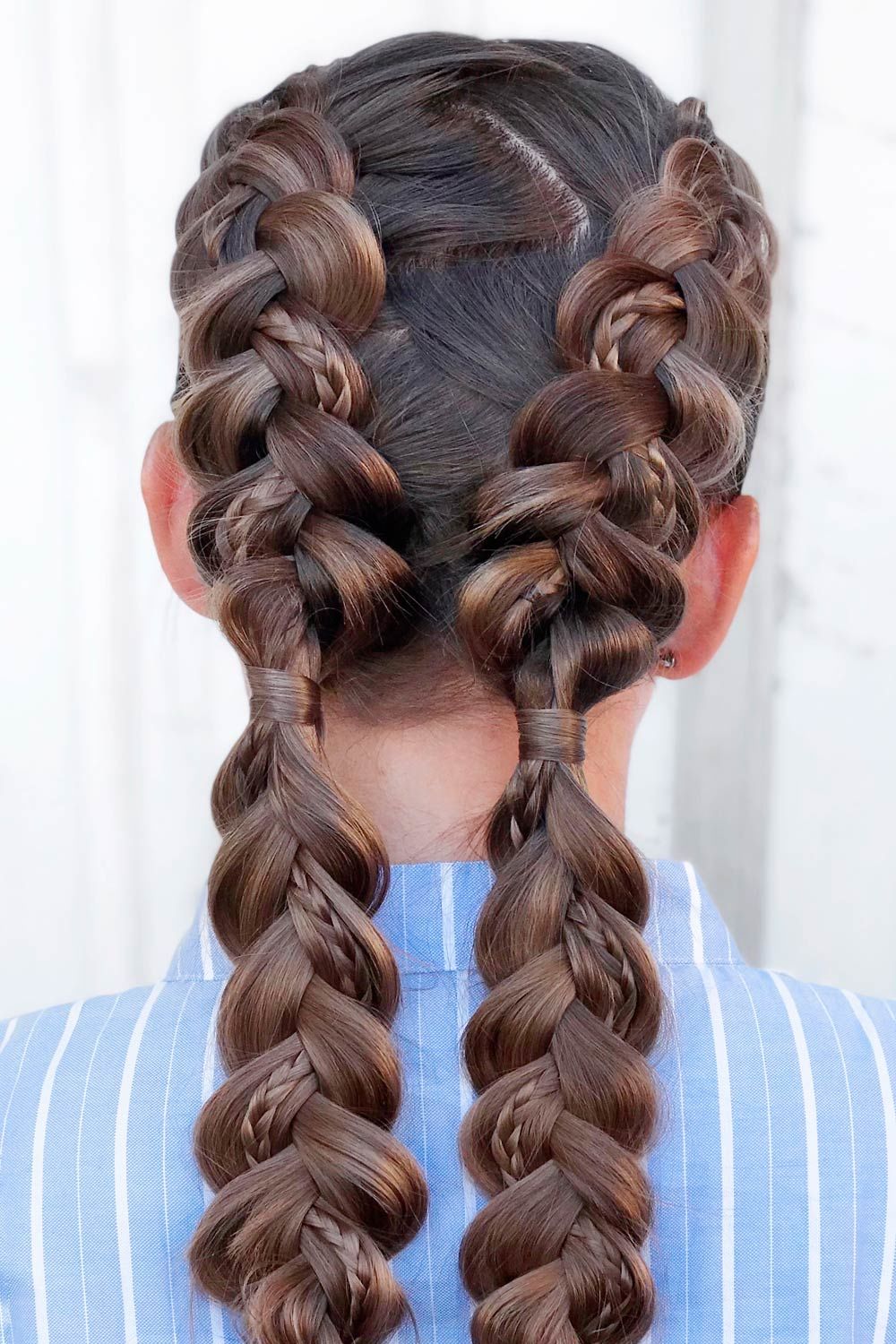 It seems that everybody knows how trendy pigtails are. That's why we decided that we can't have too much of them. Since all the perfect things come in pairs, meet the gorgeous double braided pigtails. Just imagine that all your favorite things are mixed together: this hairstyle is the offspring of the best hairstyles. Braids+pigtails=love. Admit it, it's so hard to take your eyes off this pics. It's officially the most beautiful combination of girly hairstyles. Believe it or not, not only hairstylists know how to do french braid pigtails on yourself, but you can also become friends with this beauty mixture. A little tip for those who are searching for tutorials: wave the rest of your hair to add some movement to your hairstyle. Some waves won't hurt, right?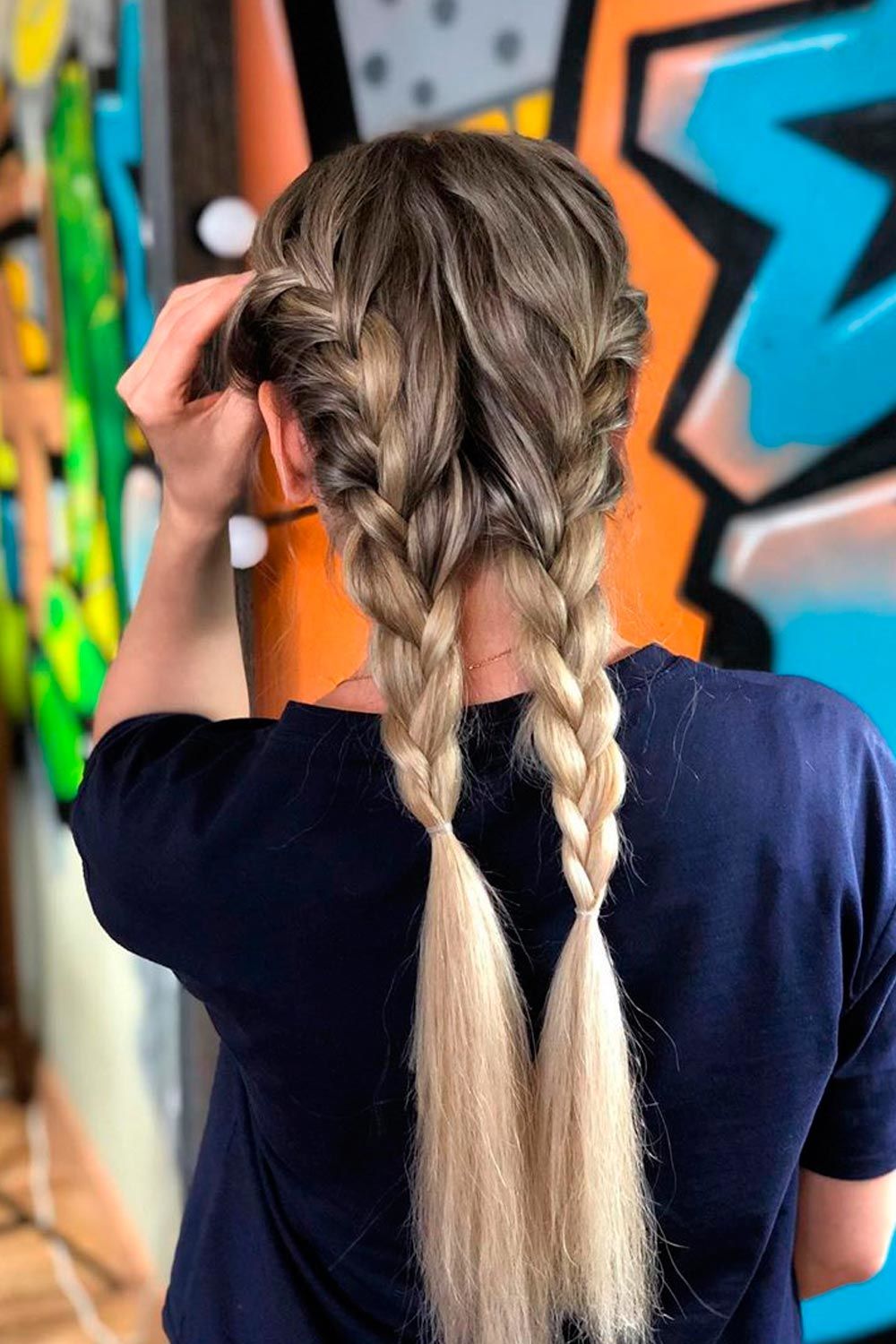 Source: logovo_hair/Instagram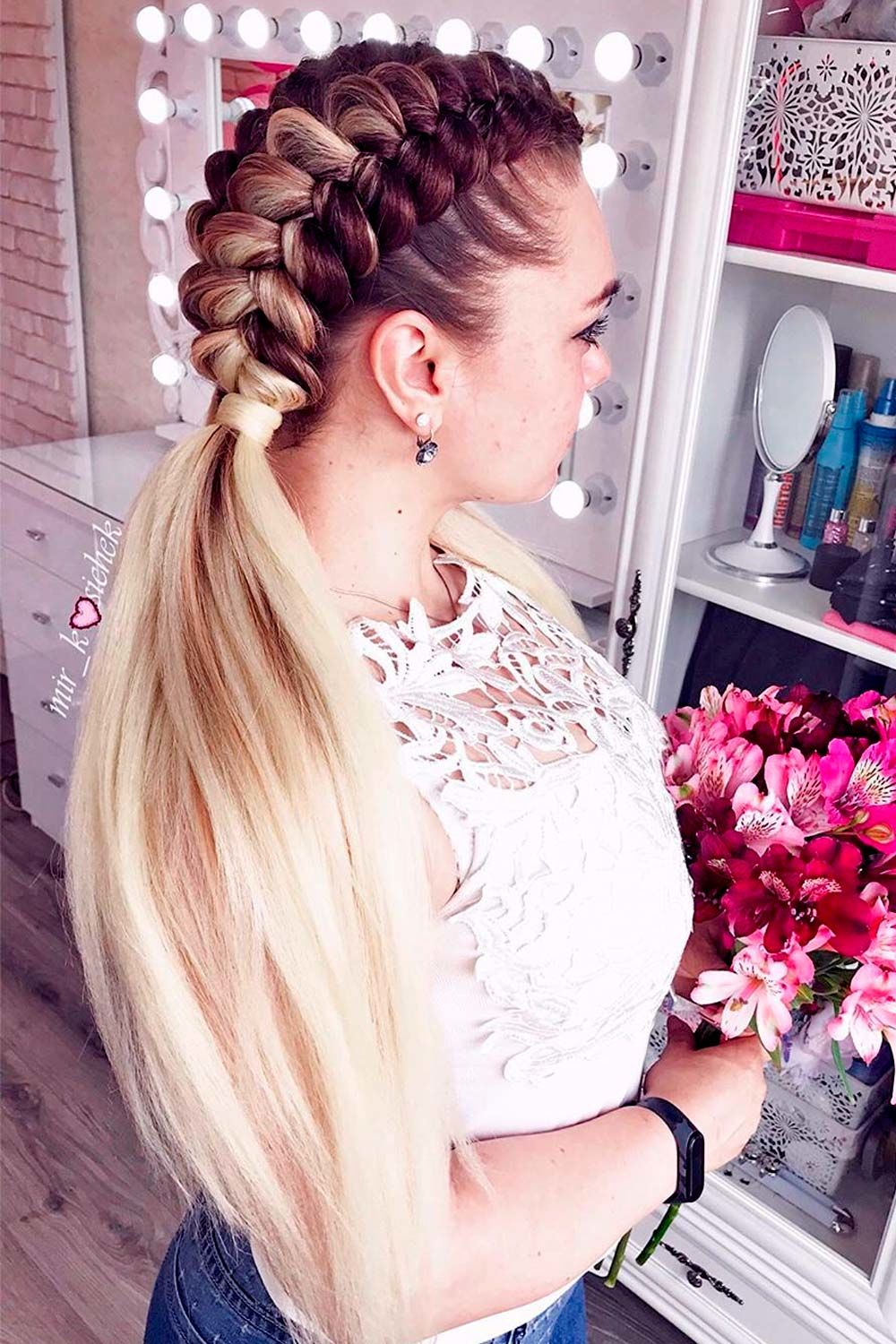 Source: mir_kosichek/Instagram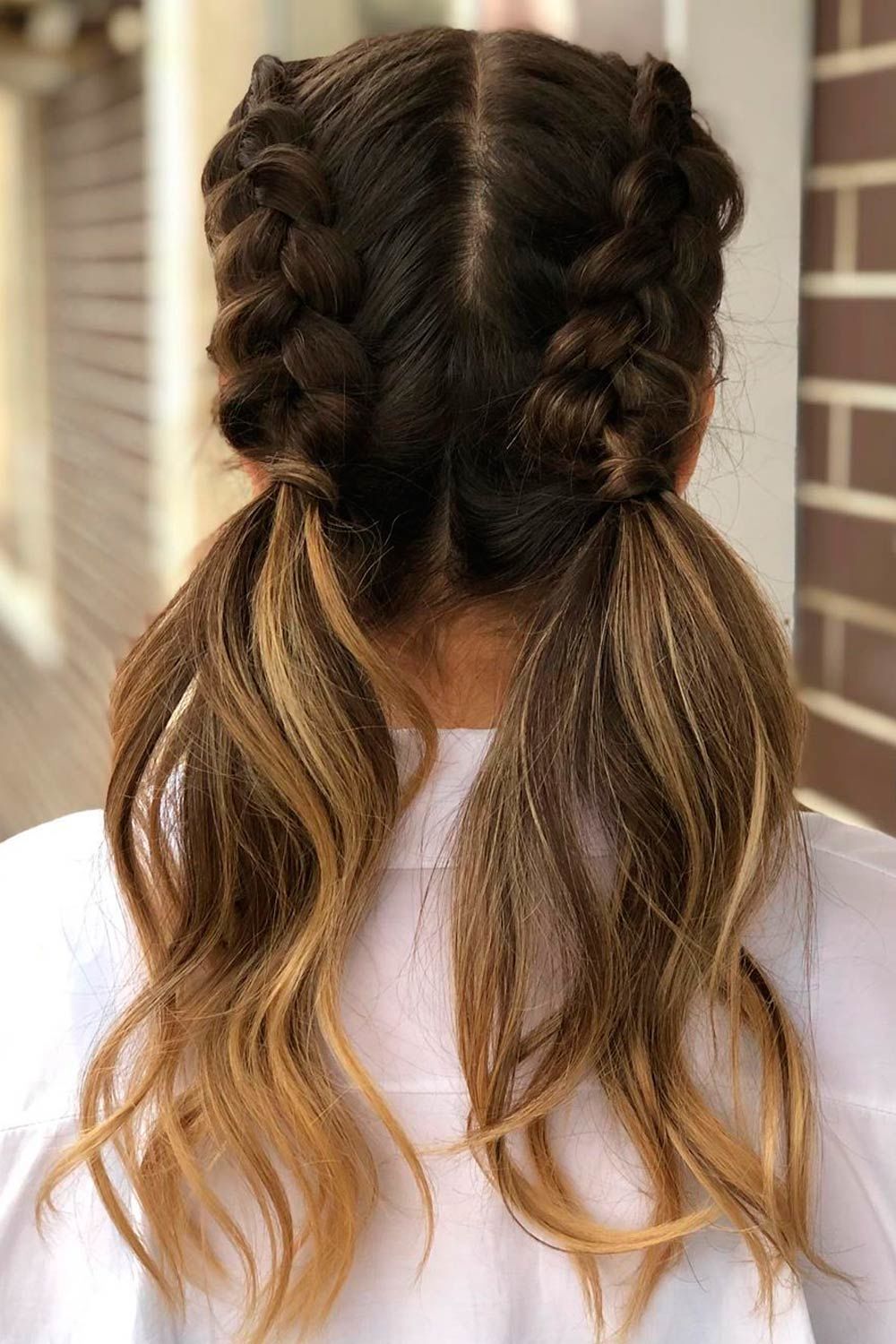 Source: anna.seledcova.stilist/Instagram
Lush and full braids that turn into lovely wavy ponytails, who could ask for more? Braiding your hair at the back of the head is a new trend that girls from all over the world follow, and these stunning pics show why they love the style so much.
Double Braided Updo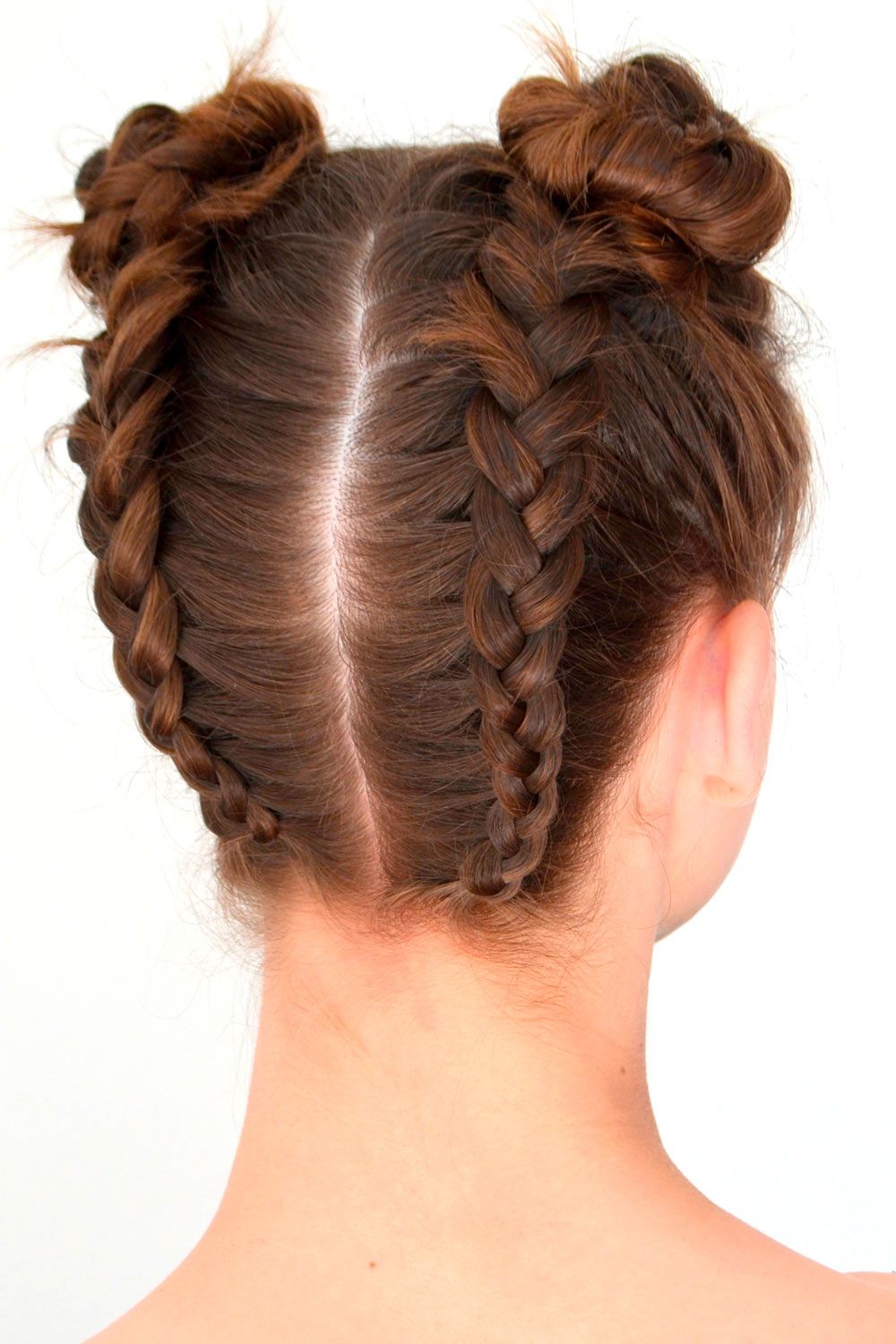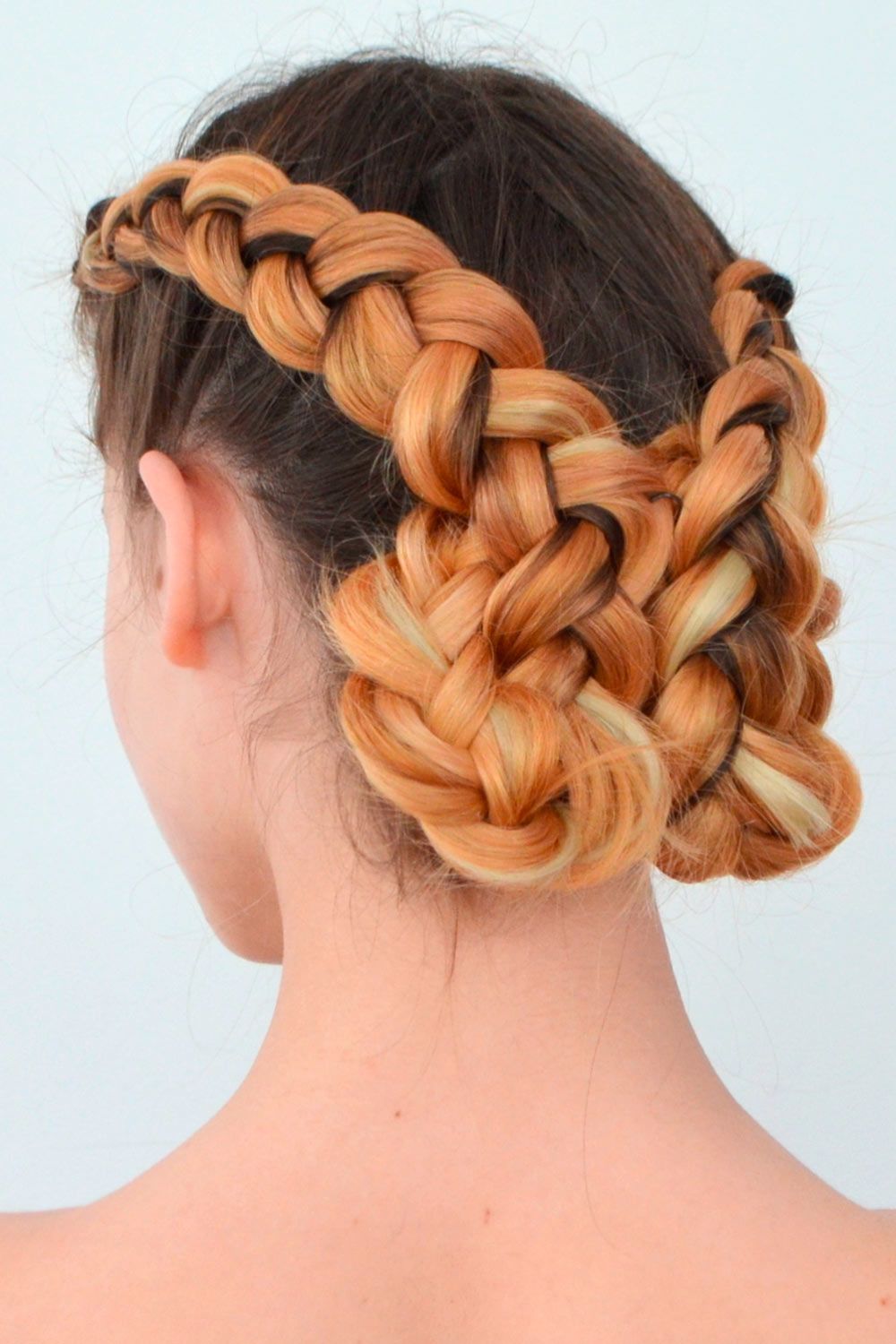 Посмотреть эту публикацию в Instagram
Source: amberfillerup/Instagram
Everybody knows that women can do anything to be called "goddess". What about you? You may think that you need to spend a lot of money on bold makeup and a perfect hairstyle to look that glorious. But in fact, the only thing you need is just a feminine updo. Just look at these goddess braids! We just can't describe them in another way, they're SO lovely. And the best thing about them is that they are really easy to get. A couple of minutes, several bobby pins, and you are ready to take over the world! A woman can be called a goddess only if she knows lots of beauty tips. Seems like you will become one soon. A beautiful updo with two pulled braids, two braids twisted around your head, and two fishtail braids with a low twisted bun are your keys to a flawless look!
Fishtail Double Braids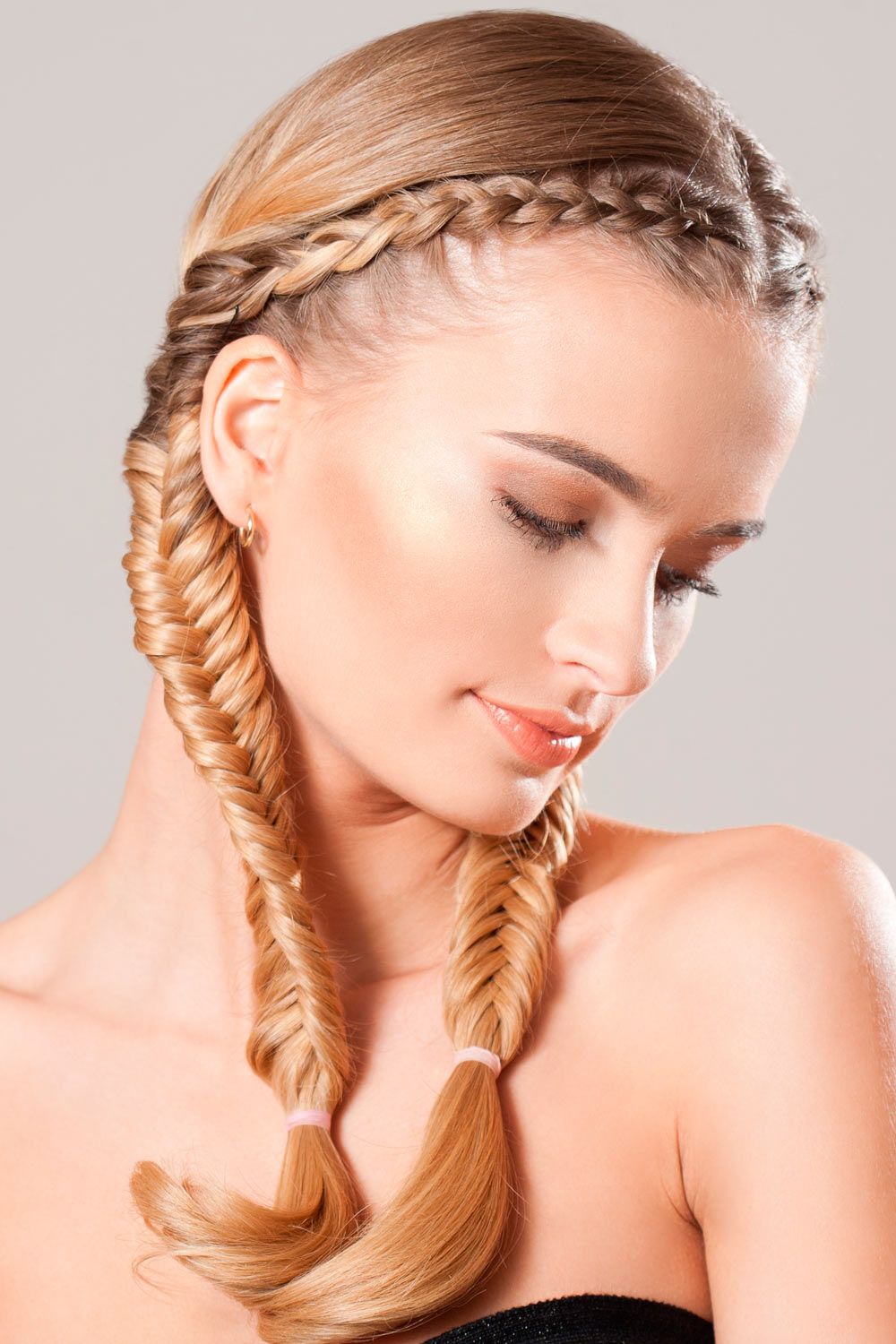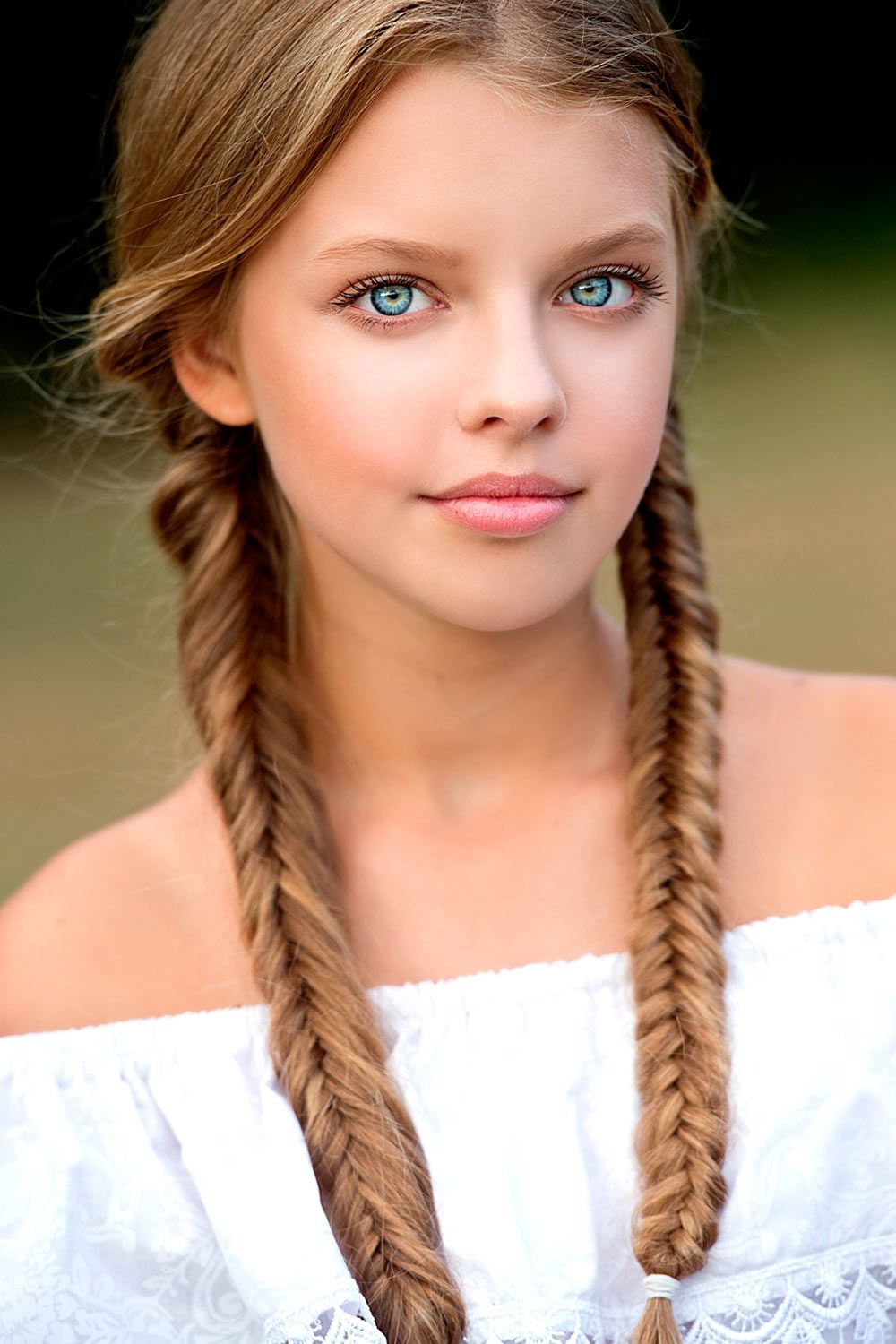 Посмотреть эту публикацию в Instagram
Source: karindragos/Instagram
Посмотреть эту публикацию в Instagram
Source: alexcentomo/Instagram
Посмотреть эту публикацию в Instagram
Source: olgasaroka/Instagram
Once you search for braided hairdos ideas, two french braids hairstyle will definitely be on the top of the charts. Yes, they are very popular these days, but let's don't forget about the beauty of fishtail braids. There's no need to compare these two, each is adorable in its own way. We want you to check out these pictures. But be careful, it's impossible not to fall in love with these braids. If you prefer messy silhouettes to neat ones, you should steal one of these looks right now! Show everyone your appreciation of summer days, get yourself two braids, pull the edges and impress everyone with a lively look! Nothing can be more pleasant than such cute double fishtail braids.
Box Two Braids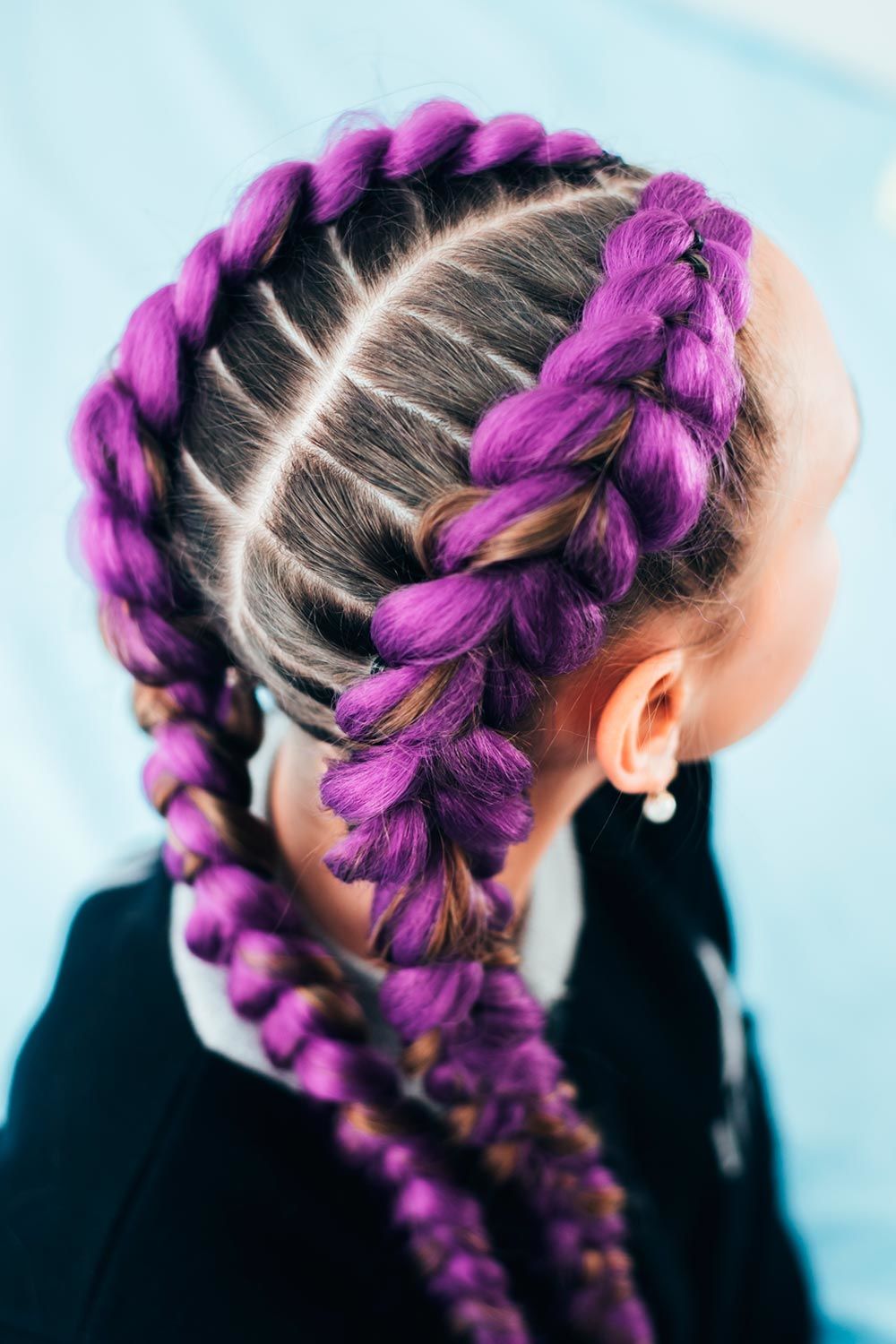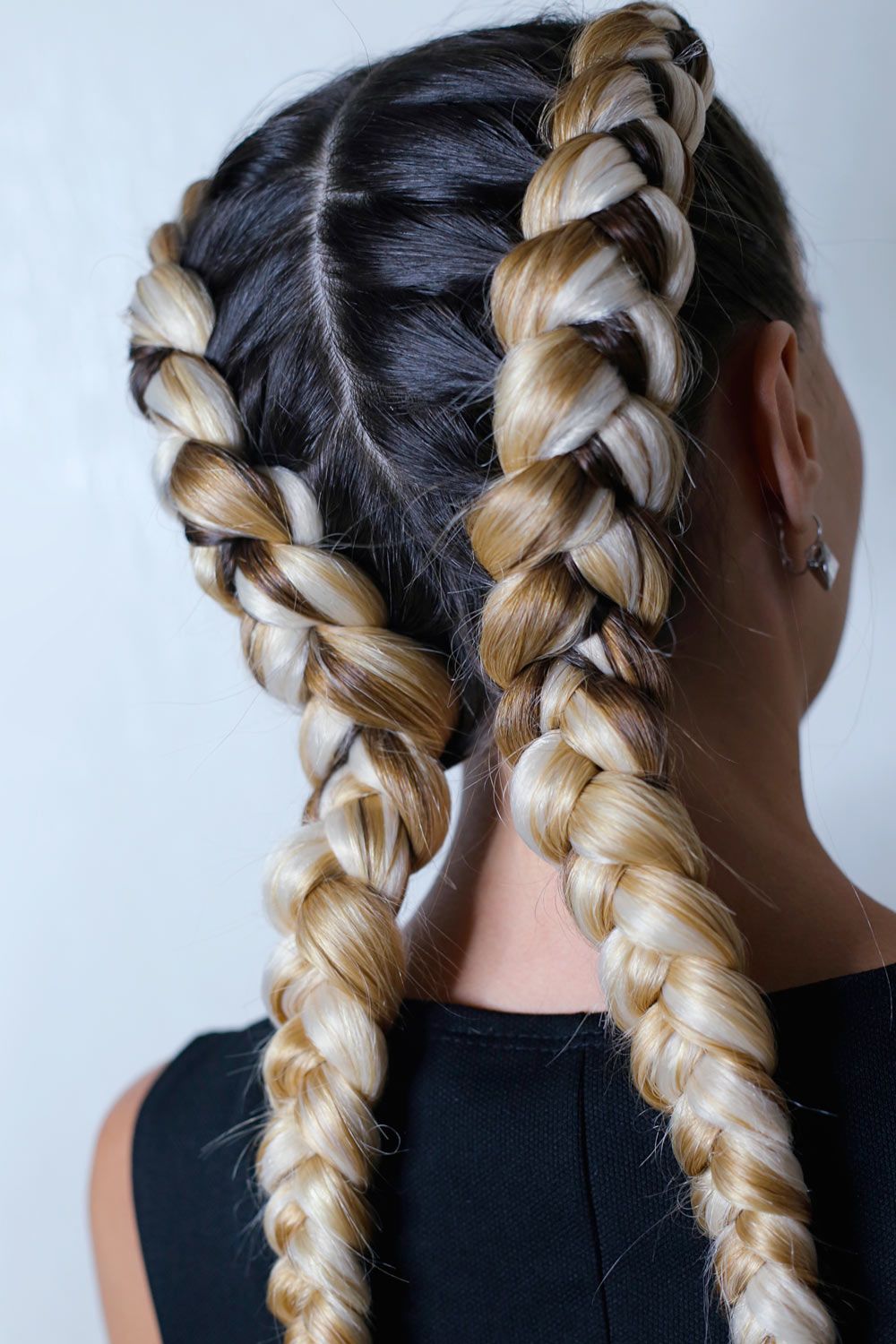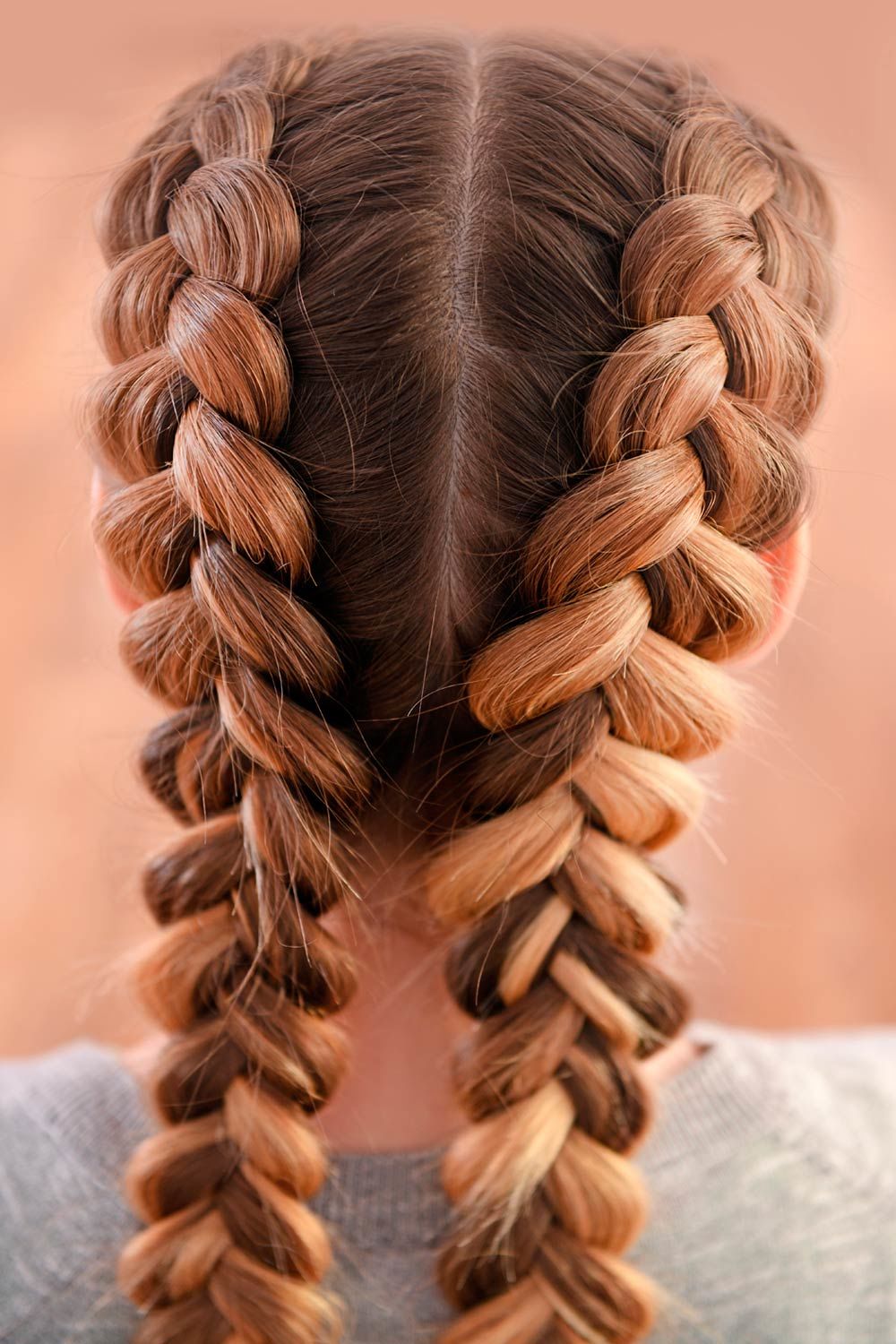 Box braids have literally blown up the whole world with their popularity. Yes, they are stunning, indeed. The main reason why they are that special is that women with any hair type can get them: these braids are so tight that even the strongest curls will give up. Remember the hairstyles you do when you go to the gym? Let's be honest, you don't really care about it. But you want to look amazing wherever you are, right? Once you get yourself two box braids, your sportive look will be on point. Of course, these braids are absolutely versatile: it's a good choice for any occasion. How do you like these ideas? Keep in mind, that they're not two cornrows style with hair extensions, as cornrows are tighter and cleaner than box braids. In this case, it's not necessary to use extensions, while cornrows look better with them. We are sure that each of these ideas deserves giving a try! Do you agree?
Pull Through Double Braids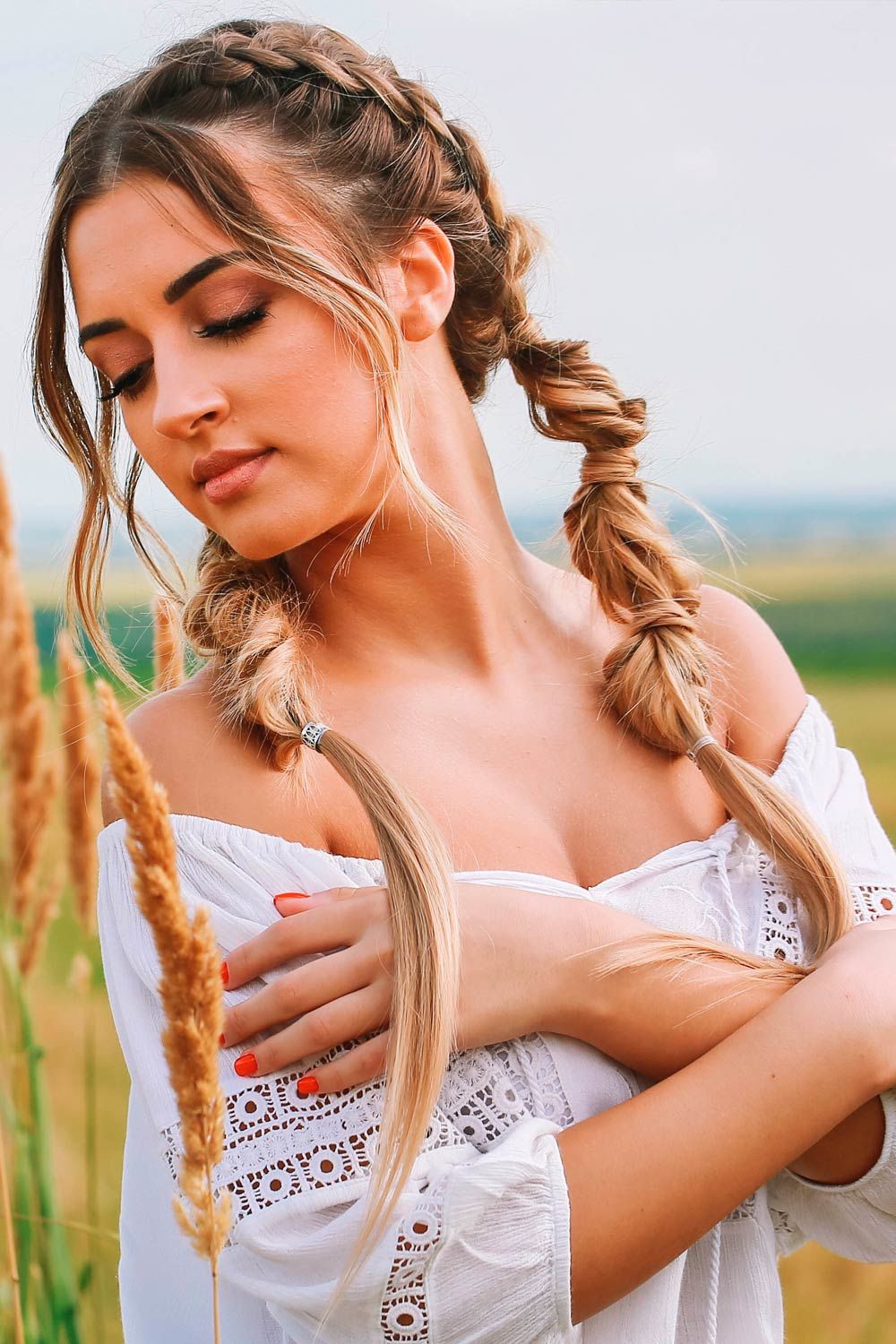 View this post on Instagram
Source: alexcentomo/Instagram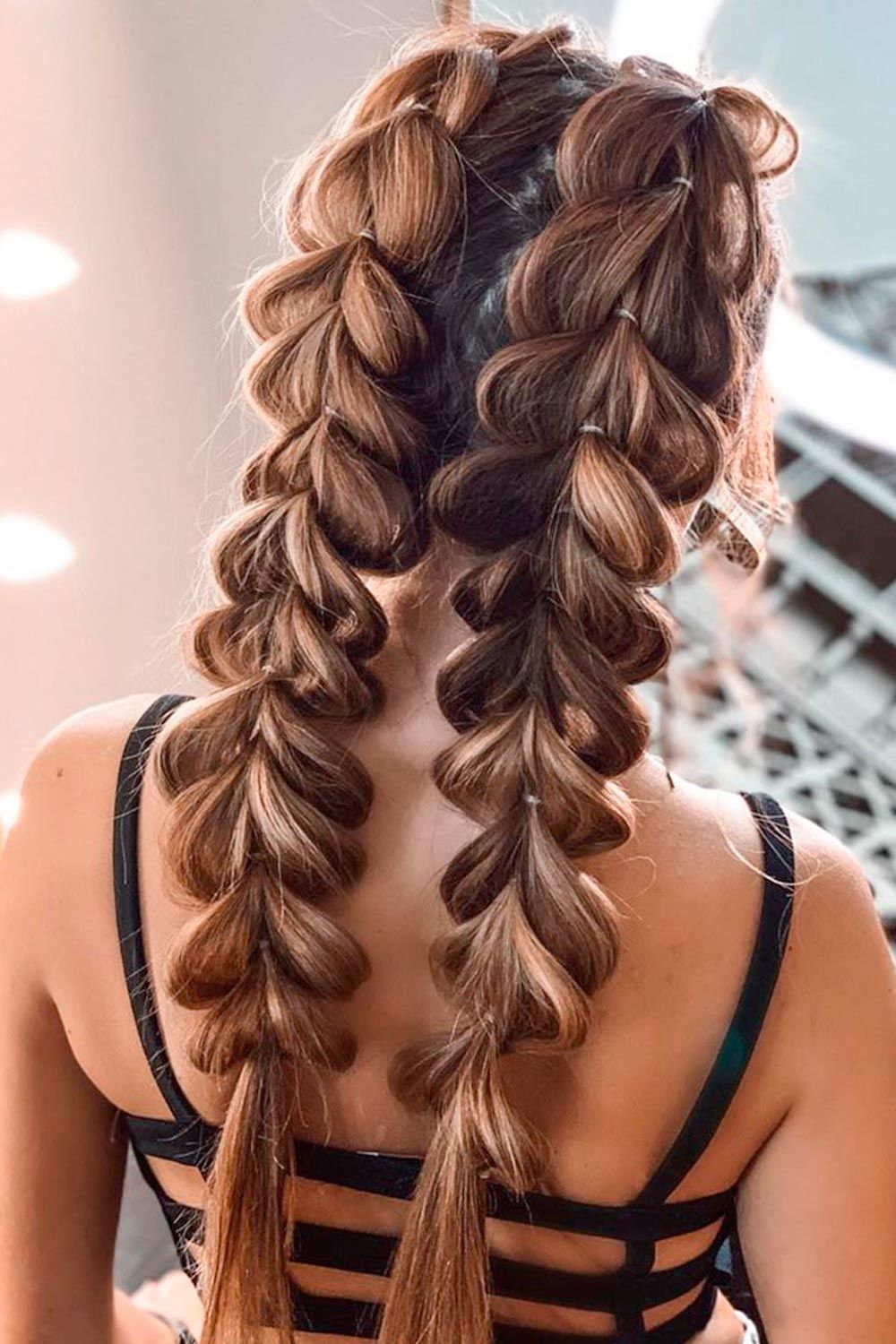 Source: beautifulhair_bypolina/Instagram
View this post on Instagram
Source: sweethearts_hair/Instagram
Here comes another definition of the romantic look. If these pull through braids took part in a hairstyle competition, they would be the winners. It doesn't matter whether your hair is thick or thin, there is a way to make the best out of it. Volume is something that every woman wants to get when styling her hair. What if we tell you that you don't need to use volumizing hair products to add some volume to your hair? Yes, the only thing you need is to do braids and pull the edges! If you are looking for a tutorial that will show how to braid your own hair for beginners, it's a must try for every newbie. Just trust us, it's very simple. And you can see with your own eyes that simple things can look totally breathtaking.
Hairstyles With Double Side Braids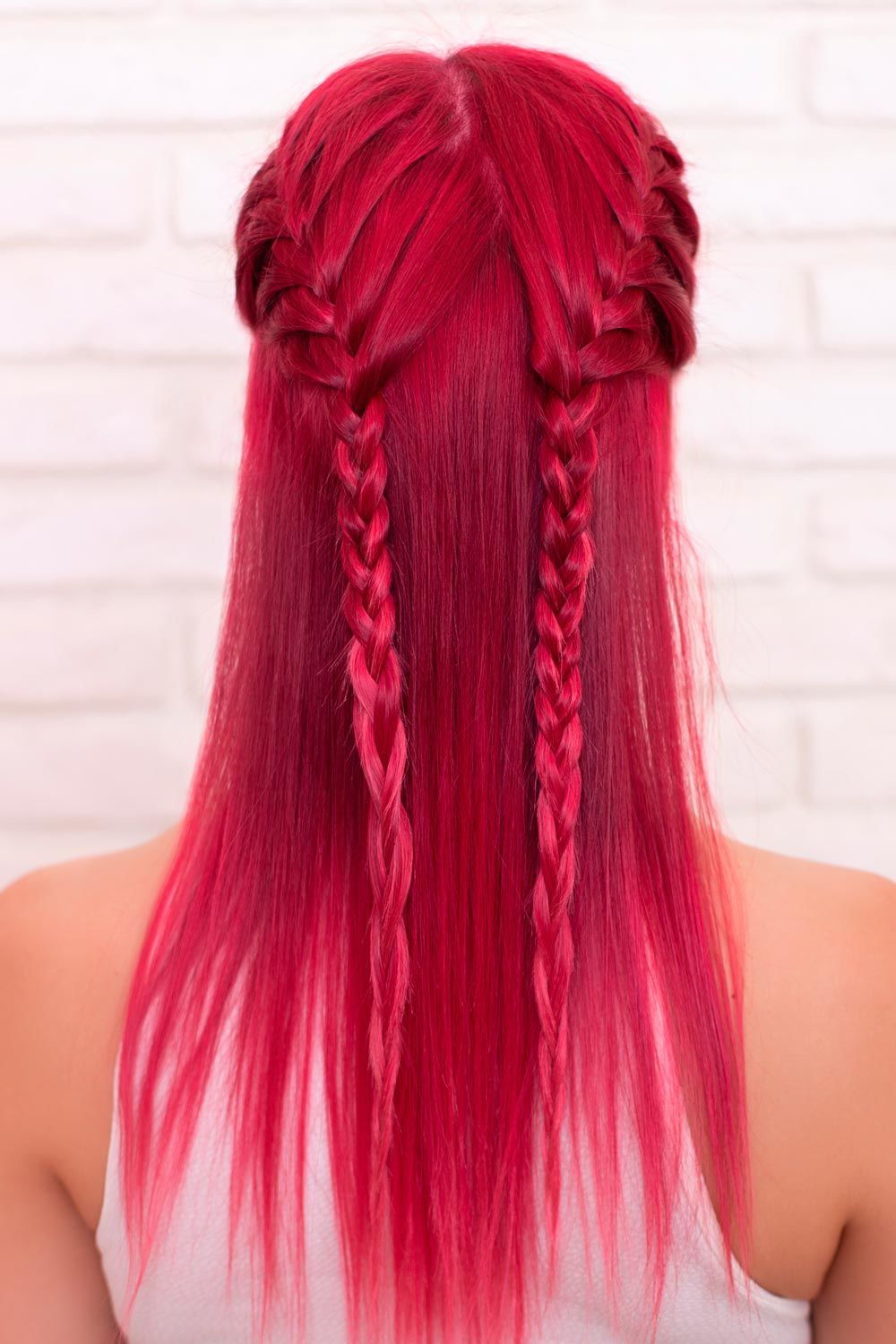 View this post on Instagram
Source: angelroseturner/Instagram
Adding some boho vibes to your style won't hurt, and it doesn't matter if it's a casual look or you prepare for some special occasion. Two side braids that fall on your beautiful hair from one side is a good way to add a sense of modernity to the familiar braided styles.
Double Braids With Head Accessories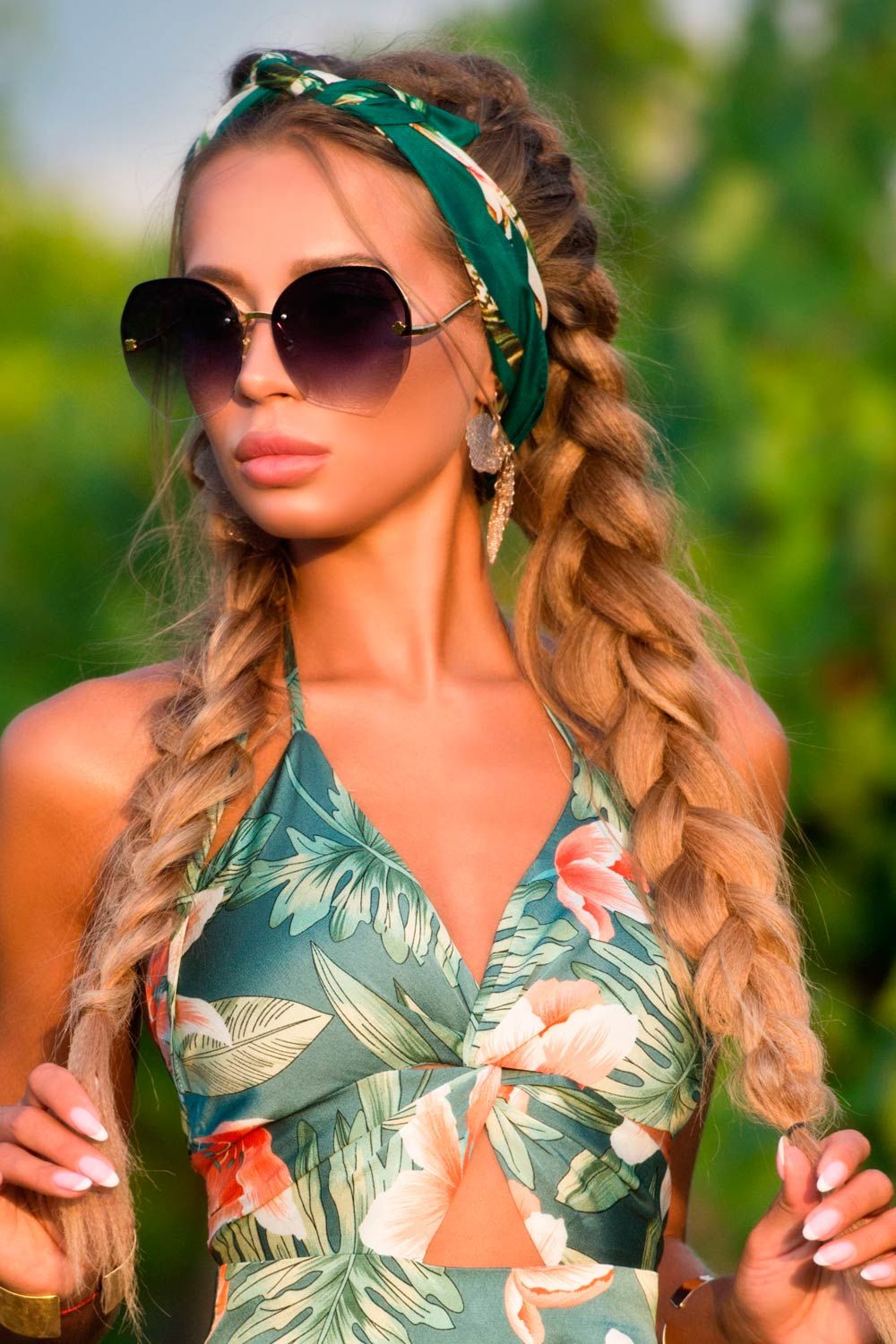 View this post on Instagram
Source: sass.and.braids/Instagram
View this post on Instagram
Source: hairby.montis/Instagram
Double pull-through braids seem to give a totally new definition for volume in two braids hairstyles. And if you want to double the charm of these voluminous cuties, individualizing the style, some head accessories will come in handy: anything from a stylish hat to a summer cap will work awesome.
Double Braids Into Messy Buns
View this post on Instagram
Source: hair_by_zolotaya/Instagram
The diversity of braids is simply infinite! They can transform in any hairstyle you like, and the messy bun updos are not an exception. Some messiness will make your braid look very effortless and contemporary, while the twist will give you a very feminine and comfy 'do.
FAQ: Two Braids
What is the two braids called?
In most modern dictionaries, pigtail refers to a single tight braid. Many people, however, use this word to refer to two symmetrical hair bunches on either side of the head which can be braided or not.
How do you look cute in two braids?
Bruch your hair.
Take a little bit of hair and place it behind your ear.
Take a chunk of hair from the back of your head that is more hidden.
Braid the chunk out.
For a fuller effect, pancake your braids.
Pining braids on top of your head is just one of the styling options.
Was this article helpful?