By:

Glaminati Media

| Updated:

03/25/2019
Easy-To-Do Braided Hairstyles To Copy
Braided hairstyles are all the rage. Do you know why?
Even simple three-strand braids turn into amazing styles when combined with other types of braids. It is time to show your creativity and improve your braiding skills! Join the club of ladies who can create the real masterpiece on their head.
Check out our collection of hairstyles with braids and try to style your hair in a similar way.
Micro Braids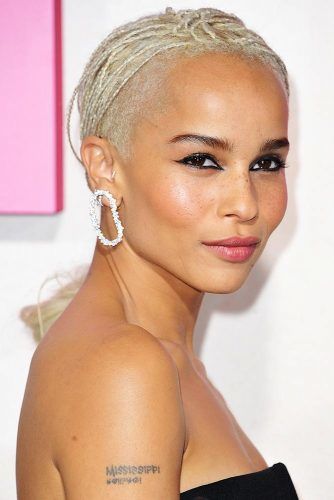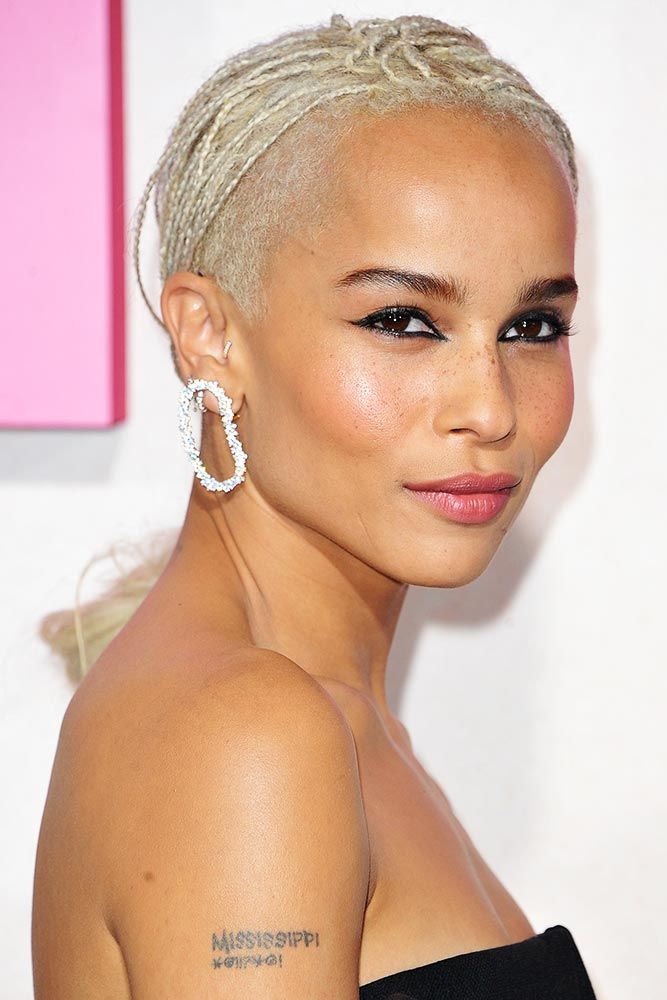 It just so happens that looks are more tempting when we see a celeb sporting them. So meet the convenient micro braids perfectly individualized by iconic Zoe Kravitz. Though the light sandy blonde color doesn't look natural, it gives a great visual impact, which is so Zoe!
Source: Tinseltown/Shutterstock
Tight French Braids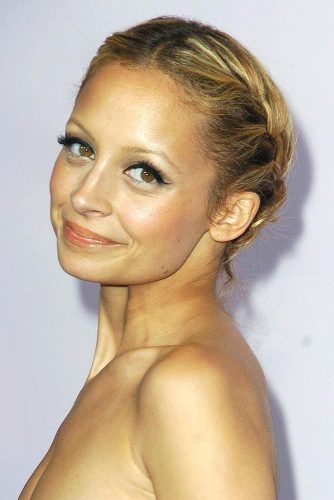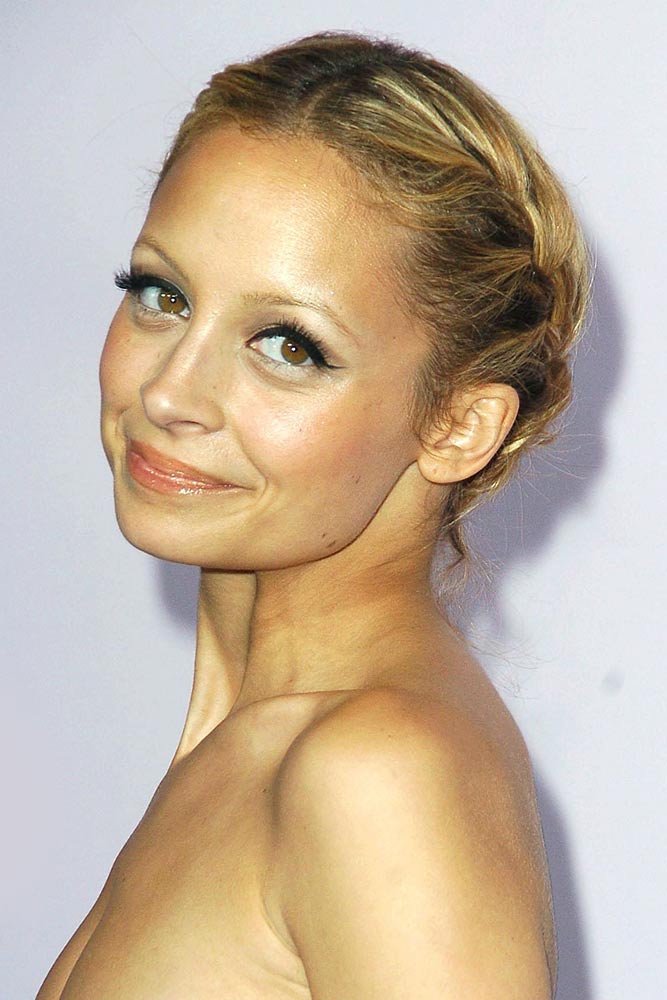 As a many-sided and super occupied lady, Nicole Richie prefers her hair to be simple but beneficial. And the same goes for her braided hairstyles! Everything about these French braids is straightforward, tight, and neat but the style still brings a lot of feminine vibes.
Source: Everett Collection/Shutterstock
Double Dutch Braids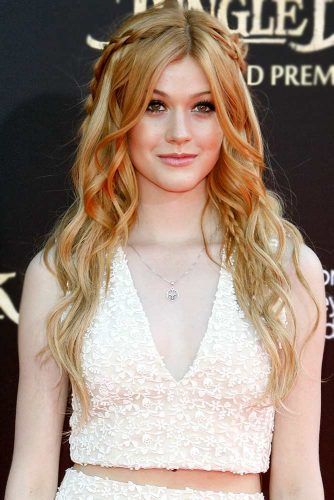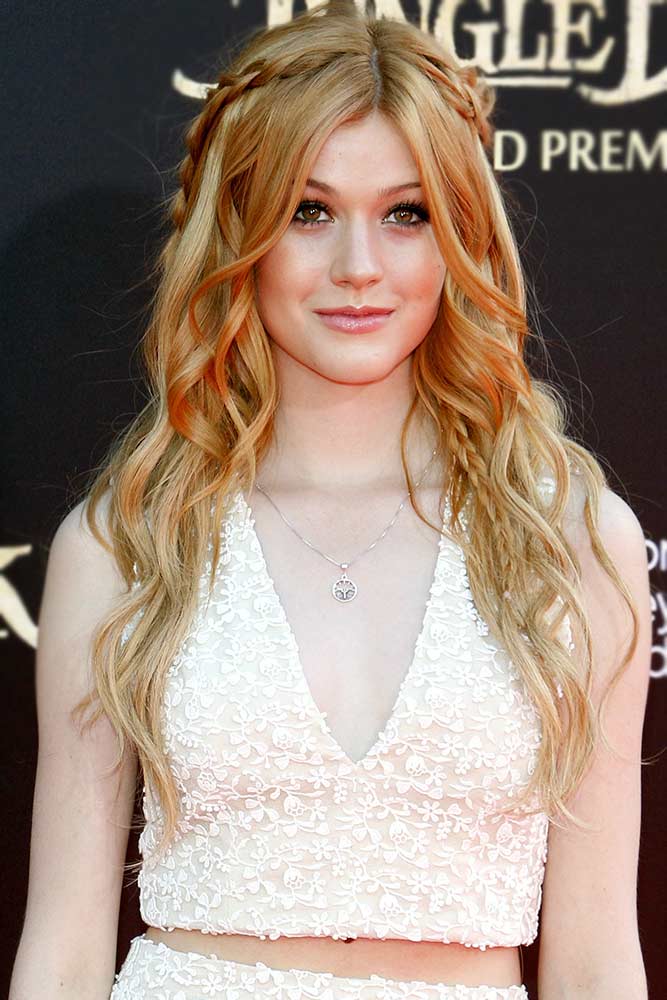 Katherine McNamara knows how to show off the beauty of her sunny locks. Not only do her double Dutch braids create a well-balanced body but also add a ton of volume from both sides, getting the most out of her hair type.
Source: Tinseltown/Shutterstock
Faux Hawk Braids Into Pony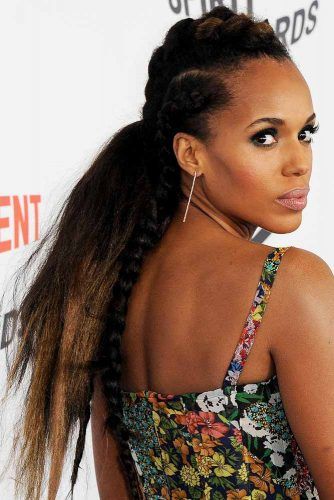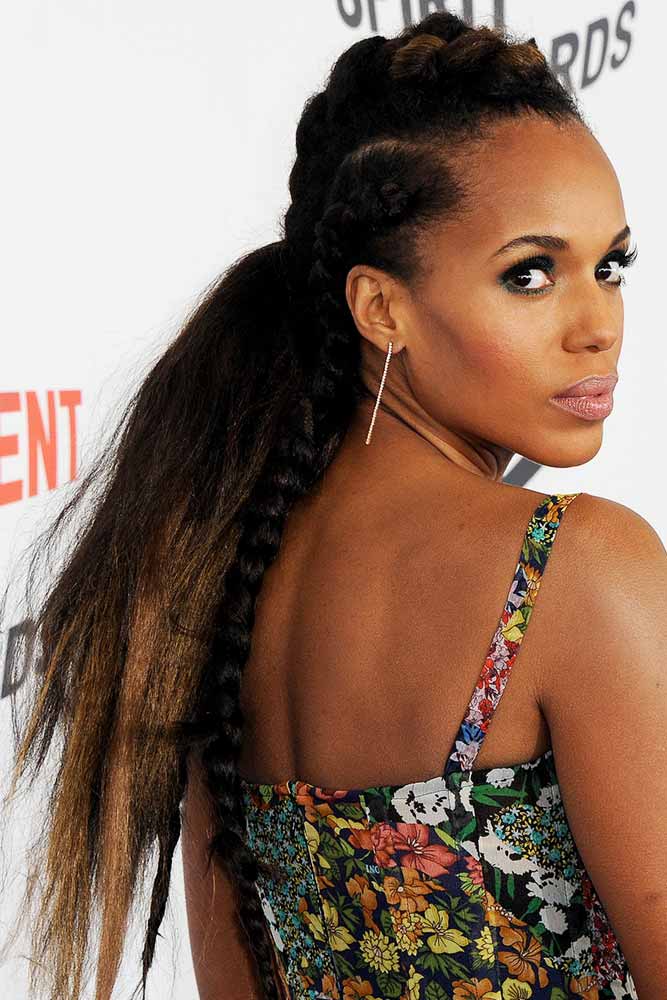 Kerry Washington is familiar with all the pitfalls of being a natural-hair lady. Yet, despite the tough styling routine, she always impresses cameras with effortless and charming looks. This time she decided to combine practicality and girliness. These tight faux hawk braids that turn into a pony are a perfect combo, aren't they?
Source: Tinseltown/Shutterstock
Twisted Braid Pony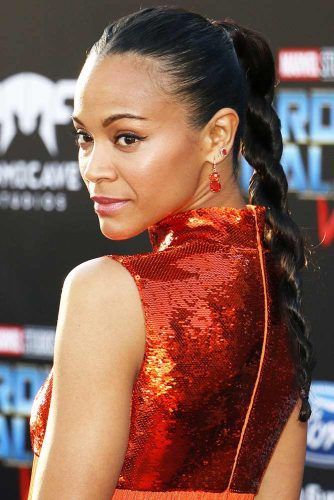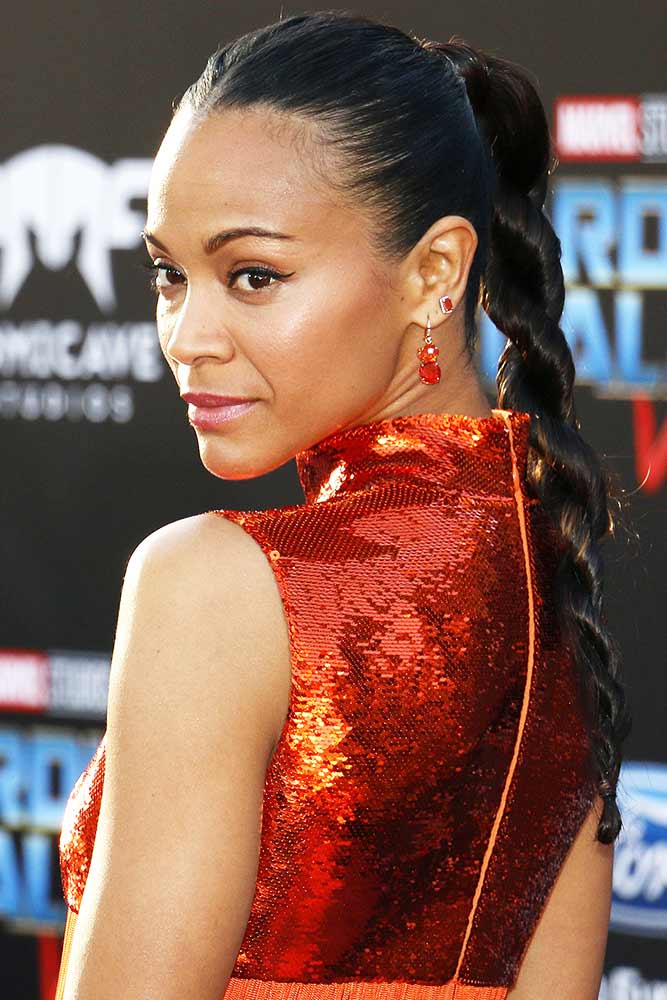 Simple and significant. This characteristic refers to all looks of Zoe Saldana, and her twisted braid pony isn't an exemption. Since she has an oval face, she is free to keep her face as open as possible. And even though the style is simple, it looks ravishing with her no-makeup look.
Source: Tinseltown/Shutterstock
Messy Side Fishtail Braid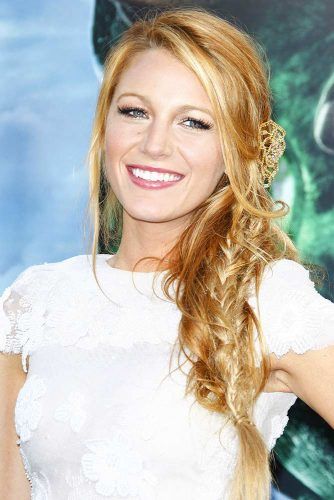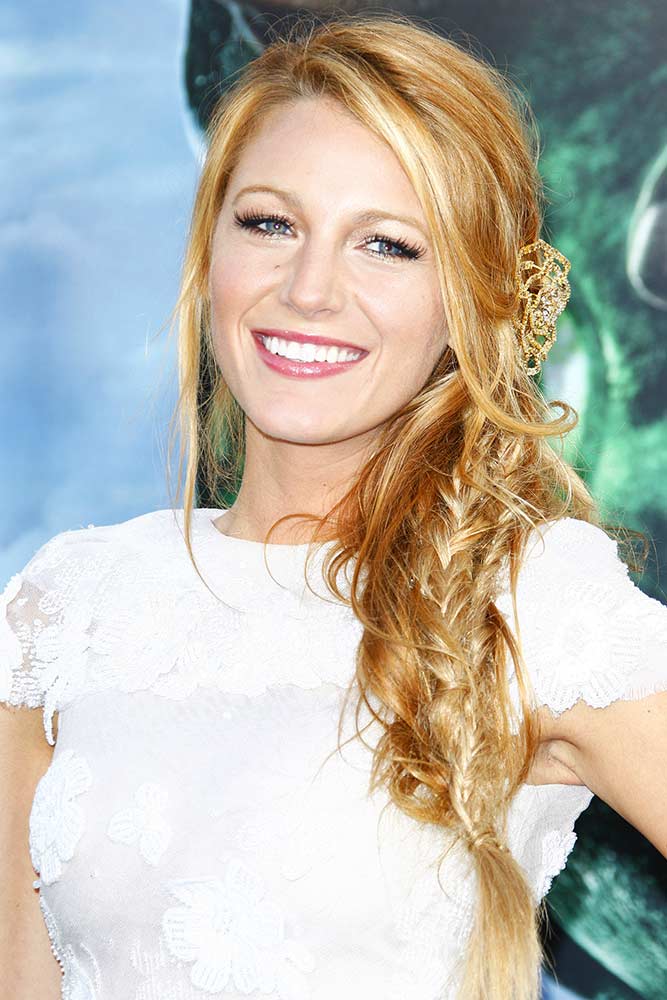 Is there someone as bright and lively as Blake Lively? All her colorful dresses and messy looks are just proofs of her unbelievably vivid personality. This messy side braid is nothing but a simple hairstyle, but when a sincere wide grin accompanies it, it becomes a red-carpet look.
Source: Joe Seer/Shutterstock
Knotted Faux Hawk Braid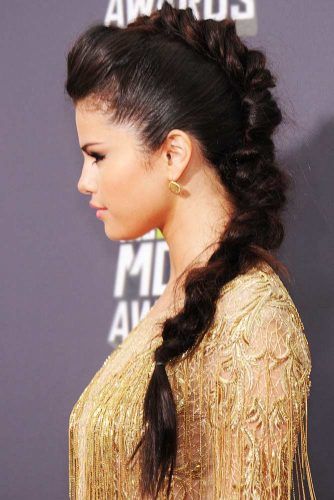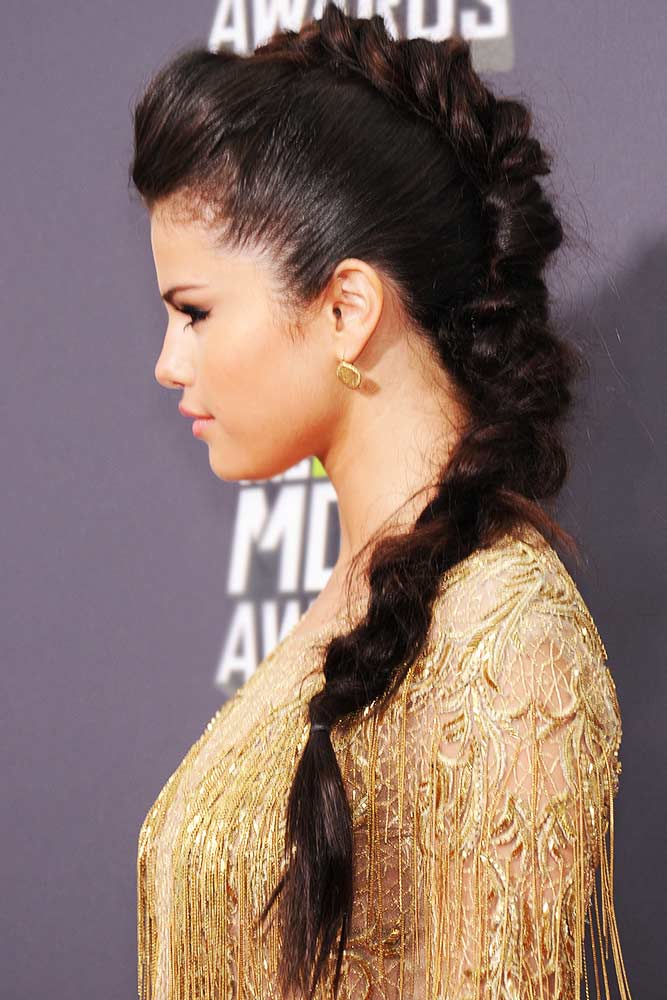 It's hard to imagine how many hair masterpieces can be achieved with such a lush hair type as Selena Gomez's. Well, this girl always knows how to catch people's eyes, and her creative braid exemplifies it clearly: a voluminous, knotted braid that stretches like a faux hawk is a look worth stealing.
Source: DFree/Shutterstock
Milkmaid Braids Updo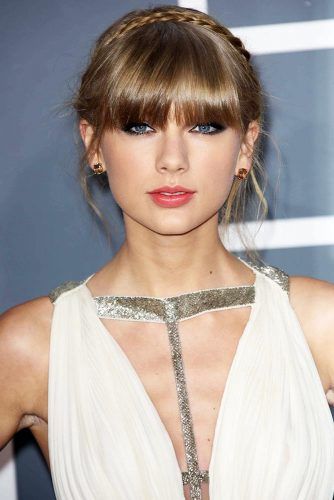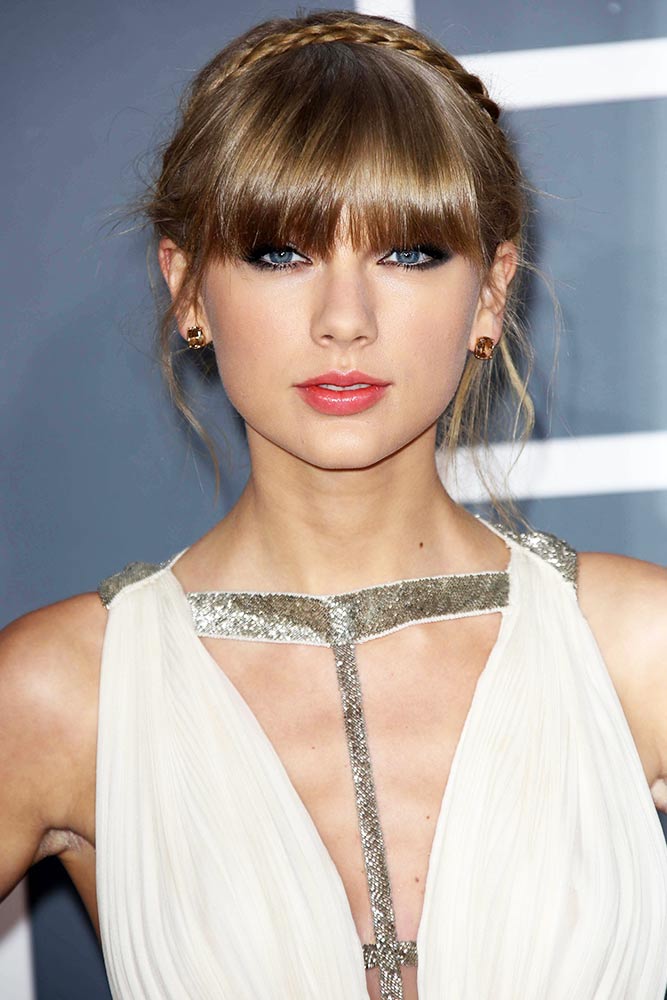 Sometimes it seems like Taylor Swift has popularized blunt bangs. Whatever hairstyles she shows up with go awesome with her fringe, and this updo is another living proof. The classic idea of milkmaid braided hairstyles usually bring quite a feminine mood, but this time it's even more delicate and restrained.
Source: s_bukley/Shutterstock
Headband French Braid Updo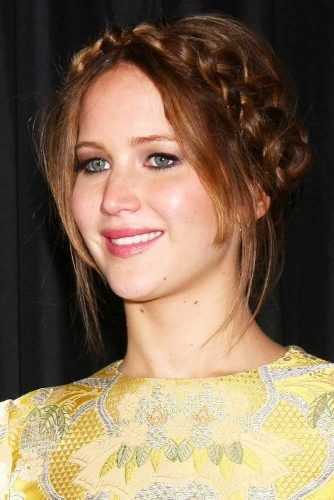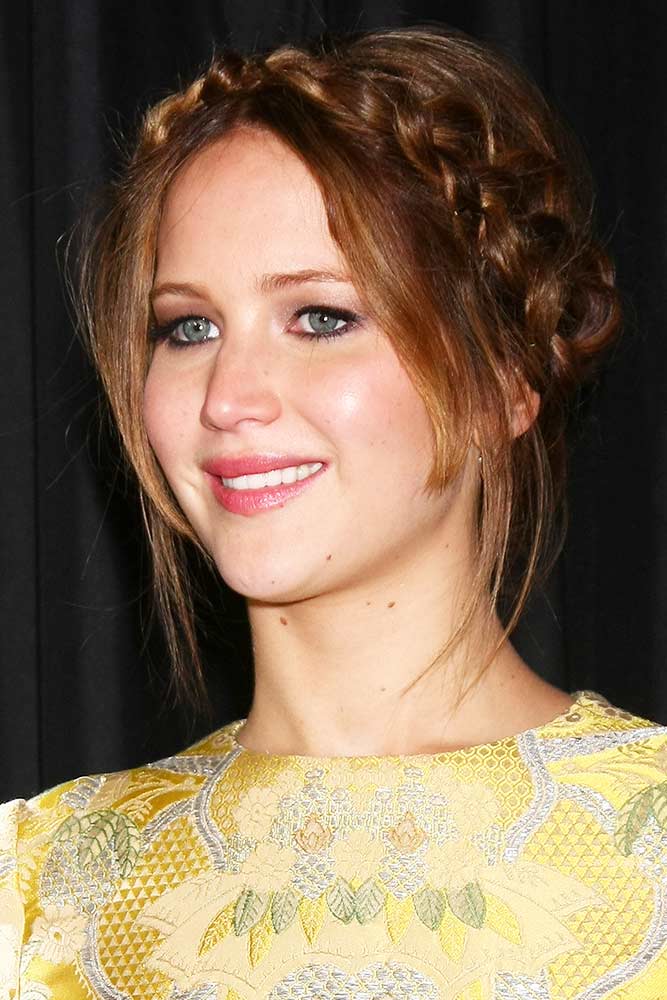 Jennifer Lawrence's hairstylist knows that there are no better embellishments than a woman's own hair, so this look is filled with pure elegance and naturalness. A slightly pulled headband gently accentuates her subtle image, letting framing front locks finish the effortless look.
Source: Kathy Hutchins/Shutterstock
Side Rope Braid Styling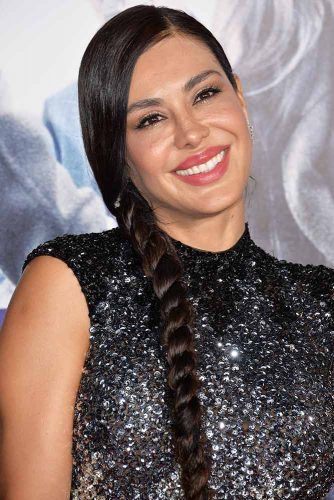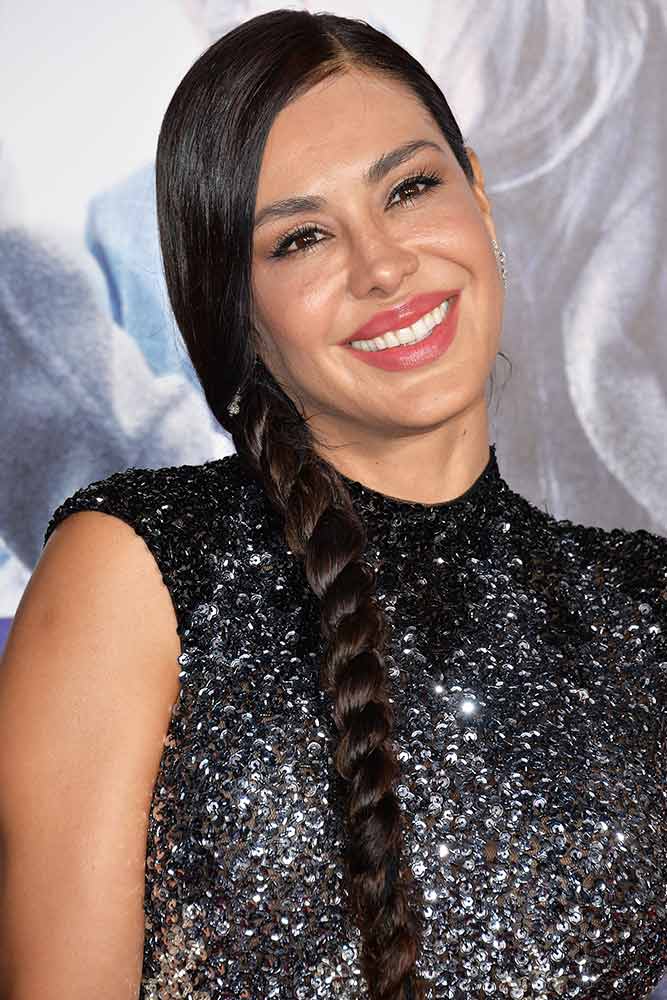 Some braids are designed to add more volume, and some are meant to enhance the beauty of one's hair. That's why Carla Ortiz chose a five-minute hairstyle: it creates a very tidy silhouette, showing off her stunning hair texture.
Source: Jaguar PS/Shutterstock
---
Click NEXT below to browse the gallery!
---