By:

Glaminati Media

| Updated:

03/26/2019
Red Ombre Hair
Want to reveal your fiery nature, but your natural hair color isn't that sexy? A flaming touch of red ombre hair is enough to show everyone who you really are. Reddish ends that look like real flames or half coloring with a seductive bloody shade? Go find yourself a perfect idea.
Copper Gold Ombre Hair
Auburn hair that have warm, coppery undertones look great with a soft blond balayage. The copper transforms into a beautiful gold giving your hair a brilliant, sun-touched look. If you do not prefer a strong gradient, then a balayage (like this picture) is the ombre hair color technique for you.
Burgundy Ombre Hair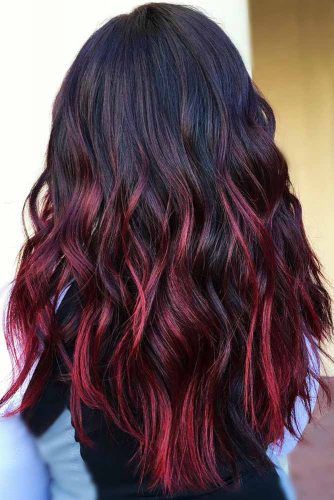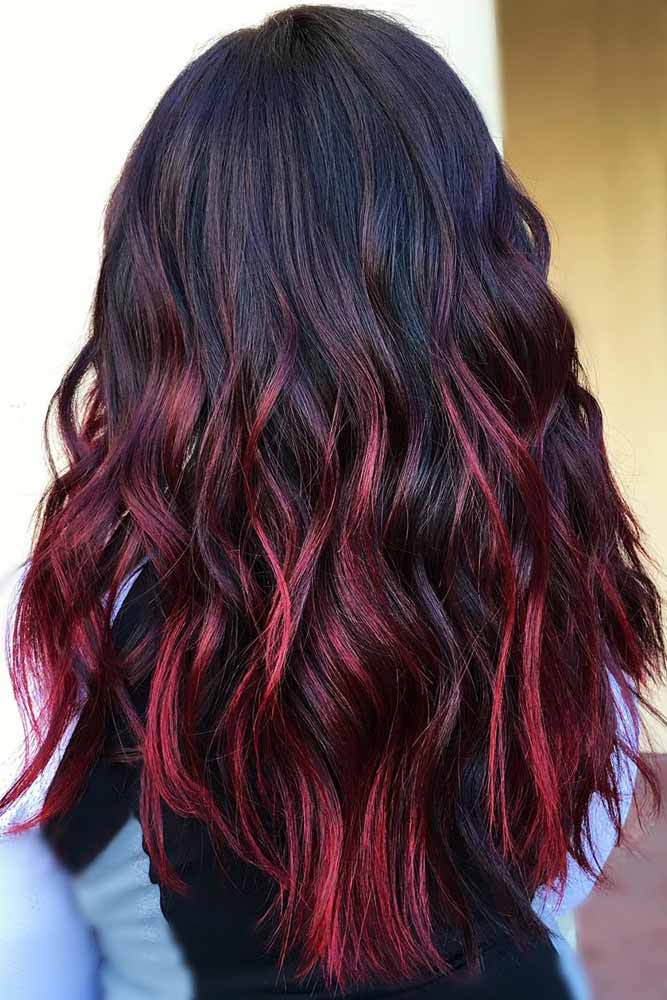 Burgundy ombre hair is all about eye-catching and outstanding looks. Who says that you need to change your initial hair color completely to give a fresh take at it? A deep and saturated burgundy shade that moves from the mid-shaft to the ends can nicely enliven and accentuate dark and rich bases such as chestnut or black.
Fireball Black To Red Ombre
This is one of the best ombre hair ideas for brunettes or for women with black hair. If your stylist is out of hair color and cut ideas, show him/her this picture. The vivid color will make you stand out in a crowd and make your hairstyle the best red ombre hair in 2018.
Black Cherry Ombre
This is a gorgeous look for brunettes who want a fun but classy burst of color. Starting with deep dark chocolate roots and fading into vibrant dark cherry red, this look is truly striking!
Ring Of Fire
This bold look is not for the faint of heart. With deep red and bright orange and yellow streaks, this look is definitely a show stopper!
Brunette To Ruby Rouge, Coral Red, Orange
This hair look is love at first sight. However, it requires certain commitment and preparation for ombre starting practically from the roots. Any long and healthy hair can pull off this dramatic look.
Fiery Ombre
This vibrant red to yellow and blonde gradient is to die for. Red is probably the most versatile color because it matches any skin undertone. The only thing you have to do is find your perfect red.