By:

Glaminati Media

| Updated:

03/26/2019
Vivid Neon Coloring, Soft Brown Graduations, And Ashy Blonde Ombre Hair Are Here
As the most natural color combinations, brown and blonde ombre hair will be all the rage the following season. And stylists suggest that there will be a new twist – the shades will be slightly cooler this year.
By "cooler", they mean not only the saturation of color; faded neon colors and soft ashy vibes will become an irreplaceable part of modern ombre hair looks!
Besides blonde ideas that will always be on top, we've selected the trendiest, head-turning color combinations that will fit all tastes. So, get ready to go to a salon and get your hair dyed in the latest shades. Pick one of the options from our fresh collection!
What Is Ombre Hair
Before going for new coloring techniques, isn't that crucial to know what they are and how they differ from one another? So, what is ombre hair? The ombre hair coloring is a method of shading your hair in the area that you'd like to freshen up. Usually, the added color blends gradually to the ends, moving from the dark roots and becoming lighter at the mid-shaft area. The added color appears very saturated and contrastive compared to the base, which enlivens and spices up the initial hair color.
Ombre Vs Balayage Hair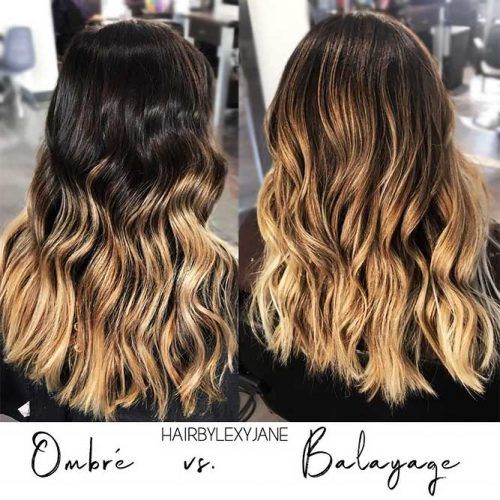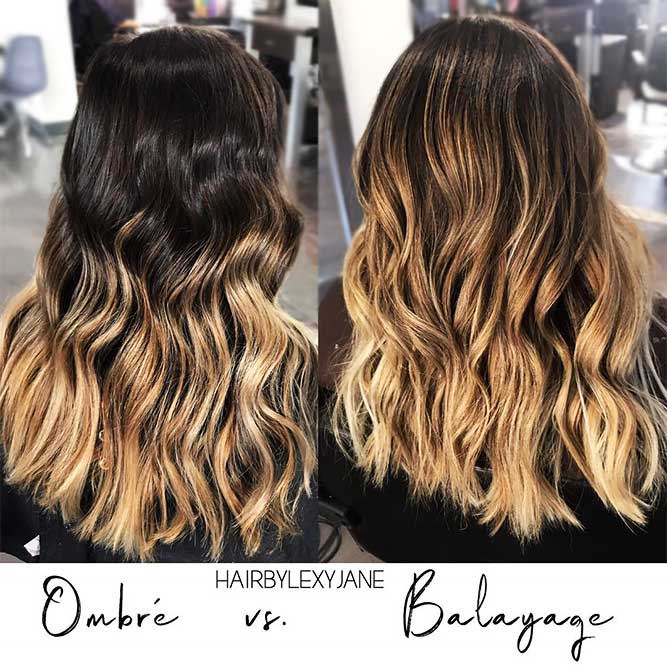 Now, let's sort out the balayage hair vs ombre struggle once and for all! Knowing the difference between the two popular coloring technique is important to know what to expect from both and how to achieve the desired effect.
Unlike ombre hair, balayage is achieved in a sweeping, free-hand manner, which involves painting and highlighting soft strands of hair, gradually going from the roots to the ends. It's a nice low-maintenance choice, as the blend on the roots is very smooth, so the roots regrowth won't be too noticeable.
Ombre Hair Tutorial


Wondering if it's possible to get ombre hair at home? Well, you tell us! But before you give us the answer, please, check out the super easy and understandable tutorial. Follow these steps for new colors!
Preparation steps:
Make sure that your hair is dry and detangled so that it's ready for the work.
Take a shimmering bleaching powder, pour it into the bottle, and shake it.
Then, squeeze a lightening cream into the bottle and shake it again.
Replace the cap of the bottle with the applicator cap.
Applying steps:
Clip your hair, leaving the bottom loose.
Squeeze the ombre evenly onto the coloring brush and brush your hair at the point that you'd like to spice up. Make sure that the painted area is fully coated with the dye.
Once the bottom layer is ready, repeat the same steps with the top, brushing from side to side.
Leave your hair in the mix for not more than 45 minutes, checking every 5 minutes whether the needed effect is achieved.
To finish, rinse your hair with warm water with a conditioning shampoo thoroughly.