Getting a new cut is one of the most popular ways to freshen up your look. However, you don't have to go to the lengths of a dramatic cut to liven up your image. The truth is that ombre hair may be enough to succeed with the pre-set task. Surely, you may have come across the notion more than once already, yet, you may lack some inspirational visuals to decide on a route to take. Before we proceed with our impressive and up-to-date gallery, it should be added that the ombre coloring technique is one of the most advantageous. Here's why:
You don't have to cut your locks off to shake things up. Ombre is enough to implement a brighter and bolder hairstyle in.

The number of options to experiment with is unlimited.

Ombre customization is the key. There is a unique option for every personality type and individual style.

Ombre is easy to maintain.
All the perks of the ombre dyeing technique aren't limited to the mentioned above options. There are many more benefits to reap, and you will realize them as you proceed with the guide.
What Is Ombre Hair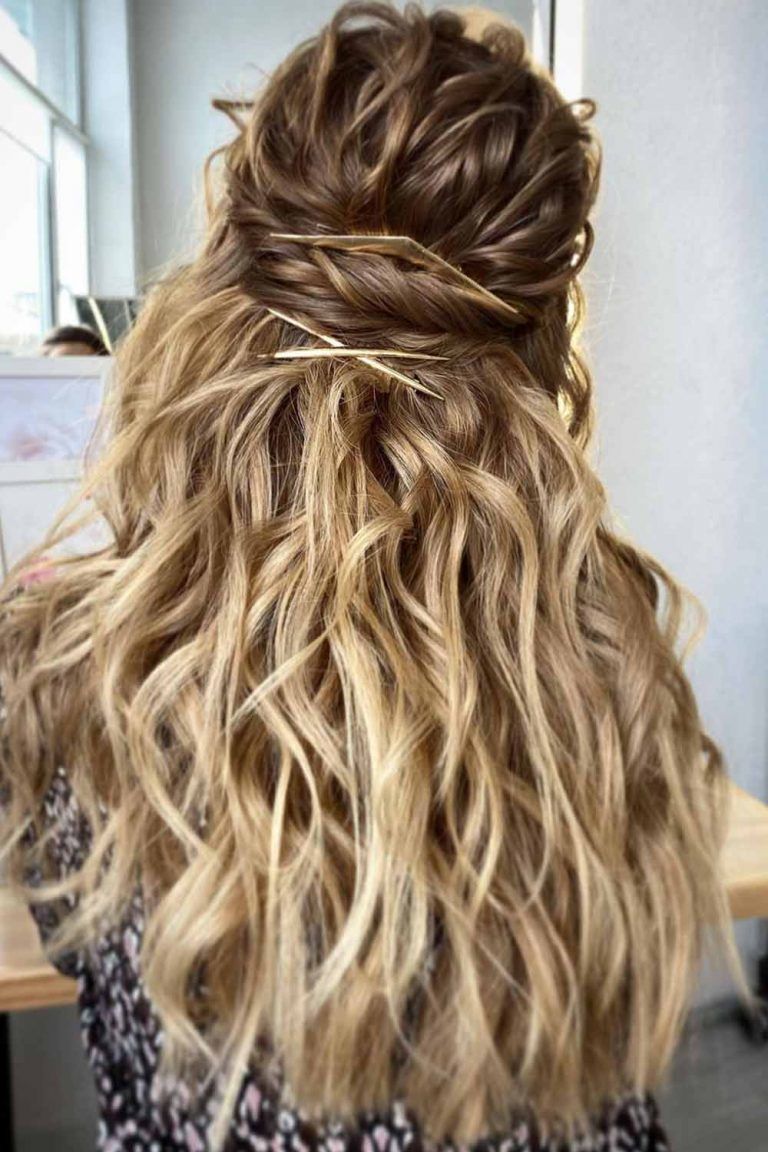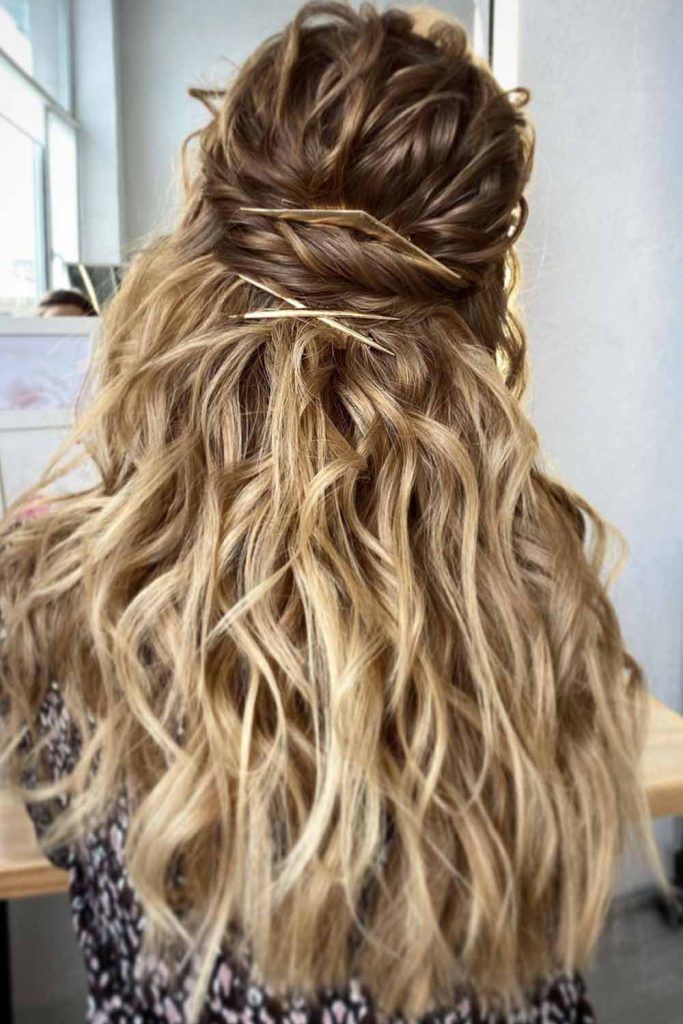 Source: lenabogucharskaya/Instagram
Before going for new coloring techniques, isn't that crucial to know what they are and how they differ from one another? So, what is ombre hair? The ombre hair coloring is a method of shading your hair in the area that you'd like to freshen up. Usually, the added color blends gradually to the ends, moving from the dark roots and becoming lighter at the mid-shaft area. The added color appears very saturated and contrastive compared to the base, which enlivens and spices up the initial hair color.
Ombre Vs Balayage Hair
Now, let's sort out the balayage hair vs ombre struggle once and for all! Knowing the difference between the two popular coloring technique is important to know what to expect from both and how to achieve the desired effect.
Unlike ombre hair, balayage is achieved in a sweeping, free-hand manner, which involves painting and highlighting soft strands of hair, gradually going from the roots to the ends. It's a nice low-maintenance choice, as the blend on the roots is very smooth, so the roots regrowth won't be too noticeable.
Blonde Ombre Hair
When it comes to choosing a new lighter shade, the choices are simply countless. So no wonder that many ladies like to make statements with contrasts, showing up with light-to-dark or dark-to-light transitions. How would you update your color? See some blonde ombre hair ideas that will inspire you! Don't worry this is a kind of ombre that has an approach for any base!
Honey Blonde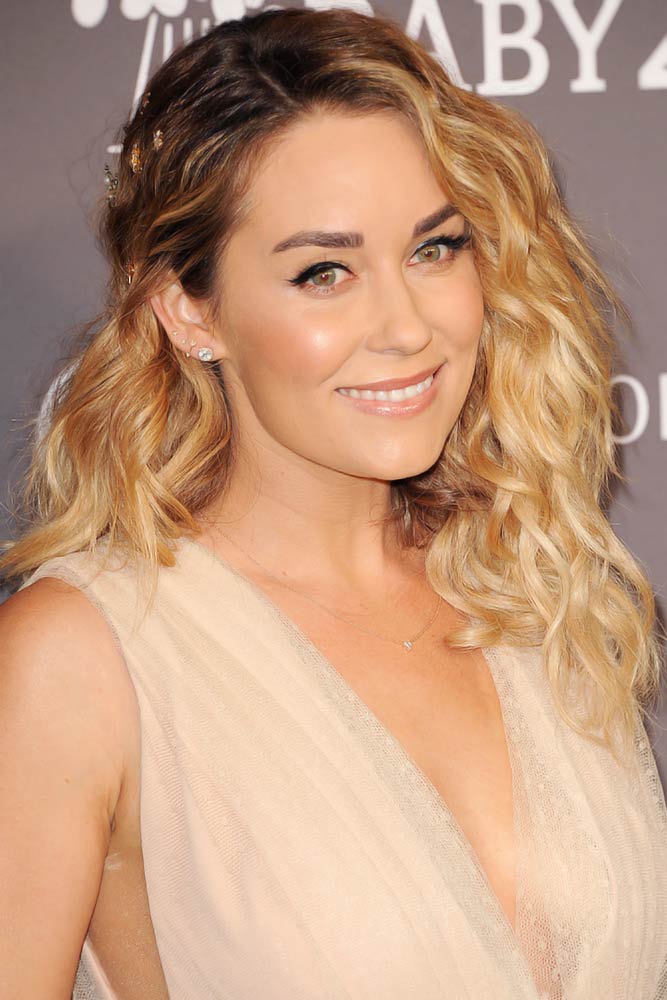 Source: Tinseltown/Shutterstock
Celebrities are not only the ones who give birth to trends and help them spread around the globe. As a matter of fact, they're the ones who yield to trends. So if you're wondering what color jobs make famous women go crazy, you're going to find it out today. Here, for example, you can see Lauren Conrad appreciating the classic dark-to-light ombre that enlightens her eyes and freshens up the whole look.
Sunny Blonde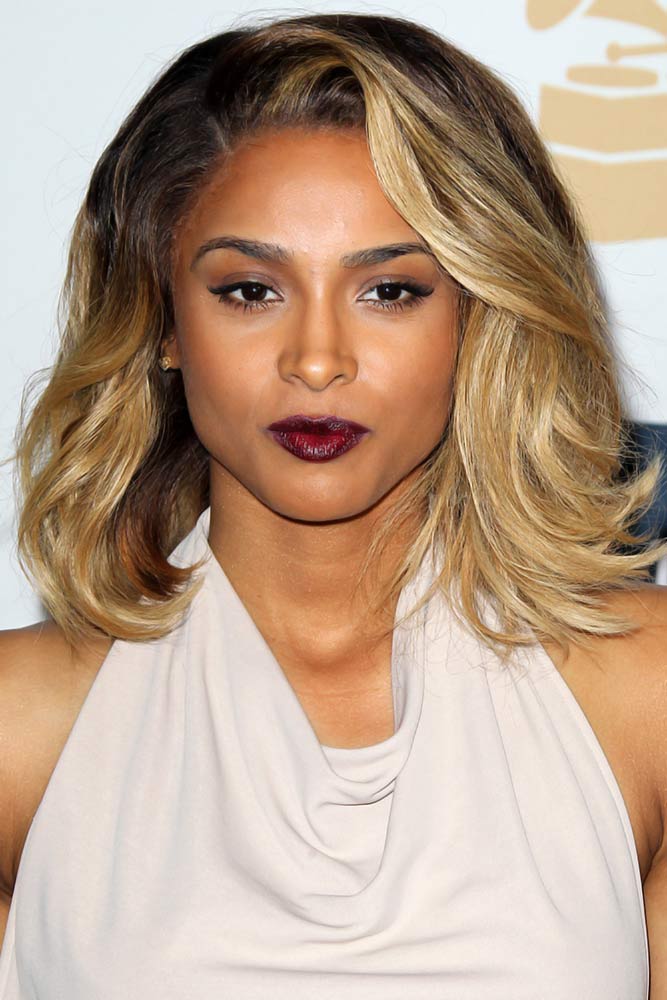 Source: Kathy Hutchins/Shutterstock
Even though keeping up with natural hair is a tough, torturous task, Ciara couldn't help herself but go for blonde ombre hair. She decided to make the lighter sections focus on the front strands to enhance the face-framing hairstyle. Needless to say, black and blonde have never looked so harmonic.
Cold Brew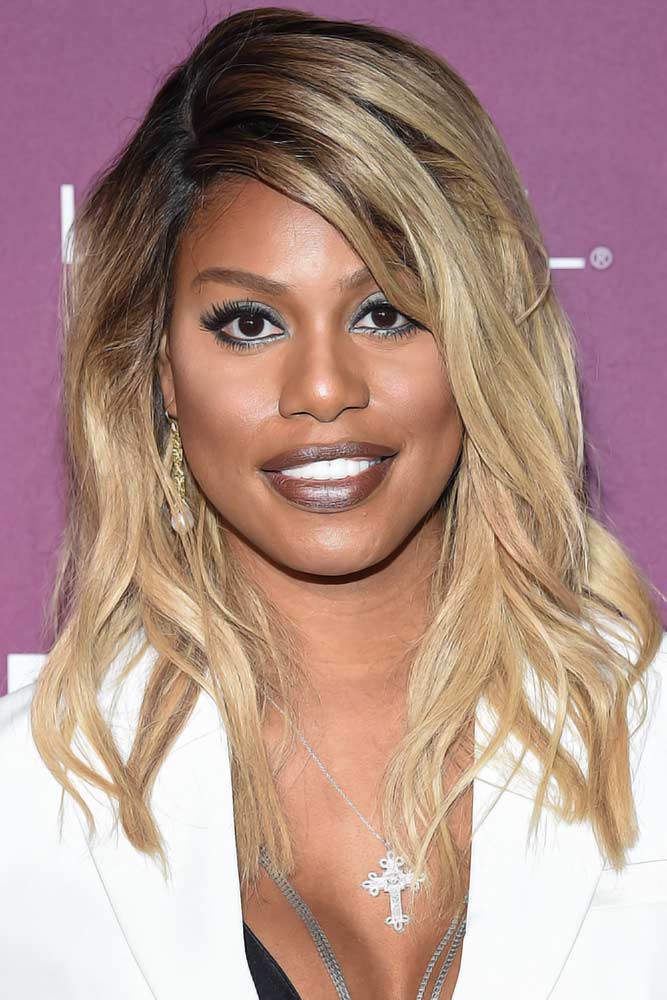 Source: DFree/Shutterstock
Another natural-haired queen captivated by the classic ombre trend. The color transition is so smooth and balanced that it's hard to call these two colors contrastive; they match perfectly. It seems like Laverne Cox just wanted something as refreshing and energizing as a cup of cold brew on a hot summer day. Well, her colorist got her right.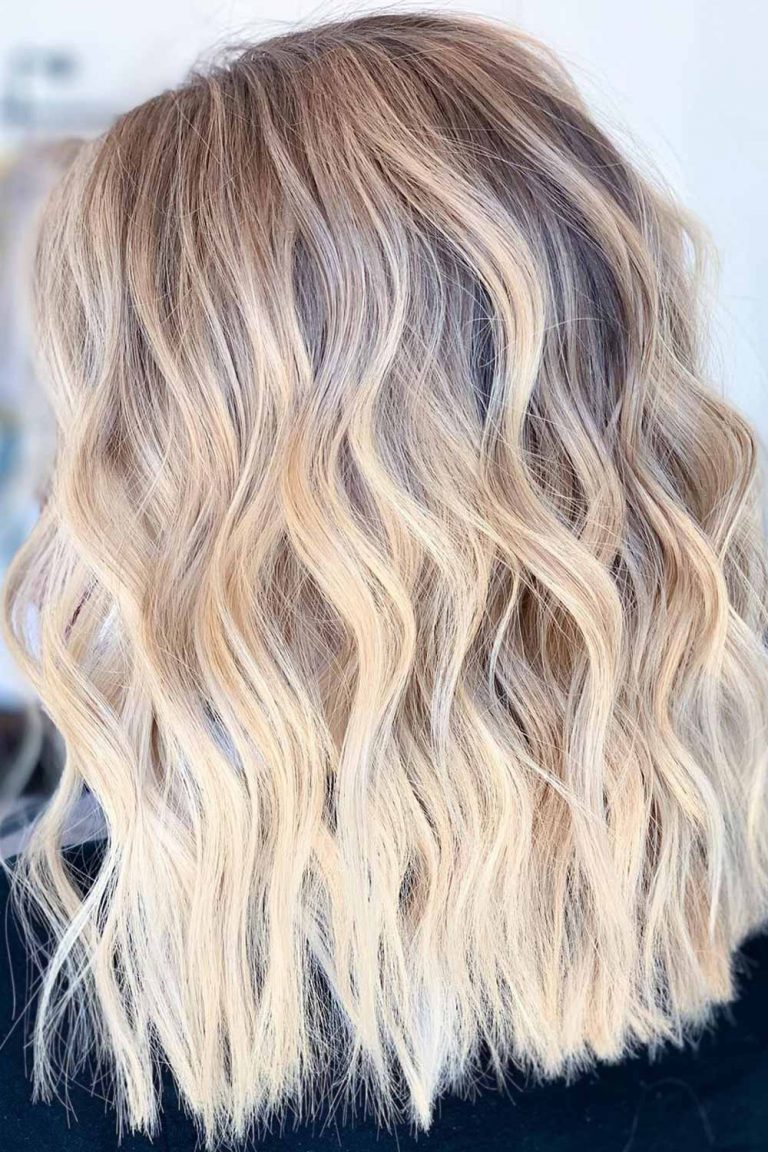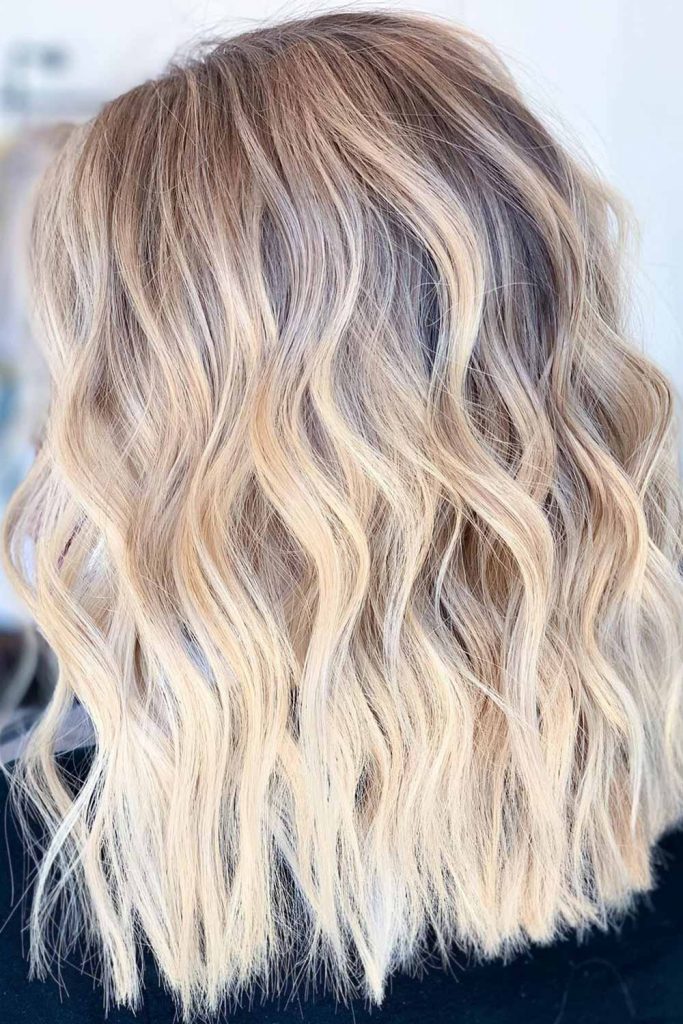 Source: katieclairedoeshair/Instagram
Natural Blonde Ombre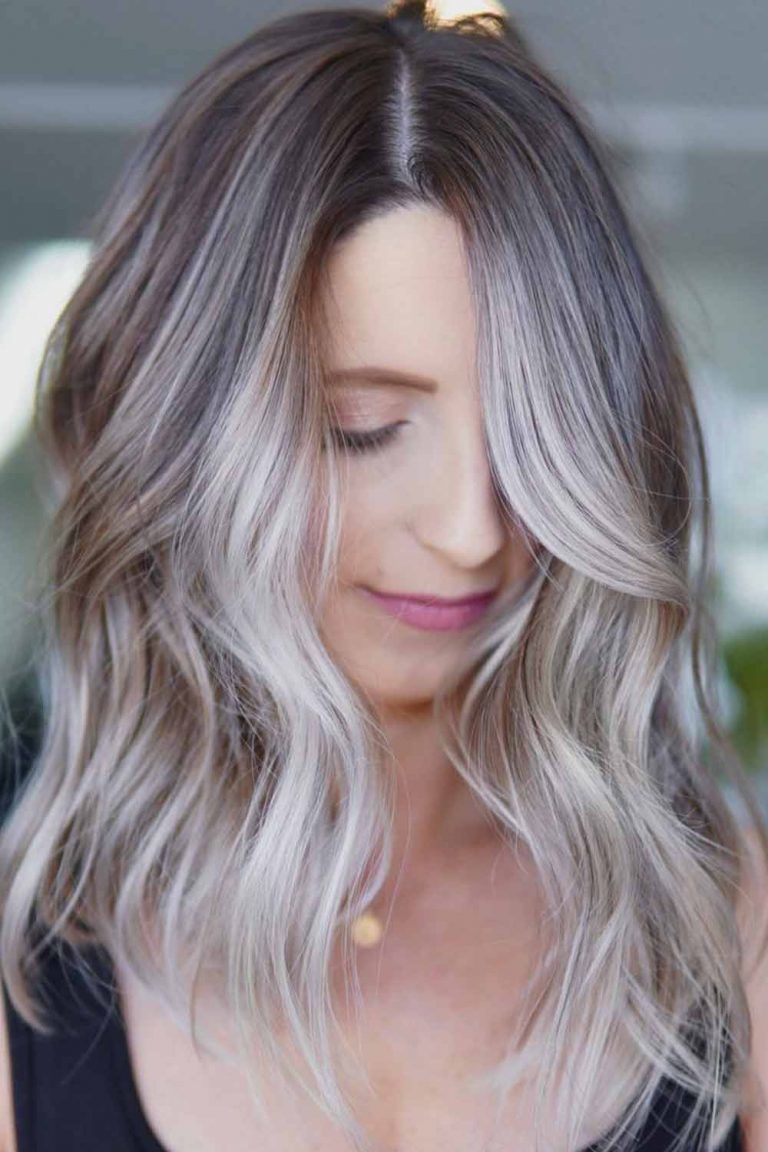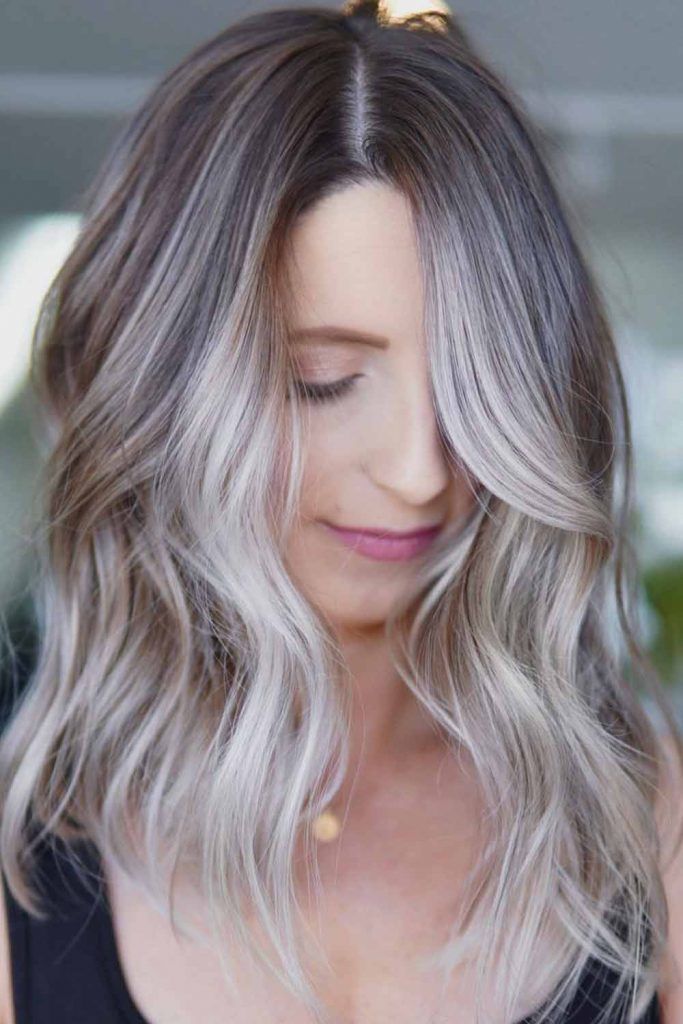 Source: frances_hairartist/Instagram
This natural brown to blonde ombre is very classy. And all the natural stuff is in fashion nowadays. So, you will definitely hit the mark with this one. Long hair is giving the possibility for the color to gleam and create an amazing gradient.
Reverse Blonde Ombre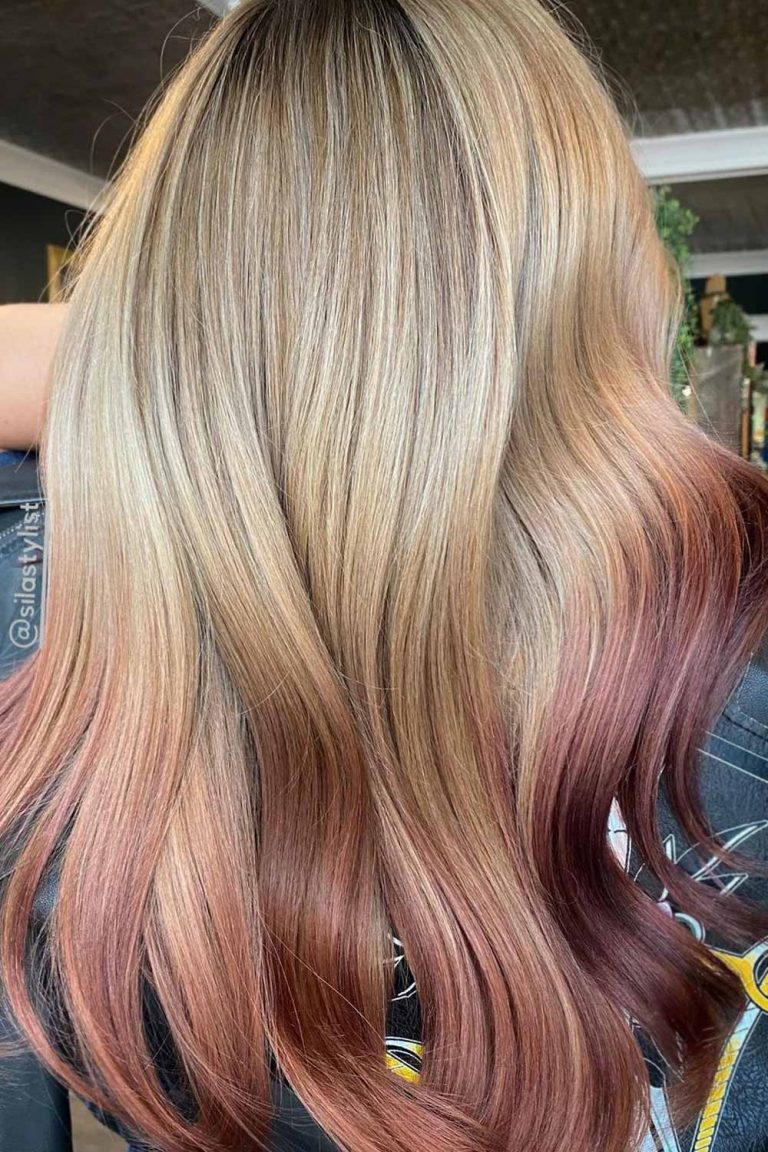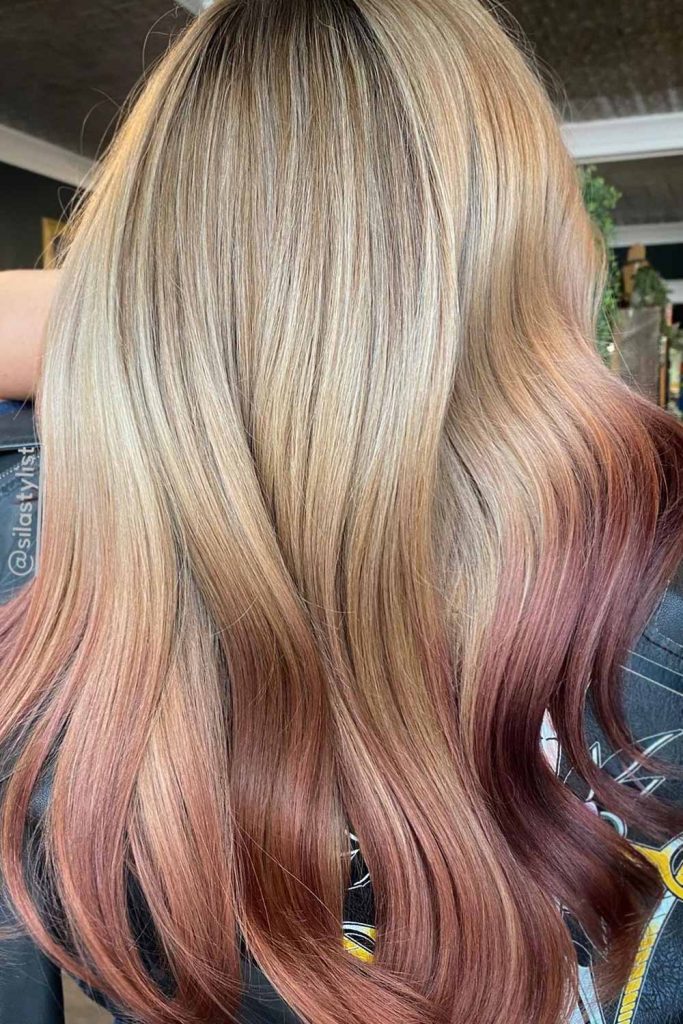 Source: silastylist/Instagram
We set a lot of darker to lighter fades, starting at the roots. This reverse ombre with platinum blonde roots that fades into golden brown tips will add depth and dimension to any hair style.
Champagne Sombre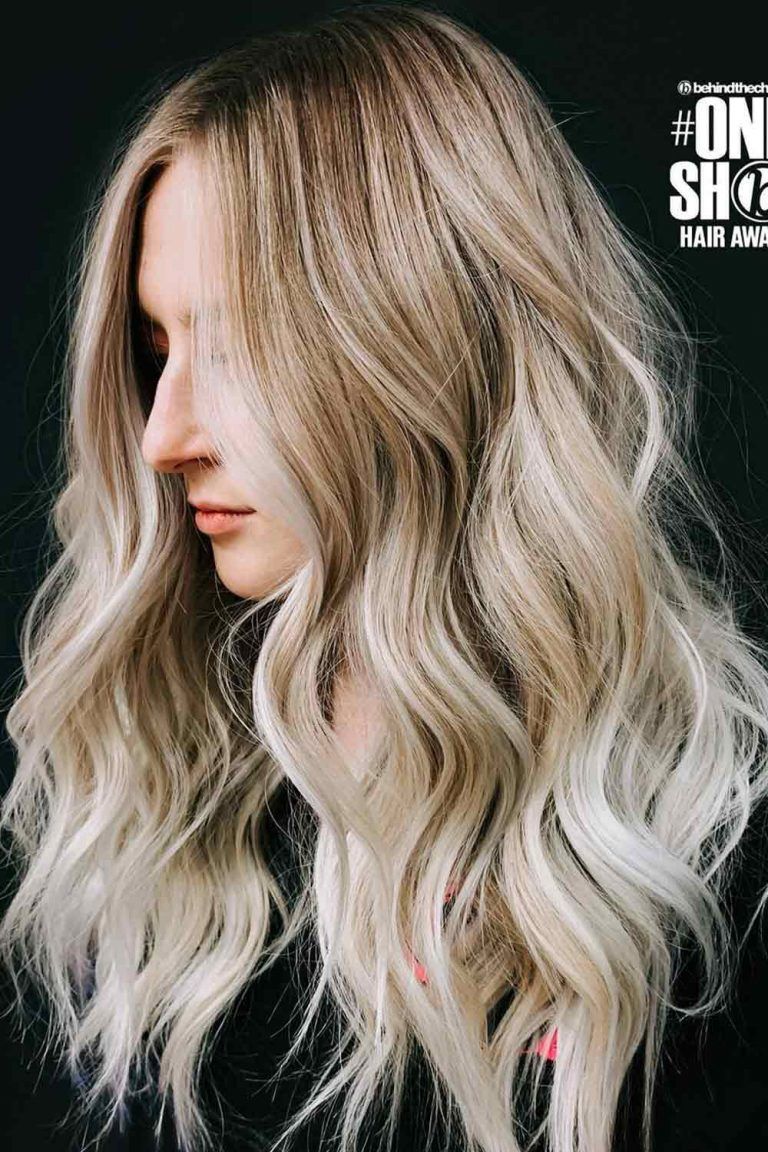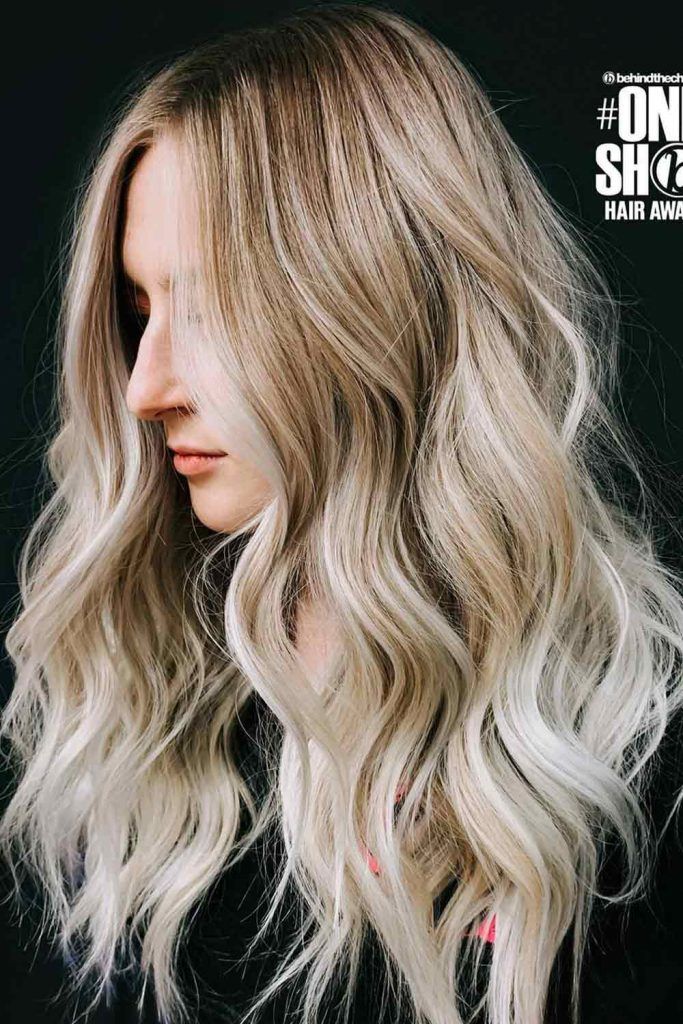 Source: ashley.m.stylist/Instagram
This look is perfect for those with light brown or dark blonde roots. The silky blonde and honey brown balayage tones melt into the perfect blend of color.
Brown To Blonde Sombre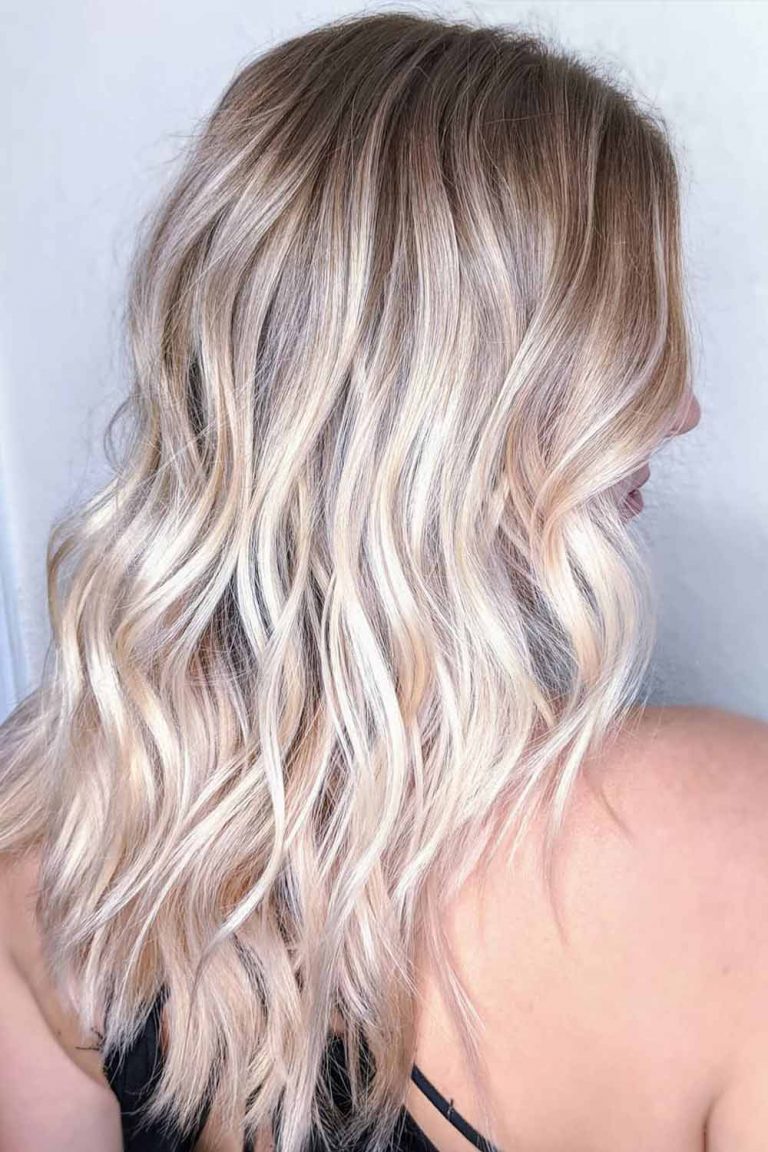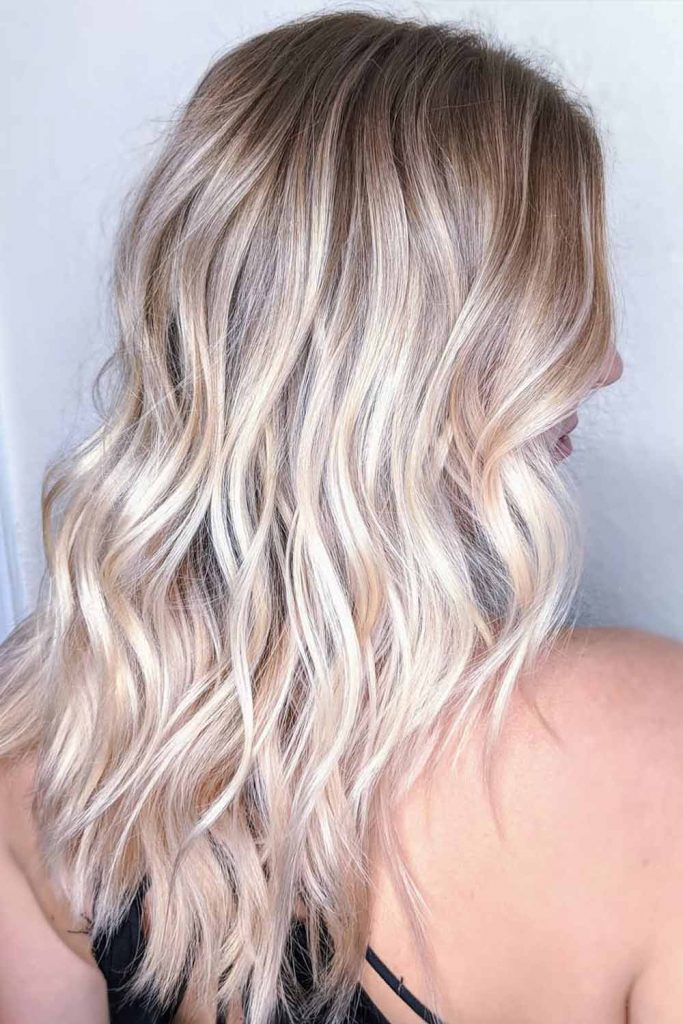 Source: ashley.m.stylist/Instagram
This is one of the popular ombre hair colors for dark hair in this year. Deep, natural roots that softly transition into a beautiful, warm blonde color give the hair a seamless look. This ombre hair color for brunettes is best styled with a lot of texture or with beachy waves.
Violet To Platinum Blonde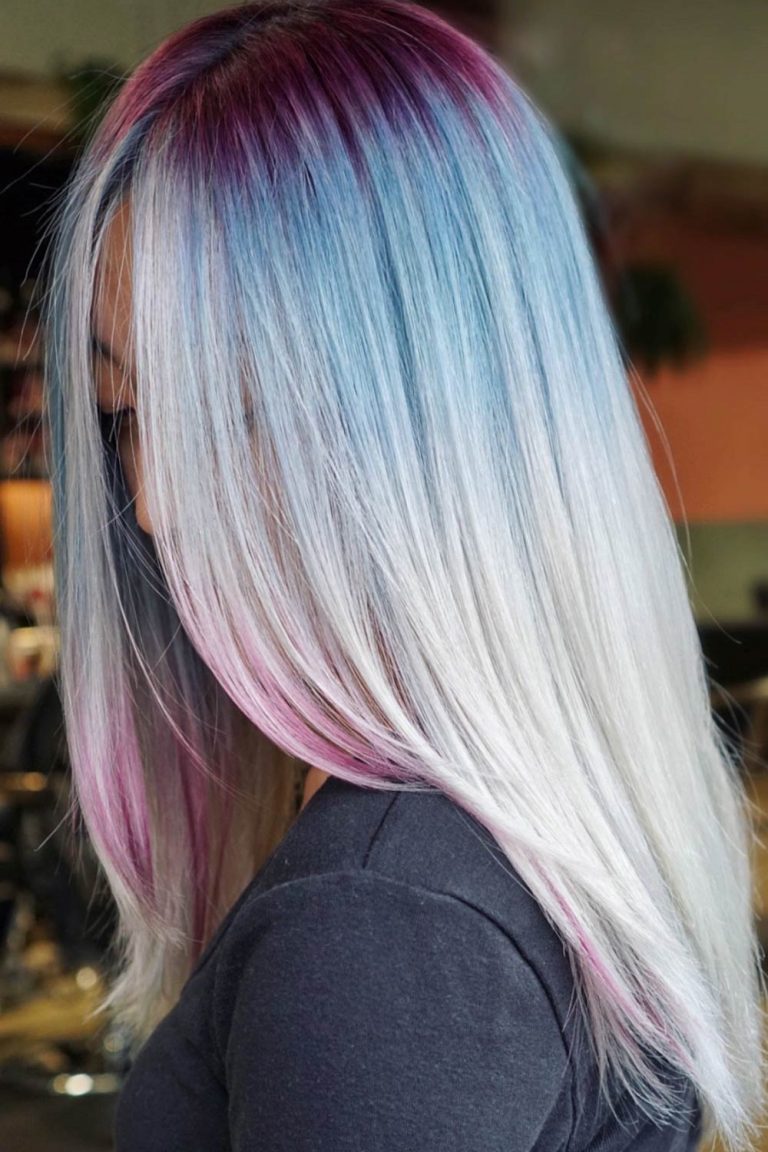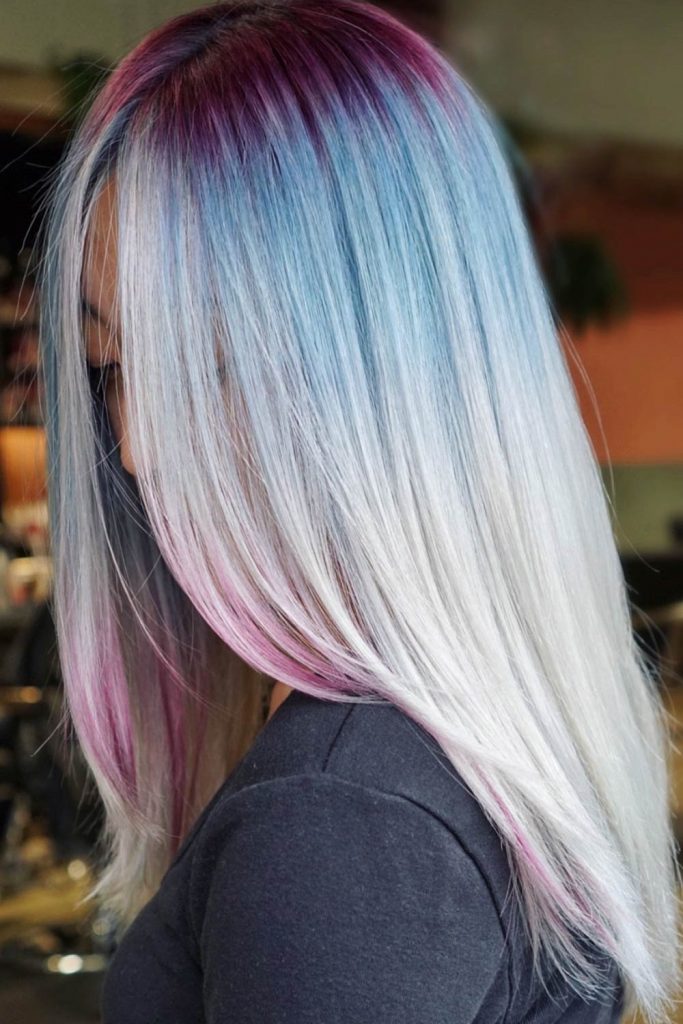 Source: maayanbirnstein/Instagram
This fade of color from bright violet to platinum blonde creates dimension. Almost everyone would look bomb with such hair color, disregarding the skin undertone.
Ash Blonde Ombre Hair Style for A Long Hair Length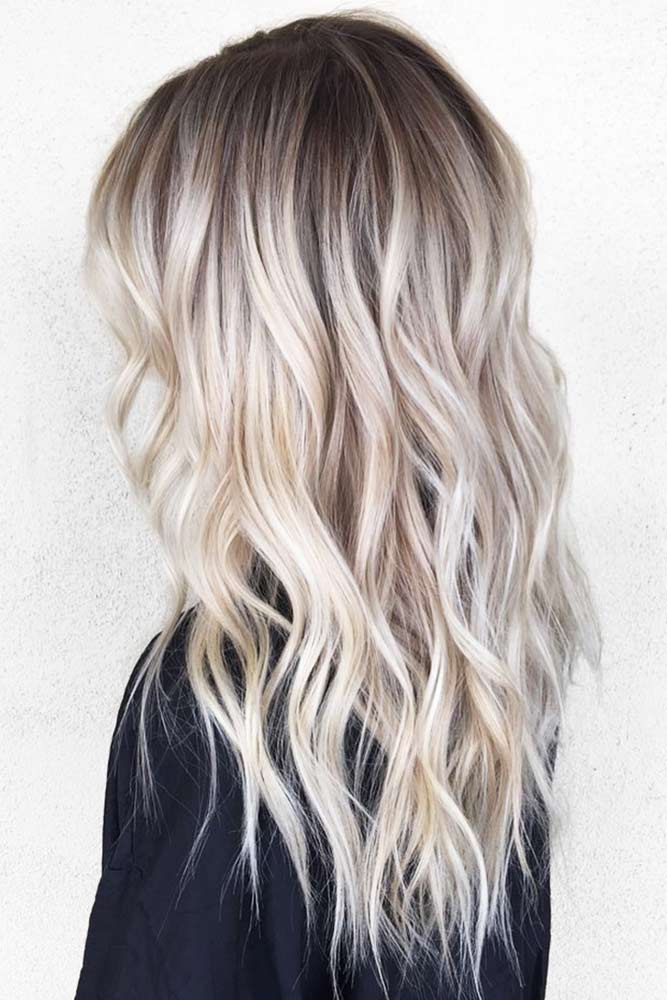 Source: hairbypris/Instagram
If you have long hair and are searching for a new look for the summer, search no further! This hair style can be worn on all hair types, and this wavy hairstyle seems to be especially easy to style. No need to pull out the straightening iron and spend loads of time preparing for your day. Plus, this look is suitable for every occasion. The model above is sporting her summer blonde hair with the ombre look that blends well with her base color.
Brown Hair With Blonde Ombre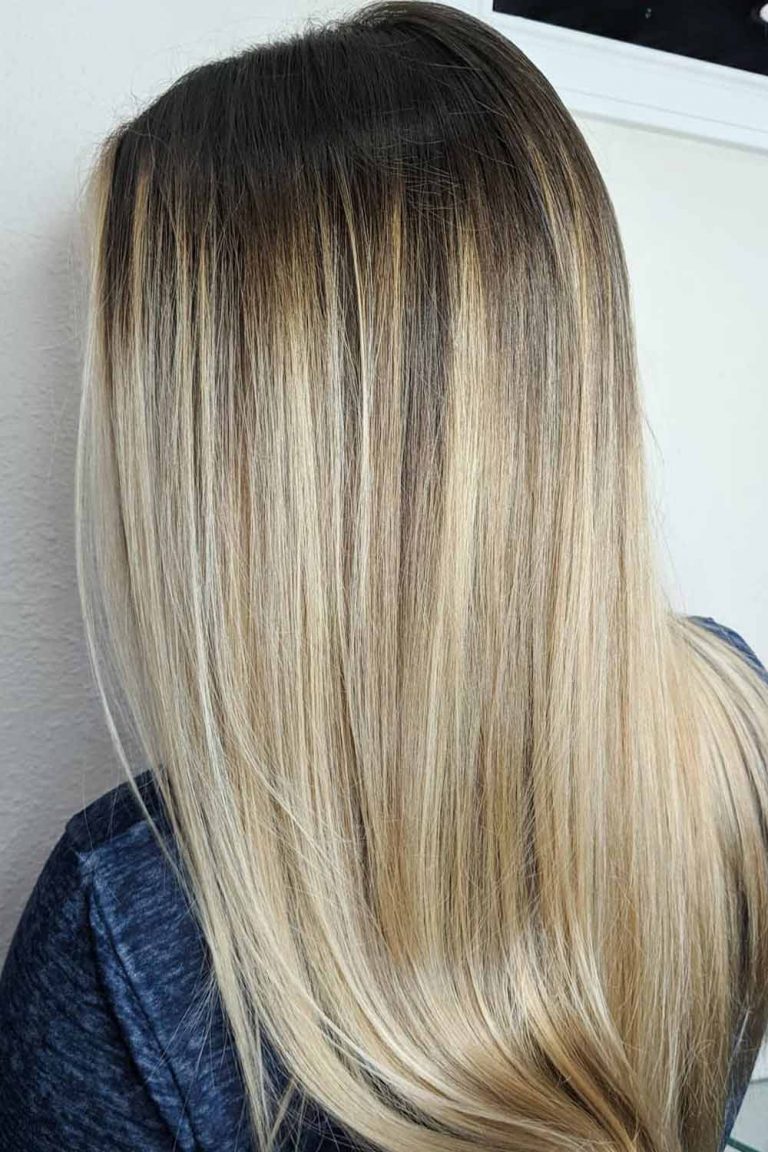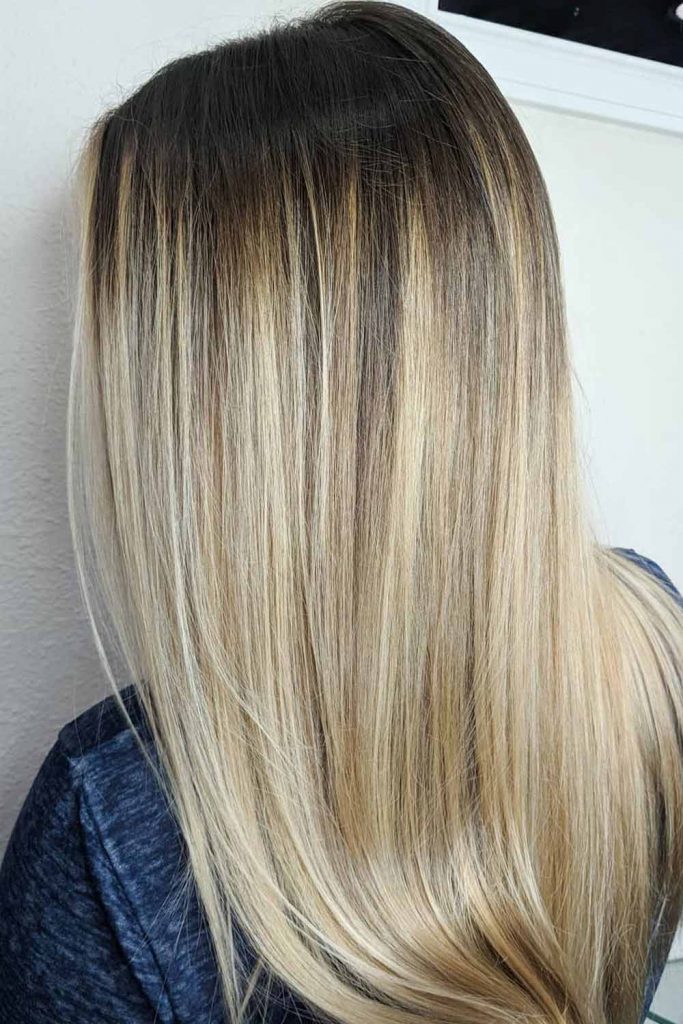 Source: ashley.m.stylist/Instagram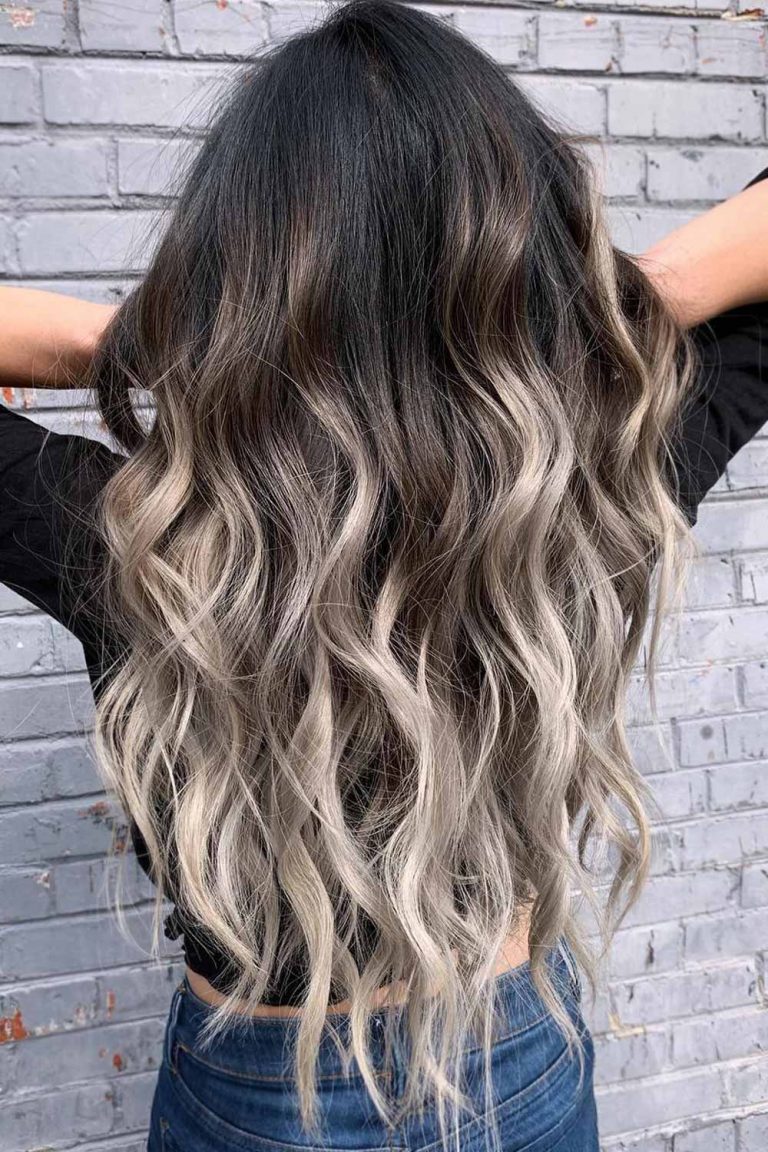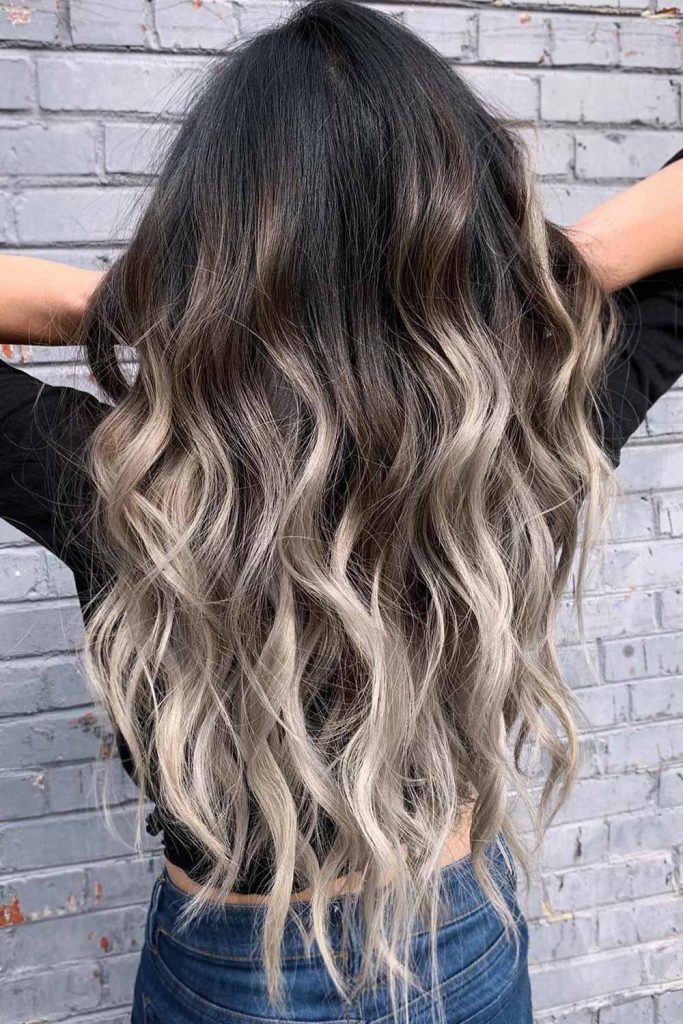 Source: hairbyapes/Instagram
It is challenging to decide whether you should remain a devout brunette or go to the blonde side. If that sounds like you, all you have to do is to add some fancy platinum blonde ombre to your luxurious dark brown tresses.
Wavy Strawberry Blonde Ombre Hair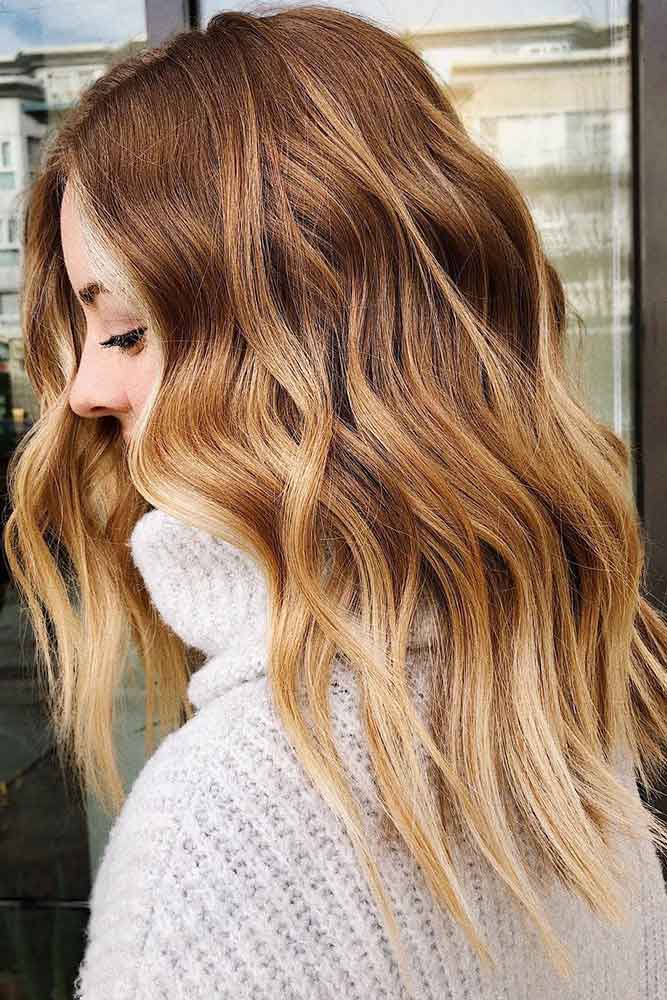 Source: presleypoe/Instagram
Ok all you strawberry blonde bombshells, brace yourself for a hip new look that will add spice to your style. To add an interesting flair to your hairstyle, try this ombre look, and everyone will be raving about your new style. This specific color and style shows up better on straight hair due to the ability to showcase the color transitions. This color works especially well on a long hairstyle but can be worn on a shorter style, as well.
Black To Blonde Ombre Hairstyle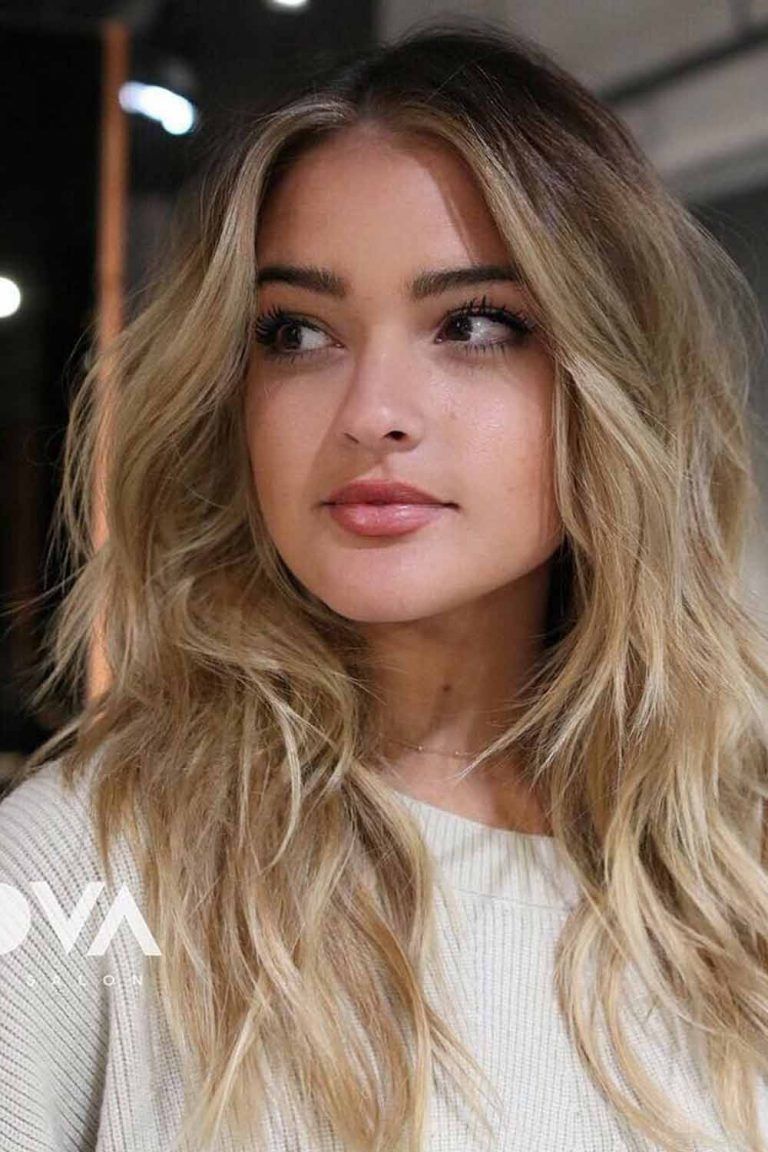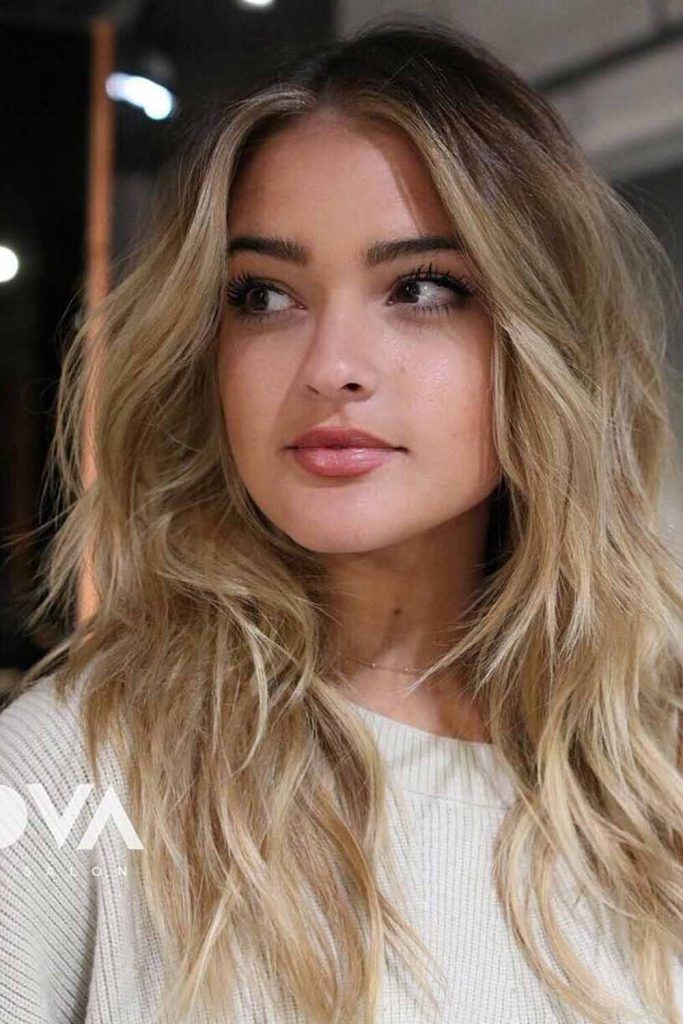 Source: salsalhair/Instagram
This model is rocking a high ponytail that is showing off her black to blonde ombre color. This color is complimented well by her wavy hair style, and the placement of the ponytail allows her to show off her length. Although the appearance may be deceiving, this is a layered cut. The extra long layers lighten the weight of her thick hair.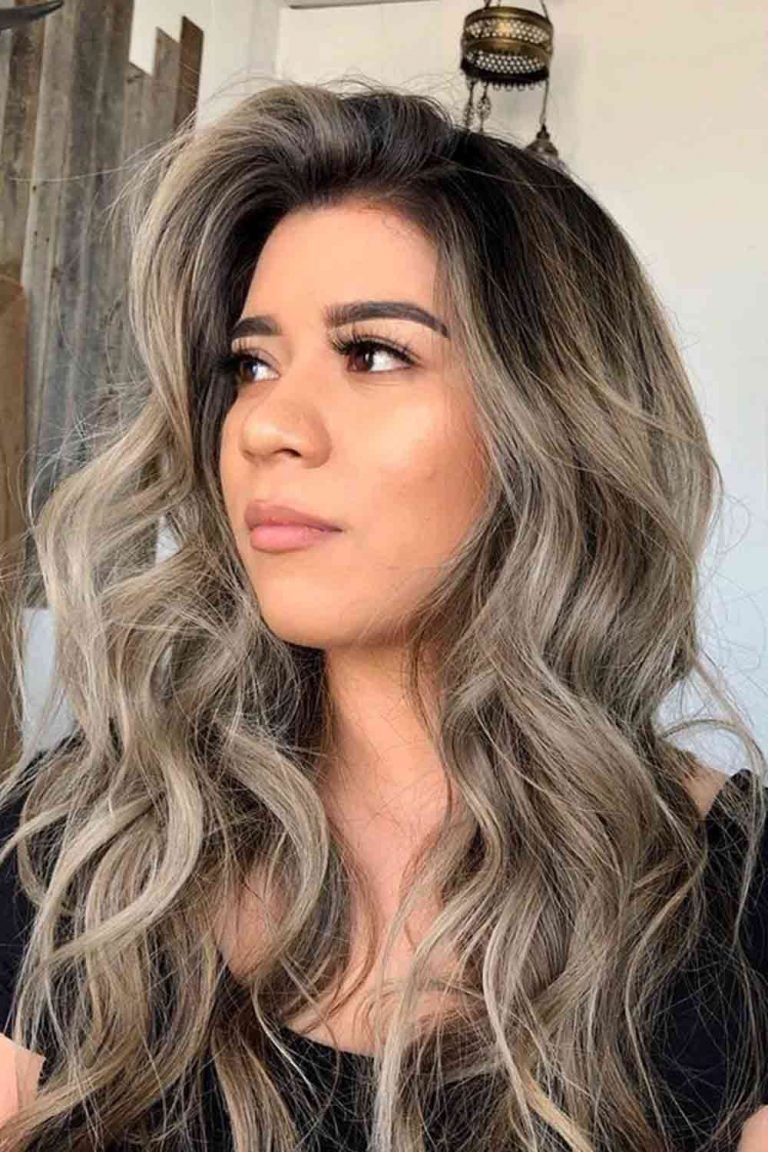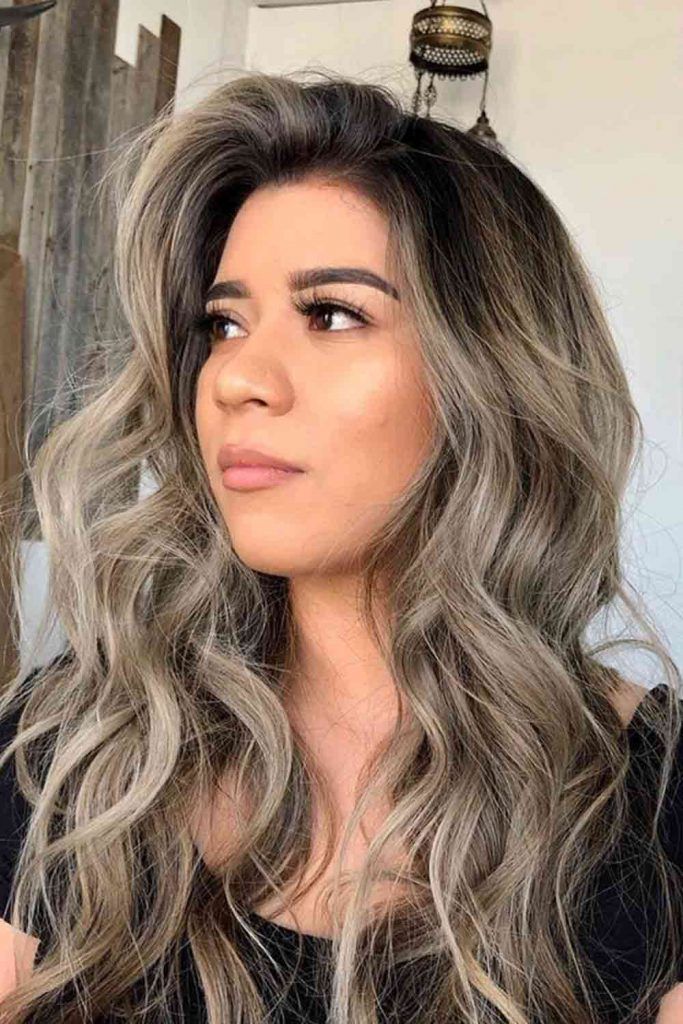 Source: _heyhelena/Instagram
As it turns out, there's something that can beat the ageless and classic blonde-to-brunette ombre, taking the idea of dark-to-light to a whole new level. Can you imagine smooth graduation from deep black to natural blonde? Well, this unbelievably smooth and perfectly blended idea is here to show you how far you can go with ombre today.
Soft Brown Shades with Blonde Ombre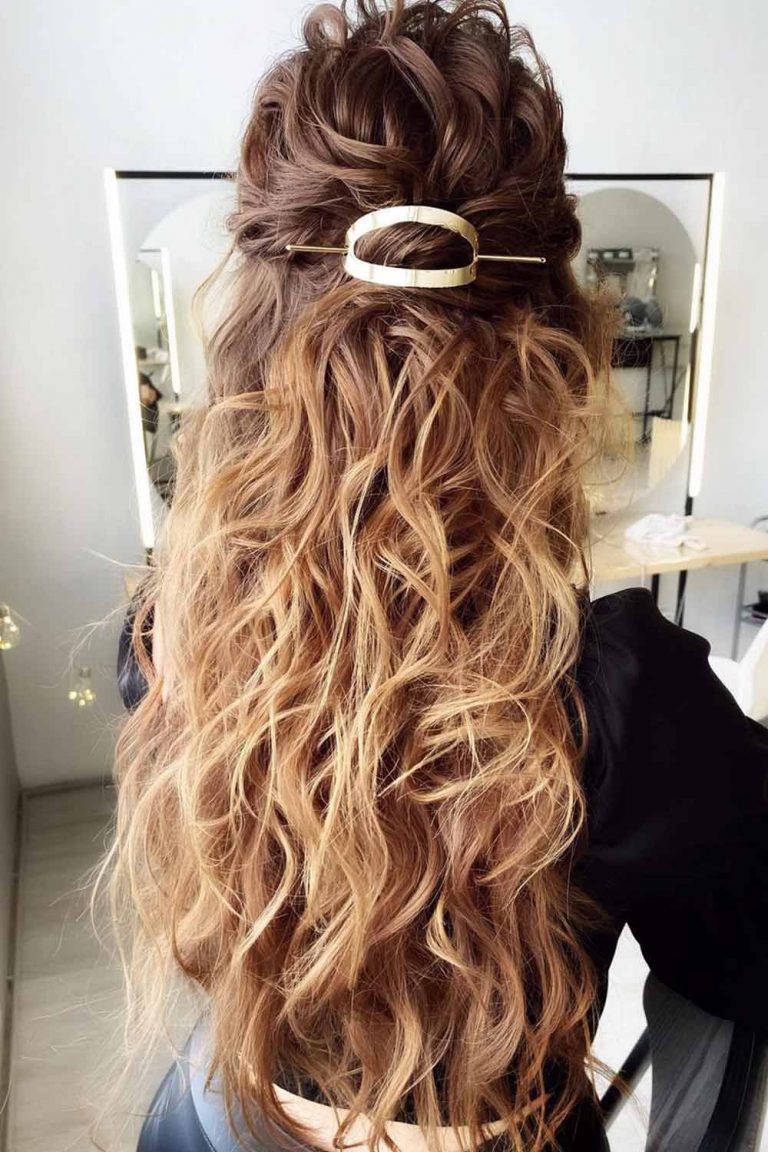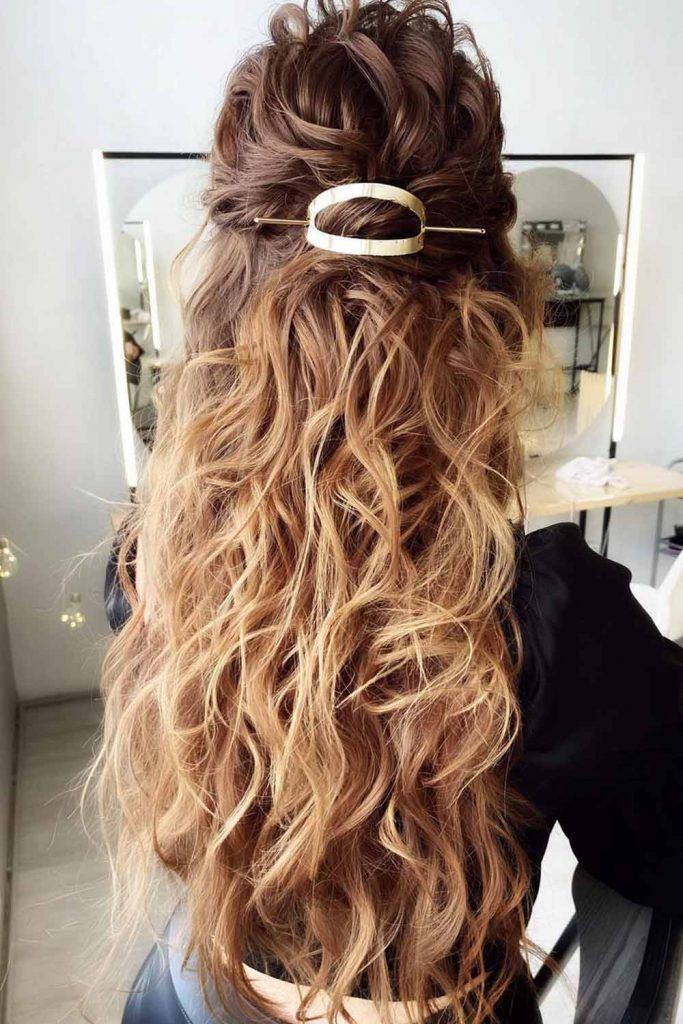 Source: lenabogucharskayavia Instagram
If you want to hold onto your length and still get a fresh new look for your long hairstyle during these summer months, this photo may steer you in the right direction. It is well-known that hair should acclimate to the warmer weather and obtain warmer tones during the hot months of summer. For years, women with brown hair would simply apply lemon juice to their hair and obtain a streaky, sun-kissed look. Today, women prefer a more professional application of color, and they desire it to appear as natural as possible in most cases. This model has chosen a blonde ombre application to acquire her summer look.
Dirty Blonde Ombre Hairstyle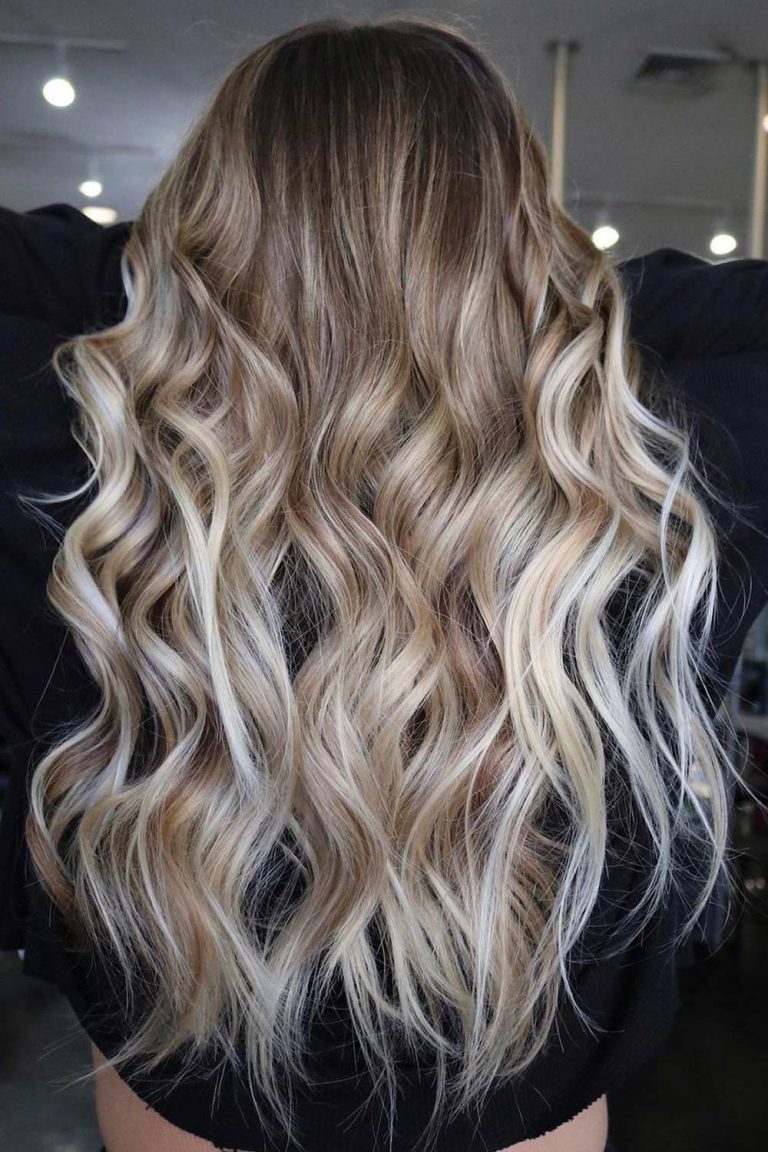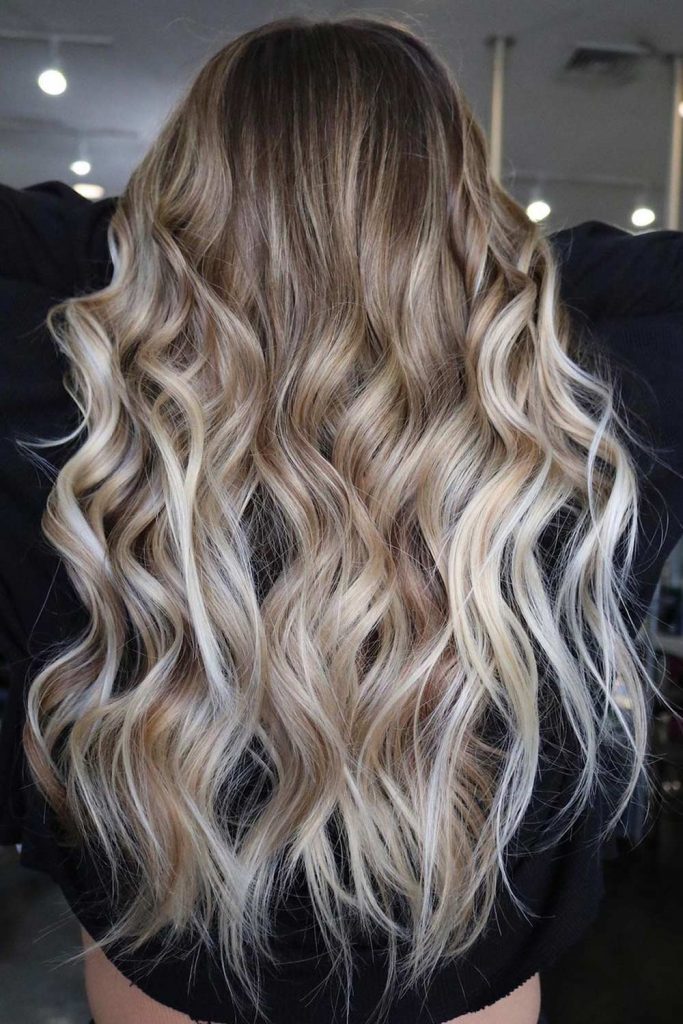 Source: hairsoakedinbleach/Instagram
We have another variation of a wavy hairstyle. There are many variations of styles that are complimenting to wavy hair types. This model has a thinner hair type, so her layered hair cut has provided her with a more volumized look. As fabulous as her style and cut are, the most intriguing trait of her overall style is the beautiful color applied to her locks. The blonde ombre color is applied gorgeously to her hair, blending from her roots to her tips seamlessly. This color has achieved its purpose and looks very natural.
Blonde Ombre Hair With Slightly Cooler Shades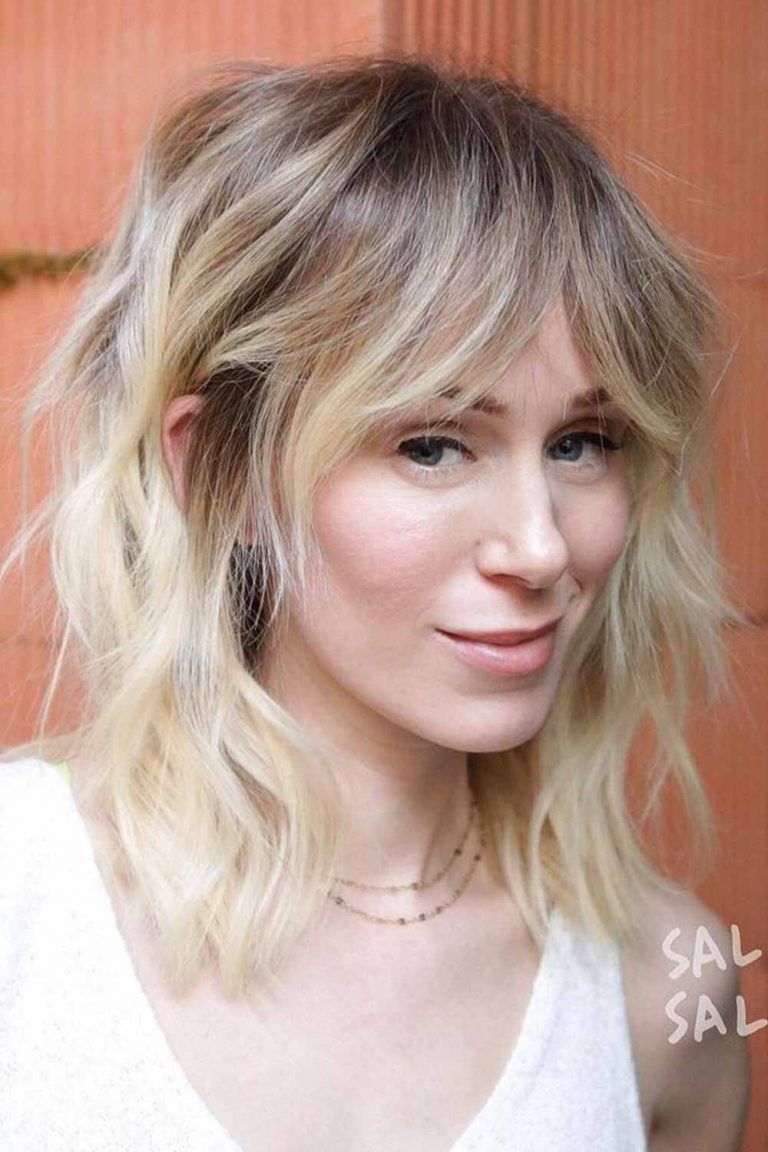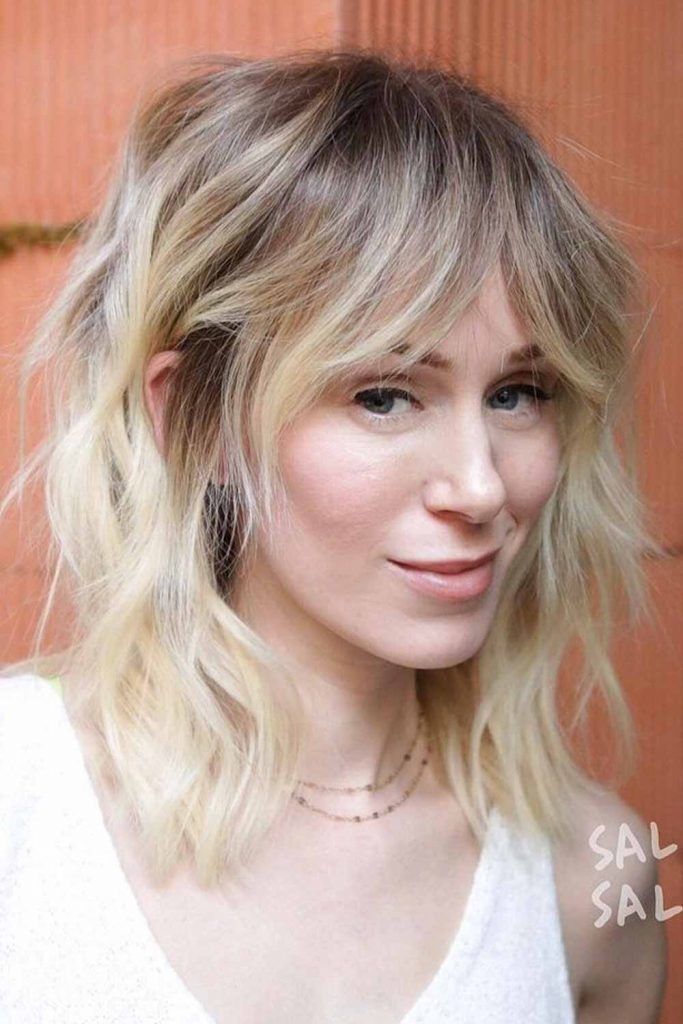 Source: salsalhair/Instagram
Fortunately, light ombre hair colors are truly versatile. They work great for short as well as long haircuts. With these hair colors, your hair will look luxurious, so do not hesitate to try one of those.
Amazing Blonde Ombre Hair with Balayage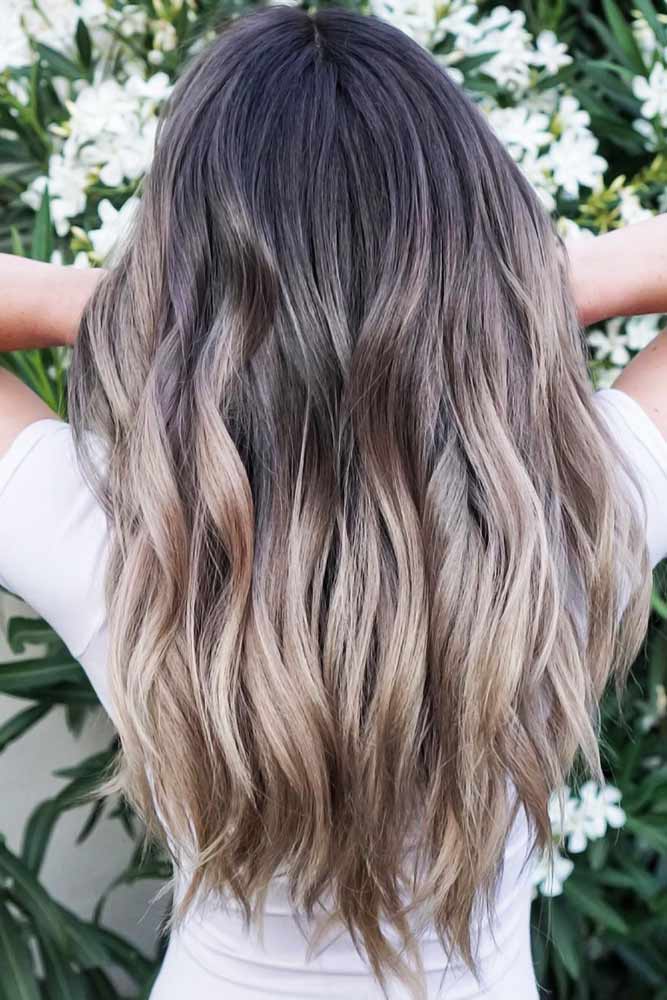 Source: theniksters/Instagram
Balayage technique is known as a subtle color finish. It's a perfect option for ladies who want to bring some changes to their lives in an effortless, natural way. Needless to say, this dark blonde shade nicely melts with a slightly darker base, creating a seamless duo.
Icy Blonde Balayage Ombre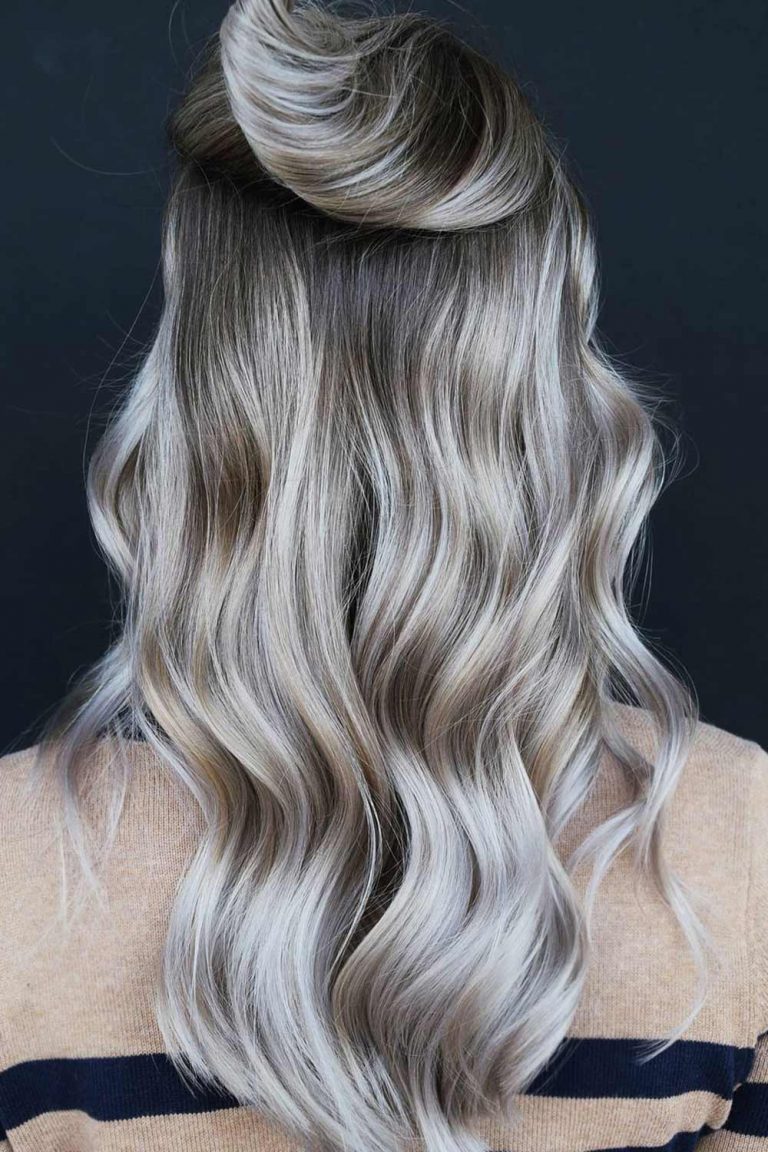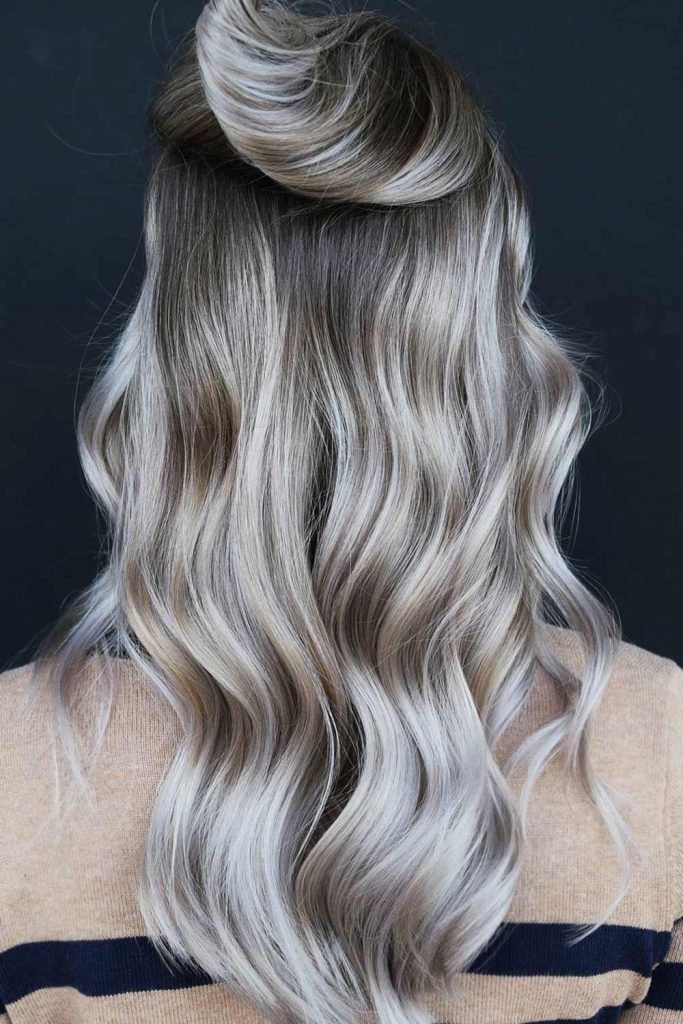 Source: ssscoundrel/Instagram
This icy blonde on a dark brown base will perfectly compliment those gorgeous summer beach waves. The ashy tones will add a multi dimensional effect.
Earthy Blonde Tones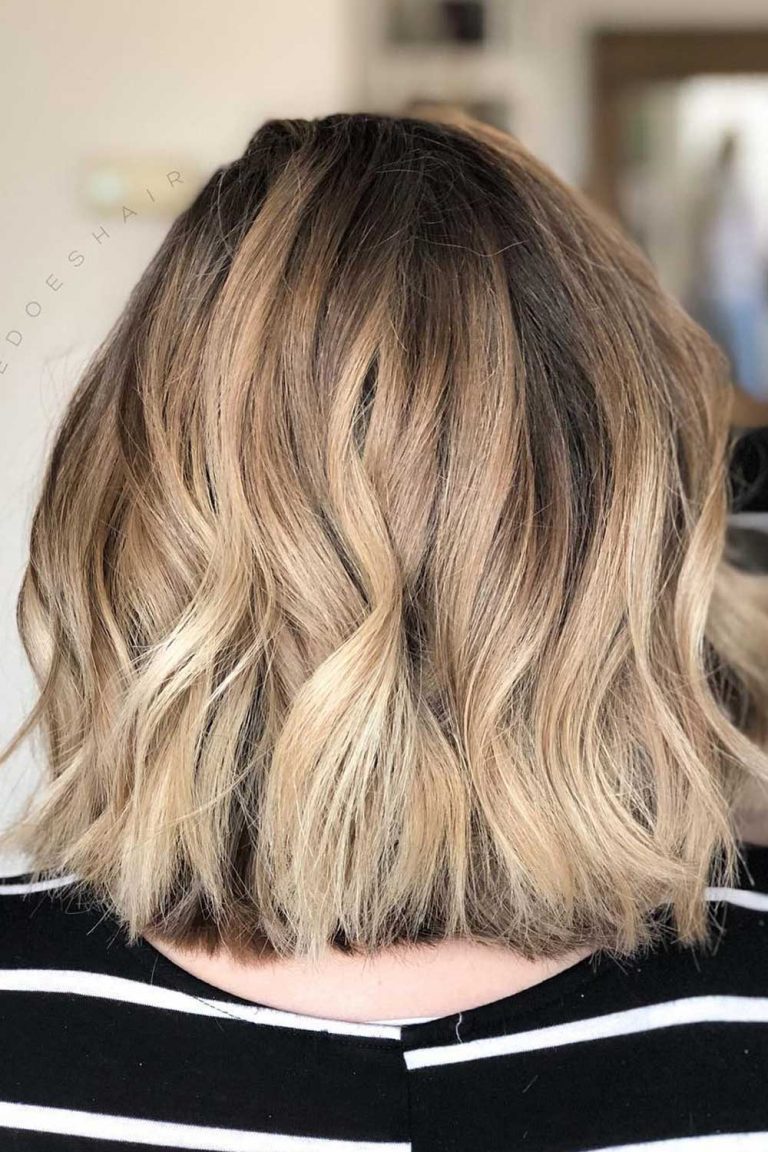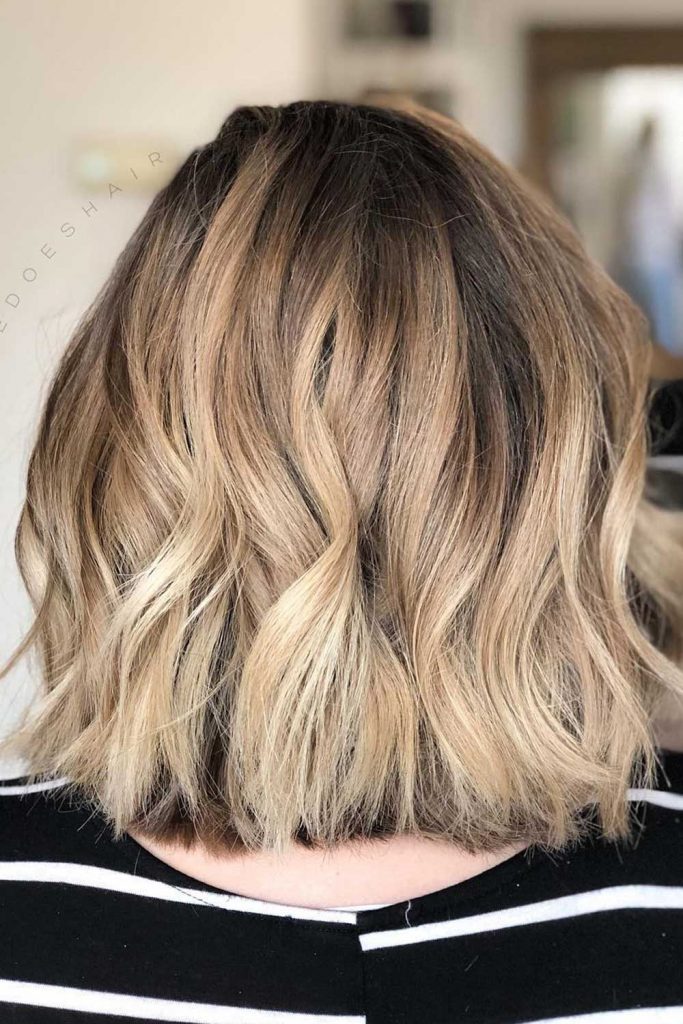 Source: katieclairedoeshair/Instagram
The hand-painted earthy blonde and brown shades on this dark brown base are totally captivating.
Melted Balayage & Ombre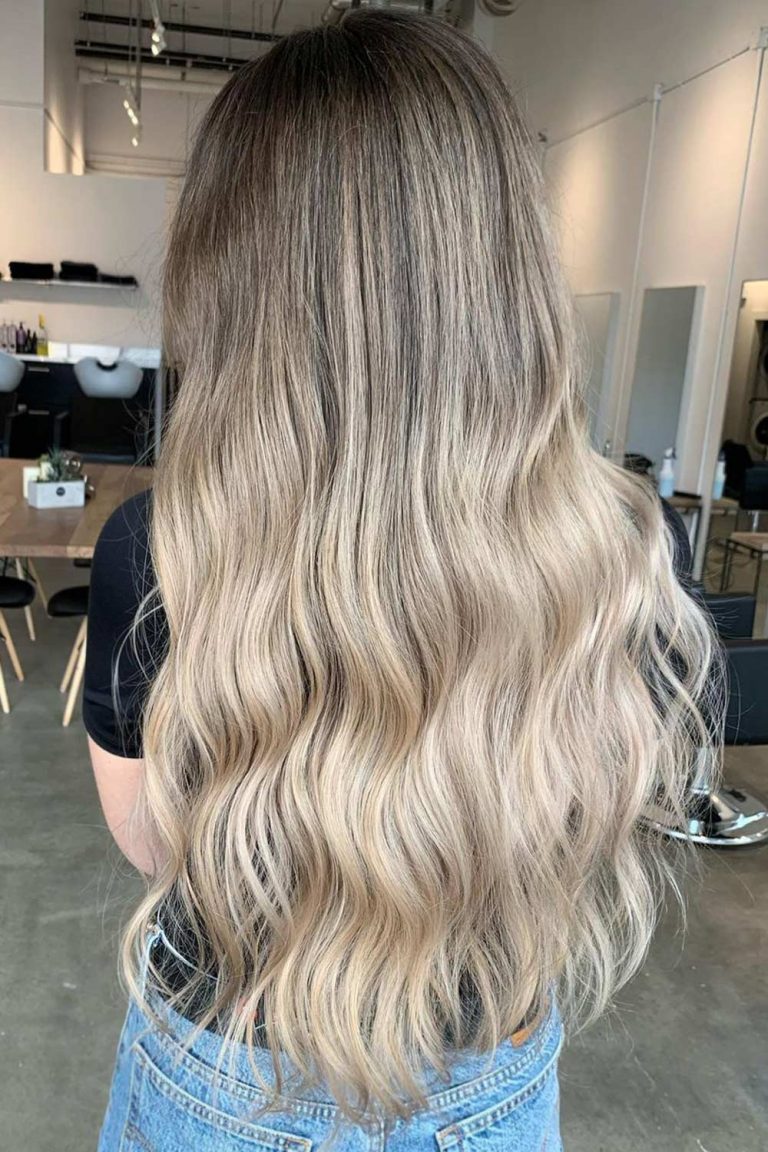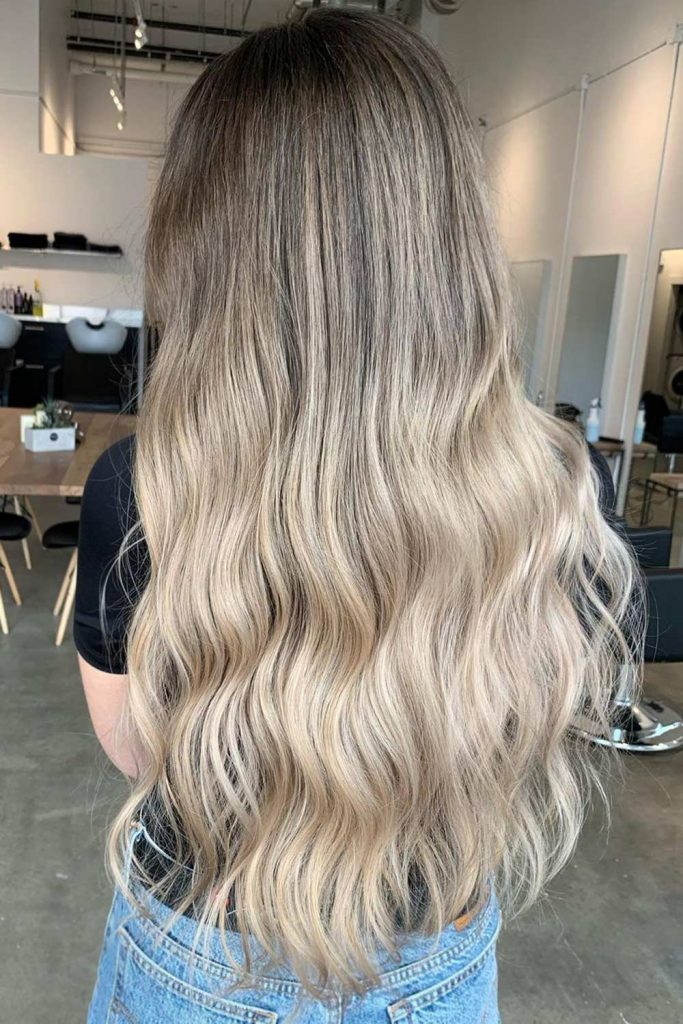 Source: jade__ly/Instagram
This textured cut is stacked to highlight the gorgeous hand-painted colors that melt effortlessly from various blondes and browns with darker roots.
Balayage Sombre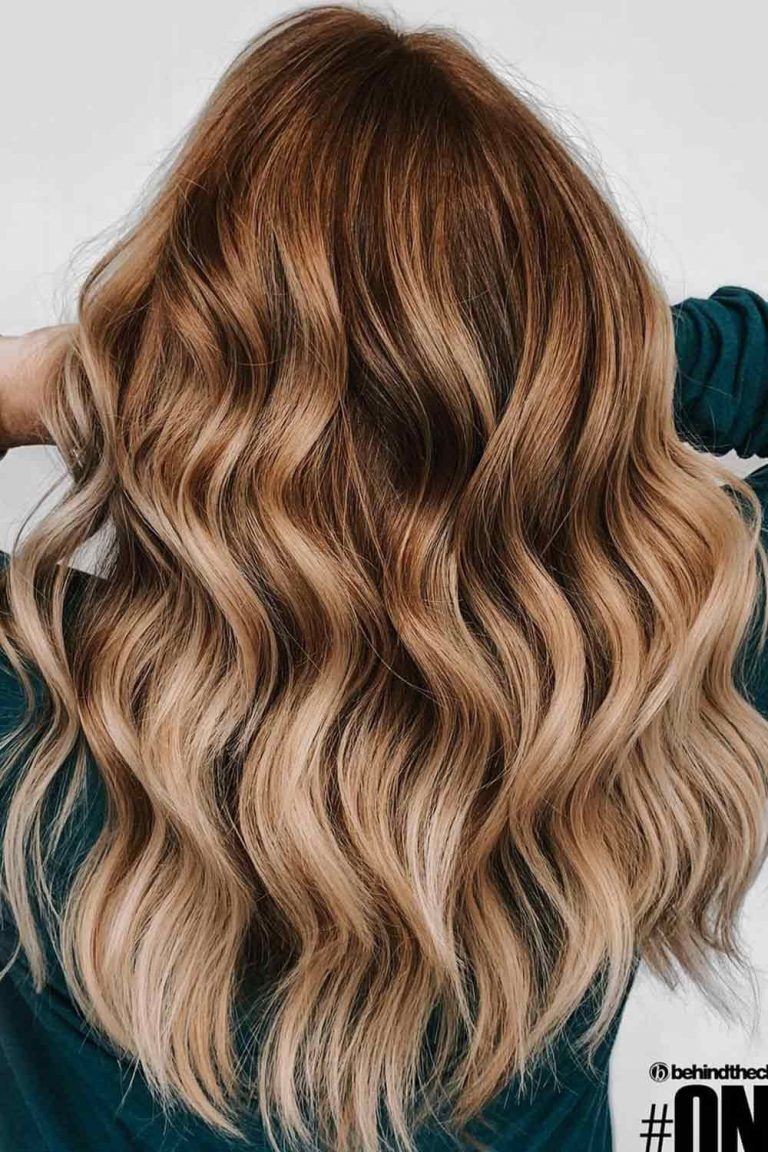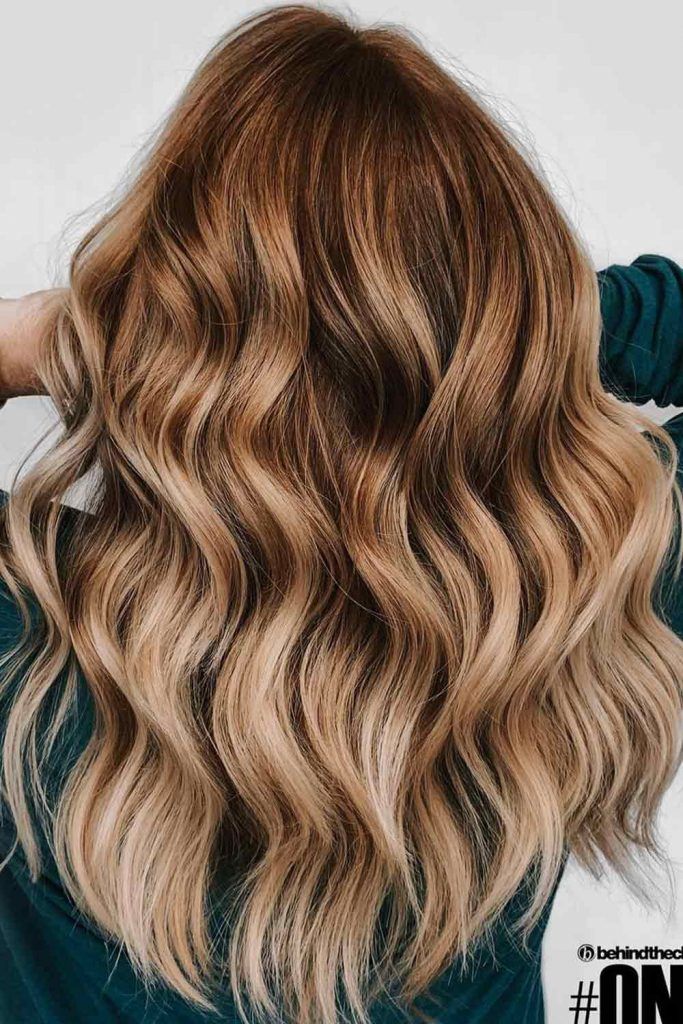 Source: ashley.m.stylist/Instagram
This smooth sombre that fades slowly form dark brown to lighter blonde will add depth and volume to any texture.
Sassy Blonde Layers with Ombre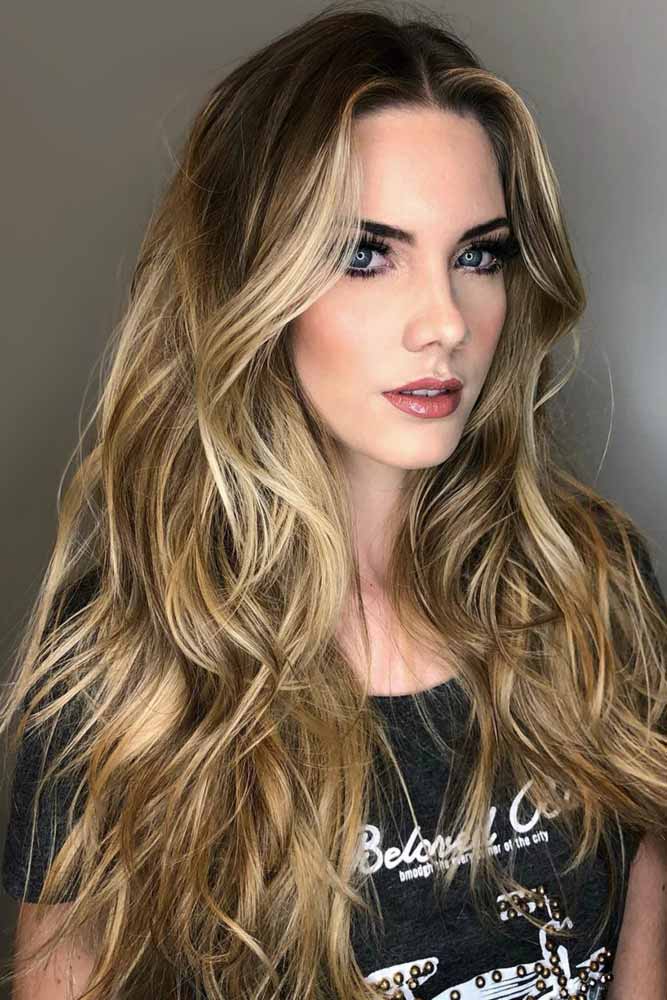 Source: sheffpavelstylist/Instagram
The layers in this style will help enhance the dramatic brunette shade with brilliant and sassy blond streaks in the bottom half.
Sun-Kissed Baby-Lights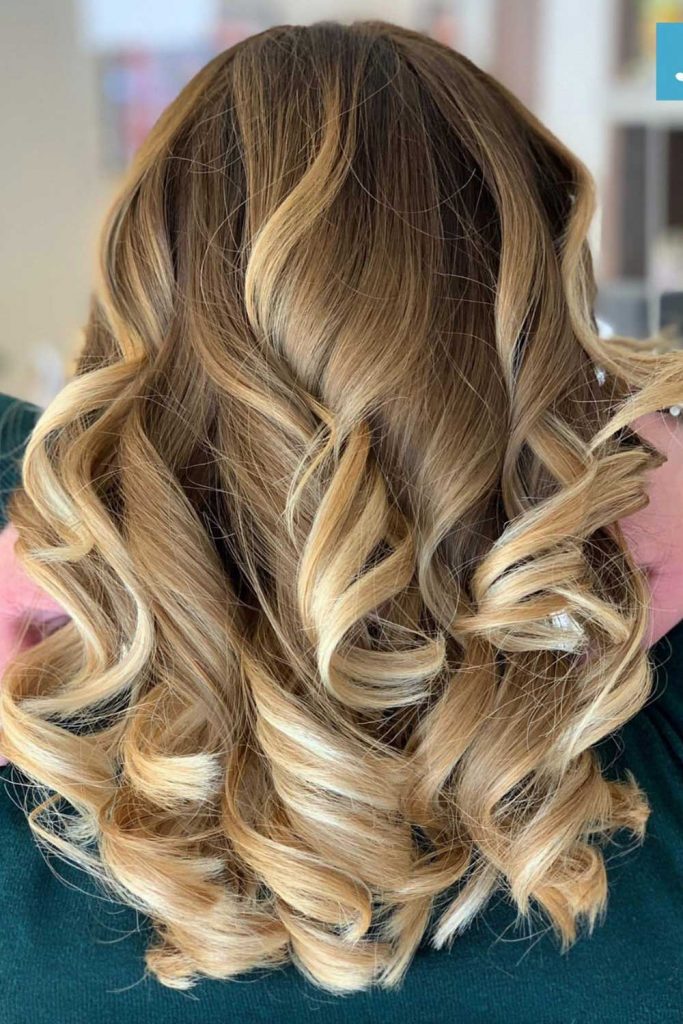 Source: centro_degrade_joelle/Instagram
This sun-kissed look, with its blonde baby-lights on dark brown hair, is both trendy and sophisticated.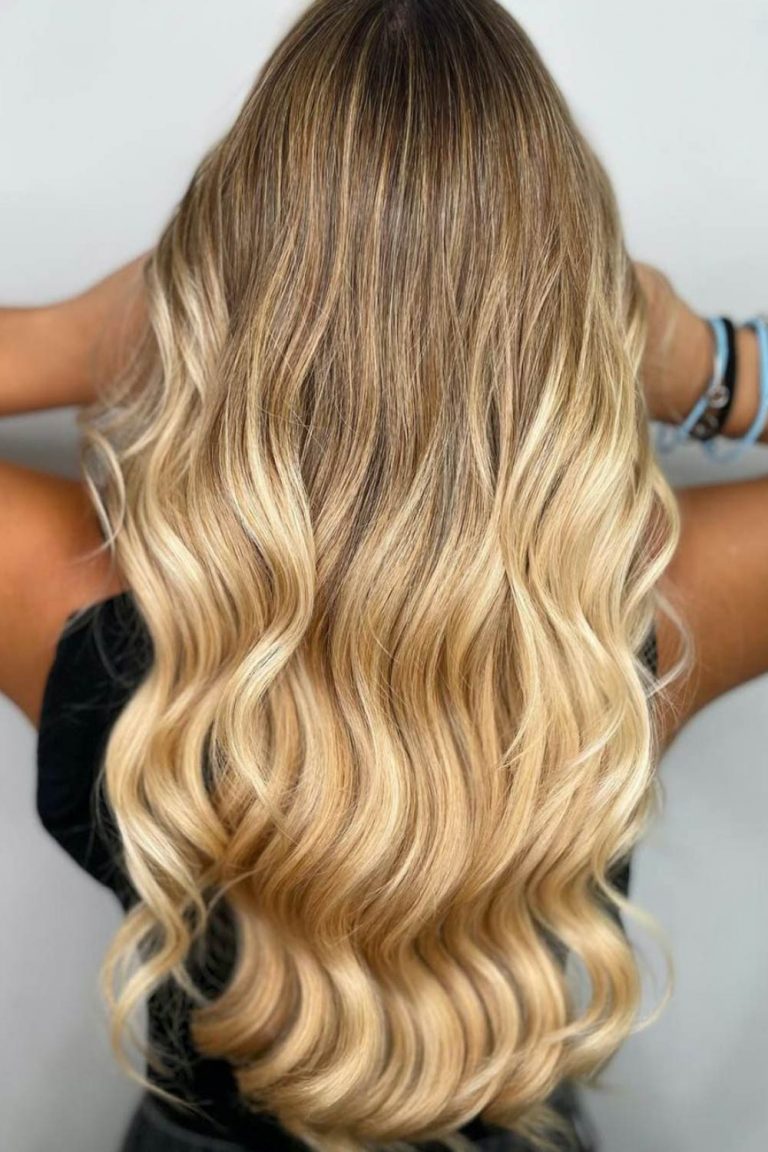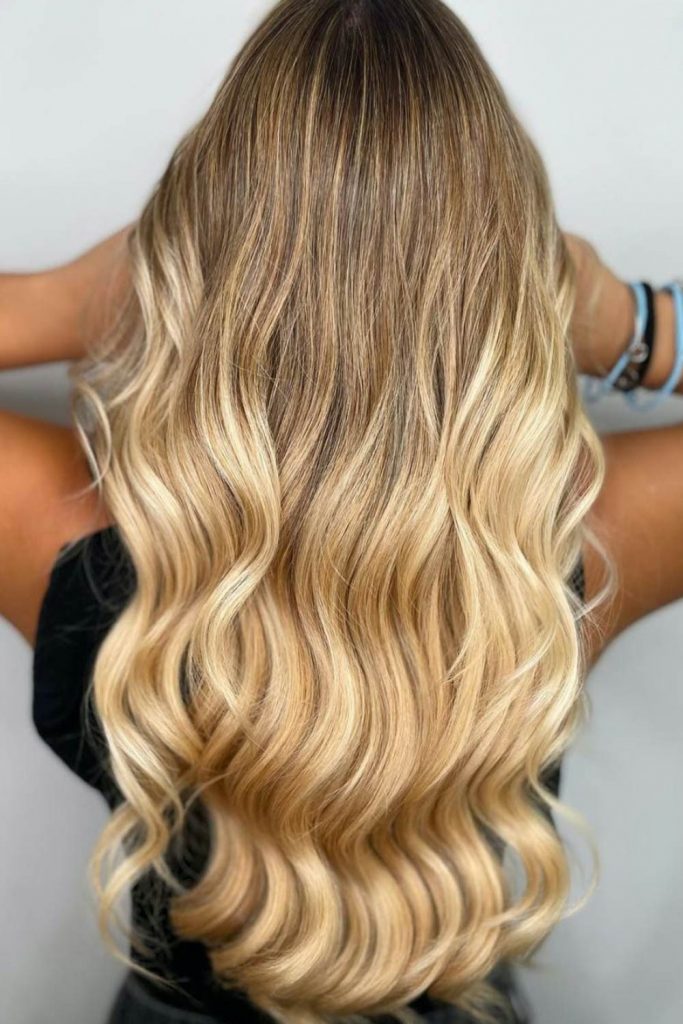 Source: centro_degrade_joelle/Instagram
Blonde Pink Ombre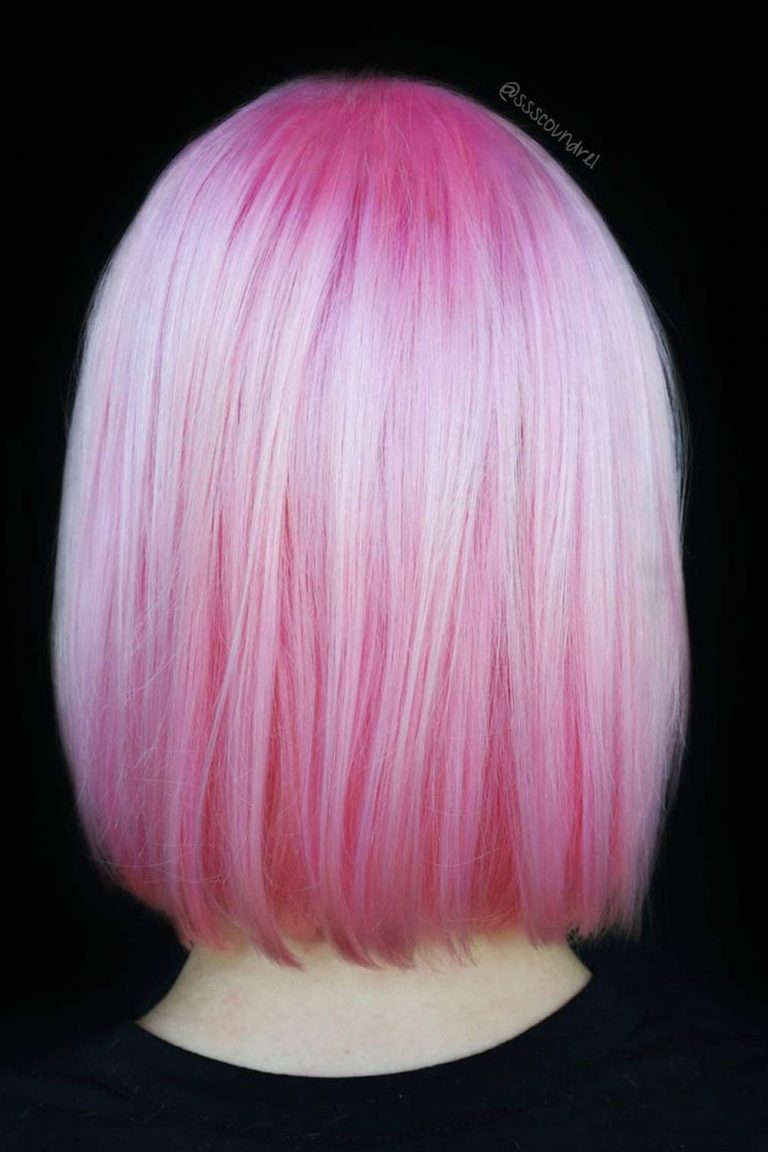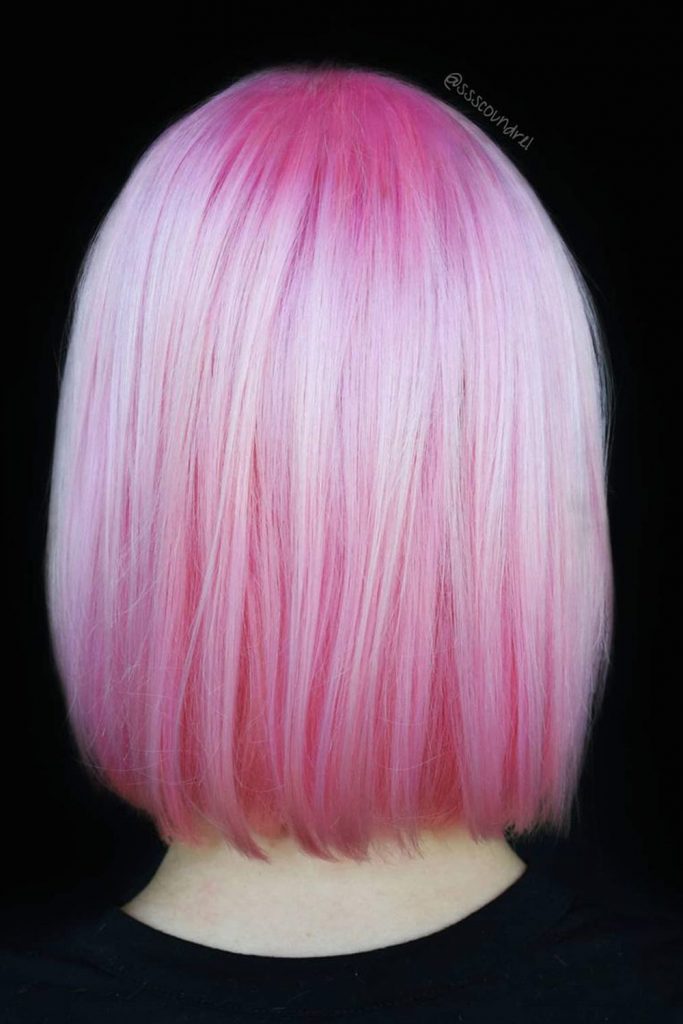 Source: ssscoundrel/Instagram
Brown to blonde pink ombre is ideal for romantic ladies. We think that this ombre works best for longer straight or wavy locks.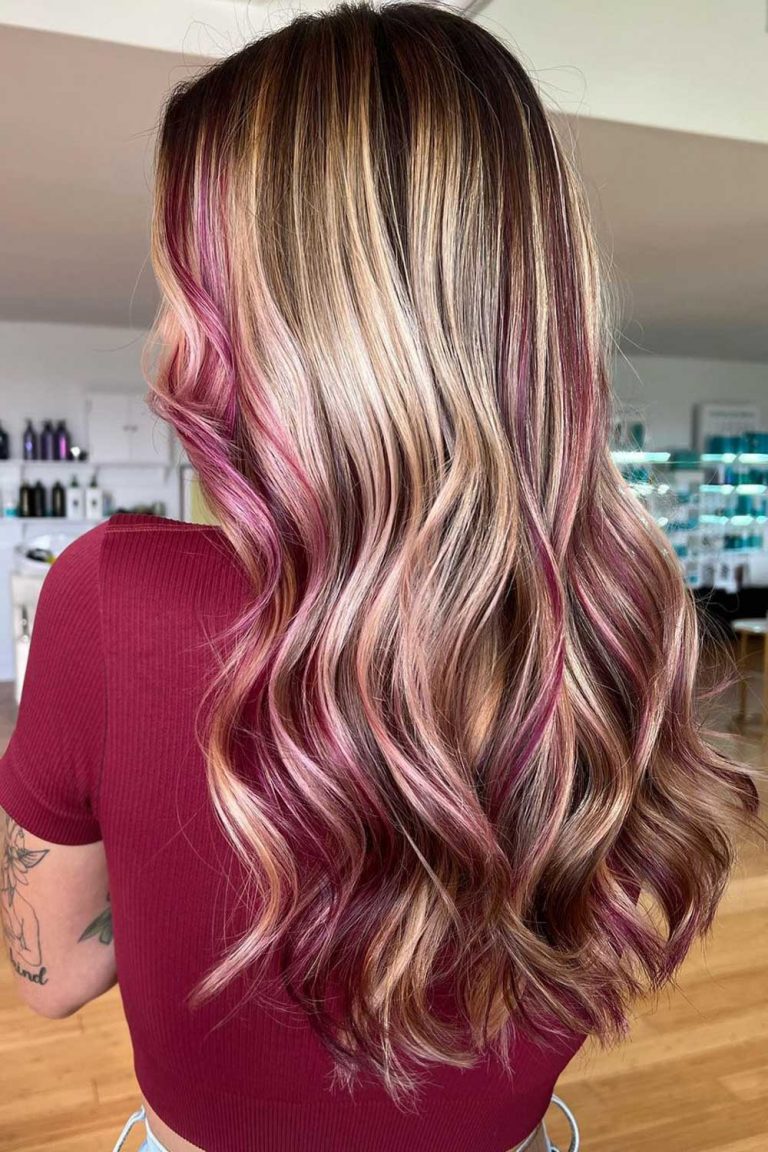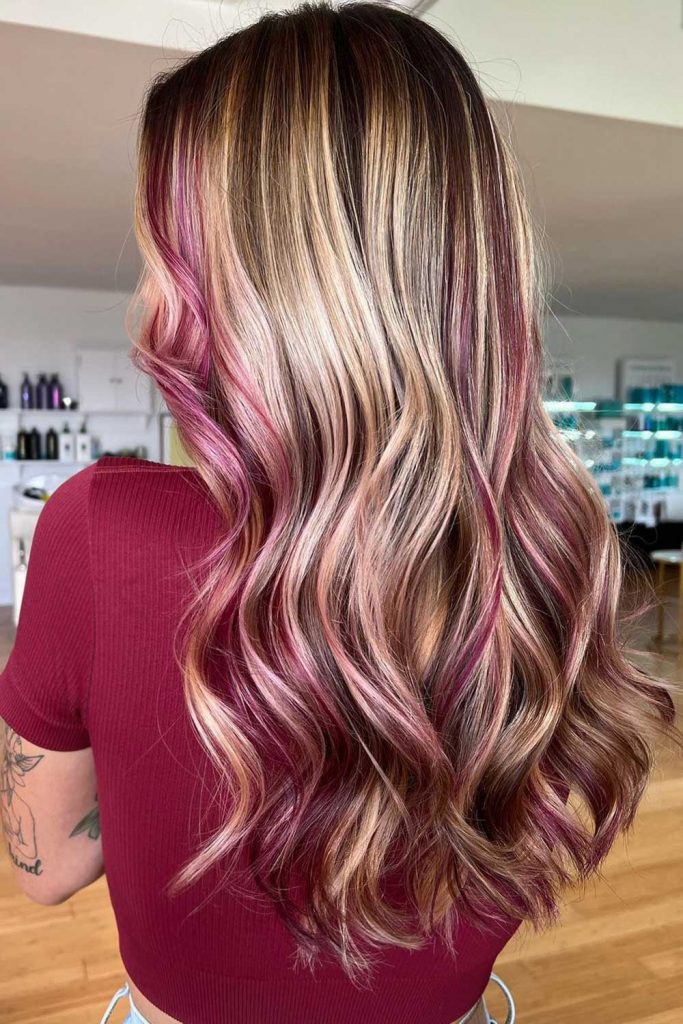 Source: shondabroadus/Instagram
A hidden magenta hair color allows you to be bold when you have fun and professional when you work.
Gaga Inspired Yellow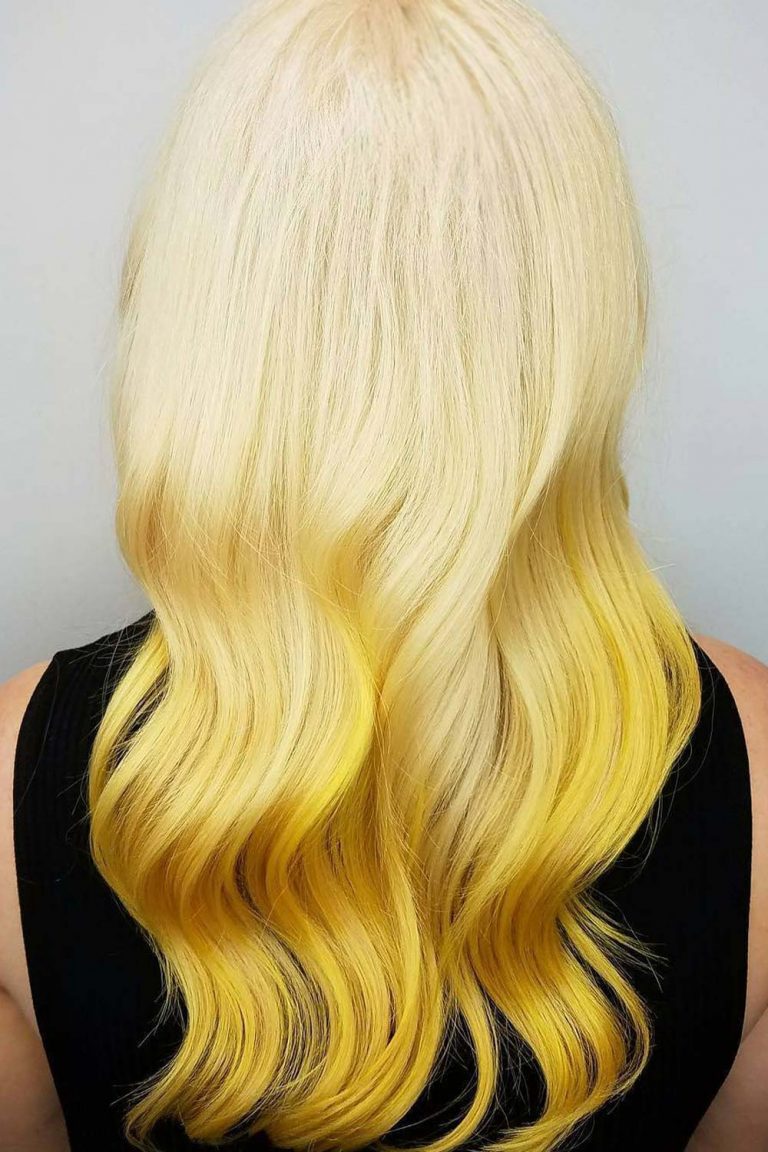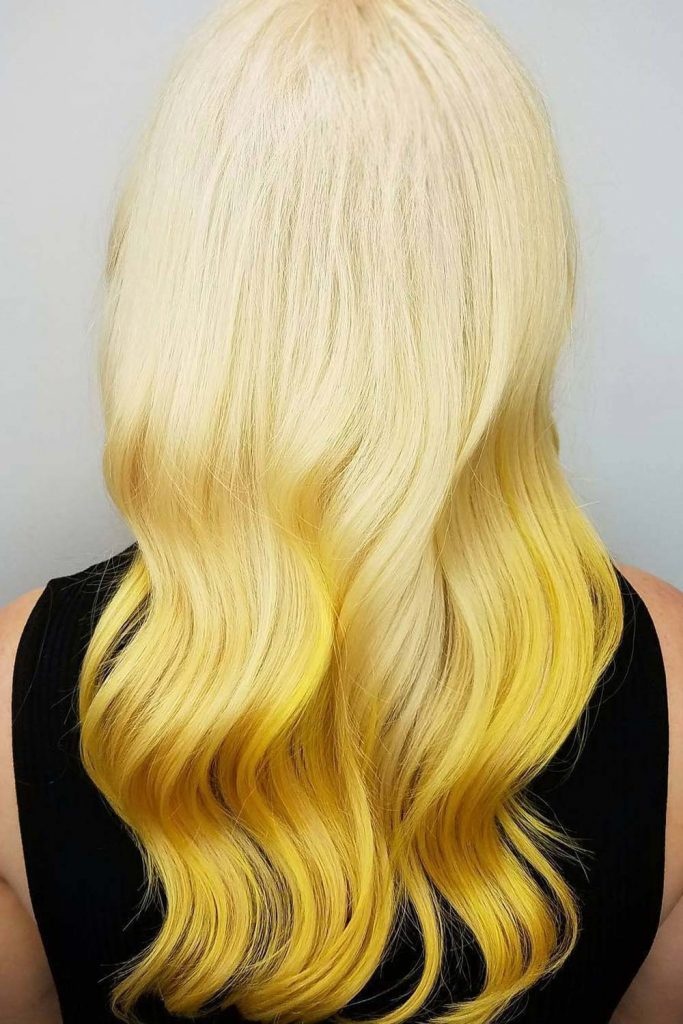 Source: hair.by.jenny/Instagram
If you are a fan of Lady Gaga, then this shade is for you. Although, yellow is pretty tricky when it comes to complimenting.
Amethyst Tips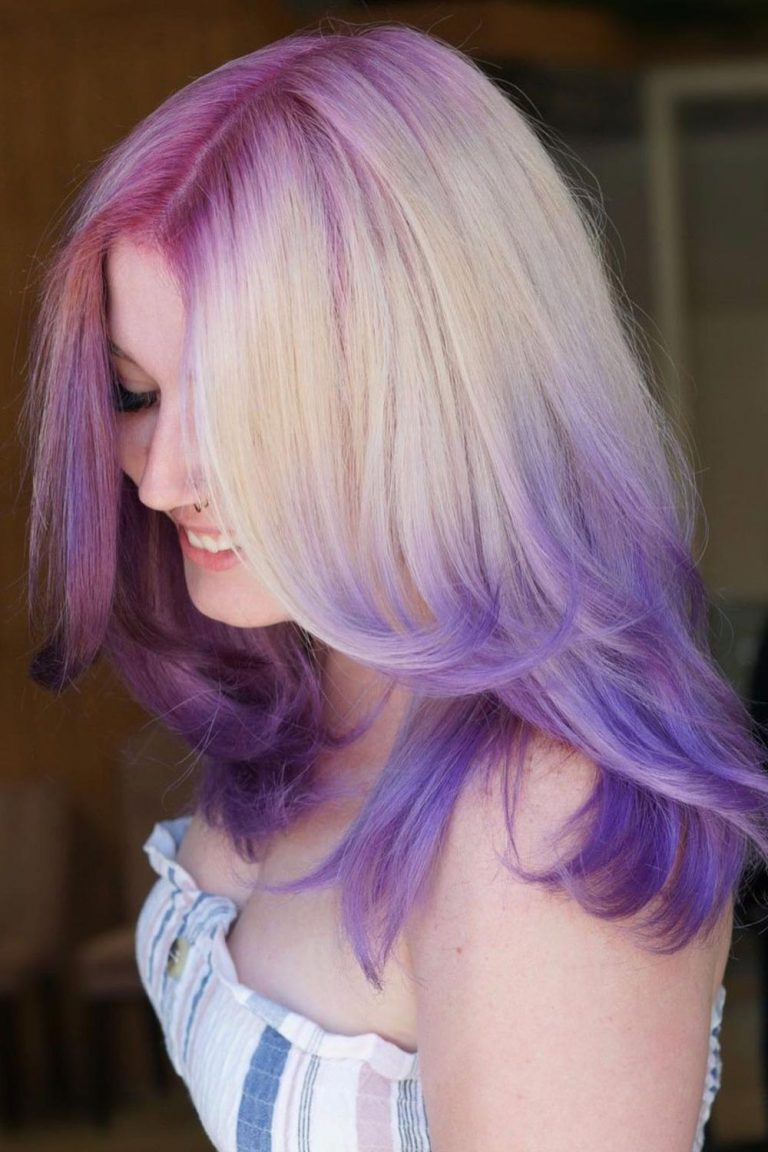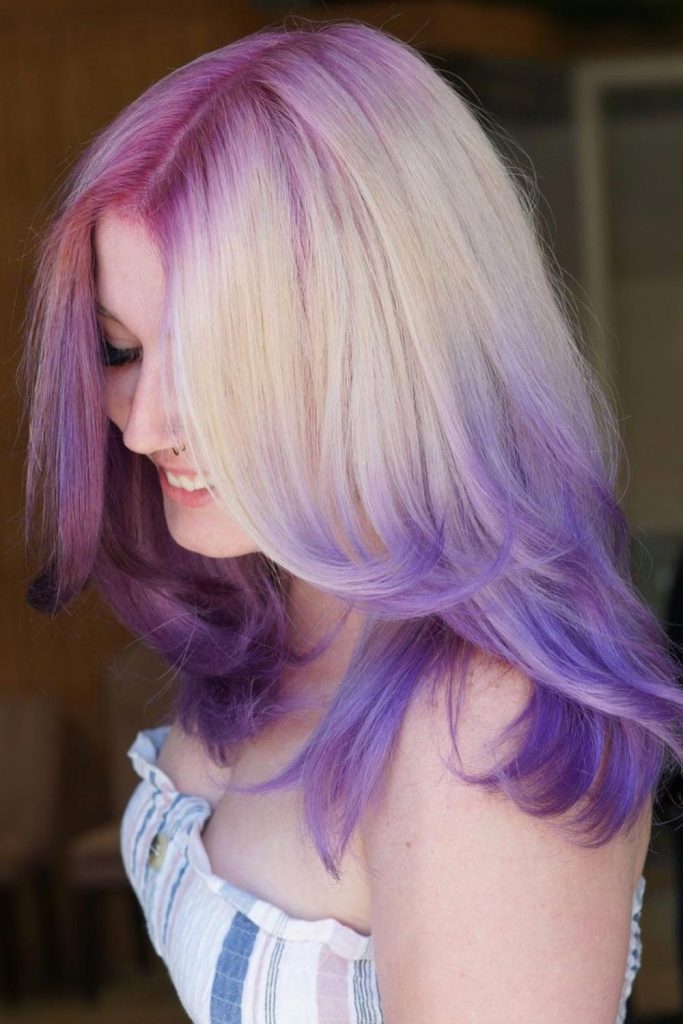 Source: maayanbirnstein/Instagram
Spice up your blonde locks by adding some bright hues, for example, amethyst tips.


Brown Ombre Hair
Ladies who seek naturality in its purest should make brown hair color chart their talisman. The truth is, nothing looks more authentic and effortless than a brown shade as an added color. Whether you are working with naturally brown hair or you want to spice up your blonde or black base with some rich and golden hues, brown ombre hair ideas are here for you!
Chestnut Brown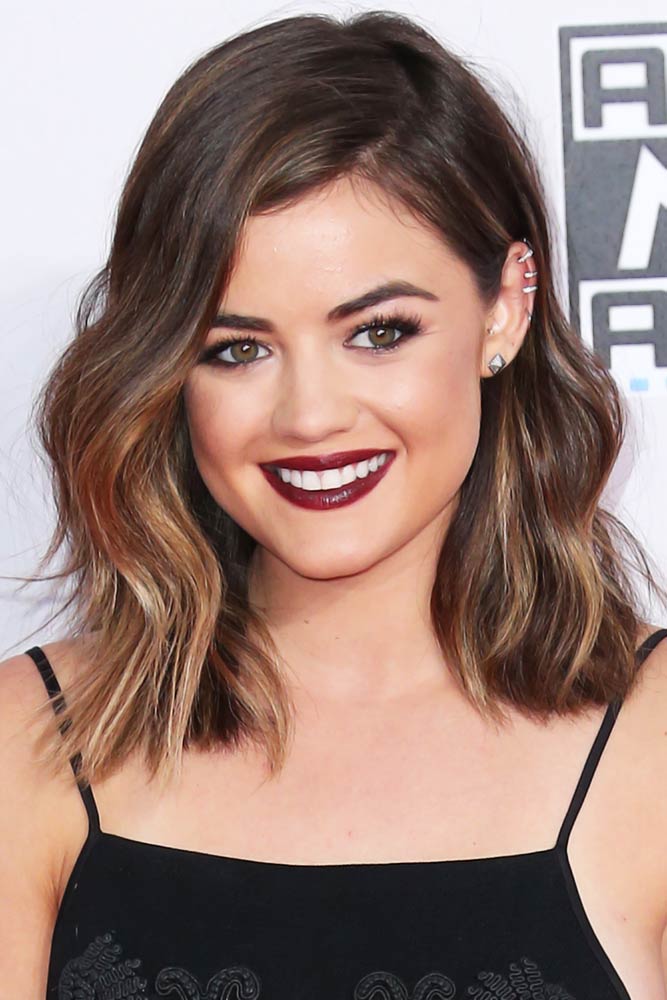 Source: Kathy Hutchins/Shutterstock
Lucy Hale's natural hair color is brown, but it doesn't mean that accents should necessarily be blonde though. A hint of light chestnut brown over her dark brunette base is a stunning way to not only freshen things up but also enhance the beauty of her natural brown shade.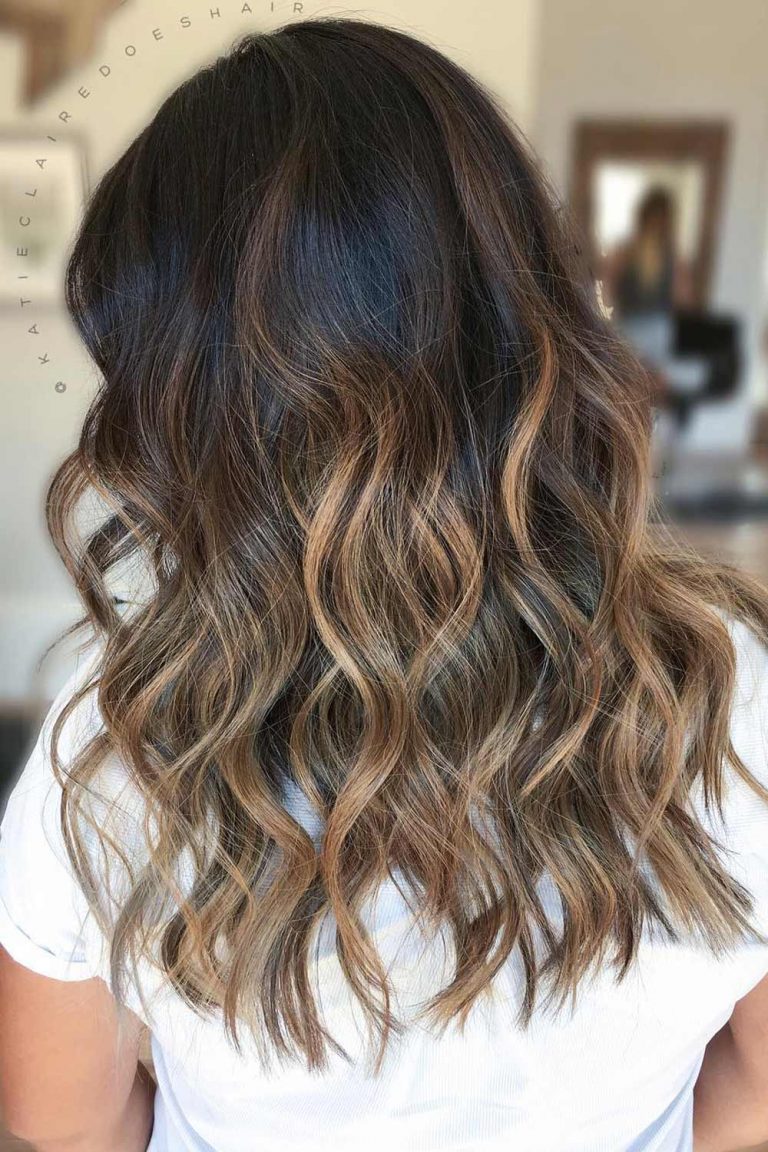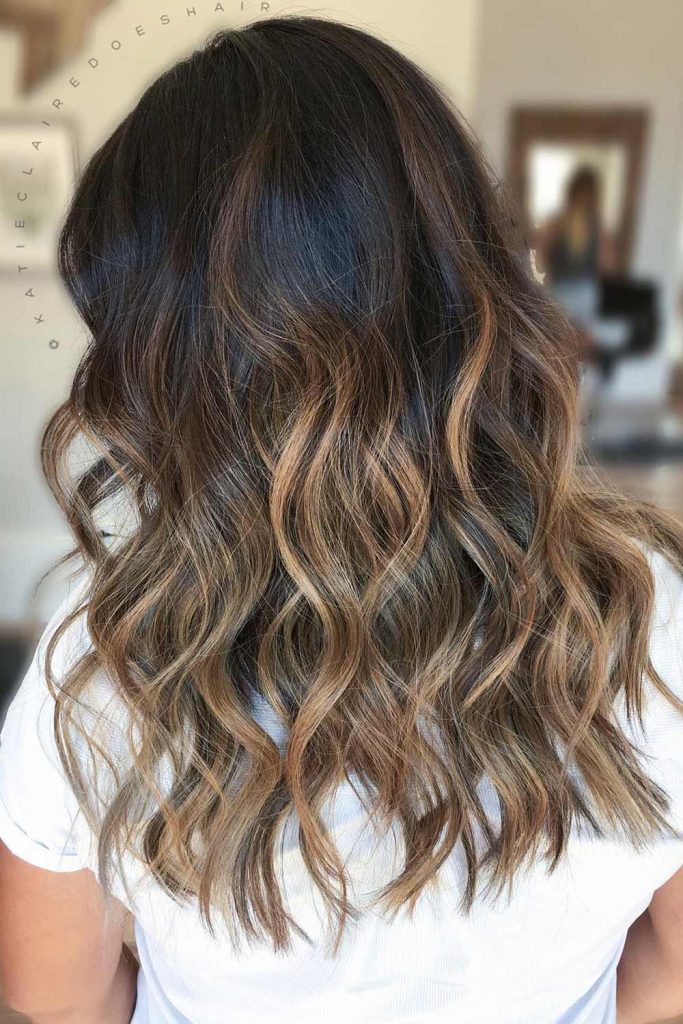 Source: katieclairedoeshair/Instagram
Soft Caramel And Deep Brown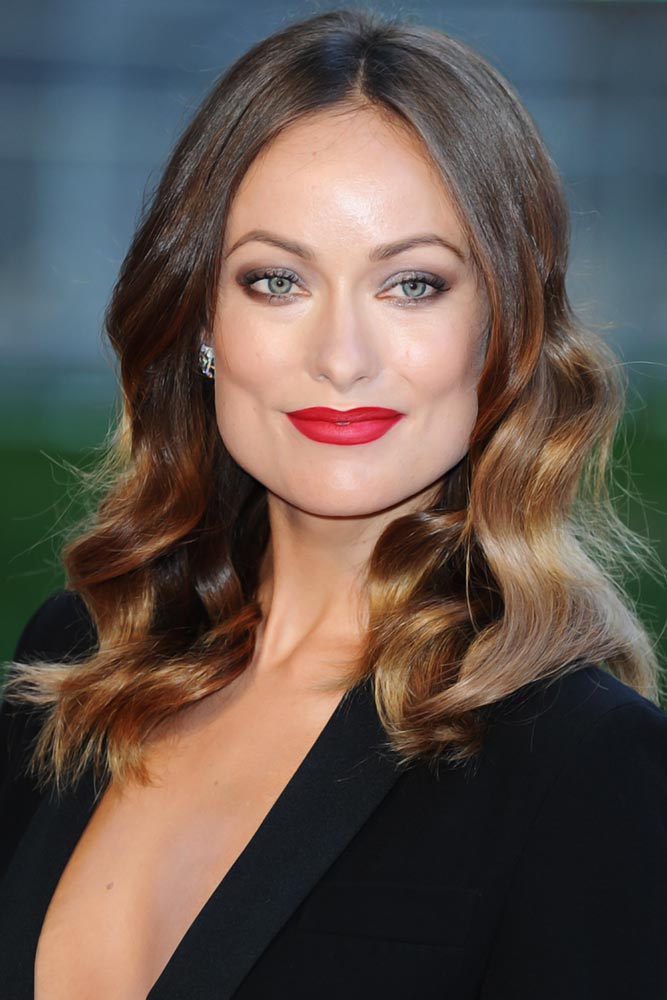 Source: Featureflash Photo Agency/Shutterstock
Olivia Wilde has already been in dozens of ombre and balayage looks, rocking anything from short to medium lengths. But this looks is something really special: the added caramel shade is applied so well that it gives more of shine rather than color to her hair. That is to say, brownies can make their hair lusher by choosing the right brown ombre hair.
Dark Caramel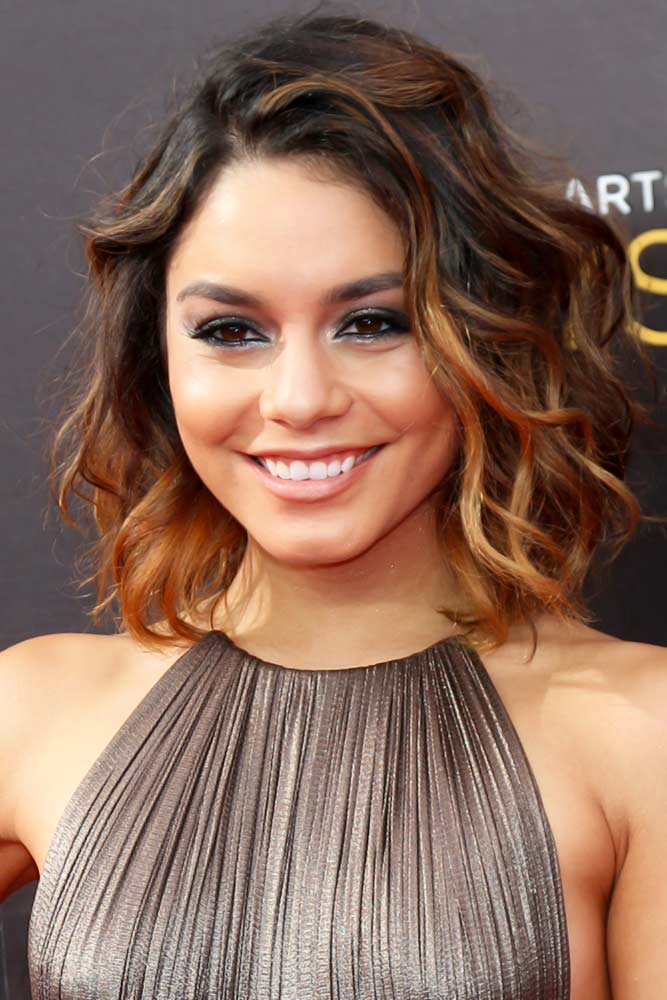 Source: Kathy Hutchins/Shutterstock
Being blessed with a seductive dark brown-to-black hair color, Vanessa Hudgens prefers to stay loyal to it. Even when it comes to the need for color changes, she never steps out of the brunette hair color palette. And she does it so right! Here, she shows up with a delicious mix of dark caramel that softly lightens up her fantastic base.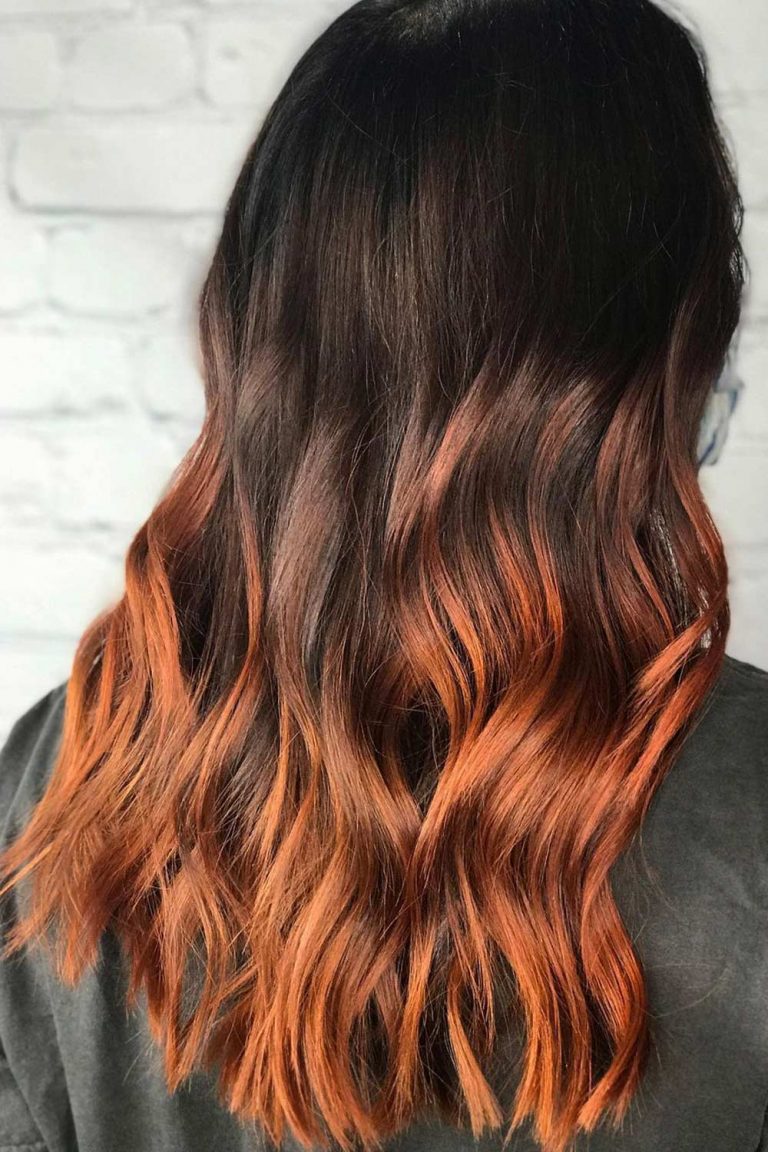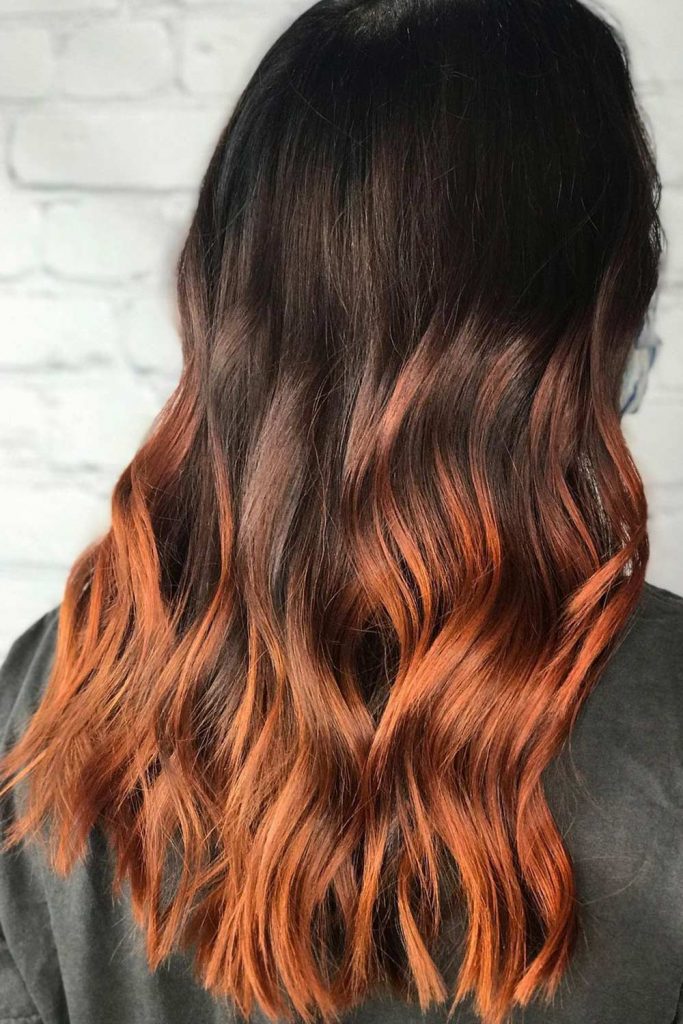 Source: ivanaluxe/Instagram
Dark Peach Ombre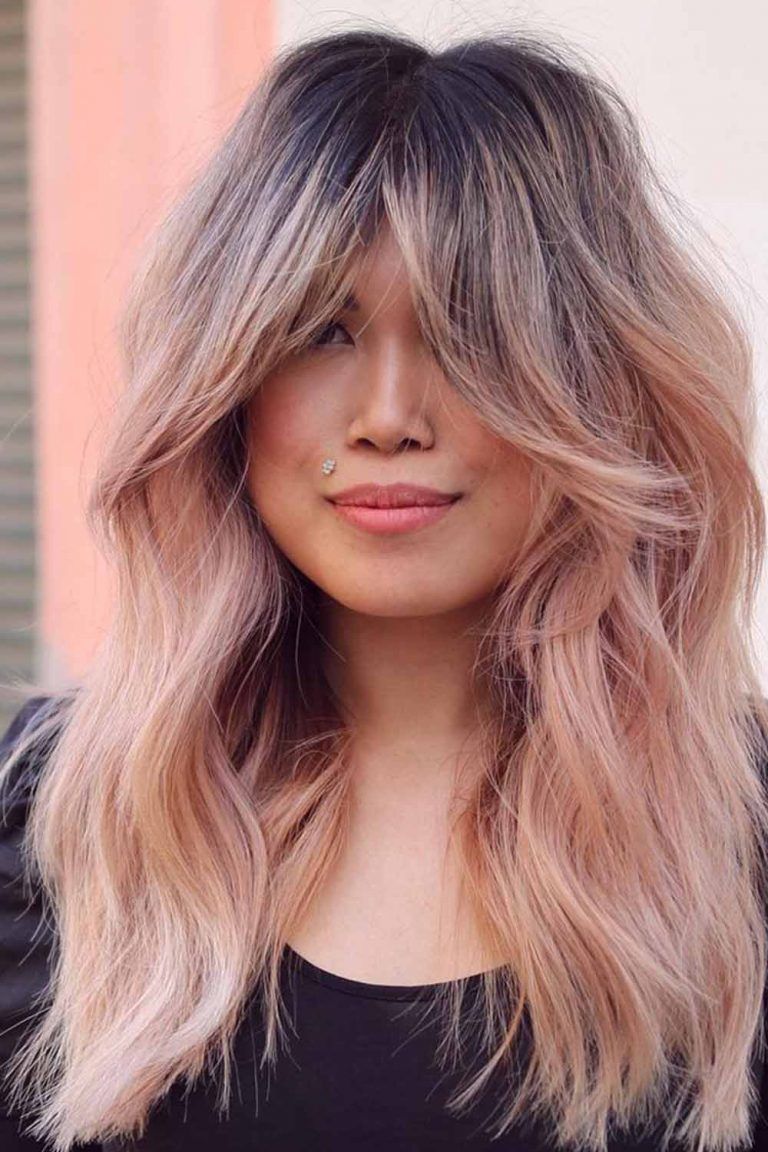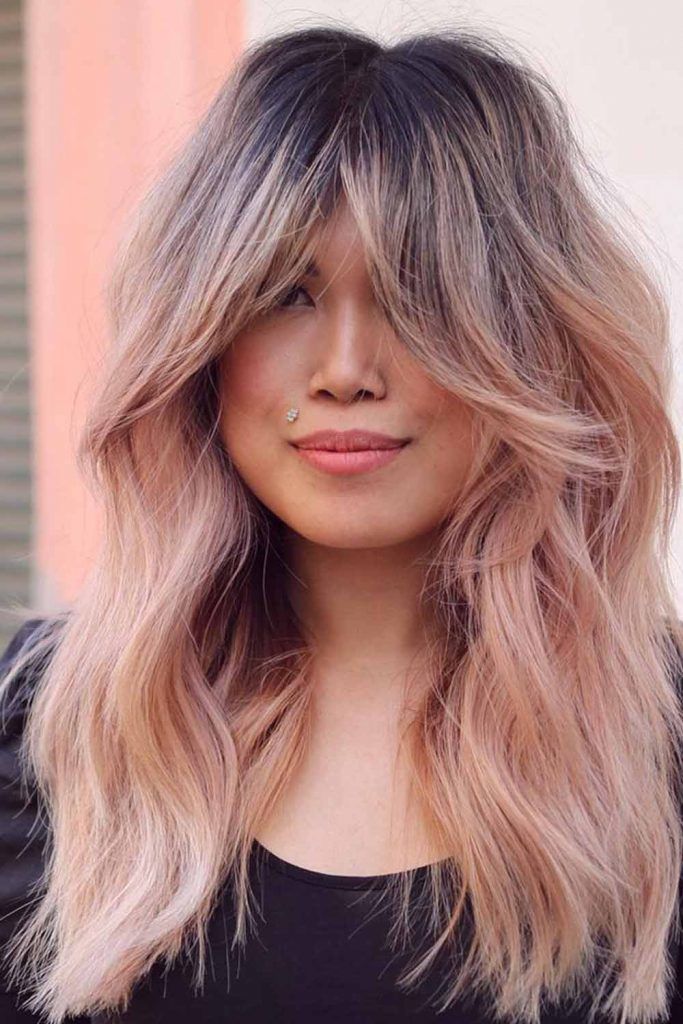 Source: salsalhair/Instagram
It is impossible not to fall in love with this hair look. This ombre features a blonde melt down with a peach undertone, which is super cute. It will also work for any skin undertone.
Subtle And Stylish Light Brown Ombre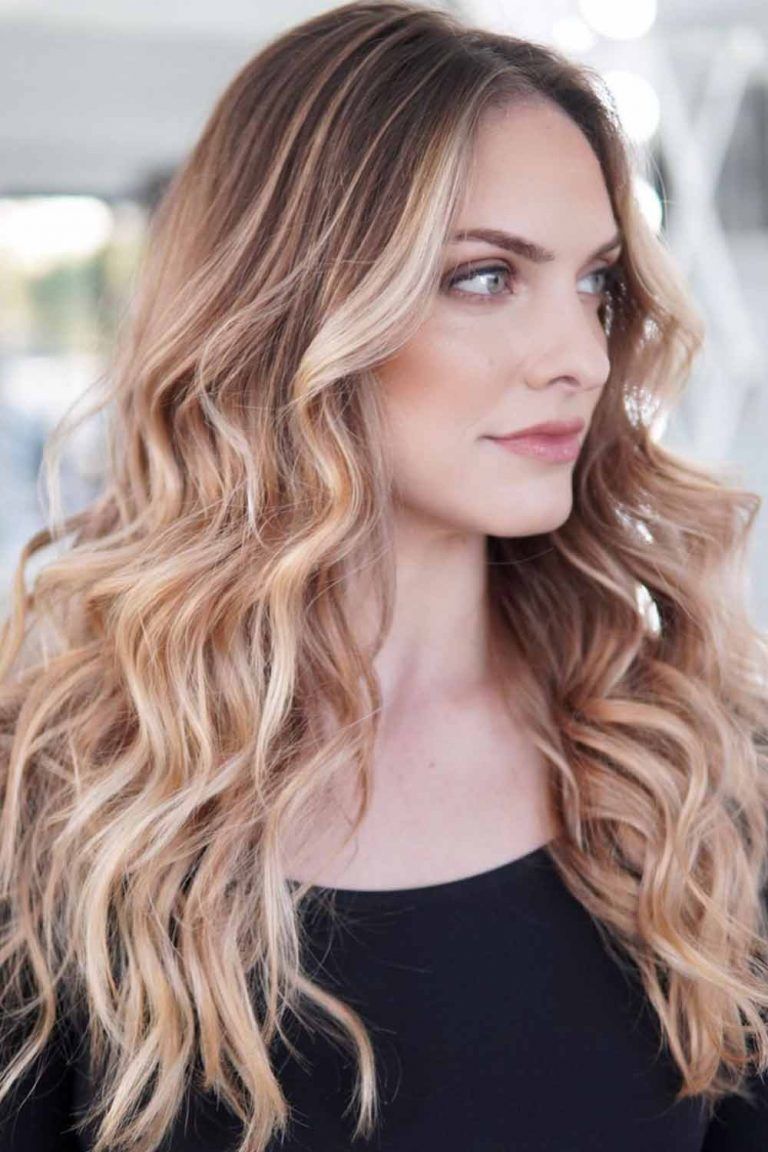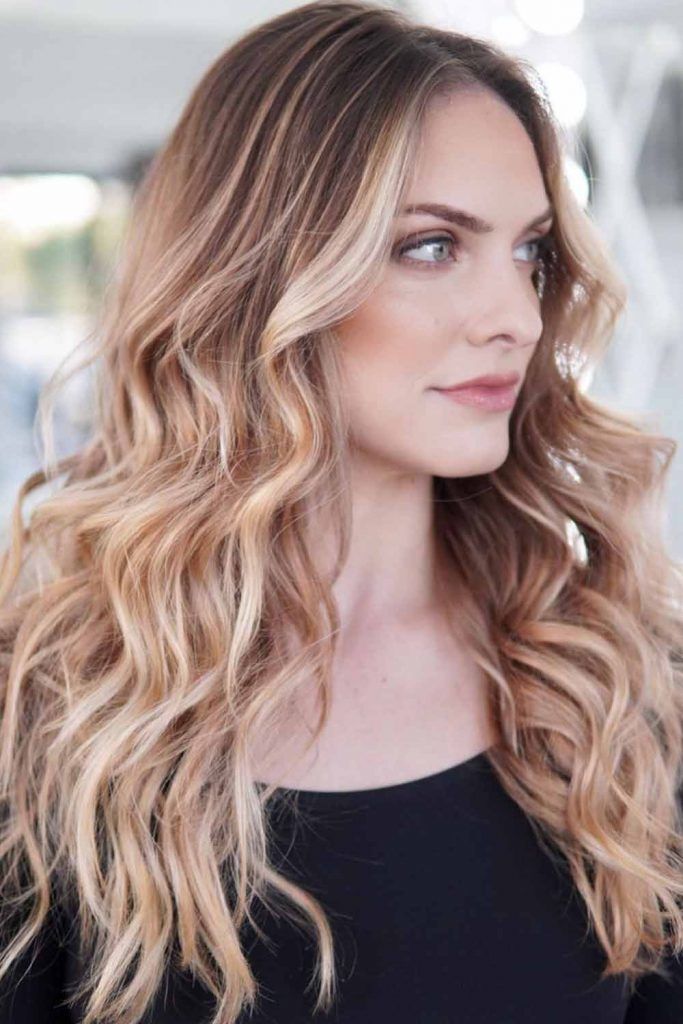 Source: frances_hairartist/Instagram
If you want to go ombre but have limited options due to your career, this subtle blend of honey and caramel tones on a darker base is still quite stylish without making a drastic statement.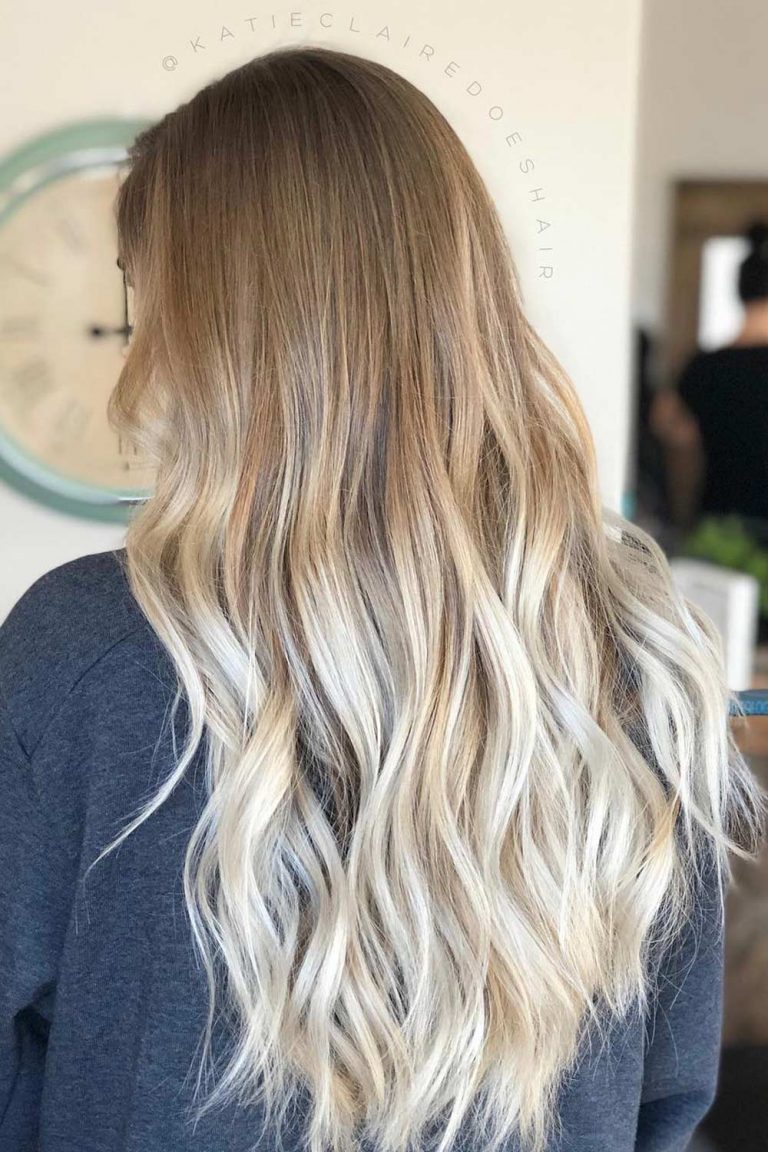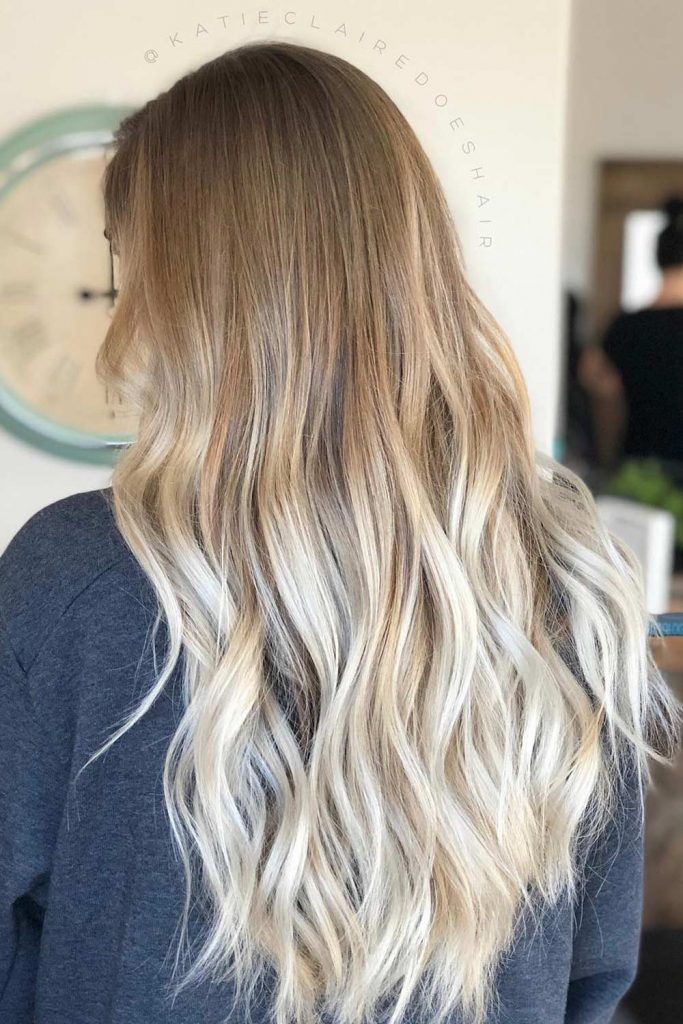 Source: katieclairedoeshair/Instagram
Contrast Brown To Blonde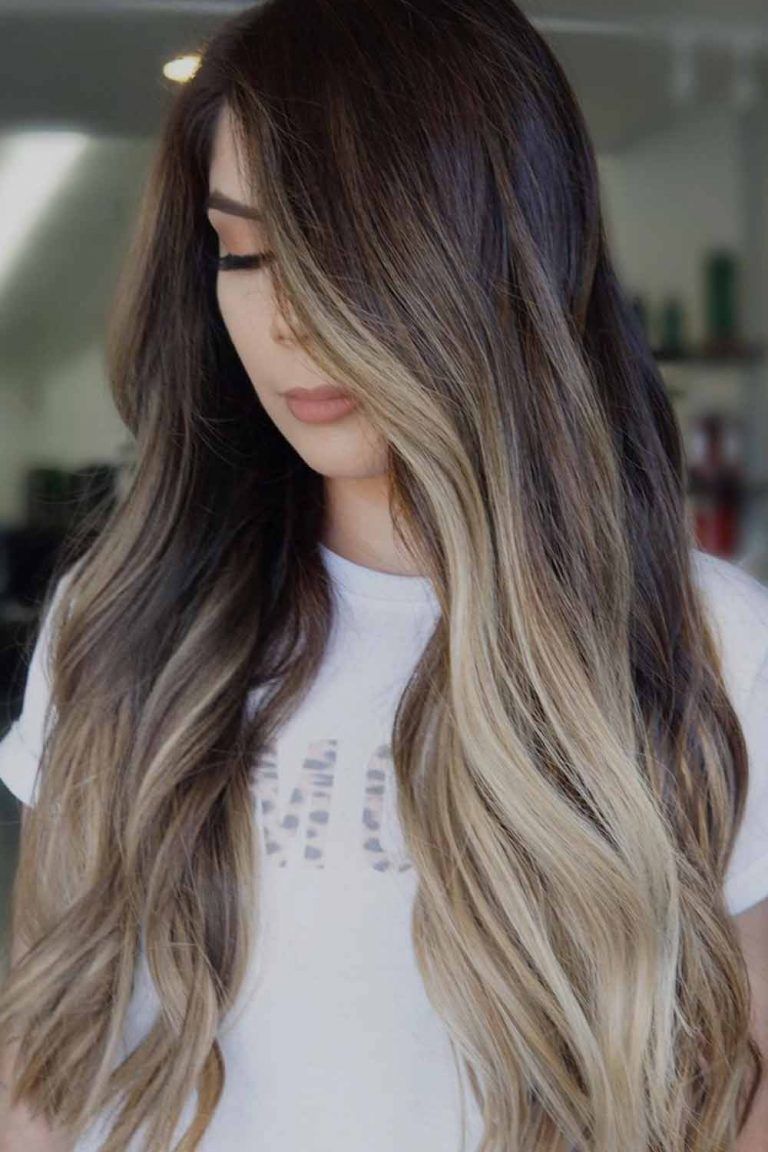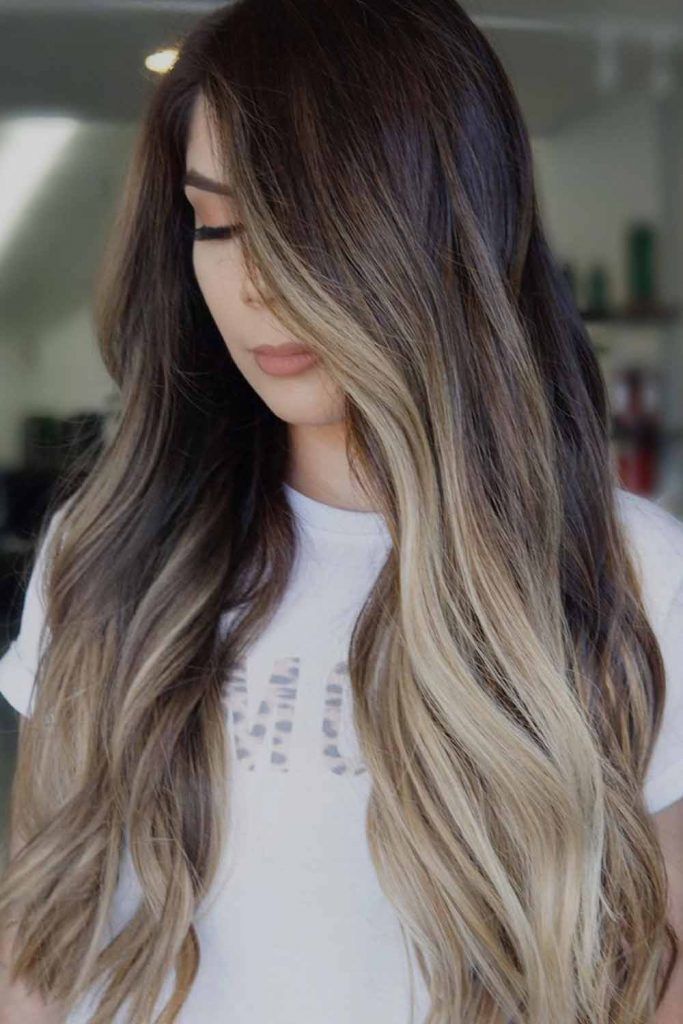 Source: frances_hairartist/Instagram
This brown to blonde shading off creates a melting effect. The blend of colors is seamless. If a blonde hair color is not for your skin tone, this blend certainly is 'cause anyone can pull it off.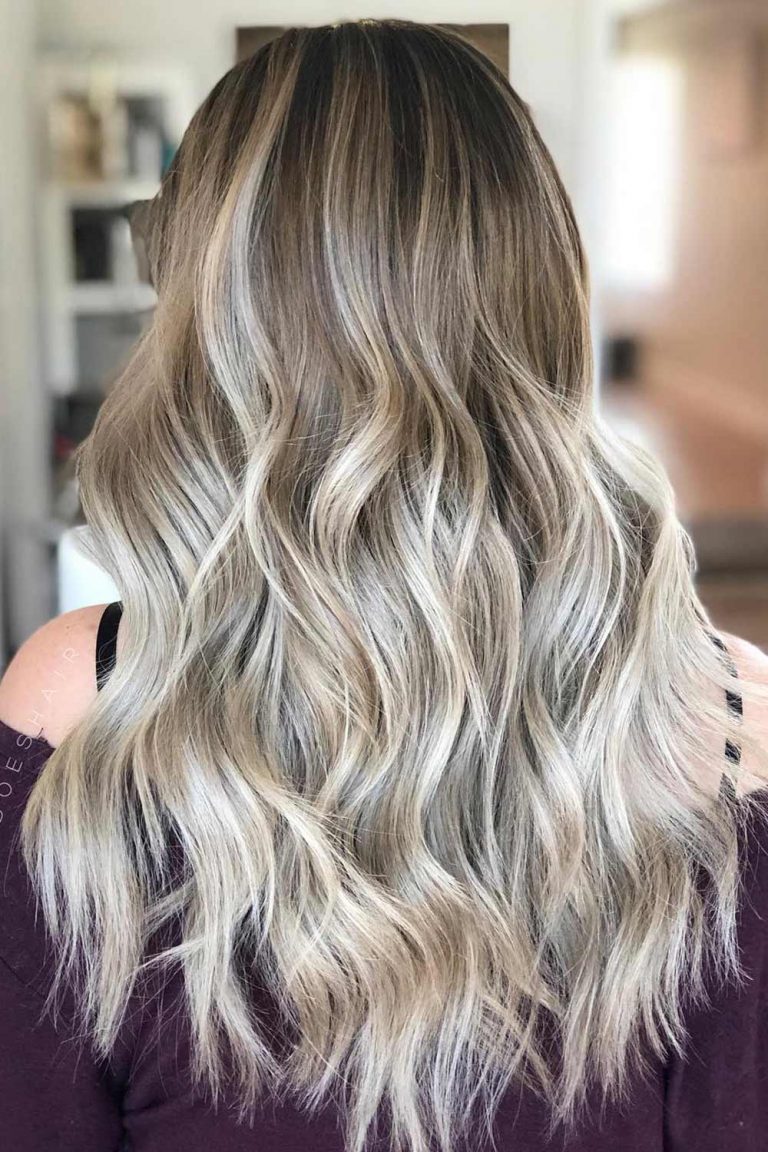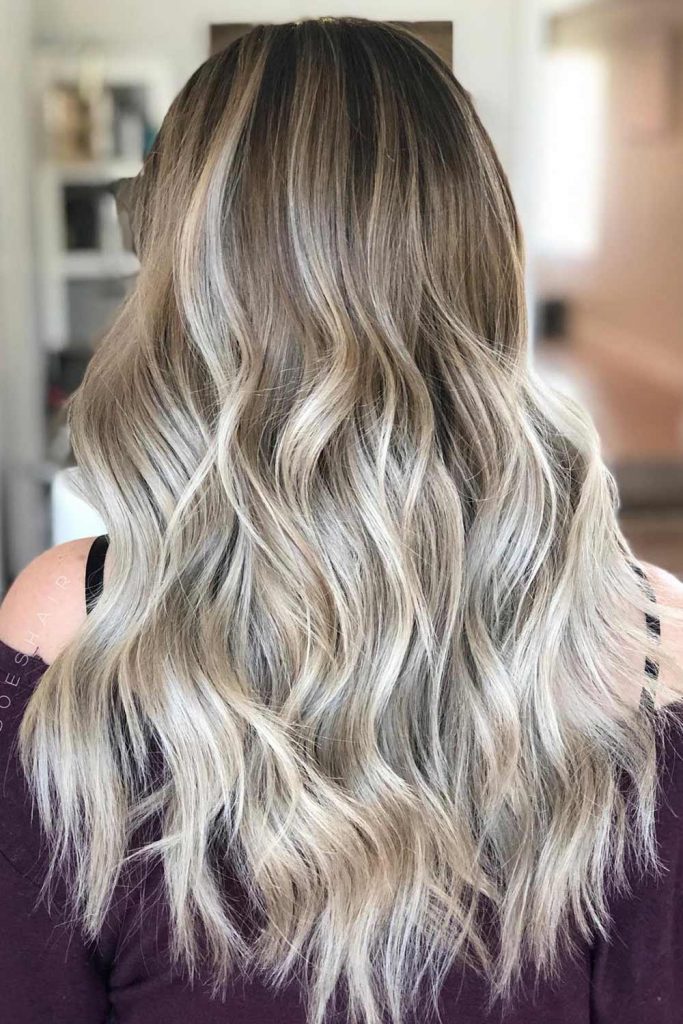 Source: katieclairedoeshair/Instagram
Caramel Ombre Hair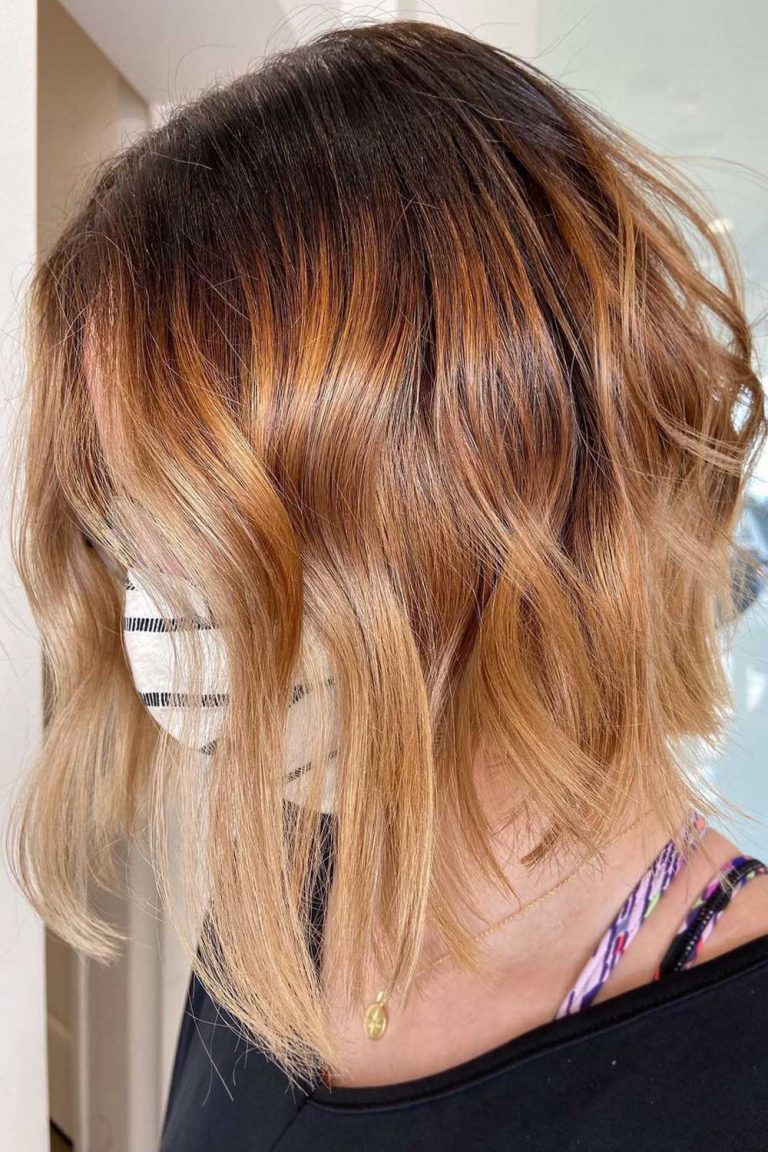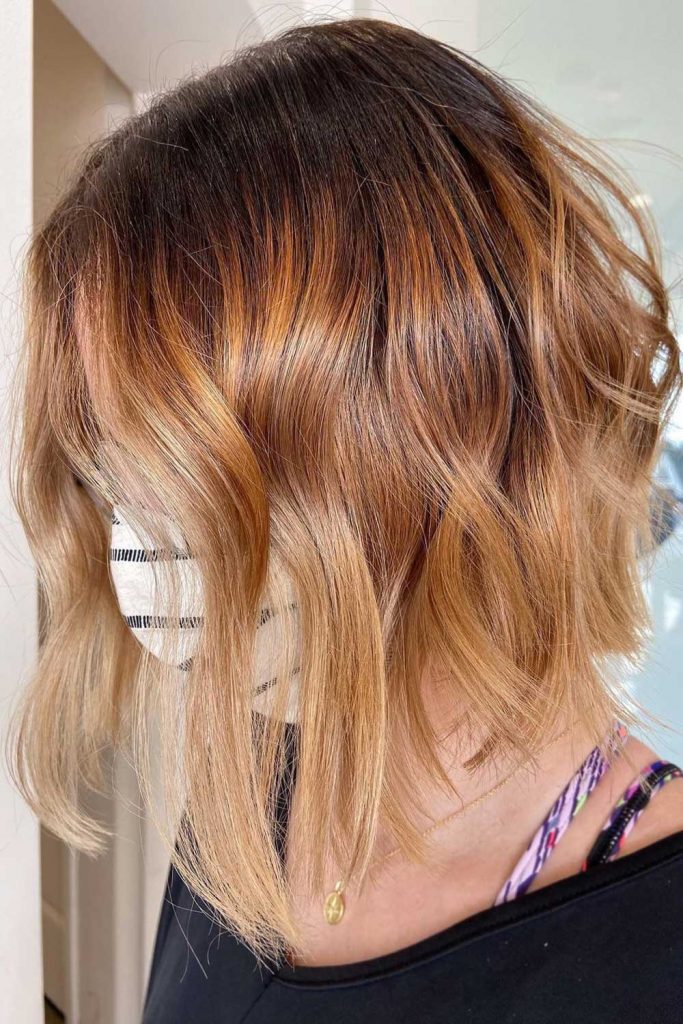 Source: jbootybb/Instagram
When two matching colors are mixed together, they produce truly soft and authentic looks. Even though the applied ombre hair colors are always noticeable, they look organically if they come from the same color palette. Caramel ombre hair, achieved over a naturally light brownish base, is a sophisticated and rich choice for brunettes.
Dark Brown To Reddish Blonde Sombre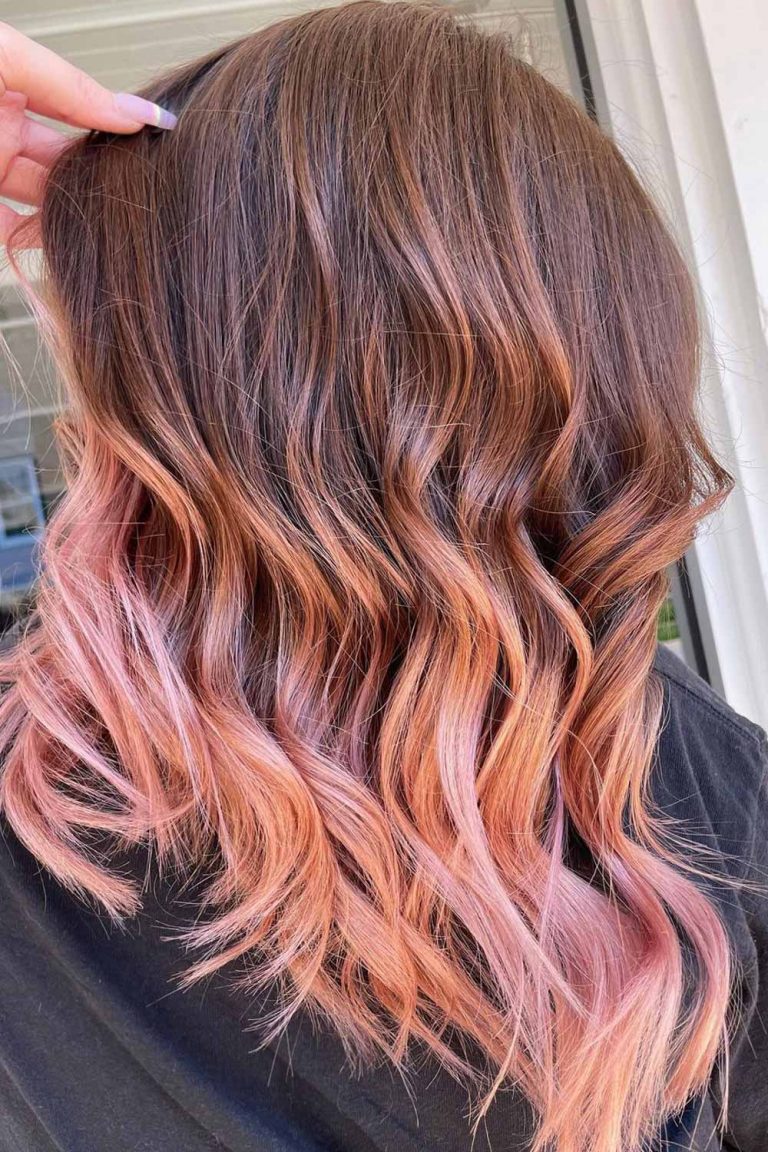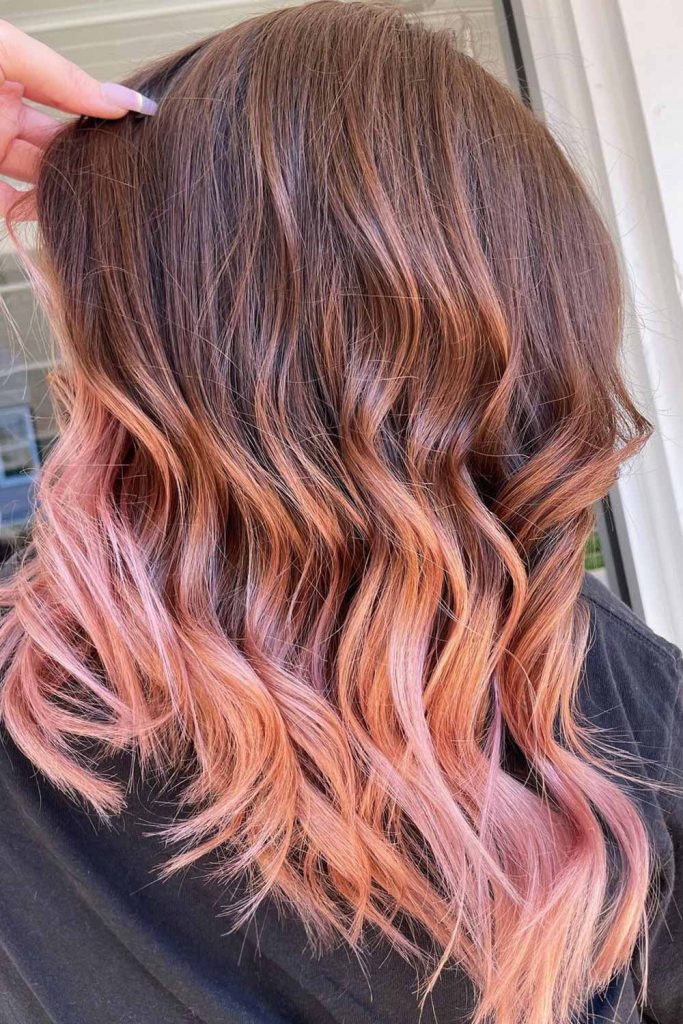 Source: jbootybb/Instagram
This gorgeous deep brown that gradually flows into stunning blonde creates a playful sombre pattern with gorgeous waves and awesome texture. Throw in some soft brown highlights to add extra depth and dimension.
Darker Earth Tones with Cappuccino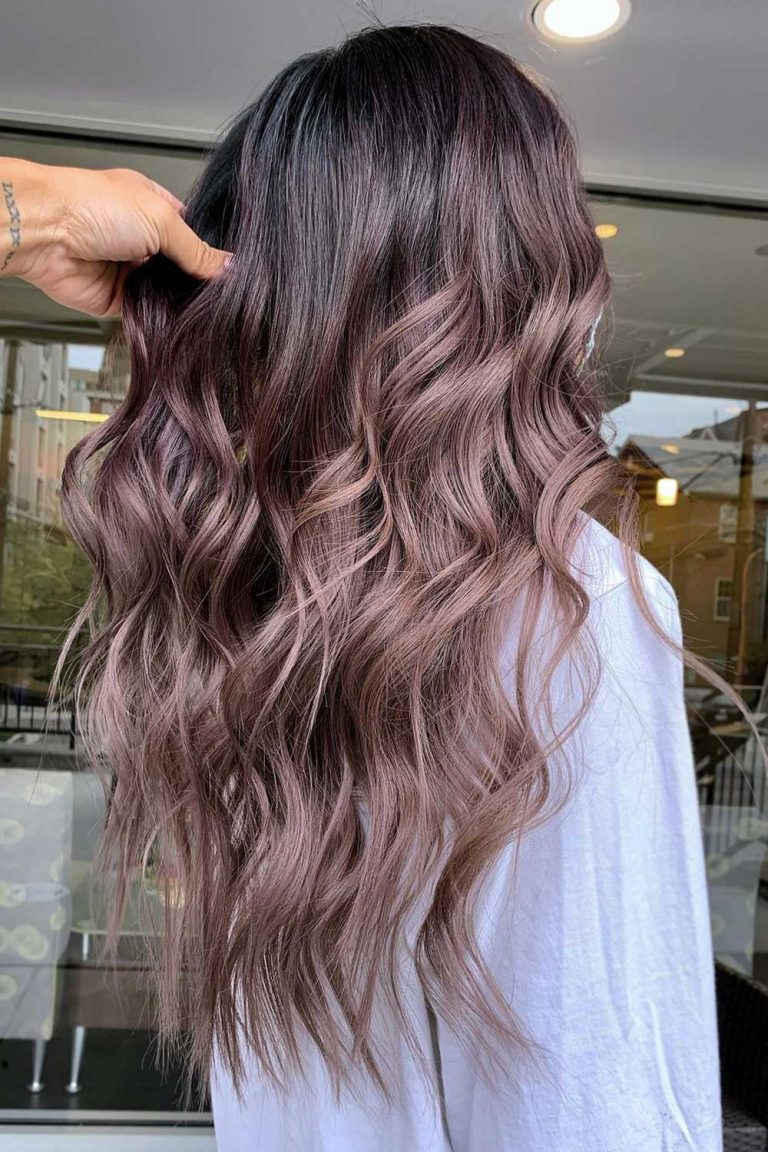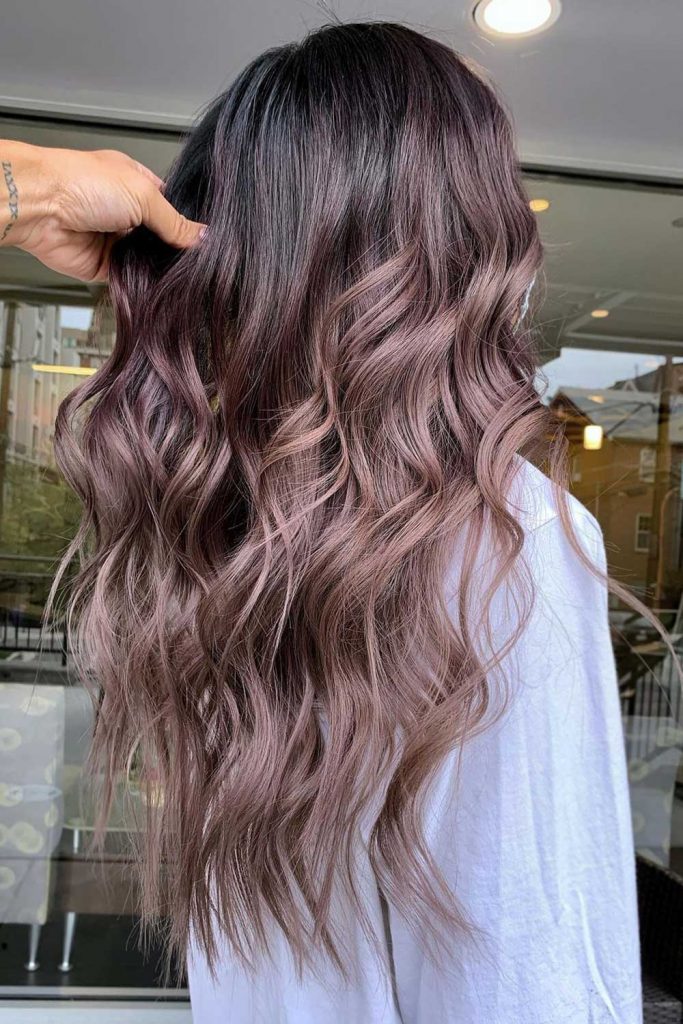 Source: hairbyapes/Instagram
Some people fear that the ombre looks great on contrasting shades only. While in reality, you can experiment with the neighboring hues, and the effect will be nonetheless amazing. This dark brown to cappuccino transition proves the point perfectly.
Dark Chocolate Brown Ombre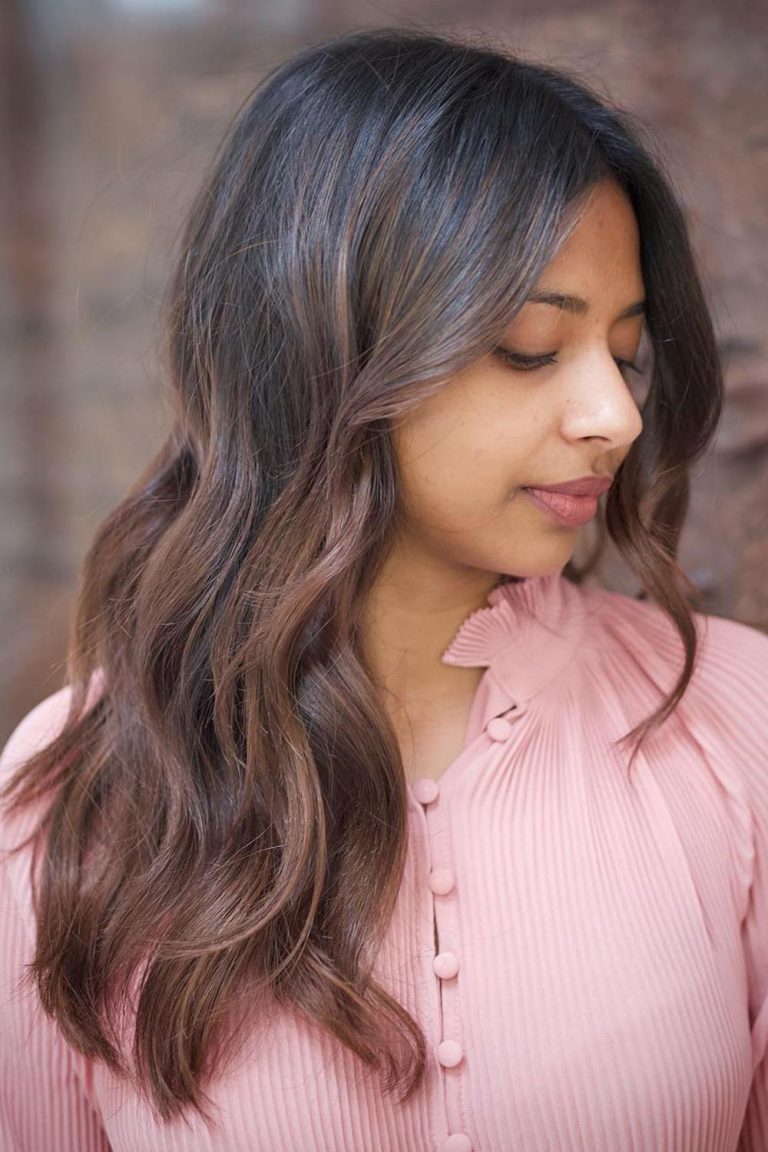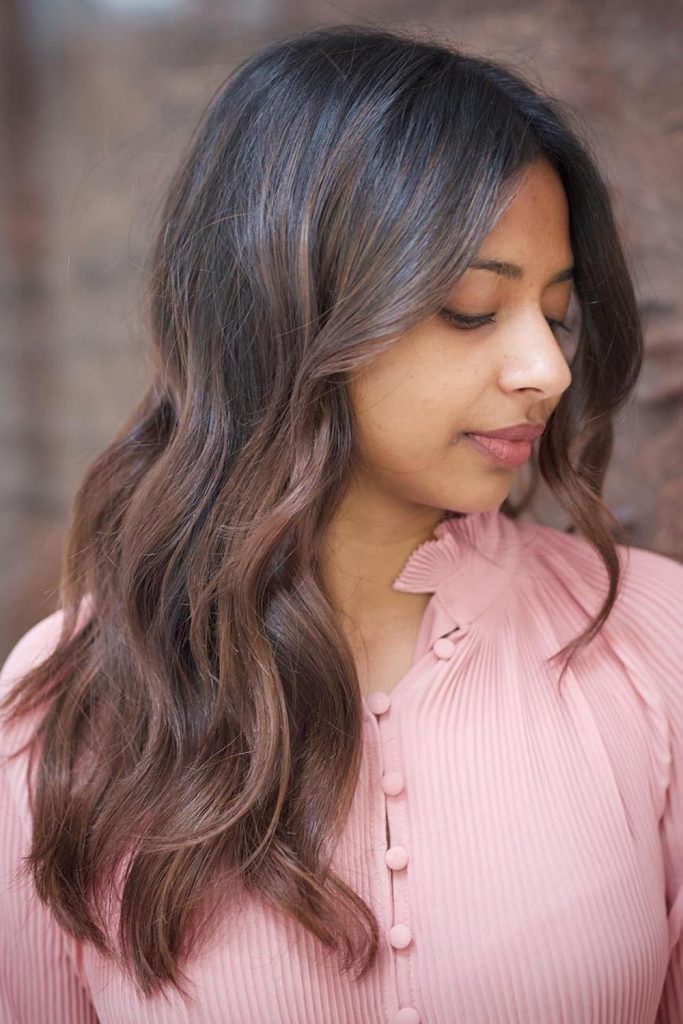 Source: kearybladel/Instagram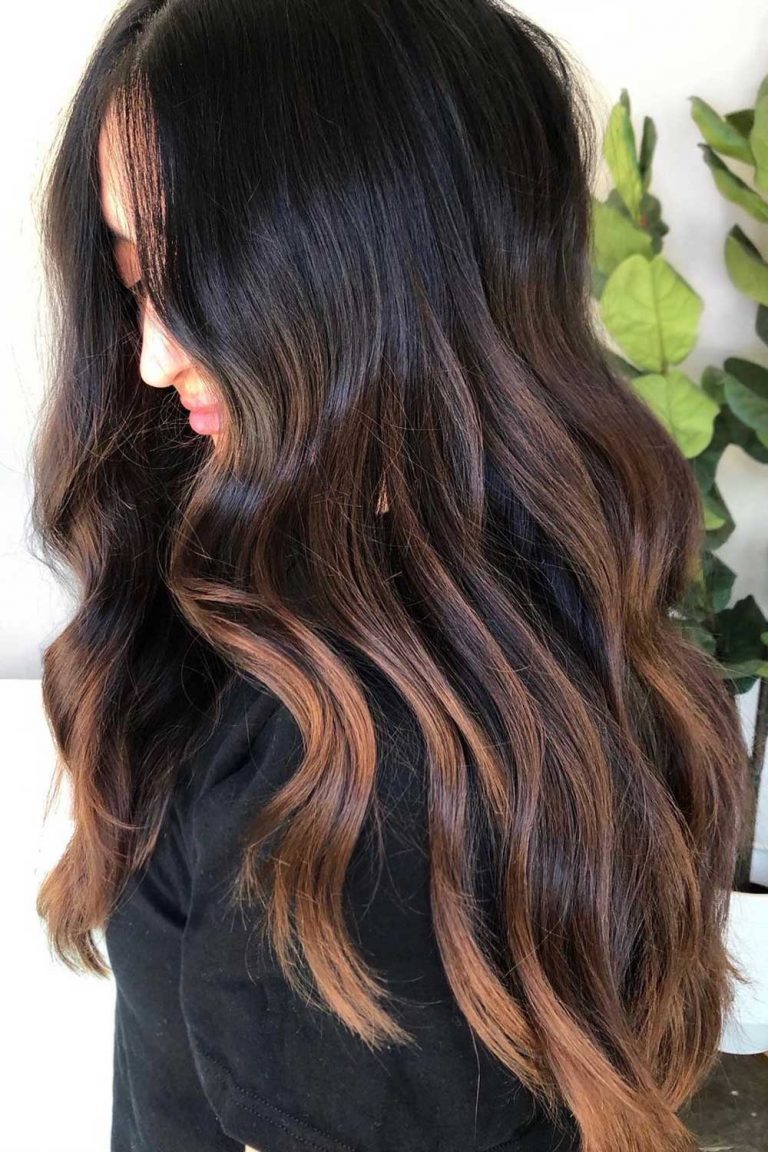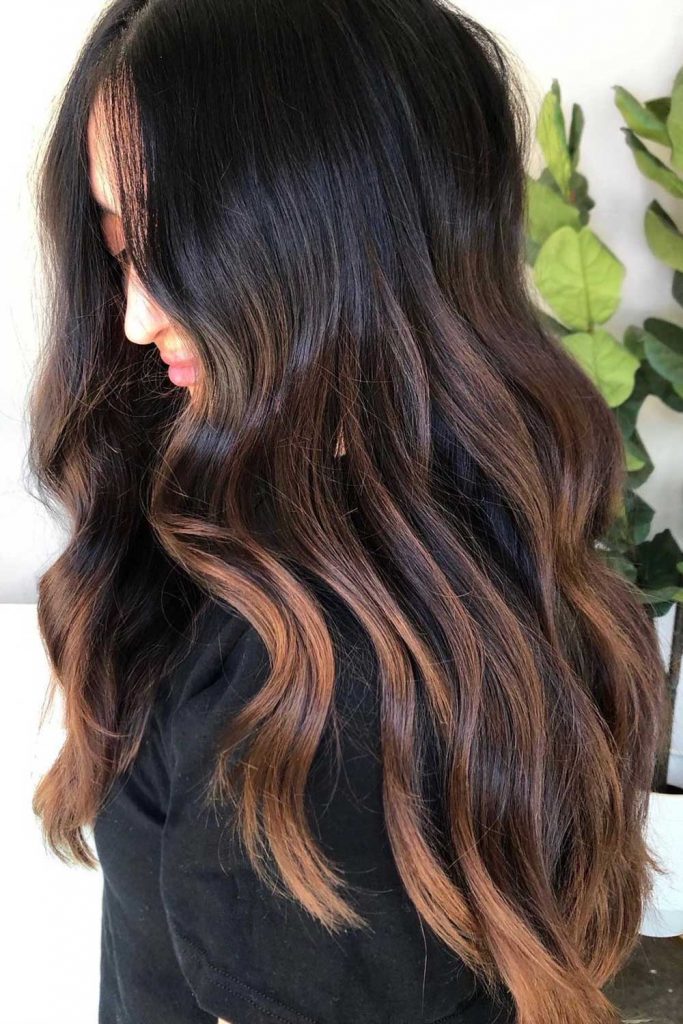 Source: kimberlynicolehair/Instagram
Blonde hues are difficult to achieve in times of means and time spent in the process. Should you fear that you can't afford either spent in the process, all it takes is to go a few shades lighter than your natural tone. As you can see, chocolate brown ombre looks no worse than silvery blonde.
Brown and Bright Red Combo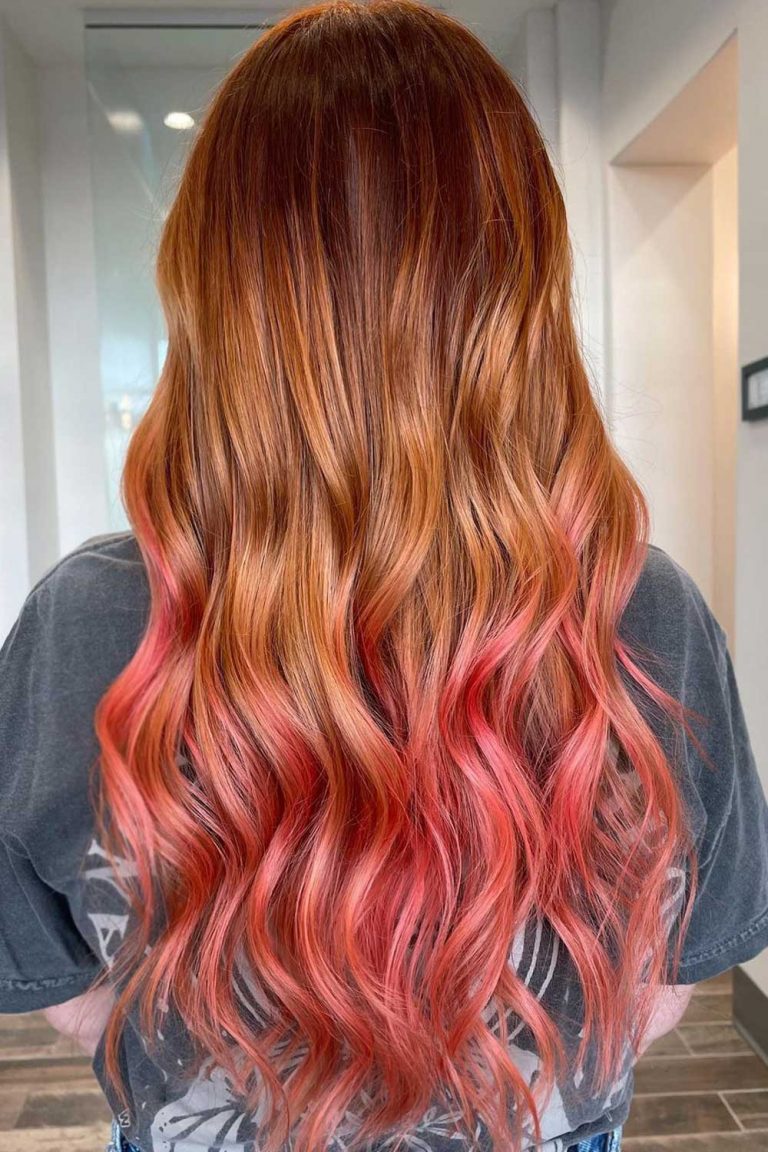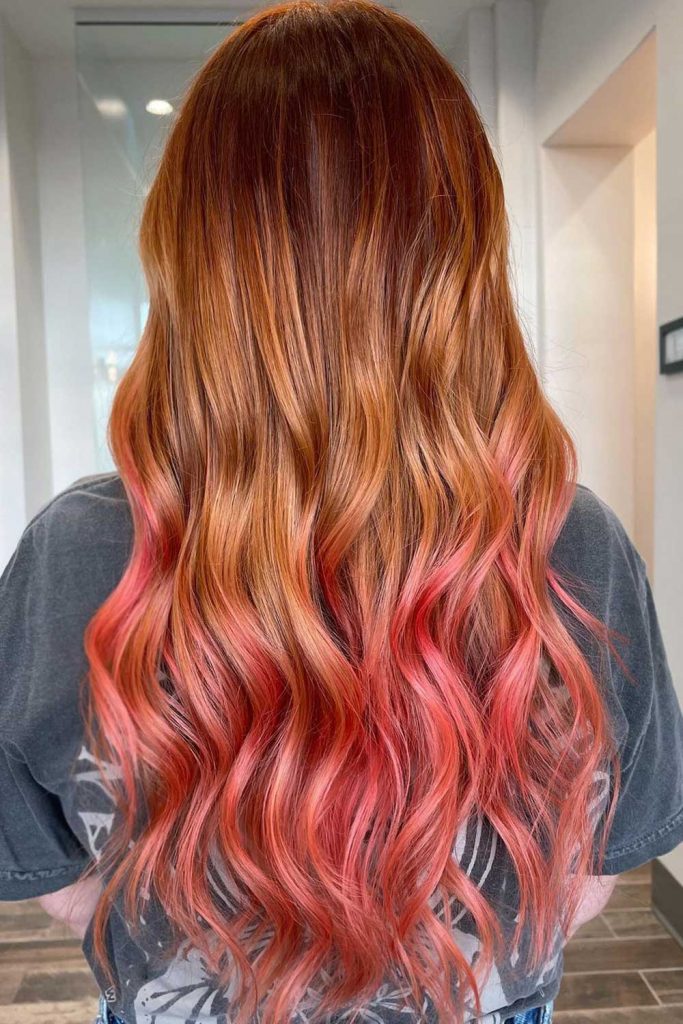 Source: jbootybb/Instagram
Experimenting with ginger hues is a particular kind of pleasure. Should you feel like you want to add something brighter and more captivating to the scene, then a bright red ombre should be your go-to idea.
Red Ombre Hair
Want to reveal your fiery nature, but your natural hair color isn't that sexy? A flaming touch of red ombre hair is enough to show everyone who you really are. Reddish ends that look like real flames or half coloring with a seductive bloody shade? Go find yourself a perfect idea.
Deep Burnt Orange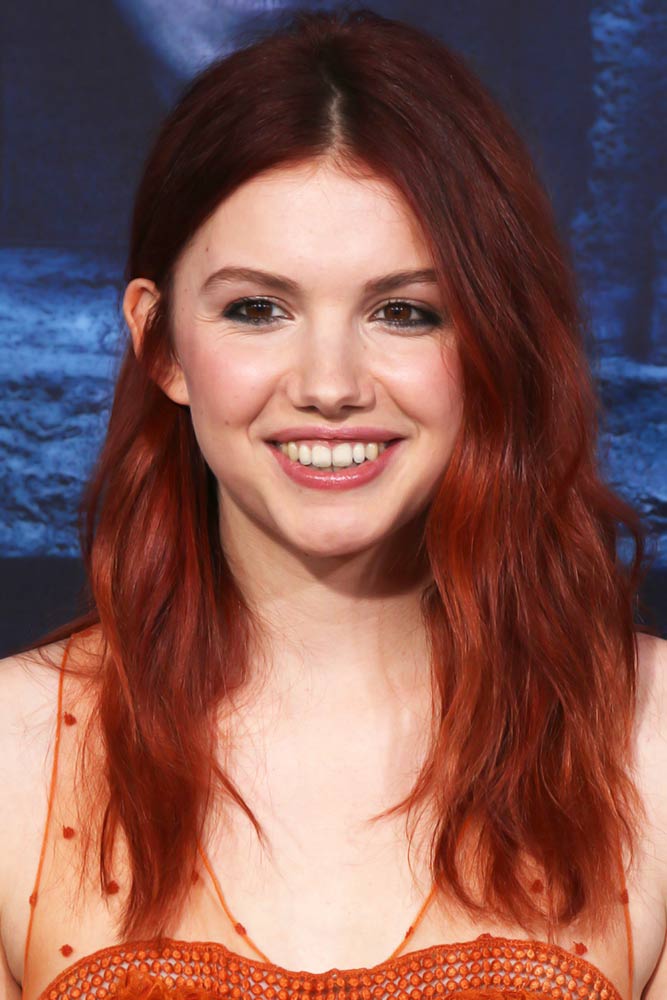 Source: Kathy Hutchins/Shutterstock
Hannah Murray impressed literally everyone with this transformation. Her fans could spend hours adoring her natural beauty, but then she suddenly showed up coated with extremely bright burnt orange shade. Who would've thought that this shade would look on her even better than her sweet blonde? That's because girls with light skin always look amazing with such hair colors.
Classic Amber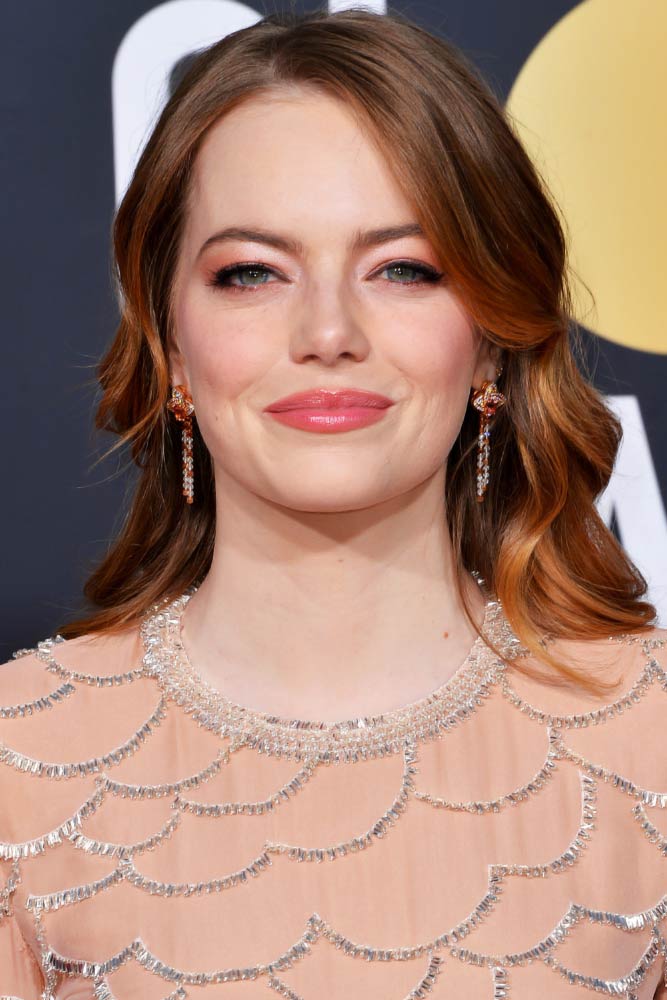 Source: Featureflash Photo Agency/Shutterstock
It's no secret that Emma Stone owns red color games. Whatever color she's about to have a plunge with always turns out to be a success. Indeed, if you want to go for a red shade but have no idea how it looks in real life, you can simply google her pics and see the whole palette. As for this color, this time she rocks a soft, sophisticated amber hair color which actually goes ravishing with fine complexions and green eyes.
Deep Auburn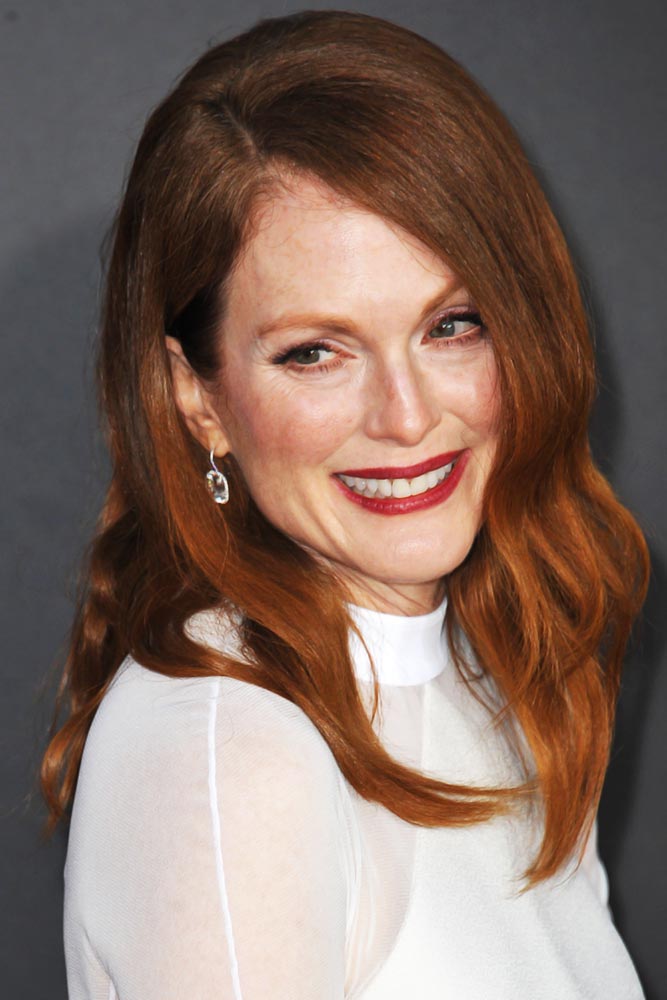 Source: Featureflash Photo Agency/Shutterstock
Julianne Moore loves her naturally red hair, that's why she only gets a shine lighter or darker when she wants to change something in her look. Well, no wonder: there's nothing that can suit her nobly pale skin better than red shades. In this pic, she gives a little break to her bright amber hair color, diversifying her palette with a deep auburn hue. As a result, the look gets warmer, which is a nice idea for summer.
Copper Gold Ombre Hair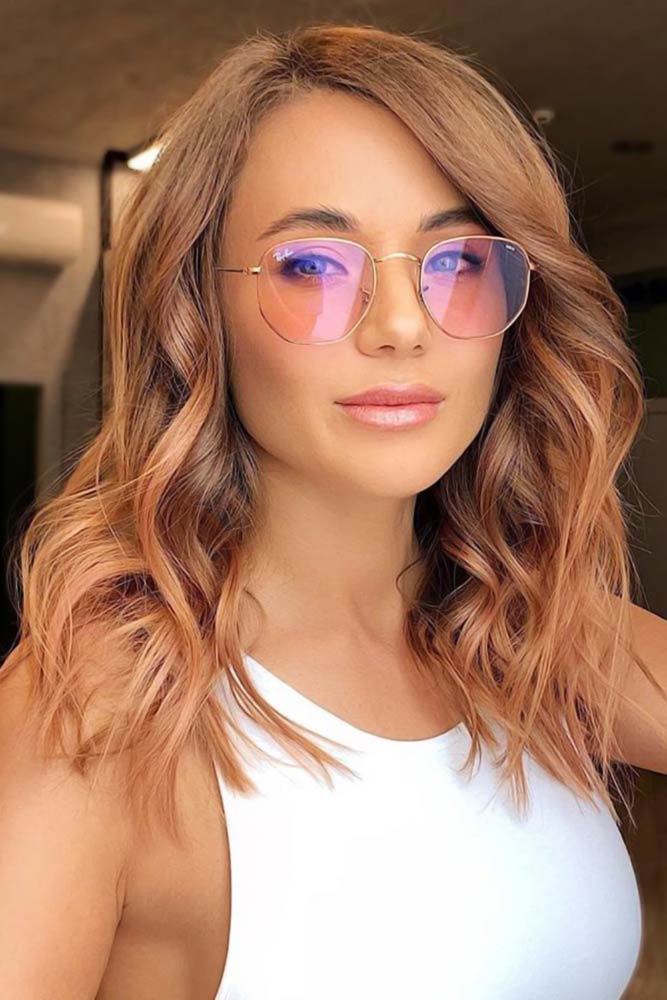 Source: sheffpavelstylist/Instagram
Auburn hair that have warm, coppery undertones look great with a soft blond balayage. The copper transforms into a beautiful gold giving your hair a brilliant, sun-touched look. If you do not prefer a strong gradient, then a balayage (like this picture) is the ombre hair color technique for you.
Burgundy Ombre Hair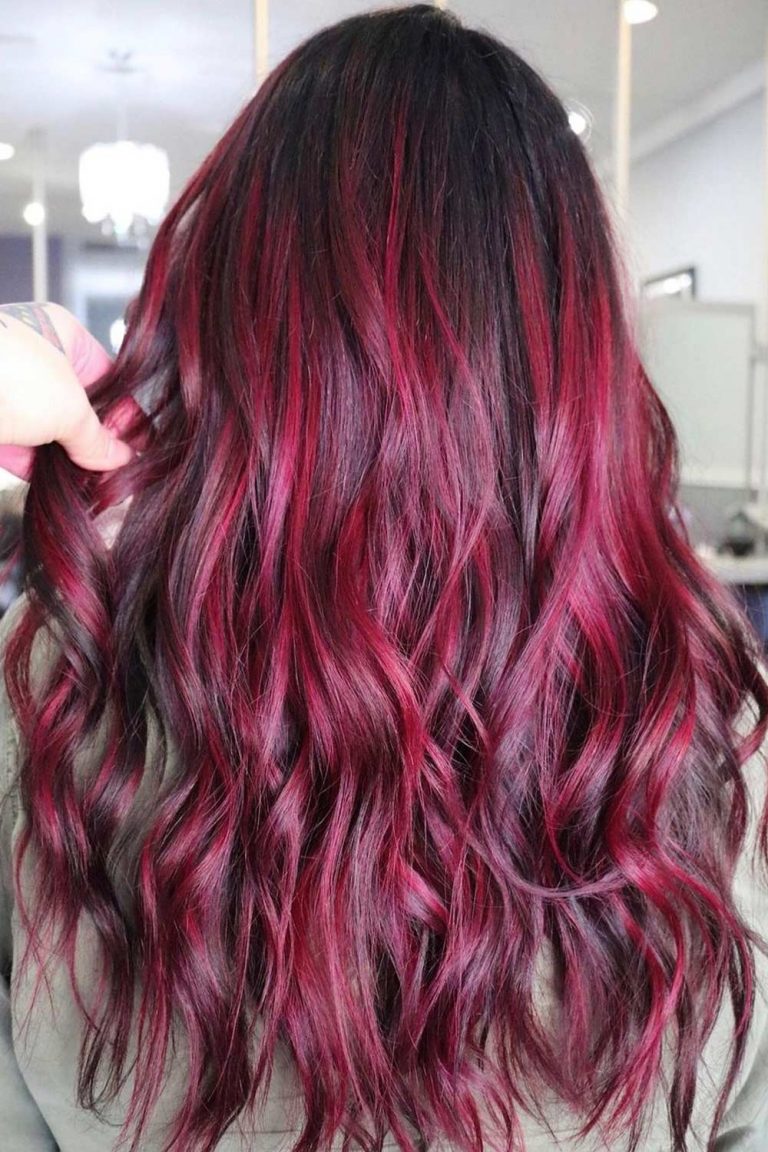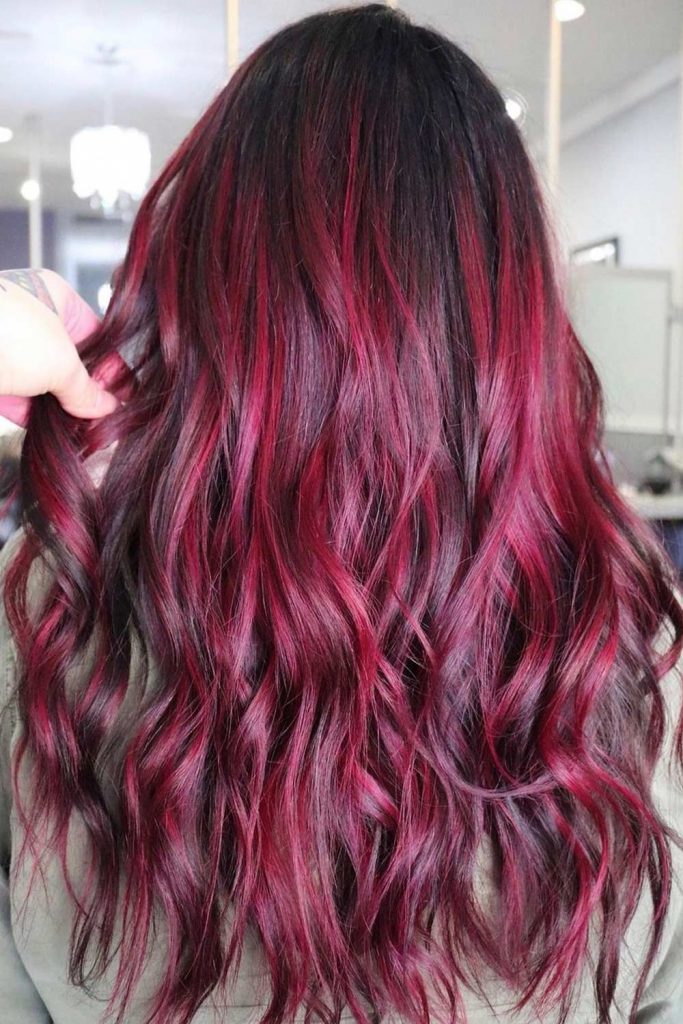 Source: hairsoakedinbleach/Instagram
Burgundy ombre hair is all about eye-catching and outstanding looks. Who says that you need to change your initial hair color completely to give a fresh take at it? A deep and saturated burgundy shade that moves from the mid-shaft to the ends can nicely enliven and accentuate dark and rich bases such as chestnut or black.
Fireball Black To Red Ombre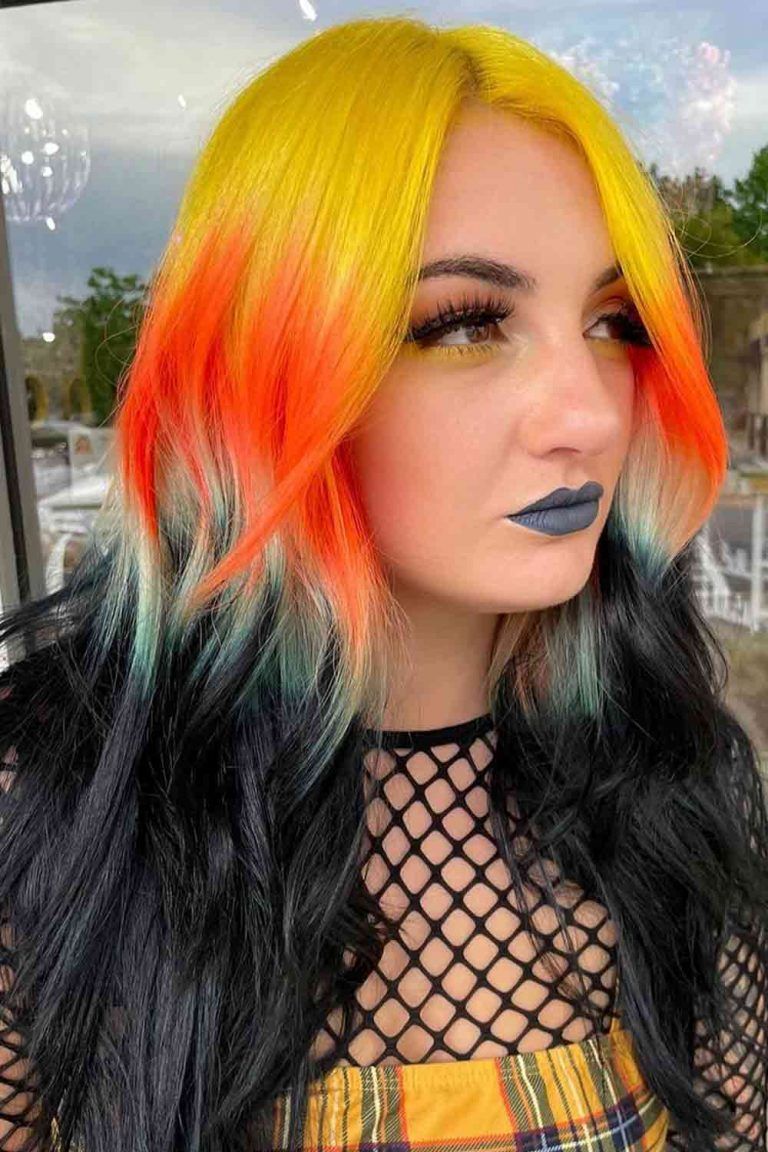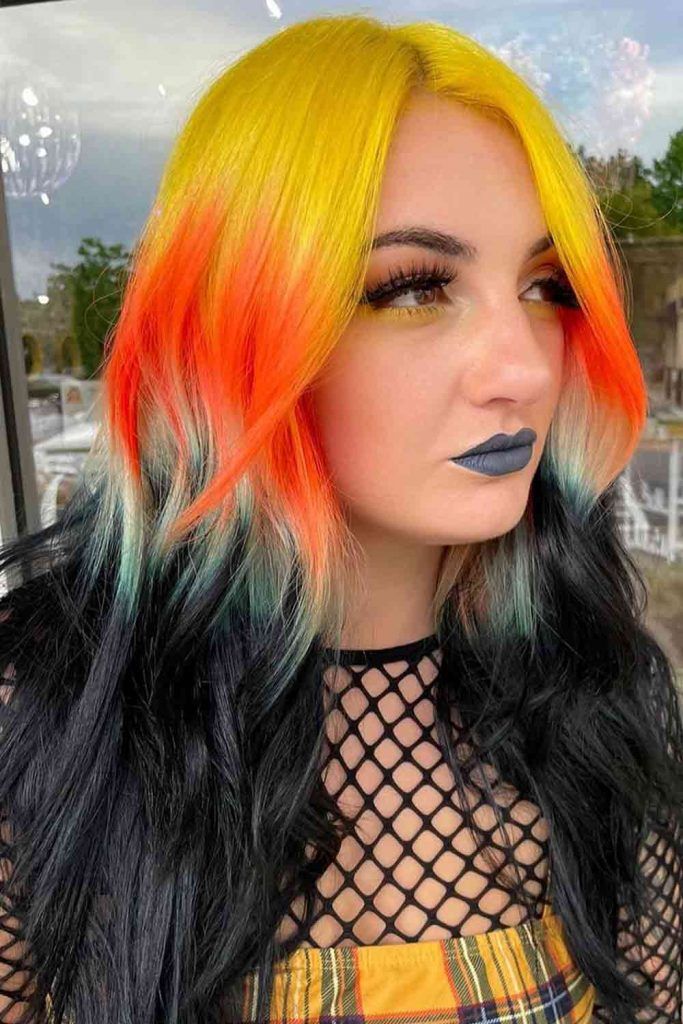 Source: xostylistxo/Instagram
This is one of the best ombre hair ideas for brunettes or for women with black hair. If your stylist is out of hair color and cut ideas, show him/her this picture. The vivid color will make you stand out in a crowd and make your hairstyle the best red ombre hair this season.
Black Cherry Ombre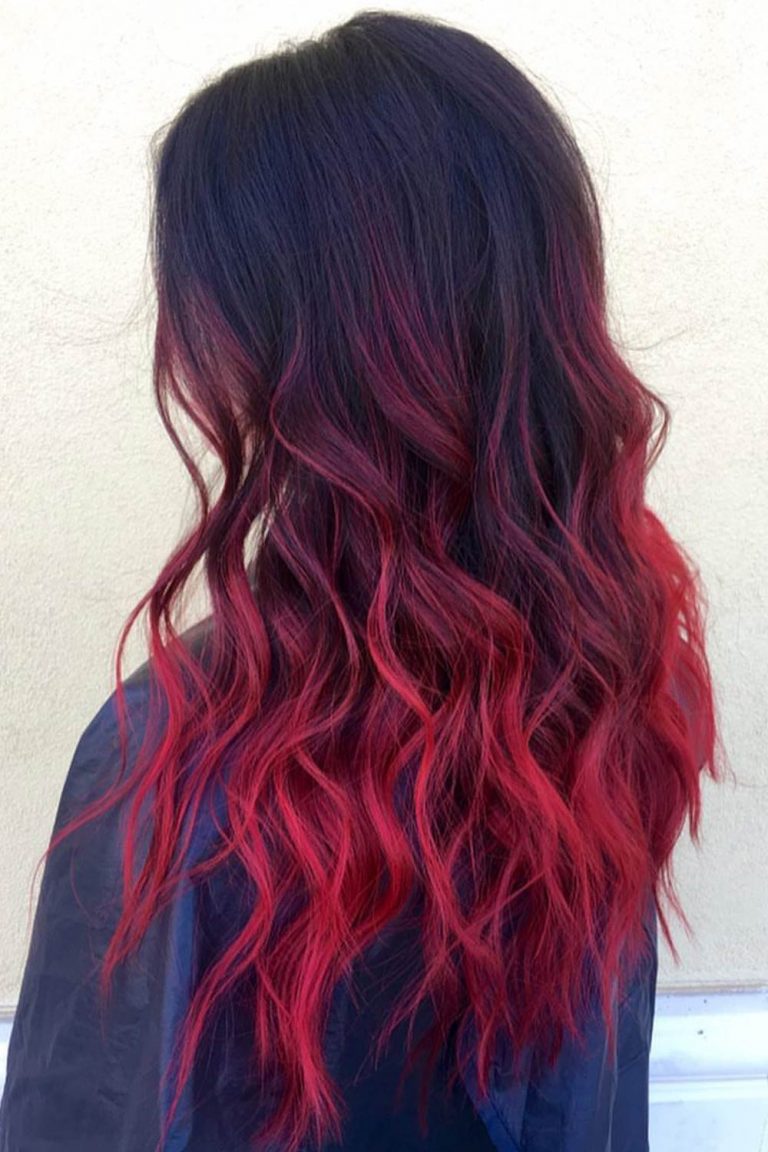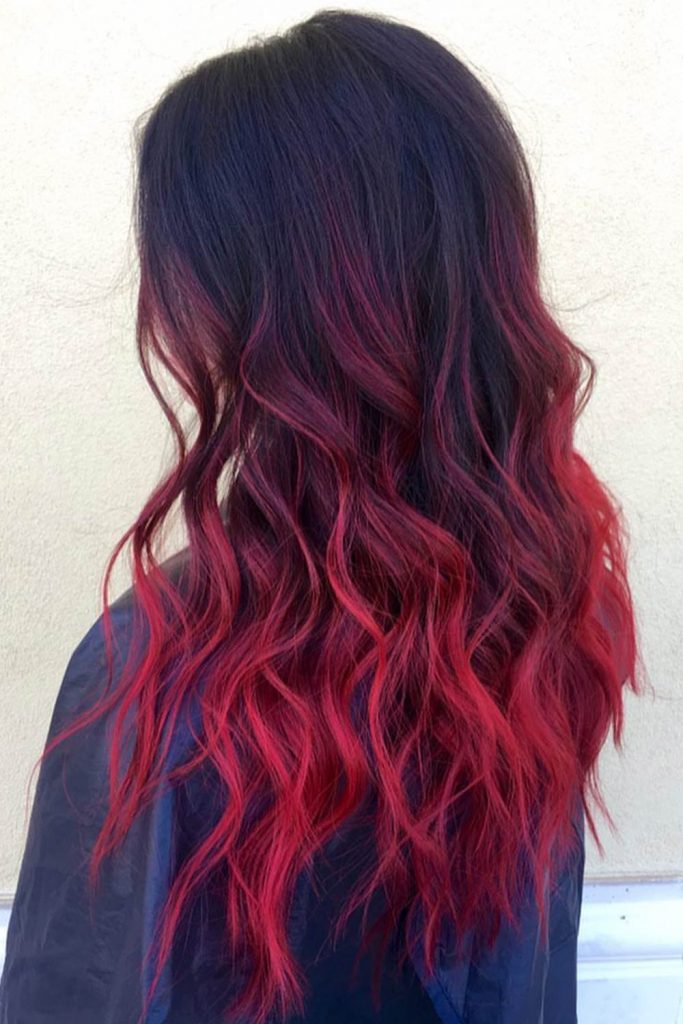 Source: laceyelisabethbeauty/Instagram
This is a gorgeous look for brunettes who want a fun but classy burst of color. Starting with deep dark chocolate roots and fading into vibrant dark cherry red, this look is truly striking!
Ring Of Fire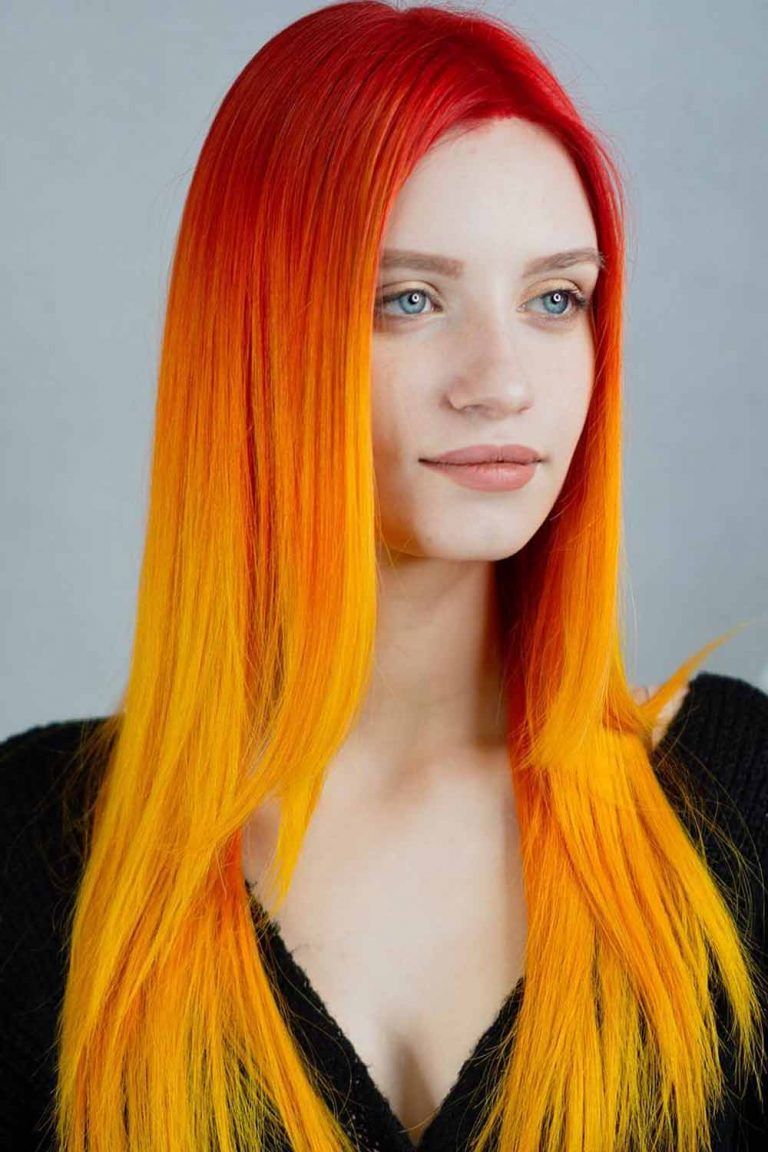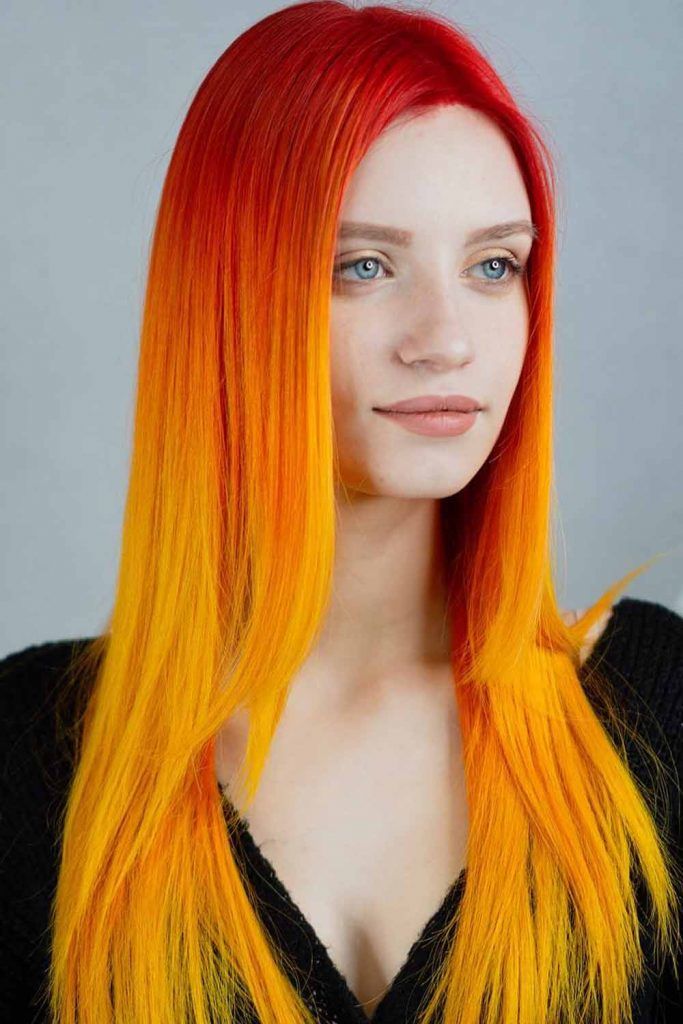 Source: hairgod_zito/Instagram
This bold look is not for the faint of heart. With deep red and bright orange and yellow streaks, this look is definitely a show stopper!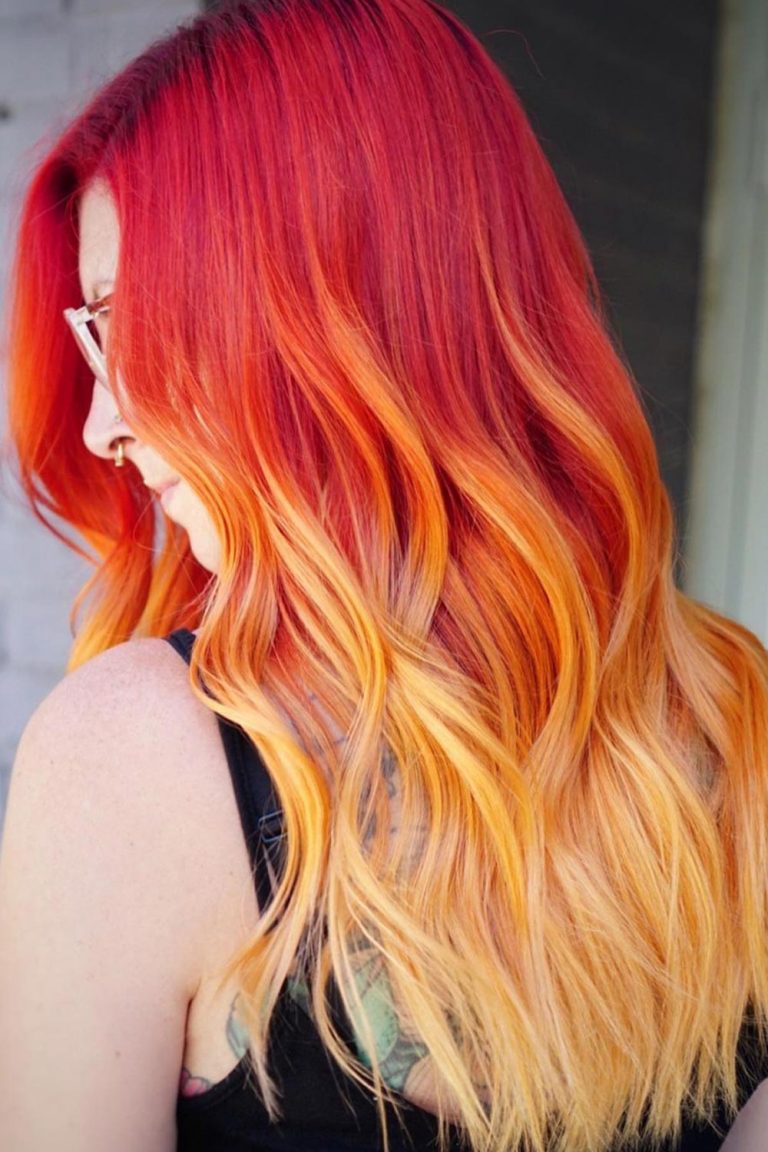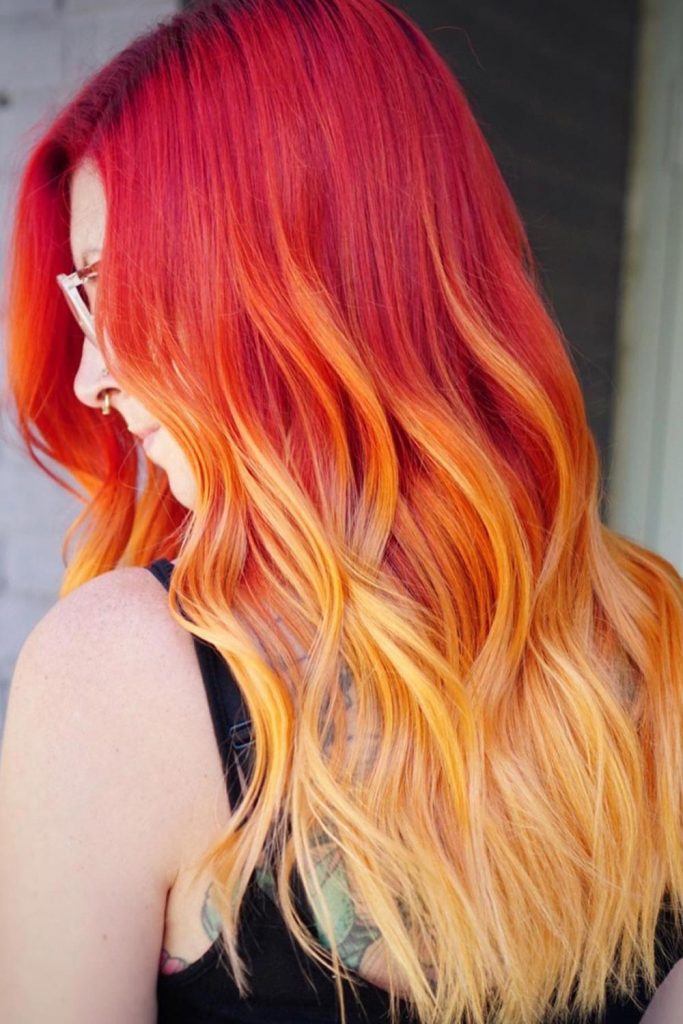 Source: maayanbirnstein/Instagram
Brunette To Ruby Rouge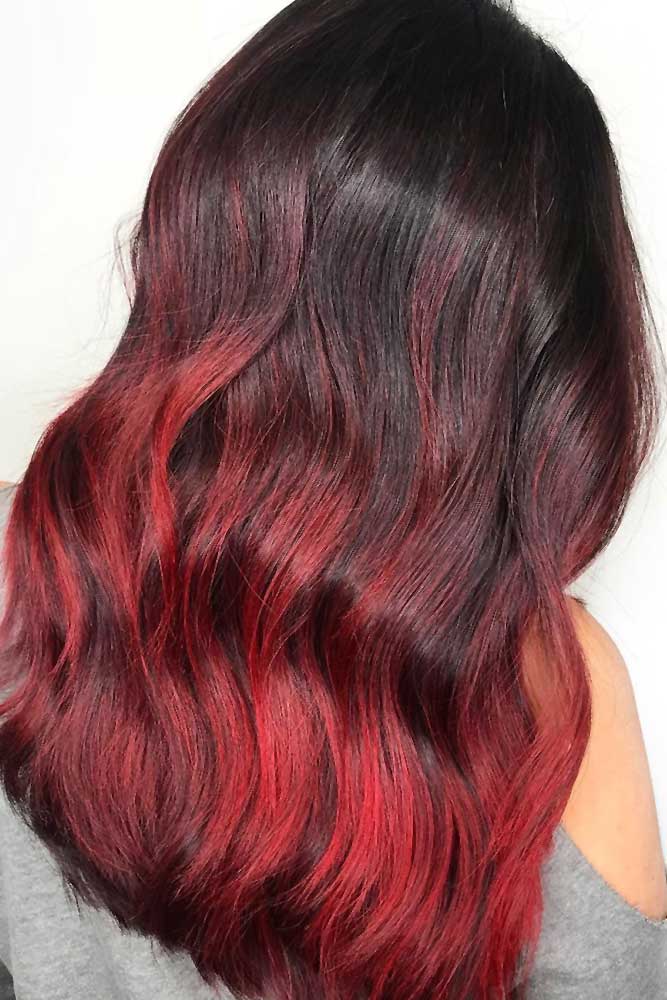 Source: frances_hairartist/Instagram
This hair look is love at first sight. However, it requires certain commitment and preparation for ombre starting practically from the roots. Any long and healthy hair can pull off this dramatic look.
Red With Blonde Streaks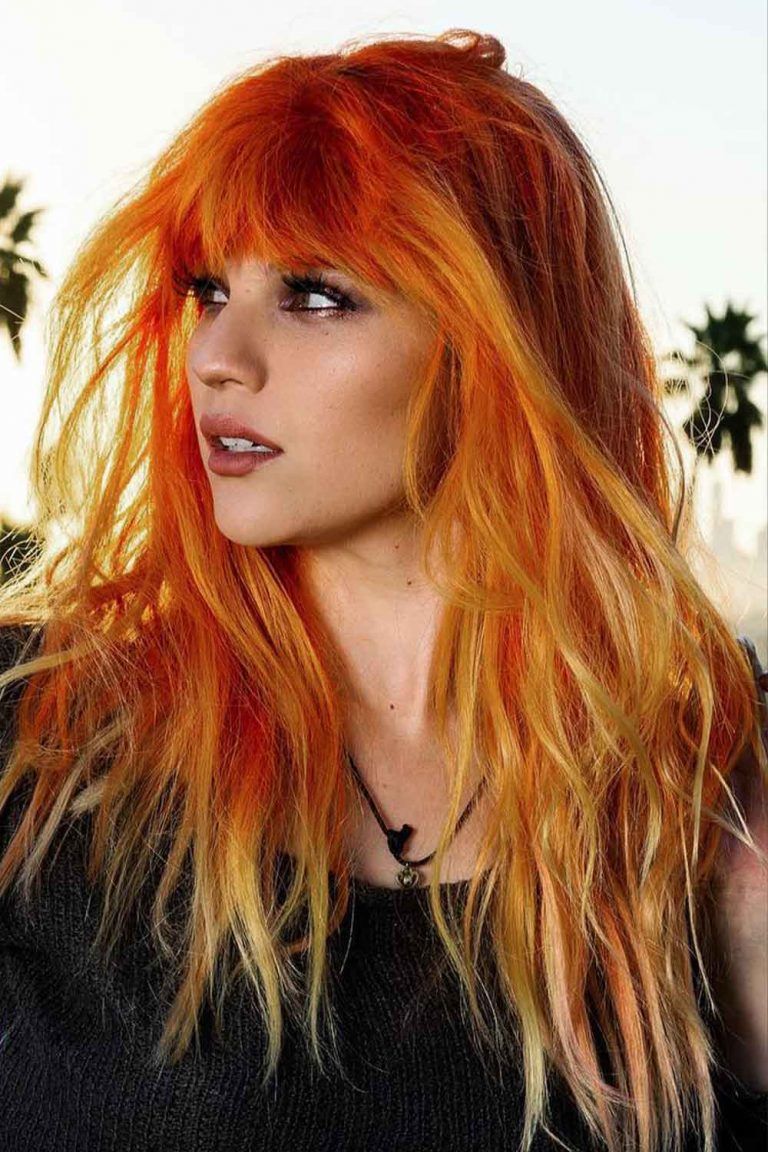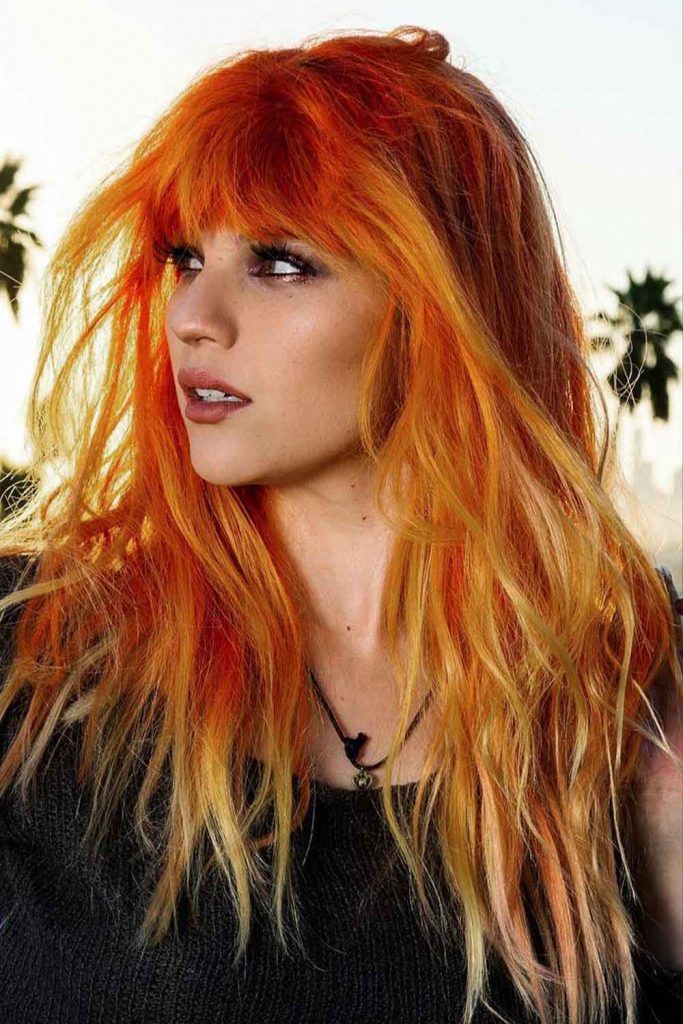 Source: hairgod_zito/Instagram
Whether you are a natural redhead or not, this brilliant blonde that flows gently on the lower half of your hairstyle is absolutely gorgeous.
Pumpkin Crème Ombre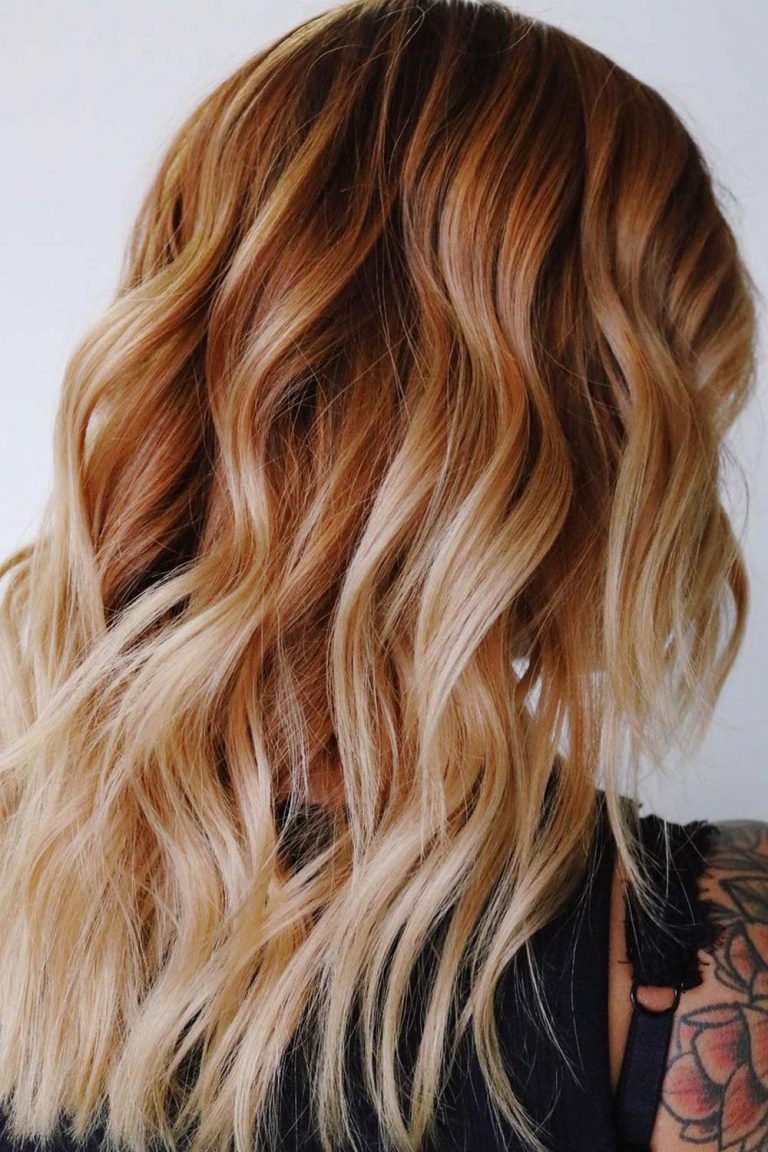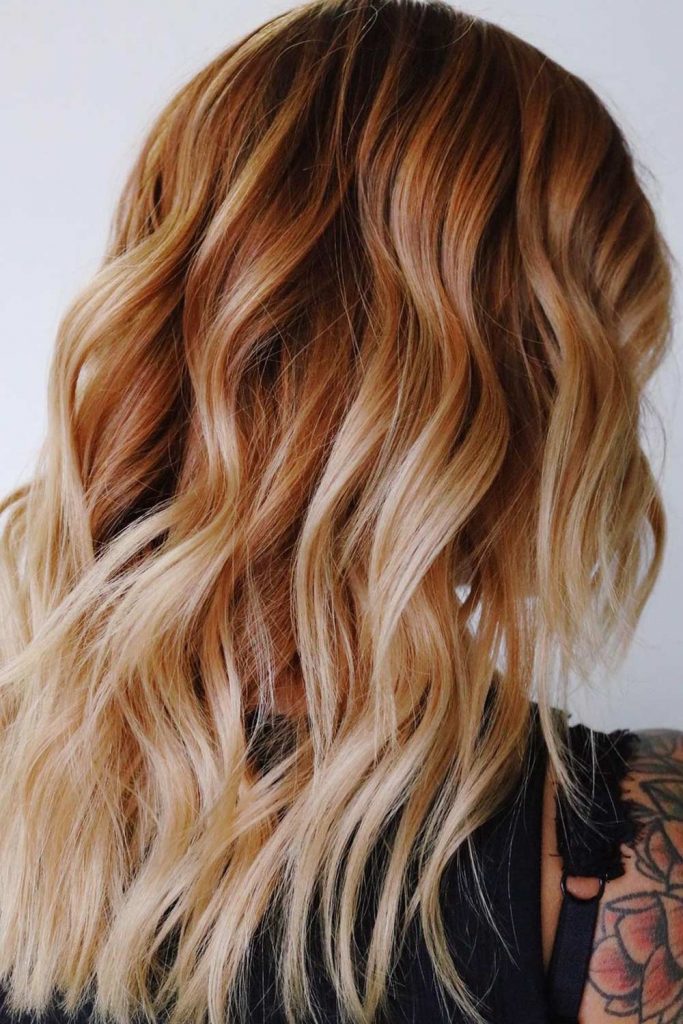 Source: hairsoakedinbleach/Instagram
When Halloween is right around the corner, the obsession with pumpkins reaches its peak. If you don't think that bright orange is the best option, a delicate and impressive pumpkin crème transition will save the day and preserve the holiday vibe.
Dark Cherry Cola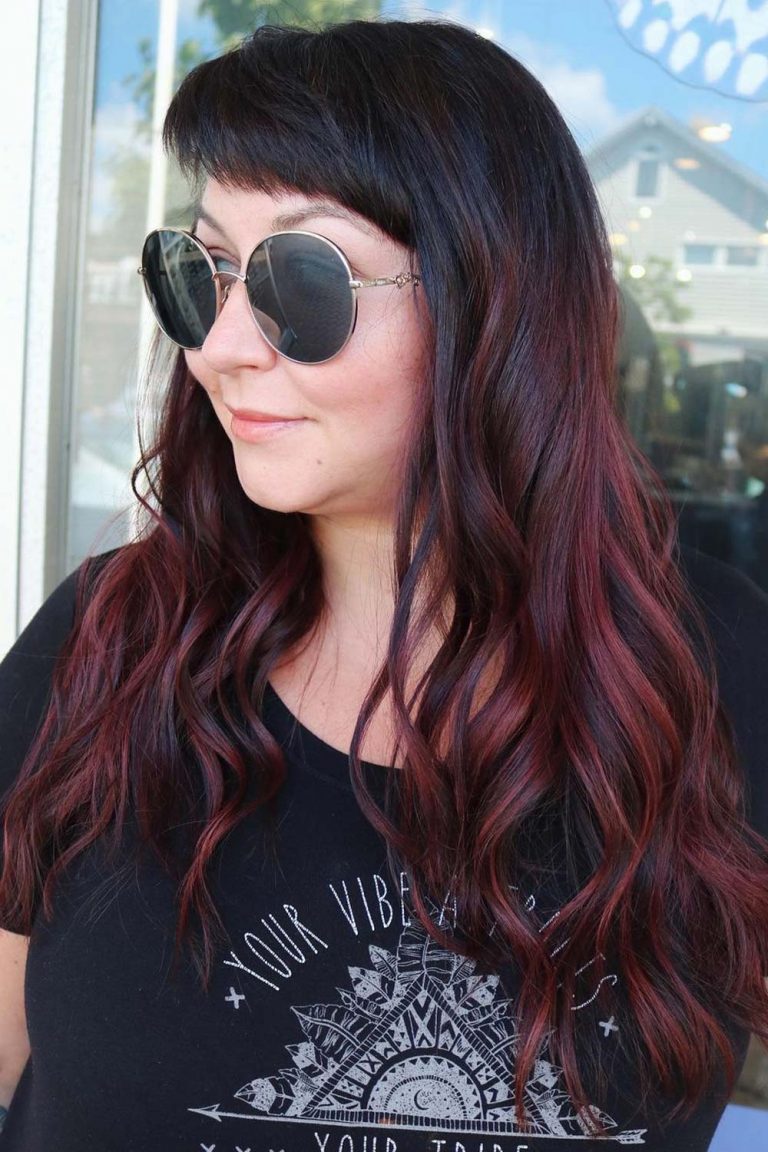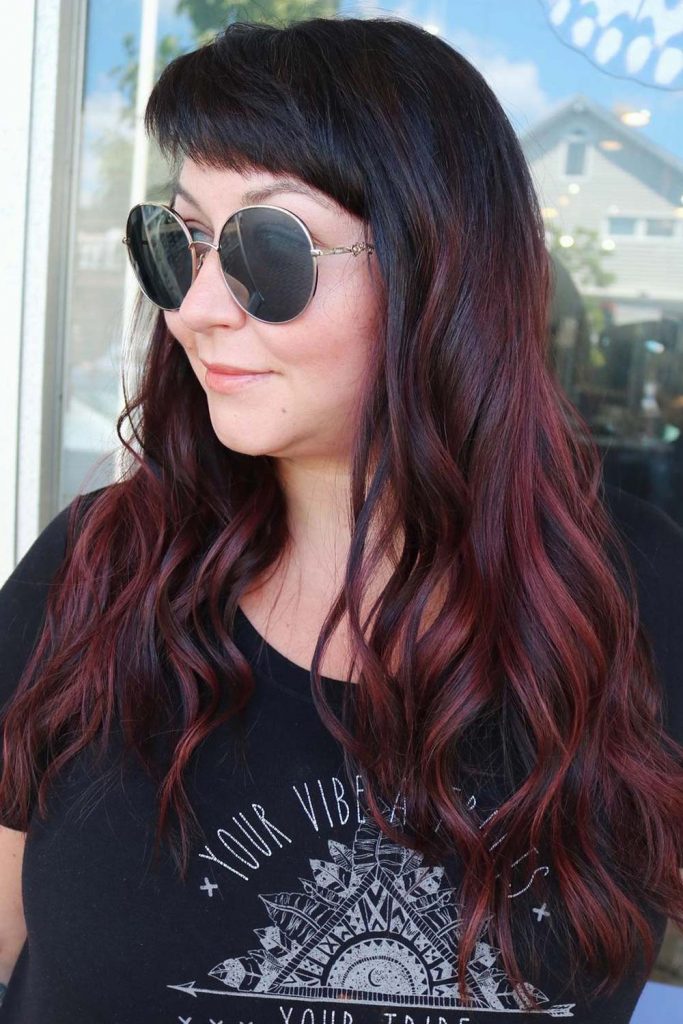 Source: hairsoakedinbleach/Instagram
What is your favorite drink? Is cherry cola the one? Why not to transfer the alluring cola hues onto your gorgeous mane? Dark cherry ombre looks as delicious as it sounds!
Blue Ombre Hair
Blue ombre hair ideas are designed to fascinate. The more unusual your color appears, the more unique you feel. The best thing is that you can add a bluish charm to any base possible: it can be blue ombre for brown, black, and blonde hair. See how versatile it can be!
Stormy Ombre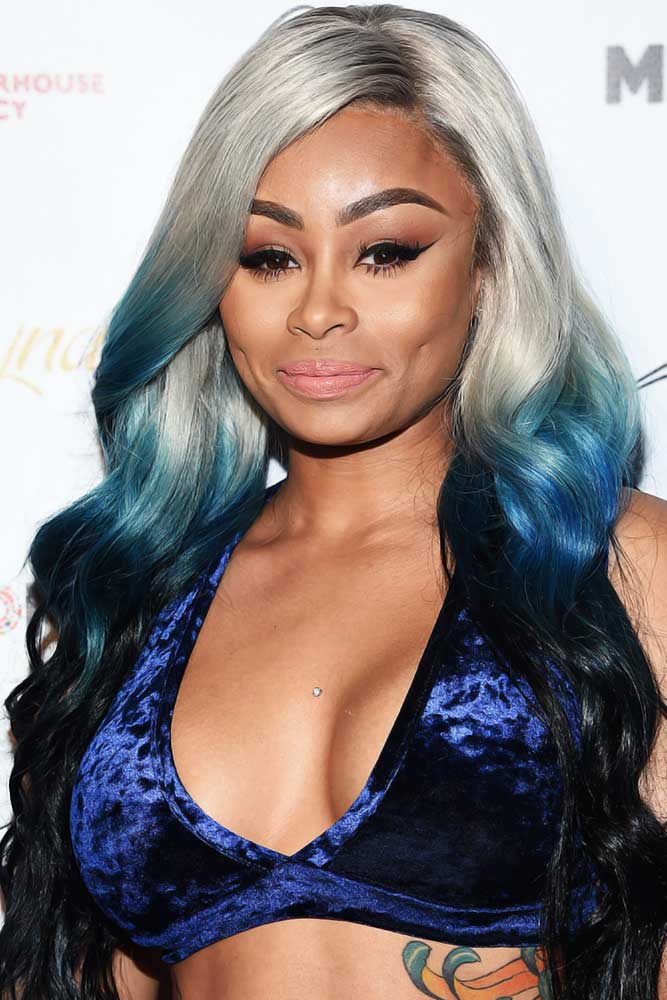 Source: DFree/Shutterstock
Blac Chyna is never afraid of experiments. This lady has no fear of commitment, that's why she flaunts with the most unusual, bright, and so much desirable color jobs. And this indescribable ombre is no exception: the model has combined the latest trends of now. She starts with greyish blonde and then moves to blue, going from light to dark.
Teal Blue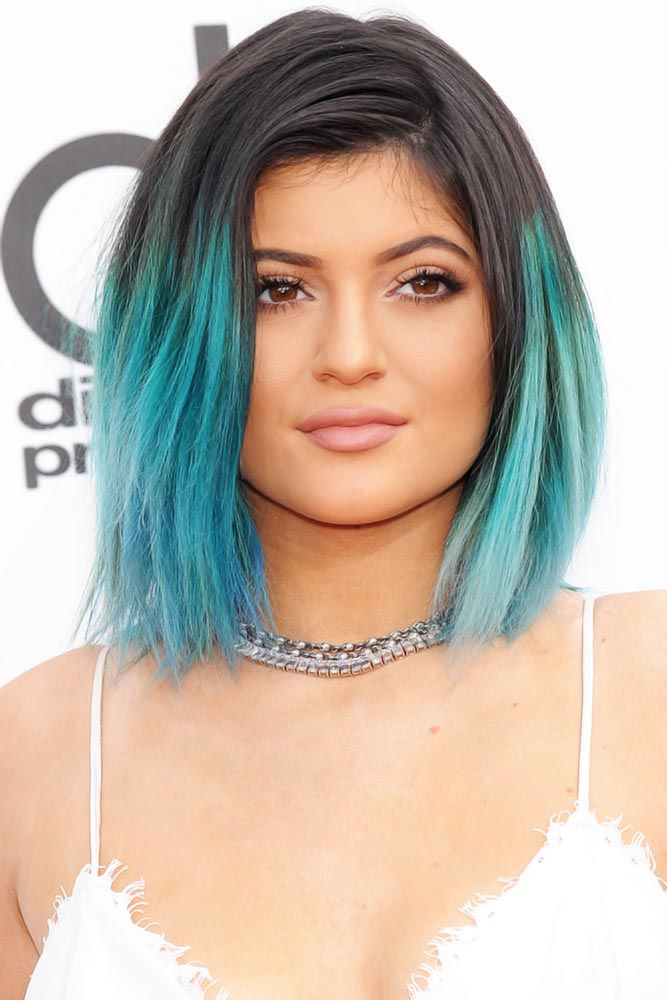 Source: DFree/Shutterstock
Kylie Jenner can't imagine her life without playing around with her appearance. Bright makeups, exposed outfits, uncommon colors- that's so Kylie. This particular teal ombre look is not just gorgeous; it's another proof for the versatility of blue hair color. So if you think that you can't go for a blue shade because of your dark complexion, think again.
Indigo Blue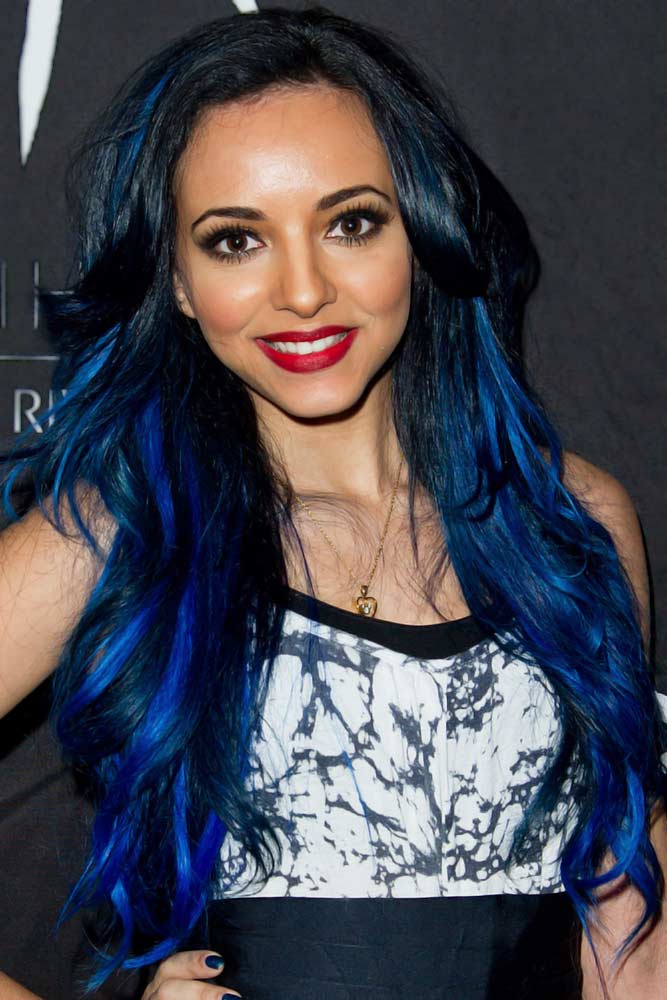 Source: Landmarkmedia/Shutterstock
If Jade Thirlwall goes bright with her color, it means that this color is truly special. In fact, indigo blue is indeed unique: it's very deep while being extremely vivid and shiny. How a lady that loves naturalness could turn to the blue direction? This hair ombre is here to answer this question with its ethereal charm.
Brunette To Blue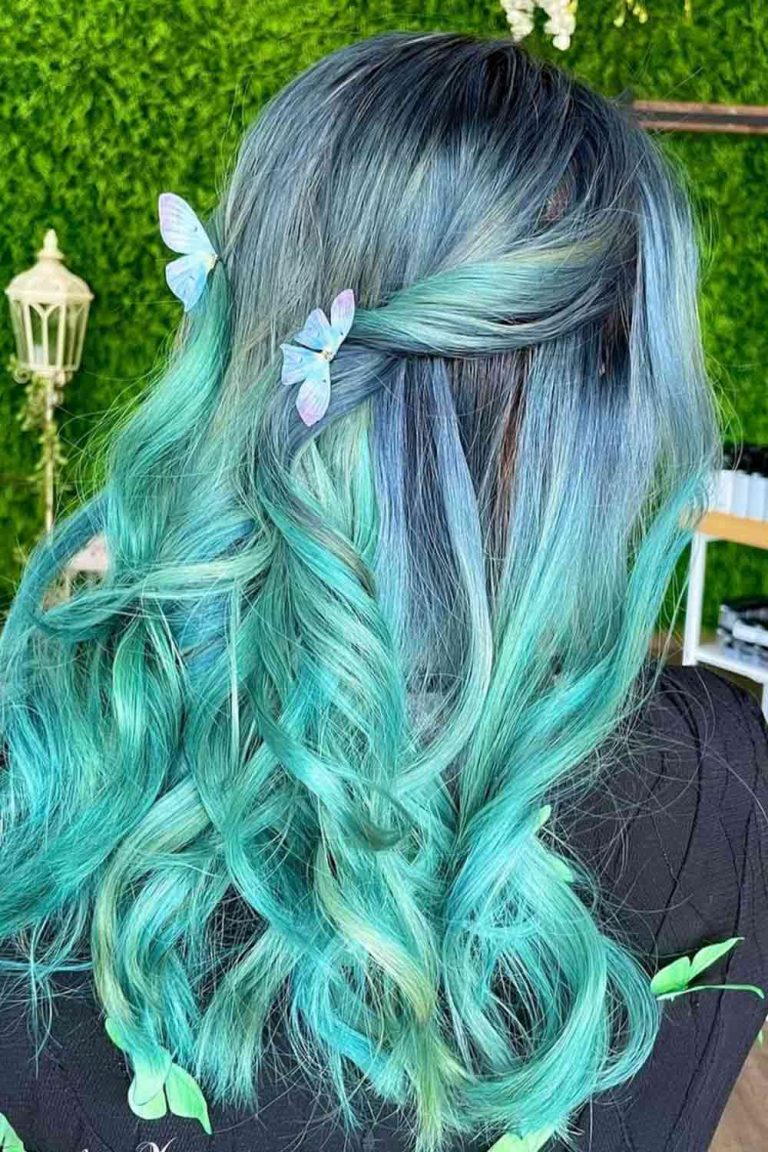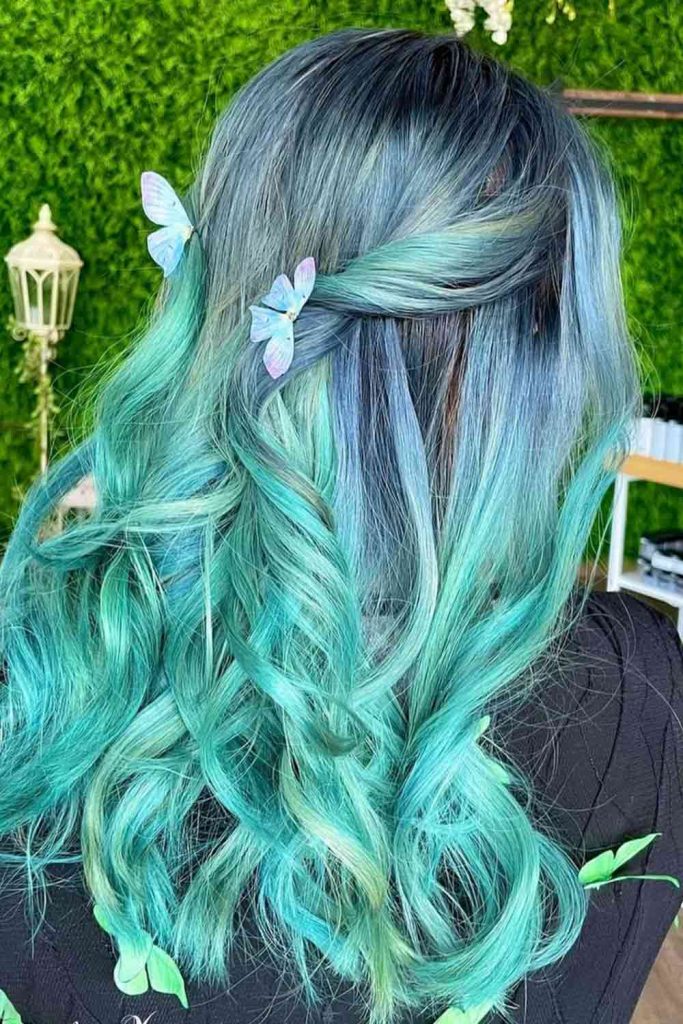 Source: xostylistxo/Instagram
Brunette to blue ombre will definitely give you some mermaid vibes. This hairstyle features a couple of blue shades that help to create dimension and volume.
Navy Blue Waves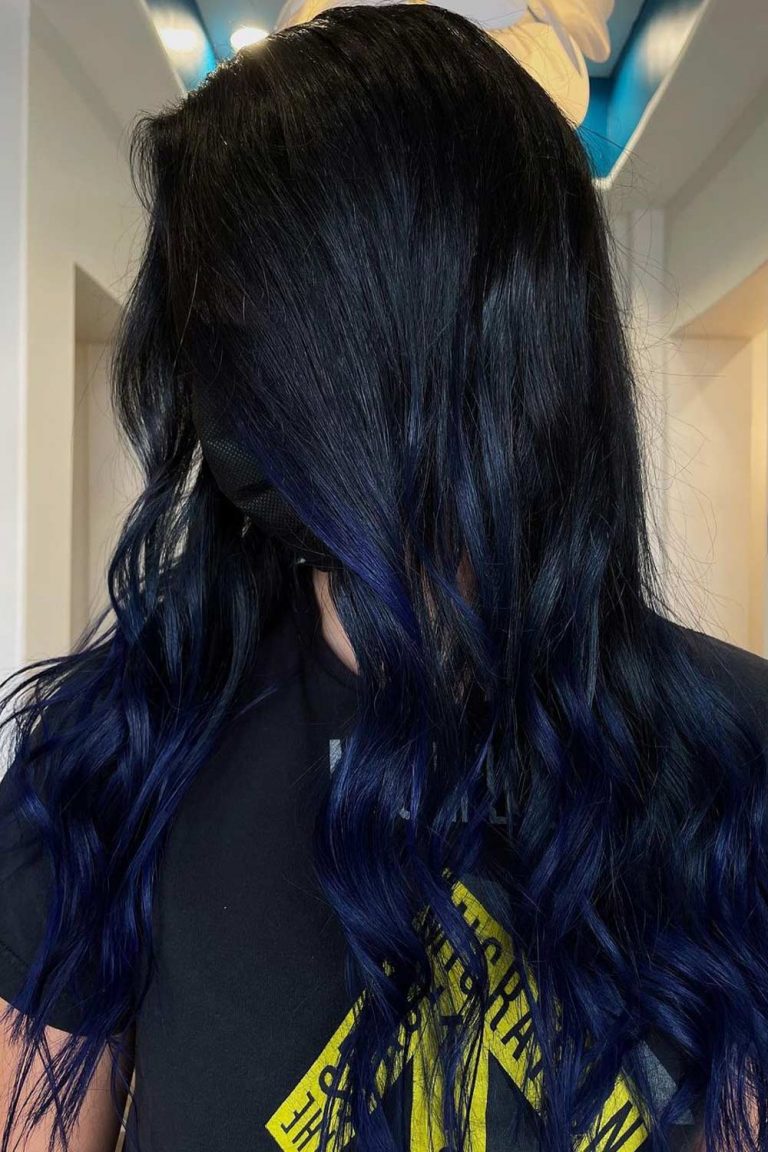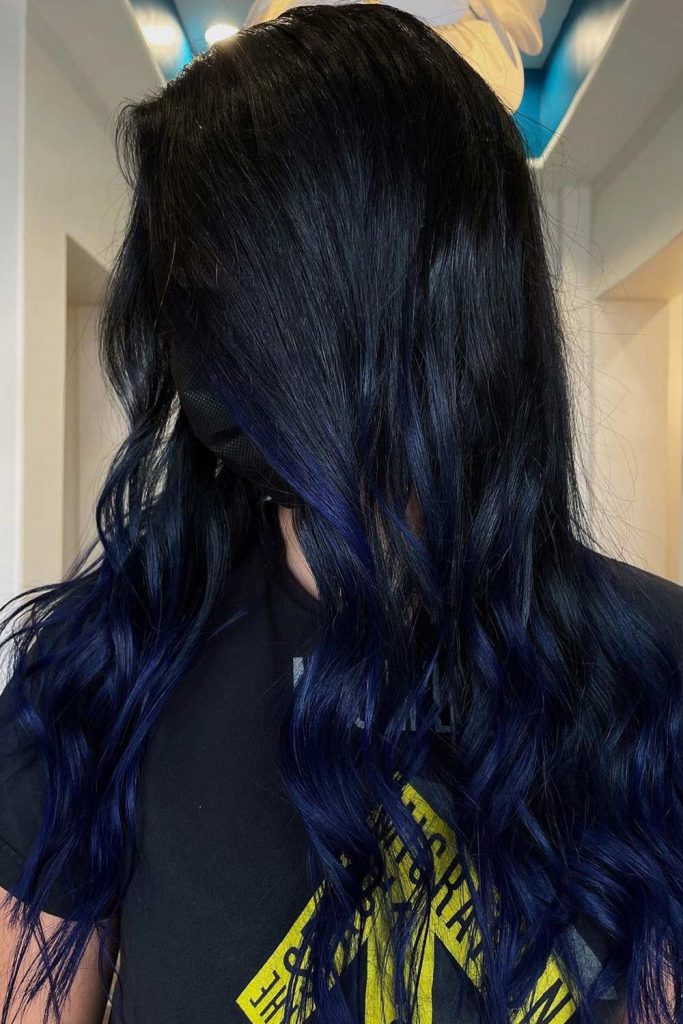 Source: jbootybb/Instagram
For a deeper version of blue hair, these navy blue waves are a good option. If you are somebody who loves subtlety, ask your stylist to give you some face framing highlights using the blue in an ombre style. Save this picture to your hair color ideas pictures folder and show it to your stylist on your next visit for reference.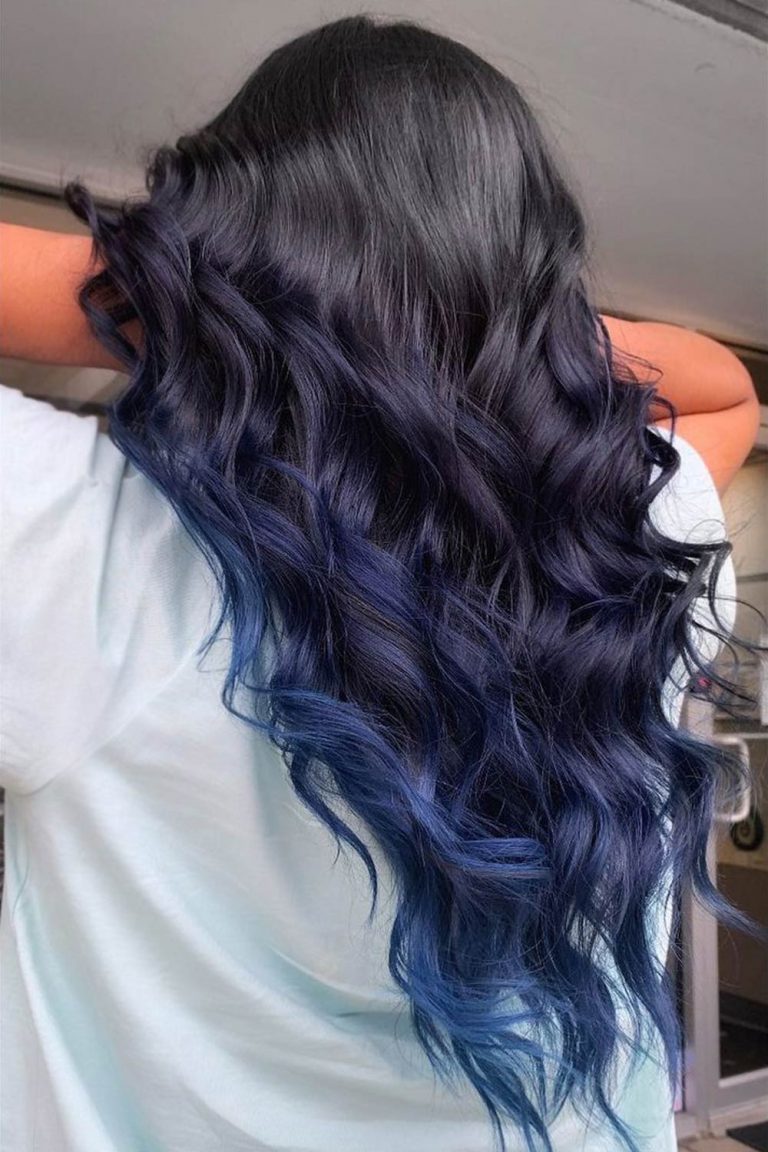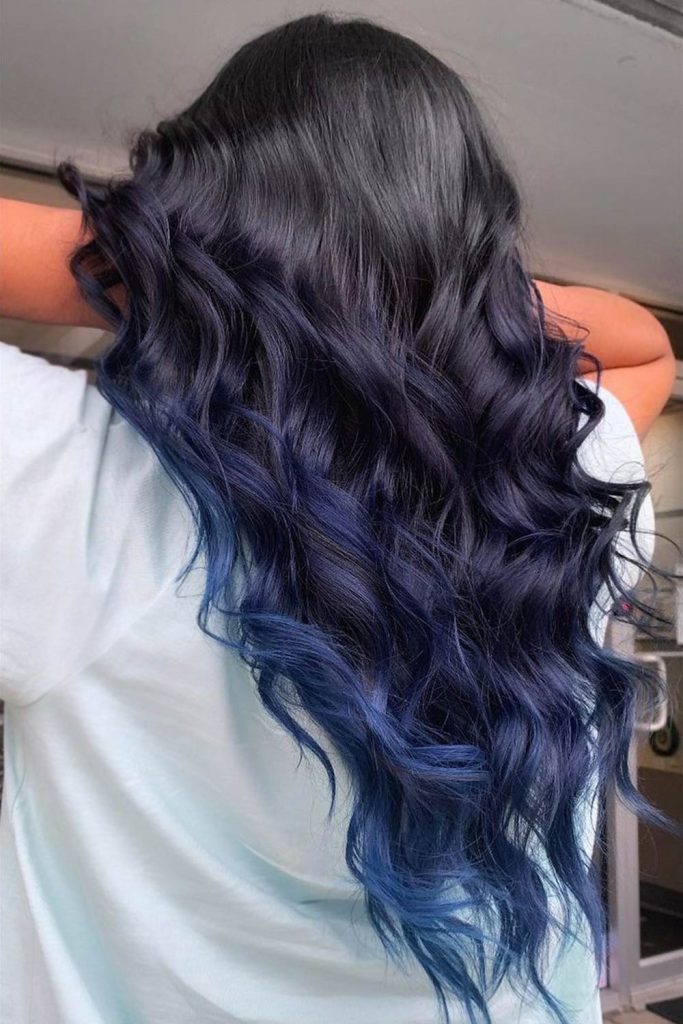 Source: hairbyapes/Instagram
Baby Blue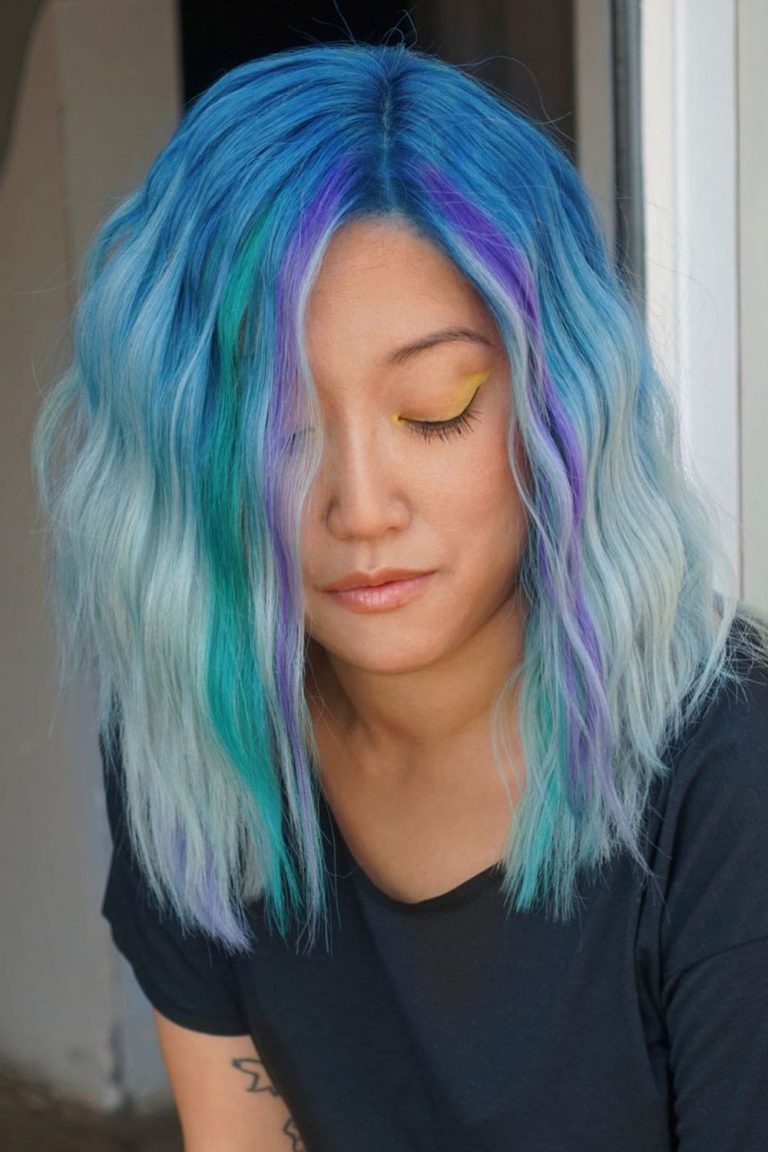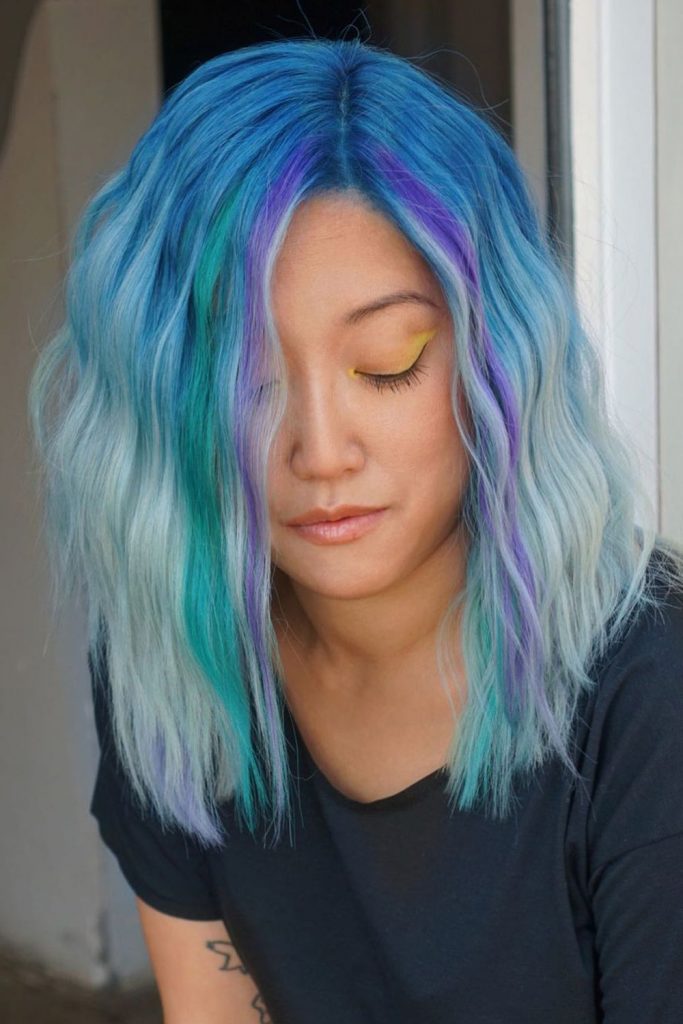 Source: maayanbirnstein/Instagram
Again, if you prefer soft and feminine shades, this pretty light blue is very chic and looks nice on just about every hair color. It looks extra sassy on this platinum blonde base with tousled waves.
Eclectic Blue Ombre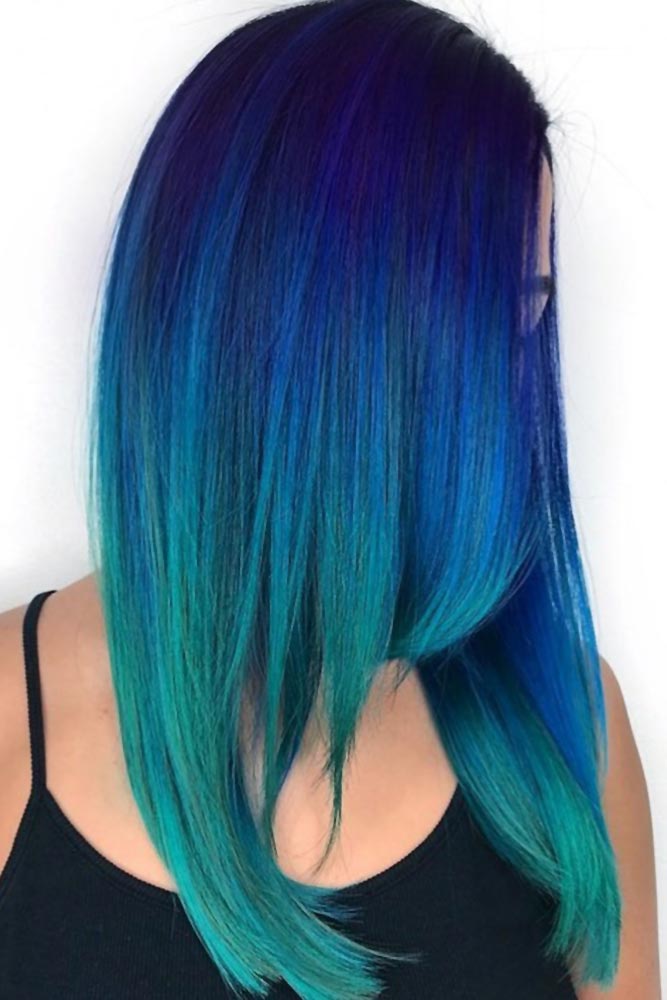 Source: frances_hairartist/Instagram
For dark haired ladies looking for an ombre for long hair, this eclectic blue ombre is a must try. We agree that it is definitely not a subtle look, but it is not completely out there too. This hairstyle is one of the latest hair color trends actually.
Pastel In Two Tones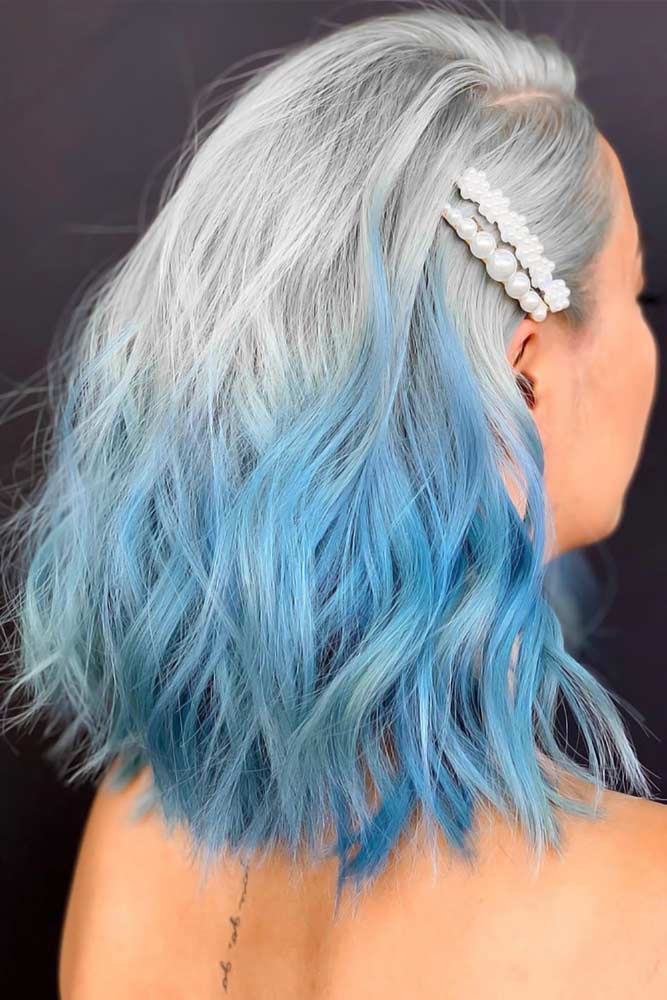 Source: theniksters/Instagram
When we see such beautiful pastel hair, it just makes our hearts skip a beat. The different tones of pastel ombre remind us of Ariel from The Little Mermaid. So surreal but so edgy at the same time! Coloring the hair section by section along with emphasis on how the layers would fall on top of each other is important in this particle ombre hairstyle.
Purple Ombre Hair
Purple and lilac shades are a thing of these days. Just like bluish shades, they blend into any basic color very smoothly, and even though they don't look natural, they still can offer you a smooth and vibrant accent that will look well-balanced. Purple ombre hair is something that every girl can pull off: just make sure you are ready for trendy changes.
Plum Purple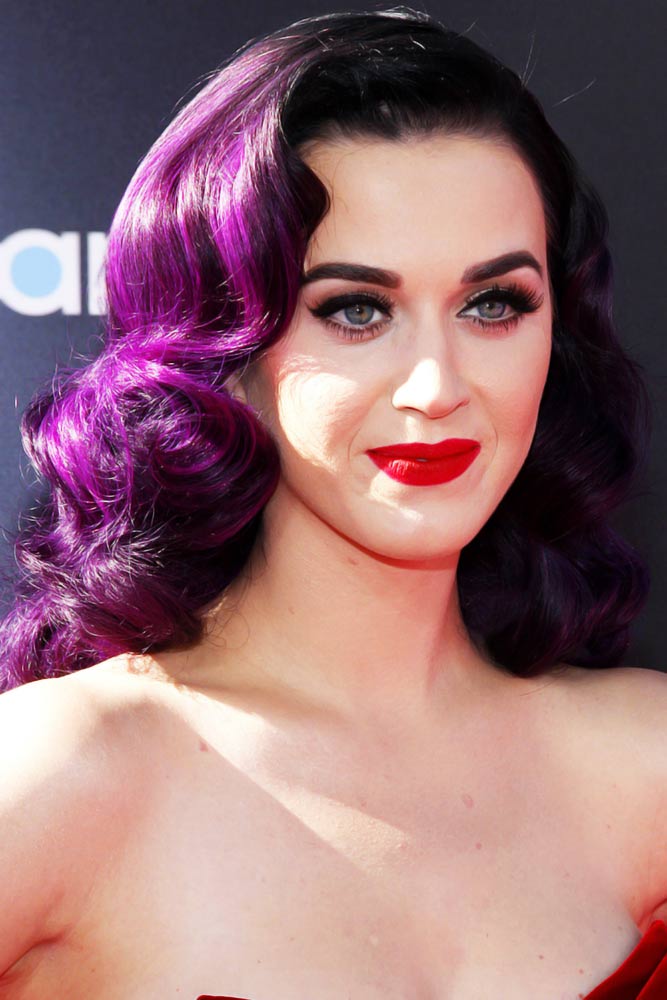 Source: Tinseltown/Shutterstock
If you know a girl that nails transformations as masterfully as Katy Perry does, please let us know! This girl has taken up numerous roles: from chic and feminine to tomboy and masculine. In this pic, you can see how she adds a twist of modernity to a totally classic look. A saturated tint of plum shade covering the top of her black mane is enough to make the feminine look a bit sassier, don't you agree?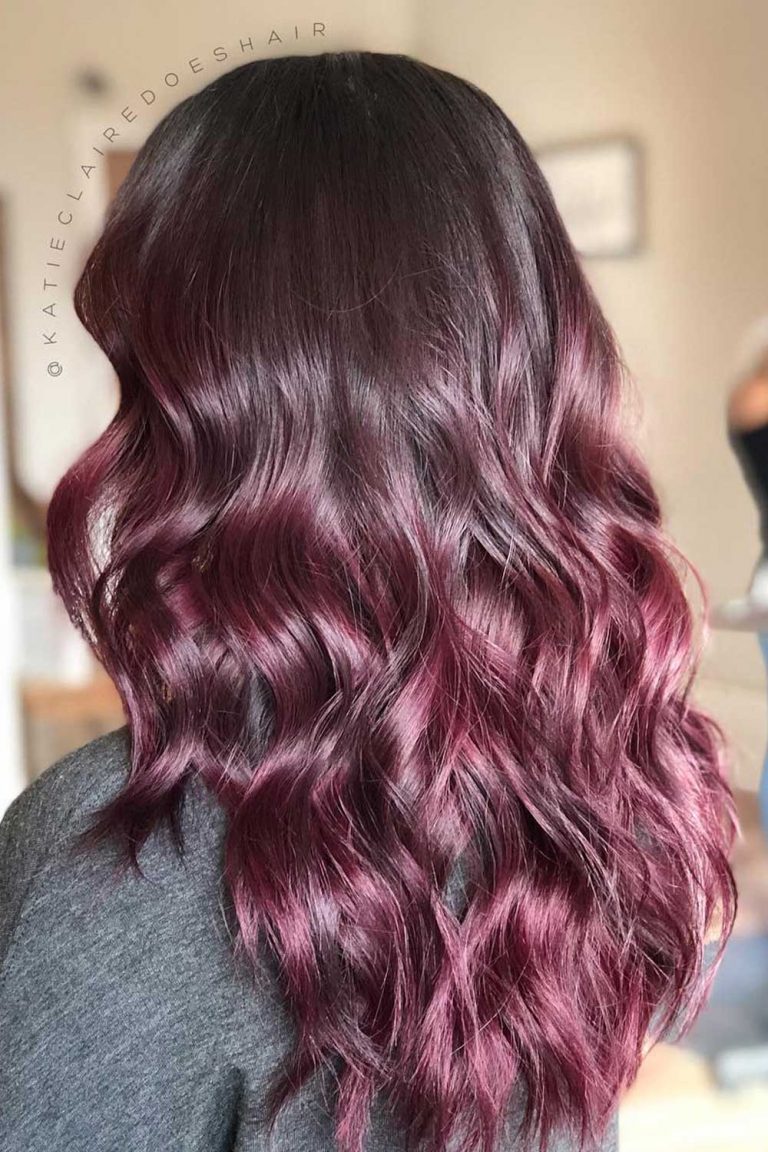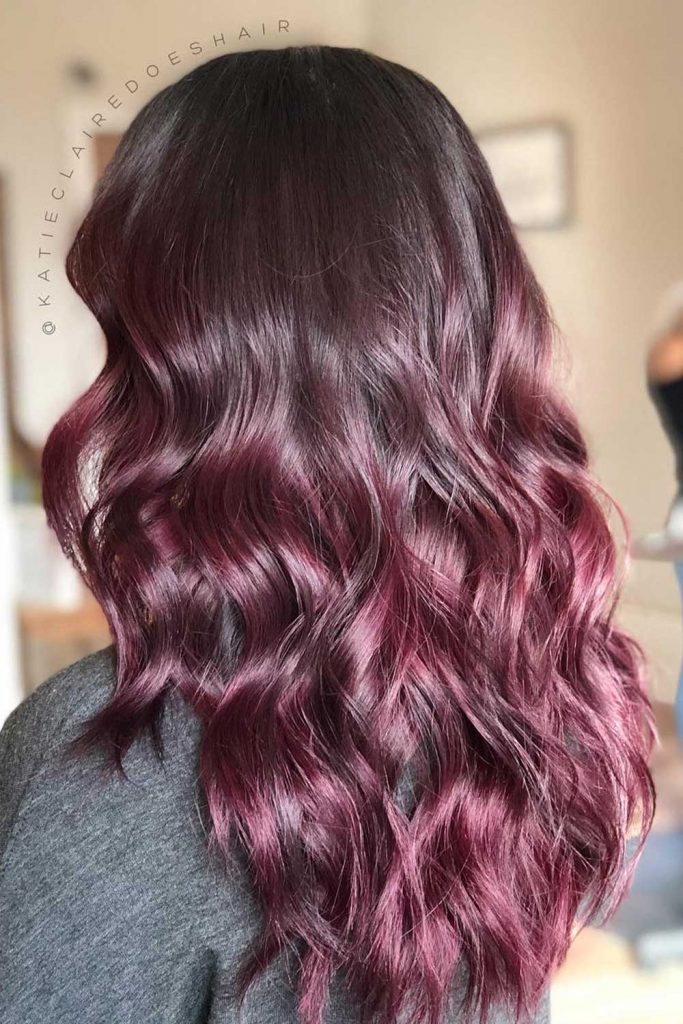 Source: katieclairedoeshair/Instagram
Black To Lavender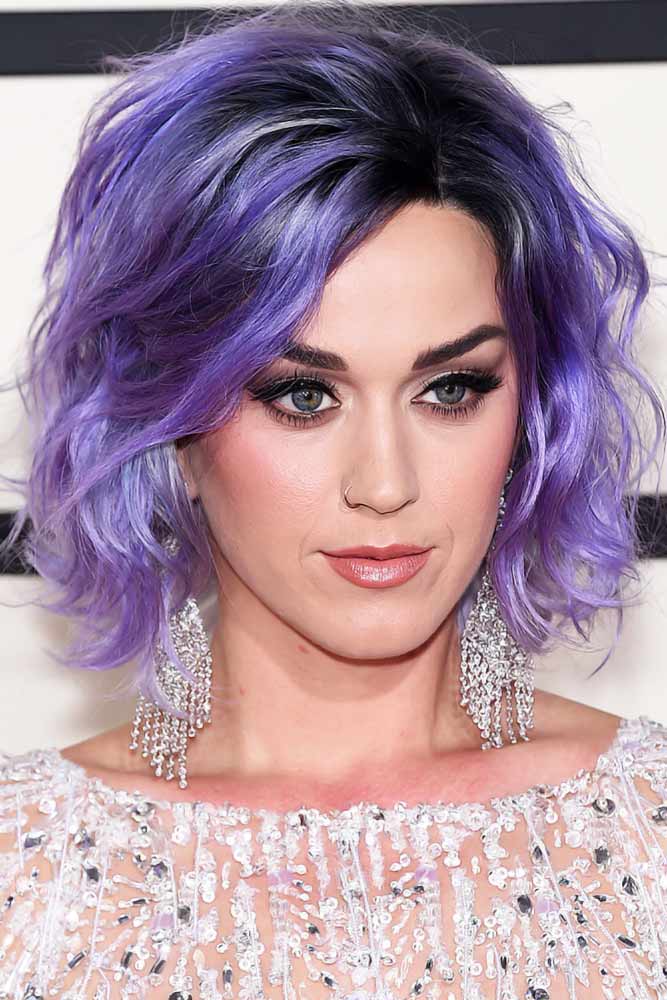 Source: DFree/Shutterstock
A funky frozen lavender that embellishes a dark base, isn't it a masterpiece? With her subtle evening makeup and unbelievably feminine outfit, Katy Perry makes this ombre look absolutely elegant and sophisticated. Still think that bright colors are all about punky moods?
Purple & Fuchsia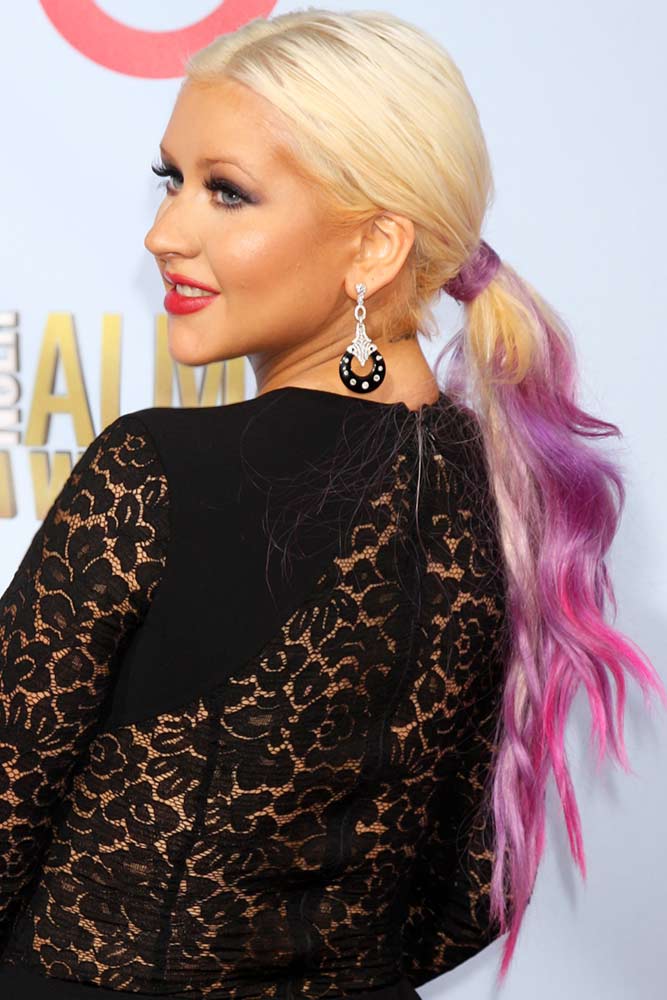 Source: Kathy Hutchins/Shutterstock
Though Christina Aguilera made her whitish blonde her signature hair color, she also loves to diversify it with a hint of brightness. And this hair look is a stunning example of how you can pull off temporary hair color for your already bleached locks. Just paint a couple of strands and tie a ponytail to make them more seeable! As it turns out, blonde and purple is a pretty harmonic combo.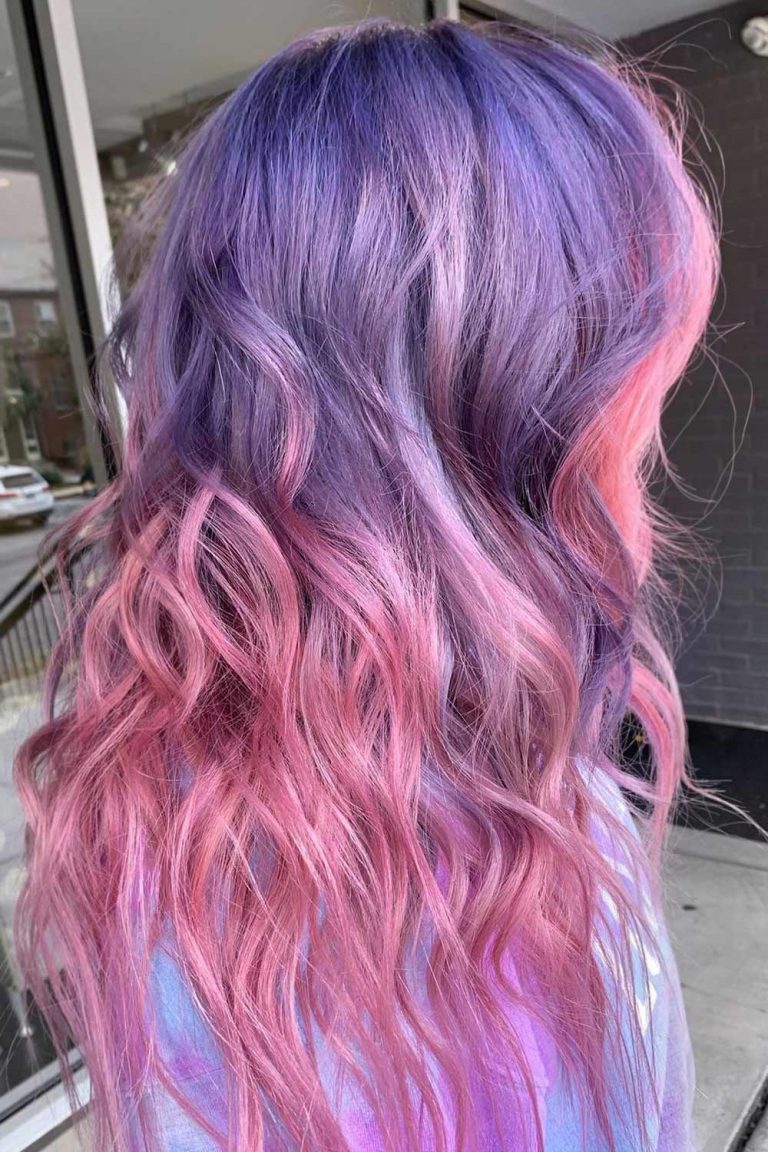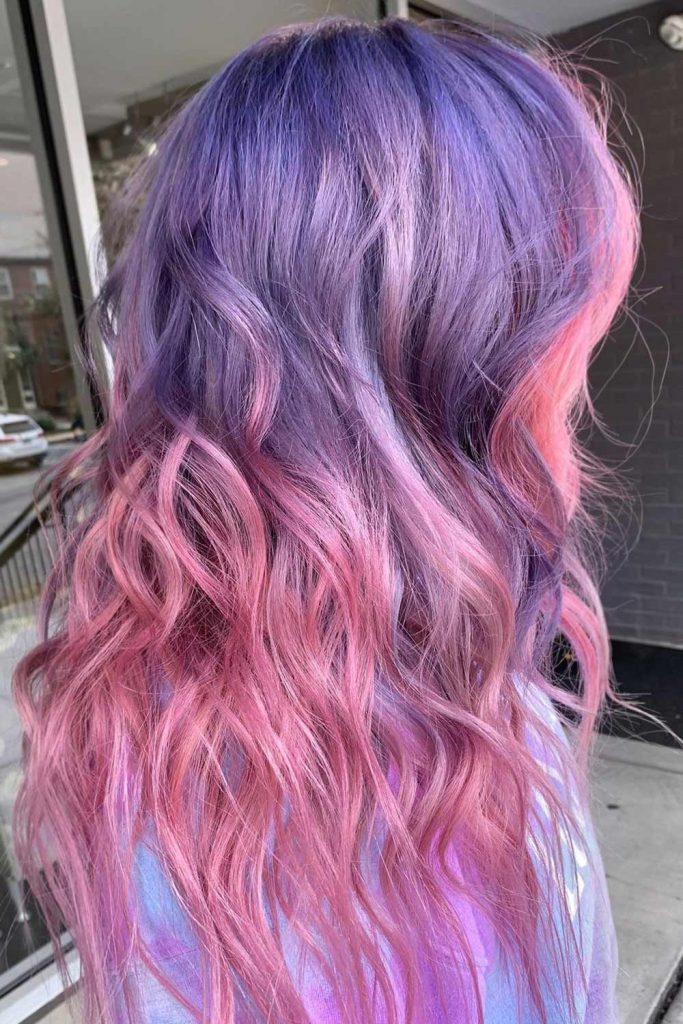 Source: hairbyapes/Instagram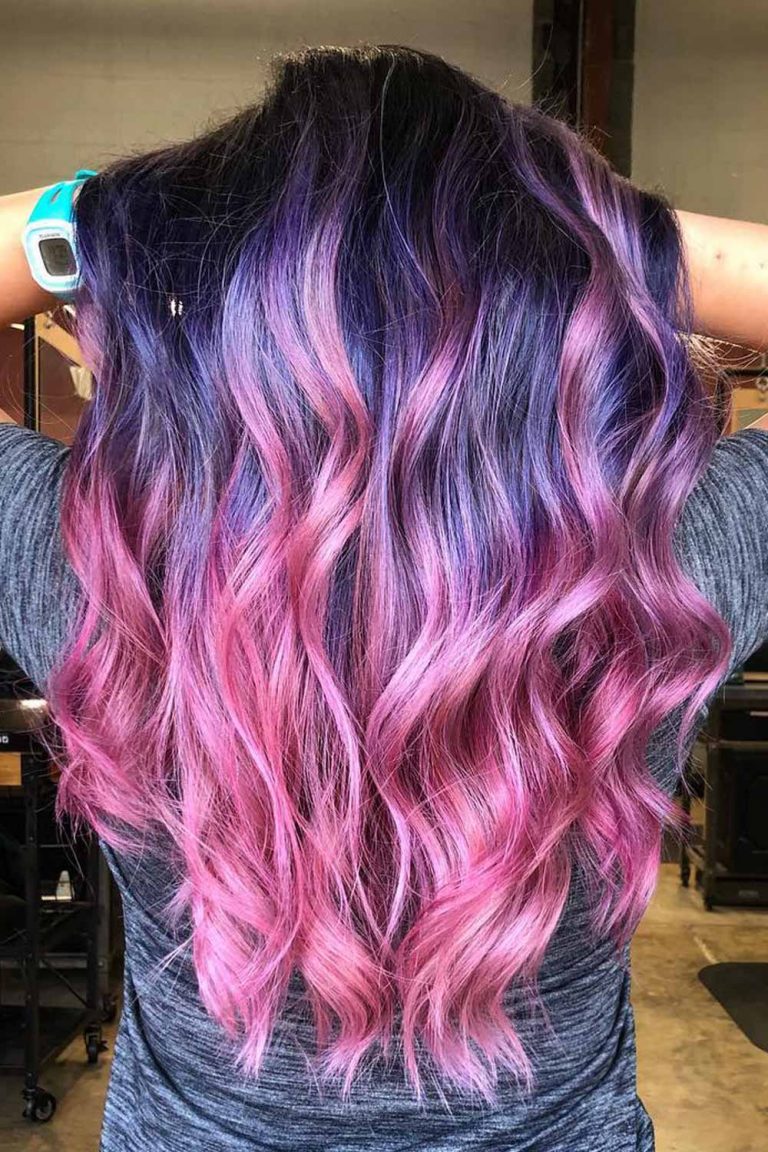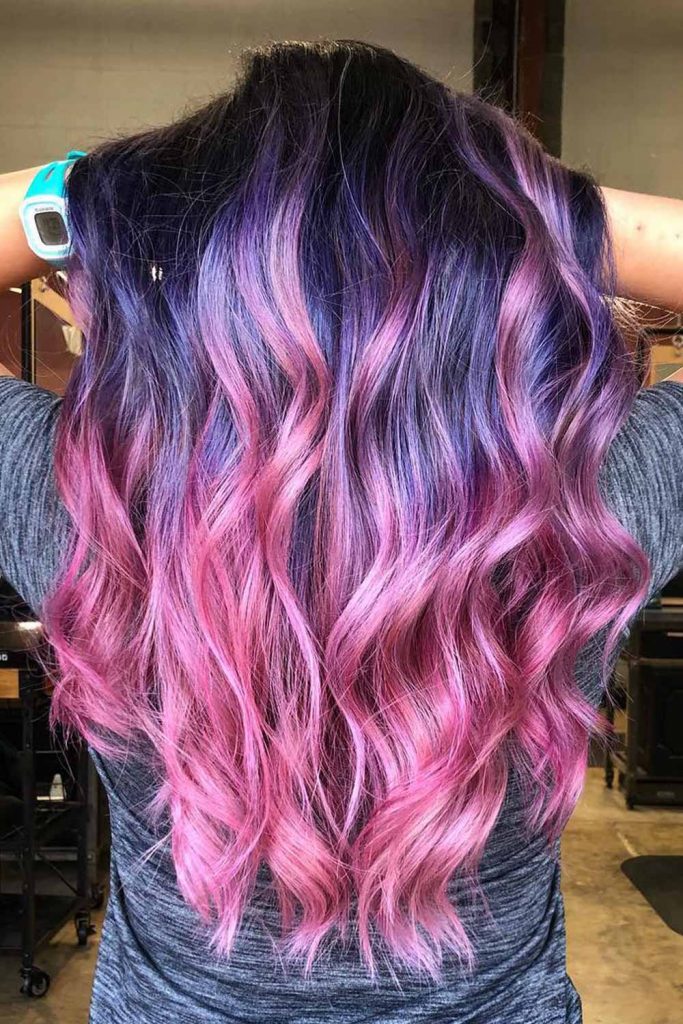 Source: hairbyapes/Instagram
Black To Purple Ombre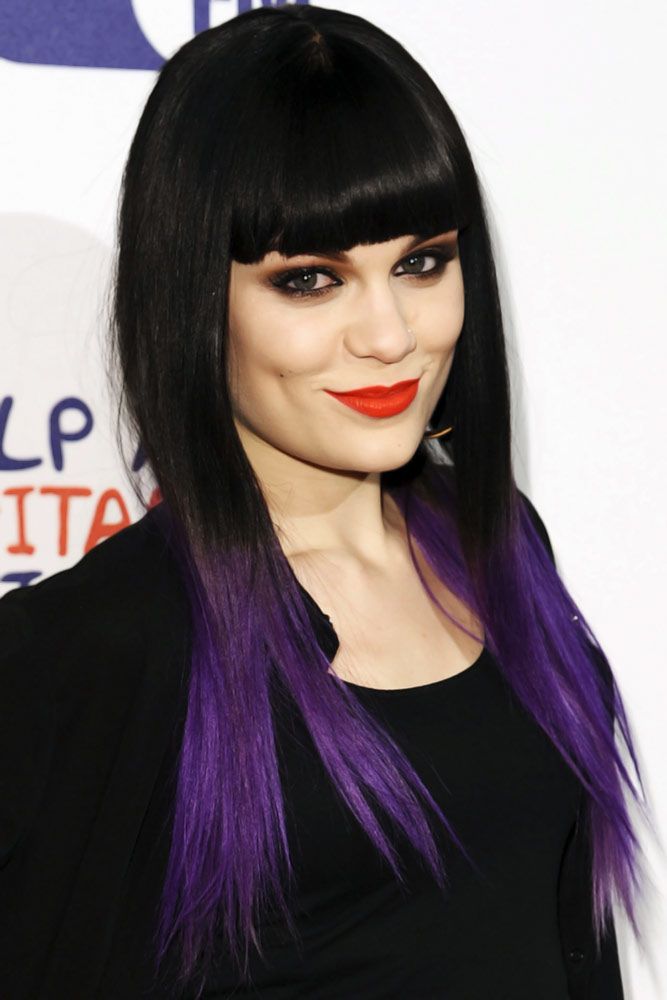 Source: Featureflash Photo Agency/Shutterstock
Jessie J never looks boring, and the same goes to her hair. Remember the time when she sported bangs? She was probably the most iconic bang-role model for girls who were into a thick and straight fringe. We're so glad to have found this amazing look: not only does she wears glamorous full bangs but also slays cameras with a striking black-to-purple ombre hair.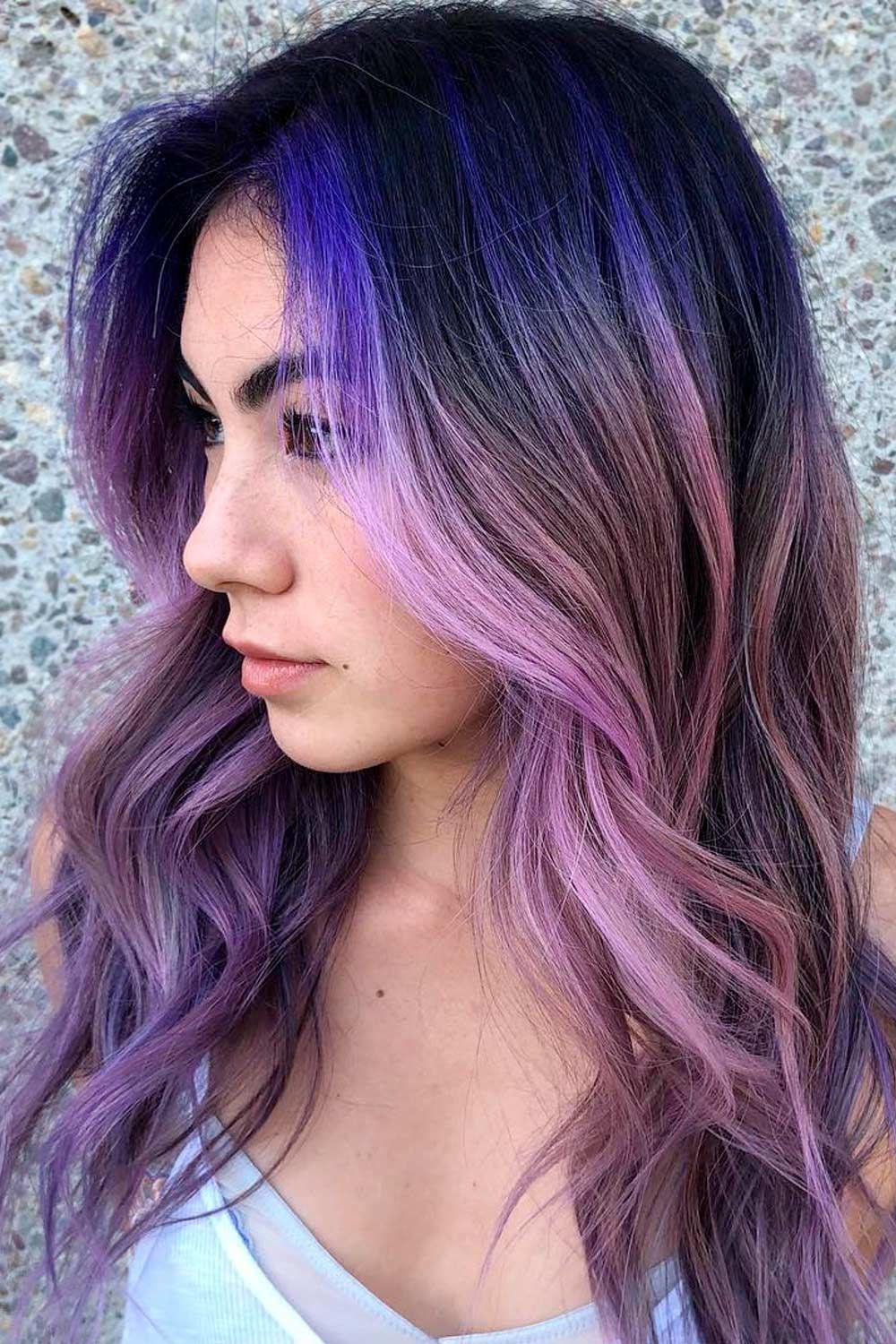 Source: isaac4mayor/Instagram
Do not hesitate to go in for ombre highlights for dark hair when you have naturally curly hair. Retain the natural dark color a little beyond your roots and then let the purple ombre start. This will make the purple stand out. For even more dramatic effect, style this ombre for medium hair in a fake hawk style.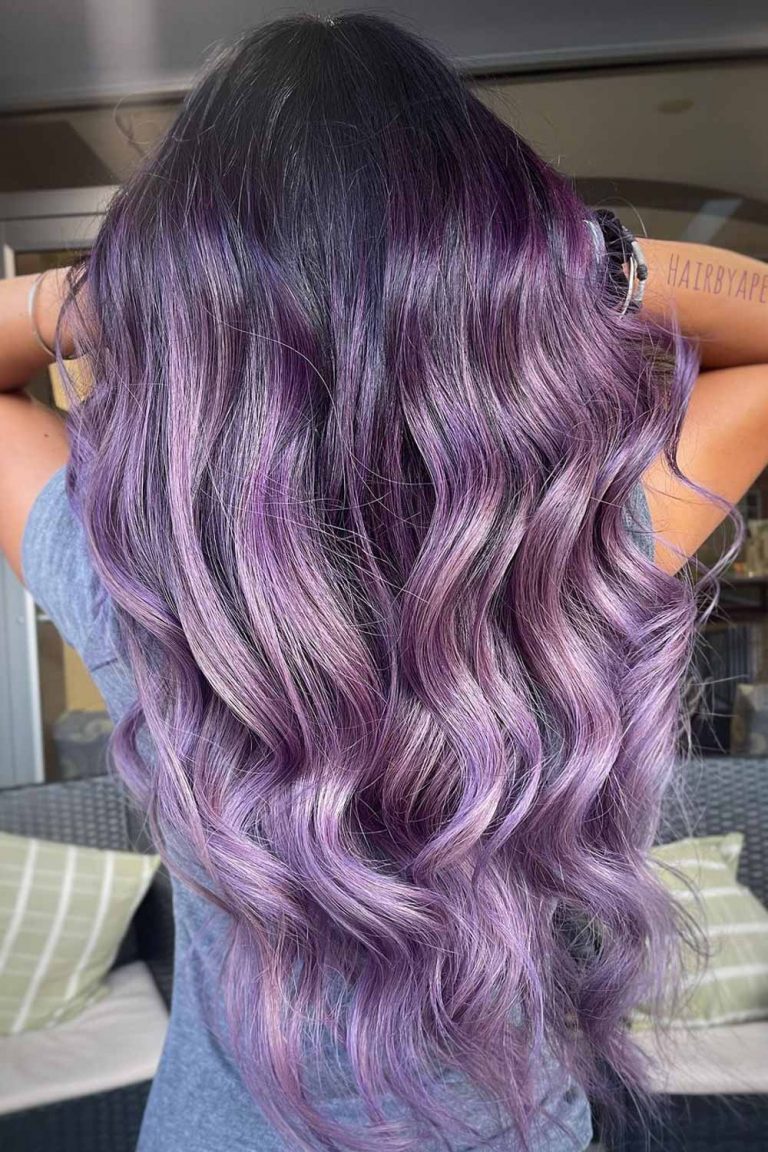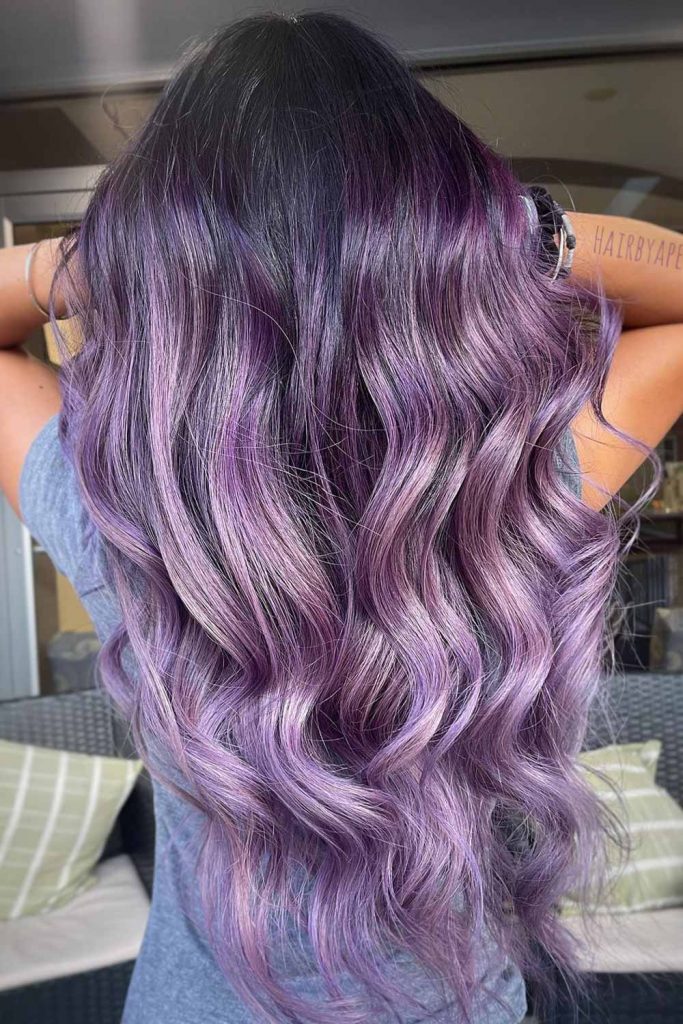 Source: hairbyapes/Instagram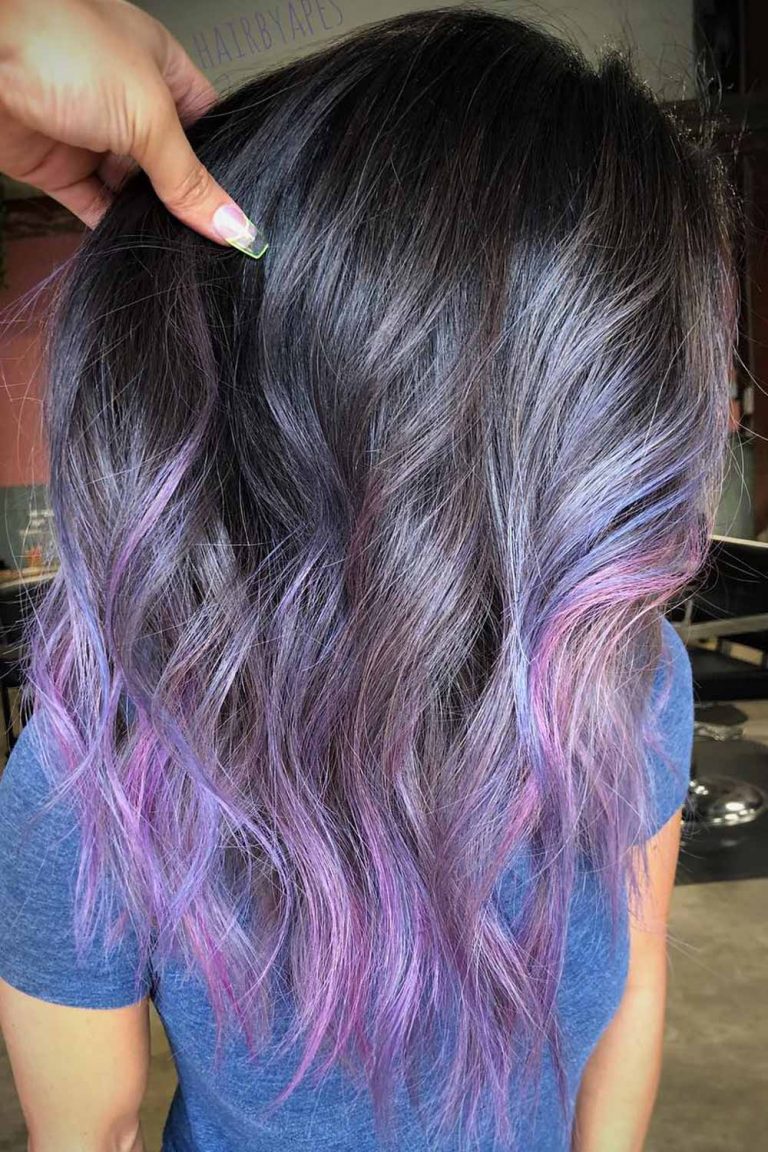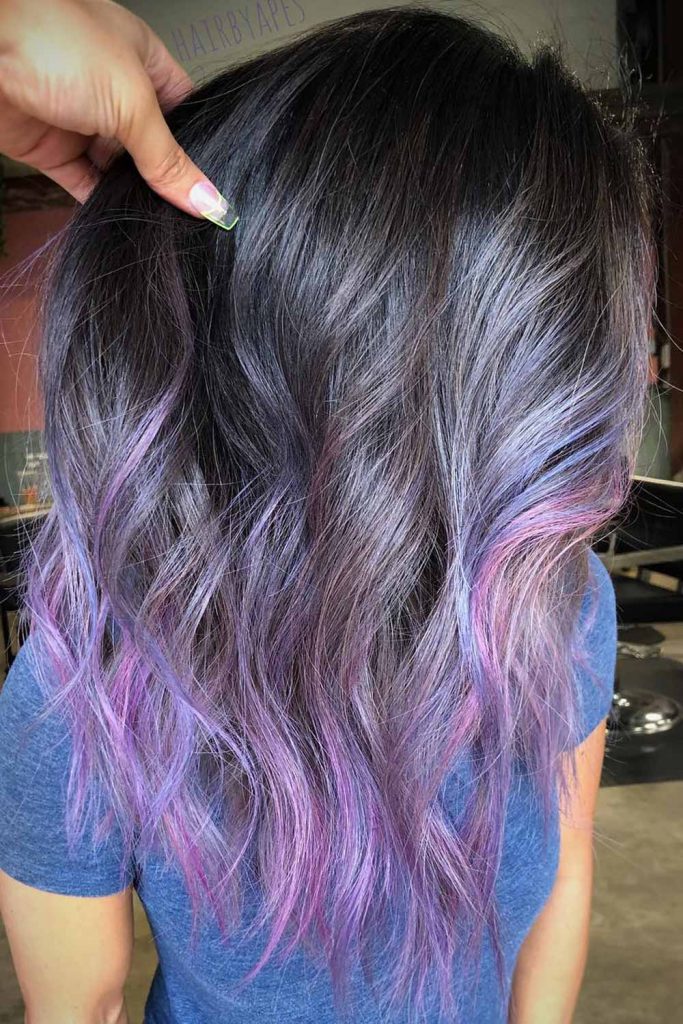 Source: hairbyapes/Instagram
Pastel Purple Ombre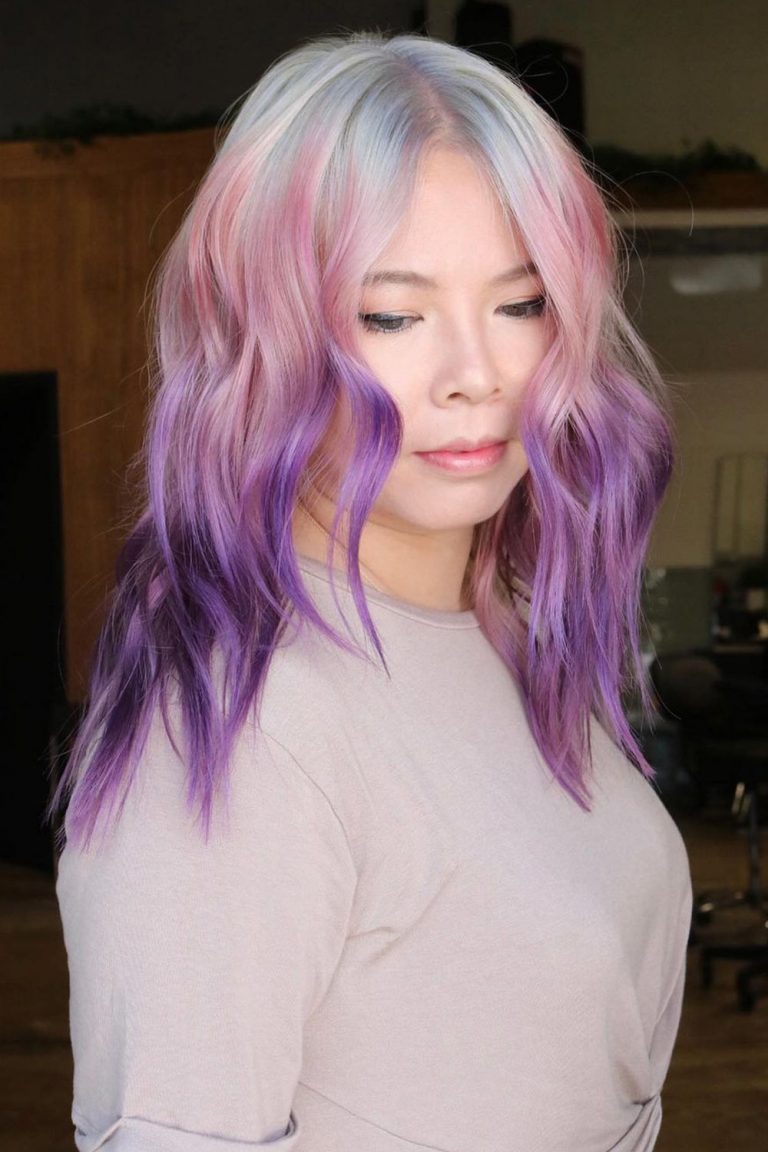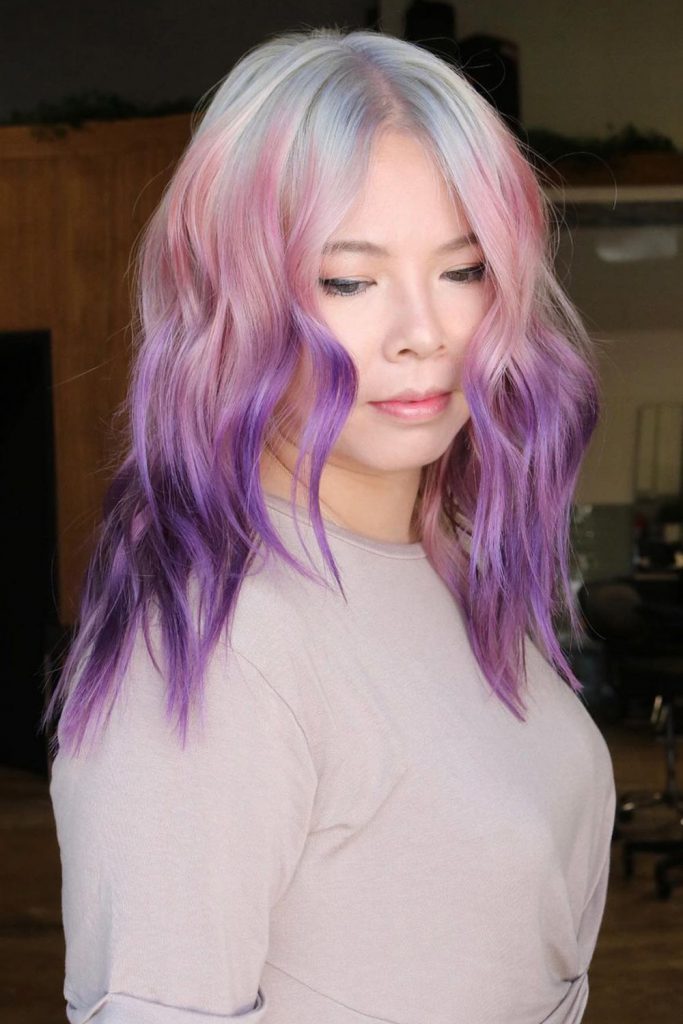 Source: maayanbirnstein/Instagram
It is not a secret that pastel colors are in this season. Just look at this rosewood and lavender ombre. It blends in just perfectly with the natural hair color, doesn't it?
Sparkling Mermaid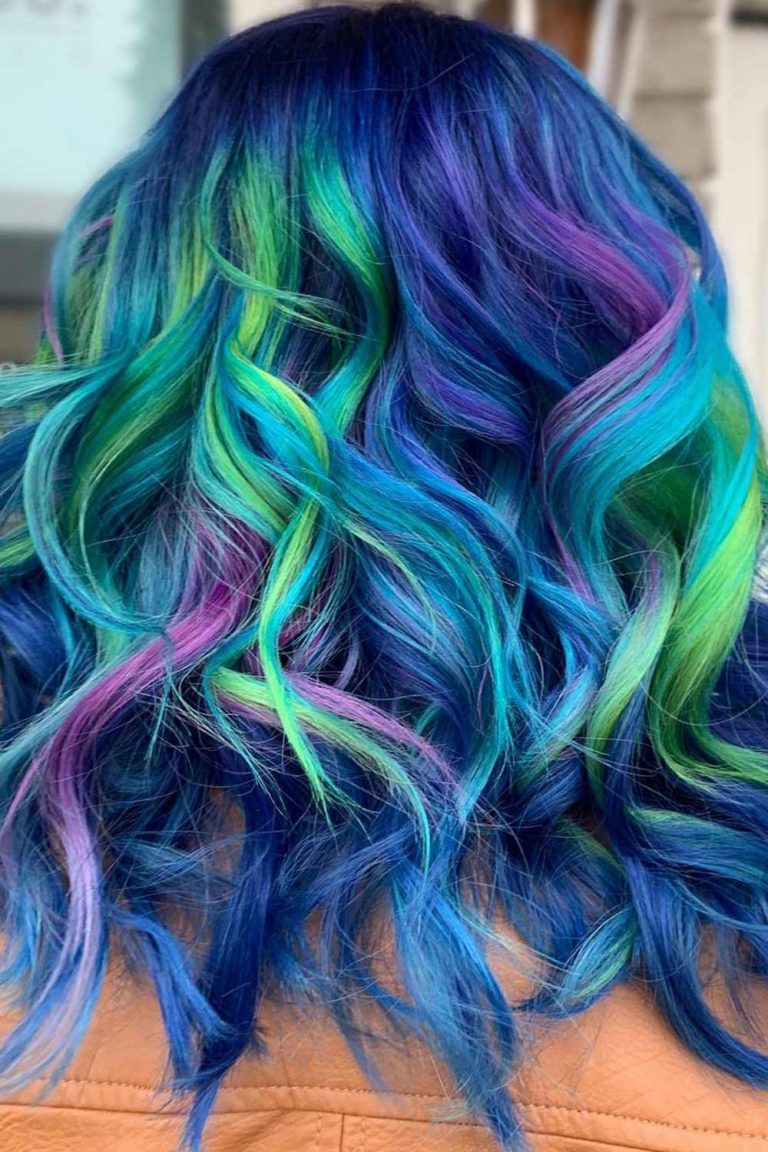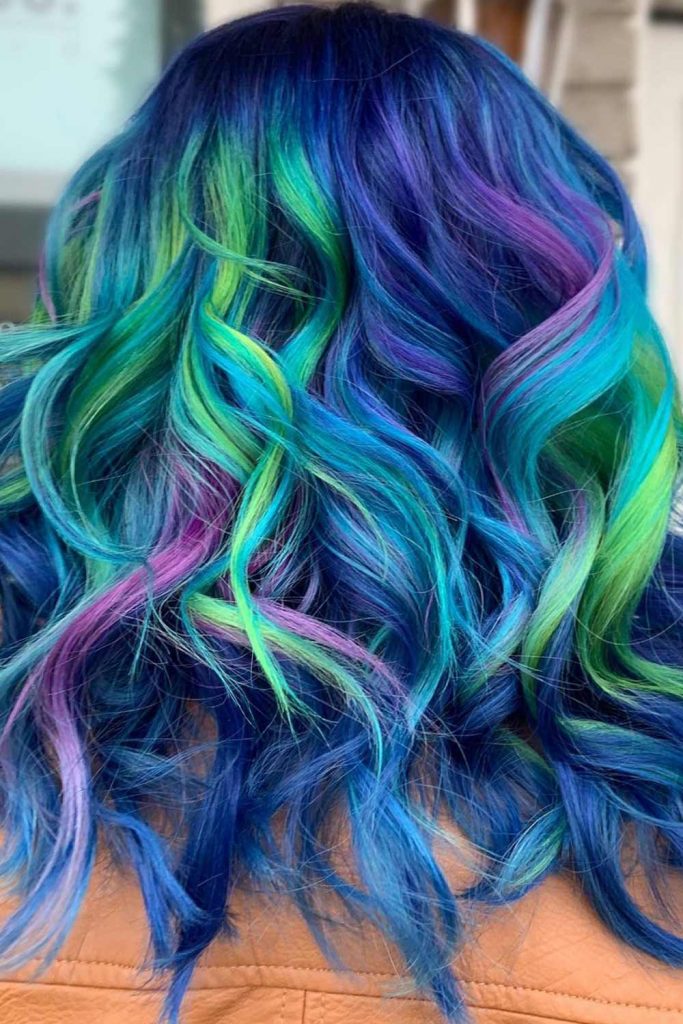 Source: hairbymisskellyo/Instagram
The mermaid hair trend is here to stay, especially because of the customizable variations that are possible with it. Dark plum roots with purple ombre melt into the blue and greens down the length of the hair. The vibrancy of this hairstyle for long hair is captivating.
Purple To Mint Bob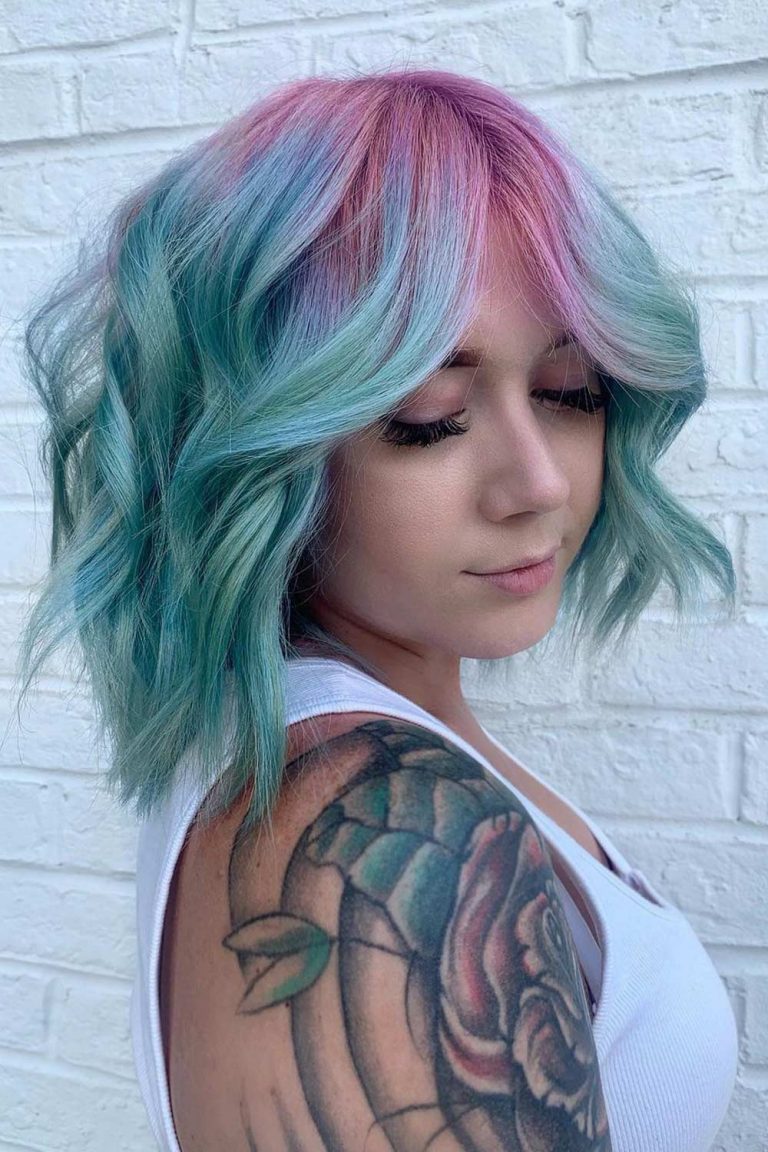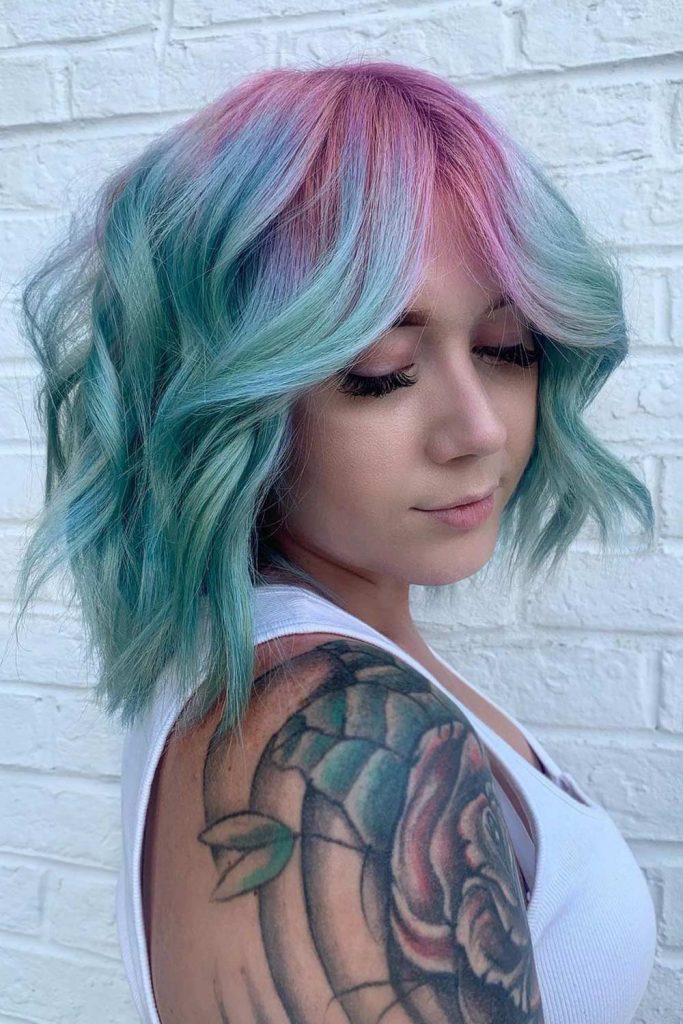 Source: maayanbirnstein/Instagram
If you are not ready for something too radical, then we would like to draw your attention to this classic bob with purple to mint ombre on. You can even wear it to your office!
Deep Violet Ombre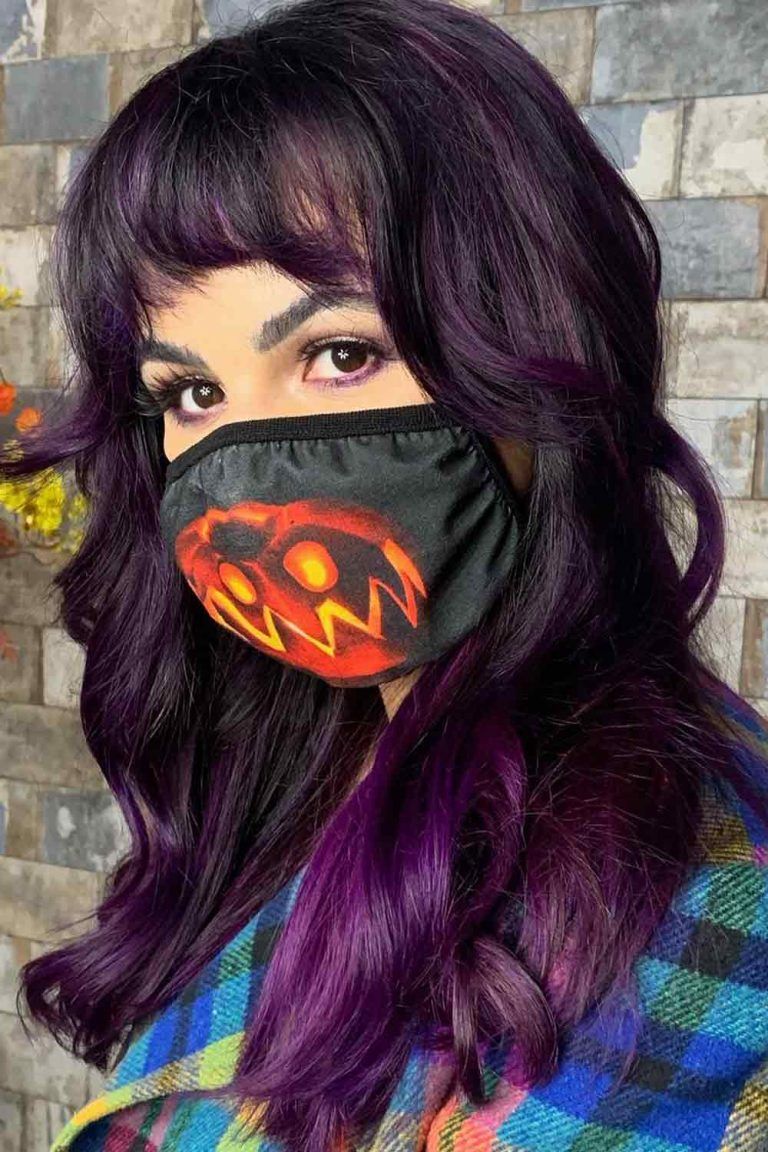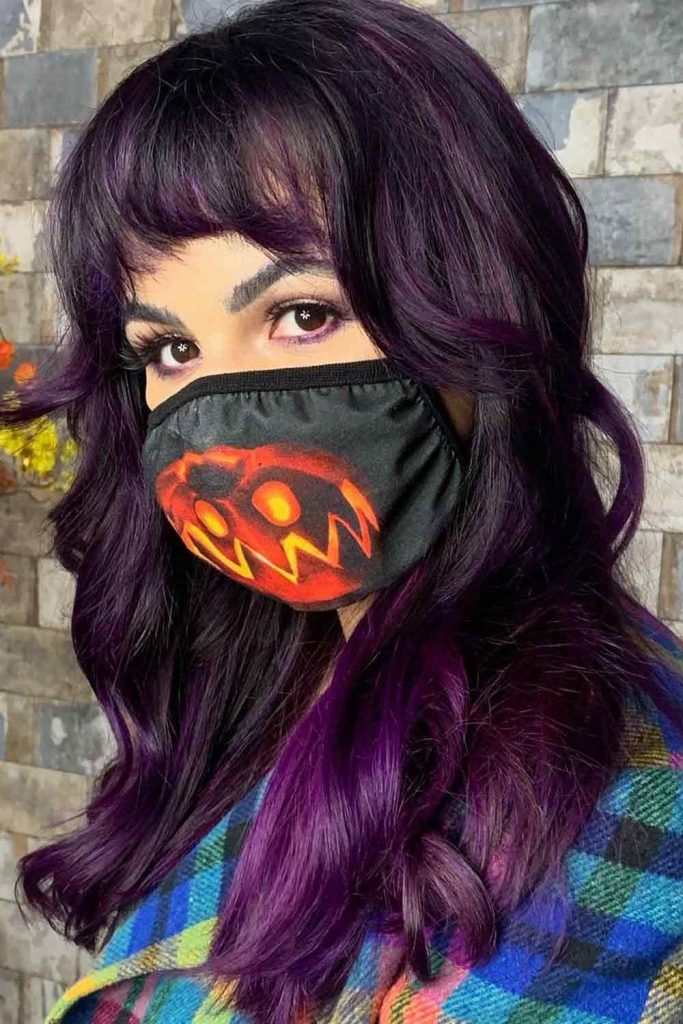 Source: xostylistxo/Instagram
This deep purple ombre will give your look a new life. The best part about ombre is that you can customize the color the way you want and make it unique. Remember to use the appropriate products to keep the color bright and lock it in place.
Lavender Ombre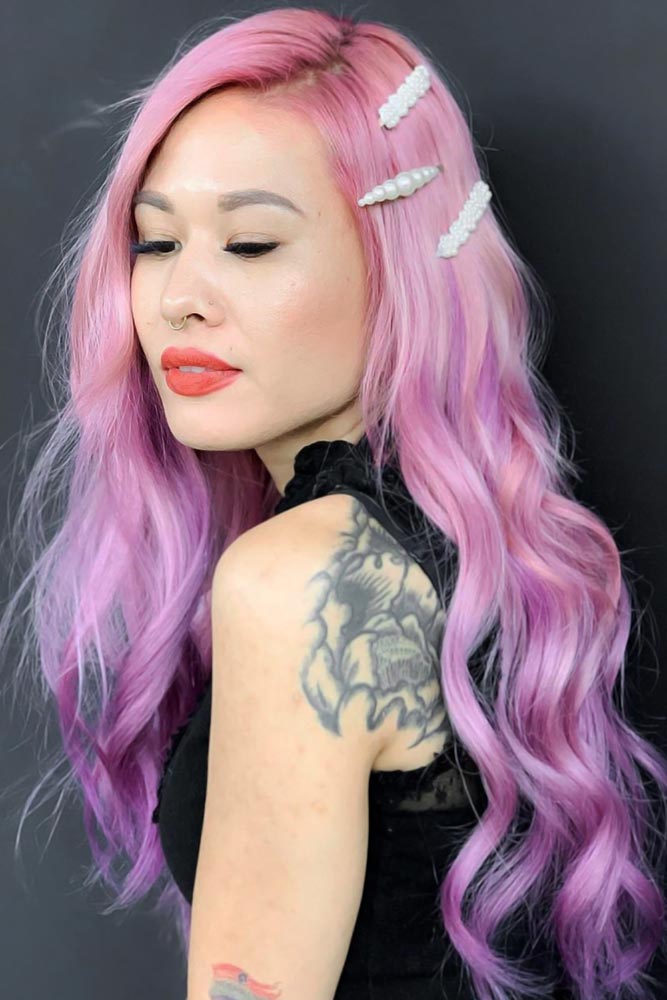 Source: theniksters/Instagram
This lavender color with bright purple ends looks so daring and sexy. It will be great if you have yellow or olive undertone in your skin. Your hair type or texture will not be an obstacle to create a hair style like this one.
Bright Purple-Yellow Style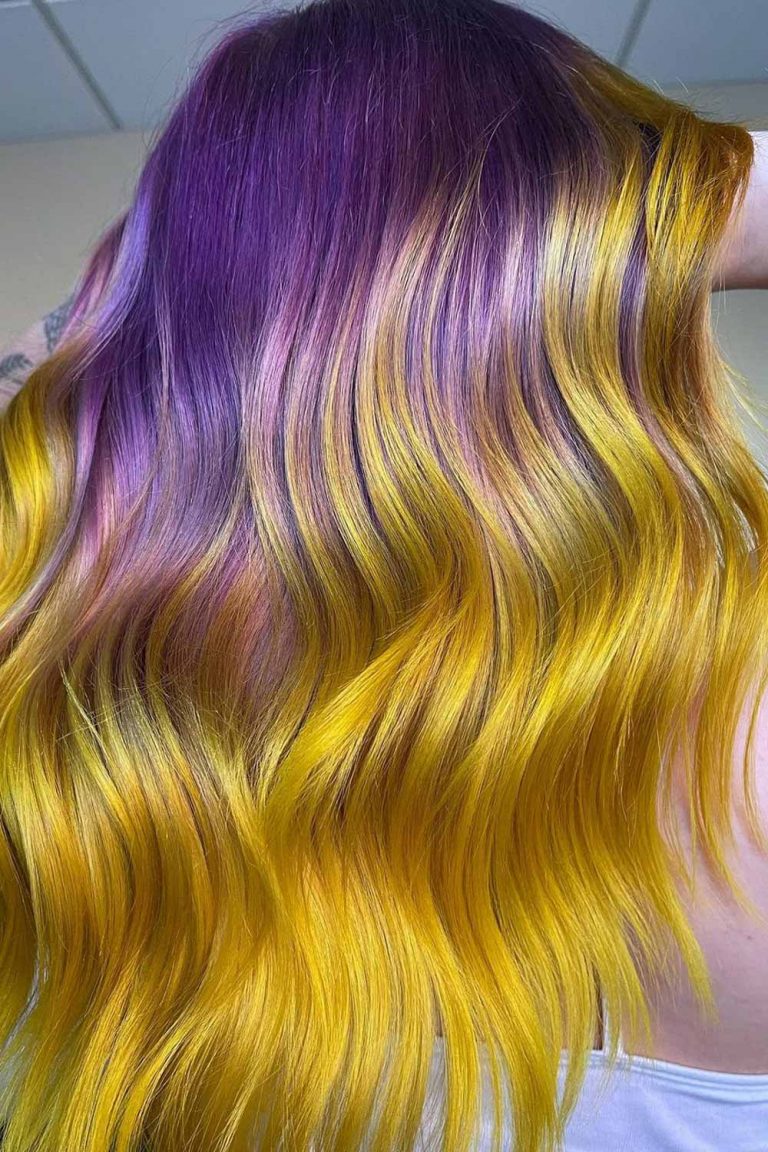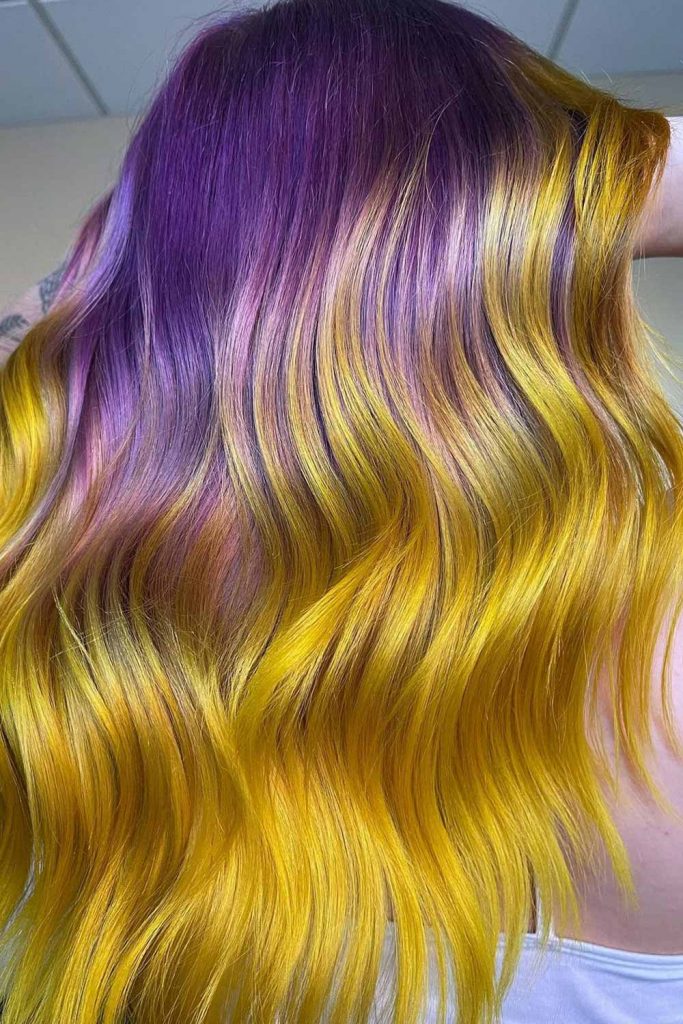 Source: hairbyapes/Instagram
Atop all the gentle and quite neutral transitions, there are ombre ideas that will make your hair pop. Have you thought about transferring the magical appeal of purple iris flower onto your locks? Even if you haven't, this ethereal transition will help you make up your mind in no time!
Pink Ombre Hair
Nowadays, women who seek modern fashion prefer to cover their light ends with baby pink colors, emphasizing their noble skin tones. So it's no secret that pink ombre hair is another trend of now. This ombre coloring is considered the best choice for ladies with light skin tones and hair colors. Yet, with the right approach, it can embellish any base. See how it works!
Barbie Pink
Source: Featureflash Photo Agency/Shutterstock
Halsey is here to remind you that you don't need to go blonde to wear the world-famous pink hair trend. The only thing you need is the right shade of pink: it should be bright to stand out from the brunette strands but gentle enough to avoid a drastic look. Cut long story short, a pastel version of barbie pink shade will do just perfect.
Pastel Haze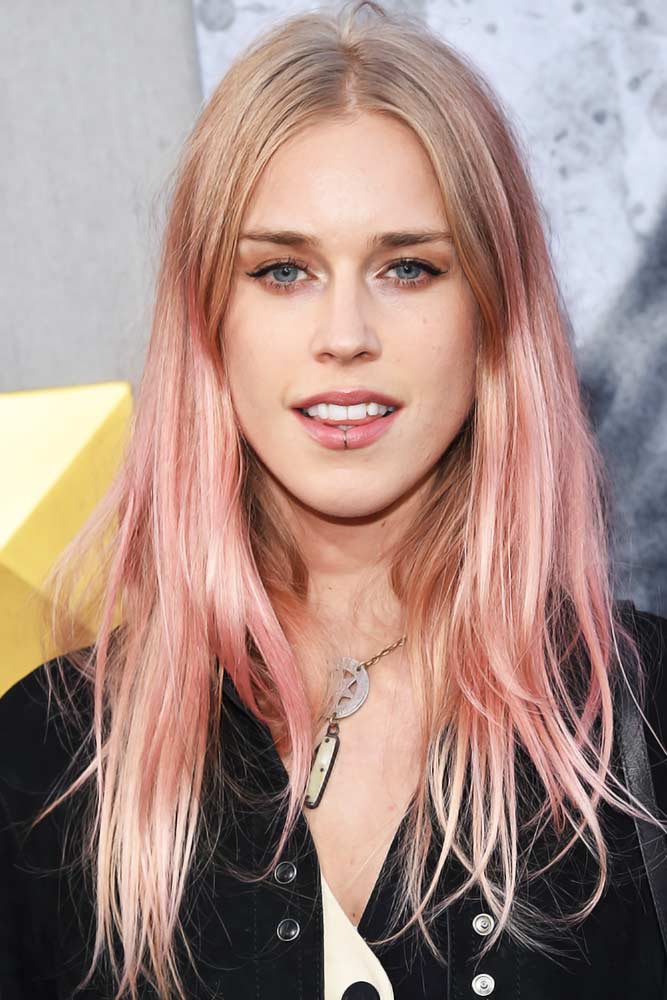 Source: DFree/Shutterstock
Now, it's time for the best blonde-to-pink graduation you could ever see. The truth is, this hair look of Lady Mary Charteris is one of the most common color ideas among all possible variations. But, in this context, common means "win-win", as you can't go wrong with it if you have naturally wheat blonde hair. Just make sure your pastel pink is blended well with your natural tone.
Orchid Pink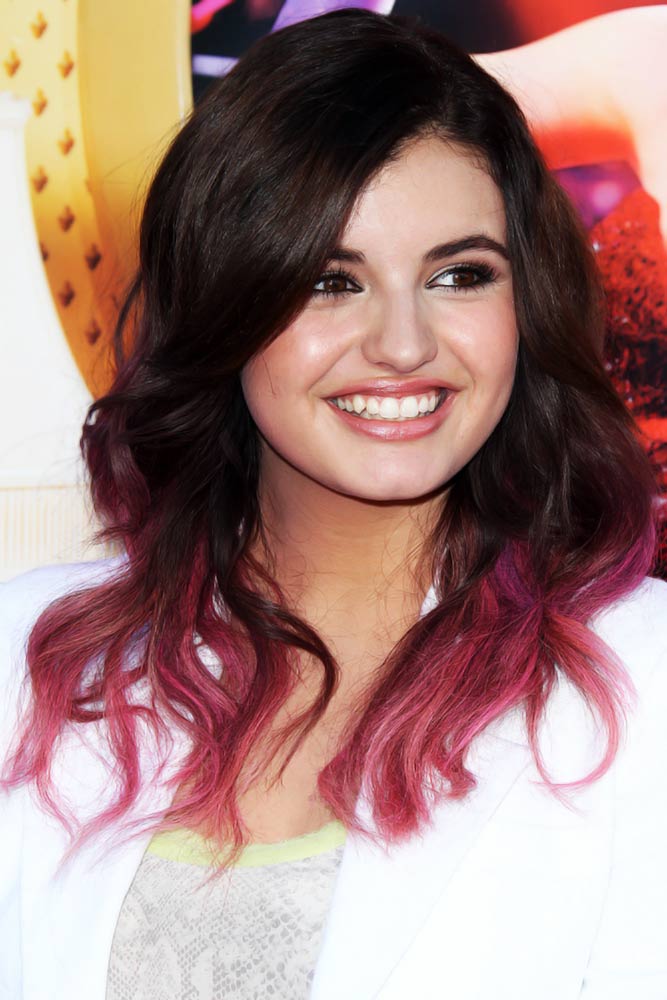 Source: Kathy Hutchins/Shutterstock
Gone are those days when Rebecca Black's second name spoke for her hair. While some girls can just slap their fingers to jump into a totally new color, for others it's a thoughtful and fateful life moment. And it goes without saying that this orchid pink was a pretty bold but so well-turned move.
Naked Rose Wavy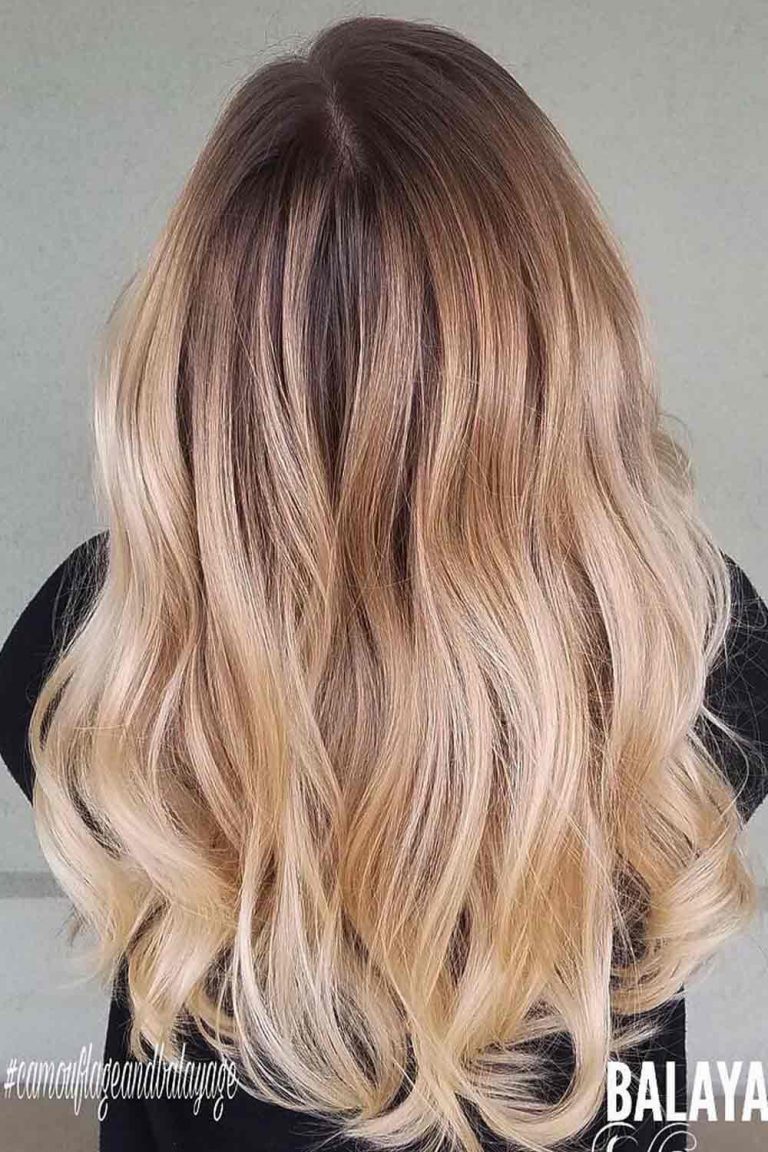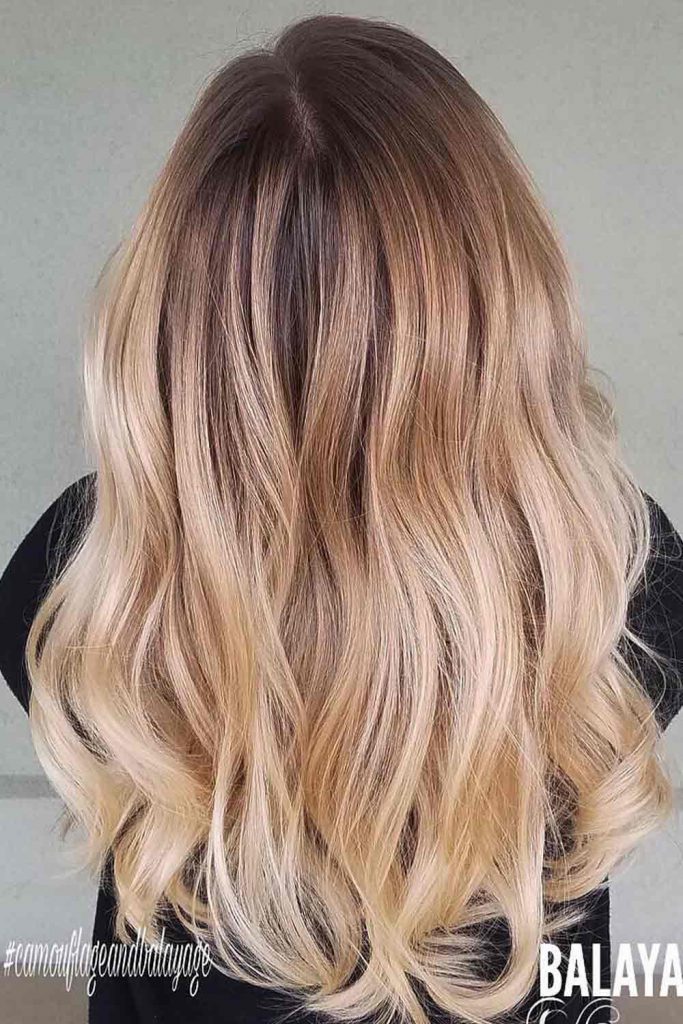 Source: balayageombre/Instagram
When we see this transformation picture of ombre hair color, it urges us to visit our stylist at the earliest and give our hair a makeover like this. From the medium brown, simple hair to this amazing rose gold ombre – this is definitely one of the best ombre hair looks. Women who have long, luscious hair should definitely give this a try!
Hot Pink Ombre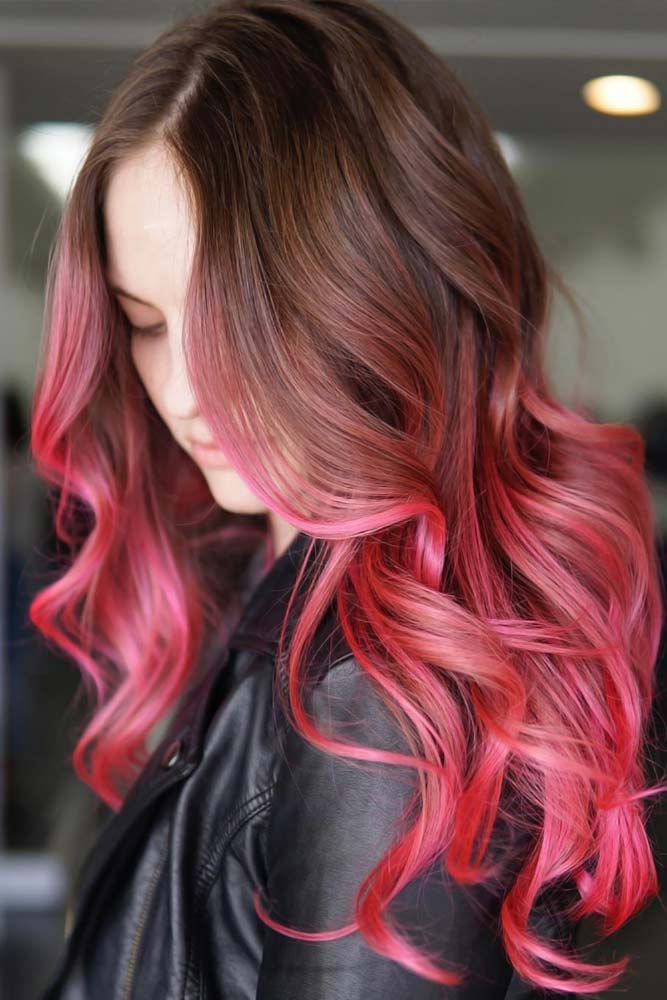 Source: frances_hairartist/Instagram
If you are feeling bold, why not try this neon pink ombre? It looks great with a darker base and naturally wavy hair. These pink highlights add volume to otherwise flat hair.
Fuchsia To Light Pink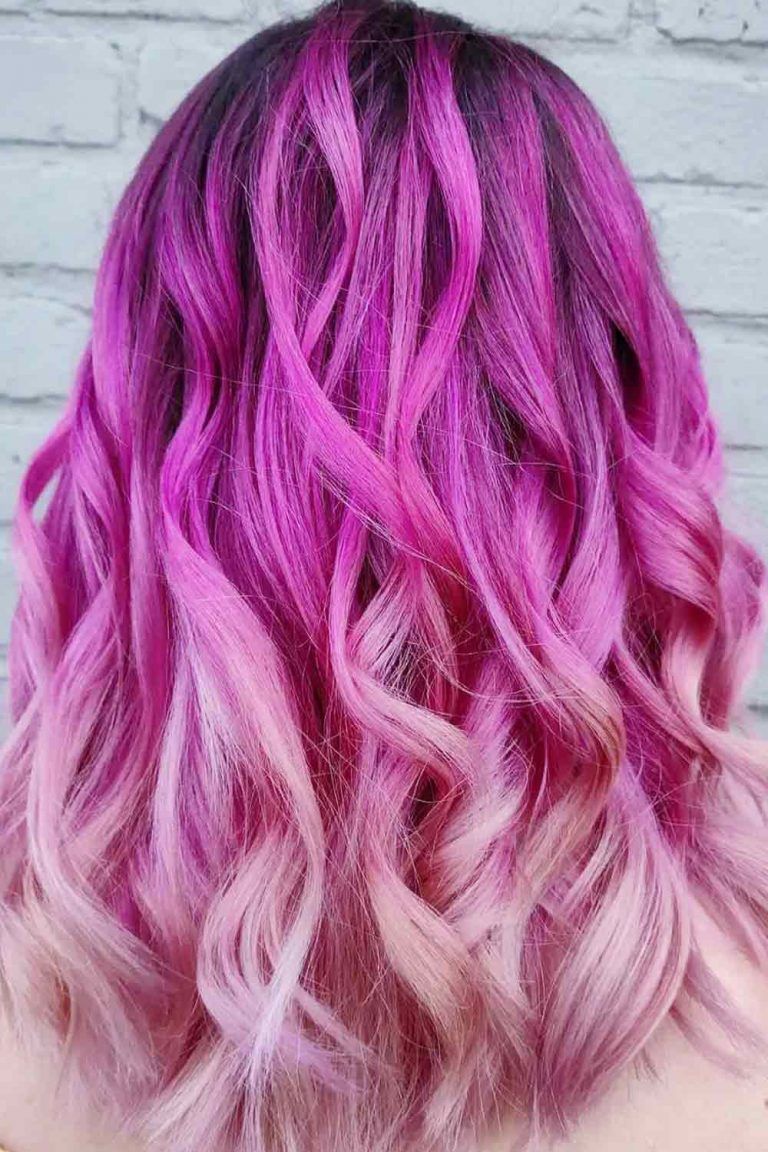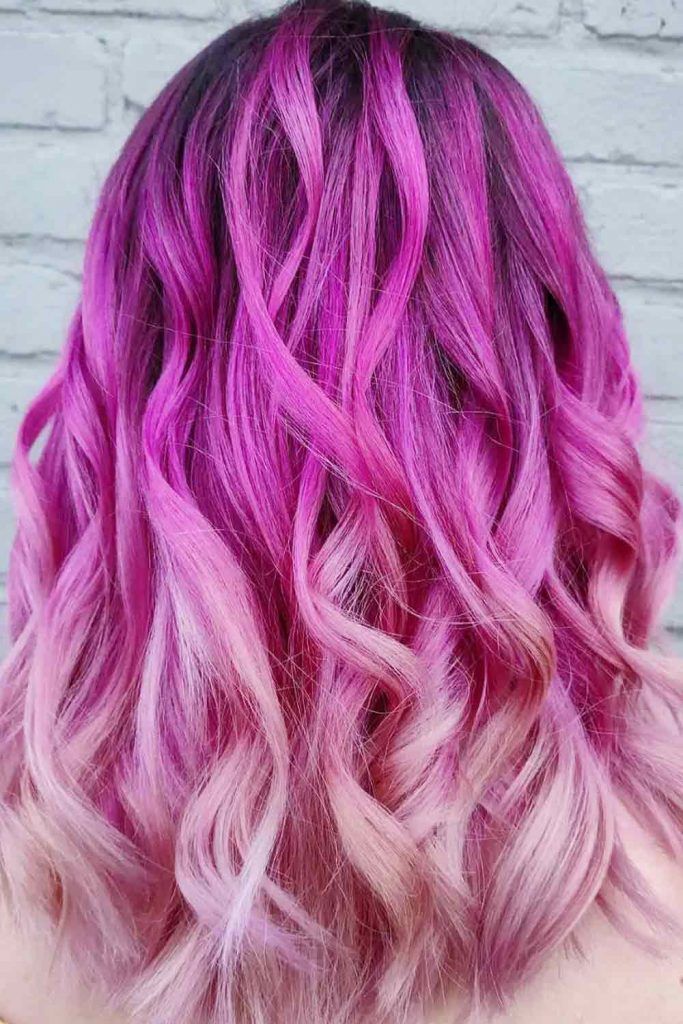 Source: adlydesign/Instagram
Another daring hair look. If you want to stand out from the crowd, this is the look for you. Just keep in mind that bright pink color roots will not work for you, if you have a pink or red undertone in your skin.
Metallic Rose Ombre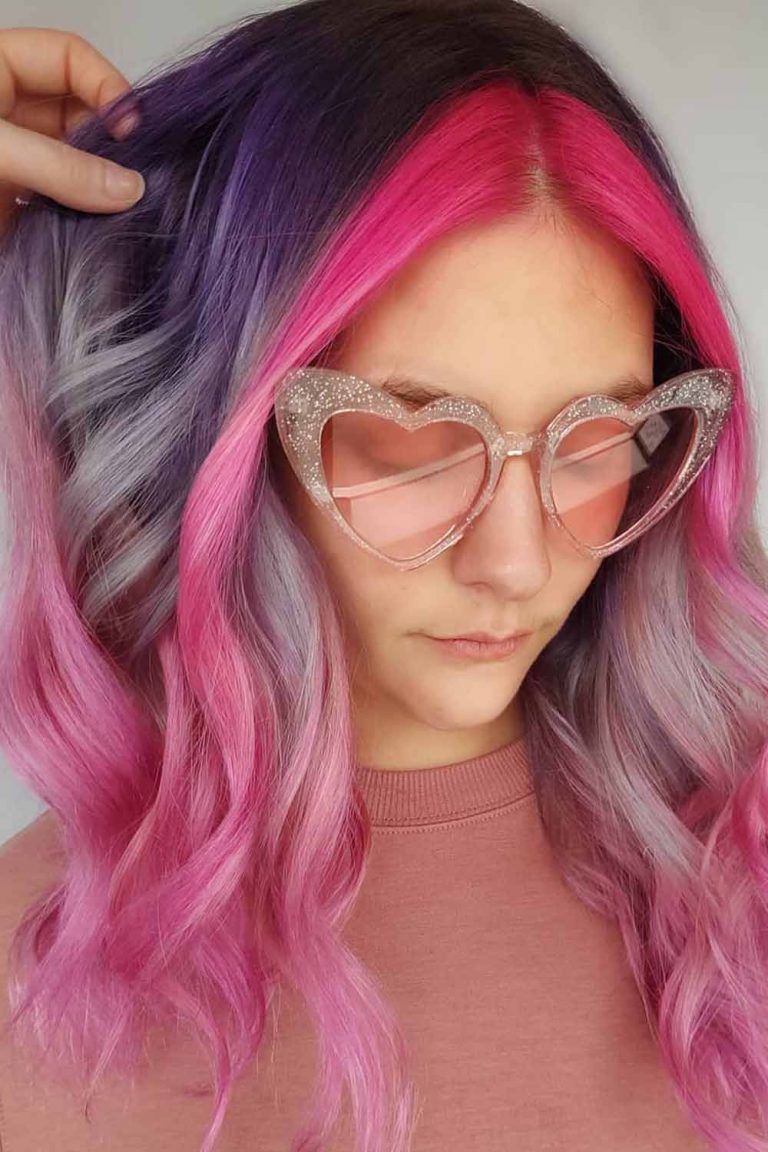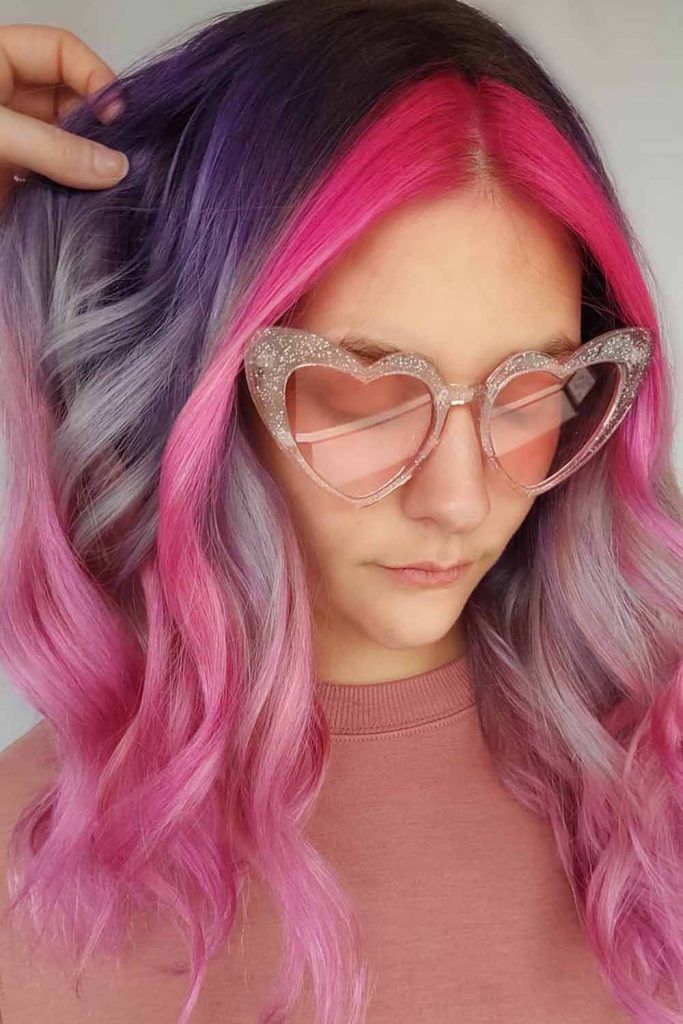 Source: adlydesign/Instagram
Ombre with metallic rose shades would be perfect for red-undertone skin as it has metallic shades closer to the roots. They will counteract with your skin tone and create an amazing style.
Starburst-Sunset Ombre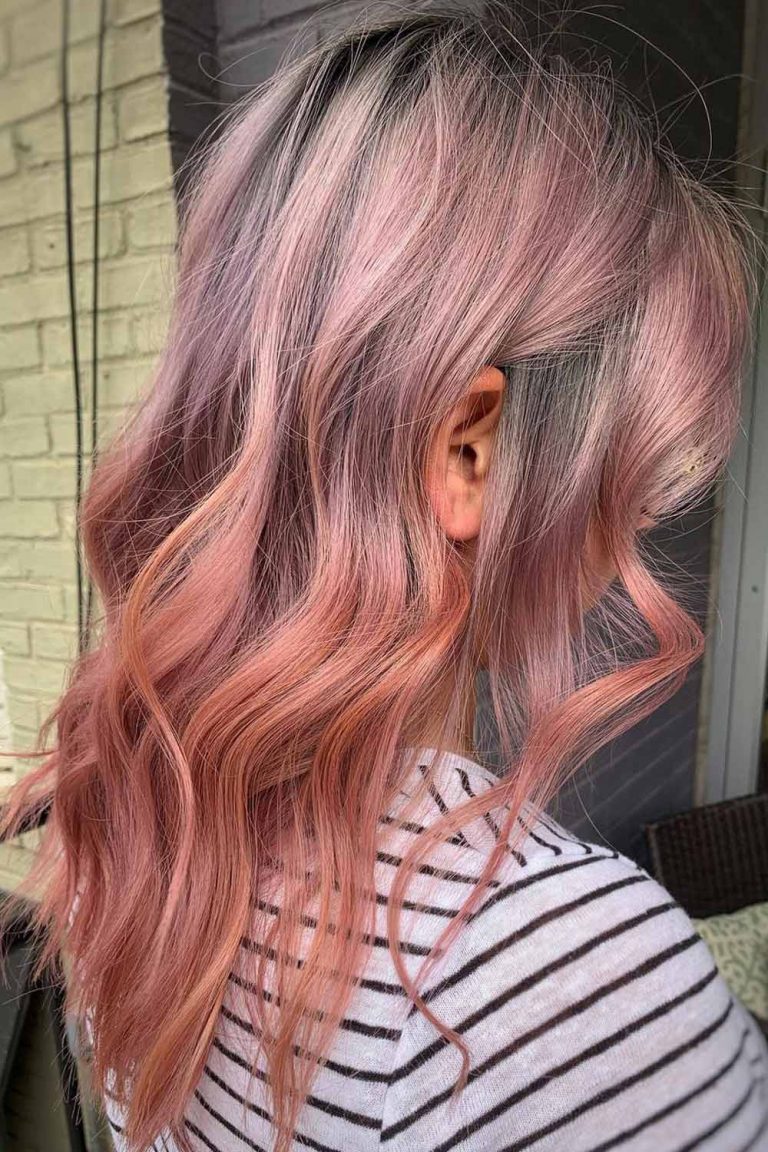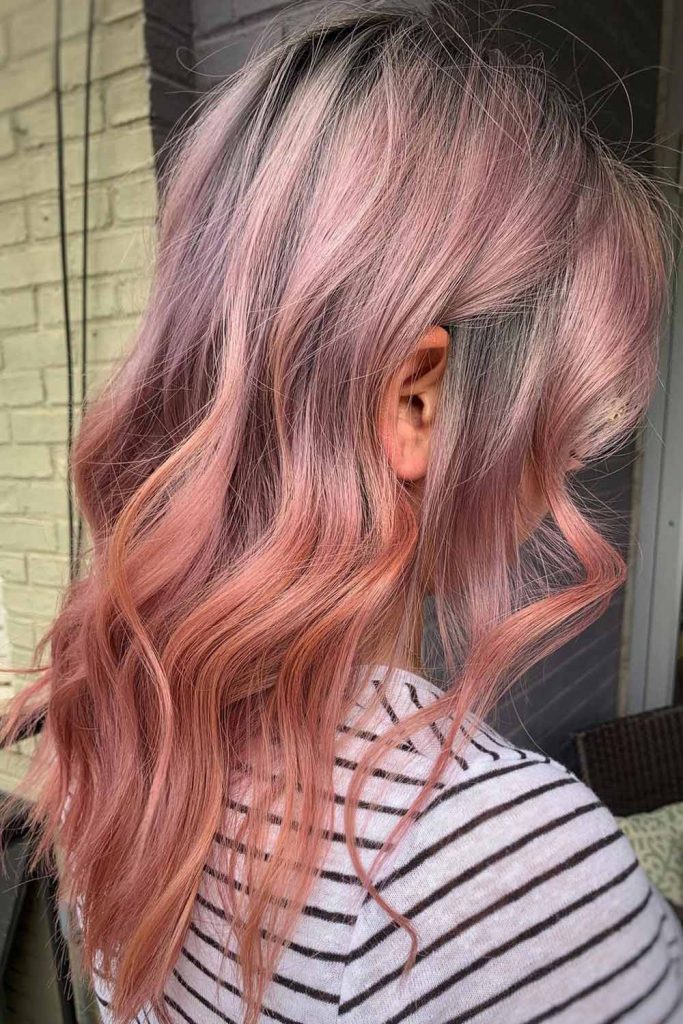 Source: maayanbirnstein/Instagram
We've mentioned that the same-palette transition can still be mesmerizing. A light dusty pink transitioning into a pale, dust-coated peach shade is incredibly gentle and feminine. Pair the look with darker outgrown roots, and you will win a jackpot.
Magenta Vibes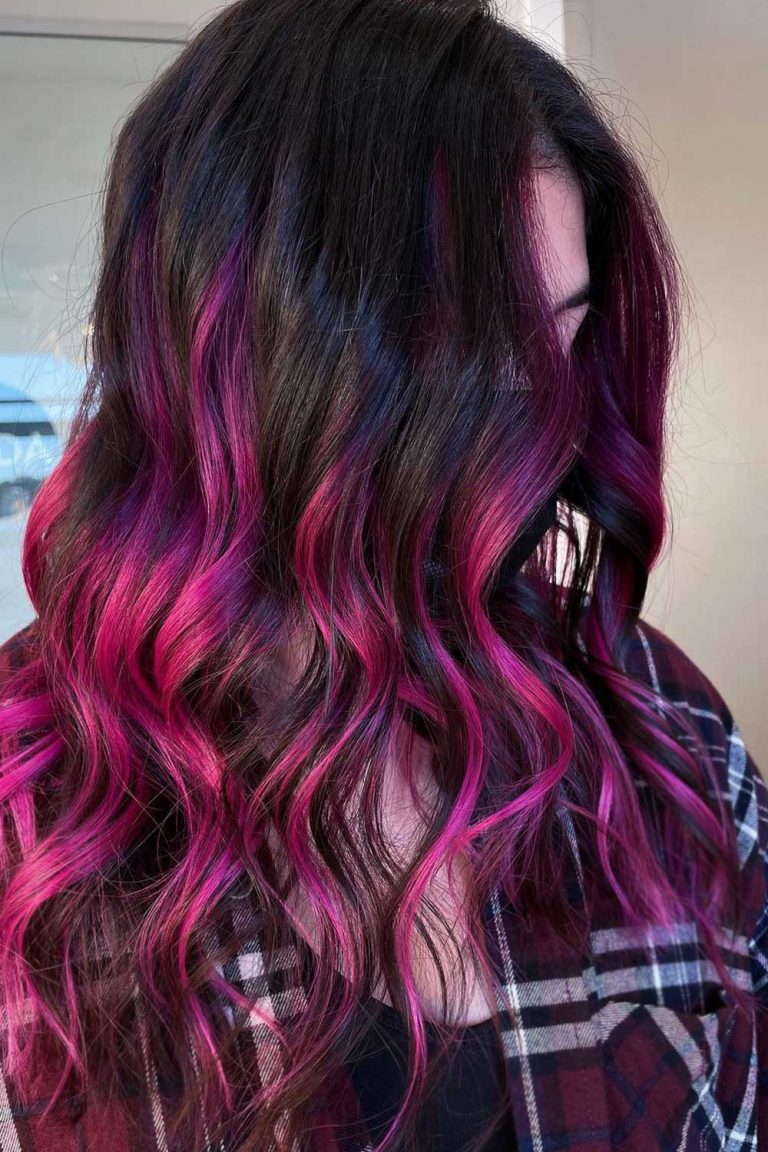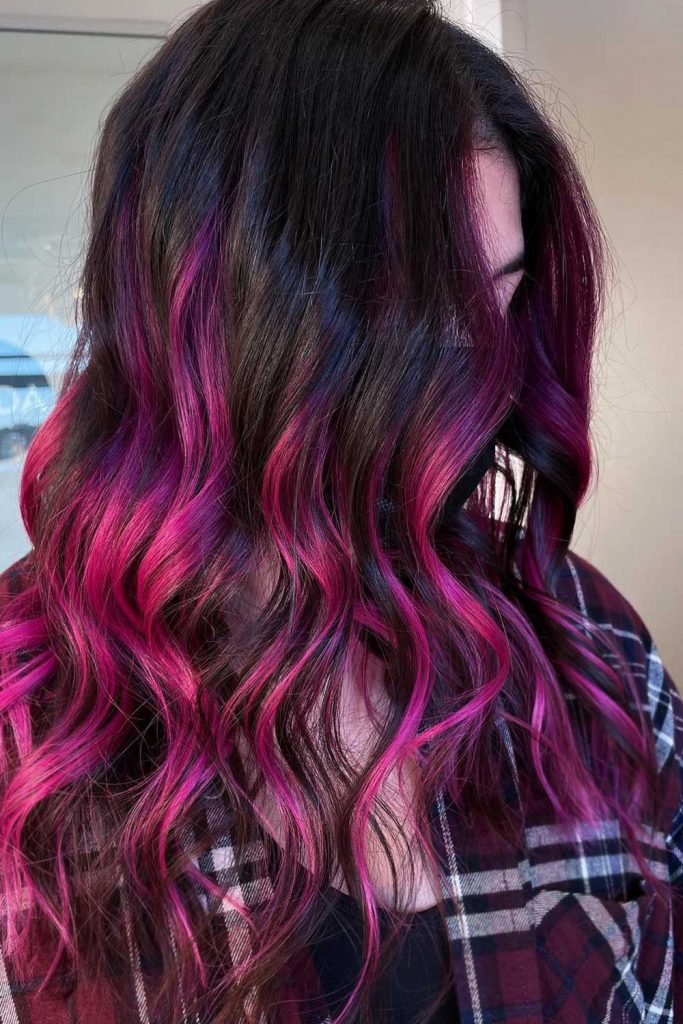 Source: jbootybb/Instagram
Has it ever occurred to you that dark hues can be as vibrant as their lighter relatives? Look at this breathtaking magenta ombre and envy the lady sporting the look. Or, you can book a visit to the salon today and enjoy your own reflection in the mirror.
Deep Cherry Root + Bright Rose Ends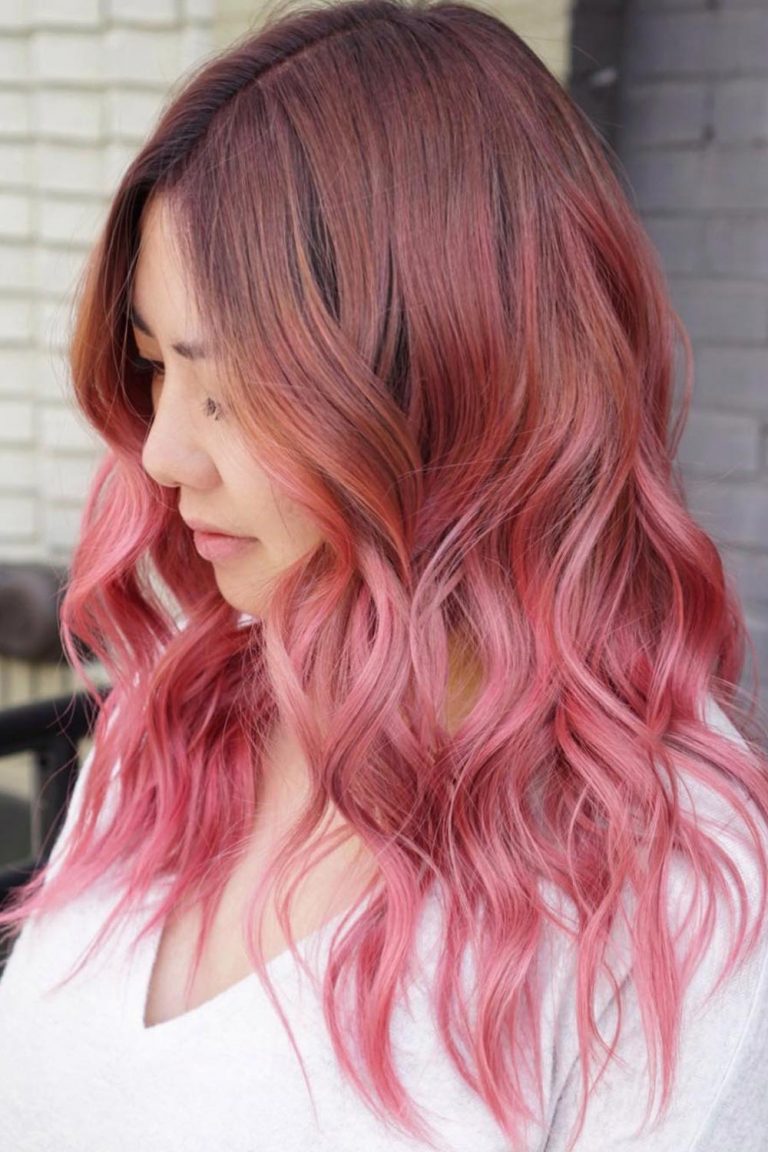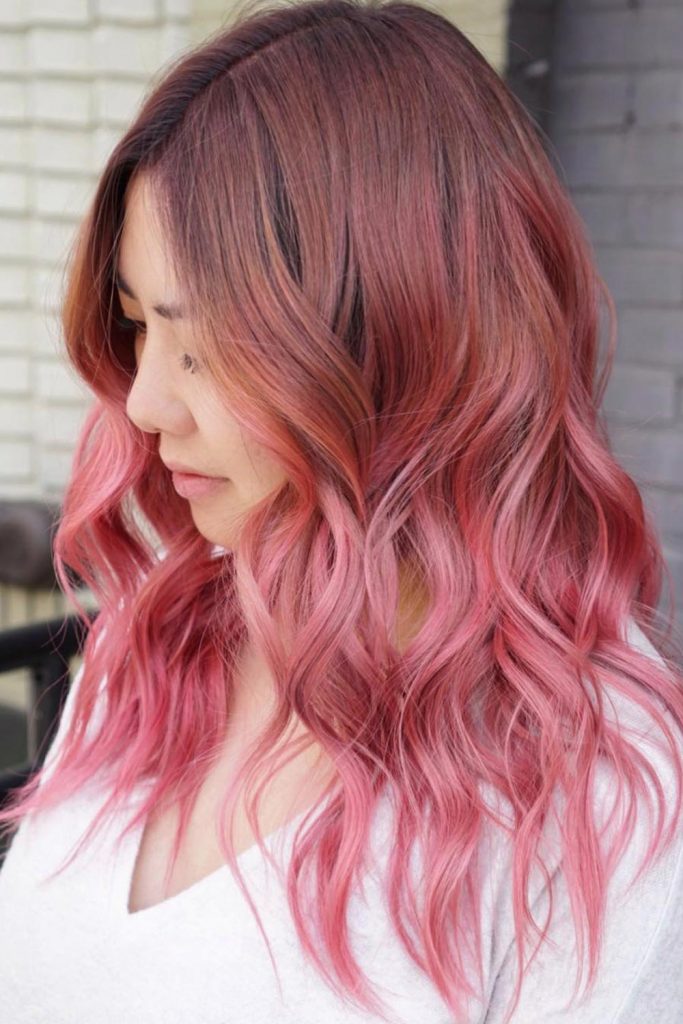 Source: maayanbirnstein/Instagram
Very often, colorful ombre is inspired by the flora that surrounds us. A dustier version of Sakura bloom is a thing, and you can wear it with dignity.
Light Magenta To Platinum Blonde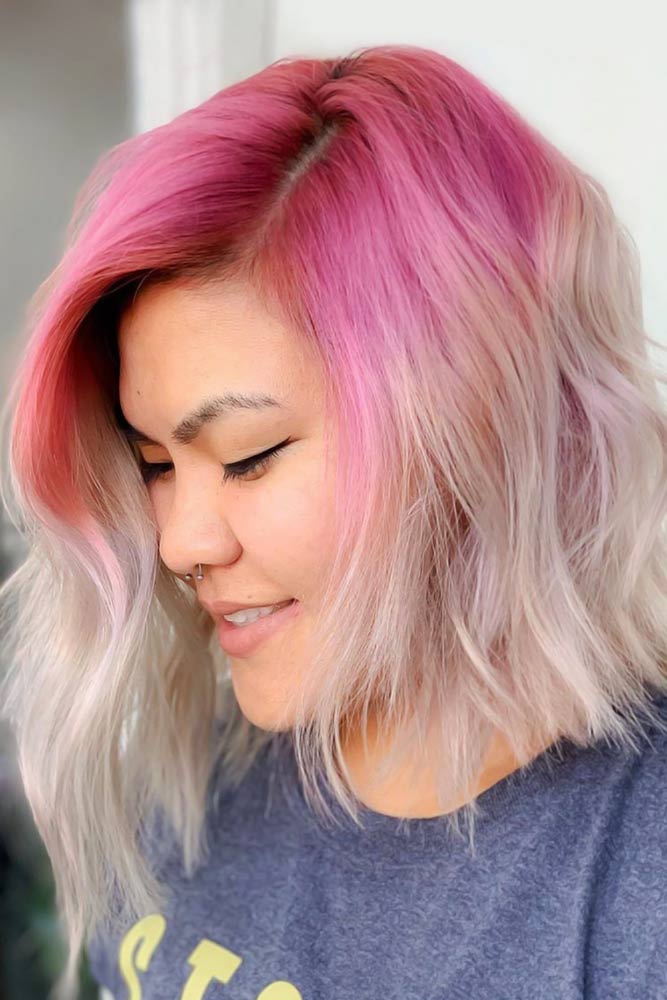 Source: theniksters/Instagram
Using at least two shades of pink on your roots will create an illusion of fuller hair. Keep in mind that your base platinum blonde must have a pink undertone to match your ends.
Pink & Yellow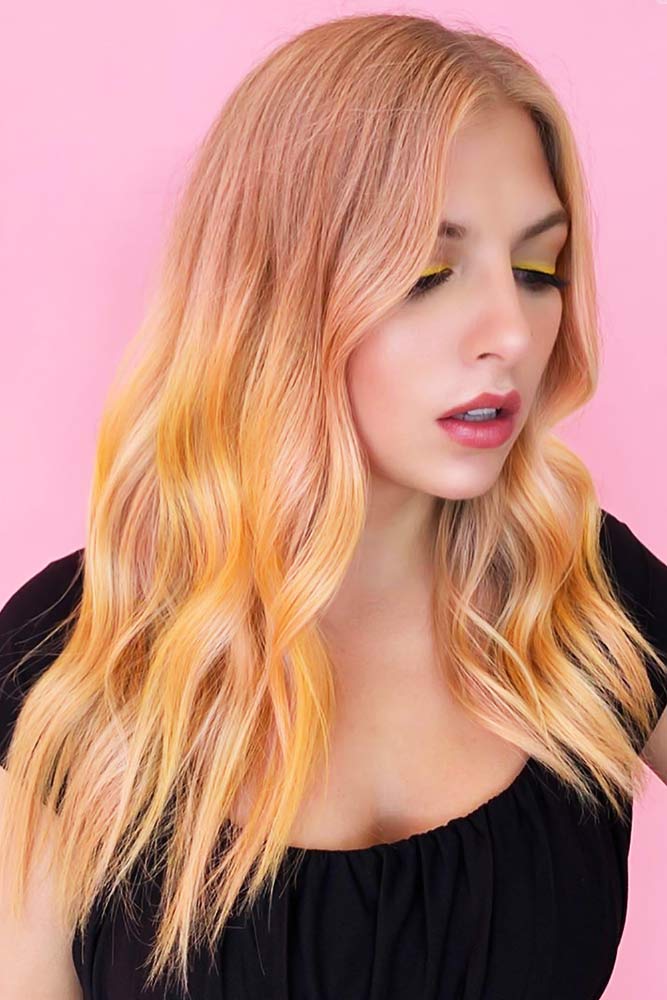 Source: sheffpavelstylist/Instagram
While yellow hair color itself is usually a no-no for its damaging and brassy nature, it can be the highlight of the look when accompanied by subtle, well-blended color. We have suddenly found out that pink and yellow don't only complement each other but also create a very harmonic and, most importantly, dynamic hair look. Since yellow requires a bleach, apply it to the ends or the midshafts, making pink your primary.
Pink Lemonade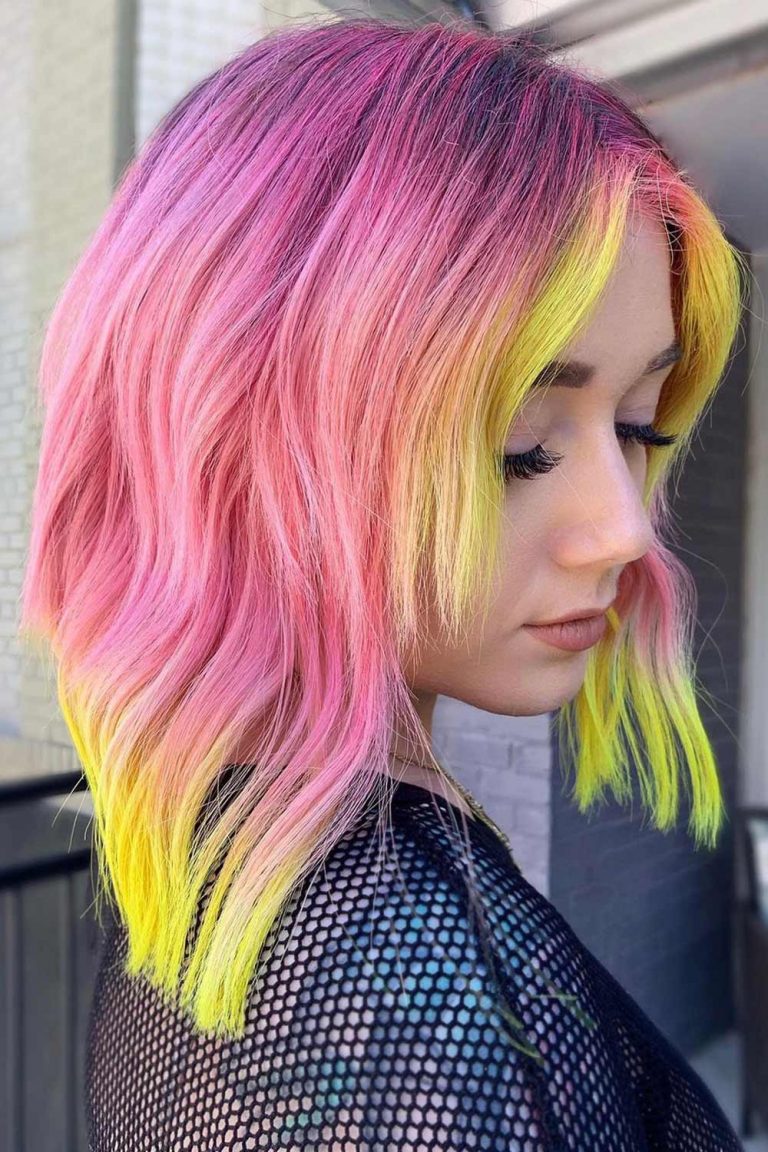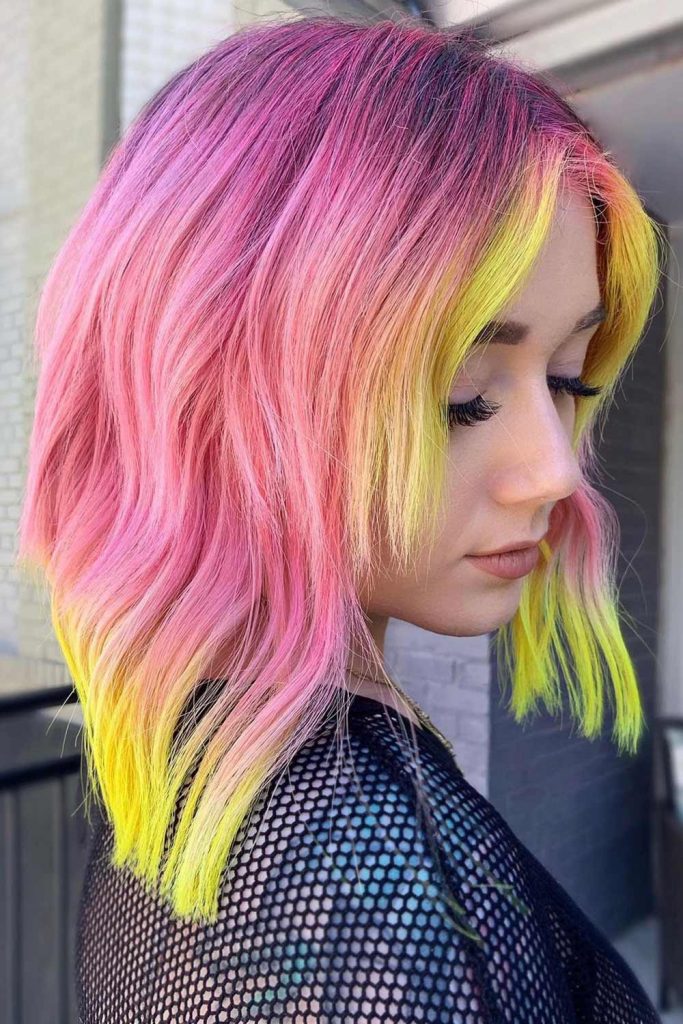 Source: maayanbirnstein/Instagram
Some hair colors are as energizing and inspiring as cold fizzy lemonade in heating summer days! And this ensemble is an example of the combination we're talking about. It begins with deep and saturated pink roots that smoothly blend with neon orange tips. Whatever outfits you wear, you won't ever look bleak with such a sultry color mix.
Dark Rose Ombre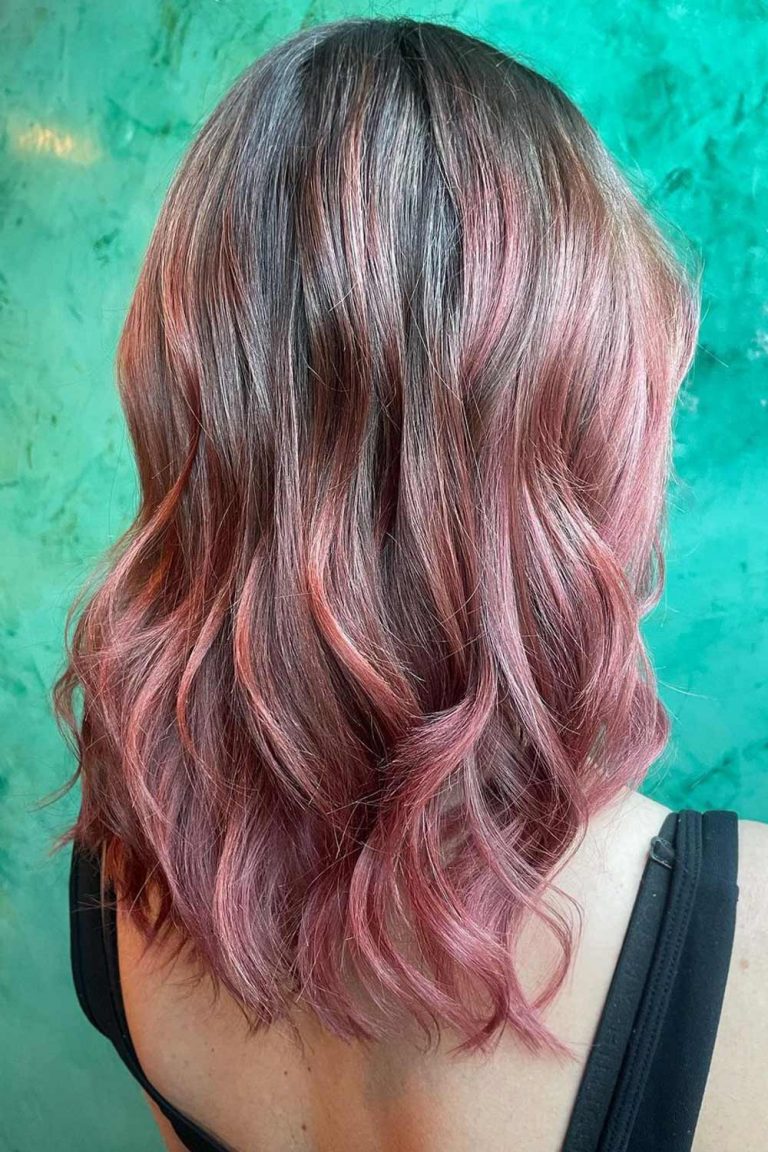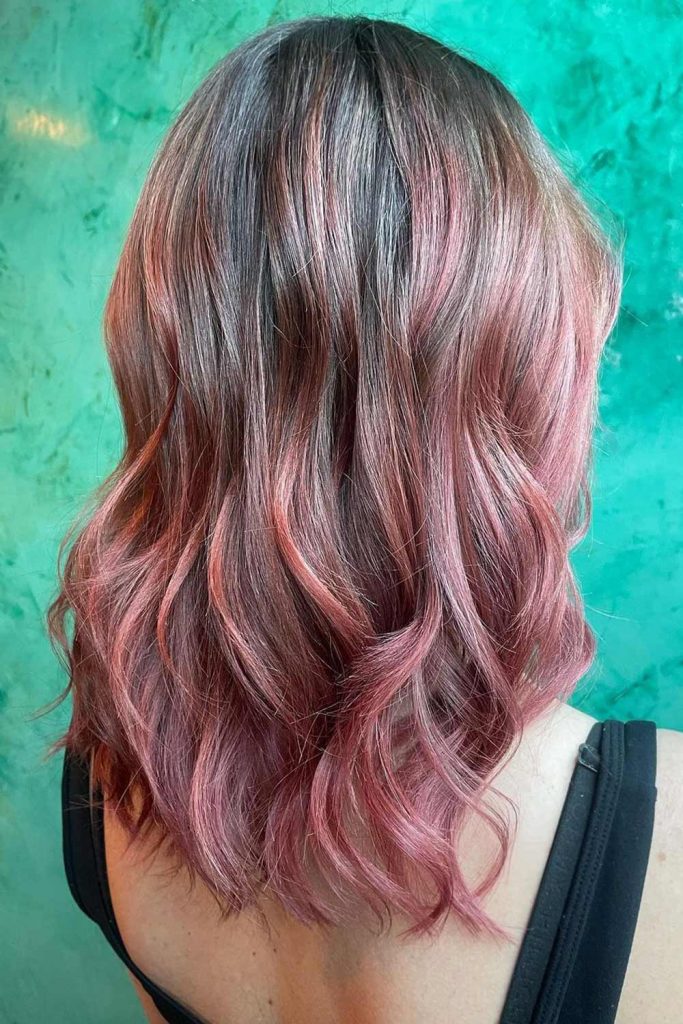 Source: riibendz/Instagram
Words are not enough to describe how much we love dark-to-pastel warm ombre ideas! When the depth of dark shade meets the gentleness of subtle rose hue, they create a harmonic duo that reaches the perfect contrastive balance. To add a sense of shining, ask your stylist for some whitish streaks at a couple of strands.
Black & Rose Gold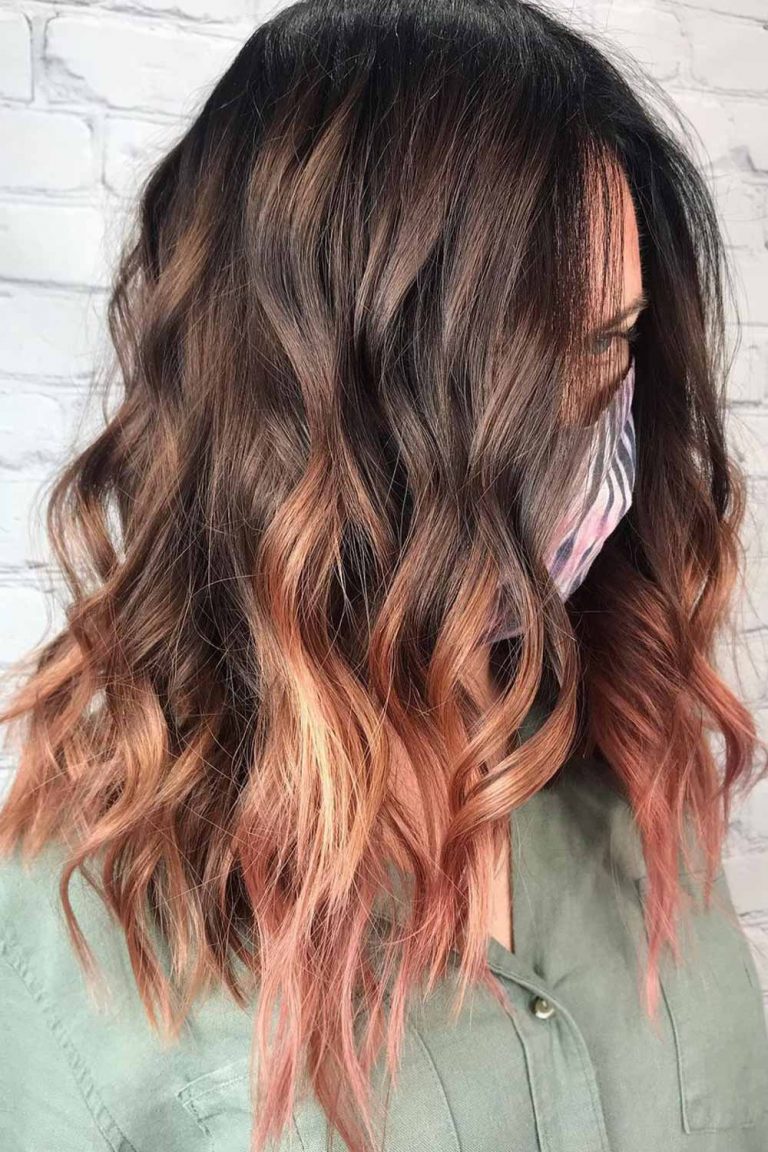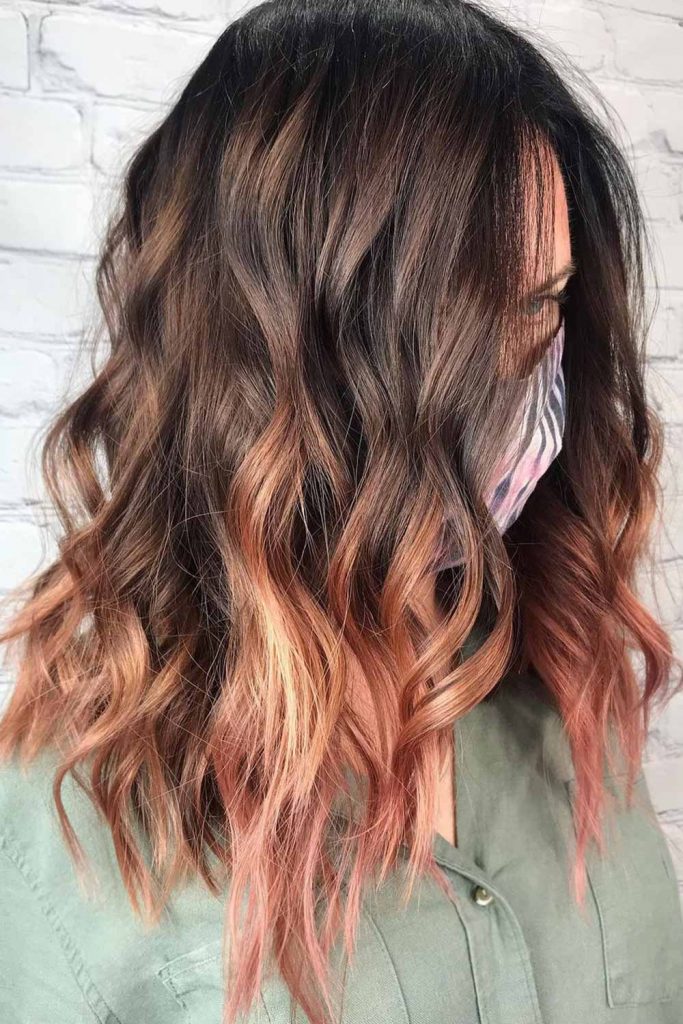 Source: ivanaluxe/Instagram
Dark roots have never looked so noble. There's no need to repeat how popular rose gold color has become for its rich, yet elegant finish and regal shine. And if you think that this color won't go well with a brunette or black base, this jaw-dropping idea is here to prove you otherwise. Properly applied ombre hair washes away the line where dark and light colors contrast, forming a stunning single whole out of them.
Colorful Ombre Hair
Tired of all these familiar hair colors? Mix them all to create a brand new rainbow that will always look fun and unique! Colorful ombre hair ideas are the synonyms for bright and vivid experiments. Let's play around with different shades!
Yellow On Brunette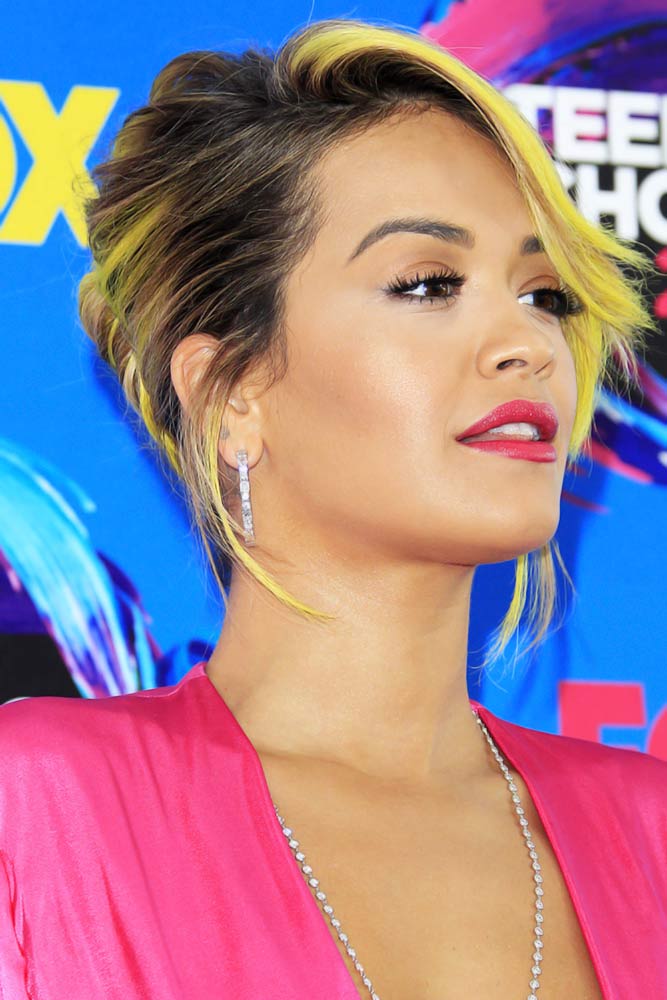 Source: Kathy Hutchins/Shutterstock
Rita Ora was blonde for a long time until she realized that her blonde hair routine needs something deep and accentuated. Then, the amazing yellow ombre was born. The most fascinating fact about this color job is that the overall look appears to be pretty natural due to the natural brunette base. Plus, the ombre hits the ends only, getting totally muted at the midshaft.
Red, Pink And Purple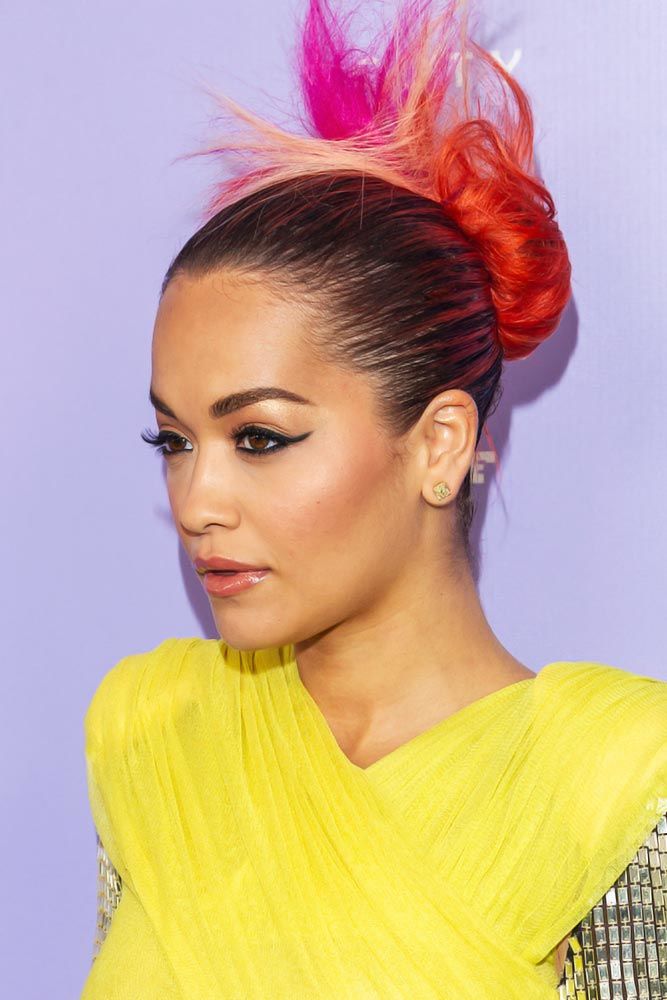 Source: Ovidiu Hrubaru/Shutterstock
How about one more expressive look by Rita Ora? Yes, this time she turned on all the lights. For the most authentic futuristic look, the celeb went for triple ombre. To enhance the screaming effect of the ensemble, she styled it all into a loose knot, making the ends as sharp as the visual impact of her look.
Holographic Unicorn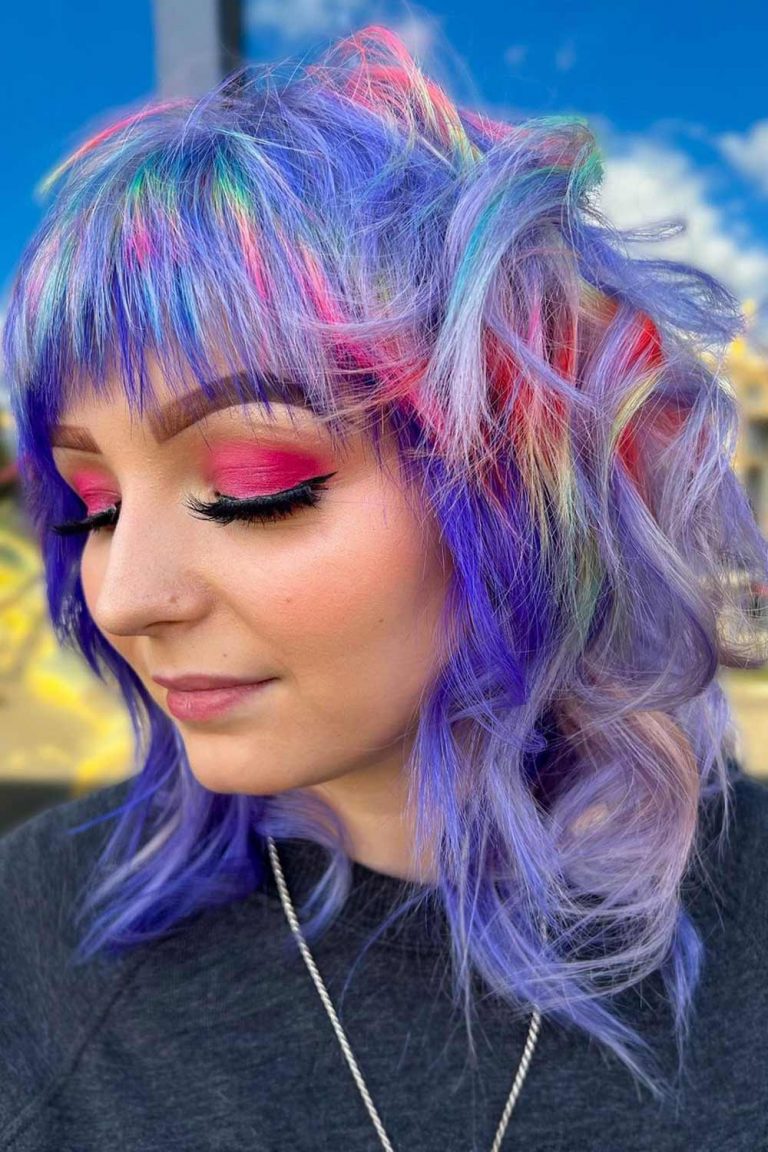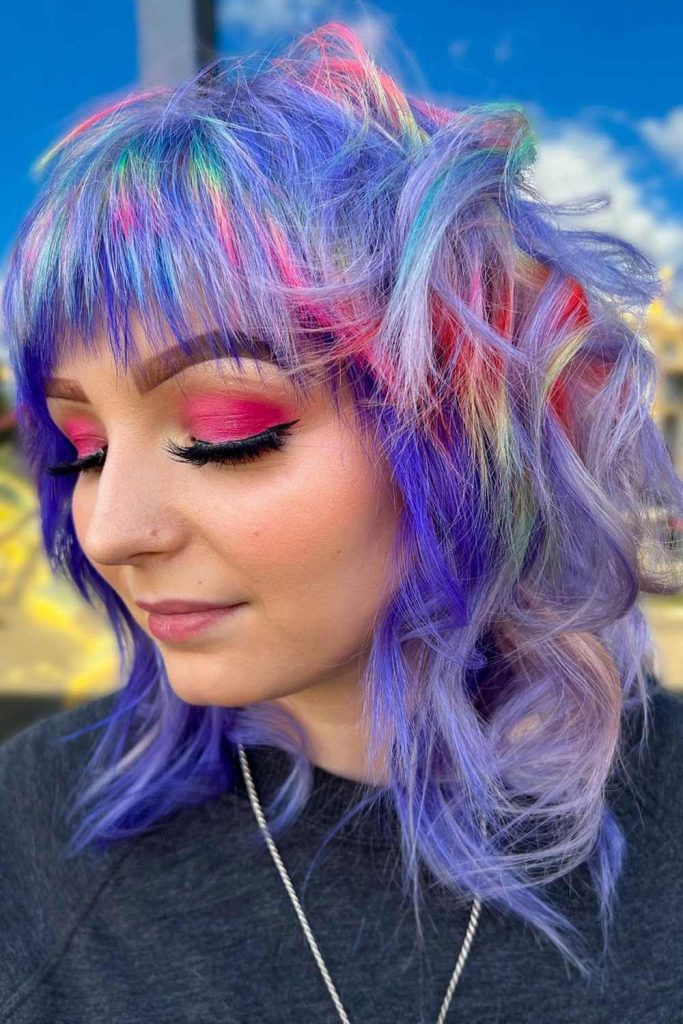 Source: hairbymisskellyo/Instagram
The holographic hair trend has been in fashion for a bit now and usually include pastels, metallics, and bright colors to give you the unicorn hair look. Not just the last couple of months, but this is a popular hair color for medium hair in this season too. A technique called hand pressed coloring is used to get the final look to be so spectacular.
Dark Rainbow on Black Hair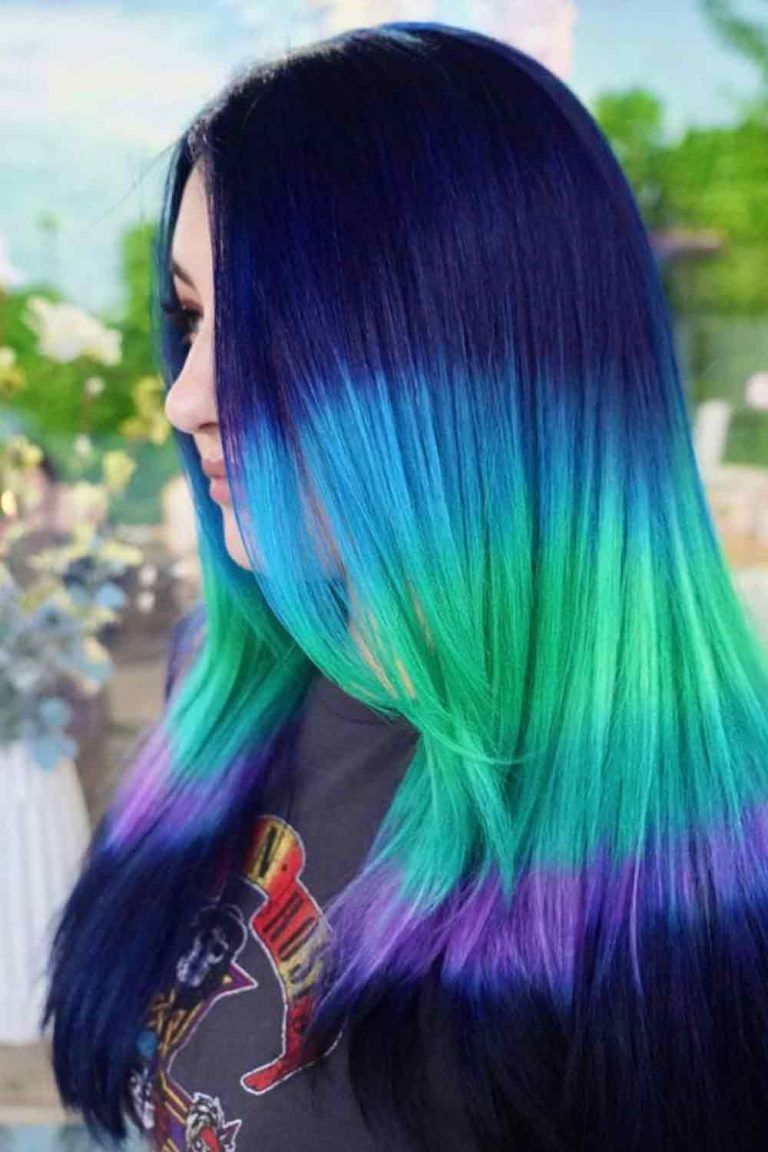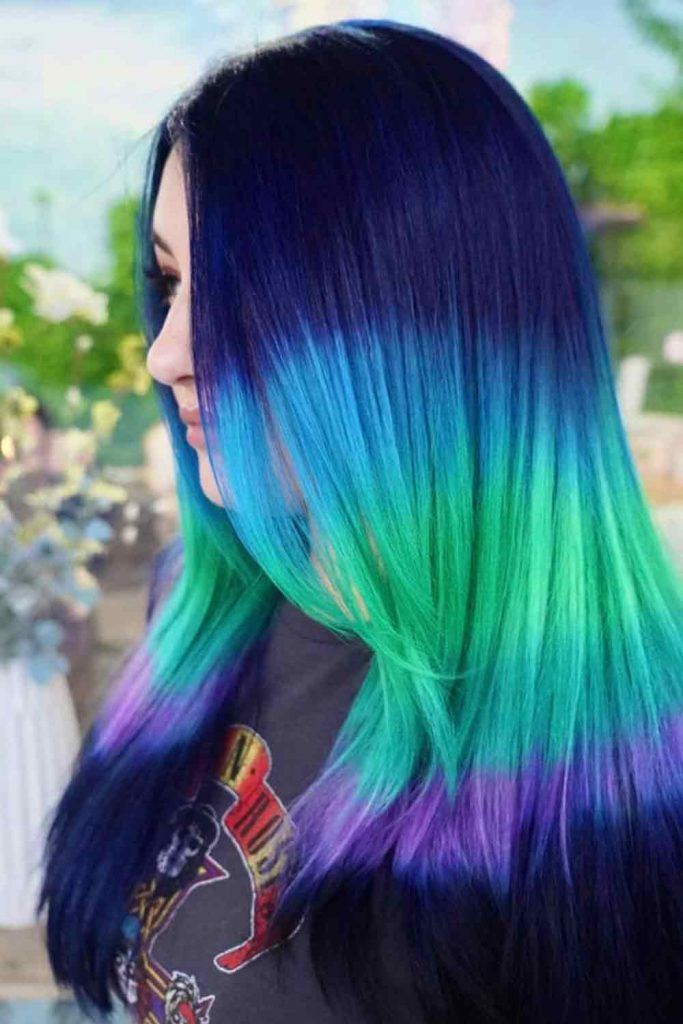 Source: xostylistxo/Instagram
Why pick one color when you can have the rainbow on your black hair? Color the mid section of your hair in either the regular VIBGYOR order or in the reverse order like the model in the picture. If you have been wanting to try the unicorn hair trend but were skeptical, then this ombre style could be an easy and manageable option.
Galaxy Hair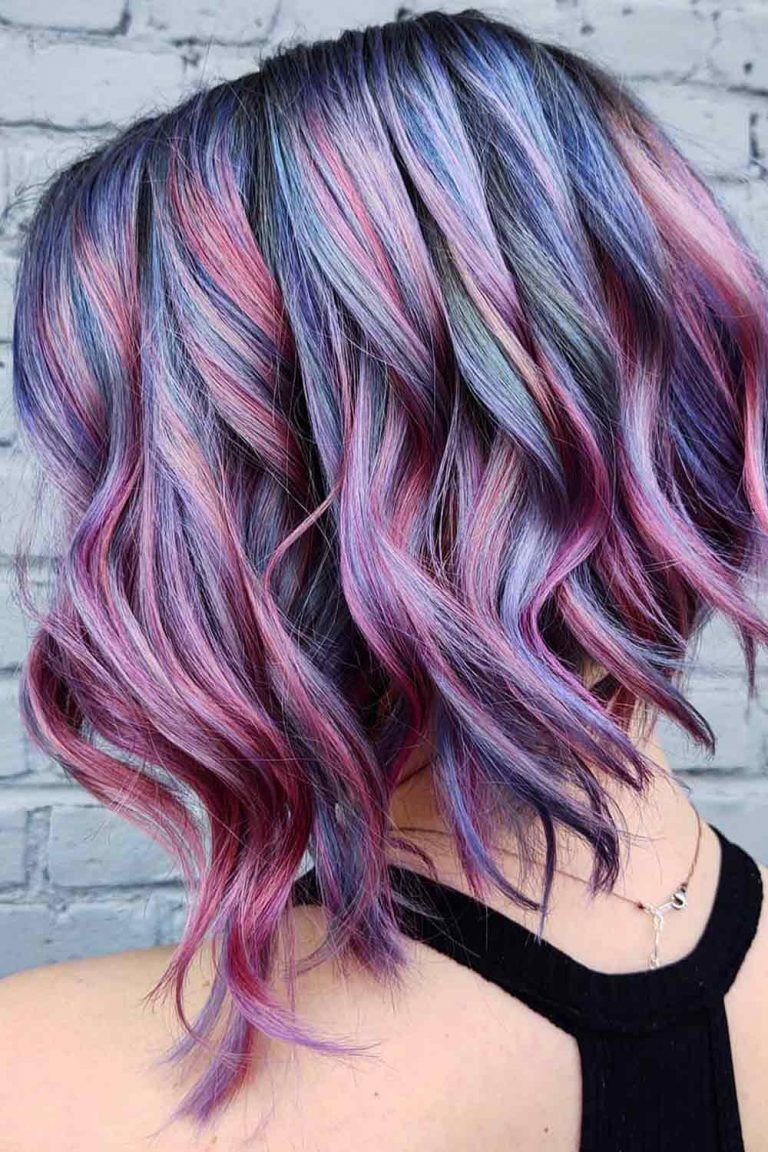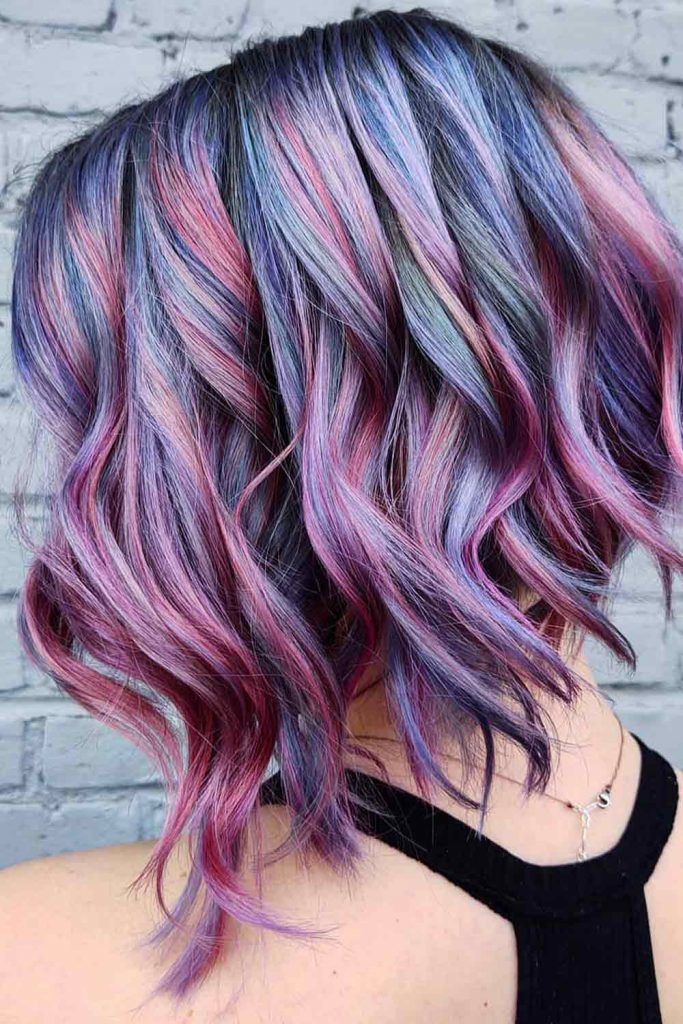 Source: adlydesign/Instagram
Mesmerize people with an ombre hairstyle that resembles the starry sky. Galaxy hair with deep roots that progress into blues and grey are a sight to behold. Add a dash of purple or pink to the grey ombre and set hearts on fire.
Rainbow Ombre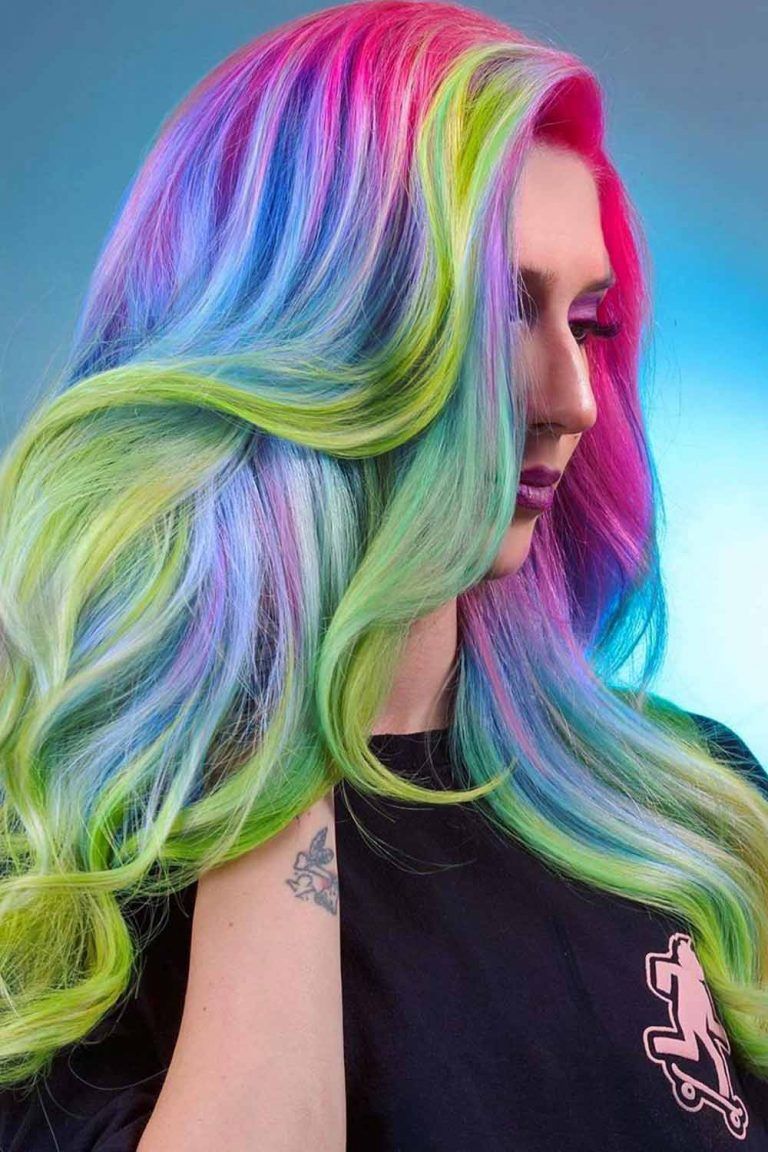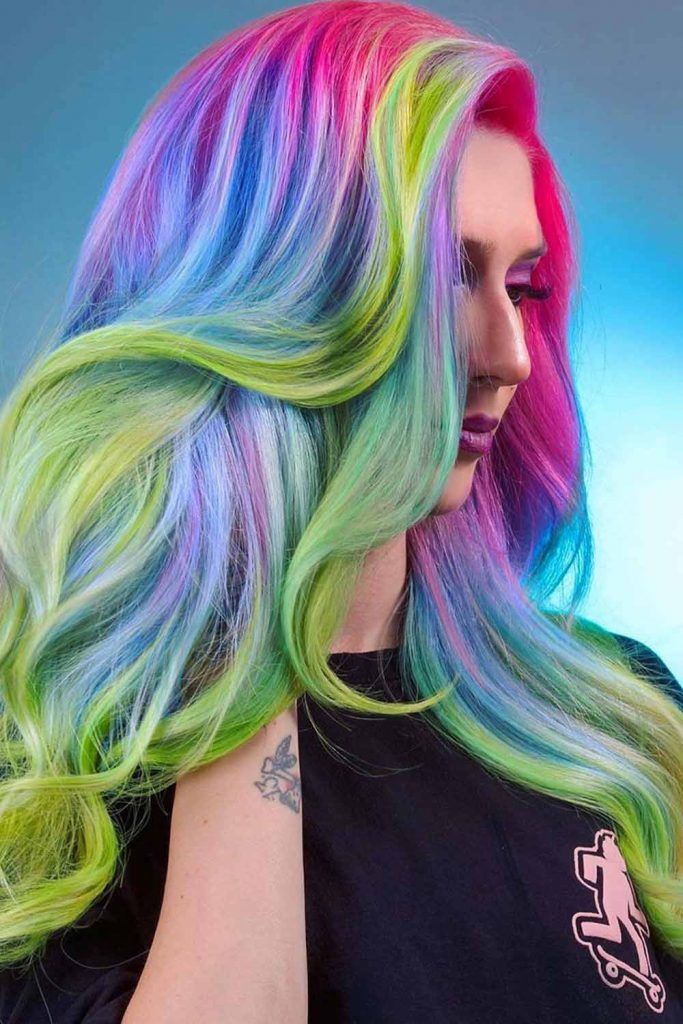 Source: hairgod_zito/Instagram
This is the epitome of embracing the ombre look. You can opt for any range of colors, from a variation of the same color in different shades, to a fun combo of your favorite colors to mimic the true colors of a rainbow. The best part about this look is that you can totally make it on your own!
Pastel Rainbow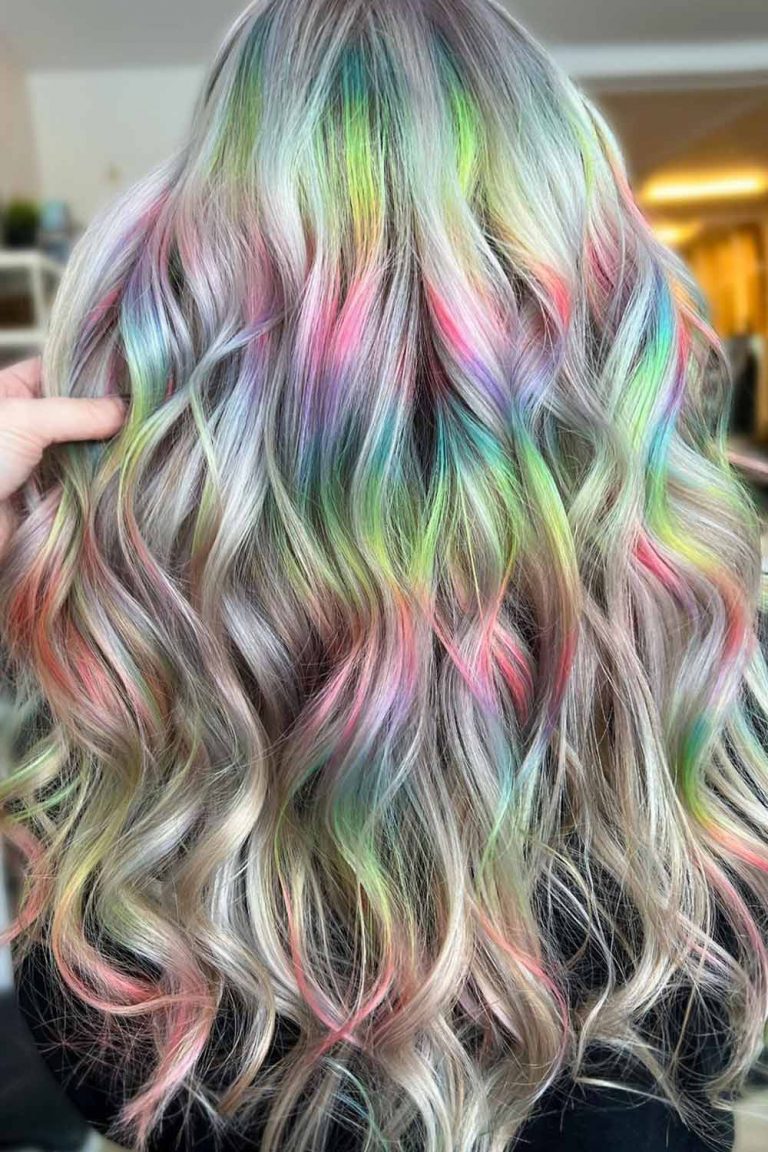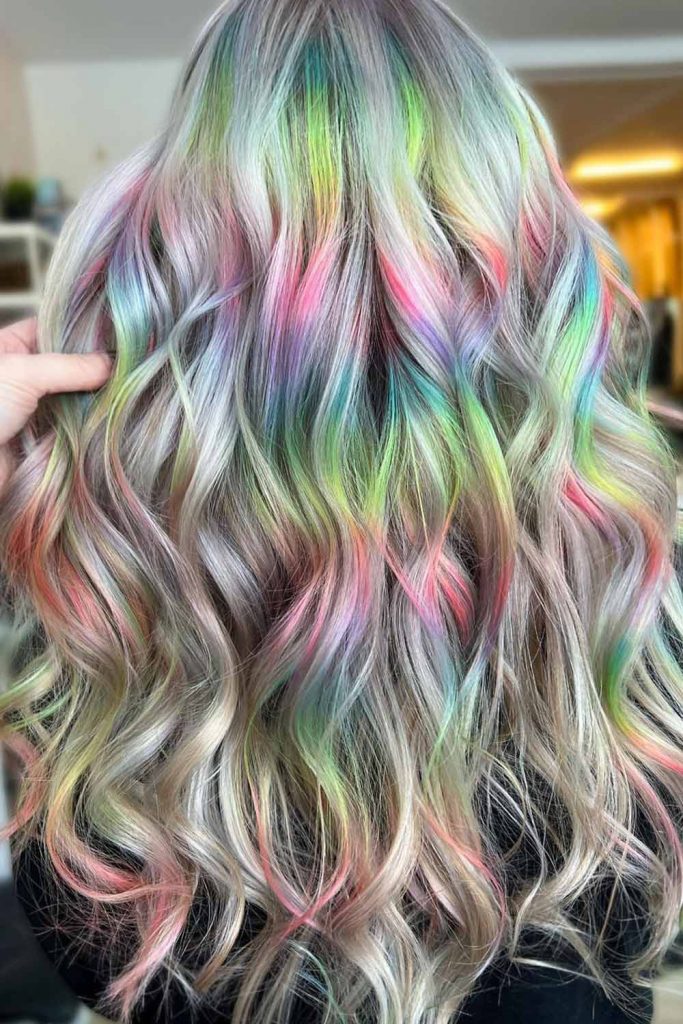 Source: hairbymisskellyo/Instagram
This is the new trend that takes over fashion world with the speed of light. Nothing looks cuter than rainbow hair. It takes away your everyday problems and brings the fairytale in.
Lemon to Blonde Ombre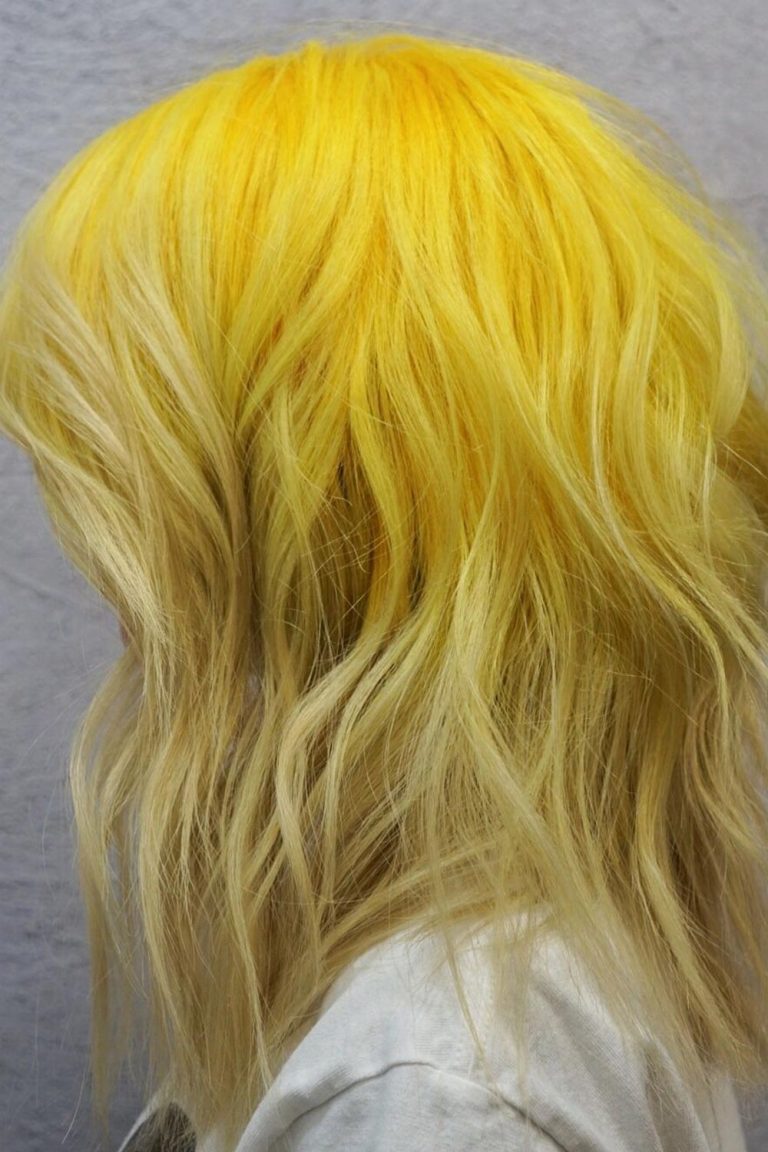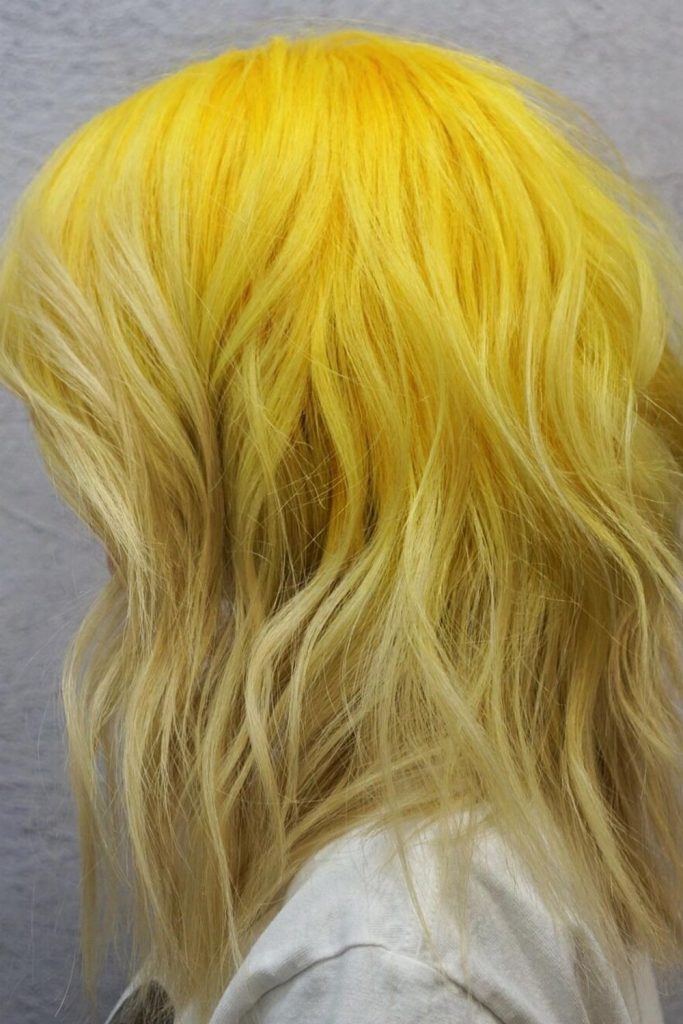 Source: hairbyapes/Instagram
One of the craziest options of ombre hair. But you must admit that this combination of lemon and platinum blonde is winning. Dare to go for it in case your skin undertone is cold because it will only enhance it.
Black To Green Ombre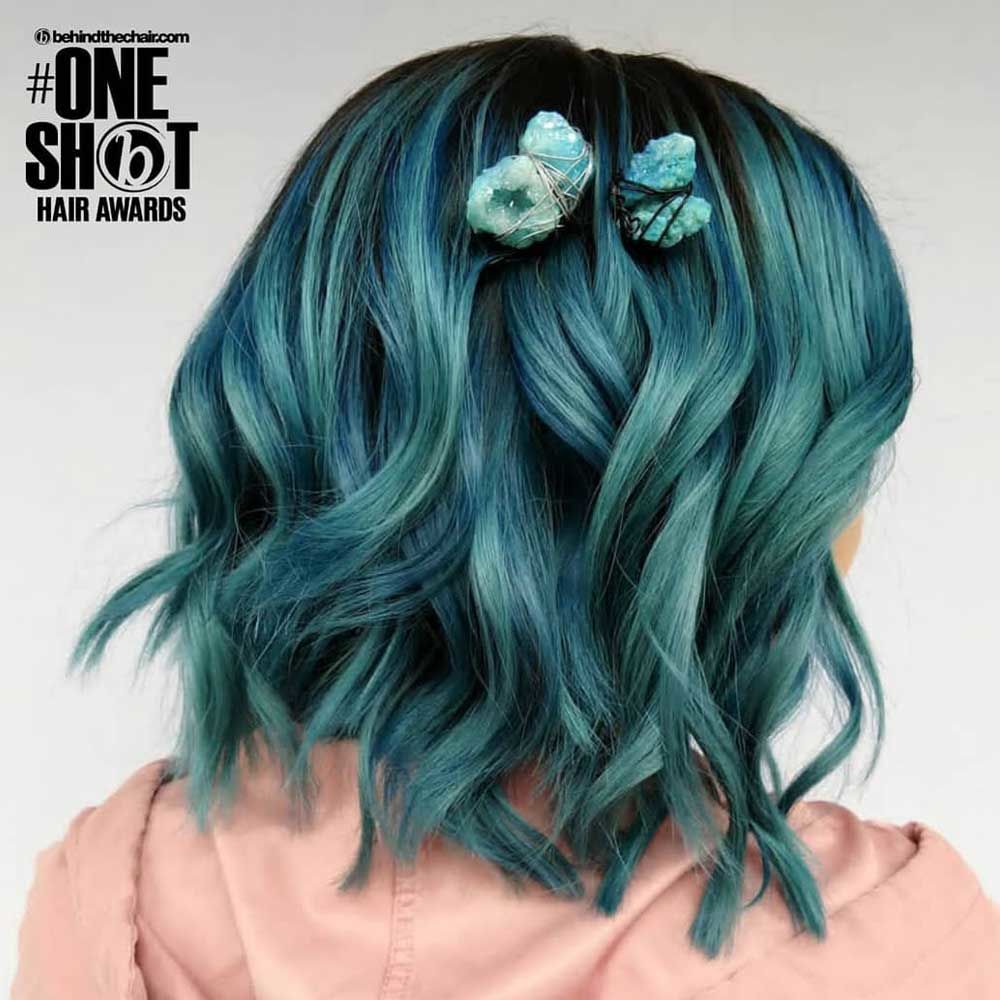 Source: adlydesign/Instagram
Ombre does not necessarily consist only of different shades of the same color. As you can see, there is no limit to the experiments! Just make sure the colors you pick complement each other.
Electric Banana Ombre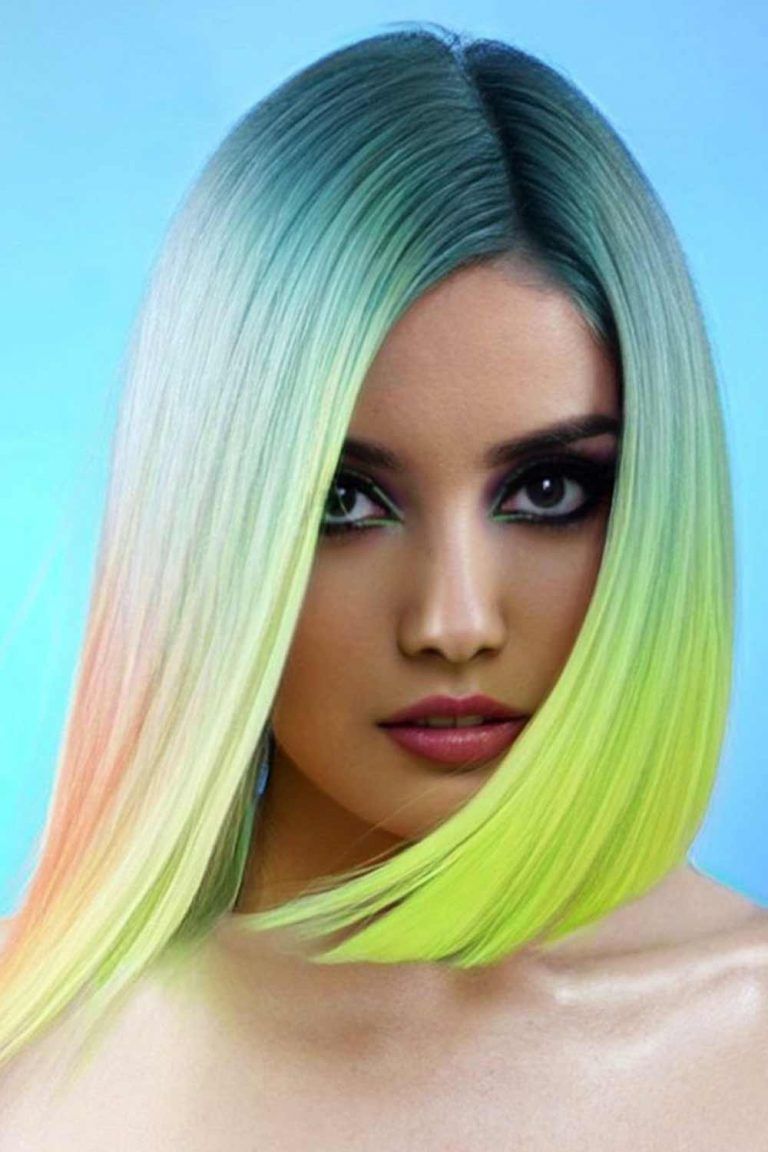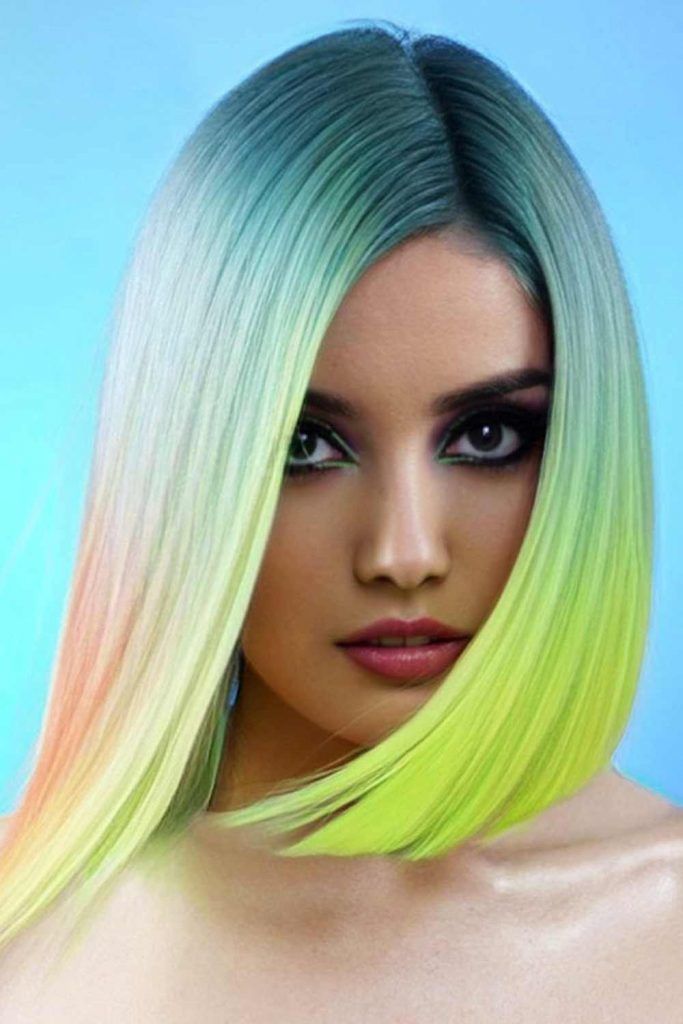 Source: hairgod_zito/Instagram
This electric banana shade will be great to match with natural roots, especially if you are an owner of light blonde or light warm brown hair. Once it fades out, you may go for another crazy color or for natural brown to blonde ombre.
Dusty Pastel Ombre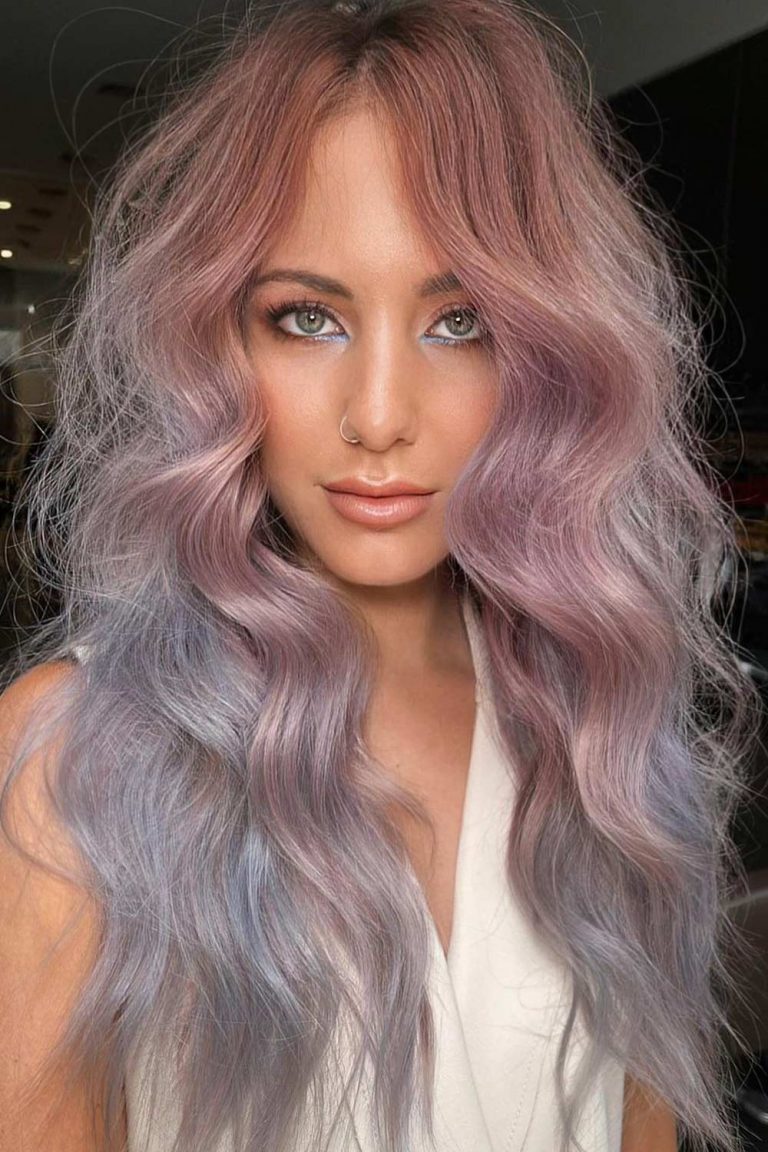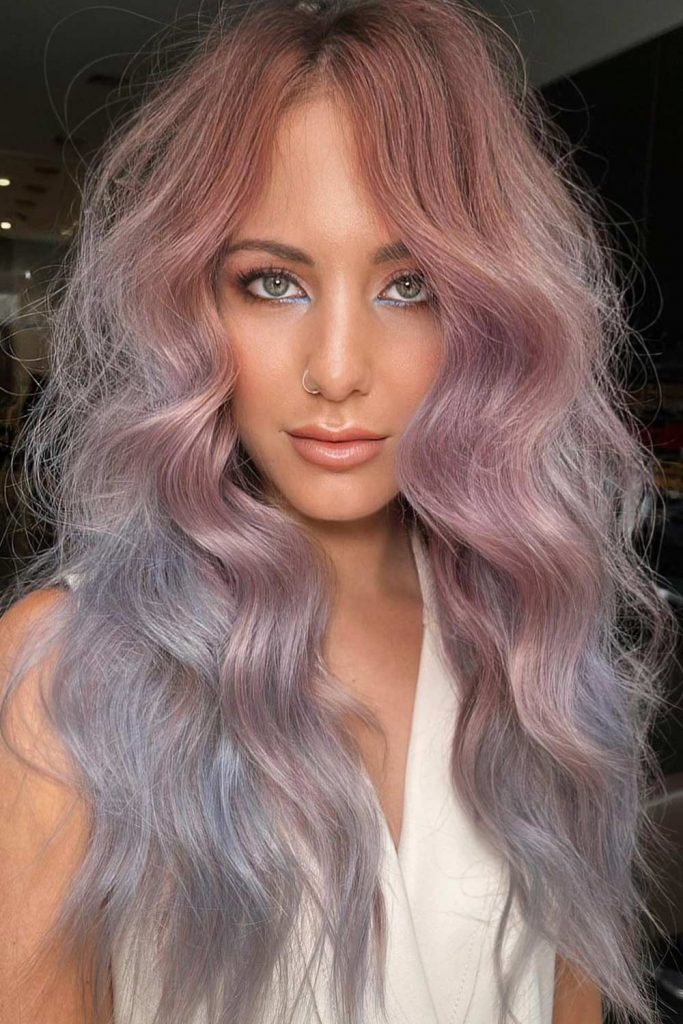 Source: jhair_stylist/Instagram
It is a known fact that pastel hues are overly tempting, and it is often hard to pick just one shade to implement into your style. Should this be the case, you can solve the matter with the help of a skillfully made ombre. As you can see, steel and pink tone transition perfectly into one another.
Cosmic Coral + Phoenix Fire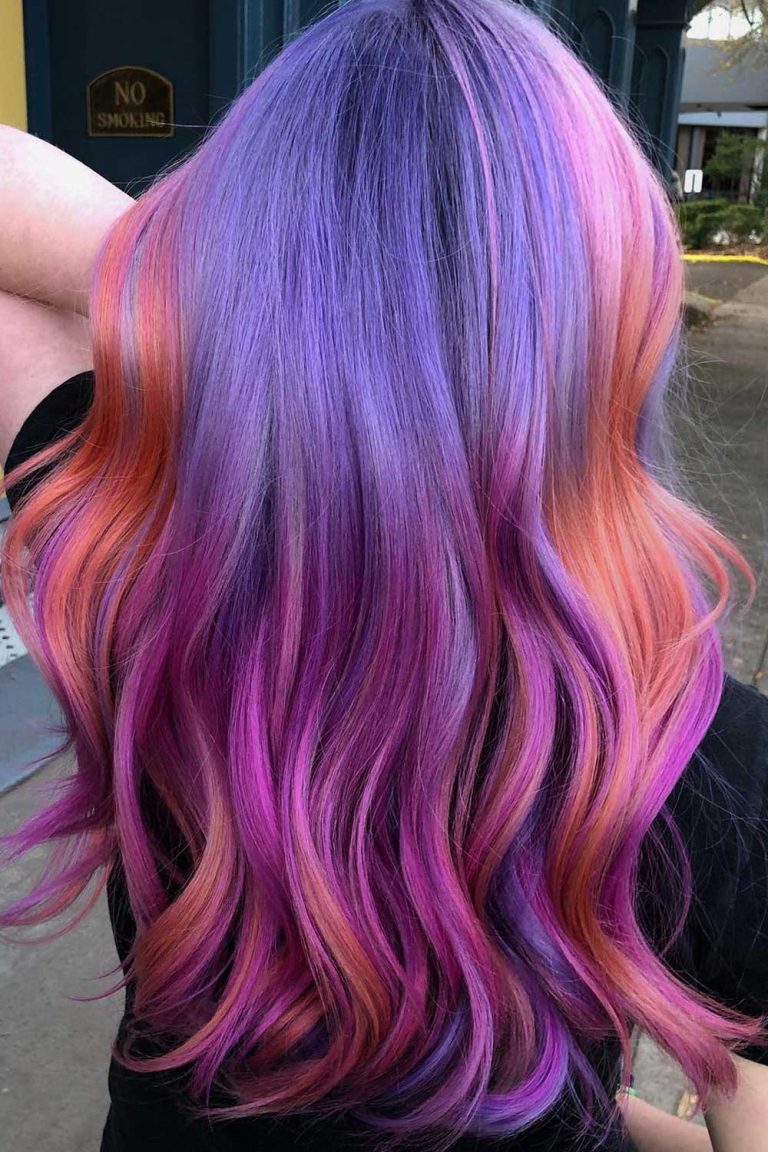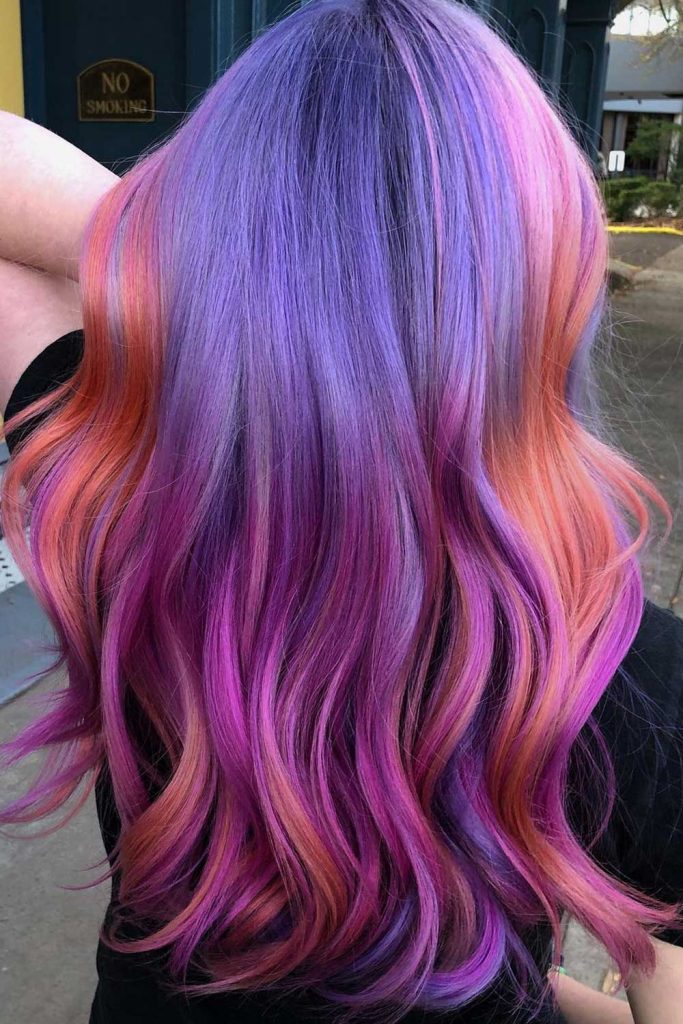 Source: silastylist/Instagram
Would you dare capture a magical creature in your locks? In case the answer is yes, then this cosmic coral and phoenix fire ombre is on the table. However, it takes a truly dedicated colorist to replicate the transition. Pick carefully.
Dusty Green-Black Ombre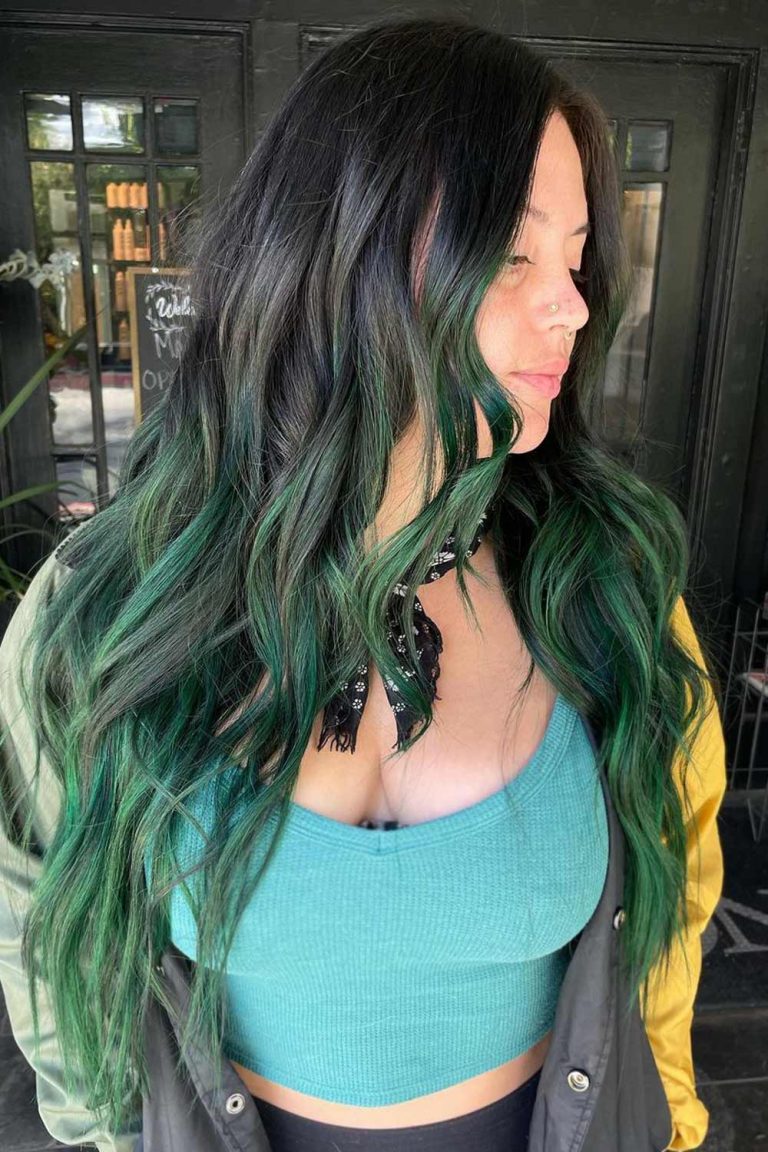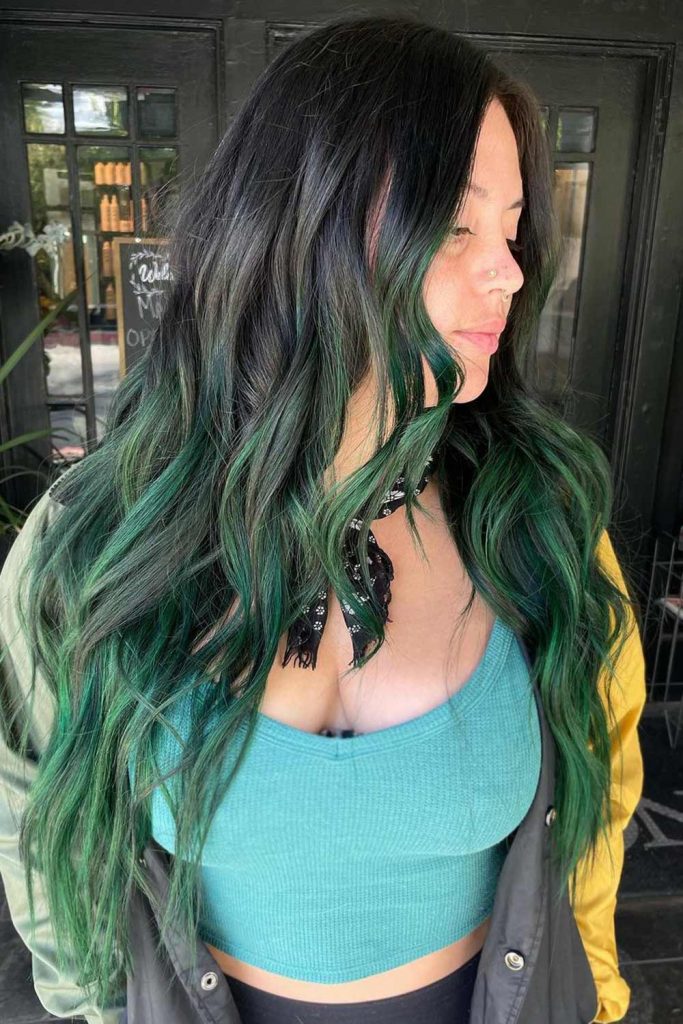 Source: lamiecramer/Instagram
Ombre Hair Tutorial


Source: L'Oréal Paris USA via YouTube
Wondering if it's possible to get ombre hair at home? Well, you tell us! But before you give us the answer, please, check out the super easy and understandable tutorial. Follow these steps for new colors!
Preparation steps:
Make sure that your hair is dry and detangled so that it's ready for the work.
Take a shimmering bleaching powder, pour it into the bottle, and shake it.
Then, squeeze a lightening cream into the bottle and shake it again.
Replace the cap of the bottle with the applicator cap.
Applying steps:
Clip your hair, leaving the bottom loose.
Squeeze the ombre evenly onto the coloring brush and brush your hair at the point that you'd like to spice up. Make sure that the painted area is fully coated with the dye.
Once the bottom layer is ready, repeat the same steps with the top, brushing from side to side.
Leave your hair in the mix for not more than 45 minutes, checking every 5 minutes whether the needed effect is achieved.
To finish, rinse your hair with warm water with a conditioning shampoo thoroughly.
Are you ready to hop aboard the ombre hair color train? The best part about ombre color is that you can totally make it on your own! Now get out there and rock that ombre!
FAQ: Ombre Hair
What is difference between Balayage and ombre?
The thing is, balayage is a method of coloring, whereas ombré is a color gradient. The method is balayage, and the style is ombré. Balayage can be made without ombre, but ombre has to be balayage.
Is ombre hair high maintenance?
Ombre hair is one of the most low-maintenance color styles available. It's one of the few hair colors that may improve with time, as hair grows, giving the illusion of naturally sun-kissed ends.
Does ombre ruin your hair?
Ombre hairstyle, like any other color treatment, can weaken your hair. It's crucial to prepare your hair beforehand and follow the aftercare instructions carefully.