Twisted Low Ponytail
There's no better way to enhance the beauty of your hair than to wear a ponytail accompanied with some twists or braids. The truth is, the only things you need are to loosen your pony, tousling it a bit, and to pull the edges of your braided or twisted elements. That's how you can make it fuller!
Source: emmachenartistry via Instagram
High Ponytail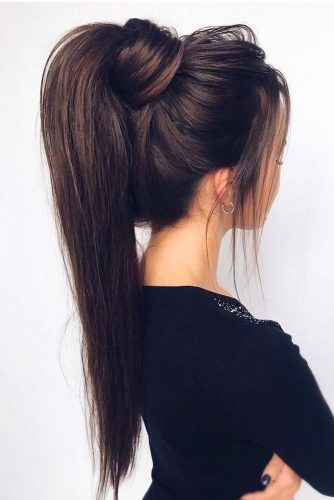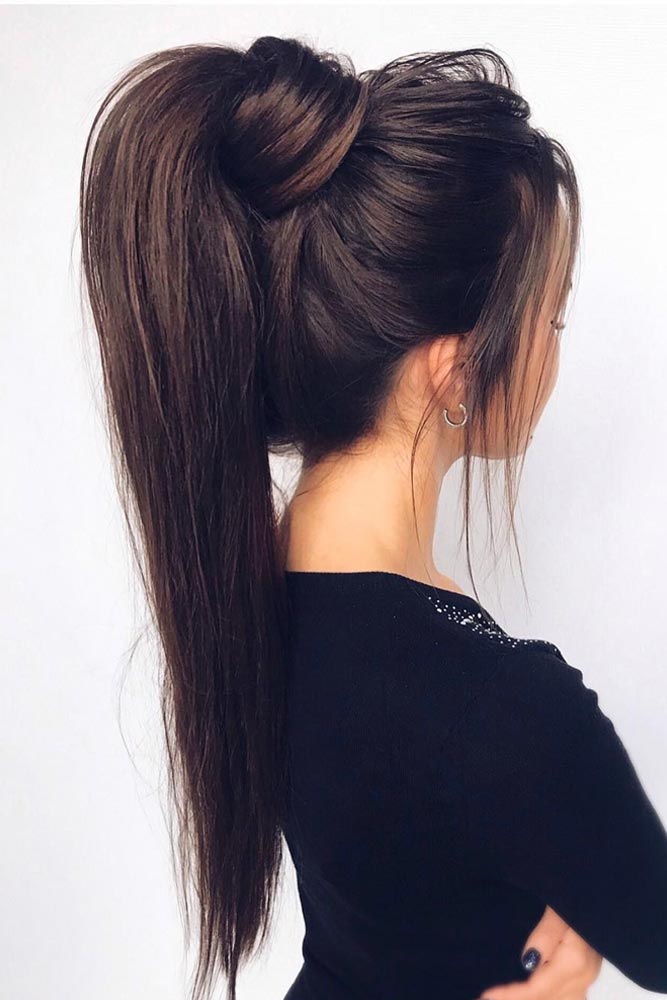 If you're about to flaunt with a ponytail, it should be all about the lifted crown and volumizing textures! Actually, this simple hairdo gives you a lot of room for creativity, so anything you'd like to add to it will work perfectly. Just don't forget to play around with waves and the top: make them as gross as possible.
Source: hair_vera via Instagram
Low Messy Ponytail With Headband
The messier, the better! Long, layered, and messy, who could ask for more? Moreover, when a hairdo embraces all these three iconic characteristics, there's no chance for thin hair looks but to pass away.
Source: missysueblog via Instagram