Thin hair is the greatest fear of many women. But not all of them know that this is not a real problem. In fact, if you know how to deal with fine hair properly, there is nothing to worry about. No one will even notice that your hair is thin. We have gathered some ideas that may be useful for those who think that their hair is a nightmare.
Short Pixie Haircuts For Thin Hair
Source: shorthair_love via Instagram, danielletaren via Instagram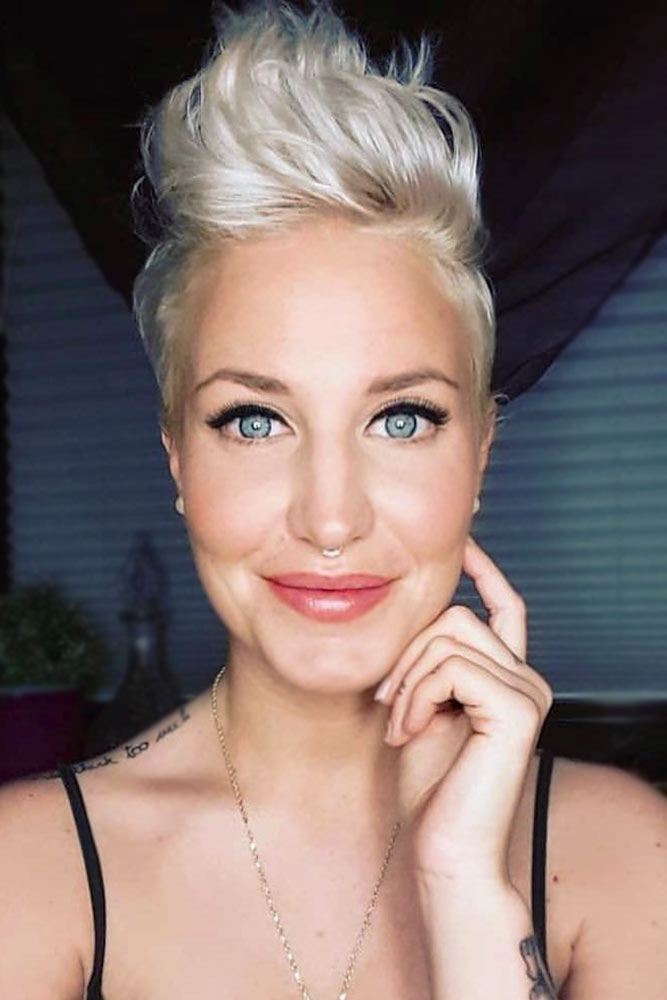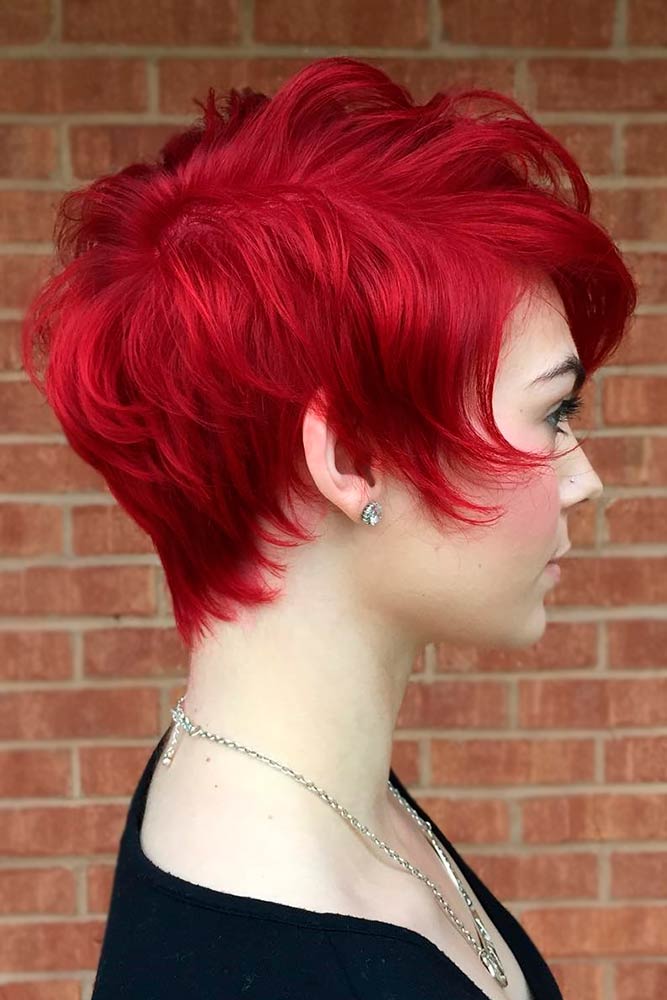 When we talk about short haircuts for thin hair we should bear in mind that lots of layers are supposed to be present. Besides, a nice vibrant shade is always a great addition! How about this bright red short pixie?
Add Some Volume For Your Bob Haircuts
Source: headrushdesigns via Instagram, drelefevre via Instagram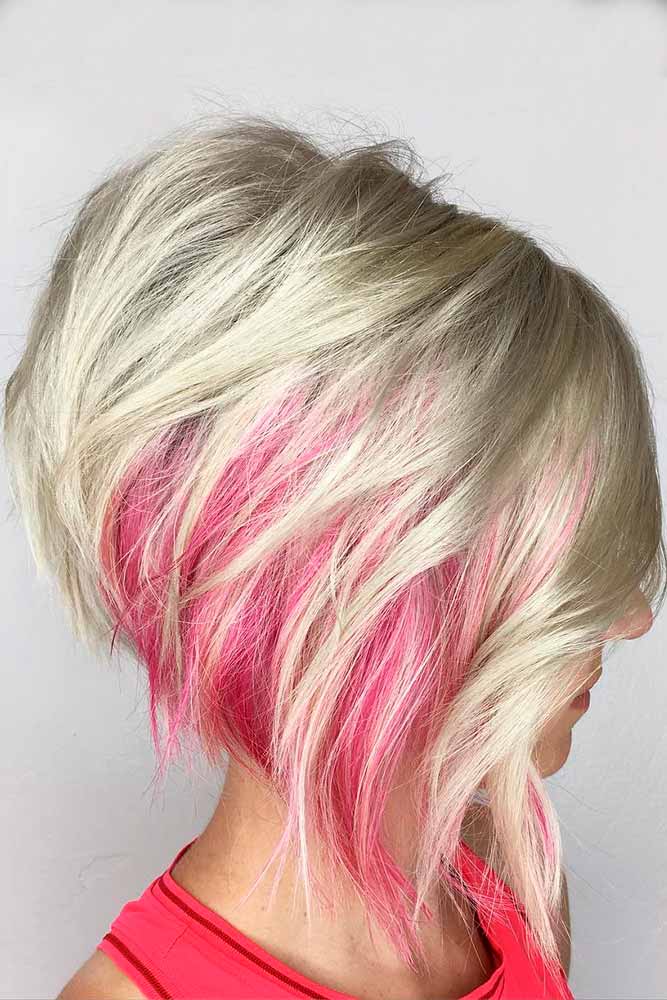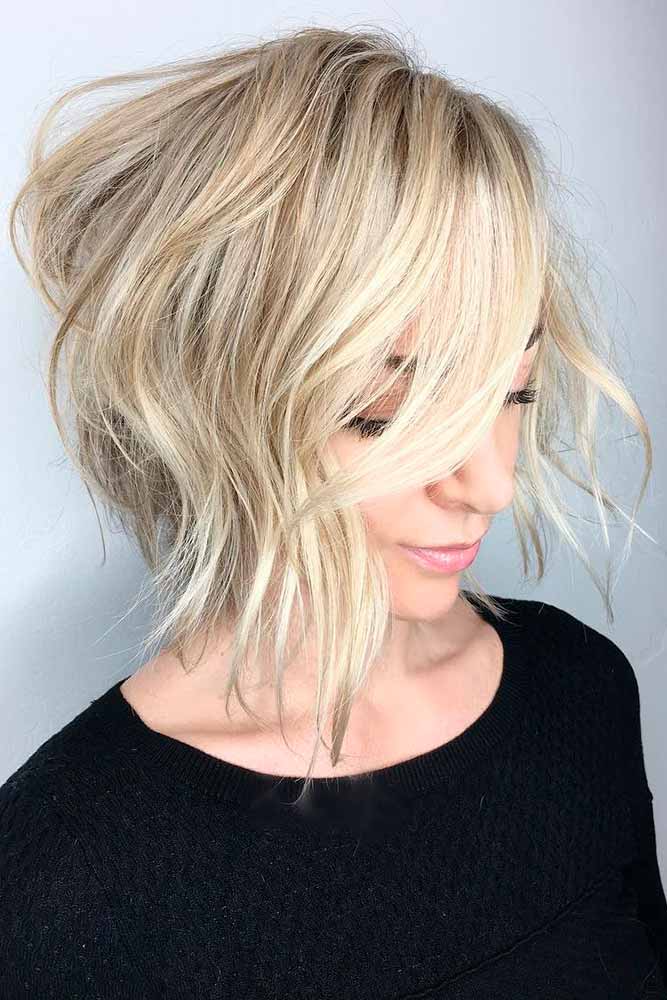 Those who have thinning hair know that the best way to eliminate that effect is to add some volume. There is nothing better that will add volume to your hair than some light waves, right?
Blunt Bob Haircuts For Thin Hair
Source: salsalhair via Instagram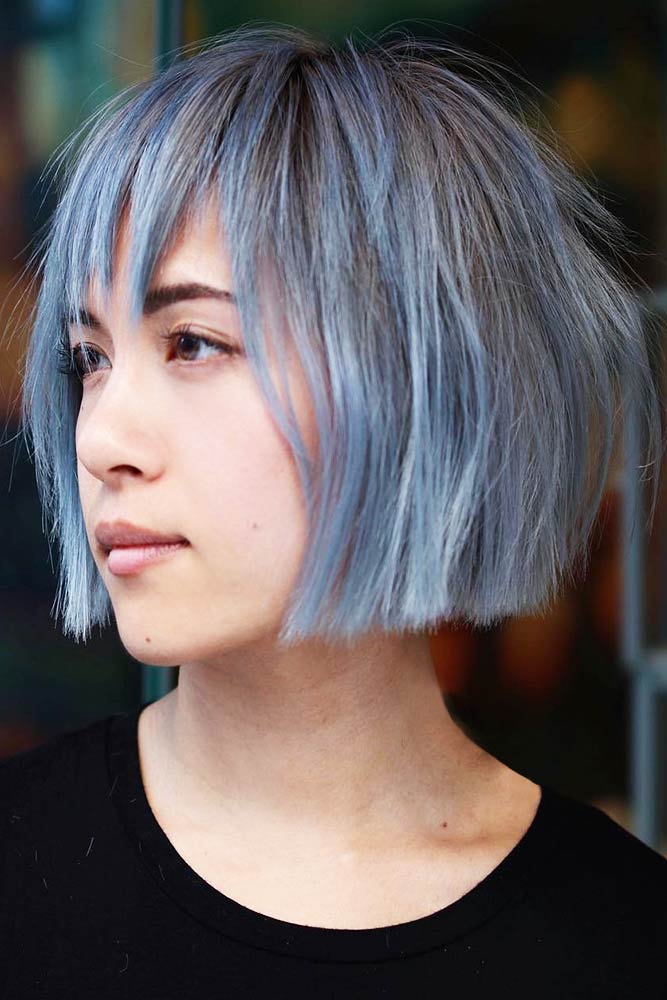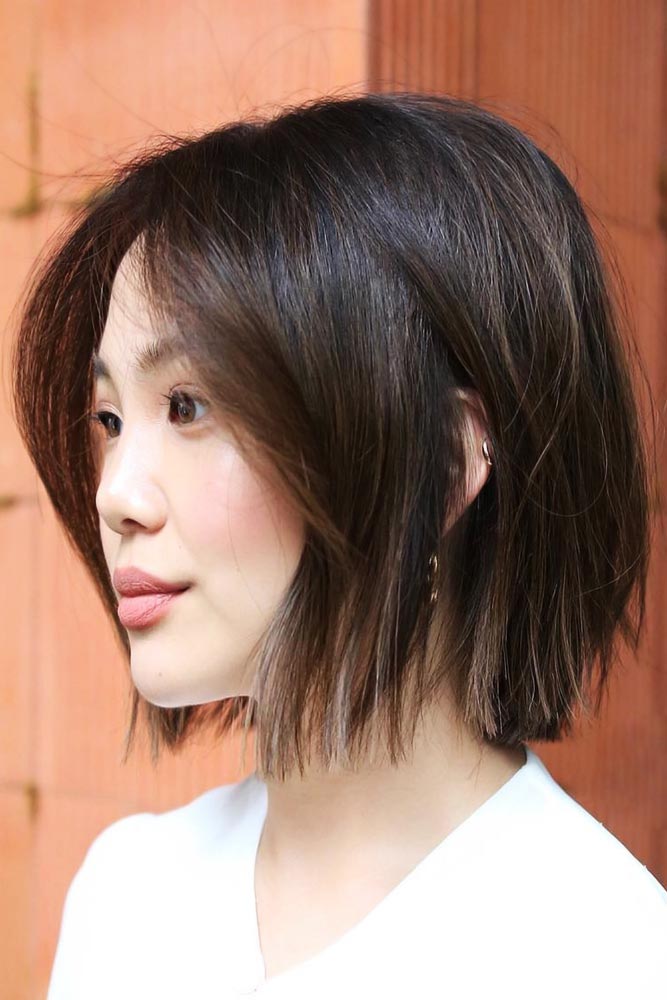 It is pretty difficult to call someone's hair thin, if there is no visible reason for that, right? The best way to achieve that is to opt for some long layers combined with a blunt bob. To be extra misleading, add up some honey-colored highlights to your mane!
Ear Length Bobs
Source: cabelocurto via Instagram, cabelocurto via Instagram, tinikiri via Instagram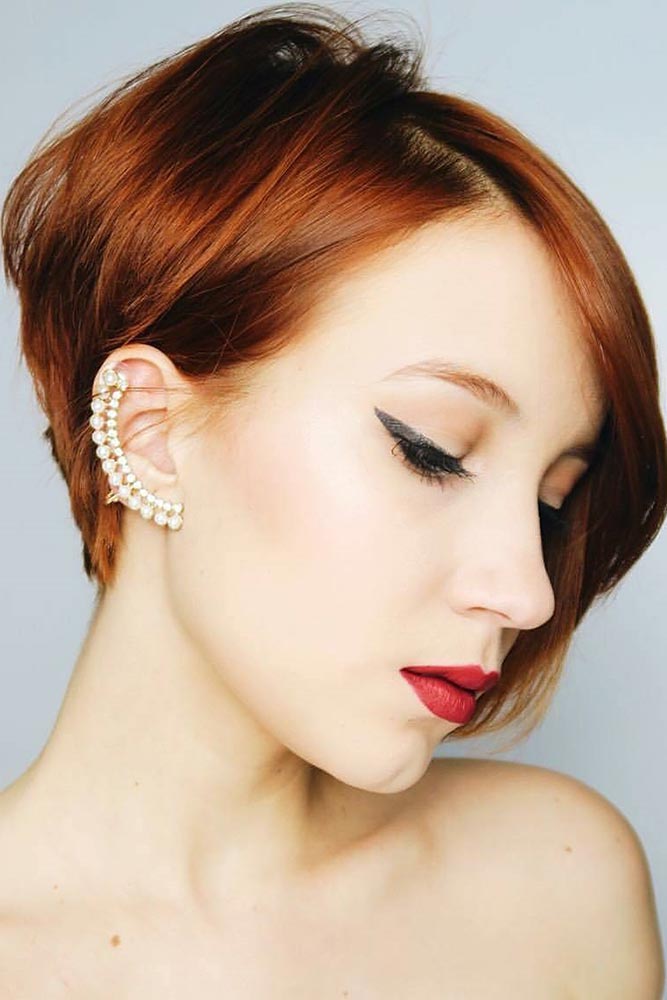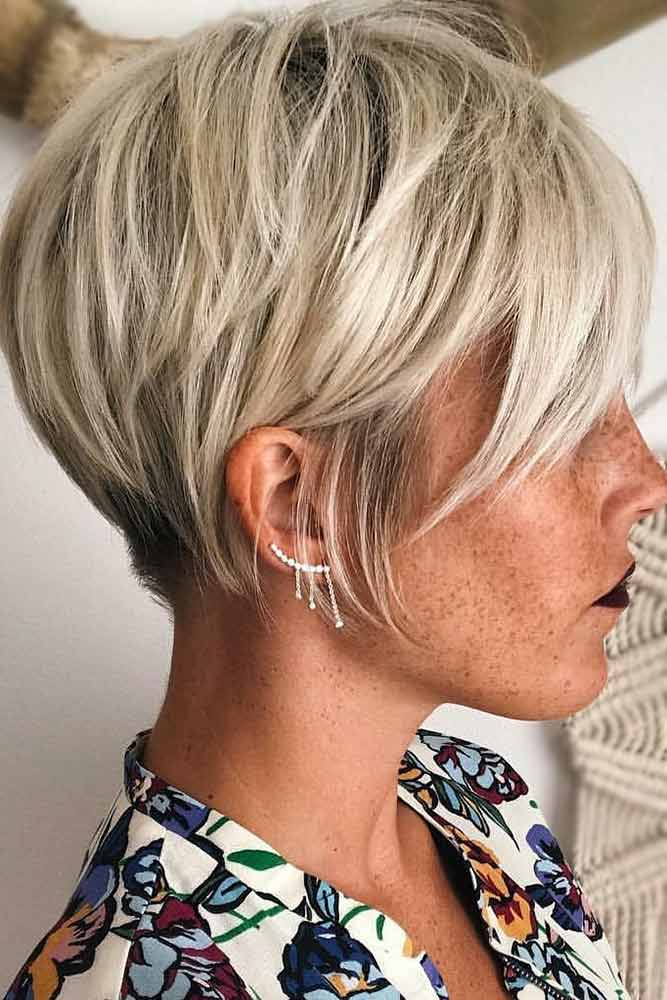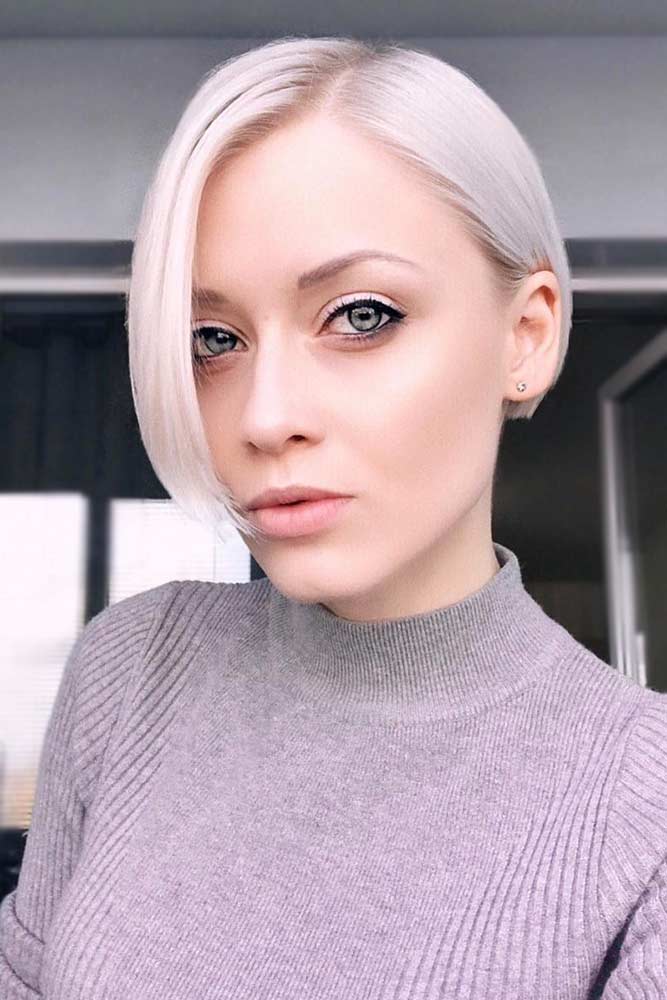 Ear-length bobs are the sheer definition of elegance, if you know a trick or two. First of all, never forget to add some easy waves to your mane. Secondly, hair accessories are welcome, too. Thirdly, who says you can't have all at once? Exactly!
Layered Messy Bobs
Source: lena_piccininni via Instagram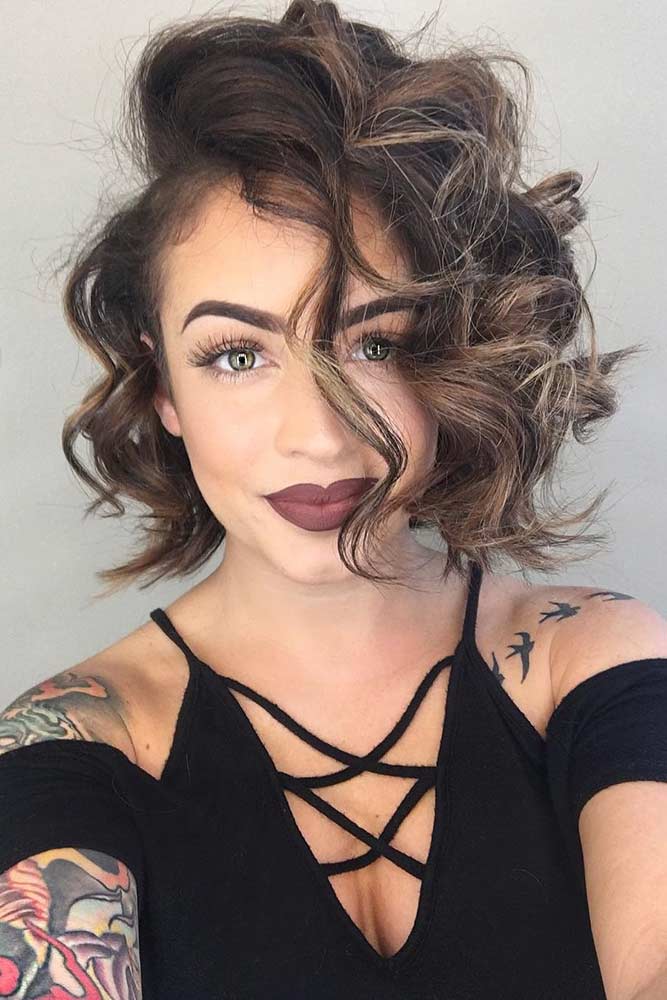 We all know that the best way to add some dimension to fine hair is to opt for layers. But, in case you want to go even further, then there should be nothing to stop you from experimenting with color!
Blonde Bob For Thin Hair
The bob is here to make you remember that thin hair is not a reason to get upset. Don't get it like your disadvantage, accept the fact that your hair just needs a special approach. Moreover, it can be the most adorable approach you could ever imagine. How about dying your hair to blonde?
Source: buddywporter via Instagram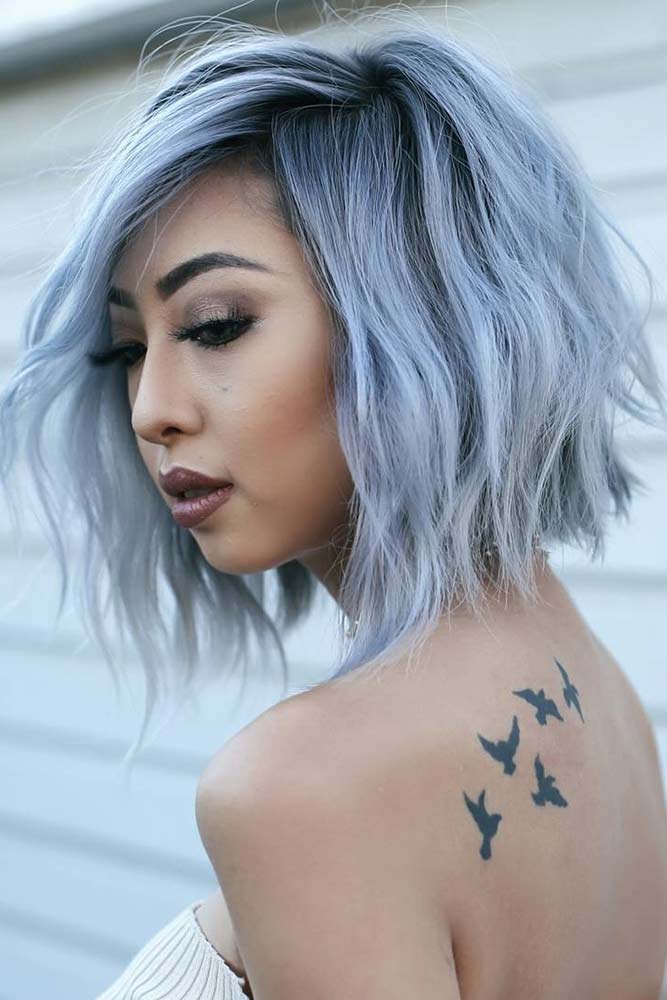 And how do you like the idea of cutting your hair short? Sometimes it's hard to say goodbye to your long hair, but you need to sacrifice someting to get the needed volume. The truth is that you won't regret, and these pics are the proofs. A bit messy, textured bob is the magic that your weak hair needs to look beautiful. If the volume is not the only thing you are looking for, opt for a blonde balayage with lowlights to create a totally stunning look for your hairstyle. Stylishness is always in demand, as well as blonde hair. It's time to join blondes!
From Pixie To Bob Haircuts
Source: dillahajhair via Instagram, salsalhair via Instagram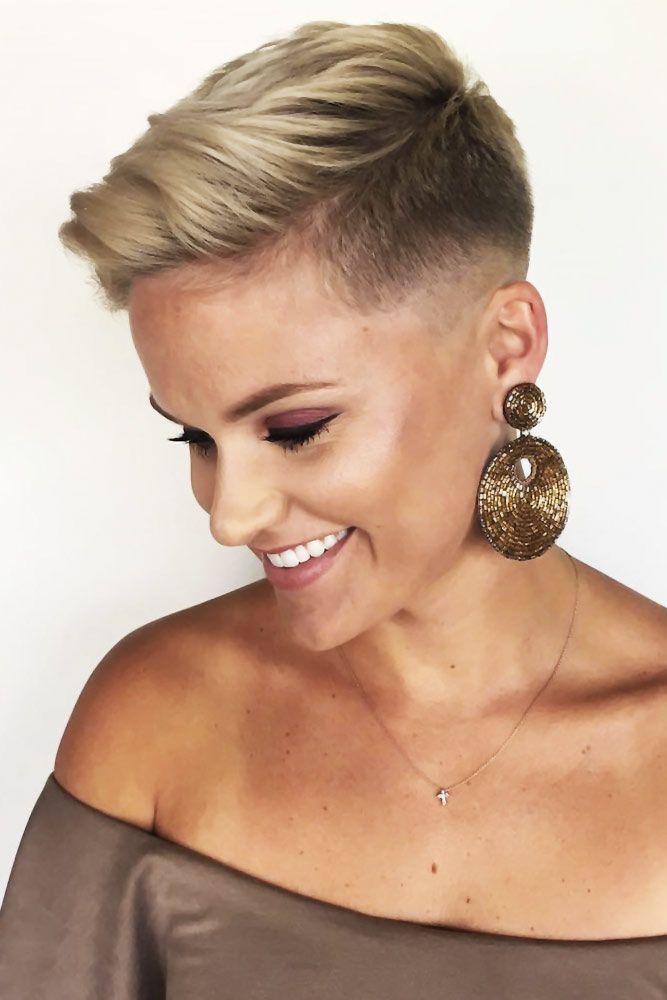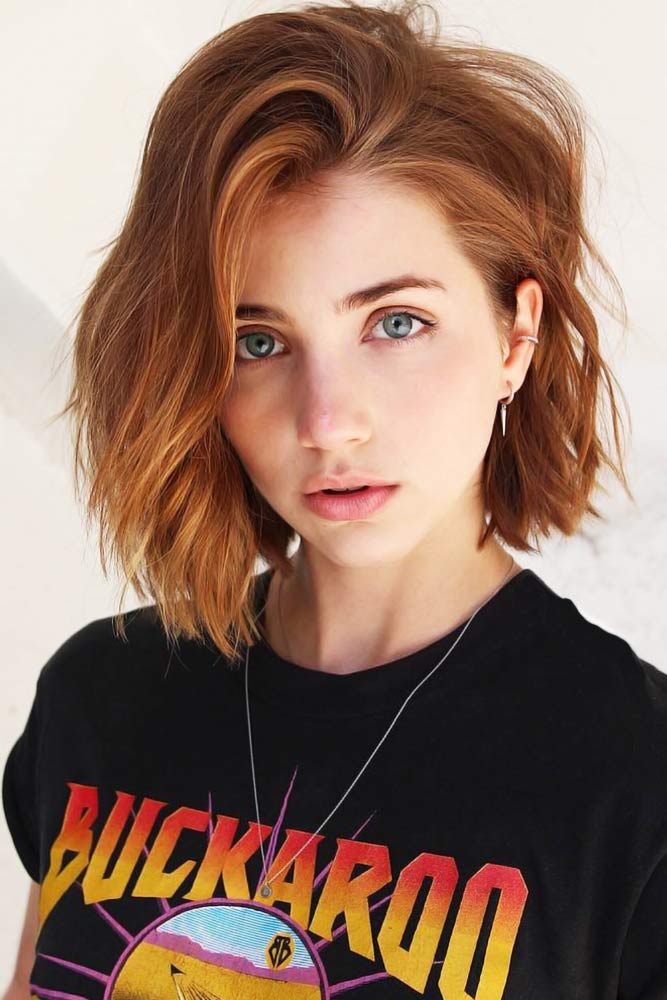 There are lots of haircuts that can make your hair look fuller, but not every haircut is suitable for you. That means you need to start from a versatile haircut that works for any woman. Needless to say, bobs and pixies are the leaders of the thin hair revolution. Before calling your hairstylist, just look at these pics: it's so hard to tell if their hair is either thin or thick. It's just on point. So, don't even hesitate to try one of these haircuts, as they know how to deal with thin hair. A textured pixie or classic bob both will treat your hair with respect, adding volumizing vibes to it. There's no need to describe how awesome each of these haircuts looks: you can see this beauty with your own eyes. Would you like to see it in the mirror?
Best Medium Length Ideas For Thin Hair
Source: krissafowles via Instagram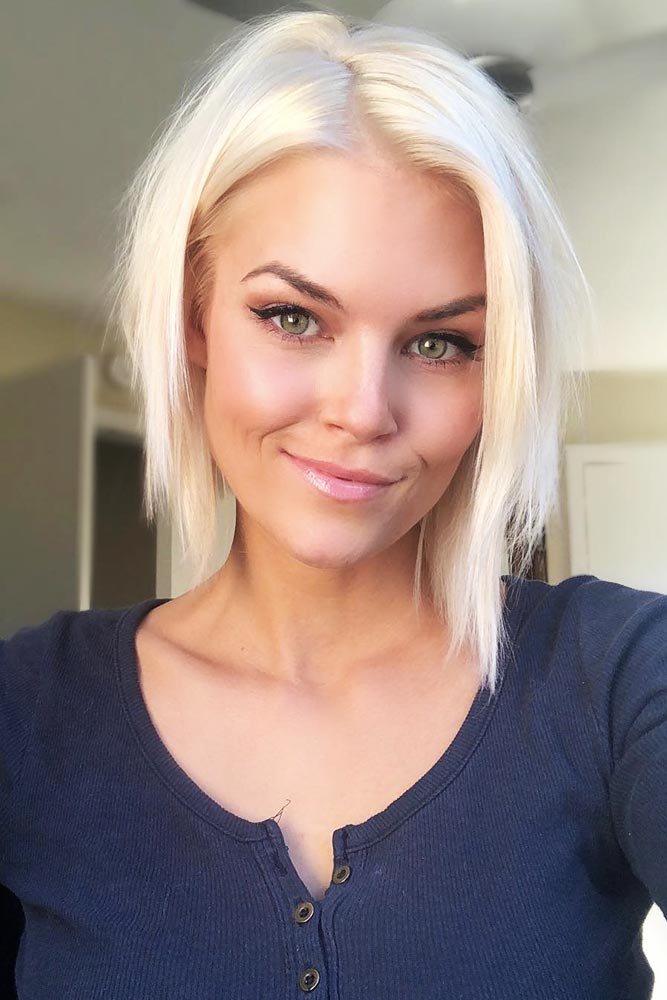 Girls with medium thin hair can't even imagine how lucky they are. There is a very simple haircut that can change your life for the better: meet the amazing lob. It's a shoulder-length versatile cut that can suit absolutely every girl. And due to its structure, it can hide some flaws, too. Your thin hair won't look thin anymore! The lob can create a desired illusion of fullness. Isn't that great? Just look at these awesome pics: layered wavy lobs, styled in a bit messy way, create the voluminous silhouette we all dream to get. It's not magic! It's just a right hairdo for you.
Side Parted Pixies
Source: shmoakin_hair via Instagram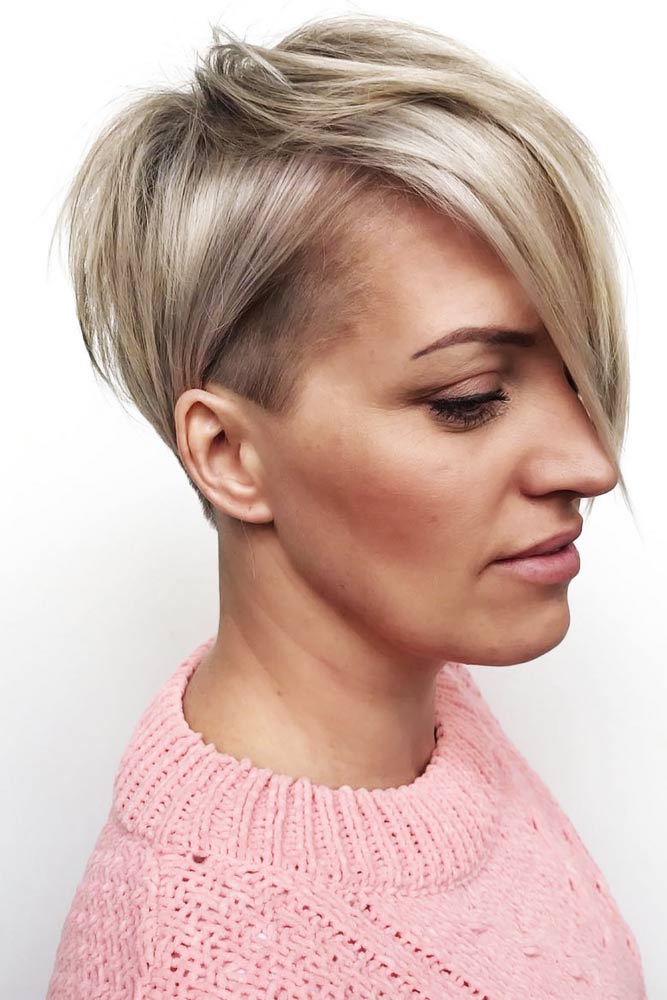 What we really love about the side parted pixies is that they allow for more styling options. It's because one of the sides is much longer than the other. You will look so cool and stylish with the pixie like that.
Layered Chin Length Bob Cuts
Source: cutyourhair via Instagram, ilaria_fratoni via Instagram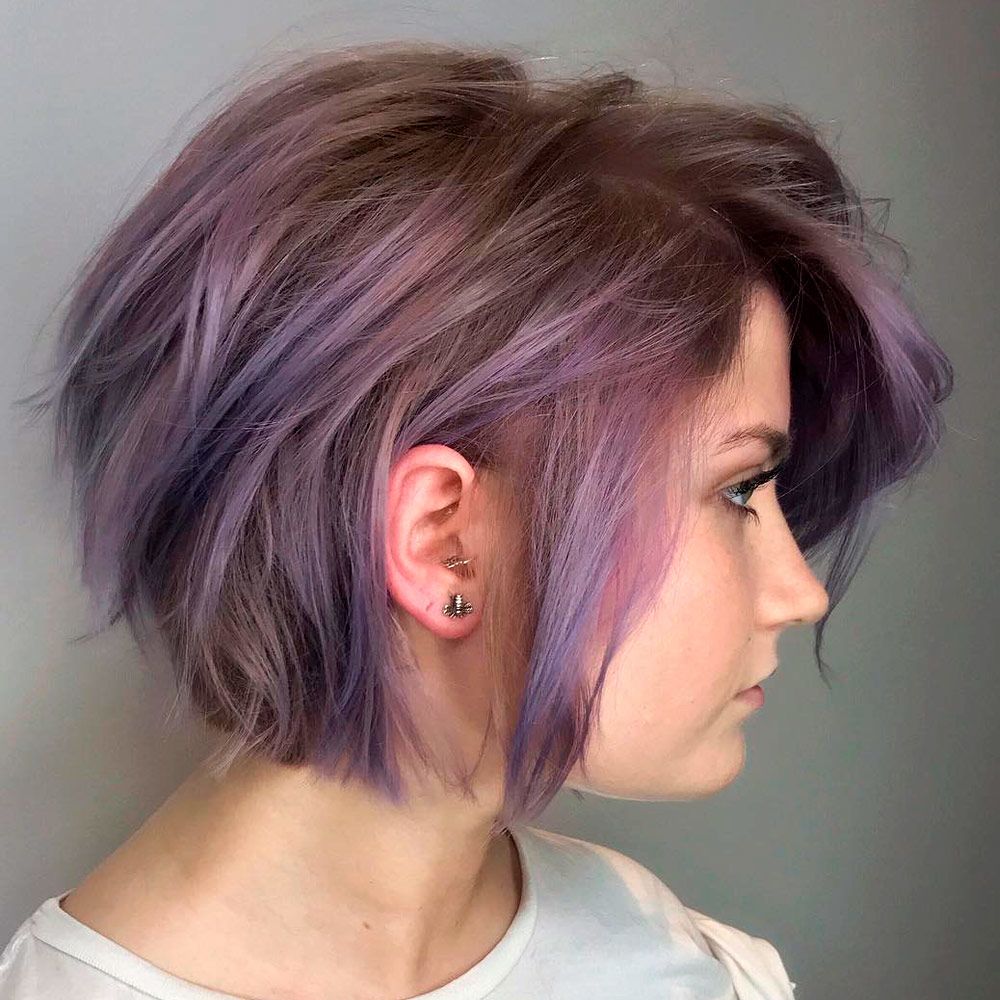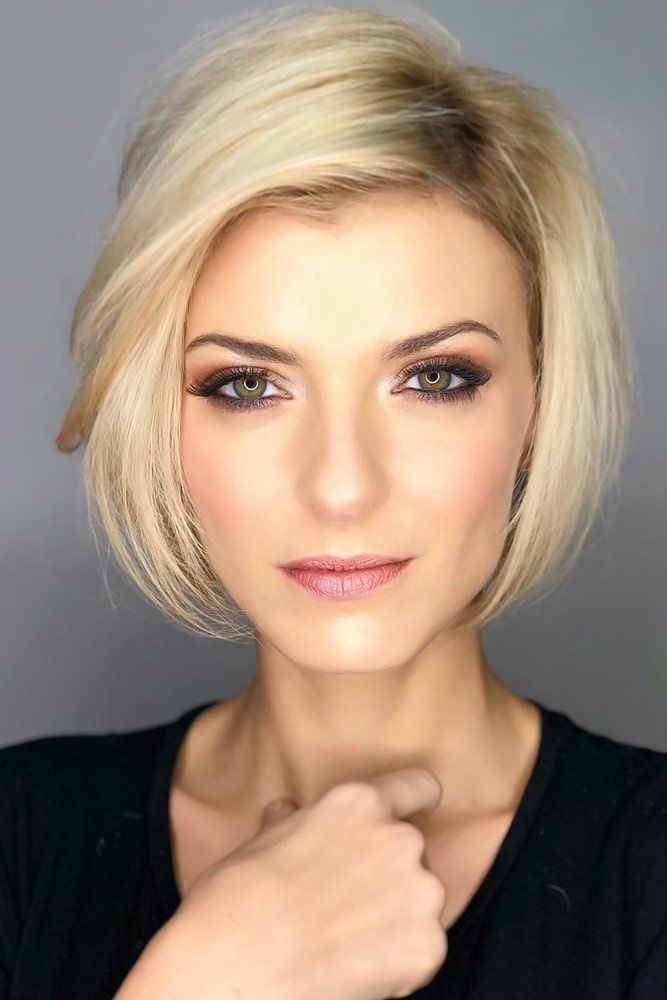 A chin-length bob is not just a happy medium between the classic bob and a lob. It's, first of all, a fantastic way to get a framing touch for your face while rocking a totally balanced, voluminous haircut. Besides, you can spice it up with layers, which will automatically take your hair to the next volumetric level.
enable @adrianna.christin
FAQ: Thin Hair
Why do I have thin hair?
Hair thinning can be caused by lifestyle choices, genetics, food or a combination of the three. It's normal to lose 50 to 150 hairs daily, according to the latest reports of the American Academy of Dermatology. If you lose more than this, you may be losing more than you should. Hair thinning is caused by a variety of factors, but lifestyle choices are the main culprits.
How can I make my thin hair thicker?
An egg treatment can make your hair look thicker and add volume.
The right nutrition (spinach, nuts, berries, fatty fish, eggs, seeds, avocados etc.)
Olive oil contains omega-3 fatty acids and other nutrients that are important for your overall health, as well as hair health.
Aloe gel calms the scalp and nourishes the hair.
Avocado oil is a perfect source of antioxidants, minerals, essential fatty acids and vitamins.
Castor oil is a natural solution for hair growth. It also eases dandruff, leaving your hair silky and shiny.
Is fine hair thin hair?
Fine hair refers to the diameter of the individual hair lock, whereas thinness refers to the overall hair density. Fine hair simply refers to the thinness of the hair strand, so, you can have a bush of fine hair, even thick fine hair.