If you are searching for a perfect haircut for thin hair to look thicker, you are sure to find it here. We have collected the most flattering haircut ideas that will help you to create an illusion of a full head of hair even if you have very sparse locks. We featured options for any hair texture and length so that everyone would be able to pick out the look to match their taste and preferences. Now your task is to explore it thoroughly and decide what is going to be your next haircut request from your stylist.
Short Pixie Haircuts For Thin Hair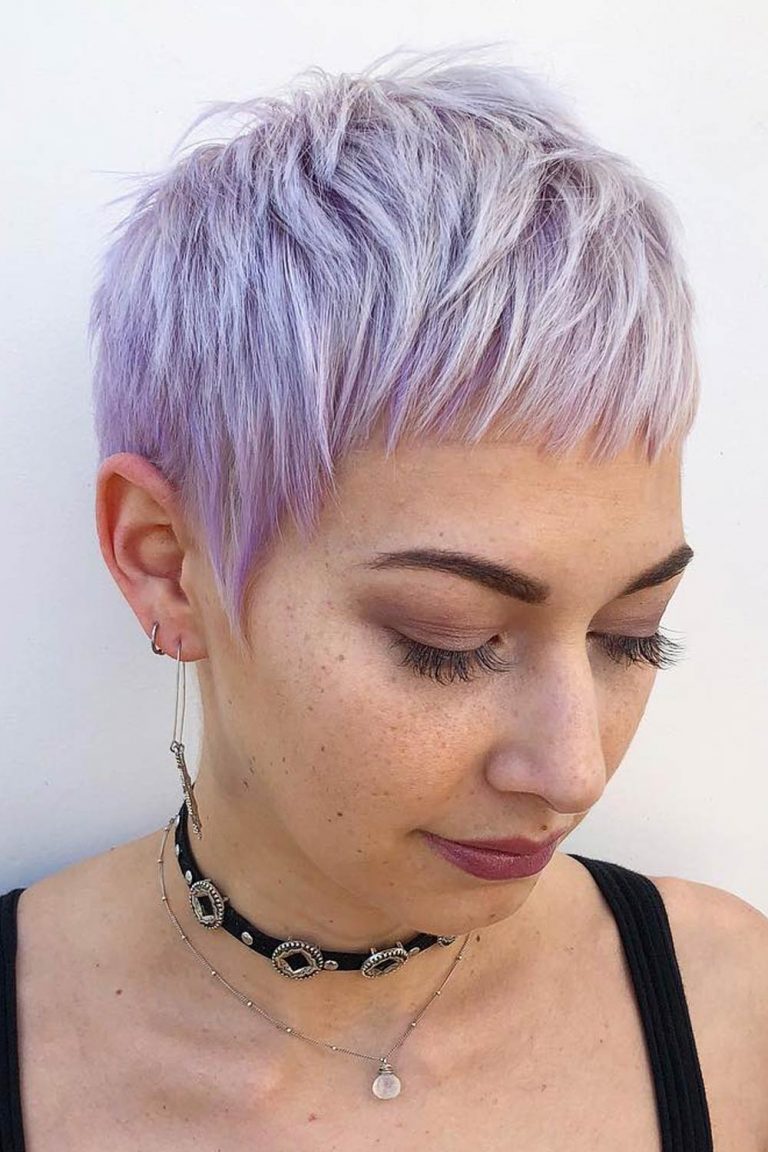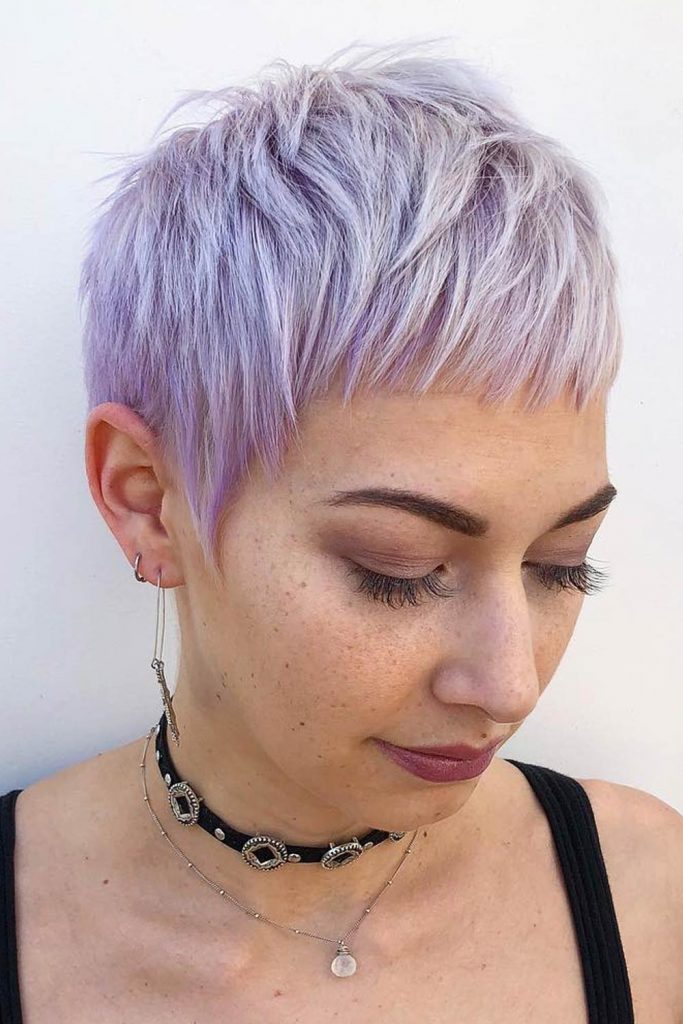 Source: shrunknheads/Instagram
When we talk about short haircuts for thin hair we should bear in mind that lots of layers are supposed to be present. Besides, a nice vibrant shade is always a great addition! How about this bright red short pixie?
Add Some Volume For Your Bob Haircuts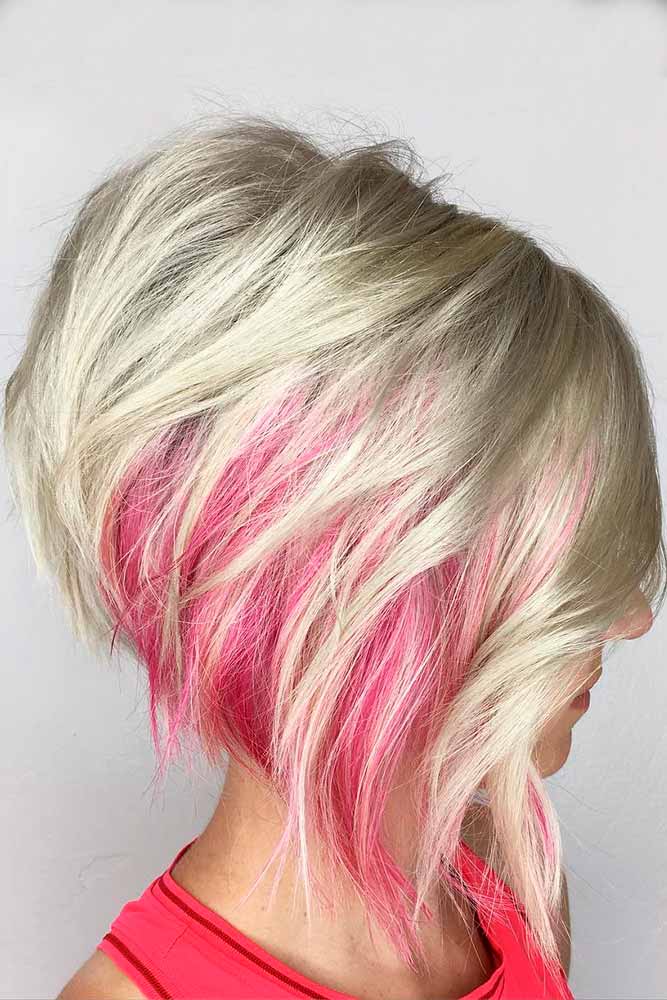 Source: headrushdesigns/Instagram
Those who have thinning hair know that the best way to eliminate that effect is to add some volume. There is nothing better that will add volume to your hair than some light waves, right?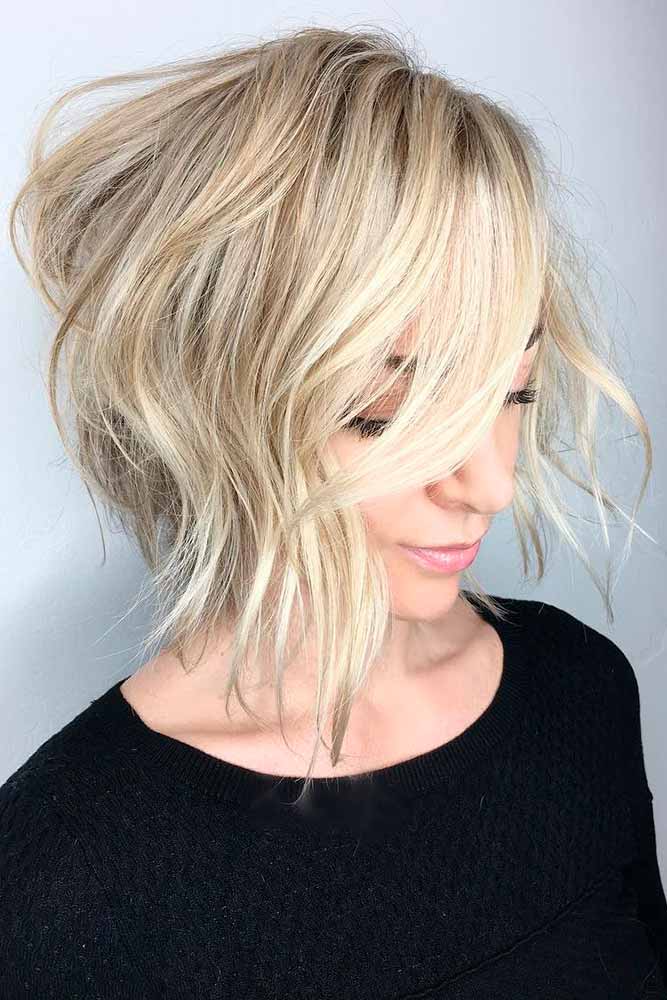 Source: drelefevre/Instagram
Blunt Bob Haircuts For Thin Hair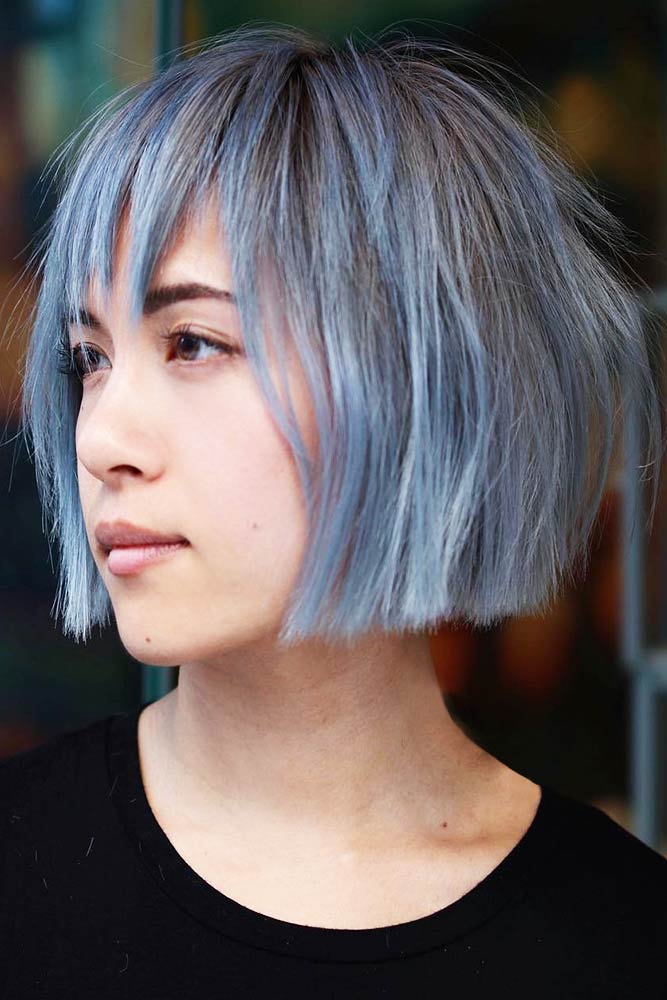 Source: salsalhair/Instagram
It is pretty difficult to call someone's hair thin, if there is no visible reason for that, right? The best way to achieve that is to opt for some long layers combined with a blunt bob. To be extra misleading, add up some honey-colored highlights to your mane!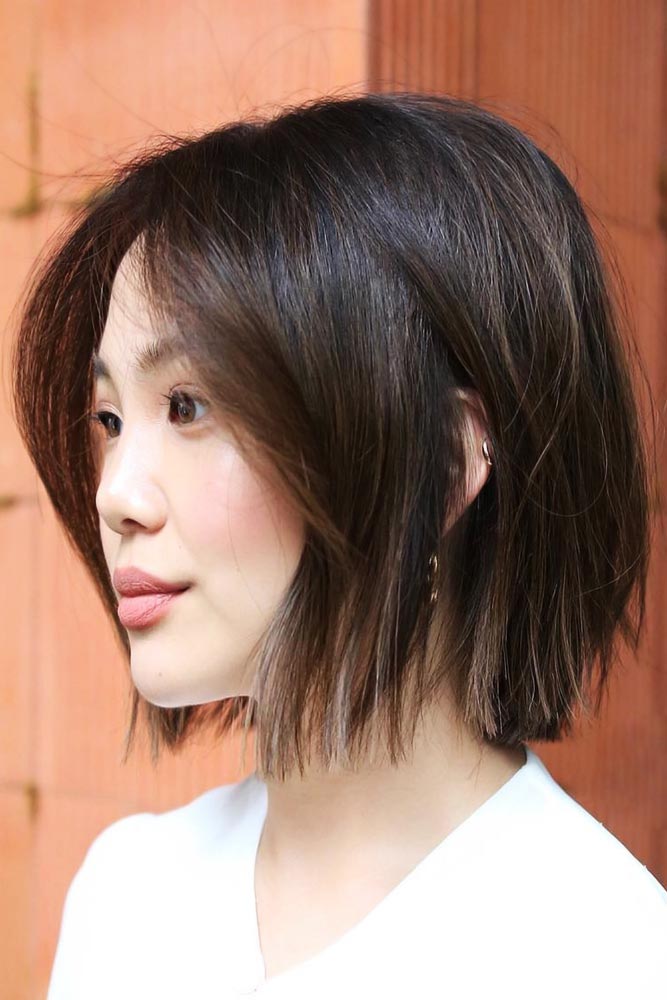 Source: salsalhair/Instagram
Ear Length Bobs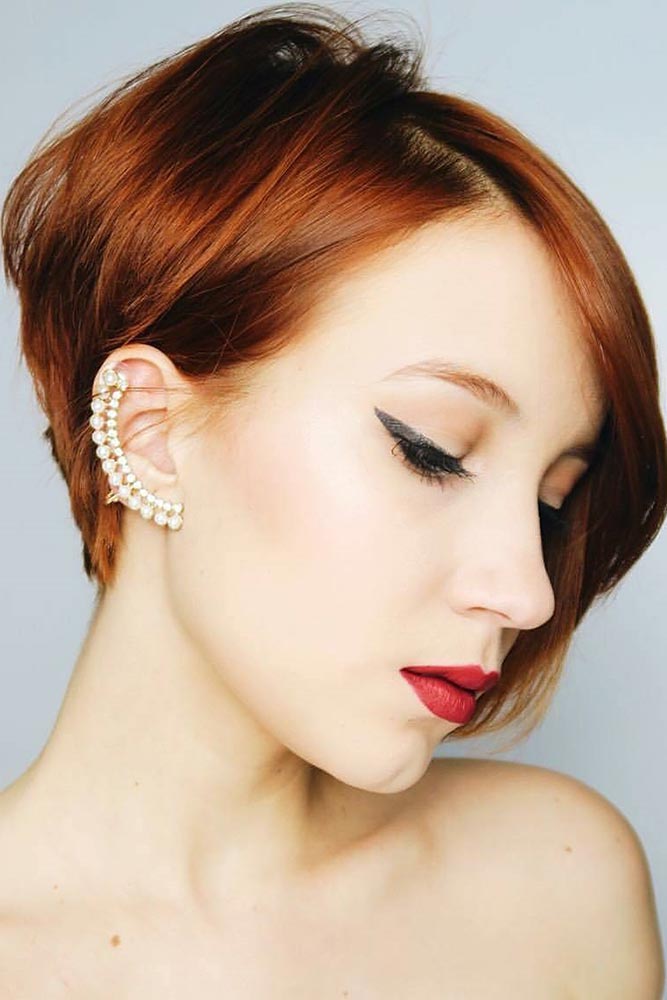 Source: cabelocurto/Instagram
Ear-length bobs are the sheer definition of elegance, if you know a trick or two. First of all, never forget to add some easy waves to your mane. Secondly, hair accessories are welcome, too. Thirdly, who says you can't have all at once? Exactly!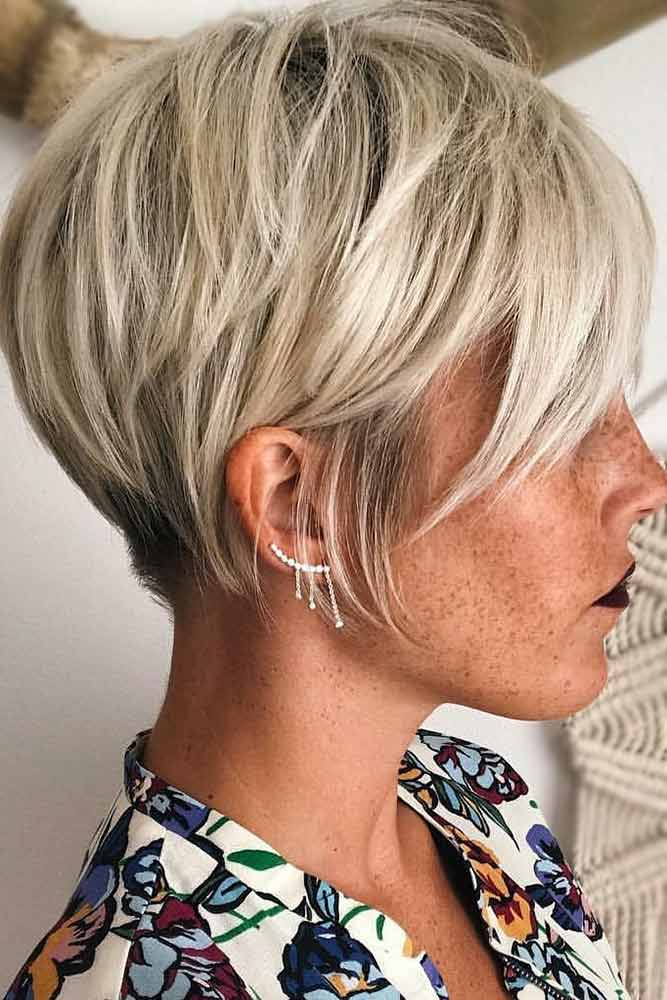 Source: cabelocurto/Instagram
Layered Messy Bobs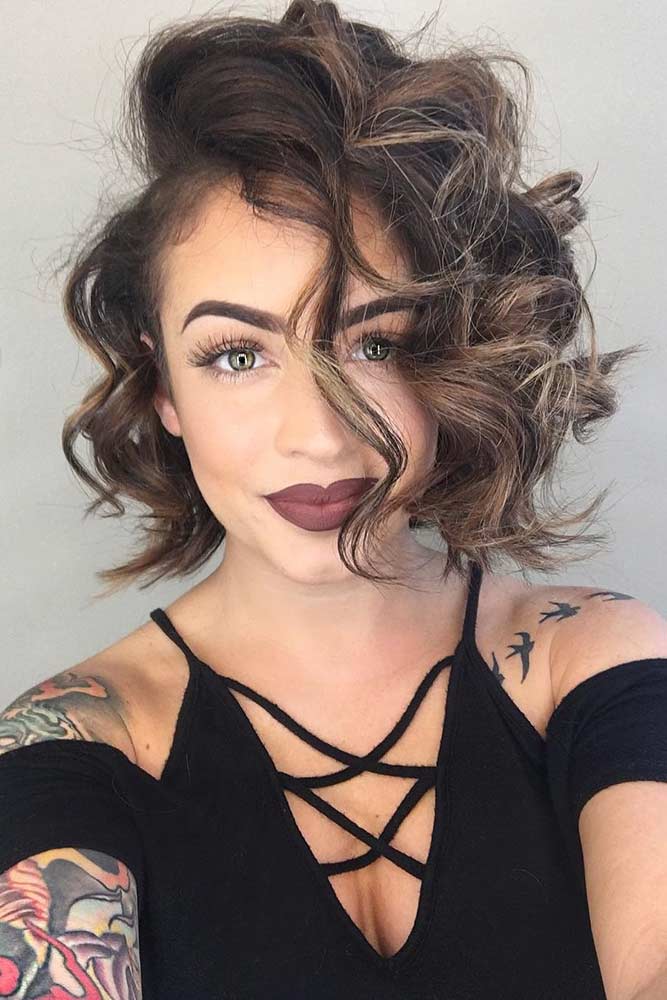 Source: lena_piccininni/Instagram
We all know that the best way to add some dimension to fine hair is to opt for layers. But, in case you want to go even further, then there should be nothing to stop you from experimenting with color!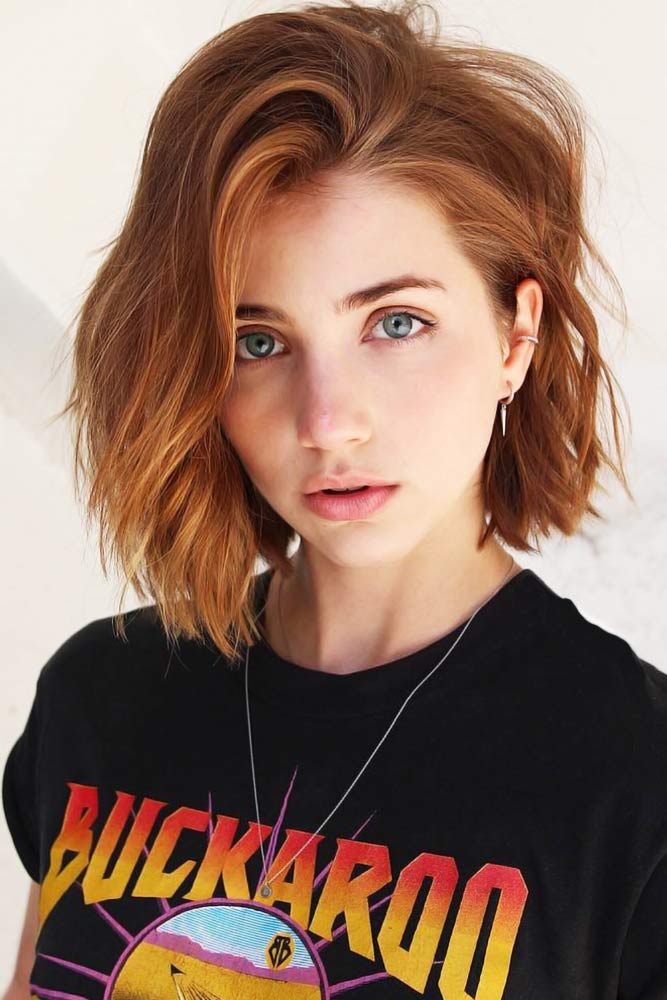 Source: alsalhair/Instagram
Best Medium Length Ideas For Thin Hair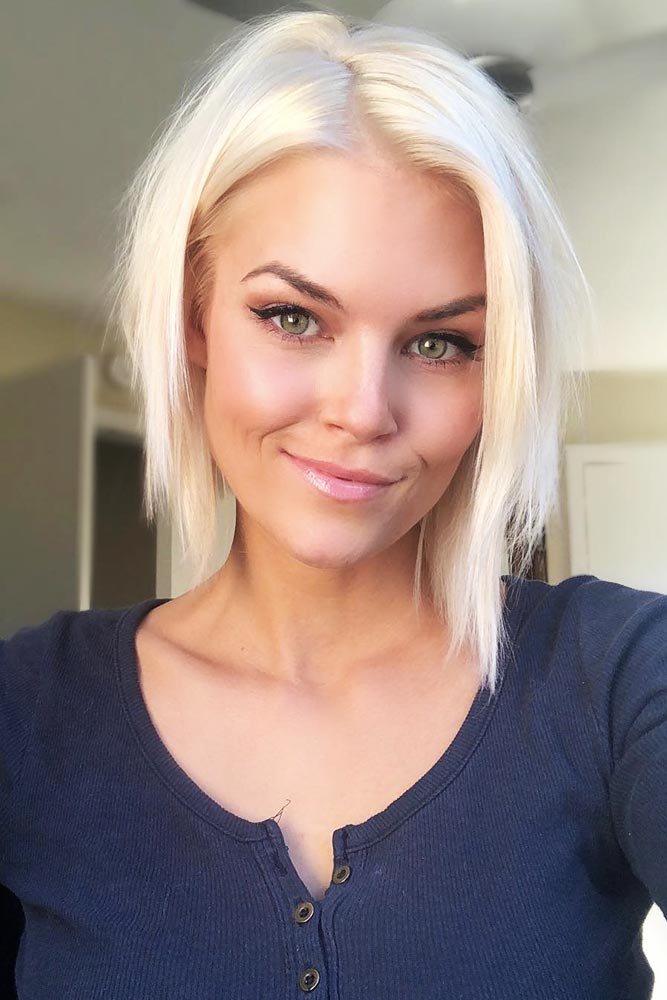 Source: krissafowles/Instagram
Girls with medium thin hair can't even imagine how lucky they are. There is a very simple haircut that can change your life for the better: meet the amazing lob. It's a shoulder-length versatile cut that can suit absolutely every girl. And due to its structure, it can hide some flaws, too. Your thin hair won't look thin anymore! The lob can create a desired illusion of fullness. Isn't that great? Just look at these awesome pics: layered wavy lobs, styled in a bit messy way, create the voluminous silhouette we all dream to get. It's not magic! It's just a right hairdo for you.
Side Parted Pixies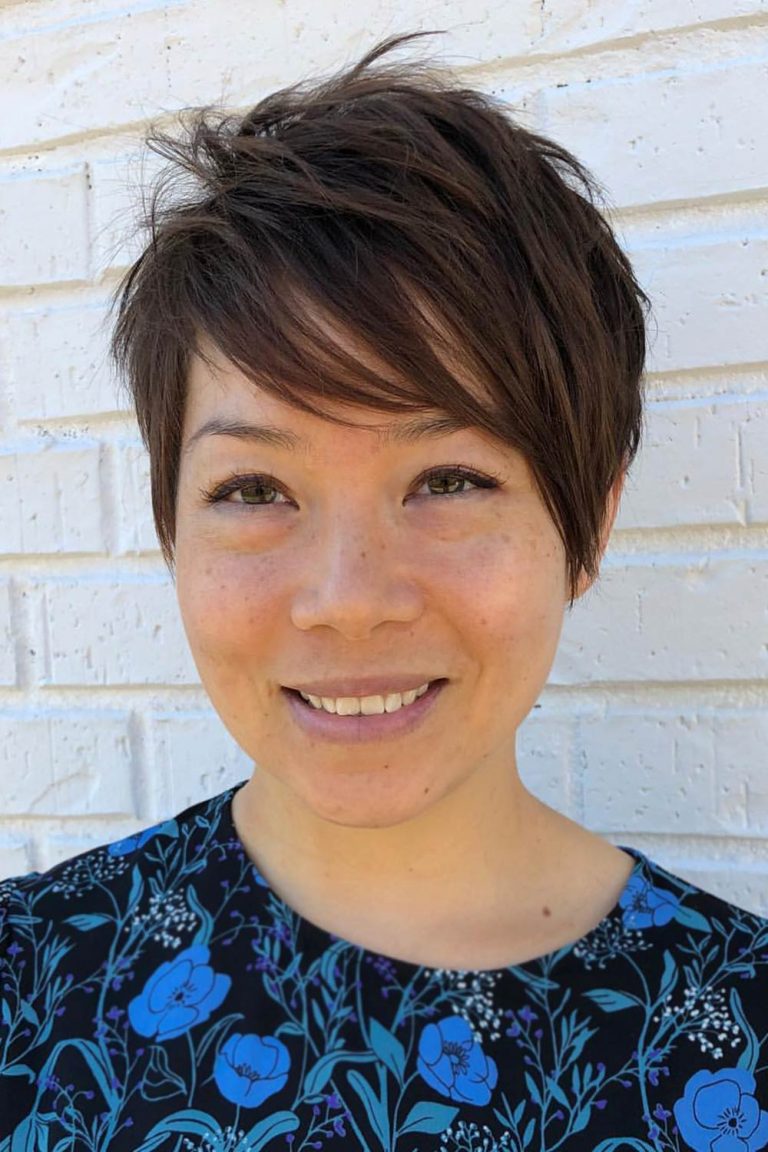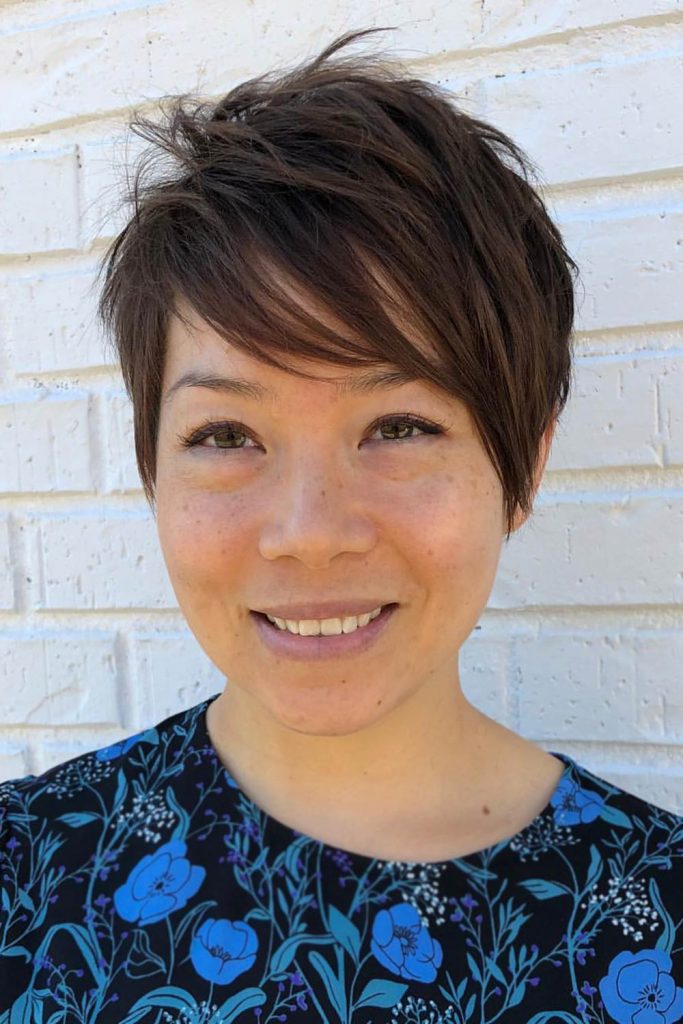 Source: soraverly/Instagram
What we really love about the side parted pixies is that they allow for more styling options. It's because one of the sides is much longer than the other. You will look so cool and stylish with the pixie like that.
Layered Chin Length Bob Cuts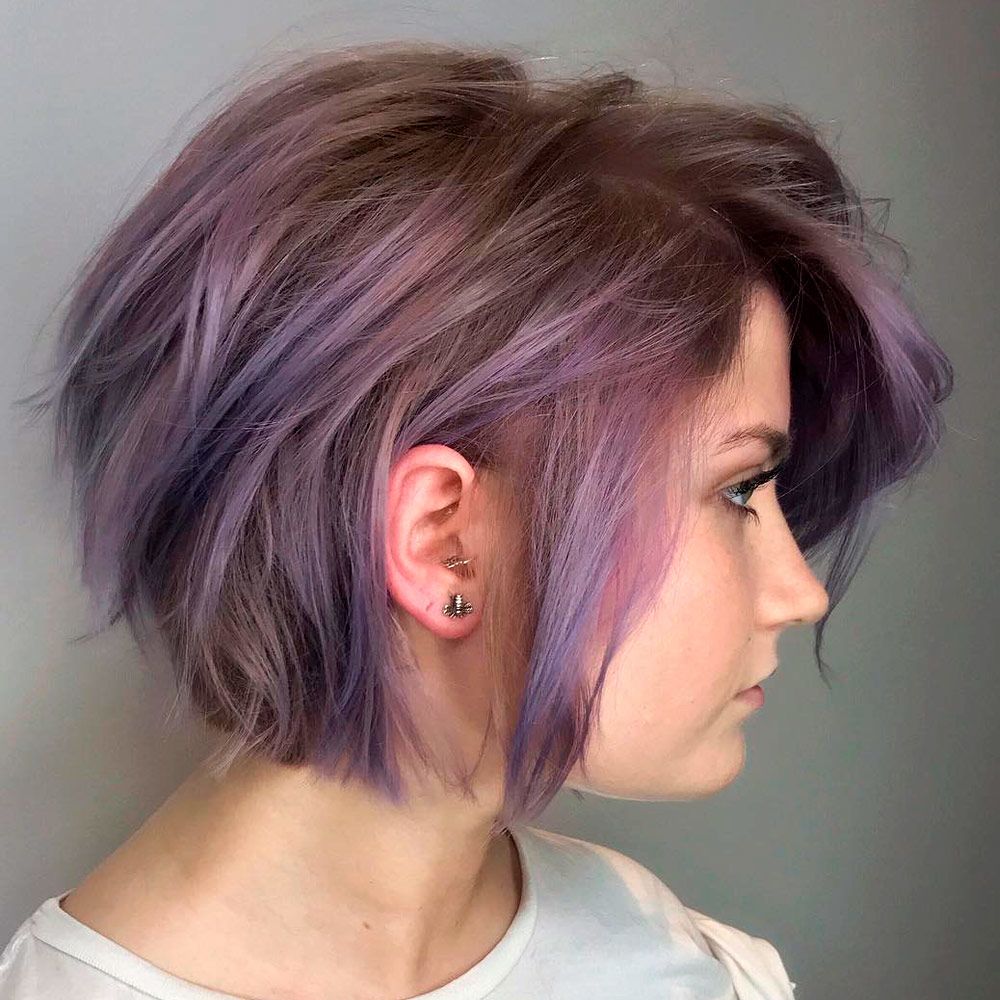 Source: cutyourhair/Instagram
A chin-length bob is not just a happy medium between the classic bob and a lob. It's, first of all, a fantastic way to get a framing touch for your face while rocking a totally balanced, voluminous haircut. Besides, you can spice it up with layers, which will automatically take your hair to the next volumetric level.
Elongated Razor Cut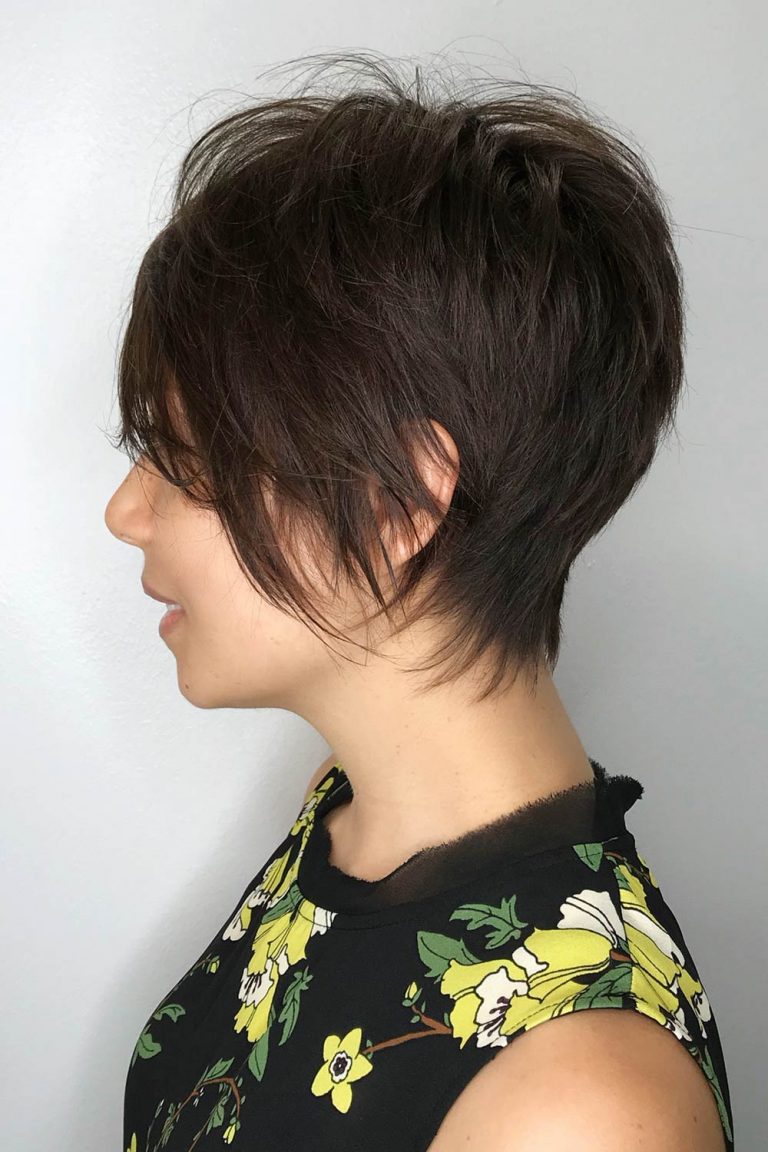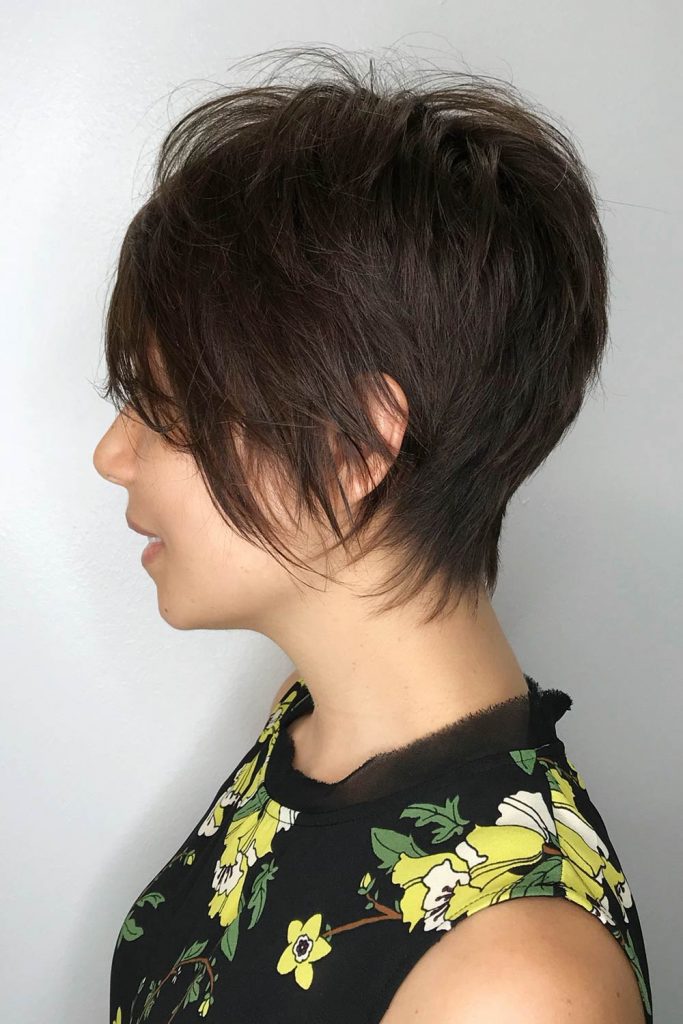 Source: soraverly/Instagram
Razor cut layers can easily create an impression of a fuller and ampler mane. Yet, do not make your hair too short, as you can achieve the opposite effect in this way. For an added volume haircut for thin hair to look thicker should incorporate elongated razor cut strands, which you can then style in a bit messy manner.
Deep Side Parted Messy Bob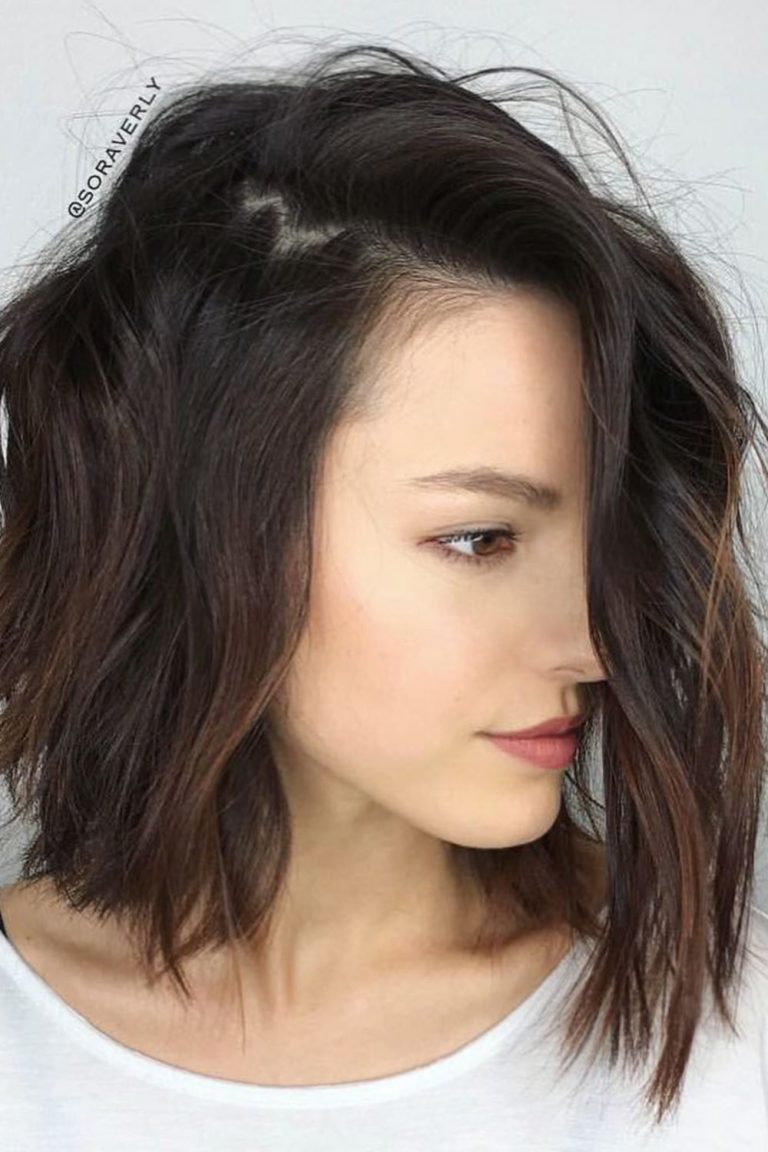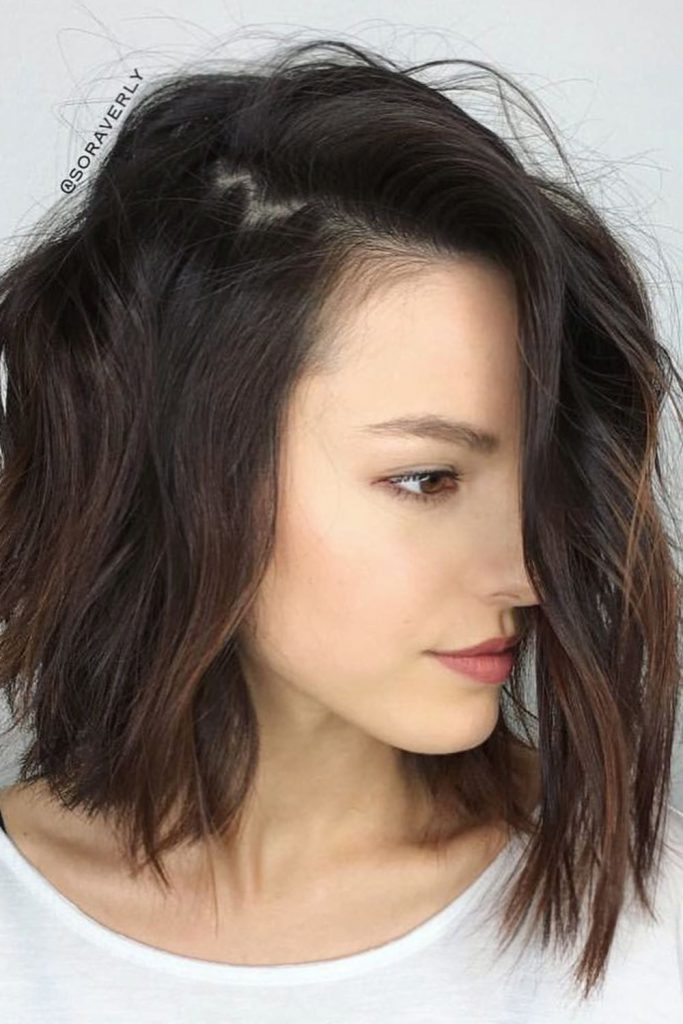 Source: soraverly/Instagram
If you like to part your bob, you should avoid center partings. And when you go for a side part, make sure it is deep down your head. Here is a little trick. First, part the hair on the side opposite to the one where you want your parting to be. Blow it dry and then only flip the locks to the side that needs to be parted. Then, for your short haircut for thin hair to look thicker, you need to style it messy.
Wolf Cut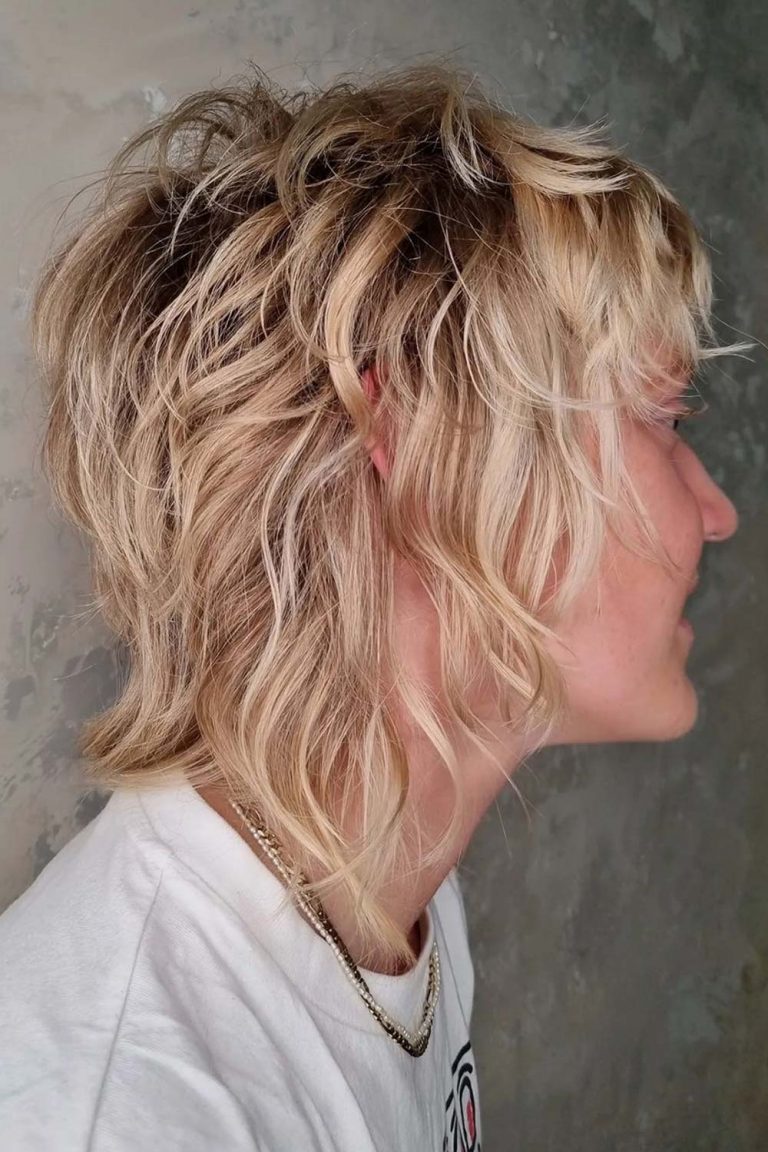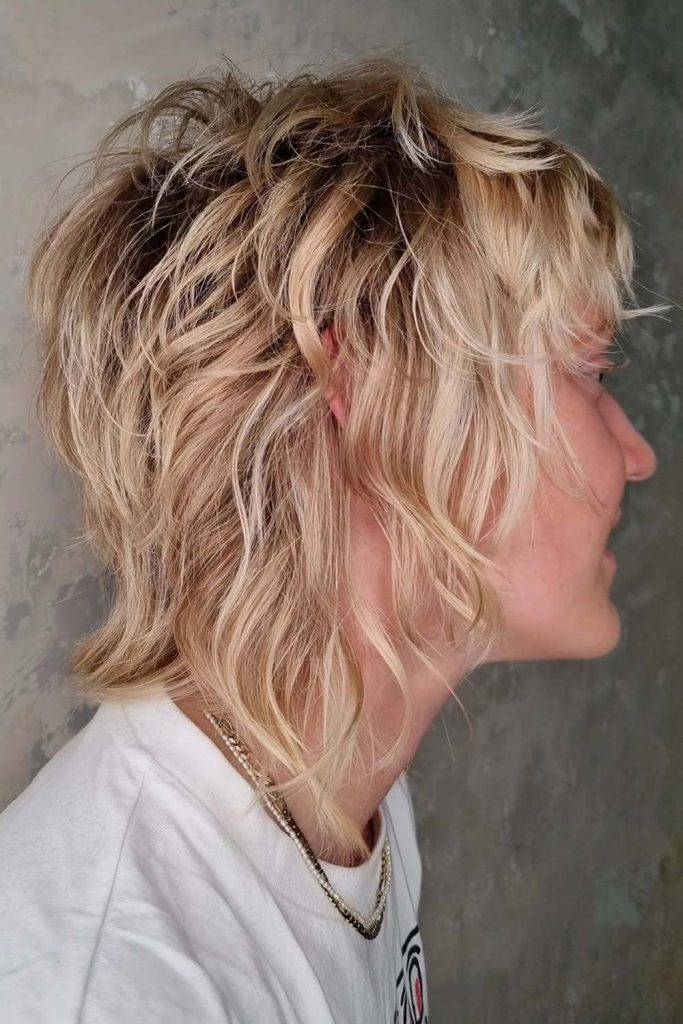 Source: apostoldiana/Instagram
In case a shag and a mullet are your go to options for the best haircut for thin hair to look thicker, then may we suggest a trendy update? A wolf cut is a stylish merge of the two. It features feathered bangs in the front with a lot of texture all over the head. With such a combo, your thin hair is guaranteed to appear more luxuriant.
Pixie – Bowl with Bright Top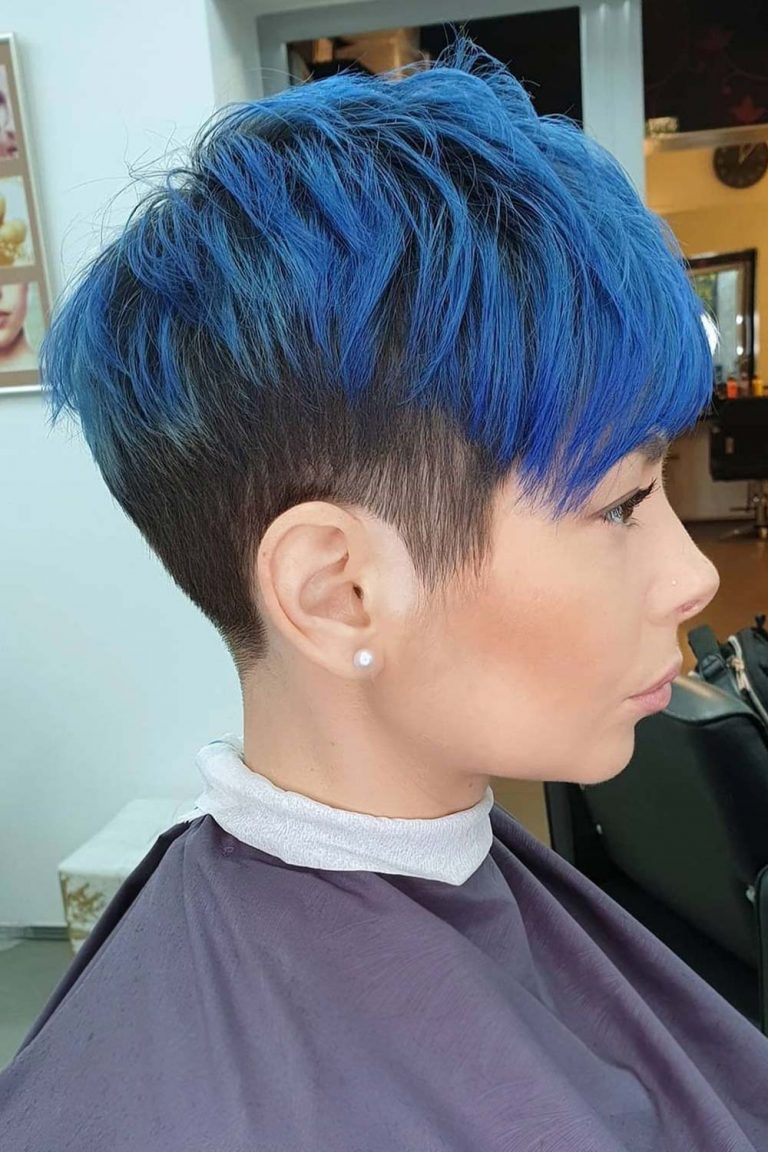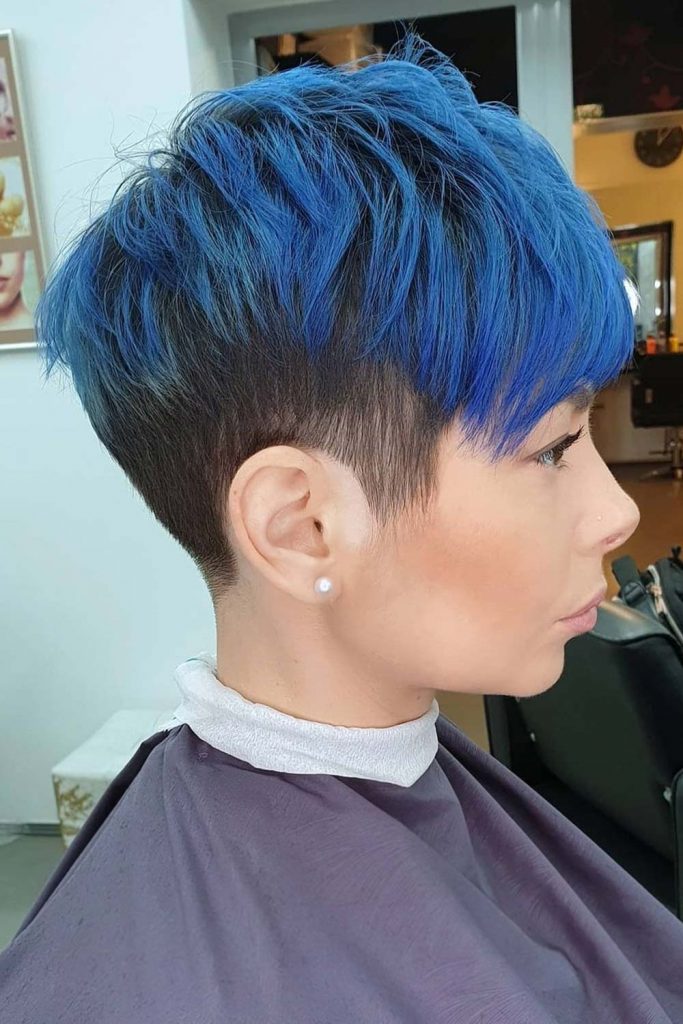 Source: apostoldiana/Instagram
A bowl is unfairly underestimated when it comes to haircuts for women with thin locks. There are plenty of ways to make it work for your case. Opt for a bright colored top, such as neon blue, which will look striking against the hair on the back and sides. To draw even more attention to it, complement your haircut with a fade.
Asymmetrical Pixie Haircut for Thin Hair to Look Thicker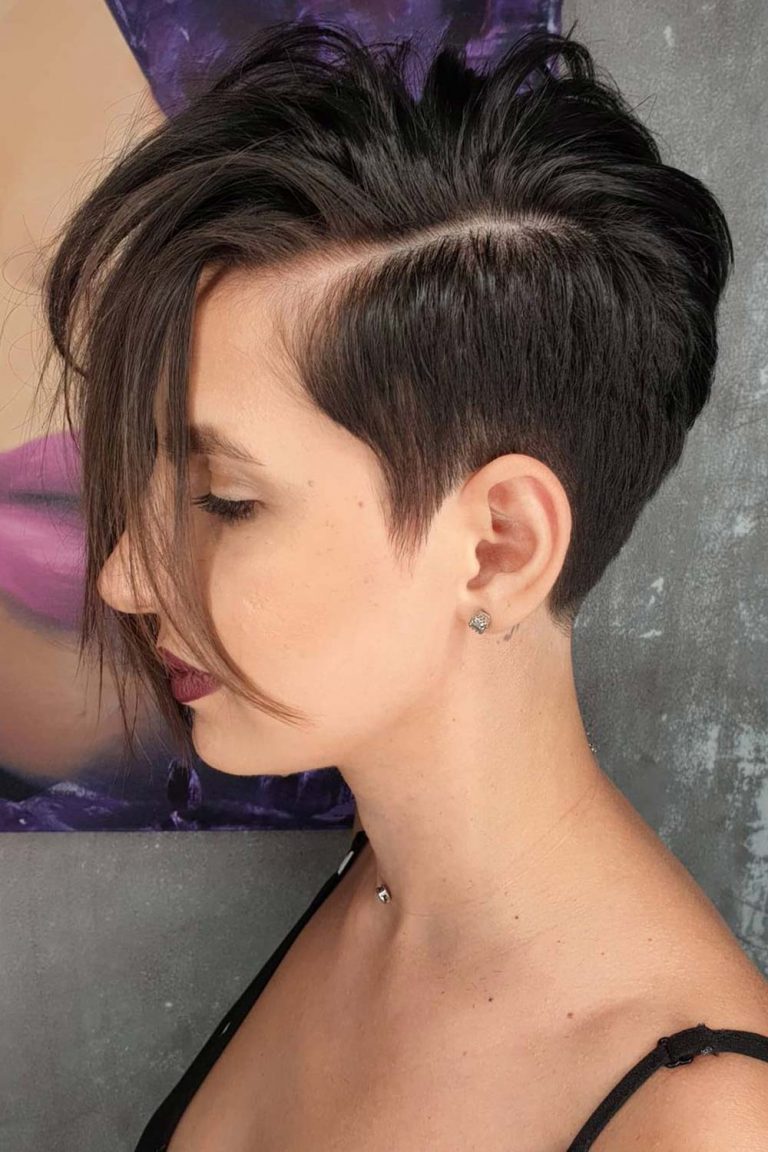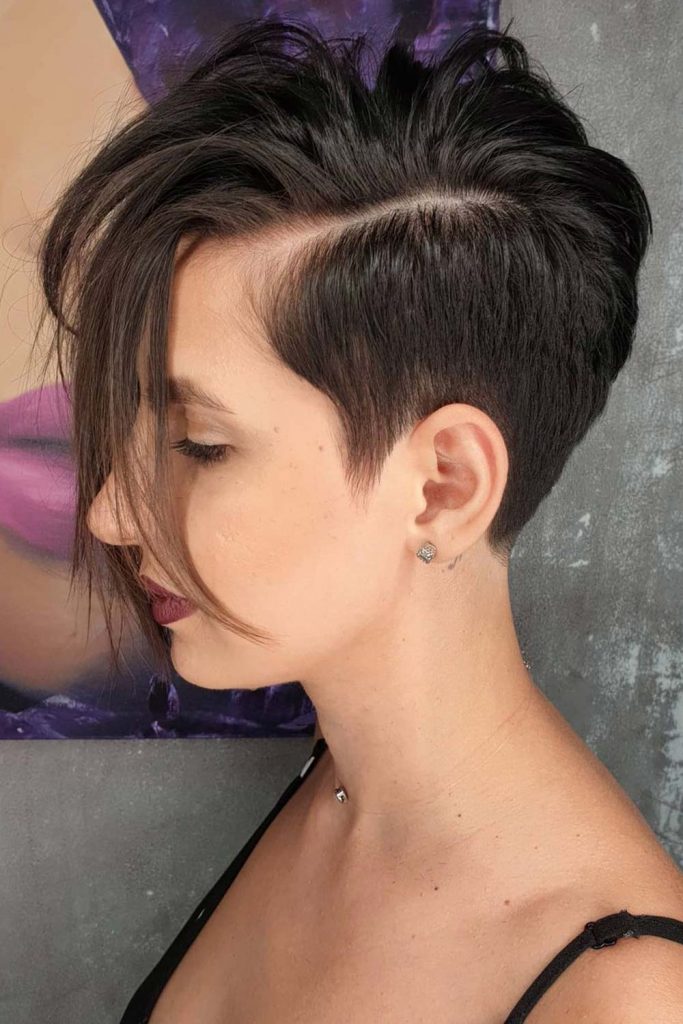 Source: apostoldiana/Instagram
When you have thin hair, asymmetrical haircuts are your way to go. And even if you are leaning toward extremely short haircuts, like a pixie, it will not give away that your mane is on a thinner side thanks to the uneven silhouette. Plus, it is pretty easy to maintain and style.
Layered Lob with Slightly Waves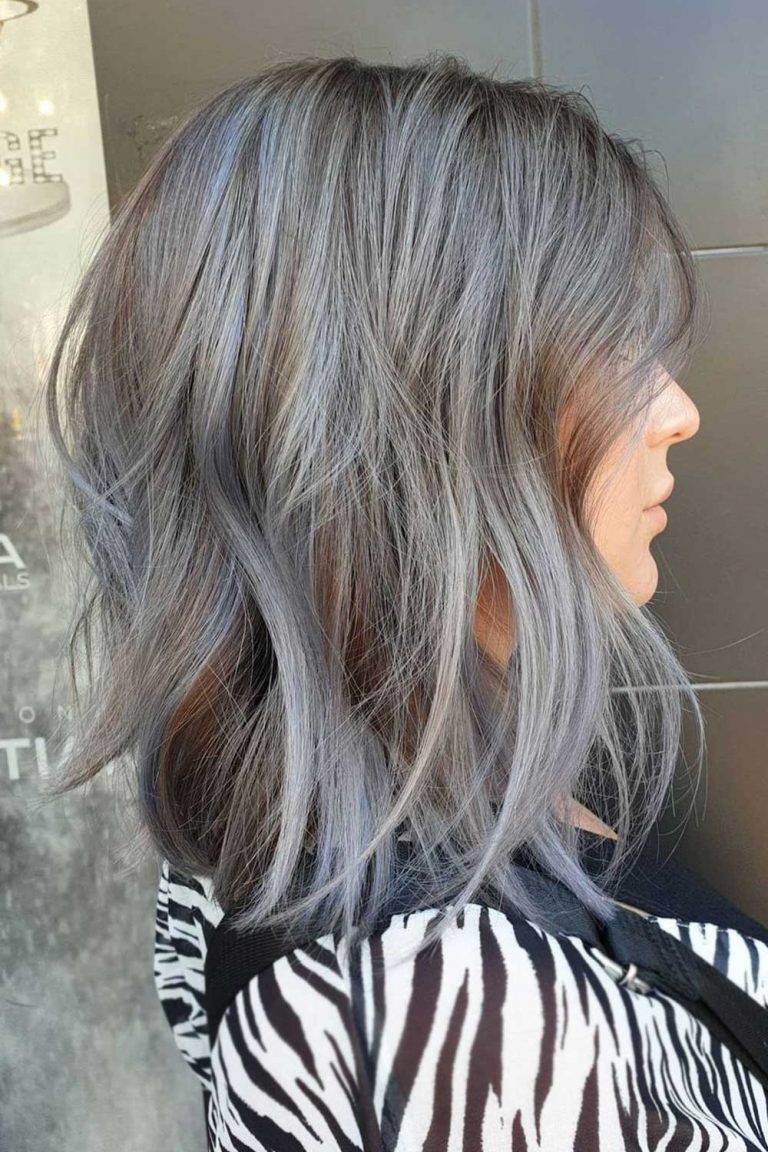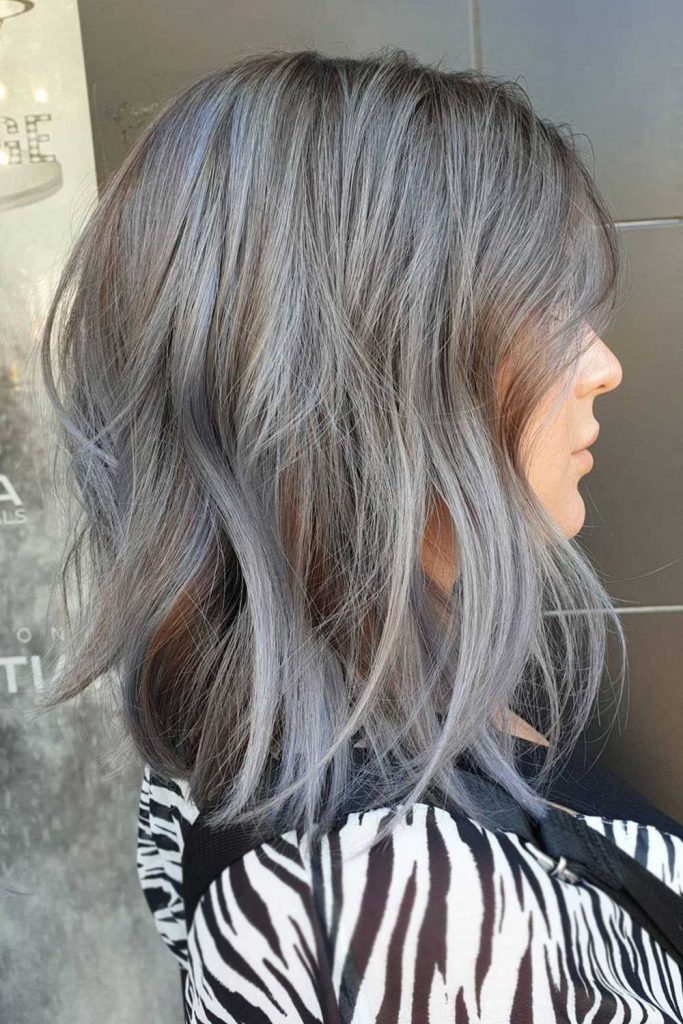 Source: apostoldiana/Instagram
If you are not sure how to style a long layered haircut for thin hair to look thicker, we will give you a good idea. A layered lob comes out more structured and opulent when you style your strands into relaxed waves. This hairstyle can be achieved in up to five minutes, while the result will exceed all expectations.
Lots of Layers for Textured Pixie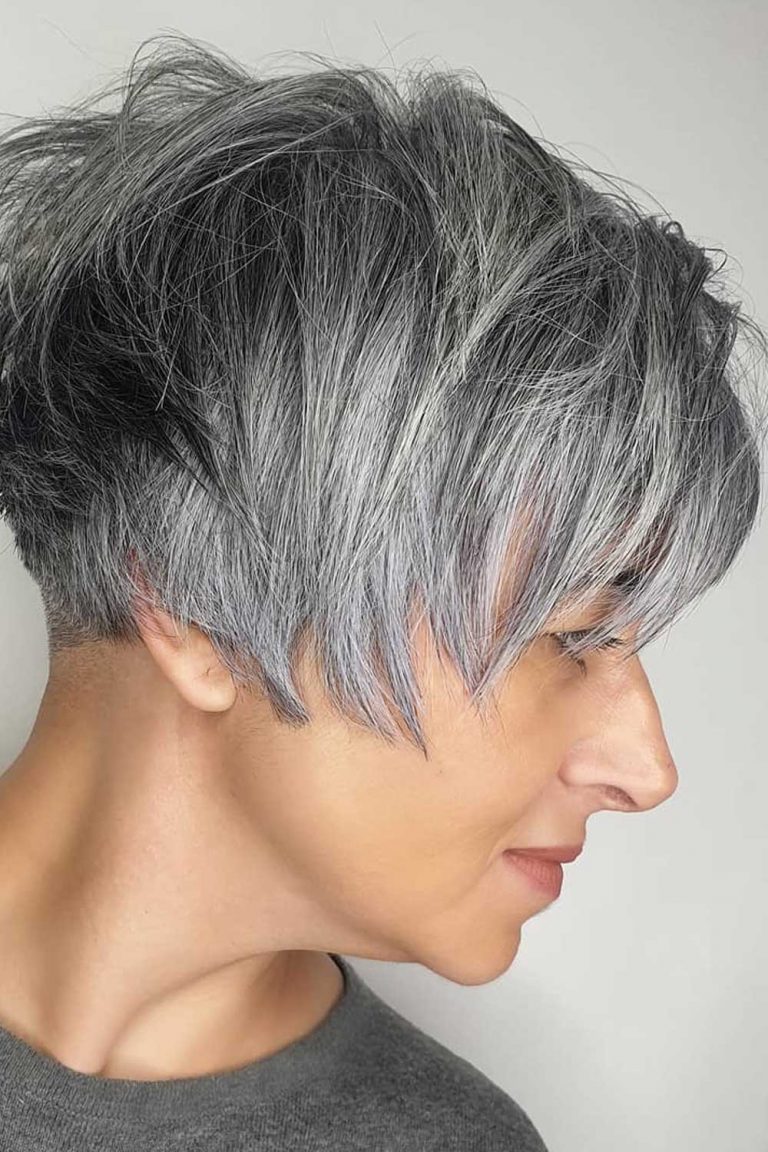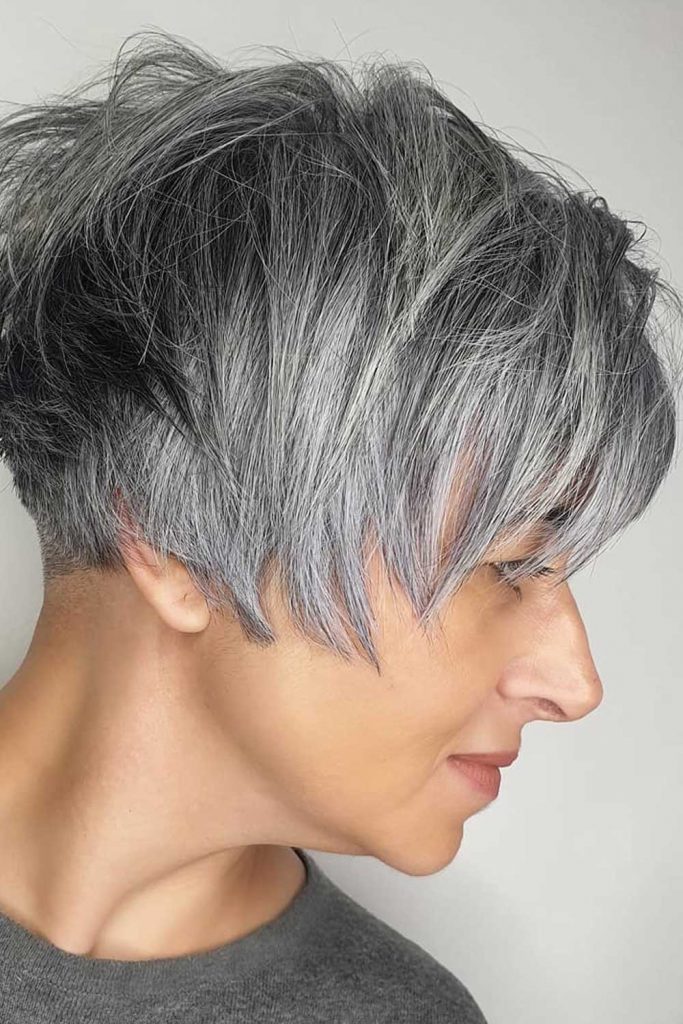 Source: apostoldiana/Instagram
Texture is the key to fine hair haircut for thin hair to look thicker. As a rule of thumb, the more layers you get, the fuller and more voluminous your hair is going to look. Besides, this applies to any hair length, even if you have a short pixie. Moreover, in this way, to style your mane, you will only need to run your fingers through the strands and tousle them.
Short Bowl Cut with Shaved Sides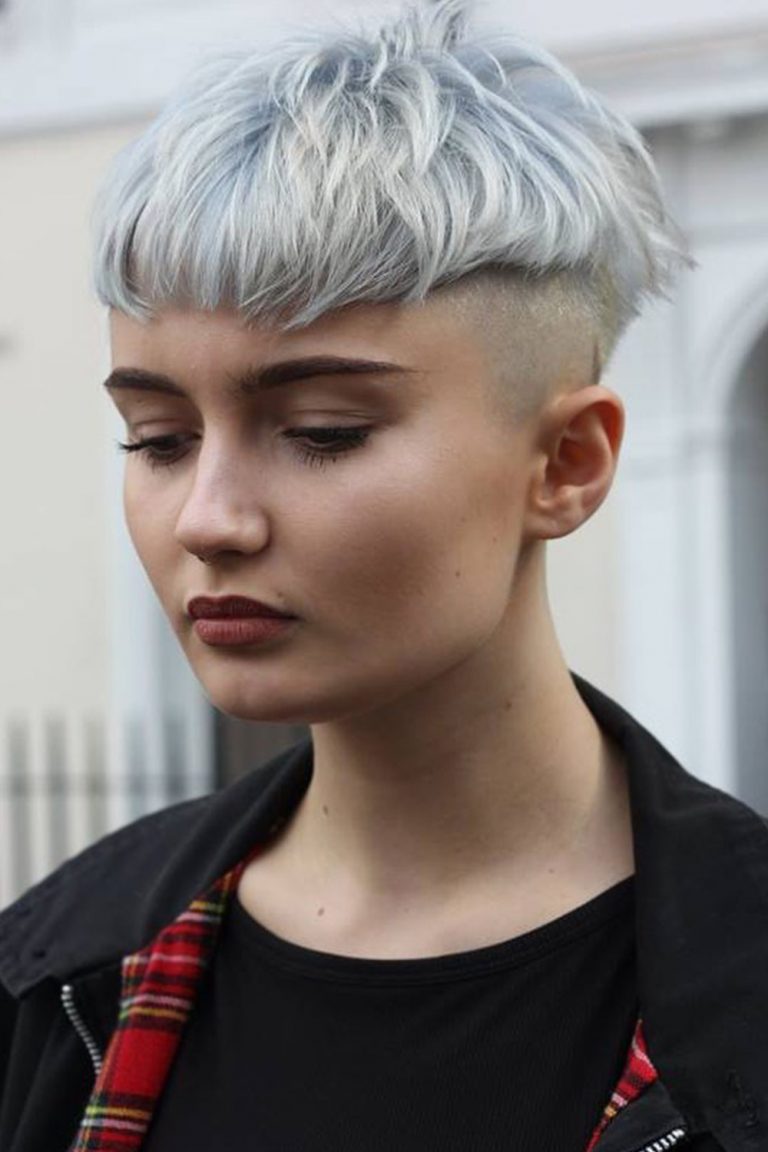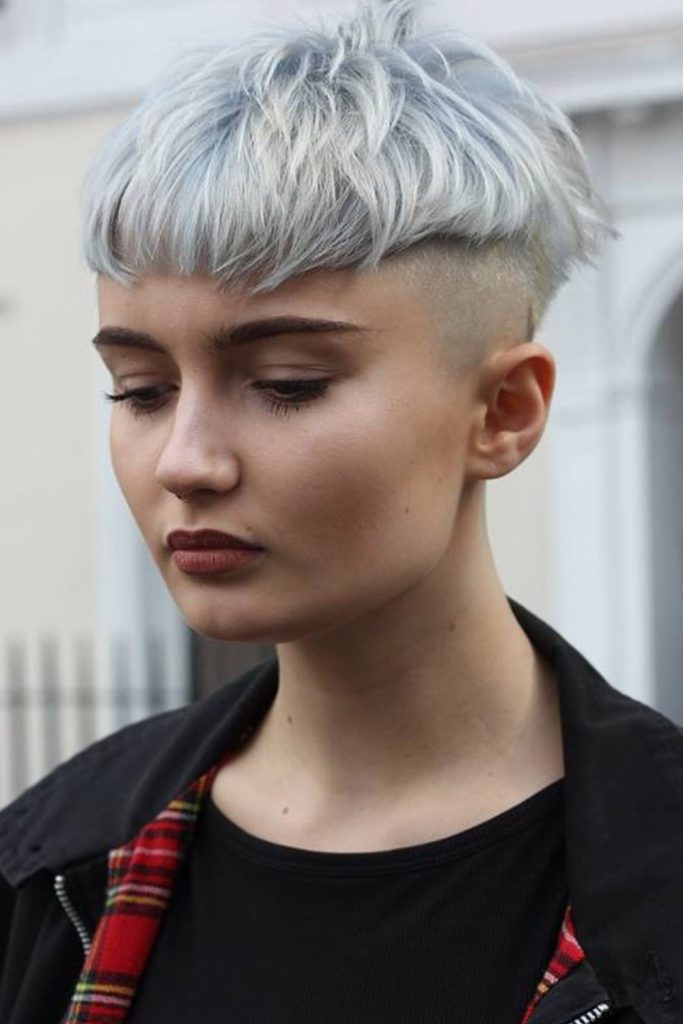 Source: dexterdapper/Instagram
Those who are not afraid to stand out in the crowd should try a short bowl cut with shaved sides. Such a high contrast and bold haircut will never let you go unnoticed. And keep in mind that if you have thin hair, it does not mean you should shy away from making it the center of attention. On the contrary, you should embrace it and take it to the spotlight.
There are lots of haircuts that can make your hair look fuller, but not every haircut is suitable for you. That means you need to start from a versatile haircut that works for any woman. Needless to say, bobs and pixies are the leaders of the thin hair revolution. So, don't even hesitate to try one of these haircuts, as they know how to deal with thin hair. A textured pixie or classic bob both will treat your hair with respect, adding volumizing vibes to it. There's no need to describe how awesome each of these haircuts looks: you can see this beauty with your own eyes. Would you like to see it in the mirror?
FAQ: Thin Hair
Why do I have thin hair?
Hair thinning can be caused by lifestyle choices, genetics, food or a combination of the three. It's normal to lose 50 to 150 hairs daily, according to the latest reports of the American Academy of Dermatology. If you lose more than this, you may be losing more than you should. Hair thinning is caused by a variety of factors, but lifestyle choices are the main culprits.
How can I make my thin hair thicker?
An egg treatment can make your hair look thicker and add volume.
The right nutrition (spinach, nuts, berries, fatty fish, eggs, seeds, avocados etc.)
Olive oil contains omega-3 fatty acids and other nutrients that are important for your overall health, as well as hair health.
Aloe gel calms the scalp and nourishes the hair.
Avocado oil is a perfect source of antioxidants, minerals, essential fatty acids and vitamins.
Castor oil is a natural solution for hair growth. It also eases dandruff, leaving your hair silky and shiny.
Is fine hair thin hair?
Fine hair refers to the diameter of the individual hair lock, whereas thinness refers to the overall hair density. Fine hair simply refers to the thinness of the hair strand, so, you can have a bush of fine hair, even thick fine hair.