Voluminous Pull Through Side Braid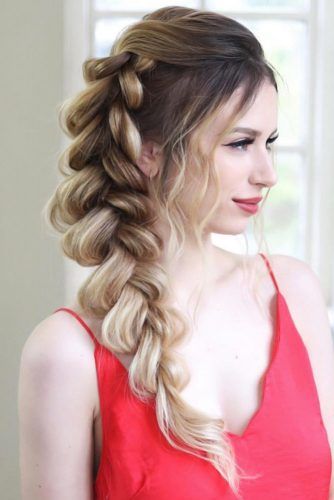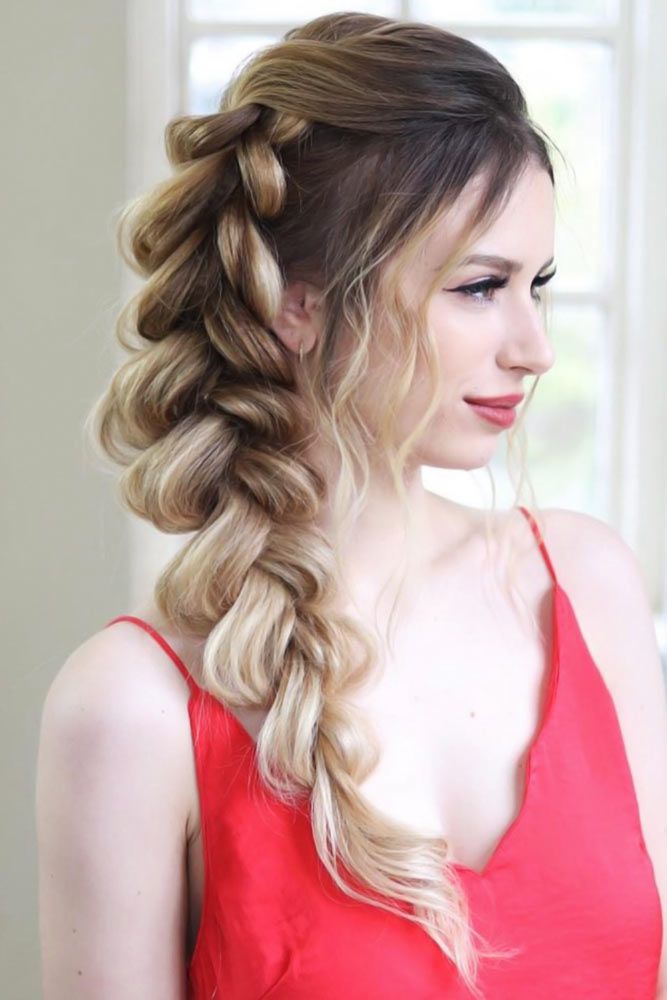 Girls who are familiar with pull-through braids know that they always look unbearably full, regardless of one's hair type. An inverted braid, created on the side, is your chance to make your hair show up in a new, fine and lifted light.
Source: sweethearts_hair via Instagram
Five Strand Braid Hairstyle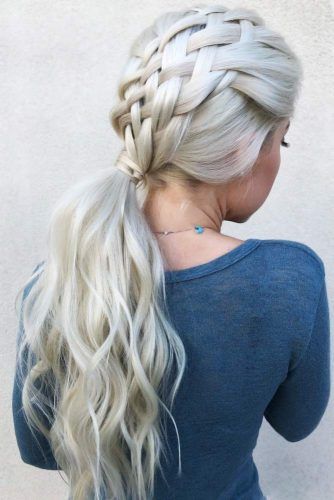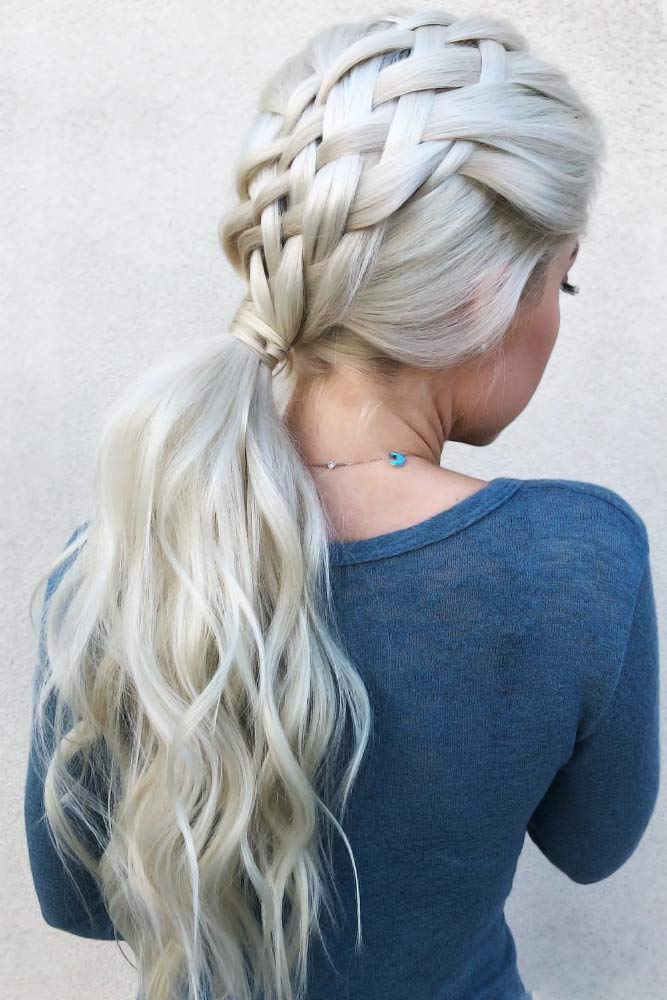 The timeless five strand braid that incorporates all of your hair in a glorious, feminine, and broad braided masterpiece is another idea to beat thin hair. The second strand crosses the third one, the forth goes over the second, the first over the forth, and the fifth over the first: this is how it says goodbye to flat looks!
Source: antestradahair via Instagram
Side Swept Curly Hairstyle
The magical power of side swept silhouettes is exactly what you need to make your hair look more voluminous. When one side slightly outweighs the other, it gives the effect of incredible thickness to your hairstyle. Curls, as well as waves, styled in an updo and secured with pins, will nicely complement the volumetric look.
Source: maggiemh via Instagram