Look Modern With These Latest Hairstyles For Women Over 50
When it comes to latest hairstyles for women over 50, it is common to think that only short haircuts such as pixies or bobs are the option. No doubts, that these ones will be still worn by women of certain age, but there are variants that will make you look youthful and up to date. Passing this threshold doesn't necessarily mean that you have to wear particular hairstyles.
ADVERTISEMENT ‧ CONTINUE READING BELOW
Nowadays beauty world doesn't dictate any specific rules mature women have to obey while choosing the style. It is all about what flatters you. Nothing else really matters. A bunch of celebrities over 50 have amazing hairstyles and are bright examples of how you can rock your hair at this age and look like a million bucks. So, we got inspired by celebrity hair looks and compiled this collection for you to choose from.
Blonde Wavy Lob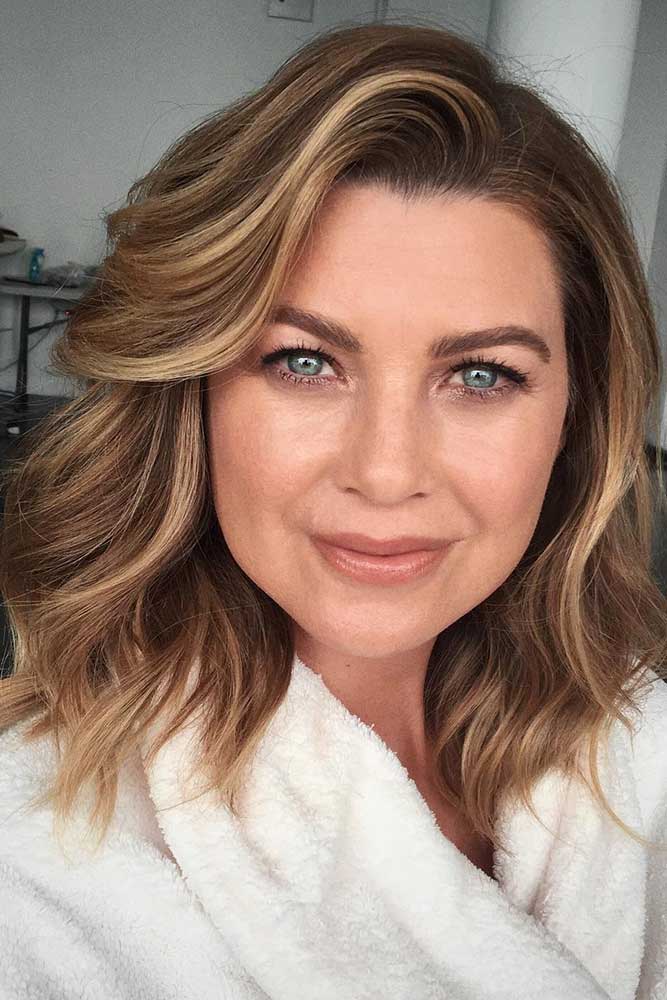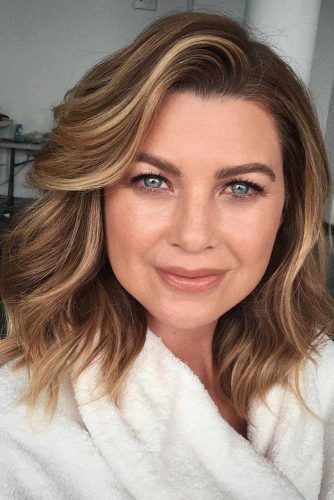 This long bob styled in curls looks stunning on Madonna. Her hair is more voluminous and curly towards the ends than at the top. This hairstyle with side part will give you some 30s vibes and will make your look chic.
Source: hungvanngo via Instagram
ADVERTISEMENT ‧ CONTINUE READING BELOW
Tousled Platinum Pixie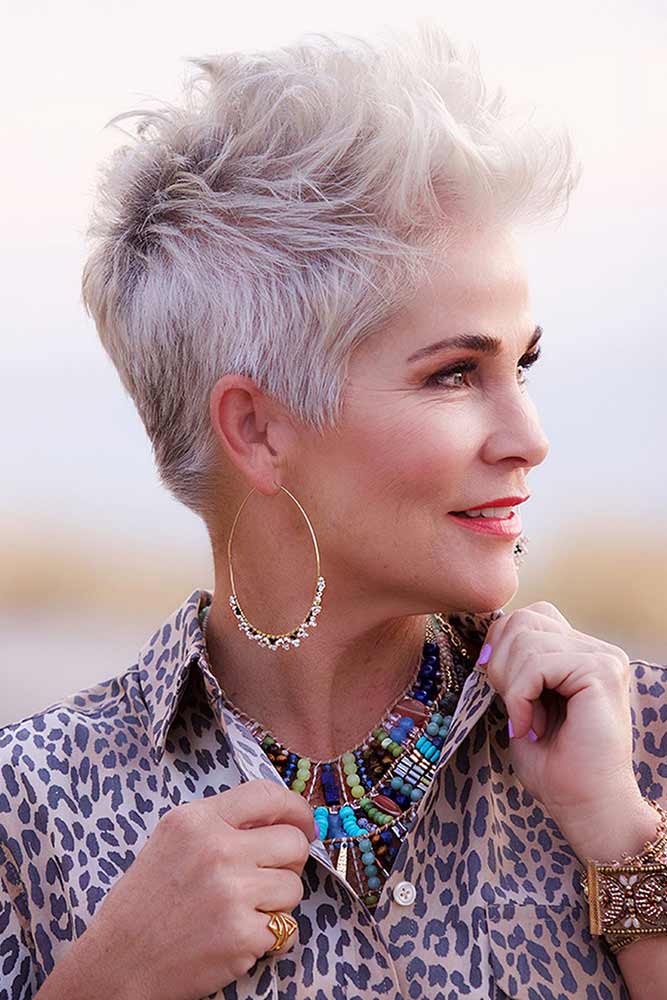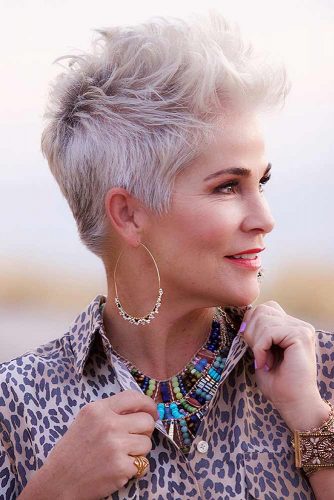 Platinum shade is a great way to amp up your pixie and make it look fresh and carpet – worthy. Create a tousled look with some texturizing spray for everyday wear and it will take you less than five minutes.
Source: chicover50 via Instagram
ADVERTISEMENT ‧ CONTINUE READING BELOW
Layered Cut With Blonde Balayage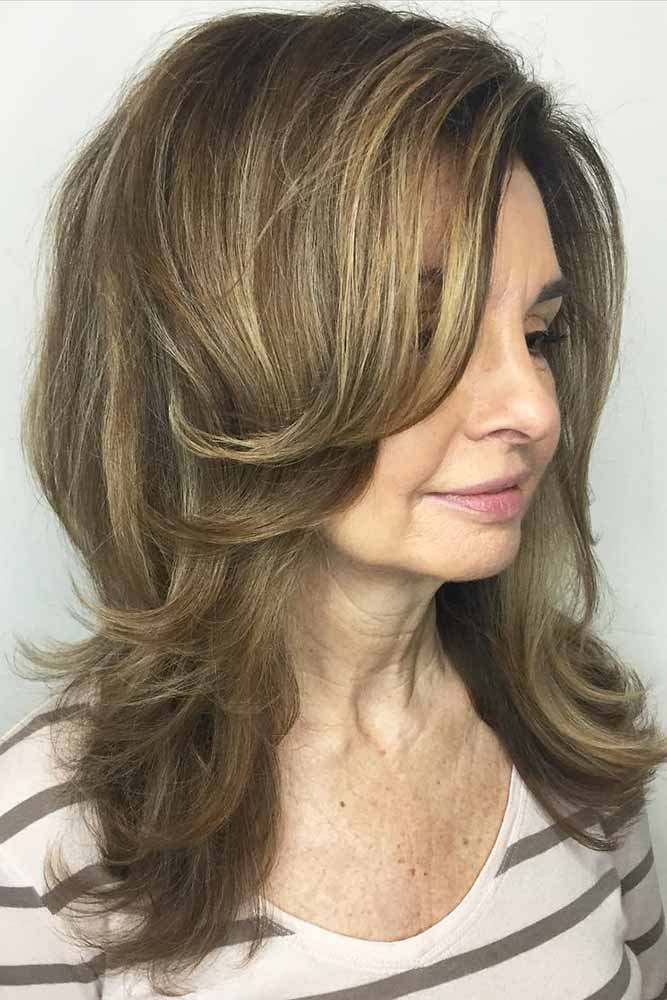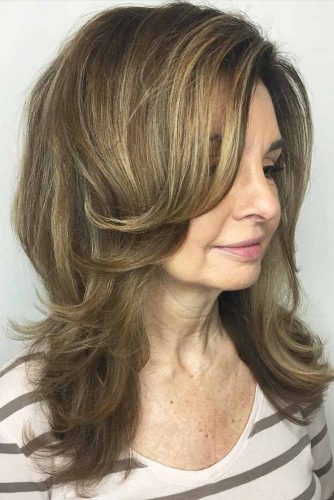 Sarah Jessica Parker slays this long layered cut with blonde highlights. She is probably the best hair in show biz. Blonde highlights make her look younger and must be her secret to the modern and youthful look.
Source: igobygina via Instagram
ADVERTISEMENT ‧ CONTINUE READING BELOW
Wavy Bob With Long Bang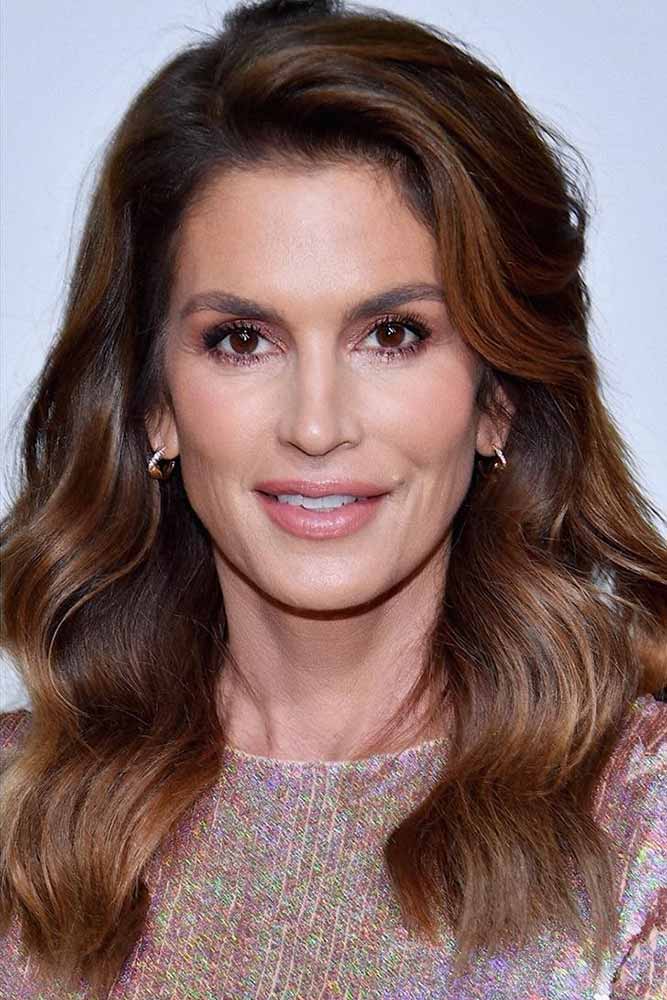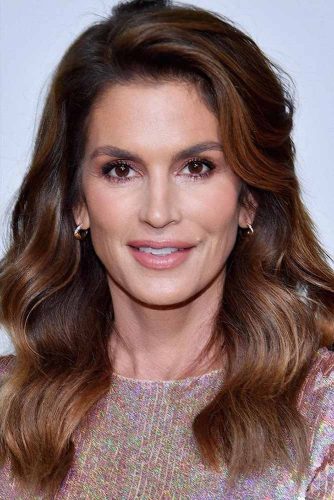 Long bob is always a good decision, especially styled in waves. This hairstyle will bring some fun and style to your look. Longer bangs that blend in with the rest of the hair have a nice face framing effect.
Image Source: hungvanngo via Instagram
ADVERTISEMENT ‧ CONTINUE READING BELOW
Copper Shoulder Length Waves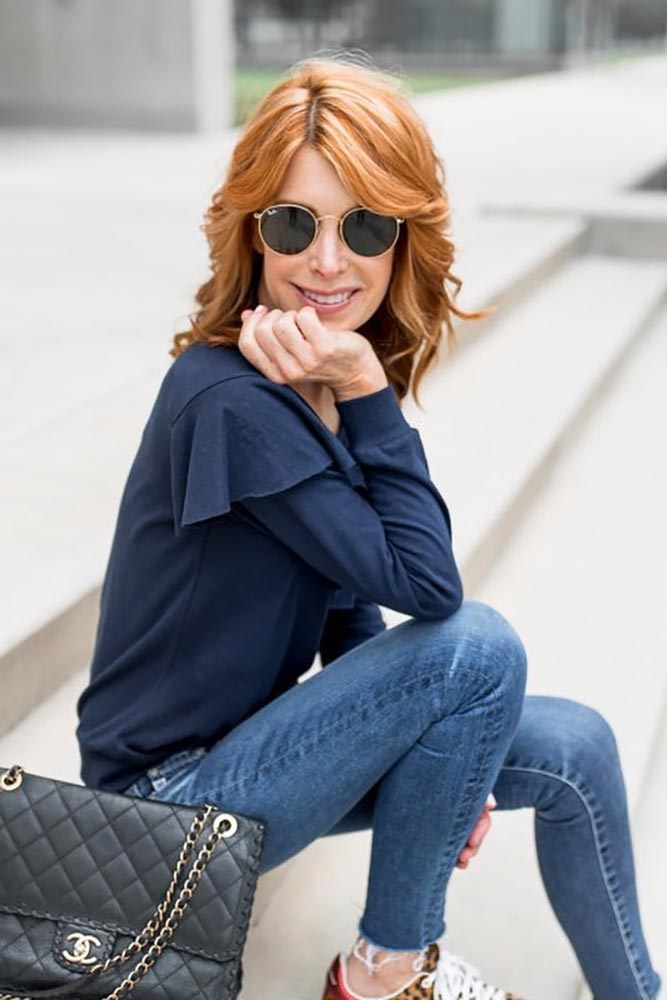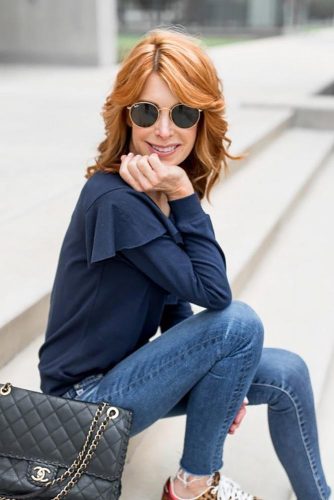 Copper is favorite color of a bunch of celebrities. Julianne Moore and Marcia Cross are bright representatives of red heads. Needless to say, that this hair color looks bright and gorgeous. Style it in curls to make it more voluminous.
Source: themiddlepageblog via Instagram
Short Gray-Haired Pixie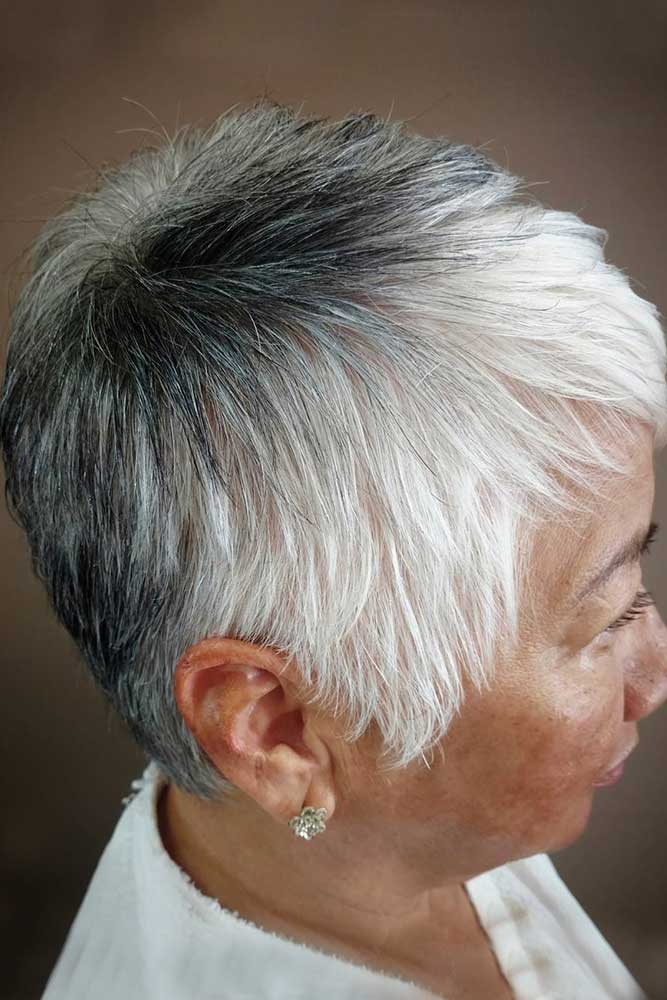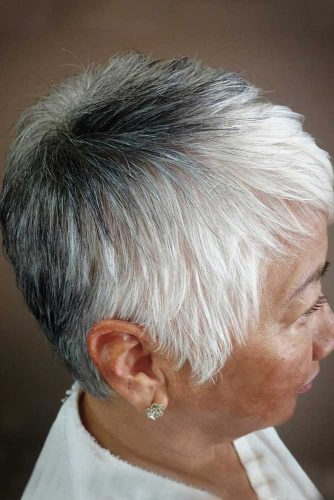 Pixie is our oldie but goodie. Jamie Lee Curtis has been rocking her natural hair for at least 10 years. Who knew it would become such a huge trend? Nowadays we are seeing more and more of it.
Source: hair_by_c.blue via Instagram
Chocolate Short Bob With Voluminous Curls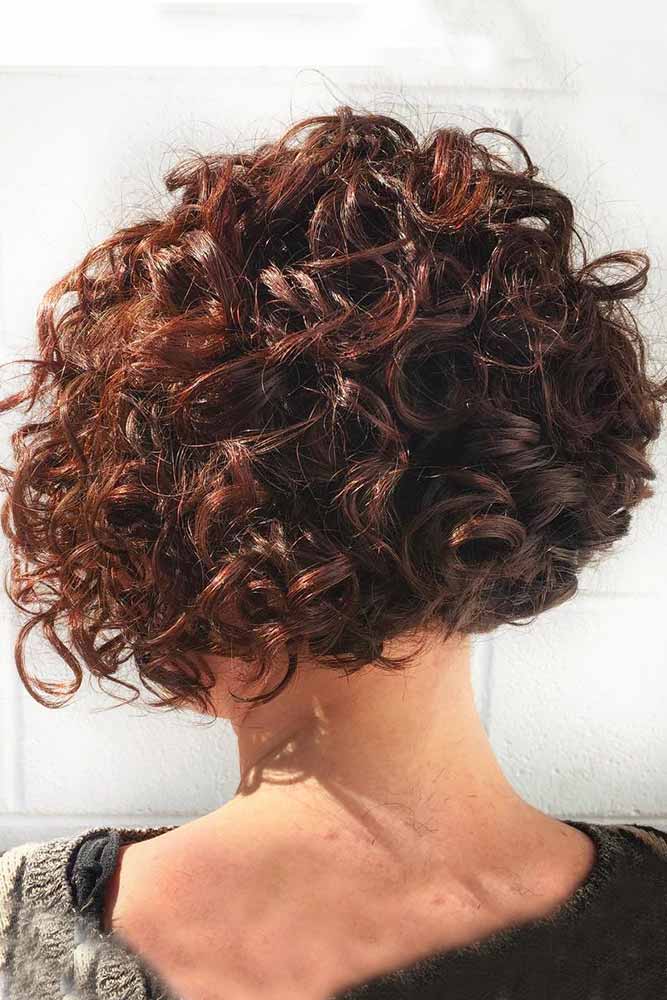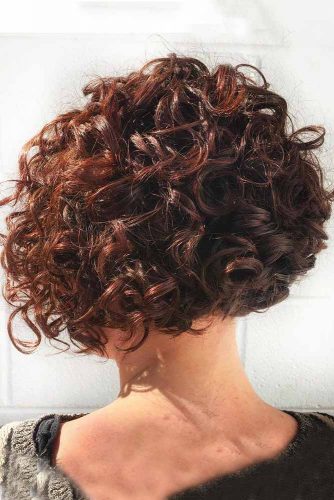 Short bob would be both a great base to create various hairstyles and a decent style on its own for a mature woman. Chocolate shade will give your look a fresh start. Style your short bob in tight curls, which look so elegant and age appropriate.
Source: hlbarclay via Instagram
ADVERTISEMENT ‧ CONTINUE READING BELOW
Lavender Sleek Lob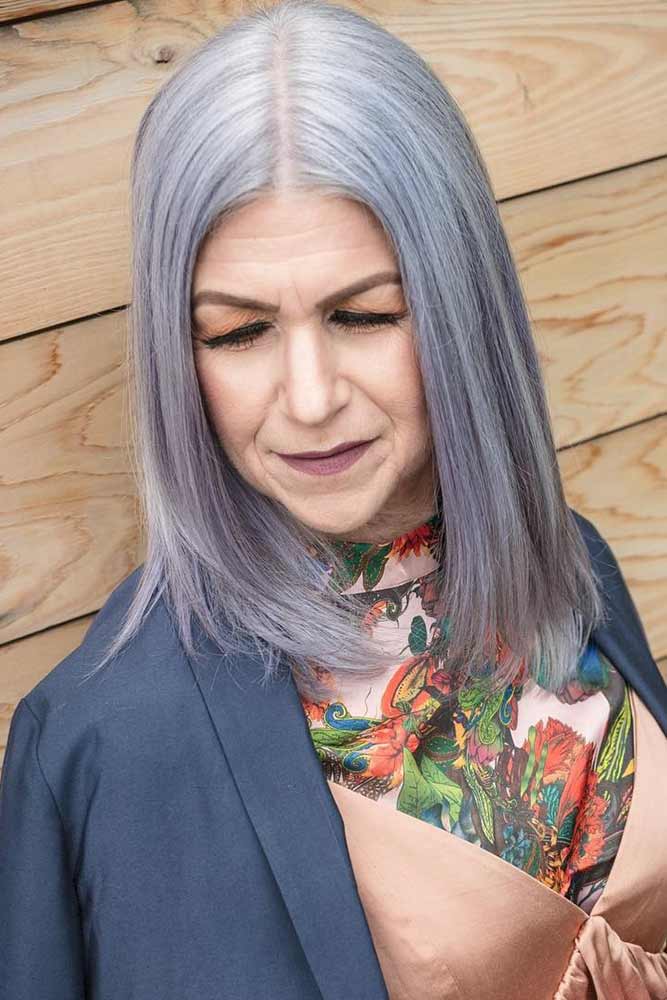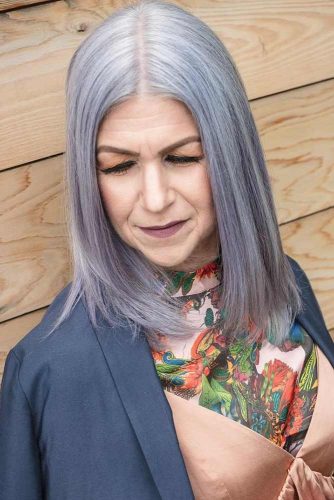 It is impossible not to fall in love with this lavender shade. It is an amazing and trendy example of how you can upgrade your natural hair and look bomb dot com. Besides, a sleek texture of this hairstyle makes the color pop.
Source: thesilverstylist via Instagram
Long Sleek Layers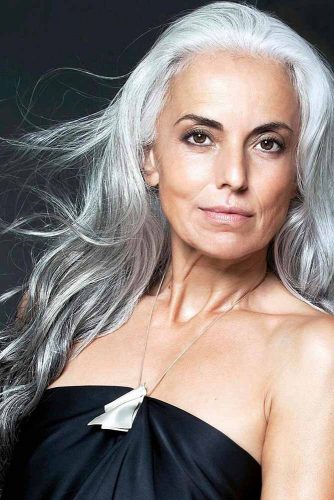 Who said that long sleek hair is only for young generation? Demi Moore is a living proof of that. She hasn't changed her hairstyle throughout her career. Her devotion is paying off. Long shiny looks look extremely good.
Source: yasmina.rossi via Instagram
Cherry Layered Bob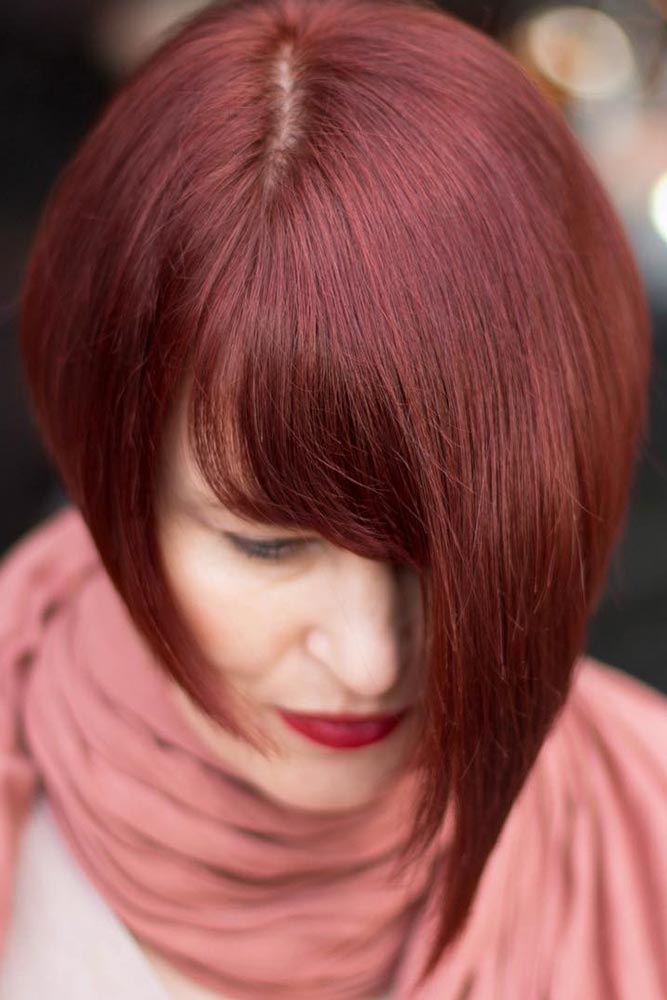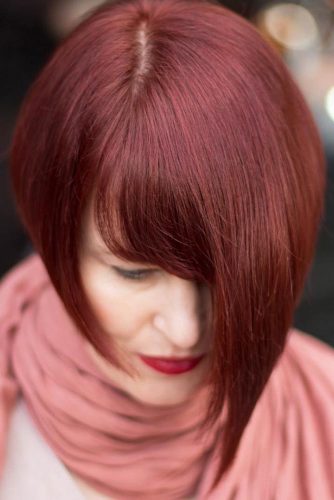 It is a signature look of Sharon Osborne. She looks gorgeous with this hairstyle. This messy style of pixie is for all ages, not just mature women. It is one of those boyish styles with which you will be definitely in trend.
Source: alexanderscotthair via Instagram
ADVERTISEMENT ‧ CONTINUE READING BELOW
Elegant Updo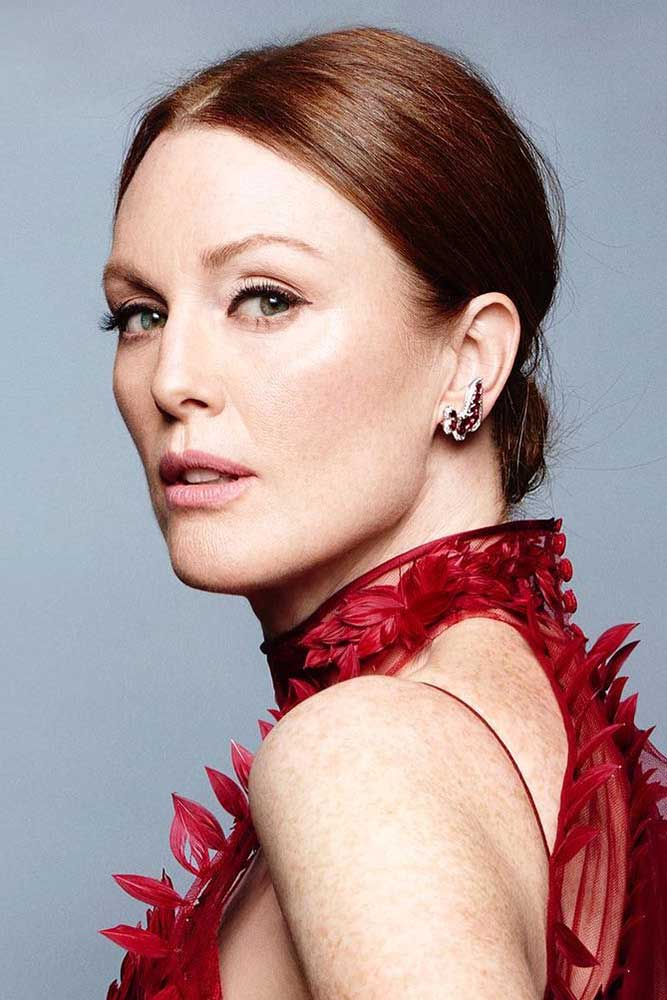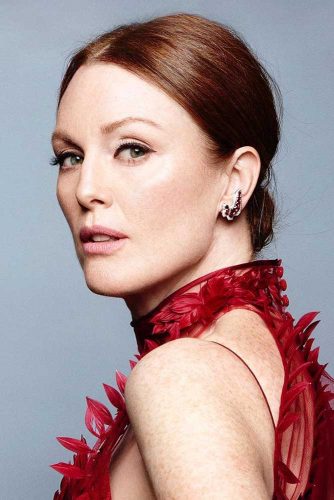 Julianne Moore is a bright illustration of how you can combine every day life with style. Make your bun sleek and tight. And you can wear it for everywere!
Source: juliannemoore via Instagram
Sleek Platinum Pixie With Long Bang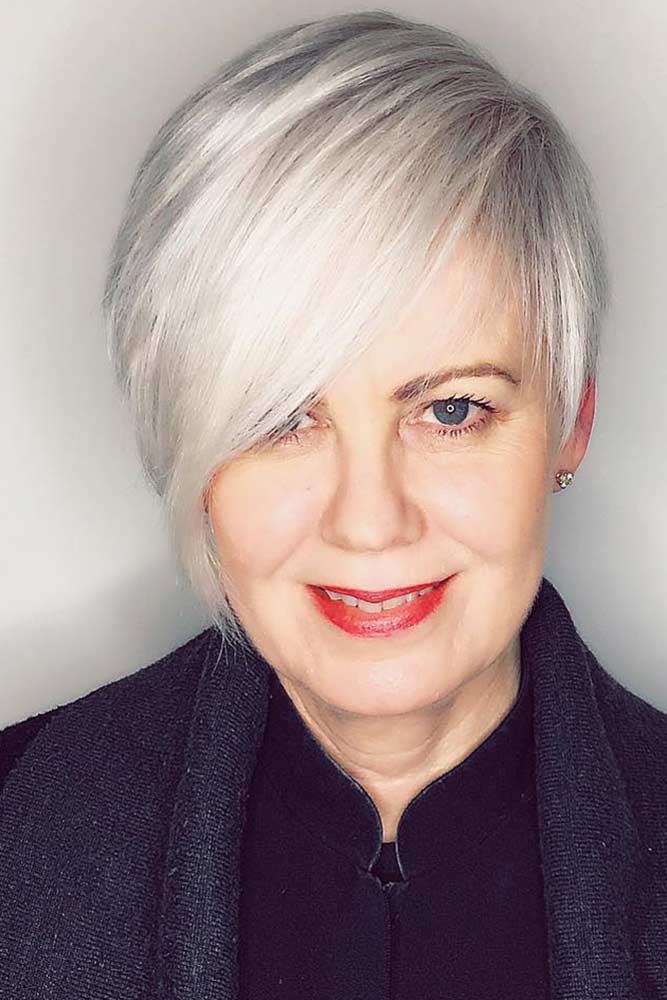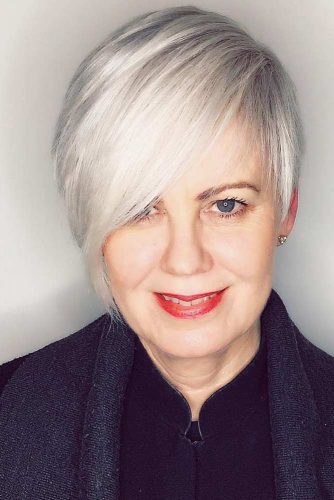 Platinum color works well paired with a pixie. Spoiler alert: this color and will be a huge trend next spring together with ash blonde. Moreover, they are very flattering to mature complexion.
Source: fmkhair via Instagram
Top Knot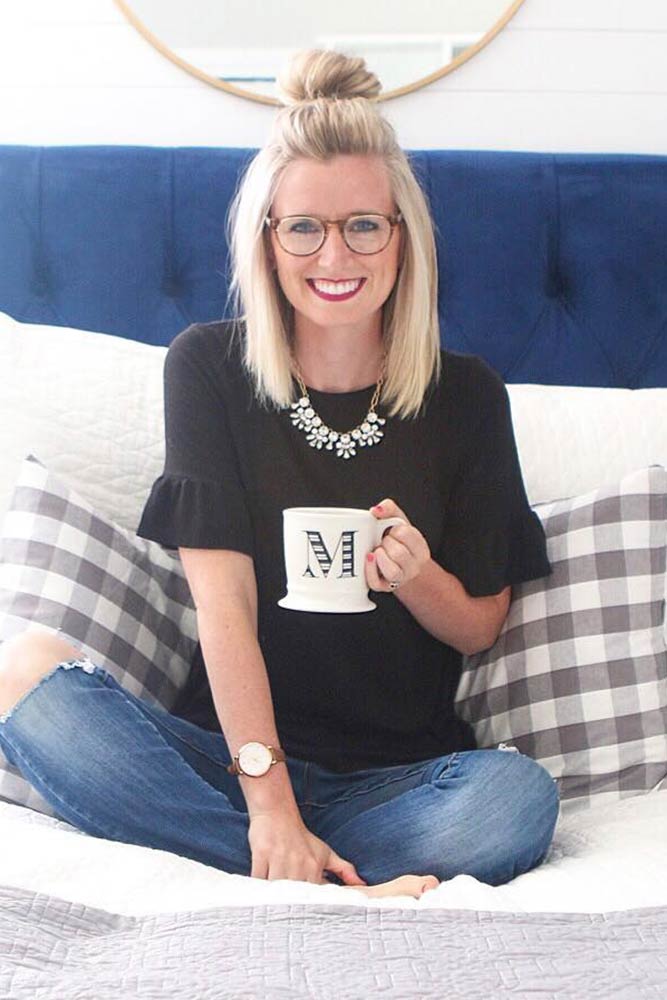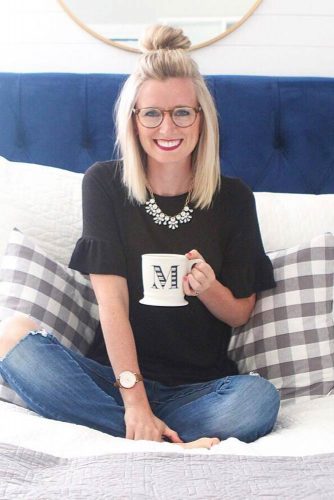 Julianne Moore is another proof of how rules do not apply in hair department for mature women. A top half bun looks stunning on her. Hairstyles worn by young women aren't necessarily a no go zone for women over 50.
Source: diyplaybook via Instagram
ADVERTISEMENT ‧ CONTINUE READING BELOW
Lavender Layered Bob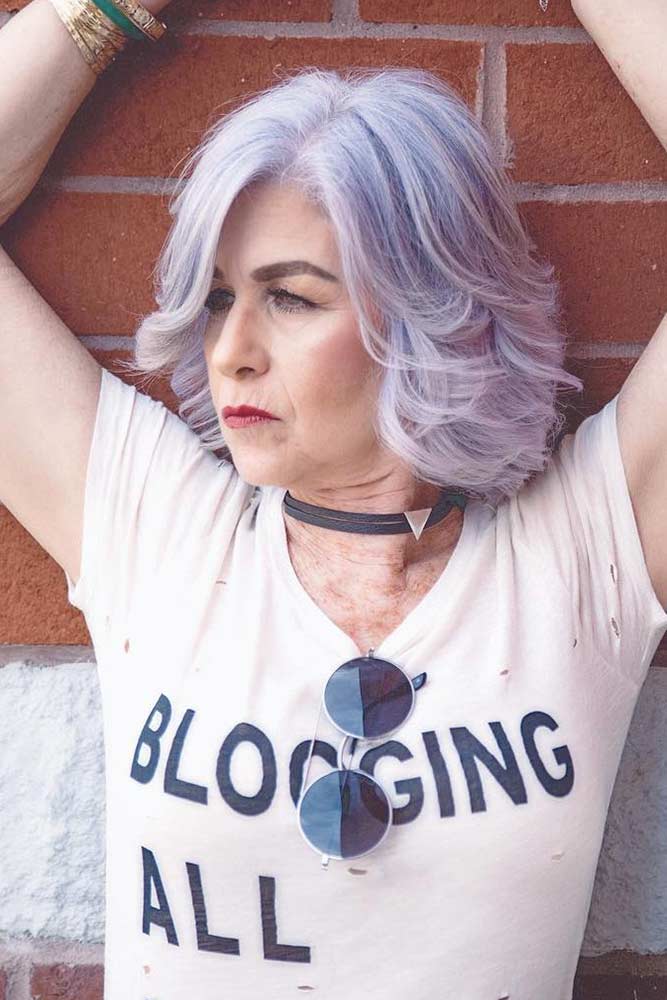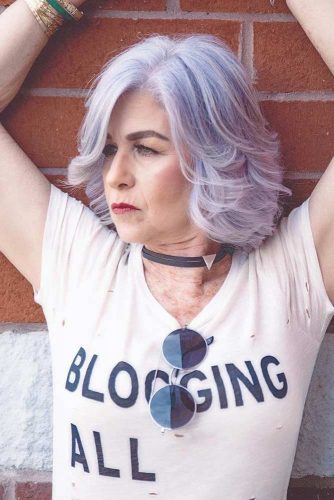 Lavender hair is impossible to resist. If you opt for this one, make sure you add some layers in order to give it the needed volume. Styling it in curls is a great option both for every day and special occasions.
Source: thesilverstylist via Instagram
Inverted Short Bob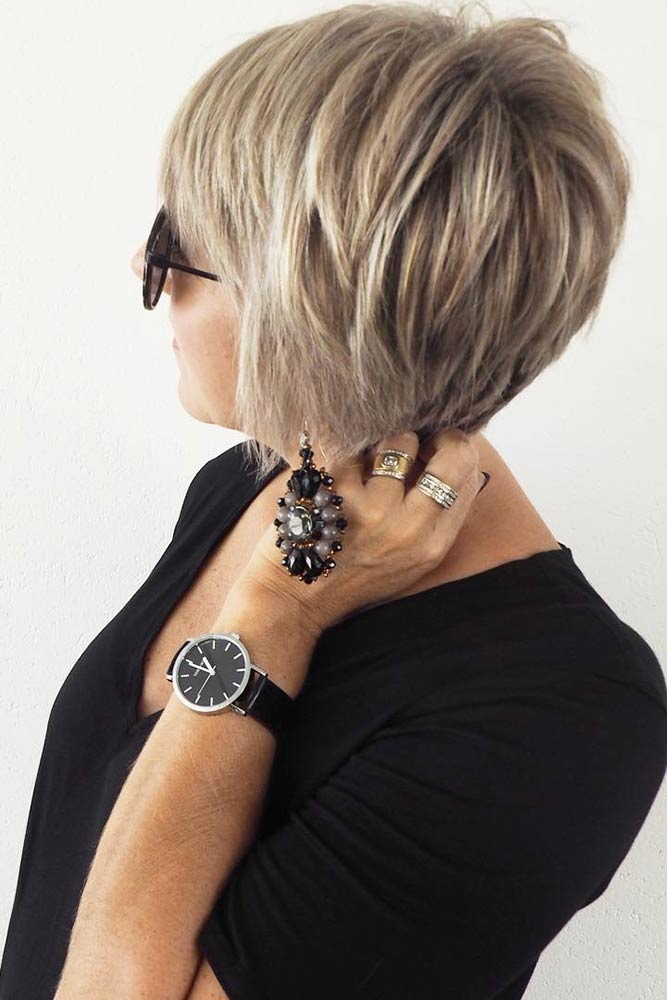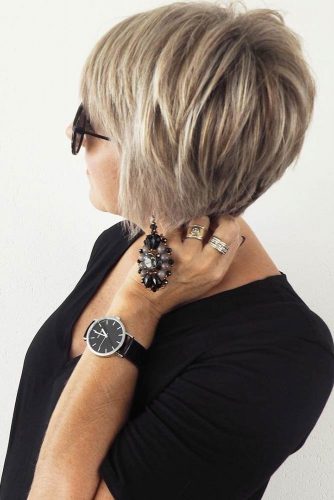 Inverted short bob is the best bet for women with straight hair. This kind of cut will give you some additional texture and you wouldn't have to spend a lot of time styling it every day.
Source: istyl via Instagram
We hope you have found your cup of tea since you scrolled down till the bottom and got all the needed inspiration for your next visit to hairdresser.
ADVERTISEMENT ‧ CONTINUE READING BELOW