By:

Glaminati Media

| Updated:

09/04/2018
6. Strawberry Blonde Highlights On Blonde Hair
Blondes are certainly everywhere. Just take a good look around. And, while they are indeed attractive, why go for the same blonde color they have in their hair? Change things up and add excitement and spice by putting strawberry blonde highlights on blonde hair. You get a dramatic range of spectacular highlights and lowlights, specifically if you add strawberry blonde highlights to dark blonde hair. Just look at those magnificent results. Such a delectable color deserves an equally delectable style. Red hair looks exceptionally awesome when it's long, even more so when a hairstylist gives it a long layered haircut. And those waves are simply the icing on the cake. If such wavy hairstyles don't come natural, simply use a curling iron, hot rollers, or roll wet with large rollers.
7. Strawberry Blonde Highlights On Dark Brown Hair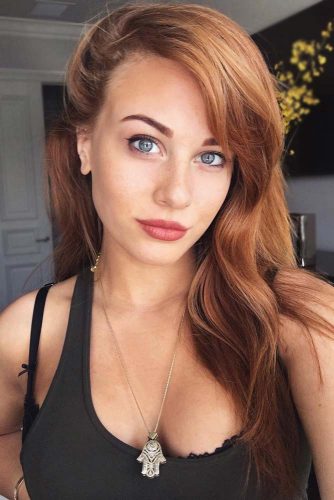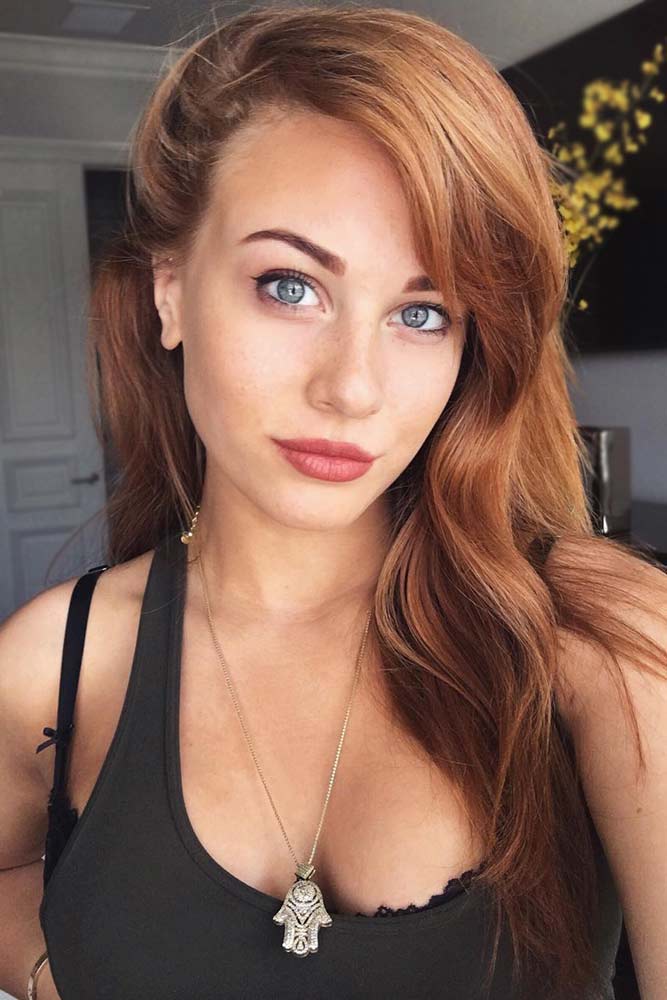 Okay, strawberry blonde isn't a natural color. But just look at what happens when you put strawberry blonde highlights on dark brown hair. It looks natural, doesn't it? And coupled with this model's already dazzling blue eyes, luscious lips, and porcelain skin, she's a complete head turner. To up the ante even further (as if she even needed to do so), she's used a deep side part to create side swept bangs. Bangs are tremendously trendy these days and rightly so. They come in a variety of styles, look good on almost every type face, every age woman, and are appropriate for the office, for a day out with friends, or for a night out on the town.
8.Strawberry Blonde Highlights On Brown Hair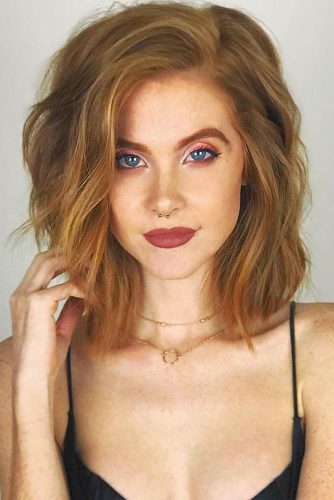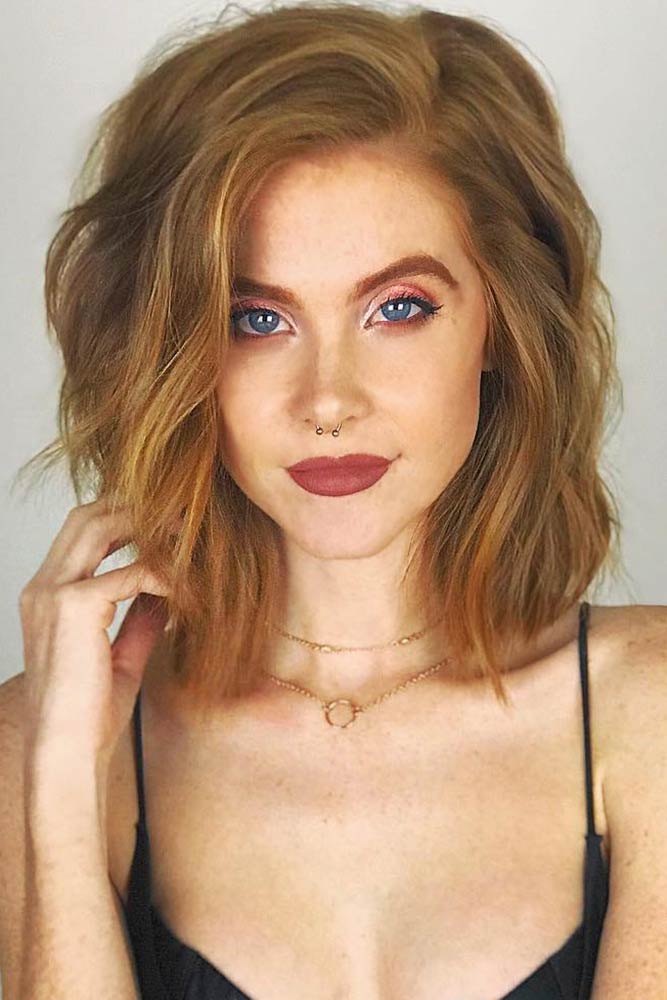 Strawberry blonde just seems to love those with natural brown hair. It certainly treats them like dear friends. It enhances their finest features and leaves them looking their most beautiful as if it placed them on a pedestal. That's really a dear friend. The strawberry blonde highlights on brown actually make this model's medium length hair strawberry blonde glow and her magnificent blues eyes practically reach out toward you. Her superbly made-up lips and eyebrows only add extra oomph. Her features and a golden auburn hair color all work together, as a well-organized team.