Blonde hair color chart is something that blondies and anyone who wishes to go on blonde hair dye should know. Just to update your knowledge, the blonde hair color chartis not divided between dark and light shades. This is because the shades of blonde colors you see on people are varieties of different unique shades mixed together.
Blonde isn't just a light color, it's a collective image of the softest, lightsome hues in the world. Are you about to go blonde or switch up your blonde hair with new shades? Not so fast! You have to be sure that you are familiar with the various shades before becoming a blonde.
What Shade of Blonde Hair is Right for Me?
To answer this question, there are factors to be taken into consideration before choosing from the various types of blonde hair. Here are a few of those factors you should consider:
Find out your skin tone: Unlike what many people think, any shade of blonde doesn't go perfectly on everyone. To pick the right shade, you have to find out if you have a warm or cool undertone.

You can quickly find out by looking at the veins on your wrists. Purple or blue means you're cool toned, while green shows you're warm toned and combination of blue and green means you're neutral. Being neutral leaves you with more choices.

Consider your eye color: If you've got lighter eye colors, multi-tonal and soft shades will be perfect for you. Darker eye colors complement richer and deeper blondes.

Pink or paler skin: Naturally, pink and paler skin color go well with delicate blonde colors. While gold-toned or darker yellow is perfect for honey or golden hues.

The condition of your hair: If your hair is not healthy, it won't be advisable to switch to blonde hair color, because shampoos, conditioners designed for colored hair are to be used.

Maintenance: Different blonde shades come in different maintenance. Some blonde color need more attention, while some don't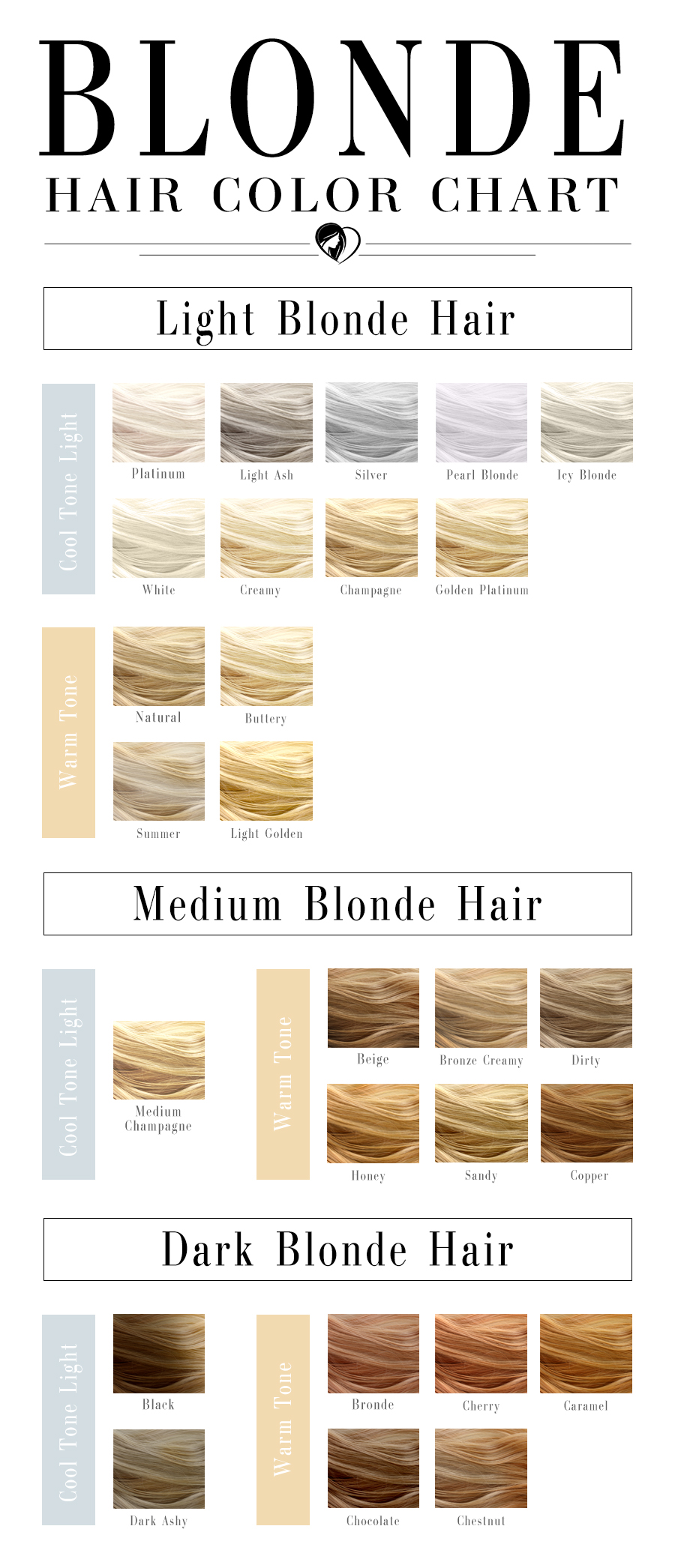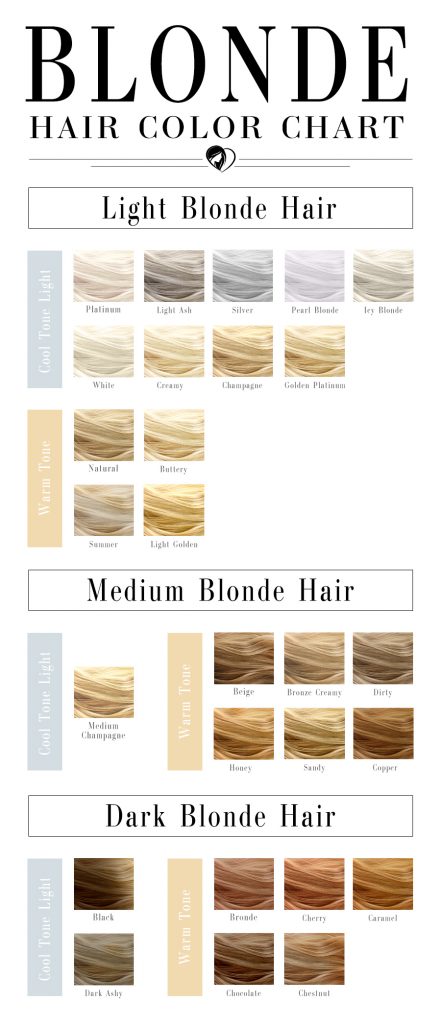 After you've found out the shade of blonde that suits you, you'll get to understand the different shades of blonde.
Light Blonde Hair Color Chart


Icy Blonde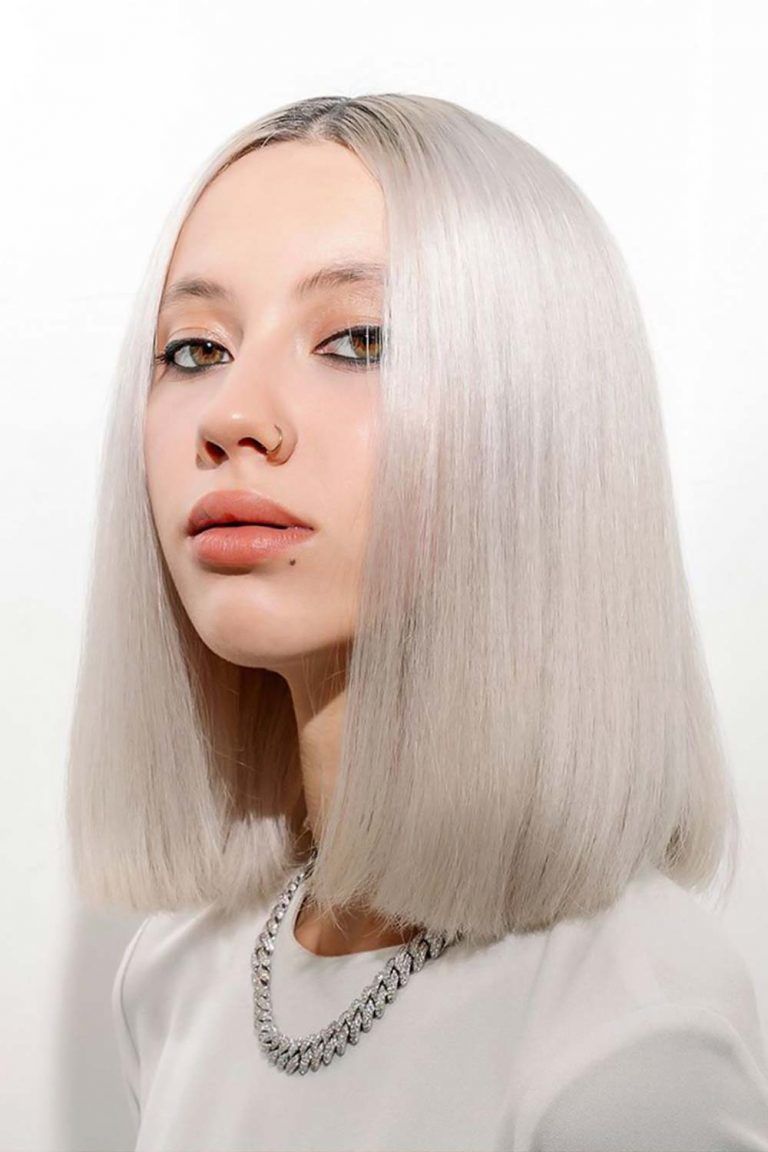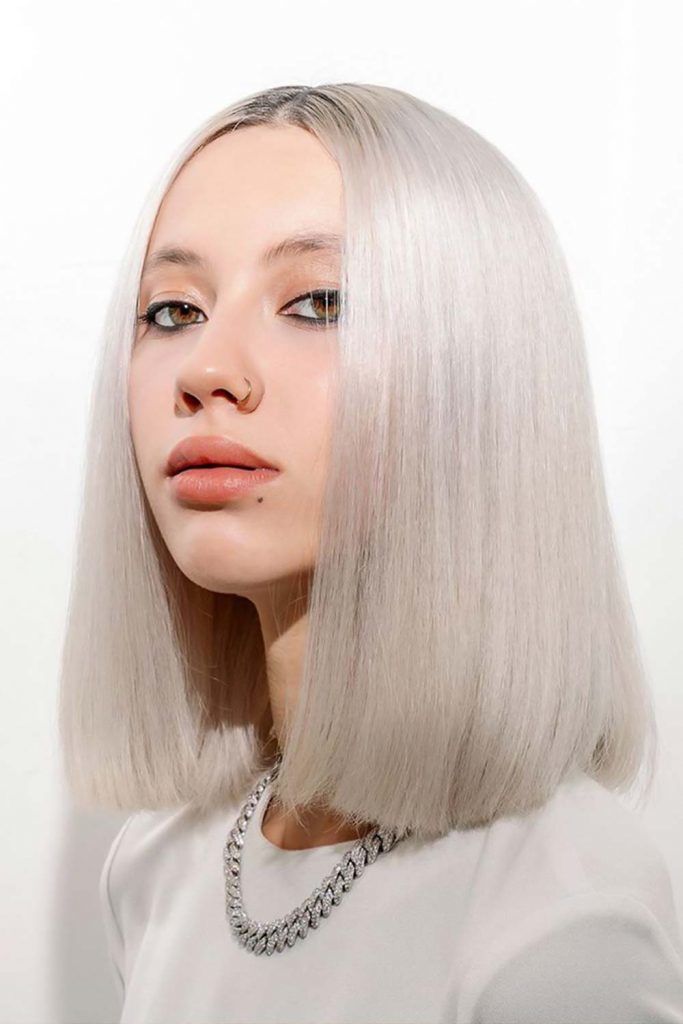 Credit photo: instagram.com/moskvichkabbb
Icy blonde shade is the coolest tone on the blonde hair color chart not because it looks like it's covered with snowflakes. This winter hair color is mostly chosen by girls with pale skin and blue, green, or grey eyes. To activate this color, it's better you take it slow by starting with a pale yellow tone.
Pearl Blonde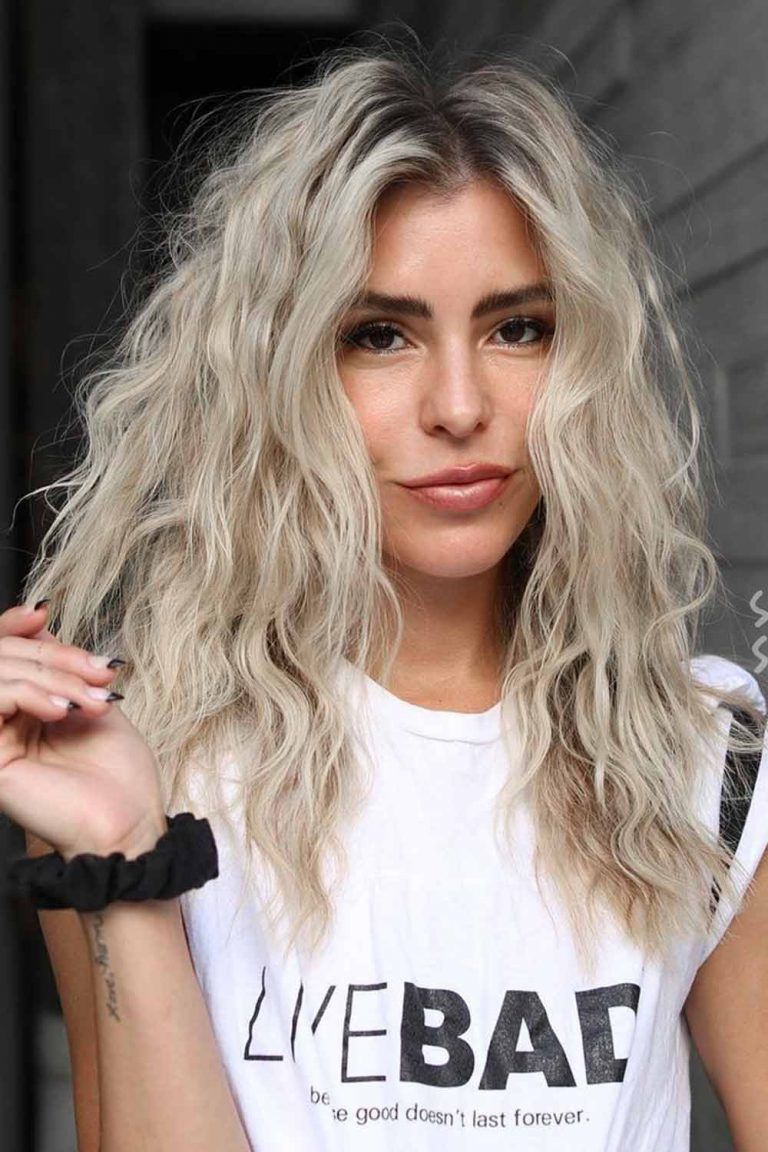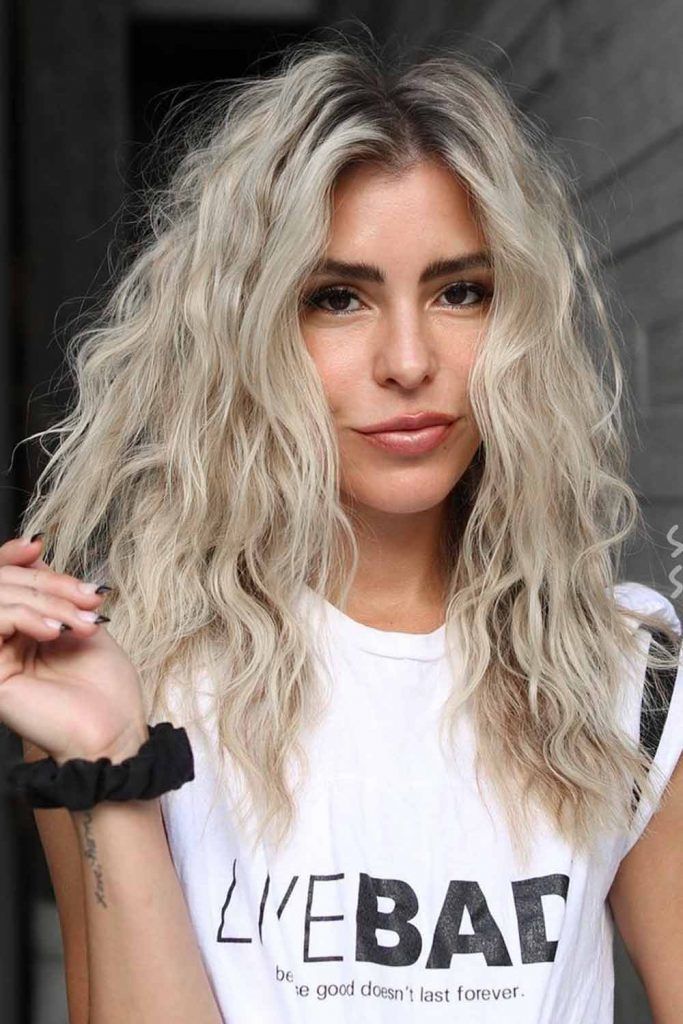 Credit photo: instagram.com/salsalhair
If you love an elegant look, you will surely love the pearl blonde shade. Pearl blonde is another cool-toned color that matches perfectly on noble, fair skin tones and light eye colors such as blue and grey. This shade is unique, as it's a bit bluer than icy blonde and softer than the silver-blonde.
Champagne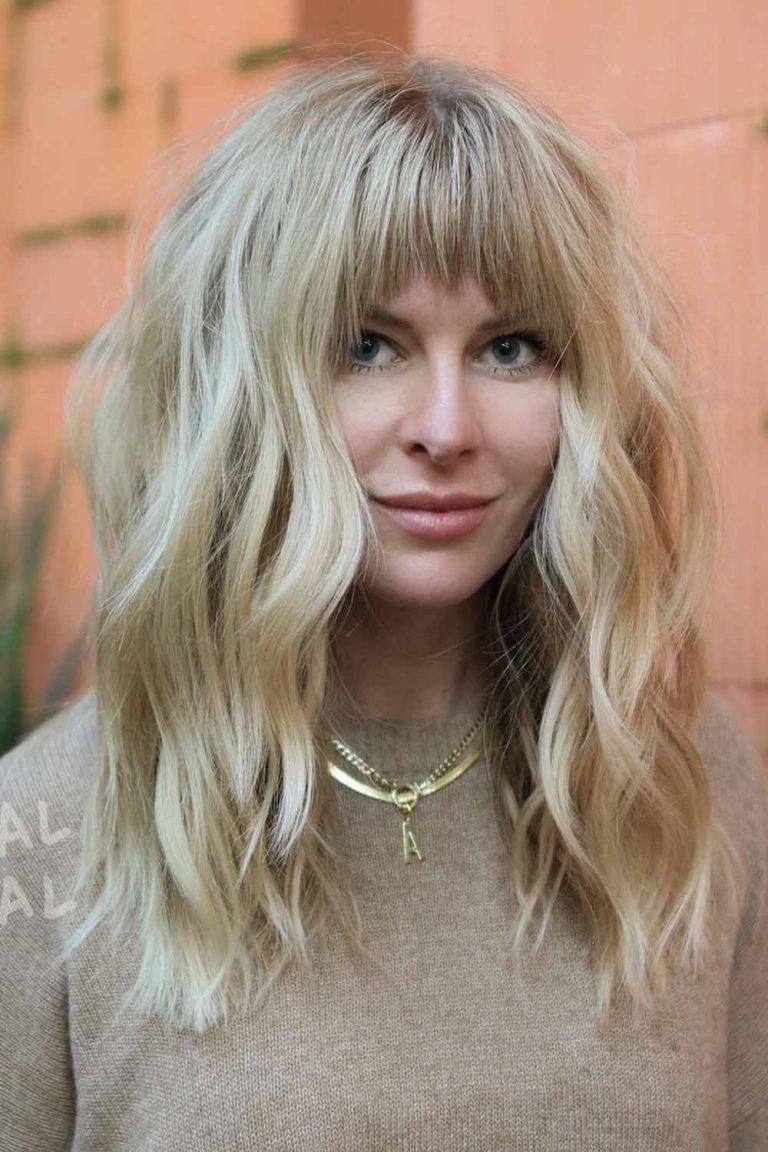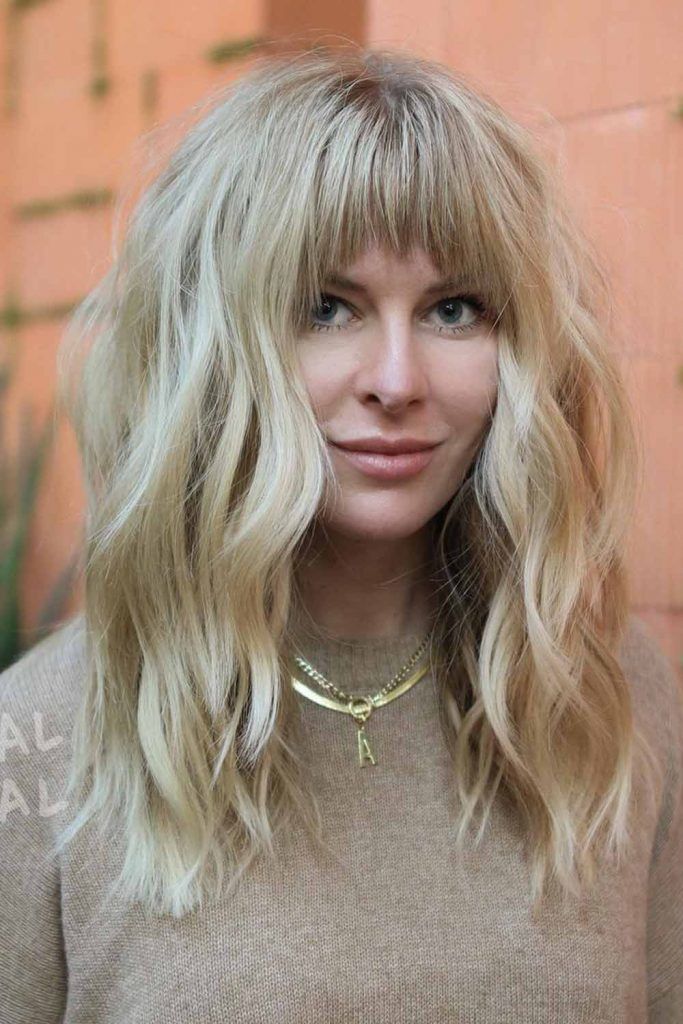 Credit photo: instagram.com/salsalhair
Champagne blonde isn't called the trendiest blonde shade for anything. It's a combination of a blonde and rose gold. Champagne blonde serves as a pathway to other shades of blonde.
White
Here comes the albino from the blonde hair color chart 2020. It's radical; it's stylish; it's one of the coolest hair coloring ideas. Cool tones have become very popular today, and this color is the white color in its purest. Not only lighter complexions can embrace the beauty of white blonde, but with light-toned skin it looks more authentically.
Silver Blonde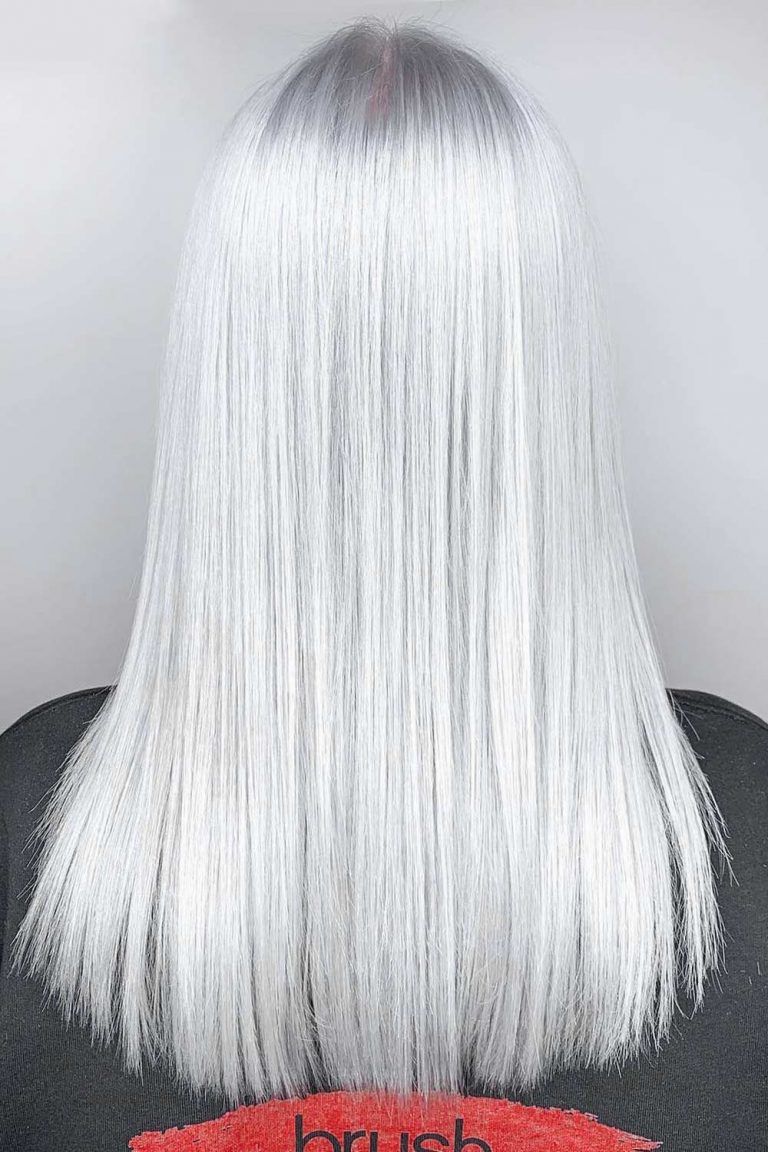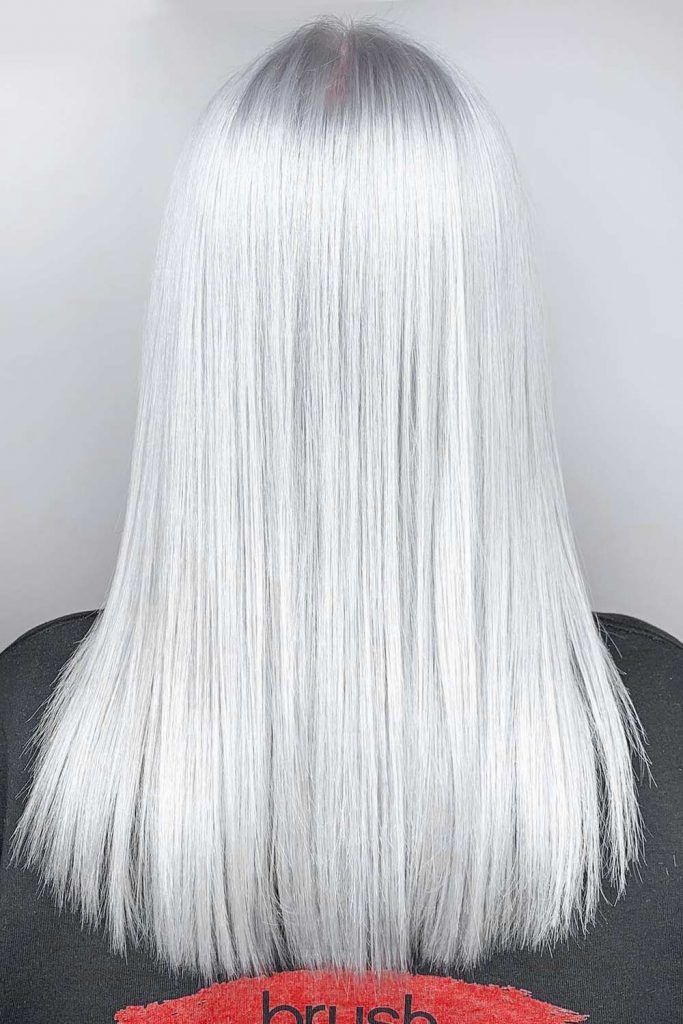 Credit photo: instagram.com/alex_nagorsky
How do you like the cool ashy blonde hue that gradually turns into a sterling shade? Silver blonde hair color gets on well with light complexions and light eyes colors, but don't panic if you have a warm skin tone. A bit warmer tint will sort things out!
Golden Platinum
The most beautiful jewels melted together to create golden platinum blonde shade. Some golden highlights diversify the palest platinum tone to make it warmer, so both fair and medium-tone complexions can let this unbelievable color to their lives.
Buttermilk
The buttermilk blonde is meant to add some blonde highlights to brownish hair colors. It looks good on girls with tawny complexions and light to medium eye colors such as blue, gray or light brown. The line between the blonde and brunette is washed away by gentle caramel hues.
Yellowish Platinum
Indecisive girls who want to have both trendy cool and bright hair colors, it's time to be friends with yellowish platinum blonde shade. It's easy: silvery balayage strands give a contrast to the yellowish blonde base. This color is meant for fair complexions and lighter eye colors.
Cream Soda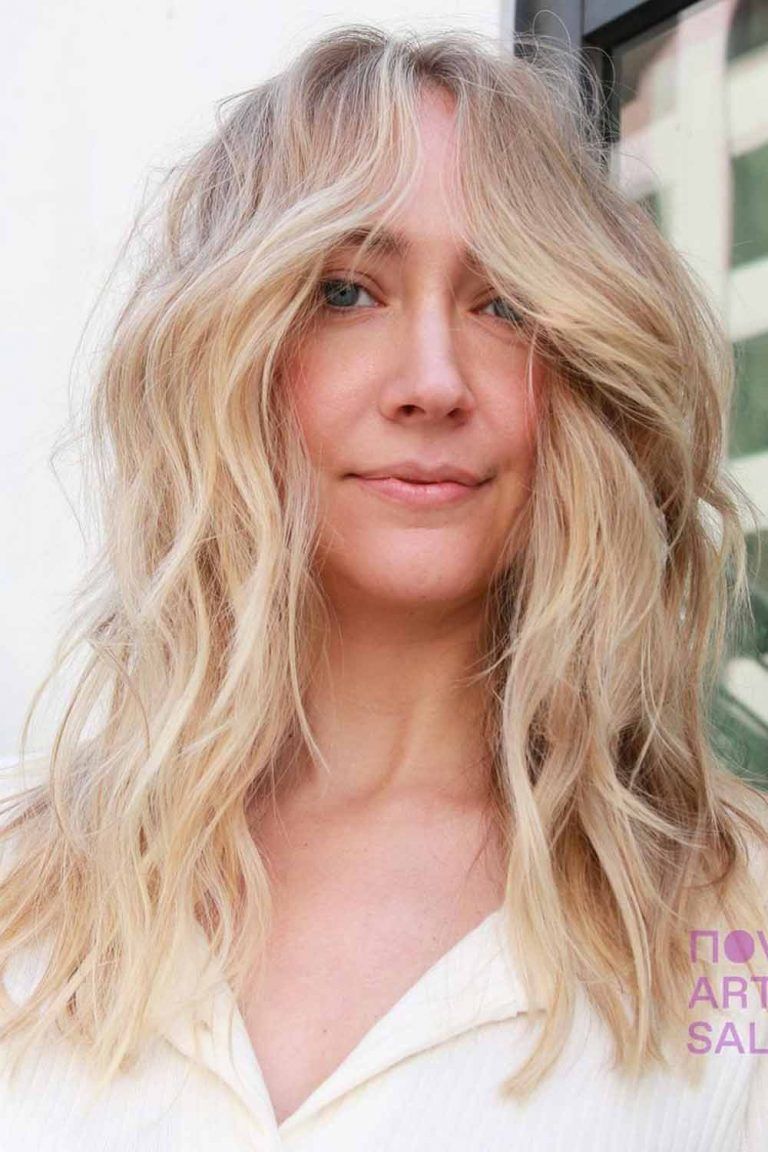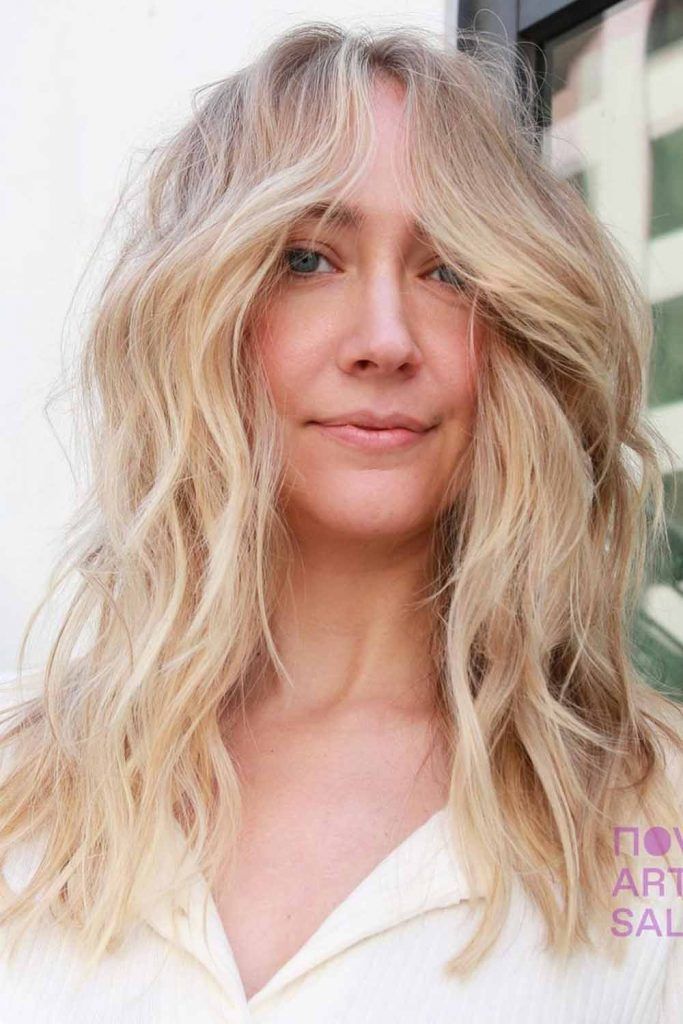 Credit photo: instagram.com/salsalhair
Once you see the cream soda blonde shade, you will feel the taste of this fizzy caramel drink. This sensational hue is a love child of blonde and brunette hair colors. It softly mixes beige brown and warm gold tones, so every girl can give it a try.
Golden
The golden blonde will show you what luxury means in the fashion world. It's a multidimensional mixture of honey, golden, and butter hues that looks perfect on girls with light skin tones and pale eye colors such as hazel, grey, and blue.
Creamy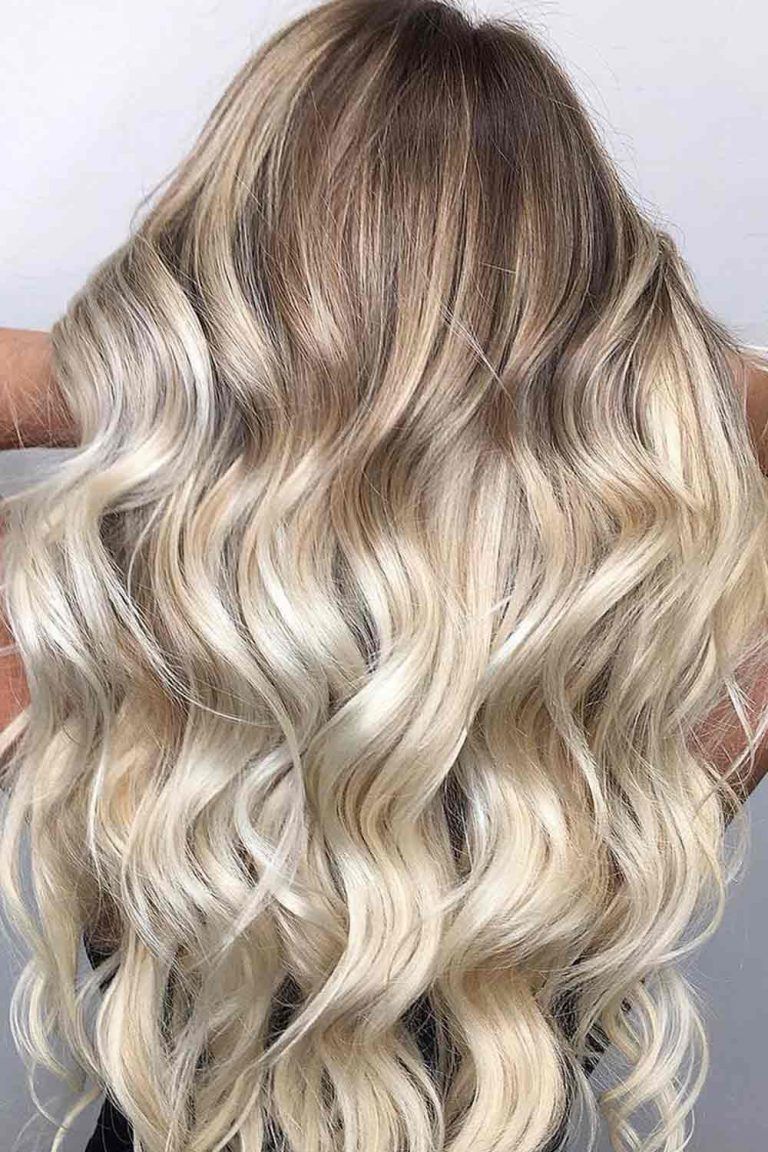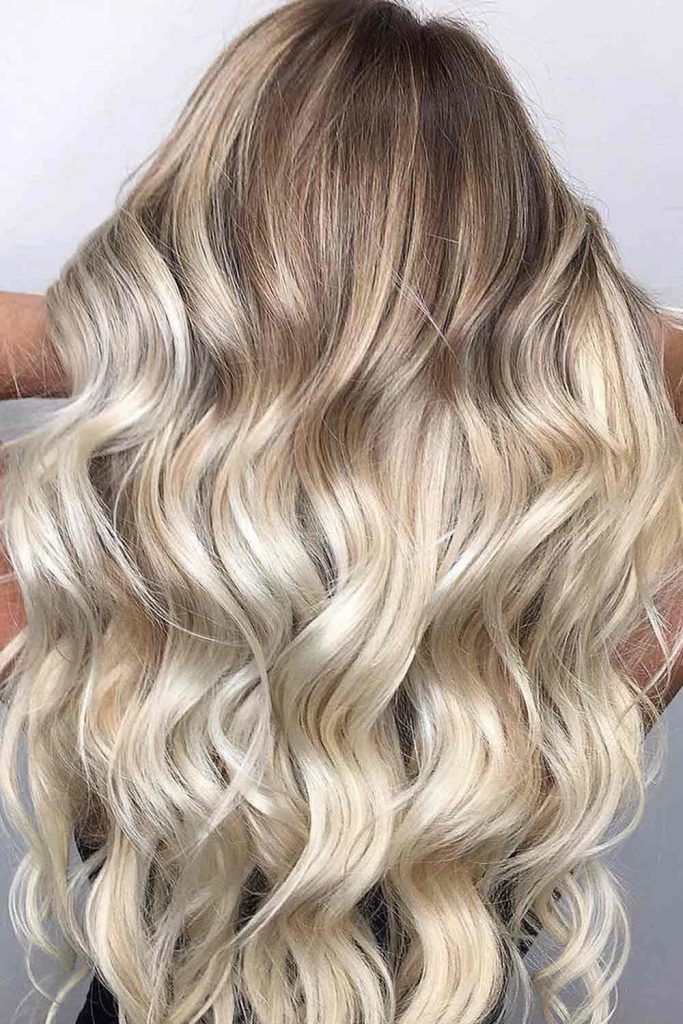 Credit photo: instagram.com/balayageombre
It looks as cute as it sounds. Creamy blonde hair color reminds us of winter, as it's one of the cool blonde shades. It's quite versatile: it suits medium to dark skin tones with dark eyes. To add this shade to your life, ask your colorist for cream balayage with butter tint on the crown.
Bright Golden
The bright golden blonde will comfort girls with medium-toned skin who fell in love with the golden blonde. This color is a more saturated version of the natural-looking blonde with a golden shade. So, it's time to emphasize your green or brown eyes with a brand new blonde!
Sandy
You can see in the blonde hair color chart everything about summer. And the sandy blonde shade is not an exception. It's a subtle, warm color that pairs best with fair skin tones and light eyes. To spice it up, combine it with beige balayage on the ends.
Sunkissed
The sunkissed blonde is a yellowish tint on your hair. It's actually a good idea for fair-skinned cuties with light eyes. If you want to rock this summer brightly, ask your stylist to add a yellow hue to your natural blonde.
Buttery
How about mixing some honey and warm yellow shades? If you are in, the buttery blonde is here to embellish your hair. It really doesn't matter what eye color you have, and as for your skin tone, this color looks wonderful on pearly complexions that are light to medium in tone.
Platinum
Looking for the lightest shade of blonde? Well, you won't find a shade lighter than the platinum blonde hair color. Such a pale beauty can work for every girl. It looks fabulous on both fair and medium complexions, and those with darker skin tones can opt for a platinum blonde with a yellowish tint.
Light Ash
Another whiter shade of blonde hair color chart is about to turn heads. Light ash blonde shade is a bit pale blonde with a grey, ashy tint. You may also come across a "cool platinum", which is another name for this cutie. It looks best on those with light skin and light eyes. A silvery balayage on your natural blonde is all you need to flaunt your light ash!
Natural
We all know that naturalness is in great demand these days. Natural blonde hair color is a multidimensional quintessence of different blonde hues that shine and gleam, like liquid sunshine. The best thing is, it looks stunning on any skin tone. Just make sure that it keeps the balance: girls with lighter skin tones should keep it lighter, and those with darker tones should darken-up their blonde to get a natural look.
Medium Blonde Hair Color Chart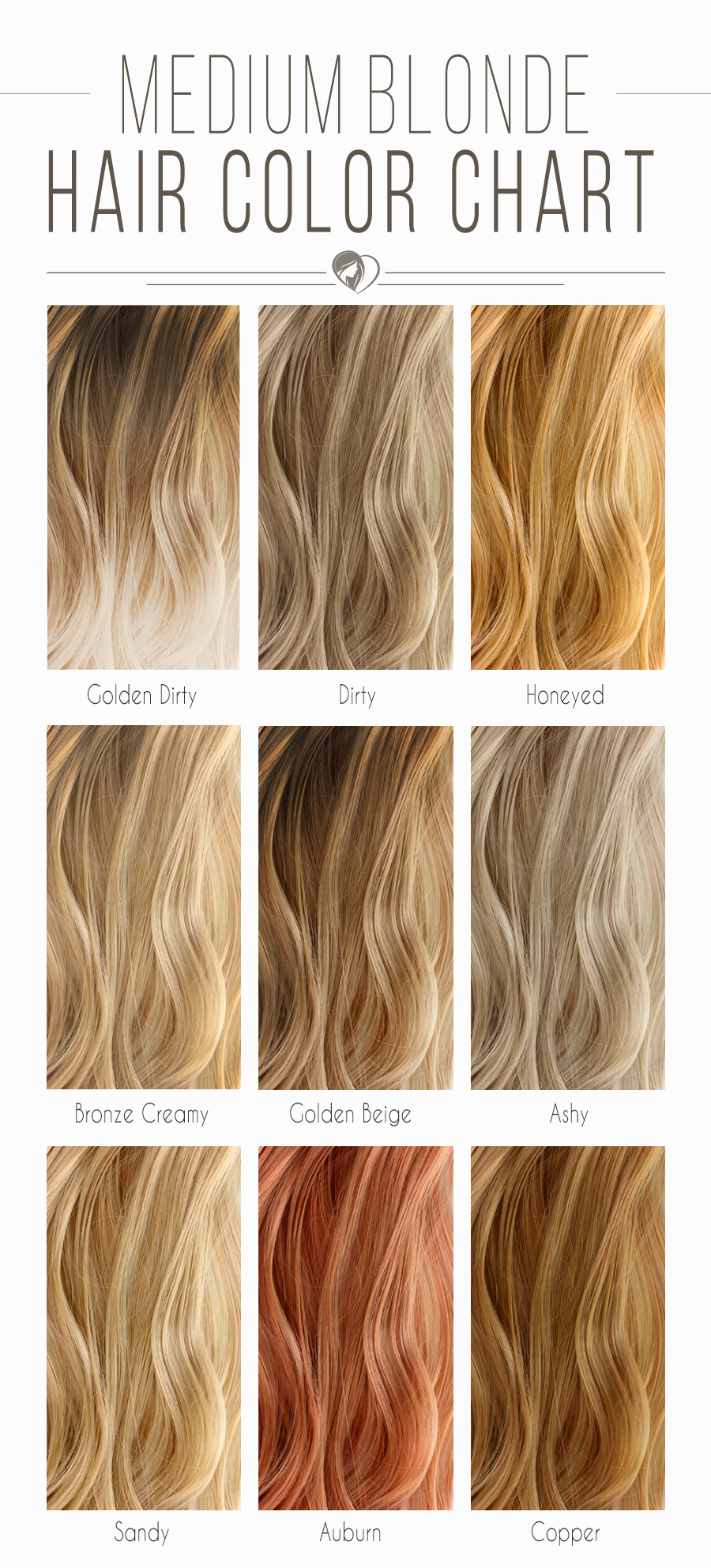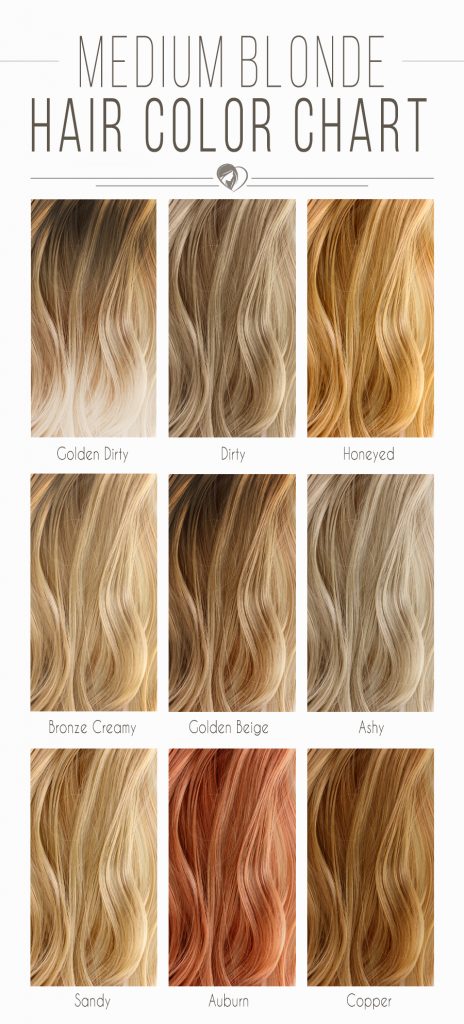 Golden Dirty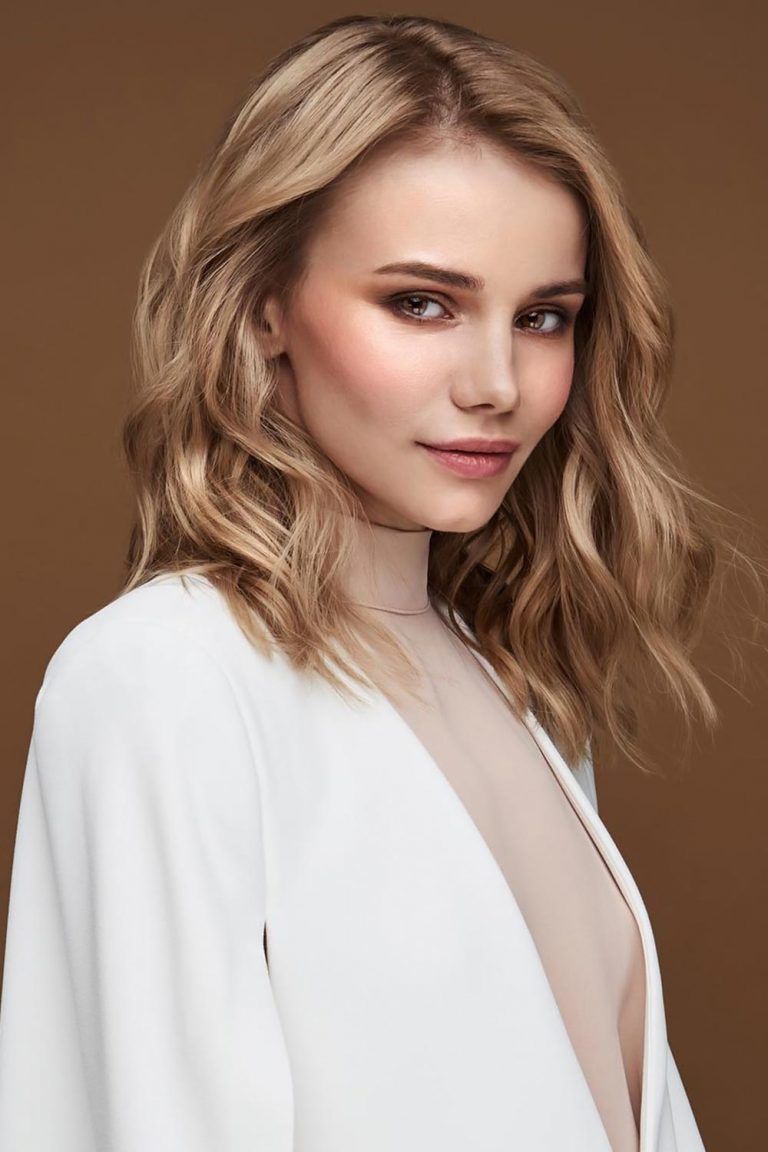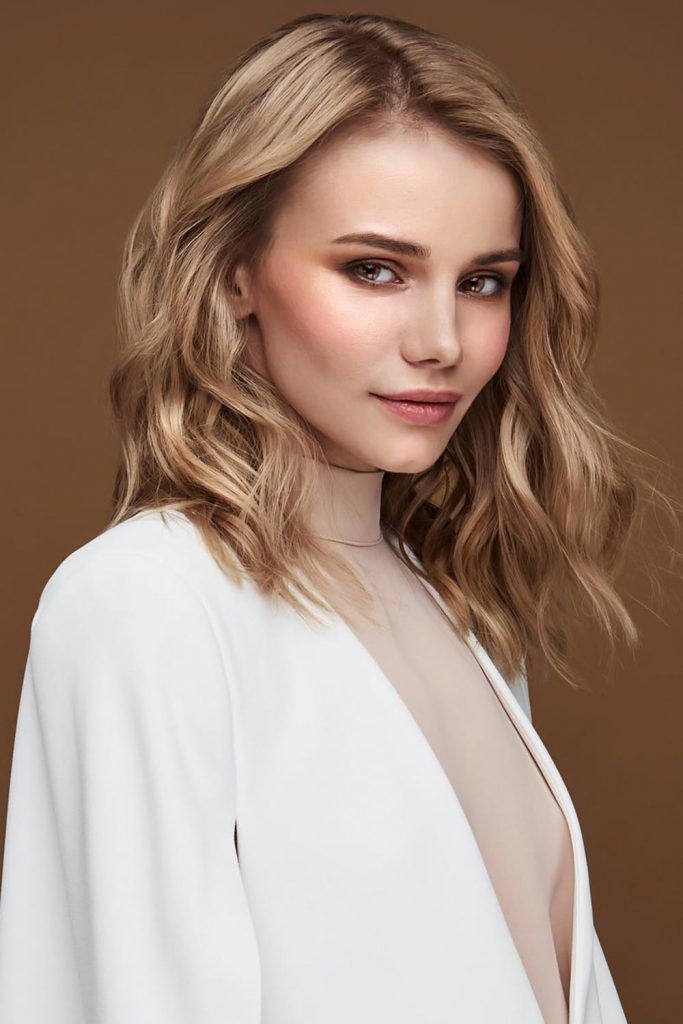 Credit photo: instagram.com/alex_nagorsky
Girls with green or brown eyes, here is a blonde decision for you! Since golden dirty shade is a medium-toned blonde with some wheat vibes, it can suit girls with warm skin tones, too. Unlike the natural blonde, this shade from our blonde hair color chart graduates between two light hues, which looks stunning. A soft balayage is the only thing you need to reach this effect.
Golden Beige
If you are about to mix the richest hues, golden beige blonde hair color will be there for you. Your pale green or hazel eyes will like the dimension created by beige blonde, butter, gold and light copper hues. Getting this shade is easy, just ask your colorist for a golden balayage.
Dirty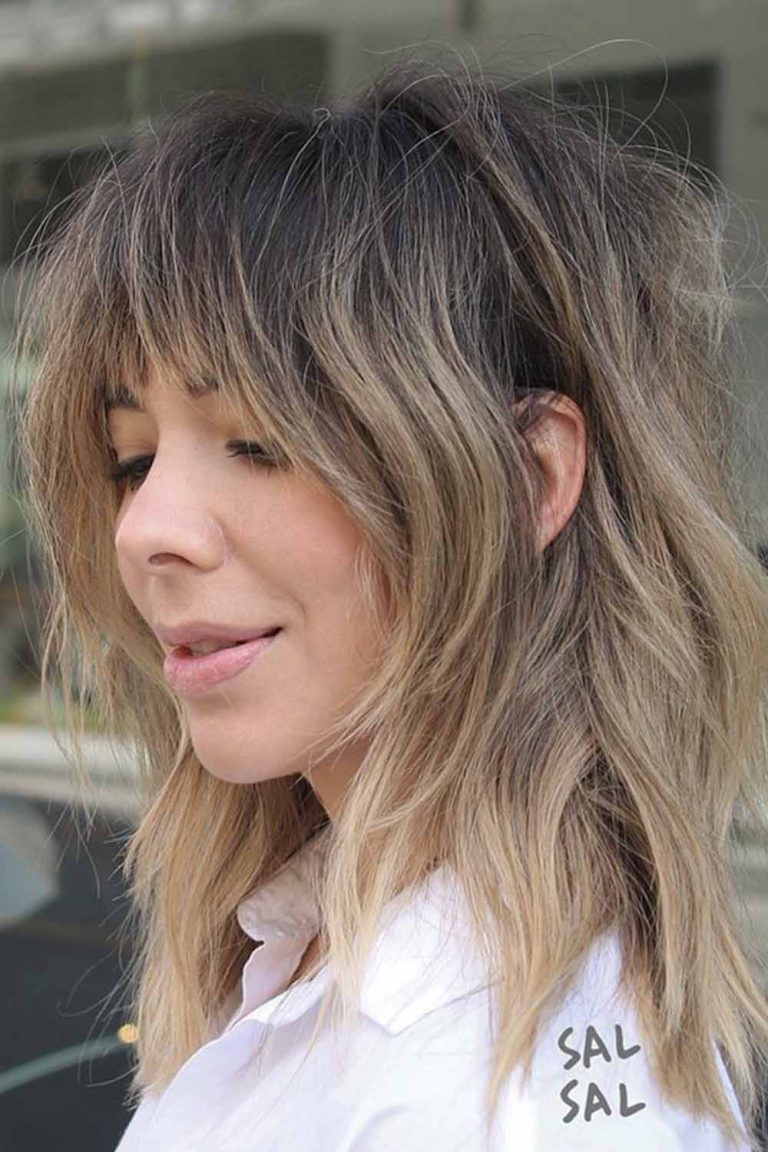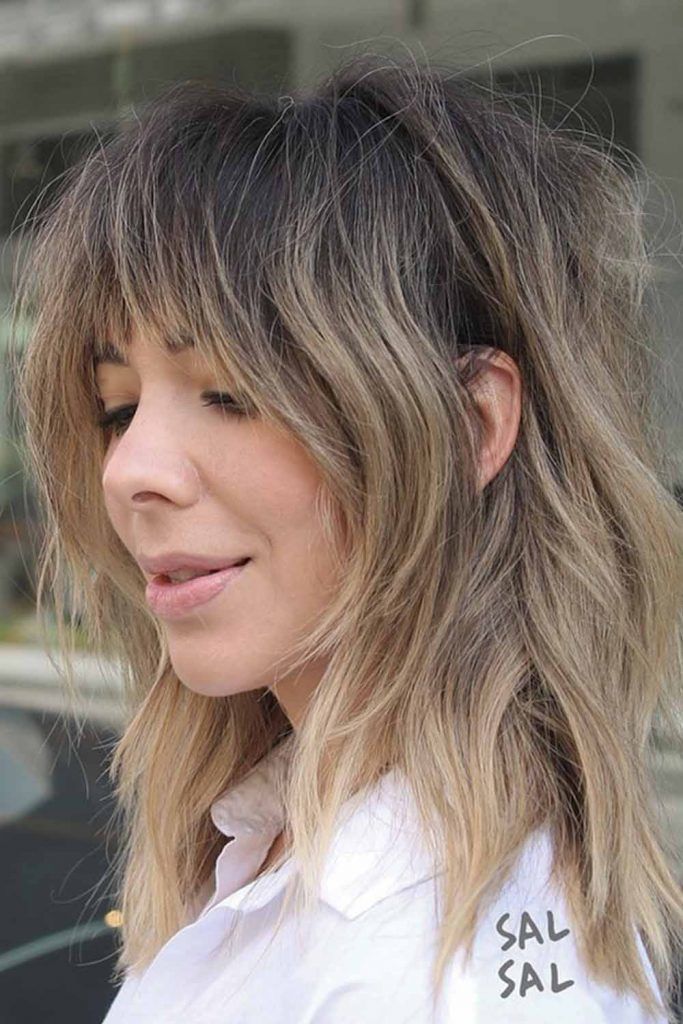 Credit photo: instagram.com/salsalhair
The beauty of the dirty blonde shade is timeless. The truth is, it's a really effortless hair color that requires minimum attention for maintaining. You're not so light and not so dark at the same time, so the tenderness of this shade is a happy medium you're looking for! Also, it gets on well with green, gray and hazel eyes.
Sandy
The sandy blonde shade is good for girls who want to find themselves at the beach. Yes, the power of the blonde hair color chart is infinite. You know that flaxen hues are in demand now. Why don't add some to your life? You will like the way your hair looks when the sun shines down on your sunny locks.
Honeyed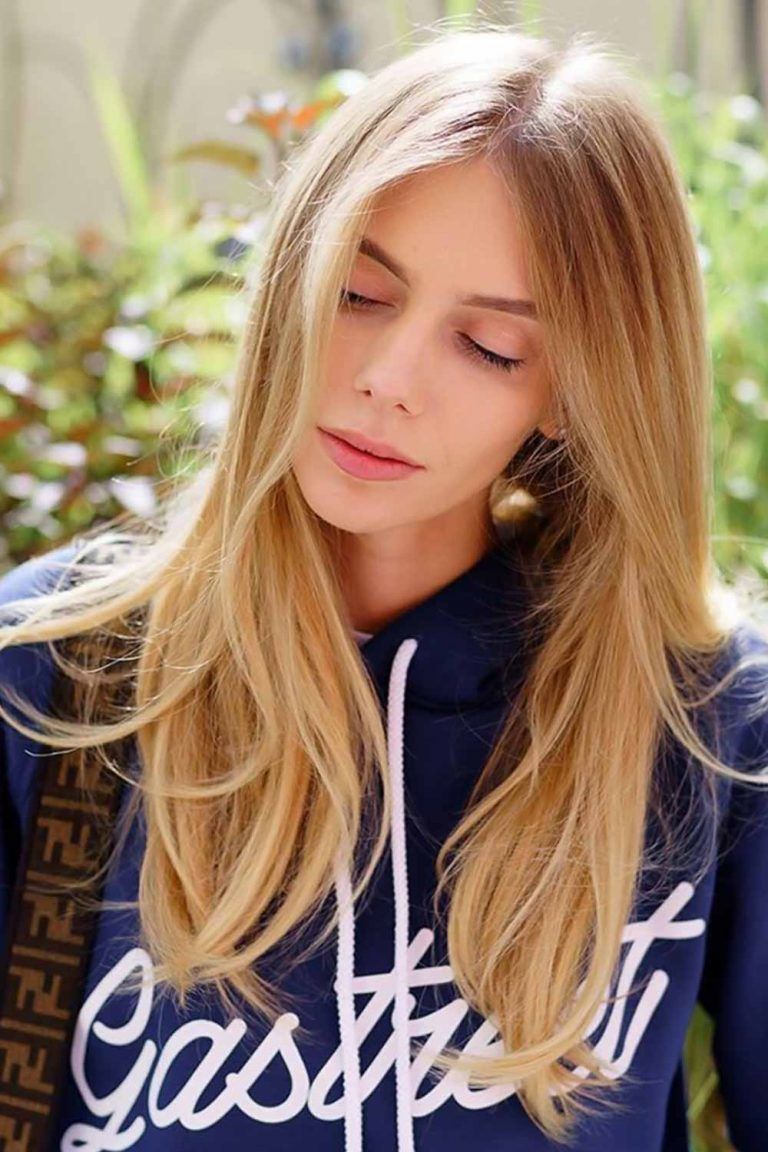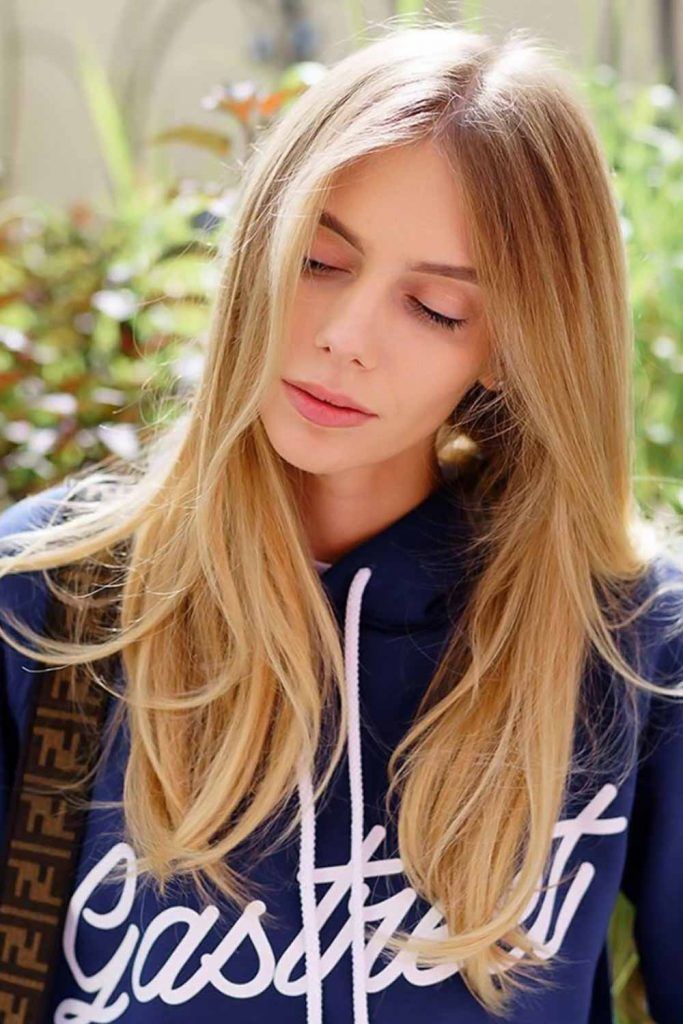 Credit photo: instagram.com/moskvichkabbb
Some sweetness to your locks won't hurt, and honeyed blonde knows that like nobody else. If you are a girl with a medium skin tone and dark eyes, such a warm shiny blonde is a good choice. A little tip for a flawless blonde-look in 2020: ask your colorist to create a contrast between honey highlights and darker roots.
Auburn
A look without auburn blonde shade can't be called seductive! This shade combines the strawberry blonde and an orange tint. It can work for any girl, your skin tone and color of your eyes don't really matter. How about you to have the transition from summer to autumn on your hair?
Bronze Creamy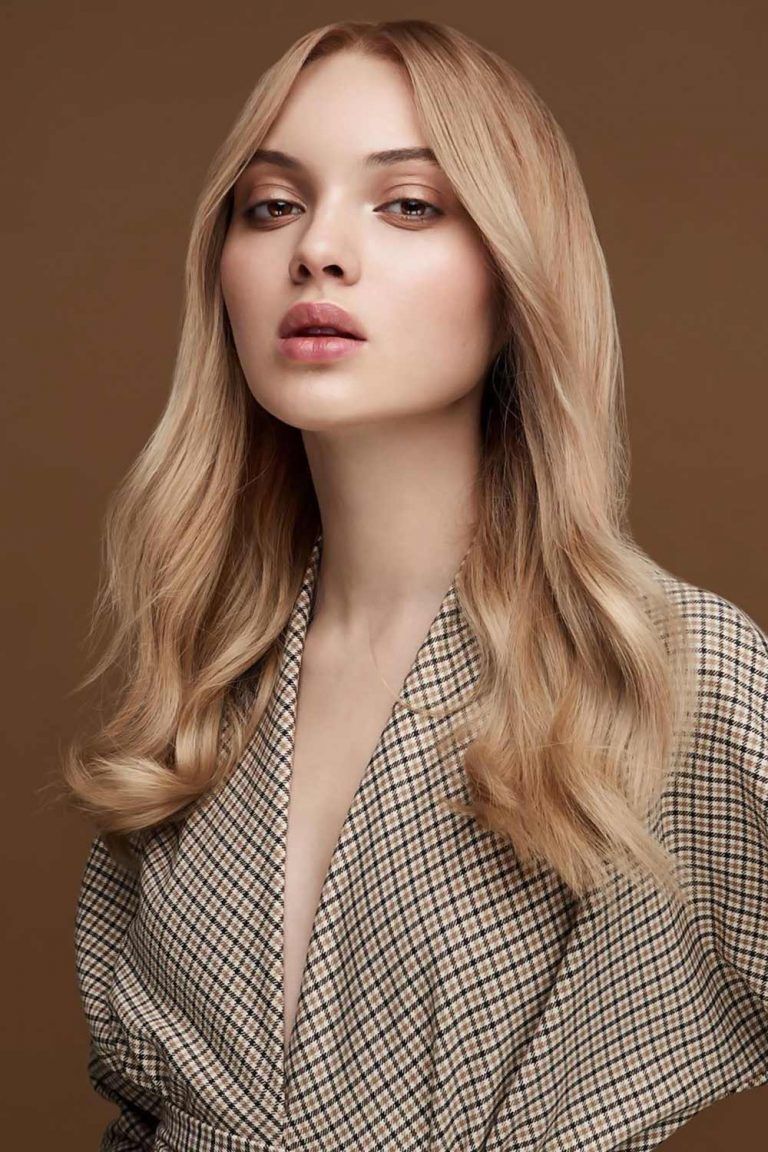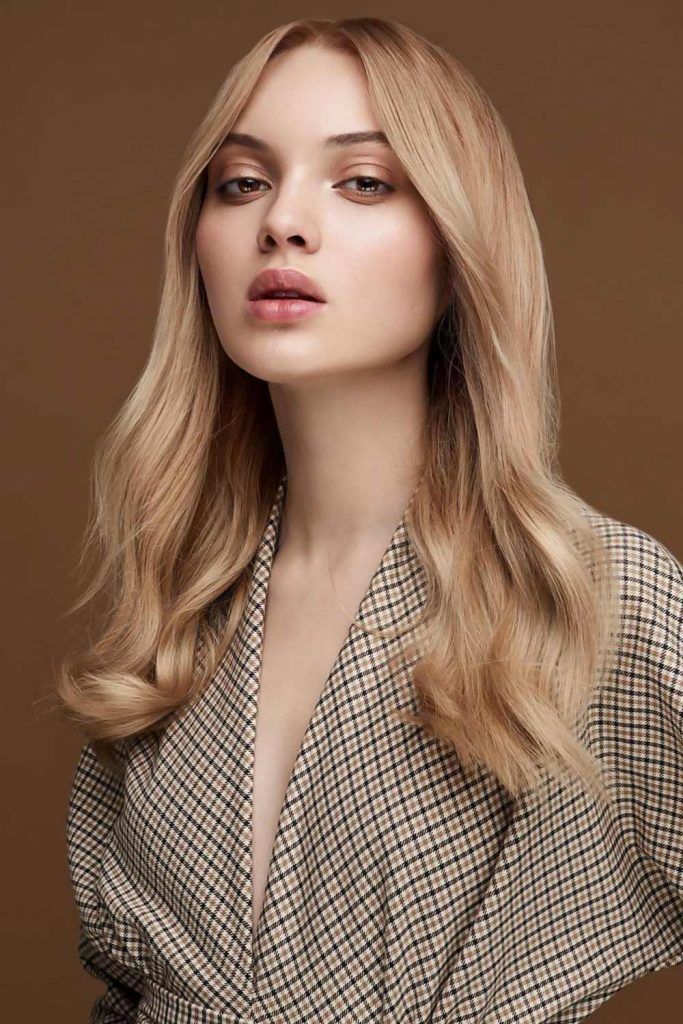 Credit photo: instagram.com/alex_nagorsky
Bronze creamy hair color is about to take you to the sea. It's a soft, warm hair color that alters the usual blonde, creating a summer-inspired look to your locks. The mixture of some creamy highlights gives you a very sweet and sort of pastel effect. Brown, grey, blue eyes, this cutie from the blonde hair color chart goes for you!
Copper
The copper blonde shade is the beauty that will perfectly match medium to dark skin tones with darker eyes. This color is all about amber undertones that gradually transit to shiny darker blonde. It's a good way to add some blonde vibes to your dark hair, as it won't look too gaudy.
Ashy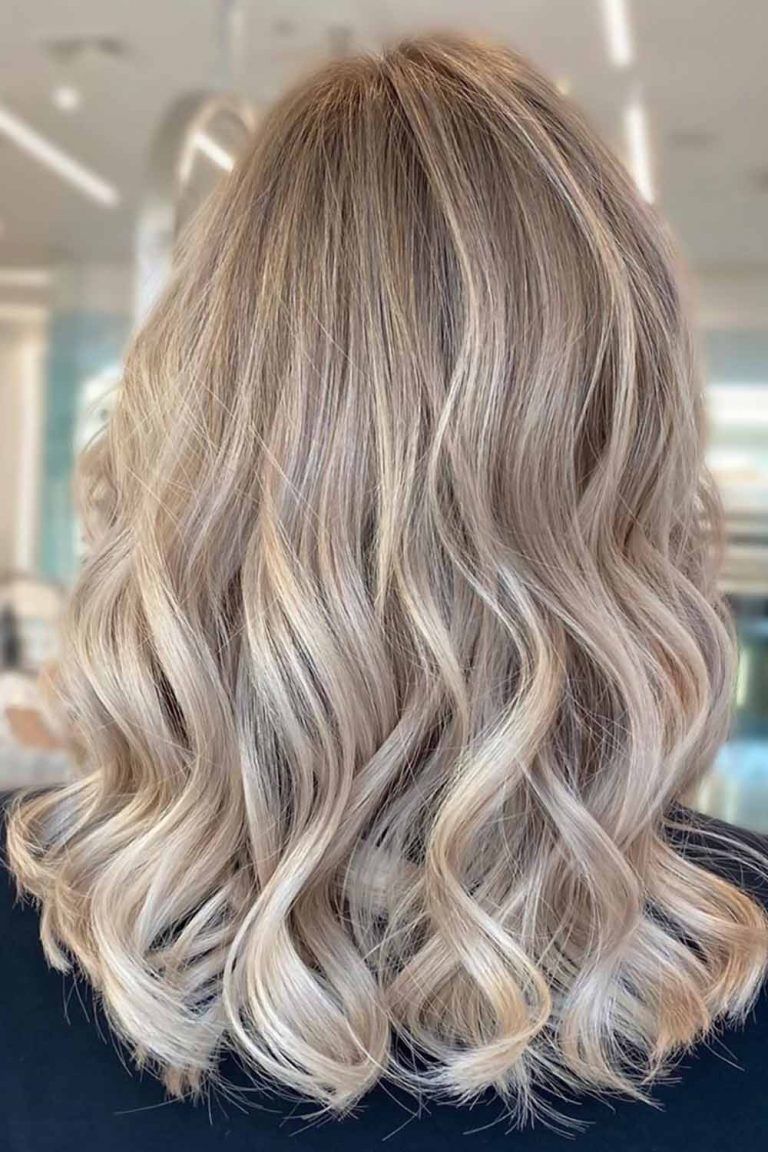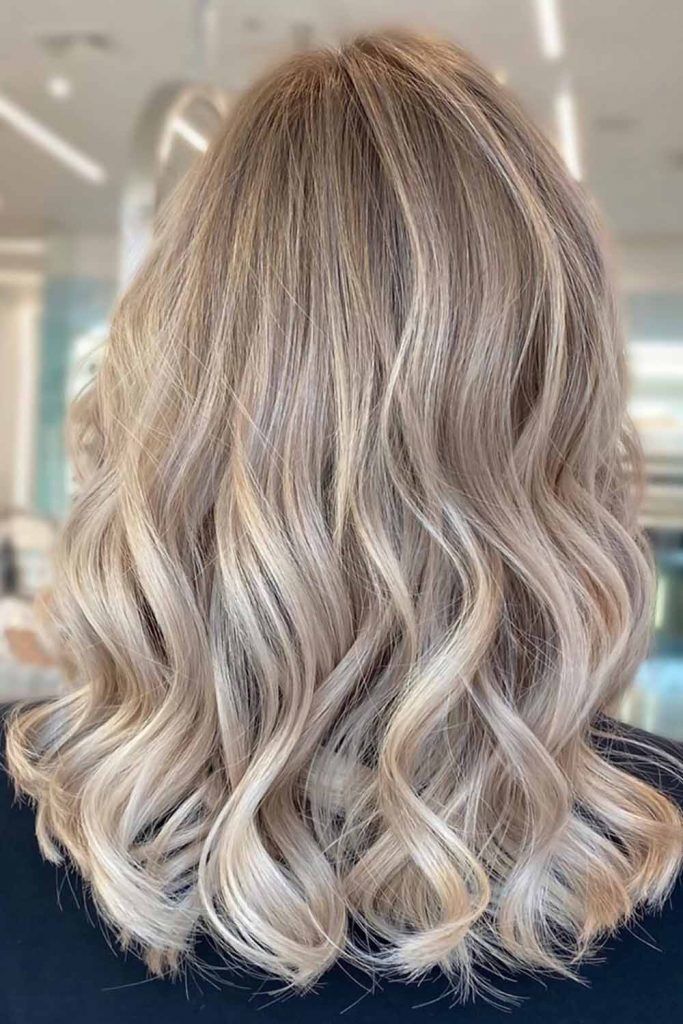 Credit photo: instagram.com/goaravetisyan_beauty
Those who are into pastel looks will like the magnificent ash blonde hair color. Though this color looks a bit burnt-out, the platinum tint sorts things out. A light skin tone + light eye color + ashy balayage highlights = the pale beauty that will take over the world in 2020.
Dark Blonde Hair Color Chart


Dark Ashy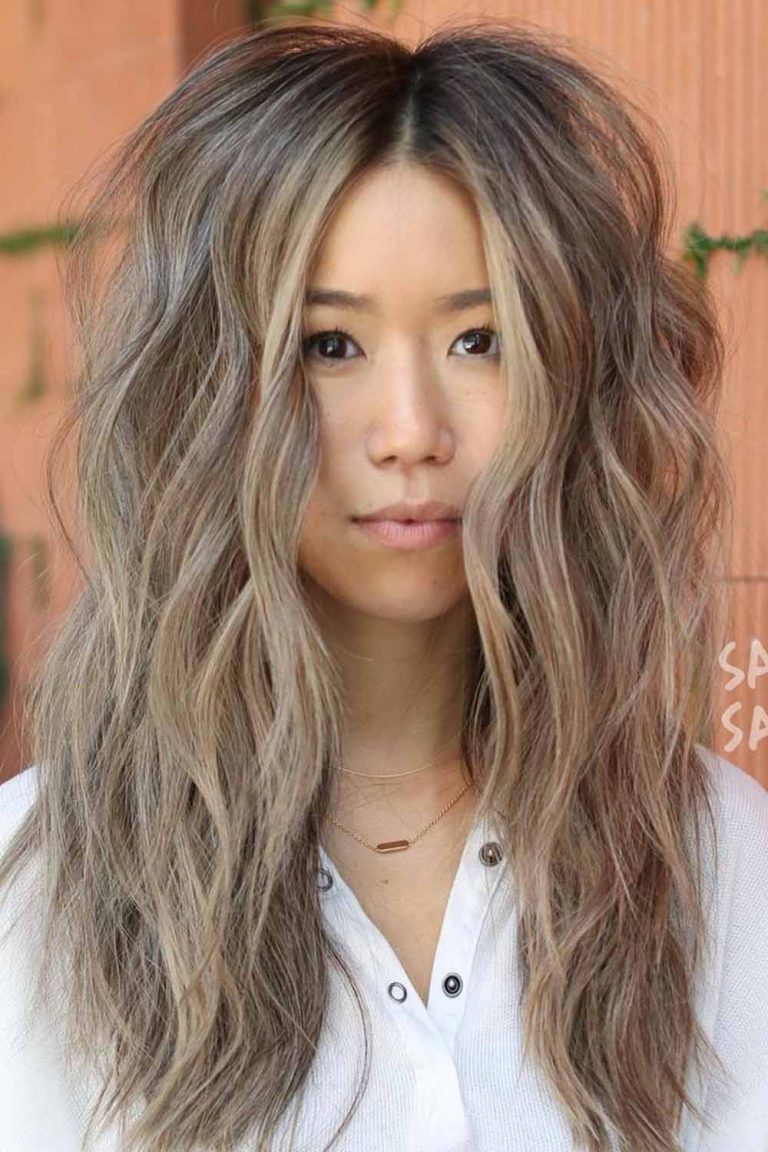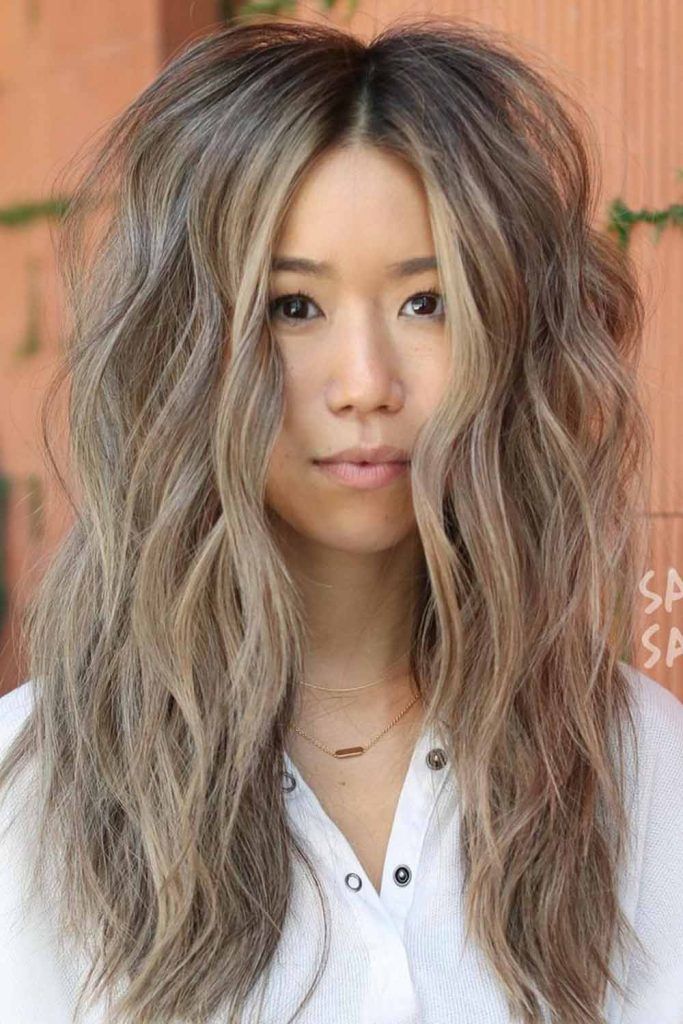 Credit photo: instagram.com/salsalhair
If you put together the so much popular ash blonde hair color and a dark blonde base, you will get the beauty that is called dark ashy blonde. Girls with medium skin tones want to create an ashy look, too, that's why colorists invented the darker version of the ashy blonde. Blonde hair color chart has a shade for everyone!
Chestnut
Girls with dark skin tones usually opt for lovely chestnut blonde hair color. It's a natural-looking mix of dark blonde shades and some golden highlights. If you have a medium skin tone, this color can work for you, too: looking exotic is always awesome.
Black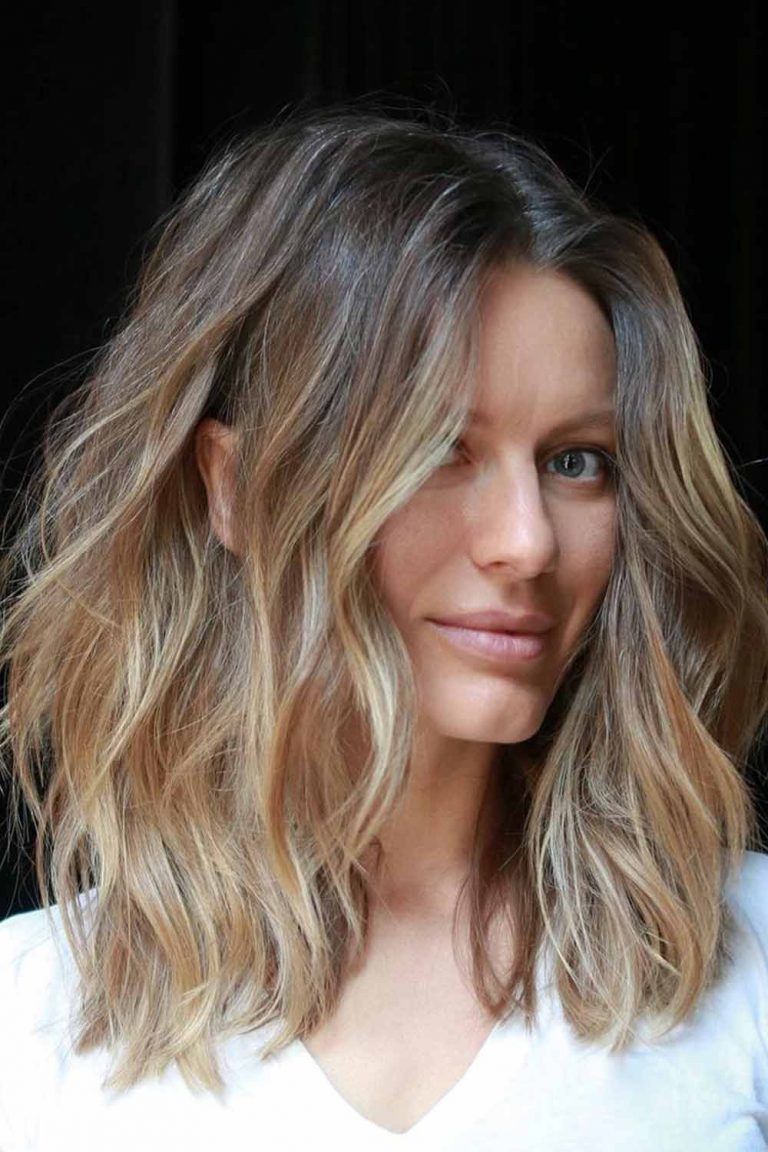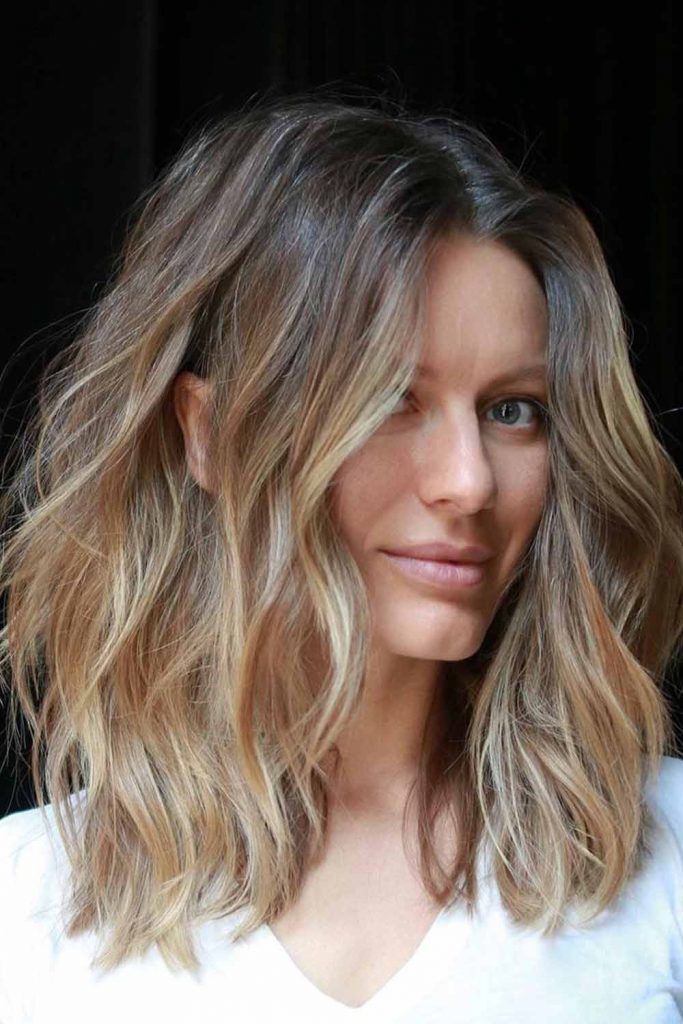 Credit photo: instagram.com/salsalhair
It's not totally black, don't worry. It's a color that will suit both fair and medium complexions, emphasizing the beauty of your green or brown eyes. Black blonde hair color is the color contrast in its purest, as the classic blonde and black hair are worn together. And the best way to get this two-toned cutie is to ask your colorist for an ombre.
Cherry
There's a seductive color that was made by mixing vivid berry tone with a darker blonde base. Cherry blonde hair color looks unbelievable on girls with dark skin tones and dark eyes such as brown and black. To get this color, you should dye your hair blonde and add some cherry color over it.
Light Brown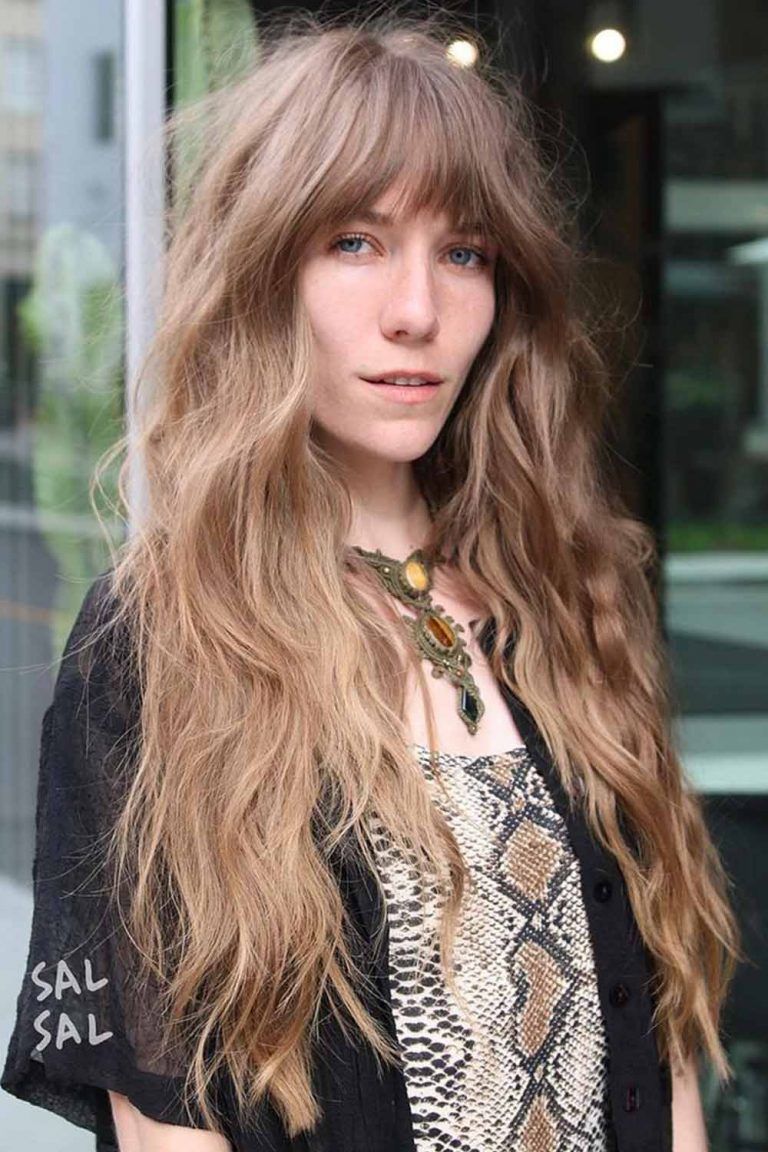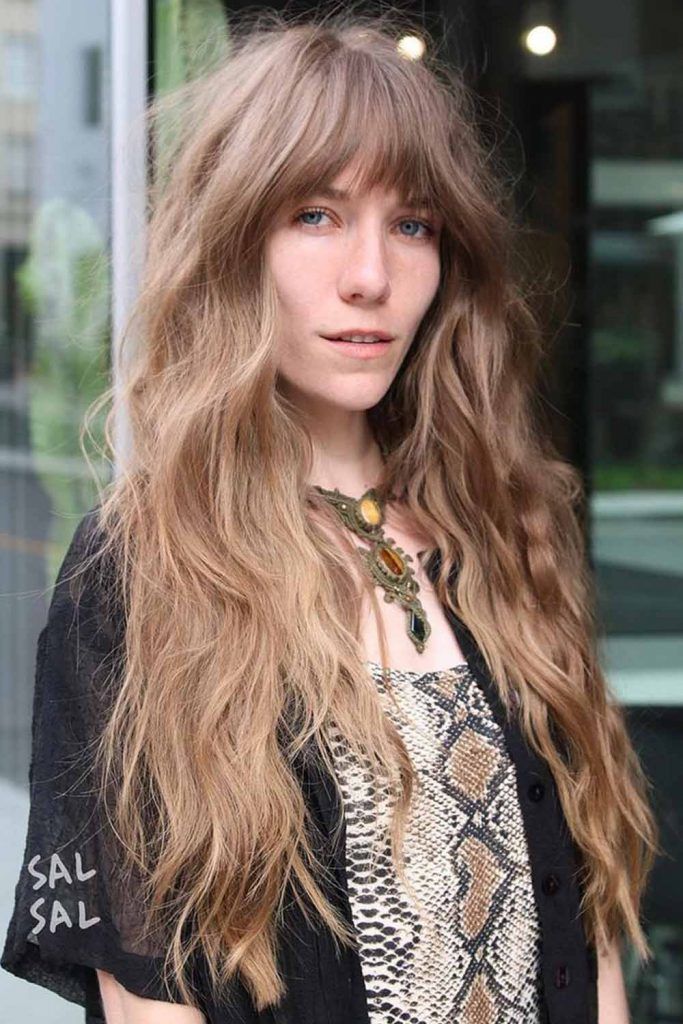 Credit photo: instagram.com/salsalhair
The light brown hair color is a brownish blonde with sort of reddish tint. This color is another versatile option that will come in handy for any skin tone. To beautify your tawny complexion, you can add some golden highlights, and if you are a girl with pale skin, add some ashy hue to this color.
Gingery
Those who don't want to say goodbye to blonde, but can't help themselves when they see a redhead, gingery blonde hair color will be there for you. This warm dark tone is something between classic red and strawberry blonde. Gingery can beautify any complexion but looks adorable on paler ones.
Chocolate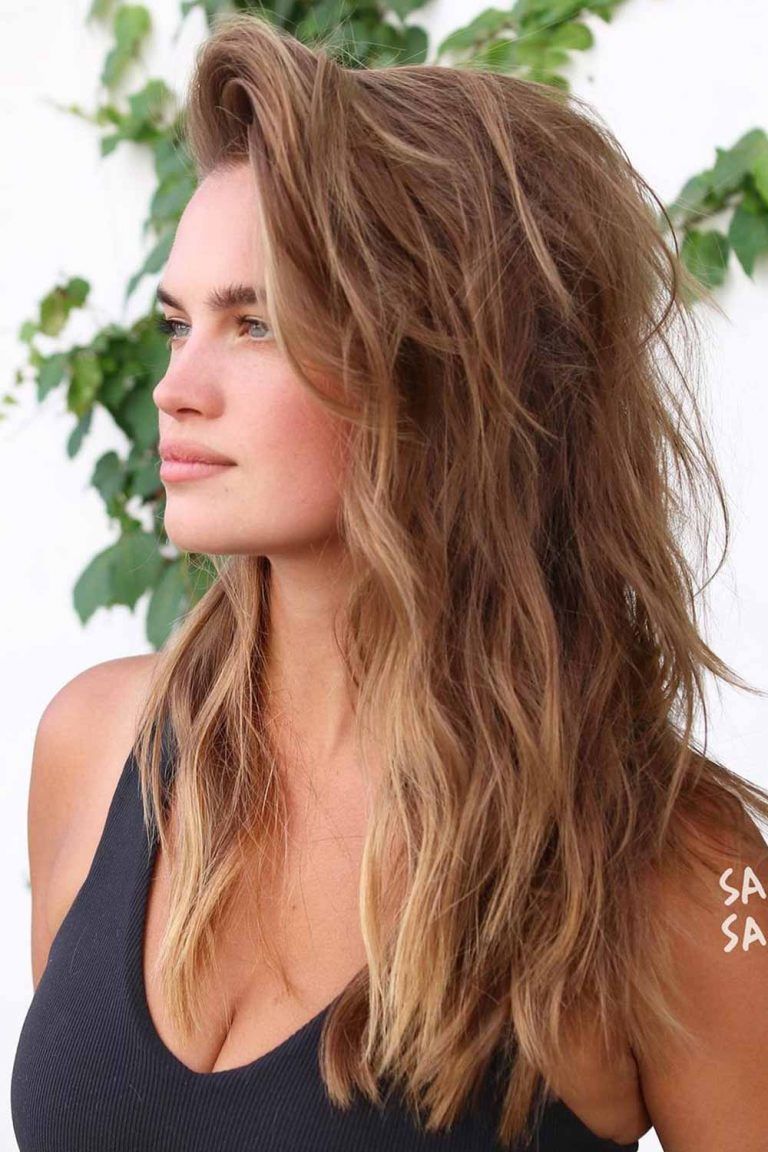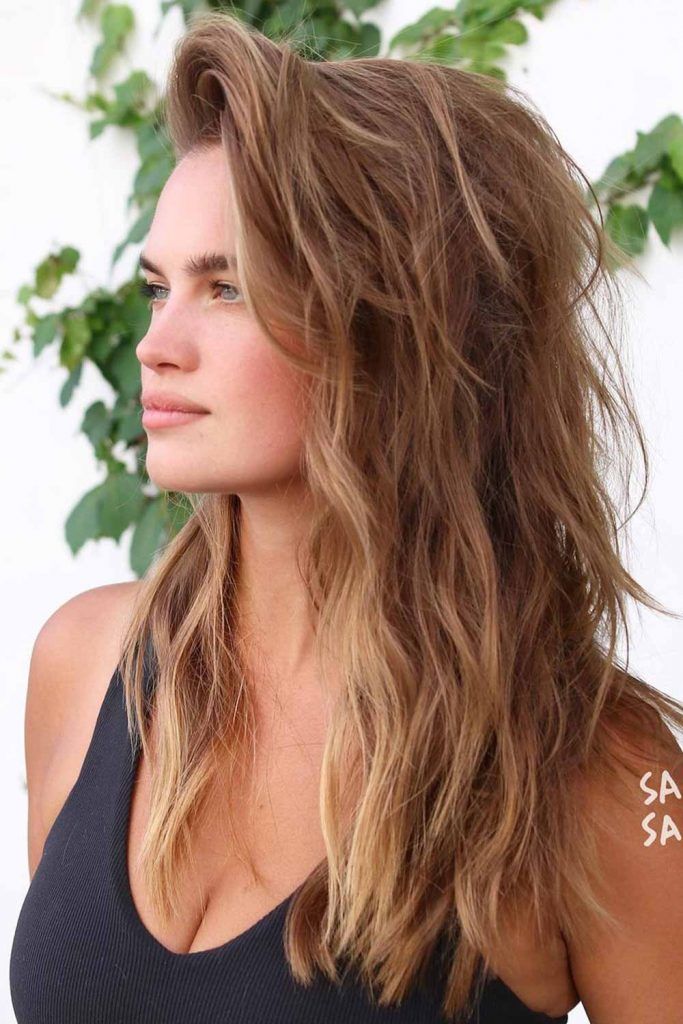 Credit photo: instagram.com/salsalhair
No extra calories, only sweetness! Chocolate blonde hair color is a seductive combination of dark caramel hues that look gorgeous with golden highlights. This color is initially meant for dark skin tones and darker eye colors such as brown and black.
Fair Amber
Fair amber hair color is a bit reddish shade of blonde that doesn't leave you without a blonde feel. It's something in the middle between chestnut and neutral blonde, which can suit any complexion: from fair skin tone and lighter eye colors to warmer complexions with green and hazel eyes.
Neutral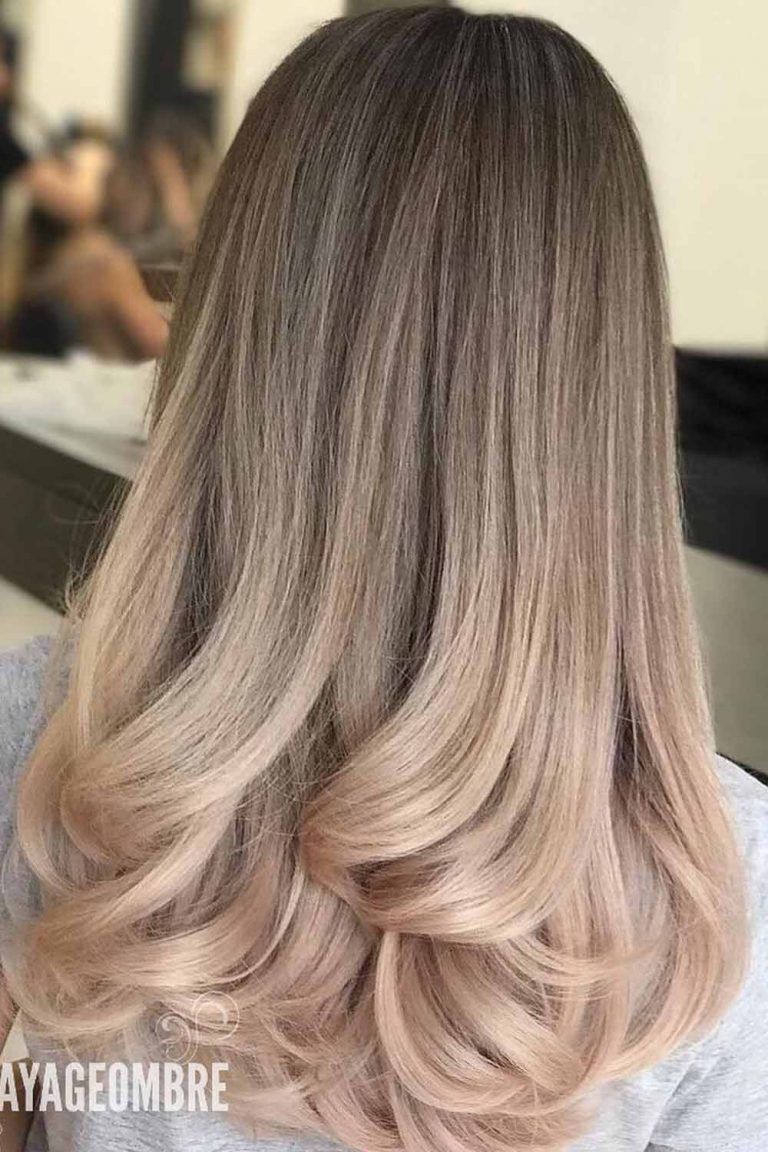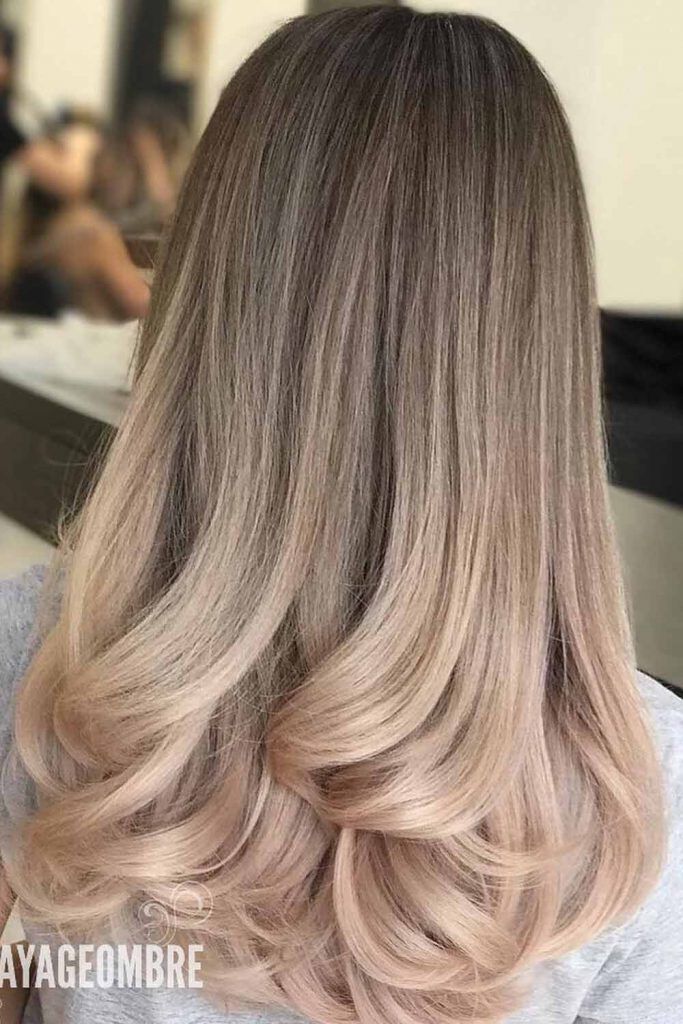 Credit photo: instagram.com/balayageombre
There's something you should know about the neutral blonde hair color: it has nothing in common with plain-looking colors. In this case, neutral means "versatile". This color can be achieved by combining some ash-toned hues with caramel highlights, and its versatility works for any complexion.
Caramel
Caramel blonde hair color is a mixture of light golden brown and natural blonde shades. This hair color looks flattering on warm complexions, but those with paler skin tone can sport it too, just add some ashy highlights or soft ombre.
Dark Reddish Brown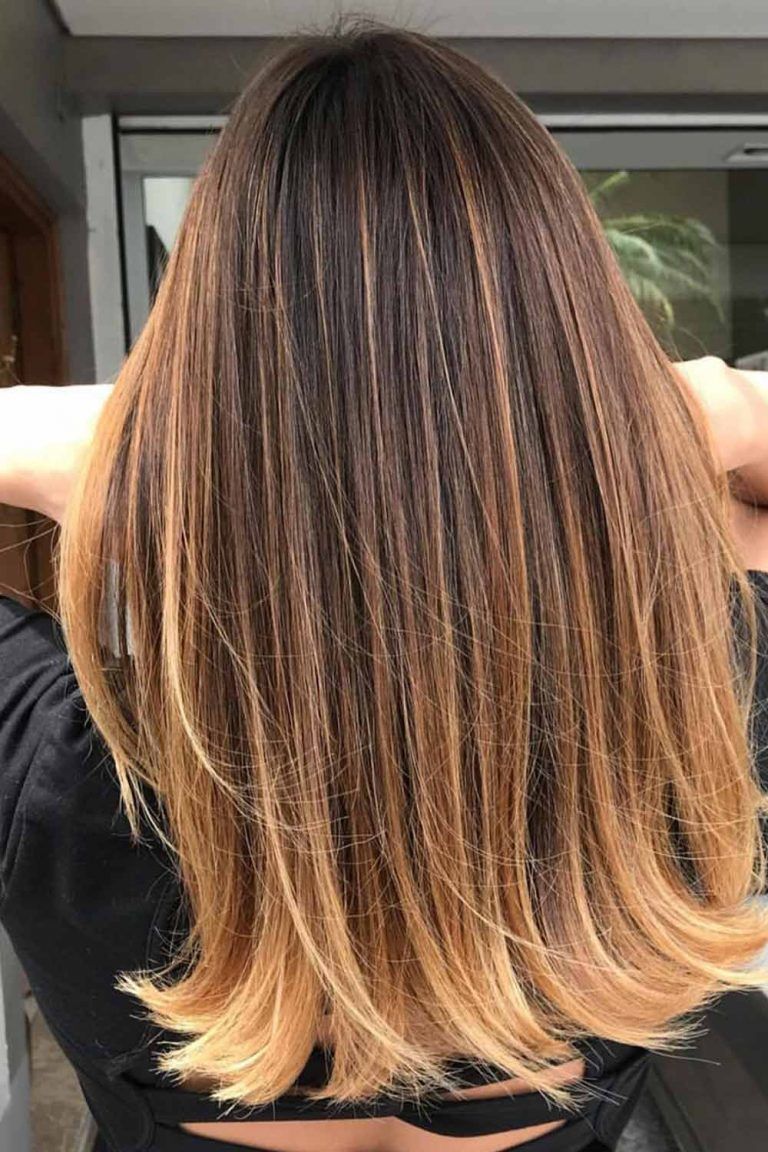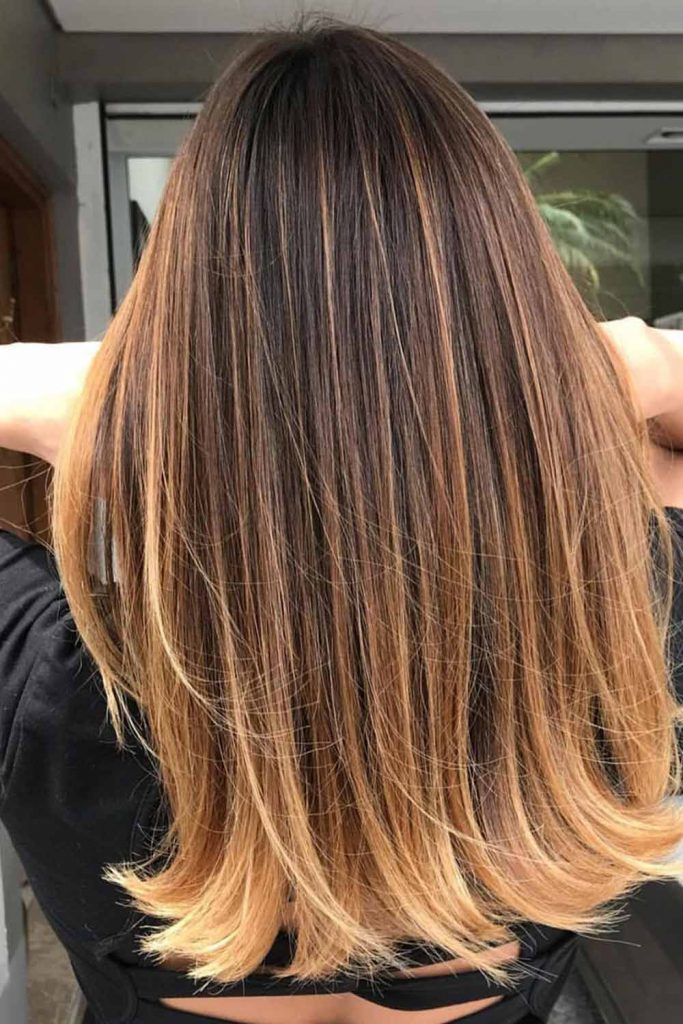 Credit photo: instagram.com/petermenezes
Dark reddish brown hair color speaks for itself: it's a dark brown blonde shade with a saturated reddish tint. The best thing about is, this sumptuous shade of blonde hair color chart can work well for women with any skin tone.
Bronde
How about you to be a blonde and a brunette at the same time? Bronde or brownish blonde hair color is a fabulous effortless-looking hair color for fair and medium skin tones with light brown, green, and hazel eyes. To get a truly rich color, it's better to start with a dark blonde base mixed with cool caramel highlights.
Reddish Blonde Hair Color Chart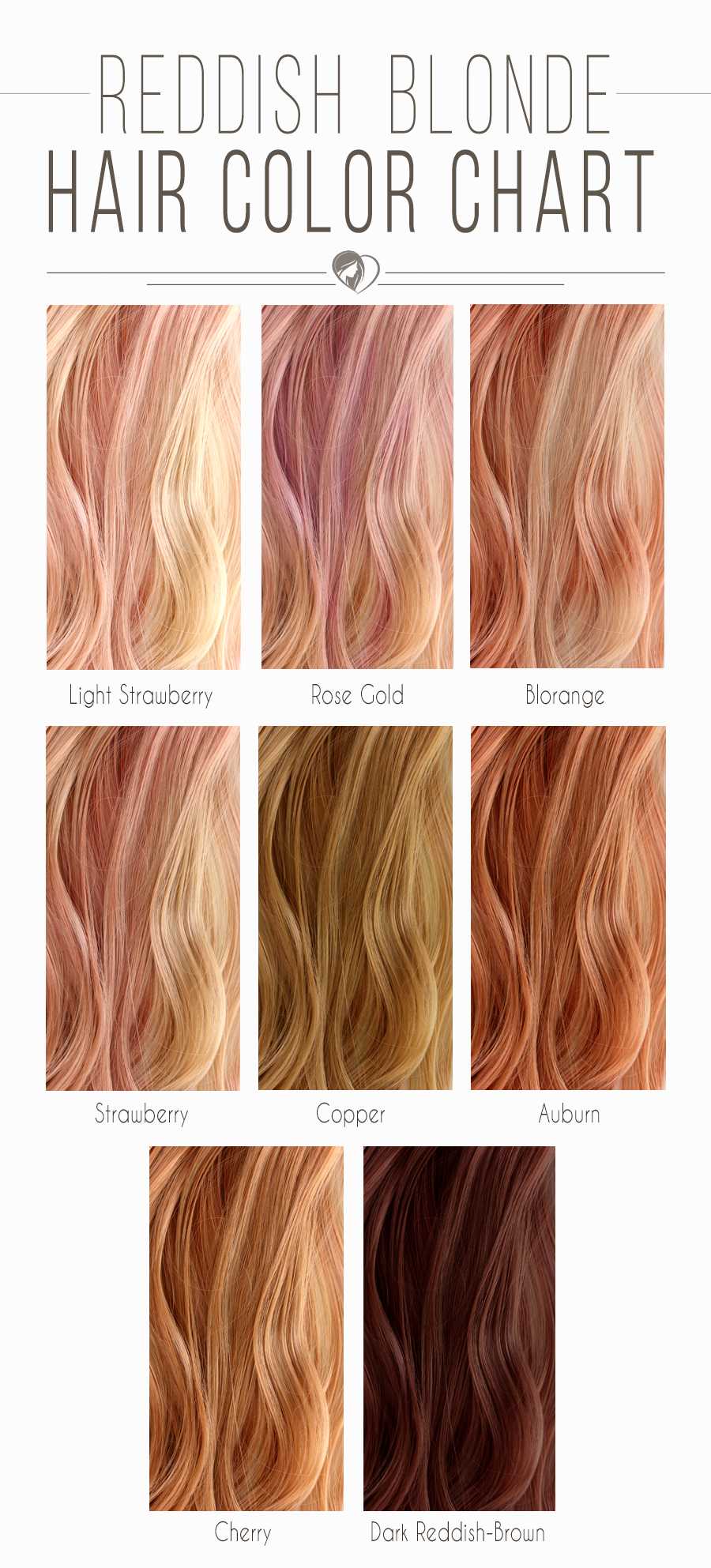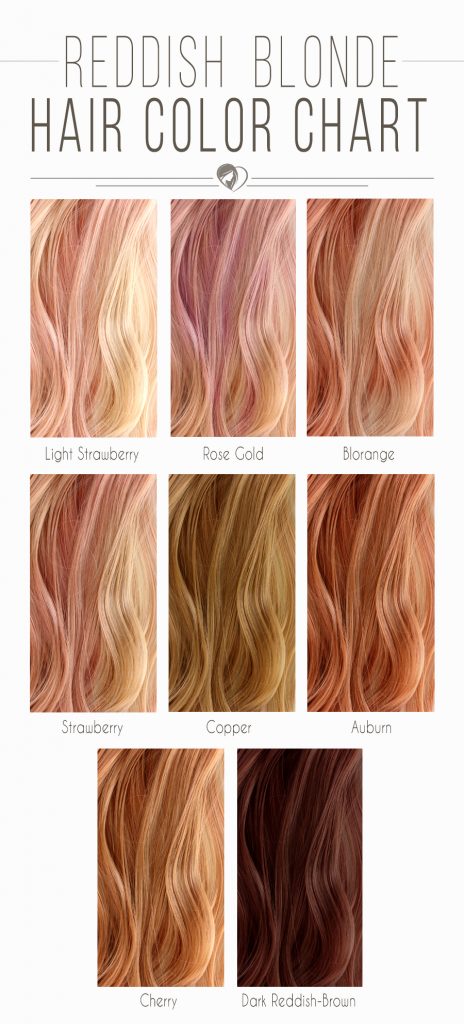 Light Strawberry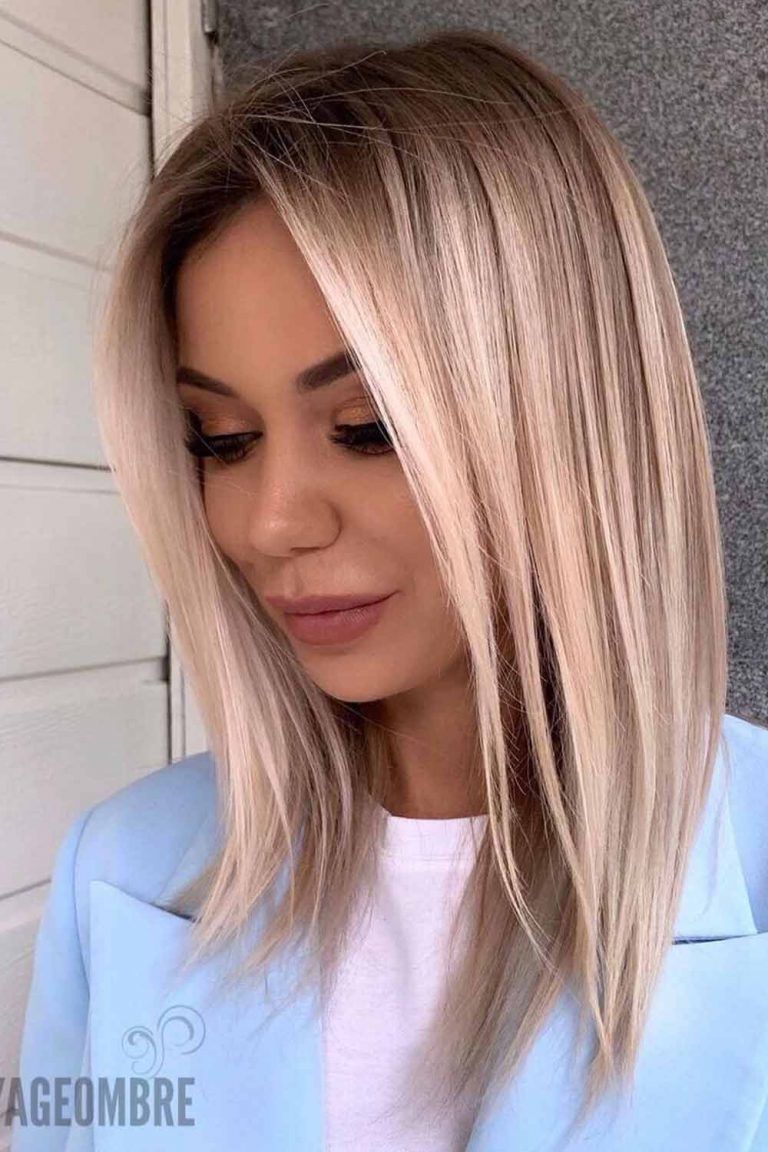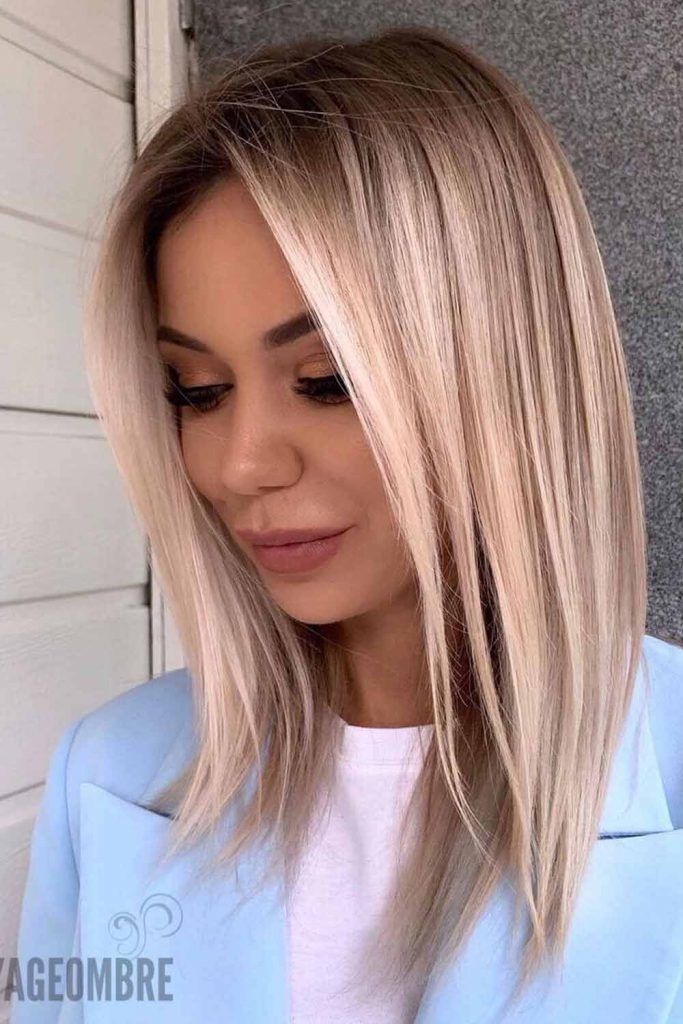 Credit photo: instagram.com/balayageombre
Light strawberry blonde hair color is as tasteful as the sip of cold strawberry milkshake on hot summer days. Those who find the strawberry blonde to be too drastic will love its lighter variation. This color suits any complexion, there are no limitations. To get this color, just mix the strawberry blonde base with some milk hues.
Rose Gold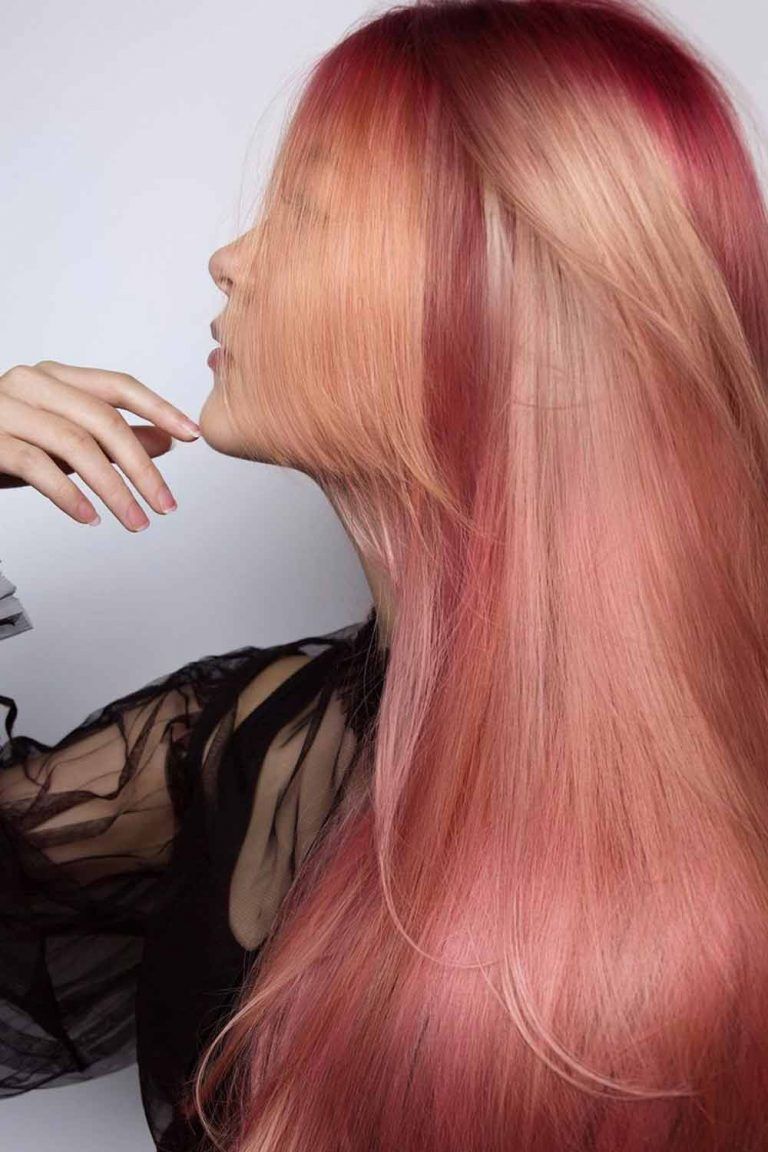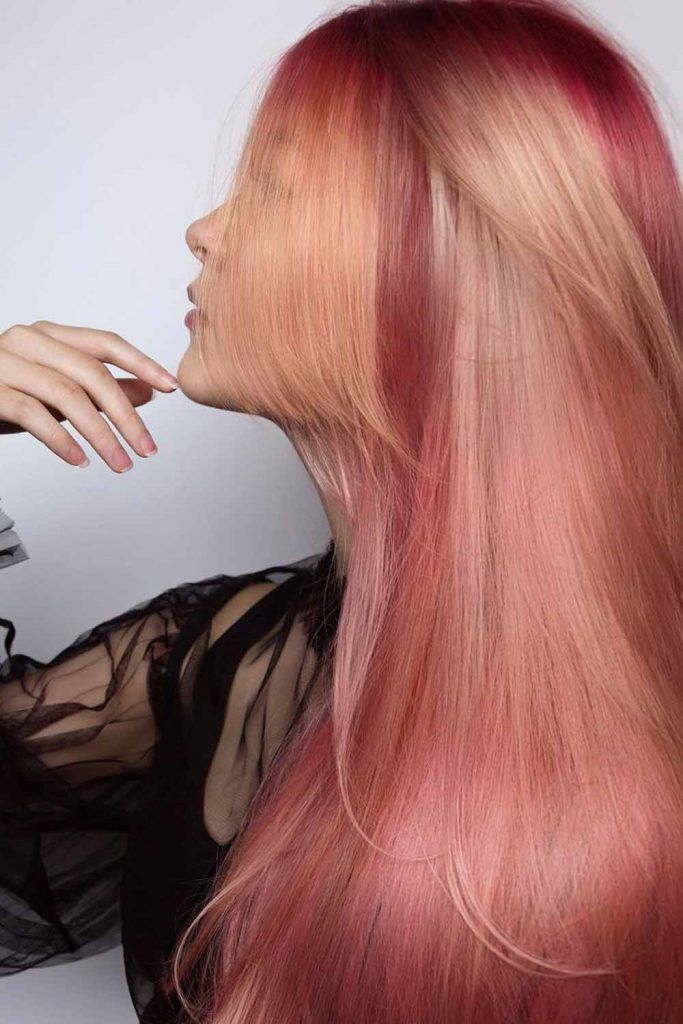 Credit photo: instagram.com/blushandmane
Rose gold hair color is one of those hair colours that are just everywhere. It's the color of now, so no wonder you'd like to pull it off. Its main advantage is versatility; there is an option for girls with light and warm skin tones. If your natural color is blonde, you can achieve this color with rose and golden highlights.
Blorange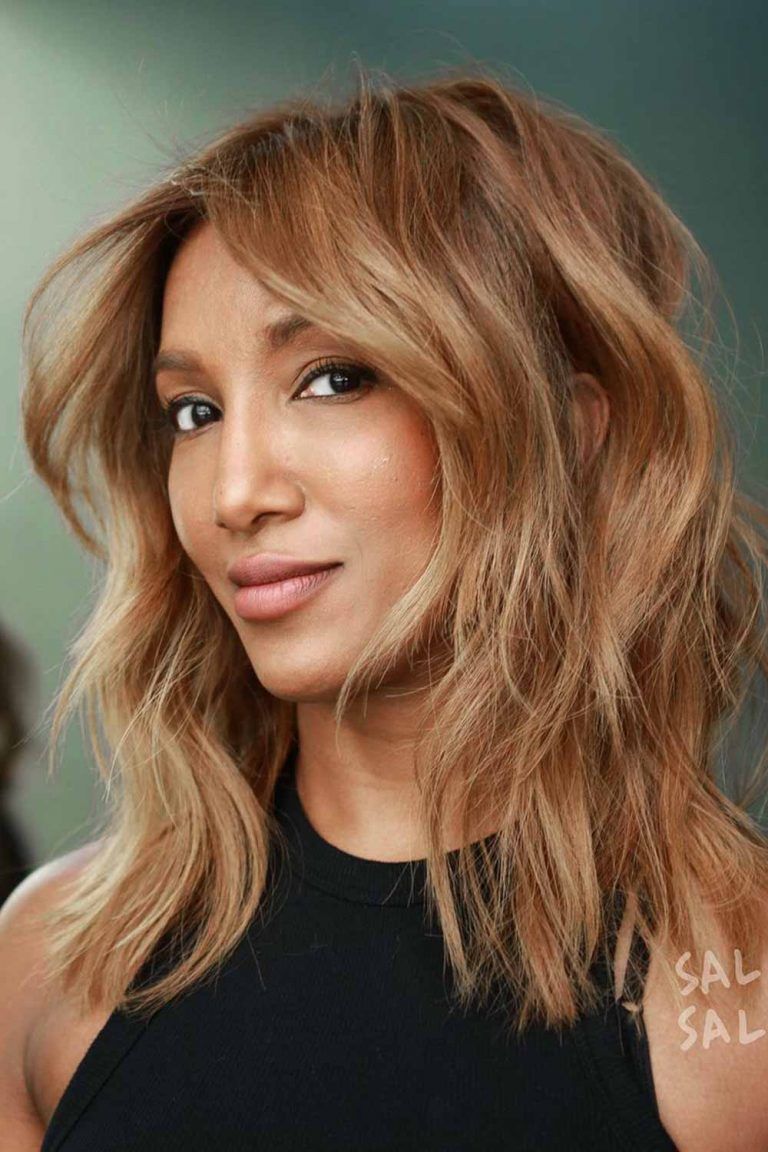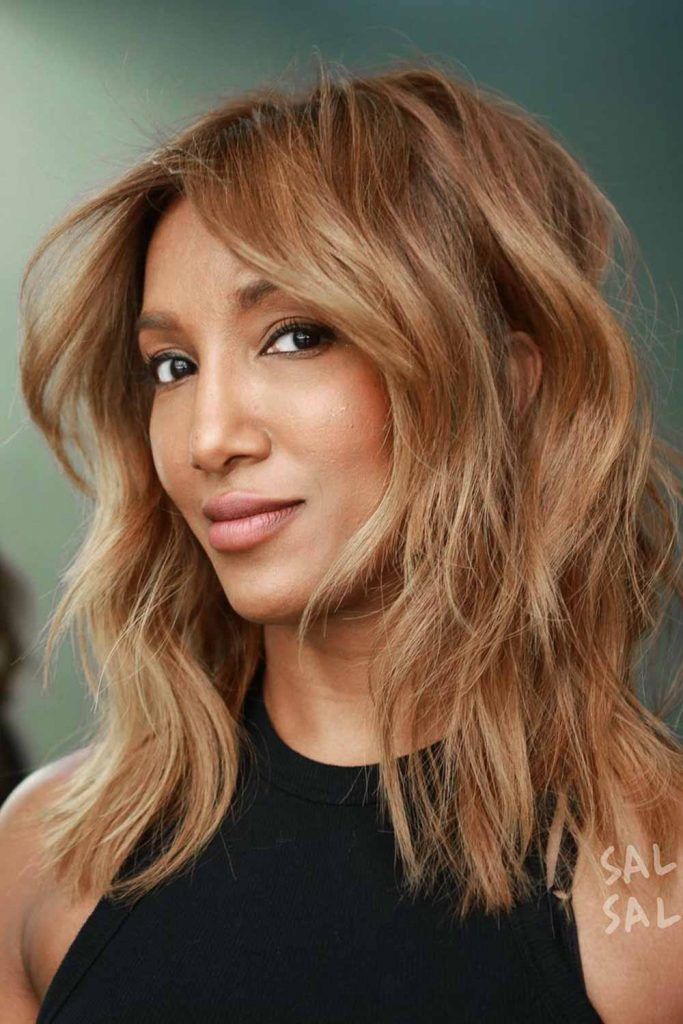 Credit photo: instagram.com/salsalhair
When warm orange hues met cool blonde ones, they gave birth to blorange hair color. This combination of blonde and orange colors works perfectly for fair or medium complexions with light brown, green or blue eye colors. It can range from rose gold to pale peach variations, so ask your stylist to find a suitable one for you.
You've just got to know the amazing blonde hair color chart that consists of stunning trends only. It's time to let your inner blonde become real, as now you know what shades work best for your complexion. Blonde on, ladies!
REFERENCES:
We`re taking you across the blonde spectrum, from the lightest high wattage hues to the darkest, coolest shades. Source
FAQ: Blonde-Hair-Color-Chart
What is the most popular blonde hair color?
Here are 8 trendy blonde hair color shades:
Honey Blonde
Golden Blonde
Bronde
Platinum
Beige Blonde
Dirty Blonde
Ash Blonde
Dark Blonde
What is the best blonde color for gray hair?
In fact, the more grays, the more shades and tints of gray you can try. However, ash blonde is perfect, because it restrains a yellow cast and visible roots, both of which necessitate a lot of maintenance. Blond shades that brighten and at the same time conceal gray have been available for mass use for a couple of years, making them a great choice for women with gray hair who have previously been blondes.
Can you dye gray hair blonde without bleach?
Bleach has some disadvantages. However, you can do without it. You can get blonde hair without bleach if your hair is already light enough. In many cases, a standard permanent dye or even a high lift dye is a good option.