Just like a unique snowflake, each type of curls has its own story, its own pattern, its own shape. While lots of people can't help adoring the unbelievable texture of curly hair when they meet one, not all of them know that not all twisty chevelures are alike. So today we are going to sort all the kinky, coiled, and wavy things out.
Believe it or not, different types of curl patterns can take place on just one head. Your hair texture is determined by the shape of your follicles: the more oval it grows out from the scalp, the more curls you get. And usually, the pattern of curls can be different at the roots, midway, and ends. That means you can rock a combination of a couple of textures.
Why should you identify your hair type? Well, understanding your curly pattern leads to the right care routine, and, of course, the flawless looks.
To help you know and take care of your hair better, we've prepared the compilation of all curl types, including their sub-classifications, pics as examples, and care tips. Go get curl-educated to reach styling perfection!
Type 2: Wavy Hair
Let's start with the most relaxed category of hair curl types - the type 2, or simply wavy hair. Since it can be different, it involves three main sub-classifications that are based on the width of your curly pattern. See how special each one can be!
Wavy 2A Hair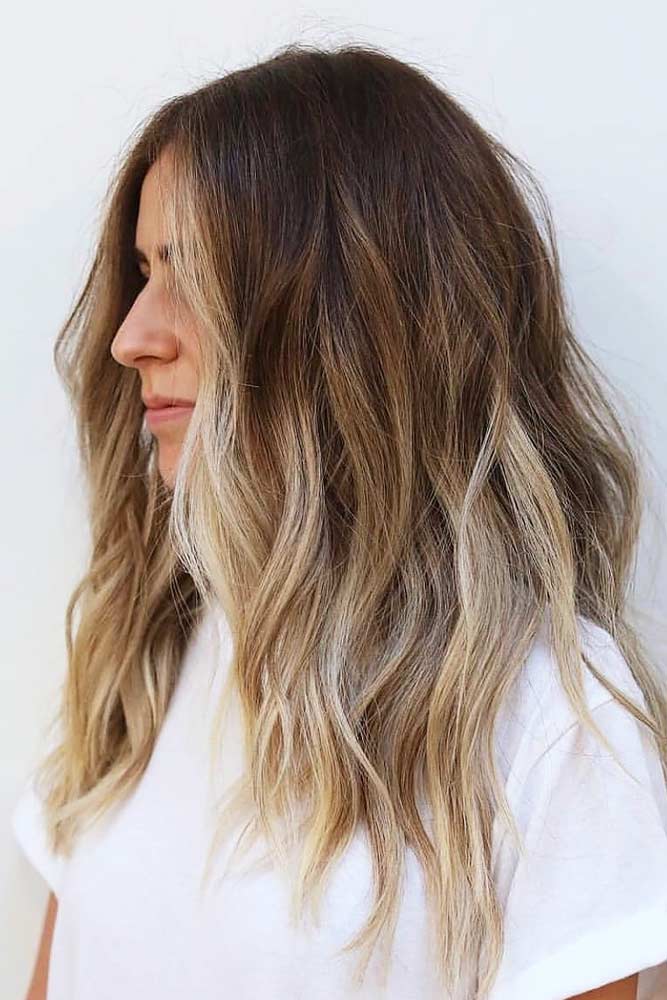 Source: ramireztransalon via Instagram
The 2a hair type is the well-balanced combo of straight and light curls. It's usually characterized by soft, natural waves that provide a lot of natural movement, curling primarily at the ends. Also, it's the most flexible hair texture types as it can easily adapt to any styling idea.
Hair Care Tip: To add more fullness and charm to your loose curls, consider styling them with a lightweight, water-based mousse.
Wavy 2B Hair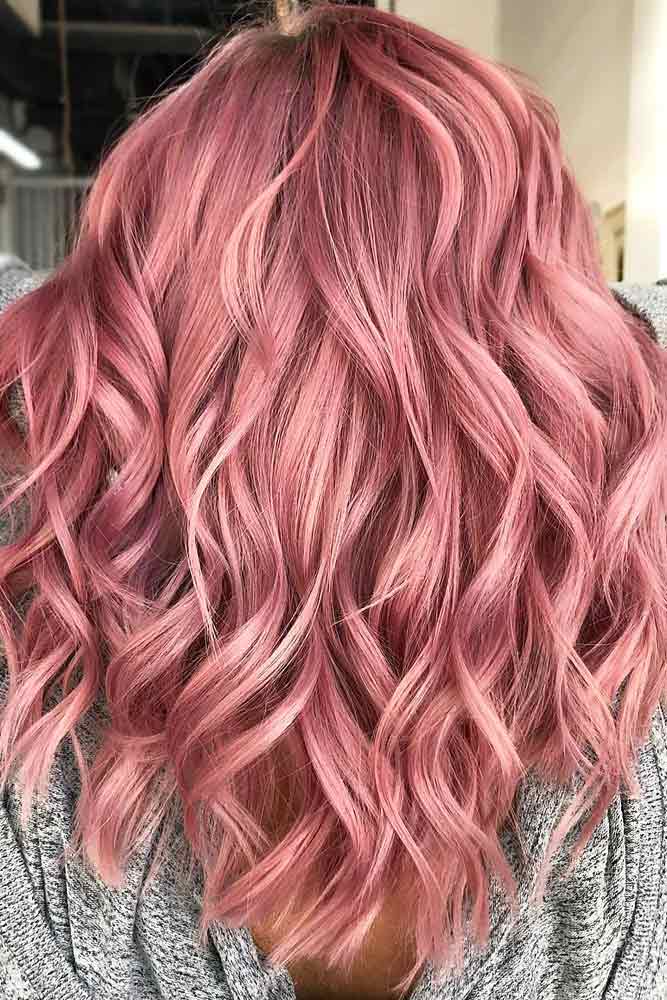 Source: hairbyowlz via Instagram
The second type of wavy hair is far more defined and thick. This time, getting perfectly straight chevelure will be a tough deal. That's because your steady, S-shaped strands that get thicker at the midway are quite hard to tame.
Hair Care Tip: The 2b hair type tends to get frizzy sometimes, so your task is to involve softening conditioners and sulfate-free shampoos into your curls' routine. Also, such textures should always be well-moisturized: soft oils and fine salt sprays will come in handy.
Wavy 2C Hair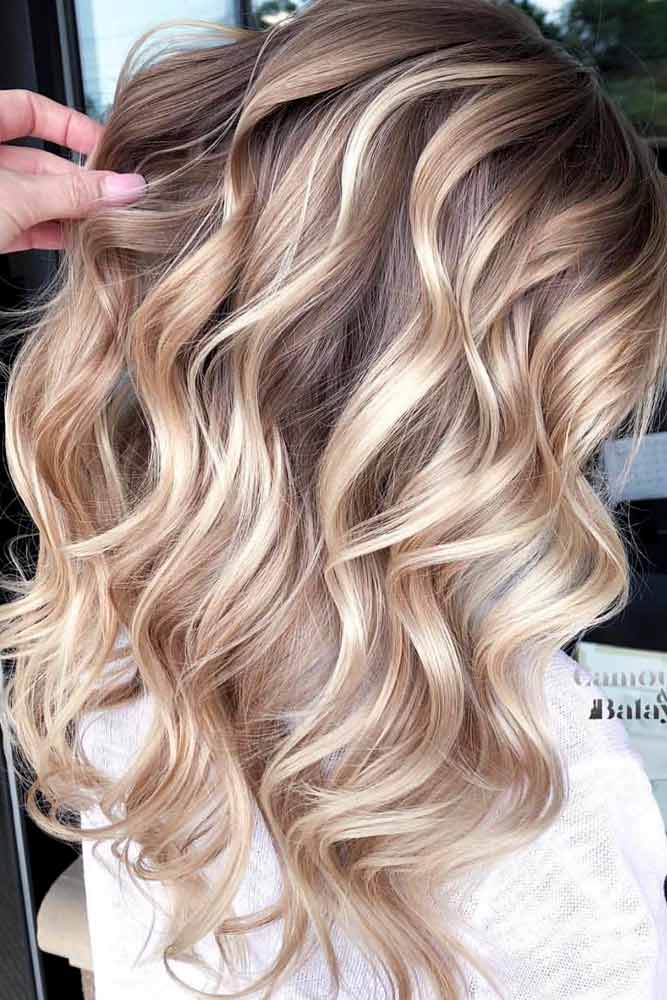 Source: camouflageandbalayage via Instagram
The texture and thickness of the 2c hair type can be seen from a mile away. These waves are super coarse, which means they're the closest to the frizzy troubles. They start twisting from the very roots, forming a perfectly defined S shape.
Hair Care Tip: Keeping up with the hydration is essential for this type. To keep the balance of the healthy and flirty look, use a leave-in conditioner from time to time. It will add some hydration and enhance the beauty of your pattern.
Type 3: Curled Hair
The third type of curled hair is best characterized by its full body, climate dependence, and big, well-defined S-shape. It also may come in an inverted S-shape. These curls can be anything from loose loops to tough corkscrews, and their common feature is that they're all prone to damage.
Curly 3A Hair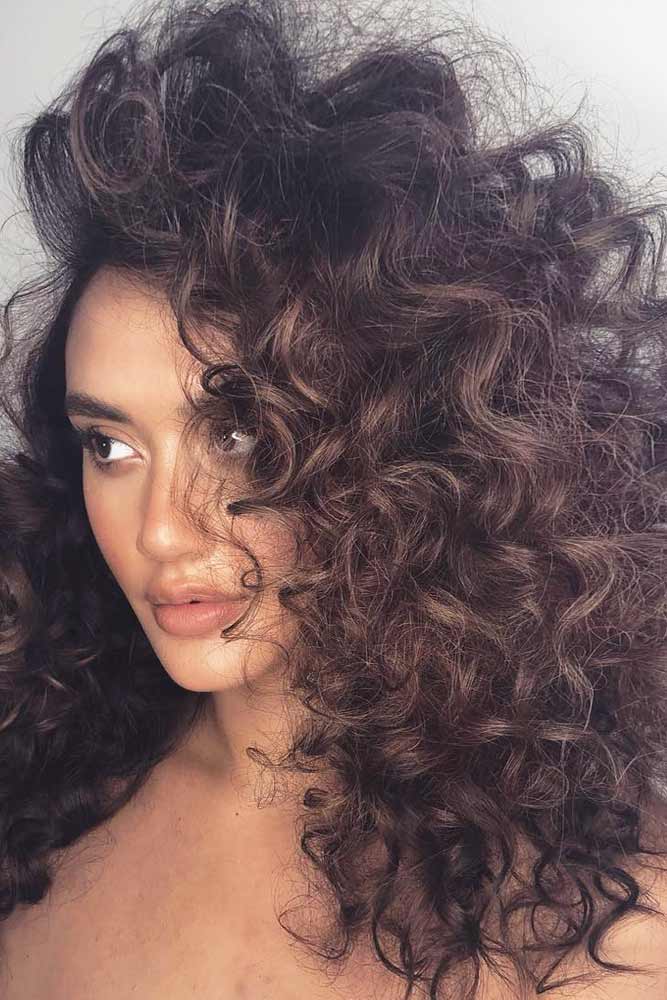 Source: jhair_stylist via Instagram
Ladies with the 3a hair type flaunt with shiny, loose curls that are very thick, but airy enough to move in a relaxed pattern. As for their size, it's something like sidewalk chalk in width that can turn into a frizzy artwork once you tousle or brush it up.
Hair Care Tip: Usually, 3a curls suffer from dryness. So we recommend you enrich your hair with a soft, defrizzing curl cream that will also emphasize your texture. To maintain the volume in your hair, boost your locks up with a curl refresher. You can also try switching to the curly girl method, which will enhance your curls and make them more defined and hydrated.
Curly 3B Hair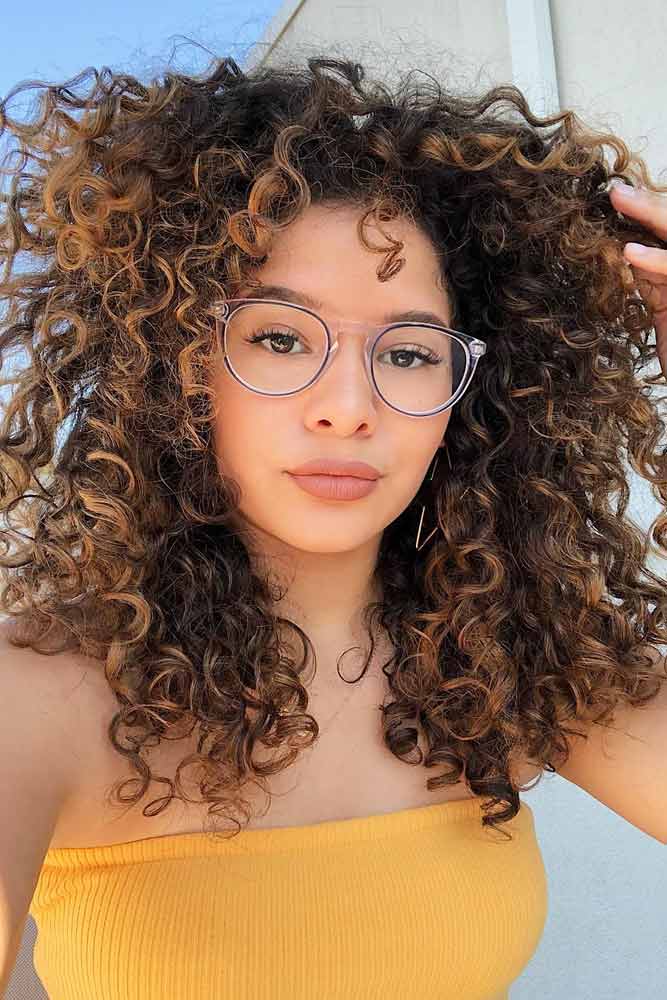 Source: lynnkatee via Instagram
The 2b curls are all about bounce and spring. The best thing about this curls type is that it never lacks volume in the hair. Their bonds are so tight that they always slay with a round and full silhouette. With this hair type, the real hair length is hidden under the twist of curls. If you try to straighten your locks, which actually will be a real disaster, you'll get surprised by the length.
Hair Care Tip: Obviously, the main problem of this type is its risk of getting frizzy in seconds. Just like all thick hair curls, the 3b curls require regular moisturizing. To fight dry scalp and feel comfy with your hair, get yourself a styling gel designed for curls. Then, to achieve the hydration and definition at once, apply it to your wet locks.
Curly 3C Hair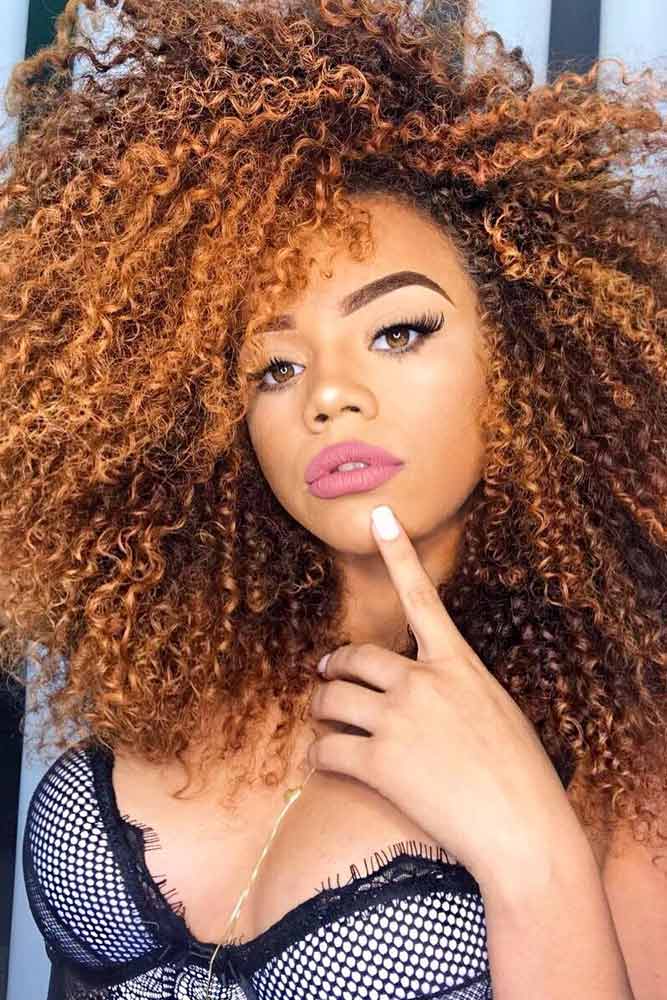 Source: andressabaarros via Instagram
Thin, bouncy, and unbelievably volumetric: that's all we can say about the 4c hair type. Though it's circumference is more like a pencil, ladies who flaunt with this type know everything about volume loyalty.
Hair Care Tip: Don't forget to avoid products that can dry out your hair. Since you have a chevelure full of thick little twists, you need to make sure that they won't get tangled: co-washing with gentle, organic products is crucial. To stay away from frizz, deep-conditioning and sulfate-free shampoos will be your best friends.
Type 4: Kinky Hair
Though some people think that the density of kinky hair makes it invulnerable to damage, type 4 hair is very fragile and delicate. If you have a closer look at its pattern, you will see that the tightly coiled locks move in a zigzag manner. Keep in mind that this is the driest hair type that is super prone to breakage. Yet, the looks of such manes are the ones to remember.
Kinky 4A Hair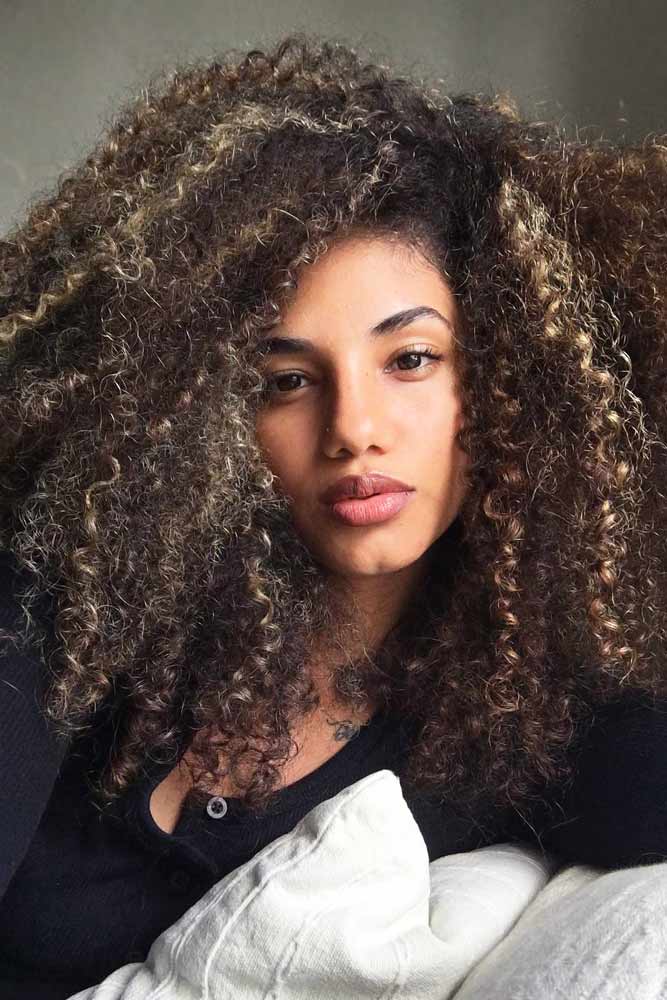 Source: brunaa.mendess via Instagram
The circumference of the 4a hair type can fit a crochet needle. And the thinner the twists are, the more tangles you need to fight with, and that's probably one of the main pitfalls of this texture. Of course, when it comes to styling, all types of kinky hair need to go through seven circles of softening and moisturizing preparation, and this one isn't an exception.
Hair Care Tip: The very first thing you should do to take care of your hair is to get the right detangling brush designed for wiry hair. A leave-in moisturizer is something that you should use every day to get a decent look. As an essential part of your wash-and-go styling, a curling cream will be the best choice.
Kinky 4B Hair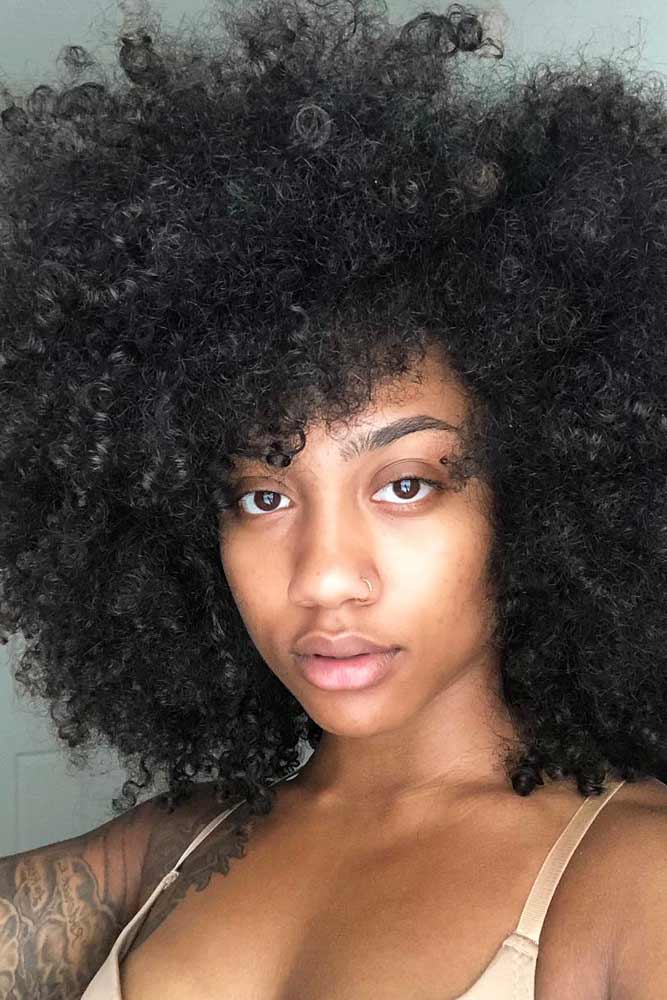 Source: curlybeviie via Instagram
The density of 4b hair usually creates a Z-like pattern. The strands are packed tightly with one another, forming a puffy chevelure with little curly edges that stick out at the ends. When this type is cut short, it gives more room for styling creativity than the previous ones, as its texture is a bit softer and thus more manageable.
Hair Care Tip: The right brush is needed not only to keep your look well-groomed; you will also need a tool that will distribute the moisturizing product evenly throughout your hair. This type of curls features packed hair on the roots, so working with your fingers will be a waste of time. Hydrating curly creams and moisture sprays are the musts of your everyday styling.
Kinky 4C Hair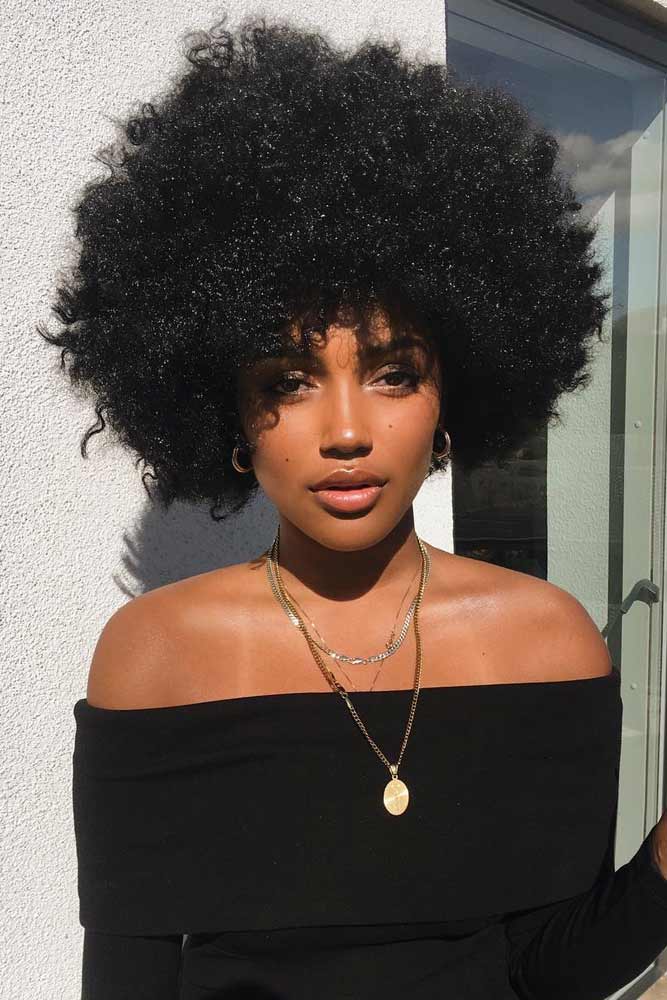 Source: chili.dia via Instagram
The 4c hair type is very similar to the 4b curls, and the slight difference lies in the extra sensitivity of the latter. It also has a zigzag pattern, yet, it's hard to notice it with a naked eye due to its shrinkage, that's why it gives silhouettes that look like dandelions.
Hair Care Tip: There's no need to remind you about the right brush, as the fragile condition of your hair speaks for itself. Shrinkage and dryness are your worst enemies, so a leave-in moisturizer with organic oils will be your best weapons.
More Than One Texture?
As we've mentioned before, some ladies can be blessed with more than one texture from the curl types chart, and that's pretty common. It's OK to have 4b at the edges while having a 4a type all over the length. Or, for example, some strands of a 4a chevelure can be 3c. The point is that there's no pattern for individuality!
You've just got to know all the types of curls. Now you know how different they are, and what curls hair products you should use to maintain each one and be on point. Knowing your texture is the most important step towards a healthy look and feel, and today you've got close to it!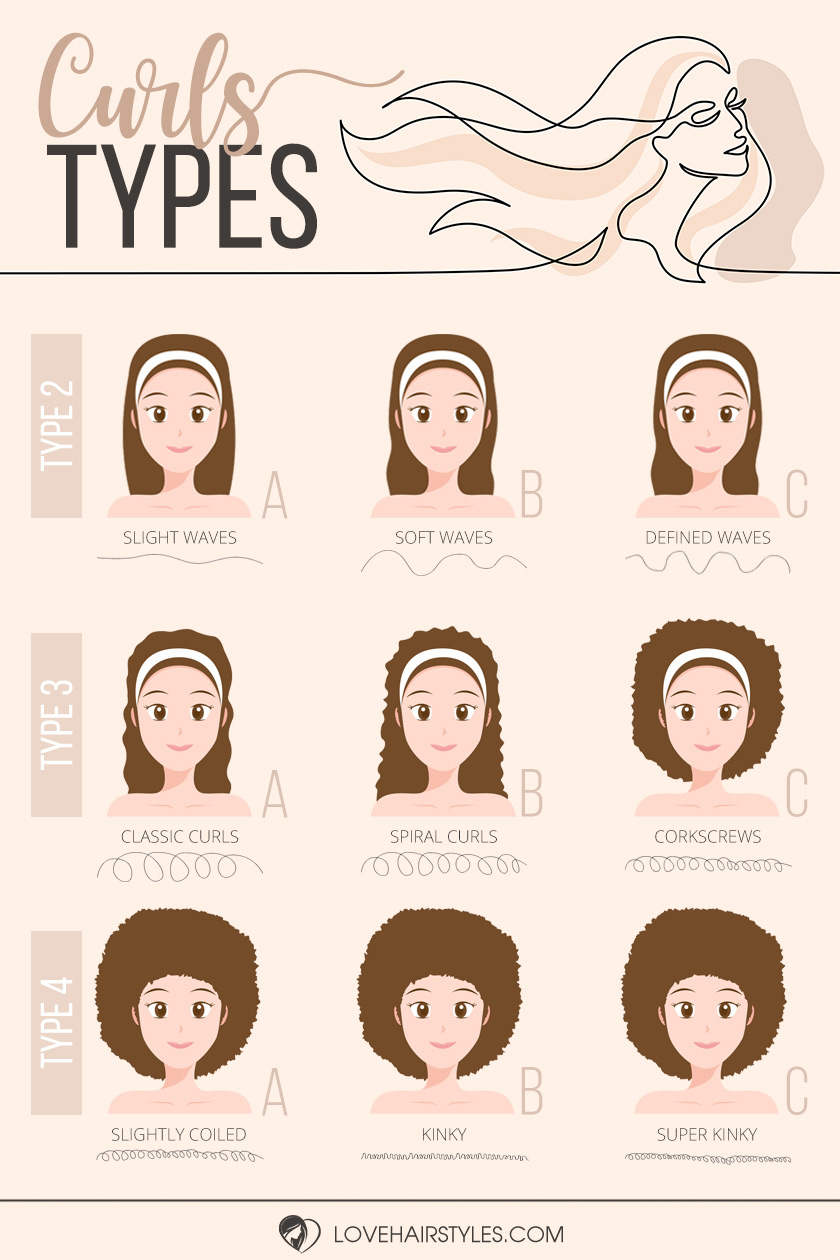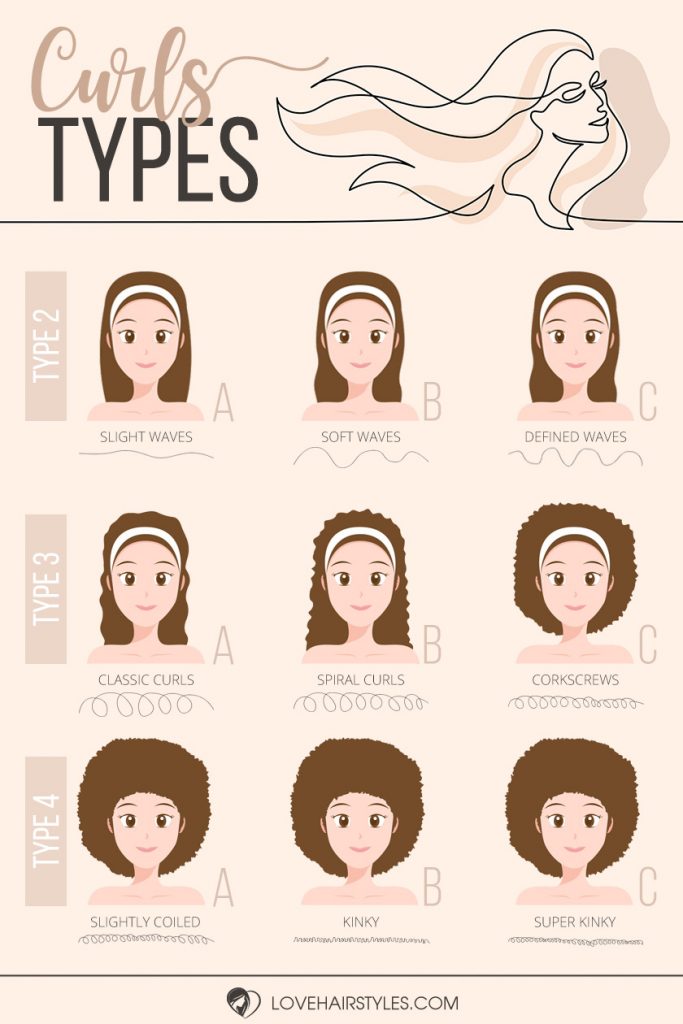 FAQ: Curls
Do I have curly or wavy hair?
Your hair can be termed wavy if it dries with a small curve or "S" form (type 2). Curly (type 3) hair dries with a definite curl or loop pattern, whereas coily hair dries with tight curls, zig-zag or spiral patterns (type 4).
Does curl cream make your hair curly?
A excellent curl cream will encourage curl production, enhancing the natural pattern of your hair and allowing them to look their best.
Do curl enhancers work for wavy hair?
If you have wavy hair, you know how easily the natural wave pattern can fade, leaving your hair looking flat. Curl boosters can help define and maintain your natural waves, as well as make your hair much curlier. Of all the wavy hair types, the 2c hair type is the most frizzy and resistant to shaping.