By:

Glaminati Media

| Updated:

07/04/2018
Long Layers With Dirty Blonde Ombre Hair
Dirty blonde, the sophisticated, more natural-looking sibling of platinum and yellow blonde hair colors, has so many spectacular tones. Why not show off them all with dirty blonde ombre hair? The ombre coloring technique is tremendously trendy these days. Ombres commonly start darker at the roots and remain so through the center and then progressively lighten toward the ends. An ombre is great for those who want a unique style that requires little upkeep. This model's dirty blonde curly hair looks incredible in a dirty blonde ombre. The graduated ash blonde color and sun-kissed beachy waves complement one another brilliantly and go together, like, well, the sea and sand.
Dirty Blonde Hair With Blonde Highlights
Sometimes age darkens natural blonde hair to dark brown and even brunette. But, when such women become dirty blondes, they go skipping and a-jumping. This dirty blonde brown eyed girl looks very grown up and sultry. You might think that dirty blonde hair with blonde highlights would incorrectly blend the opposing cool and warm tones, but the hairstylist superbly melted the dark and light hues to build dimension and offer different looks depending on light and setting. She can be anything she wants, really. Dirty blonde hair with caramel highlights also offers the same versatility and is just as fun, too. So, green, hazel, and blue-eyed girls, you, too, can sing "la la dee dah la dee dah."
Wavy Natural Dirty Blonde Hair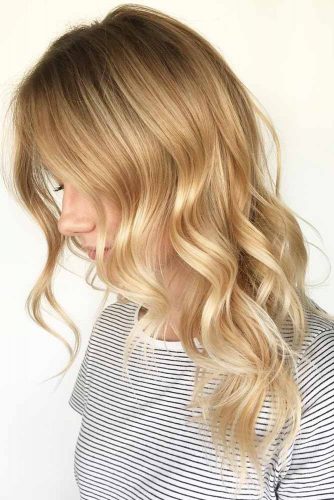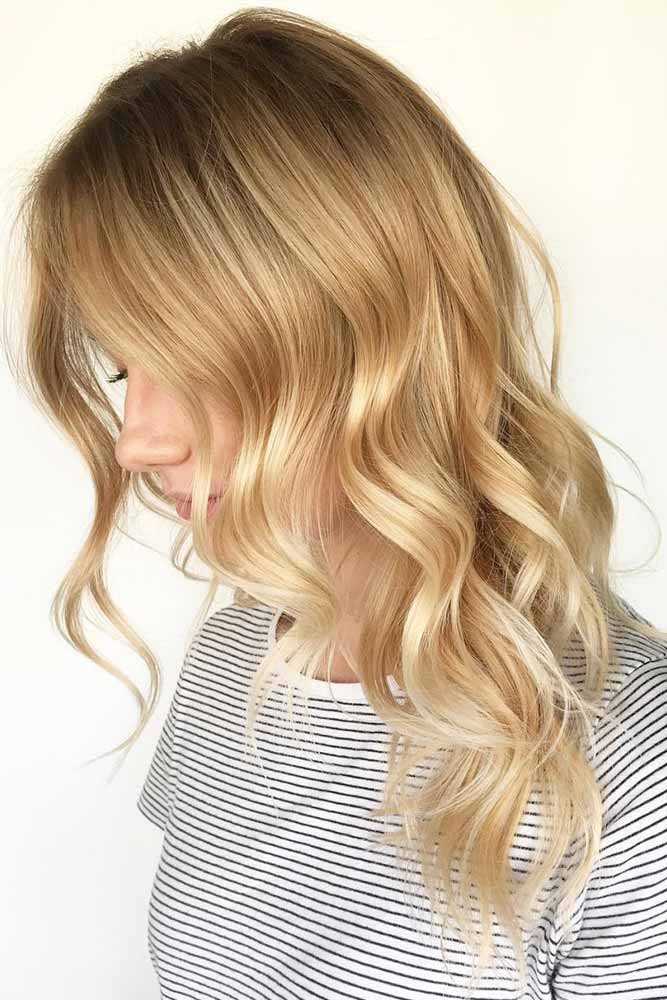 Multiple gold tones delightfully update and ignite natural dirty blonde hair. While this model's darker roots are still visible, the downward transition looks like an ordinary summer effect. The long, lazy waves in her dirty golden blonde hair give her lots of styling options for having plenty of fun-in-the-sun. That no doubt flatters her because you get the impression that she spends most of her time outdoors, both recreationally and professionally. It's just so easy to picture her walking barefoot on the grass or along the beach, perhaps with flowers in her hair. Or with simply pulled back hair, either working on a laptop or celebrating with friends.