Summer hair colors are the ones who know how to make this summer unforgettable. What comes to your mind when you think of this time of year? Something bright, sunny, fresh, and pleasurable, right? The truth is that your hair can bring all these cute things to your life. Just dye your hair in a bright summer-inspired color!
*We may earn money from affiliate links on this page. Please check out our disclosure policy for more details.
Some summer vibes on your hair will make your summer days even brighter and hotter! Don't believe us? These ideas will make you change your mind. We will tell you how you can make this summer stay a little longer. Let's go!
Hot Summer Hair Trends for Next Season
If you try to stay abreast of summer hair coloring trends, then keep on reading. Below, we have put together the most fashionable hair colors for summer 2023. Explore our collection thoroughly and pick out the most complimentary color for your summer hairstyles.
Strawberry Blonde Hair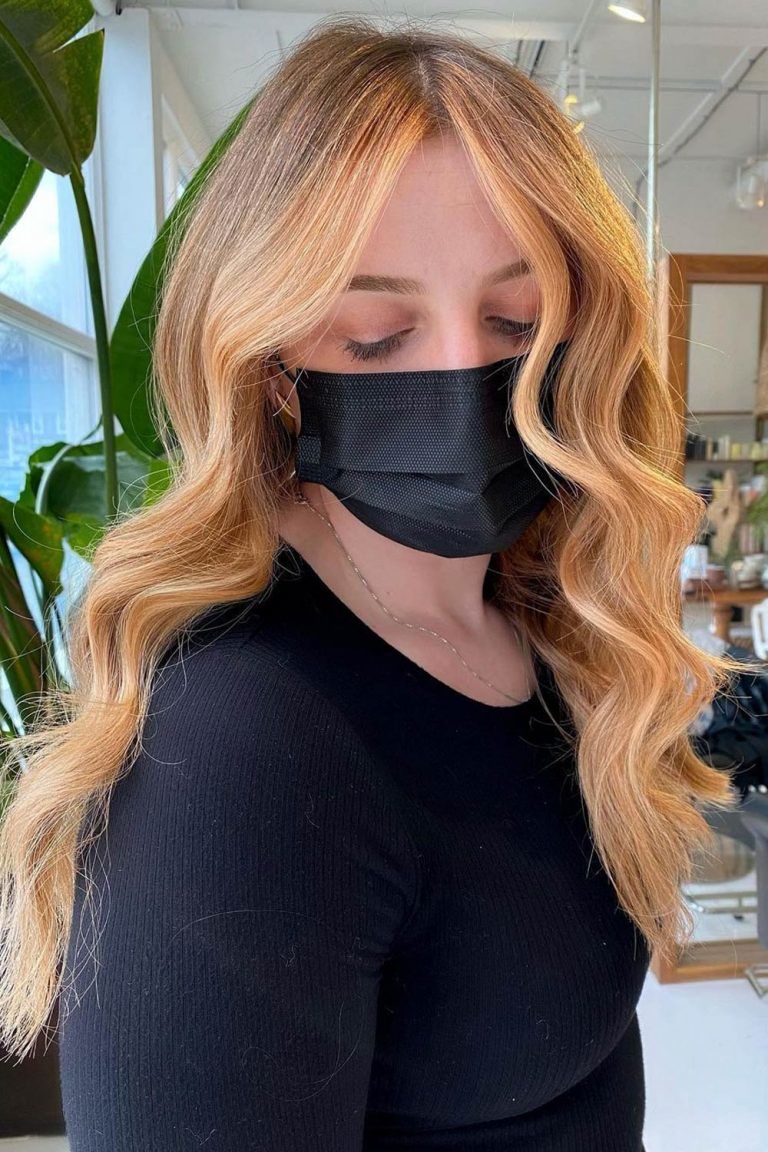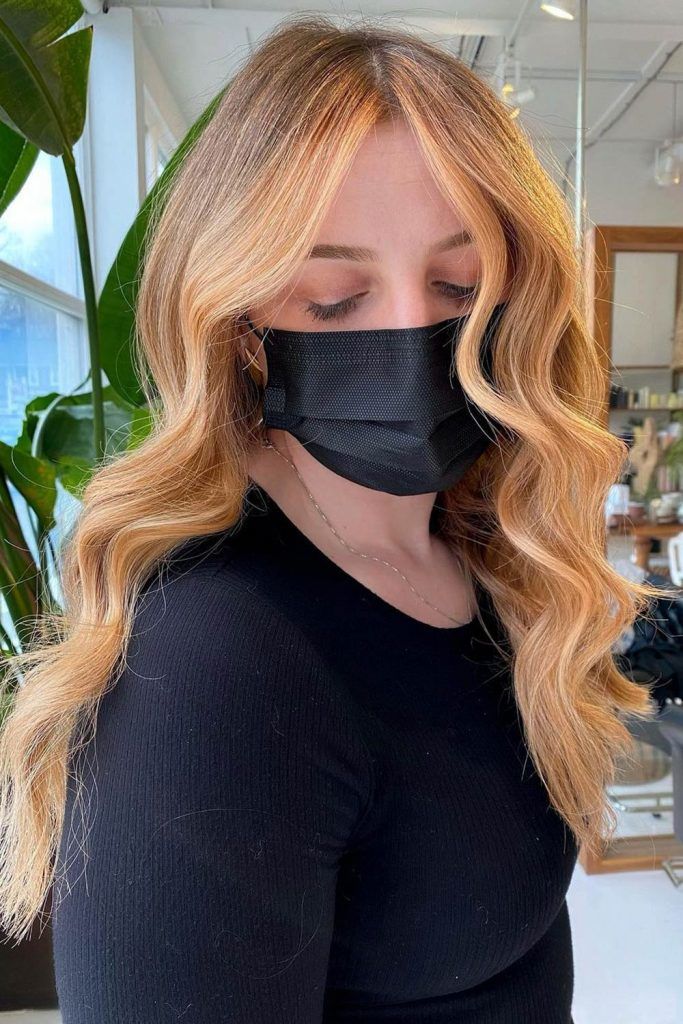 Credit photo: instagram.com/thestrawberryblonder
Want to give your blonde tresses a bold touch? Then a strawberry blonde hair color is your way to go. As it looks so unusual and eye catching, you can rest assured that you will never go unnoticed. Take care though to maintain your strawberry locks properly, as this dreamy hair color fades out pretty easily.
Bright Pops Style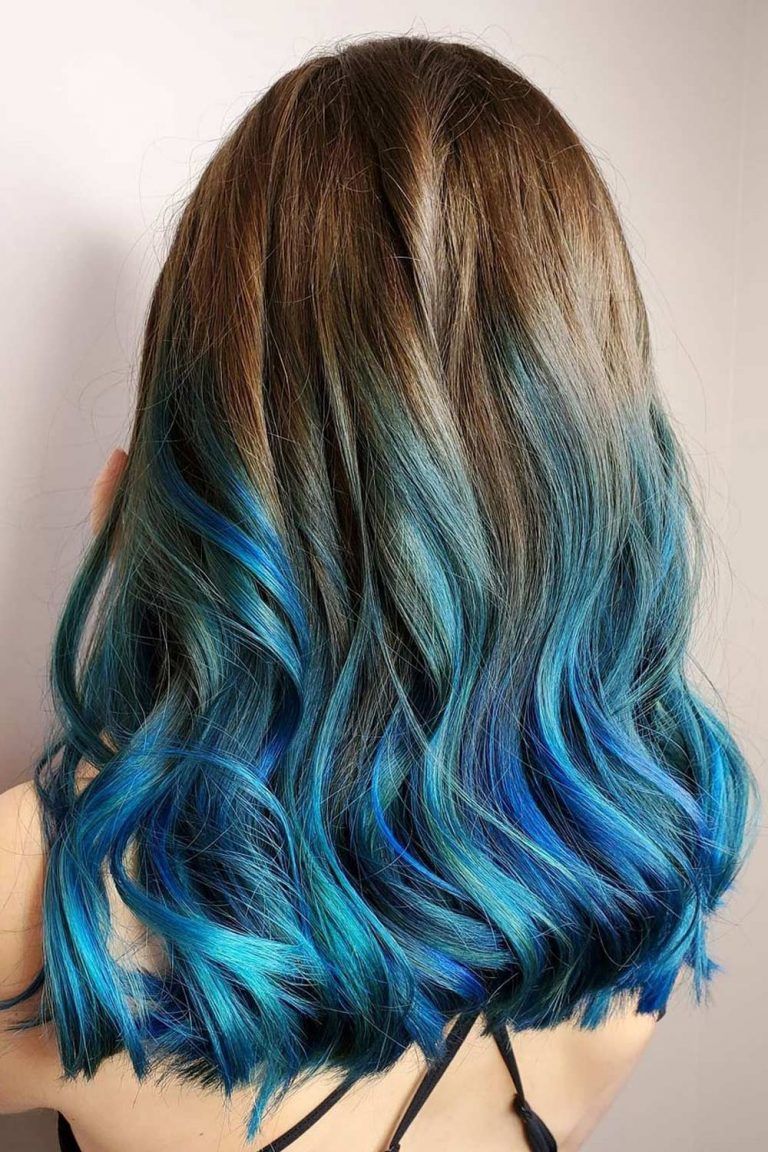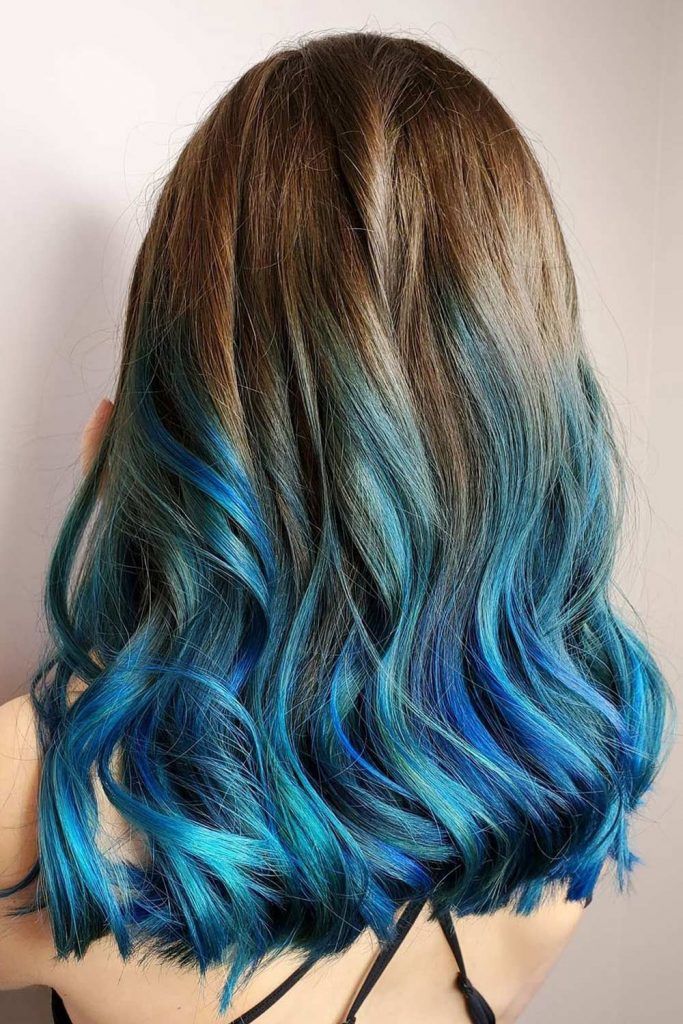 Credit photo: instagram.com/hair_by_marlo
Adding a pop of color to your hair for summer is always a good idea. Yet, in case you have naturally dark locks, you may need to strip hair color beforehand. This guarantees the ultimate payoff of the chosen shade. As for the color story, it is up to you. The edgier the result you want, the more striking it should look against your initial hair color.
Sunshine Blonde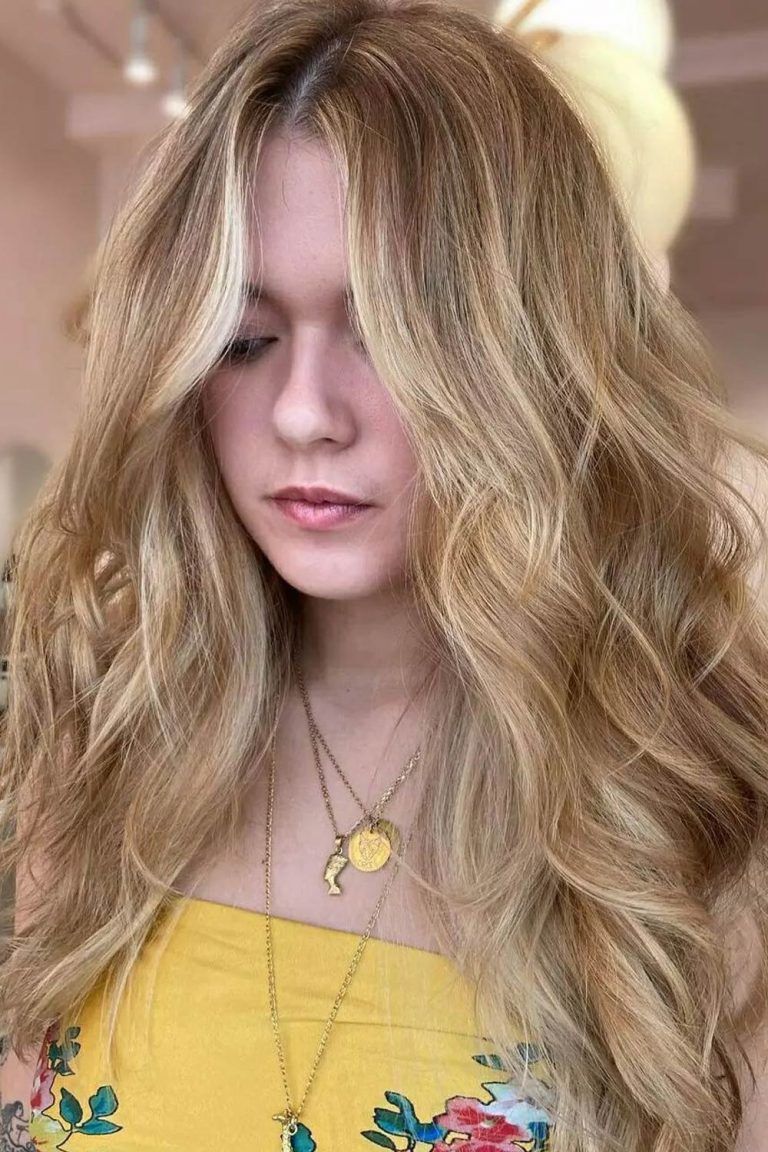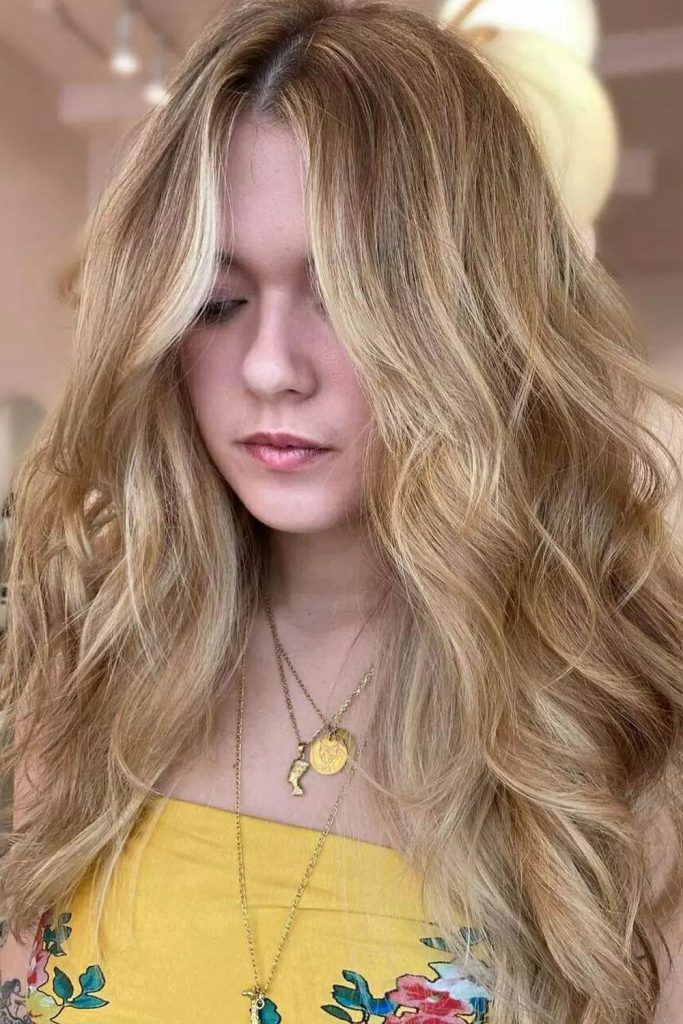 Credit photo: instagram.com/foxandjane
To create perfect blonde hair for summer, try to use different hair dyeing techniques, such as the root smudge. This will allow you to achieve a hair color that gives off a summer vibe. The focus shifts to the top of the head so why not accentuate it with a center part? Also, you can incorporate hair tinsel to help your sunshine blonde strands reflect light.
Spiced Red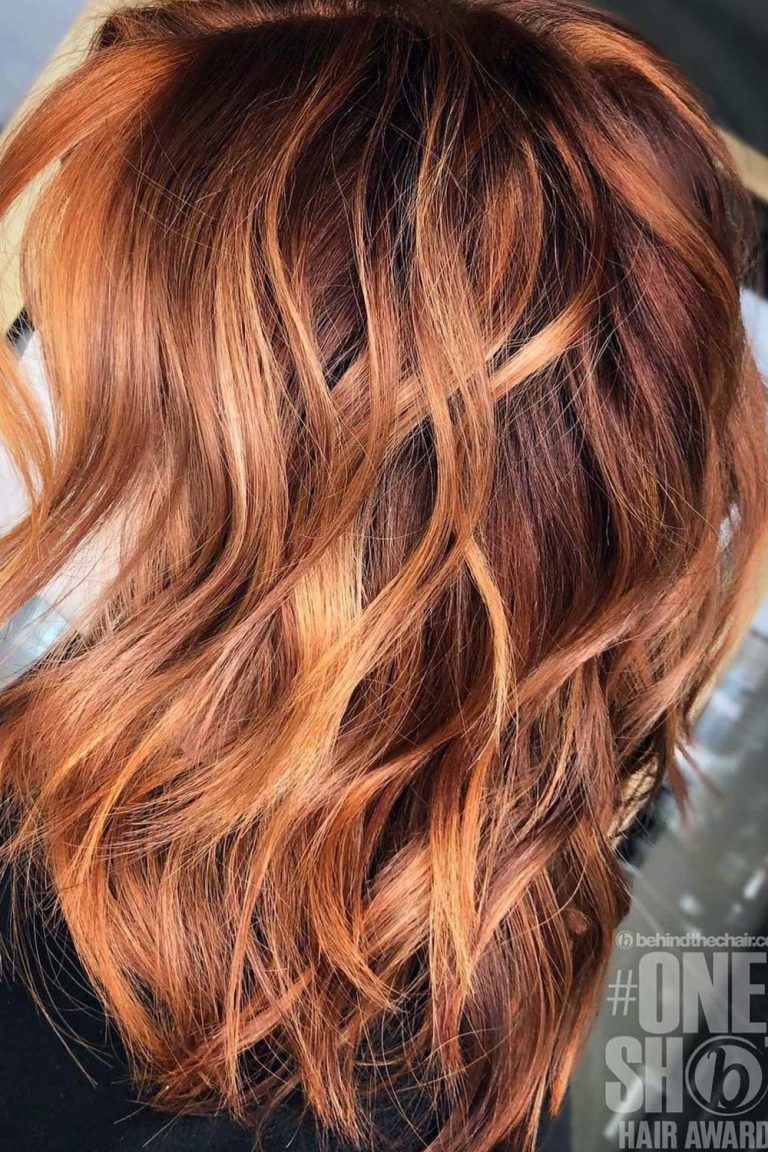 Credit photo: instagram.com/hairbybiancarose
As a rule of thumb, you opt for lighter hair colors. But, if you want to achieve a high impact look that would really make you stand out in the crowd, then you can never go wrong with spiced red. While it is undoubtedly hot and trendy, it is not low maintenance. But all your effort will fully pay off with a ton of admiring gazes you are going to collect.
Oat Milk Blonde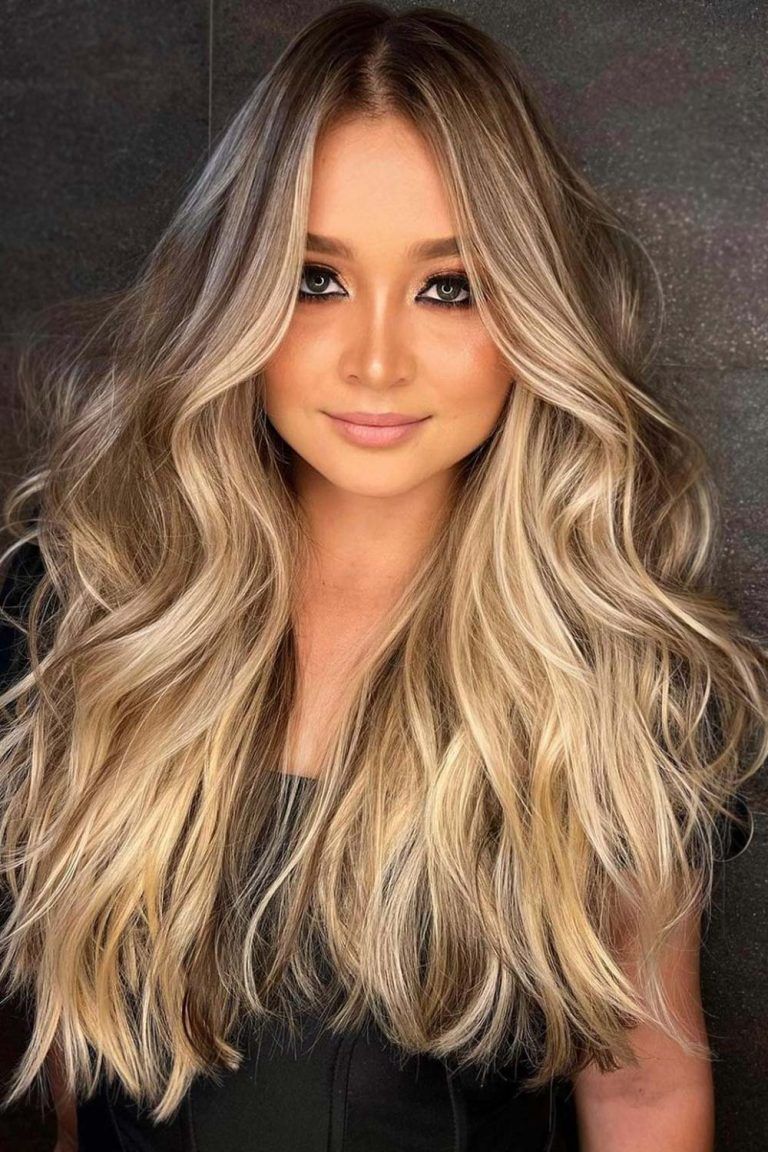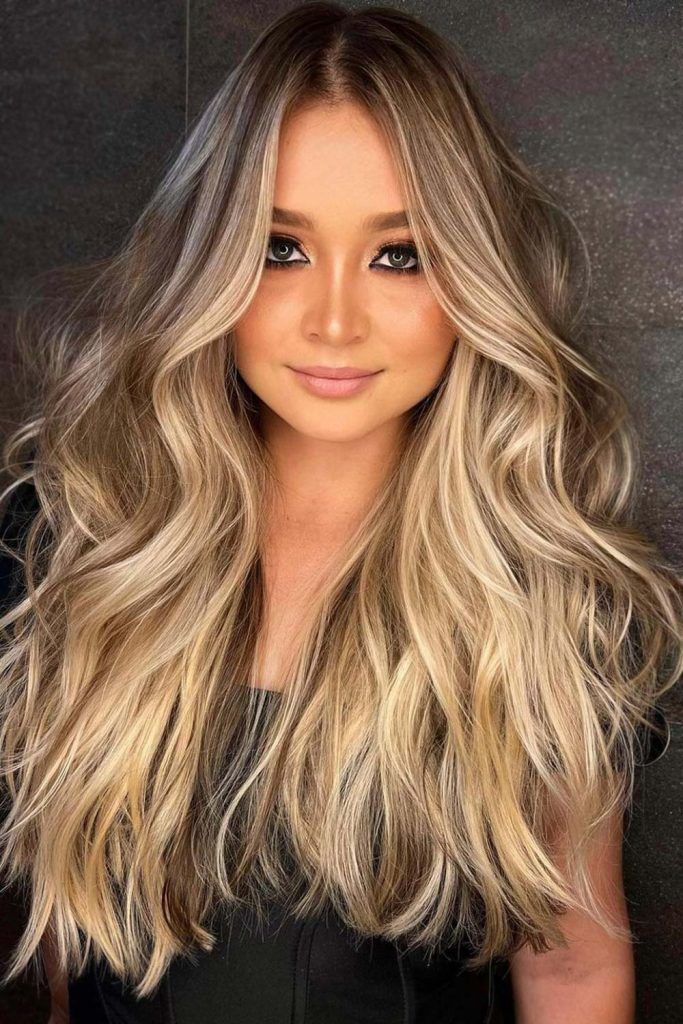 Credit photo: instagram.com/sofiya.bravo
Oat milk blonde offers you a middle ground between bright blonde and soft brown. It is not as intense as platinum or ashy blonde but is still quite vibrant. As the color is applied evenly, it gives you versatility in terms of styling. Be it an updo or loose locks, it will turn out amazing anyway.
Bold Color-Blocking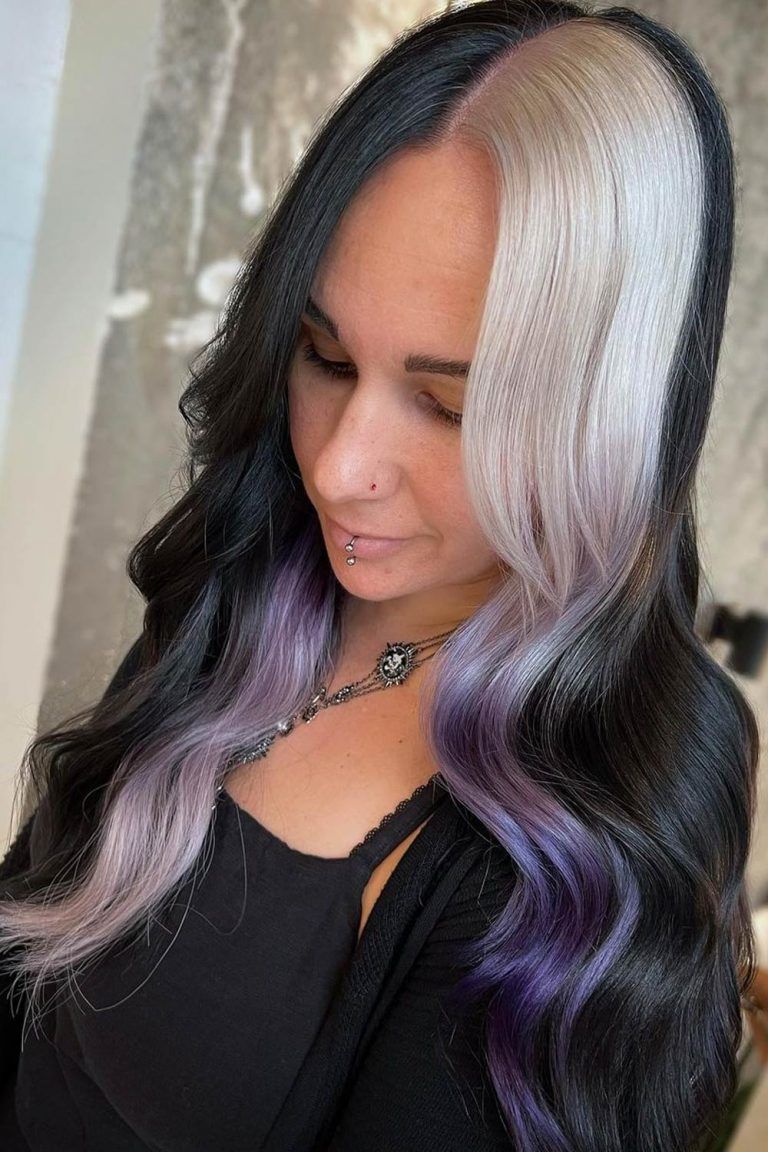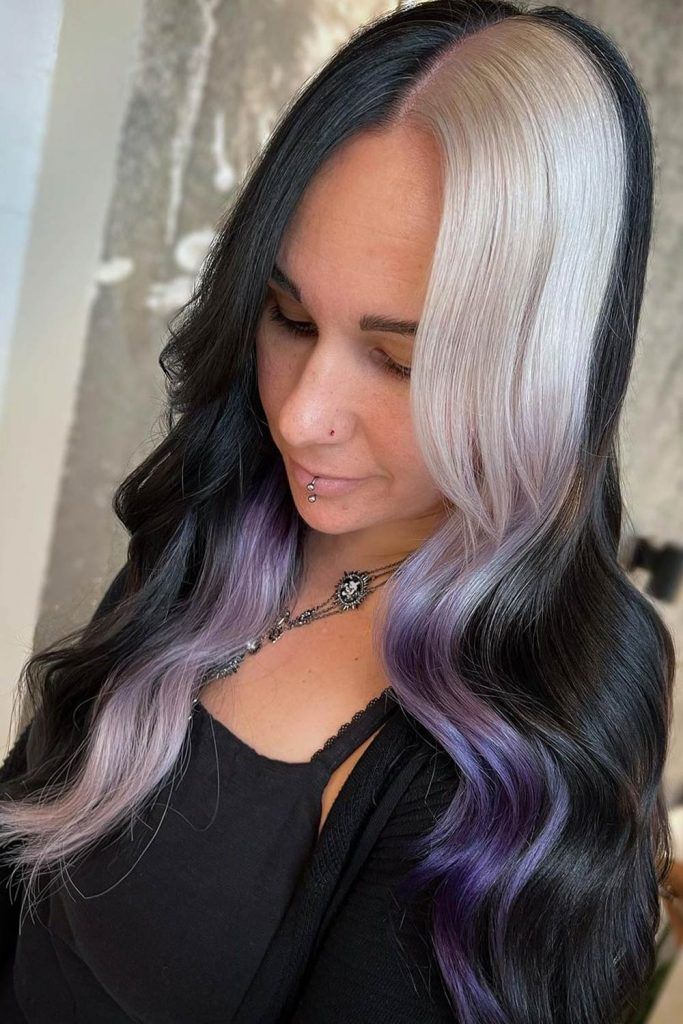 Credit photo: instagram.com/hairbykristinamarie
Color blocking seems to have migrated from clothes to other areas of our life and hair coloring is no exception. There are plenty of ways how you can apply color block hair colors. Divide your hair in half with a center parting and dye each part separately in complementary colors. Alternatively, go for a raccoon tail hair color or underdye hair if you want something really trendy.
Dark Shades Of Expensive Brunette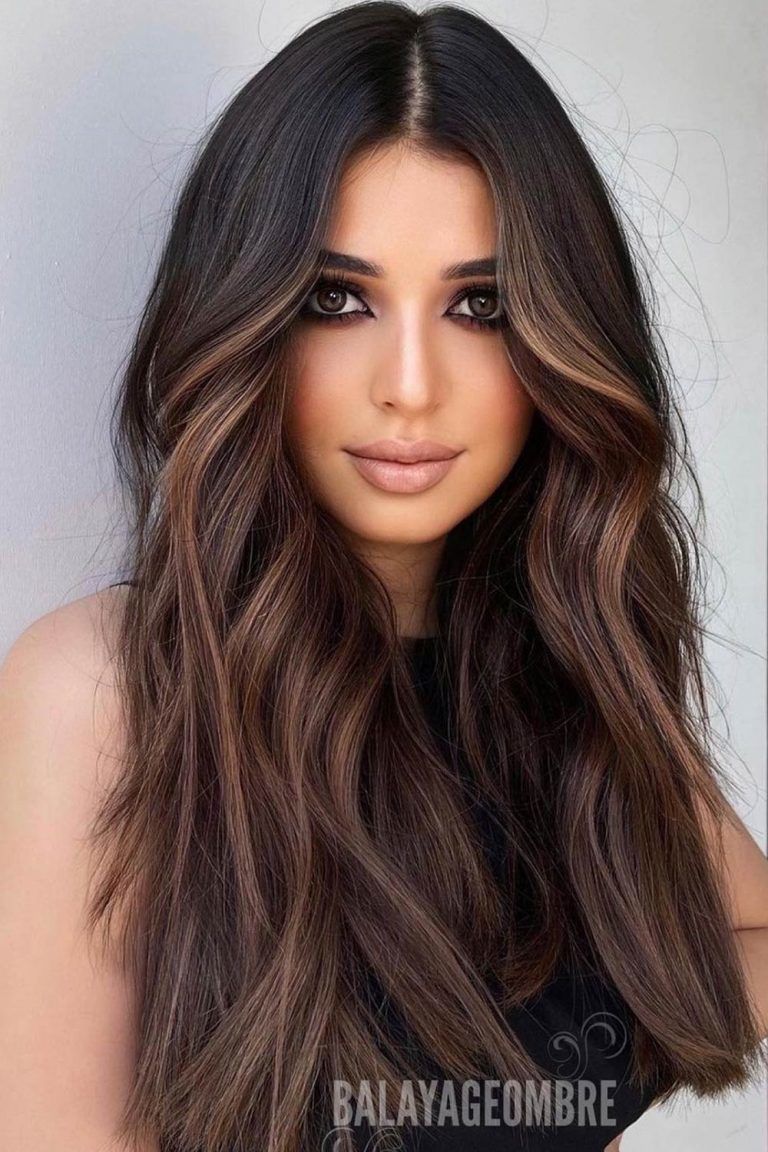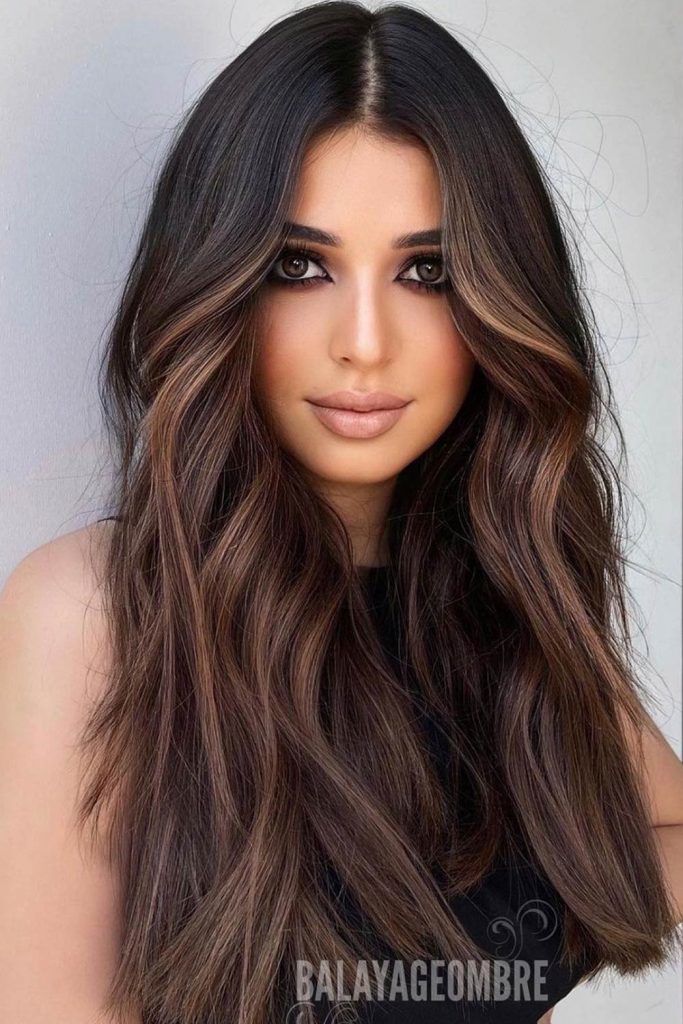 Credit photo: instagram.com/balayageombre
Like we said, not all summer hair colors are necessarily light and bright. If you have that gorgeous expensive brunette, which has been trending for the last couple of seasons, you can leave it for the summer as well. This hair color style loves sunshine, as it bounces off rays like no other.
Beach Bronde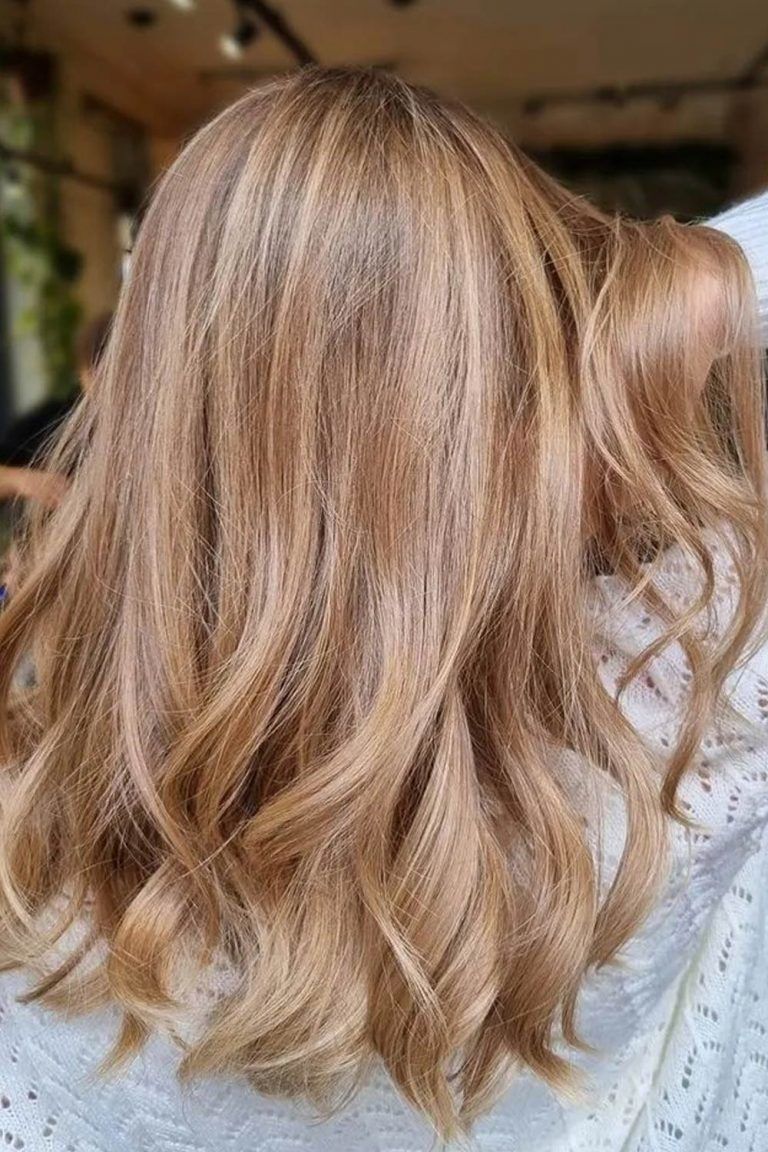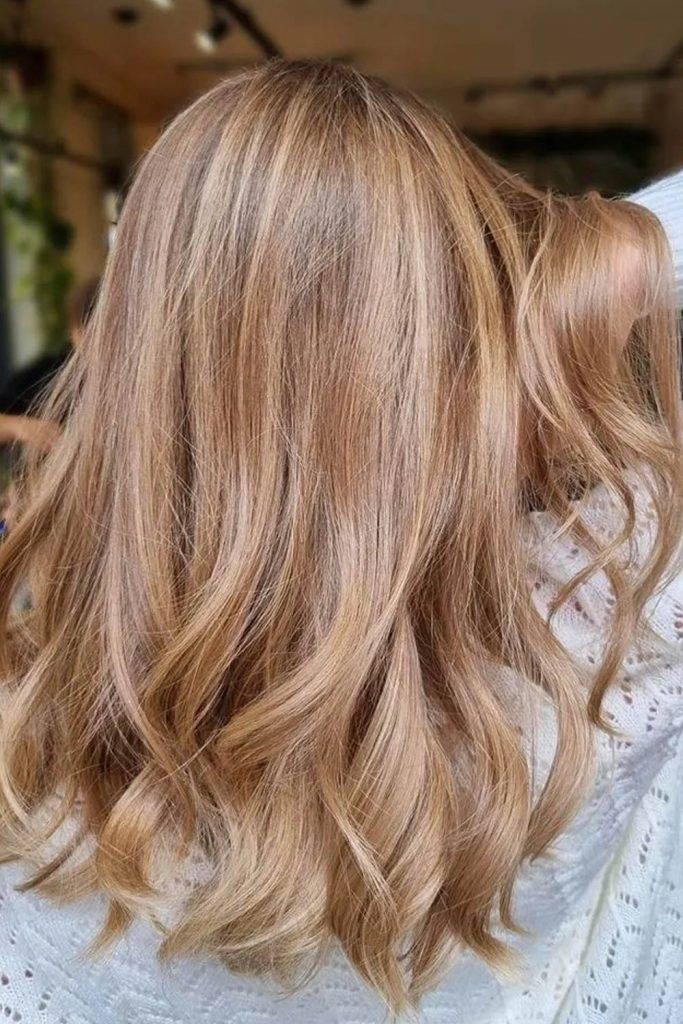 Credit photo: instagram.com/apostoldiana
Beach bronde is arguably one of the best summer hair color ideas. It looks as if sunshine and sea breeze painted highlights in your locks to make them look playful and defined. But since it is actually performed in the salon, you do not need to sacrifice the health of your mane, as we all know how damaging UV rays and salty wind could be to your strands.
Blonde Summer Hair Colors
Blonde is the color that we associate with hot sunny days. How about a drink of cold water? We've highlighted the trendiest shades to pair with your blonde base and refresh your summer look.
Hair Kissed By The Sun
Credit photo: instagram.com/donovanmillshair
i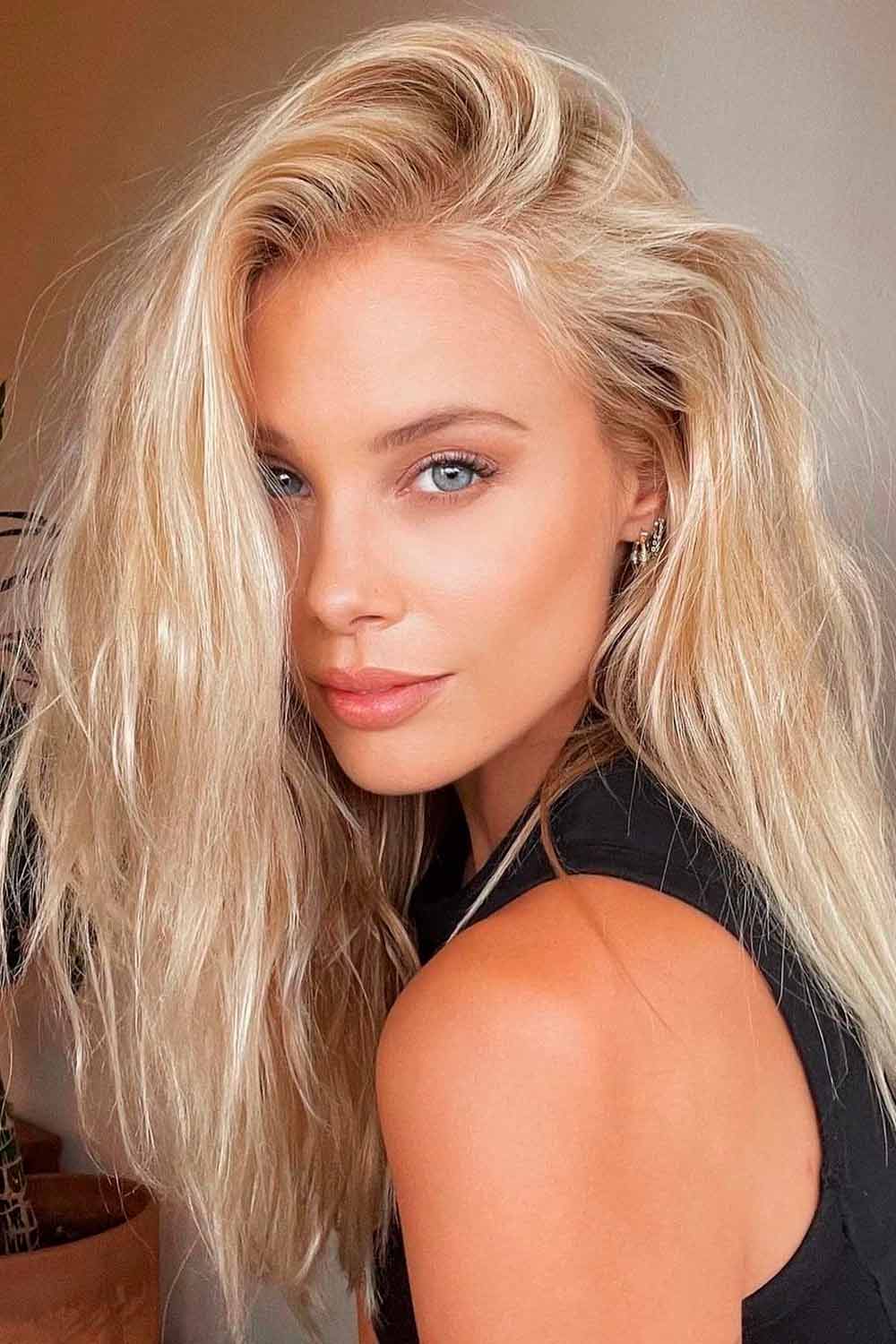 Credit photo: instagram.com/elonsalon1
i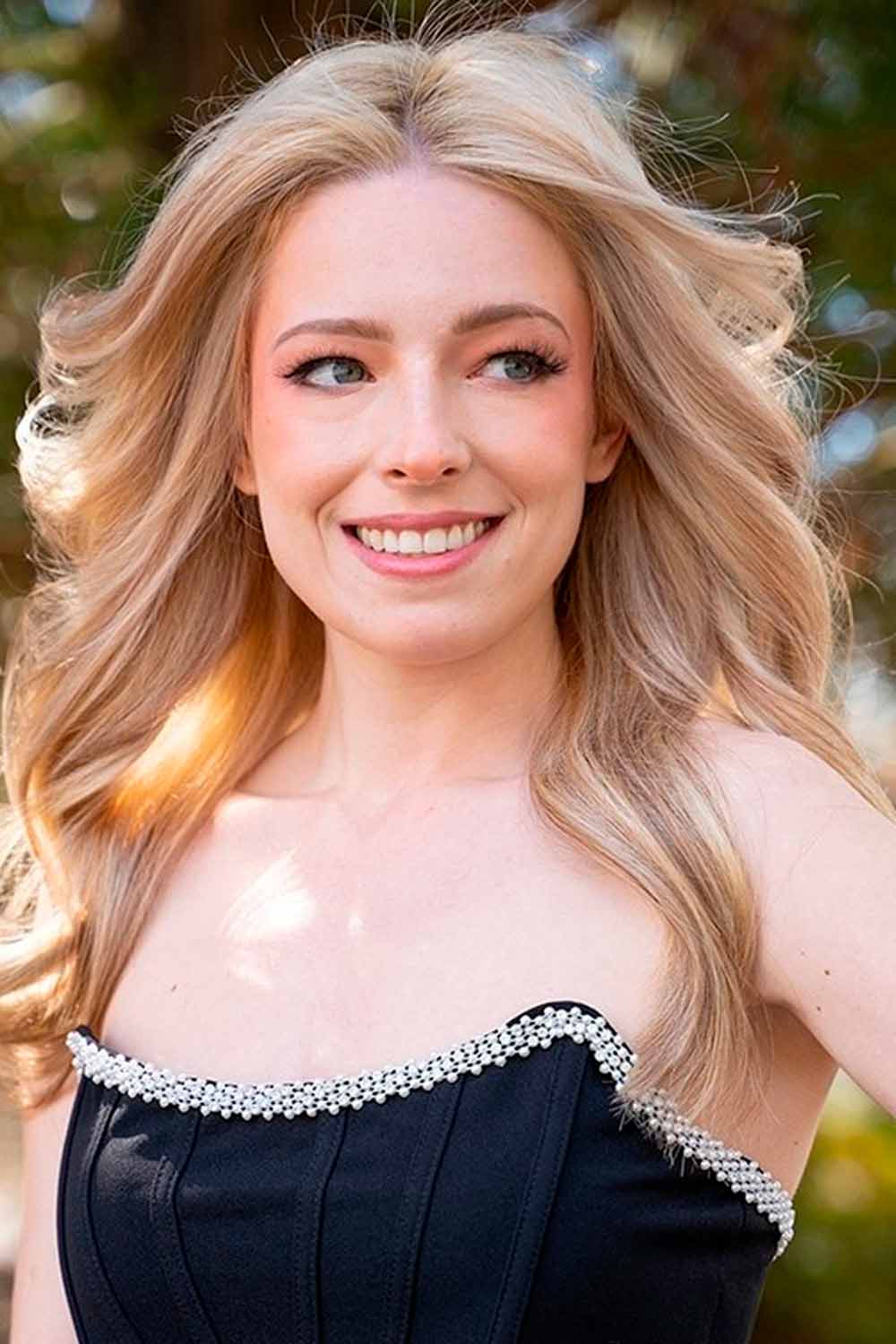 Credit photo: instagram.com/edouardclipperhand
i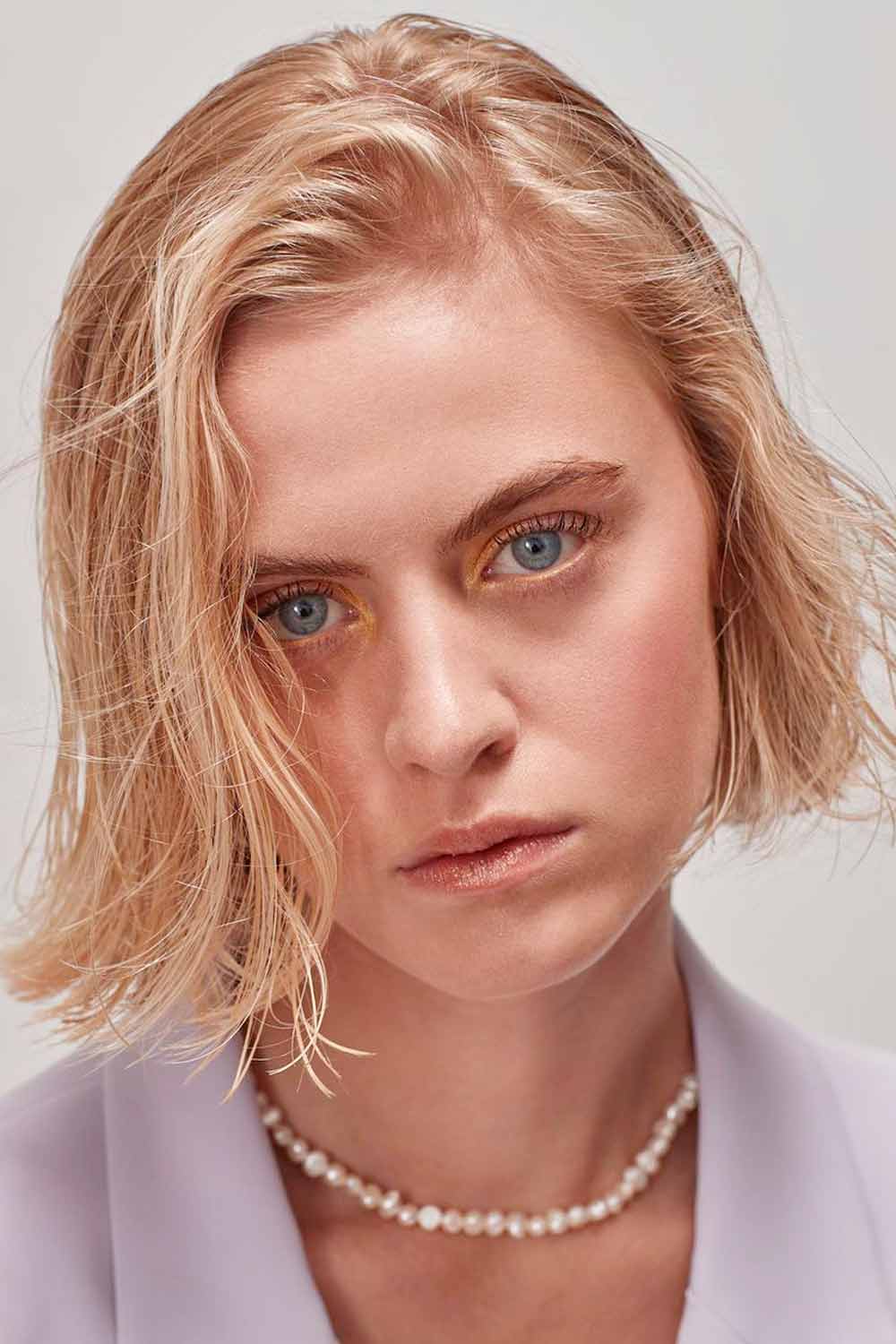 /
If you want to be closer to the sun, there's no way better than to dye your hair blonde. Though the natural blonde hair color may seem to be too simple, just wait till the sunlight reaches your head. This color is a mixture of magnificent honey, creamy, and butter hues, that's why girls love it so much. To spice it up, ask your colorist to leave roots a bit darker.
Light Ash Blonde Balayage Summer Hair Colors
Credit photo: instagram.com/createdbyami
i
Credit photo: instagram.com/giulia_capizzi_stylist
i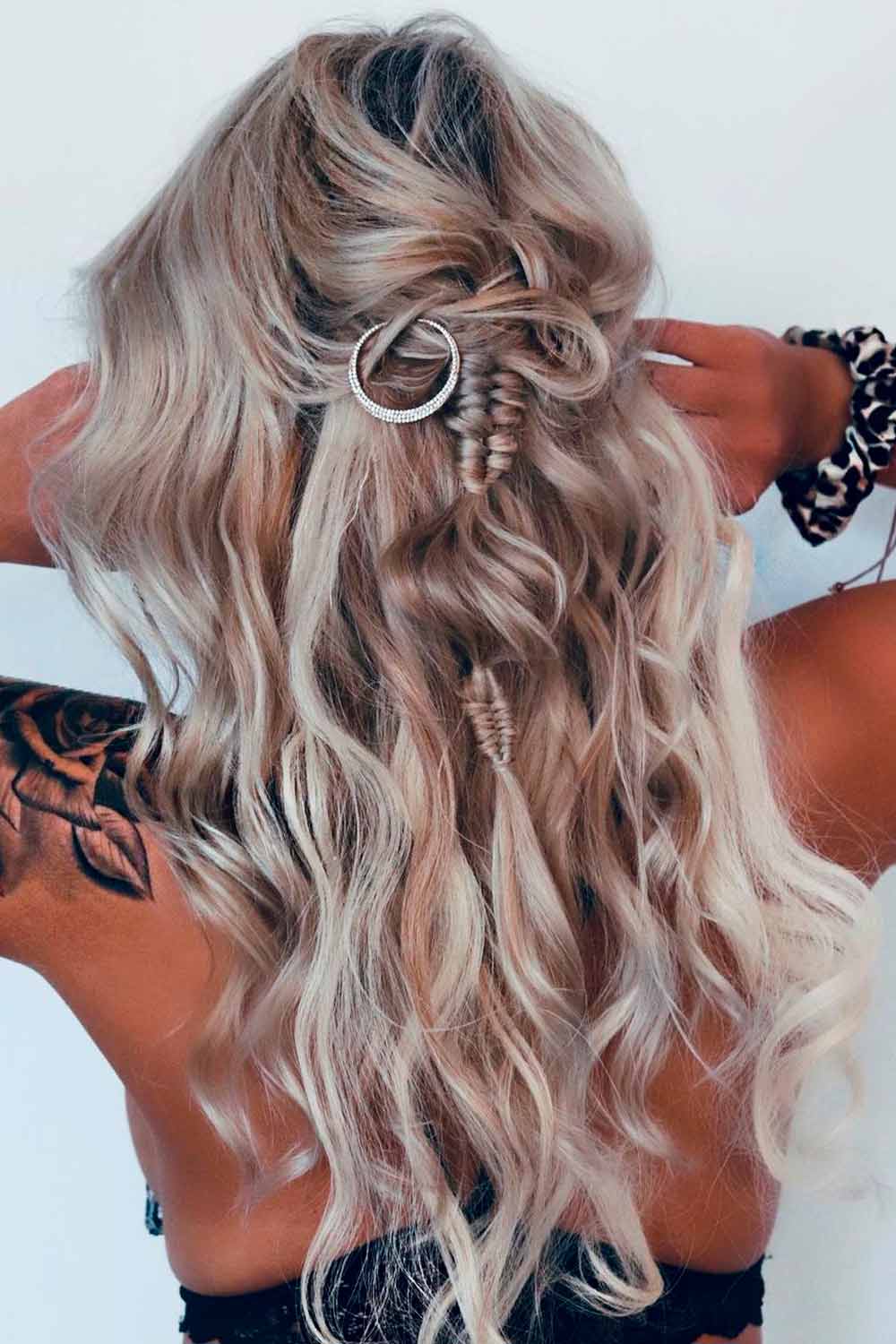 /
If you ask your hairstylist to show some hair color trends, the light ash blonde will be the first thing you see. Girls with light skin are always offered with this pale, a bit faded idea, as it can emphasize the beauty of their skin tone. Impress everyone with a contrast of white strands and ashy balayage: such a summer look is the one to remember. Moreover, this hair color will become a nice accompaniment to most summer hairstyles.
Wheat Blonde Hair Color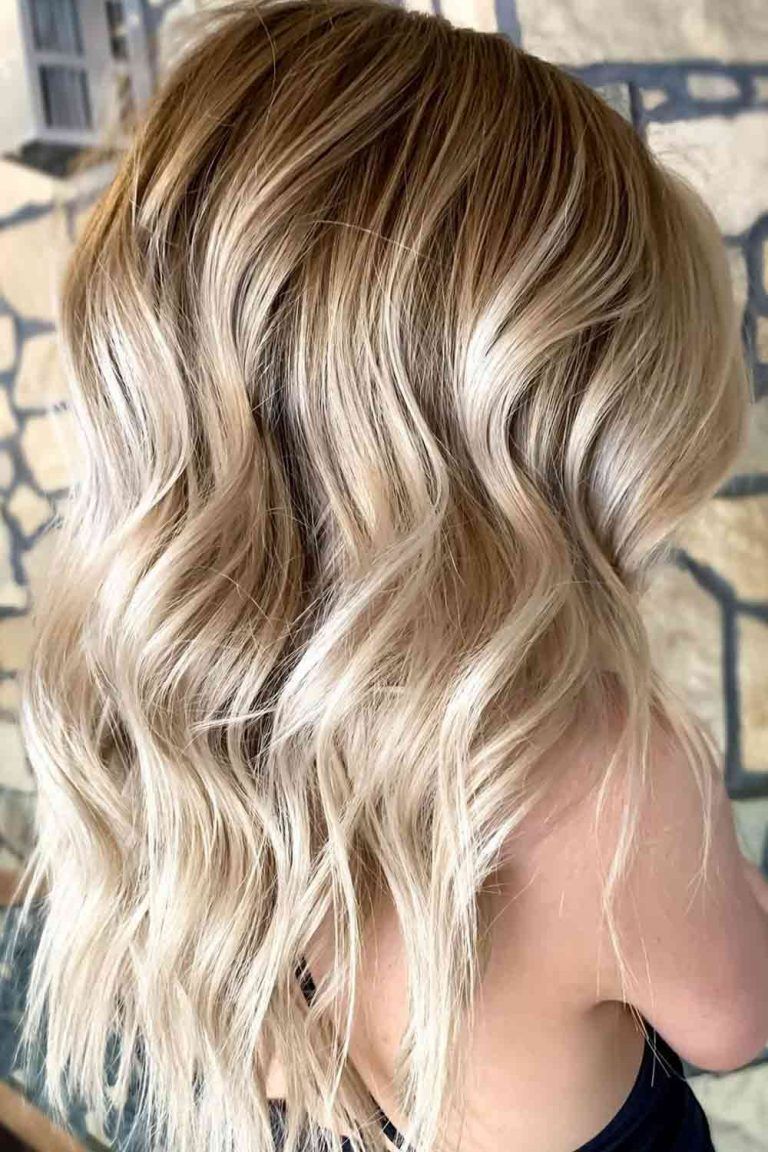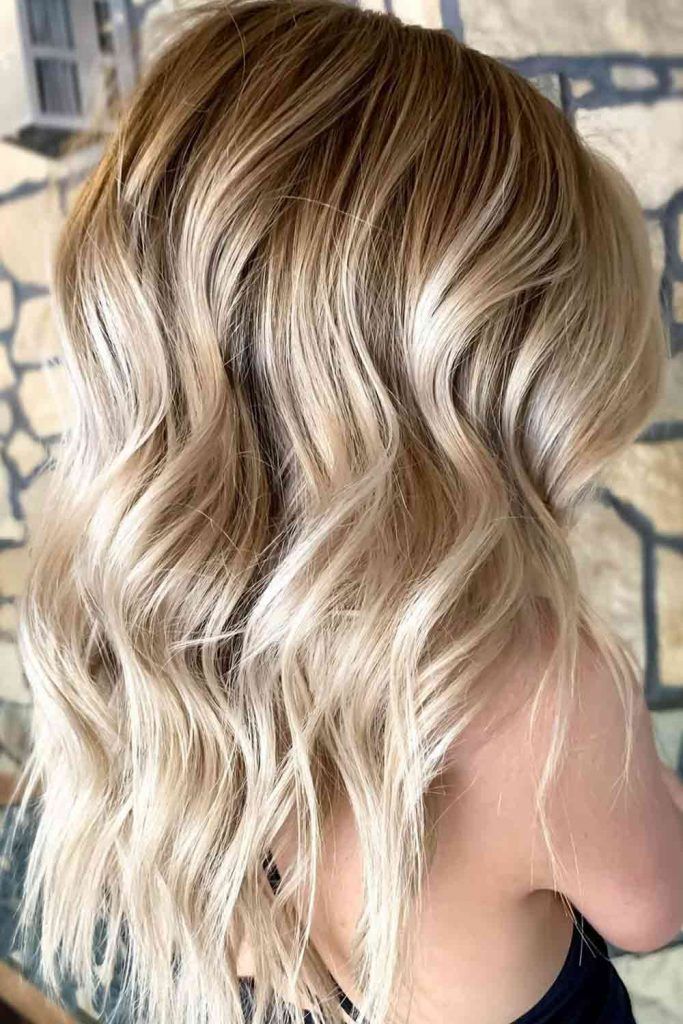 Credit photo: instagram.com/ashley.m.stylist
As you already know, most hair color ideas 2023 feature pale and faint tints. And this idea is probably the trendiest one: it mixes three stunning blonde shades, keeping your hair look natural. The best thing is, it works well for any complexion. Girls with light or pale skin can mix caramel, light ashy, and platinum highlights, and those with medium or dark skin should leave roots dark so that it looks authentically.
Champagne Blonde Sombre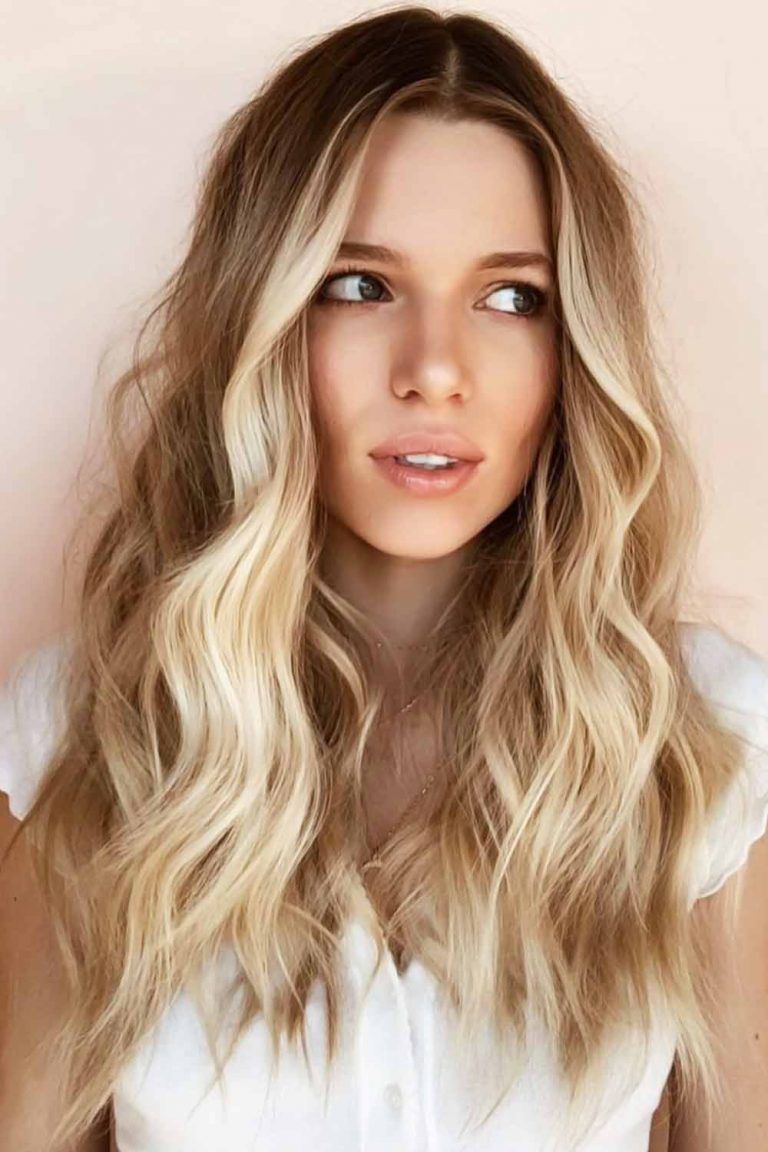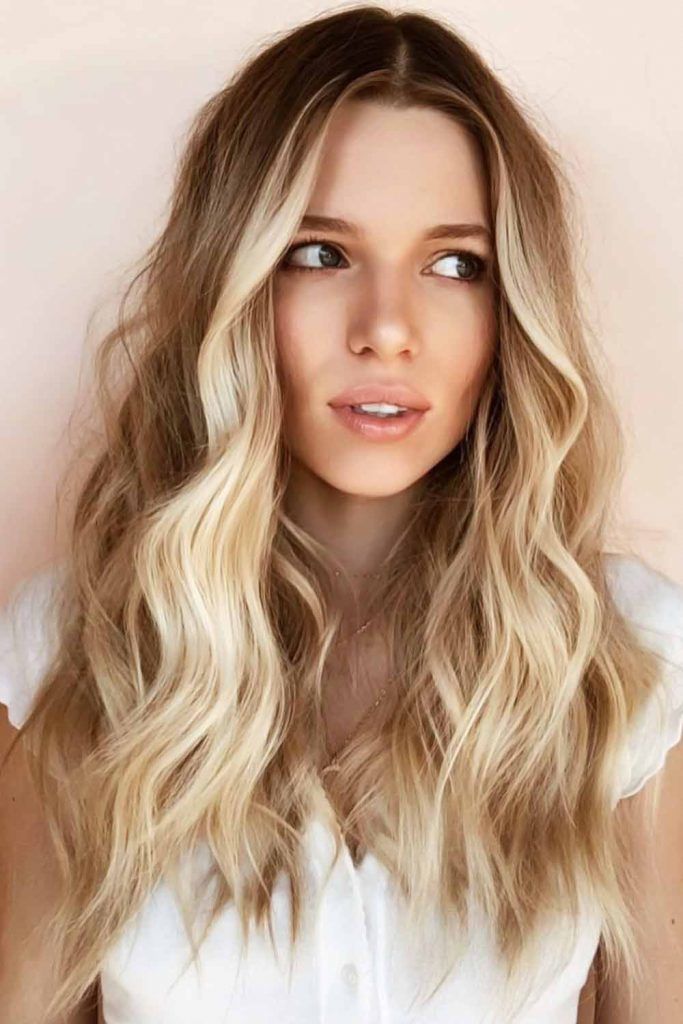 Credit photo: instagram.com/mane_ivy
Let's raise a glass of champagne for this fantastic summer. To be more exact, a glass of champagne blonde sombre. Such an elegant hair color can beautify your days, and even summer won't be able to take eyes off this beauty. A sombre can give smoother graduation from darker roots to champagne hues than an ombre, so don't miss this cool toned beauty!
Seductive Strawberry Blonde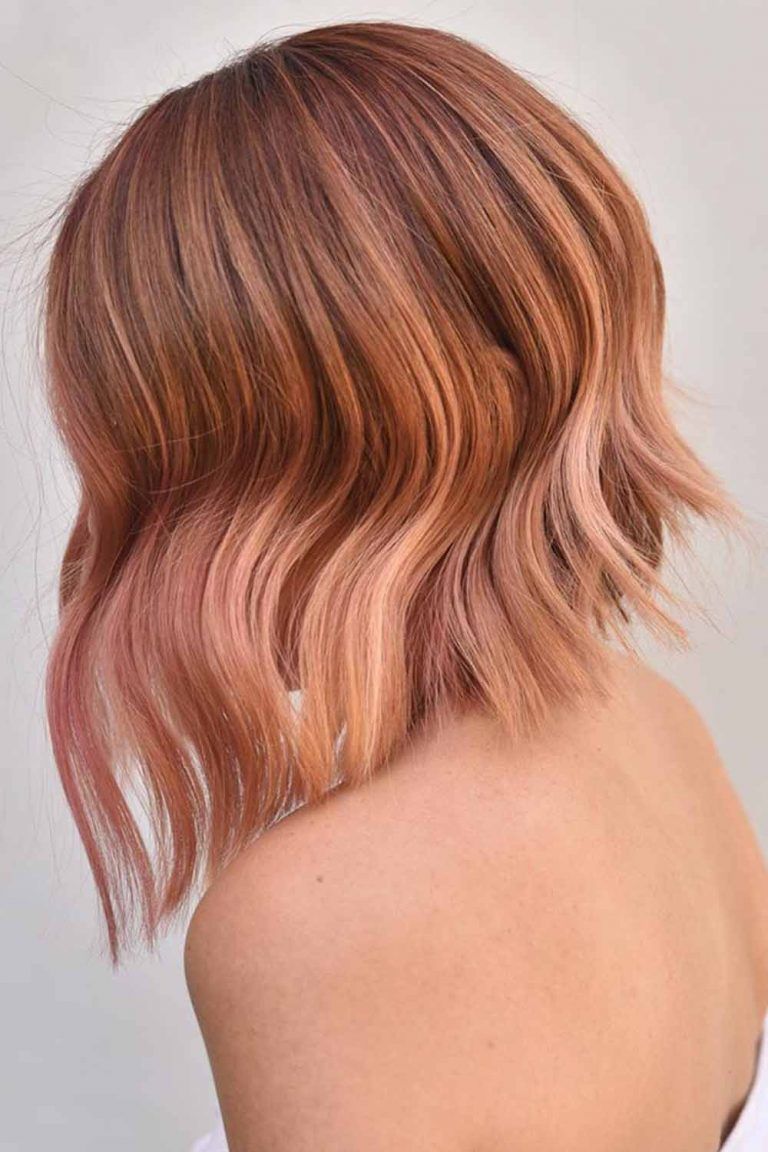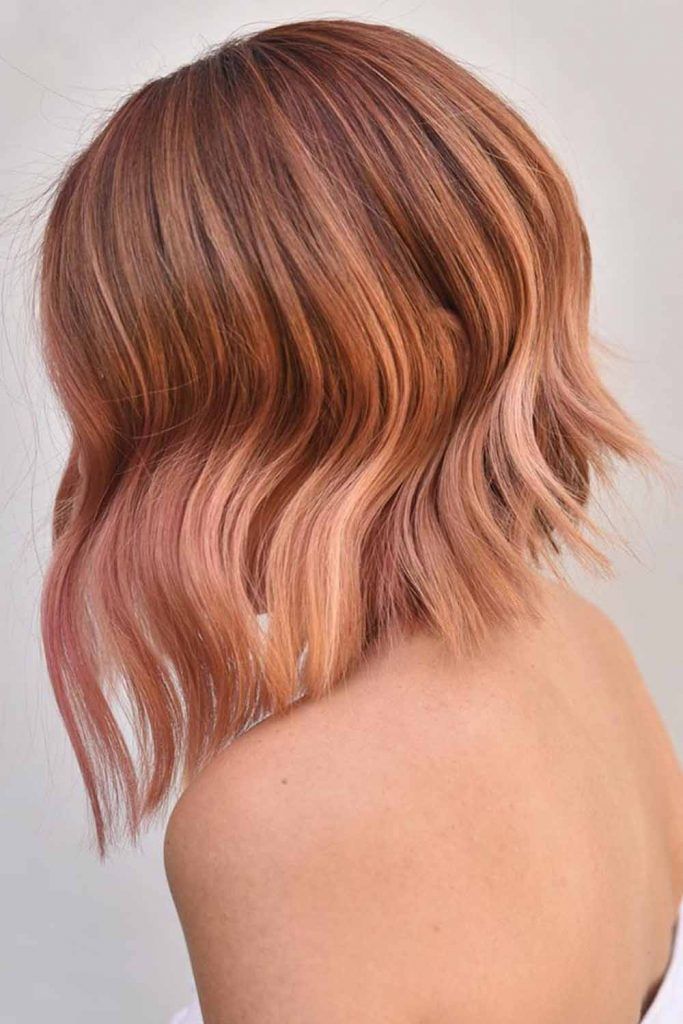 Credit photo: instagram.com/shmeggsandbaconn
Going from one extreme to another? Don't know what to choose between red and blonde hair? Here comes the happy medium between these two: the amazing strawberry blonde. Not all the strawberry blondes have this hair color since birth, as this attractive color is quite rare. So why don't you add to your locks this tasteful mixture of reddish tint and caramel blonde base? It looks gorgeous, and that's all you need to know.
Dark Ashy Blonde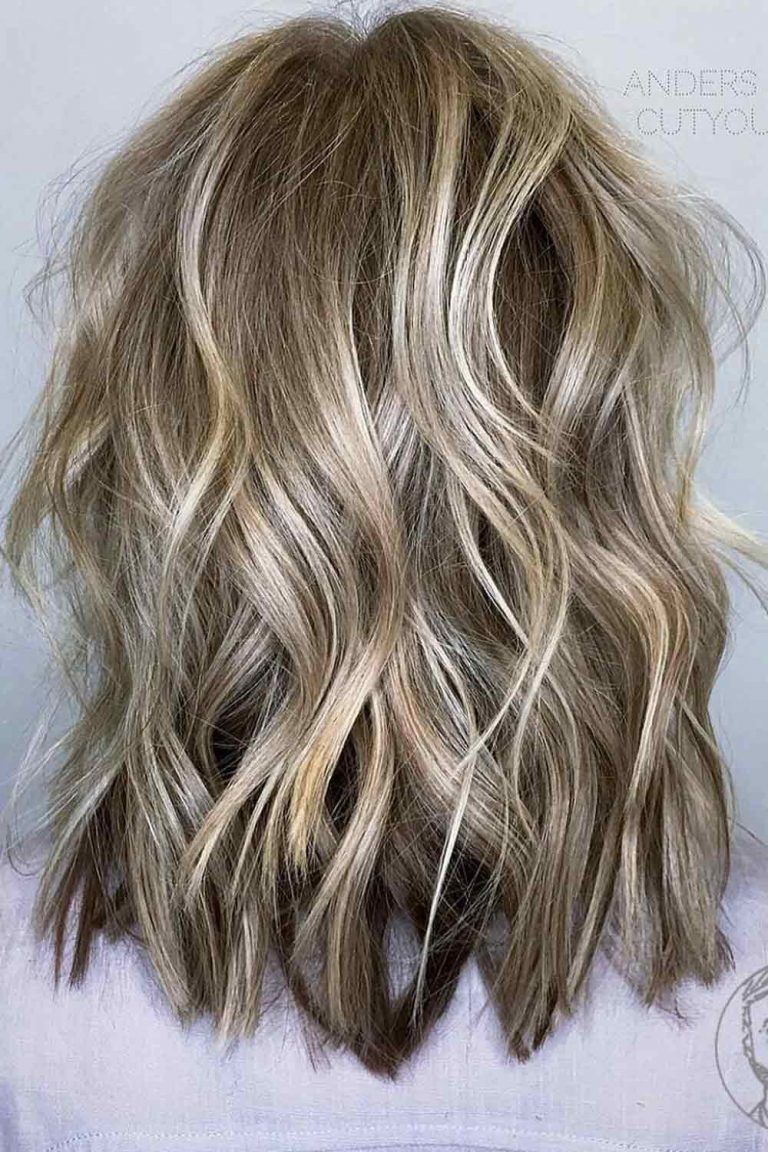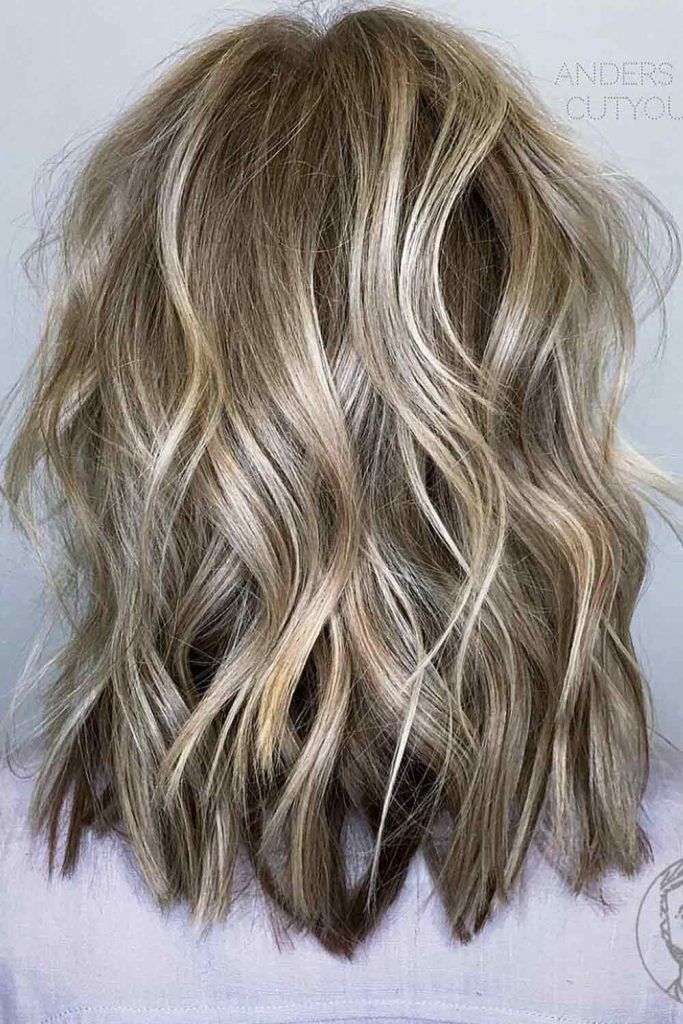 Credit photo: instagram.com/cutyourhair
Not only bright colors can make heads turn, and the dark ashy blonde is living proof. It's another cool tone of blonde, but this time it has a soft grayish tint. If you search for summer hair colors 2023, this one will probably be on the top of the charts. To freshen up your look, you can sport this blonde with highlighted front locks.
Creamy Blonde Hair With Dark Roots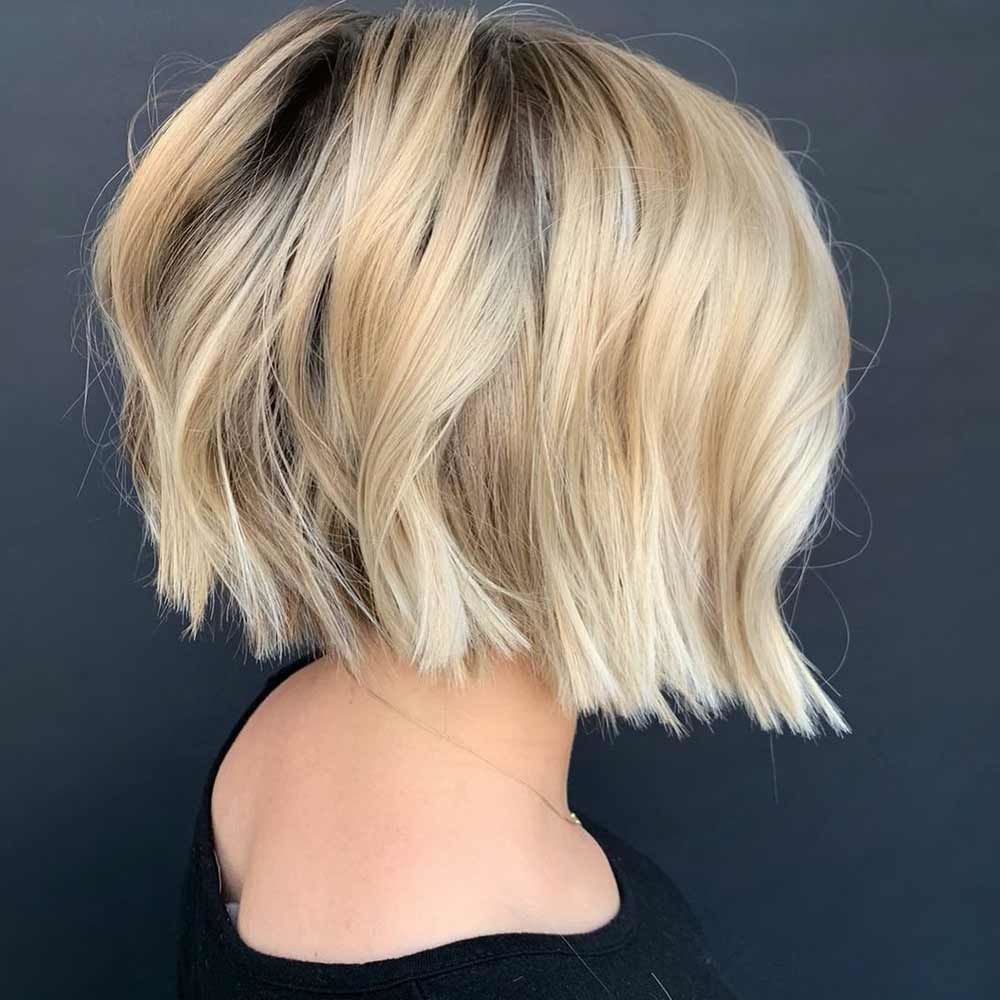 Credit photo: instagram.com/styled_by_carolynn
It's not a secret that dark roots will never go out of style, especially for blondes. Besides, they work perfectly for both summer and spring hair colors, which makes the transition between seasons effortless. Girls with light hair know how to sport it awesomely, do you want to be one of these blondies? The creamy blonde color is a right decision for those who need some hair changes: it's stylish, it's trendy, it's modern.
Bright Blonde Summer Hair Colors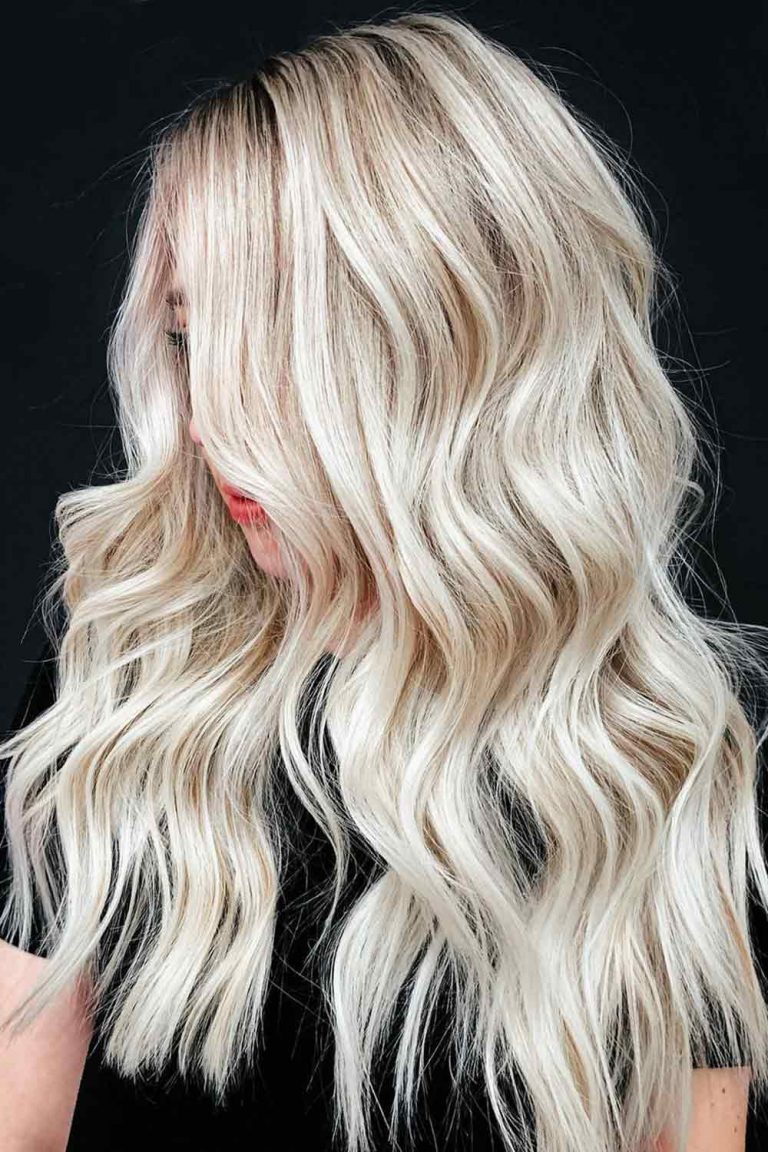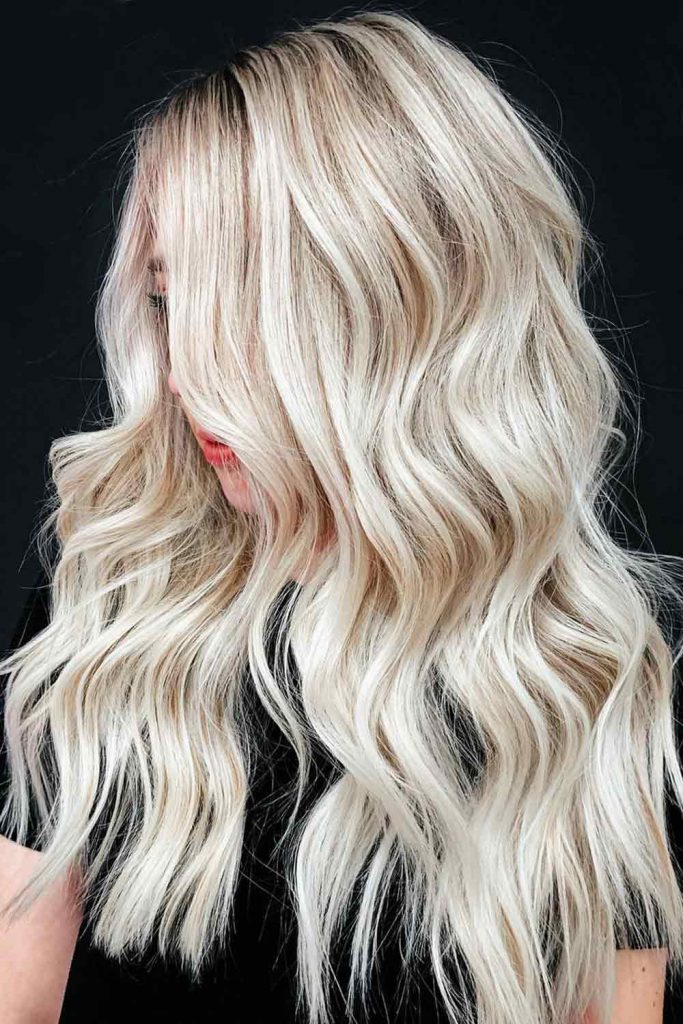 Credit photo: instagram.com/ashley.m.stylist
A totally new take on blonde hair color is here to show its endless variety. While people associate most bright blonde shades with saturated caramel or light sandy options, this idea moves in the opposite direction. First of all, it's platinum. Second, it's warm platinum. A pattern interrupt, huh? Instead of giving a classic cool tone, this shade of whitish blonde is enriched with warm undertones. Isn't that a nice way to catch people's eyes this summer?
True Gold With Black Roots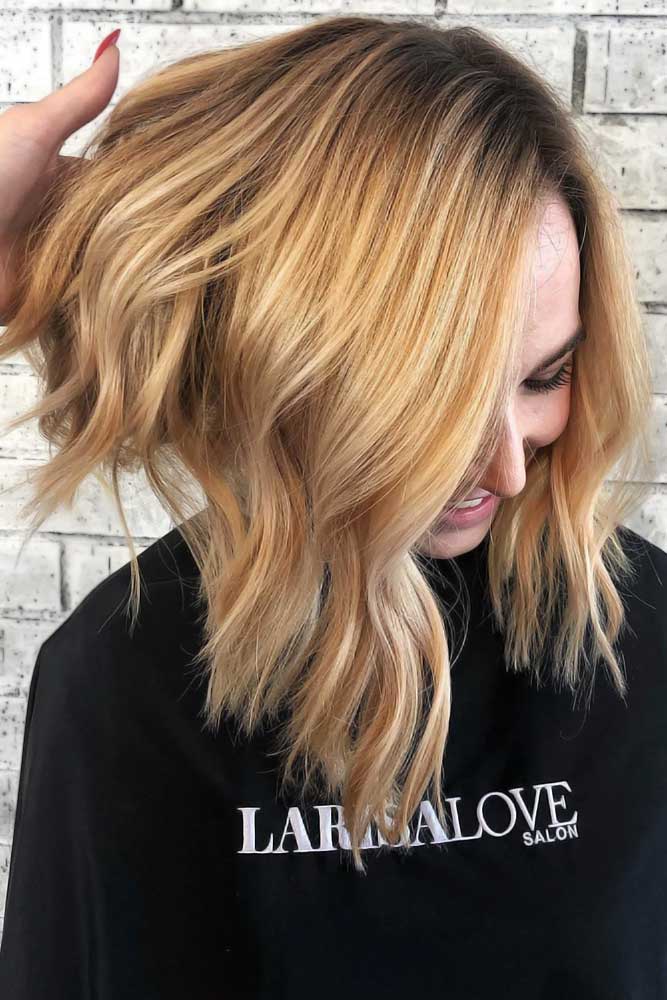 Credit photo: instagram.com/larisadoll
Pure gold escaping from your head, leaving just a hint of your natural base. You can call it magic, and we call it perfectly done balayage with a smooth blend at the roots. To achieve a gold-reminiscent combination, don't get intimidated by commitment. Mix various shades of blonde, taking gold hue as a basis, and be ready to rock a piece of art on your head.
Pearlescent Summer Hair Colors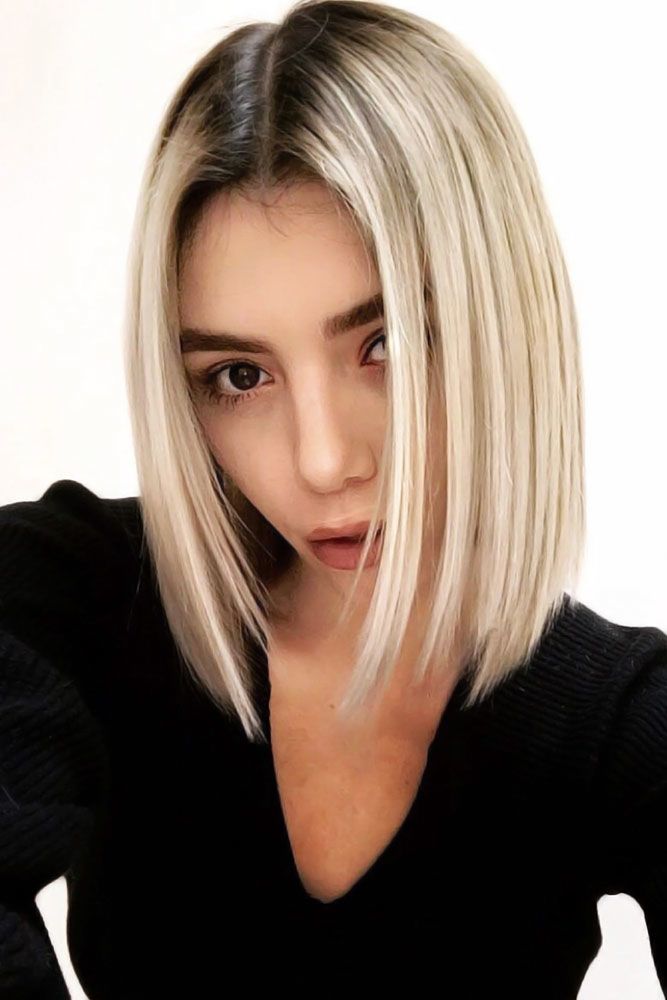 Credit photo: instagram.com/larisadoll
If you're wondering if there's a color that can beat the rose gold and gray hair trends, that's it. Although it takes a skilled professional to achieve the authentic pearlescent transition, it can outshine any other color when done right. Those who are ready for bleaching and not afraid of changes should not dare to miss this idea!
Summer Hair Colors For Brunettes
A hint of sunshine vibes for your dark locks won't hurt this hot season! Here are the hottest picks for brunettes who'd like to give a fresh take at their colors.
Summer Balayage Highlights On Curly Hair
Credit photo: instagram.com/dailiperez
i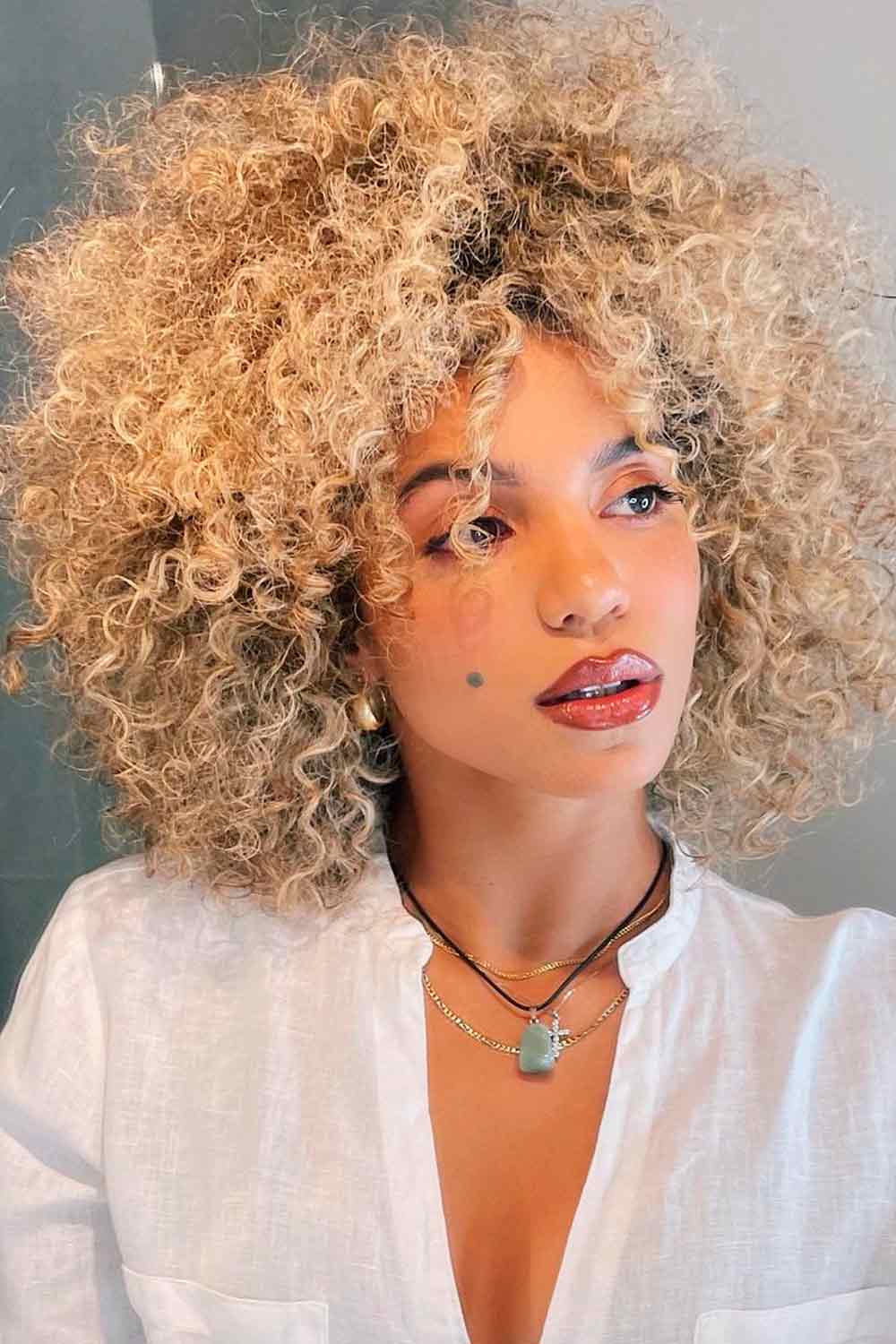 Credit photo: instagram.com/dodiejayhair
i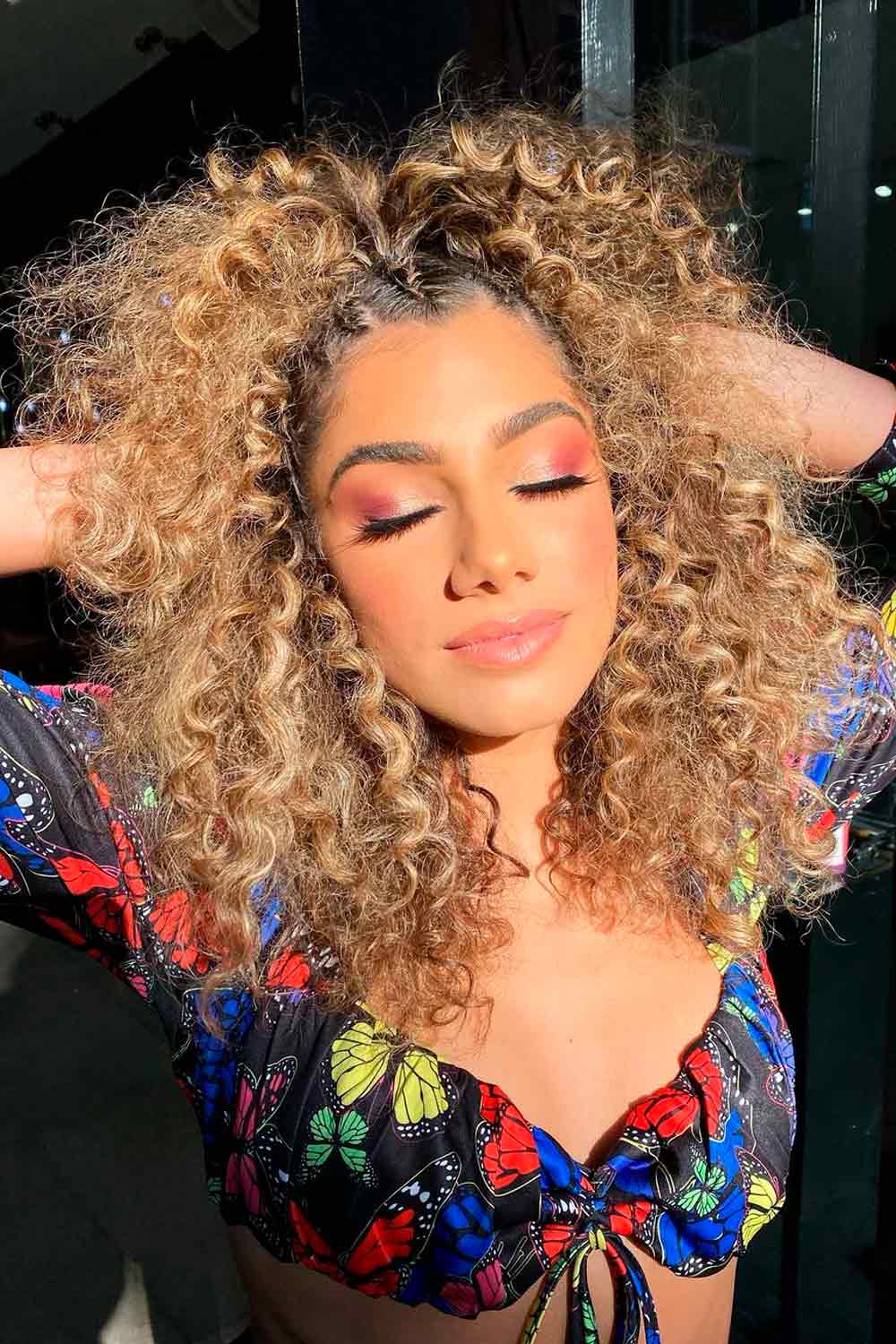 /
This incredible light balayage on brown curls is a look to steal. But before dyeing your hair to the color you want, make sure that it matches your skin tone. For example, girls with warm skin tones can easily bring this idea to life, while lighter complexions look better with paler hair colors.
Dark Hair Is A Must Try
Credit photo: instagram.com/eduardacaamargo
i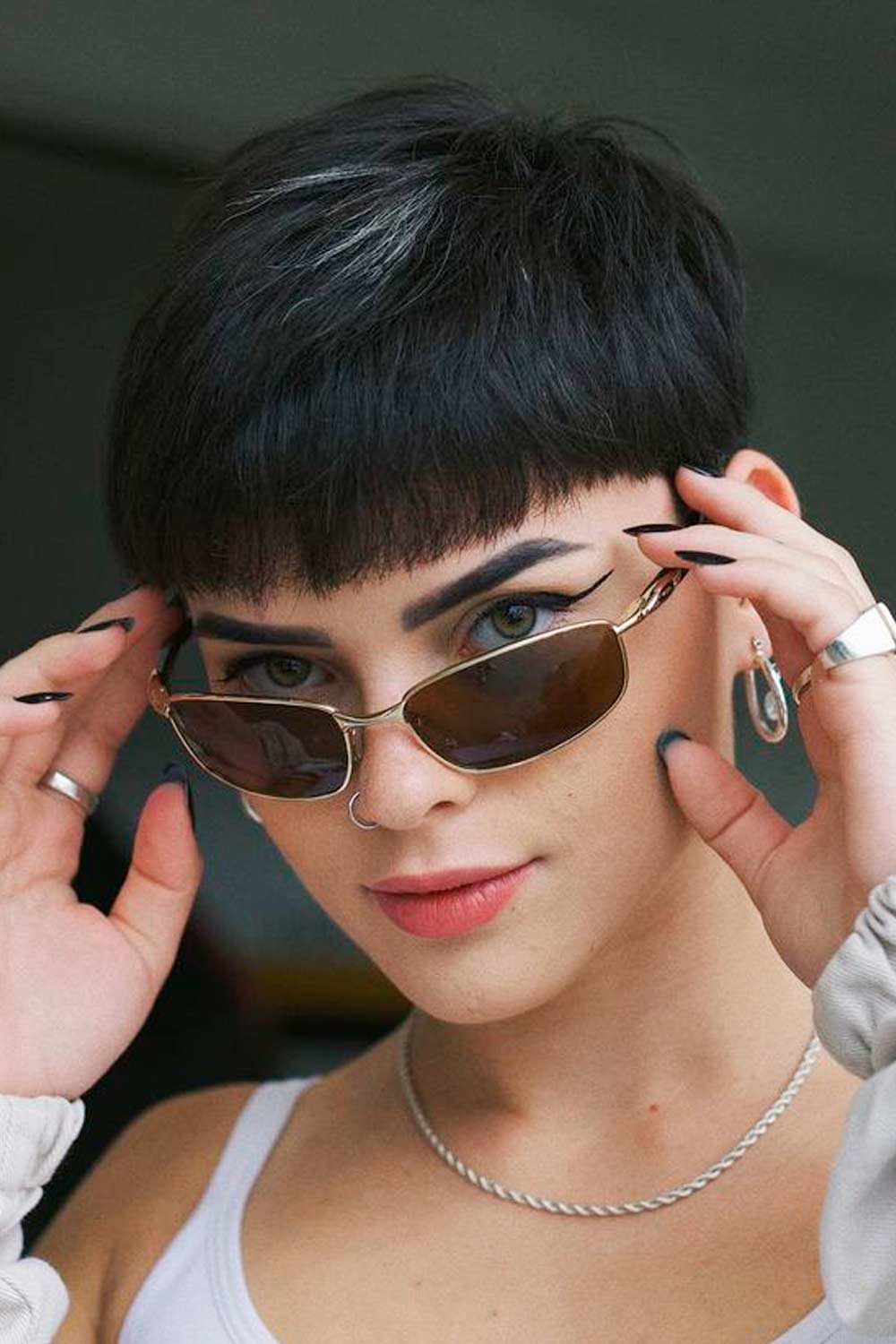 Credit photo: instagram.com/elonsalon1
i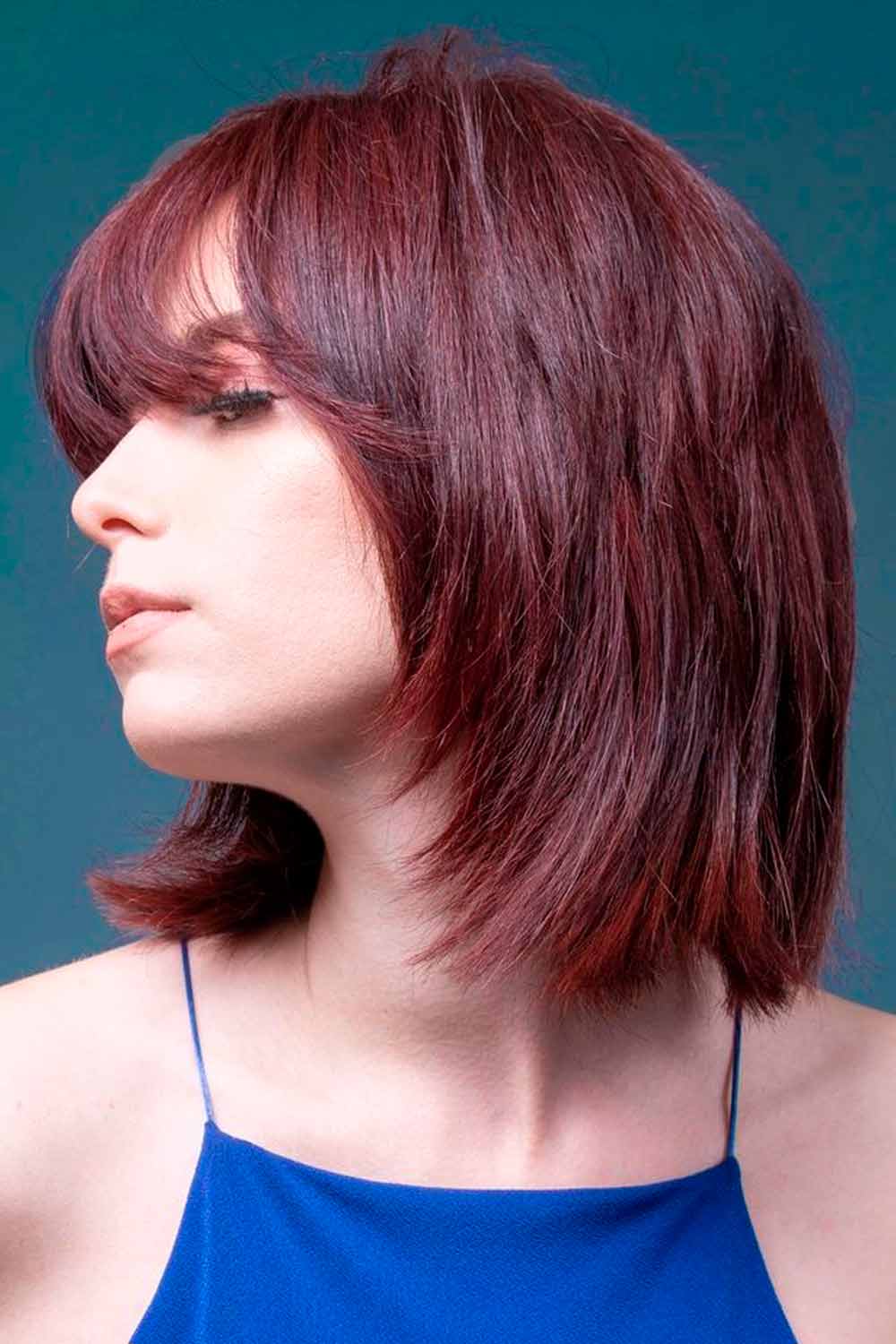 /
Dark hair colors are something that every girl should try in her life. This color doesn't care about your age and skin tone; it just wants to make you look sexy. Such a dark color with brownish hues can be a nice look to sport this summer. Your suntan and this color will form the hottest duo ever.
Multidimensional Soft Ombre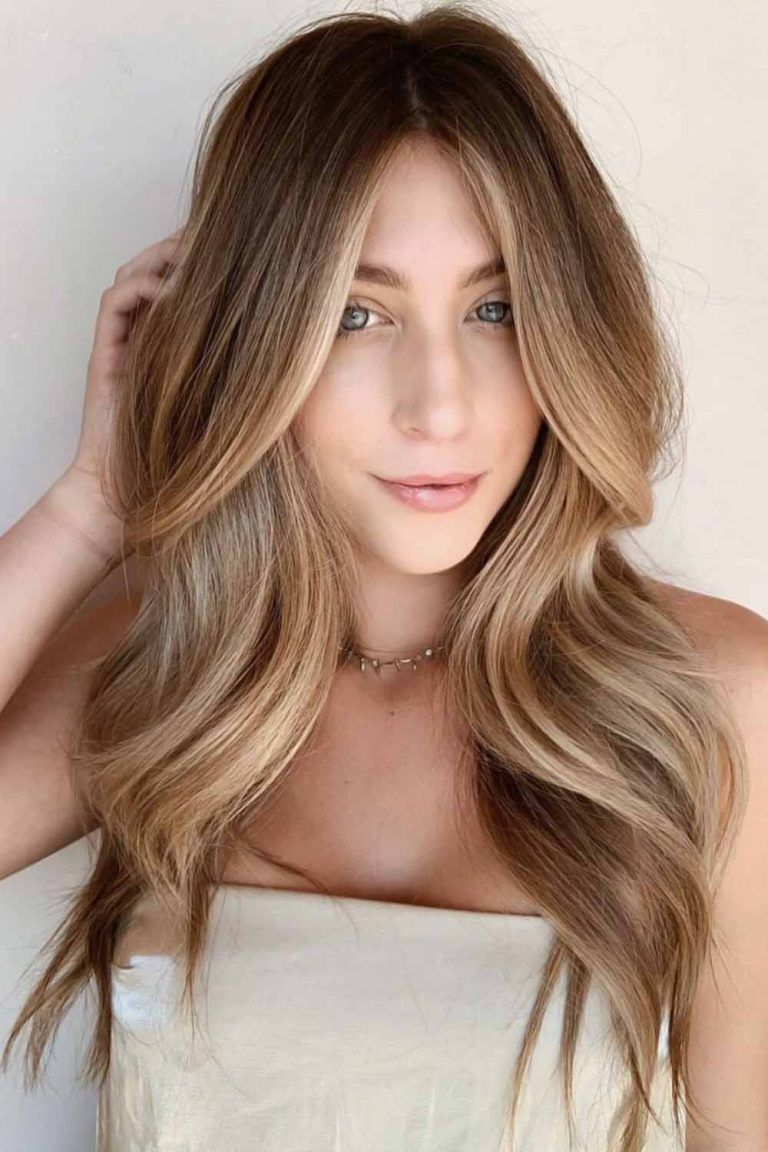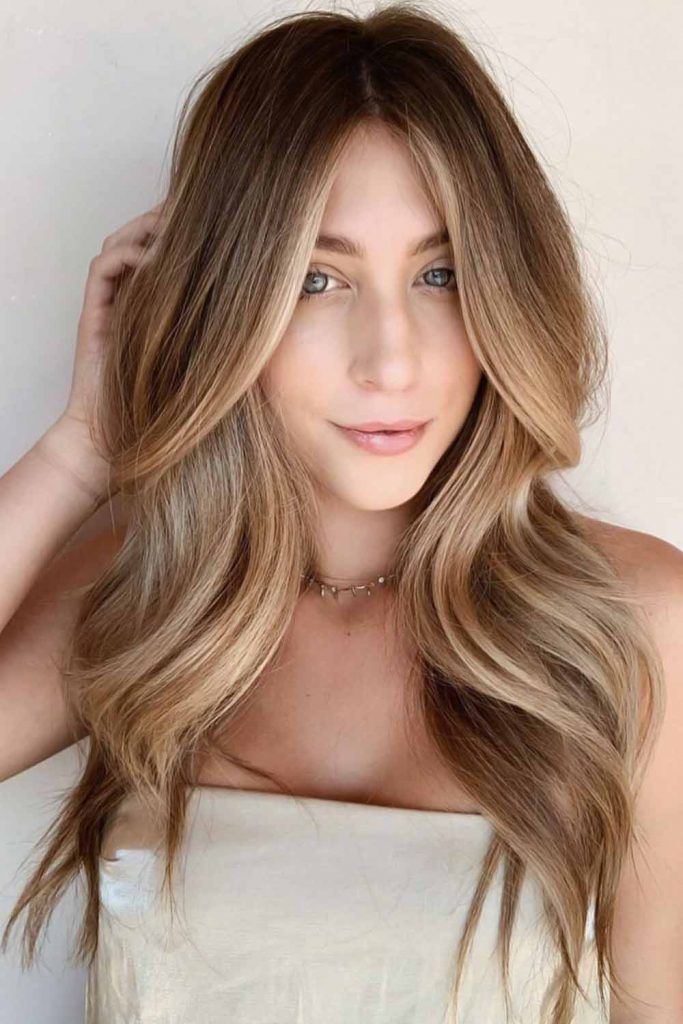 Credit photo: instagram.com/mane_ivy
Summertime is all about freshness and liveliness. Some movement to your natural hair color won't hurt! Hair colors pictures are made to inspire us, and this pic is the inspiration in its purest form. The dark brown base gradually transits to warm light highlights and a bit reddish ends. We can't just imagine our lives without an ombre, can you?
Light Brown Hair With Highlights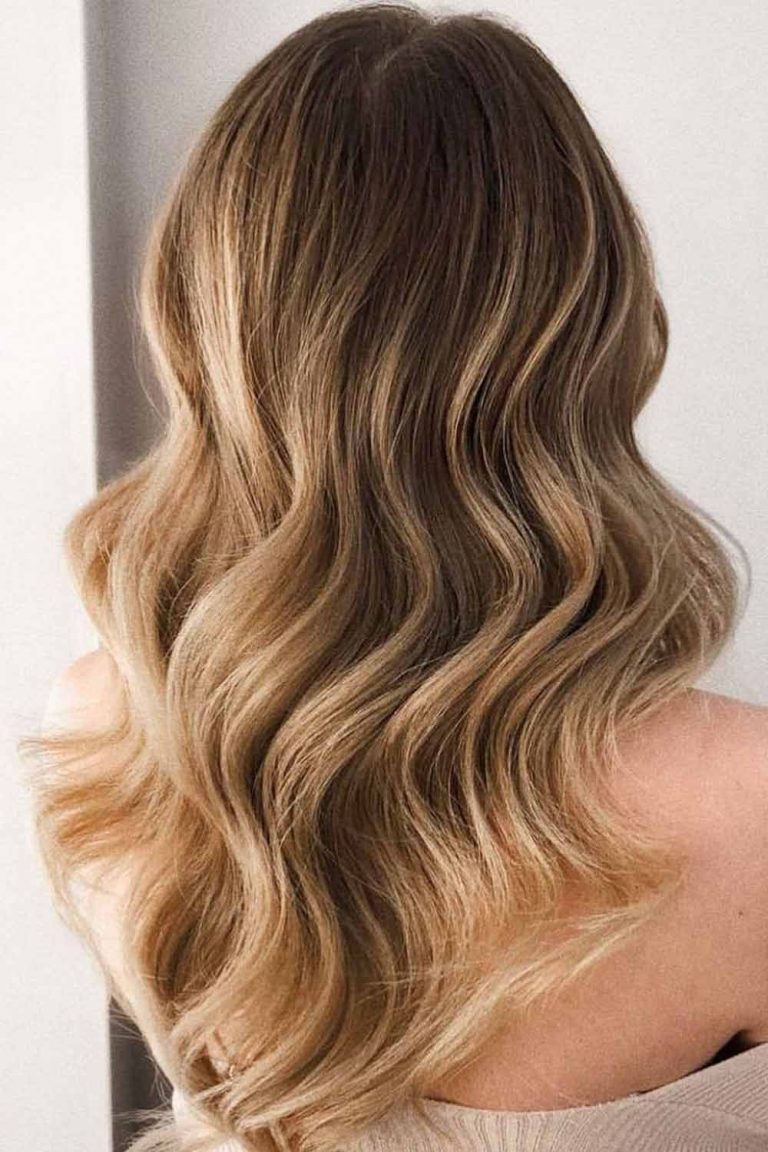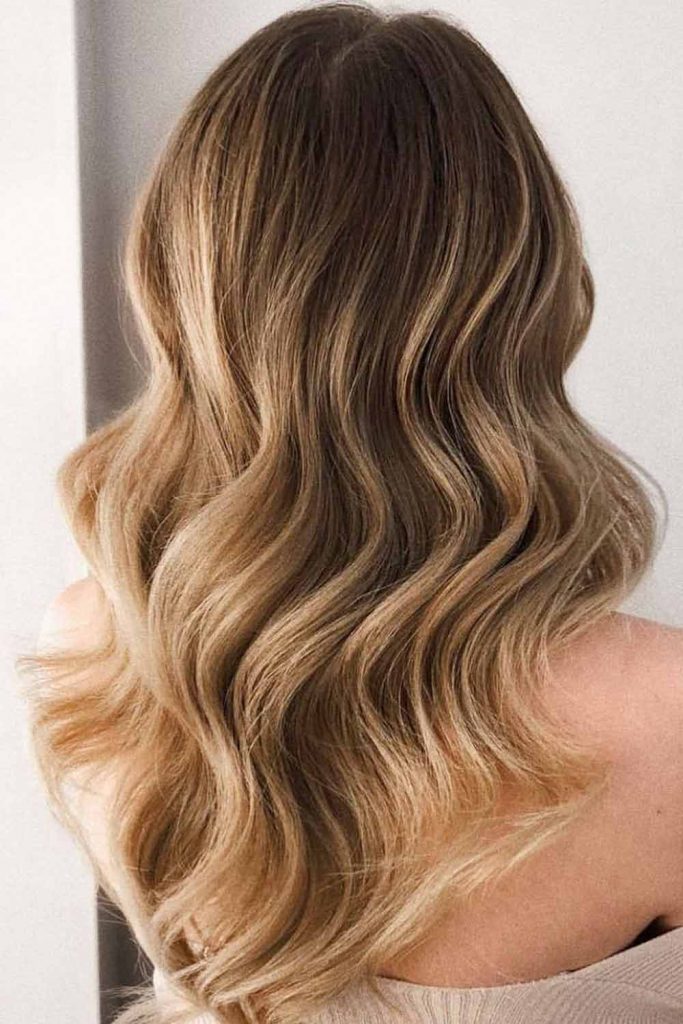 Credit photo: instagram.com/a.shtyrts
Beachy waves are a must have for every summer. It seems that no girl would miss these cuties. Yes, it's common, but you can make it look like a brand new hairstyle. You can embellish your light brown hair with some lighter hues, getting yourself some simple sun-kissed highlights. Those with thin hair, this idea is essential for you to try: waves + multiple natural hues = volume.
Dramatic Ombre Bob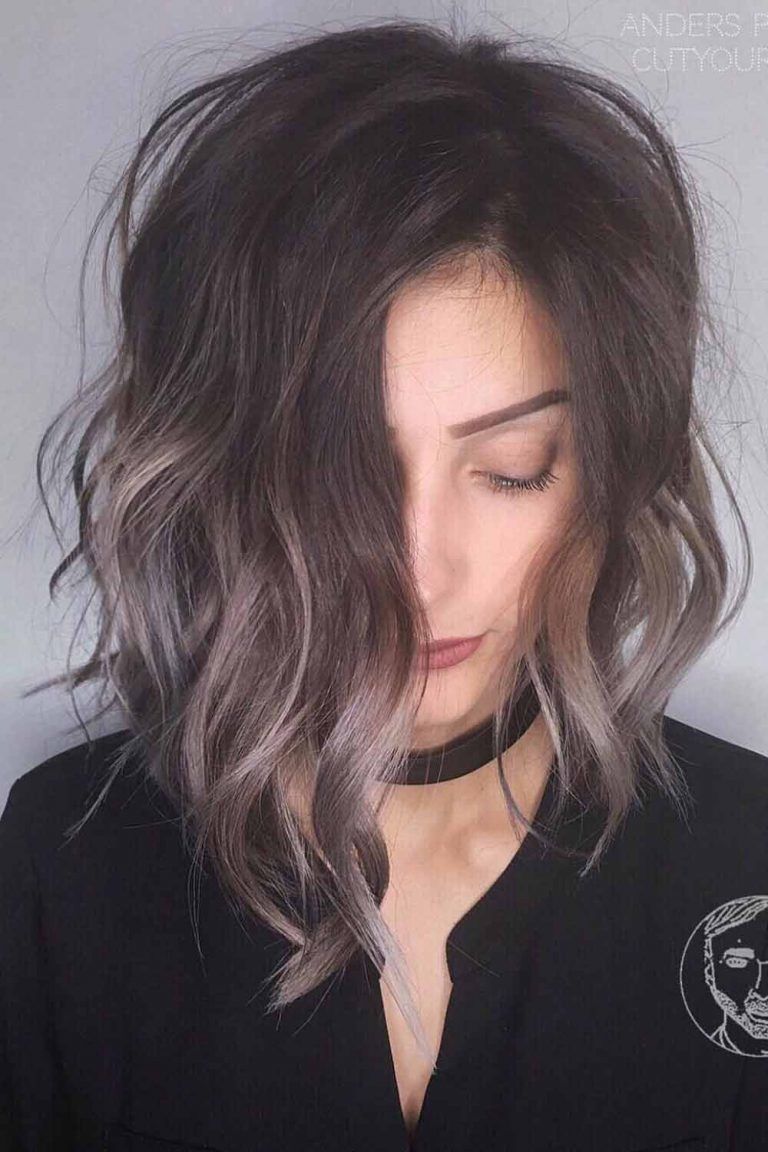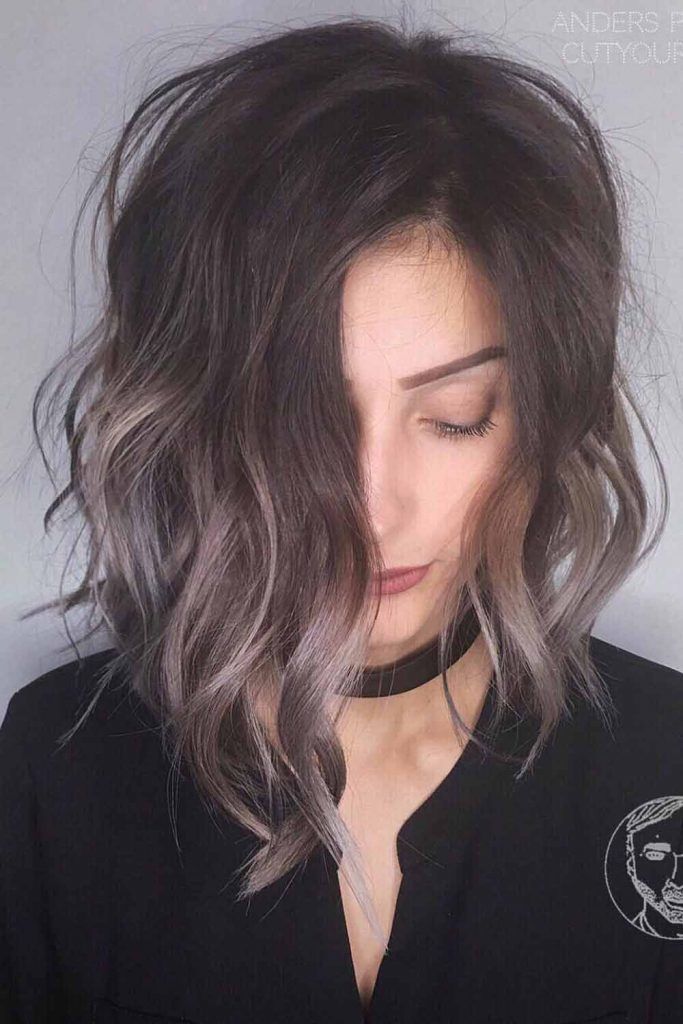 Credit photo: instagram.com/cutyourhair
We all dream of a face-frame hairstyle that will put an end to our insecurities. Actually, a medium bob with ombre on the front locks is the salvation you are looking for. These contrast graduated colors create an unbelievably voluminous silhouette, while your front locks frame your round or oval face adorably. This idea is definitely worth your attention!
Shatush On Brunette Hair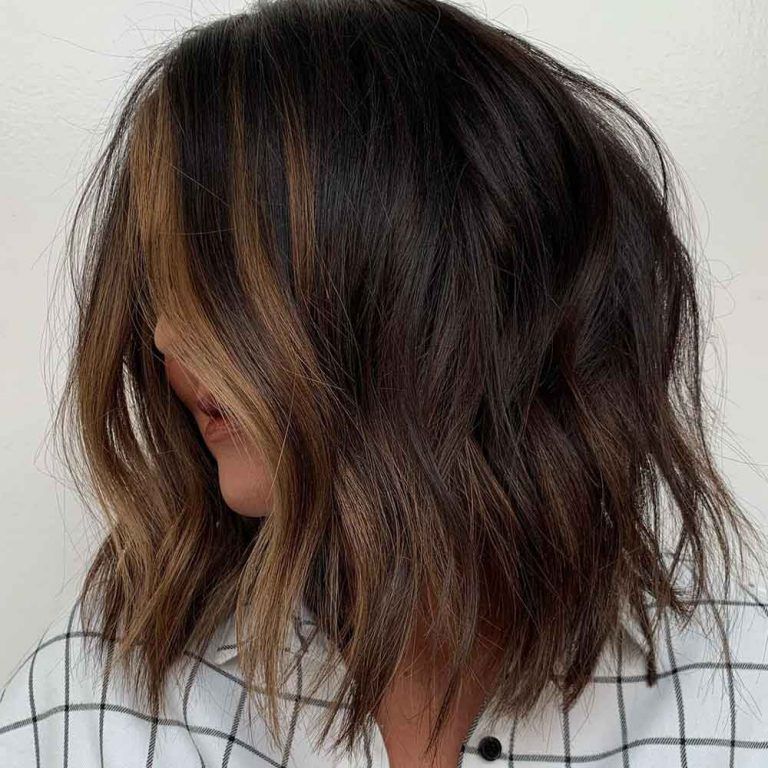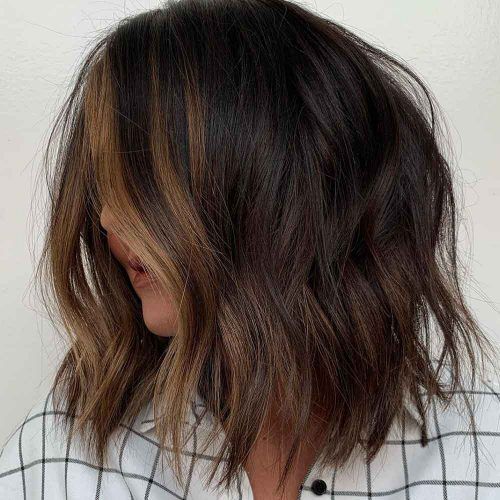 Credit photo: instagram.com/styled_by_carolynn
Here comes an adorable idea for brunettes. Shatush is quite easy to maintain. Actually, you don't need to do anything: you hair will sort things out. It looks natural when it washes out, so you don't need to call your hairstylist every time your color becomes less bright. If you don't want to cause damage, you can dye your ends only. Just look at this pic: dyed ends are enough to look stunning.
Mushroom Brown Summer Hair Colors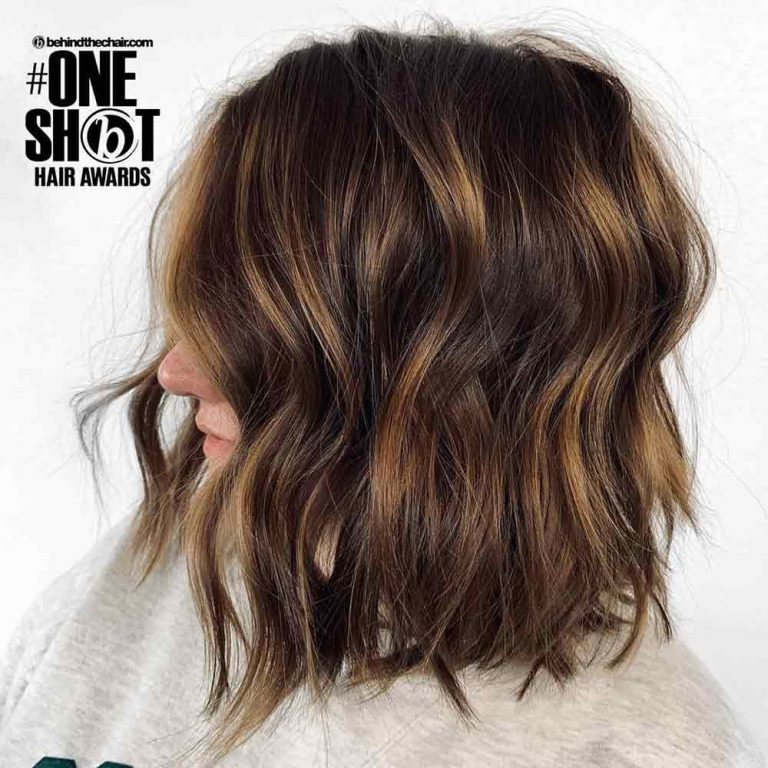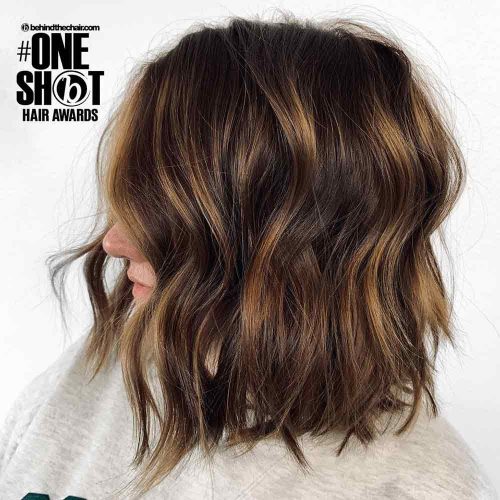 Credit photo: instagram.com/ashley.m.stylist
Remember the motivational quote "be the best version of you"?. Well, it seems like brown hair color took it seriously and decided to give birth to a trend embracing the best shades of brown ever. Mushroom brown is taking over the world, not for nothing! The most pleasant brunette hues, where the lighter ones make the look stand out and the darker make it even deeper at the same time. Just too good to be true, isn't it?
Caramel-Infused Summer Hair Colors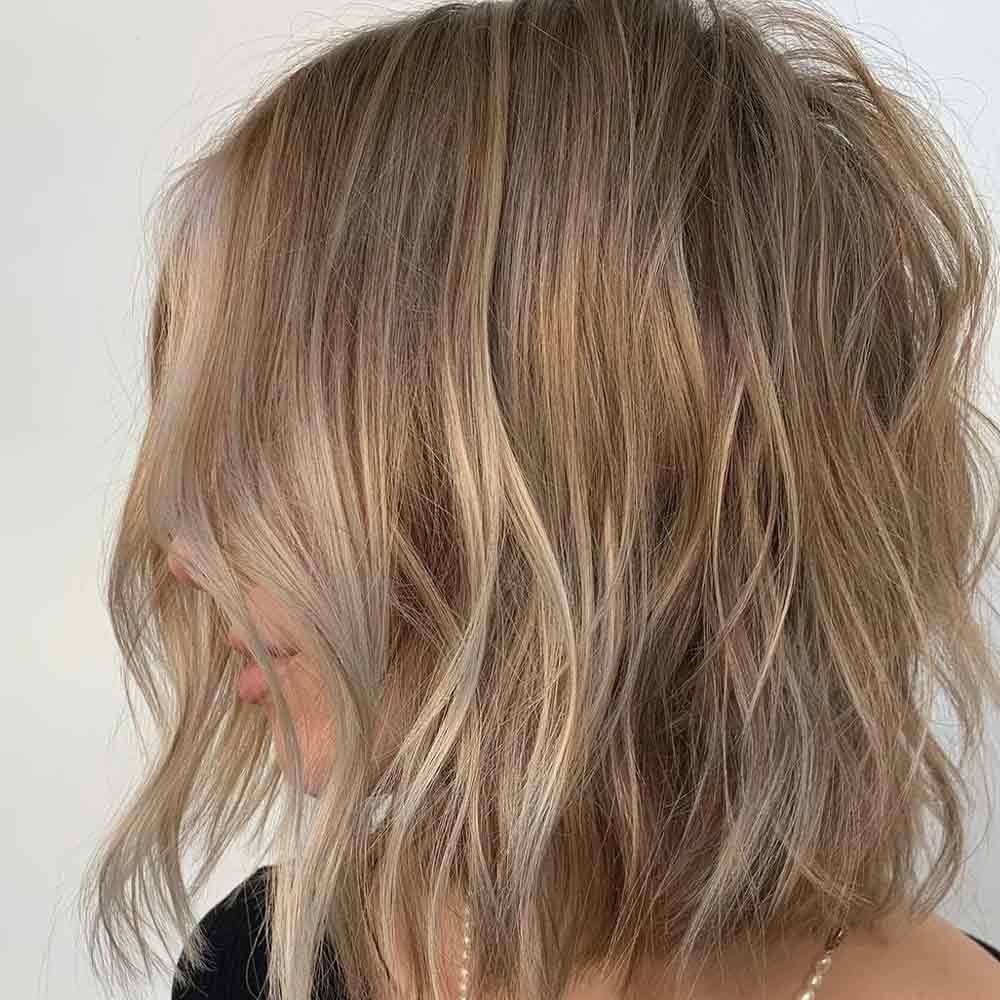 Credit photo: instagram.com/styled_by_carolynn
Not everyone may like to have caramel in their coffees, but there won't ever be a person who will put off this idea. Here, the caramel accents act as molten sunlight that shines down on the brunette mane, thus enhancing its charm. Needless to say, with this color, you will have a summer-ready look regardless of what season is knocking at the door.
Ideas Of Colorful Summer Hair Colors
Apart from being hot, summer days are also bright, remember? So why don't you go bright this season? In case you have the guts to stand out, we've got some mesmerizing color combos for your vivid experiments. They will work perfectly for your flamboyant summer outfits.
Pastel Cosmic Hair Colors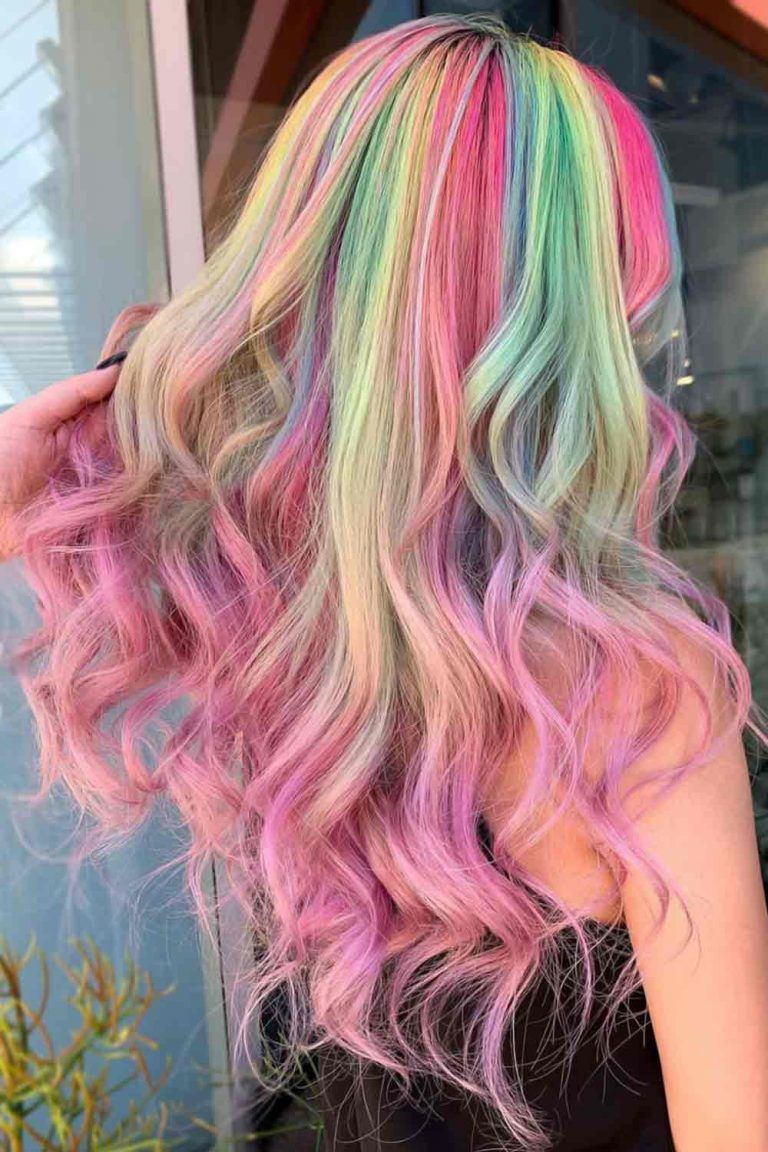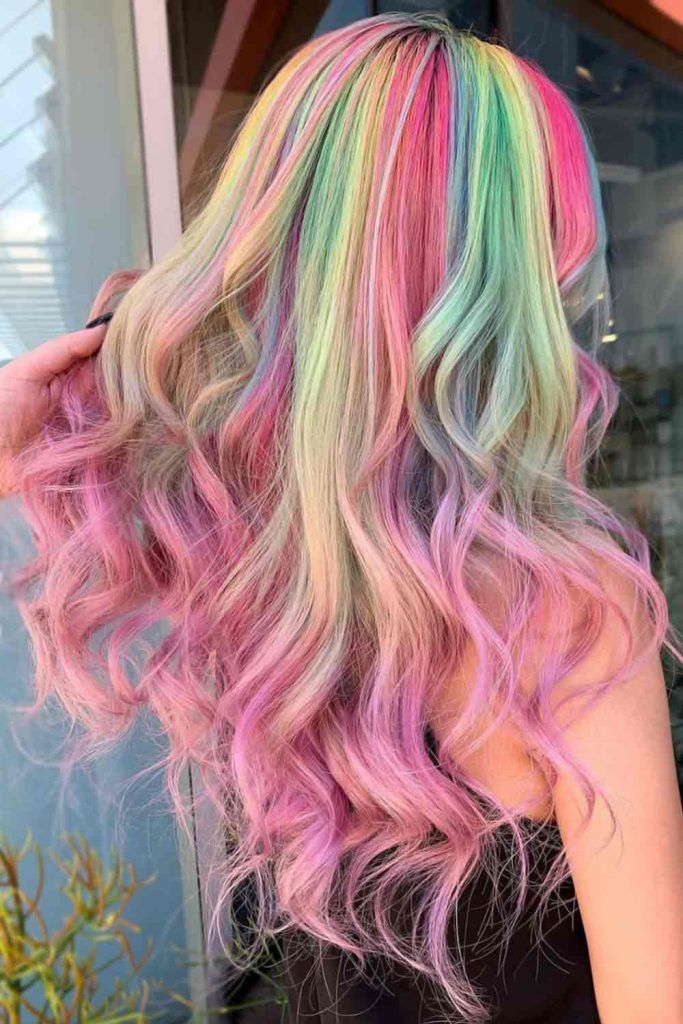 Credit photo: instagram.com/katkolors
Do you want to find yourself in a fairytale? Summer is the best time of year for color experiments, so it's time to let the sun shine down on your brand new hair color! How about you to start with something unbelievable? Once you mix such soft pastel purple and pink colors, people won't believe their eyes. If you like these unusual summer hair colors, it's better to opt for shatush. This coloring technique dyes your hair randomly, so you will be surprised when you braid your hair.
Rose Gold Ombre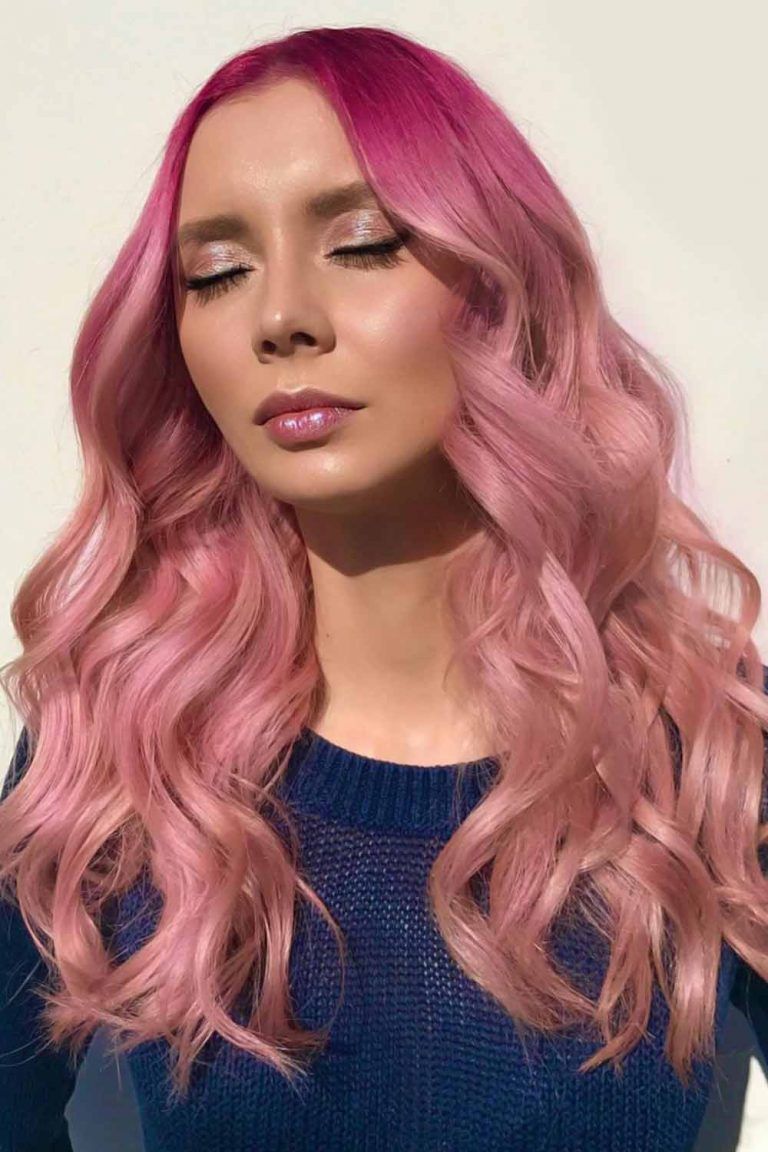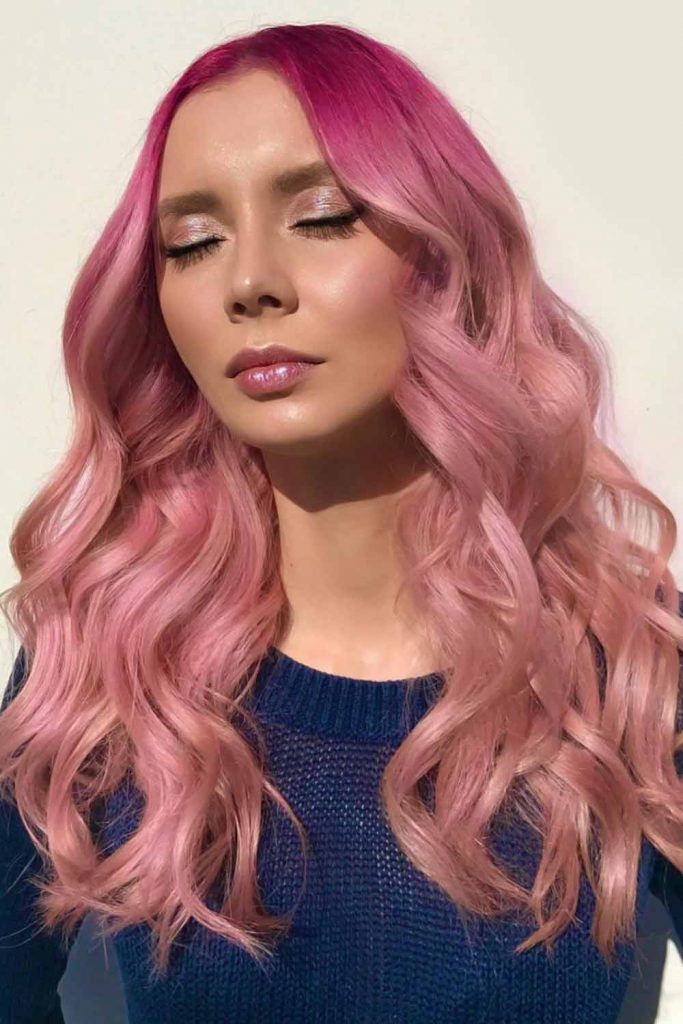 Credit photo: instagram.com/sheffpavelstylist
Rose gold has become one of the most requested colors not for nothing. This color made pastel hues trendy, so no wonder that now every girl dreams of changing her hair color to something soft and pale. Since the combination of rose base and golden hues is not too drastic, it can work for any girl: both brunettes and blondes can try this lovely ombre.
Fashionable Millennial Pink
Credit photo: instagram.com/elonsalon1
i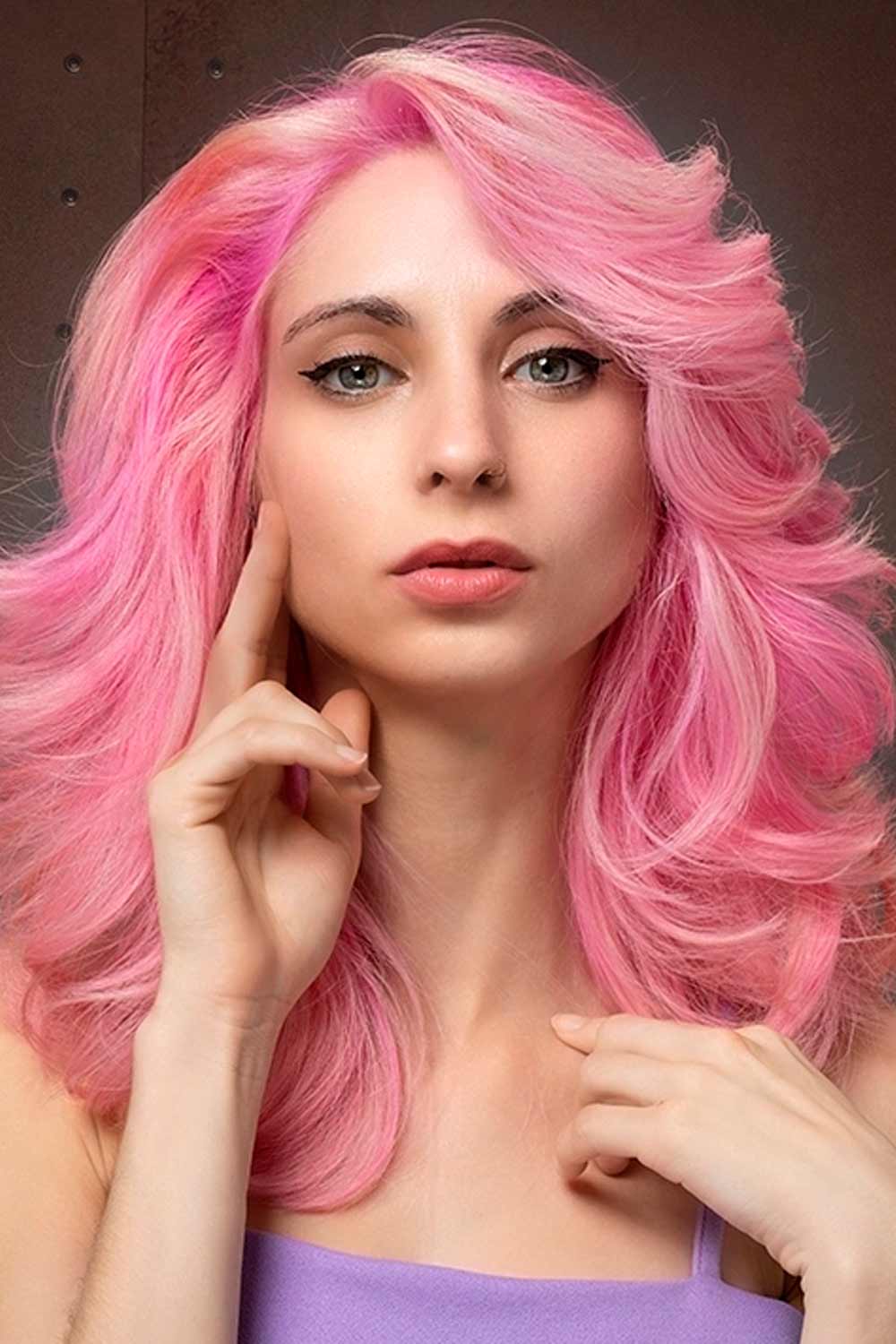 Credit photo: instagram.com/aliyousha
i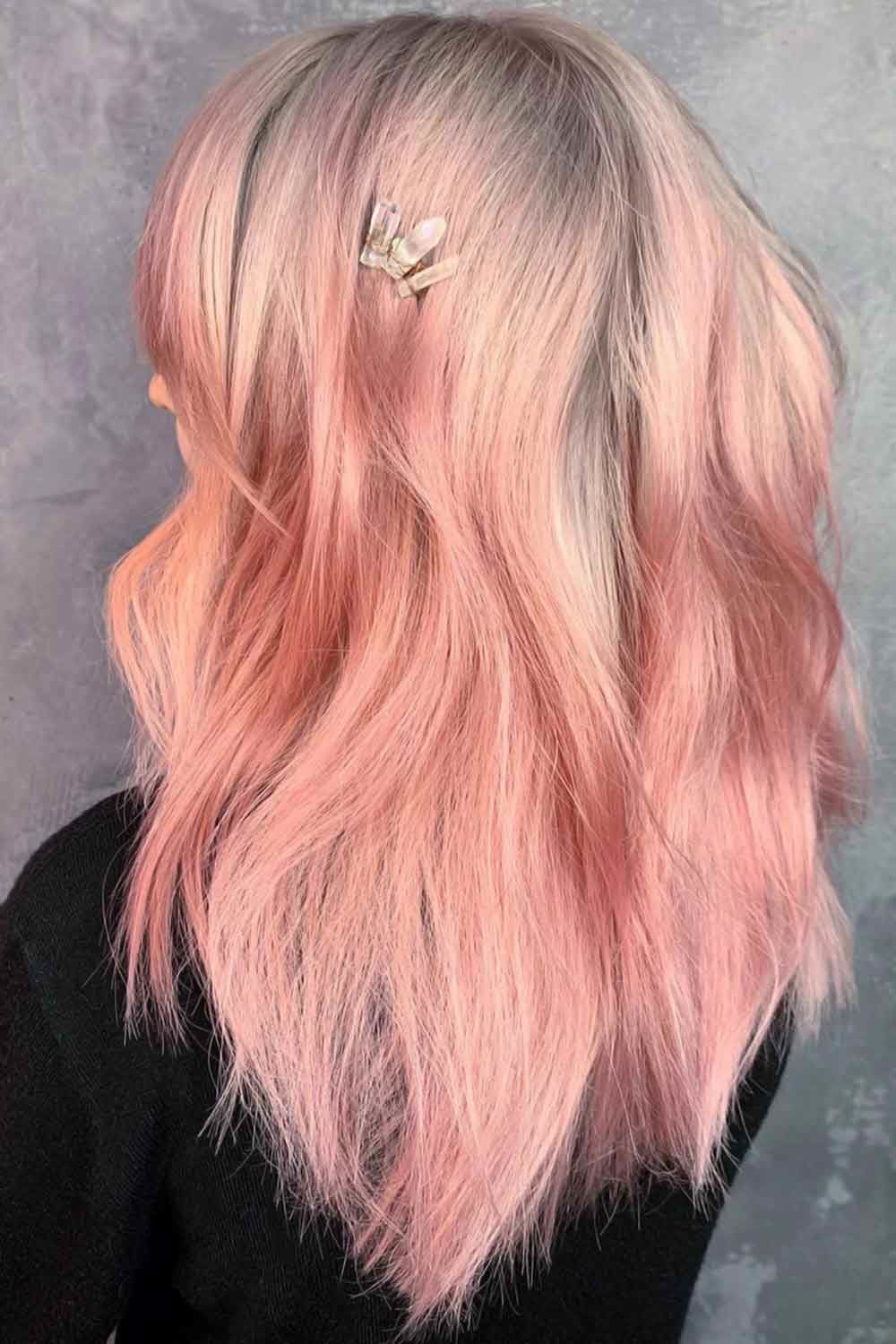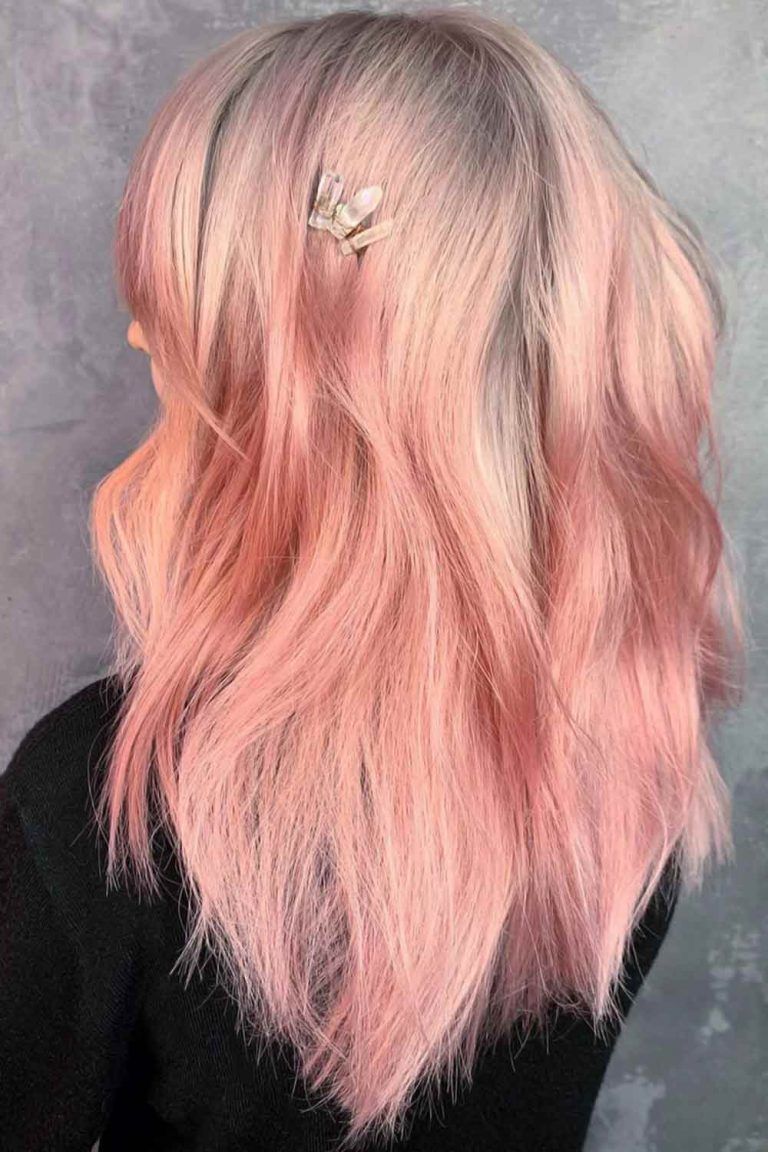 /
Millennial pink is the new black, don't even try to deny it! Though it's the color of now, it's ageless. Imagine that some apricotty salmon hues were mixed with grapefruit tint to create a perfect color for you. Sounds amazing, right? Why don't give it a try this summer? This color will match any summer outfit, that's for sure.
Soft Purple Hair Color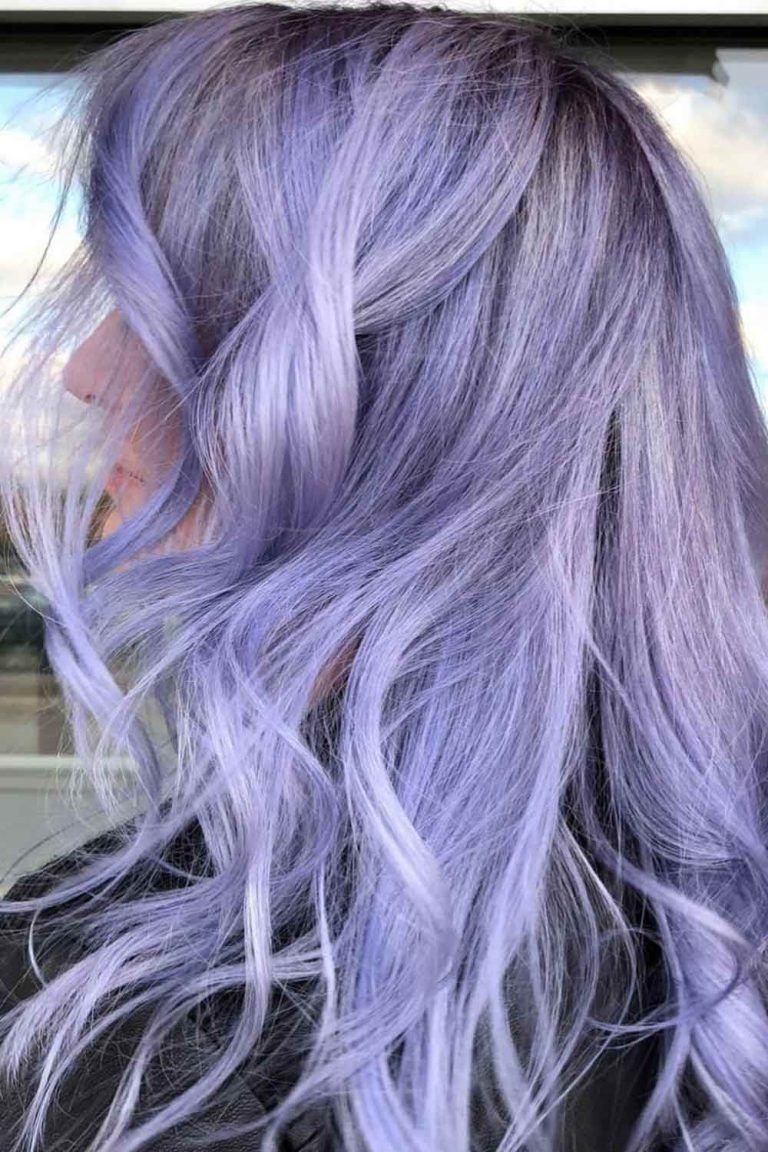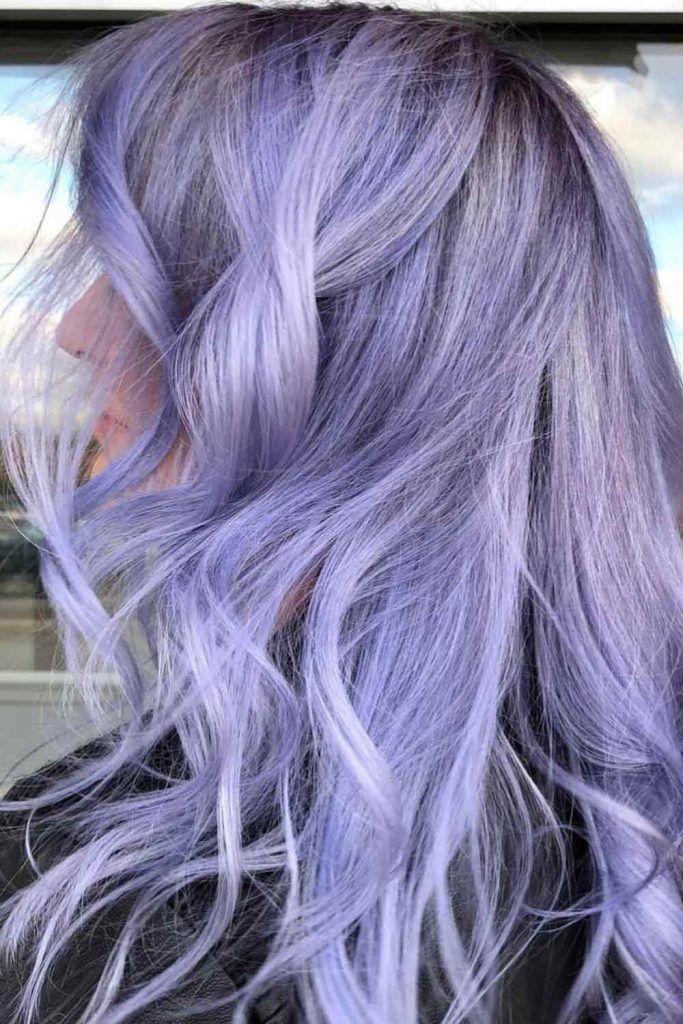 Credit photo: instagram.com/xostylistxo
There's no need to tell you that unusual hair colors are the hardest to maintain. But, who says that it's impossible? Sometimes we have to sacrifice something to look beautiful. After looking at this idea, you will understand that such a purple beauty, adorned with a white tint, is worth all the time and money in the world.
Grey Hair With Blue Hues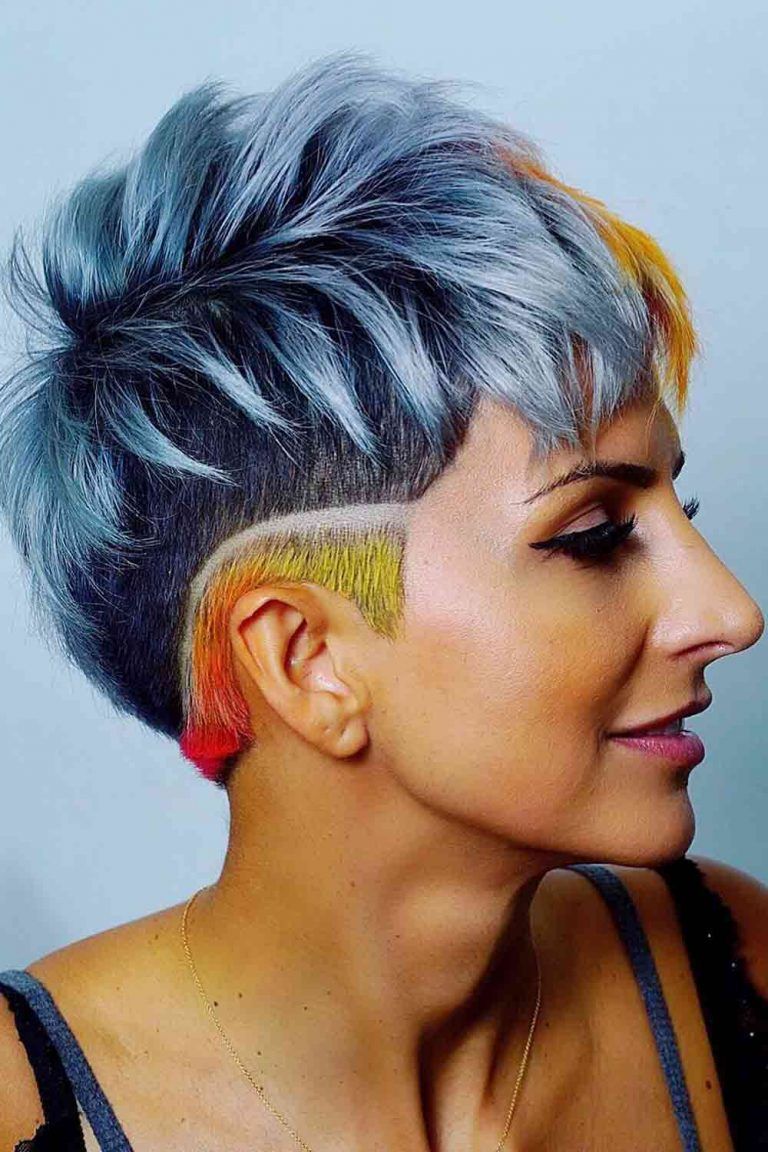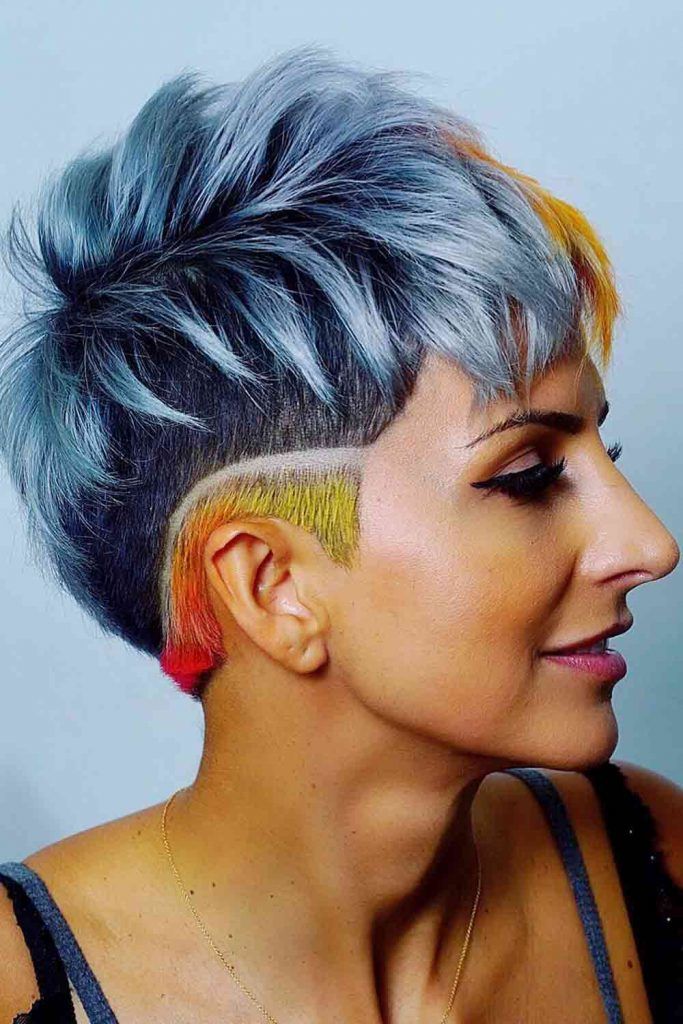 Credit photo: instagram.com/hairgod_zito
Some girls think that nothing can be more stylish than grey hair. And they're right! This hair trend has won the hearts of women all over the world. Nowadays, white or grey hair is not about old age; it's all about good taste. Have you ever seen a grey shade better than one with a blue tint? Well, this hair color will steal the show, and you can be a part of this stylish crime.
Pastel Pink Ombre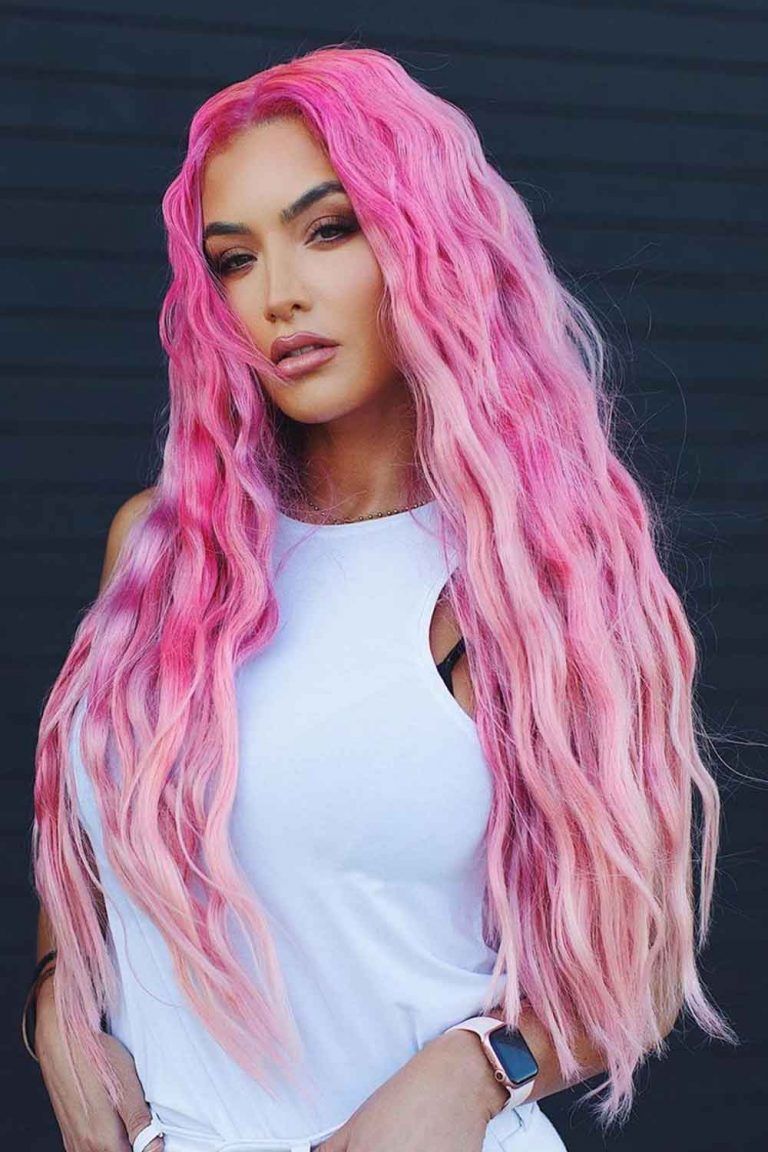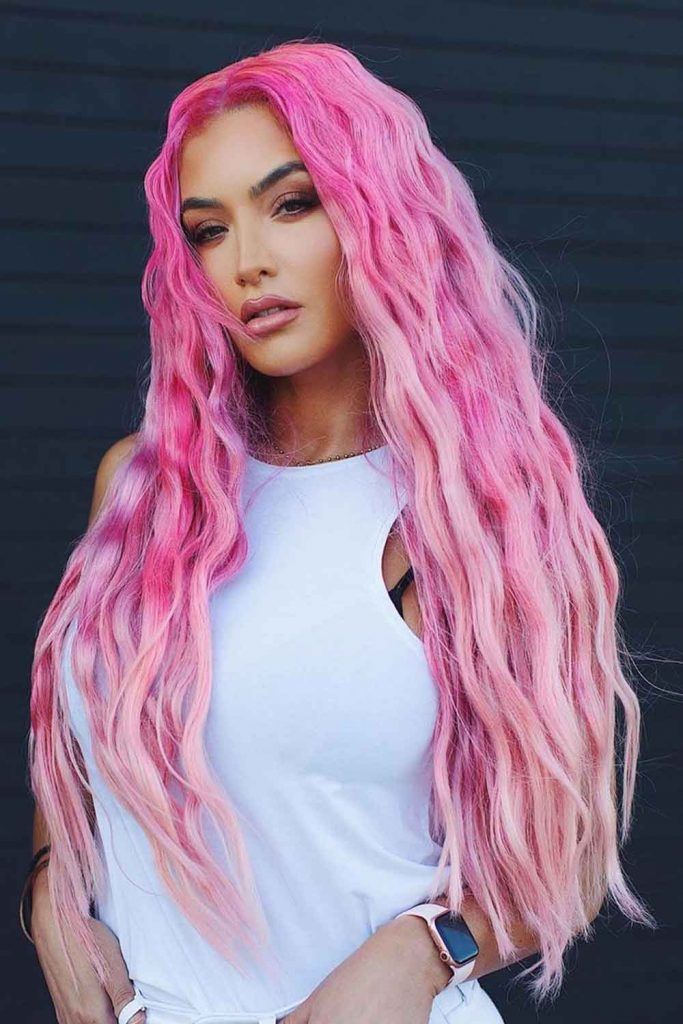 Credit photo: instagram.com/hairgod_zito
Pastel pink transition that goes right from your darker roots is a hair dream of every girl. Summer is the time when we want to wear the most colorful clothes, why don't spice them up with trendy hair color? It's light and pastel, so don't worry; it won't be too drastic, yet will be the center of attention.
Sexy Burgundy Hair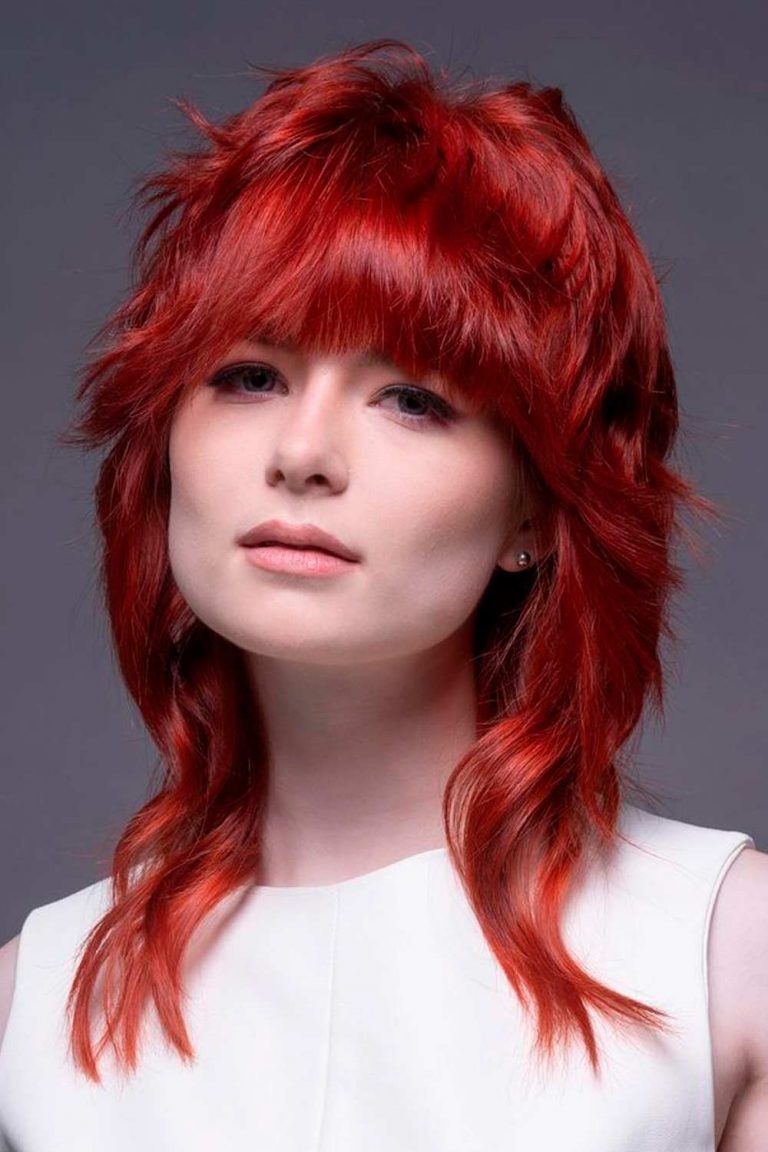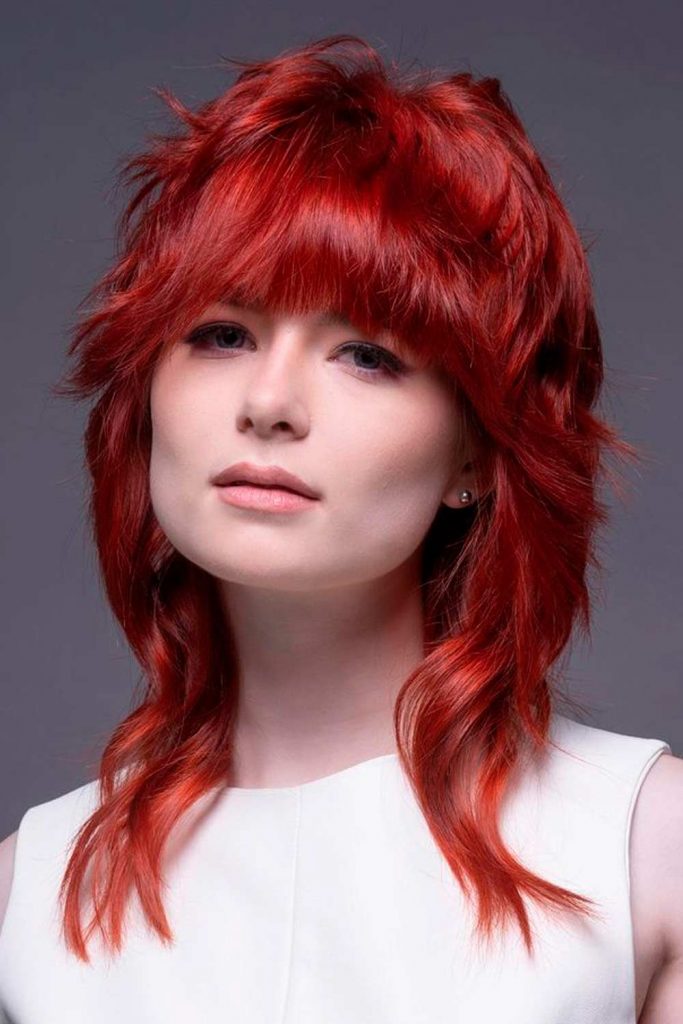 Credit photo: instagram.com/elonsalon1
Looking for a seductive finish to your summer look? Nothing can be sweeter than burgundy hair color. This color suits any complexion, so nothing can stop you from sporting the color that was meant to make heads turn.
Pale Auburn Color
Credit photo: instagram.com/dodiejayhair
i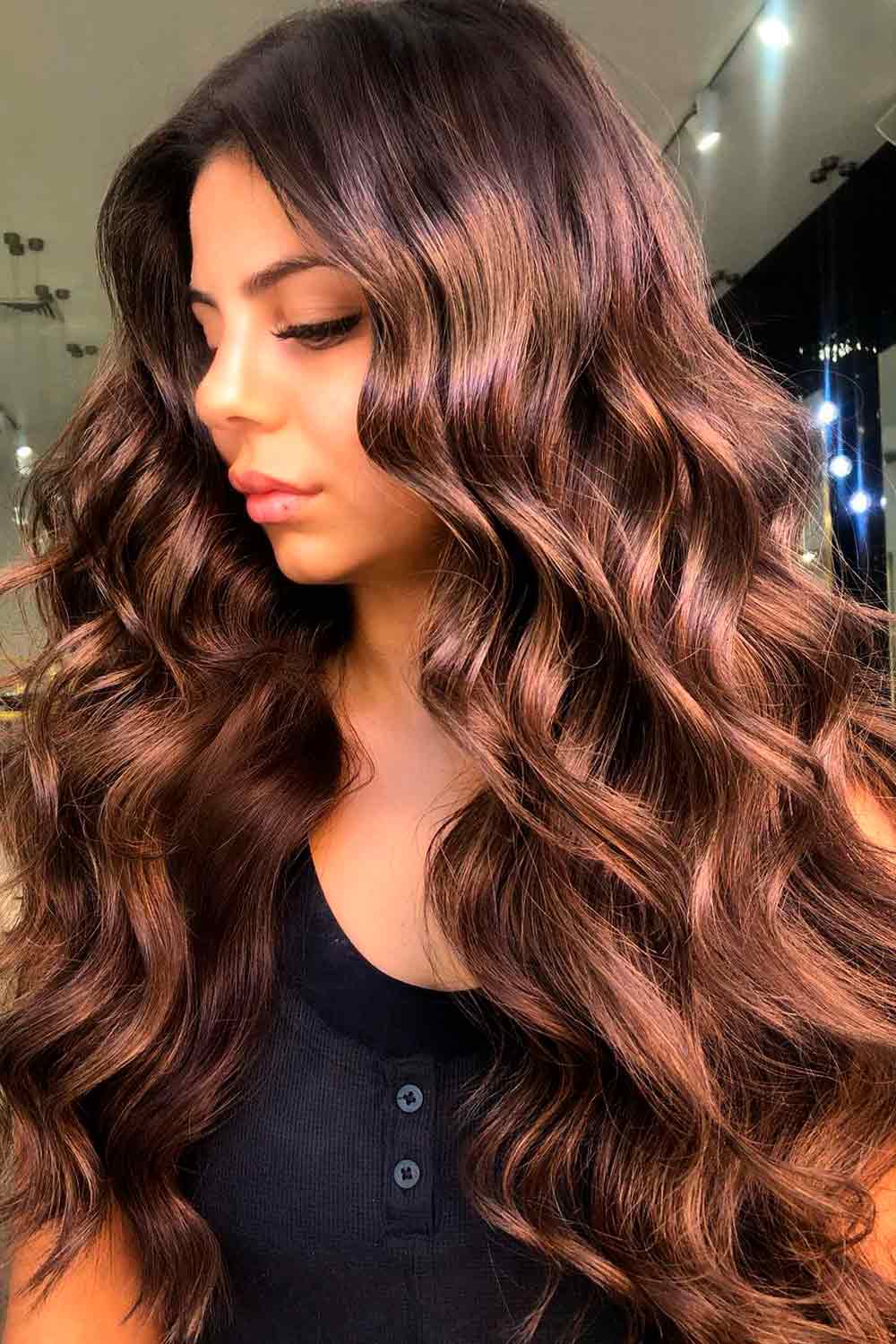 Credit photo: instagram.com/curl_iq
i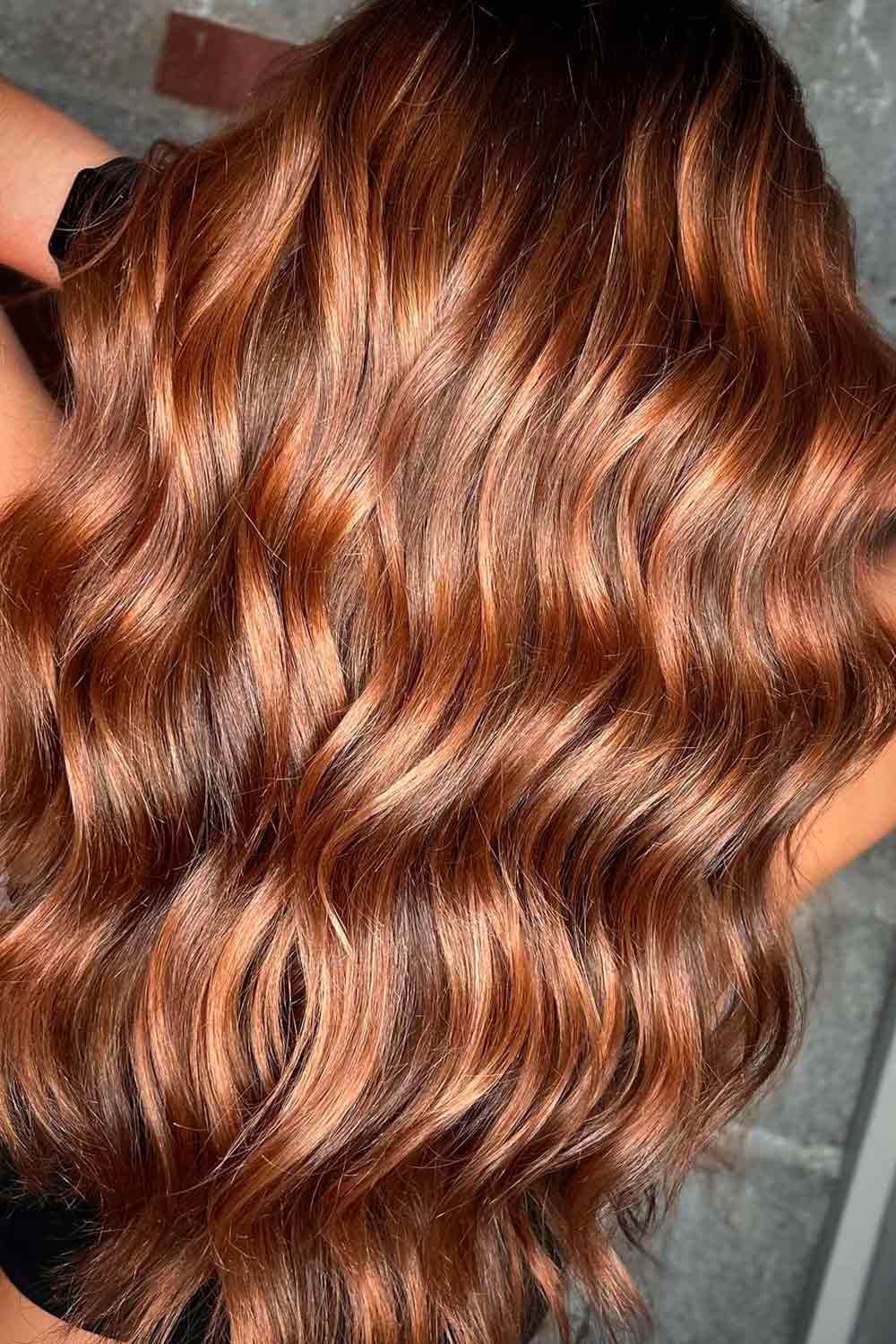 /
Ladies who seek naturalness will love this effortless-looking idea. Whether you are a brunette or a girl with naturally light hair, such an upgrade won't hurt. Brunettes will love how this paler tint beautifies their locks, and blondes will fall in love with total color changes.
Honey Copper Curls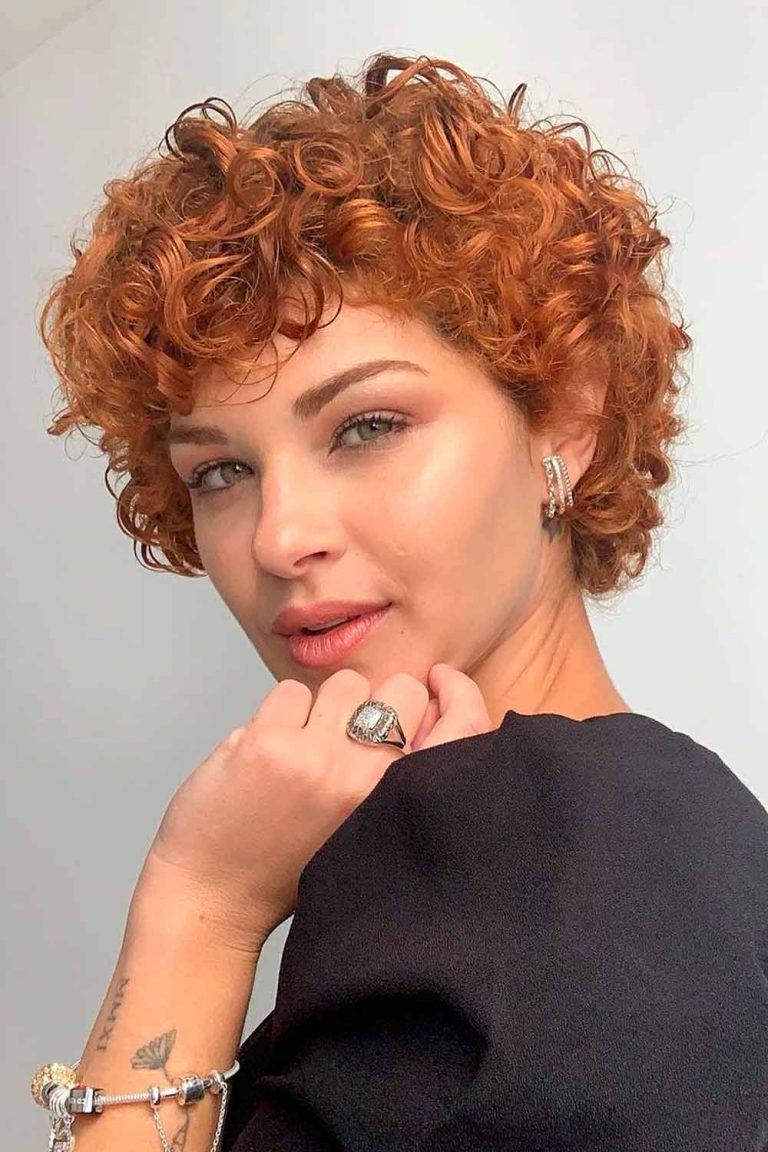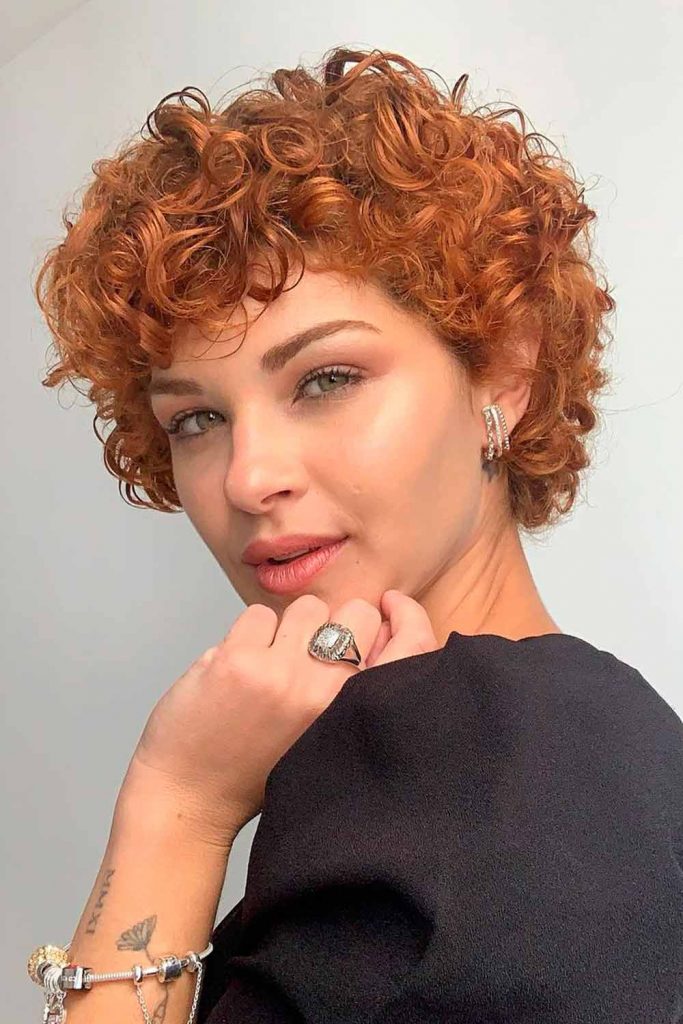 Credit photo: instagram.com/gabivasconcellosv
Sleek Raspberry Ice Cream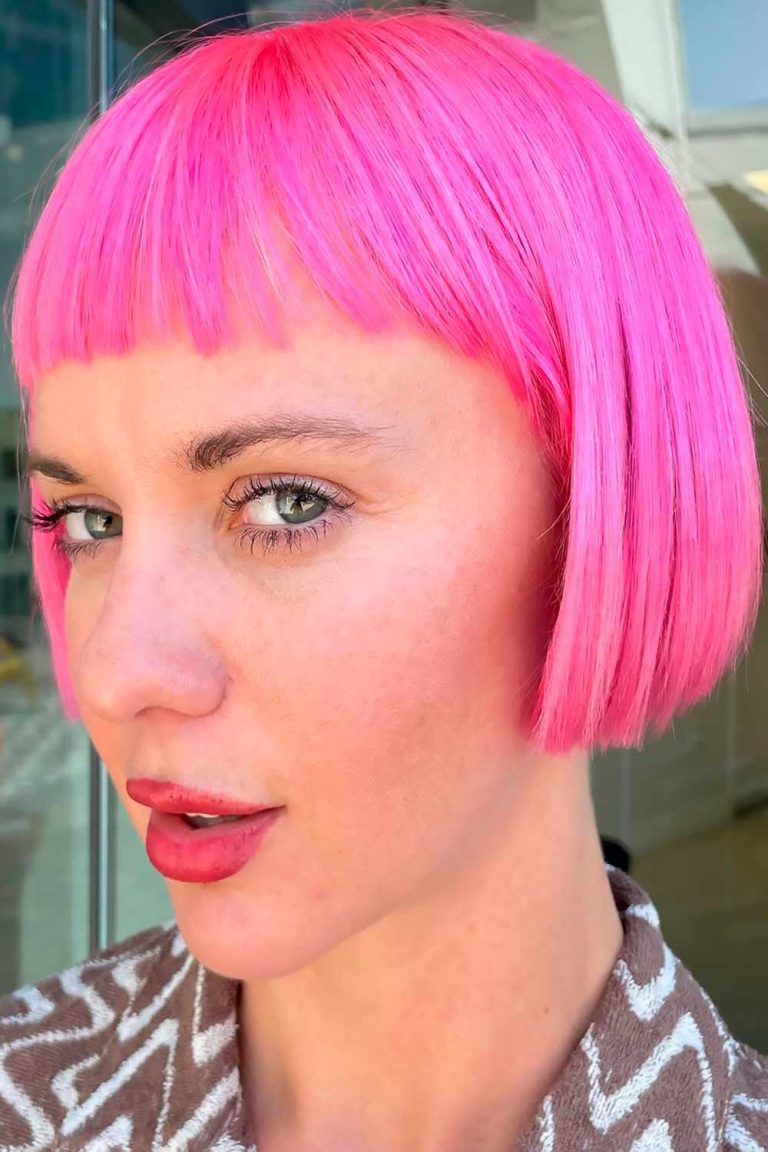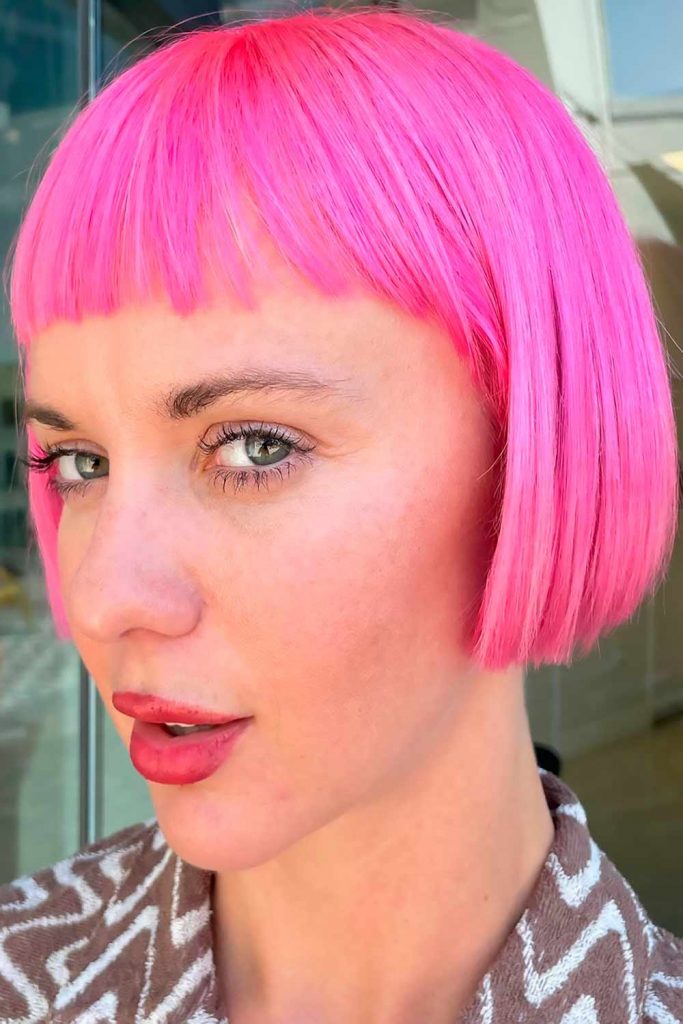 Credit photo: instagram.com/doug_theo
Peachy Coral Explosion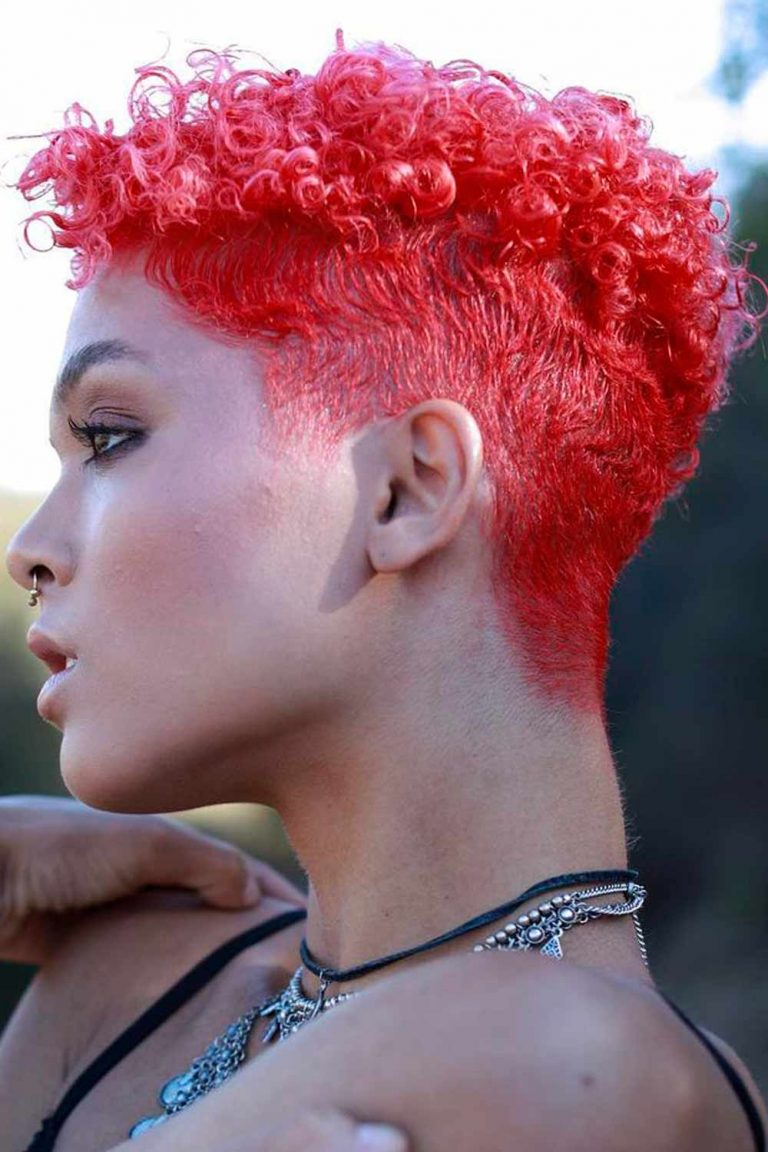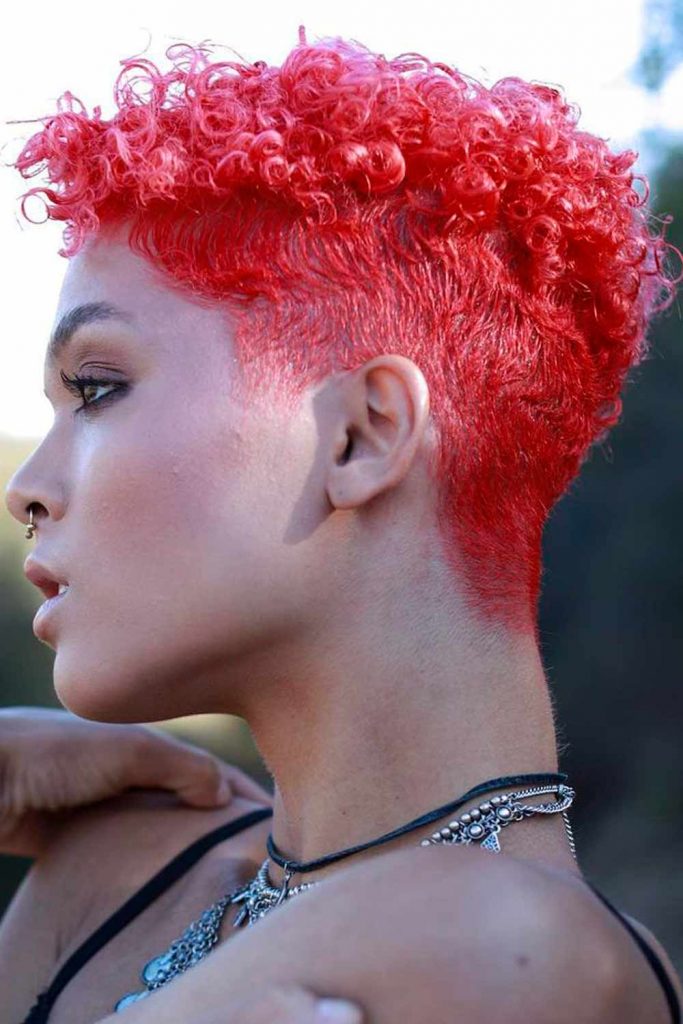 Credit photo: instagram.com/doug_theo
Pomegranate and Pidgins Blood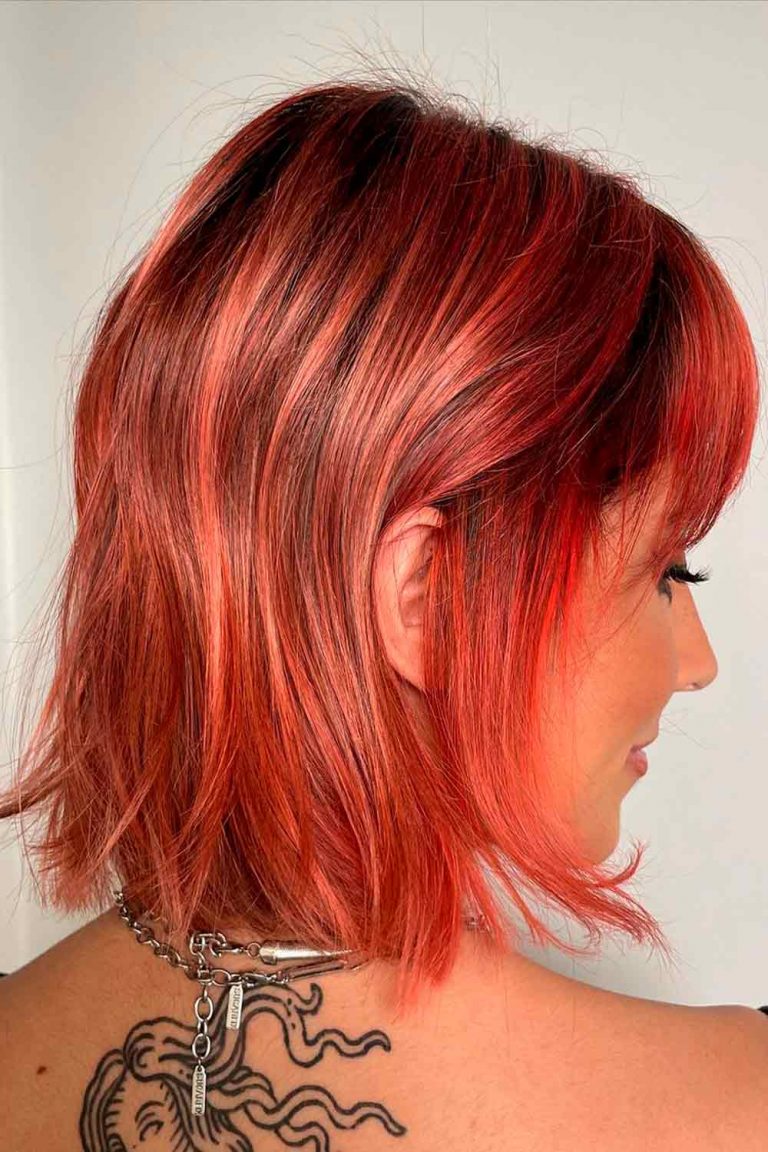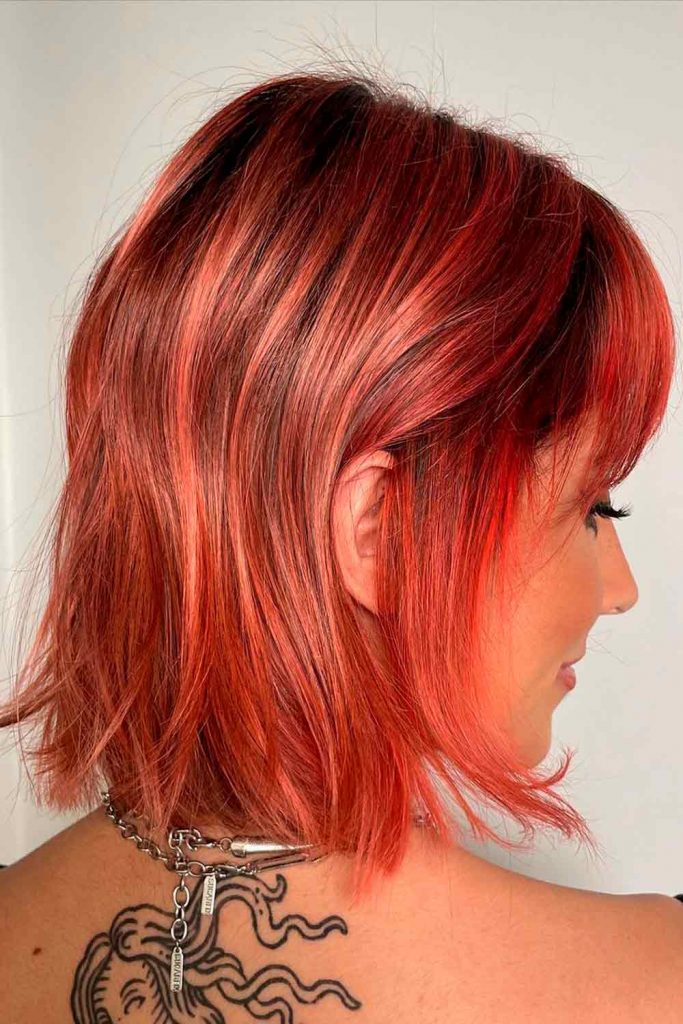 Credit photo: instagram.com/doug_theo
Summer-Inspired Pintura Highlights
Credit photo: instagram.com/cwbraids_br
i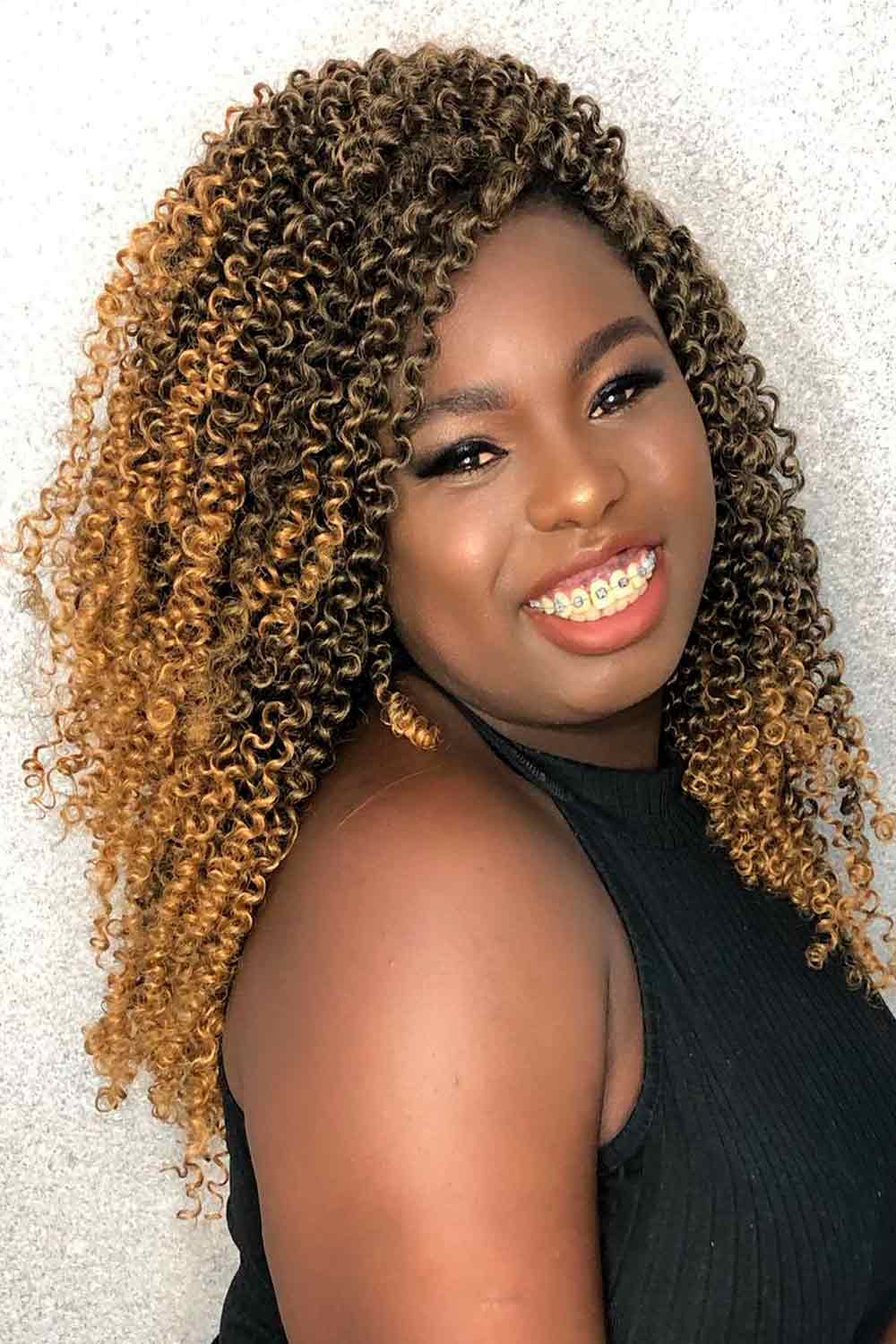 Credit photo: instagram.com/cwbraids_br
i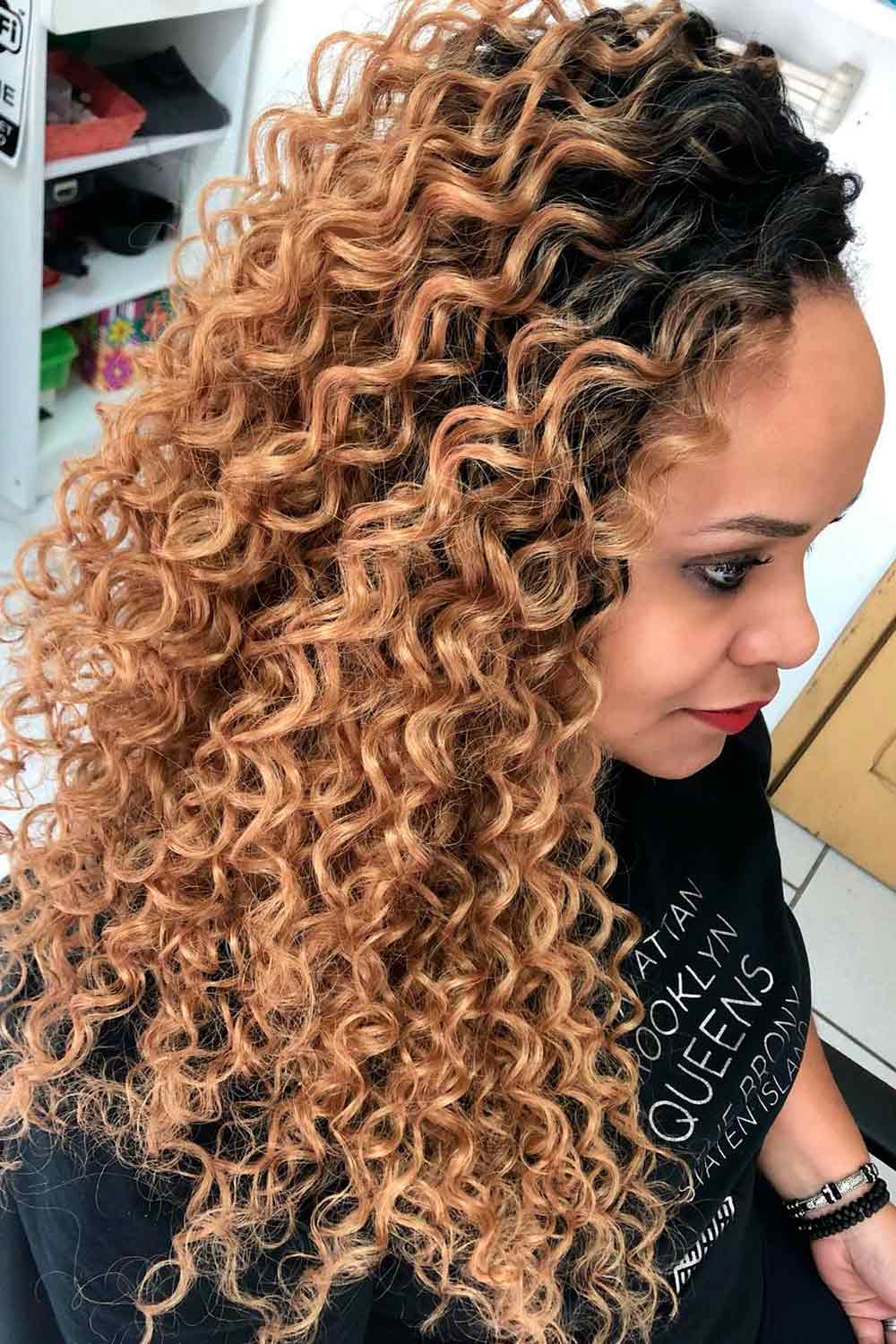 /
Holographic Hair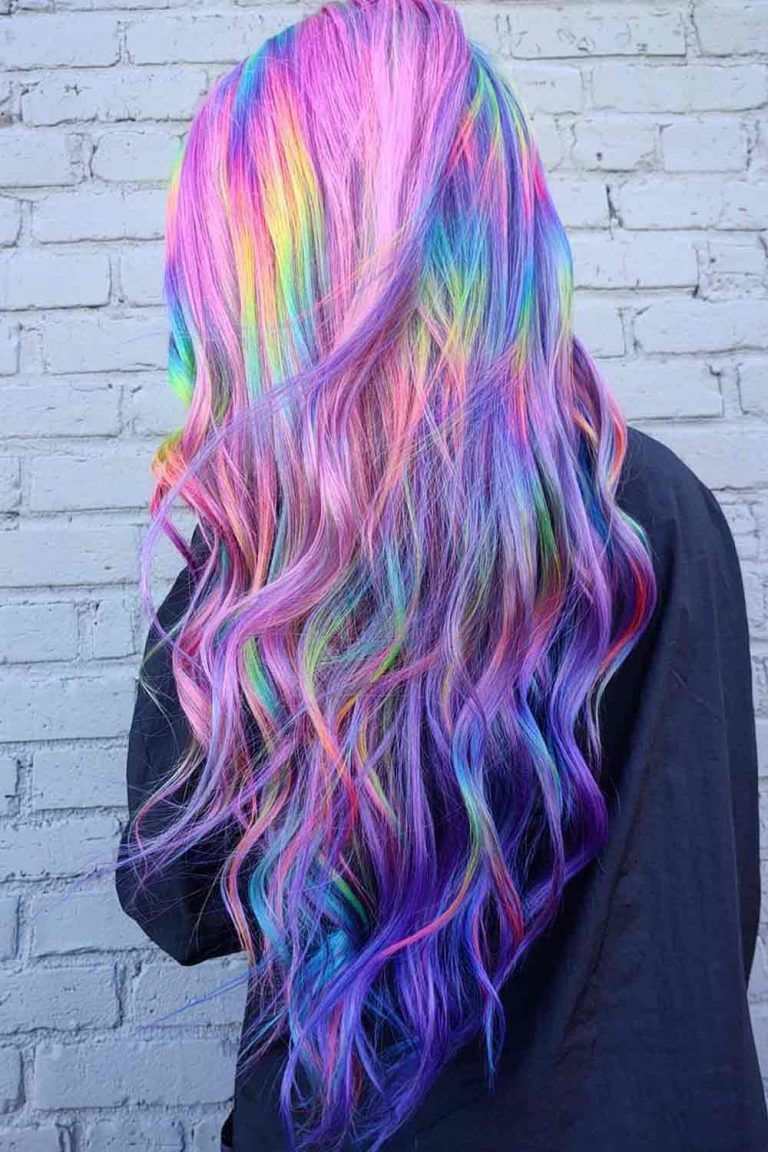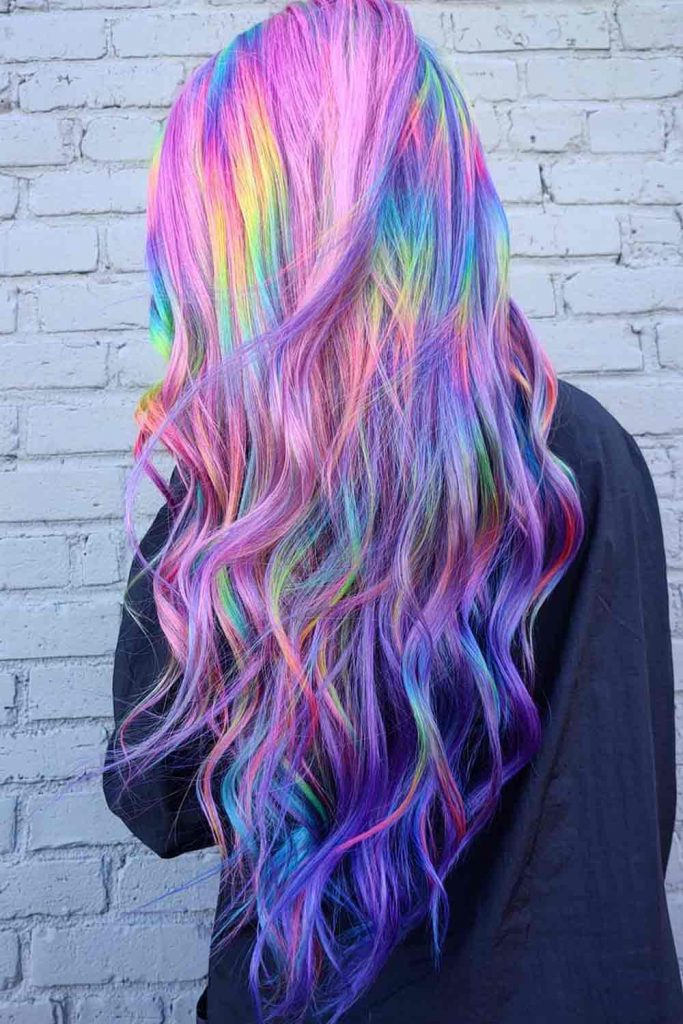 Credit photo: instagram.com/adlydesign
Why don't make your hair display the trendiest colors? The most requested hues rolled into one: platinum blonde, soft pastel blue and light whitish purple that melt together. Creative ones won't pass it by!
Silver Sky Blue Hair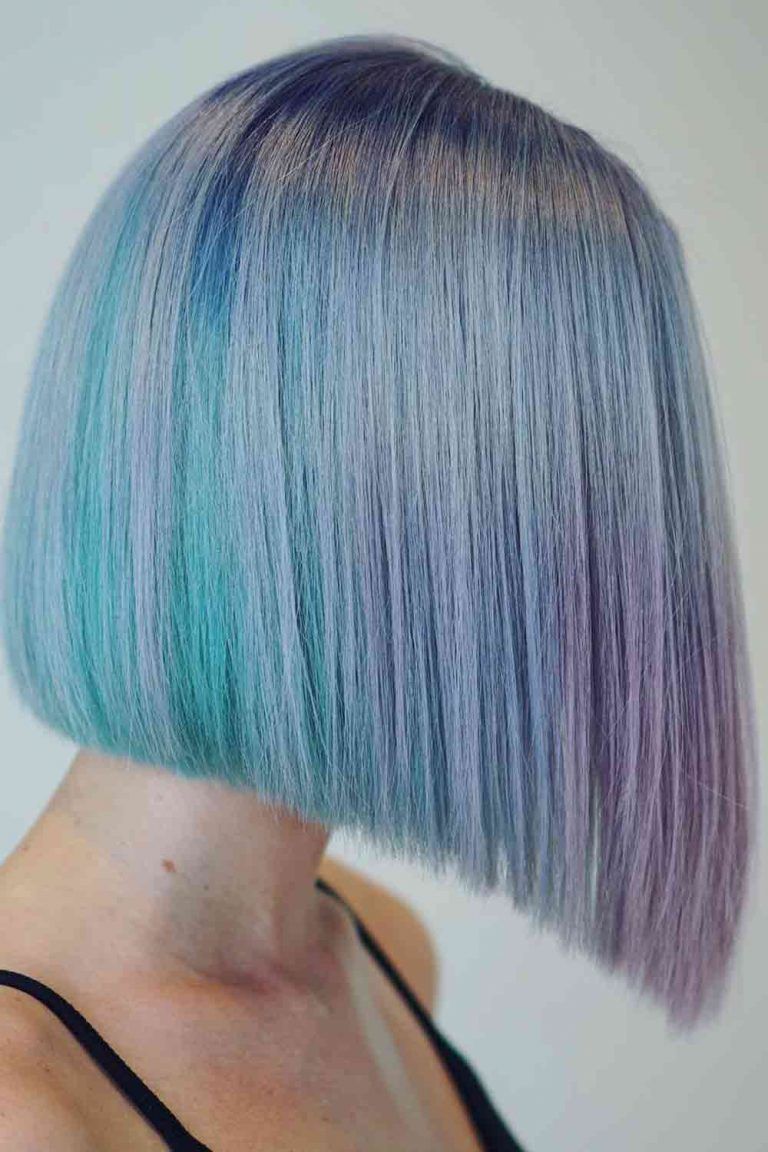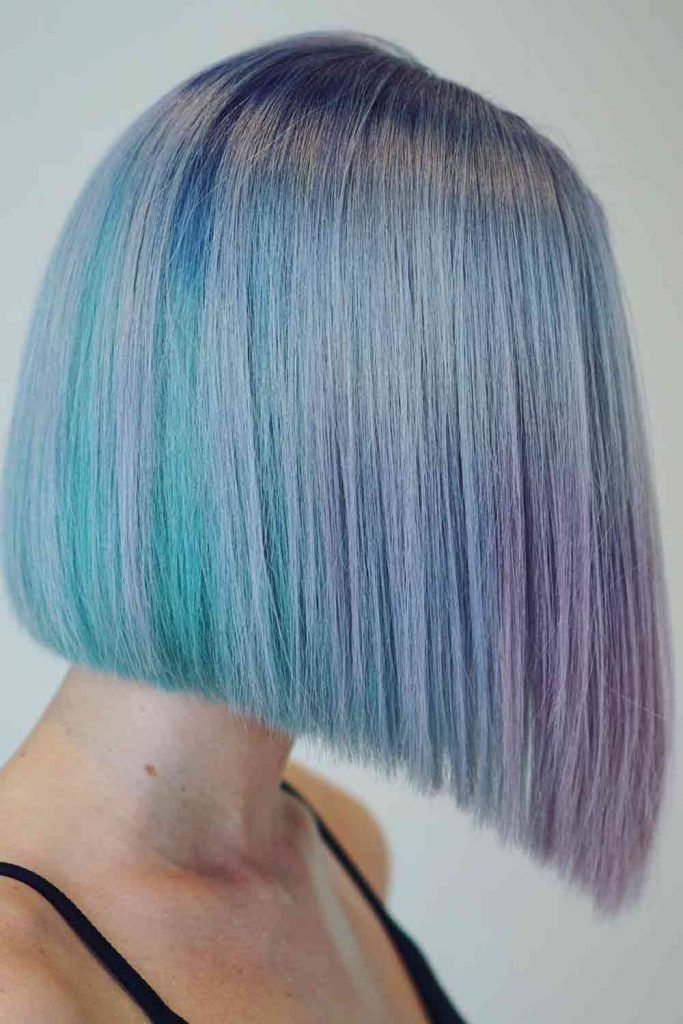 Credit photo: instagram.com/hairgod_zito
Don't ever hesitate to show how unique you are! Natural hair colors are gorgeous, but sometimes we all need something unusual to brighten our days. This pale, silvery blue hair color that goes lighter to the ends is something that every stylish girl should try.
Bright Mermaid Hair Color
Mermaid hair can be different: so here's another idea that will turn your life into a fairytale. It seems like summer is the best time to sport extraordinary colors, as it's the brightest season ever. Mix violet, blue, deep rose colors together; you can't have too much of colors, right?
Saturated Lavender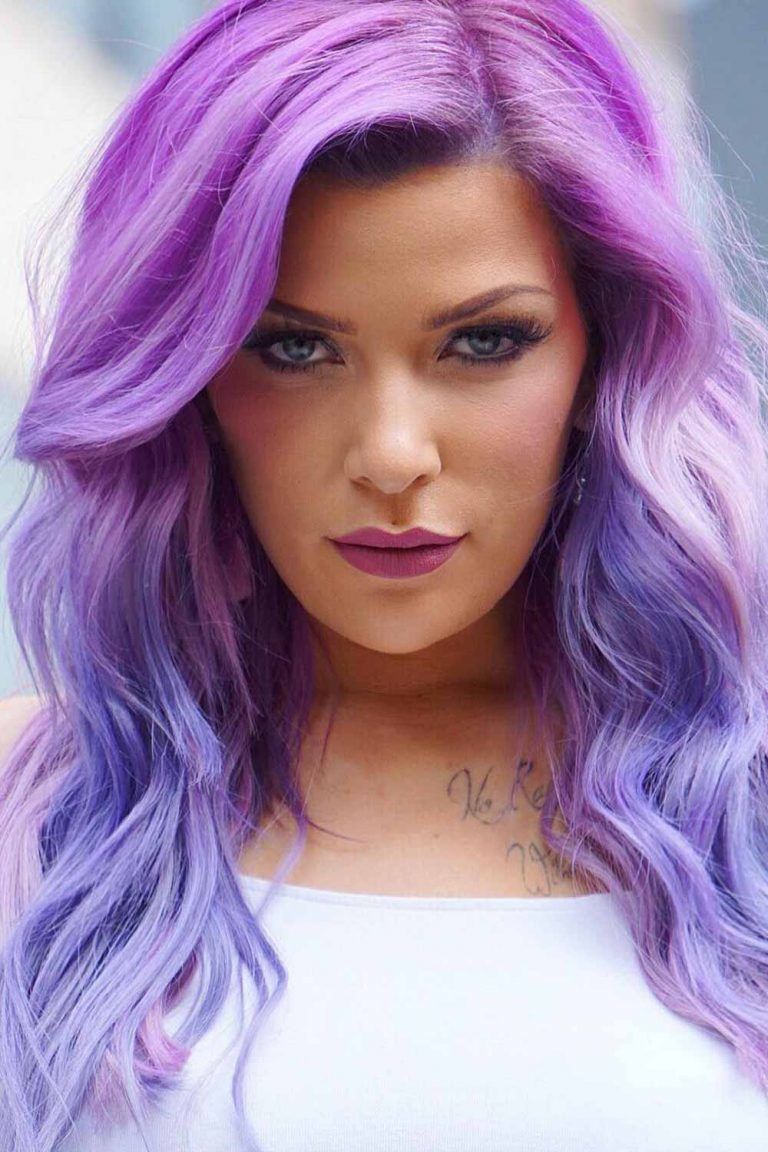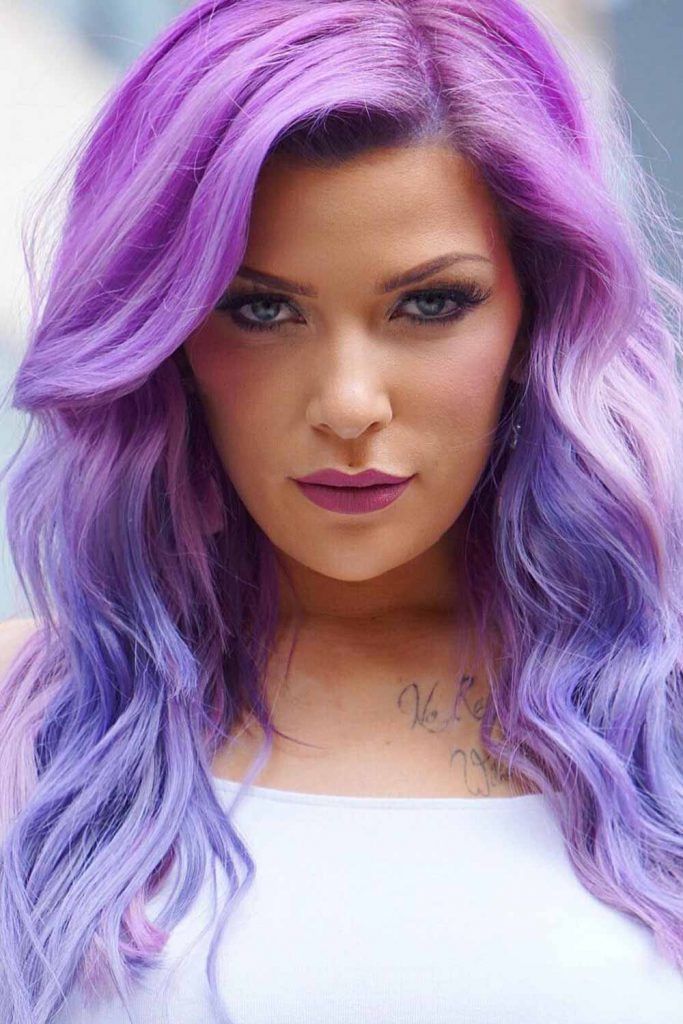 Credit photo: instagram.com/hairgod_zito
One day we want to flaunt with a glossy no-makeup look, and the other day we barge in with a dramatic smokey. That's life, girl. And it just so happens that the same goes to our hair. As you might have noticed, this idea is meant for ladies who are tired of looking natural and really want to see heads turning. Lavender hair color, whatever shade it is, is like the on-trend gray: it goes well with all complexions. In other words, you won't go wrong!
FAQ: Summer Hair Colors
What is the hottest hair color?
Here are the 10 hottest colors you should try this summer:
Caramel Mocha
Sun-Kissed Hair
Blond-Chocolate Balayage
Caramel Balayage
Brunette Hair with Auburn Highlights
Bronze Chocolate Locks
Dark Hair with Auburn Highlights
Chocolate Latte
Baby Blue Hair
Subtle Pastel Hair
Is dying hair in summer bad?
One of the most popular times for ladies to alter their hair color is during the summer. Summer is unfortunately one of the most damaging seasons for hair. Whatever color you choose, it's crucial to find one that complements your appearance (skin tone, face shape, etc.) as well as your lifestyle.
REFERENCES:
This year may just be the time to step outside your summer hair comfort zone. From the runway styles that are bound to take off in real life to emerging Instagram trends, we're predicting these seven looks will be everywhere for summer. Source
Thinking about switching up your hair color this summer. We`ve covered all the summer hair color trends from sunrise red to nude balayage to blonde babylights. Source