A brown hair color is extremely underappreciated. It is thought to be a plain vanilla. But that is actually so unfair. There are so many variations of brown that you may spend your whole life looking for the perfect one for yourself.
The number of shades for brown haired beauties is literally infinite, starting from honey and chestnut up to mahogany and cocoa. Once you are sure with a shade, time to think about dimension. And here is a dilemma: sleek and monochrome brown or maybe highlights or ombre? The choice is super hard to make.
Light Brown Hair In Golden Tones
Source: balayageombre via Instagram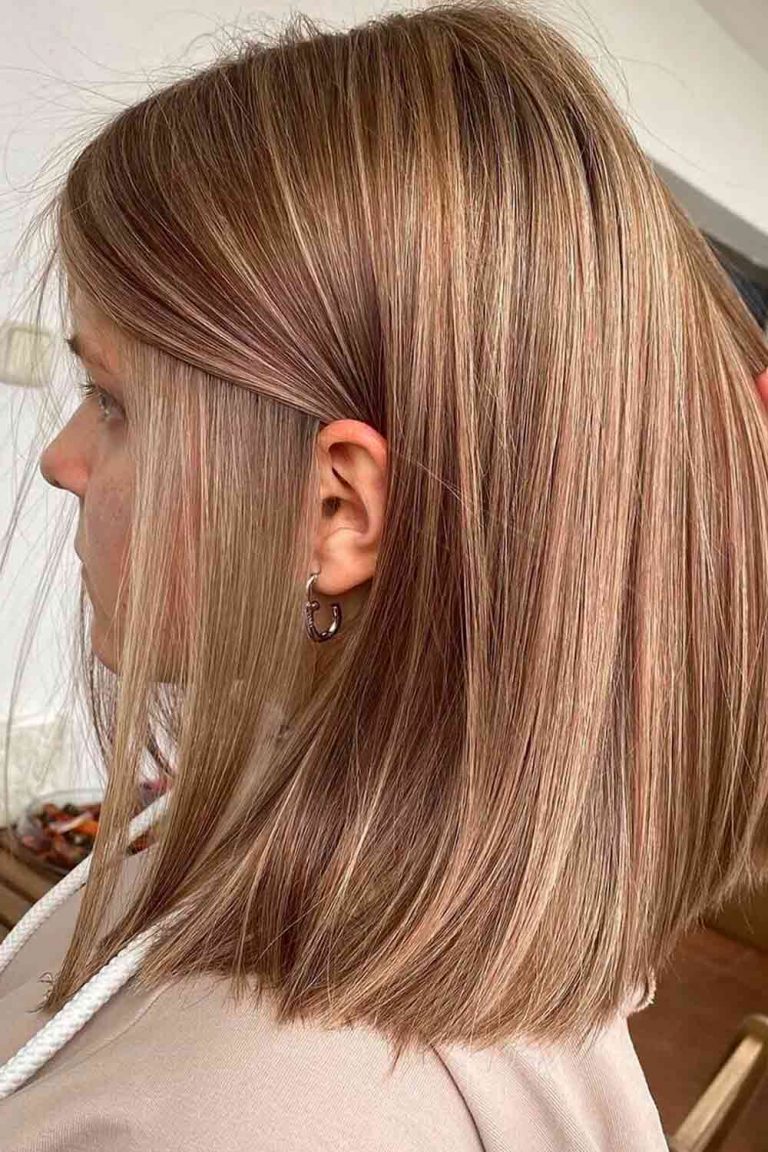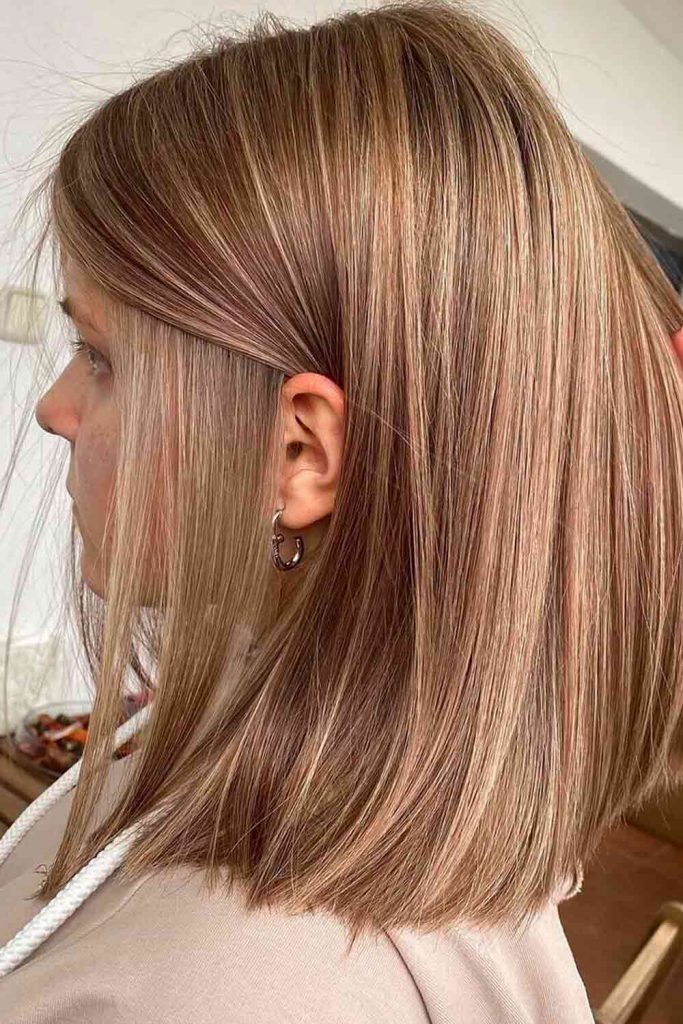 Light brown hair color with a shade of gold in it is a very warm and beneficial hair color. It will be the best bet for women with a peach skin undertone. You should also pay attention to this option of brown if you are an owner of hazel, warm green, or warm brown eyes. Emma Watson rocks this brown shade together with dark gold highlights.
Caramel Brown Hair Color
Source: ashley.m.stylist via Instagram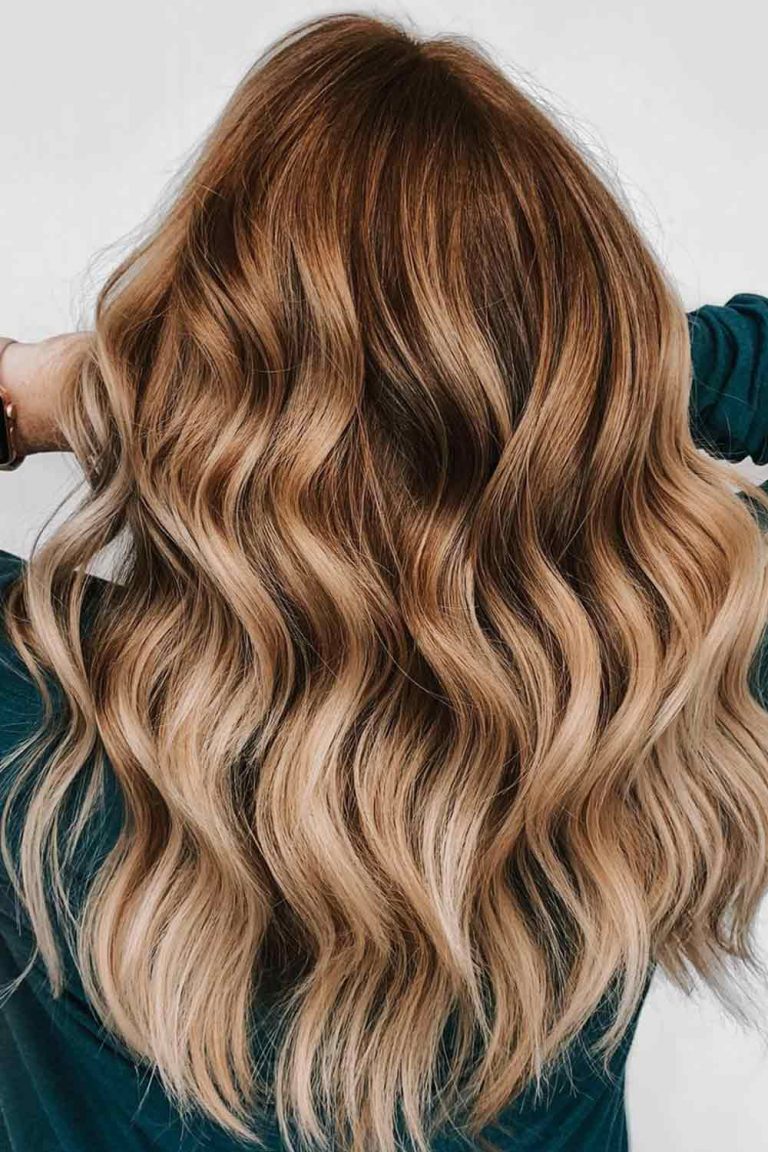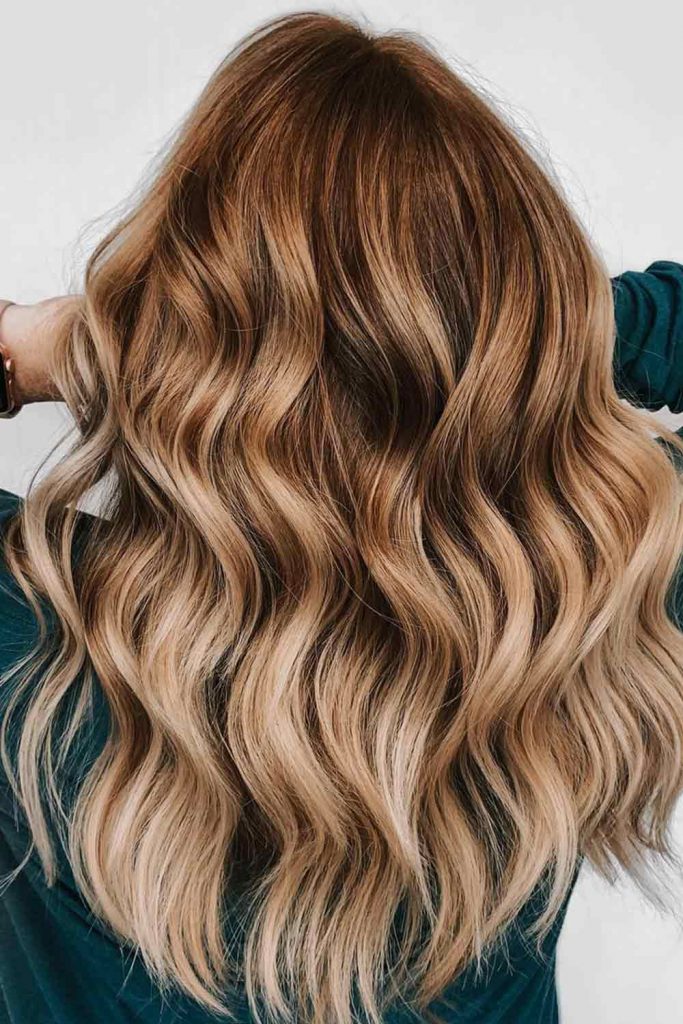 Pay attention to these gorgeous options of sandy and caramel brown. It goes perfectly with a light or cool skin tone. It will also complement your light green or blue eyes. Add beige highlights for an elegant look.
Chocolate Dark Brown Hair Color
Source: ashley.m.stylist via Instagram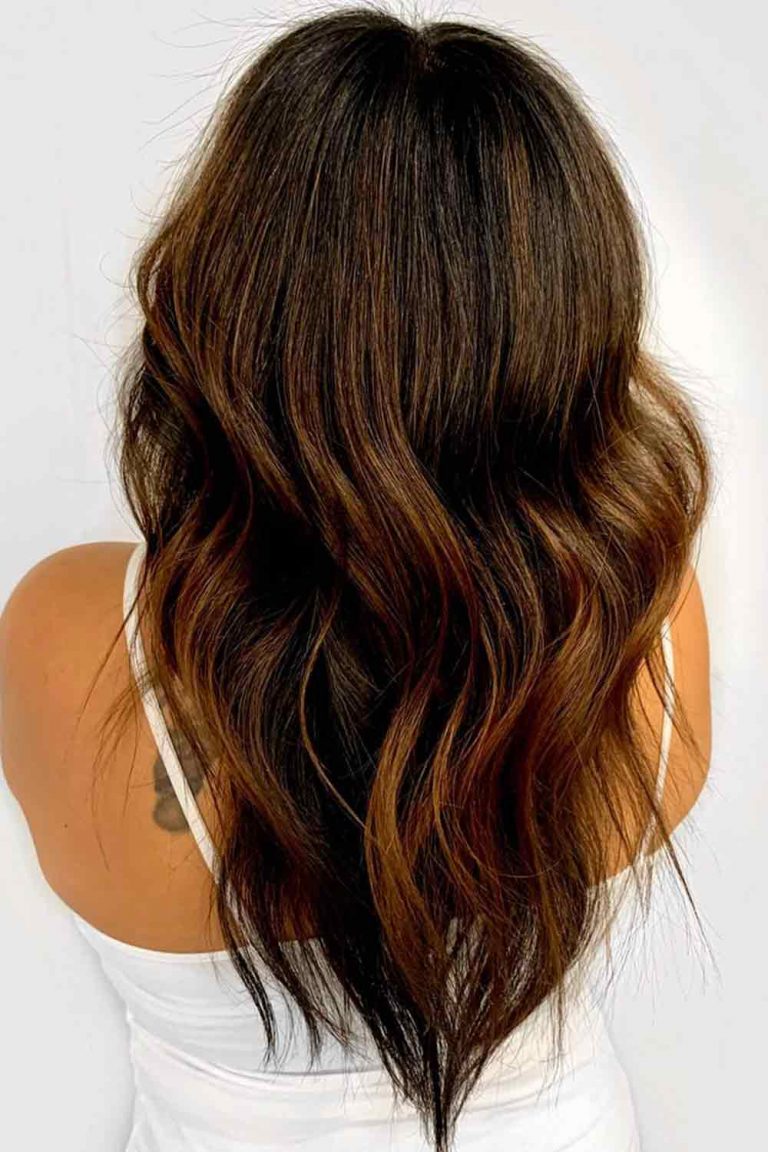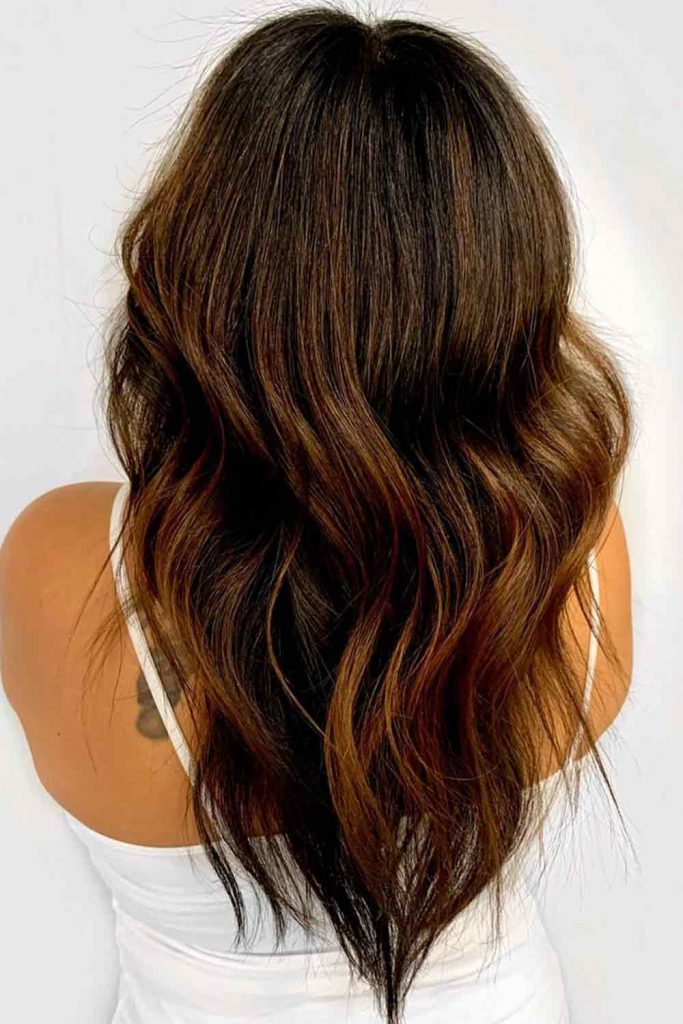 Chocolate dark brown hair sounds so yummy. It is such a deep and sophisticated shade with a cool undertone. It is perfect for women with olive complexion and brown eyes. Eva Longoria is a bright representative of this brunette shade.
Ash Brown Hair Color
Source: hairbykacie1 via Instagram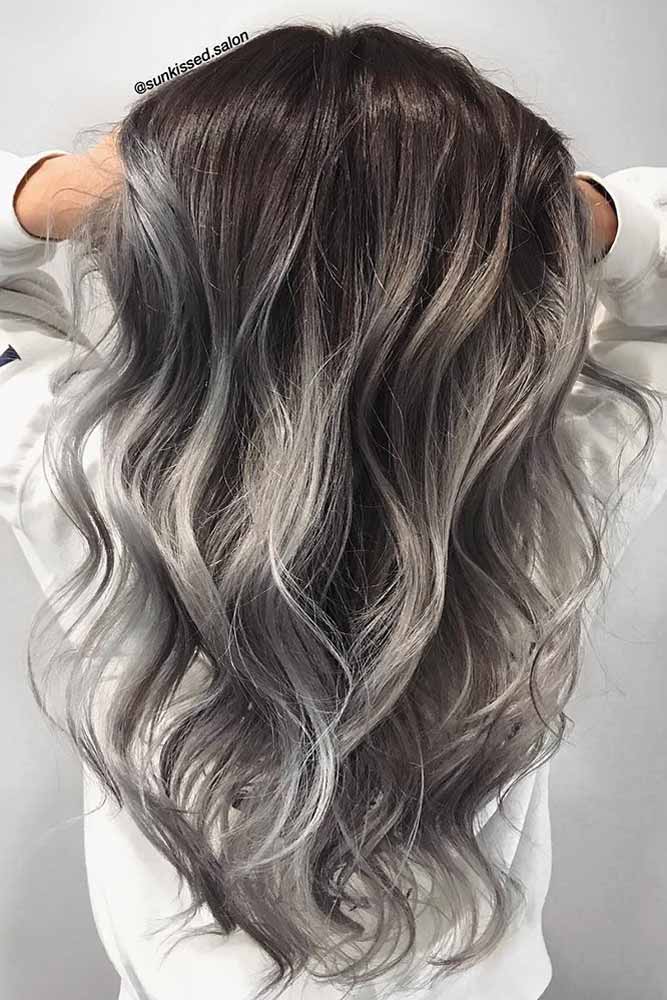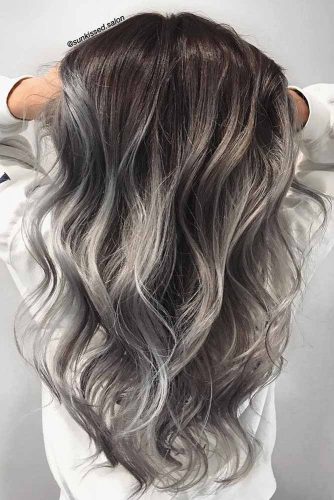 Ash brown shade is very sophisticated and luxurious. Go for it without any hesitation if you have fair complexion and light brown or blue eyes. This shade will be excellent to cancel out any unwanted redness or gold undertone you have. However, it's a no-go area for women with deep dark brown hair.
Dark Auburn Hair Color
Source: corynneylon_hair via Instagram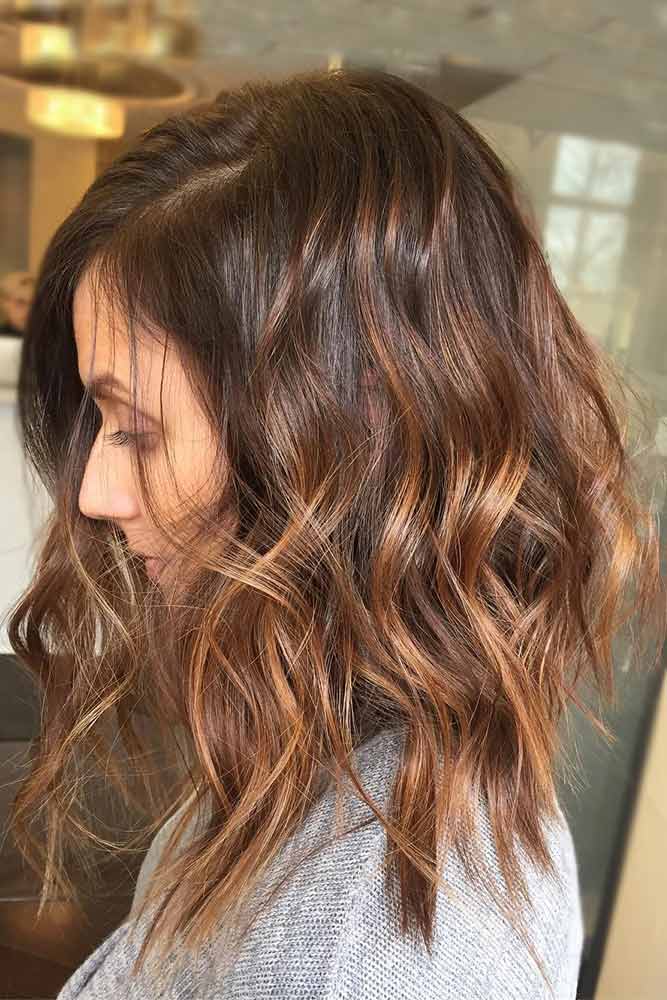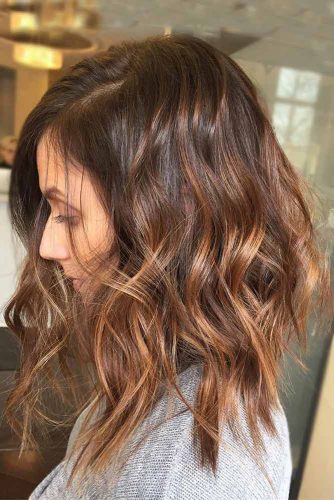 A dark auburn shade is another option in case you are looking for a deep and rich shade with a warm undertone. It is the most flattering for women with neutral, fair, medium cool complexions. It will also emphasize your brown or green eyes.
Mocha Brown
Source: southmarksouth via Instagram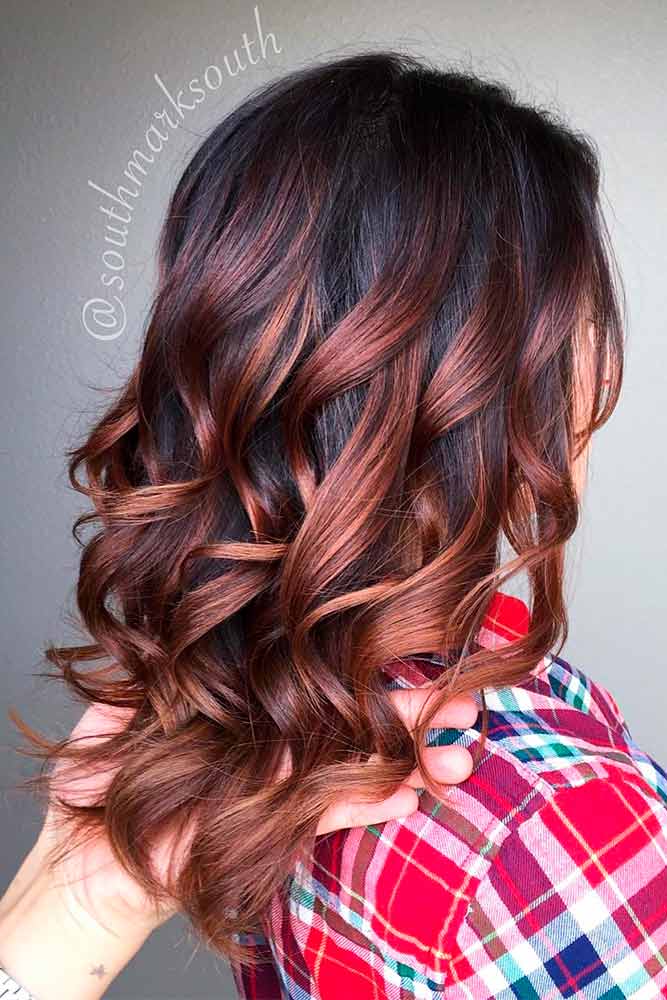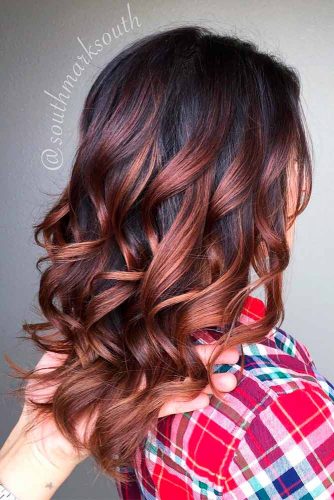 Finding the right shade of brown hair color can be a little tricky when you have a cool skin tone. In this case, try mocha. This shade is perfect for owners of cold skin tone and blue, gray or green eyes. Mocha brown will emphasize your natural features, make them brighter and more salutary.
Natural Dark Brown Hair Color
Source: cleencuts via Instagram, petermenezes via Instagram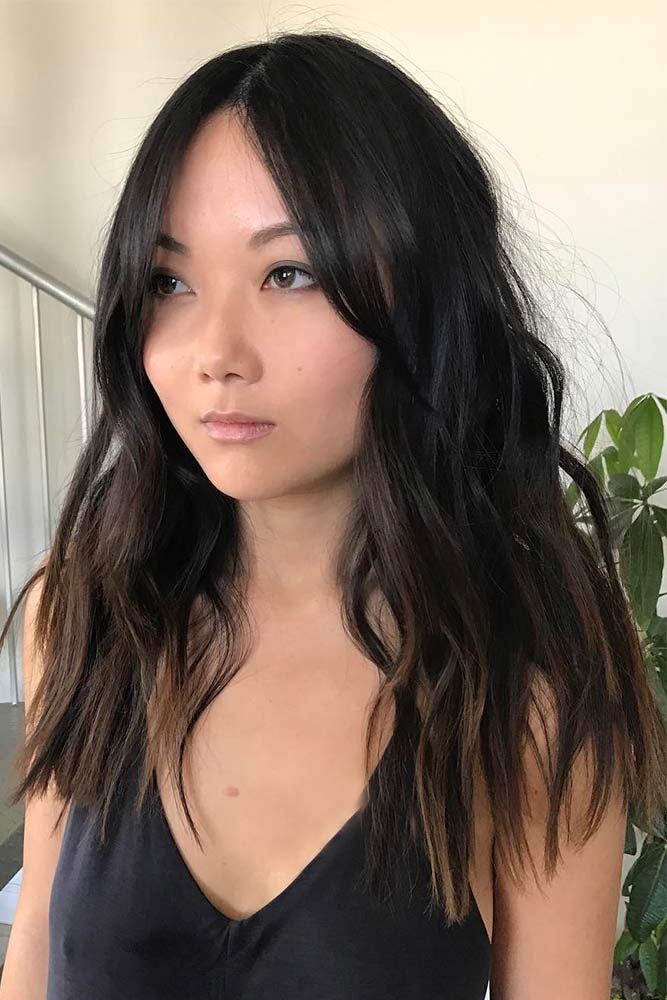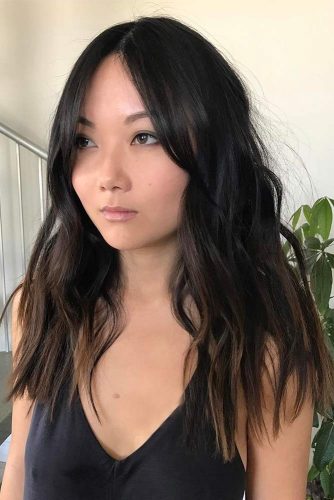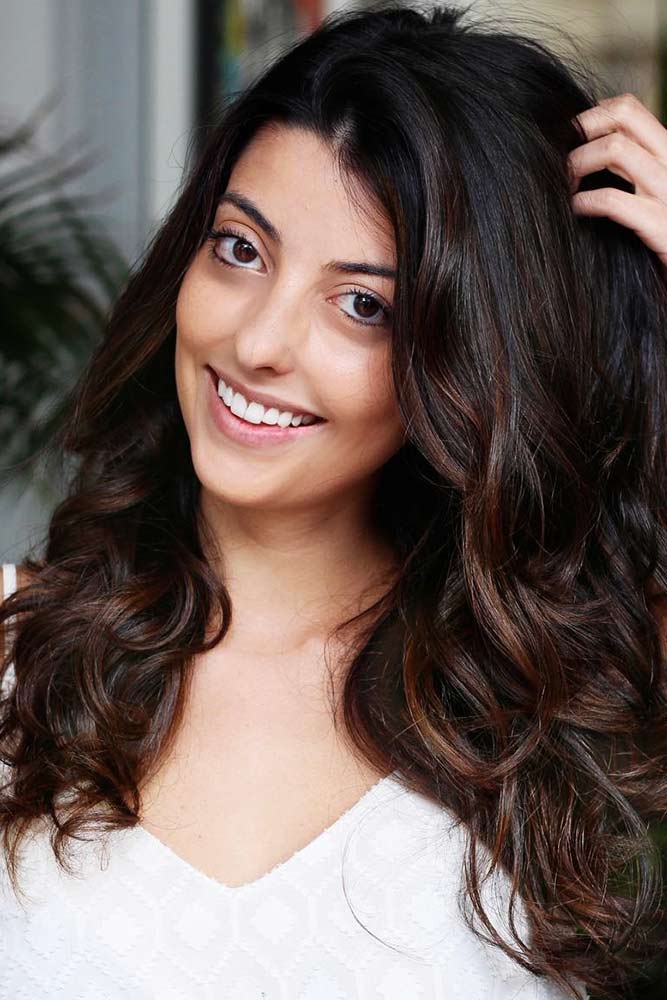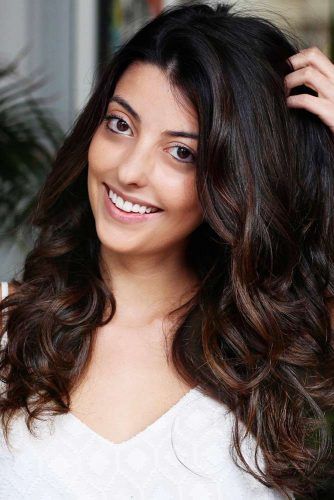 Natural hair color is very trendy now, so if you have beautiful brown hair, you could simply enjoy it without making any exra efforts. But if you want to bring variety to your look, you could either slightly wave the tips of your hair or add some highlights.
Brown Coloring Ideas
Reddish Brown Highlights
Source: petermenezes via Instagram, art.with.sara via Instagram, petermenezes via Instagram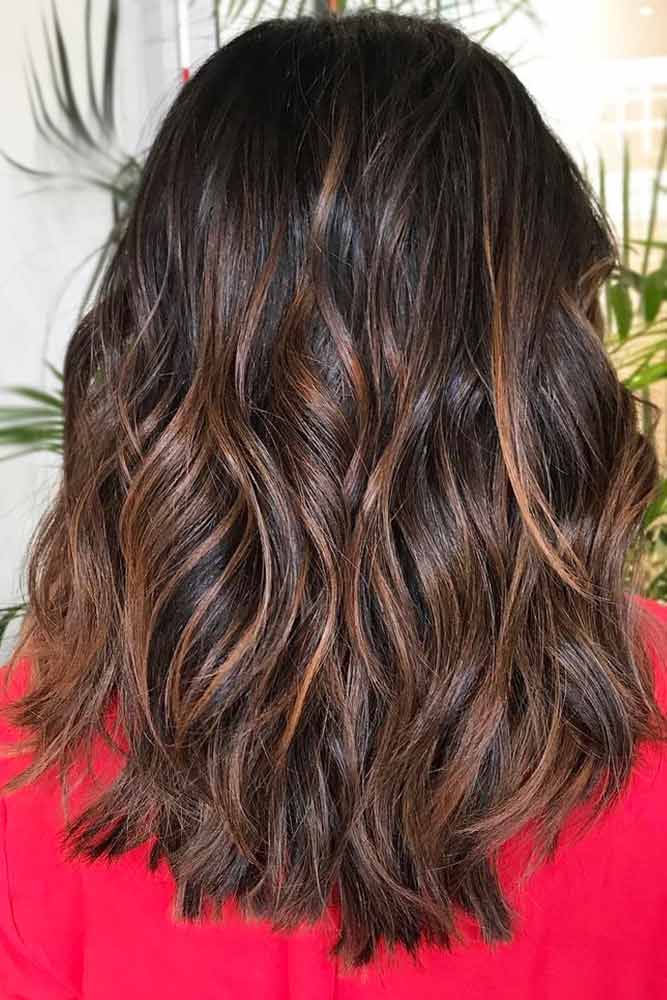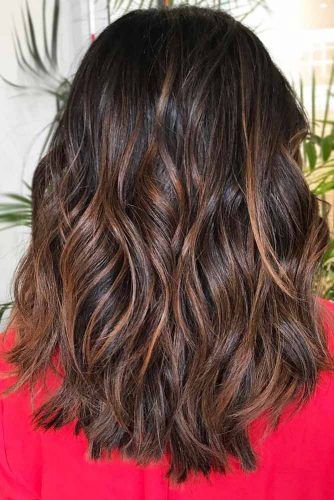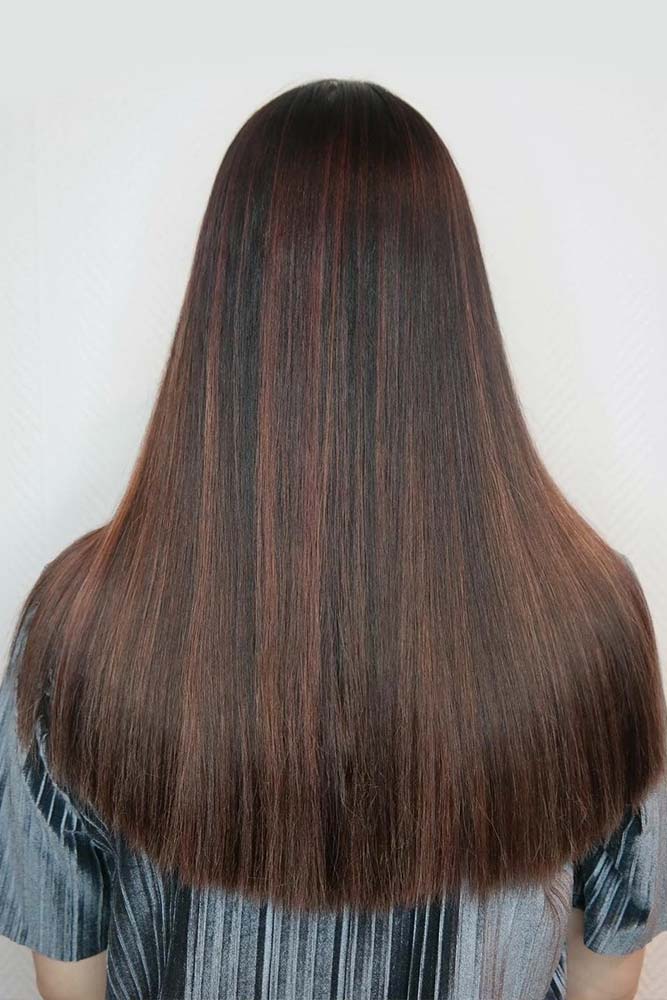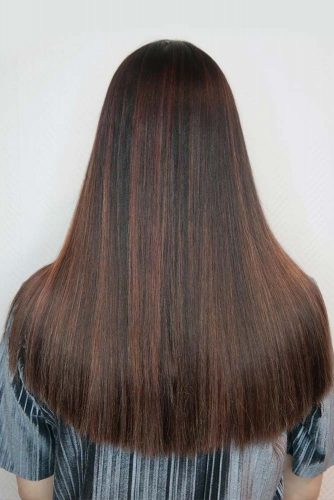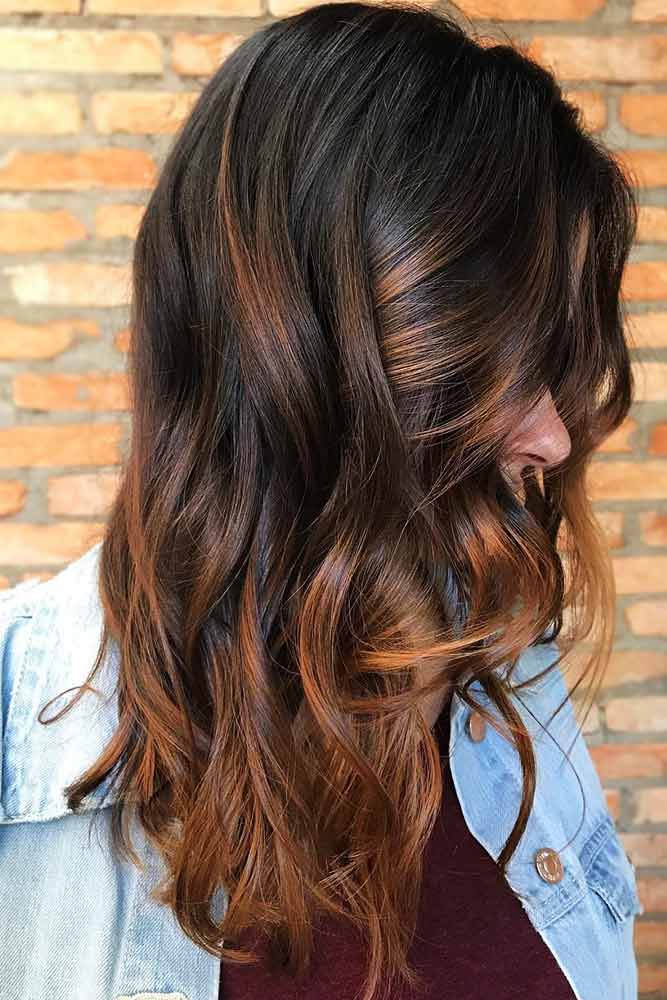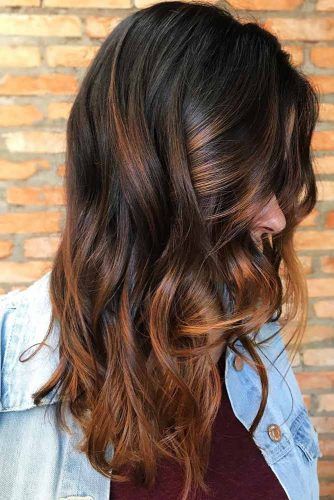 If your hair is long and straight, you could make it look more interesting by adding some highlights that have either reddish or goldish shade. Or you could simply experiment with different color shades until you achieve your perfect look!
Beige Highlights On Dark Hair
Source: jenhairinspired via Instagram, petermenezes via Instagram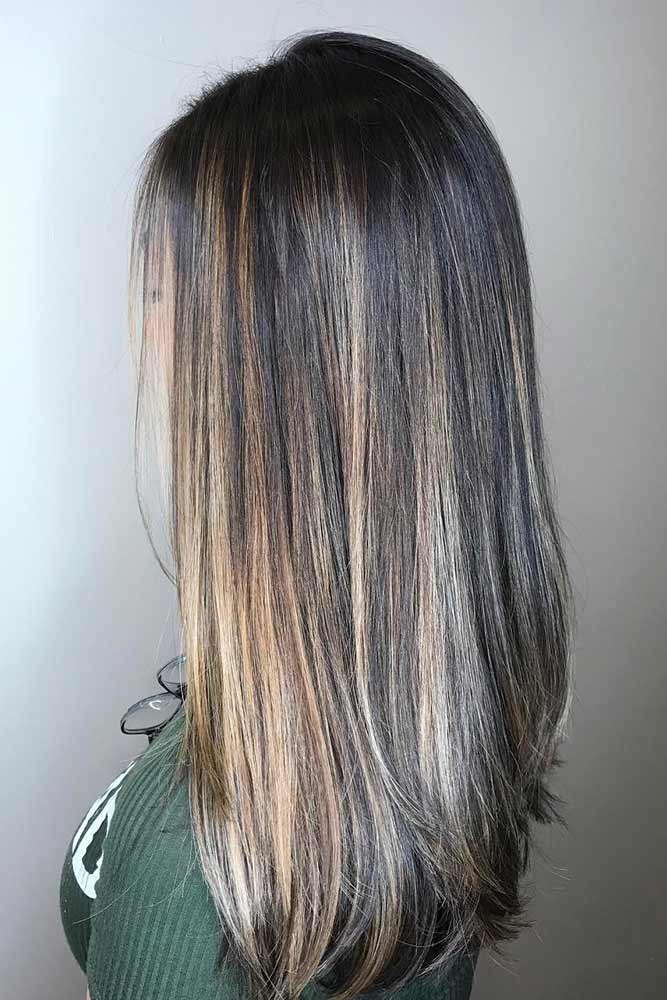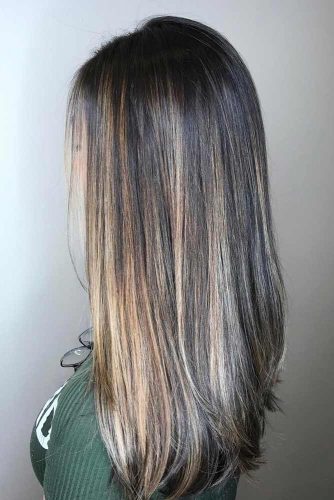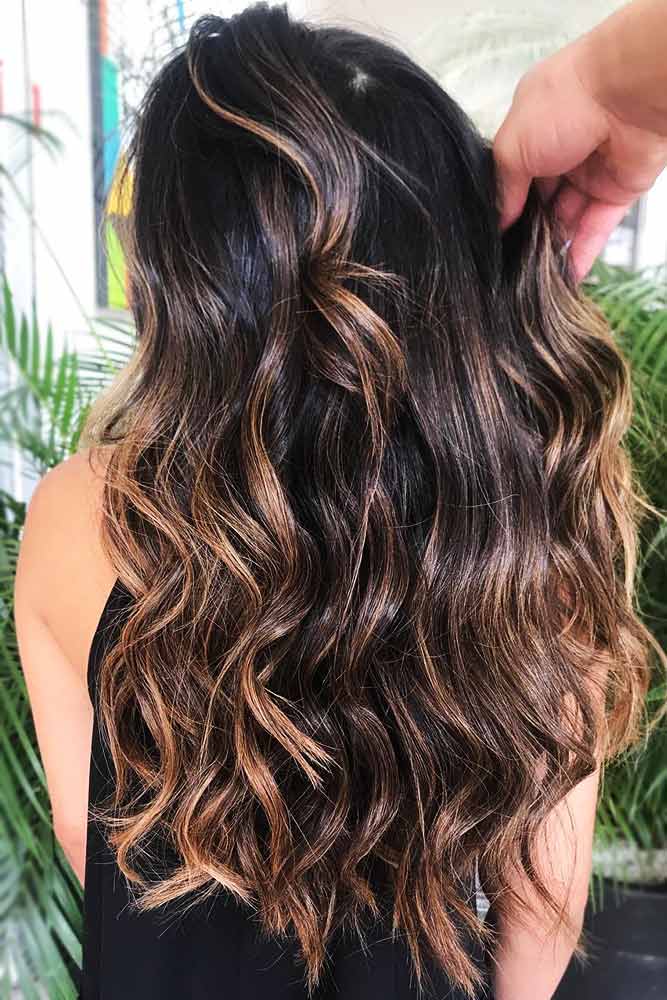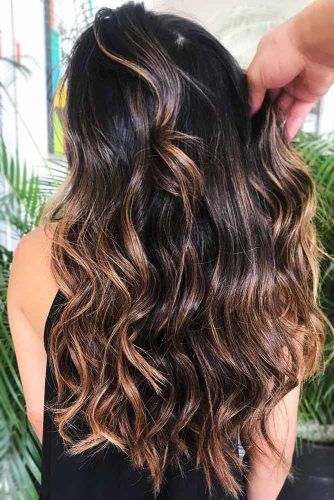 If you have rather dark hair and always dreamed of having blonde hair, you might find out that your dream can come true. Simply add beige highlights on your dark hair and you'll achieve the look you've always wanted to have.
Light Brown Highlights
Source: ___phine___ via Instagram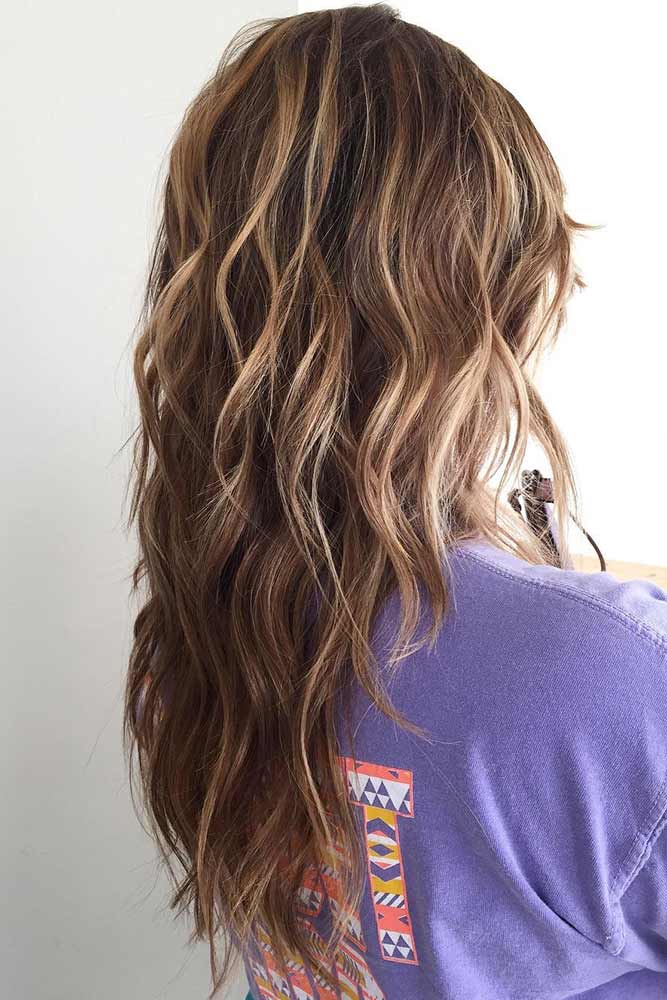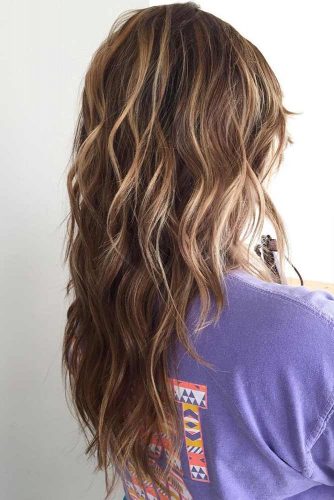 Make your curly hair look even cuter by adding some highlights that can emphasize the wavy nature of your hair. Add some layers to your haircut, and you are ready to go out and impress everyone!
Melty Chocolate Ombre
Source: hilary.farrell via Instagram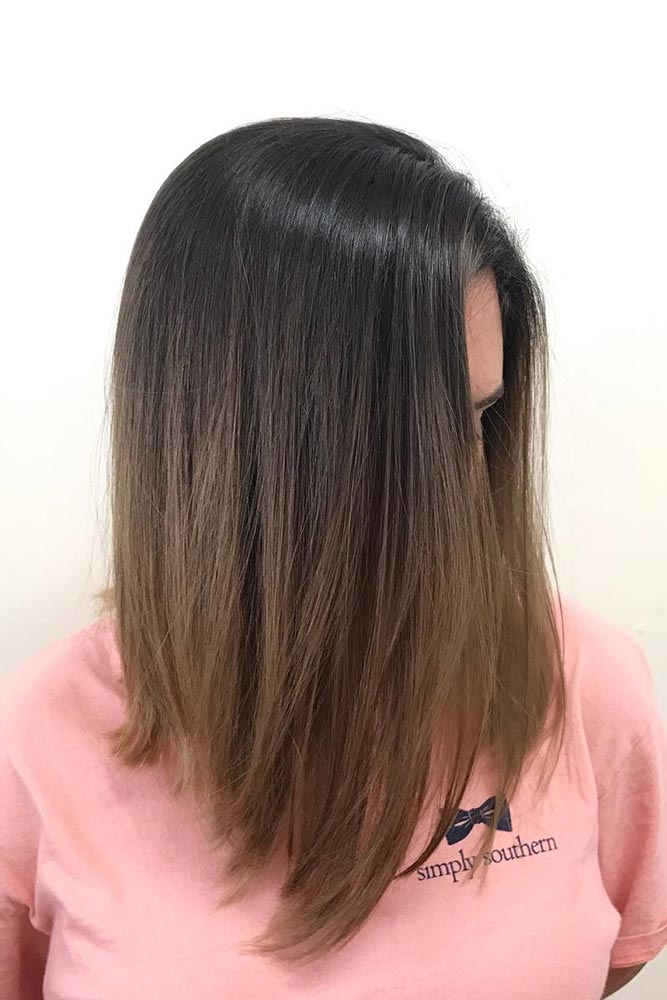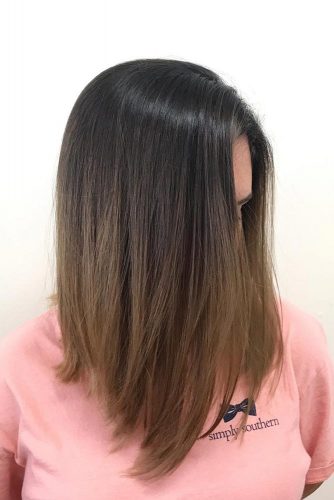 Are you a chocolate lover? And do you love both dark and milk chocolate like most of us do? Then this melty chocolate hair color will be perfect for you. If you have light brown hair color, simply dye your roots into a darker color, and you'll achieve this beautiful transition from dark into milk chocolate color.
Blended Blonde Ombre On Dark Hair
Source: _heyhelena via Instagram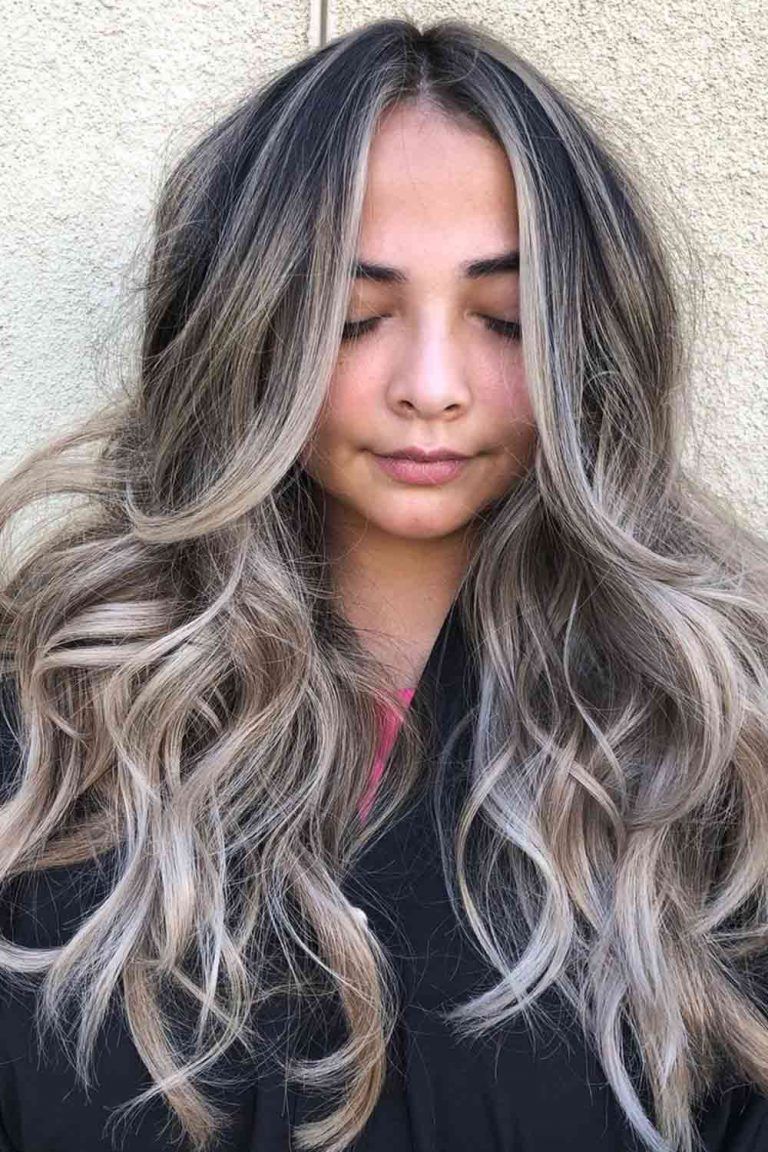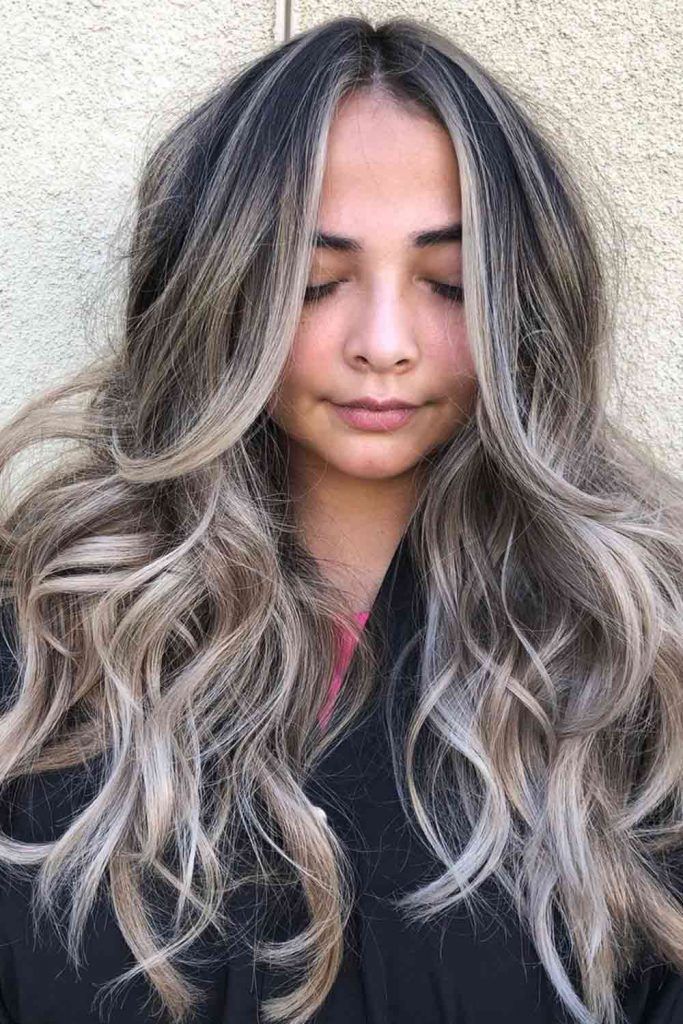 If your hair is long, you can get very creative with it. You can make it wavy, you can experiment with different hair color or you can go with the ombre effect that will always look trendy and very interesting! Blonde ombre on dark hair looks particularly amazing, so just go for it!
Dark Chocolate Hair With Caramel Ends
Source: petermenezes via Instagram, petermenezes via Instagram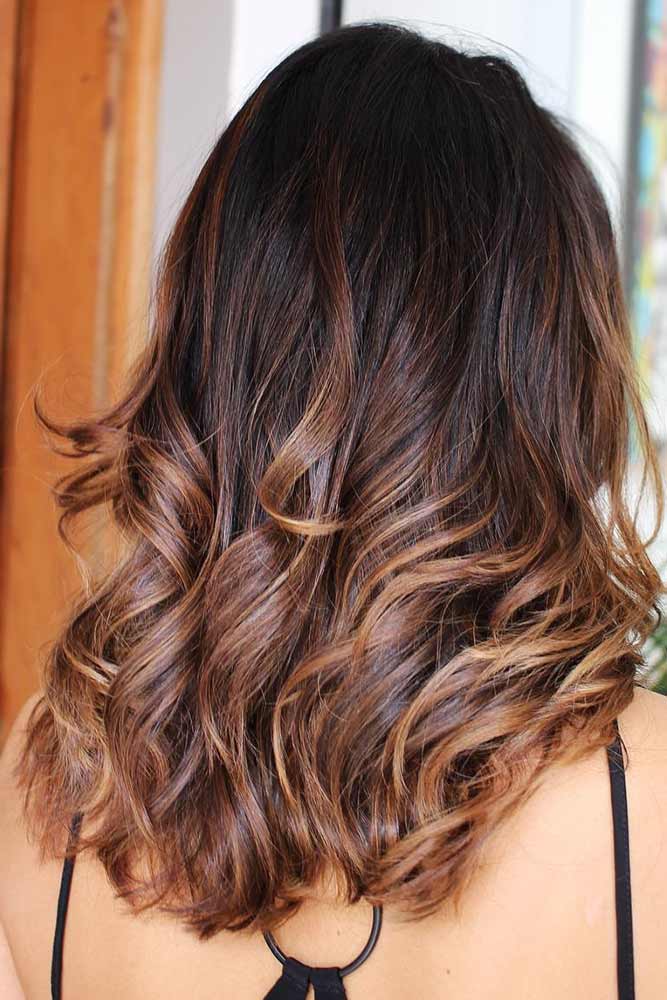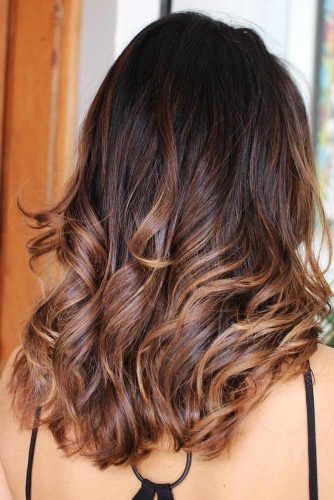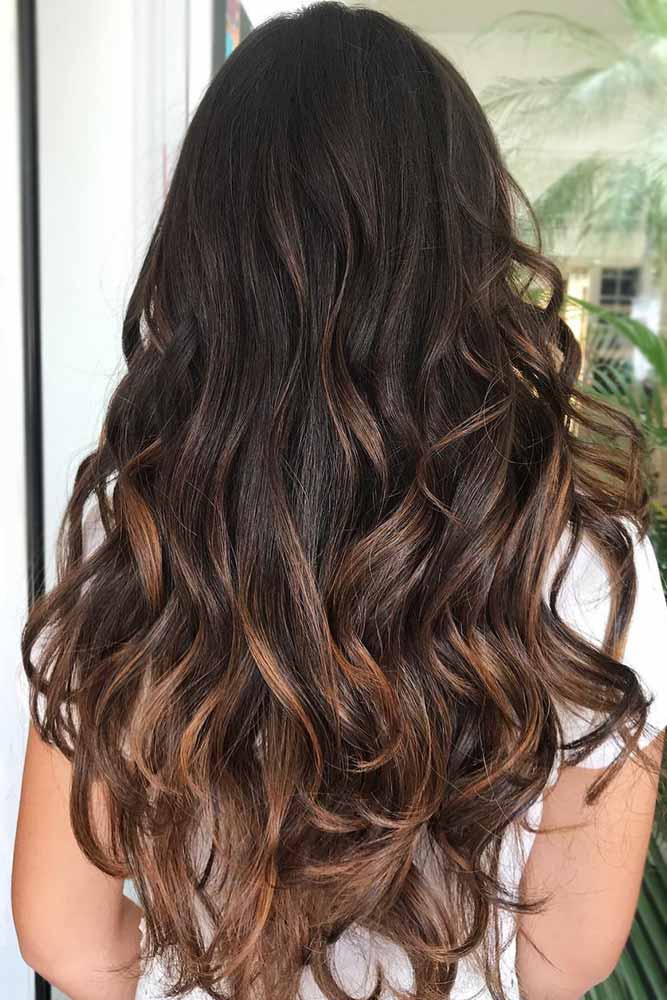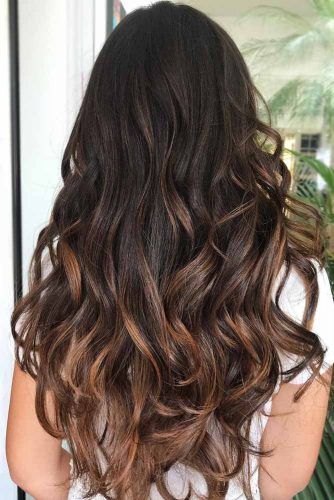 Adding caramel color to your hair ends will add some sparkle to your overall appearance. It looks as if the sun rays touched your hair and left the imprints on it.
Subtle Chestnut Balayage Pieces
Source: ___phine___ via Instagram, petermenezes via Instagram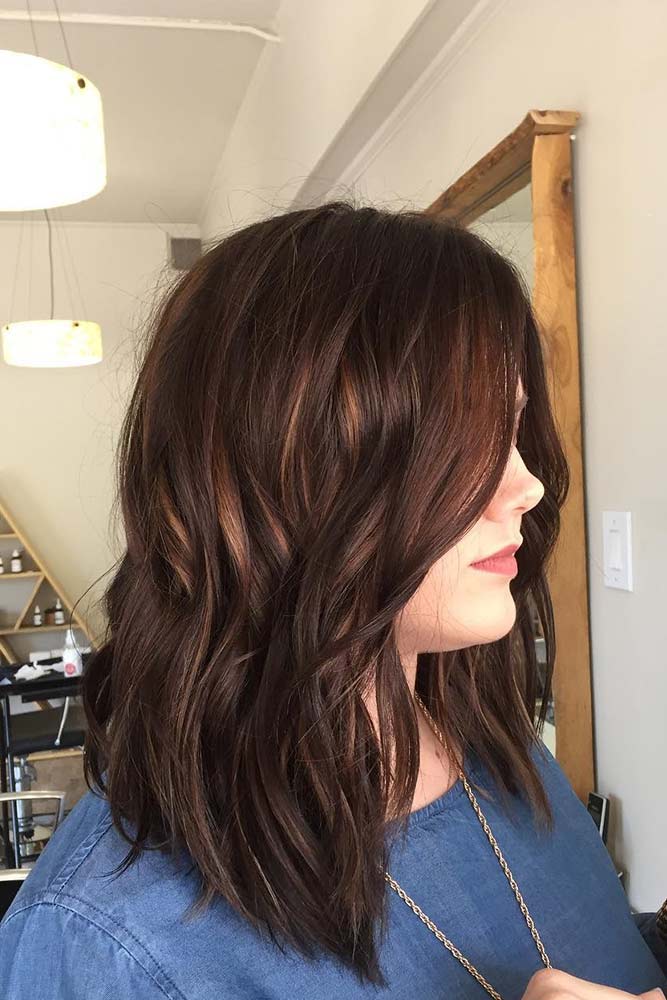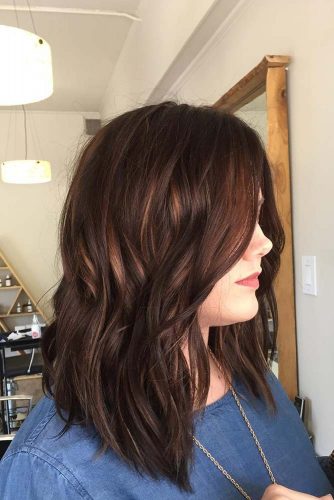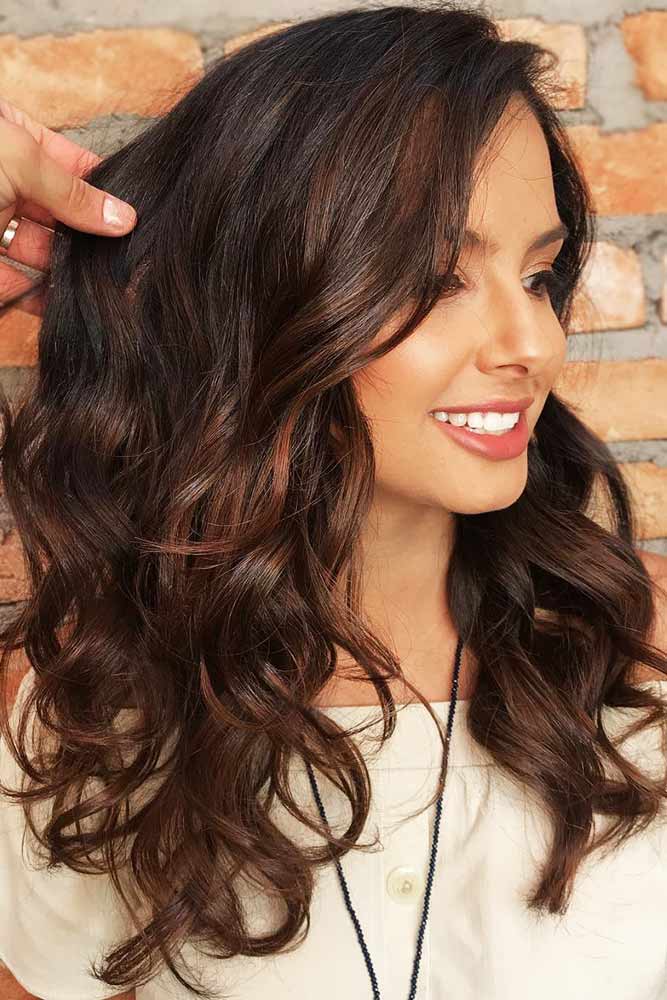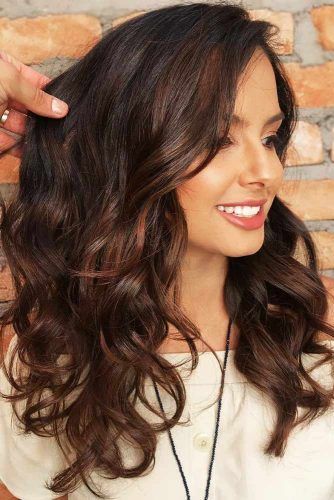 This look is perfect if you are looking for something more official yet interesting. Subtle caramel balayage pieces create that captivating look that is perfect for any occasion.
Brown With Blonde Balayage
Source: jesstheebesttcolor via Instagram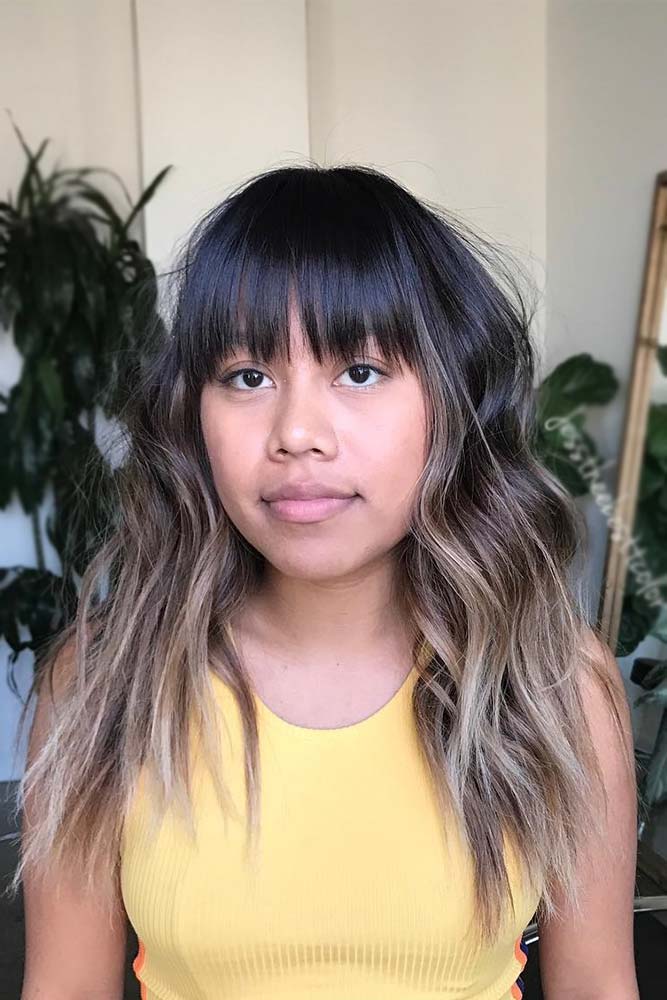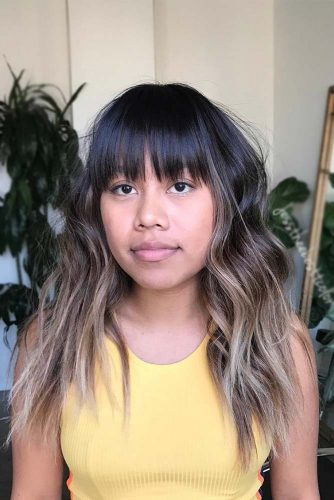 Layered haircut will be perfect if you want to create more volume. Add blonde balayage to your dark brunette hair, and you'll look irresistibly beautiful.
Copper Highlights On Brown Hair
Source: petermenezes via Instagram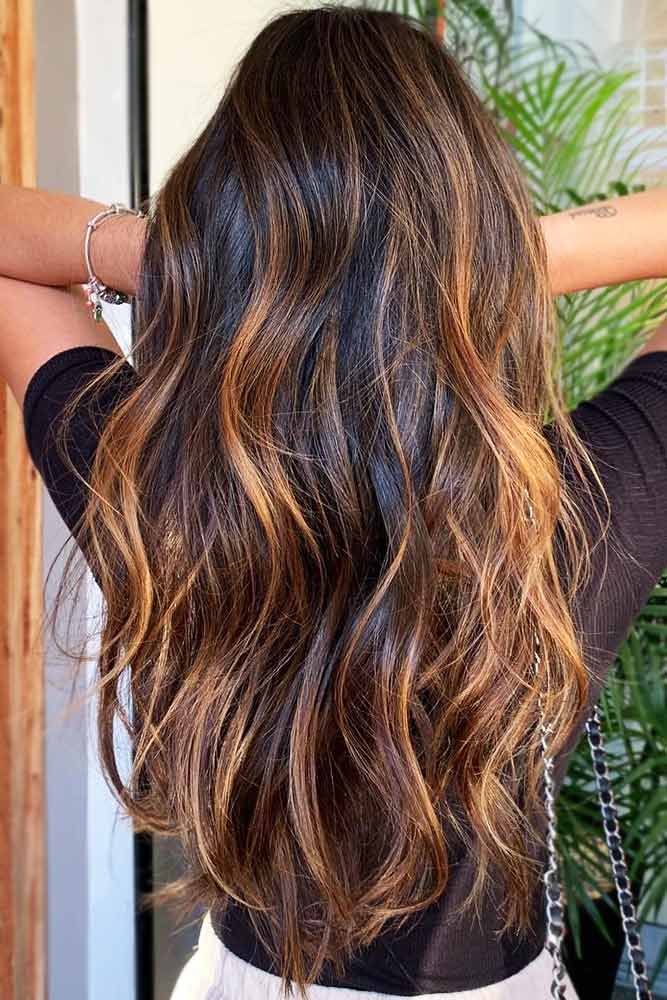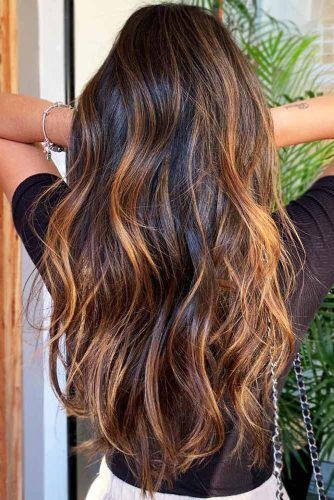 «Wow,» - if this is the word you want to hear, then go for this marvelous look with rose copper highlights on brown hair. This combination of hair colors looks simply astonishing!
Sun Kissed Brown Balayage
Source: sammiiwang via Instagram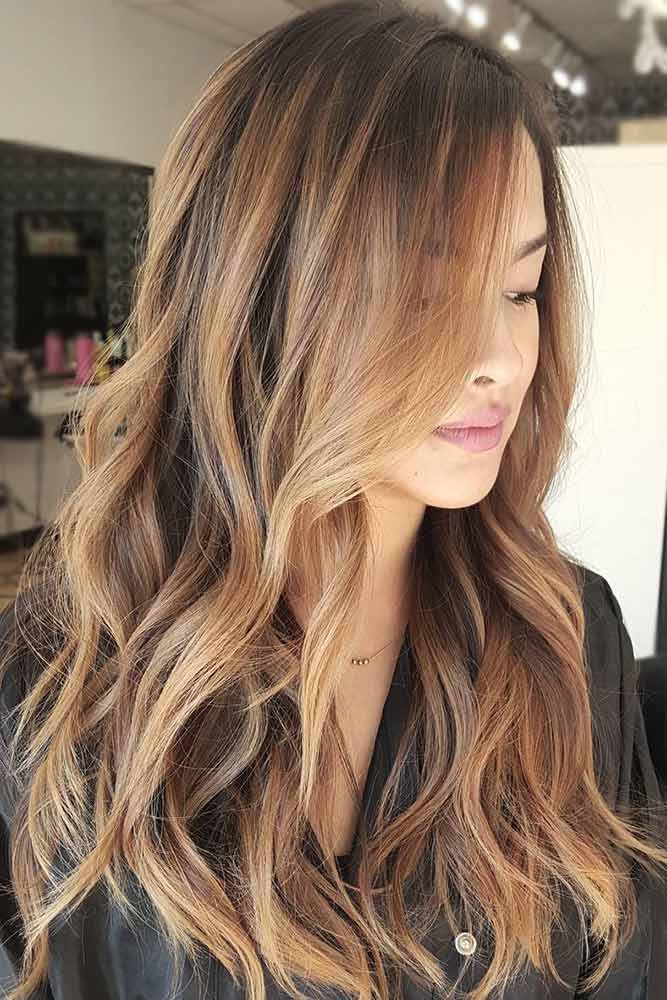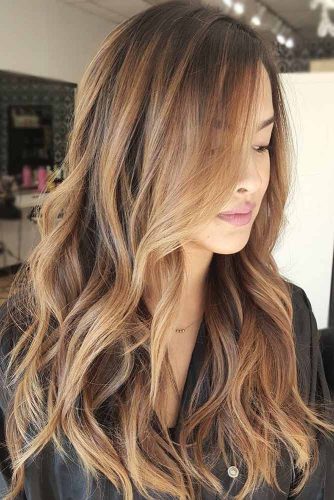 Brown balayage with a sun kissed effect looks extremely natural. Opt for the highlights with an undertone you need – it may be cool or warm, depending on your complexion.
Blonde Highlights On Brown Hair
Source: sharchang via Instagram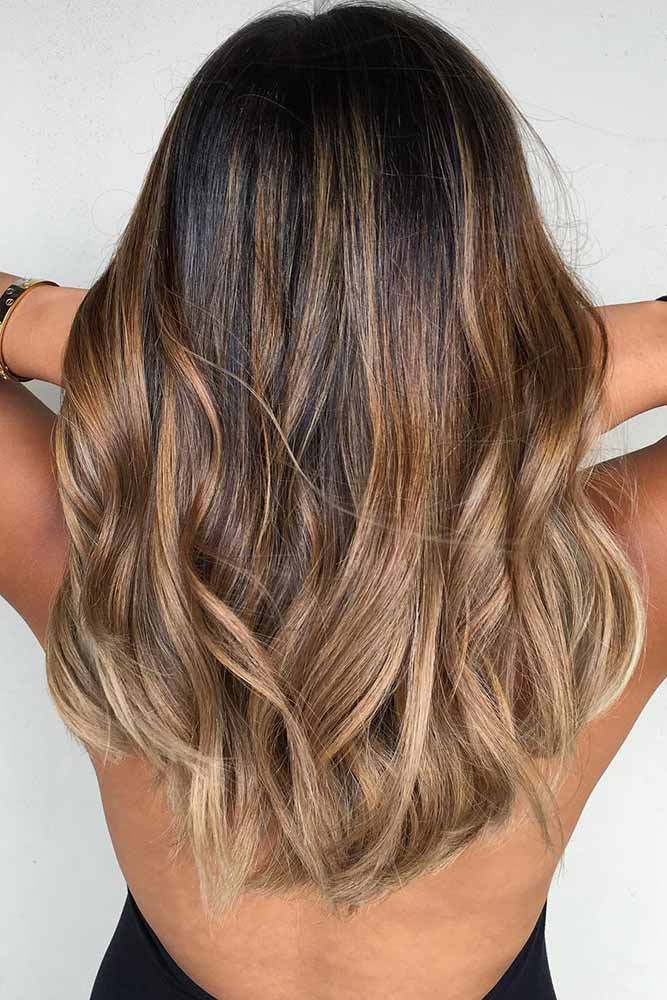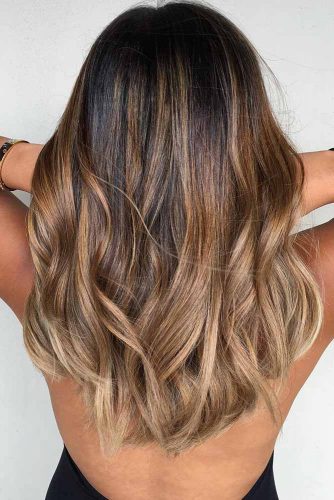 In order to give your chocolate brown a fresh start, opt for blonde highlights. Some strands of blonde highlights make a real miracle. This kind of upgrade adds a touch of style to your look.
enable
FAQ: Brown Hair Color
Can I dye my brown hair pink without bleaching it?
There is no way to get pastel pink hair without bleach. In fact, for a pastel pink to look ideal and take the pastel pink tone, the hair must be bleached virtually white.
How can I dye my dark brown hair light brown?
You'll need to lighten your hair color with bleach to brighten your dark strands and to get blonde highlights. Bleaching will assist you in lifting your hair color. Always keep in mind that your hair can only be lightened two shades every session.
What colors make light brown?
Place equal amounts of primary colors on your palette if you want to make a light brown color. Blend the blue, yellow and red colors with a palette knife or a brush until they create a brown tint. To lighten the brown color, add a small bit of white.