Curly hair is something that any woman can sport, at least for a short period of time. Are you unsure if that's true? Well, just think about it. Unlike wavy hair, naturally curly and curled hair looks exactly the same. And waved hair appears a bit messy or, so-to-say, clumsy, with locks lying in alternating directions or simply too polished. Of course, a professional hair stylist is capable of creating naturally-looking waves, but we don't have one at our service every day. So, it's a smart choice to curl your hair instead of waving it. And no one will ever guess you did that!
ADVERTISEMENT ‧ CONTINUE READING BELOW
Curly Hair Ideas
Source: thereallialovee via Instagram, ryabchik.moscow via Instagram, alyssarxs via Instagram
When it comes to curly hair, hair stylists differentiate short curly hair, medium curly hair, shoulder length curly hair (don't confuse these two), and long curly hair. But besides the obvious difference in length, these types of curled hair have different styling tricks and involve different types of curls.
ADVERTISEMENT ‧ CONTINUE READING BELOW
Pixie Haircut
Source: _gorgeousash via Instagram, kristinakatsabina via Instagram, mua_myesha via Instagram
There's nothing as dramatic, bold, and feminine as pixie haircuts. Indeed, this short and sharp haircut stands out in the world of fashion. Wait a minute! Is it a curly pixie? Oh my, it seems like we've just dropped dead and risen alive looking at this curly masterpiece full of life and stunning flirty coils. In simple words, curl your pixie or cut your curls short if you want to slay.
Bob Haircut
Source: nubiarezo via Instagram, thereallialovee via Instagram
Short curly hair is the easiest to style. Depending on your hair texture, choose the curling method. When your hair is clean and wet, apply the curling product of your preference and curl your hair. Finish with hair spray.
ADVERTISEMENT ‧ CONTINUE READING BELOW
Shoulder Length Curly Hair
Source:
annettaprimadonna via Instagram
,
jiordyn via Instagram
,
jujubamakeup via Instagram
Unlike short and revolting, shoulder length curly hair appears quite gorgeous, which makes it appropriate for multiple occasions. Plus, you won't have any difficulty in styling it or make it long-lasting.
Sometimes it is more than fun to play around with styles that were trendy in the past; voluminous messy curs combine with spice red hair are what you need to succeed with an old-new look.
Medium Curly Hair
Source: sarahangius via Instagram, julissa_prado via Instagram, brunaramosfe via Instagram
As for medium curly hair, it's a bit tricky to style and maintain it. And to tell the truth, if your hair is thick, the curls will start falling apart soon, even if you apply a ton of hair spray. Besides, this length won't allow for super-tight curls.
Curly hair does not mean that color experimentation is out of the picture. Update your sweet curly locks with trendy silver blonde shades and every man will be at your feet!
ADVERTISEMENT ‧ CONTINUE READING BELOW
Long Curly Hair
Source: caroline_spirandelli via Instagram, madelame via Instagram, emblu via Instagram
Long curly hair appears especially feminine and oozes romantic vibes. You will easily achieve tight and bounce curls if your hair is naturally wavy and fine. But unfortunately, owners of thick hair are unlikely to sport a long curled hairstyle for a long time. However, the right, generous amount of a holding product will help make it through a single event like a date or a birthday party.
Braided Hairstyles For Curly Hair
Source: andreaschoice via Instagram, chelliscurls via Instagram, kienyabooker via Instagram
Very often curly-haired beauties are pretty afraid of the experimentation due to the fear that something may go wrong. When it comes to braided hairstyles, there is literary nothing to go wrong even if your hair is super curly. Take your hair out of your face to enhance your beauty with the help of braided crown styles, and there is no way you will regret it!
Half Up Ponytail
Source: clatodd via Instagram, chloejaylois via Instagram, kienyabooker via Instagram
There is nothing better to add that chic and fun vibe to your look than a fancy, curly ponytail. Pull your curly mane up so that the front is all sleek and the back has all the party. Introducing fancy accessories are surely not out of the question!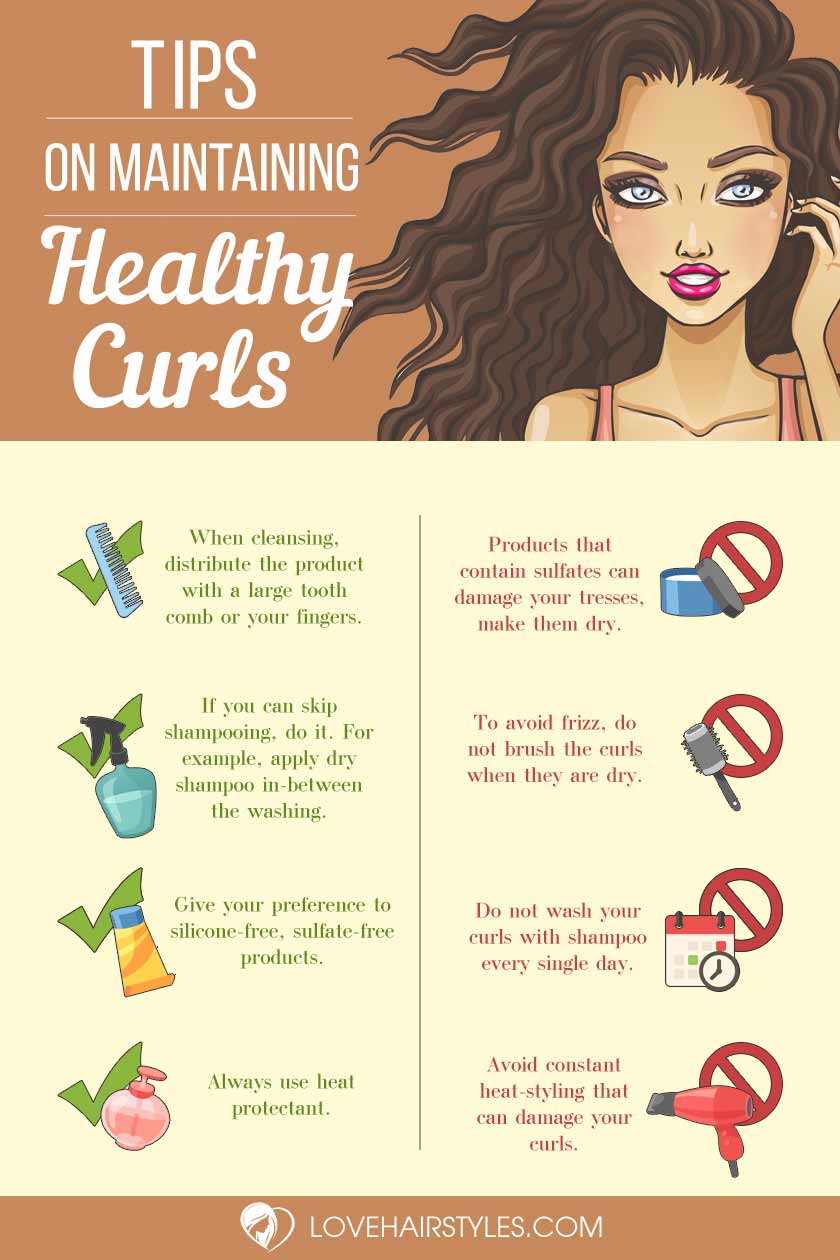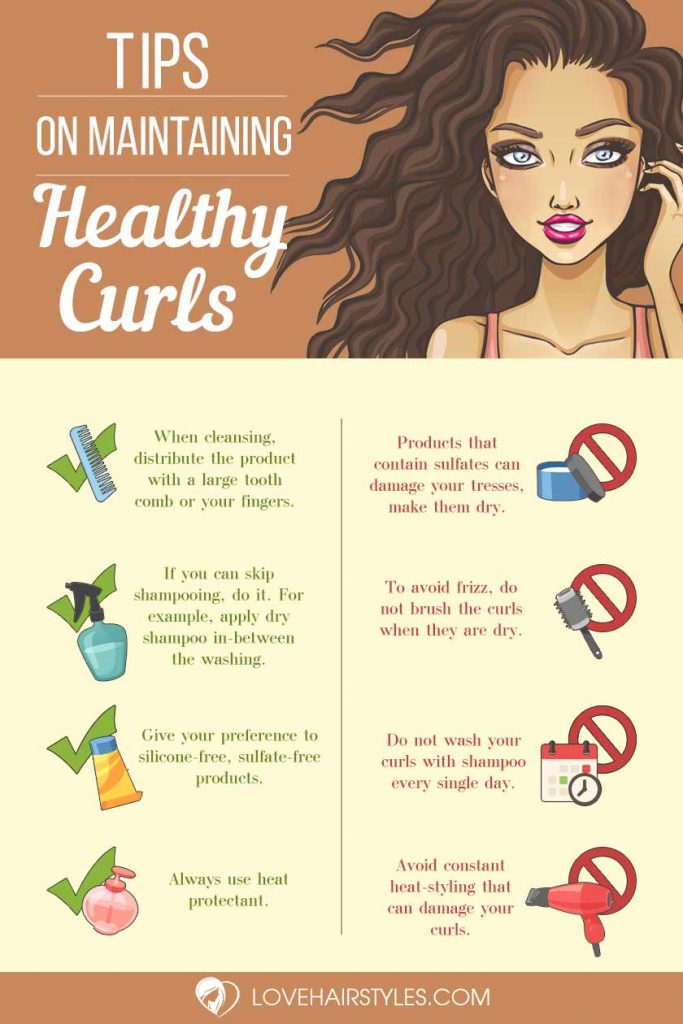 ADVERTISEMENT ‧ CONTINUE READING BELOW