Do you know how many classic haircuts for women are considered as never-ending trends? We are asking because of the common question that all women come across from time to time: "Is the hairstyle I like still popular today?". It's time to appreciate the power of classic things: they never get old. So you can rest assured as it's possible to get a perfect haircut that people won't ever call outdated.
Yes, there are some things that will always be popular with us girls, and classic haircuts for women also take part. If you feel like you are ready to bring in some excitement to your look, and you want your hairstyle to be trendy, read it till the end. Here you can find the haircuts that modern hairstylists from all over the world include in their must-try lists for every woman.
GET READY: THE MOST STYLISH HAIRCUTS ARE WAITING FOR YOU!
Pixie Haircut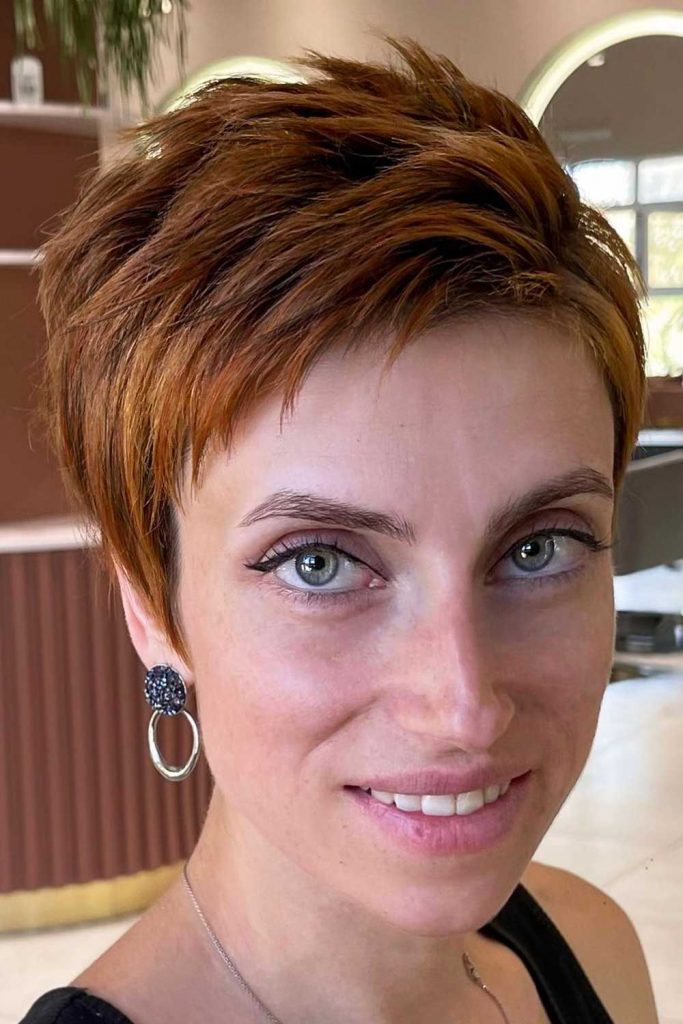 by @instagram_mila_kryshchykhina
When it comes to short haircuts for women, the first thing that comes to our minds is the good old pixie. If you think that such a haircut can hide your femininity, you're completely wrong! Nothing can hide our women's nature! So, let's find out why pixies stand among the most popular haircuts. Well, mostly because they are good for women at any age: it can be a good stylish detail for both lovely teens and grown-up women.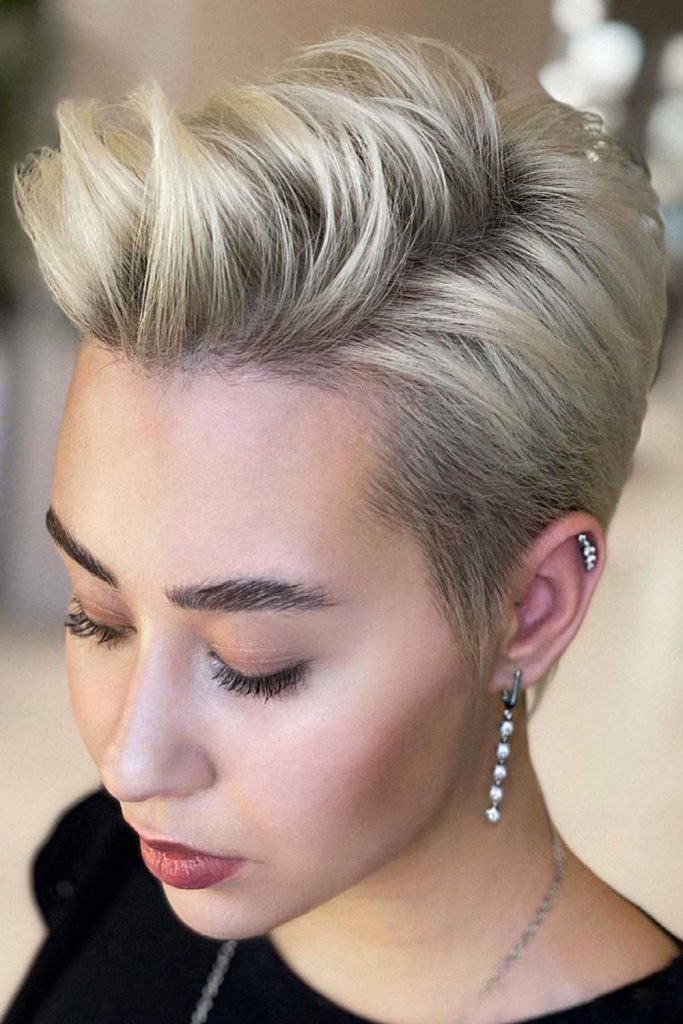 by @instagram_mila_kryshchykhina
So in case, you want to know if there are pixie haircuts for women over 50: Yes, there are. A lot of them! Just call your hairstylist and he or she will give you a suitable cut. And don't worry, pixies are totally affordable. You know that some women are insecure about their face shape. So here comes the pixie haircut to solve this trouble: the front locks of your pixie can frame your face and make it look more attractive.
Short Pixie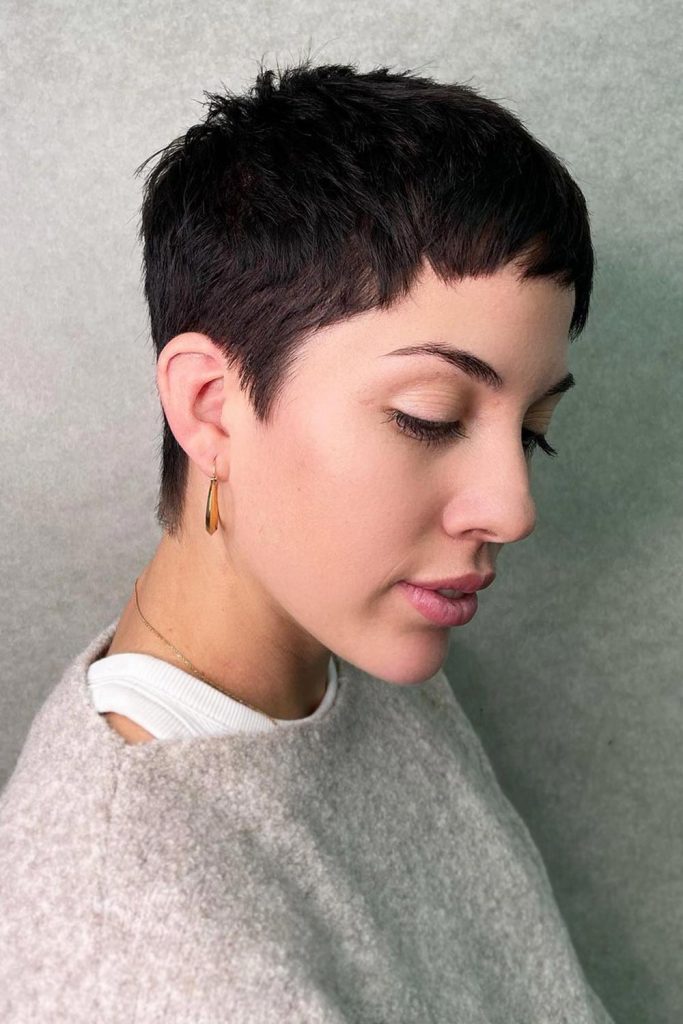 by @instagram_kristinn.oli
A short pixie, whatever it is, requires courage to pull it off. Needless to say, this haircut keeps the face as open as possible, and most women aren't confident enough for that. Also, for some unknown reasons, ladies tend to think that this haircut is limited in styling options. Although you won't be able to wear posh braided updos, but there are still lots of amazing hairstyles you can do with the cut. On top of that, short pixies look smart and sophisticated, adapting to anything from casual to formal image. As for styling options, you can play around with the texture and parting in any way you want!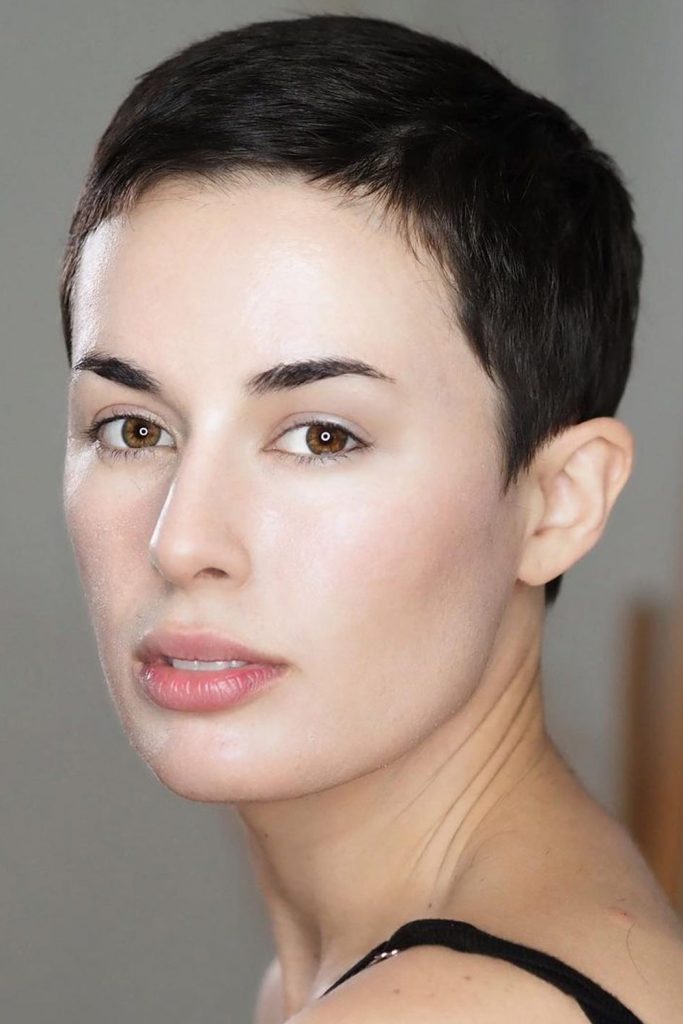 by @instagram_shorthair.losangeles
Long Pixie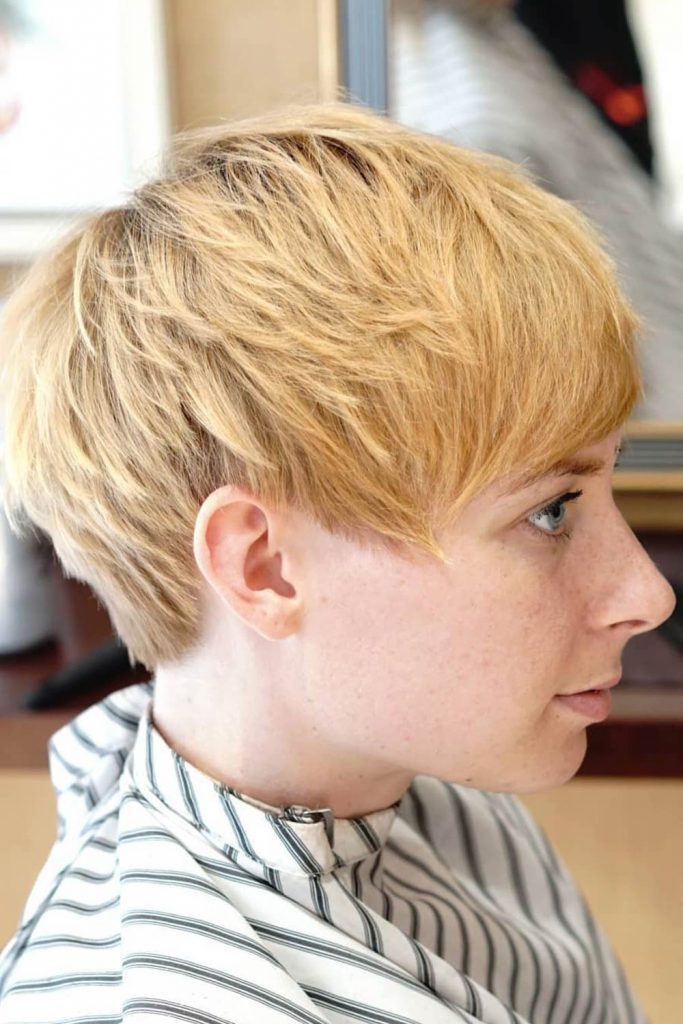 by @instagram_phoneypony_barber
Those who can't imagine their lives without styling experiments and face-framing looks opt for longer variations of pixies. Such haircuts go ravishingly with bangs and layers, which are the most requested looks modern hairstylists are asked for every day. Also, you can play around with the long top of your pixie, switching between partings or even rocking the iconic wet hair look. Unlike short pixies, this variation requires more upkeep, but it's still considered a stylish and pretty low-maintenance haircut.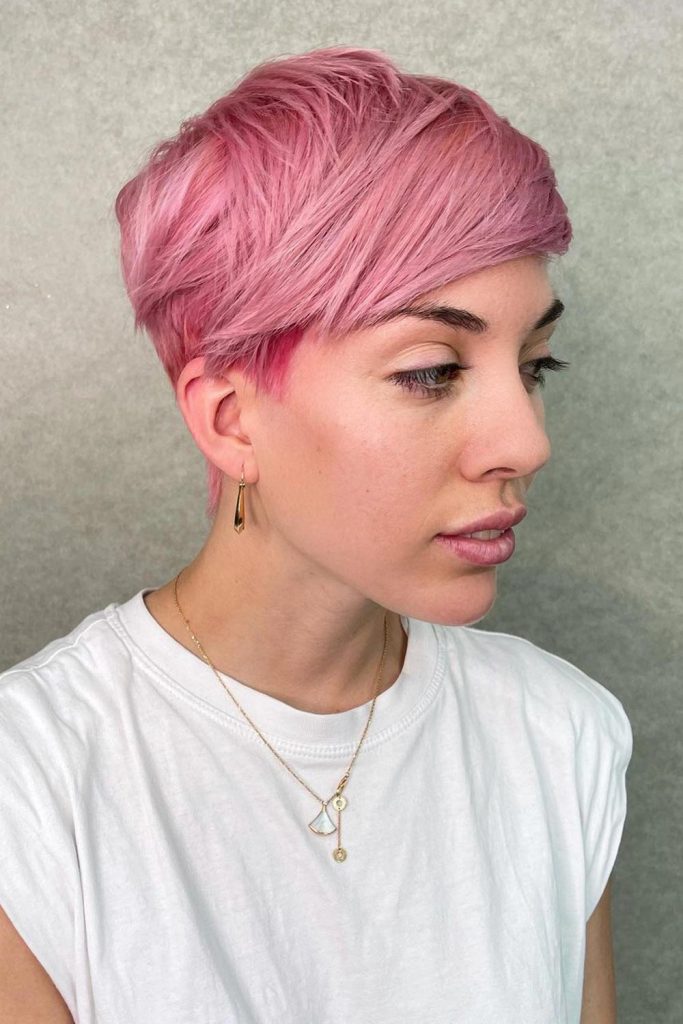 by @instagram_kristinn.oli
Pixie With Undercut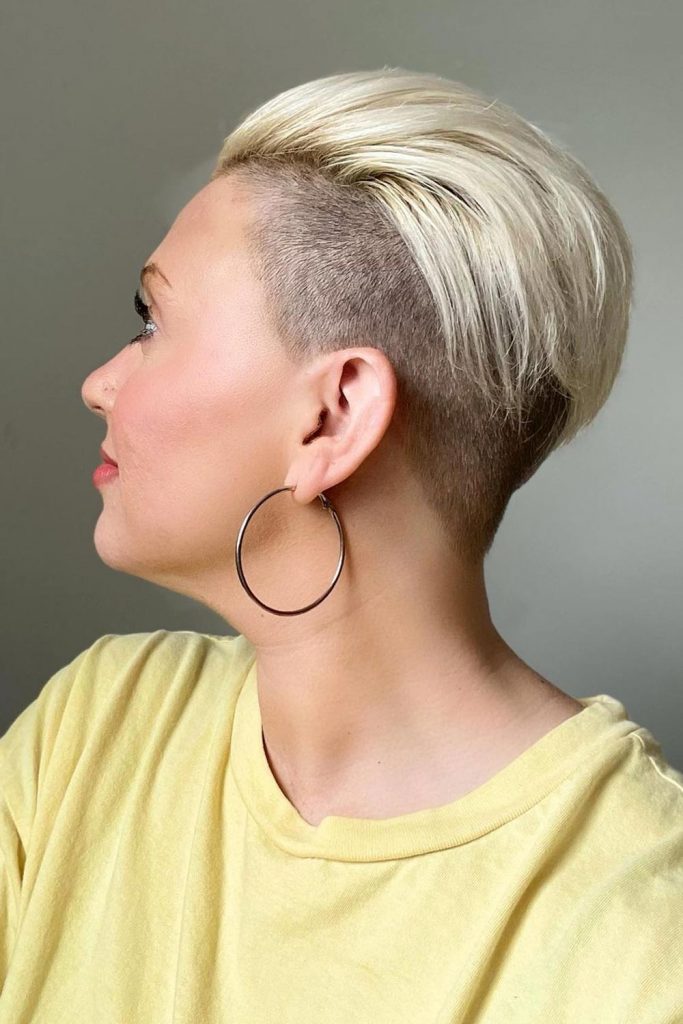 by @instagram_short_n_sweet823
Pixies can be smart, sophisticated, girly, and, as it turns out, bold! Your hair is the mirror of who you are, so the right haircut is key to being yourself. Luckily for all ladies, pixies know that like no one else, offering tons of different ideas for all tastes and images. If you want your pixie to show its daring side, you need to sacrifice some length on your sides, letting undercut into your life. As for the top, the options are endless: you can give them a slight chop and wear as a fringe, flip them to the back, and style them to the side.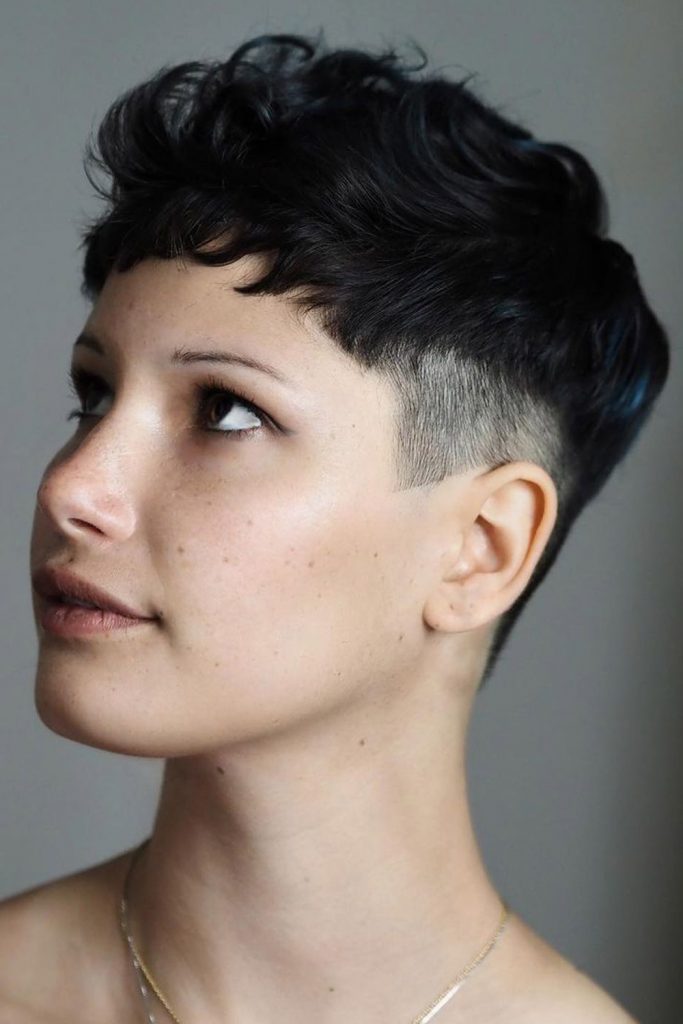 by @instagram_shorthair.losangeles
Side-Swept Bangs Haircuts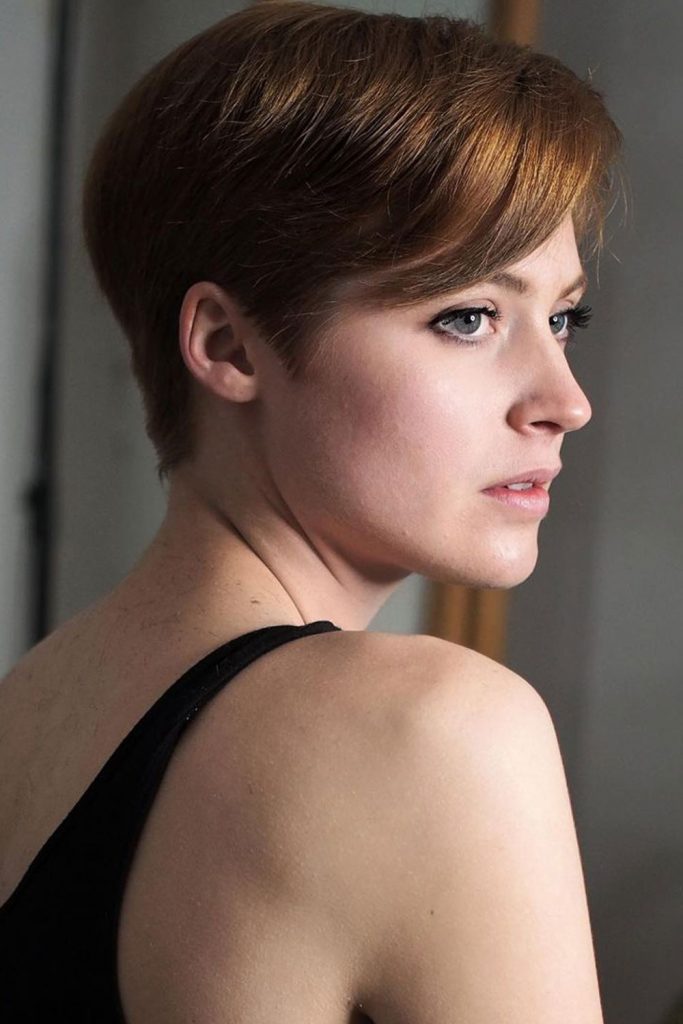 by @instagram_shorthair.losangeles
Before moving to the medium haircuts for women, let's see some more short classic haircuts for women that we will always find stylish. The truth is short women's haircuts that feature bangs have always been in demand as they bring us lots of advantages. Whether it's a pixie, short bob or a classic short haircut, bangs know how to adorn any haircut you choose. They bring a textured and a bit messy silhouette to your hair, thus making you look younger. Don't believe that your haircut can hide your age? Look at these pictures, then. There's no way people will guess your age when you flaunt with such a fresh girly hairstyle. It doesn't matter how old you are or what type of hair you have, side-swept bangs will look fantastic on any girl. The only way to find out whether it suits you or not is to give it a try! Don't be afraid of hairstyle changes.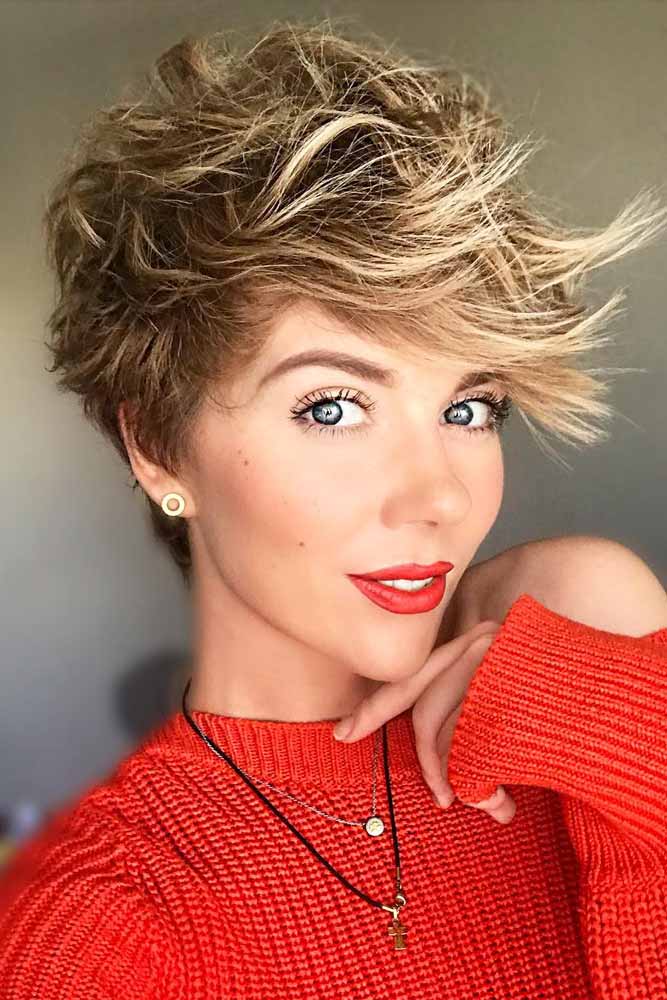 by @instagram_prozhanna
Bowl Cut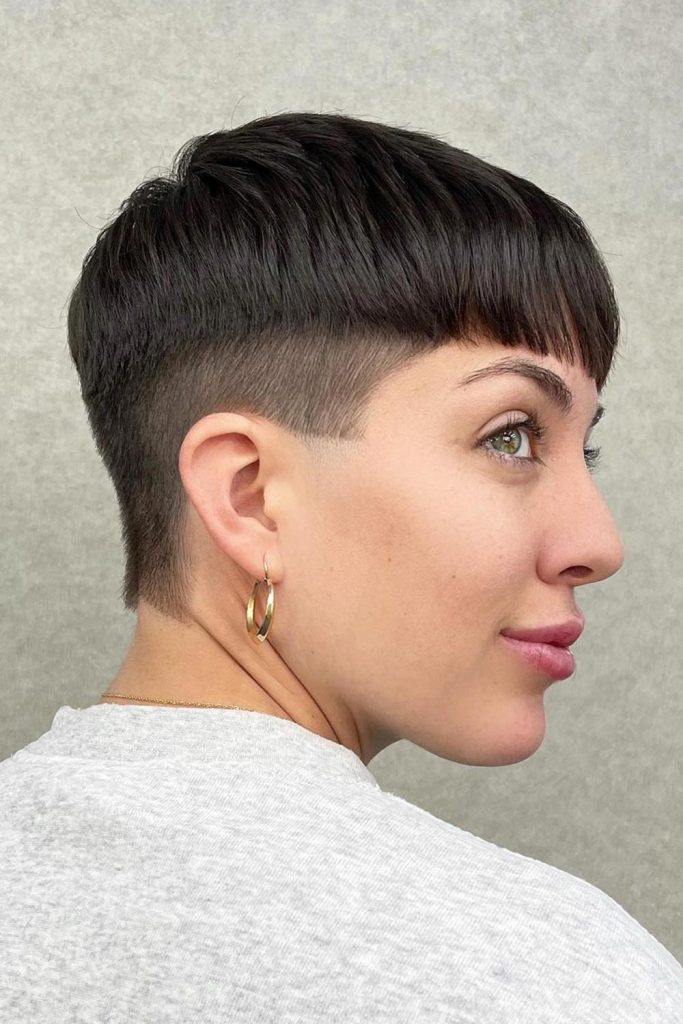 by @instagram_kristinn.oli
Do you remember the bowl haircut, by the way? Forget everything you've just remembered, as this haircut has gone through several upgrades, becoming one of the hottest trends of now. No, you don't need to cut your hair with a bowl on your head to recreate this look; gone are those days! Today, the bowl can be done in a variety of ways, featuring creative length graduations, tapers, and layers. And you know what? That's only the beginning! Since this haircut is simple enough, it allows for various customizations, so you can always make this cut work for your specific features. Also, you can combine the bowl with many popular short cuts like bobs and pixies to achieve some framing at the front or some volume on the top. To get the most of this trend, spice it up with two-toned coloring, where one color sits on top.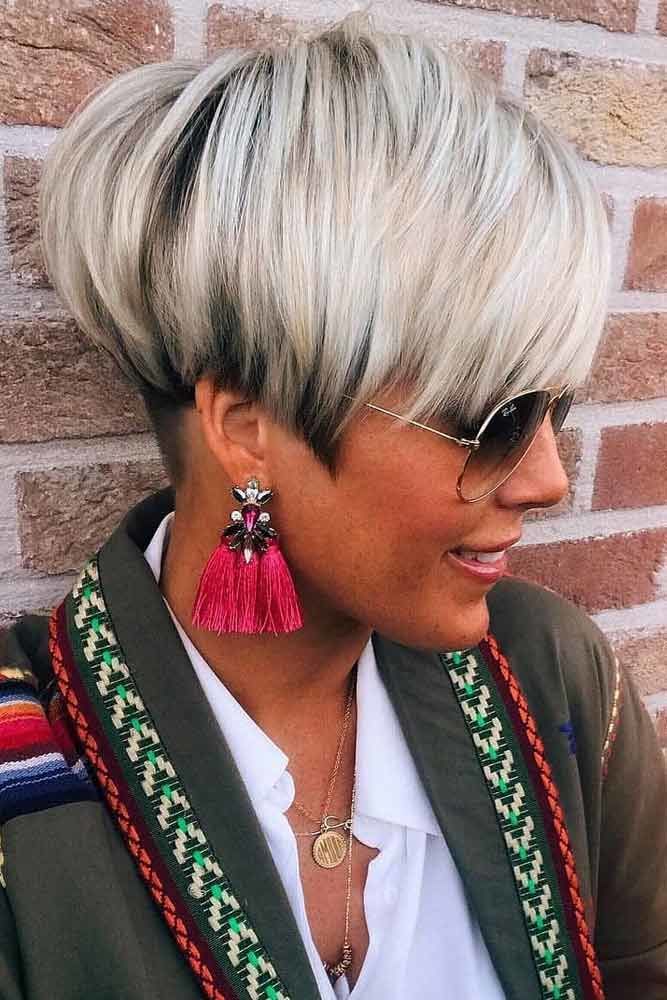 by @instagram_lavieduneblondie
Classic Bob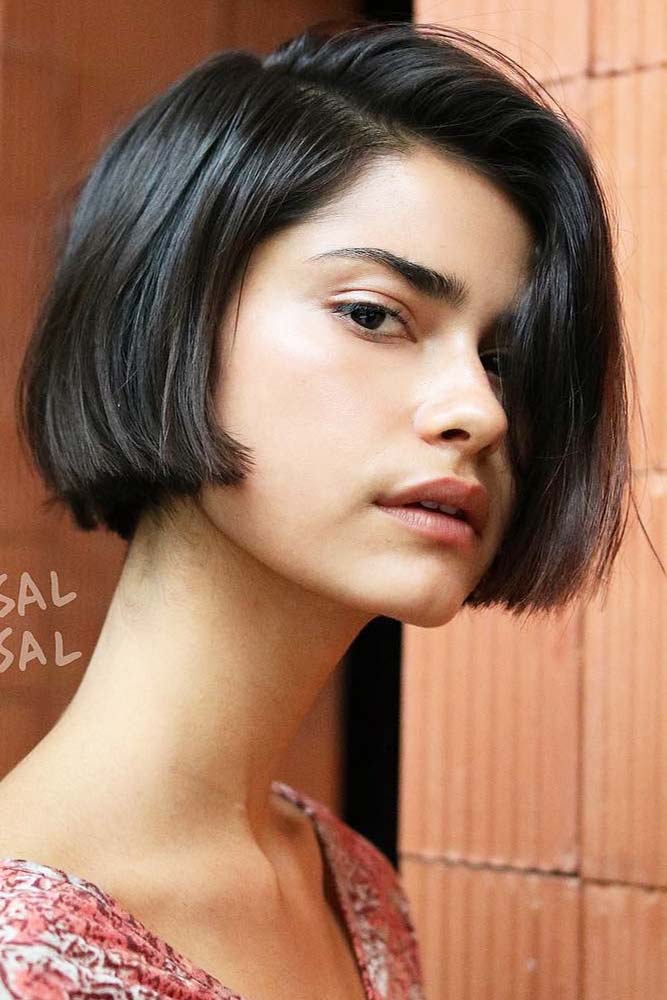 by @instagram_salsalhair
The classic bob is called so not for nothing. "Classic" means outstanding of its kind, so no wonder that it will be the first result when you search the Internet for short haircuts for women. Classic bob haircut never fails, there are no hairstylists who experienced that the bob wasn't suitable, as it's really versatile: it looks good on any hair length, any hair type, and any hair color. If you are strong enough to cut your hair short, opt for bob to get the needed result. You can style your brand new haircut in any way you want: you can leave your hair straight or opt for a slightly waved variant. Just remember: the bob is your ace in the hole. And by the way, you can adorn your bob with bangs, they always come in handy for short classic haircuts for women.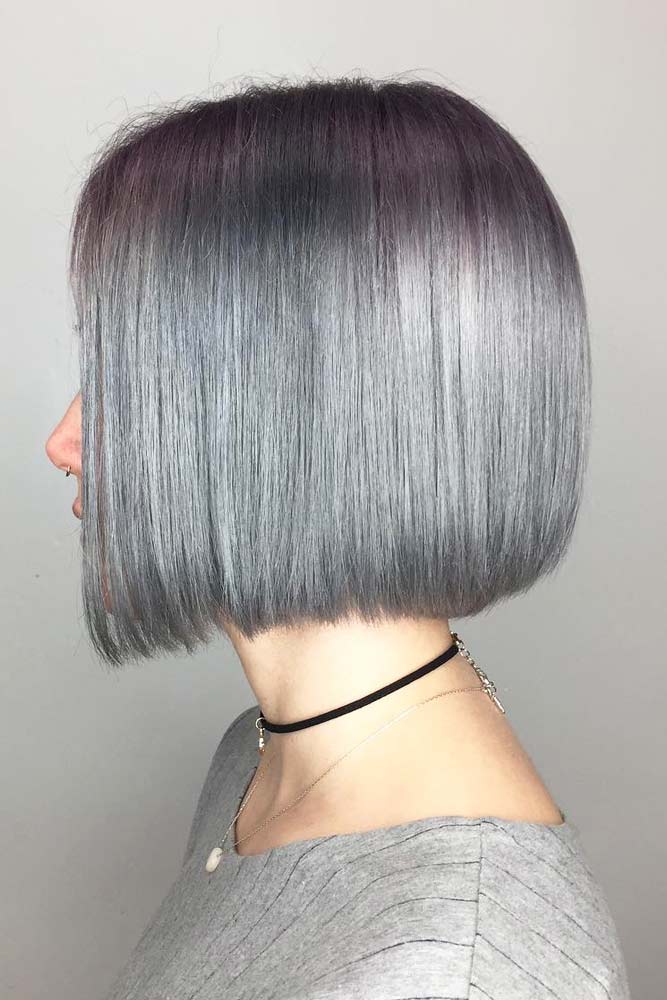 by @instagram_isaac4mayor
A-line Bob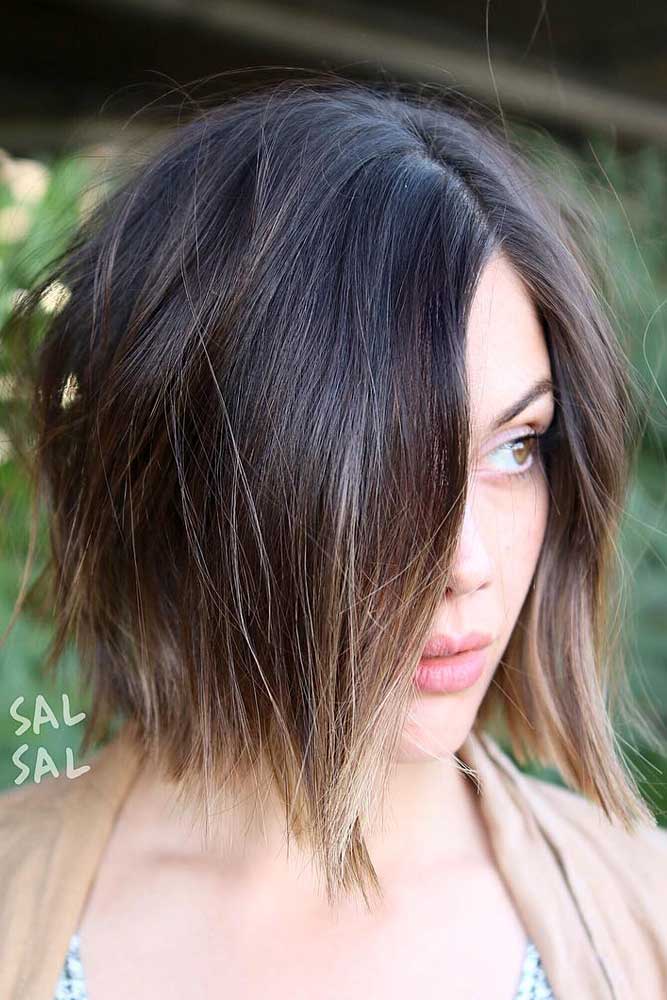 by @instagram_salsalhair
Now it's time to talk about classic haircuts for women with medium hair length. Those who have never done anything to their hair will love the A-line bob. This haircut is quite special: the front hair is longer than the hair on the sides and back. Such a form of the haircut gives a very interesting and dramatic look to women who decided to give it a try. Just look at these pictures: each bob is so different, yet absolutely amazing. Seems like this haircut knows the secret of a personal approach towards any woman. As for coloring technique, look how awesome you can sport your bob with a balayage or ombre, the colors are up to your imagination. Plus, you won't find women's haircuts for thin hair better than A-line bob: when it's waved it gives an unbelievable volume to your hair.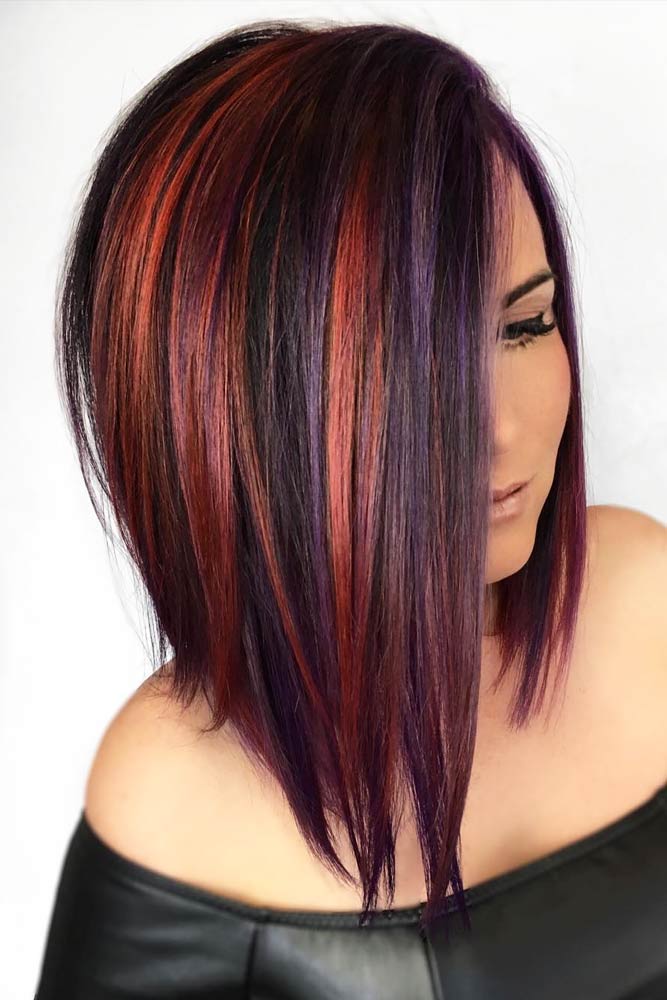 by @instagram_headrushdesigns
Side-Parted Bob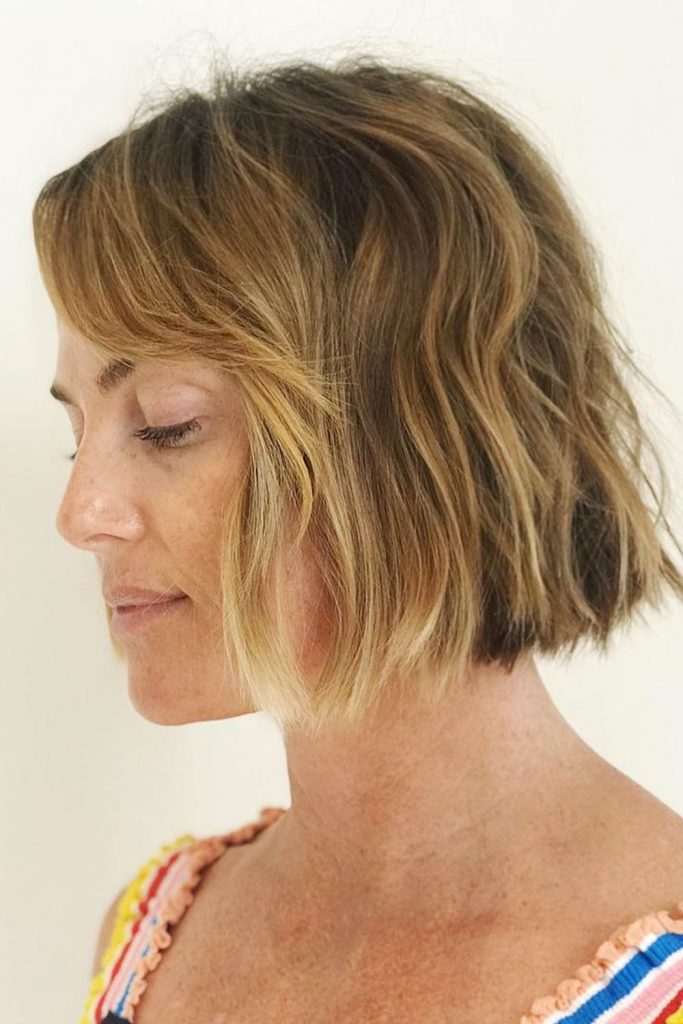 by @instagram_kinlochsalon
A side part is probably the best thing you can do with your bob haircut. Not only does it add tons of volume even to the weakest locks ever but it also give a slight touch of asymmetry that makes the look more interesting. Whether you wear it wavy, curly or straight, a bit of imbalance is enough to give a fresh take at your regular look in less than a minute. Bottom line? When you feel the need for volume, just flip your hair to the side and lock the look with hairspray.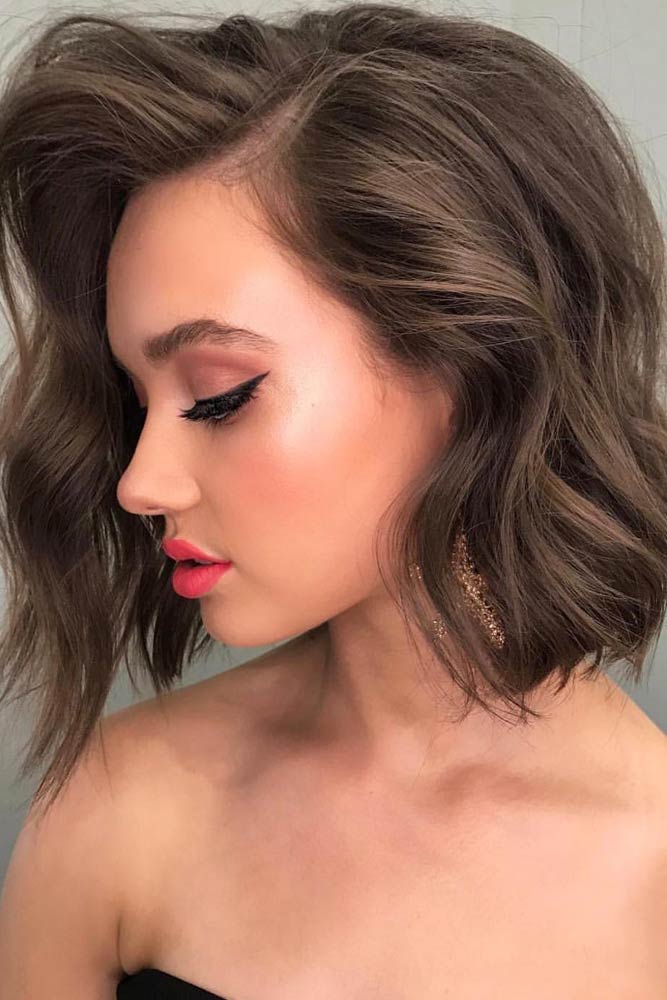 by @instagram_borisboriswho
Middle-Parted Lob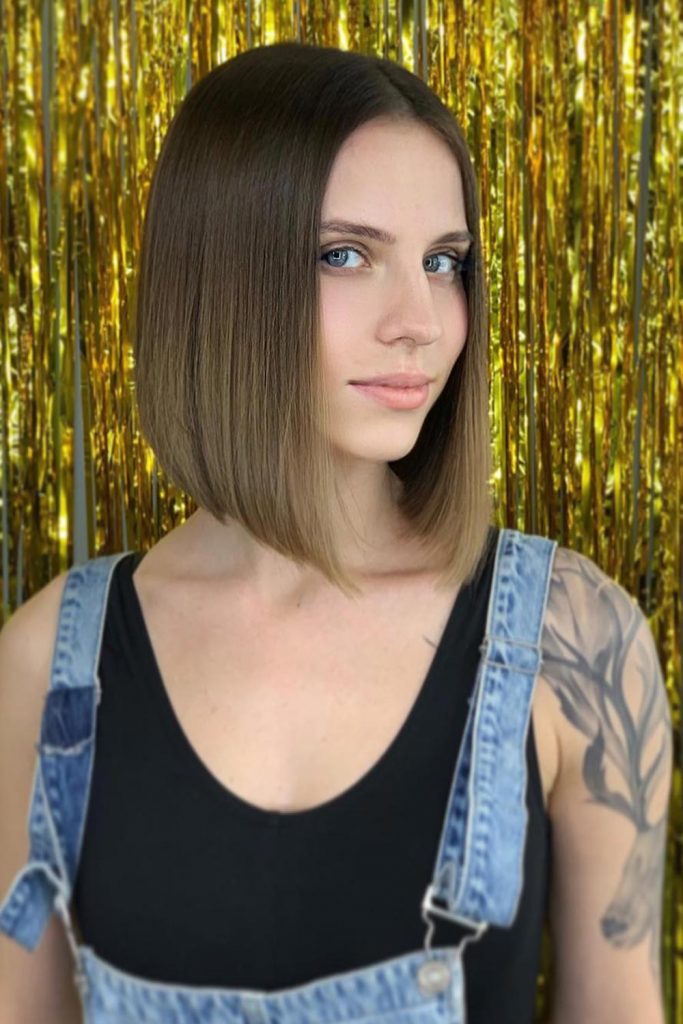 by @instagram_sergeyshapochka
A middle-parted lob is what appears in women's minds when they think of classic haircuts for women. While being pretty simple and unpretentious, as well as low-maintenance, these haircuts are extremely versatile in terms of styling. Well, that's what makes them classic - they have an approach to every liking. Middle parting works for all face shapes, making the face more attractive visually. As for the length, it's long enough to create defined and well-shaped waves and short enough to not outweigh the hair. In other words, you can't go wrong with this cut.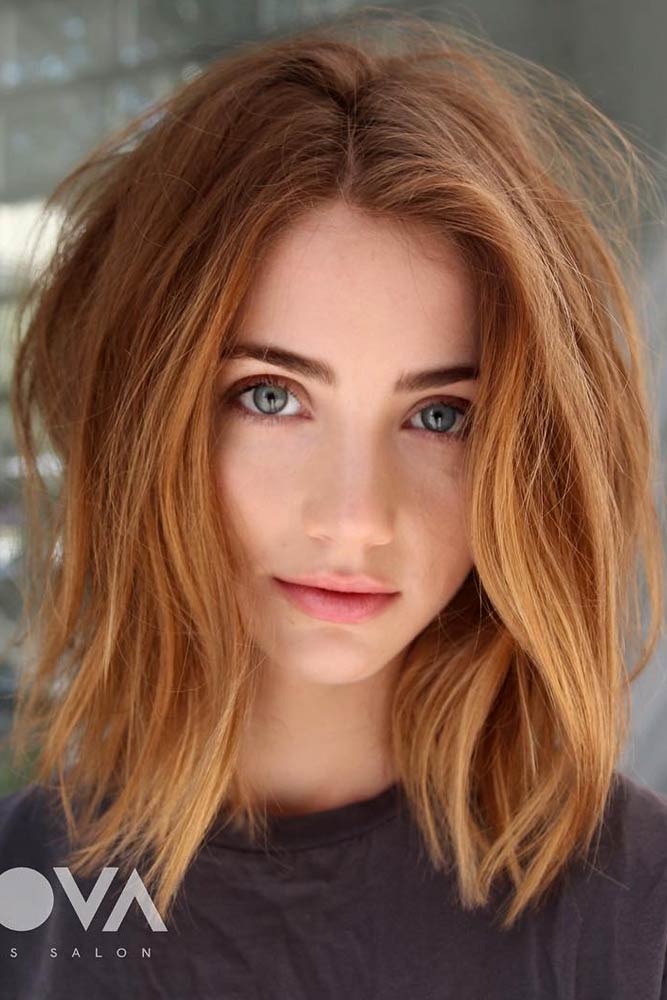 by @instagram_salsalhair
Angled Bob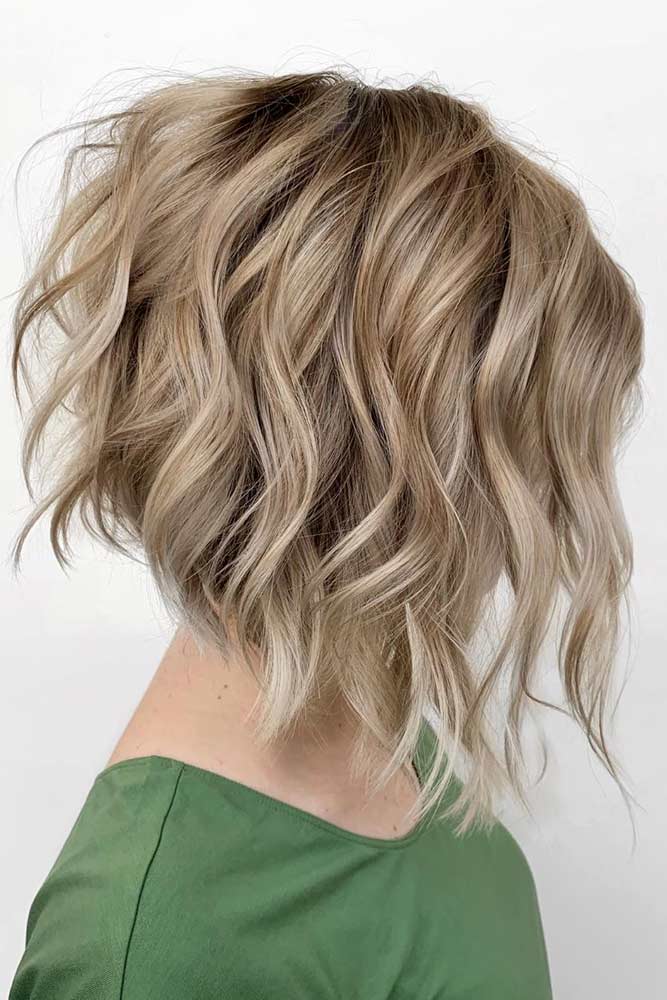 by @instagram_headrushdesigns
How about you to add some character to your haircut? When you want to make your silhouette more precise and sharp-looking, angled bob comes in. It's amazingly pointed and dramatic structure brings a great visual to the look, no matter how thin or thick your hair is. On wavy hair, it makes the waves even more effortless and distinctive; on straight locks, it provides edginess.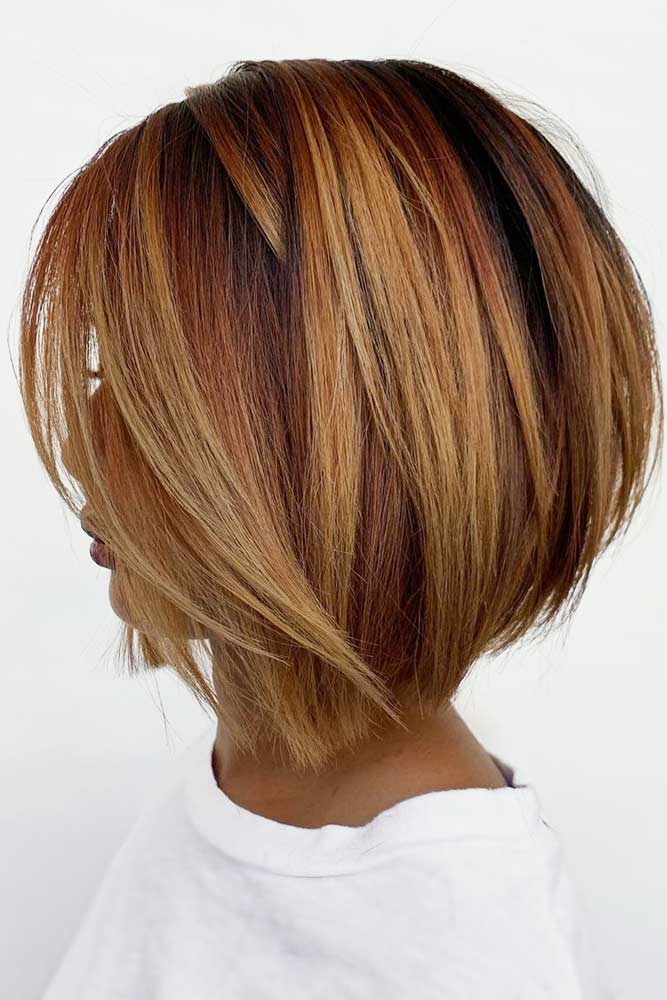 by @instagram_styled_by_carolynn
Blunt Lob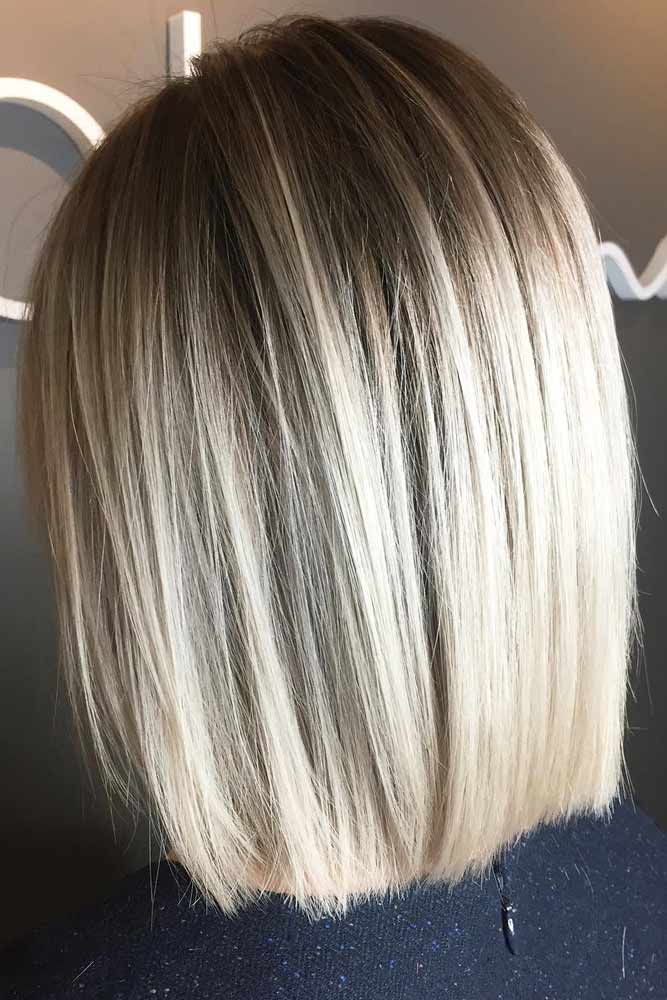 by @instagram_styles.by.sarah
Let's be honest, sometimes we just want to take a shortcut and find classic haircuts for women that works for everyone. And this haircut is called blunt lob. Why is it so good? It makes you look more statuesque, by elongating your neck. This is the haircut for those who seek noble and elegant looks. Also, the blunt bob is the most popular among all the hairstyles for 50-year-old women with long hair because it can return damaged hair to healthy. It's not a secret that women with long hair tend to use a straightener a lot, and the older we are the less sustainable our hair is. It's a one-size medium haircut, so once you cut your hair to this length, you will get a versatile haircut and get rid of stringy ends. Keep in mind that when looking for hairstyles for round faces, you can stop at the blunt lob: it's even more beneficial than you expect. We nearly forgot: it doesn't take a lot of money to get this cute haircut!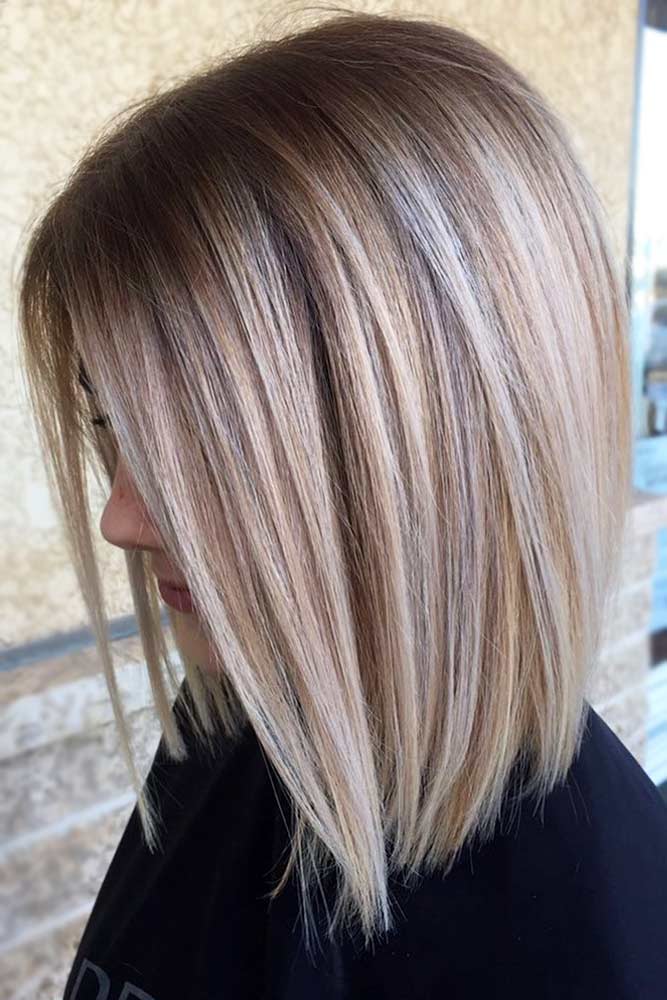 by @instagram_styles.by.sarah
Shag Haircut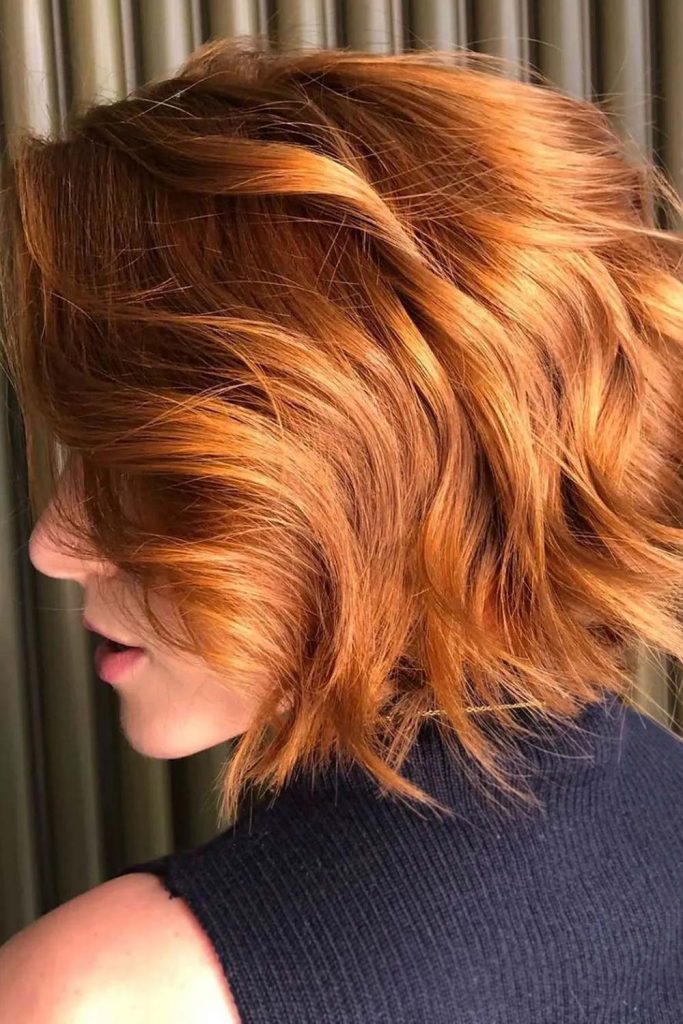 by @instagram_ruivosdobrasil
Shag haircuts are the masterpieces that we can enjoy since the 1970s. You can often see this haircut on celebrities, but why don't see it on your own head? You will be surprised when your hairstylist says it's ready: shag haircuts are something that every woman should try in her life. It creates an unusual and very voluminous silhouette at the same time. Your hair will look structured and kind of messy, giving you a truly trendy look. The best thing about this haircut is that it looks absolutely stunning with everybody's favorite bangs. Yes, this is a haircut every woman dreams about, how about making this dream come true for you?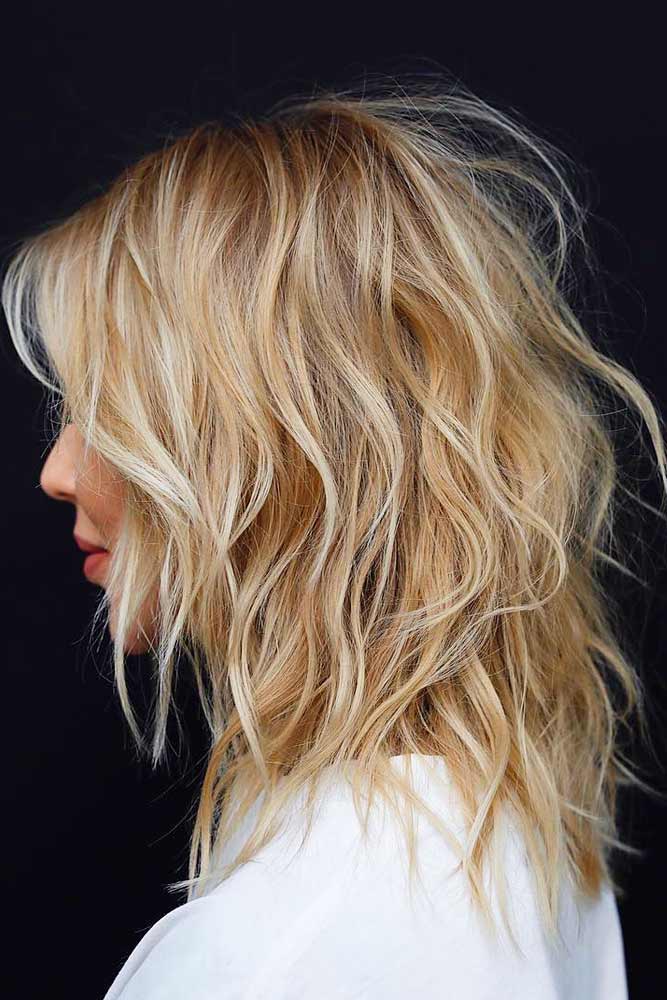 by @instagram_soraverly
Short Shag Haircut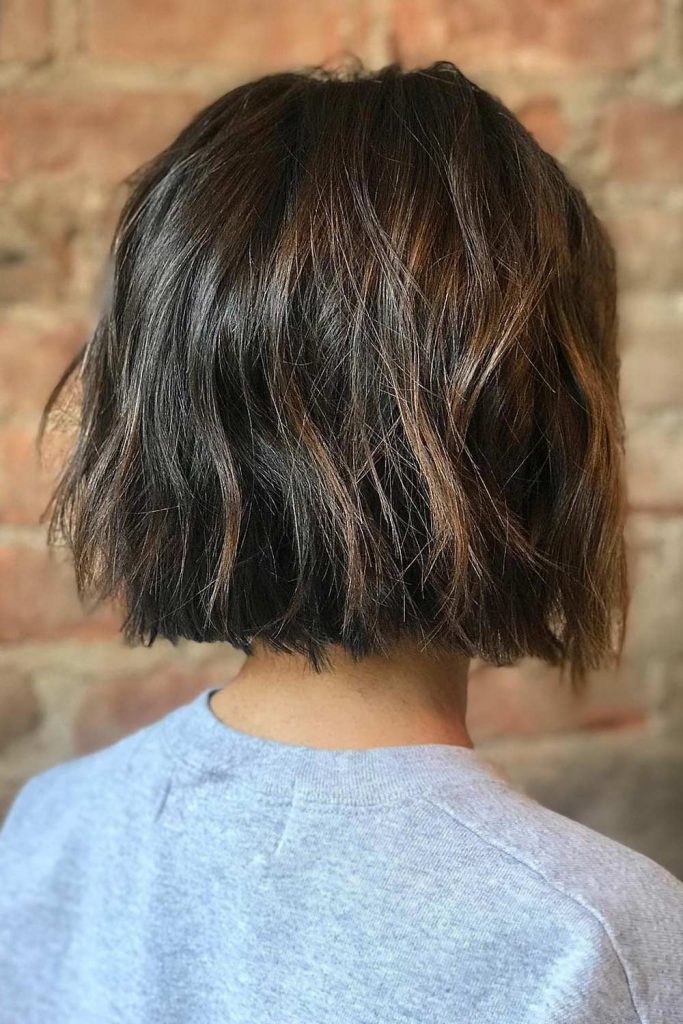 by @instagram_kinlochsalon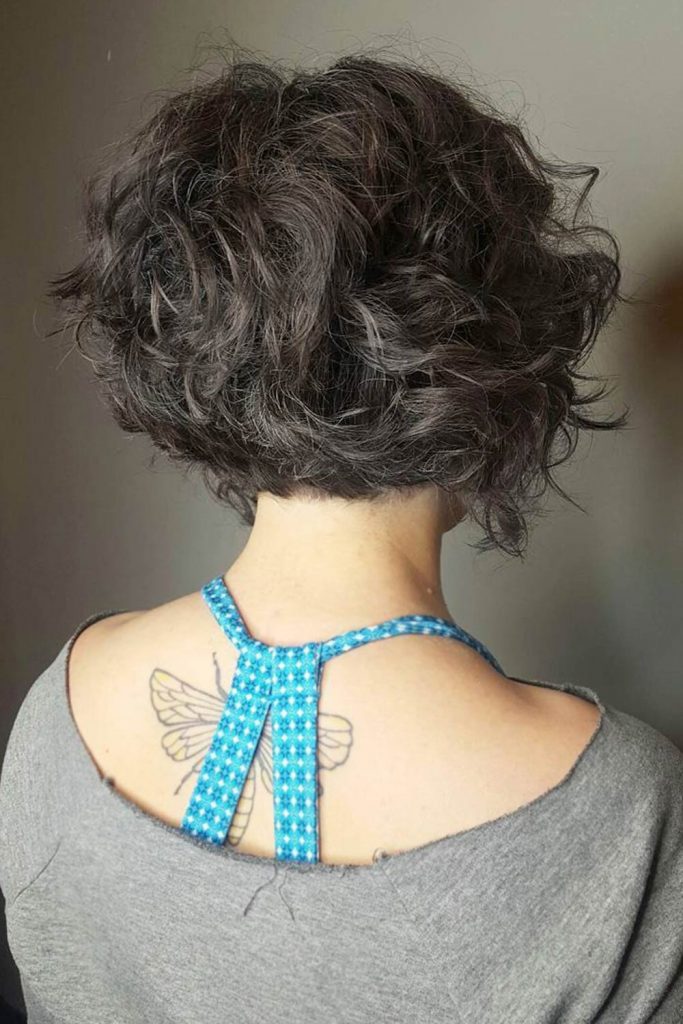 by @instagram_hair_by_marlo
Long Shag Haircut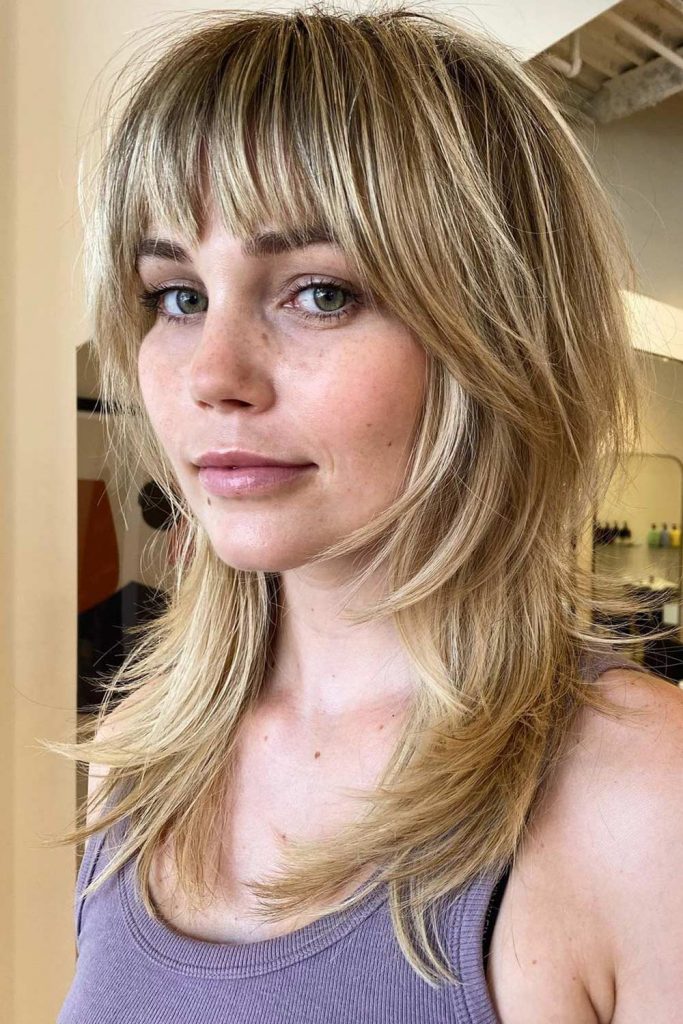 by @instagram_kinlochsalon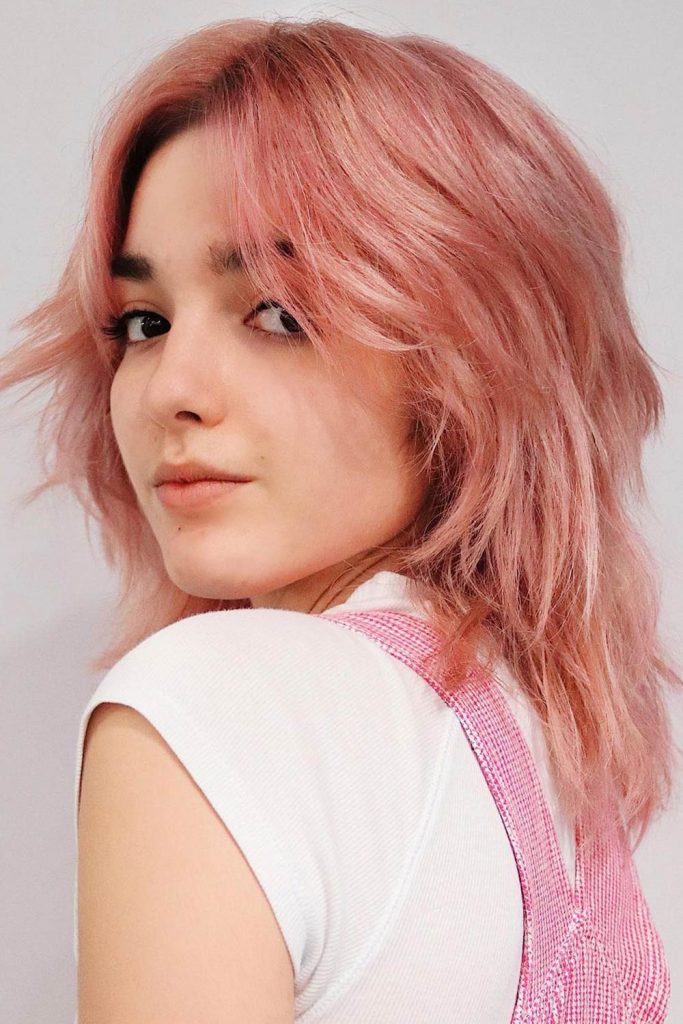 by @instagram_tomsmithhd
Layered Haircut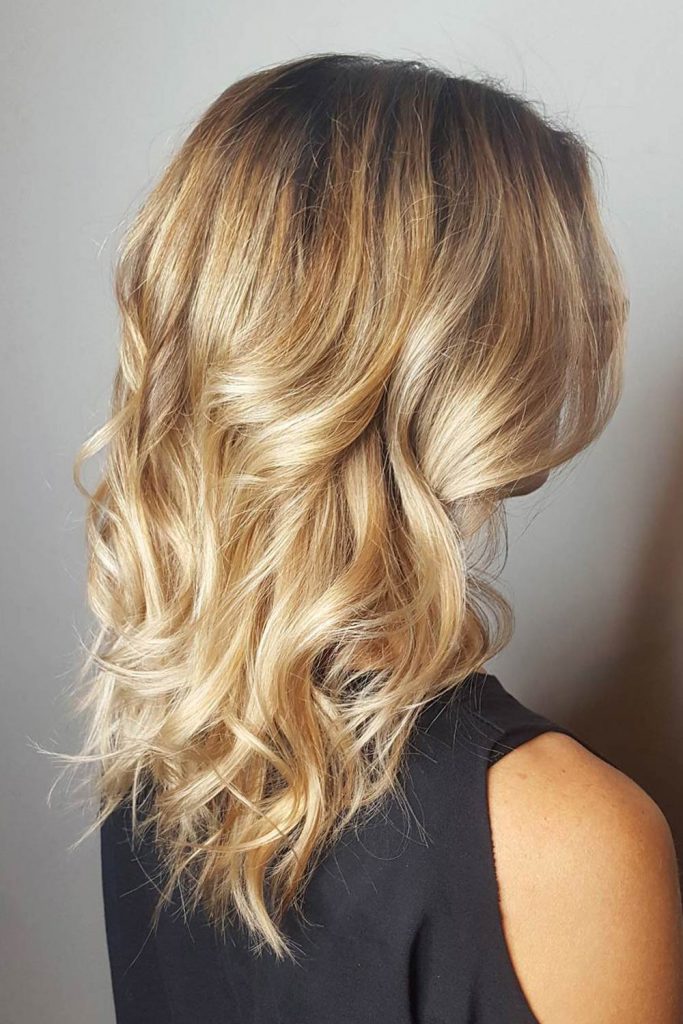 by @instagram_hair_by_marlo
Every layer of layered classic haircuts for women is meant to form a flawless look for you. And every layer has its own task, depending on what you want to achieve with your hairstyle. Girls that are tired of their thin and weak hair can opt for short volumizing layers to forget about hair troubles once and for all. As for girls that find it hard to style very thick hair, they can choose soft disconnected layers that include texturizing: this will make you feel comfortable with your hair. And if you just want to look stylish, opt for a face-framing layered haircut that will freshen up your look and add some positive vibes to your life.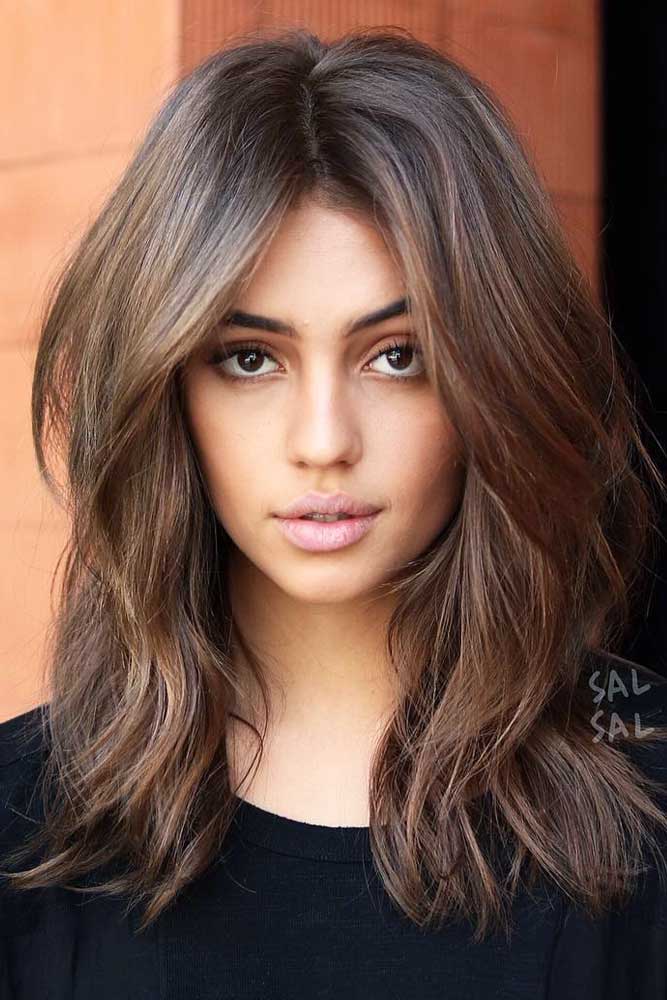 by @instagram_salsalhair
Asymmetrical Haircut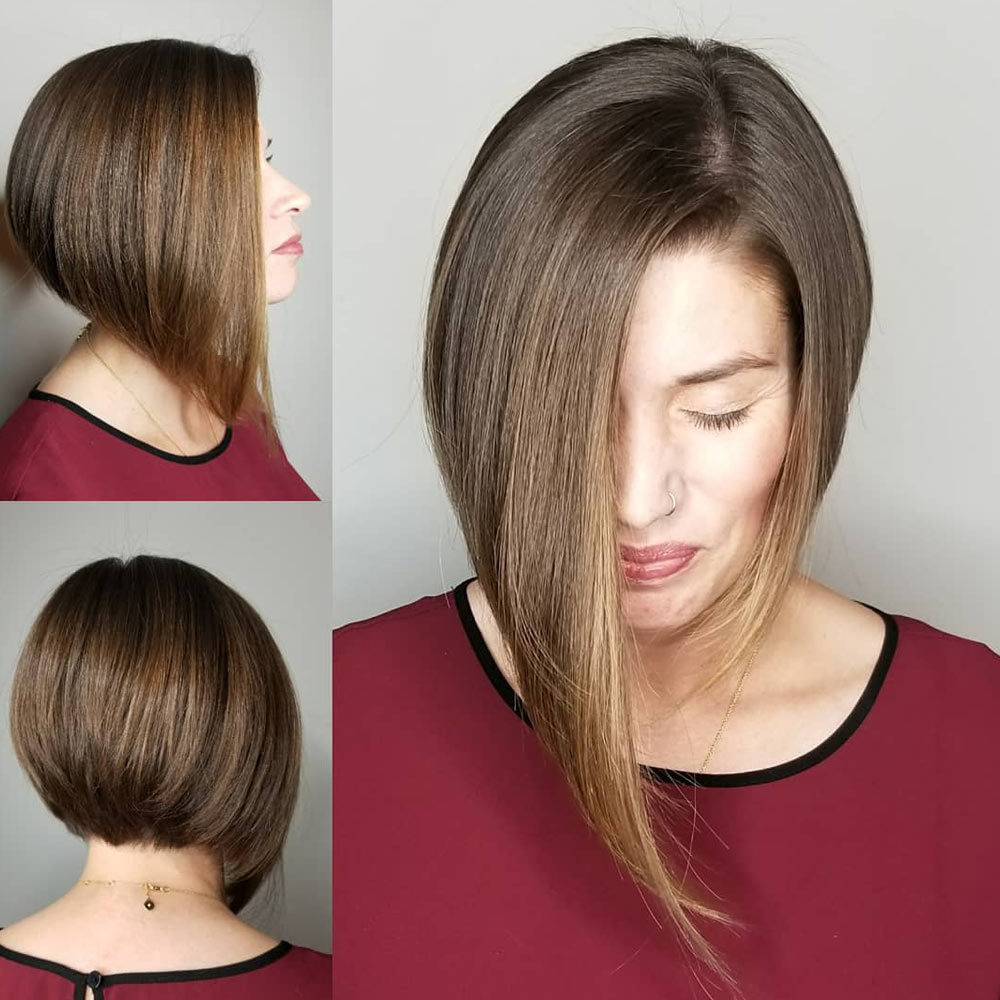 by @instagram_hair_by_marlo
If you dream of trying on a messy hairstyle, picking an asymmetrical cut is the first thing you should do. Stylish and effortless it will make any look you choose look bomb. Longer at the front, while being short at the back, it will also enhance the beauty of your facial features. Easy and effortless it will bring a new vibe to the way you look. Is that what you are looking for? Such a hairstyle will give you so much space to experiment that you will be pleased with your choice.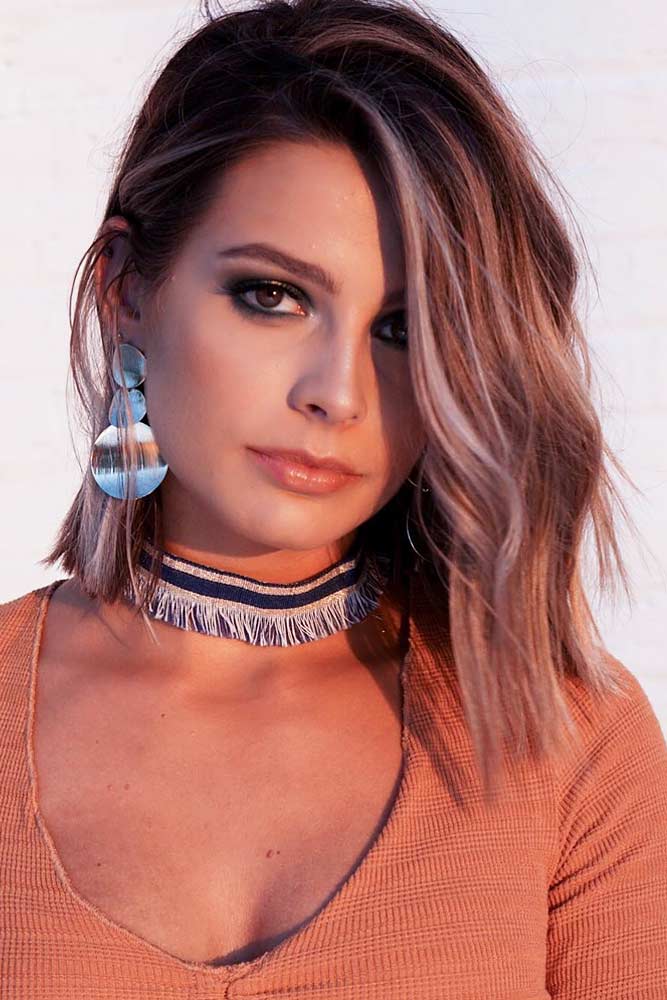 by @instagram_frances_hairartist
Inverted Haircut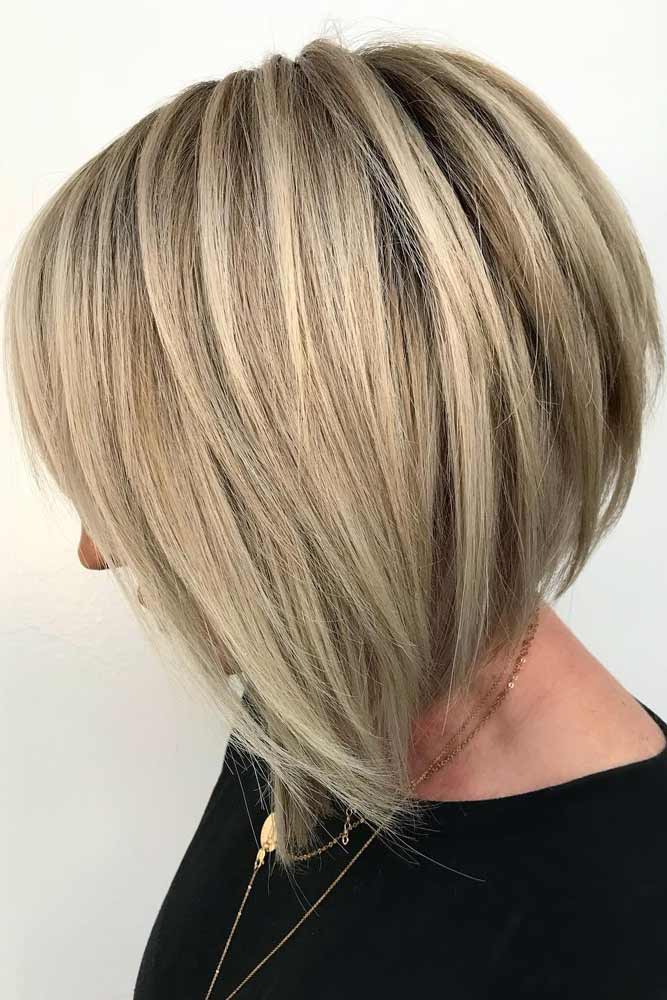 by @instagram_styled_by_carolynn
A neat looking inverted haircut is here to blow your mind. Many women don't even think of the way such a hairstyle as one of the classic haircuts for women would enhance their beauty. Short at the back and going longer to the front it will make your hair look super stylish every day. It is the one that brings a special vibe to the way you look without changing your appearance too much.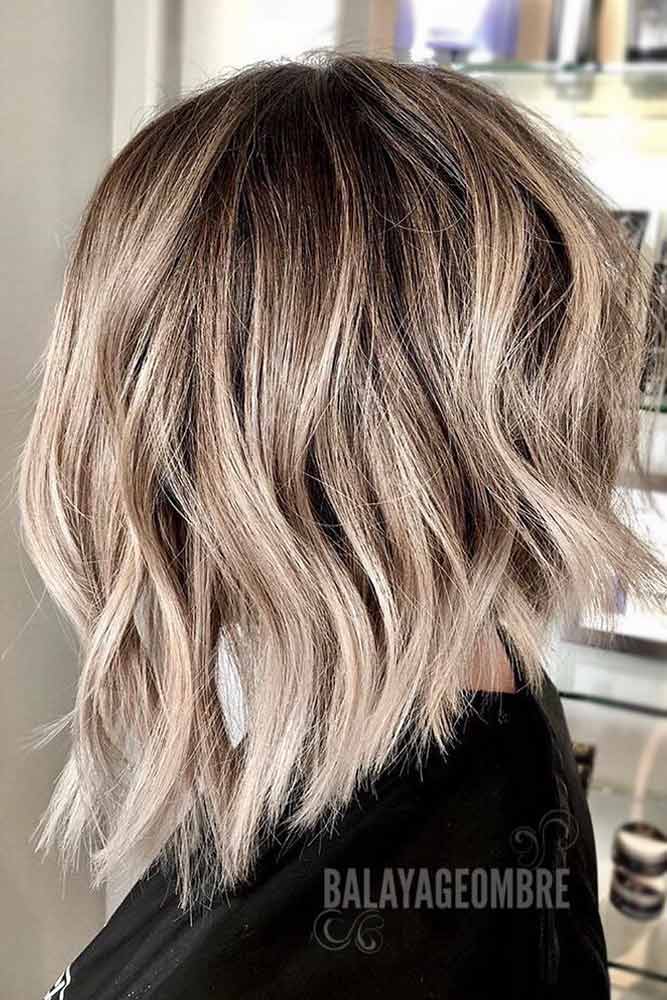 by @instagram_balayageombre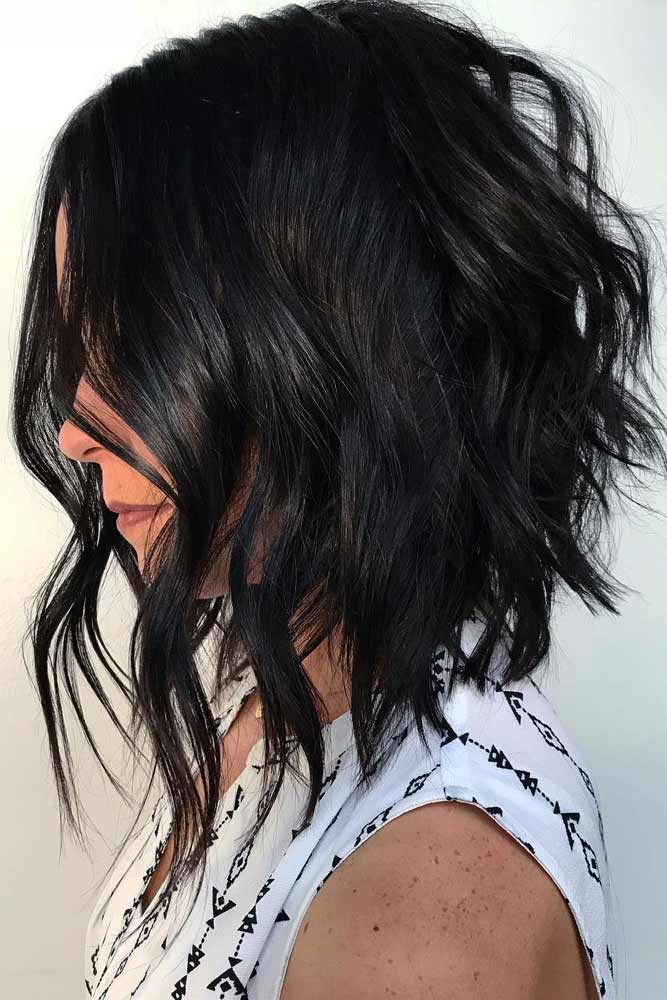 by @instagram_styled_by_carolynn
FAQ: Haircuts
What is a 90 degree haircut?
A 90-degree haircut, often known as a layered cut, is a basic haircut that may be utilized to make a variety of various looks. This haircut is incredibly involved. It is regarded one of the more challenging haircuts since the layers in the hair must be carefully positioned to create the right flow.
What is a wolf haircut?
For those of you who don't know what a wolf cut is, basically it is a shag haircut with thin layers and volume. It is now sweeping TikTok.
What is a basic haircut?
In Western fashion, a standard/ haircut is a hairstyle for men and boys with hair long enough to comb on top, a defined or disassembled side part, and a short, medium or long back and sides.
REFERENCES:
Was this article helpful?