Long hairstyles for the most romantic day in the year should mirror romantic vibes. Modern trends provide us with hundreds of options. Heart shaped buns and braids are hella cute for long hair. In case you are not into such experiments, you can choose a more traditional way. The key to success in a romantic hairstyle is lightness and effortlessness. Our ideas will make your bae drooling all over you.
ADVERTISEMENT ‧ CONTINUE READING BELOW
Updo Hairstyles
ADVERTISEMENT ‧ CONTINUE READING BELOW
Long Updo Braided Hairstyles
Source: missysueblog via Instagram, alex_haircraft via Instagram, tonyastylist via Instagram
Low or high buns, top knots, braids or twists acquire a unique effortless and relaxed feel when your hair are messy. Today it is worn not only in casual, but also on the red carpet. High up your hair, leave simply pinned up curls and you have amazing hairstyle on romantic date!
Ponytails For Long Hair
Source: emmachenartistry via Instagram, braidsbyjordan via Instagram, jbraidsandbows via Instagram
A classic ponytail is the one most comfortable, cute and easy to do hairstyles. But it can be beautiful and romantic too! Late for a date on St. Valentine's Day, collect your long hair in the tail, giving them a little volume or combine with the braid. So you will spend quite a bit of time on your hair, but you will be no less charming than with the laid out updo.
ADVERTISEMENT ‧ CONTINUE READING BELOW
Braided Hairstyles
Mohawk Braided Long Hairstyles
Source: Bamhair via Instagram, Samantha_chromatique via Instagram, maggiemh via Instagram
Bridesmaid hairstyles can be perfect for this occasion. It is popular to opt for a messy 'do instead of a perfect and sleeked when you have some formal occasion like wedding. This hairstyle may come in handy for Valentine's Day, too.
ADVERTISEMENT ‧ CONTINUE READING BELOW
Long Hairstyles With Pull Through Braids
Source: Guy_tang via Instagram, Glambytoriebliss via Instagram, braids_in_action via Instagram
Easy hairstyles for long hair embrace a combination of curls and braids. Another nice option is a half up bun with some natural curls. While creating curls, remember they have to be natural, so don't go gaga on them.
Half-Up Hairstyles
Half Up Half Down Long Hairstyles With Knots
Source: missysueblog via Instagram, Laceyelisabethbeauty via Instagram, Hayleystpierre via Instagram
Of course, the question is how to get the curls that look soft and not very sleek, as if natural. It is hard to believe it, but there are so many easy techniques! Let us discuss the easiest and most popular ones.
ADVERTISEMENT ‧ CONTINUE READING BELOW
Wonderful Long Twisted Half-Ups
Source: Nealmhair via Instagram, Guy_tang via Instagram, Hildeee via Instagram
To get bouncy, big, loose, and round curls, it is not necessarily to damage your hair with much heat. But you will need some styling products, of course. First, pick a special gel for curls.
Amazing Long Half-Up Hairstyles With Bows
Source: Ulyana.aster via Instagram, n.starck via Instagram, alexandralee1016 via Instagram
Such gels have many supplementing qualities which you can choose to your taste. But the key is for the gel to be able to hold the spirals and bring memory to them. So, first, apply the gel to your clean hair.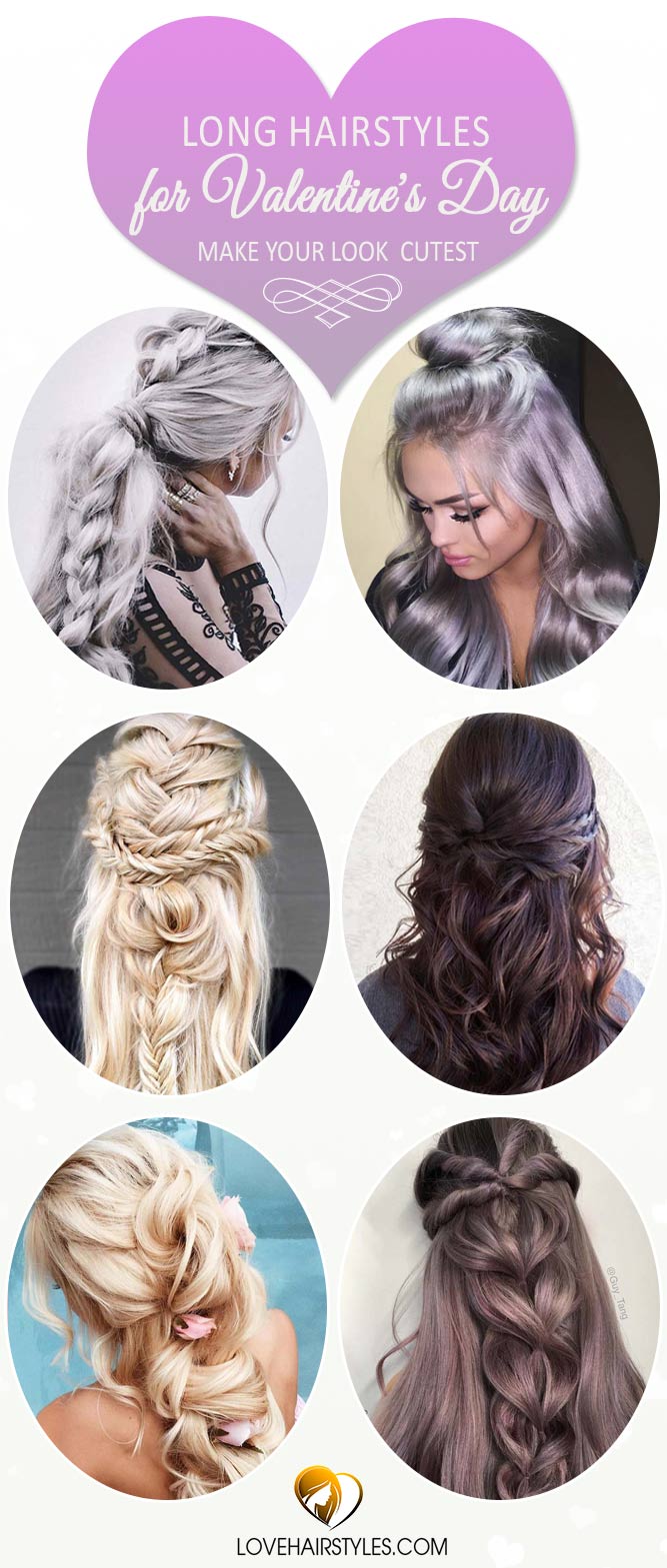 Next, divide your hair into two parts. Twirl every part so that it turns into a curl that is tight. Fix these curls on top of the head with bobby pins. Before undoing the buns, ensure that your hair is dry – one hour can suffice. It is a curly perfection!
ADVERTISEMENT ‧ CONTINUE READING BELOW