Crowns Braided Hairstyles
28. Waterfall Braid
Source: Missysue

This braid is so elegant and sophisticated. Leave most of your hair loose (bonus points if it's wavy or curly) and make a gorgeous waterfall braid with a rosette on one side. Your locks will cascade gracefully like water dripping from Niagara Falls.
29. Milkmaid Braid
Source: Emilyrosehannon via Instagram

This look is oh-so-sexy with its braided headband effect (aka milkmaid braid). Simply create 2 braids and pin them atop of your head. Weave in some ribbons or flowers to make this look even more feminine and chic!
30. Boho Chic Braid
Source: Theconfessionsofahairstylist via Instagram

If you are carefree at heart, you'll love this groovy retro Boho style braid. All you need is a long flowy skirt, strappy sandals and some big shades, and you'll look like you hopped in a time-machine! Peace, love, and sexy hair everywhere!
31. Crown Braid
Source: Jbraidsandbows via Instagram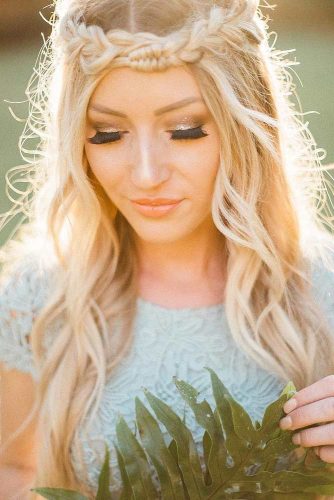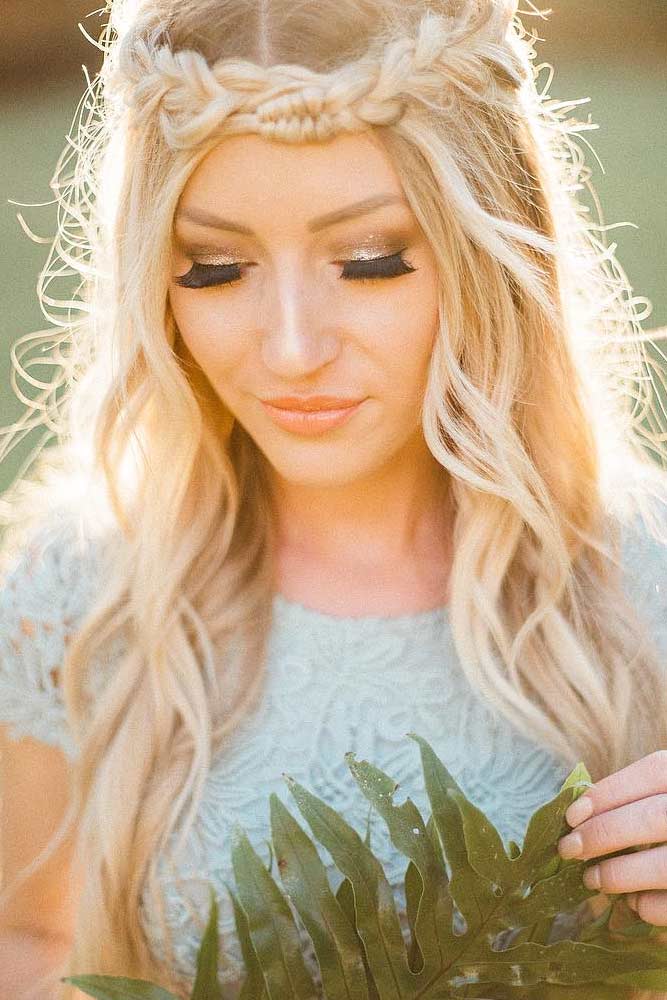 A crown braid may be a cute addition to loose wavy hair.