Hair experimentation is as ancient as the world itself. For millennia women all over the world played around with their locks in search of unique self-expression, and modern times aren't the exception. However, these days the notion of alt hairstyles keeps bothering the minds of many, yet only a few figure out ways of testing the vibrant waters of unique hair styles. To help you get ahead of the competition, we suggest you browse the most recent collection of the best alt style ideas and pick your unforgettable representation with ease!
What are Alt Hairstyles (Alternative Hair Styles)?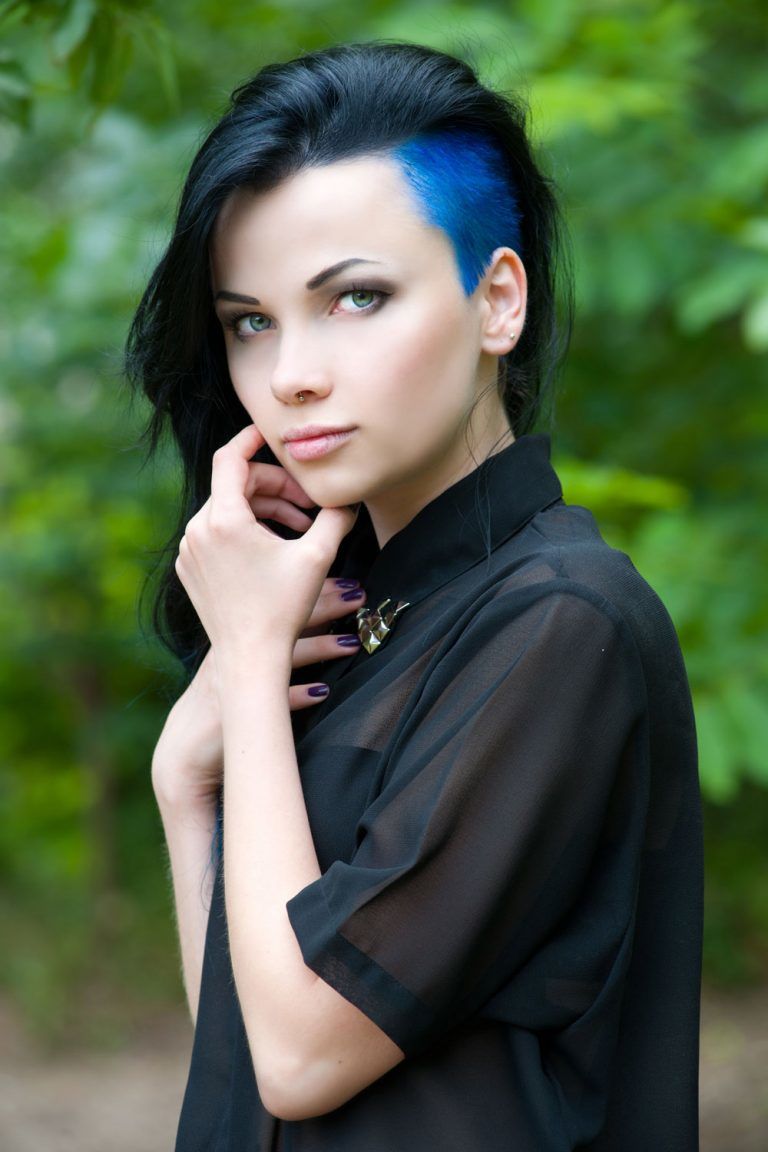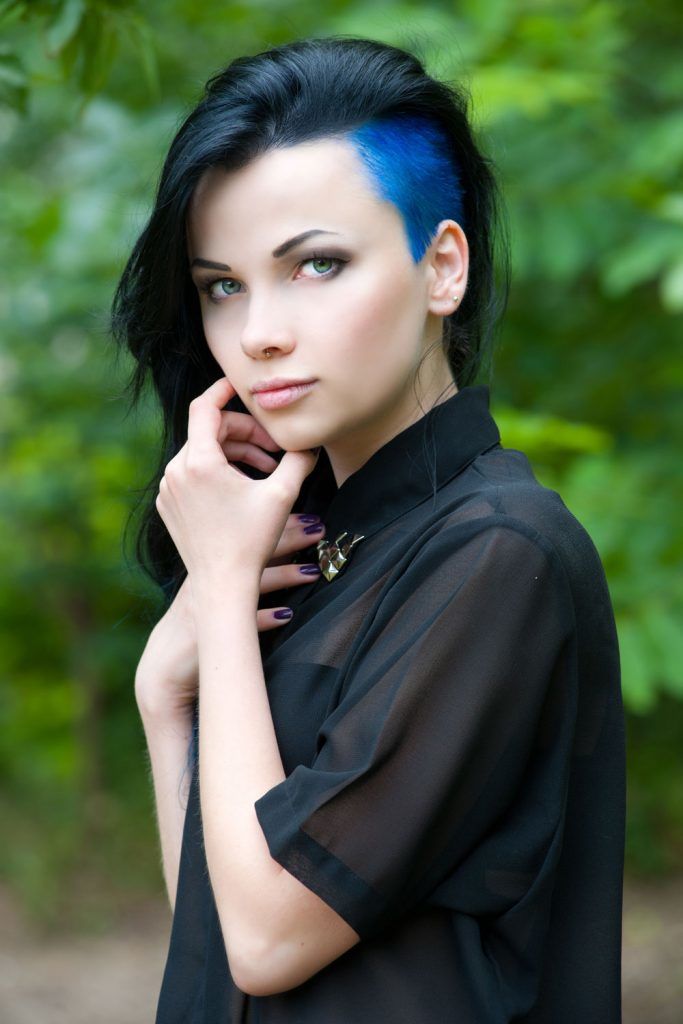 Credit photo: Shutterstock
Just when we got the ultimate hold of head wraps and how to use them in style, the fashion has come up with something utterly fresh. Before we continue with our colorful compilation, you need to be utterly aware of what the alternative hairstyle stands for. The best way to get the idea of what the notion is supposed to represent would be to imagine daring Rockstar vibes. Anything that involves bold hues and noticeable cuts fit the category well. Well, you will get a perfect idea without any further definition the moment you start browsing the gallery of the trendy look we have compiled for you.
Honeycomb Undercut with Sunset Colors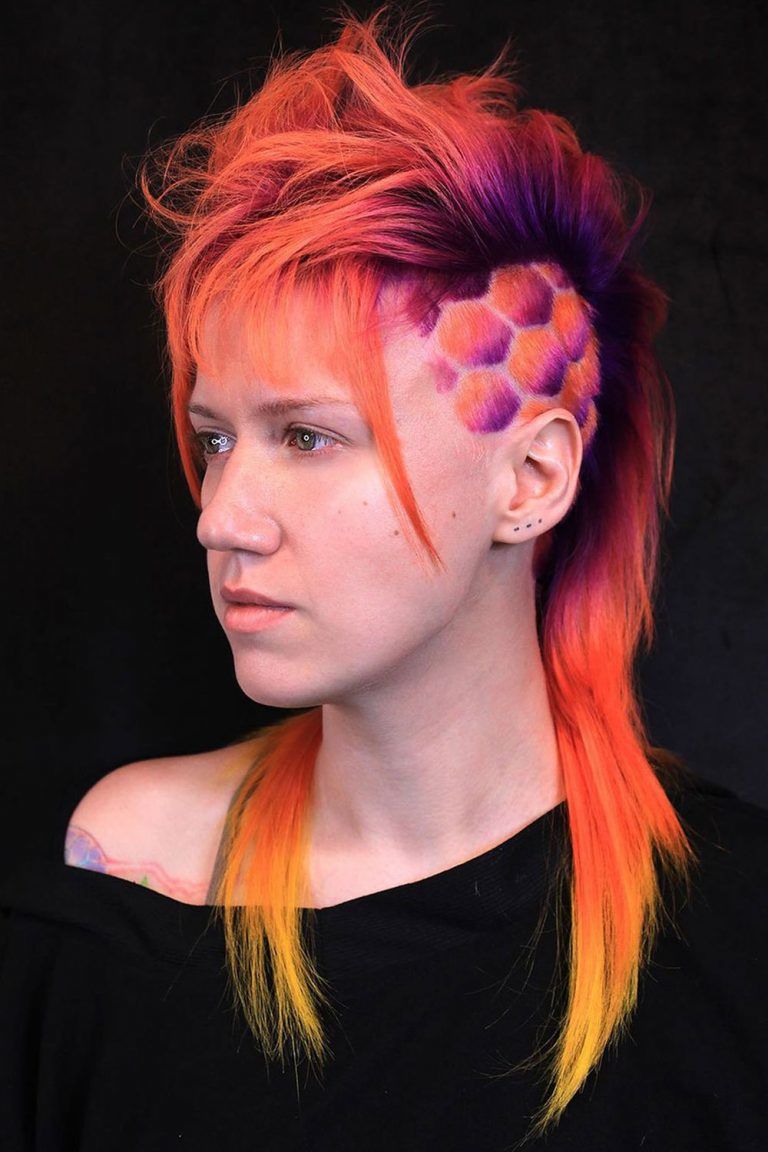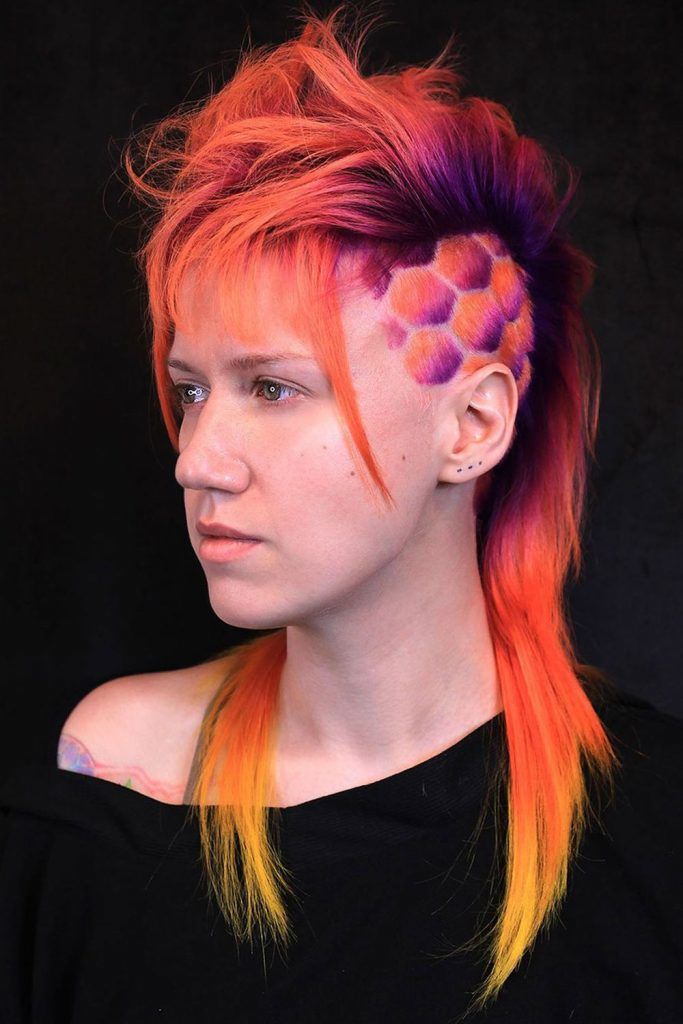 Credit photo: instagram.com/thehairygodmotherr
You may not surprise a lot of people with sunset hair color these days. However, opt for a bold mohawk with a honeycomb undercut that features purple hues, and your style will be hard to ignore.
Bright Unicorn Alt Hair Style with Shaved Sides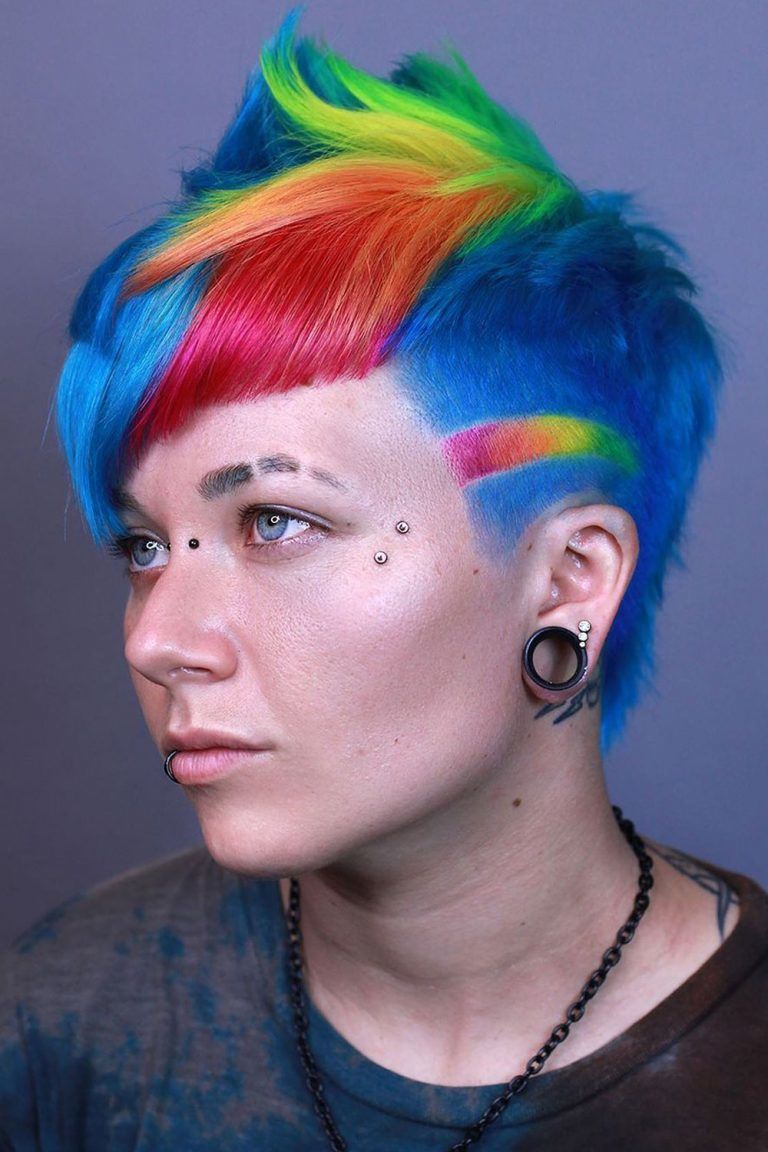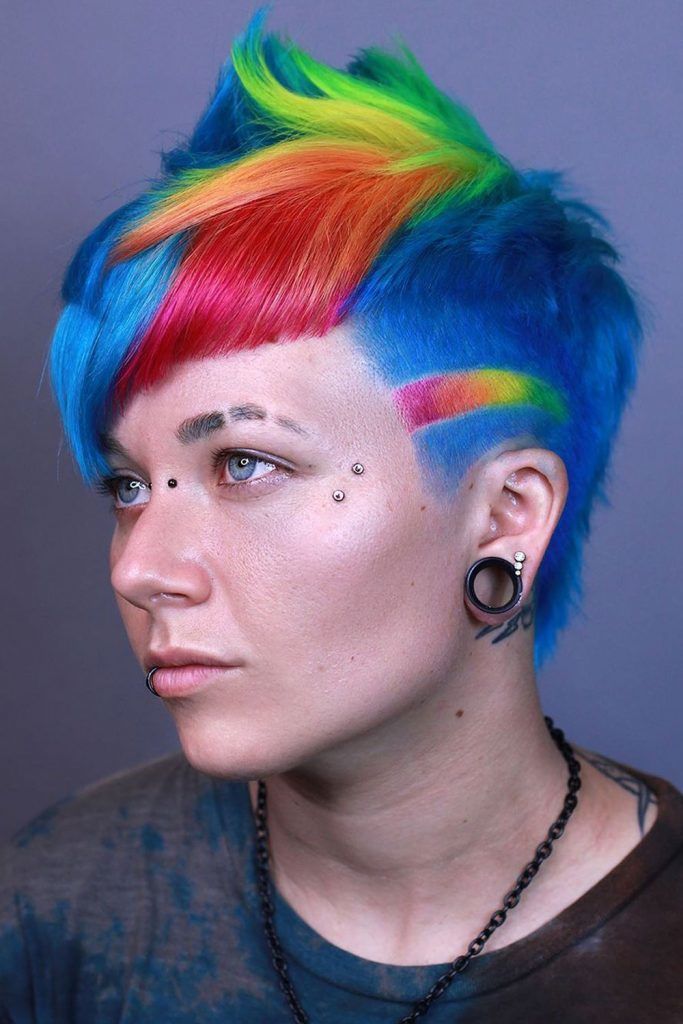 Credit photo: instagram.com/thehairygodmotherr
When you are tired of that annoying crazy hair day, all it takes is to opt for crazy colors implemented into a stylish pixie. This is one of those times when the hair shade becomes that heavy artillery that defines your personality without any further effort involved.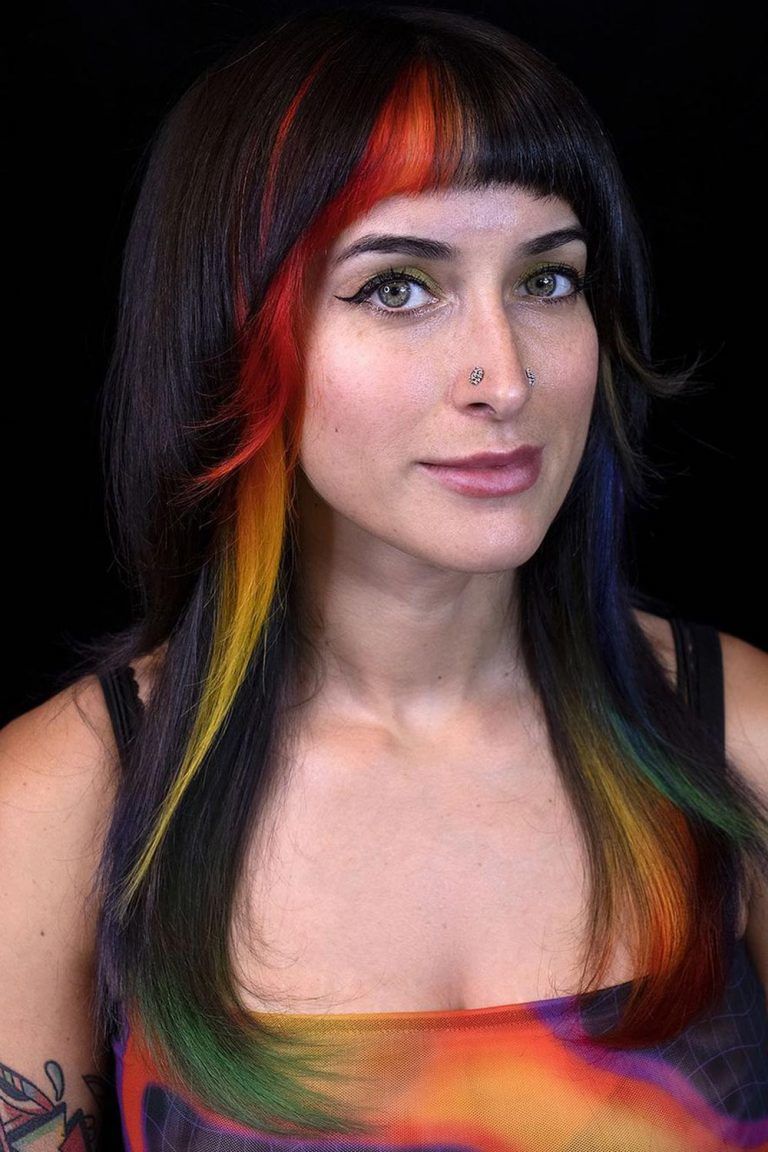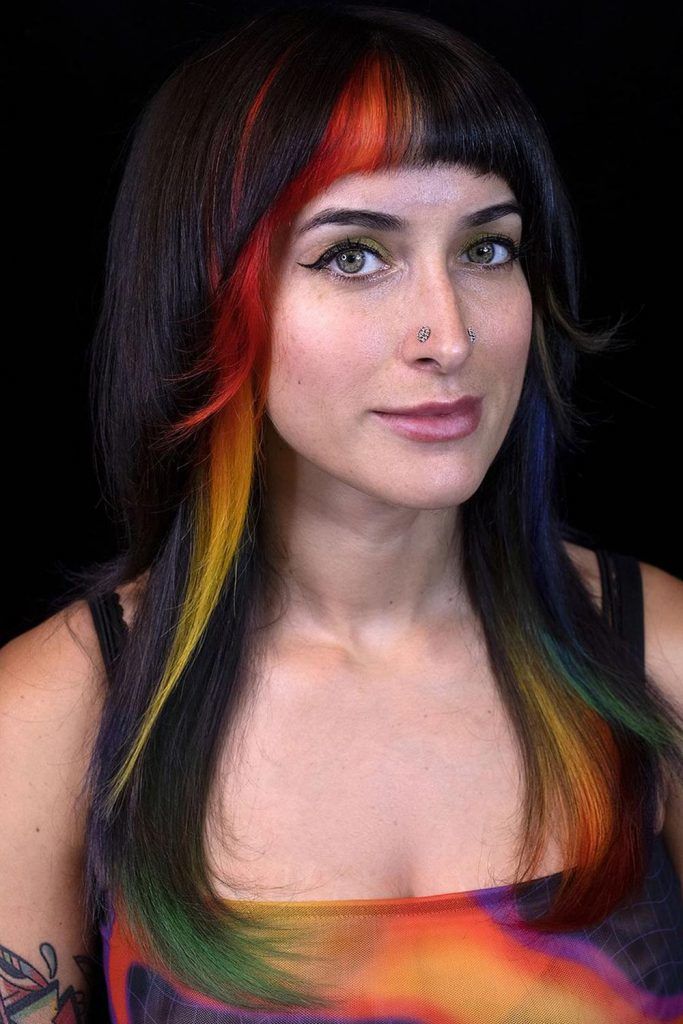 Credit photo: instagram.com/thehairygodmotherr
There is no need to go all the way to a wolf cut to emphasize your uniqueness. All it takes is skillfully chosen underdye hair and face-framing bangs to showcase your confidence without the slightest compromise to elegance.
Stacked Magenta Bob Style
Credit photo: instagram.com/headrushdesigns
Have you ever dreamed about scene hair that doesn't scream 'drama' the moment you look at it? Well, this is your perfect opportunity to work with gorgeous style without taking it over the edge. Stacked blonde bob with magenta hues undercover is precisely what you should consider!
Bright Sunset Braided Mohawk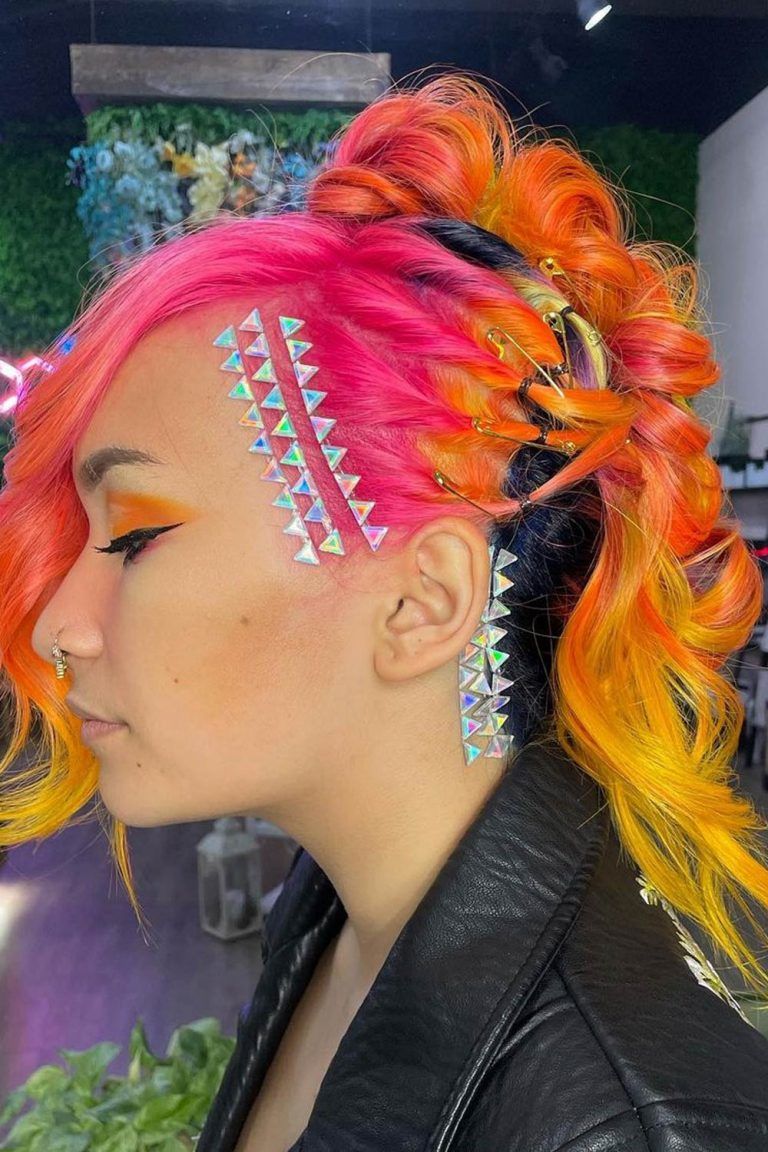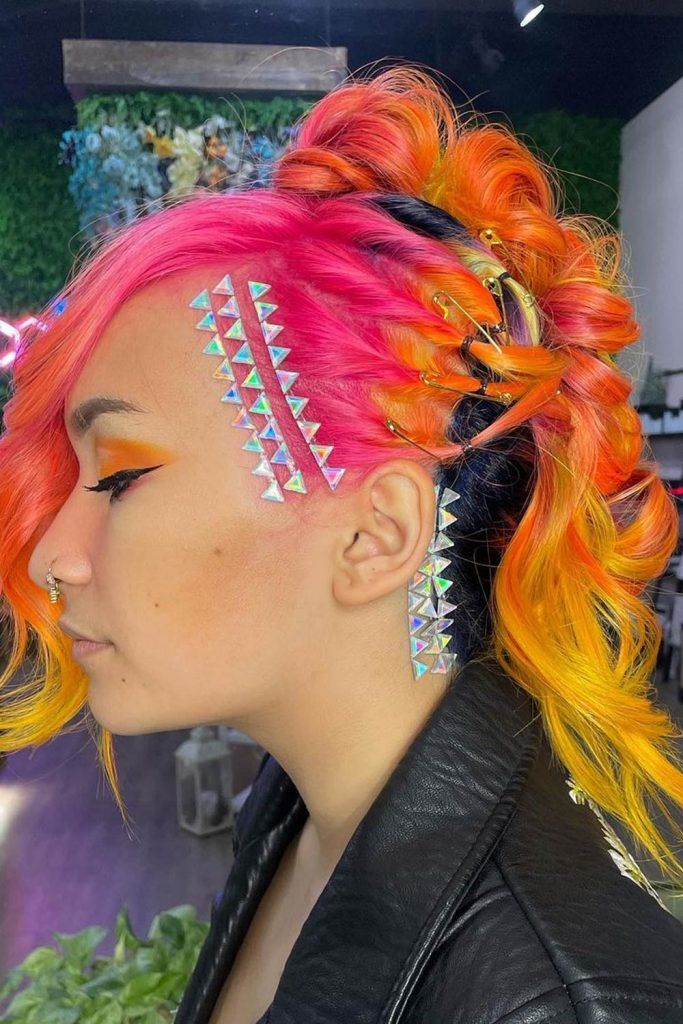 Credit photo: instagram.com/xostylistxo
One of the most underrated styles of the modern century is rubber band hairstyles. There is rarely any other style that will help you enhance the depth and brightness of your hair better than those with lots of rubber bands in place. There is nothing out of place in this picture, what do you think?
Blonde Bold Money Piece Hair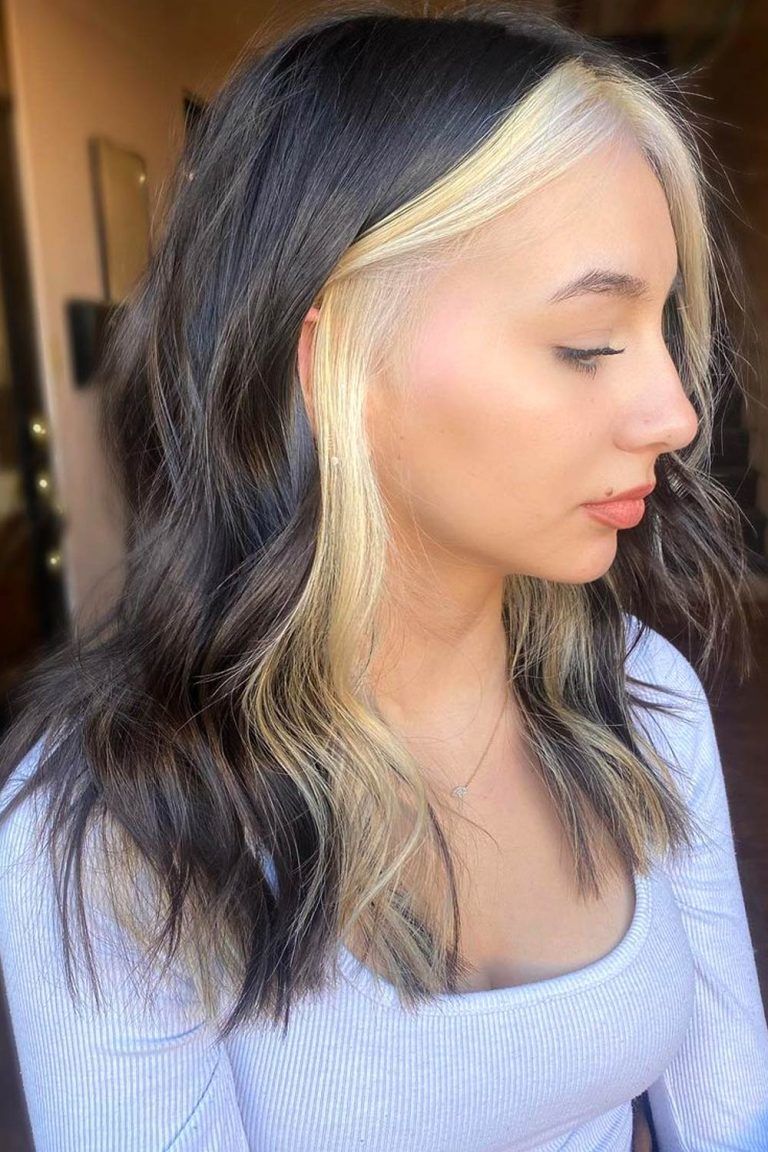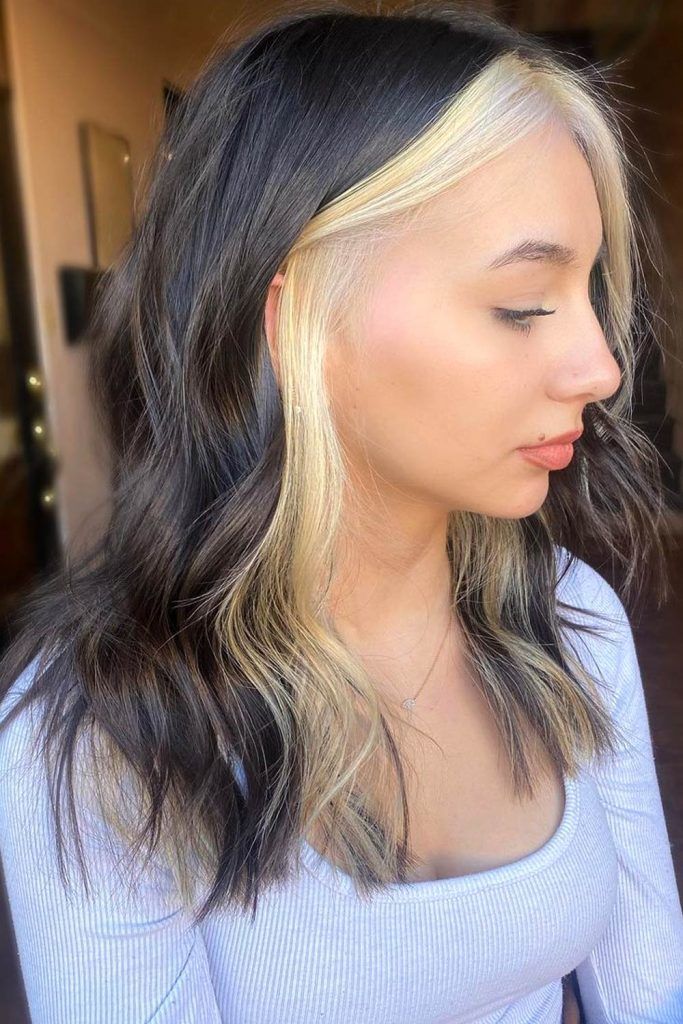 Credit photo: instagram.com/hairbyclairperez
One of the false assumptions about alt haircuts is that you can't rock one without colorful hair strands involved. As you can see, face-framing blonde tresses complement natural brunettes better than anything else.
Shaved Pastel Bob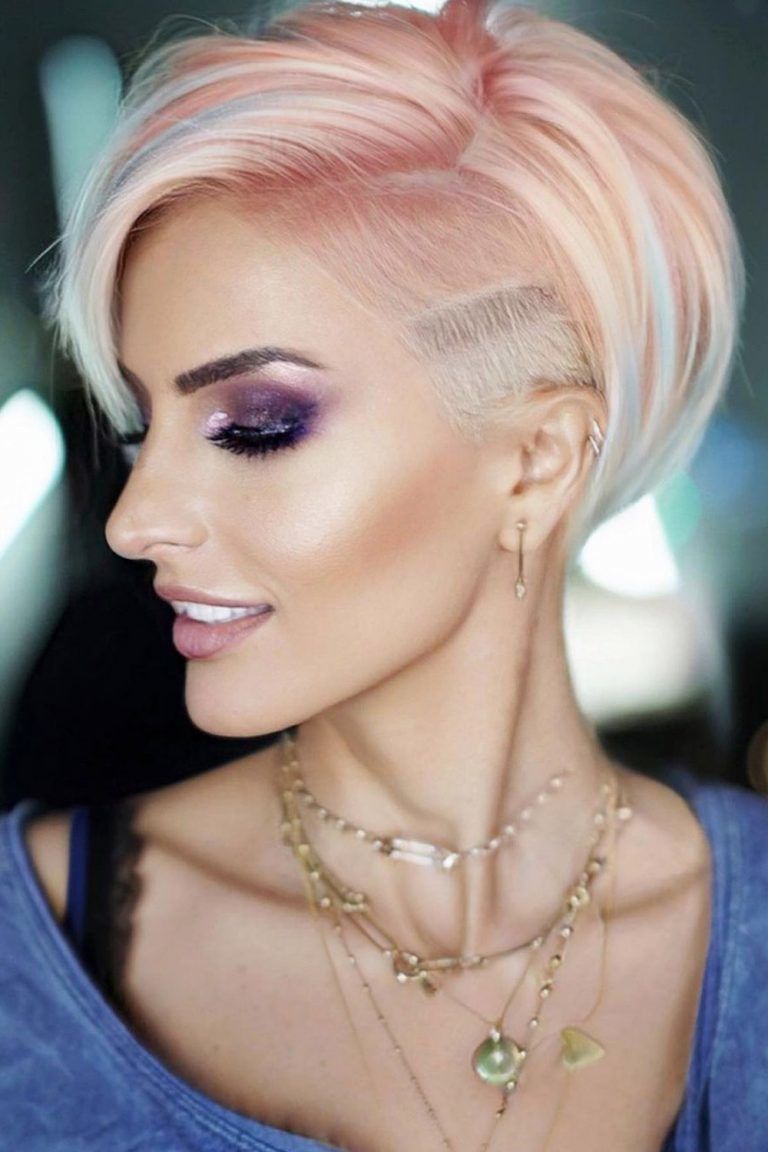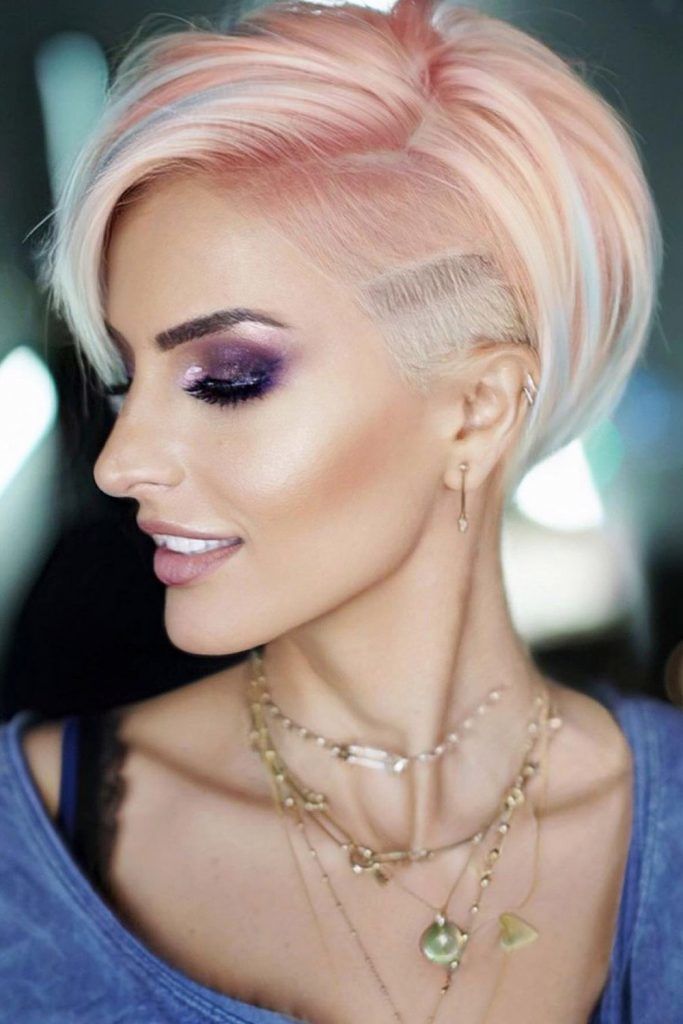 Credit photo: instagram.com/hairgod_zito
One of the main things you assume when you hear about alt styles is that these are nothing but weird haircuts suitable for teens and subculture representatives. Yet, this peach pastel bob with a gentle undercut proves different. There is nothing radical about the look – pure gentleness and style.
Pale Bob with Dark Bangs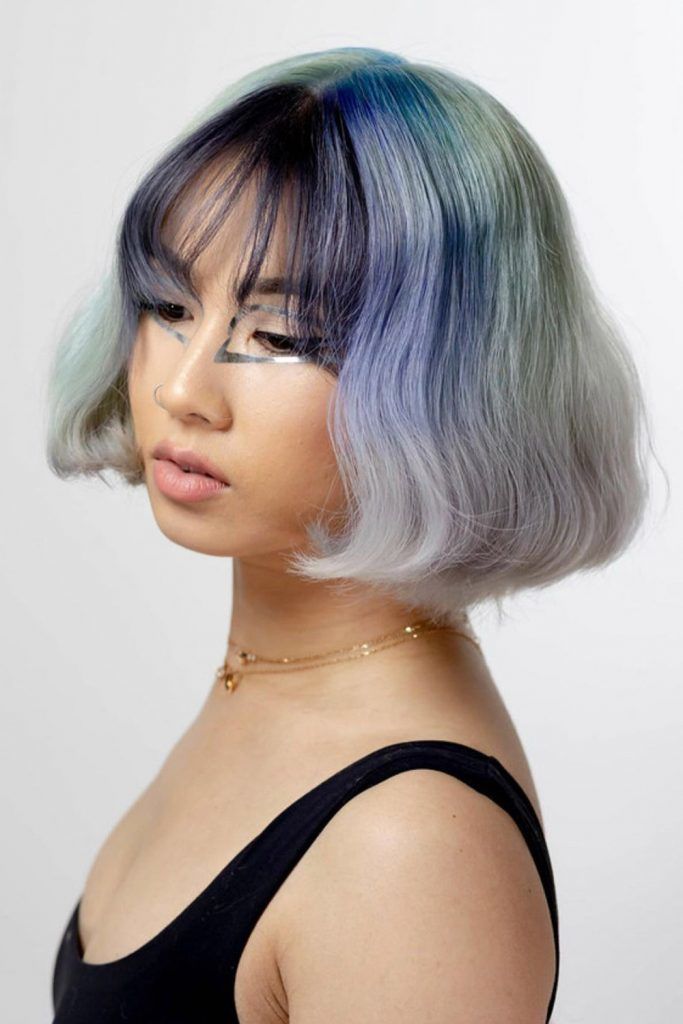 Credit photo: instagram.com/theniksters
The versatility of alt hair dye styles does not cease to amaze us. Even the simple pale bob spiced with dark bangs carries that unforgettable vibe that attracts amazing glances anywhere you go.
Pastel Pink Buzz Cut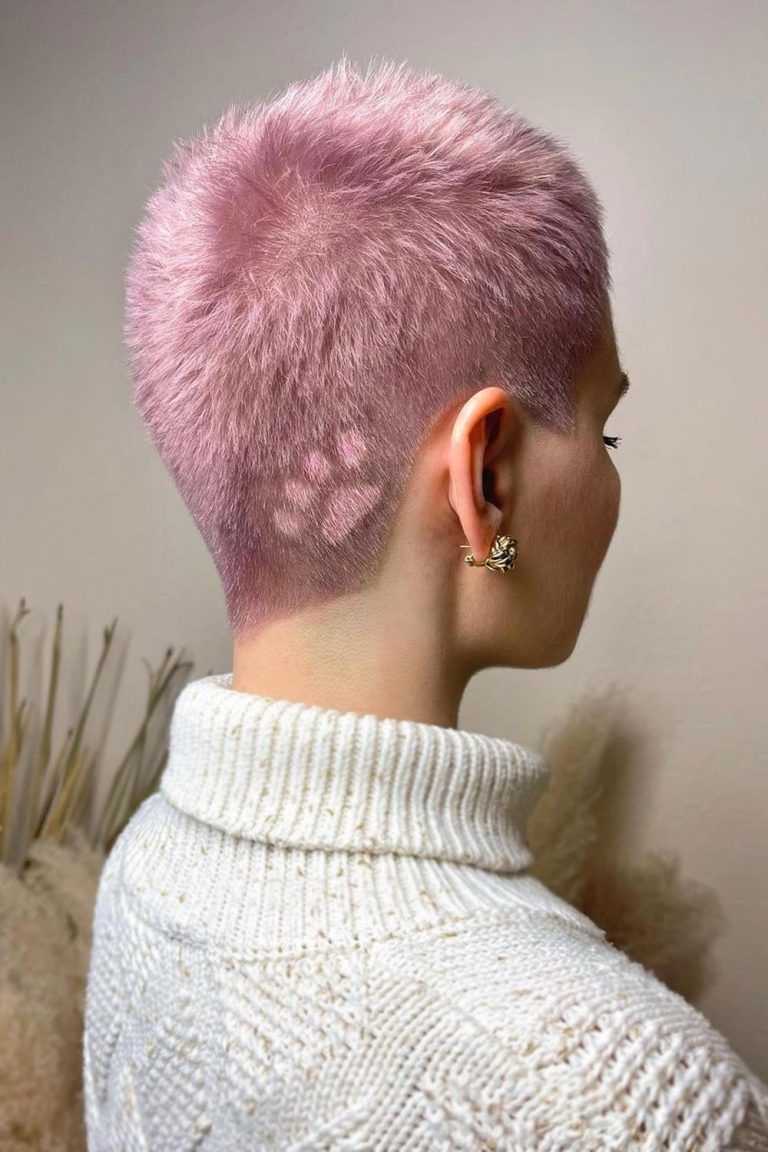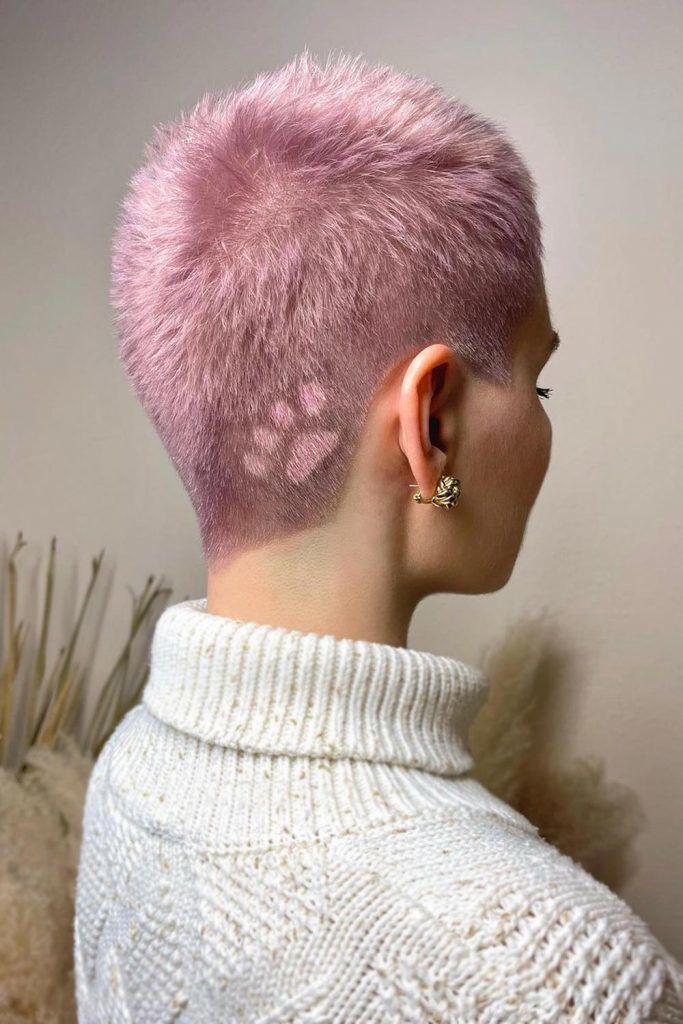 Credit photo: instagram.com/aliyousha
Short alt hairstyles deserve a special place on our list. All due to the fact that you can change and upgrade them as quickly as you like. A pink buzz cut with a little paw implemented will make the cuteness radar overload!
Bright Wavy Bob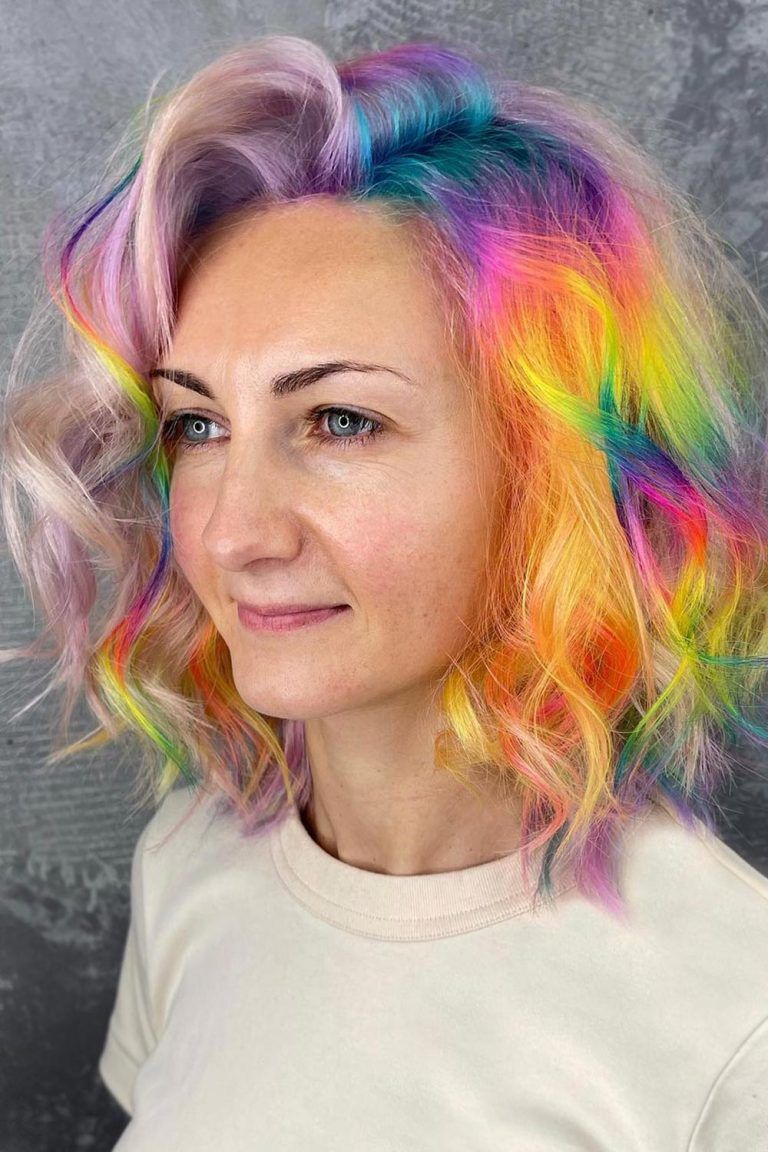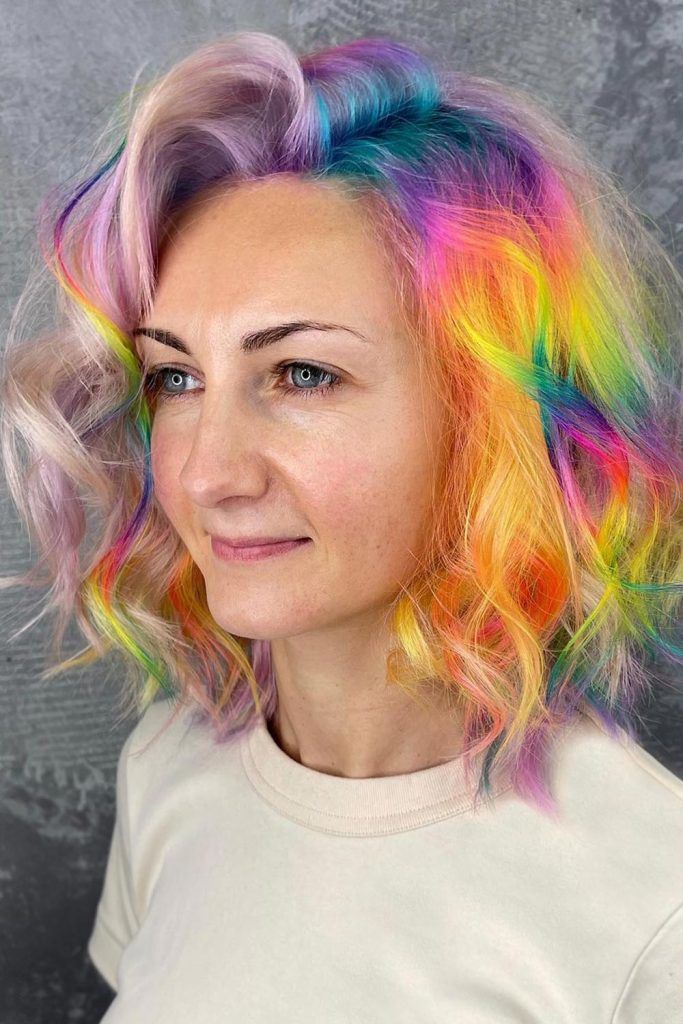 Credit photo: instagram.com/aliyousha
Among short hair styles alt inspired, you can find the most excellent variety of looks and ideas that have seemed impossible earlier. This wavy bob with the mixture of all rainbow colors in one does not seem inappropriate or over-the-edge. On the contrary, it looks as normal as it can be.
Spiky and Split Short Hair Style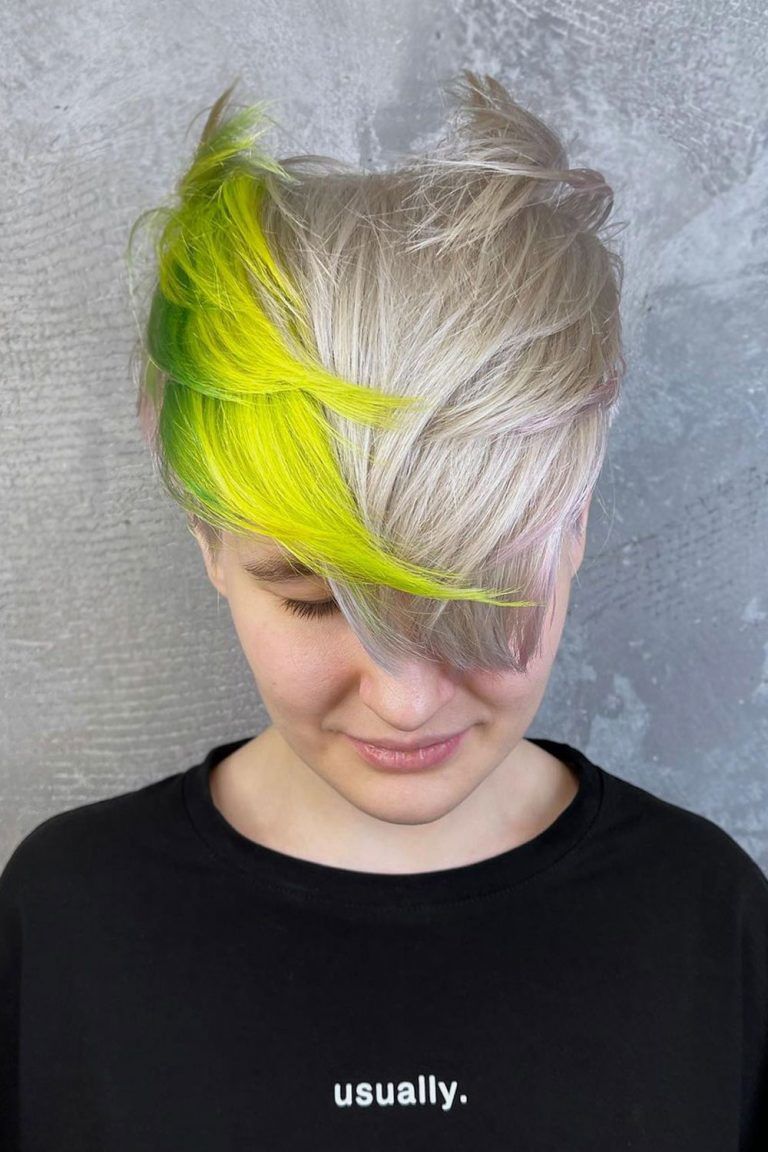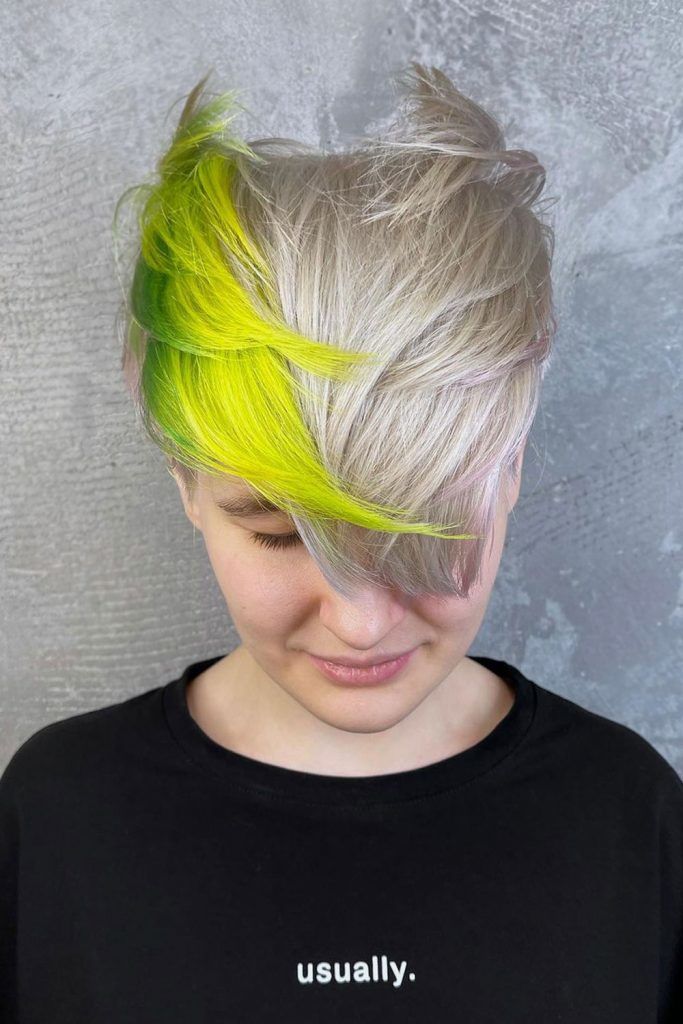 Credit photo: instagram.com/aliyousha
One of the outstanding peculiarities of alt hairstyles is that you can discover new horizons through mixing and matching different colors, lengths, and styles. A half neon, half platinum pixie looks indeed magical and sweet.
Blunt Bob Alt Hairstyle with Black Ends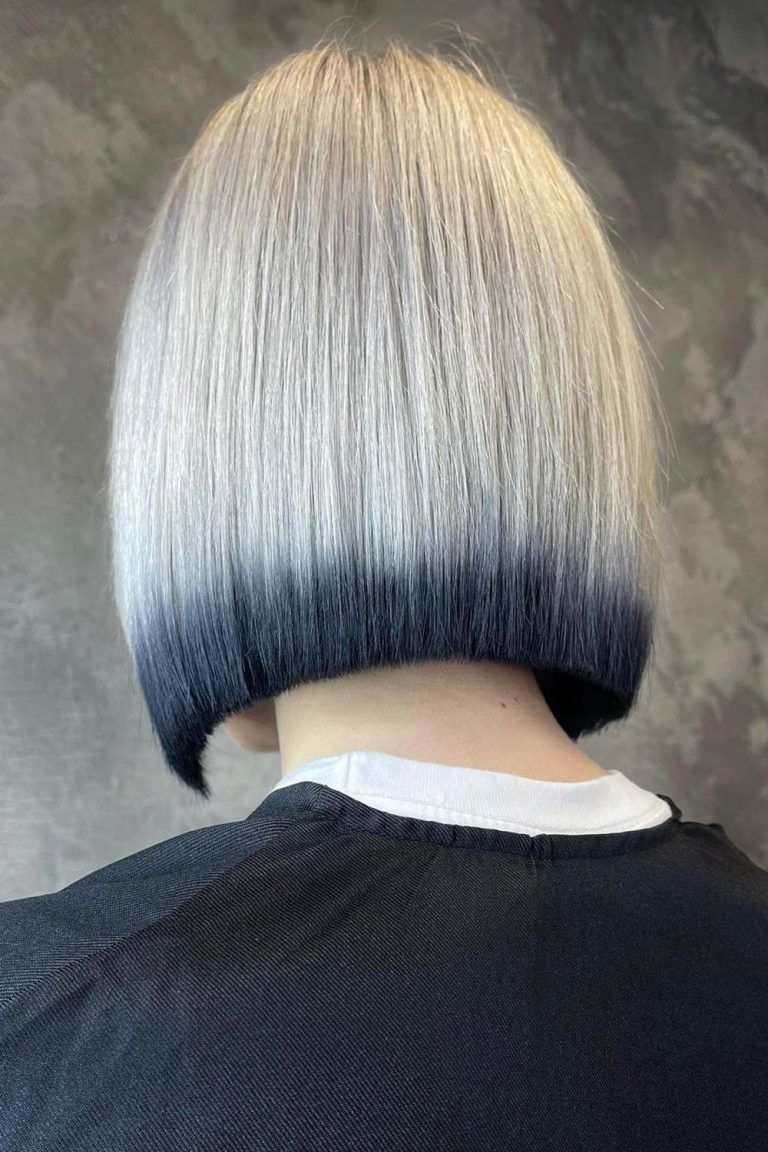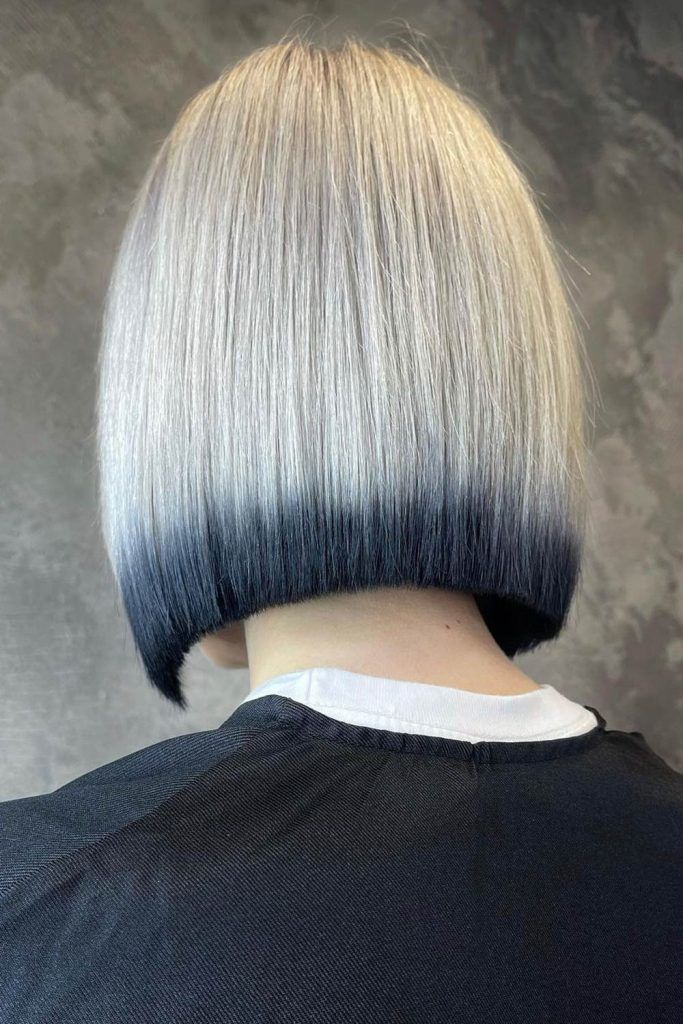 Credit photo: instagram.com/aliyousha
There are some quite reserved looks among alt hairstyles for short hair. Yet, the linear strictness of this blunt bob makes it ultra-unique and otherworldly. It looks like your ends have been just dipped in ink. Amazing!
Punky Shaved Hair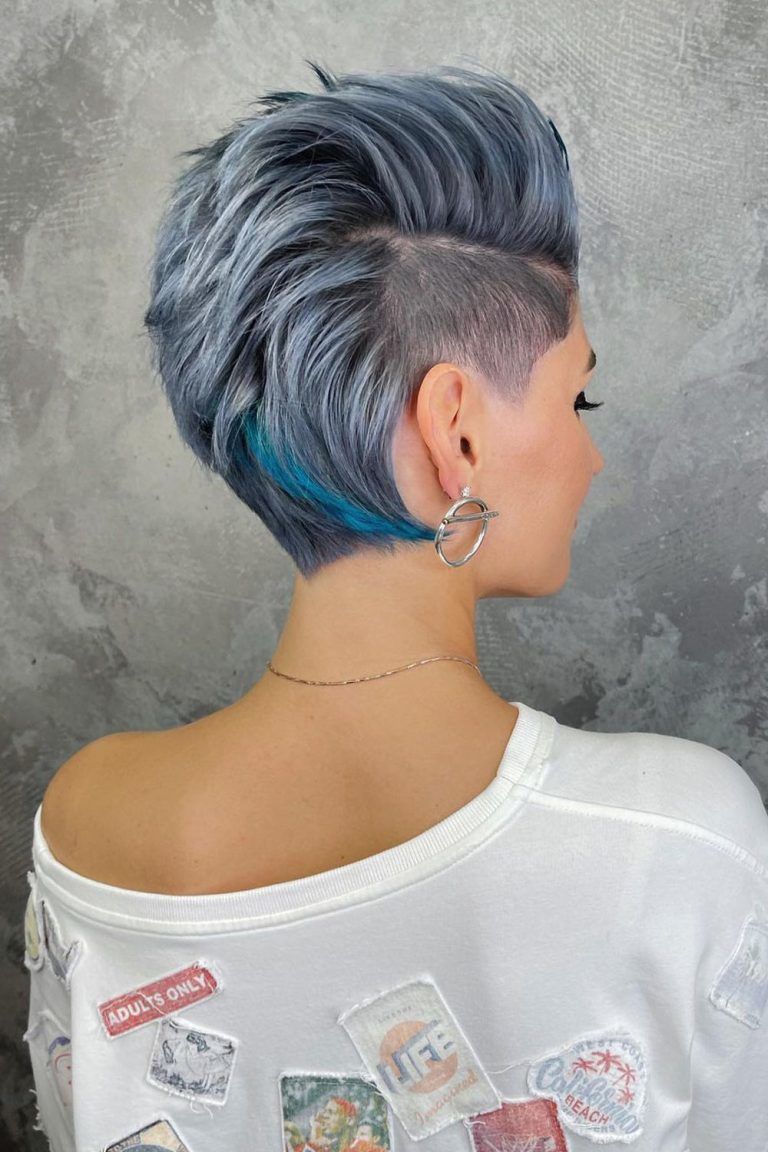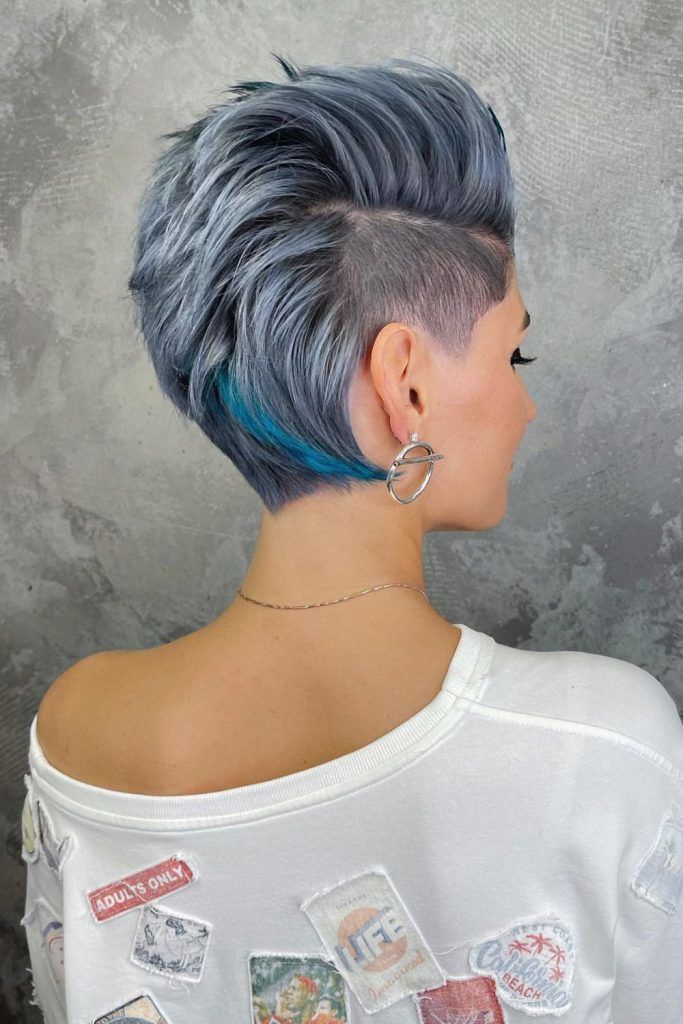 Credit photo: instagram.com/aliyousha
It is vital to memorize that alternative hair does not end with unusual coloring. The general style that it is cut in will add up to the general impression. There is that pull to this steel-hued undercut pixie that one can't but fall for.
Peach Short Hair with Rainbow Fringe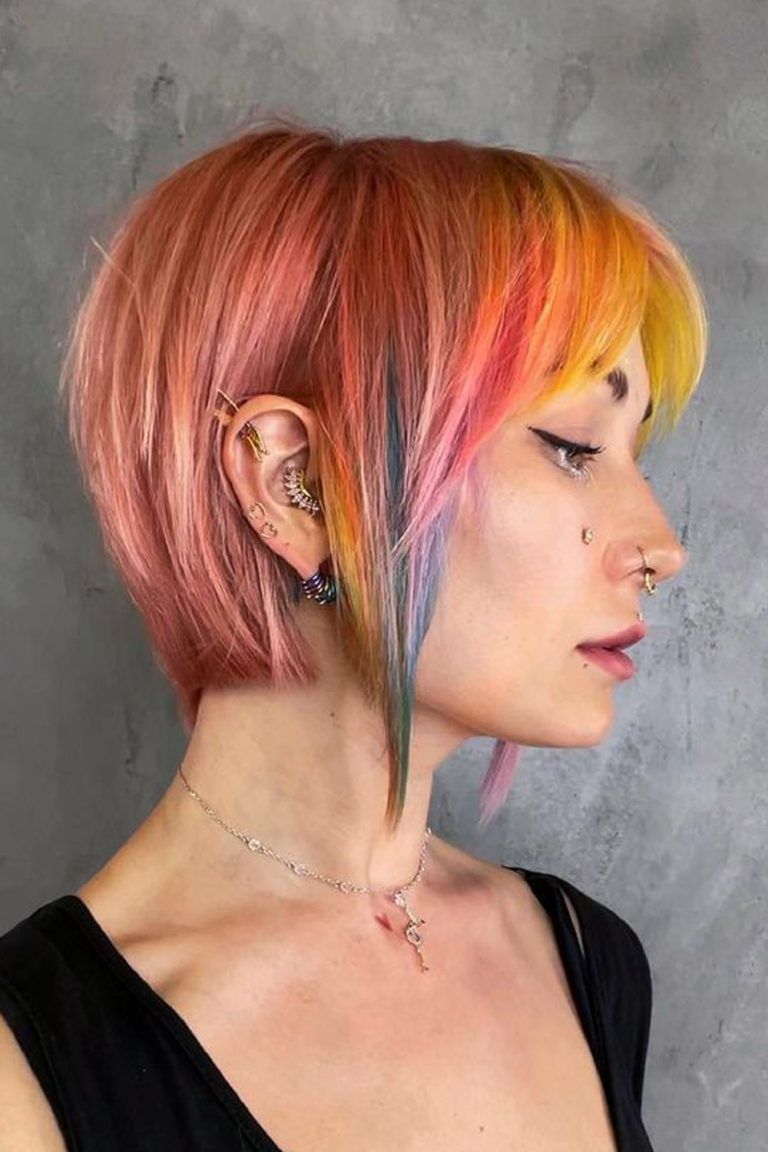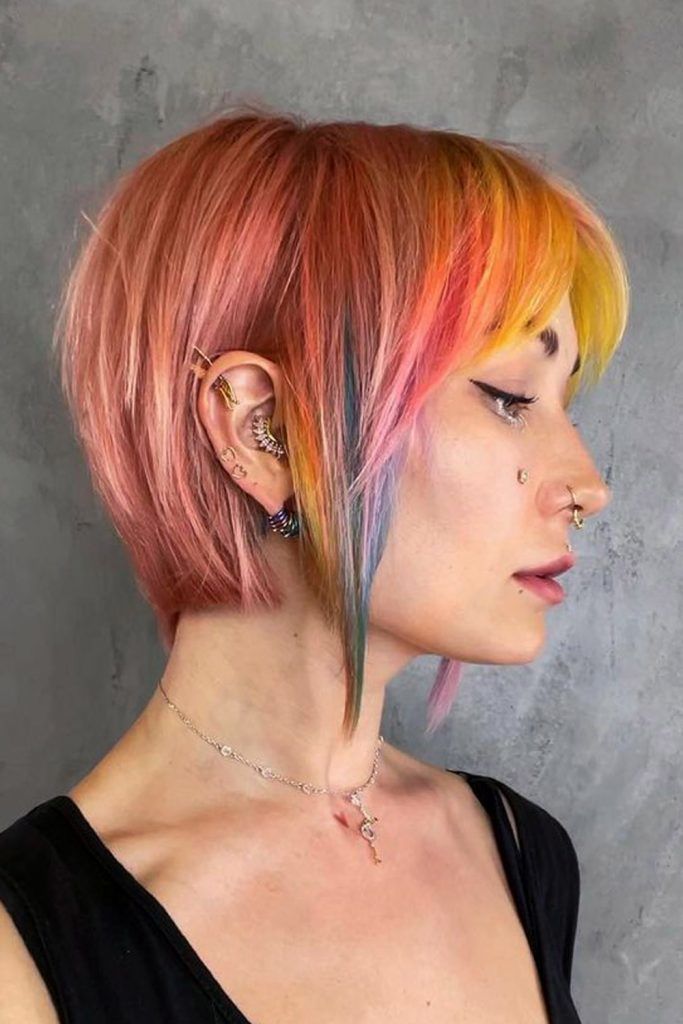 Credit photo: instagram.com/aliyousha
The notion of unprofessional hairstyles scares some people away since they are afraid that the new look won't suffice the demanding dress code. However, something tells us that you would be able to fit this peach mane with rainbow fringe in the professional environment. What do you think?
Extra Crochet Braids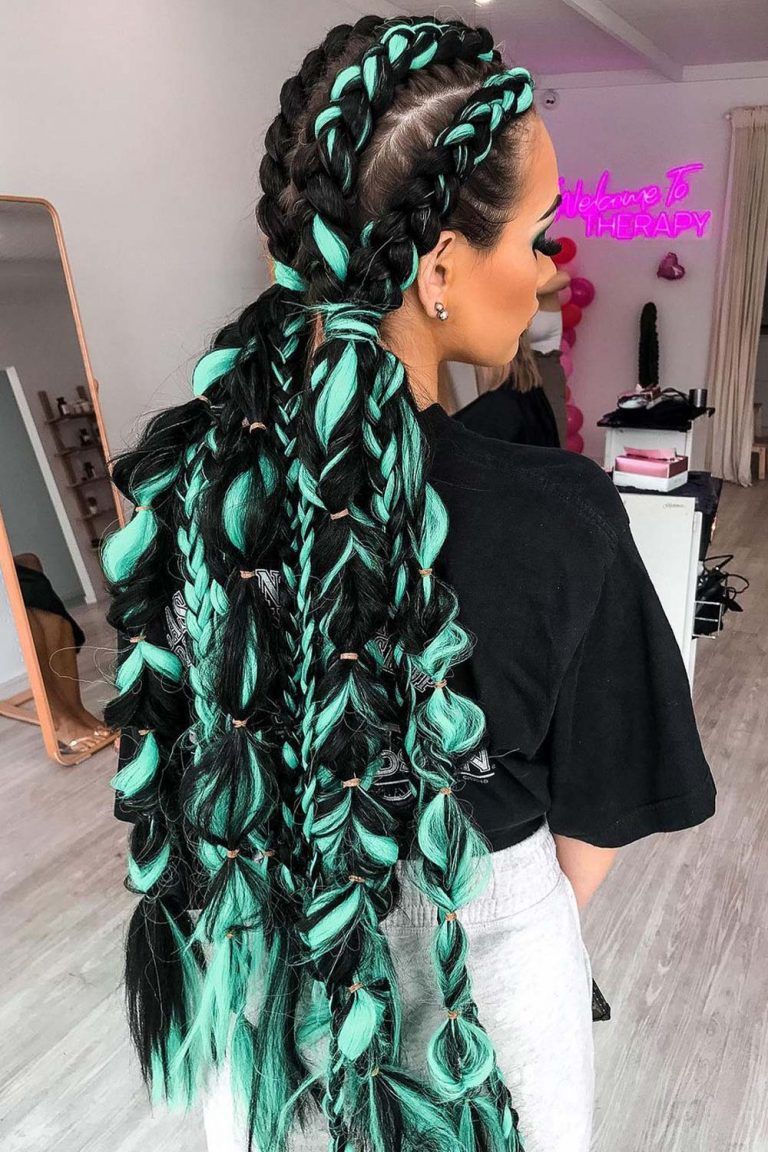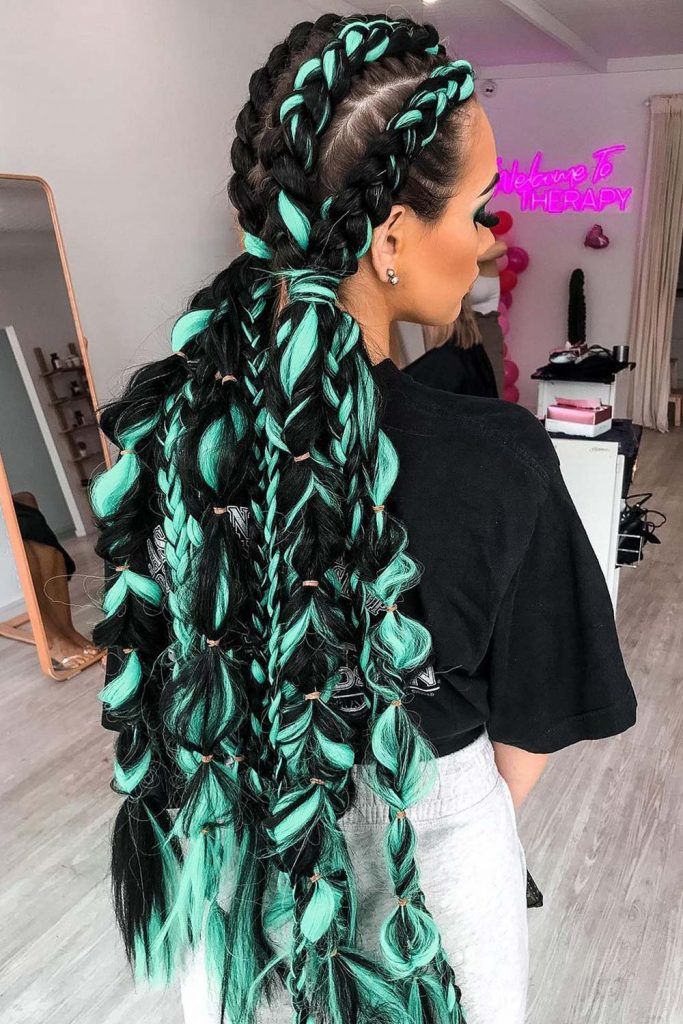 Credit photo: instagram.com/sass.and.braids
Another out-of-the-box alternative style would be crochet braids. Just like with hair tinsel, the effect is temporary, and you don't have to commit to it. This is a perfect way to come up with a vibrant look when the vacation is near, or you are just in the beginning of your experimental path.
Braided Top with Rubbers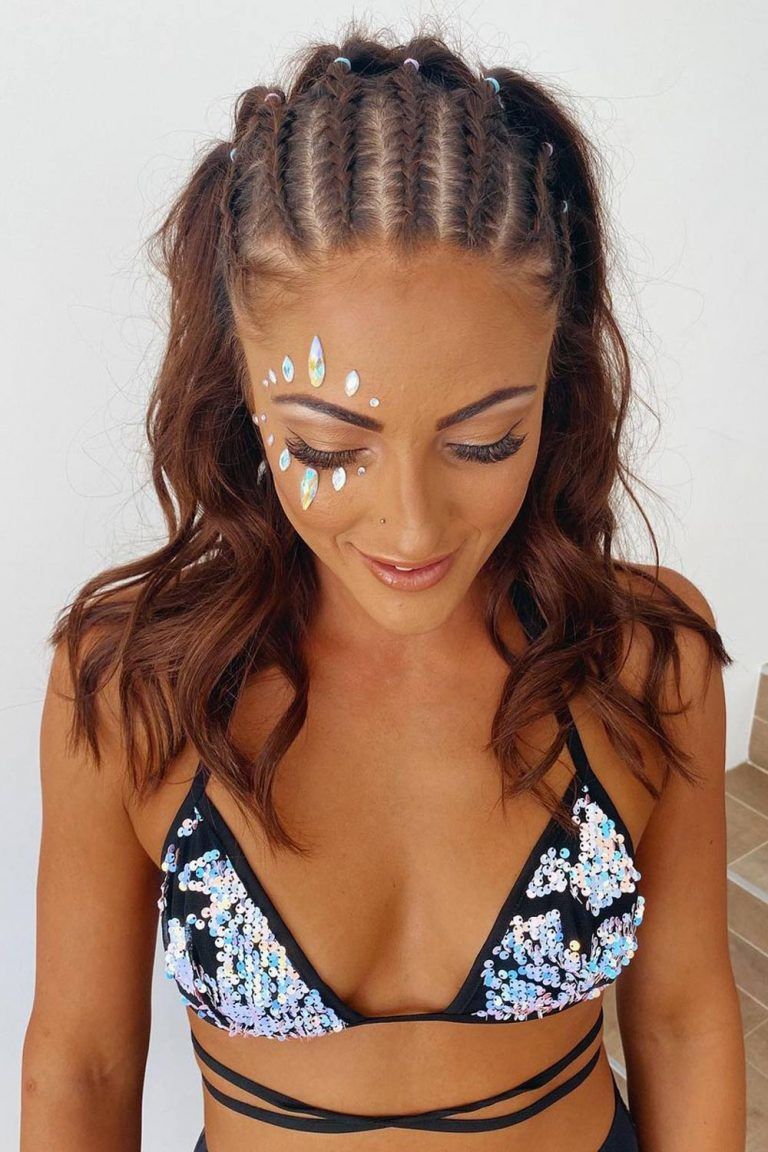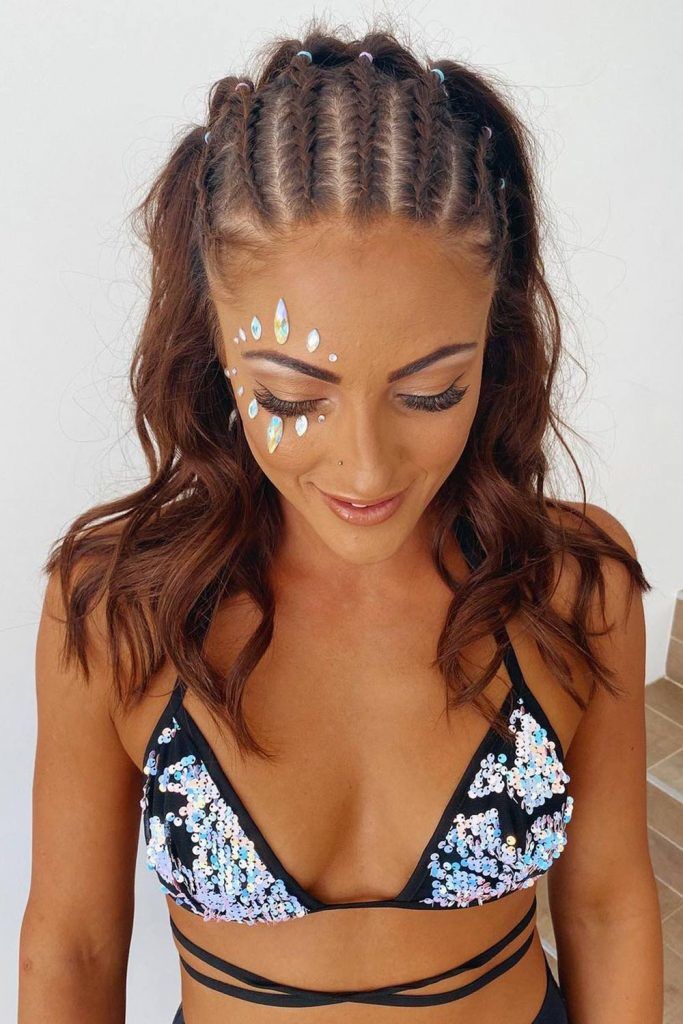 Credit photo: instagram.com/sass.and.braids
While alt short haircuts are all about the mixture of shades, colors, and undercuts, mid-length locks open up a fresh field fit for alternative experimentation. When you are sick and tired of ponies, French braids, and buns, half-up cornrows come to the rescue!
Purple Mullet Style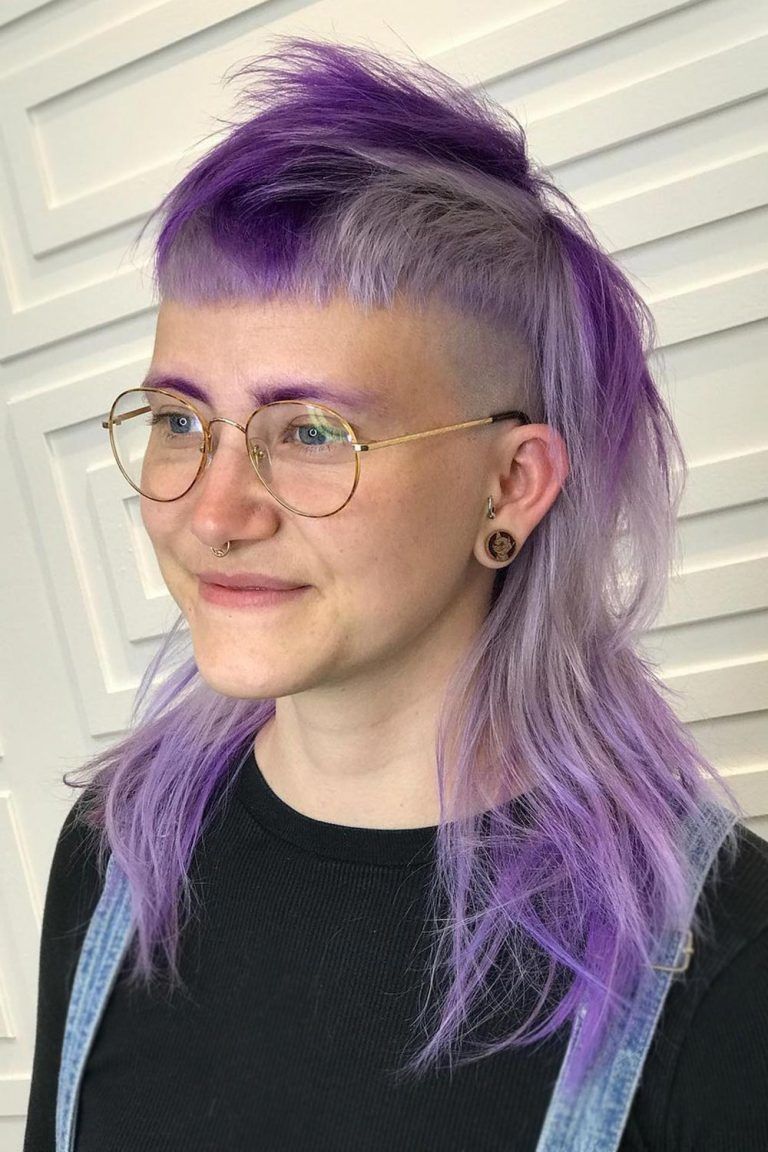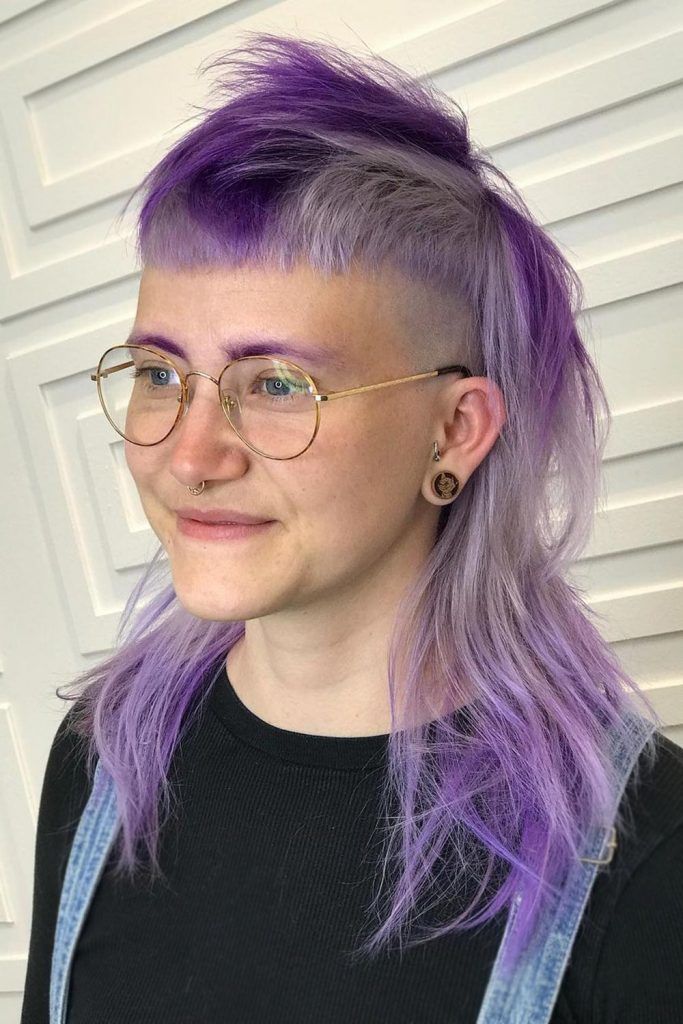 Credit photo: instagram.com/isaac4mayor
It is not a secret that mullets are all the rage this season. However, if you want to stand out from the rest, you will not only spice the look with an undercut but also dye it purple. Don't leave the eyebrows out!
Pixie with Pastel Colored Bang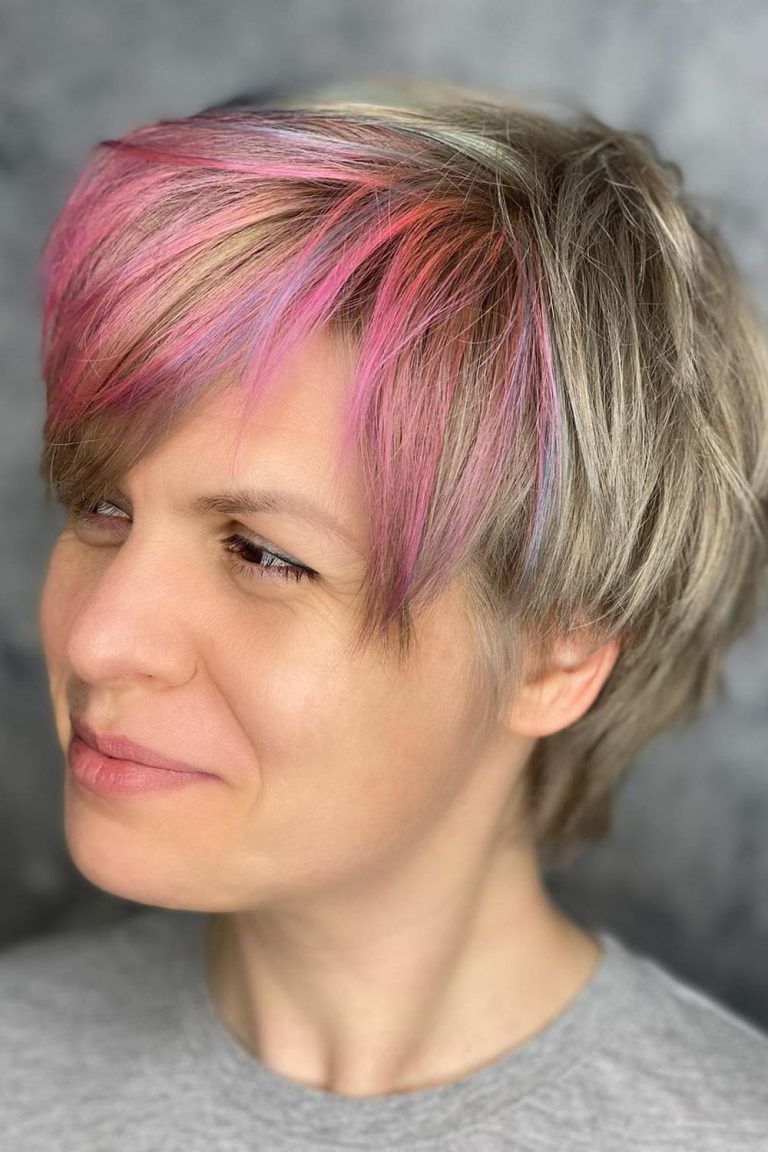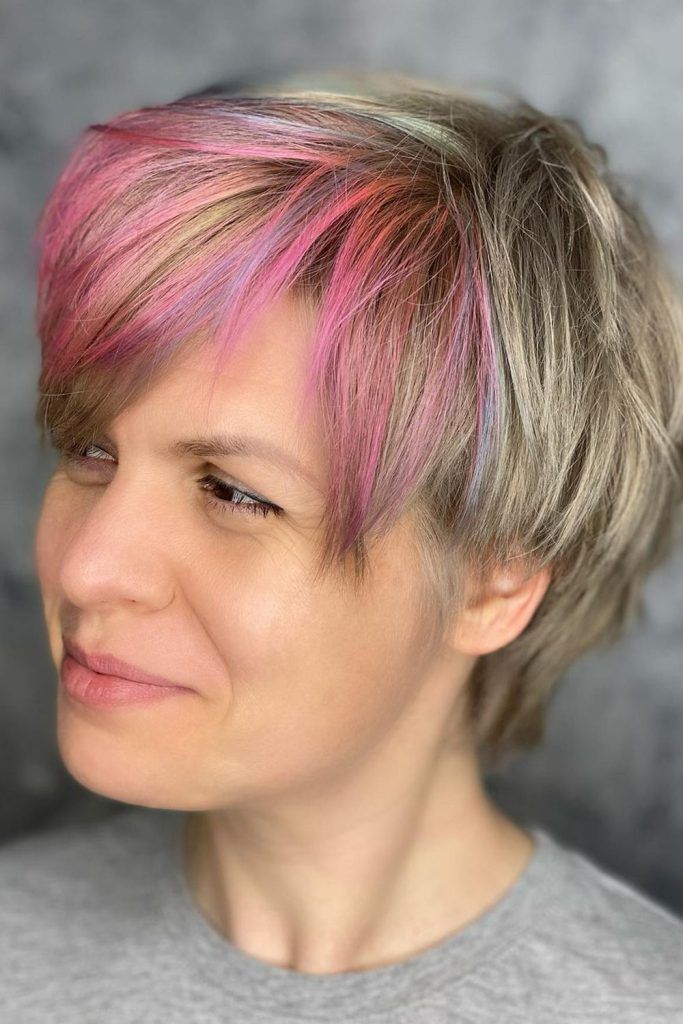 Credit photo: instagram.com/olga.lebedinskaya
Even the boldest styles have some room for subtler representation, and this pastel-banged pixie is one such example. If you want simply test the waters of alternative styles, this is the idea to consider before you hit the salon.
Two Color Alt Hair Style
Credit photo: instagram.com/hairbykristinamarie
It takes courage and dedication to pull off an alt style as the one depicted. However, the interaction between the dark and vibrant seems to be more powerful than that of dark and light.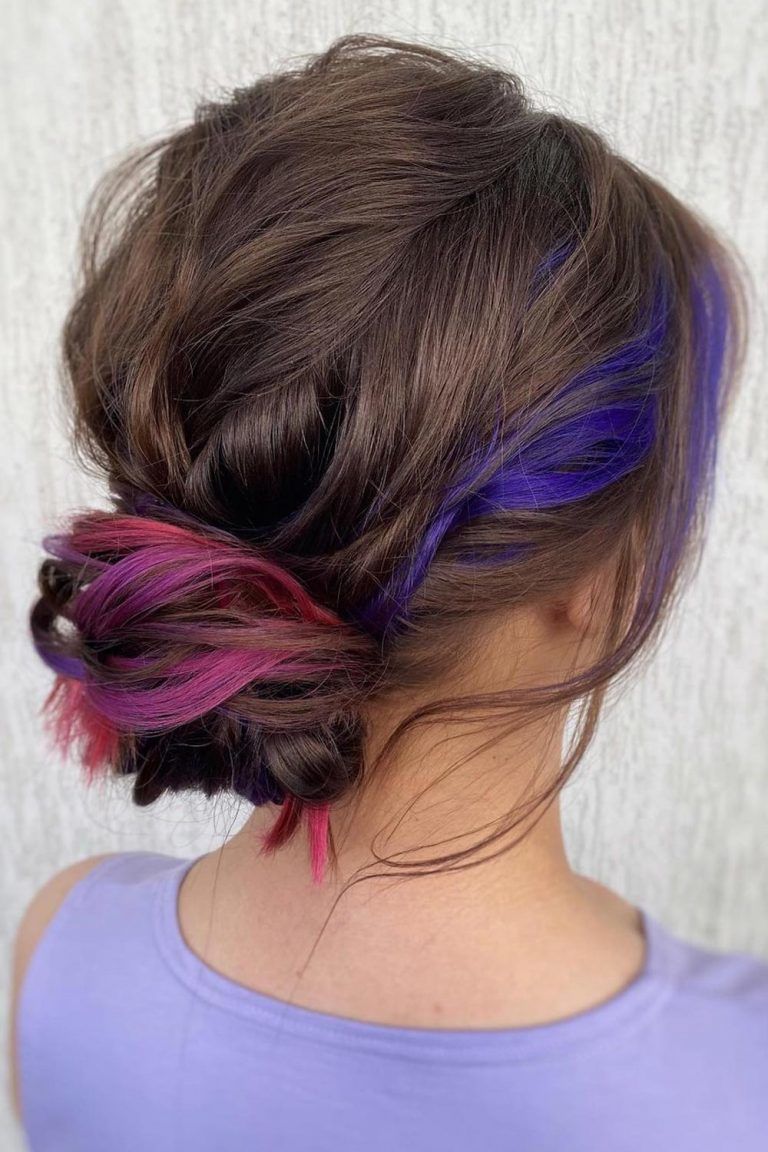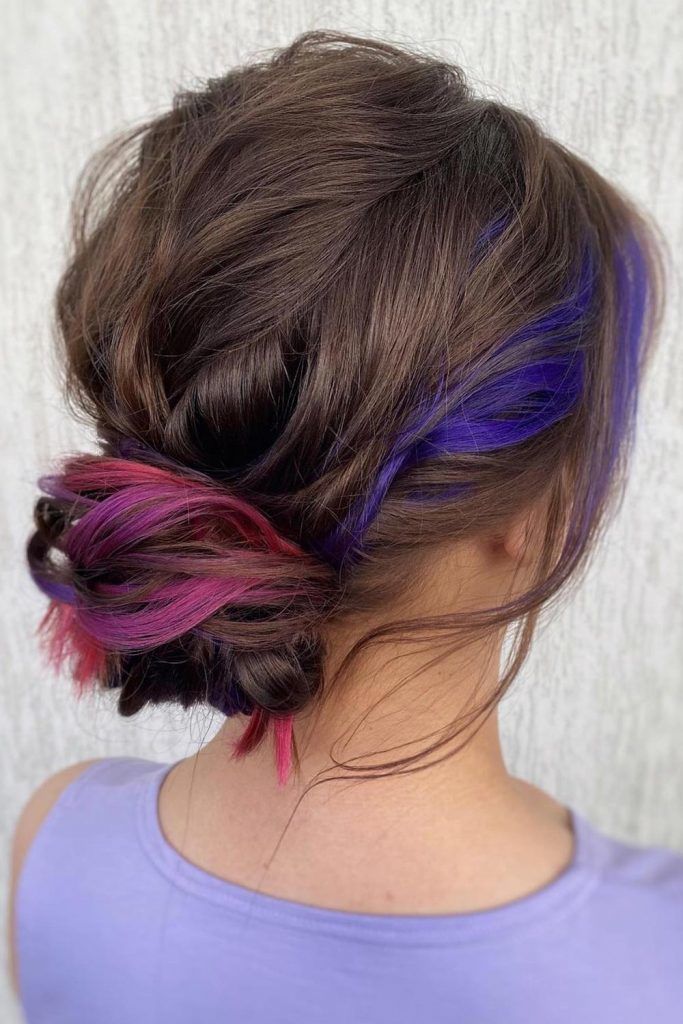 Credit photo: instagram.com/julia_alesionok
Should you belong to the category of ladies who are all about the 'business in the front – party in the back', then this peekaboo hair idea will make your wildest dreams come true. Besides, the way the colors play out in different styles is mind-blowing!
Edgy Emo Vibes with Green Mullet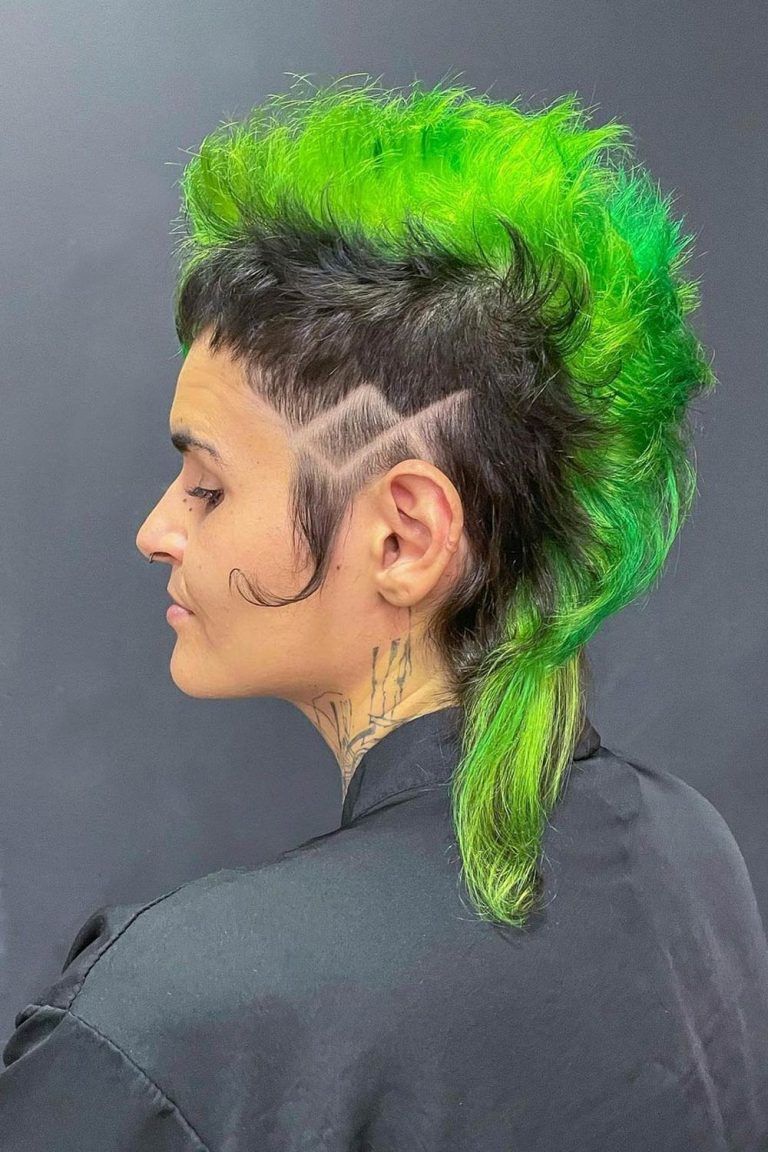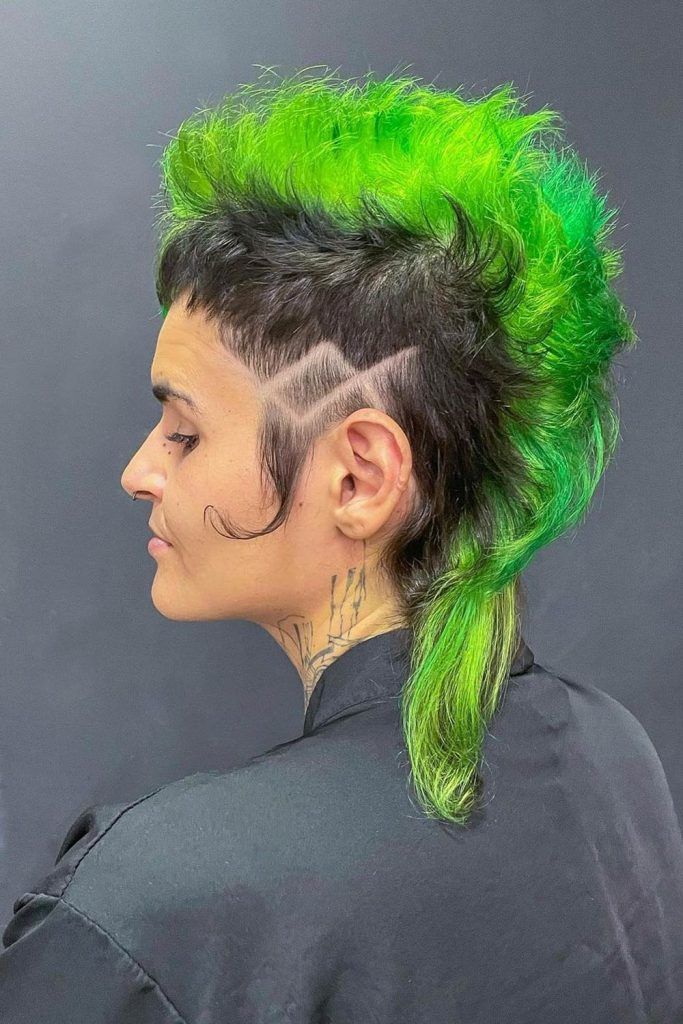 Credit photo: instagram.com/exotismos
Emo styles still rule the alternative hair fashion. Should you decide to attract adoring glances anywhere you go, you may want to throw in a little extra effort. This neon green punky mohawk with a stylized undercut to it could suffice the mentioned requirements.
Shaggy Asymmetrical Bob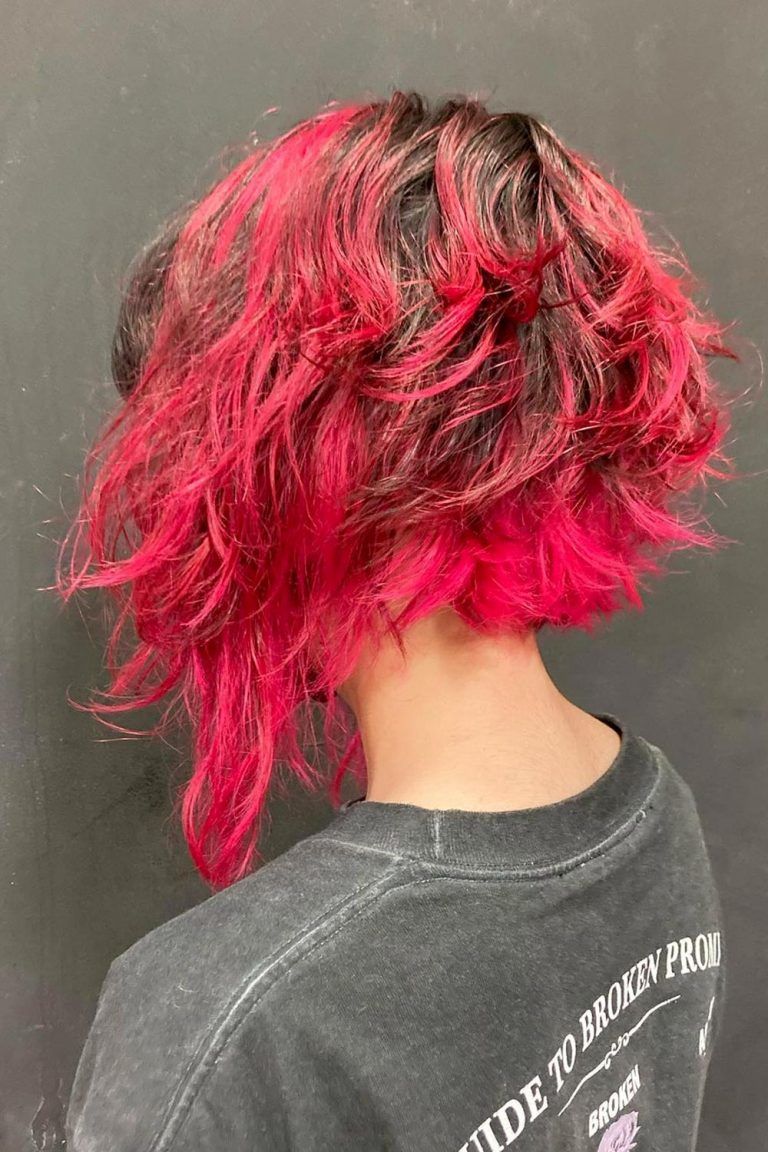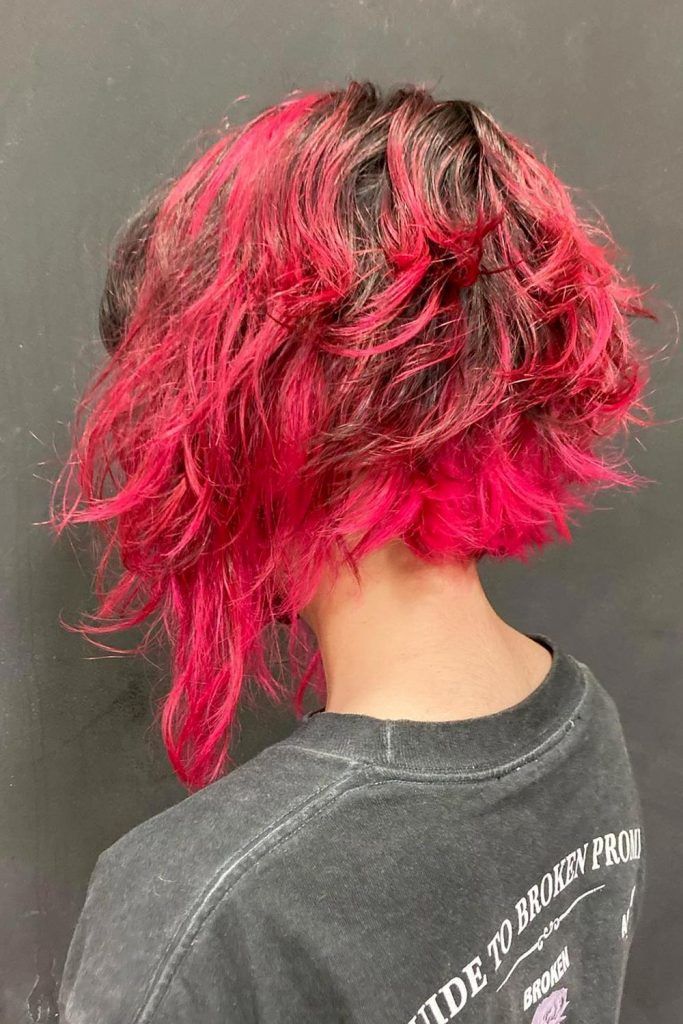 Credit photo: instagram.com/exotismos
Some people point out the high maintenance of alt styles. While that can be true in some cases, there is a lot of room for low maintenance too. You can let your roots grow out and sport a super-stylish asymmetrical bob in pink hues.
Rainbow Long Hair with Undercut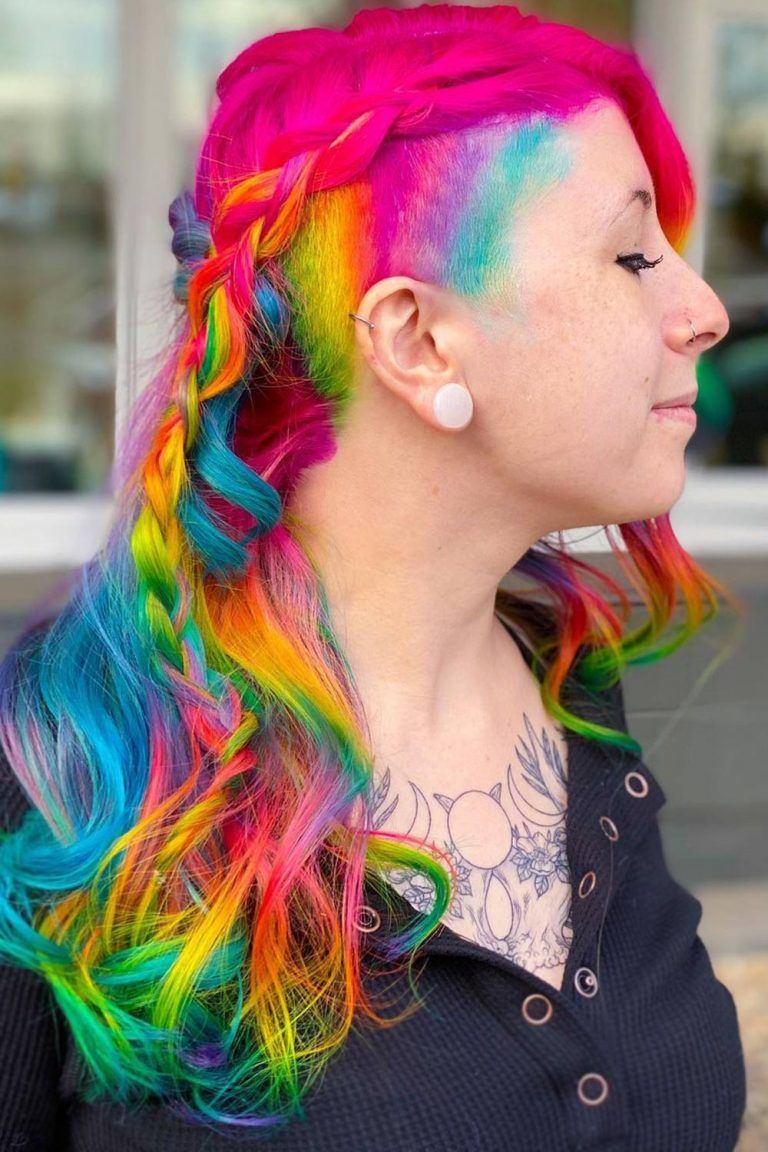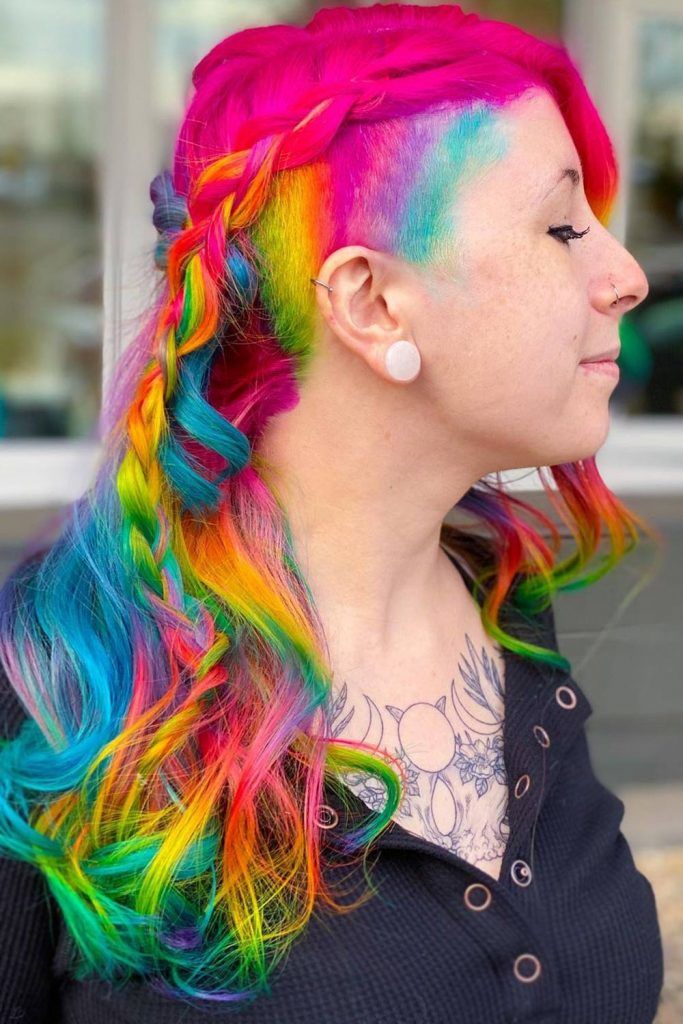 Credit photo: instagram.com/alyssawiener
Both rainbow and galaxy hair requires a lot of care and dedication. No one would dare deny it. However, the breath-taking outcome pays off more than enough. See for yourself!
Short Rainbow Hair with Blue Undercut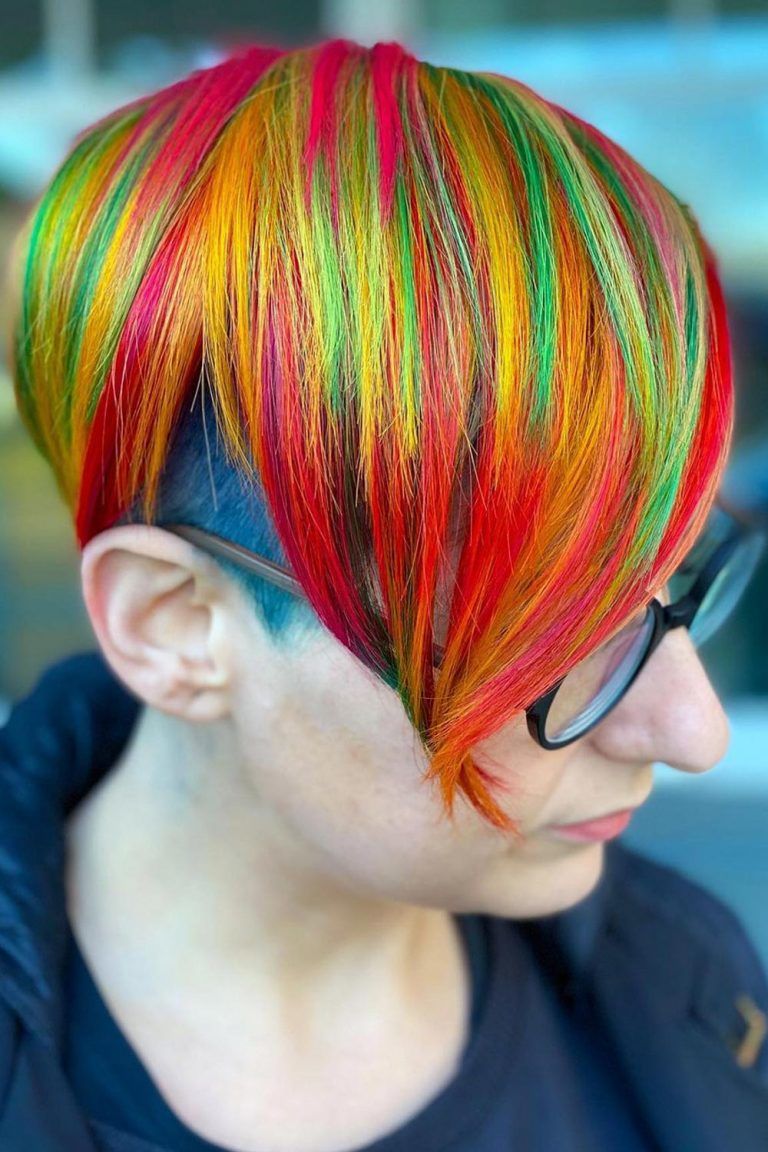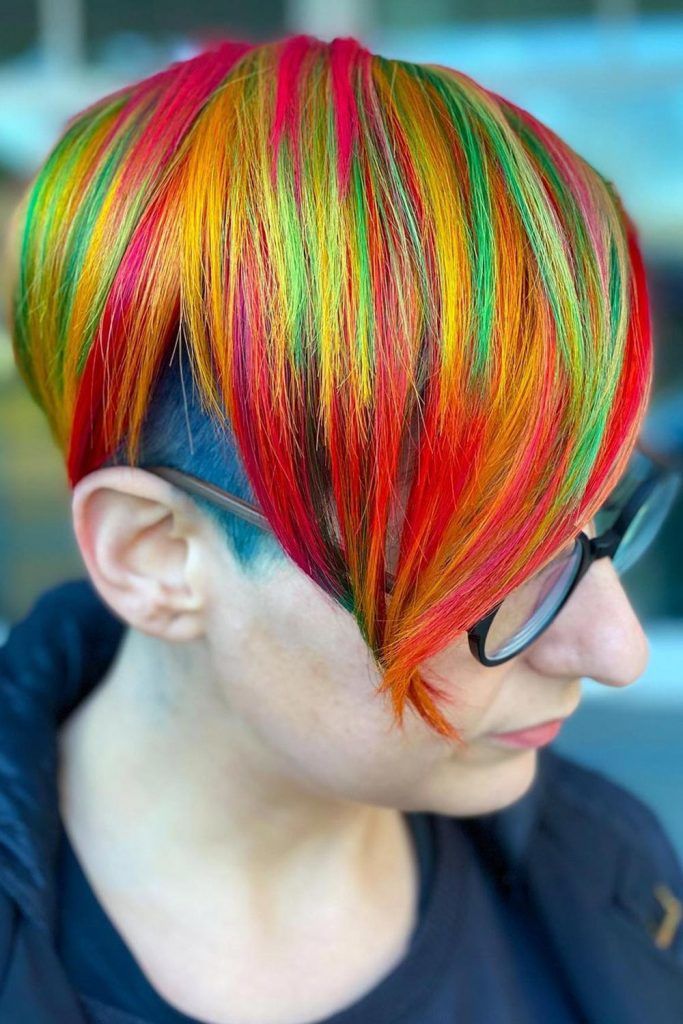 Credit photo: instagram.com/alyssawiener
Rainbow hair isn't reserved to long locks only. You can play around with short tresses too, and the end result won't disappoint you. There may be a milder touch to such a style, but it certainly has that unique beauty that makes anyone around you a tad more optimistic.
Long Ocean Blue-Black Hair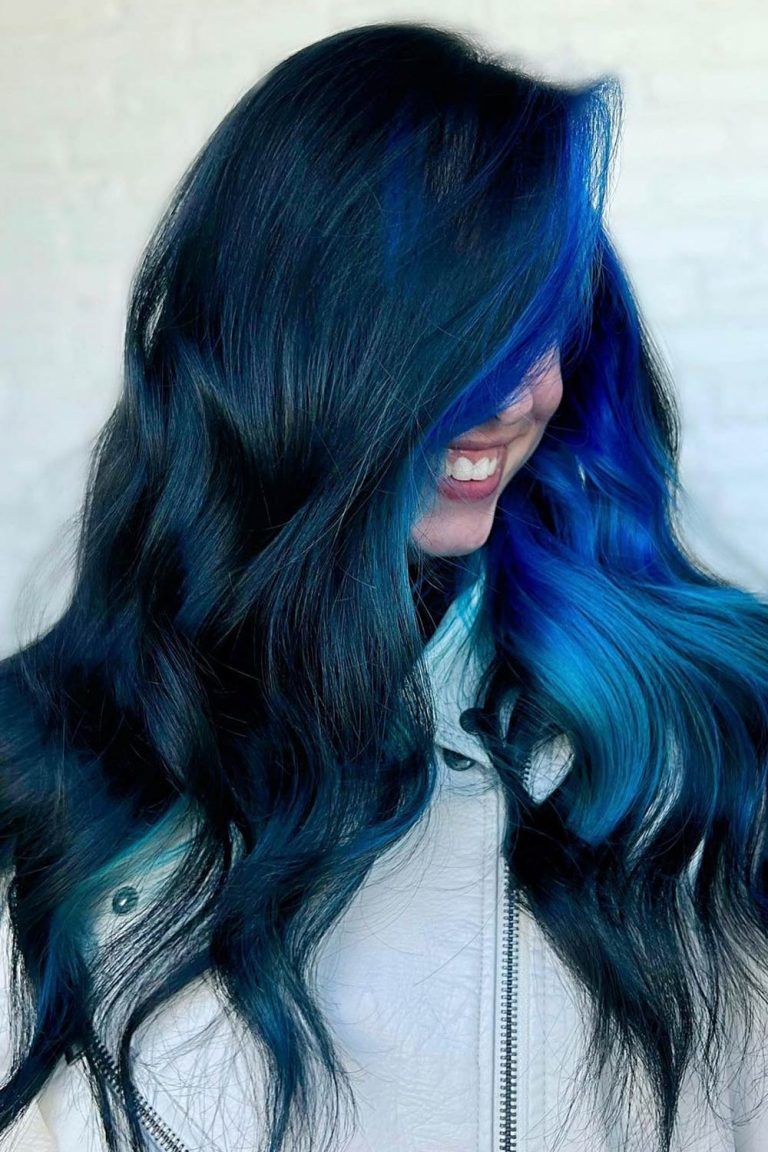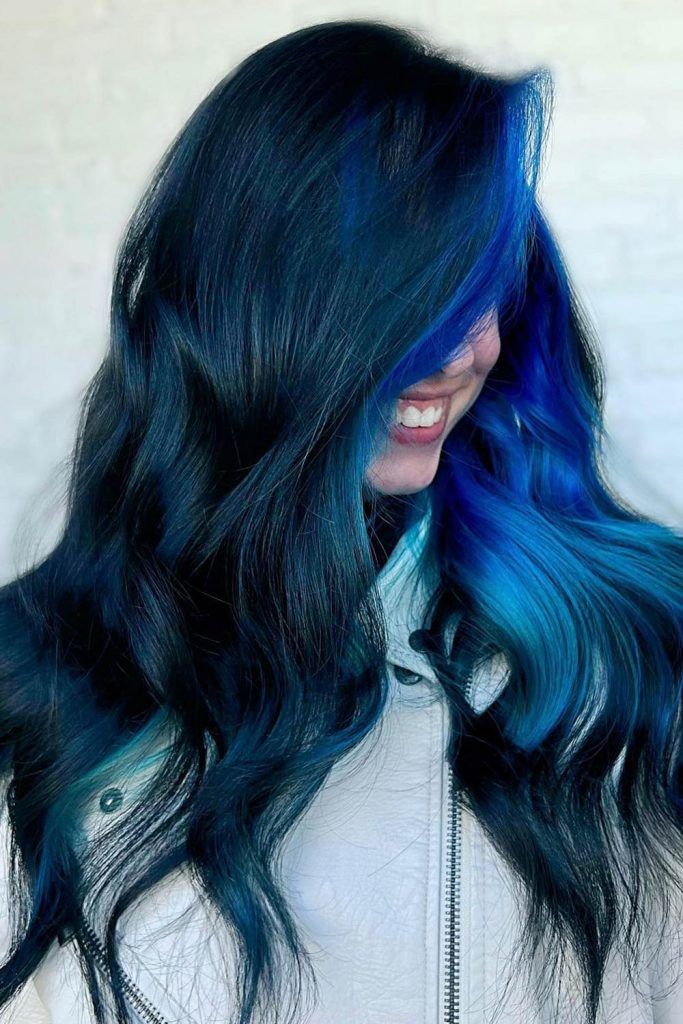 Credit photo: instagram.com/off7thsalon
E-girl hair deserves all the rep it gets, deservingly so. One look at these deep blue and voluminous black waves, and it seems like you could drown in this gorgeous mane. No rock start would refuse from sporting the same mesmerizing style, that is for sure.
Alt hairstyles are what you need to enhance your style and emphasize uniqueness. The range of options you can choose from is nearly endless. Use this collection as your trendy source of inspiration!
REFERENCES: