Bangs for round face have more than a sole purpose to make your face look more oval. They are also able to bring out your eyes. Plus, they combine perfectly with your style in general. And that is where it may get confusing. That is why, to save you the time and effort, we decided to gather the most popular and the trendiest styles to pull off if your face is round-shaped.
Side Swept Bangs For Round Face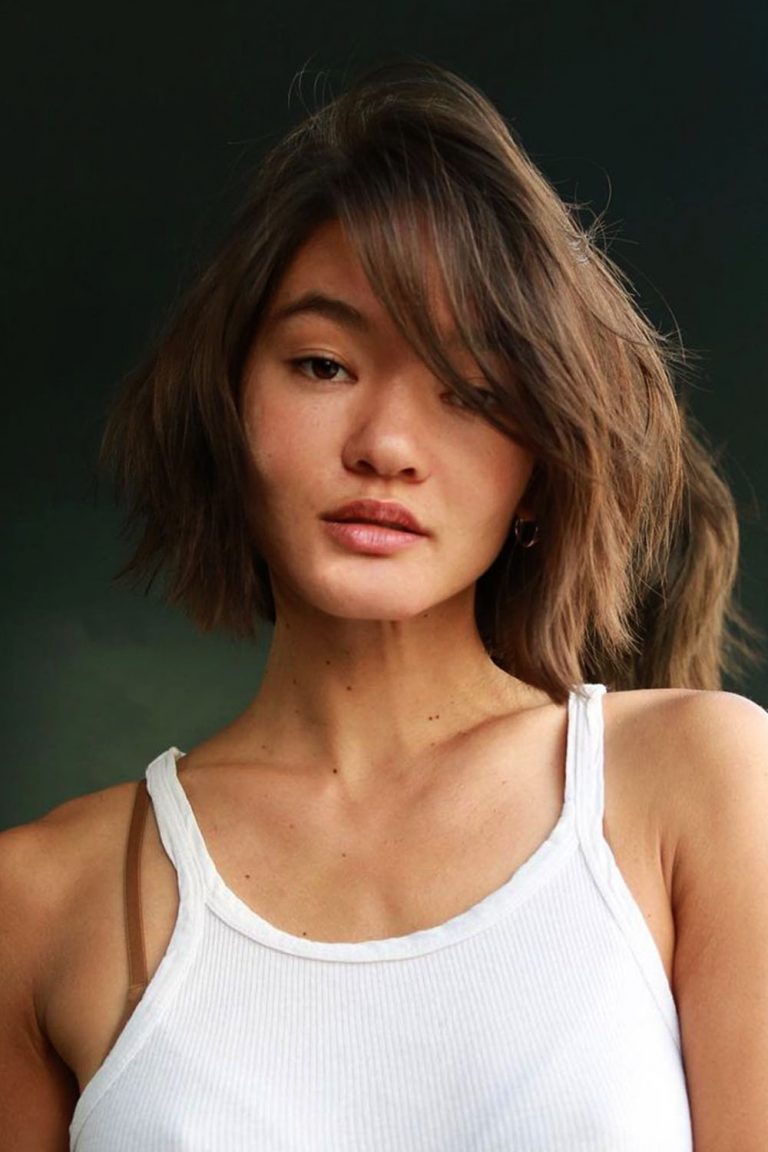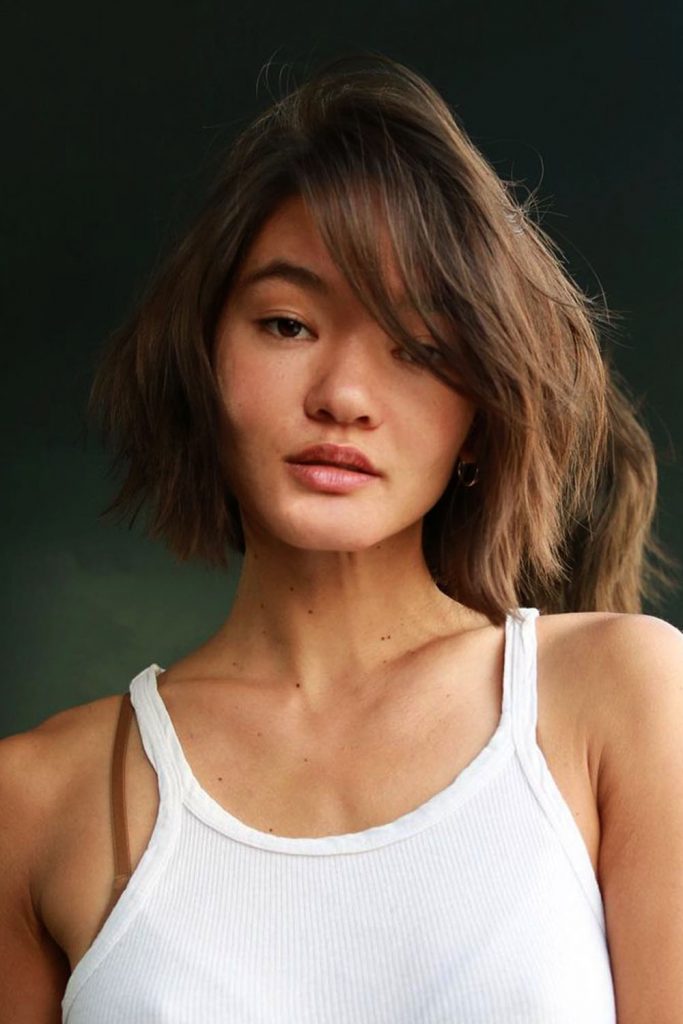 Source: salsalhair via Instagram
Side-swept round face hairstyles are very versatile and provide lots of ways to style. If that is not enough for you, you can always opt for some unusual hair color. Let's say blue highlights, we think they will carry out the task pretty well.
Ideas For Round Face Hairstyles
Source: hairbymelb via Instagram
i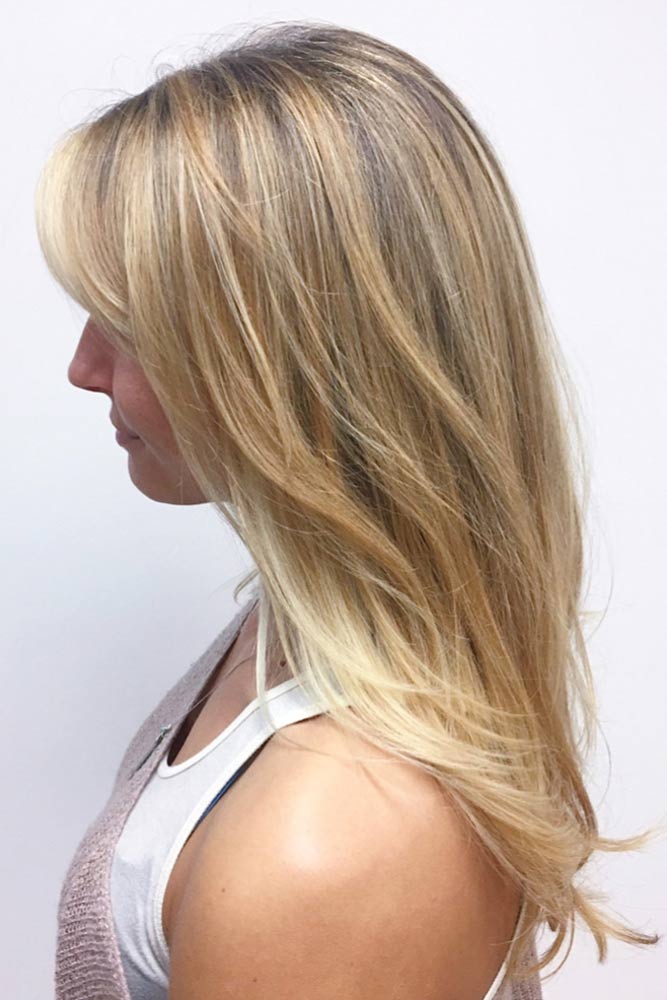 /
Among the hairstyles for round faces the ones with blunt bangs are not really the best choice, since they will only make your face look even wider. But if you know what to combine them with, the result may turn out not bad at all. We are talking about layers, waves, and highlights.
Layered Hair With Wispy Bangs
Source: hairbybrittanyy via Instagram
i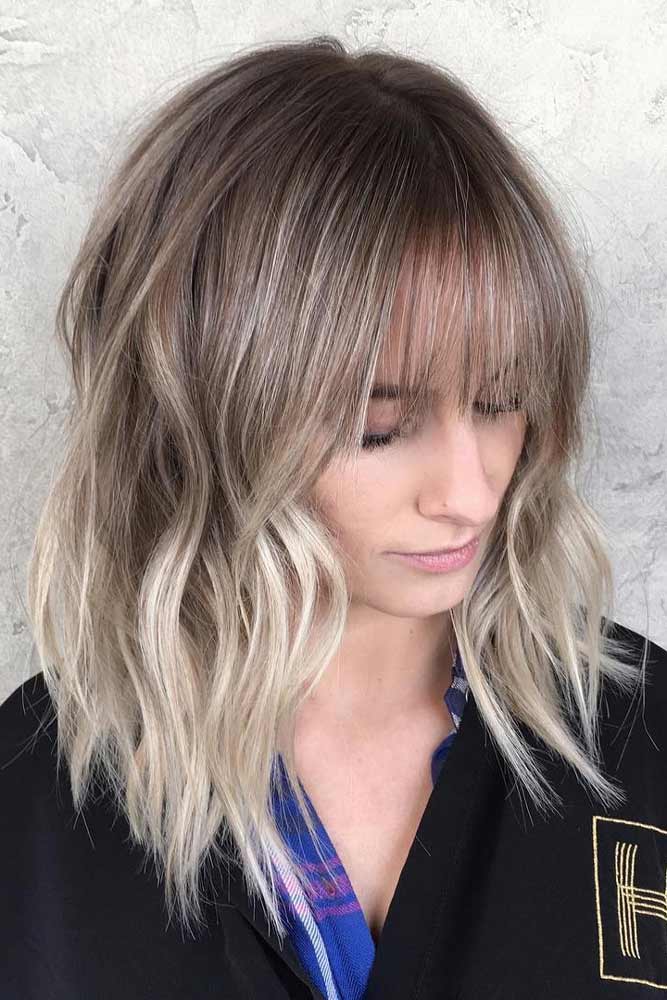 Source: cutyourhair via Instagram
i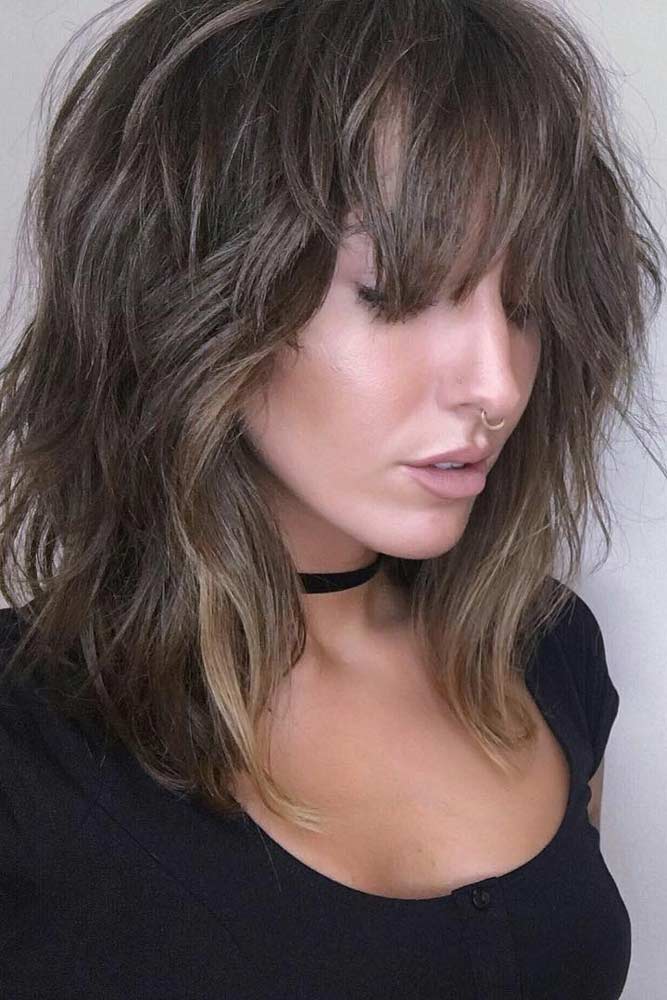 /
Wispy bangs, if shoulder length, look extremely cute on those with round faces. Besides, the piecy texture grants those missing angles to your face so that it appears much slimmer. See for yourself.
Short Hairstyles For Round Faces
Source: dillahajhair via Instagram
i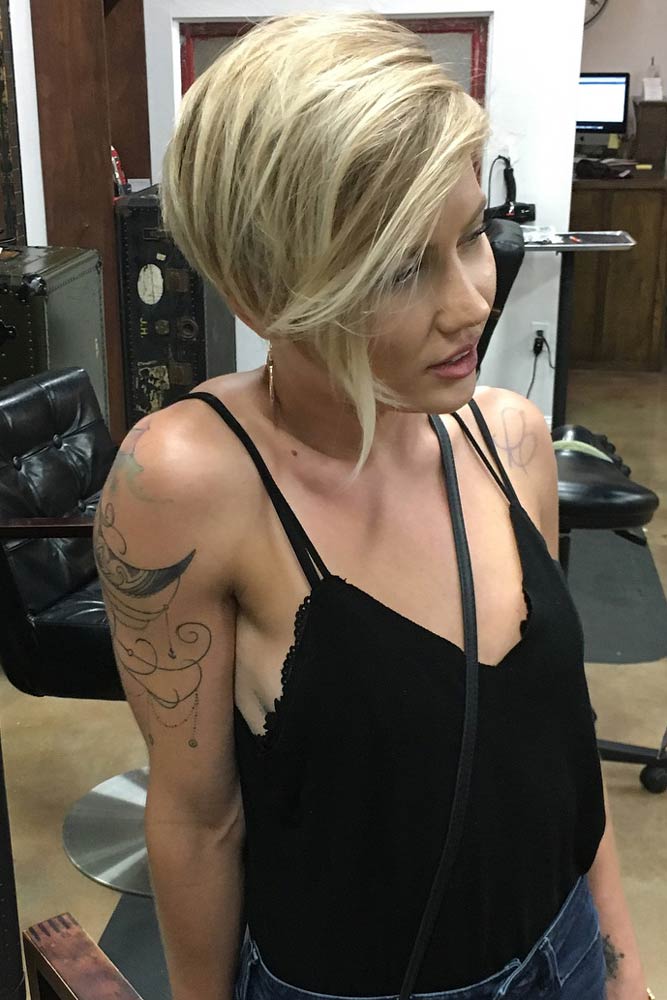 Source: kinlochsalon via Instagram
i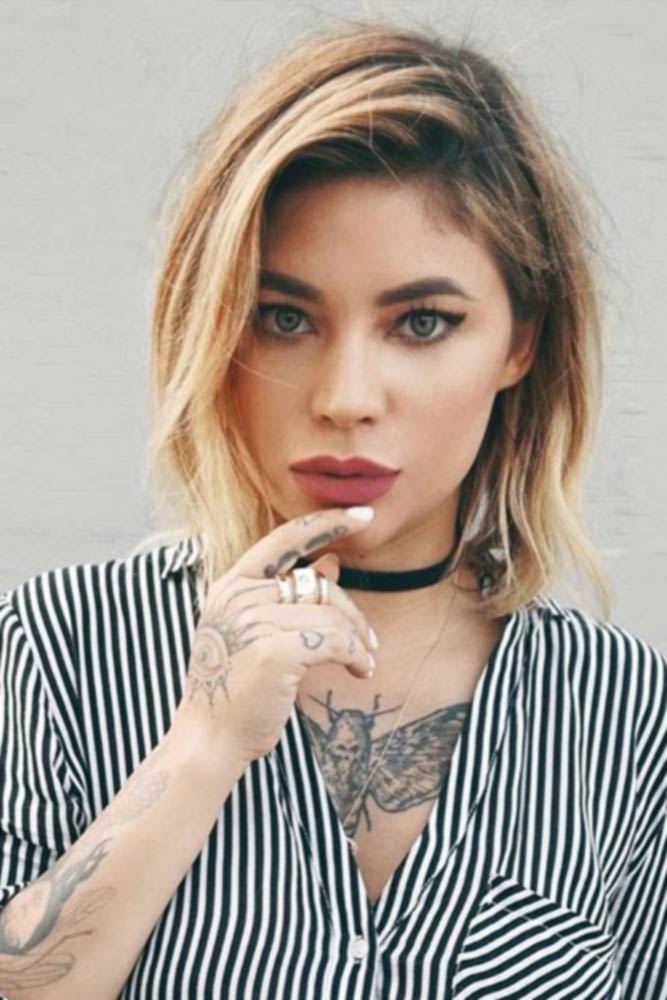 /
When opting for short hair for round faces, don't forget about the bangs. Short hair with side swept bangs is the perfect choice if you have a round face. The longer on the side and shorter at the back style has that perfect ability to add up some volume to your hair, as well.
Tousled Haircut With Bangs
Source: hairloungenyc via Instagram
i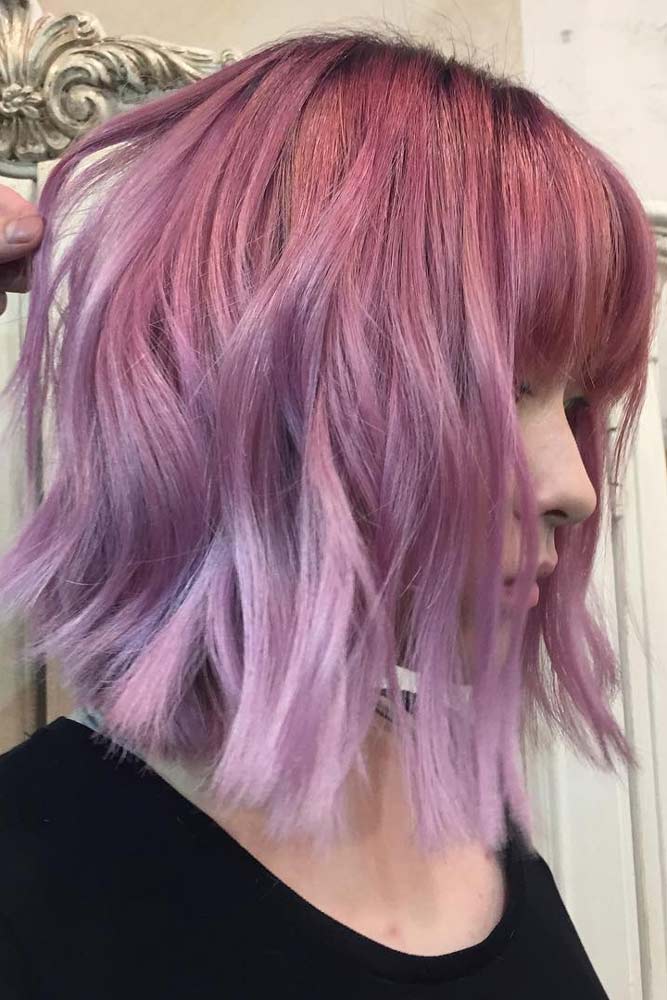 Source: deniseloveshair via Instagram
i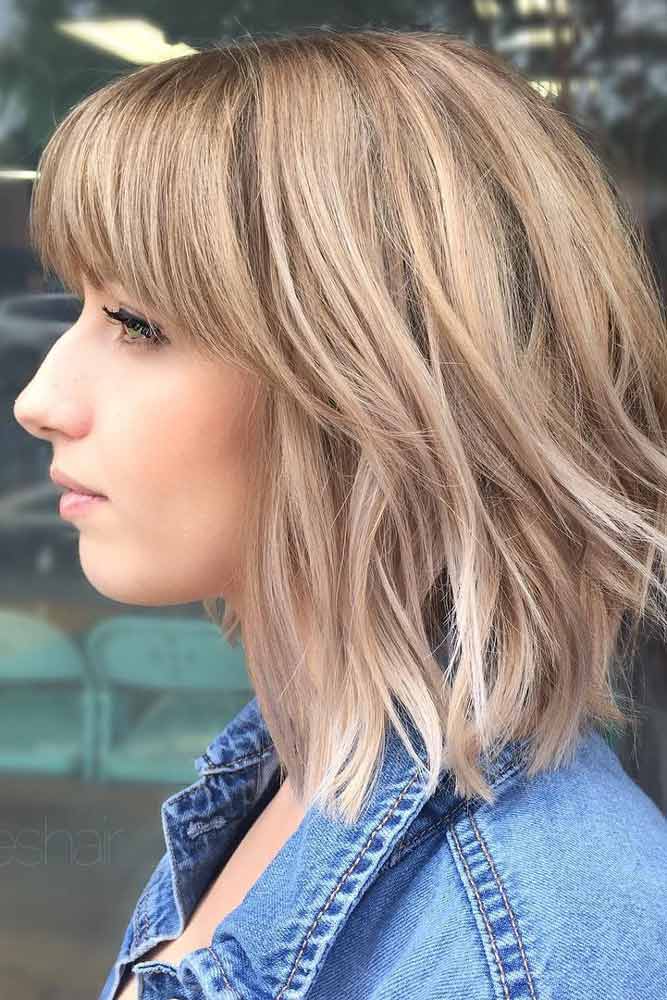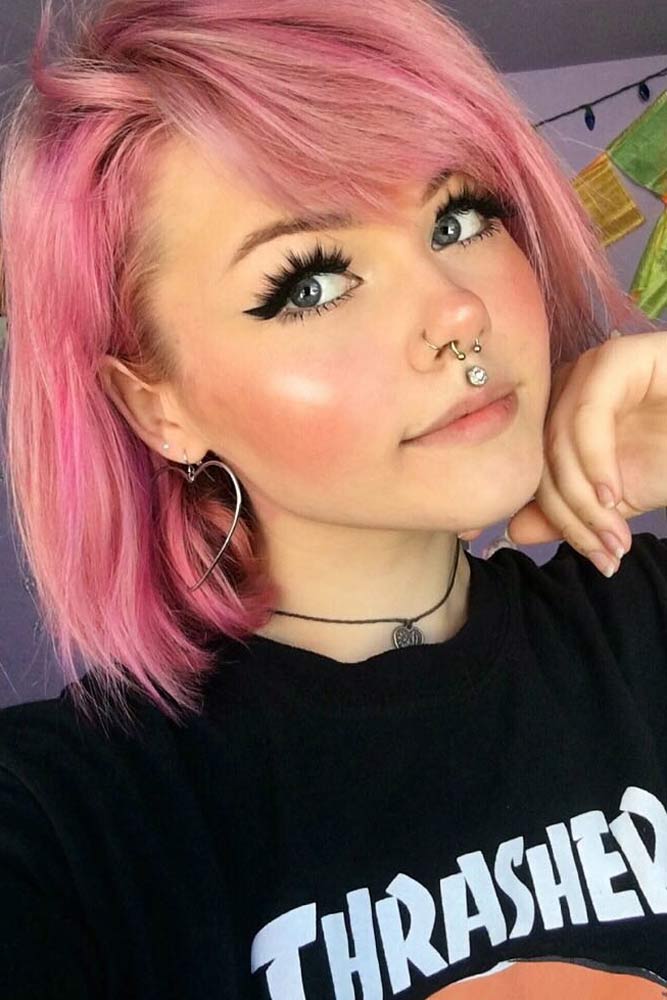 /
To show off some style, you will need to go for a tousled haircut with bangs. If that is not enough, adding up some bright color will be the perfect way out. What do you think about a mermaid pastel pink hair color?
FAQ: Bangs for Round Face
Are bangs good for a round face?
The large, wide cheeks of a round face distinguish it, so straight bangs are a no for these types of face since they emphasize its fullness. However, bangs can work well with some round-shaped faces.
Choose side-swept thick bangs with a sharp angle rather than straight bangs.
Do bangs make a round face look fatter?
For round-shaped faces, geometric contrasts work surprisingly well. The eye-catching combination of straight long locks and a short thick fringe slims down the cheeks while lifting the cheekbones.
Are bangs good for chubby faces?
Bangs look well on round faces, making them appear thinner. They allow for a variety of women's hairstyles to conceal softer jawlines and high cheekbones. So, if you have a round face, choose the fringe that will make it look more oval.