Double Pigtails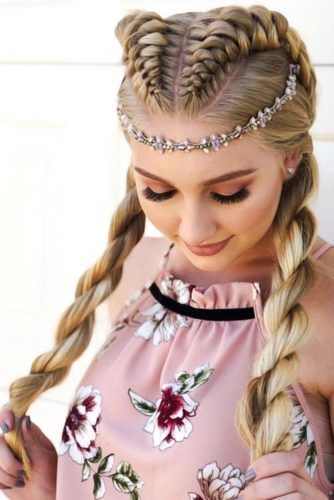 If you want to slay everyone on Coachella with a modern hippie style, you can try accessorizing the trendy pigtails in a hippie-inspired manner.
Source: samirasjewelry via Instagram
Three Strands Headband Braid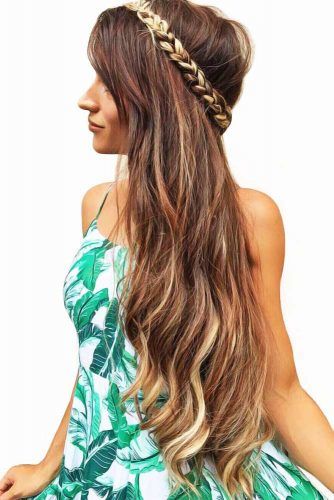 Although there are lots of ways on how to wear hippie headbands, don't forget to listen to your creativity. All in all, you can do a perfect headband out of your messy locks!
Source: braids_in_action via Instagram
Fishtail & Infinity Braids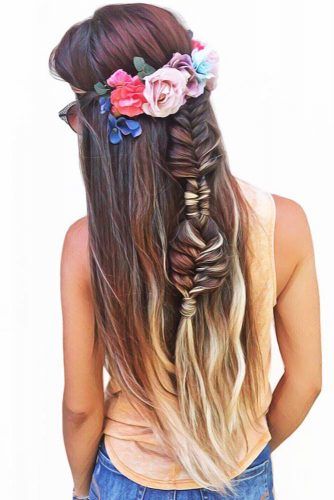 When it comes to hippie hairstyles braids, the more techniques you play around with, the better! By the way, you can create lots of wonderful hippie wedding hairstyles if you complement the look with floral accessories.
Source: braids_in_action via Instagram