Although bubble braids are not a brand new hairstyle, now they have reached the peak of their popularity. They are literally everywhere and on everyone. Celebrities rock them on the Red Carpet, beauty influencers flaunt them on their social media, even fashion designers choose to complement their models' looks with braided bubbles. If you want to hop on this trend, then you have come to the right place. Below, we have broken down all the info about the style and collected the most striking ideas for your inspiration.
What Are Bubble Braids?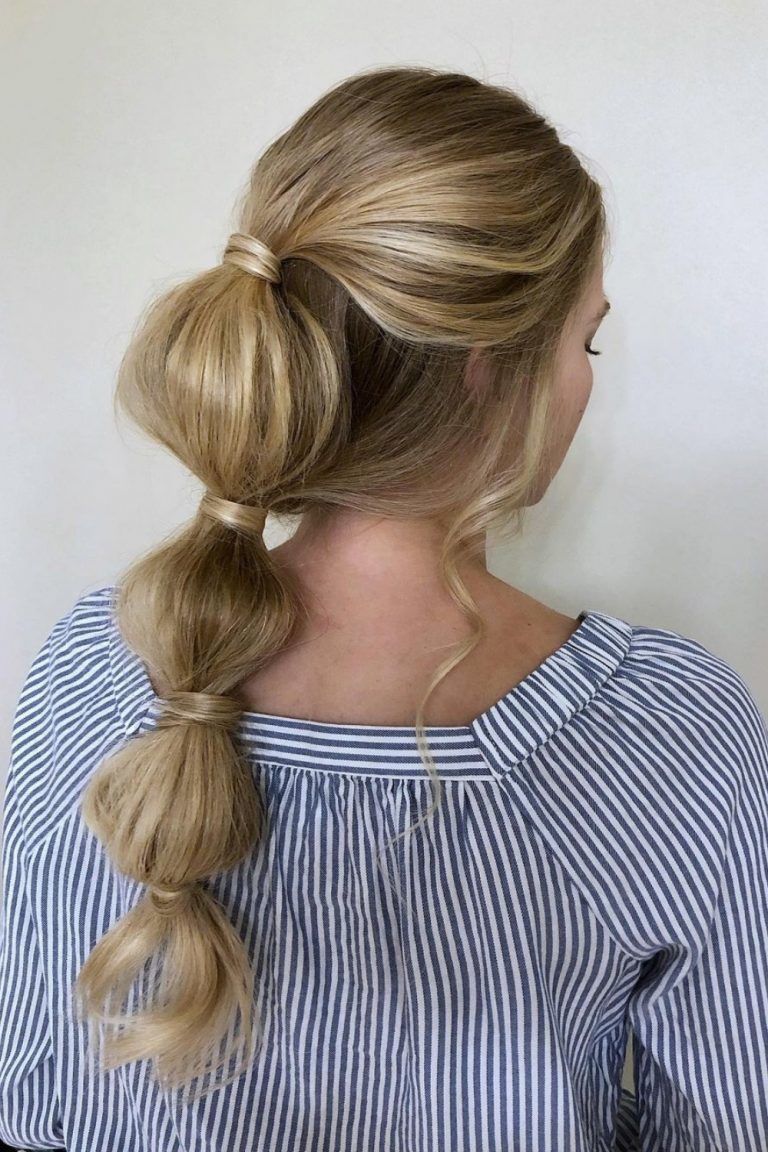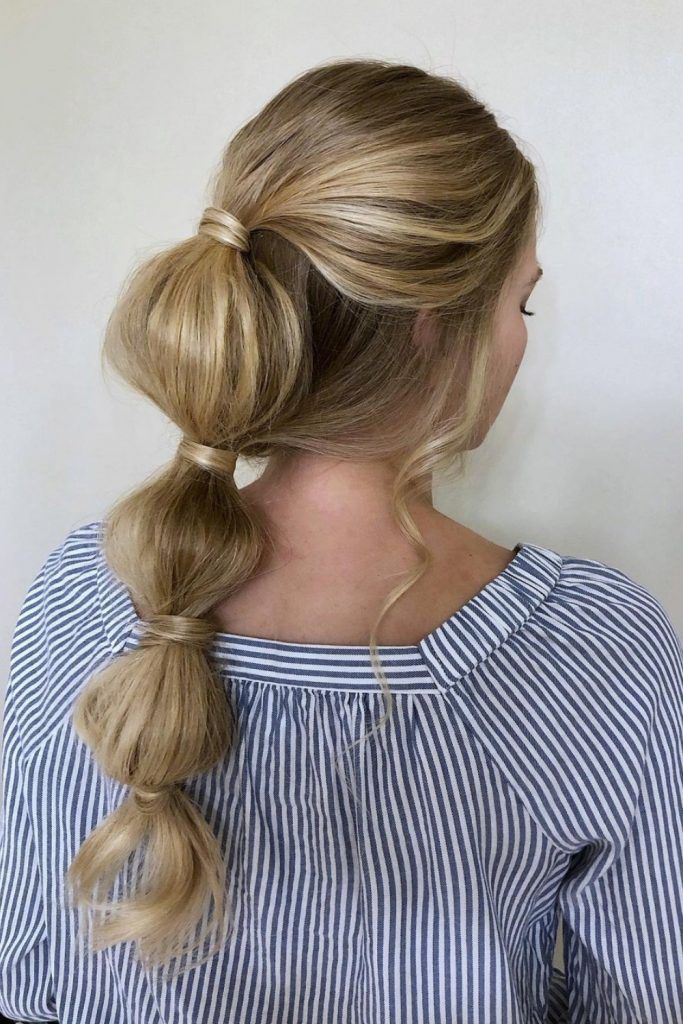 Credit photo: instagram.com/_theparlour_
Bubble braids are a popular type of braided ponytail for women. They do not require actually braiding the hair but only making it look braided. To create the hairstyle, you just need several elastic bands and nothing more. The look implies pulling the hair into a low, mid, or high ponytail and tying it along the entire length using elastic bands so that it resembles bubbles. While it may seem limited in options at first, there are a lot of ways to pull off the style.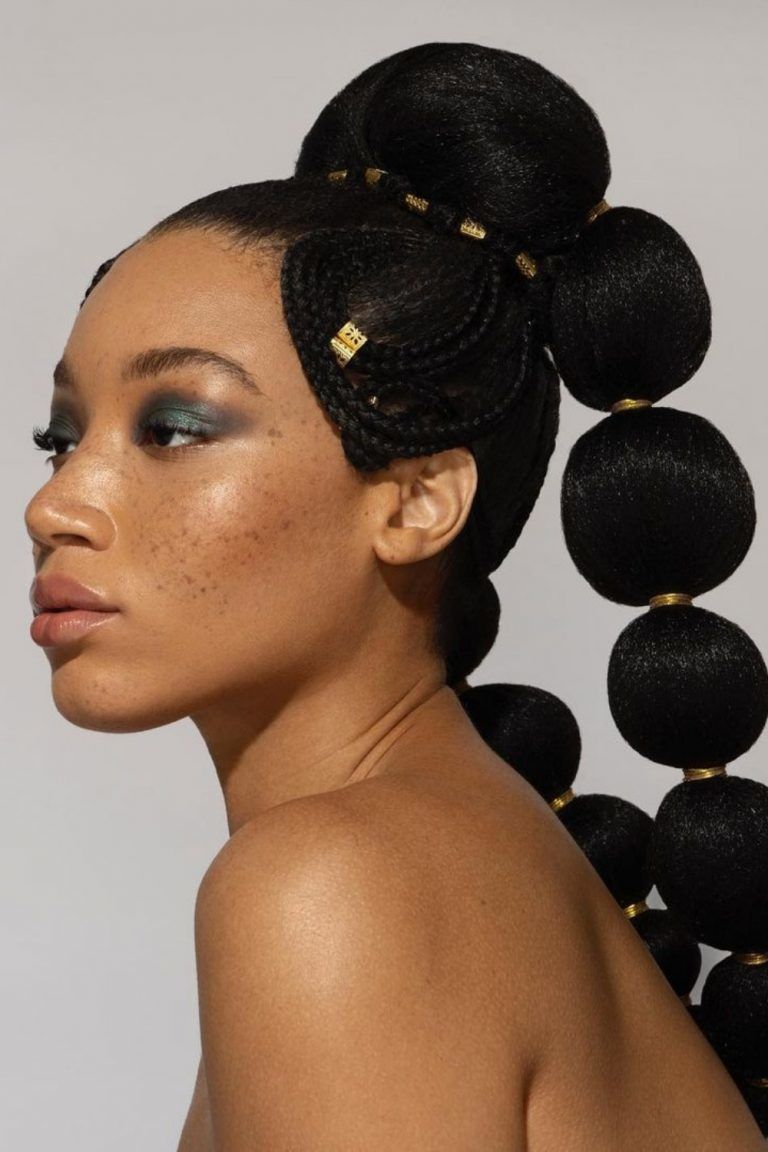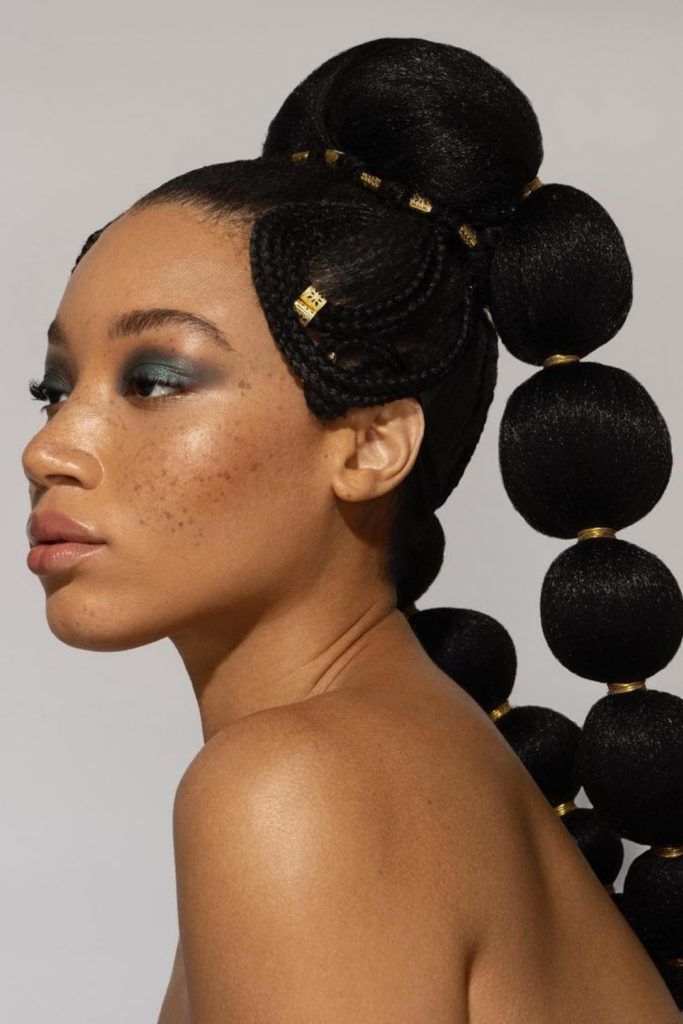 Credit photo: instagram.com/aggie_hair
How To Do Bubble Braids?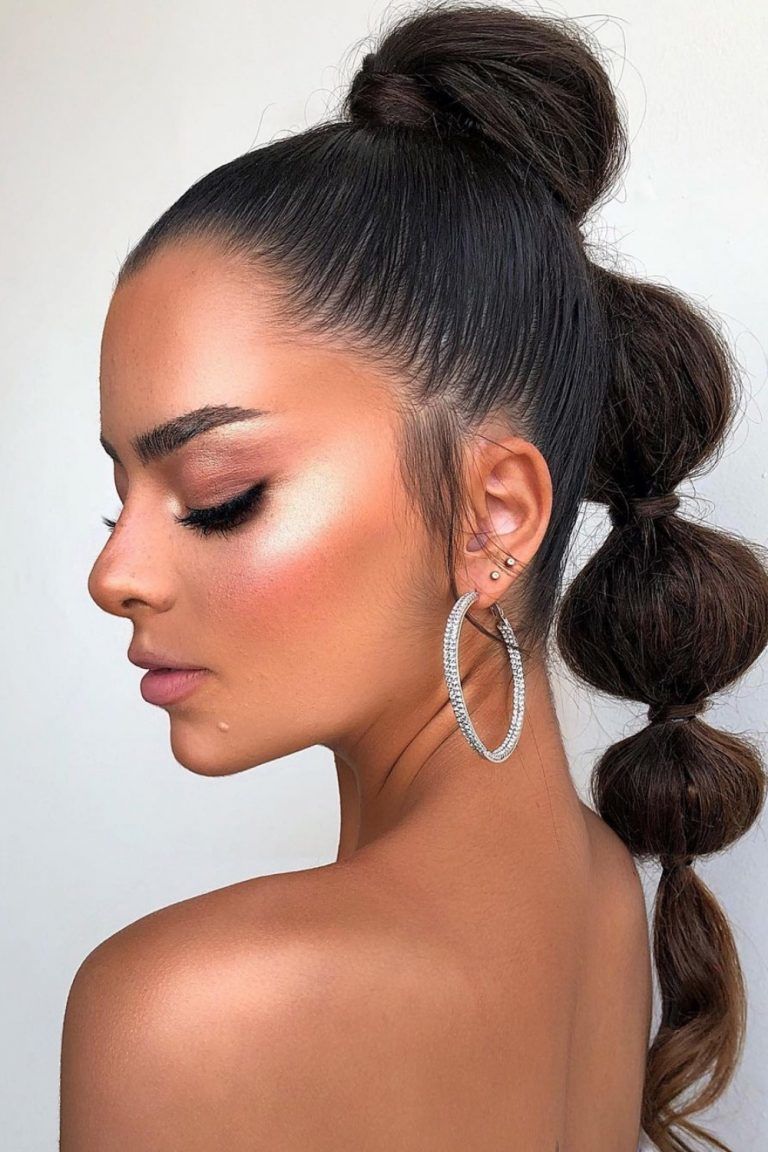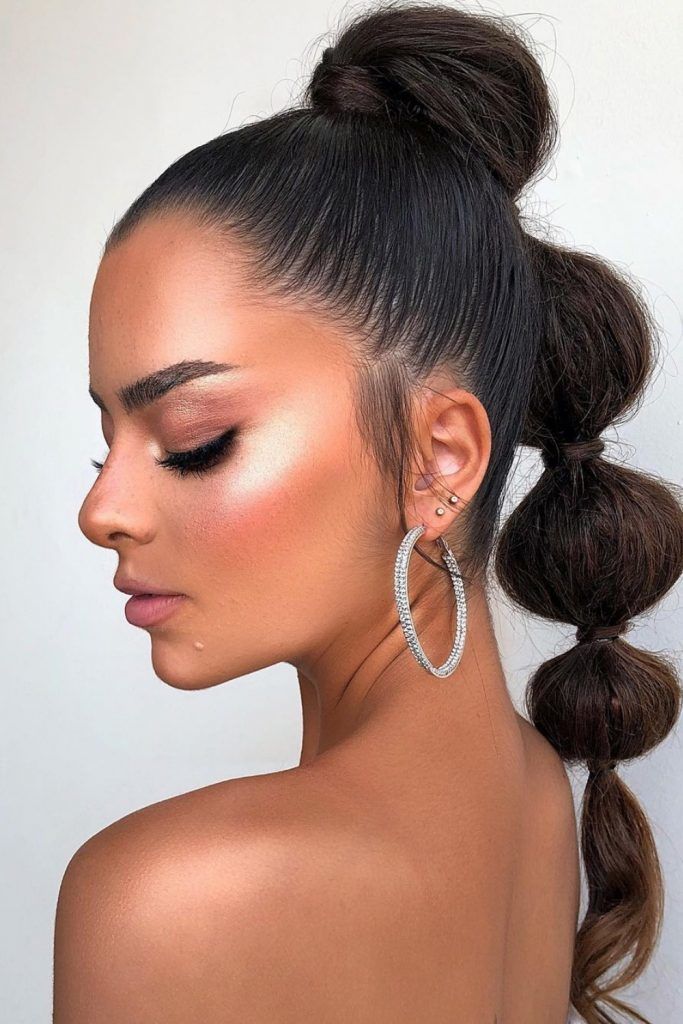 Credit photo: instagram.com/bar_ohayon
So, here is a quick bubble braids tutorial to follow:
Apply several spritzes of a finishing spray to your hair for a better grip.

Brush your locks to eliminate any tangles and push them all back.

Tie the hair in a pony at the desired height and secure it with an elastic band or a silk scrunchie. Optionally, you can add hair extensions to elongate the style.

Indent around 1-2 inches from the previous elastic and tie another one. Repeat this until there is no loose hair left.

Pull out the hair between the elastics a bit to give it the shape of a bubble.

Spritz the hairstyle with a hair spray to make sure it stays in place.

Wrap the base of the hair with a scarf, a hair band or a hair strand to cover the elastic.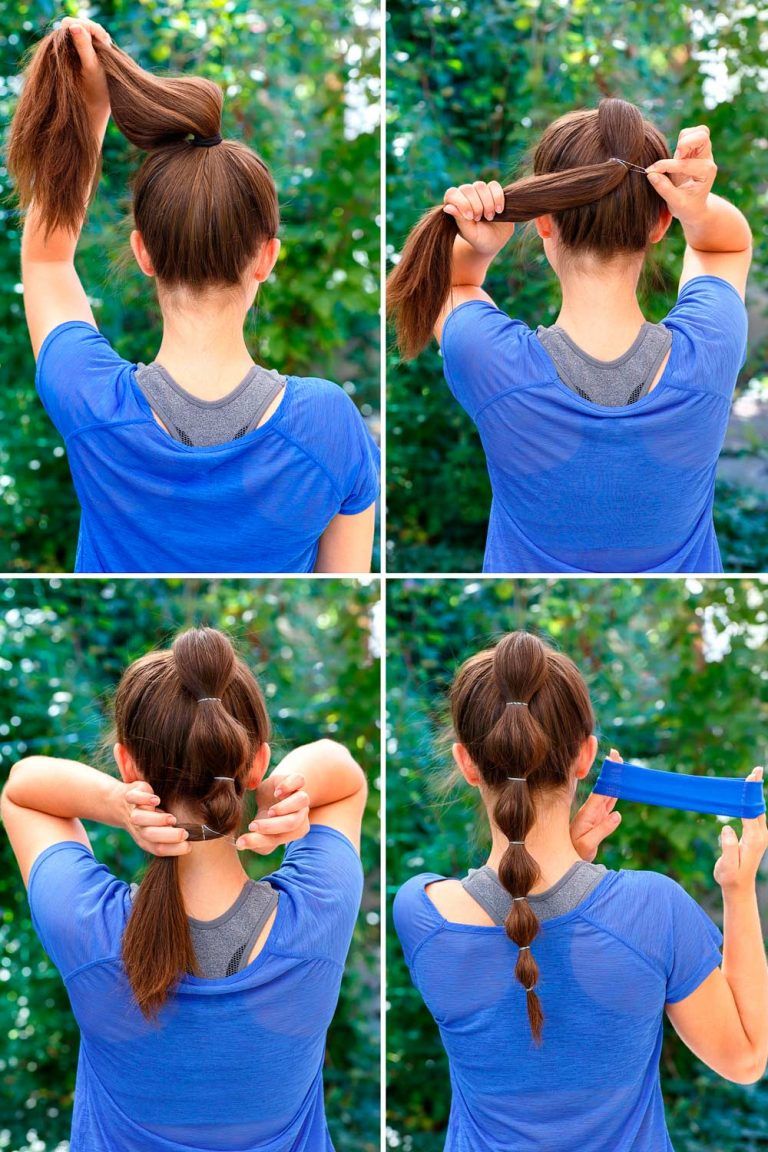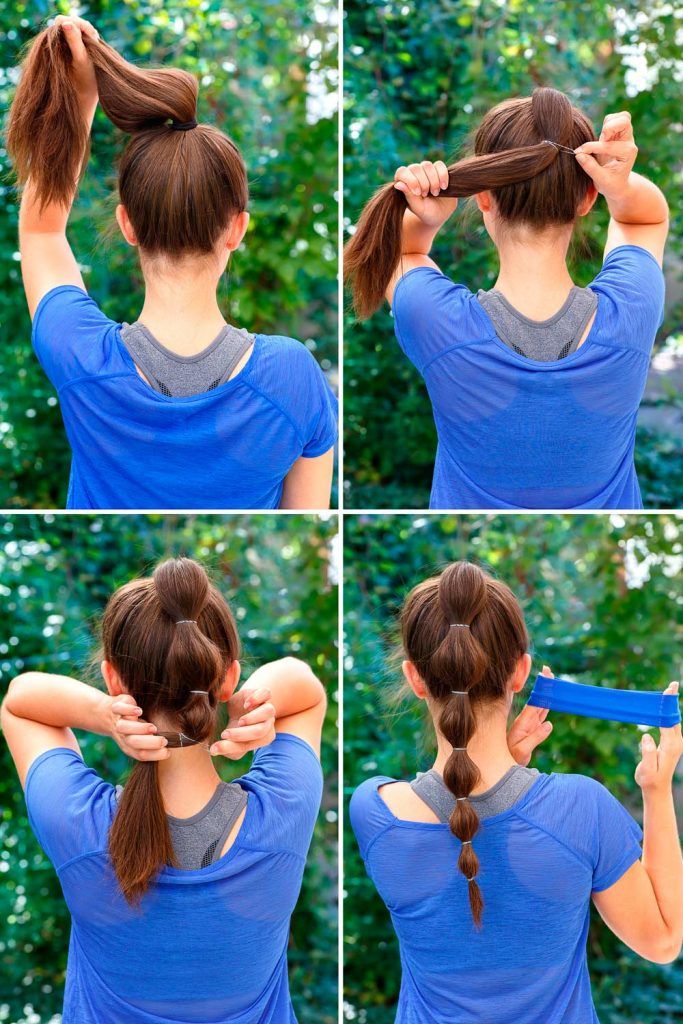 Stunning Bubble Braids Ideas to Try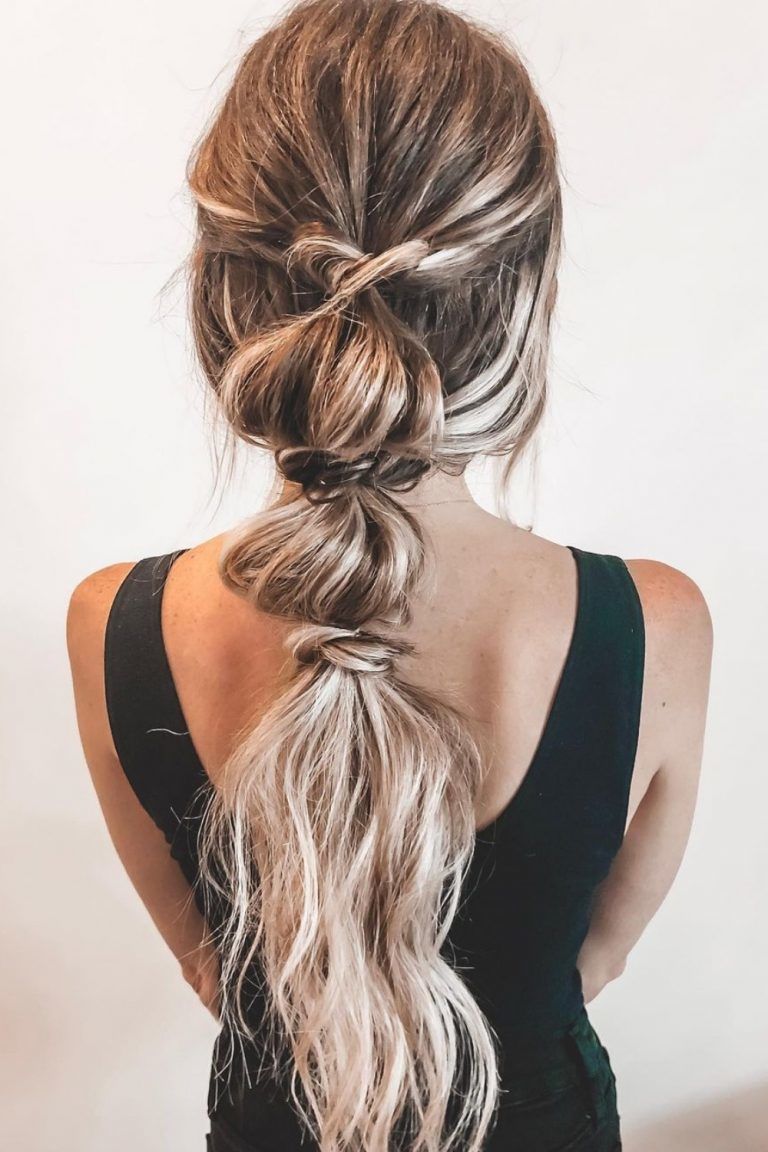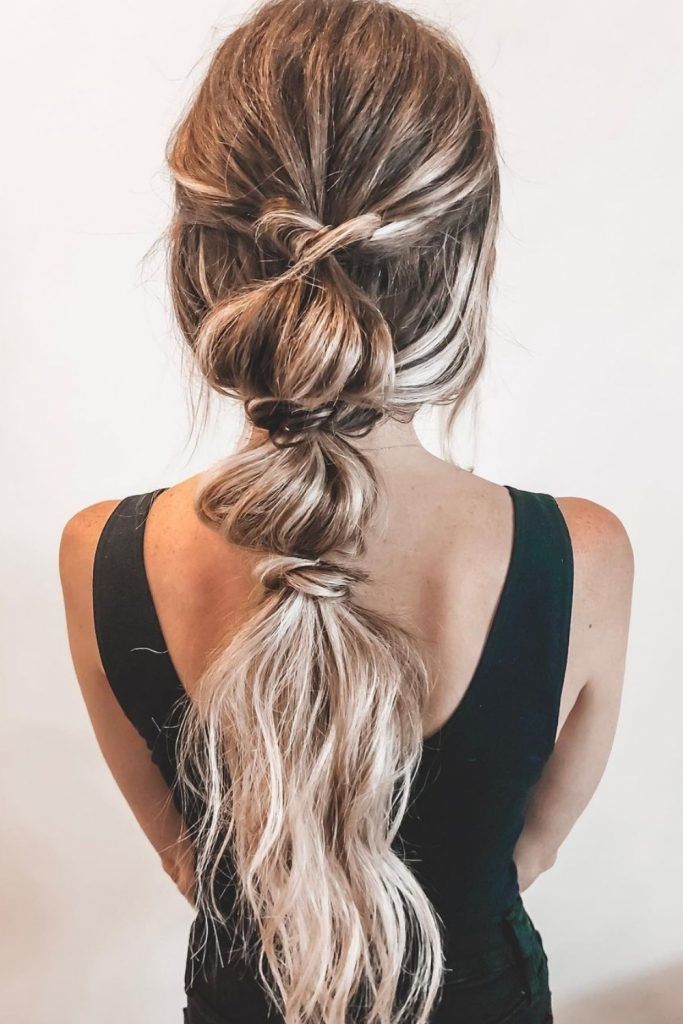 Credit photo: instagram.com/blohaute
Now that you know how to do bubble braids, it is time to explore its most beautiful variations.
Bubble Ponytails With Metal Accessories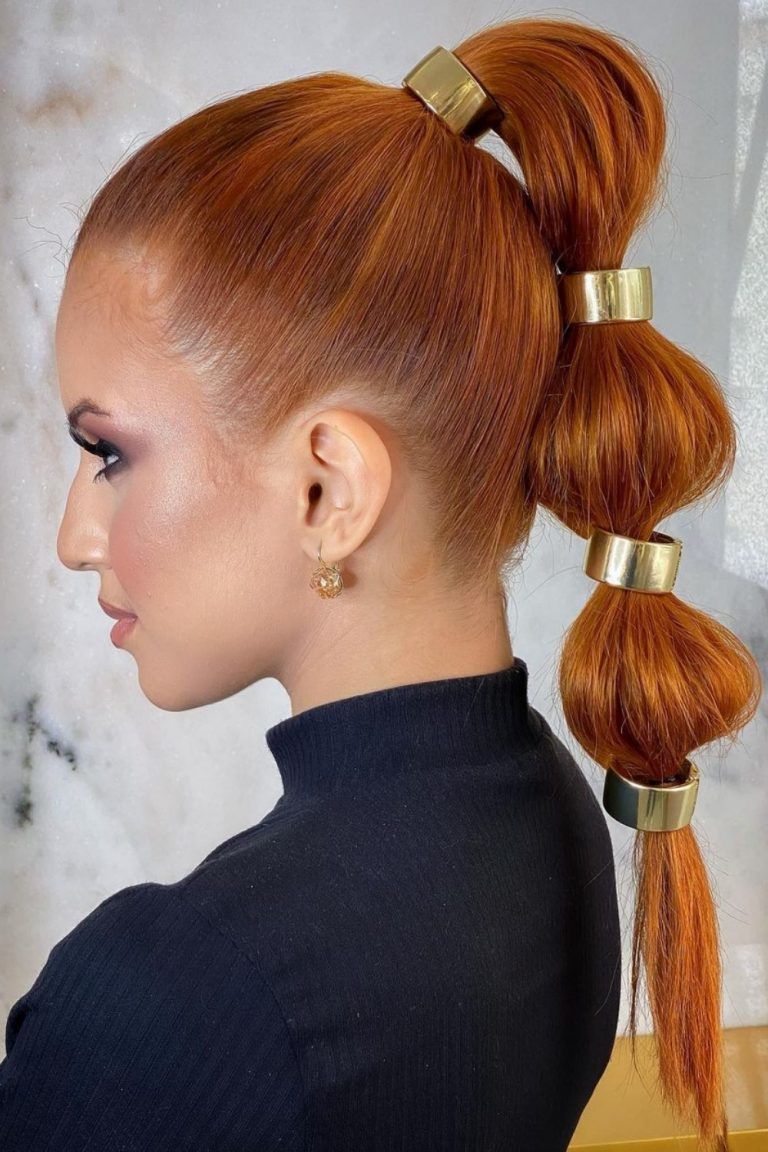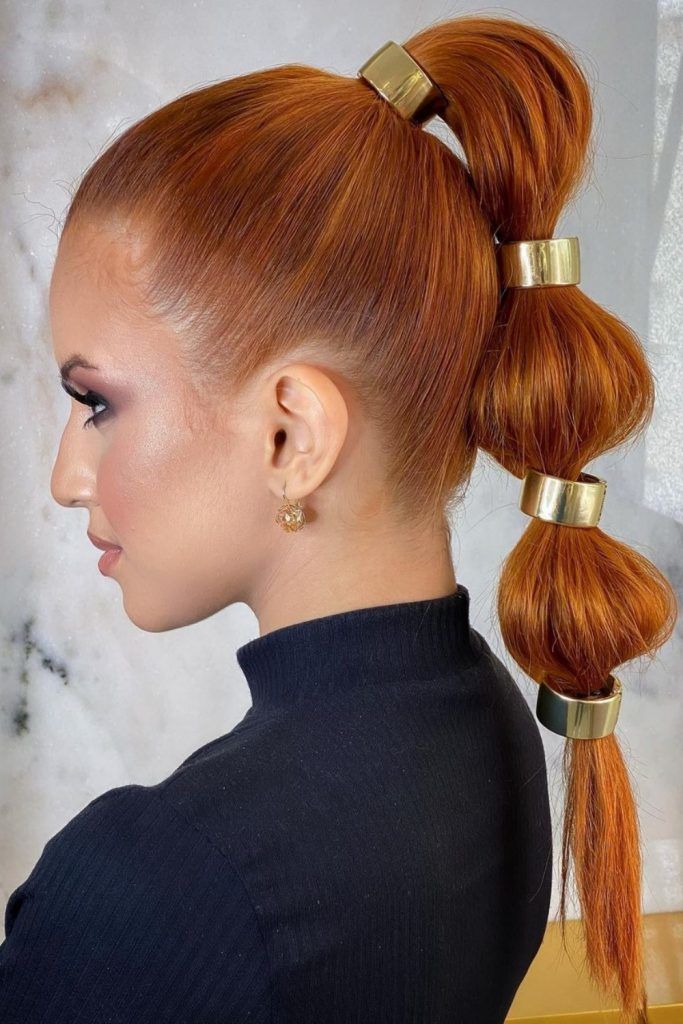 Credit photo: instagram.com/adnomoreira
While bubble braids already look quite eye-catching and unusual, they still allow for hair accessories. So, you can give your braided hair an extra sheen by embellishing it with metal accessories.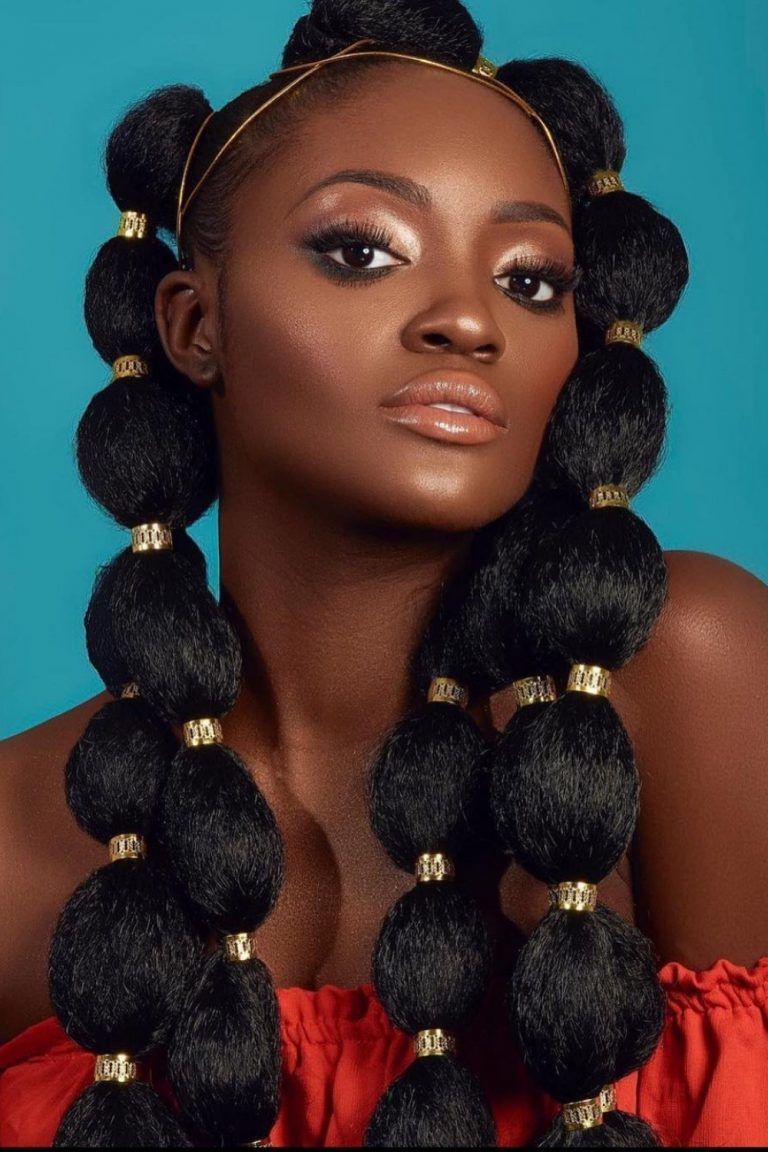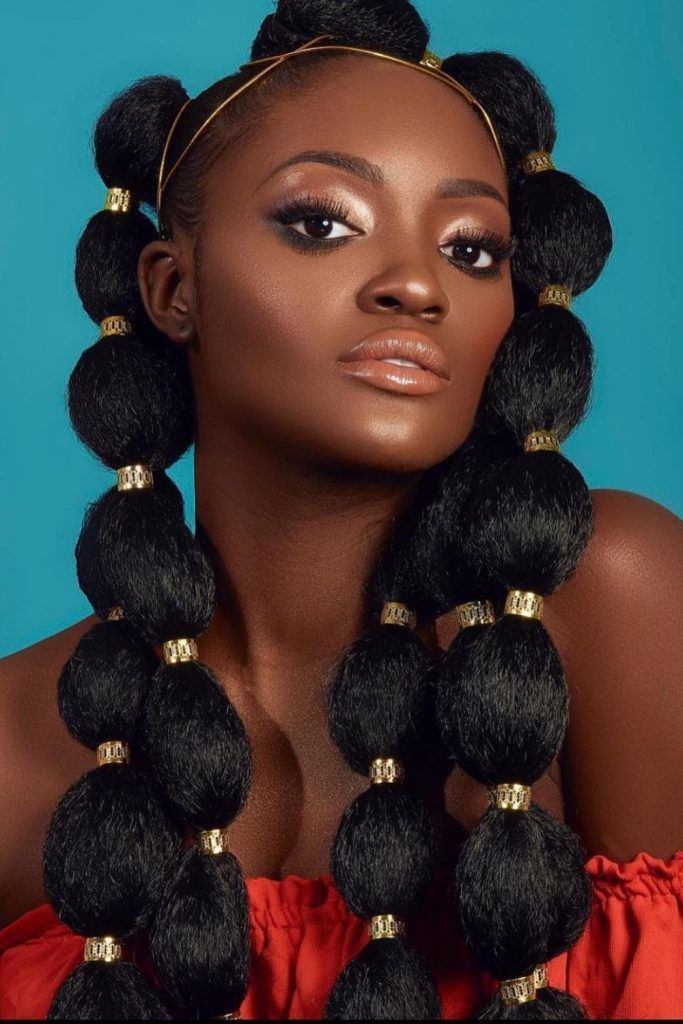 Credit photo: instagram.com/aggie_hair
Messy Bubble Hair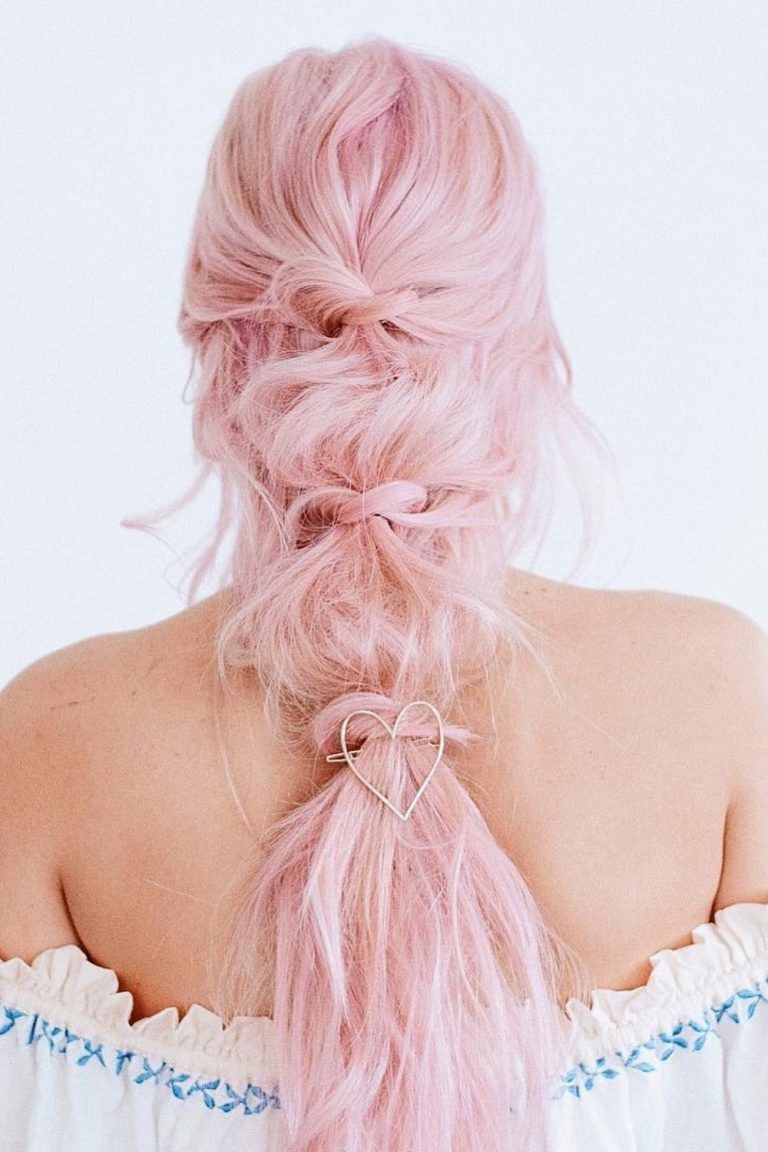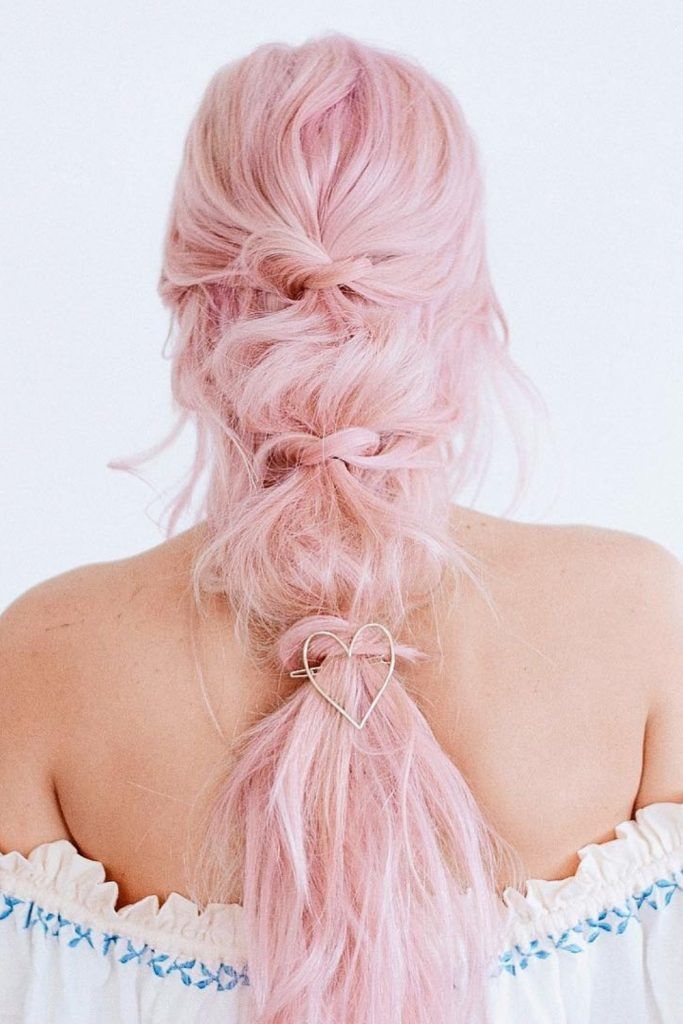 Credit photo: instagram.com/blohaute
Add a boho-chic to your braid bubbles by styling them a little messy. This hairstyle comes out looking effortless and breezy, so make sure it suits the occasion.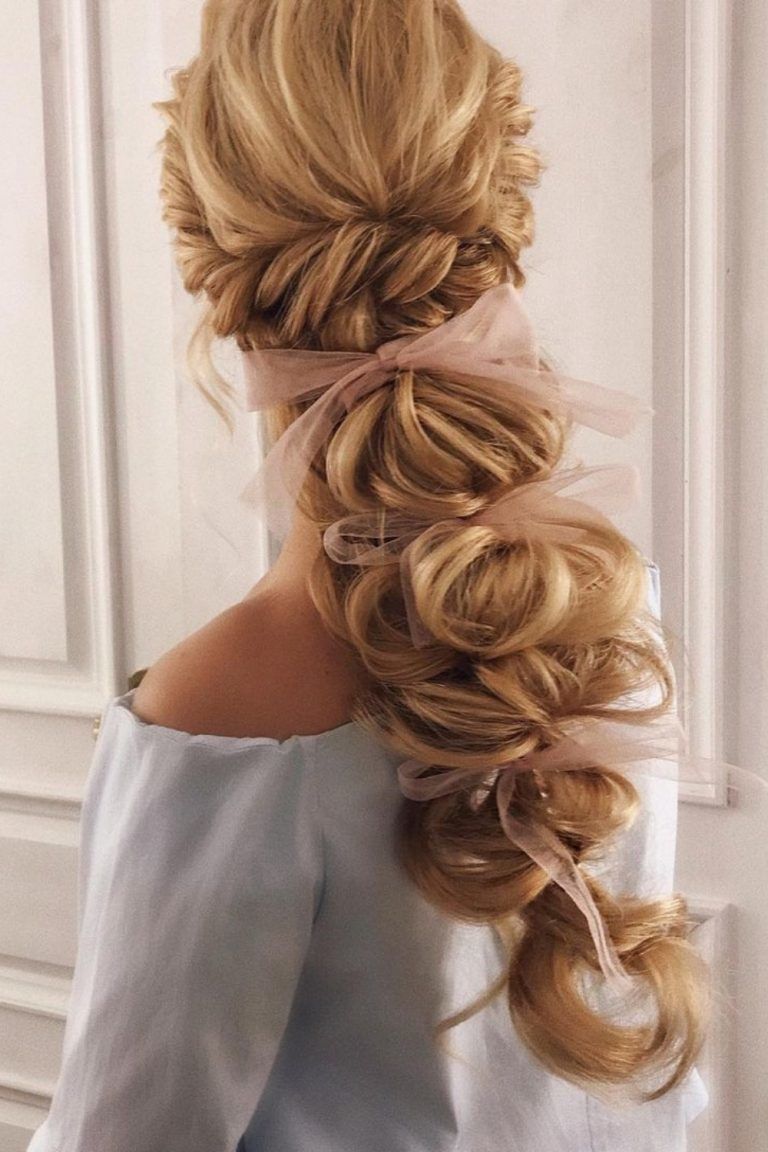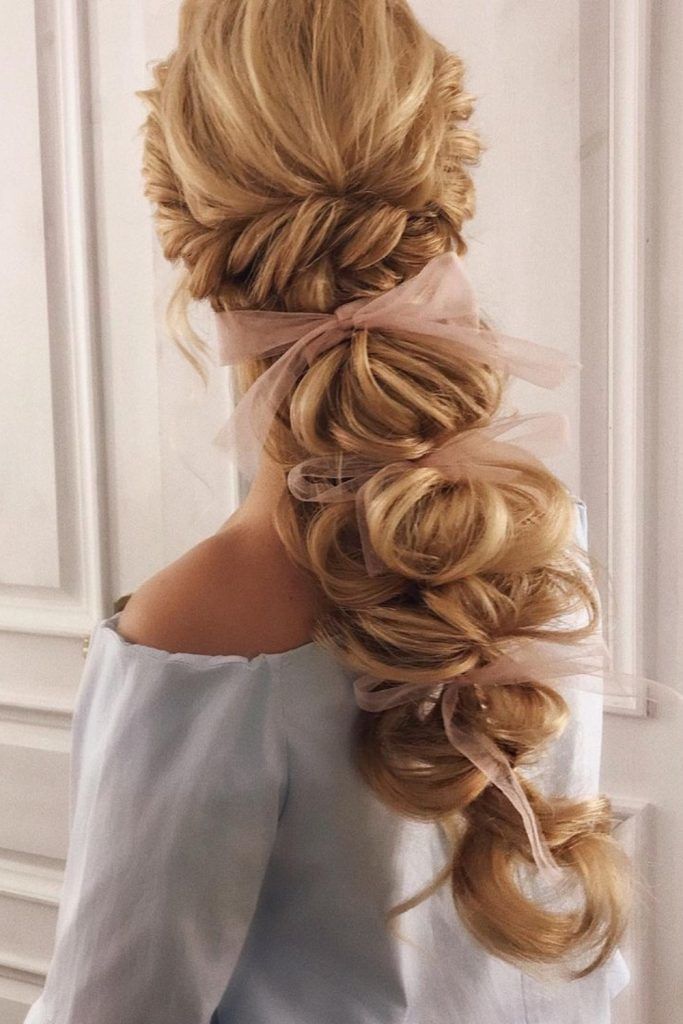 Credit photo: instagram.com/belaya_lyudmila
Bubble & Classic Three Strand Braid Combo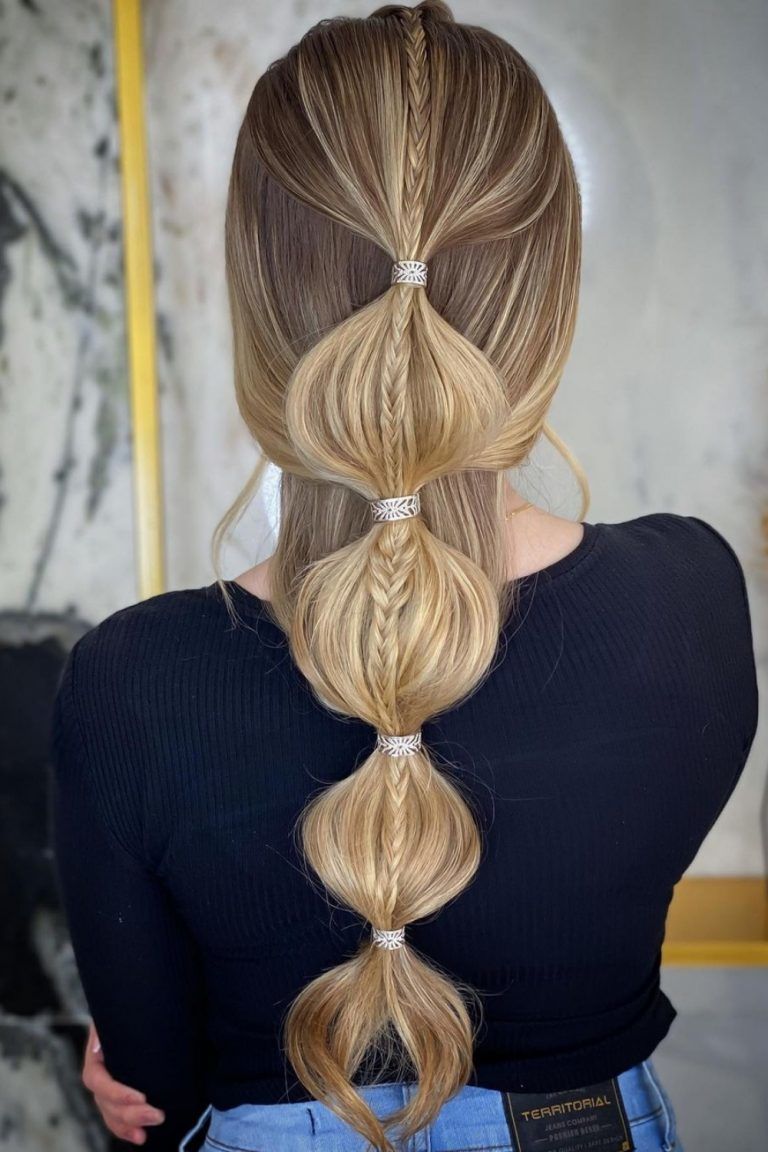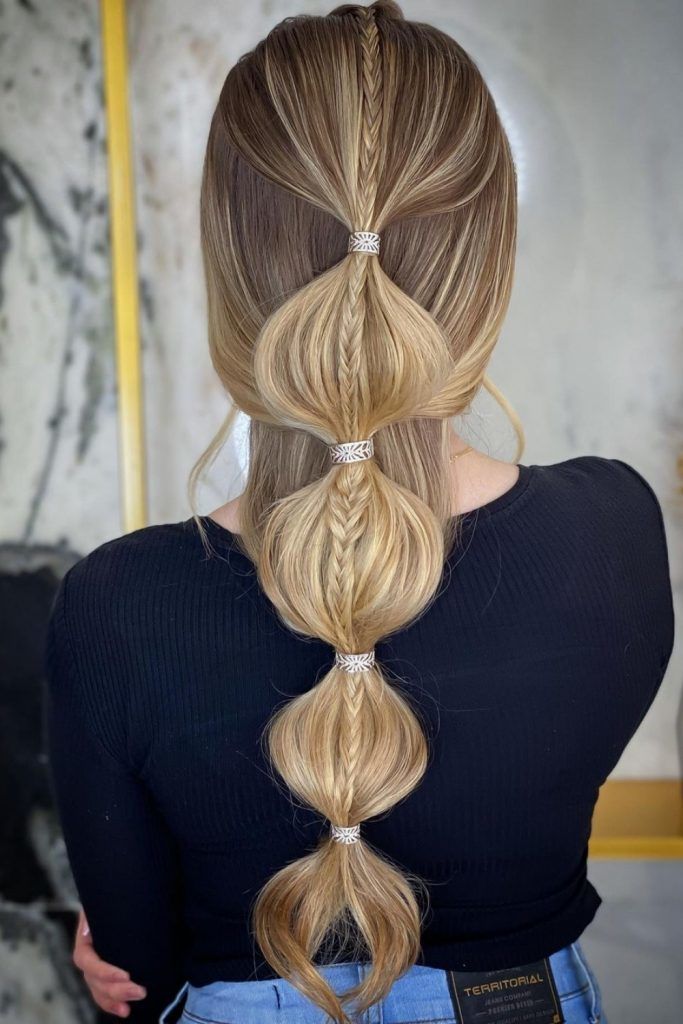 Credit photo: instagram.com/adnomoreira
Like with other ponytail hairstyles, you can weave different types of braids into your bubble braid to give it an unusual and intricate touch. If you do not want to go for something overly elaborate, you can simply get away with a classic three strand braid. However, those who are good at braiding may want to try a 4 strand braid or a French braid.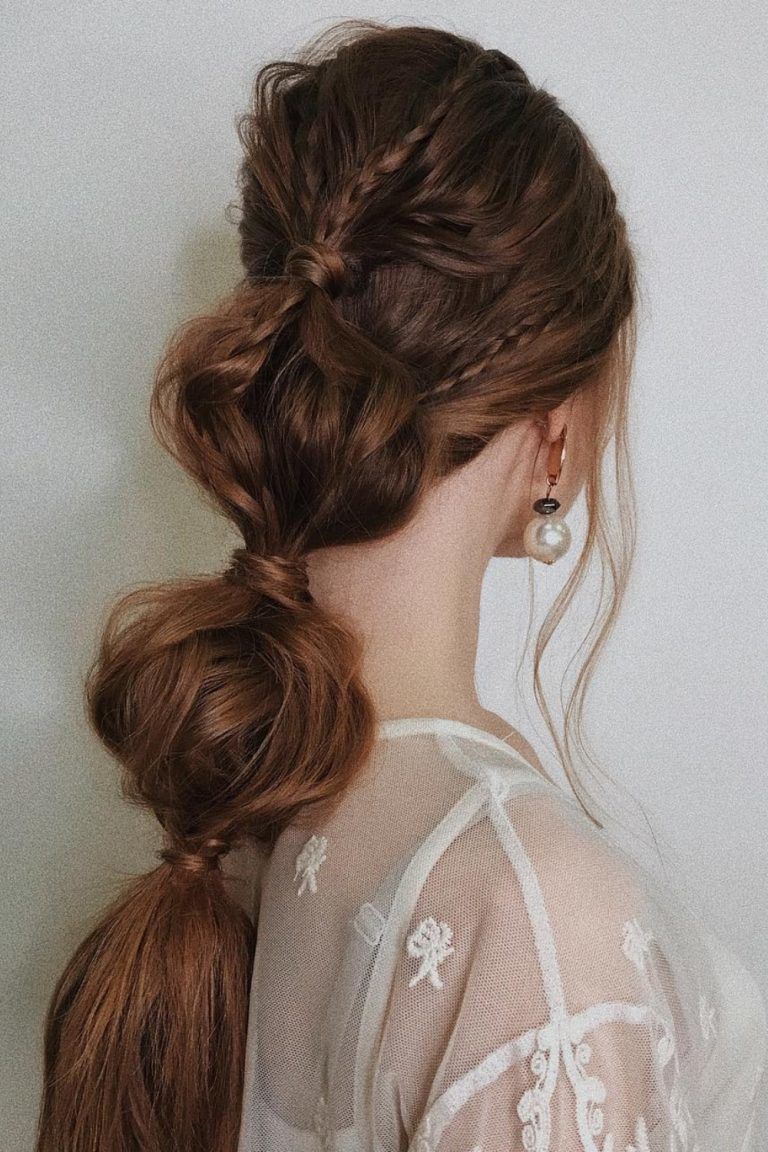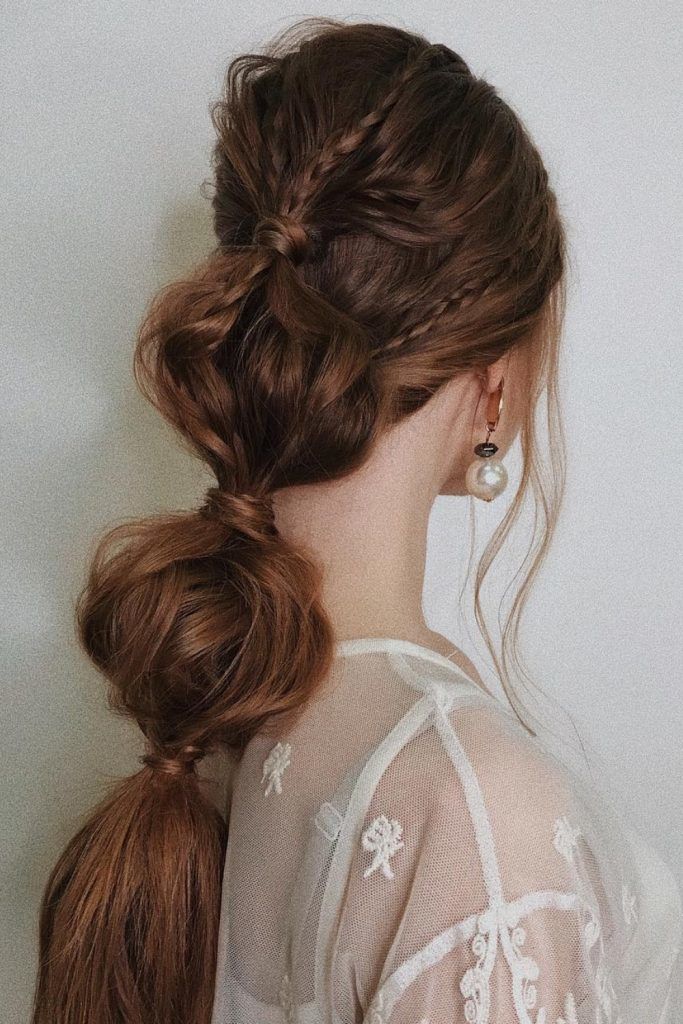 Half-Up Bubble Ponytail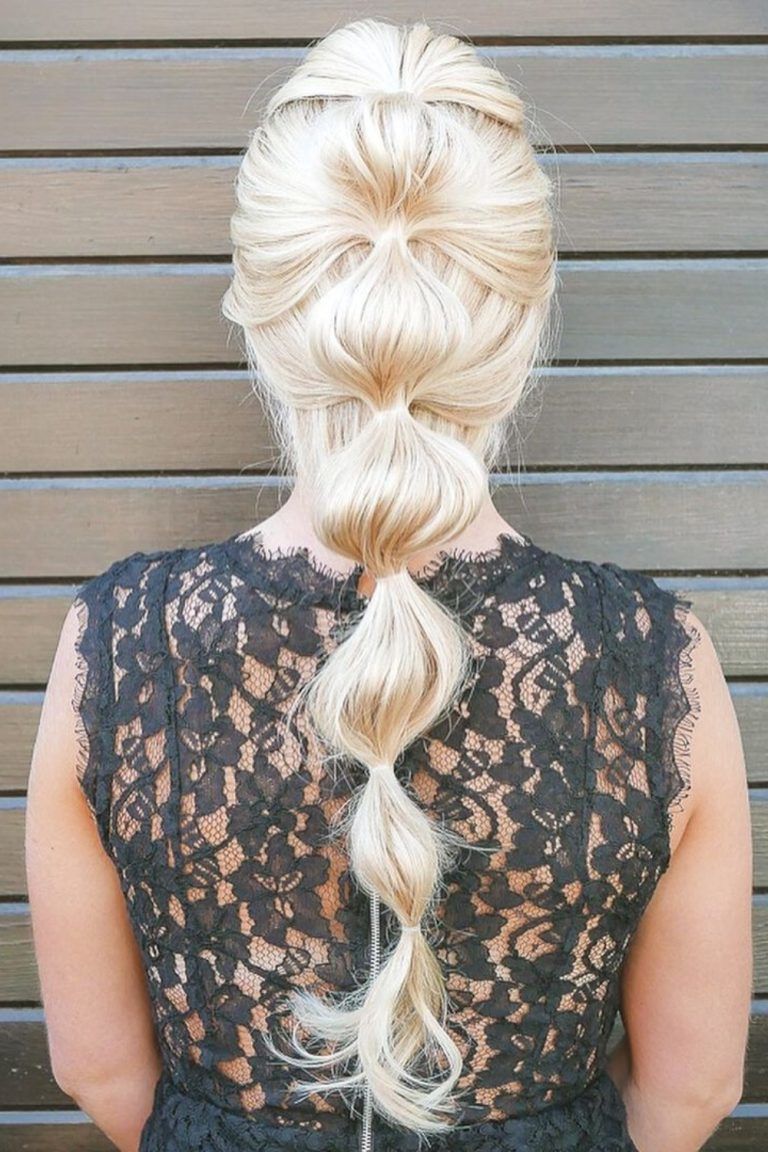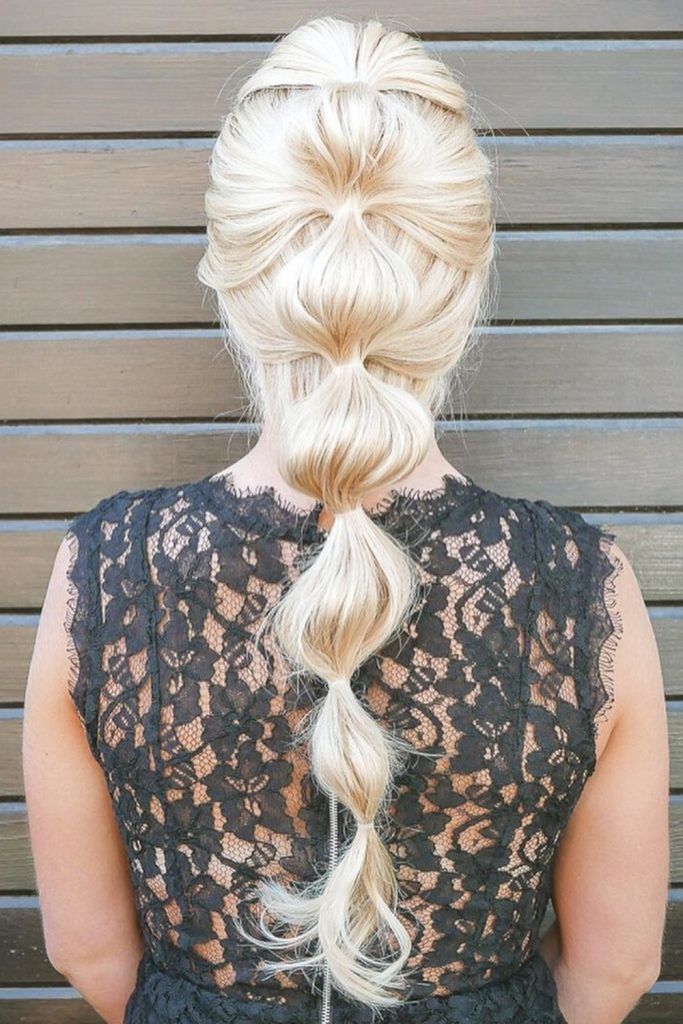 Credit photo: instagram.com/alannawidgiz
Ideally, you create bubble braids on long hair, as in this way, they come out ample and defined. Though, if you have pretty short locks, it does not mean that you will not be able to get the look. Try out a half up bubble pony, which works perfectly for any hair length.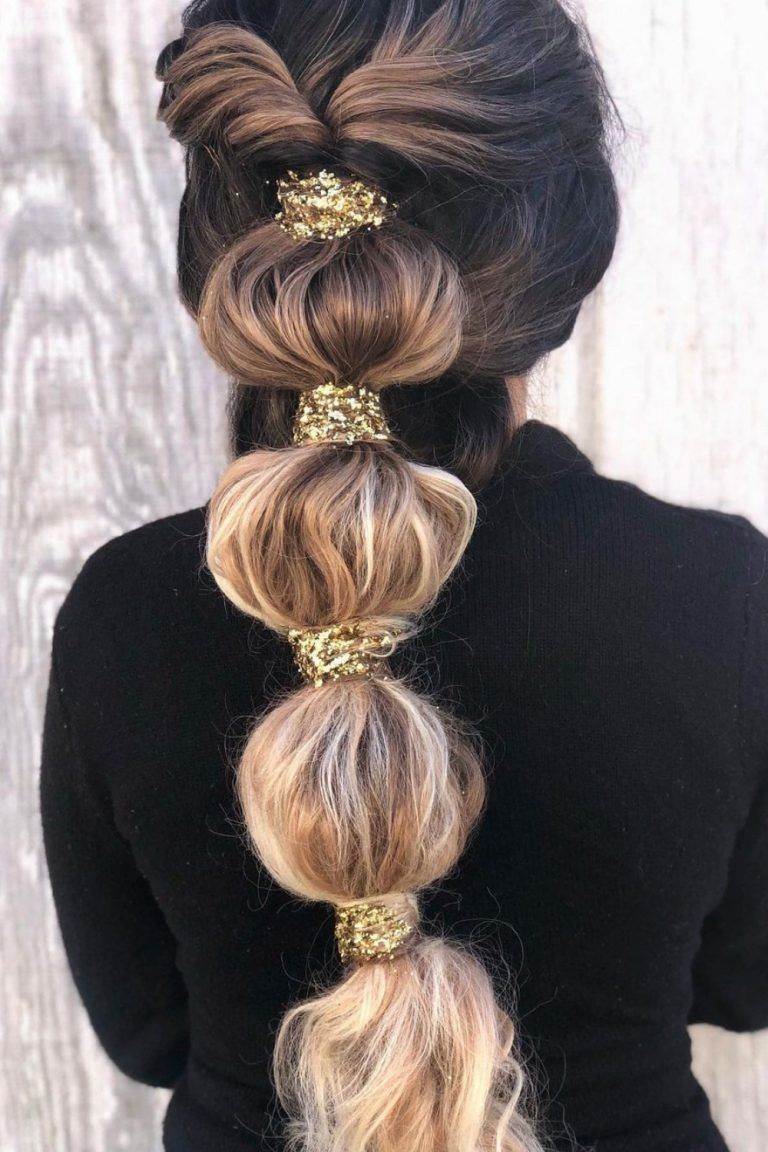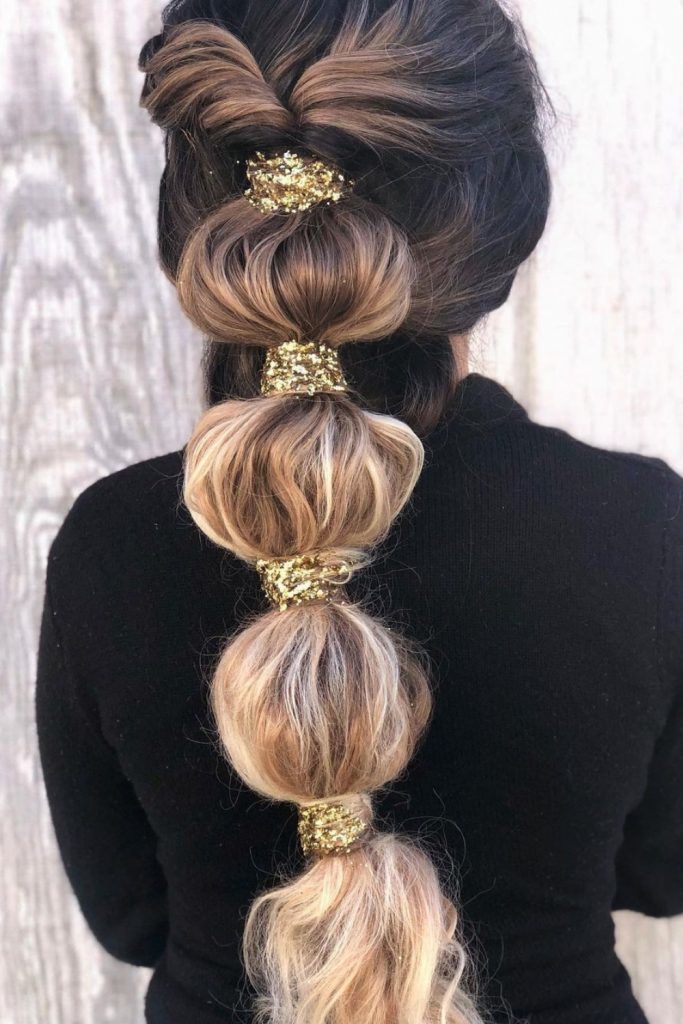 Credit photo: instagram.com/alexandralee1016
Bubble Mohawk Braids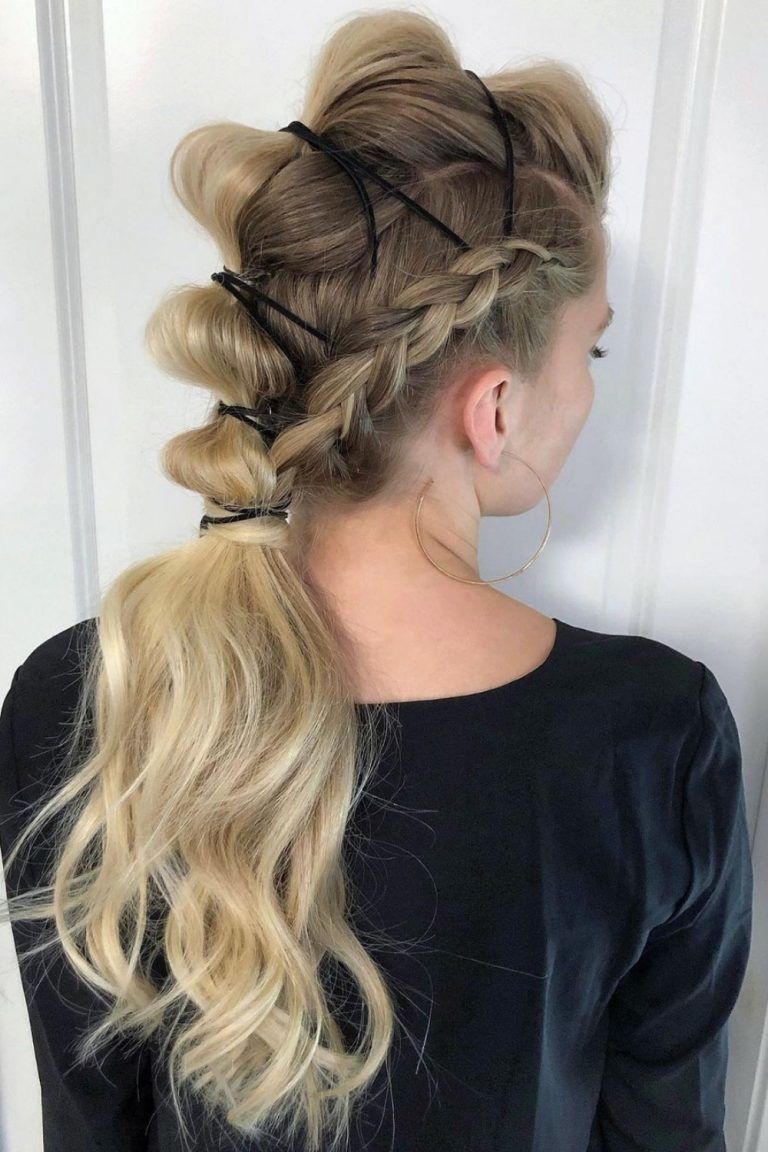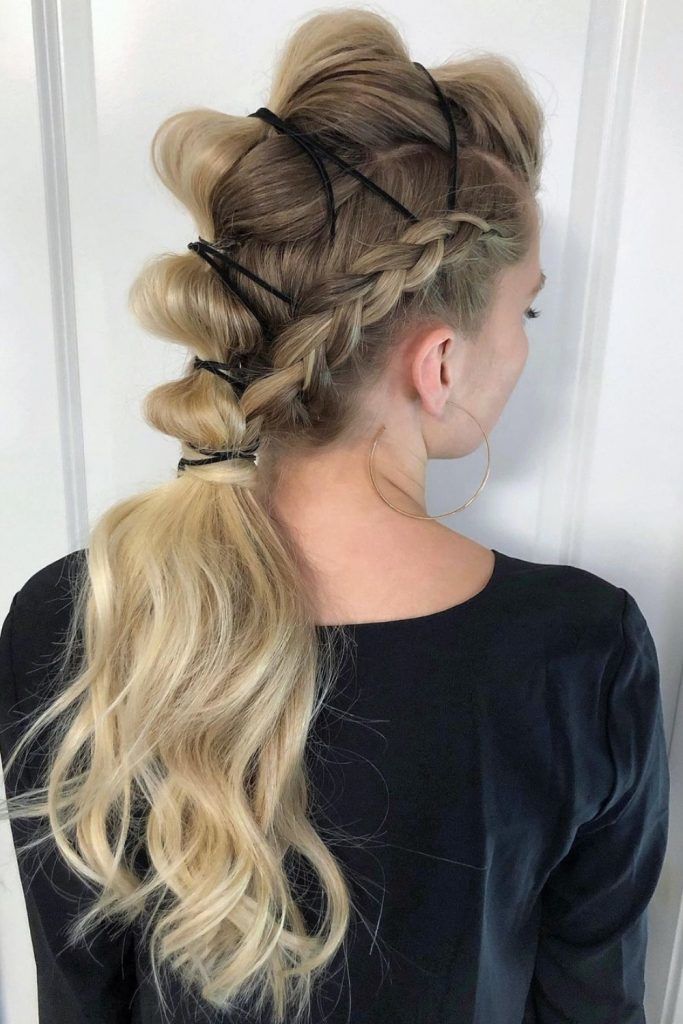 Credit photo: instagram.com/_theparlour_
Bold and daring girls choose to show off their extraordinary personalities with the help of their hairstyles. If you are one of them, then take a closer look at bubble mohawk braids. Unlike a classic mohawk, they do not suggest shaving off the hair on the sides. However, they still retain the cool girl vibe.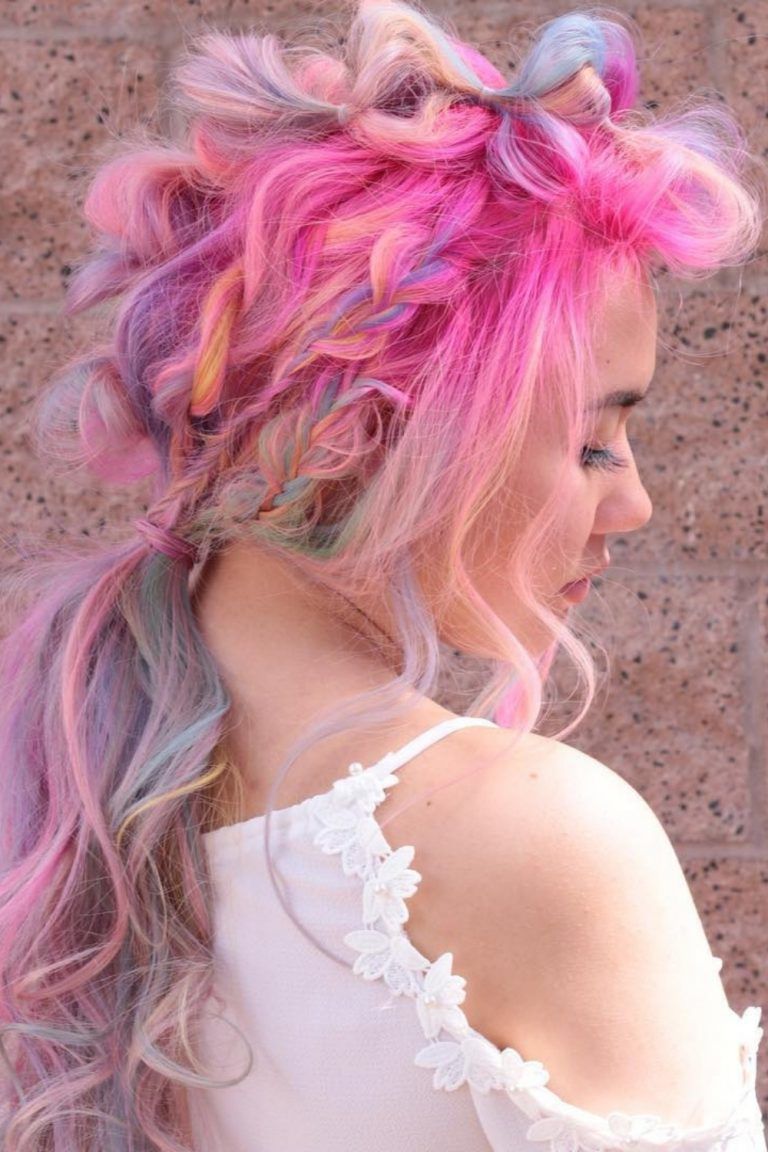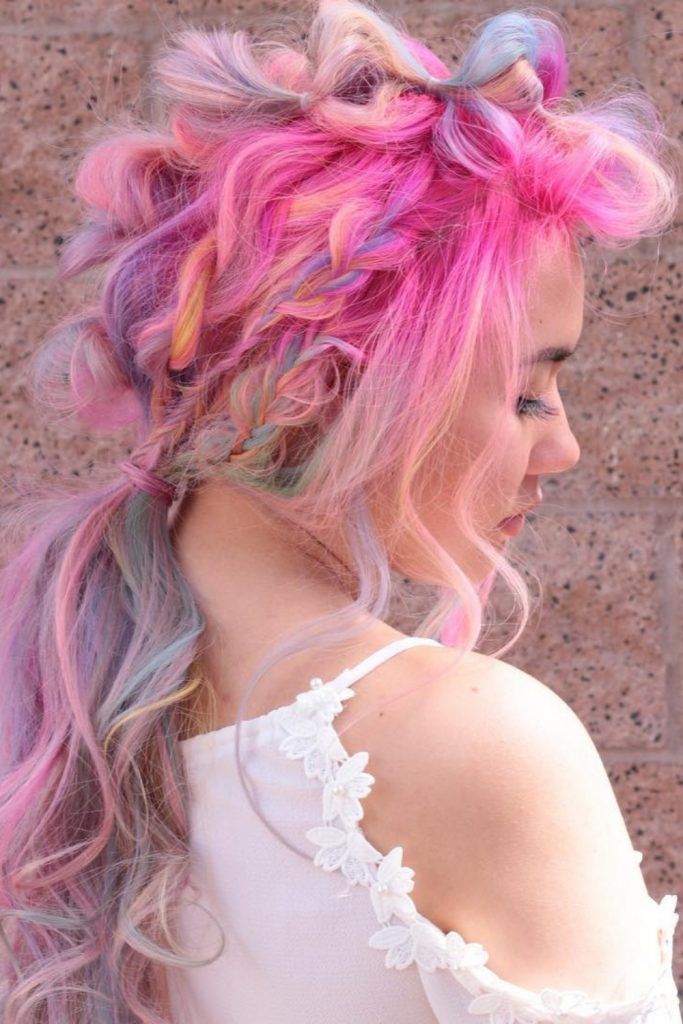 Credit photo: instagram.com/chitabeseau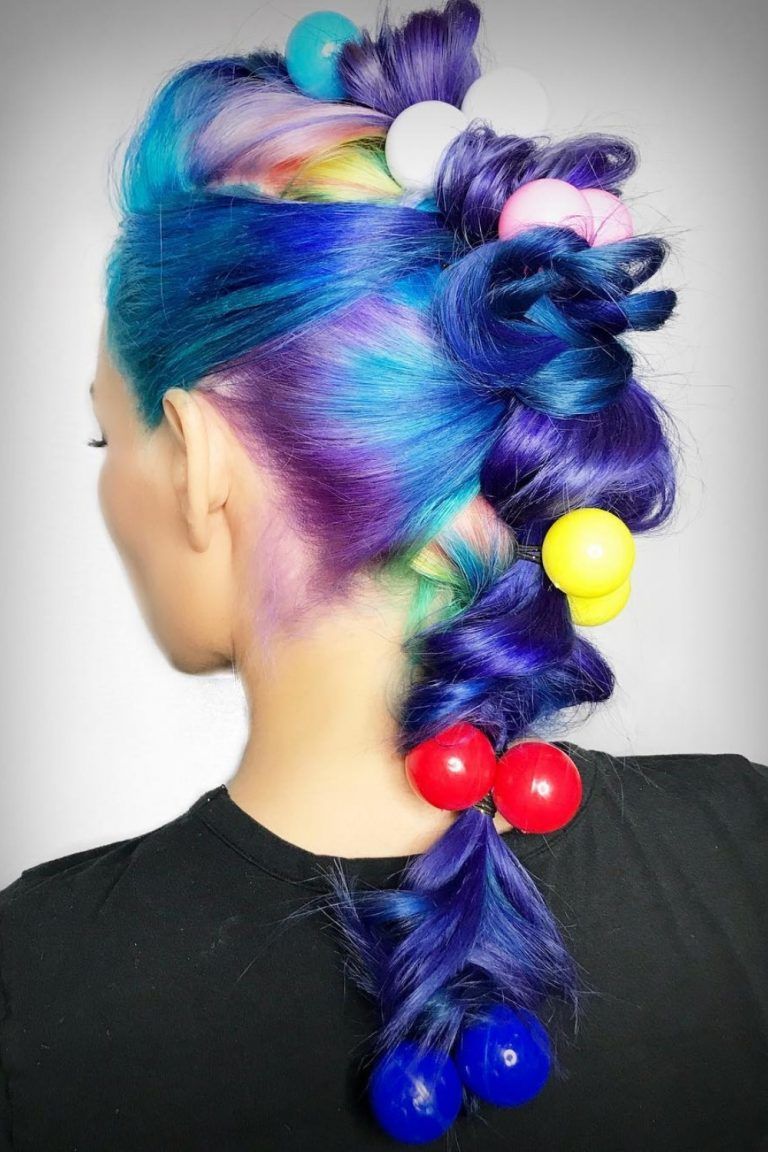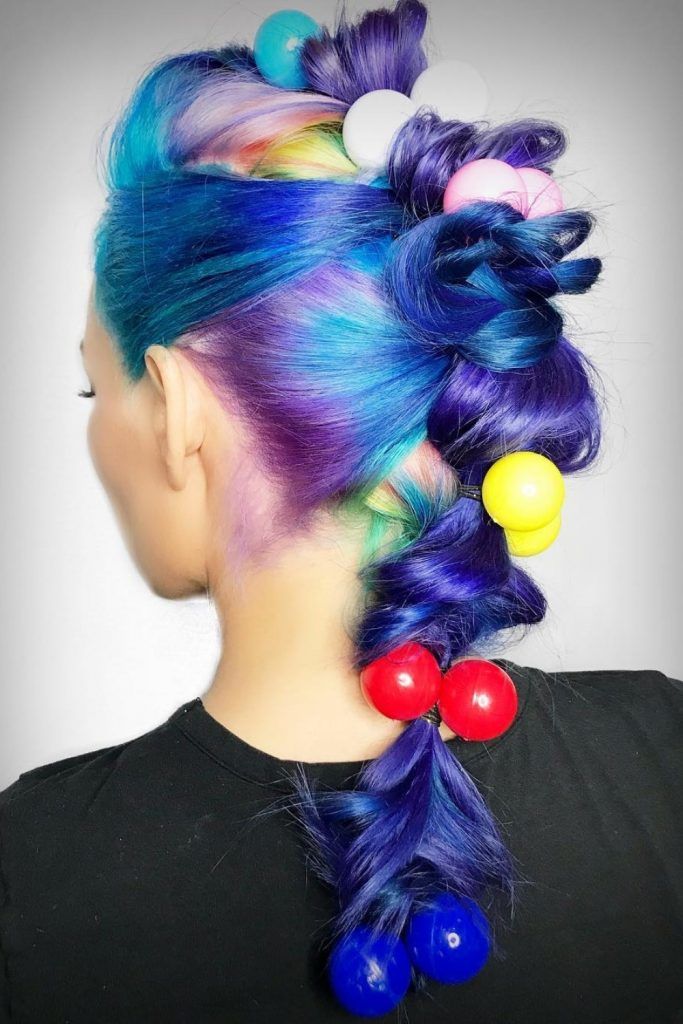 Credit photo: instagram.com/chitabeseau
Mega Volume Bubble Braids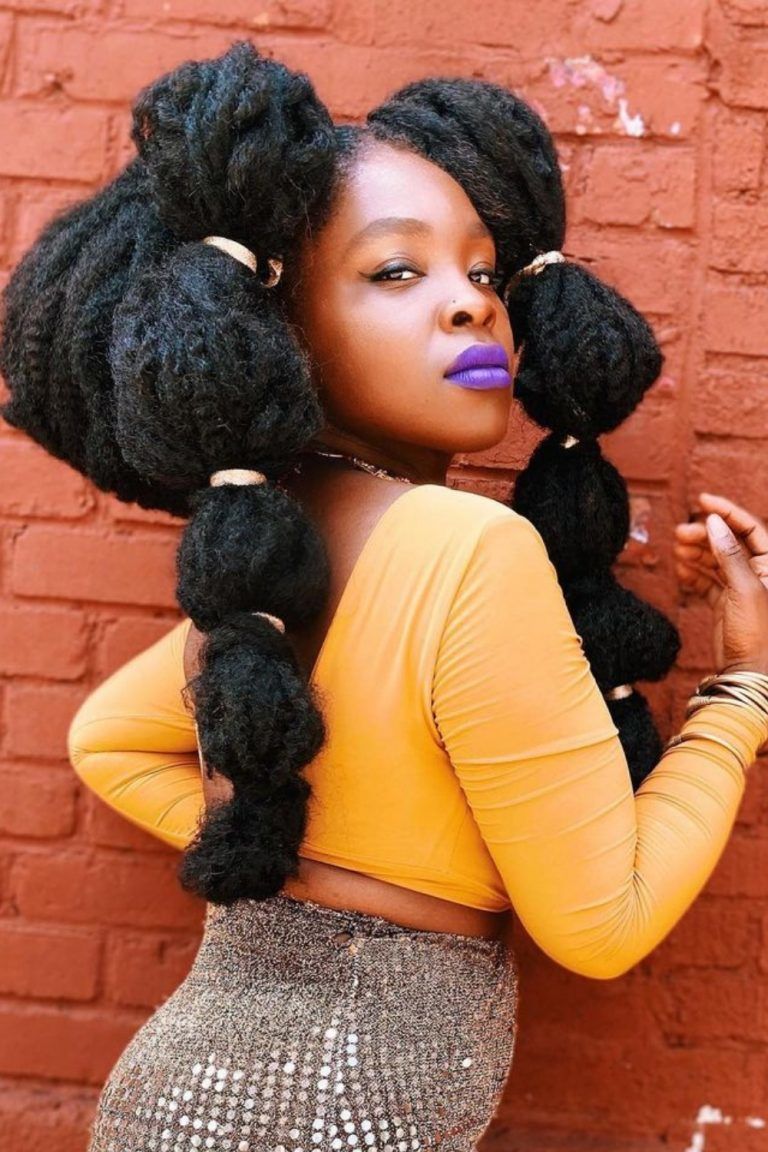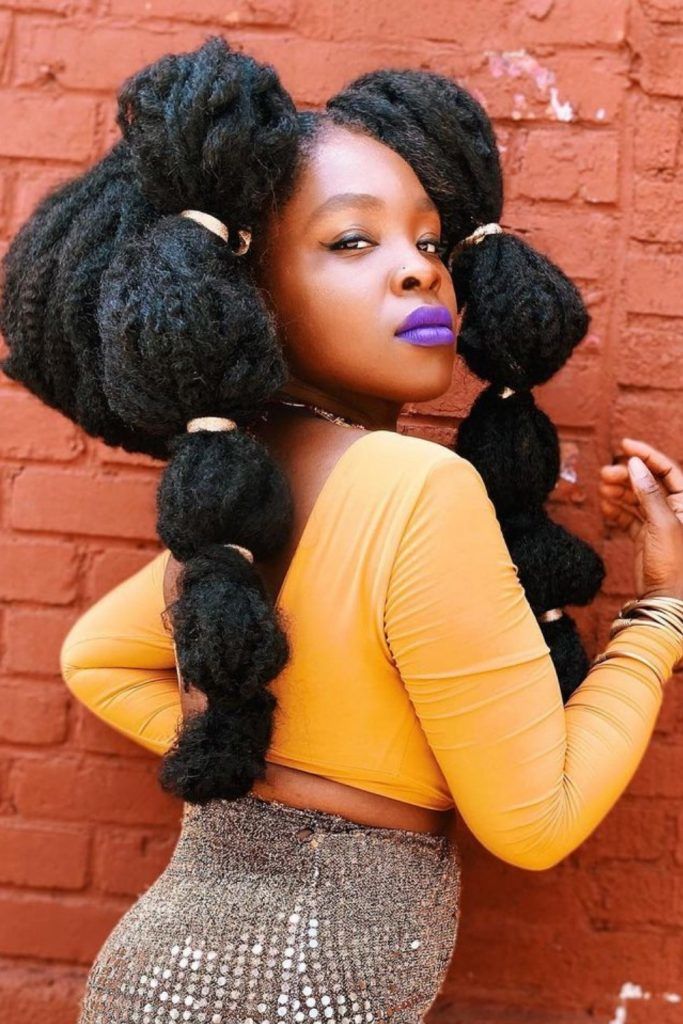 Credit photo: instagram.com/africancreature
When it comes to bubble braids, there is no such thing as too much volume. So, if you really like to stand out in the crowd, go for this mega voluminous bubble braid style. In case your tresses lack body, you can always add it with the help of hair extensions.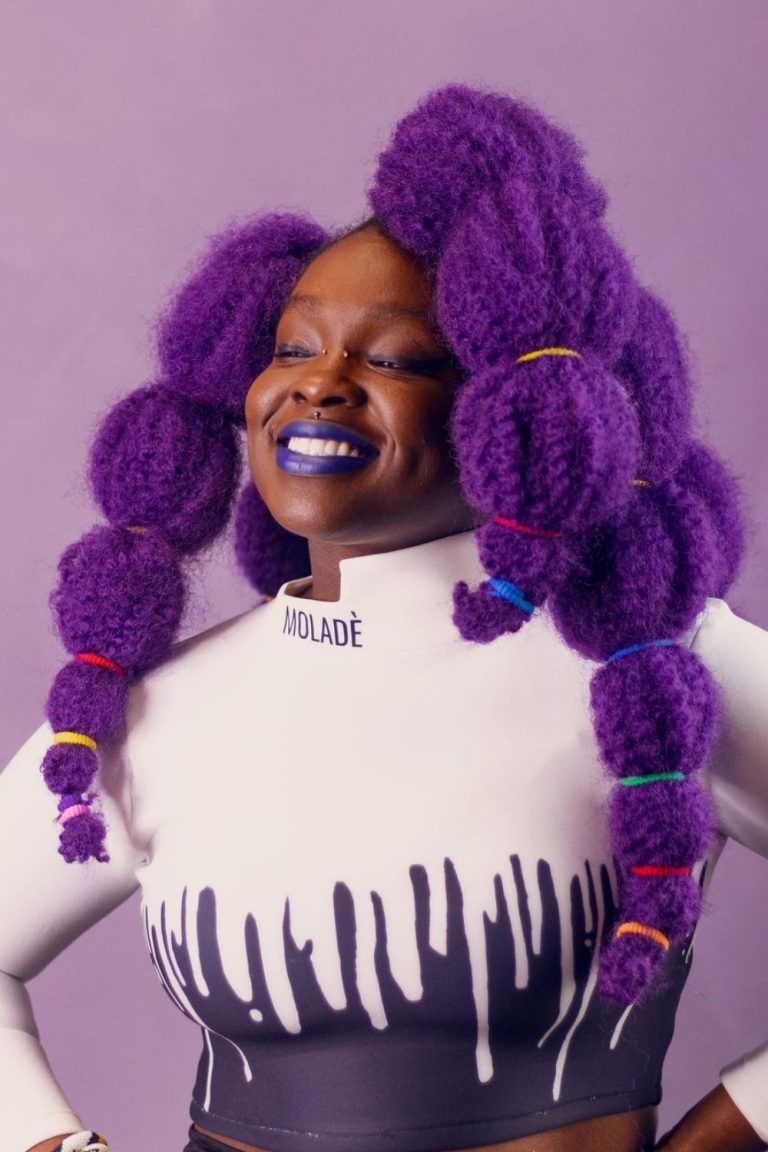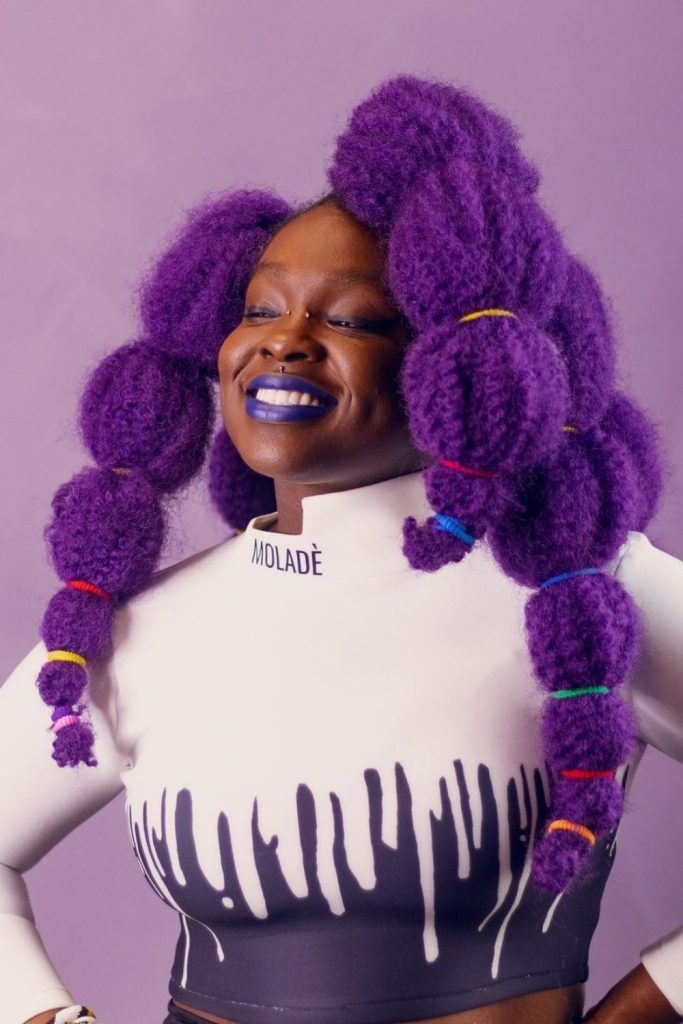 Credit photo: instagram.com/africancreature
Low Bubble Pony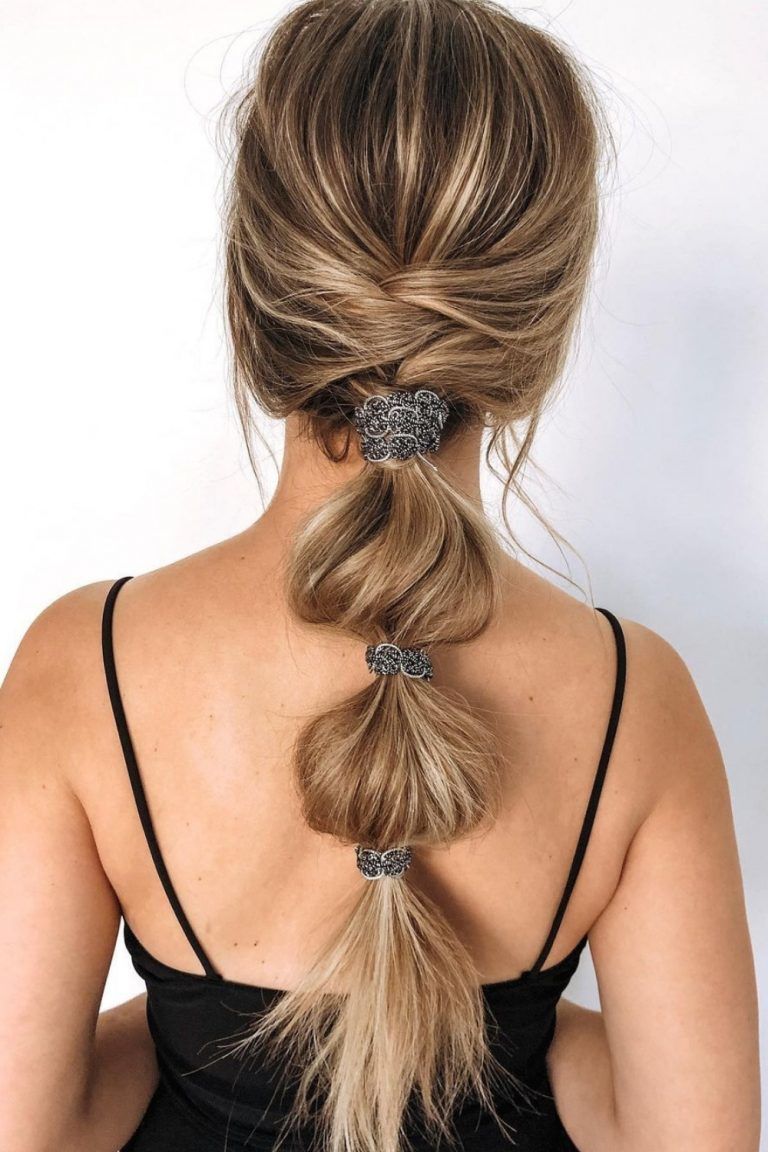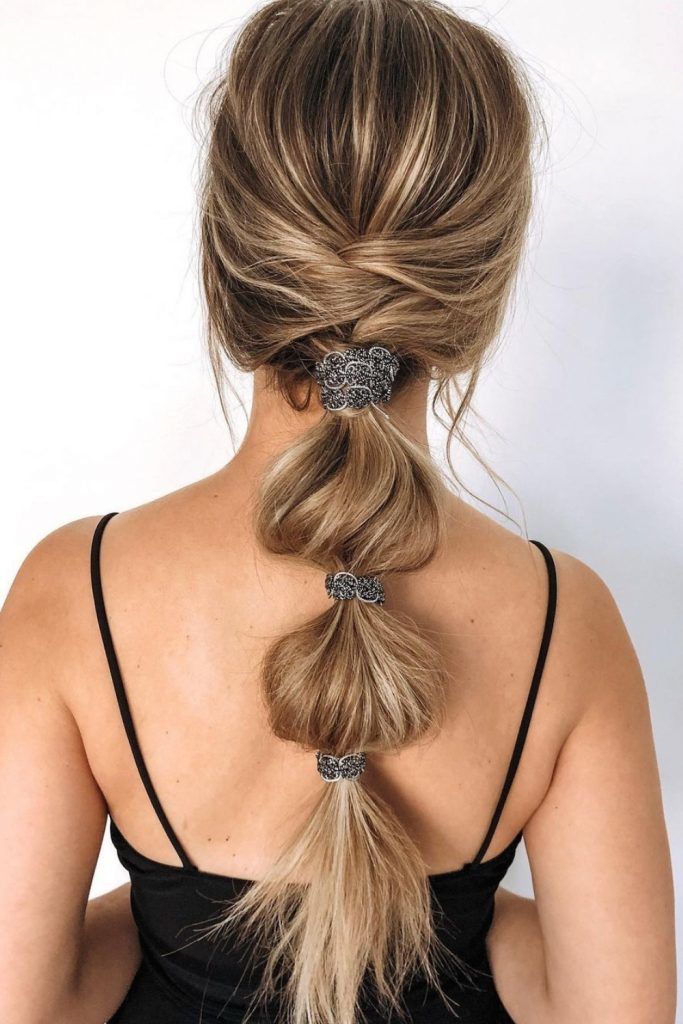 Credit photo: instagram.com/blohaute
Do not feel like wearing your hair up high? No worries. Bubble braid can be done on a low ponytail too. Moreover, when you tie your locks low in the back, it results in an elegant and sophisticated look. With that in mind, a low pony bubble braid is a failsafe option for more conservative ladies or those who have strict dress code rules at work.
Twisted Bubble Braids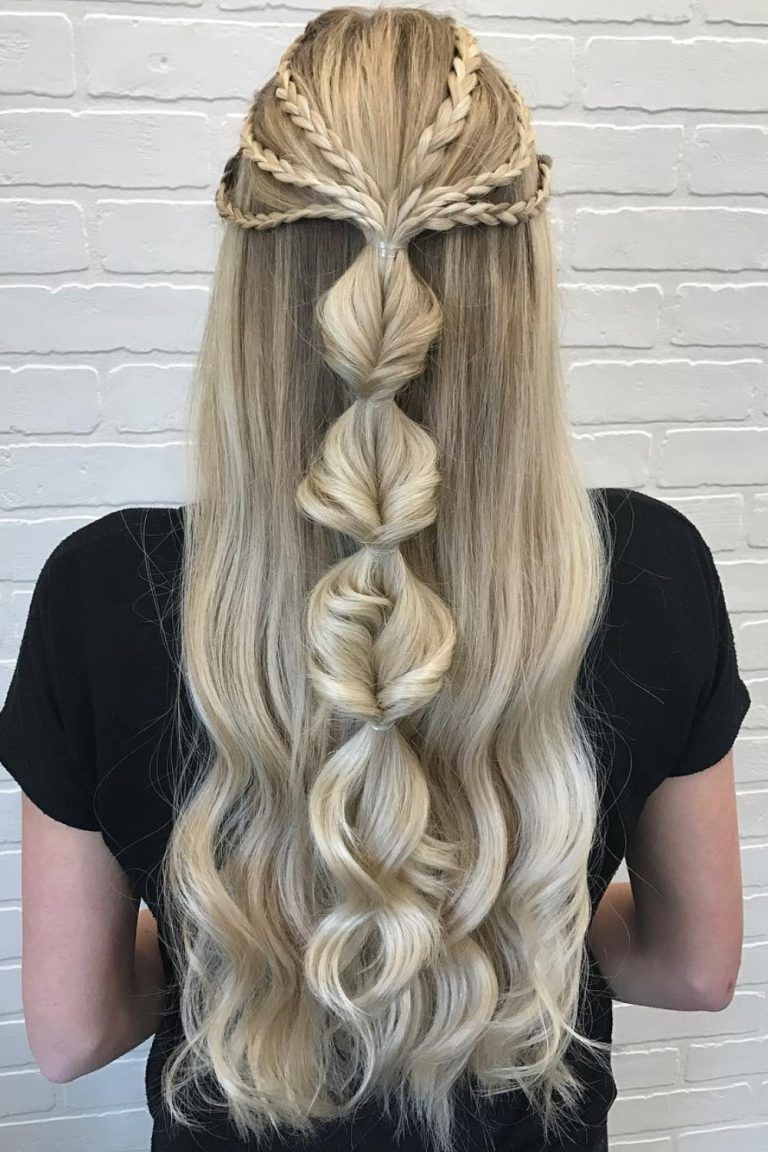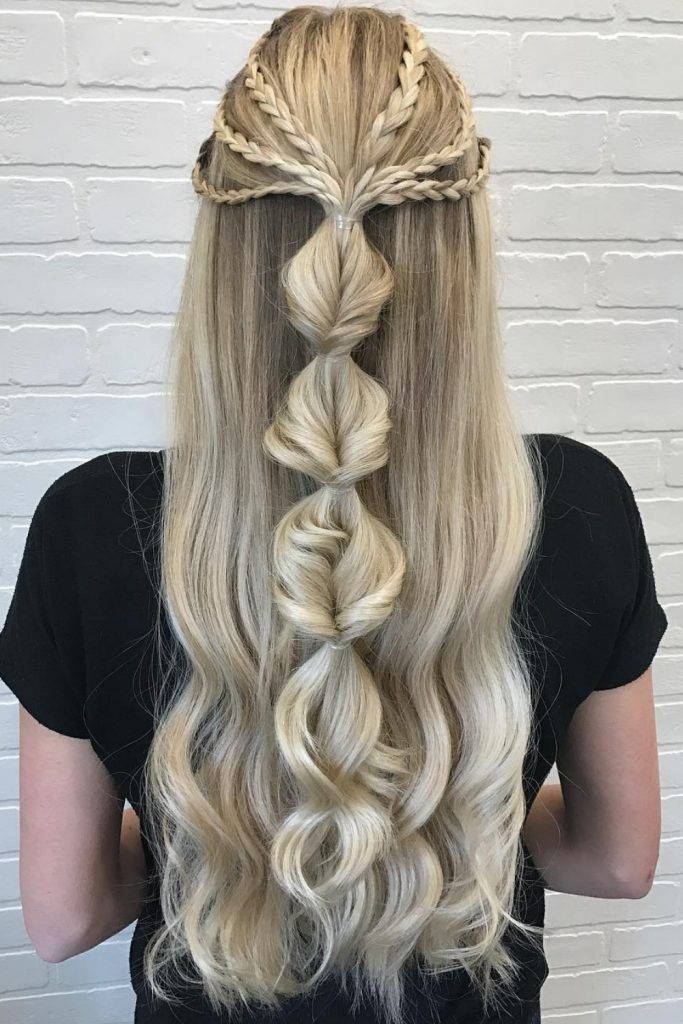 Credit photo: instagram.com/_theparlour_
Can you do twisted braids? Then you are sure to nail twisted bubble braids. Just before tying the hair with elastic bands, twist the strands alone. You can also play it up a notch by going for pull through braid bubbles.
Double Bubble Braid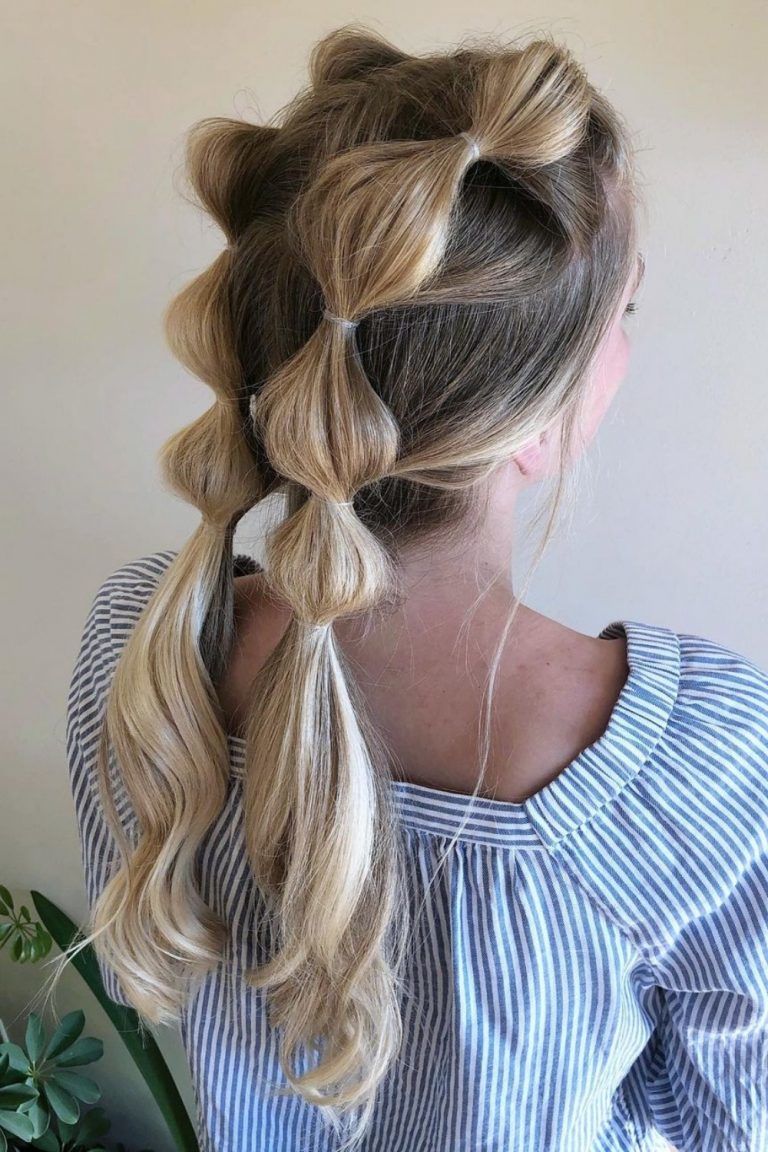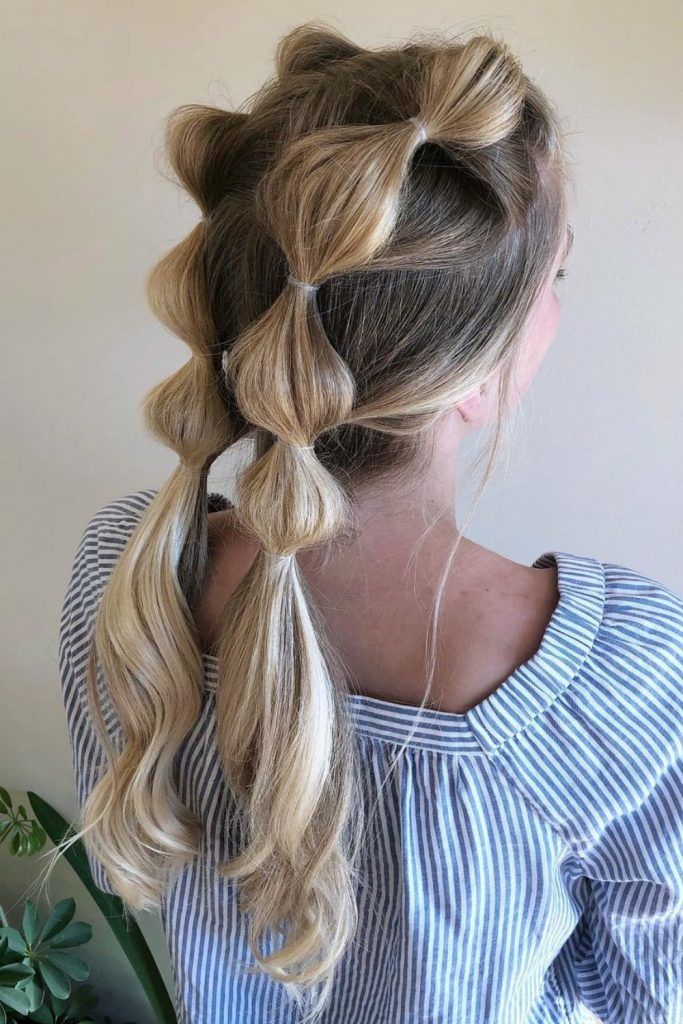 Credit photo: instagram.com/_theparlour_
One braid does not seem like enough for you? Go for two then! Twin bubble braids create an illusion of a full head of hair, which makes them a real savior for women with thin locks. In addition, as they look like pigtails, they give your appearance a youthful and girlie feel.
Pastel Rainbow Simple Braid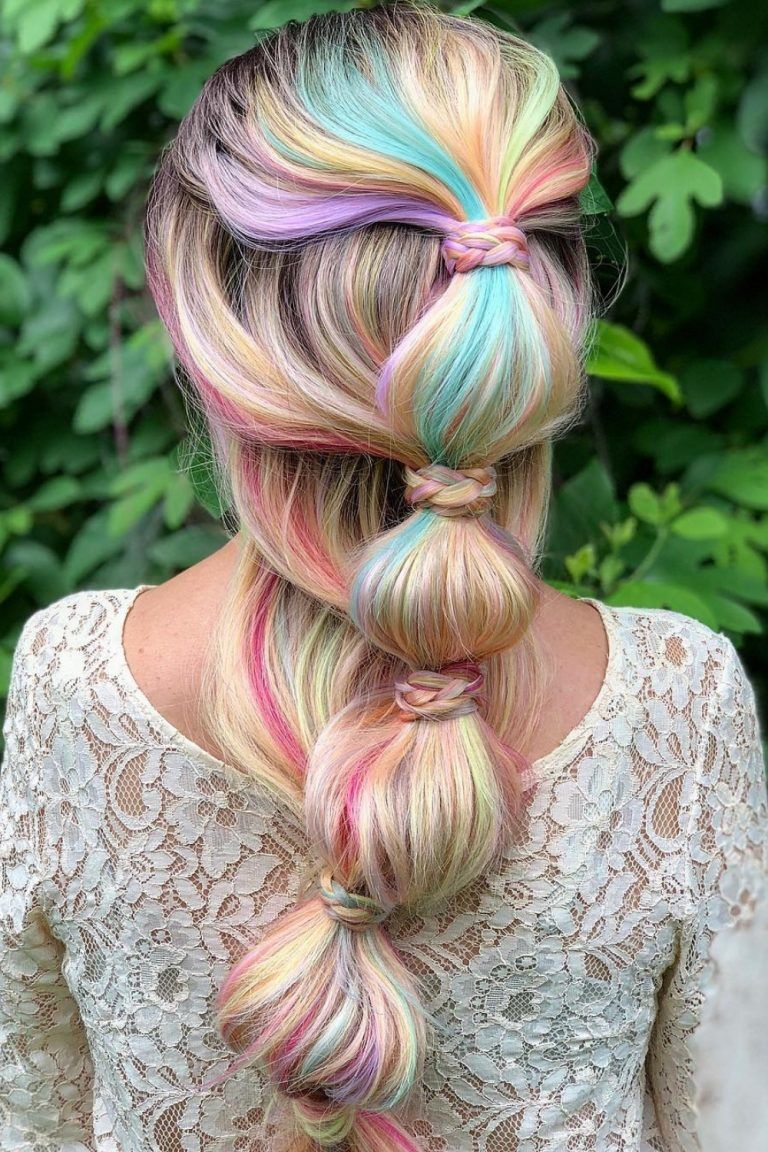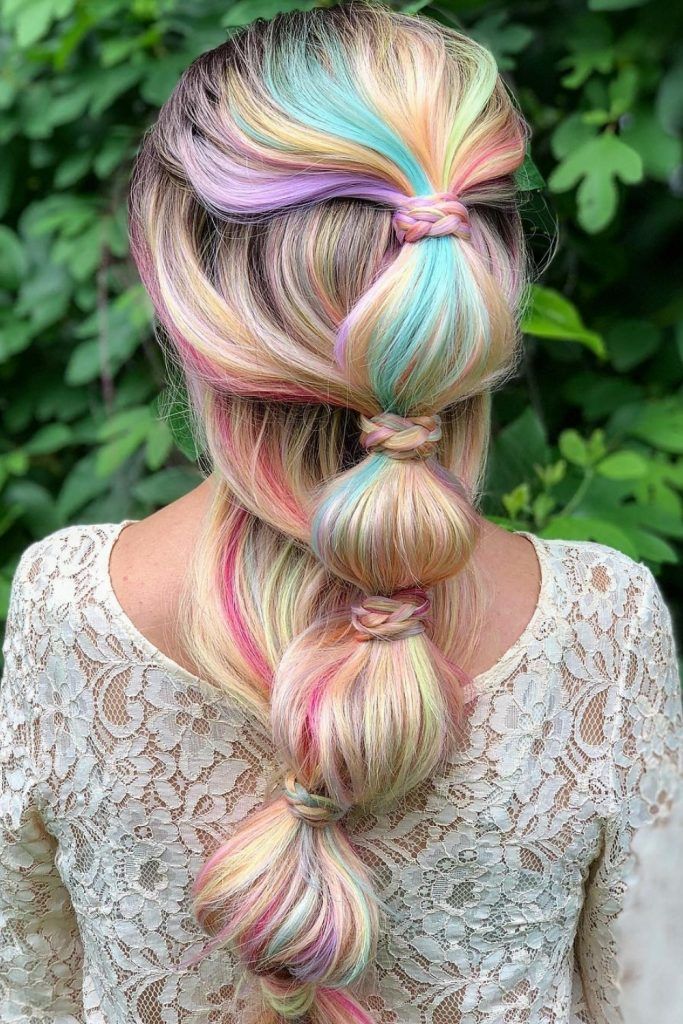 Credit photo: instagram.com/alexandralee1016
A bubble braided hairstyle offers freedom for your creativity. That said, why not throw a rainbow into your braids to make them vibrant and playful? If bold colors are too much for you, opt for pastels instead. Not only will they look more genuine but they will also be easier to maintain.
Romantic Bubble Hair With Flowers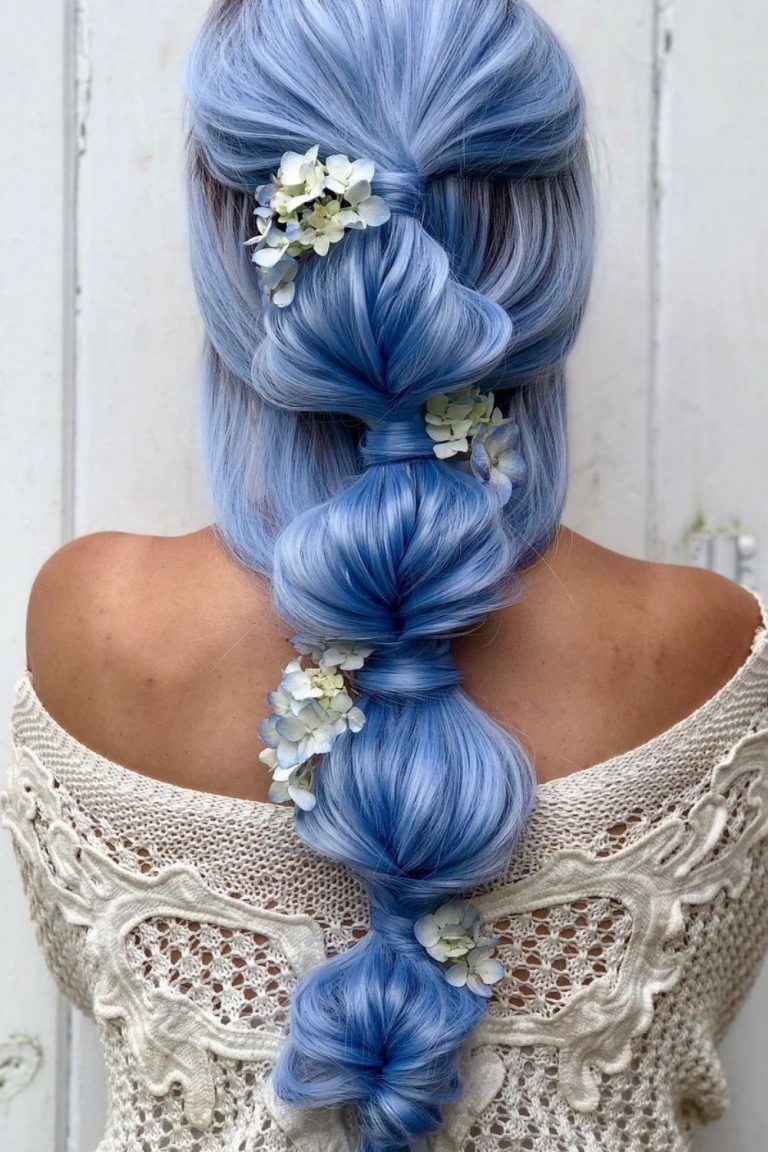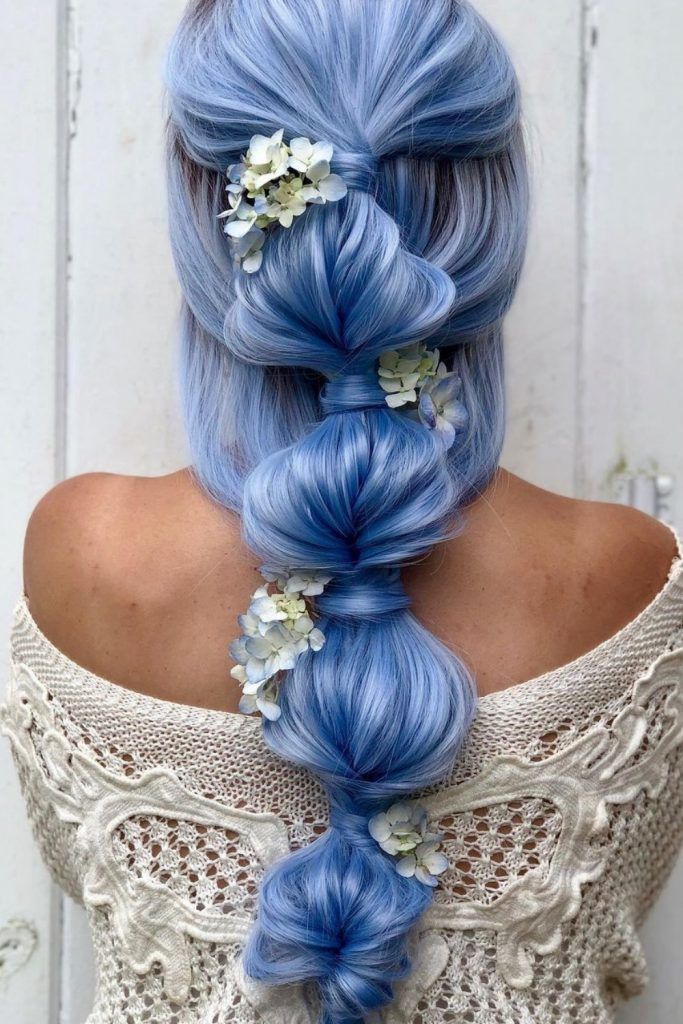 Credit photo: instagram.com/alexandralee1016
Despite already looking sweet and romantic, you can take your braid bubble hairstyle to a whole new level by simply adorning it with flowers. Whether to choose natural or artificial pieces is up to you. The kind and color of the flower also depend on your personal preferences and how well they match your hair color.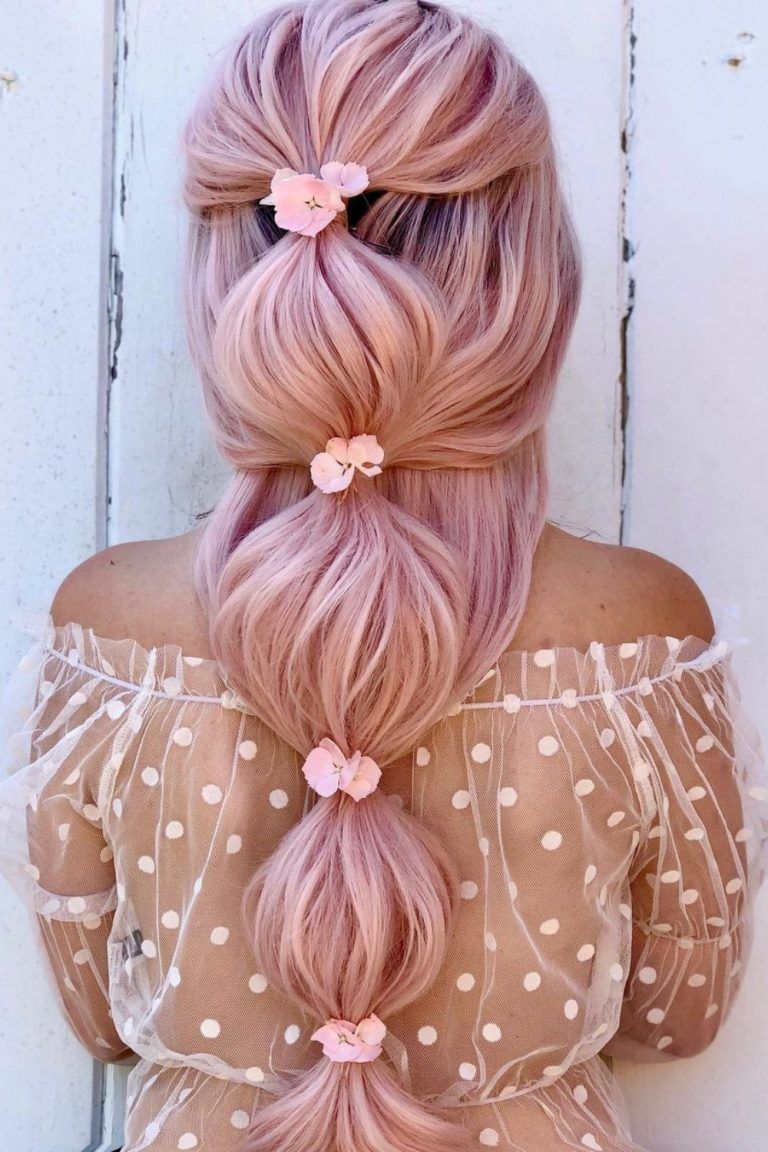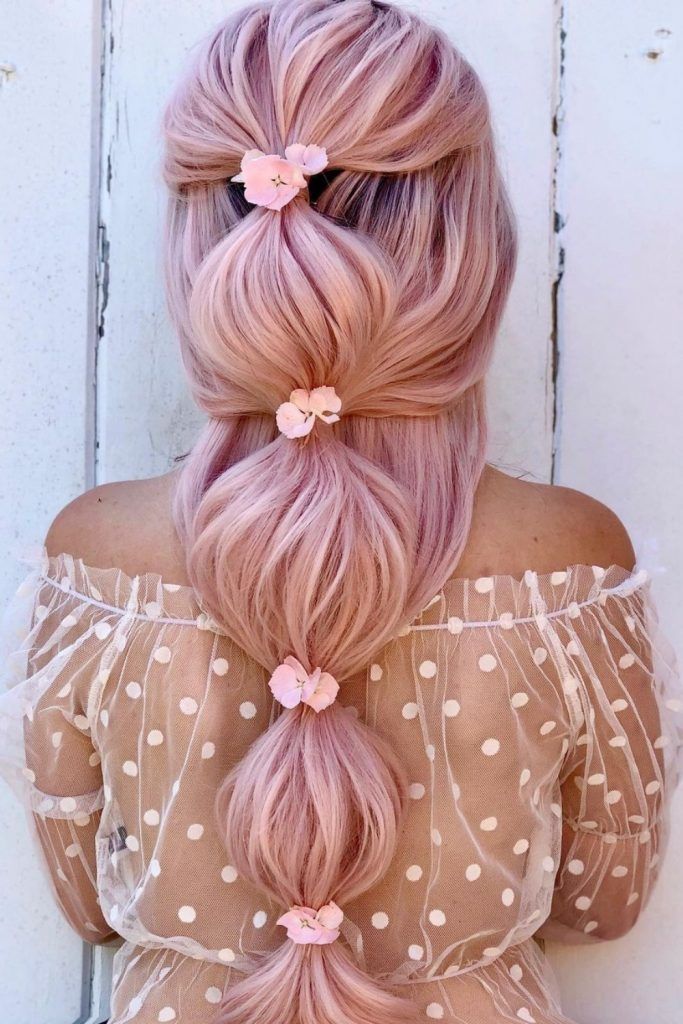 Credit photo: instagram.com/alexandralee1016
Half-Up Hairstyle With Bubble Accents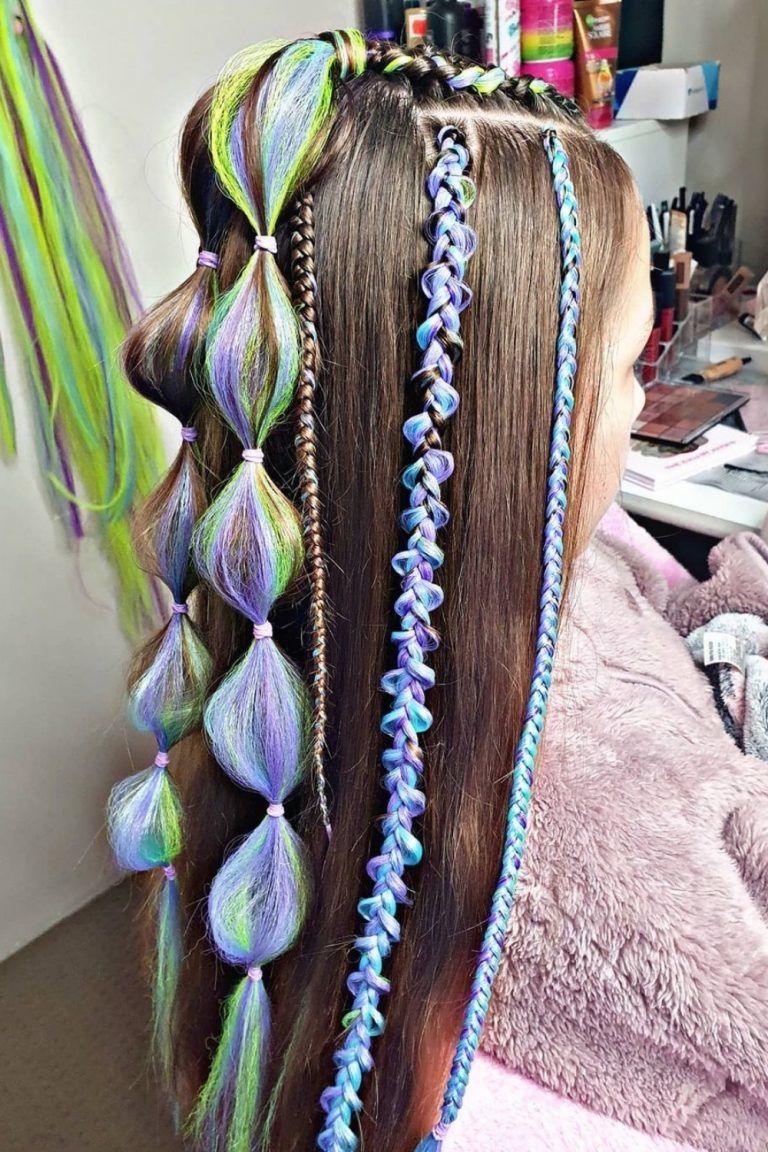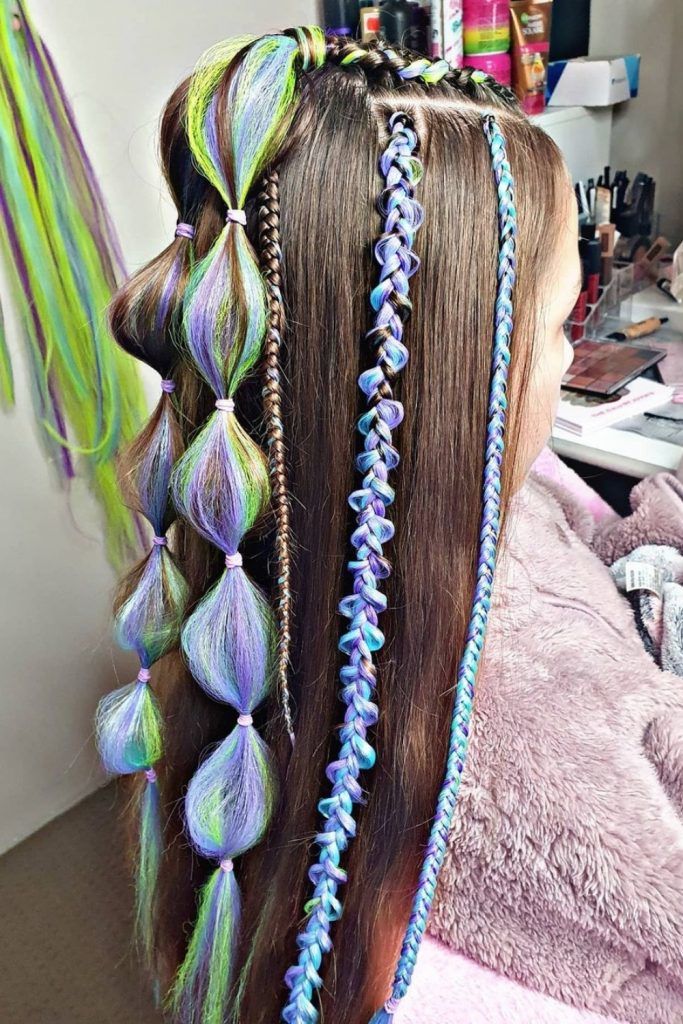 Credit photo: instagram.com/braids_that_slayyy
Upgrade your plain regular half up style with bubbles. To slay the look, you need to separate several strands of hair on top and transform each one into a bubble braid. This hairstyle can be teamed with box braids for an added boldness and catchiness.
Bubble braids are taking over the beauty world and no wonder. They are funky, sassy and unbelievably easy to create. Even a newbie will manage to tie them, not to mention experienced braiders. Besides, the range of styling options is almost unlimited. Hopefully, our guide has given you the full insight into the look.
FAQ: Bubble Braids
What do you wear with bubble braids?
Bubble braids are a simple, adorable, and easy hairstyle to create. If you love a laid-back style, pair it with a bulky knitted jumper. For the ultimate bohemian-chic appearance, combine your bubble braids with a casual dress. Hair extensions can be used to create a larger braid with greater volume.
Why braids are bad for your hair?
Ponytails and braids can break hair, especially if they're tugged too tight. If you wear your hair that way every day, this may cause permanent hair damage. Because damp hair is more brittle, braiding your hair or putting it in a ponytail when it's wet might cause even more damage.
Can you put color in your hair with braids?
It's better not to color your hair the day before you braid it. Chemical treatments should also be avoided prior to hair extensions or weaves in general. Permanent and semi-permanent hair colors also fall into this category. Install the braids at least 2,5 weeks after the procedures are completed.
REFERENCES:
Hairstylists Jenny Cho and Annagjid "Kee" Taylor explain how to get bubble braids, the hair trend you'll be seeing everywhere this summer.. Source