Princess Jasmine Halloween Hairstyle
Source: withlove.nadia via Instagram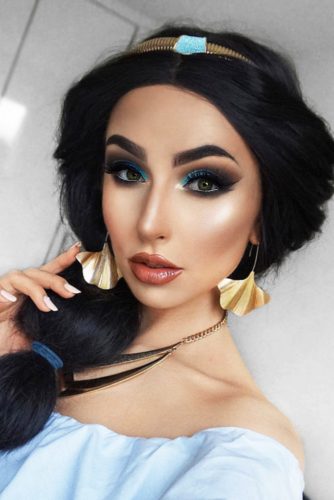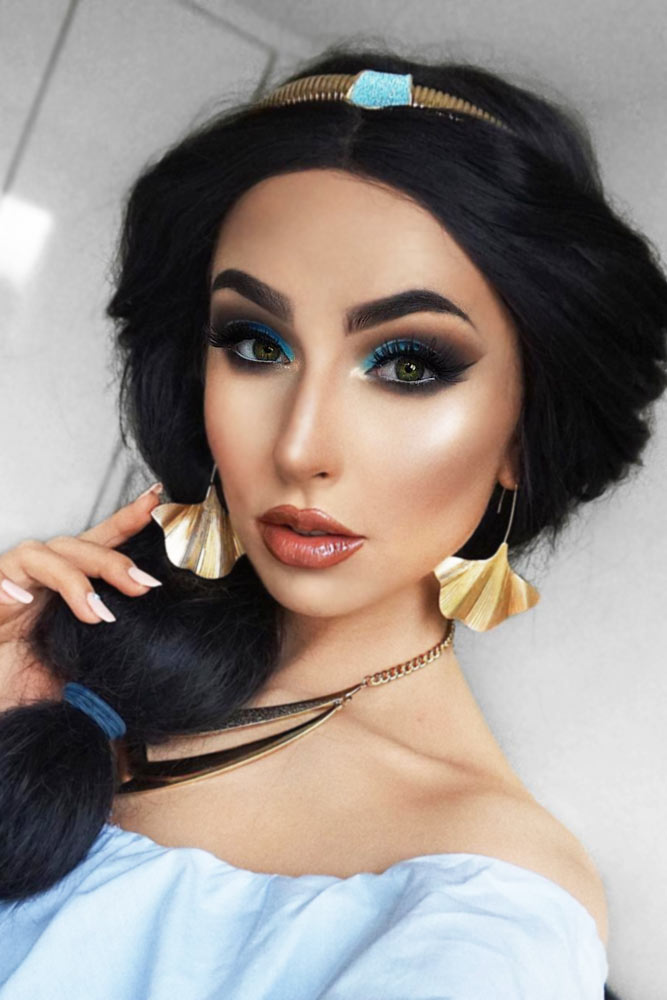 Those who say that it's impossible to become a princess just don't know that wearing a bubble ponytail is enough! With an authentic headband on the voluminous crown of your hairdo and the charm of eastern makeup, you will open up a whole new world of the best Halloween looks.
Flower Skull Look With Braided Straight Hair
Source: zorinblitzz via Instagram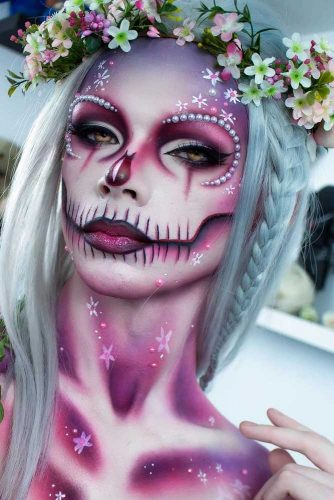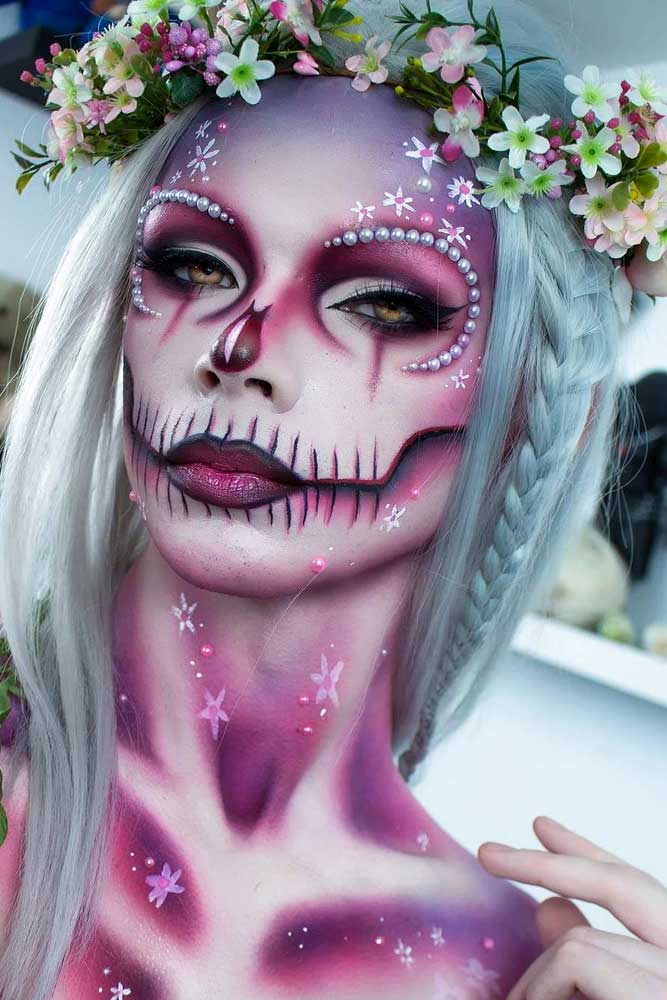 If you're one of the daring ladies who find sugar skull looks to be inspiring, you can customize it in the most creative way possible. And when you need to set your creativity into motion, nothing works better than braids! For example, they may come as an accentuating detail, finished with a floral accessory.
Sexy Spider Lady With Low Messy Ponytail
Source: kerri54 via Instagram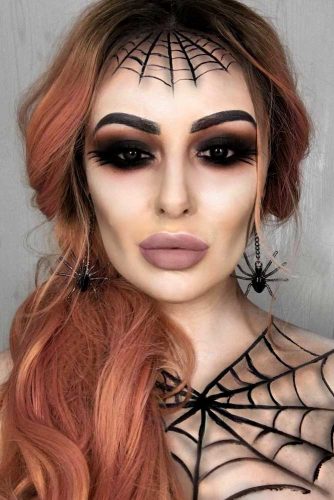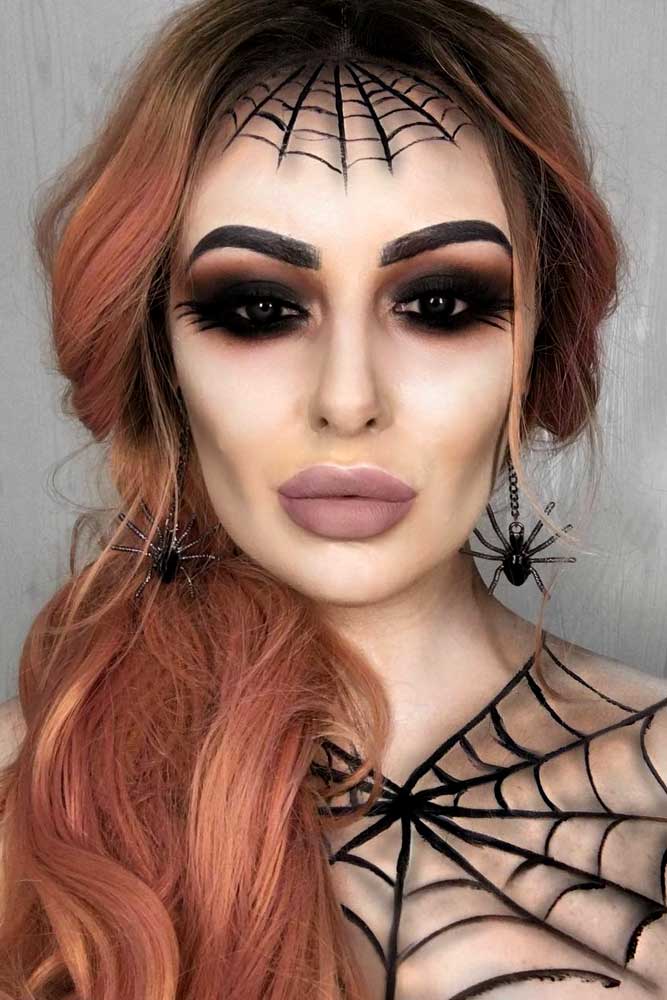 Sometimes the simplest Halloween hairstyles for long hair are the most suitable ideas, as you don't need your hair to draw attention from your unbelievable sexy look. A low messy ponytail, where the crown is slightly pulled and tousled, is a nice way to complement an eye-catching look.