Salt And Pepper Ombre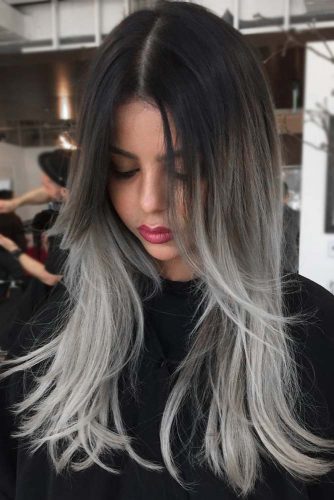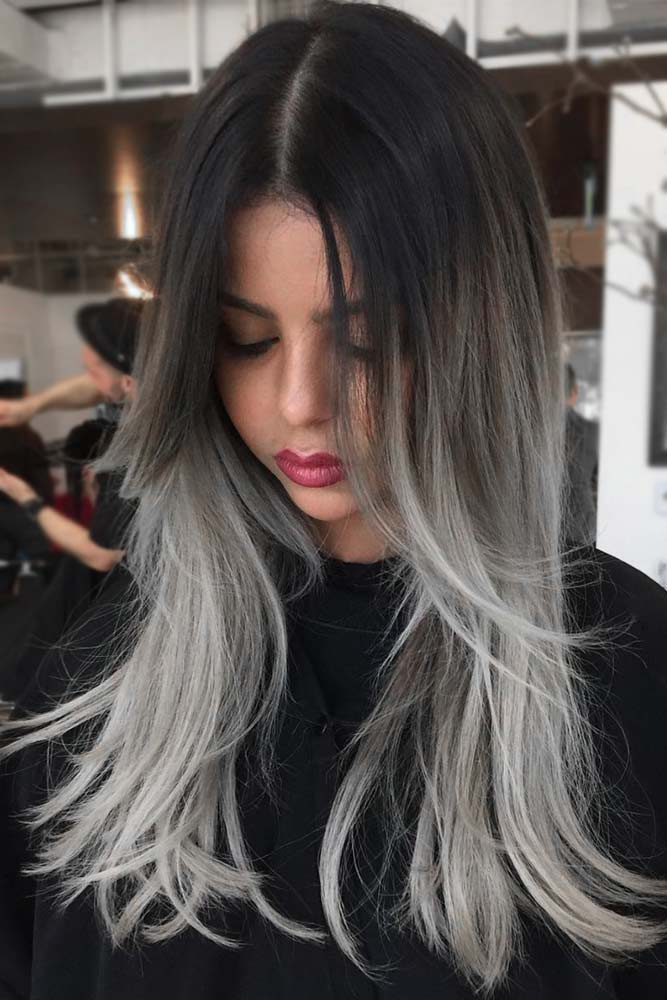 Fortunately, salt and pepper hair women love so much has loads of options to choose from. Each of them looks unique, and, most importantly, never makes a lady appear older. On the contrary, it takes years off. If you're not sure about an all-over color, ombre over your dark base will be a brilliant idea.
Source: jesstheebesttcolor via Instagram
Salt And Pepper With Neon Yellow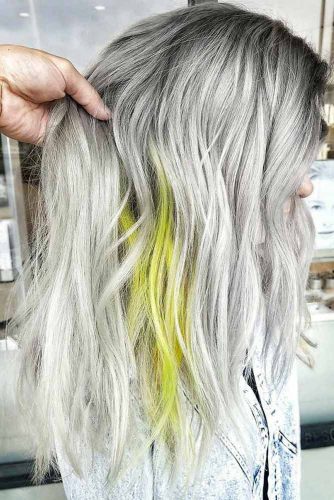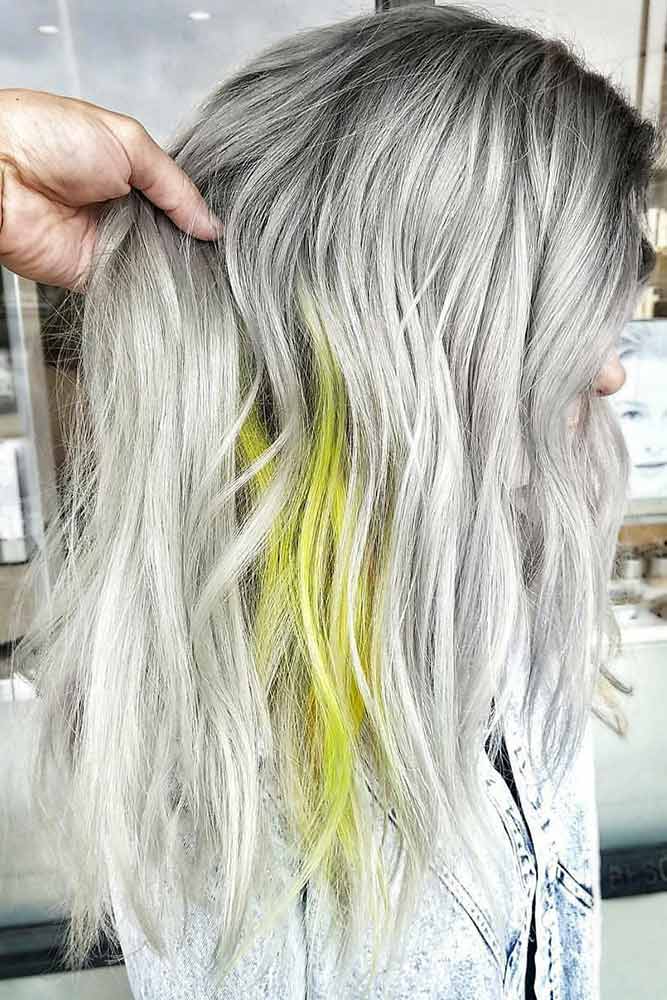 Don't forget to let your hair express your bright personality. A vivid touch to the classic idea is enough to put your signature to the look.
Source: bescene via Instagram
Salt And Pepper With Black Roots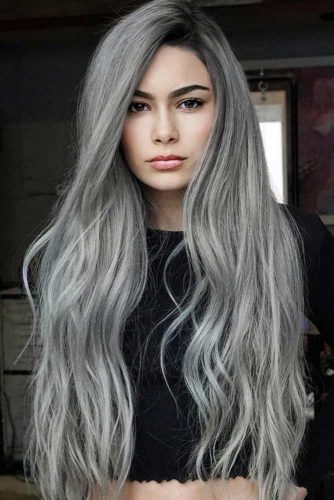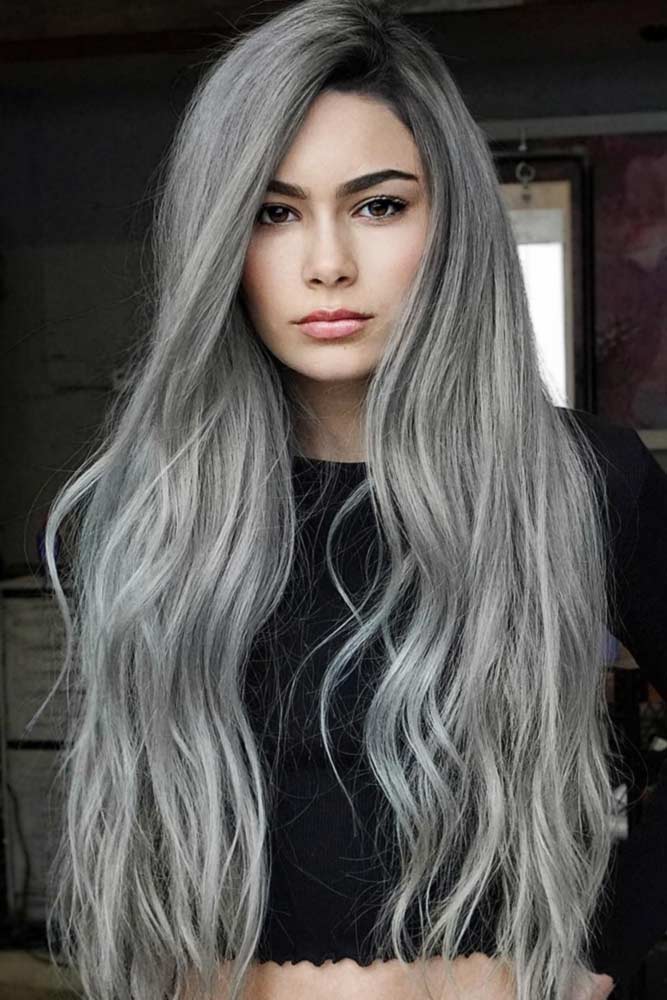 Leaving black roots visible has always been a trendy color hack. In case of your salt and pepper look, such a move will give a more natural appearance to the color.
Source: bescene via Instagram