Stylish And Volumetric Wavy Lob With Bangs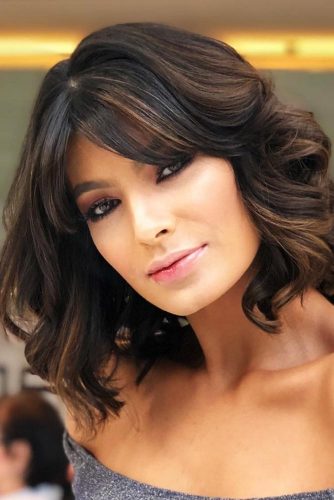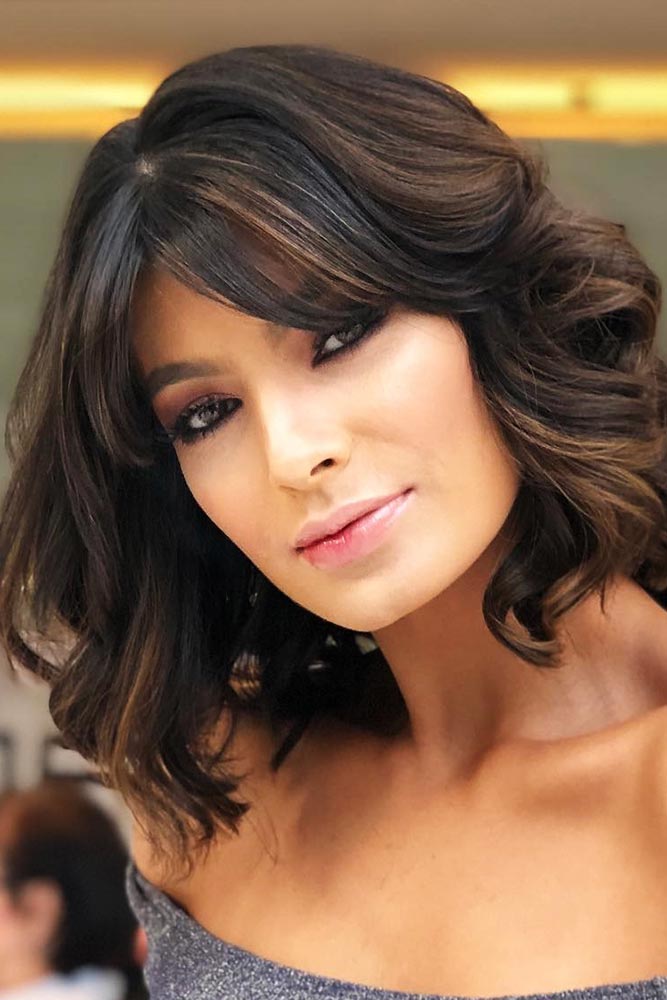 We opt for lobs because of its versatility for daily looks, but let's take a moment to appreciate its gorgeous evening side. Wavy lob looks so stunning that it's hard to take eyes off this lush wavy hair, and when it's paired with cute bangs, it officially becomes the best idea among all the bang hairstyles for older women.
Source: ro.hsiqueira via Instagram

Short Pink Pixie With Layered Bang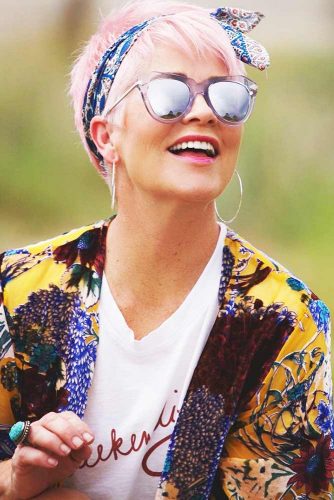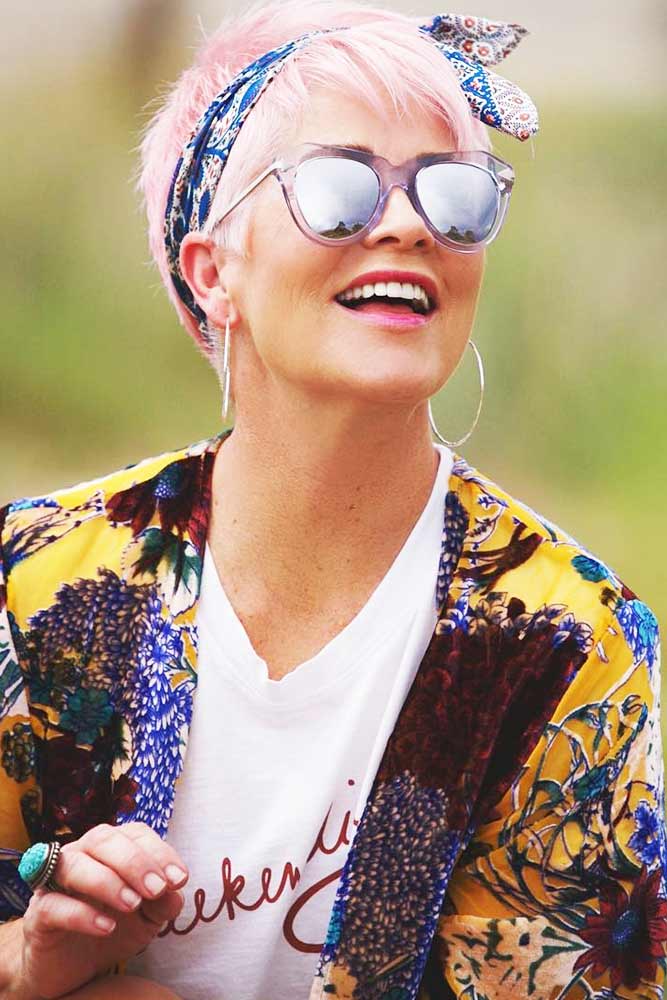 The best thing about short haircuts is that they're totally easy to maintain. Just imagine that your hairdo takes minutes to get it done, so you can dedicate your mornings to enjoying your life. Plus, pixies can make you look ten years younger, especially if your pixie is pink! Don't forget about layered bangs: some texture won't hurt!
Source: chicover50 via Instagram

Sleek Platinum Blonde Bob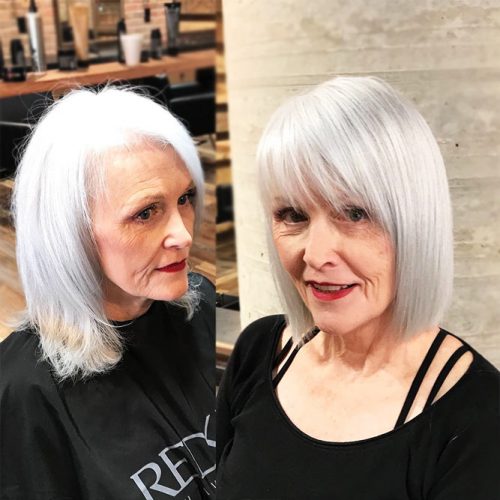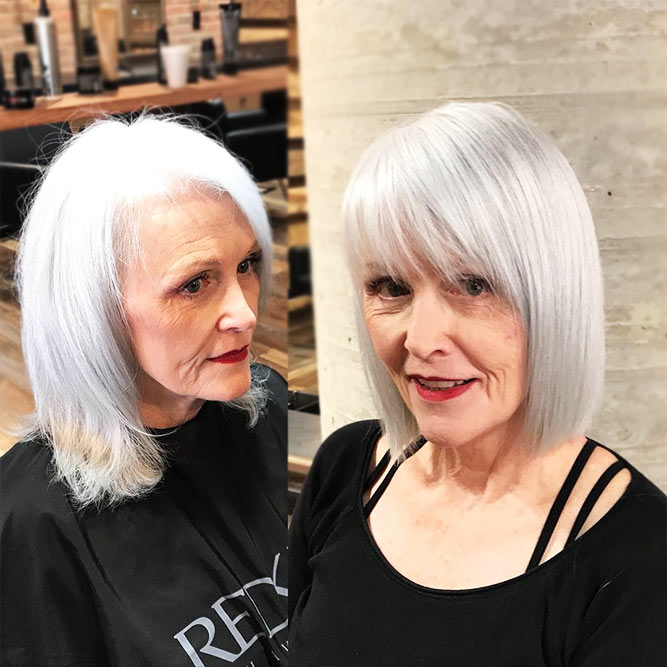 Thanks to modern mods and trendsetters, white hair is not about aging. It's about the exceptional sense of style! And this sleek platinum bob with bangs is the pinnacle of stylishness. Your hair texture, no matter what it is, becomes weaker with age, so it needs a special approach. This bob is a perfect example of such an approach: your hair is tamed, calmed, and whipped into shape.
Source: jennwatermanhair via Instagram