Cute High Pony With Stylish Headscarf
Source: savvysoles via Instagram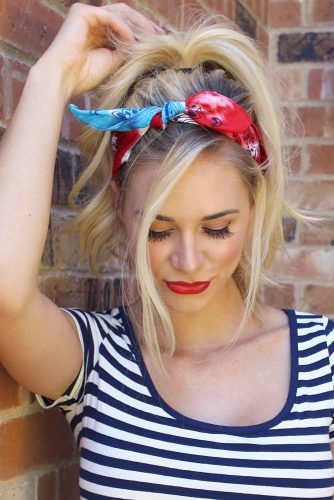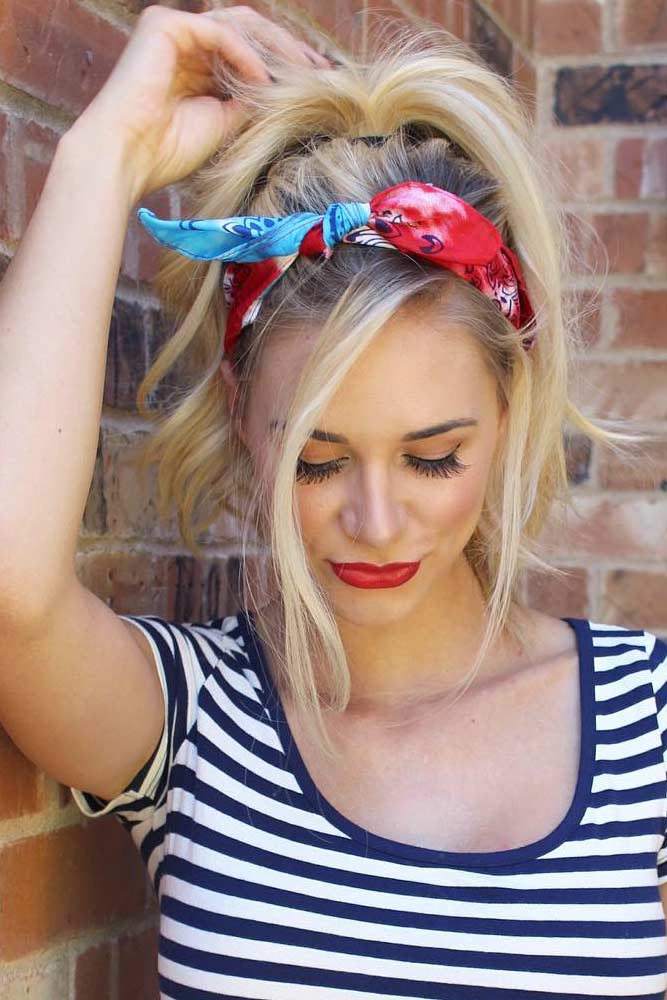 Involving hair accessories into your styling routine can kill two birds with one stone. To be more exact, to deal with your thin hair and broad forehead at once. But this time bangs are crucial! Keep in mind that side-swept variations are the best bangs for thin hair and big forehead, and when they're combined with a high ponytail, secured with a scarf, they form a flawless look.
Retro Inspired Pin Up Curly Bangs
Source: missautumndevine via Instagram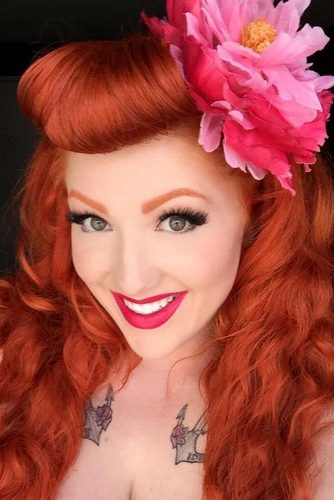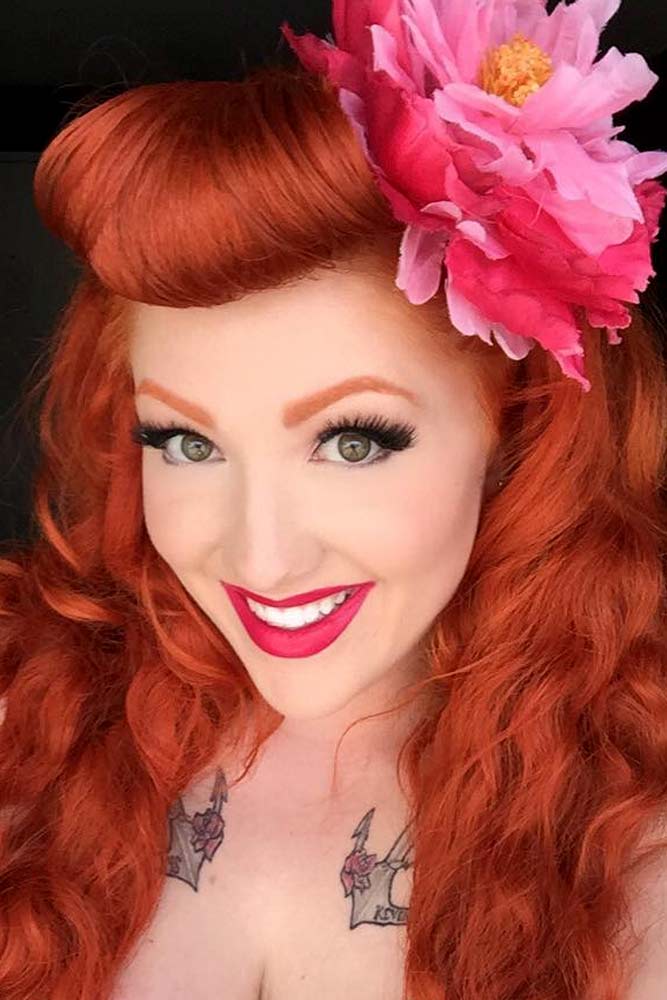 Another good way on how to make your forehead look smaller comes from the inspirational pin-up era! The cute and dramatic curly bangs don't fully cover your forehead; though they cover only its top, it's enough to make it look better. Some whirls of a curling wand are all you need!
Side Messy Braid With Pulled Edges
Source: theconfessionsofahairstylist via Instagram

Adding some messiness is always easy. And advantageous, of course! Yes, an I-don't-care look can save your large forehead. Just create a braid, incorporating the strands messily, and pull some edges for a tousled, disheveled look.