3. Sometimes Less is More
Chances are, if you grew up in the 1980's, you used at least a bottle of Aqua Net hairspray in just one week's time. However, it is not necessary to use an excessive amount of hair products. Less is more in most cases, especially today, when some of the better quality hair products tend to be fairly expensive. A little dab goes a long way. Read the directions on the back of the label (they are there for a reason) and adjust according to your hair length and texture. Both your wallet and your hair will thank you!
4. Avoid Heat as Much as Possible
Source: Johnnyramirez1 via Instagram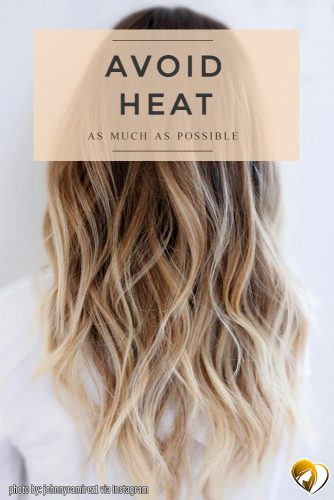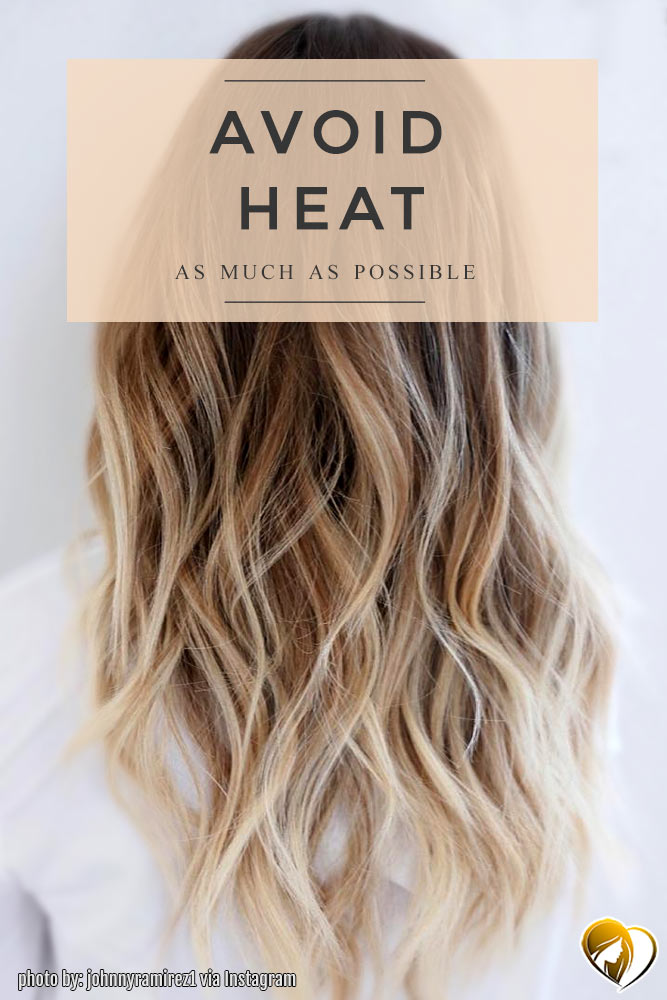 Blow drying, curling and straightening your hair can damage it over time, so it's a good idea to let your hair air dry as often as possible. It may take more time, but in the long run, it will prevent your hair from excessive damage and breakage.
It is also recommended to wrap your hair in a cotton T-shirt as opposed to a towel as the T- shirt will help absorb moisture without causing your hair to frizz.
5. Go Natural
To keep your hair healthy, you should wait a while between hair color applications. This will give your hair a chance to recover from the harsh chemicals. Also, it doesn't hurt to go a day or two a week without hair products. Embrace your curls or your naturally straight hair. Style it simply by pulling it up in a bun or ponytail, or simply let it go natural and carefree. You should give your hair a chance to "breathe" at least once a week.