A good pair of hair clippers is the starting point of all men's haircuts popular today. Whether it's a classic crew cut you've been doing yourself for ages or a dapper fade haircut you get in your barber's chair, there's a universal tool that helps men to achieve decent cuts and looks.
Since one can't go with a random pick, we've decided to make a short yet useful guide to choosing the best clippers for men who want to cut their own hair like pros.
Alongside with exclusive barber tips, we've compiled short reviews on the top-rated clippers for your best self-cut experience. And, in case you've got any questions left, you will find them answered in our FAQ section.
Things to Consider When Buying Hair Clippers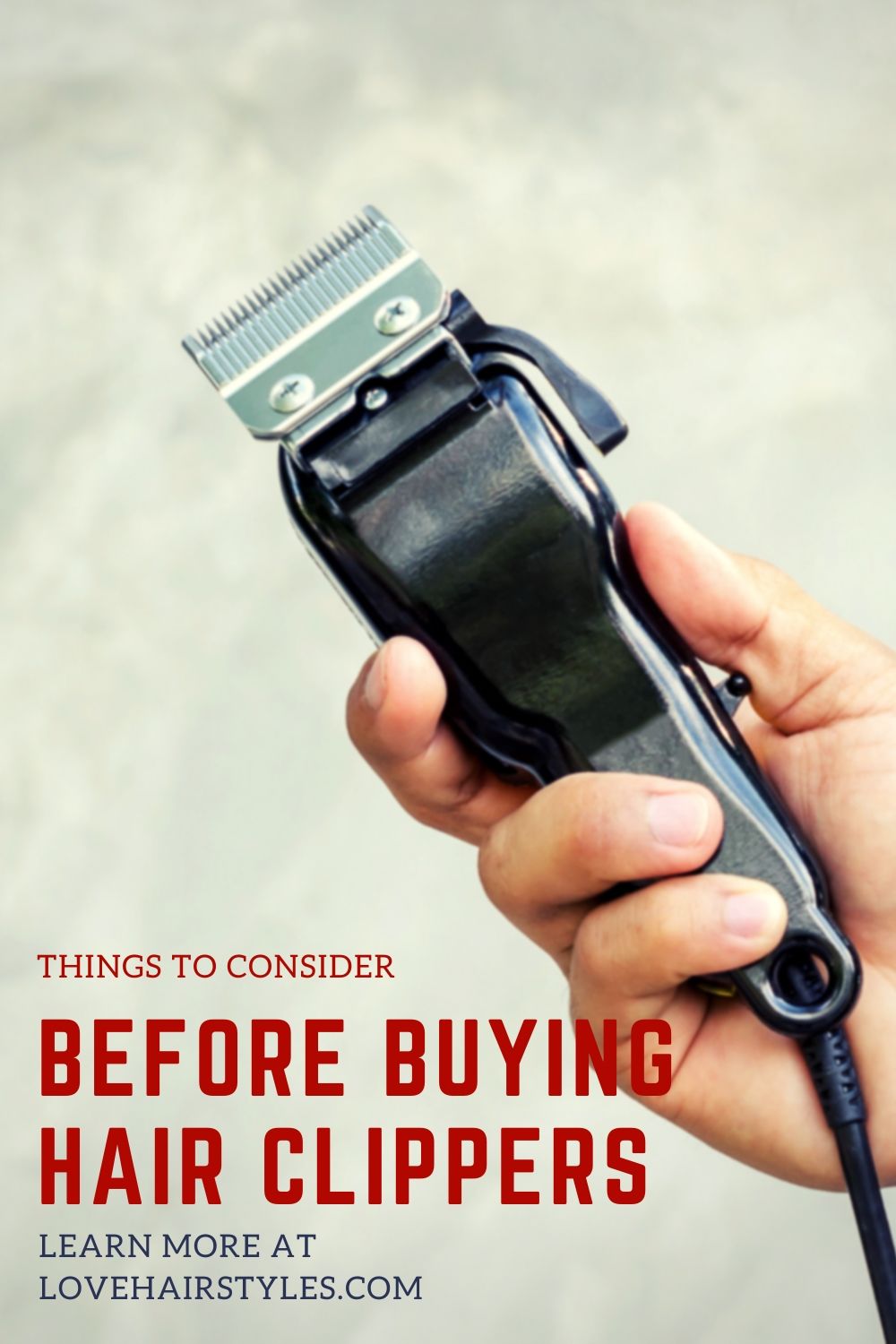 When walking around the hair gadgets aisle, your choice should fell not on the item that meets the eye but on the one that meets your needs. The stuff inside the clippers such as motor, blades, and attachments are the keys to finding the right tool for you. Here's what you should look for.
The Motor
As one of the most important parts of hair clippers for men, the motor is like the heart of the device. Anything from the lifespan to the performance of the clippers depends on what kind of motor it has. In other words, the more powerful the motor is, the longer and better the clippers will serve you. Now, let's cover the three common types of motors.
Rotary motors have the same power amount and blade speed, which makes such clippers versatile and sustainable for all purposes.
Magnetic motors reach high speeds while being compact and lightweight, but it's noisier than other types of motors and gets less powerful with frequent use.
Pivot motors are pretty powerful, however, they have a lower blade speed, which is good for cutting thick or wet hair.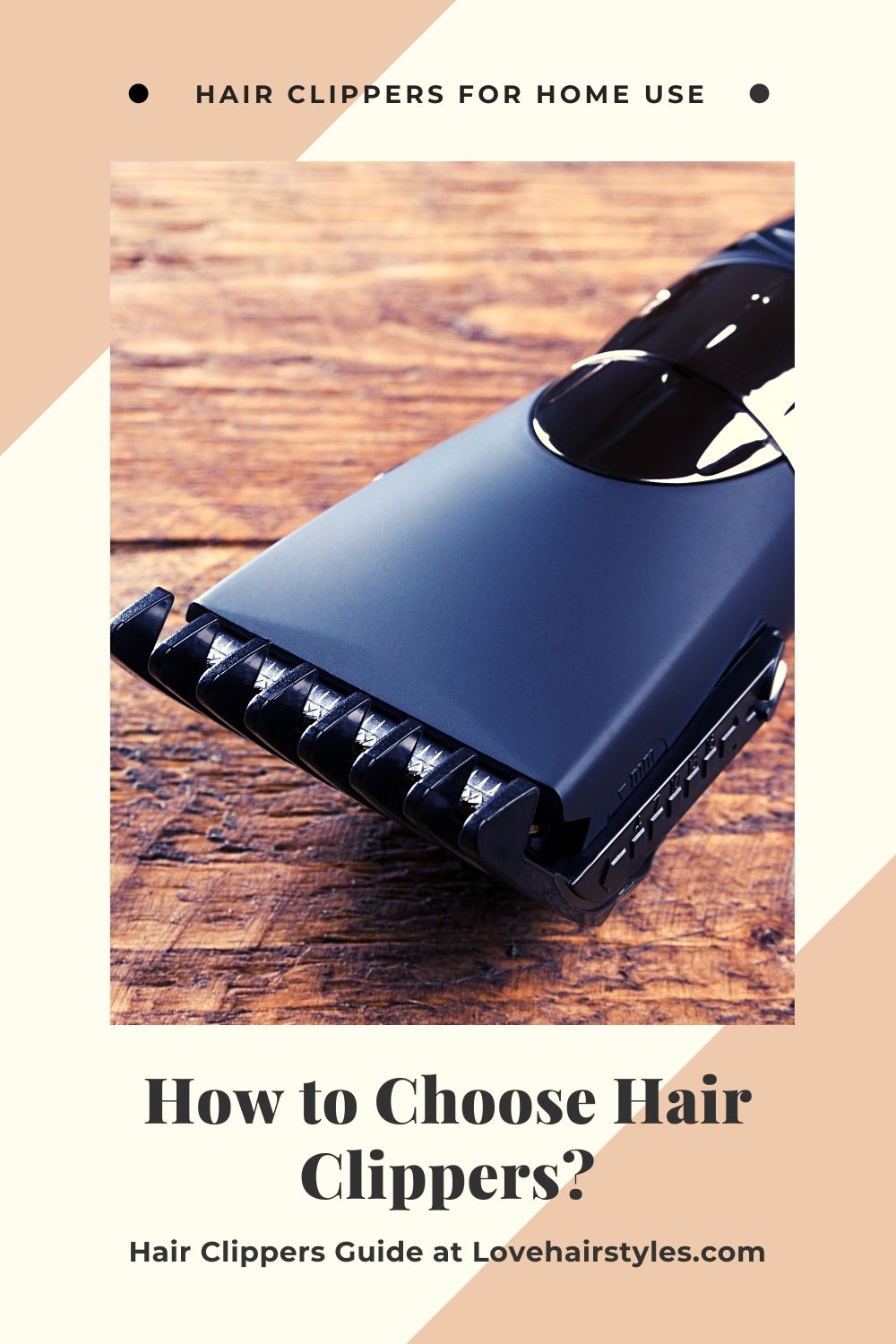 Blades
Do hair clippers hurt? Normally, clippers don't have blades too sharp to cut the skin. But, if they're not sharp enough, they may pull the hair. And this is where the clippers may hurt. That's why paying close attention to blades is as crucial as going for the right motor.
In general, you can find three common materials for clipper blades that include carbon, titanium, and ceramic.
Carbon blades are low-maintenance blades that remain sharp for a long time and don't require much upkeep.
Titanium blades come with a higher price tag, but that's the choice of those looking for professional hair clippers to serve long and satisfy salon needs.
Ceramic blades don't heat up with frequent use, however, they're more fragile. Plus, there's no good way how to sharpen hair clippers with ceramic blades yourself; you need a pro for this material.
Length Settings
While there are lots of really good and high-quality clippers with a moderate variety of haircut numbers, it's always better to have more cutting options at hand. To know if a device is capable of giving you exactly what you want, you need to look if it has versatile clipper sizes available, as well as take into account its guards and comb lengths.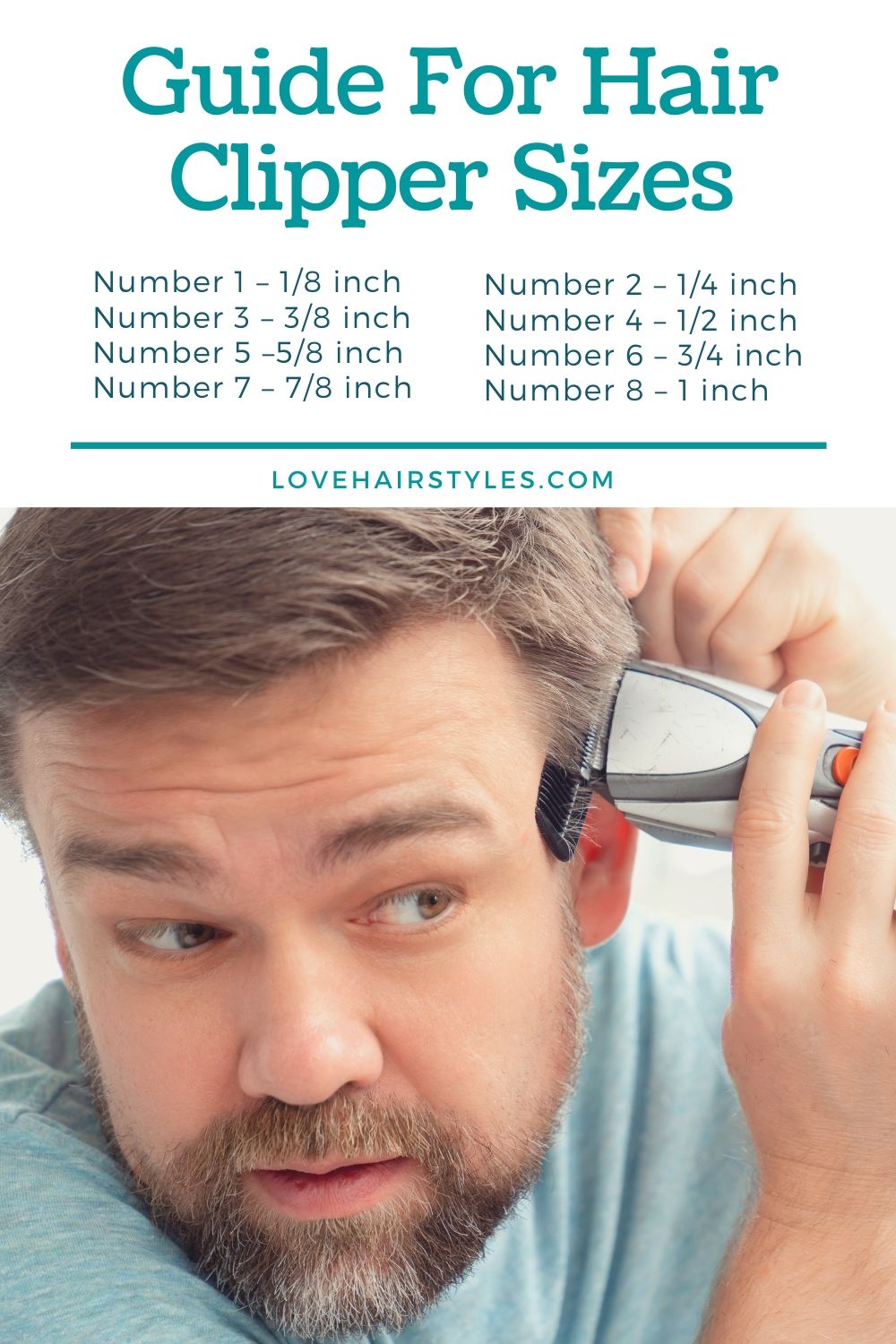 Black men haircuts, for example, usually require more attachments and graduations, while simple and restrained haircuts can go without a big variety of guards. If you're a professional barber, you would probably want to have a large set with all haircut clippers numbers and accessories possible.
Ease of Use and Cleaning
Last but not least, you should feel comfortable while using and maintaining your clippers hair device. Ensure that the item you're going to work with allows for easy wet cleaning. Ergonomics matter too, so you should find a tool that's lightweight enough so that you can work your way for hours but not too light to last a long time. Also, pay attention to its grip: it's more important than it may seem at first.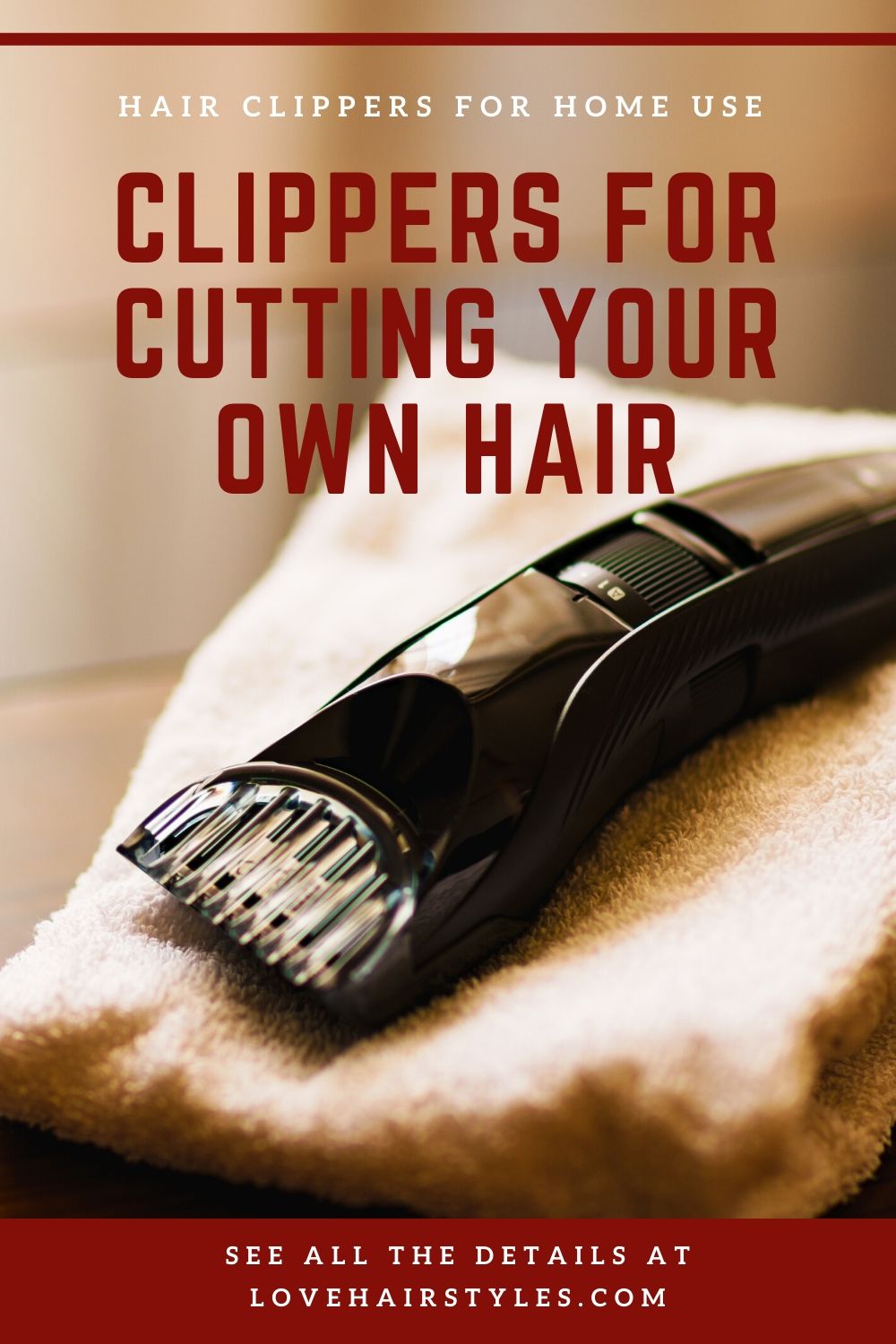 The Top 6 Useful Accessories
Hair clipper accessories can enhance your cutting experience, making it more effortless and comfortable. Some devices already include those, and some don't. Still, you can always purchase them separately, depending on what you need for your cutting routine. Here's what you will certainly want to consider for the best results.
Clipper guides are a nice way to tailor your cut in any way you want.
Oil for clippers is what you need to maintain your device through consistent use.
Clipper spray will prevent the spread of bacteria that may collect on clippers.
Scissors are a finishing must for barbers and those who need everything to be nice and clean.
Cleaning brushes are perfect for getting rid of residue on your tool.
Clipper case will help you organize your tools and attachments.
The 5 Best Hair Clippers For Home Use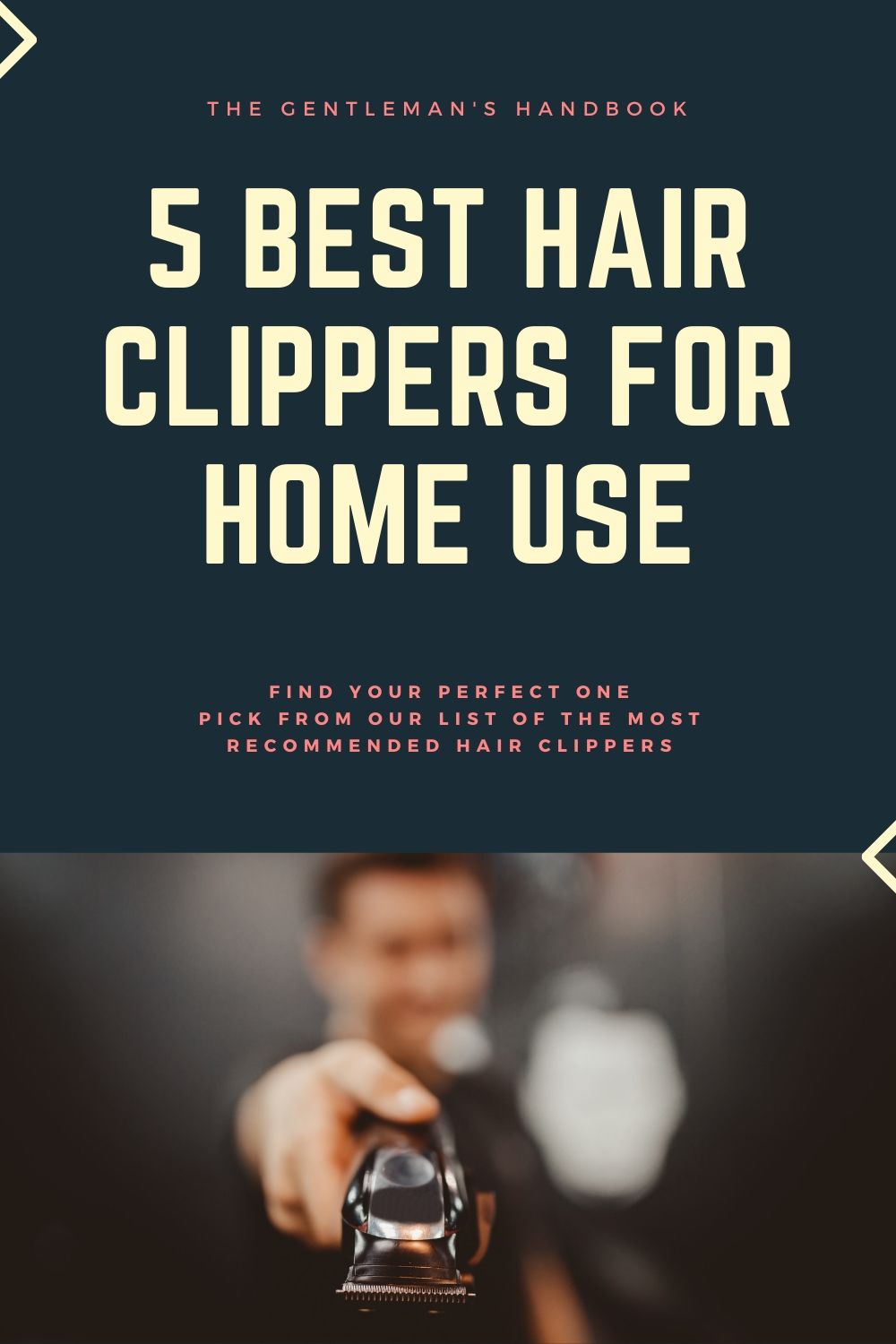 Based on recommendations and reviews made in the barber's community, we've selected the best hair clippers for self-haircuts with their best features and prons and cons. What is the best hair clipper for home use for you? Below, you're going to find your perfect pick from our list of the most recommended clippers!
*We may earn money from affiliate links on this page. Please check out our disclosure policy for more details.
Remington HKVAC2000A Vacuum Haircut Kit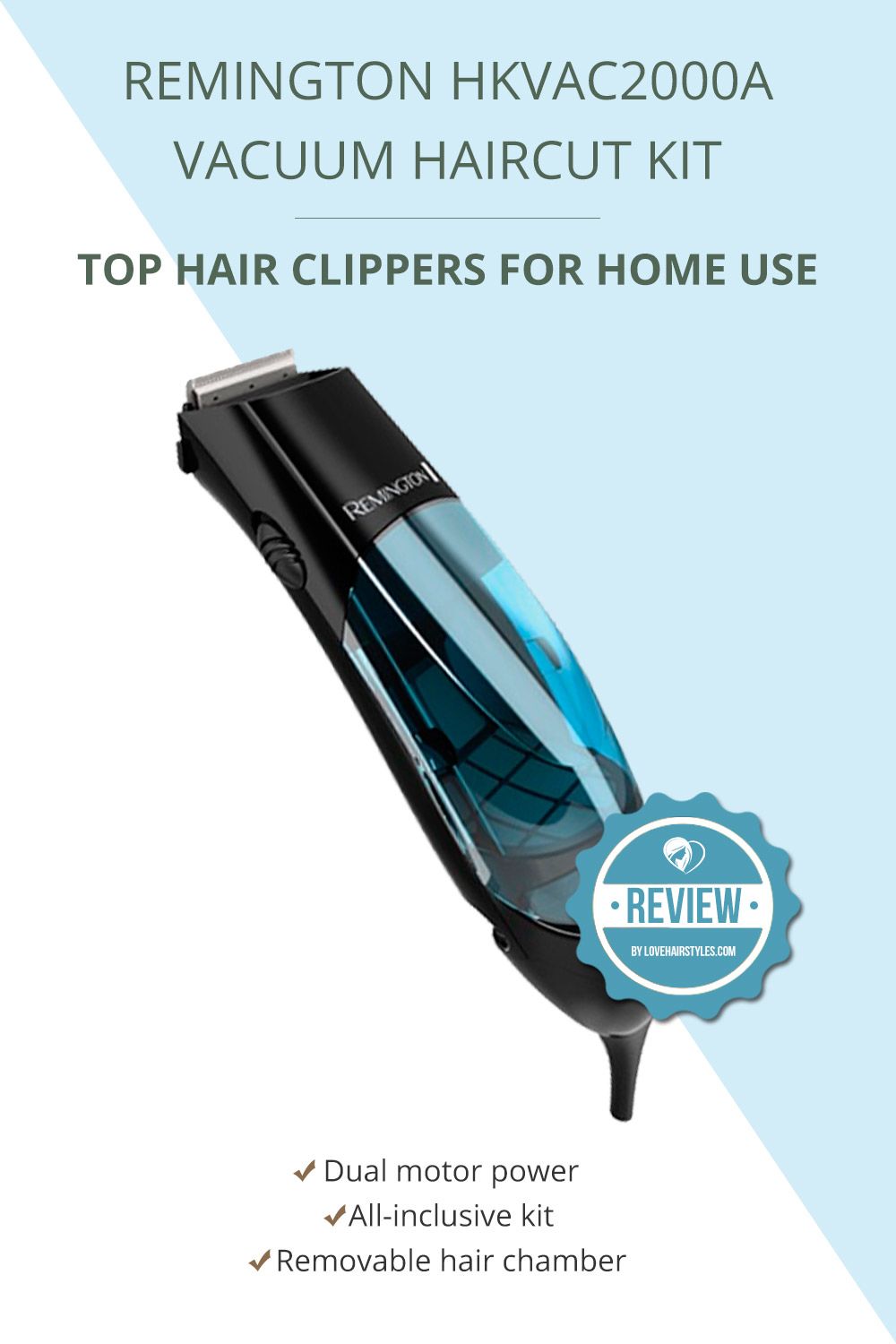 Buy on Amazon
Remington hair clippers are a pretty common choice of DIY barbers because they offer versatility and good value for money. This particular item comes as a 16-piece-kit with everything you may ever need for cutting, tapering, and sectioning.
Pros:
Dual motor power for optimal performance
All-inclusive kit
Removable hair chamber for easy clean-up
Cons: Some users report having trouble working with the tool on very thick hair.
OSTER Classic 76 Universal Motor Clipper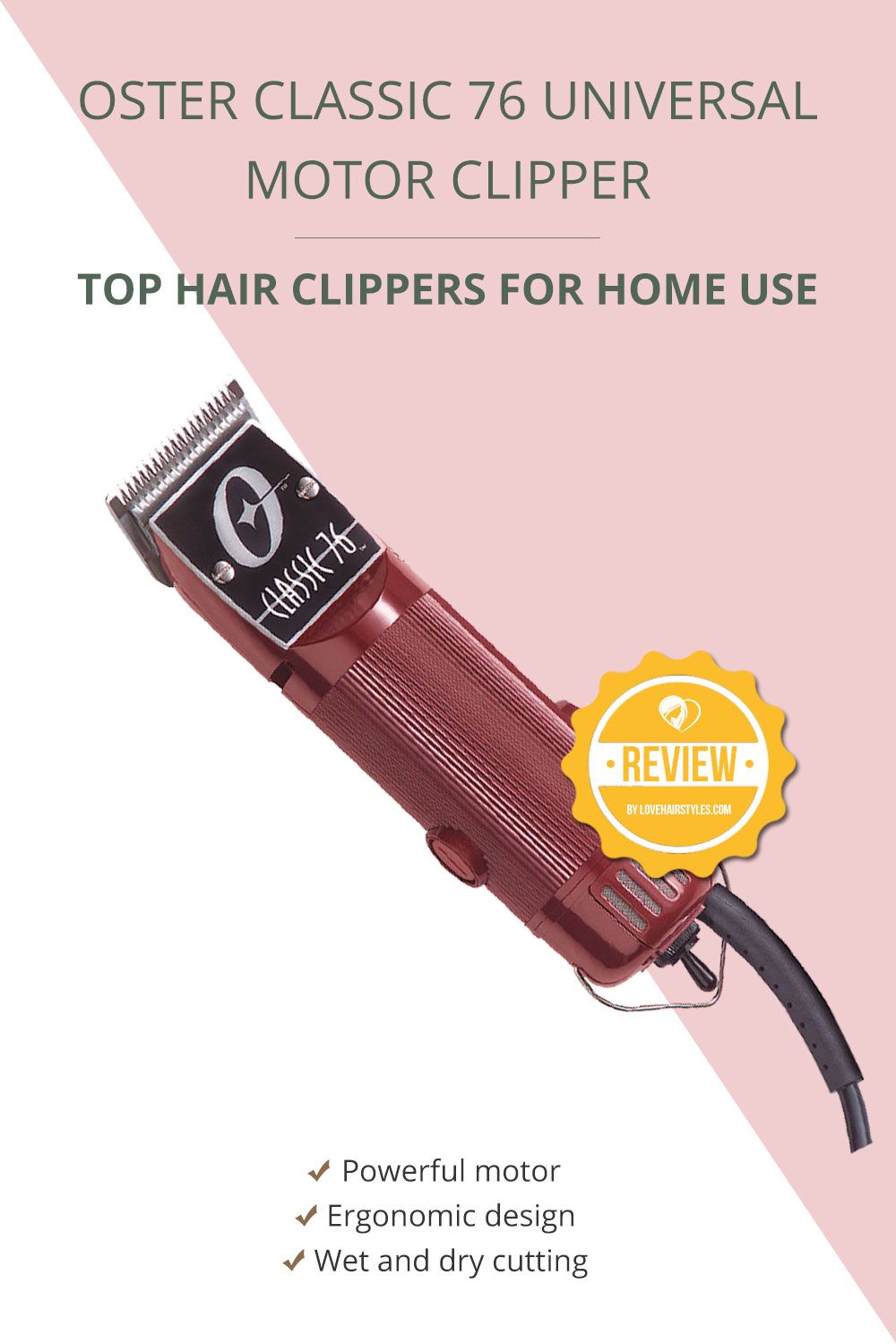 Buy on Amazon
The name of this pair of clippers speaks for itself: it's a universal pick that can handle any cutting session. You can find it in most salons around the US due to its extremely powerful motor, break-resistant housing, and ergonomic design which allows for flexible and seamless work.
Pros:
It's lightweight
The powerful motor works perfectly for any demands of professional use
It allows for both wet and dry cutting
Cons: Some barbers say that the housing gets hot when used several hours in a row.
Хtava Pro Cordless Hair Clippers and Beard Trimmer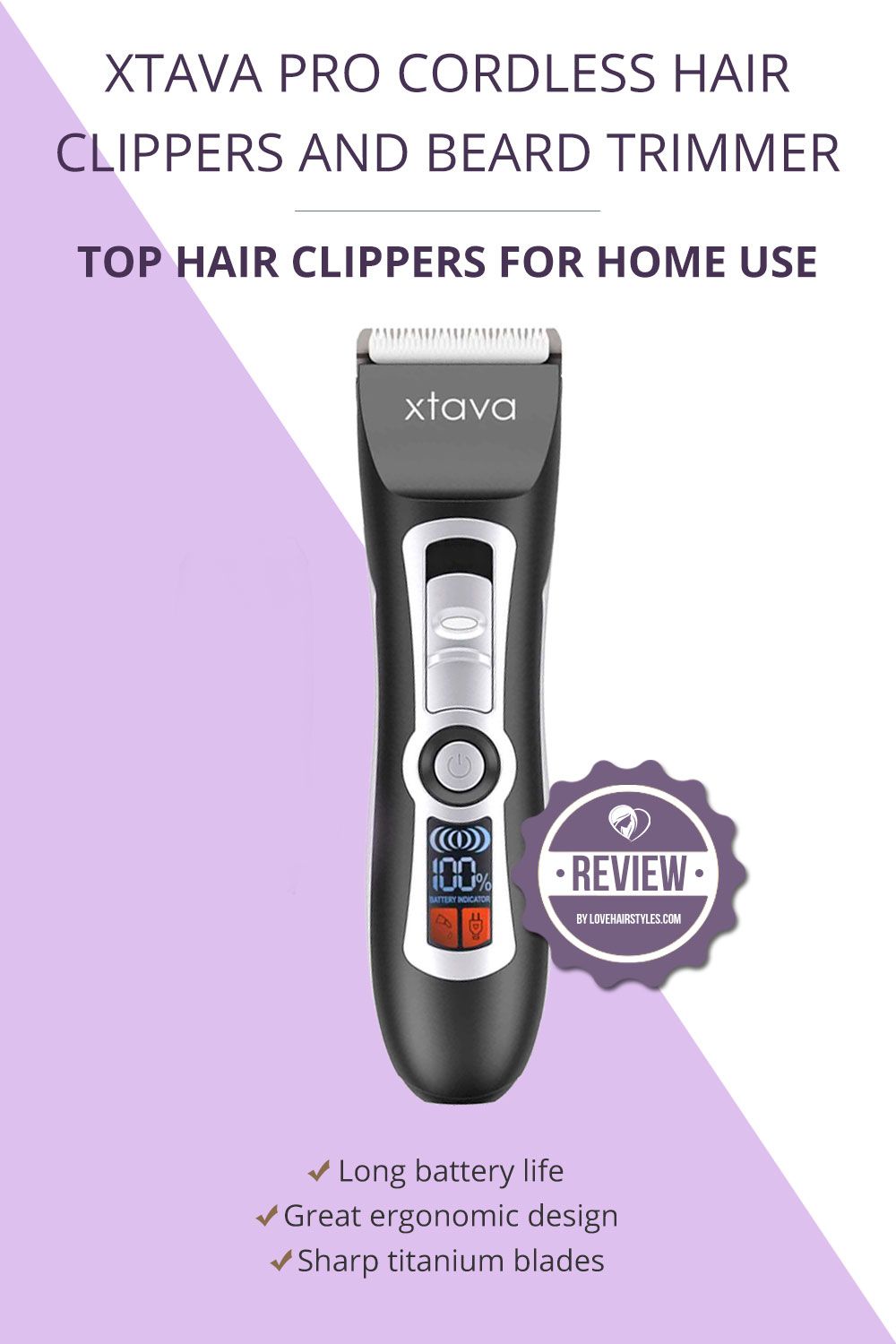 Buy on Amazon
If you're looking for a multi-purpose clipper set, this Xtava Pro kit is just the thing. And the beard trimmer isn't the only good thing about this product: it has super sharp titanium blades, comfy adjustable switch, and a long-lasting lithium battery. As a matter of fact, it's a top-notch kit with which you can get salon results at home.
Pros:
It has a long battery life
The blades are sharper than on many other similar tools
It has a great ergonomic design
Cons: Some men find it to be pretty bulky
Panasonic ER1611 Professional Cordless Hair Clipper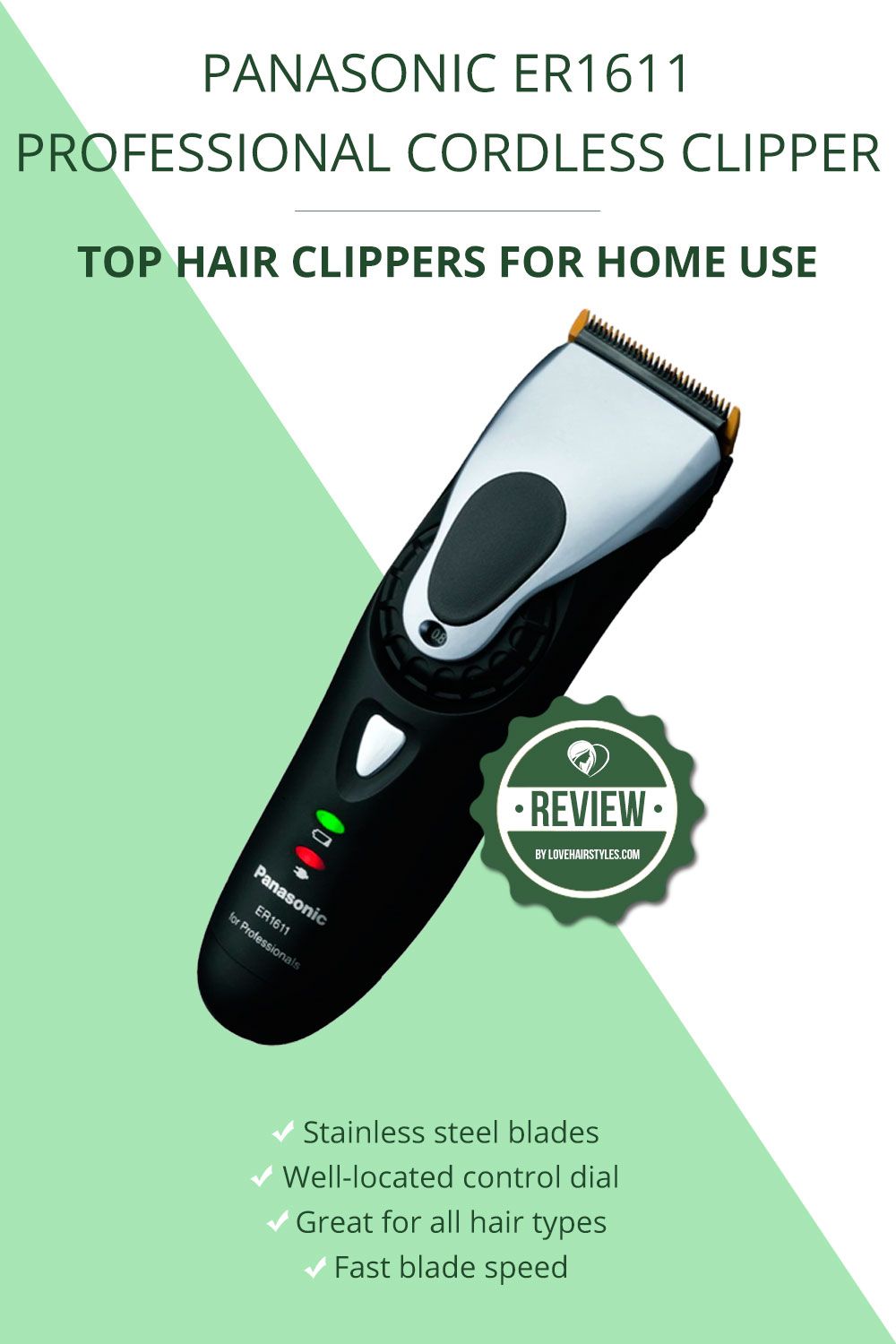 Buy on Amazon
It doesn't matter if you're a first-timer to self-haircuts or a barber looking for a reliable pair of clippers, this Panasonic tool will certainly help you out. Tough stainless steel blades, fast blade speed, and well-located control dial make this a perfect choice for anyone from a pro to a newbie, including everything for easy clipping, tapering and fading.
Pros:
Easy to handle; works well for home and professional use
The control dial is located at the front, allowing for easy adjustments
Works great for all hair types, as well as dry and wet cutting
Cons: These clippers may take more time for the desired cut, which may be less useful for barbers
Wahl Professional Peanut Classic Clipper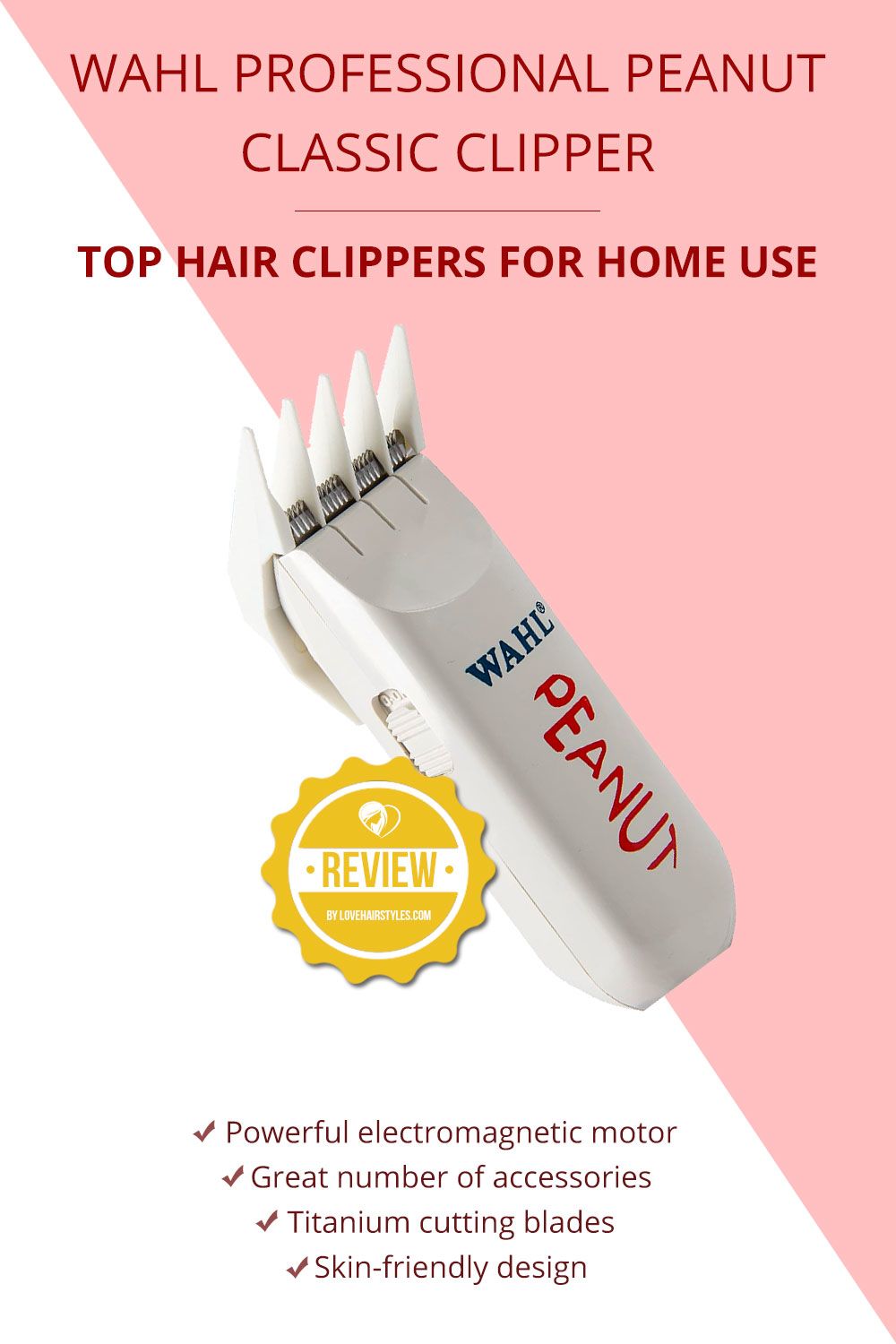 Buy on Amazon
The Wahl's professional line has a lot to offer not only for barbers but also for mere mortals who cut their hair at home. One of the greatest things about it is its powerful electromagnetic motor that gives amazingly clean cuts that are so essential for bald fades. It also comes with a great number of accessories for a smooth cutting experience, not to mention its skin-friendly design and titanium cutting blades.
Pros:
It's an ideal pick for those seeking surgical precision
Its powerful motor provides closer cuts
The skin-friendly design is just what the doctor ordered for sensitive skin types
Cons: The kit doesn't include a case
Using Hair Clippers to Cut Your Own Hair - 6 Tips for Beginners
If you're just on your way to learning how to cut your own hair with clippers, here are some tips that will save you from a total disaster on your head.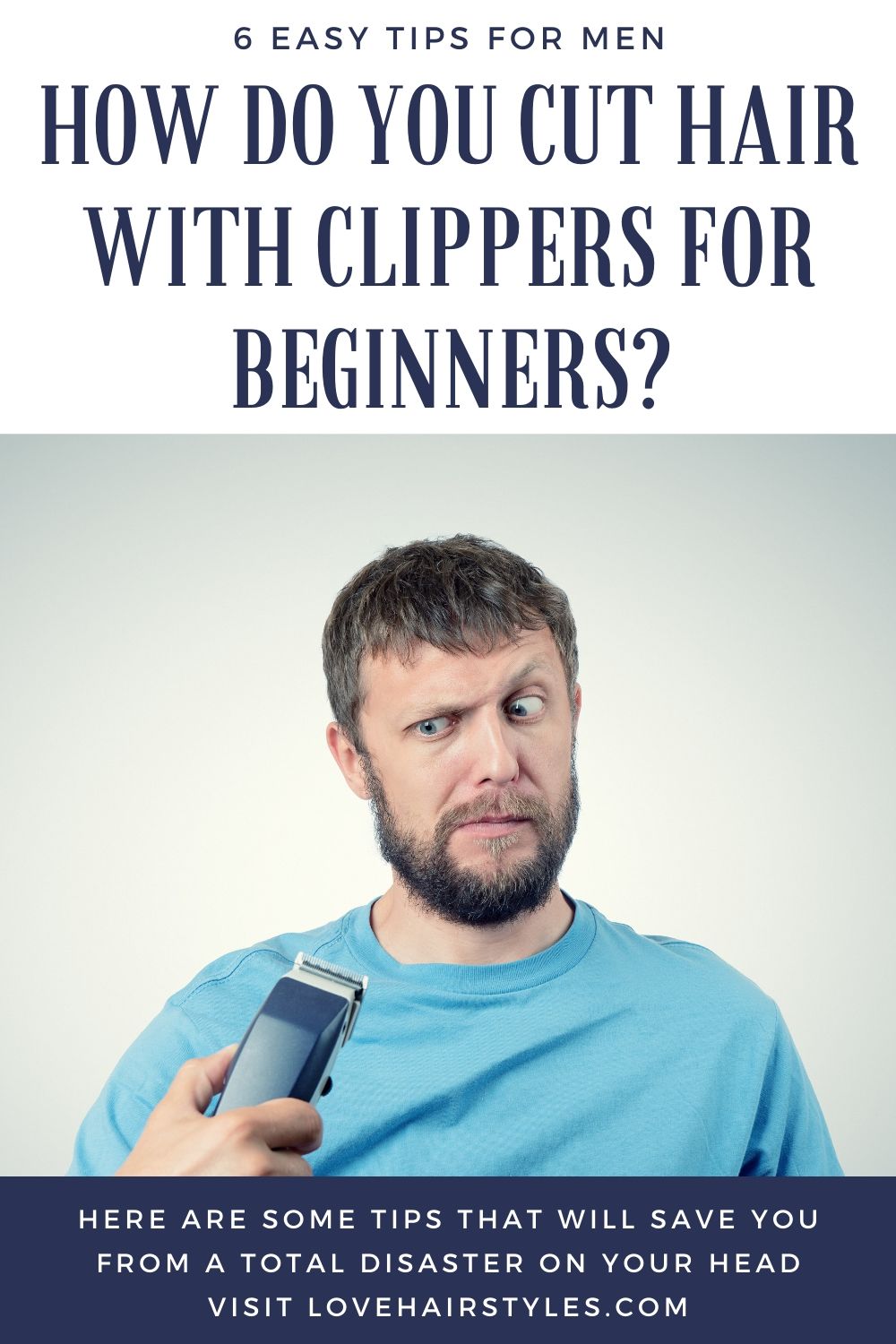 How do you cut hair with clippers for beginners?
Decide on the style first. "What clipper number should I use?" is the first question you're most likely to come up with. Well, first off, you need to think of the style you want to create. Then, choose a setting based on the chosen length and graduation.
Work with a hand mirror. There's nothing worse than giving yourself a blind cut; you should see the back and sides in order to achieve an even cut. Also, you can invest in a dual-mirror setup.
Your bathroom is your barbershop now. You should work in a well-lit place where you can easily clean up the hair. Therefore, the bathroom with a large wall mirror is the best idea. It's also better to go shirtless: trust us, you won't ever get those hairs off the T-shirt.
Don't rush; cut less first. Always start with the longest guard because, you know, there's no turning back. Go nice and easy, don't be in a hurry: you can always go back and cut it shorter.
Find a comfortable position. If you're a first-timer, stand up. You need to stand firm to control your hands, as well as be able to lean in the mirror for the finishing touches.
Maintain your cut. Even if you embark on the road of cutting your hair yourself, it doesn't mean you don't need upkeep. You will need to do regular touch-ups every two weeks. As for the details, it's better to find a simple way how to trim sideburns that won't take much time.
How To Maintain Your Hair Clippers
The sooner you start to maintain your clippers, the longer you two will work together. Here's what every man should do in between his at-home cutting sessions to keep his hair clippers in good shape.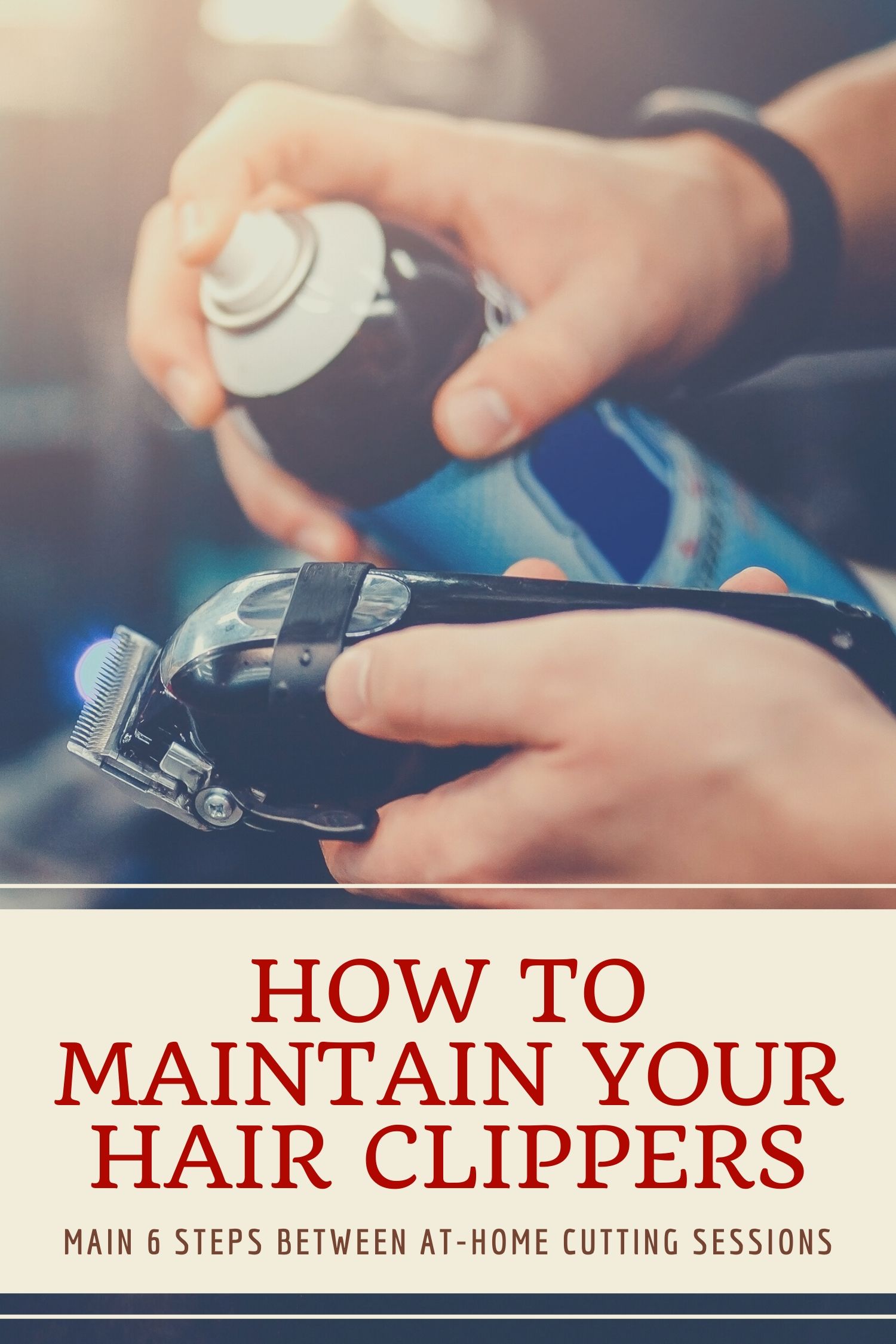 Clean the blades. Make sure to clean the tip of your clippers with a clipper brush after every self-haircut to keep it sharp.
Wash the adjustments. Remove the snap-on clips and wash them in hot soapy water from time to time.
Align the blades. You should also check if your blade is perfectly straight. To do so, hold the clipper sideways: if there's teeth protruding, use a small screwdriver to loosen the blade's screws.
Oil your clippers. Regular oiling with just a few drops would be enough to keep your clippers run smoothly for years!
Change the blades. If you happen to damage your blade, ensure to have a spare one at hand. Basically, you only need to change it if you don't maintain it right or if you drop it on its teeth.
Spray the blades. Sprays protect against rust and bacterias, while also keeping the blade cool.
FAQ'S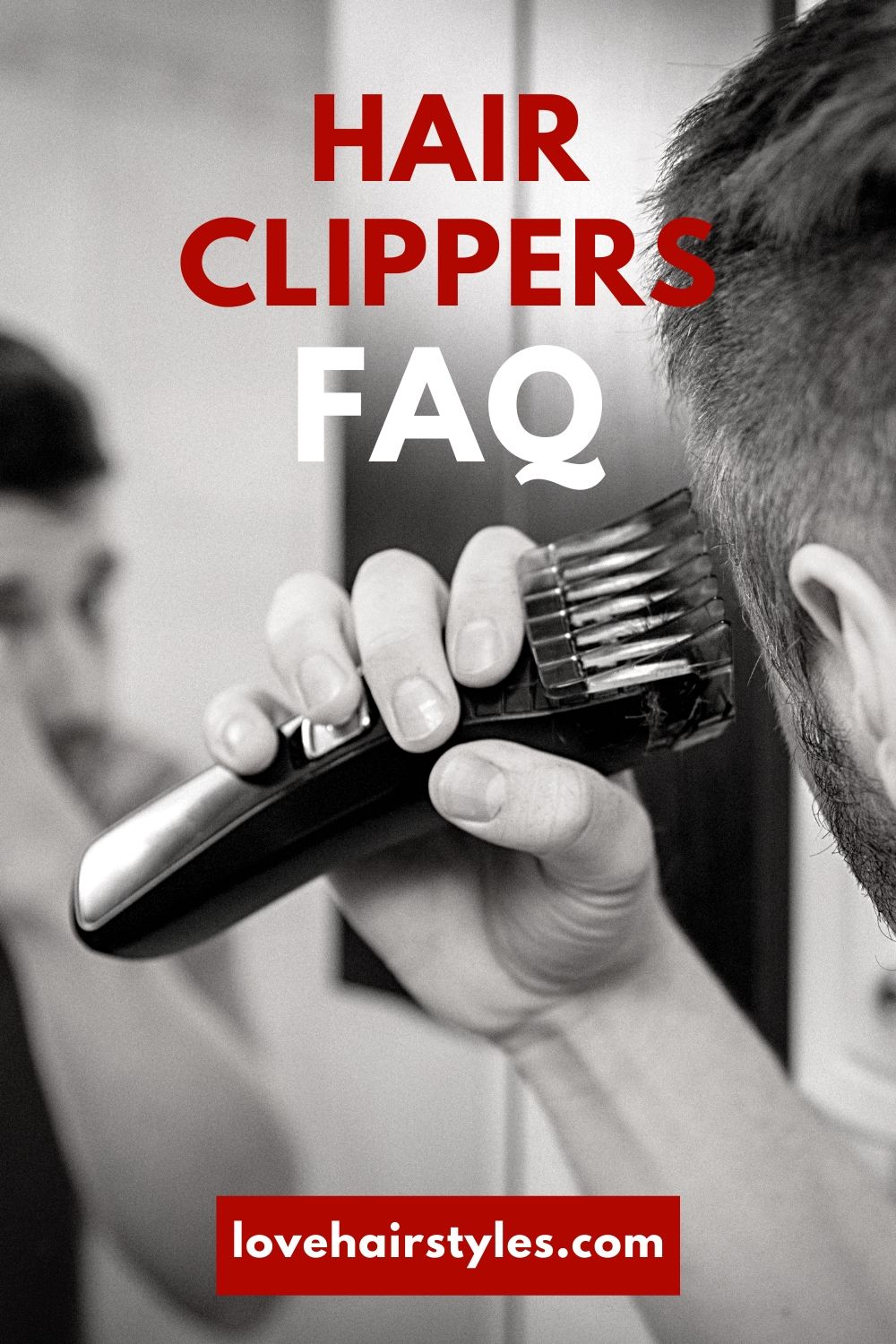 As we promised, we won't leave you with questions unanswered. Let's get things straight!
Should I Go Cordless or Corded?
Whether your clippers are corded or not, it doesn't really affect the performance. It's more about your preferences. Cordless hair clippers give more room for movements, whereas corded ones run out of power fast and get in the way during cutting. But, if you need a quick trim in the morning and your cordless clippers aren't charged, the cut update will need to wait for at least 1 hour.
Where Can You Get Hair Clippers Sharpened?
You can either find some blade-sharpening services or do it yourself with a sharpening stone and a brush.
Which Oil Should I Use For Hair Clippers?
You should maintain your clippers with heat-resistant oil, so any low-viscosity oil will do just fine.
Where Do You Oil Hair Clippers?
Oil the blades on the sides and tops, and then let them run for 30 seconds before you get to clip.
Can Hair Clippers Be Used To Trim Beards?
Technically, you can. But, in fact, beard trimmers have thinner blades that allow for shaping and trimming facial hair, while clippers are designed for trimming longer hair.
Can Hair Clippers Cause Folliculitis?
If you disinfect your clippers regularly, your follicles won't get infected.
Can Hair Clippers Spread Disease?
Although there's no search proving that clippers can transmit diseases, you can't go wrong with regular disinfection.
Why Are My Hair Clippers Pulling?
It may pull the hair when the blades are dull or the clippers need oiling.
How Long Do Hair Clippers Last?
With proper maintenance, your clippers may last you for more than 3 years, especially if you work with a quality tool.
Hair clippers are a great investment that every man should take seriously. All in all, your look is at stake! The good news is, it's not hard to find the perfect option that meets your needs and doesn't hit your wallet when you know what features to look for. Today, you've learned literally everything you need to get the right pair of clippers and start working with them.
REFERENCES:
The Best Hair Clippers for Men in 2020. Source
Check out the 12 best hair clippers and hair trimmers for guys to cut their own hair, according to professional barbers.. Source
Was this article helpful?