The overwhelming popularity of keratin treatment makes women lose their minds imagining that one day the sleek shiny look will take over the irritating frizz. But, with the variety of chemical-laden beauty treatments, most ladies come to misconceptions about keratin-based ones, as well as of the results they're designed to give.
How long does the effect last? Can I afford it? What are the pitfalls? Here, we're answering all questions that ladies may come up with before committing. Also, we've prepared a little product review to help you navigate during home experiments. Let's get things straight about the mysterious beautifying treatment you've heard so much about.
What Is Keratin Treatment?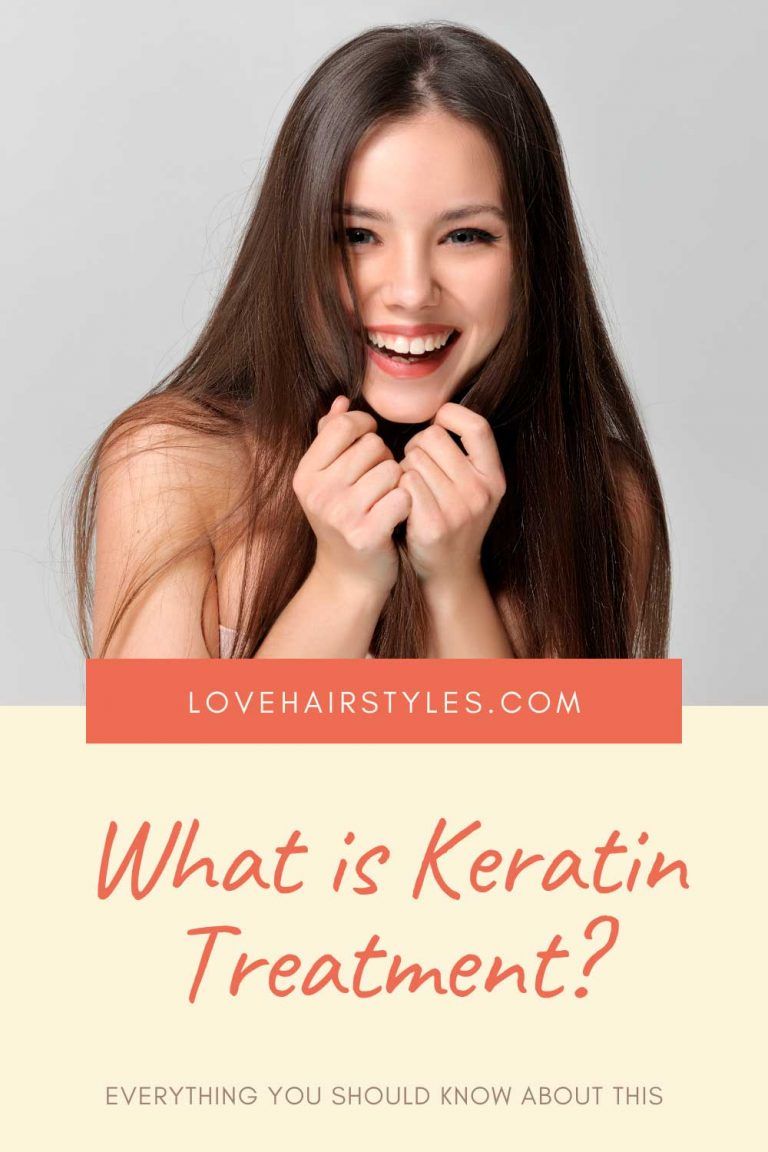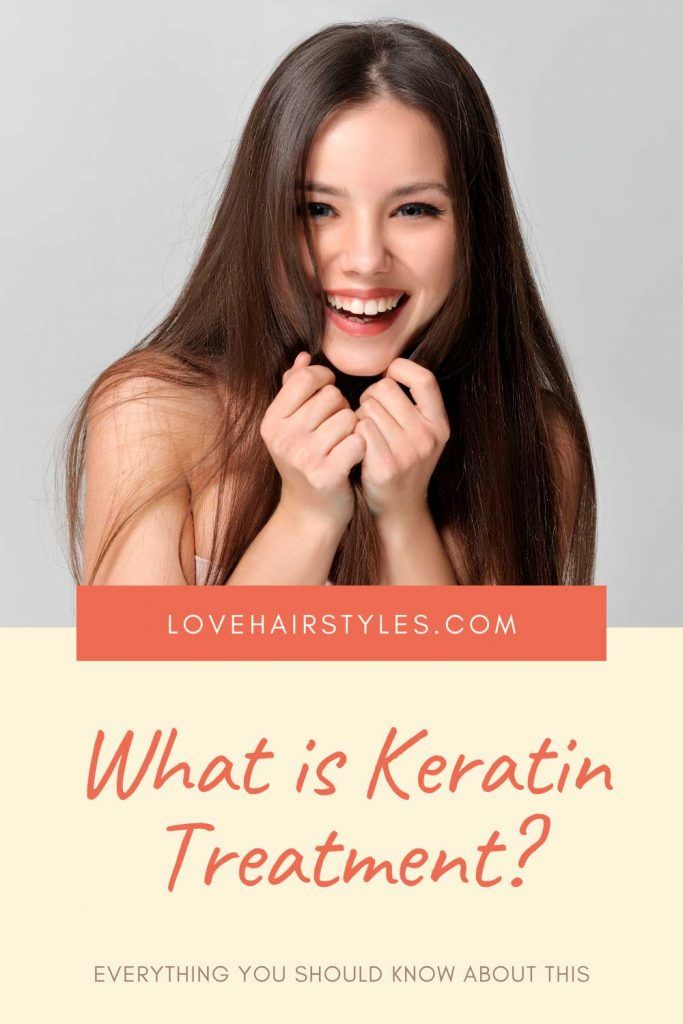 Before getting into details, let's figure out the number-one question bothering many ladies - "what is keratin treatment?". First off, it's a smoothing treatment meant to eliminate frizz and make hair straight and shiny. This treatment splits into lots of versions, many of which are customized and formulated by stylists based on clients' needs. Basically, the treatment injects the porous areas of the hair with keratin, diving deeply into the follicle.
Keratin is a key hair protein that promotes hair health, strength, and smoothness. That's why most hair care products and treatments are based on it.
Is It possible To Do Keratin Treatment On Colored Hair?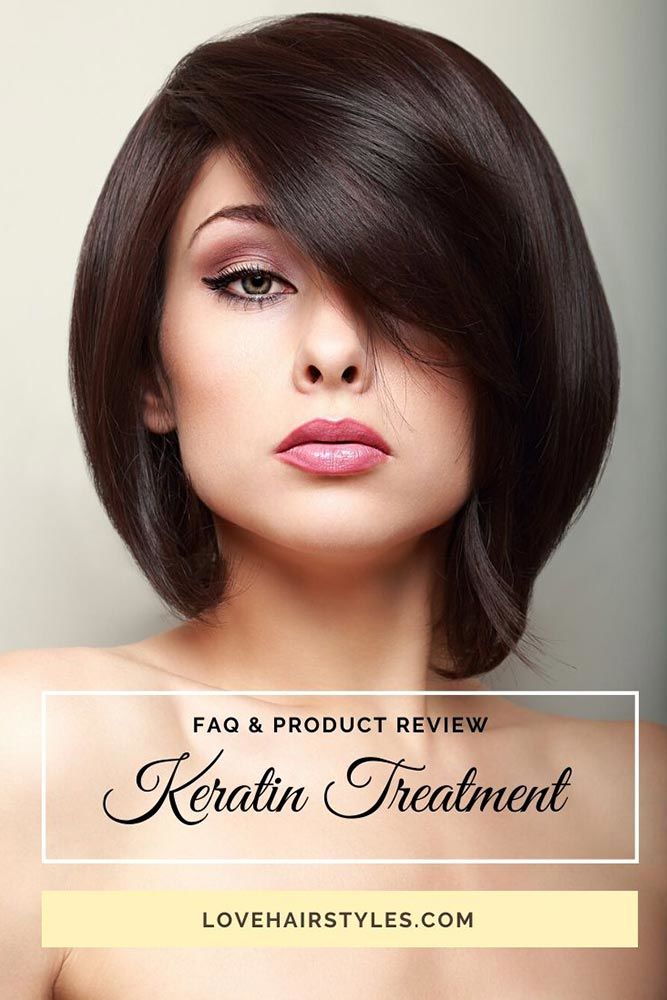 Sure! In contrast to chemical relaxers (more on that later), you can do the treatment with your colored hair and expect no damage. Moreover, it will make your color appear more pleasant. This kind of treatment doesn't counteract with colored hair. On the contrary, modern colorists recommend women who'd like to go for color experiments pair them with a keratin treatment. Of course, this idea of hair transformation is pretty pricey, but it's totally worth it, as you can save your hair from any type of damage, preventing dryness and providing tons of natural shine to your new color.
Cut a long story short, there's no risk of damage to color-treated hair. Furthermore, a keratin treatment can enhance the color.
Who Shouldn't Do It?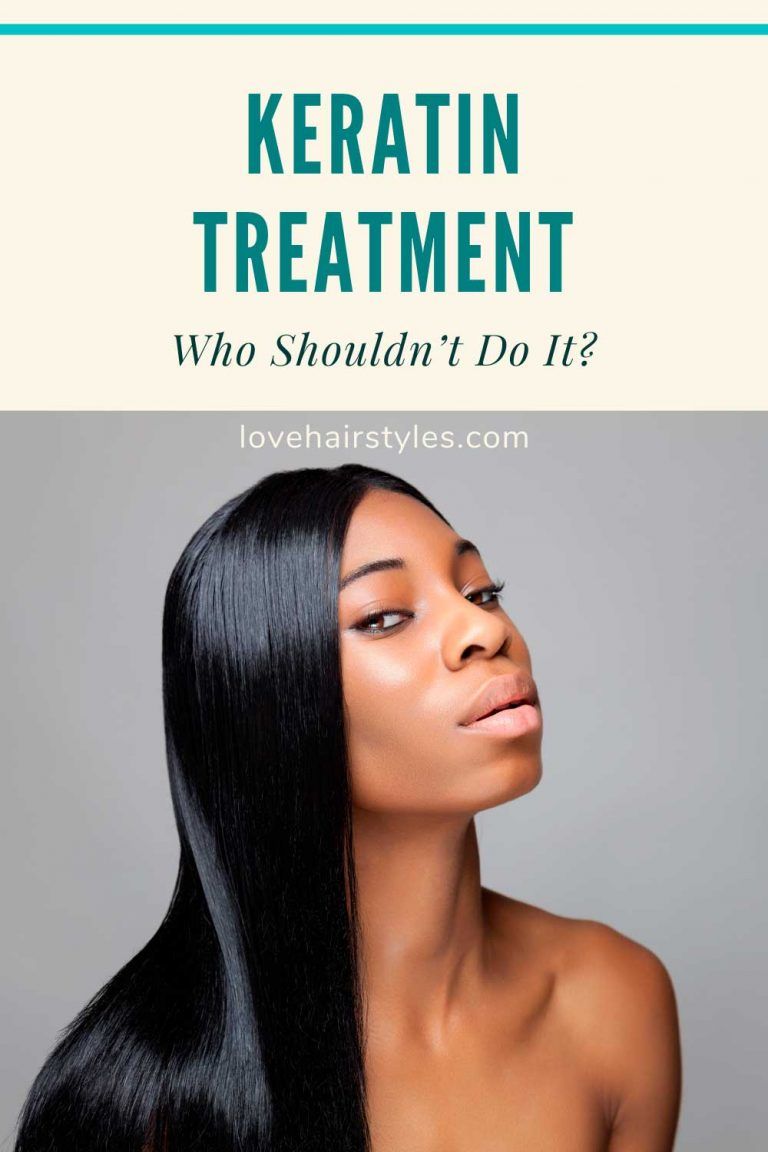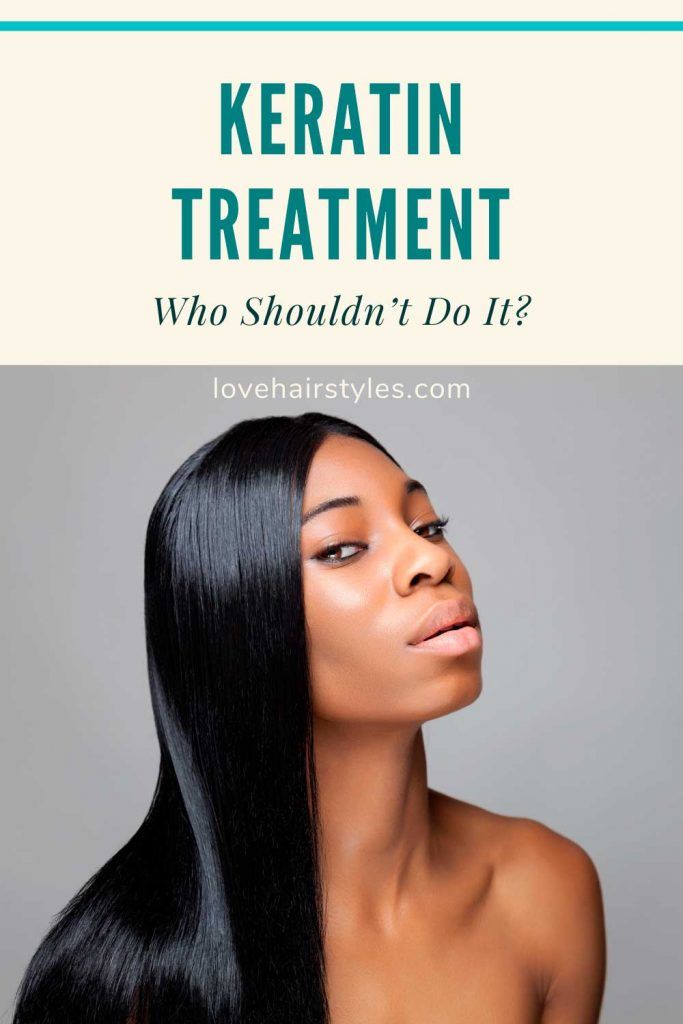 Women should avoid treatment during pregnancy. Since most treatments contain such a cancerogenic chemical as formaldehyde, it's recommended to stay away from keratin treatment for pregnant women. Although the concentration isn't very big, you never know how your body will react to it, so consider switching to something more organic like using DIY hair masks and conditioners.
How Long Does It Take?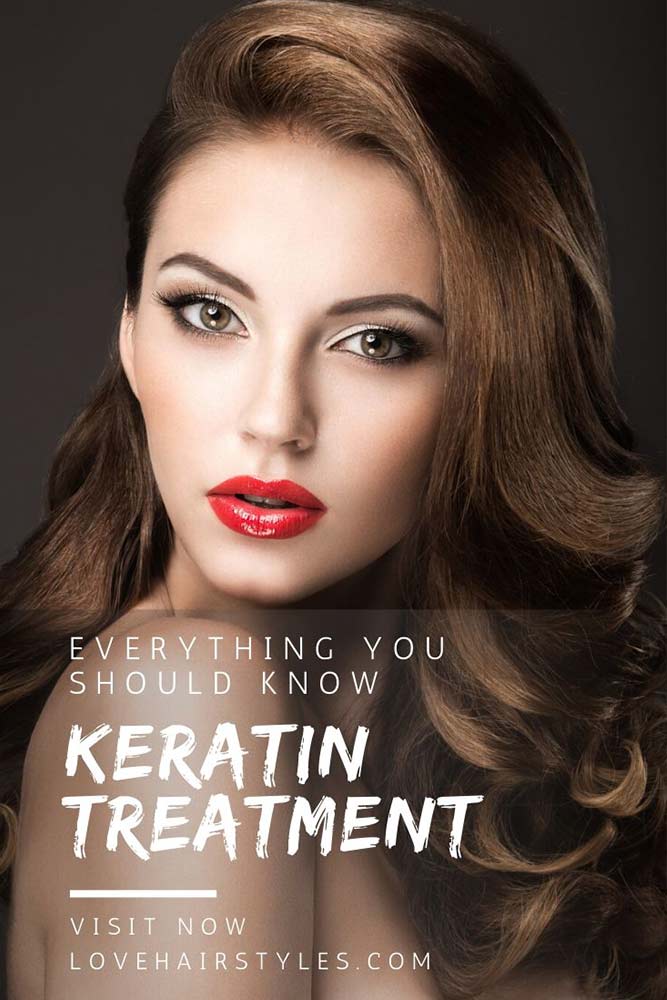 It depends on the texture and length of your hair. In general, the process may take from two to four hours.
How Long Does It Last?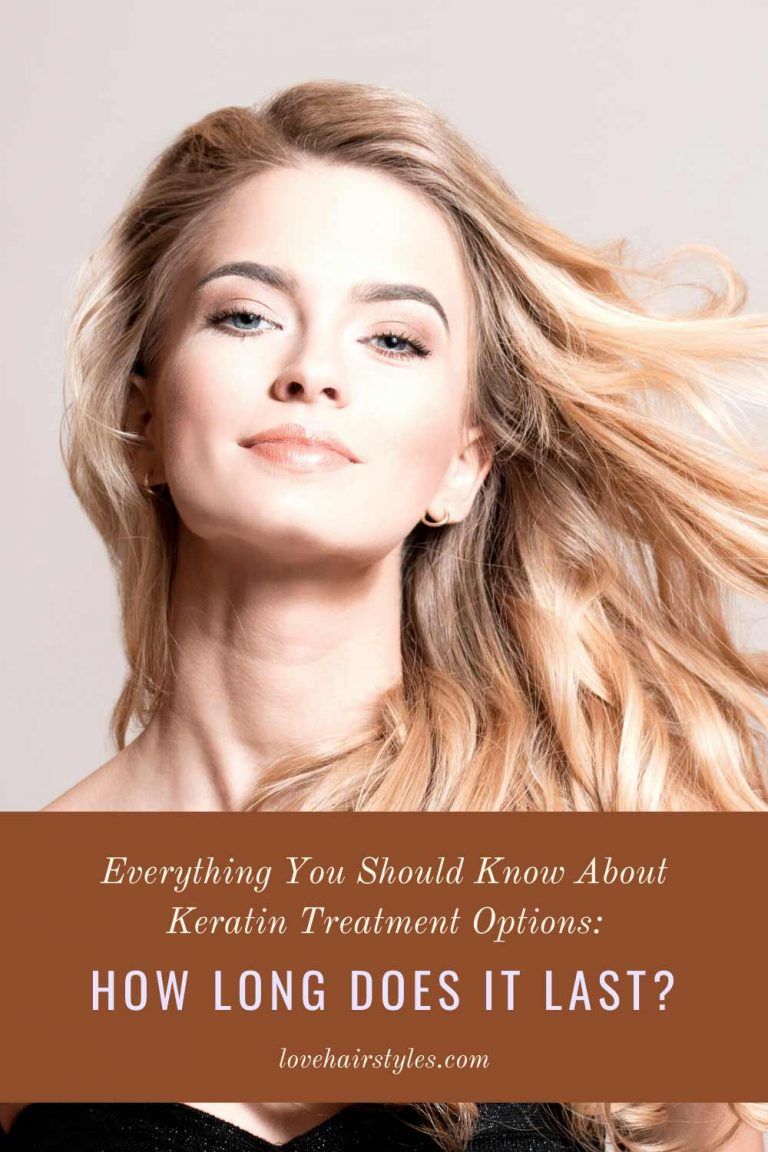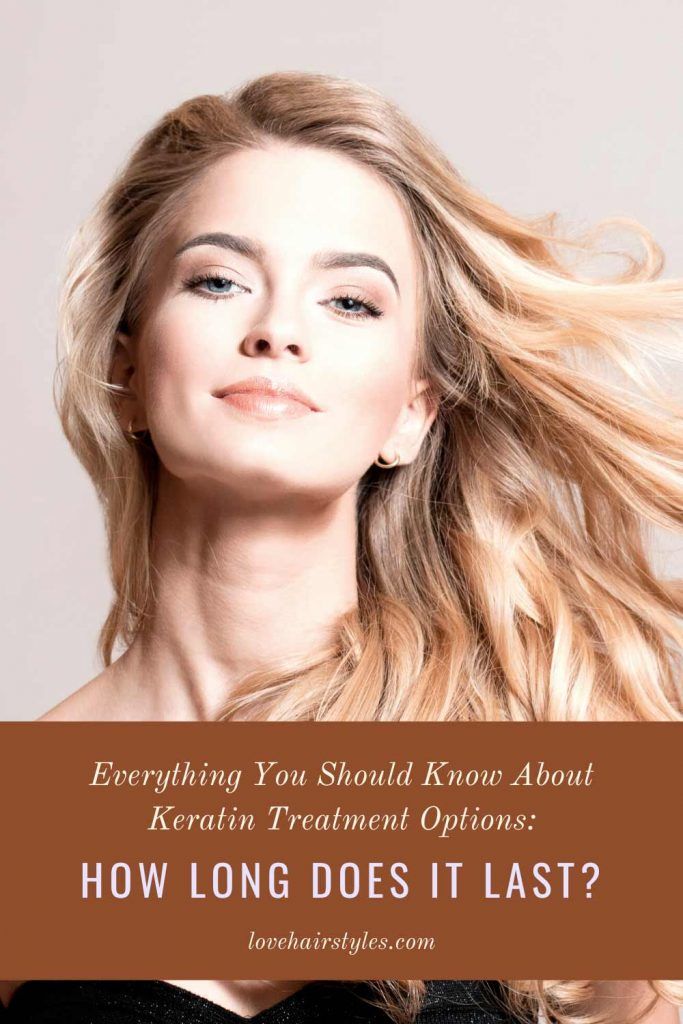 Although it varies from person to person, the smooth and shiny results can last for up to six months. However, there's a way to get the most of your keratin hair which lies in the right approach to its care and maintenance. Switch to gentle shampoos designed to preserve keratin in hair. Also, you can prolong the life of your keratin hair by replacing your cotton pillowcase with a silk one: it will reduce friction and thus keep your hair non-frizzy and non-tangled.
How Much Does It Cost?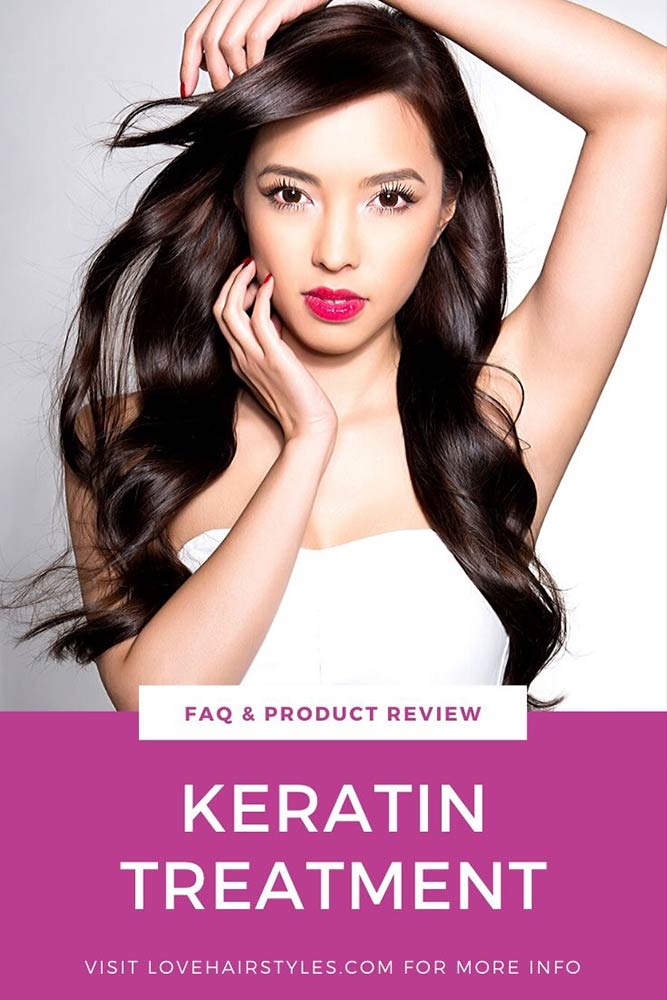 The keratin treatment cost depends on the length and condition of your hair and the price can range from 200$ to 500$. The price might be lower if you're getting the treatment regularly, as well as turn out to be pretty high if your hair is very damaged. There's no universal formula to determine the exact price, so make sure to call a salon and tell all the details about your hair to know how far you will go with your wallet. By the way, if you're not afraid of experiments, you can go to a trainee instead of a professional; their prices are much lower.
The Process Of A Keratin Treatment: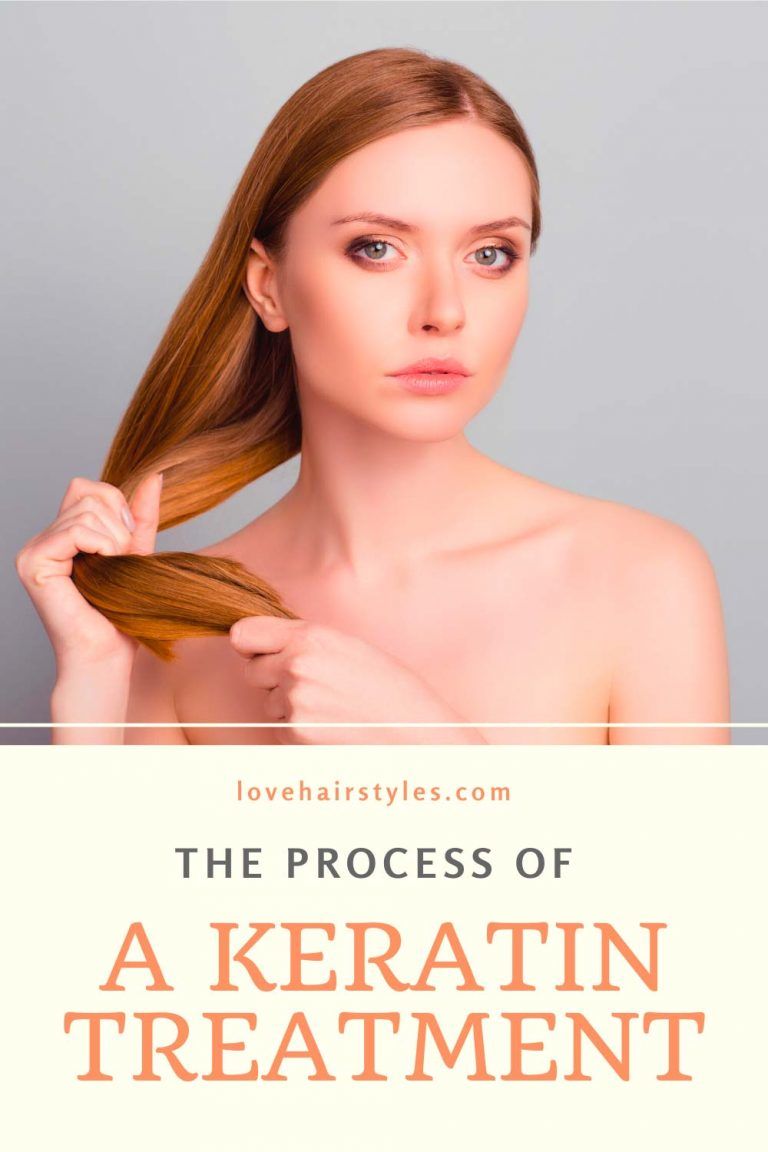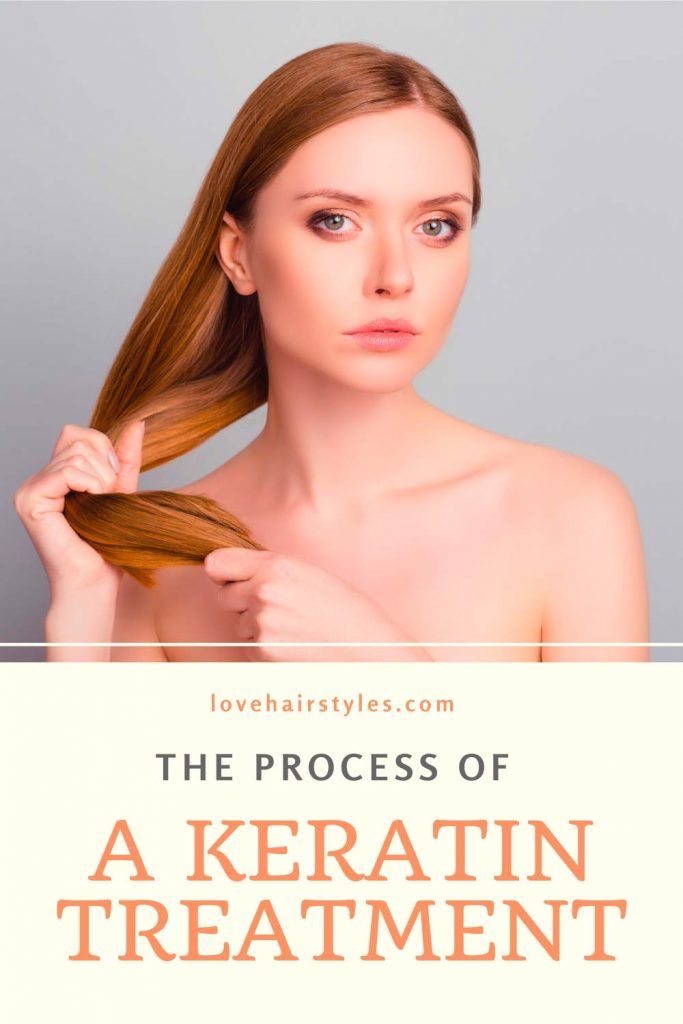 A hairstylist starts by washing your hair.
Then, depending on your needs, he or she will apply the treatment to your wet hair and let each strand soak the formula, or blow dry your hair and then apply the treatment.
When doing keratin treatment for curly hair, stylists usually give some passes with a flat iron to ensure that the coarse strands are tamed.
Is It Different From Chemical Relaxers?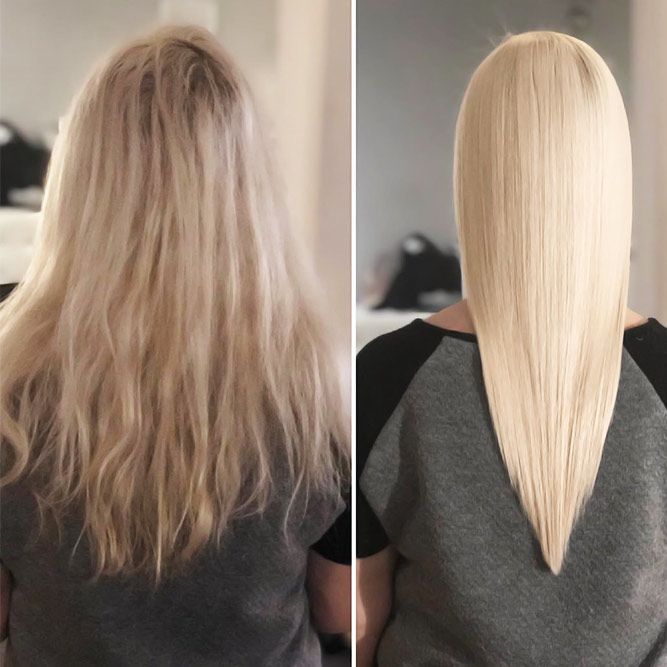 Credit photo: instagram.com/didihairwroclaw
Keratin hair treatment has nothing to do with chemical relaxers. While the effect of the former is temporary, the latter gives permanent results. Also, these two have totally different compositions.
Containing such ingredients as lithium hydroxide, guanidine hydroxide, sodium hydroxide potassium hydroxide, relaxers affect the structure of curly patterns, making the hair weaker and hence straighter. As for keratin smoothing treatment, instead of changing the composition of the hair, it makes it smoother by injecting proteins into the follicles.
Can I Do It at Home?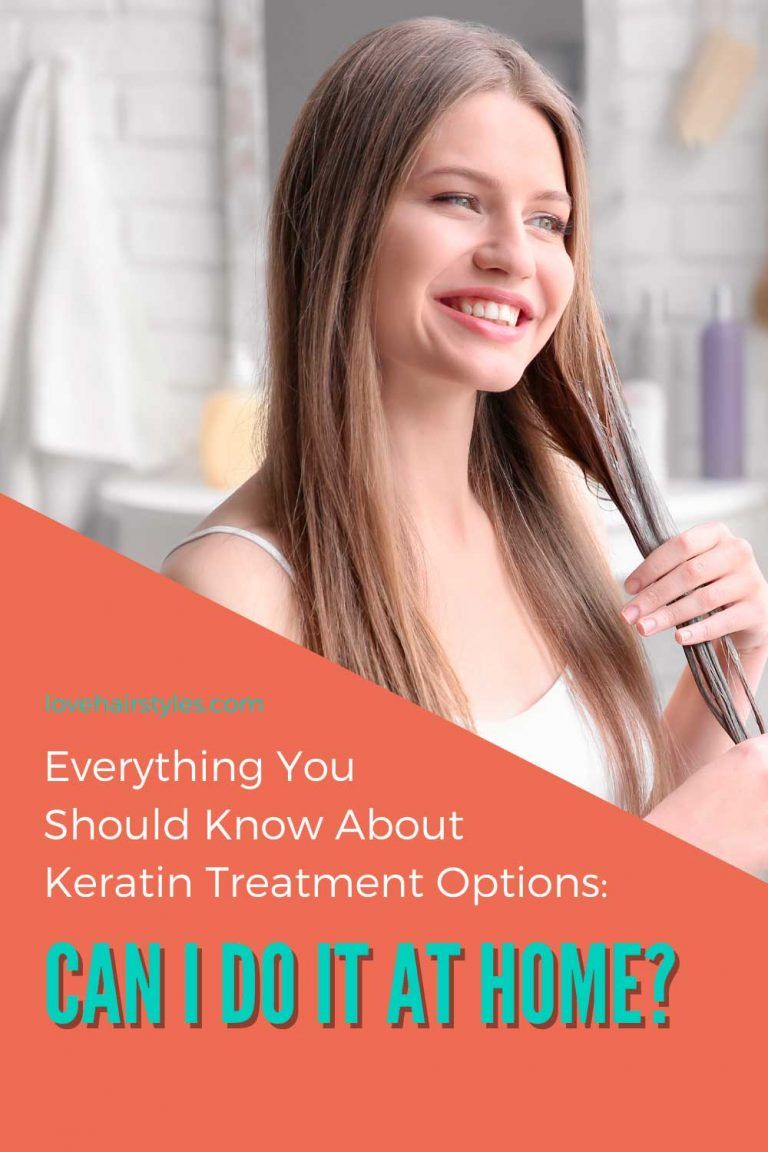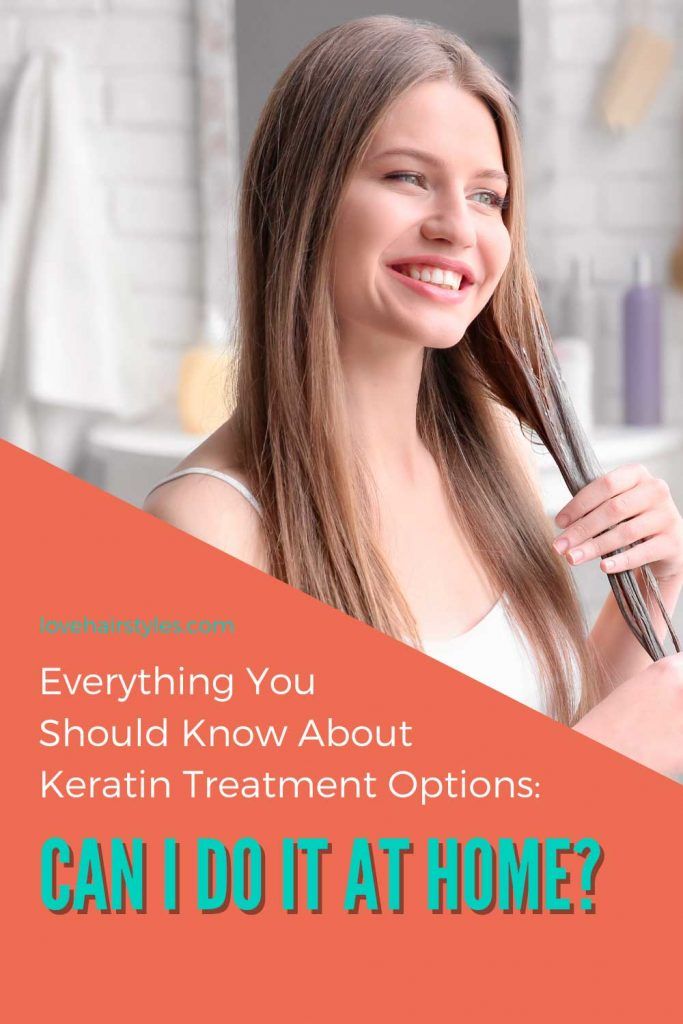 It's possible, but the results will differ from the desired salon effect. So as not to be deceived by commercial names of mass-market products, pay attention to the ingredients' lists. Remember: not all products that contain the word "keratin" are actual keratin treatments. In most cases, such products are silicone-based smoothers.
Home Keratin Treatment Products
Going for the smoothing treatment won't ever hurt. Still, there are some options to get a luscious effect without spending too much money. Let's make a quick review on at home keratin treatment products. Once you include them into your hair care routine, you will make your hair feel and look better, that's for sure.
It's A 10 Miracle Leave-In Plus Keratin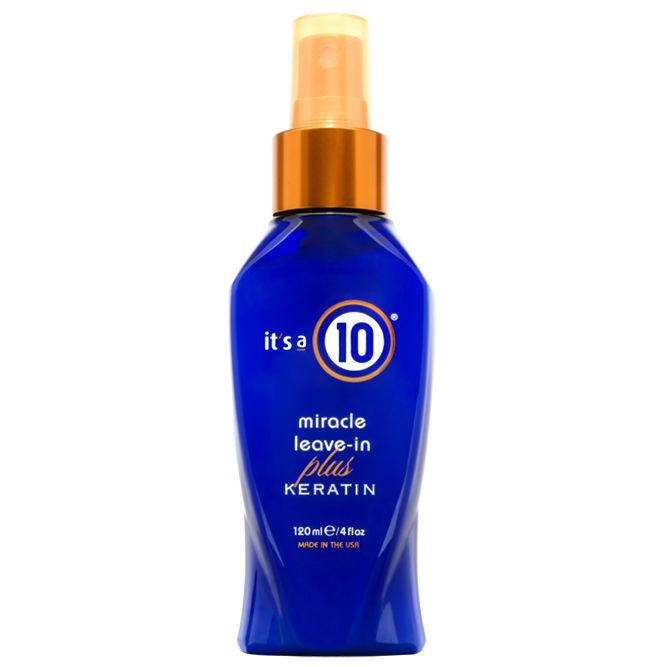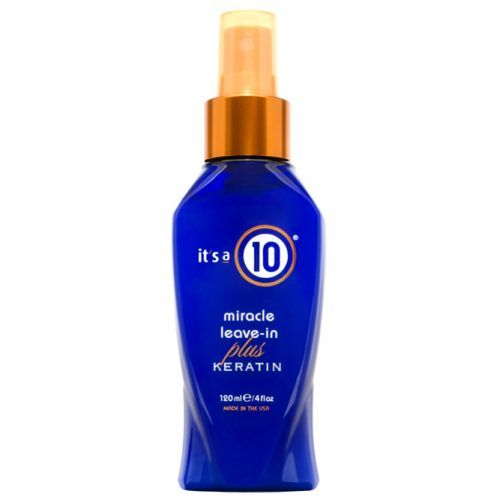 When seeking mirror-smooth and glossy hair looks, a leave-in conditioner that contains keratin is a must! Not only does this product strengthens the hair but also repairs already damaged locks.
Buy on Amazon
Source: itsa10haircare
Hask Keratin Protein Smoothing Deep Conditioner Pack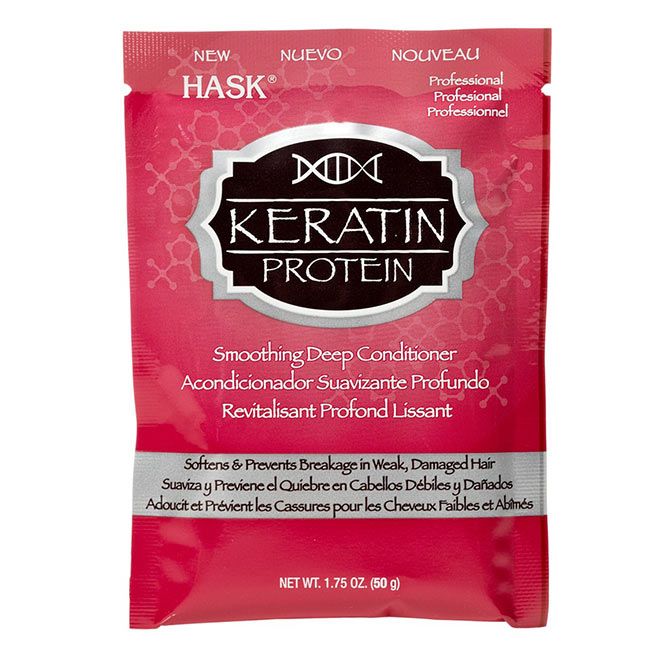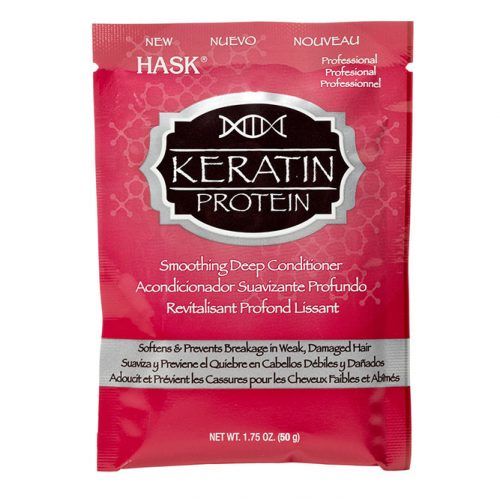 Every time you feel your hair gets weak and dry, make sure to use a pack of this amazing keratin conditioner. You will see and feel the difference!
Buy on Amazon
Source: haskbeauty
Keratin Research Hair Treatment Set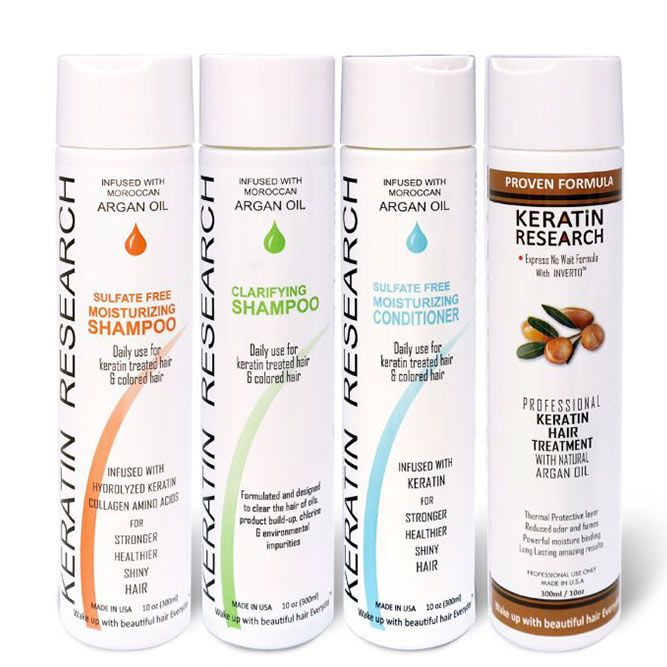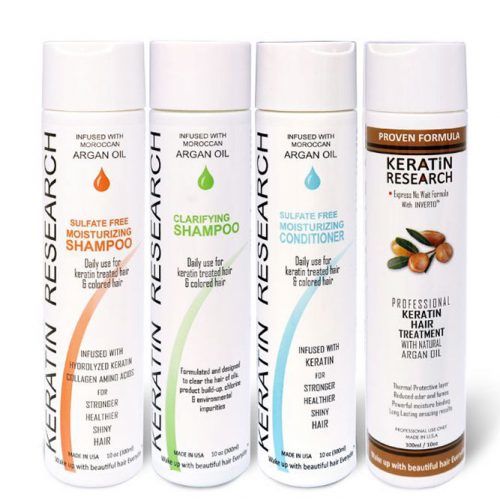 How about a natural based hair care set that can smoothen, straighten, moisturize, and clarify your hair? Besides, the kit comes with a detailed instruction with a keratin treatment before and after pic.
Buy on Amazon
Source: keratinresearch
Paul Mitchell Awapuhi Wild Ginger Keratin Intensive Hair Treatment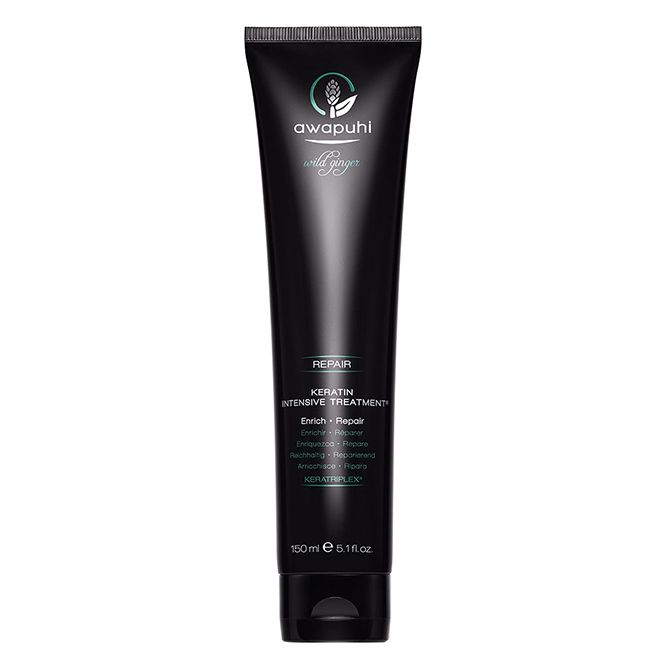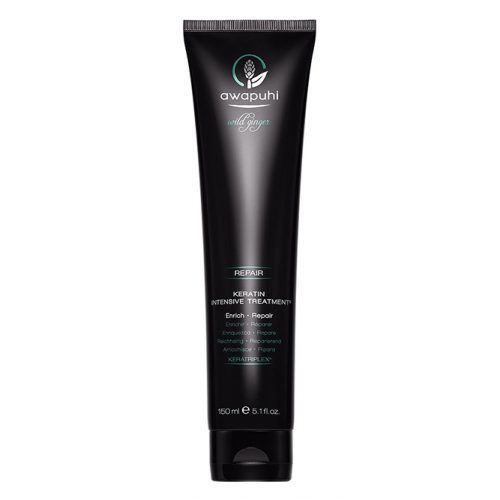 Women with weak hair and sensitive scalps can't do without this deep conditioner. It's designed to provide intense moisture and shine to vulnerable hair while strengthening its structure.
Buy on Amazon
Source: paulmitchell
BIOLAGE Advanced Keratindose Pro-Keratin Renewal Spray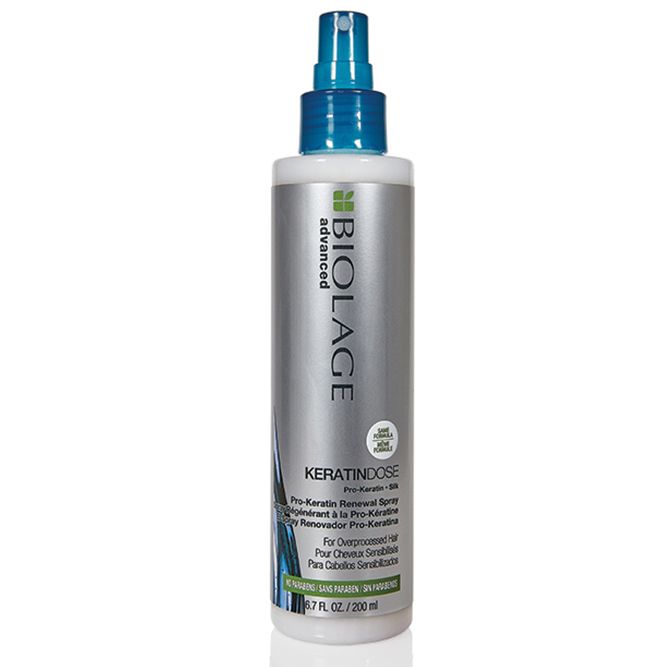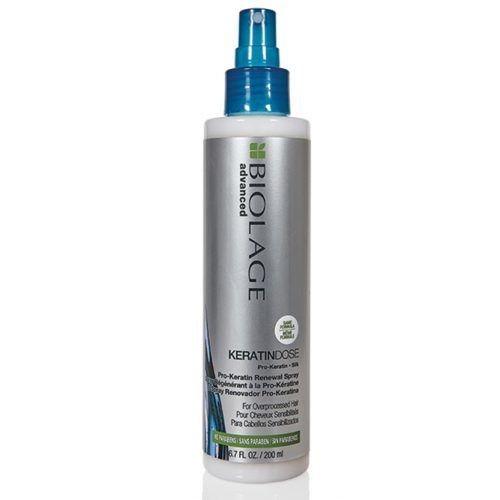 With this professional cutie, you can forget about frizz and dull looks. Just spritz it to your wet hair!
Buy on Amazon
Source: matrix
L'ANZA Keratin Healing Oil Hair Treatment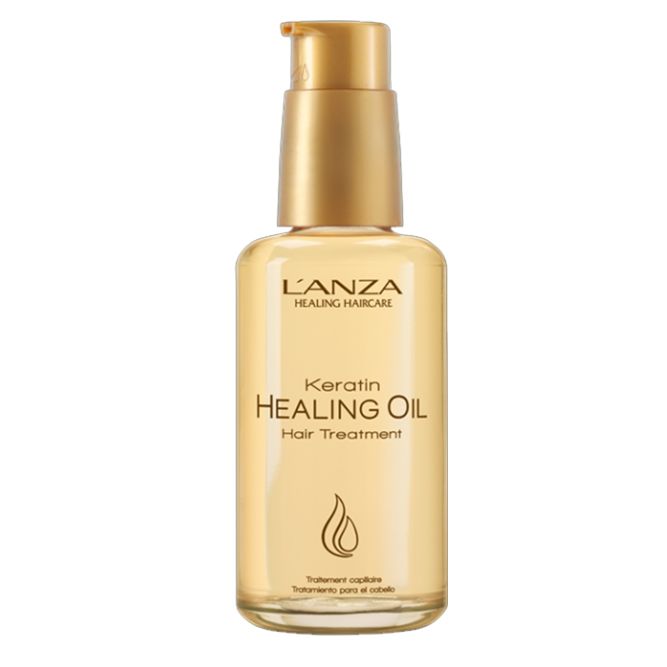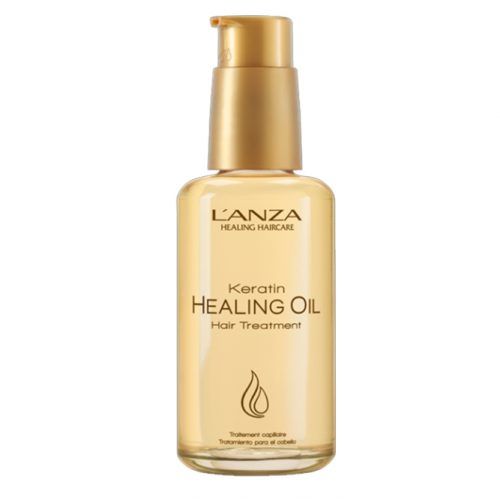 A hair-restoring and cleansing product at once, too good to be true! This oil treatment can deliver protein replenishment and deep cleansing at the same time.
Buy on Amazon
Source: lanza
Kérastase Paris Resistance Ciment Thermique Conditioner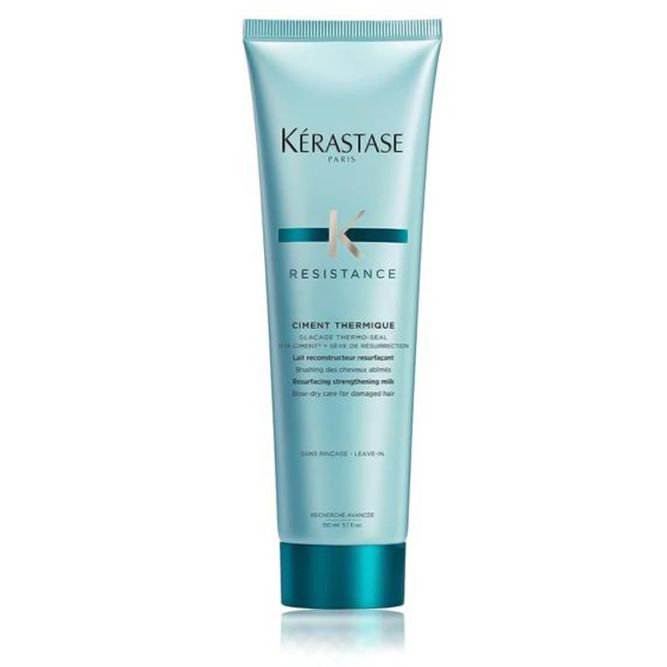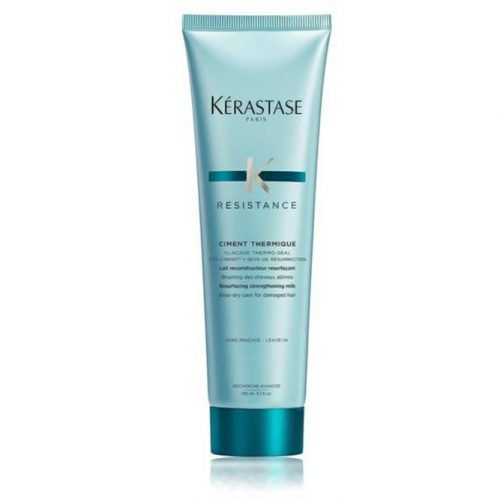 Here's an irreplaceable smoother that you can use for heat styling. Of course, it also protects your hair from damage!
Buy on Amazon
Source: kerastase
Keratin Complex Kera Whip Hydrating Cream Conditioner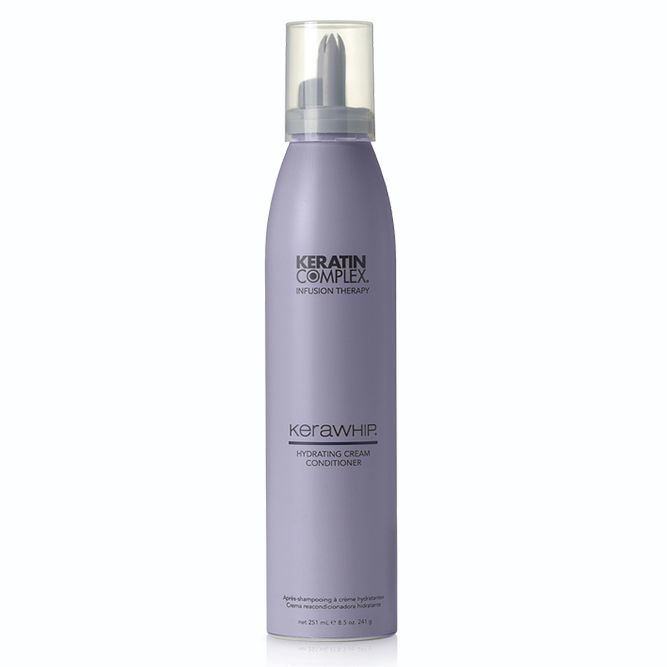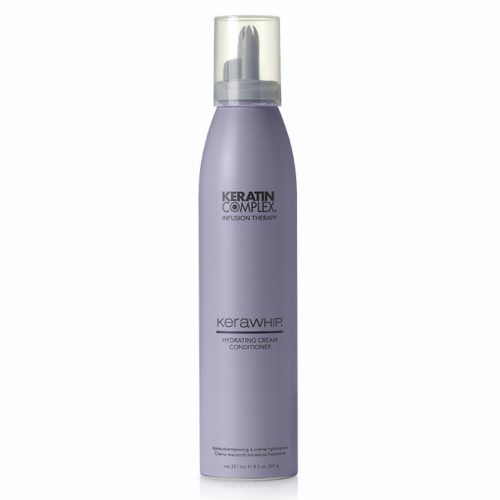 Using this dense, rich conditioner that contains coconut and safflower seed oils is enough to control breakage and get your hair hydrated at once.
Buy on Amazon
Source: keratincomplex
OGX Anti-Breakage Keratin Oil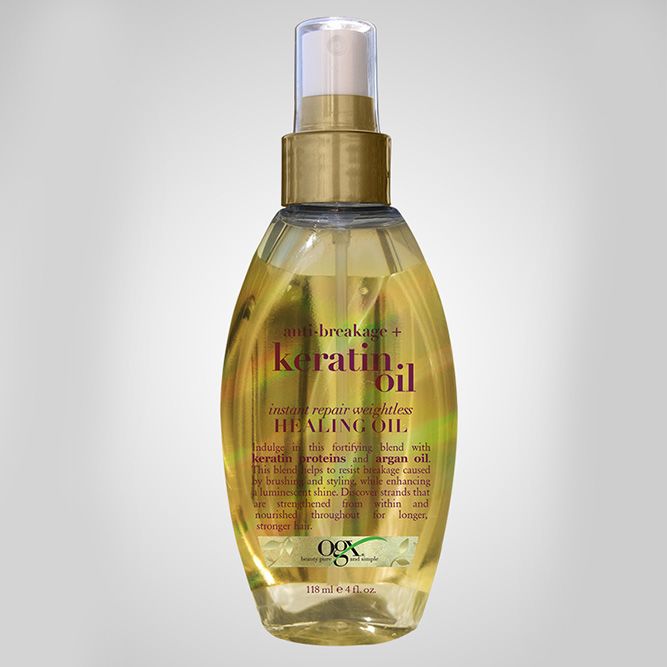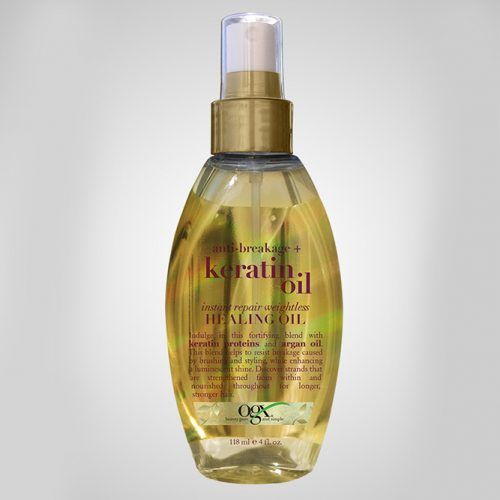 Those suffering from hair prone to damage can breathe a sigh of relief: this frizz-free, nourishing product is the needed solution.
Buy on Amazon
Source: ogxbeauty
CHI Keratin Silk Infusion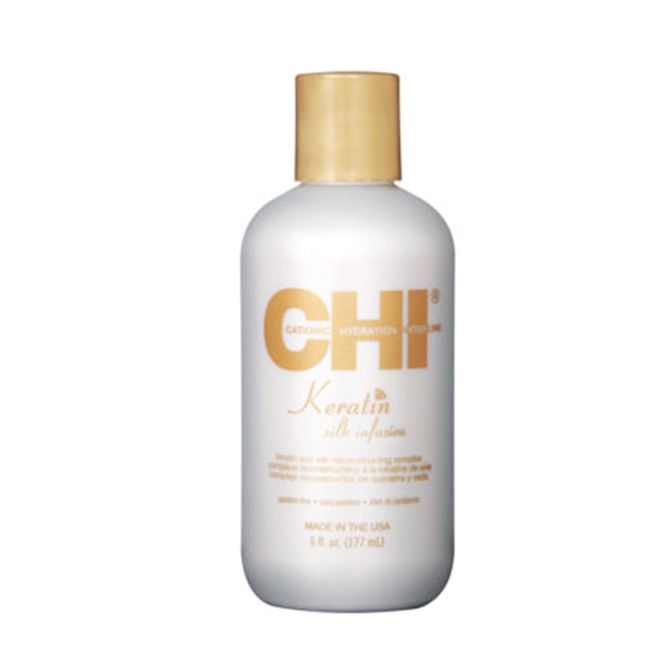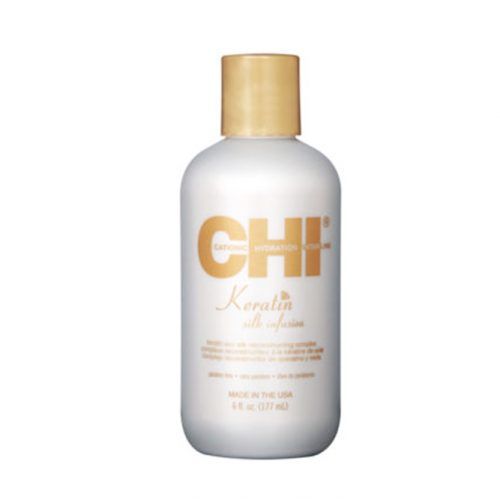 If you want to take your hair to the next keratin level, let this gentle replenisher be your guide.
Buy on Amazon
Source: chi
Unlike many similar options, including chemical relaxers, keratin smoothing treatment leads not to damage but to enviable results. Nevertheless, there are many things to consider to get the best keratin treatment effect, especially if you're a newbie. Today you've read everything you should know about the treatment. And if you keep in mind today's products and tips, you won't go wrong!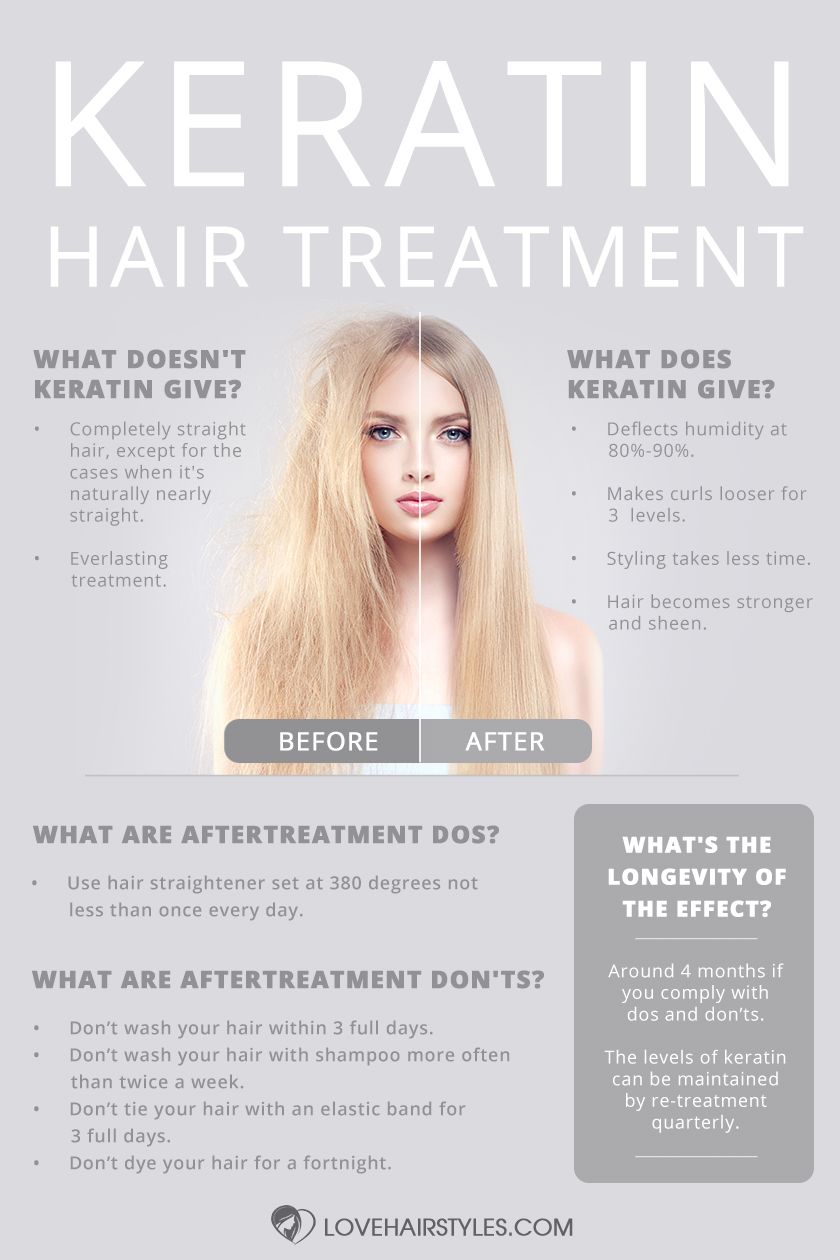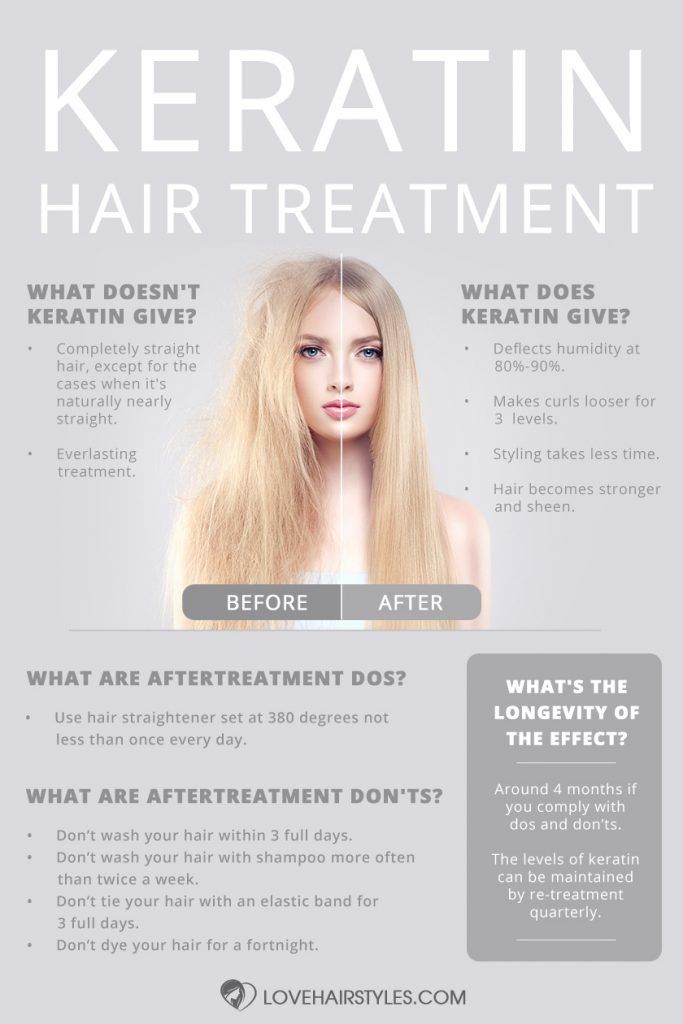 FAQ: Keratin Treatment
Will a keratin treatment ruin my hair?
A keratin treatment may appear to be a magical remedy for the never-ending struggle against split ends and frizz, however, it can also be costly, as it can cause damage to your hair, making it even frizzier.
What does hair look like after keratin treatment?
A keratin treatment leaves you with silky smooth and sleek hair that fades away after 2-3 months. Remember that the standard hair straightening/rebonding technique is not the same as a Keratin treatment. Your hair will not be fully flattened and volumeless, nor will it cause your roots to grow in curly and your ends to become glassy-smooth.
Which is better smoothing or keratin?
Generally speaking, if you love your waves and curls but want to loosen your hair texture and/or reduce frizz, a smoothing treatment is for you. Choose the Keratin treatment/Brazilian blowout if you want to get flat-ironed straight hair.