Should you be willing to join the ranks of ruthless fashionistas, then you need to have a better idea of what hairstyling innovation is all about. That is what we'll help you succeed with today!
The range of protective hairstyles is growing by the day, and this time fancy cornrows should be reserved for a more mundane occasion. All the trendiest folks in the area are head over heels about pop smoke braids.
Pop Smoke Braids – Detailed Definition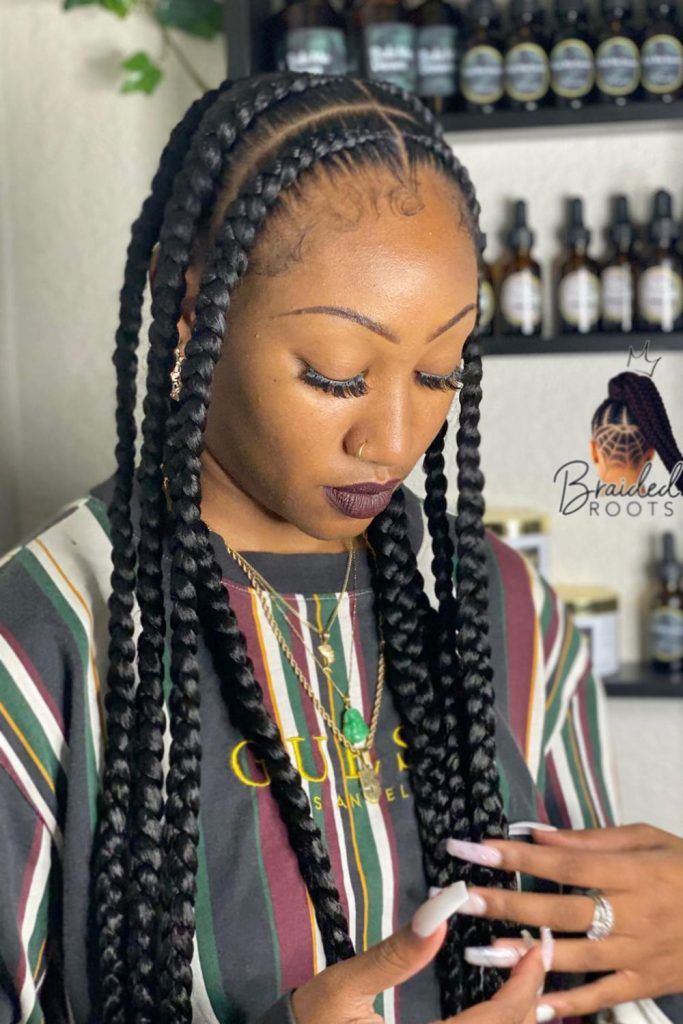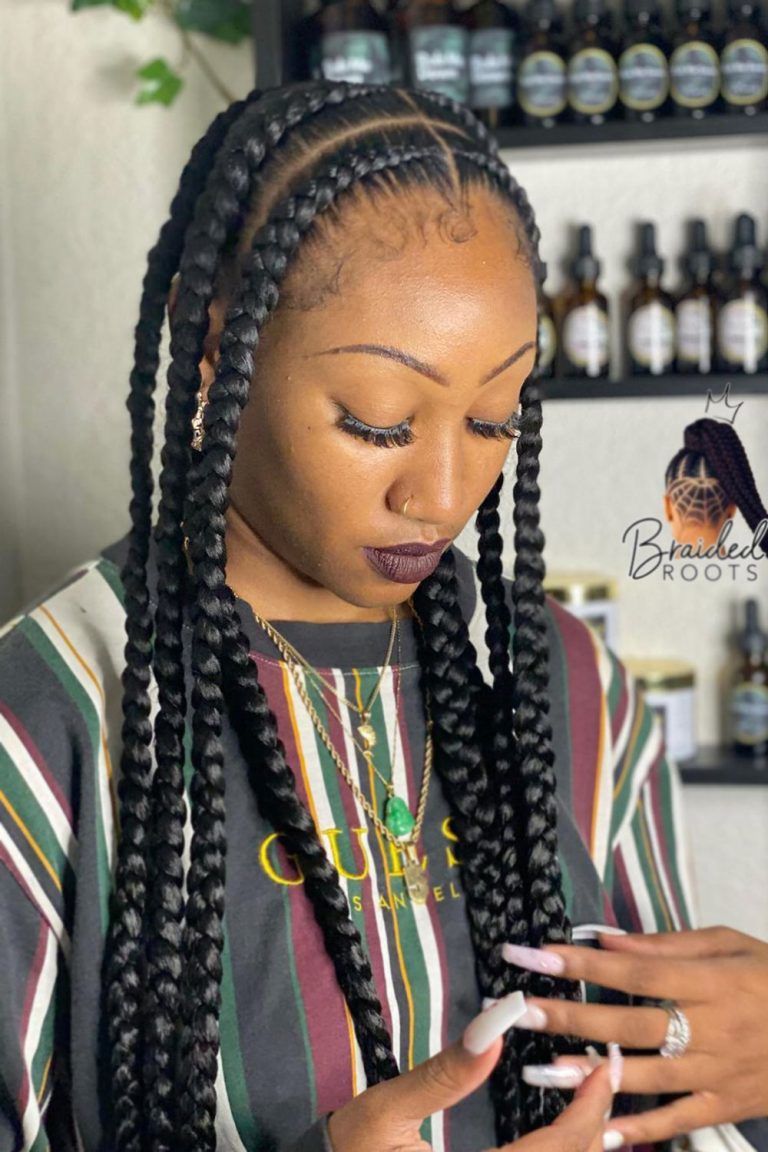 Credit photo: instagram.com/braidedroots
While you are only getting the hang of trending feed in braids, the fashion world is coursing its own speedy way. Should you be willing to test-drive pop smoke braids for women, then you should know that it is one of the trendiest options for natural locks. Even though it is Pop Smoke – the rapper – who has inspired and introduced the style, the stitch braids have soon become unisex.
One of the many advantages of the style is the fact that you can wear it in a variety of other styles, like bigger braids or ponies and even buns. However, the fancy braids look so peculiar and polished on their own so that you can cut your styling routine significantly.
Among the critical definitive features, you will surely recognize the stitch-in knots defined by middle parting. There can be traditionally four accent braids formed from your locks, with two pop smoke braids on each side. Nevertheless, you can take things further and add as many braids to your style as you want, with the mandatory requirements for the sides to match in quantity.
How do You Succeed with Pop Smoke Braids?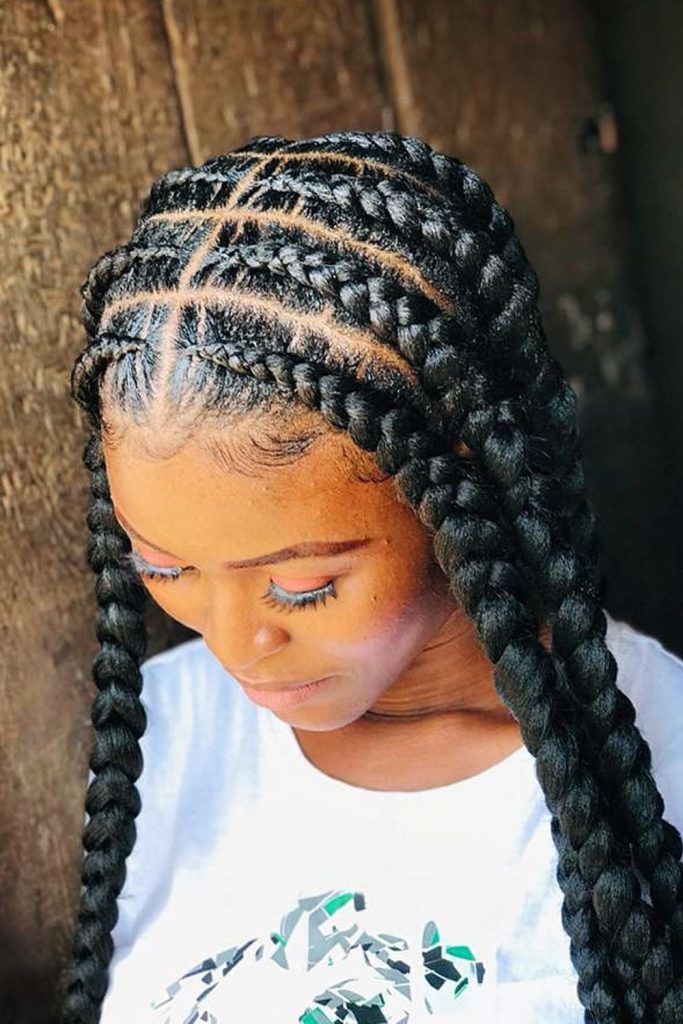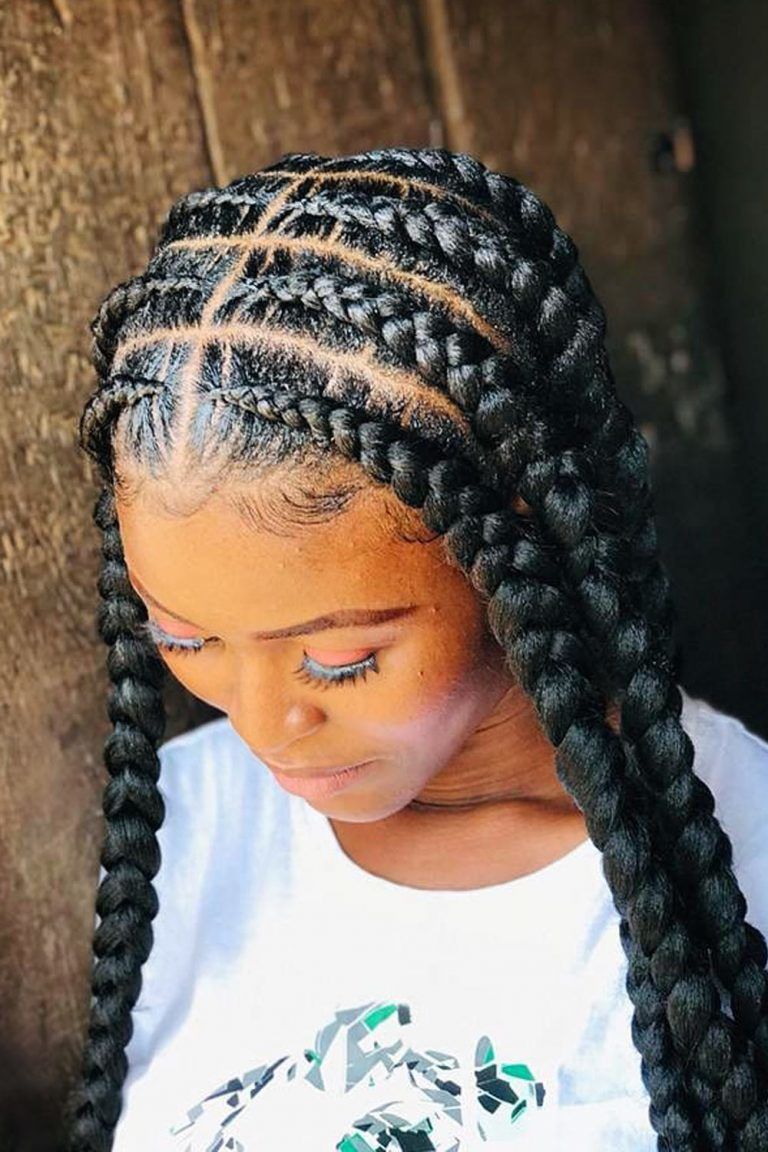 Credit photo: instagram.com/arbie_beaut
With a fair share of similarities between Coi Leray braids, Fulani braids and pop smoke variations, the process of braiding is slightly different. Should you be willing to succeed with style in the safety of your home, you can use this tutorial as your perfect guide.
Start by sectioning your tresses in the middle.

Add some leave-in conditioner to both sides of the part.

Divide each side into equal parts.

Start braiding the first section in a French-braid way by crossing the outer parts over the middle one.

Start implementing feed-in sections if you want to experiment with the length of your braids.

Keep in mind that if you want the braid to be of the same size, you should add in equal sections. And, in case you want the braids to get fuller as you move down, increase the amount of hair you add with every next section.

You can pull on each side of the braid gently to add more volume to the style.

Secure the ends with an elastic.
Pop Smoke Braids Looks to Experiment with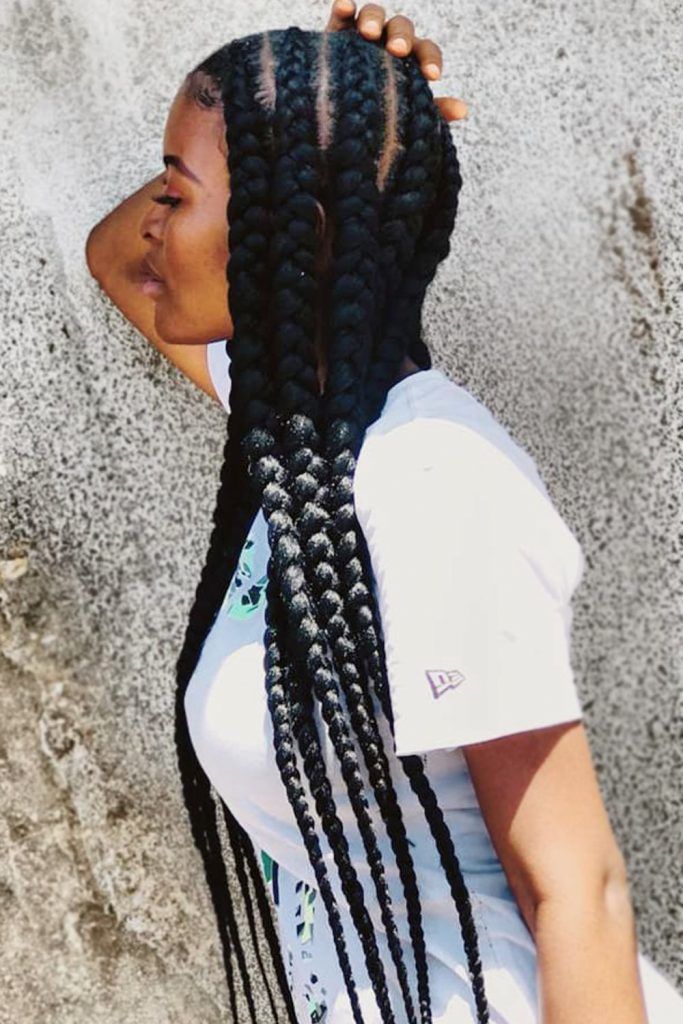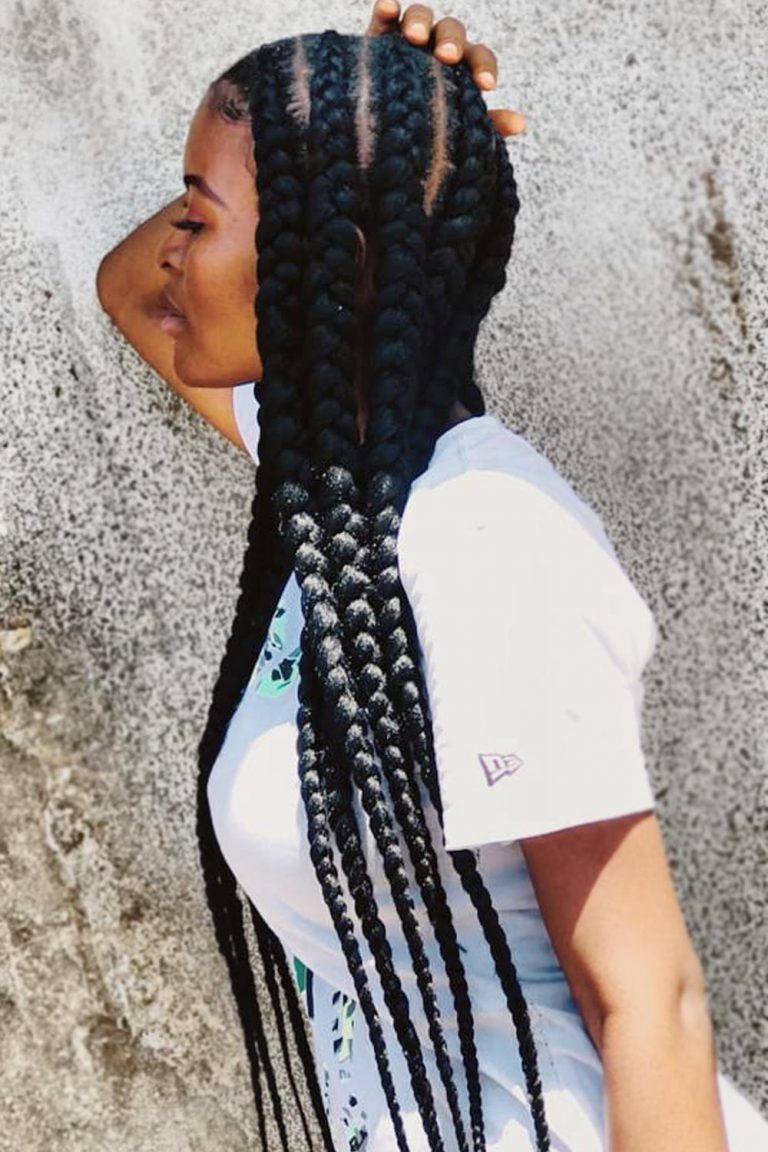 Credit photo: instagram.com/arbie_beaut
Whether you are looking for trending black braided hairstyles or want to experiment with popular pop smoke knotless braids, you should be provided with a fair share of ideas to inspire from. The range of pop smoke braids for girls is getting more versatile by the day. These days you can equally pull off a classy look or play around with pop smoke braids with beads colored feed-ins and match them with other significant styles. Anything you see fit to emphasize your style and uniqueness can be adapted to this unique style!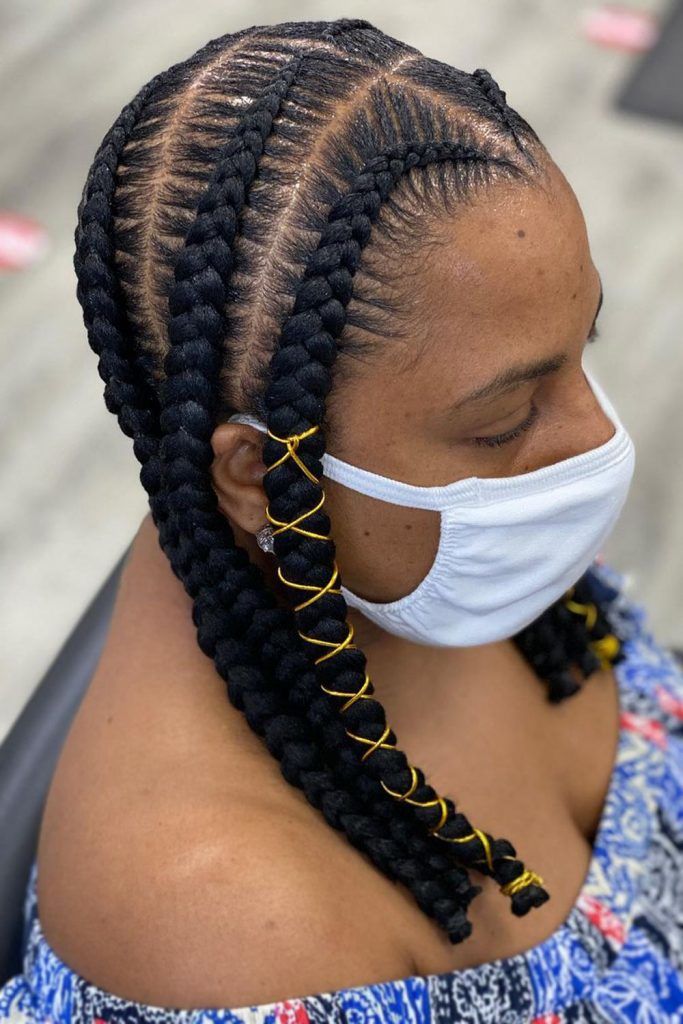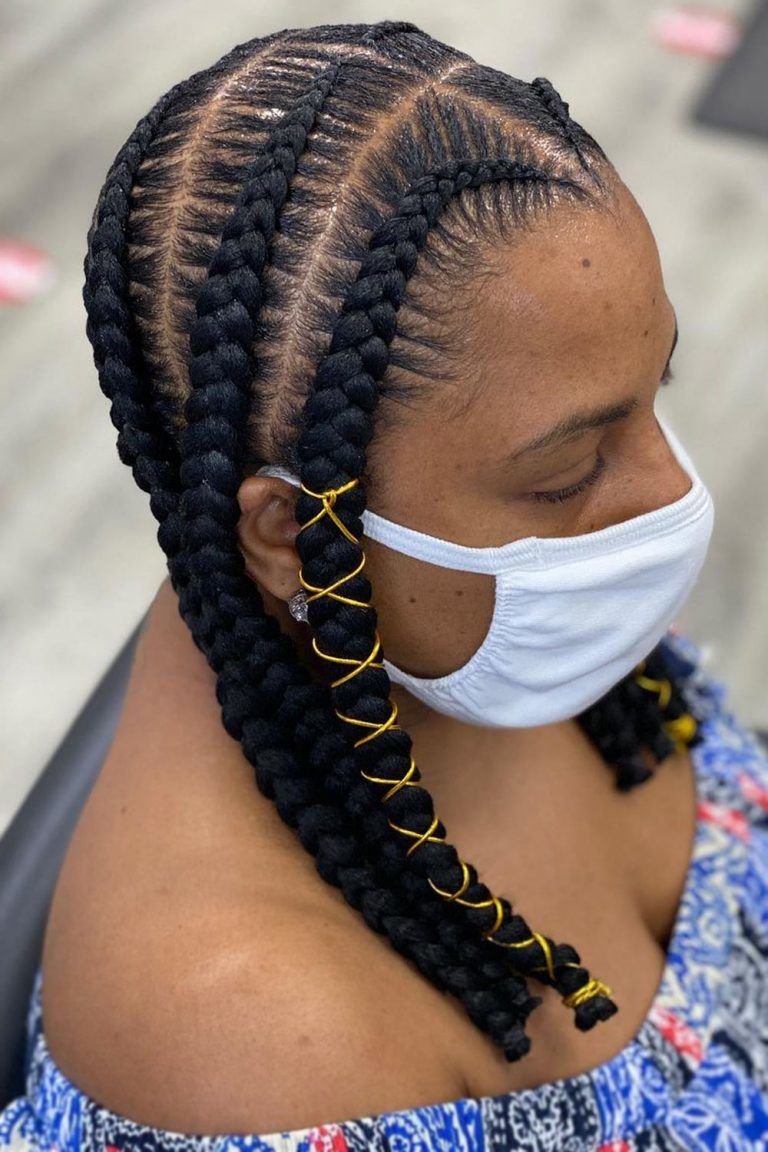 Credit photo: instagram.com/magicfingersstudio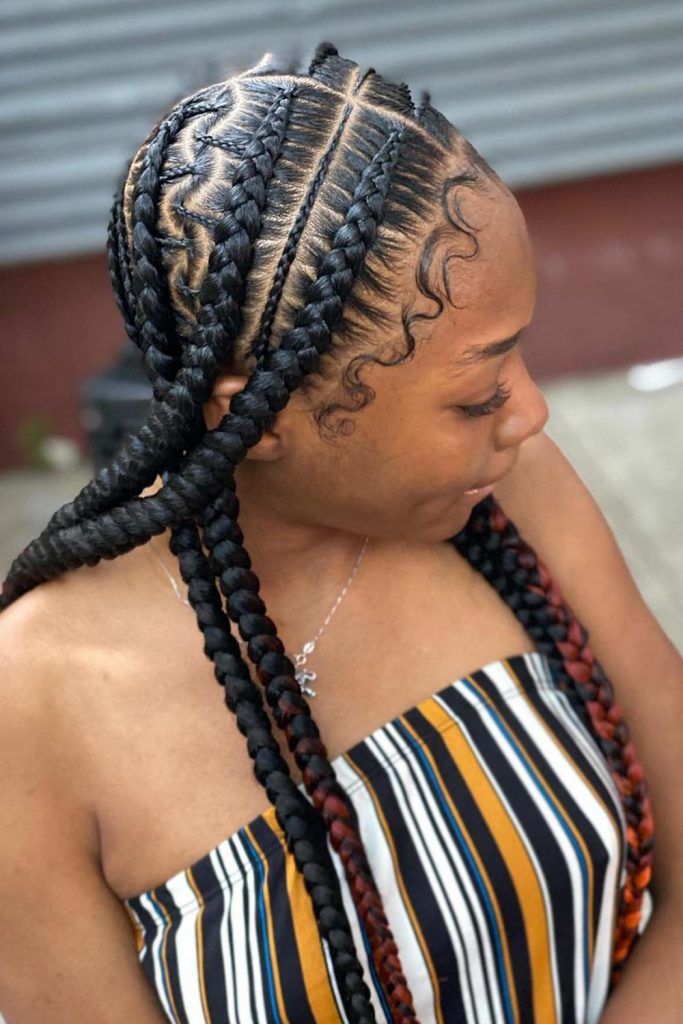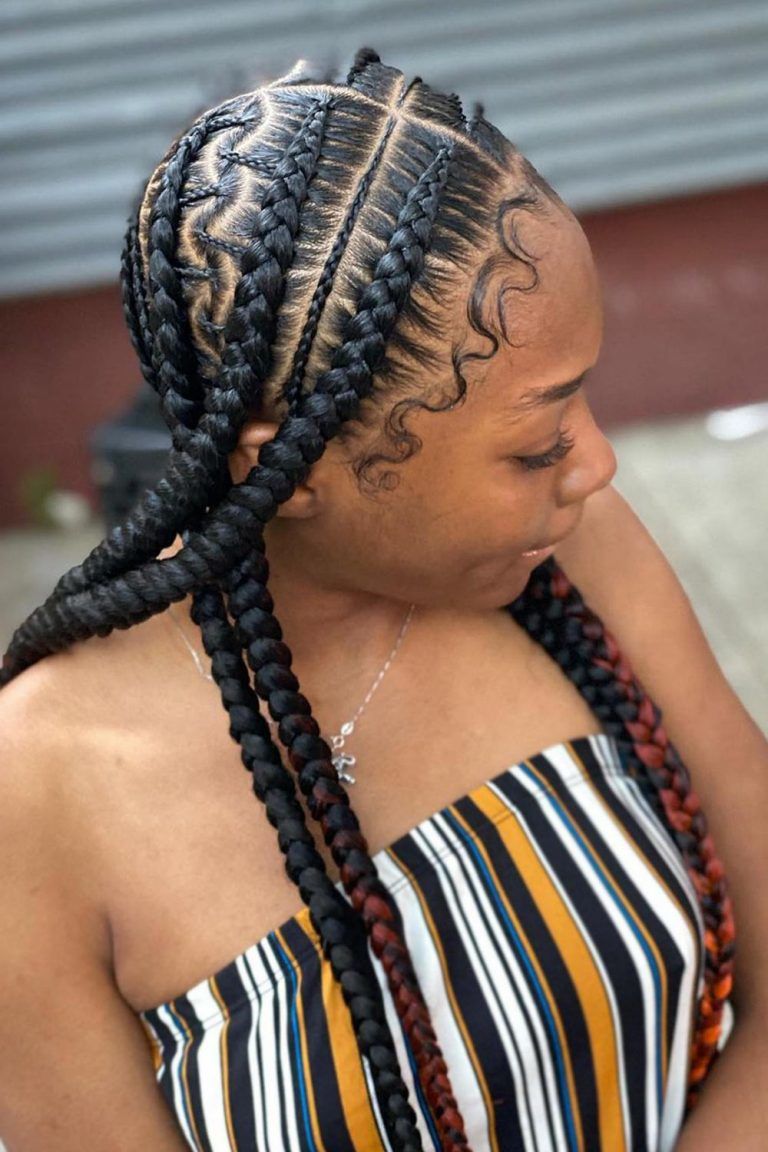 Credit photo: instagram.com/magicfingersstudio
FAQ
How Long do Pop Smoke Braids Last?
When compared to the box braids, pop smoke ones will last a little less. According to a hair specialist, you can count on 4-6 weeks that your braids will last. However, you should keep in mind that hair care routines and your stand healthy may have a say in that too.
How Many Packs of Hair do I Need for Pop Smoke Braids?
Unlike in the case with knotless braids, you may need as many as 5-6 packs of hair to cover the entire head. Yet, you should consider the style preferences you decide on. Getting a few more packs will never be a waste.
Pop smoke braids are trending the protective hairstyle fashion at the moment. Should you be willing to throw in some stylish vibe into your routine, start with pop smokes! The result will pleasantly surprise you!
REFERENCES:
Pop smoke braids for girls. Source
Was this article helpful?