Sexy Hairstyles For Round Faces
The best hairstyles for round faces are those that break up the facial symmetry while incorporating various lengths to elongate the face and offset the cheeks, as those with round faces tend to have slightly wider cheekbones. Well, every woman wants a stylish haircut that will also flatter the shape of her face. For those with round or oval faces, there are plenty of adorable and classy hairstyles, no matter what your hair type, length or texture. We also have plenty of styles of various lengths, including short hair for round faces. You can accentuate your best facial features while rocking a totally chic hairstyle with the right haircuts for oval faces. If you are considering a new hairstyle, then this article is for you. We have taken the time to put together a list of our favorite hairstyles for round faces, so rock your locks!
Long And Lean
This style is super flattering for those with rounder faces as it elongates your face and flatters your cheeks in all the right places. This look is meant for those with longer hair and will work with any hair texture. Simply part your hair to one side and spray with a light hairspray before using a 1 ¼ inch curling iron to curl your hair in small sections away from your face. Run your fingers gently through your hair when finished and then spray with a finishing spray.
Source: Maggiemh via Instagram
ADVERTISEMENT ‧ CONTINUE READING BELOW
Fabulous Fringe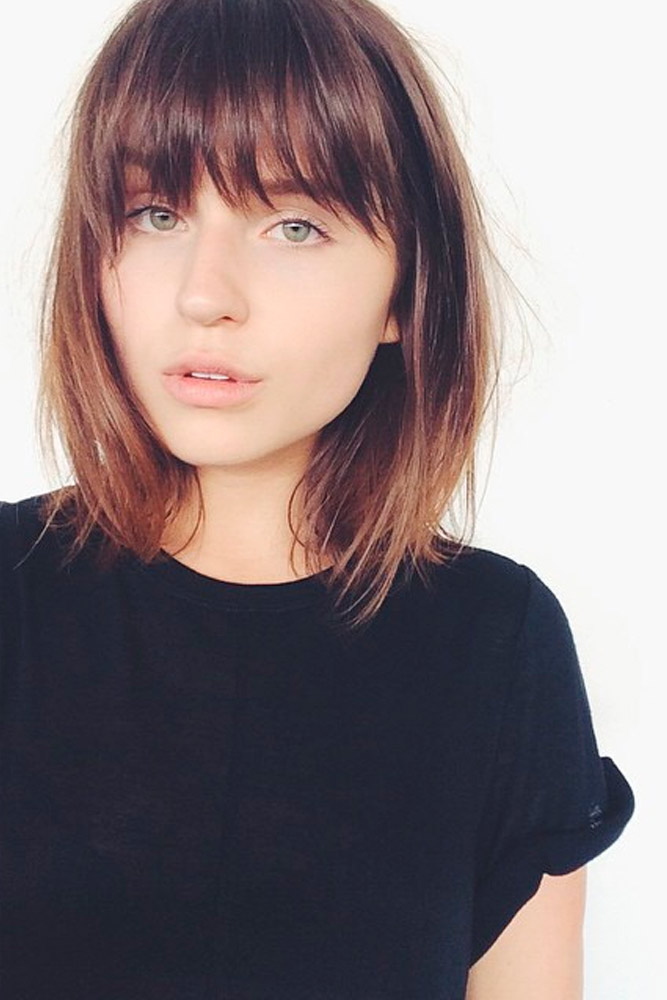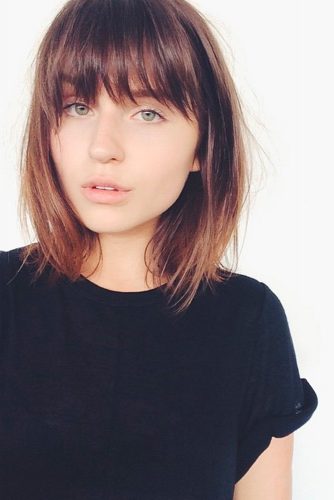 Fringe is coming back in style full swing. A blunt fringe adds a sexy and bold edge to an otherwise humdrum hairstyle and will make your round face appear longer and leaner. To achieve this look, apply a smoothing cream or serum to your damp hair and then blow dry your hair using a medium round brush to smooth out your locks. If needed, use a flat iron to straighten, focusing on your bangs and then add a slight wave to the ends of your hair using a 1 ¼ inch barrel curling iron. Apply a light holding spray.
Source: Rima_rama via Instagram
ADVERTISEMENT ‧ CONTINUE READING BELOW
Beautiful Braids
Braids are always in style and are extremely flattering for those with a round face. The loose hair and braid combo will frame and flatter your face in just the right places. For this look, start with dry hair. Gather your hair on each side, braid into a braid in the back.
Source: missysueblog via Instagram
ADVERTISEMENT ‧ CONTINUE READING BELOW
Sleek And Sexy A-Line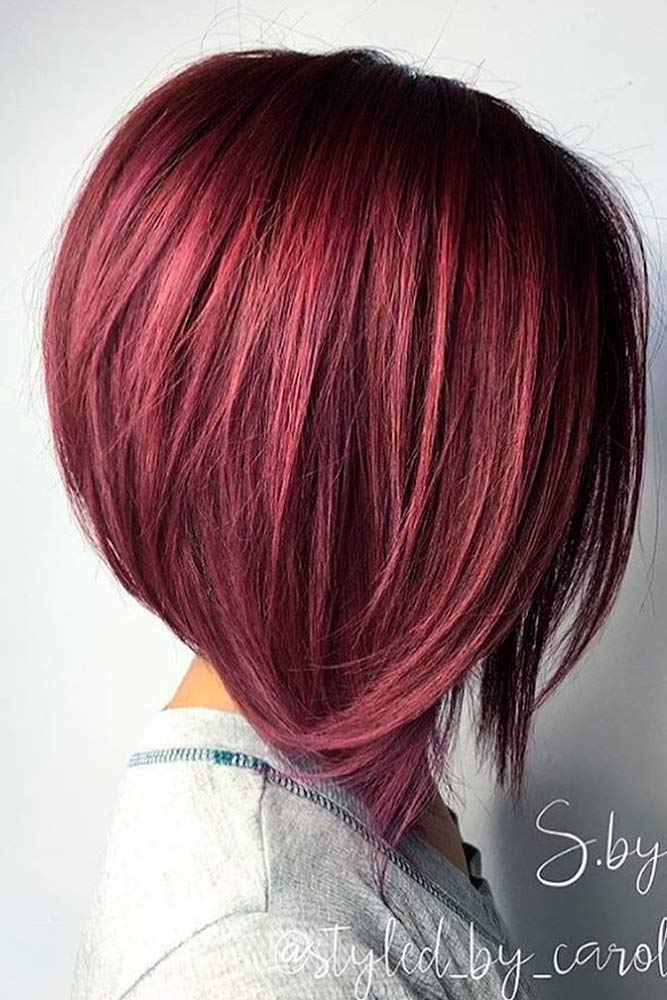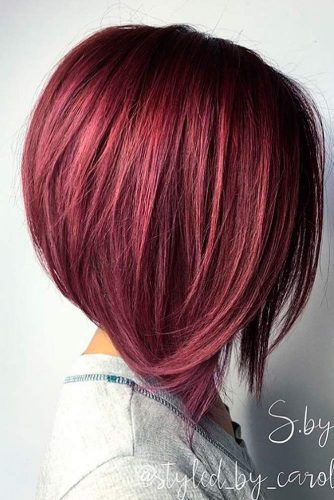 A sexy A-Line haircut (longer in the front and shorter in the back) is always a great way to make your face seem slimmer. Try a bold and darker color to make this style really pop. Use a round brush to make your hair as smooth as possible. Use a flat iron if necessary. Use the round brush or flat iron to curl the ends just a bit so that they could softly frame your face.
Source: Styled_by_carolynn via Instagram
ADVERTISEMENT ‧ CONTINUE READING BELOW
Elegantly Elongating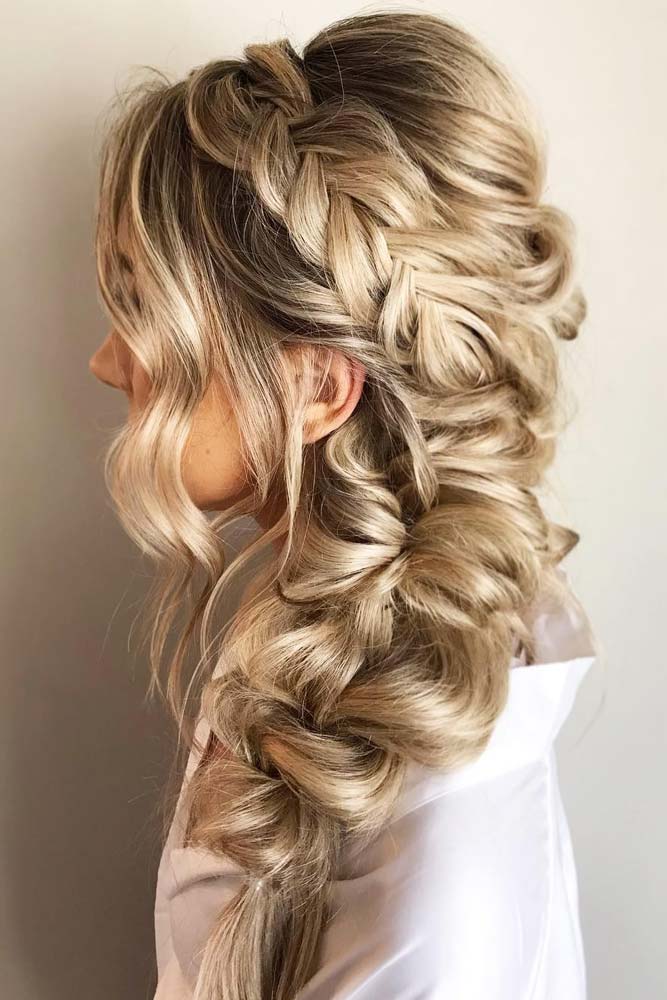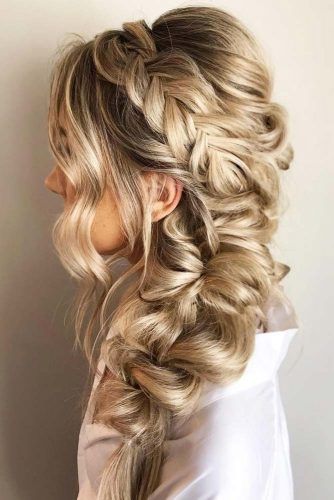 This gorgeous cut with its long, dramatic fringe and loose side braid will elongate your round face for a playful look that will make you appear youthful. Deeply part your hair to one side. Style your bangs any way you desire. Then gather your hair to one side, over the shoulder, leaving out a small piece on the opposite side near your hairline. Next, braid your hair, securing it with bobby pins and a finishing spray where needed to keep smaller, looser strands in place.
Source: svglamour via Instagram
Bouncy Bohemian Waves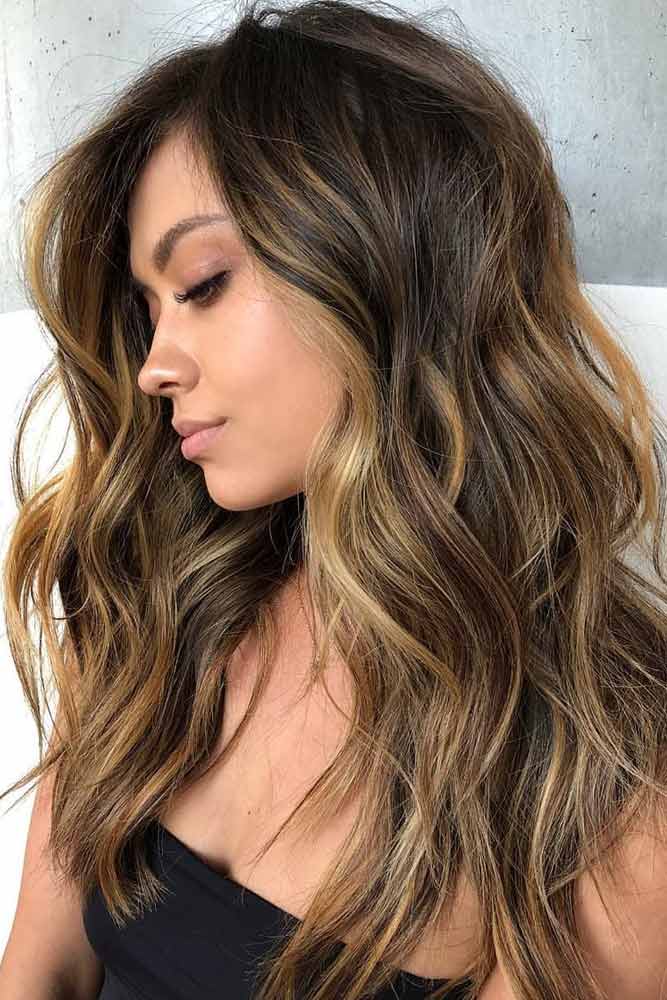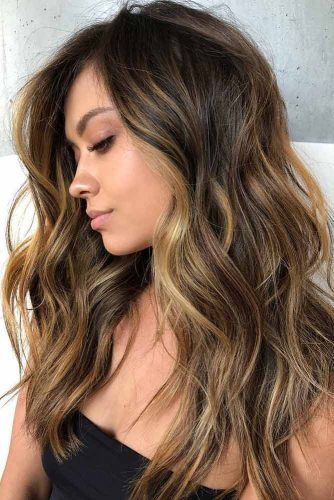 This longer cut is one of the best hairstyles for round faces with its center part and bouncy waves on the side that narrow the chin and elongate the face. Shorter layers at the chin pull it together for a soft, sultry look. For this look, part your dry hair down the center and then curl your hair with a 1 ¼ inch curling iron. When finished, use your fingers to separate the curls for them to appear natural and bouncy. Add a light finishing spray for hold and shine.
Source: _edwardsandco via Instagram
Mod Mohawk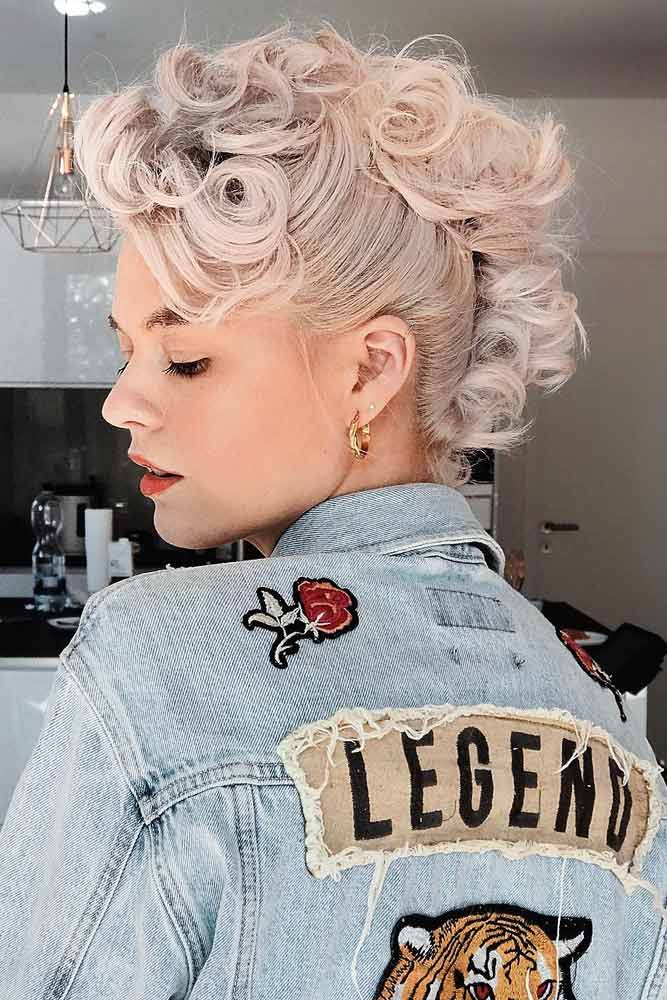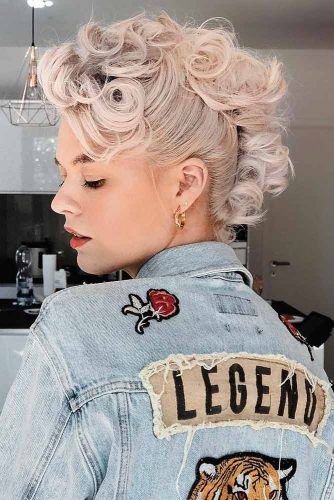 This fun and edgy take on the mohawk is contemporary and will lift your hair to add height to your face which will make it appear thinner and longer. This look works great for those who want a daring shorter hairstyle. Start with slightly damp hair and blow dry your hair, pushing it up and away from your face. Once it is completely dry, apply a super strong hold gel or pomade to your hair and comb up and back into a pompadour/mohawk. Finally, spray it with a strong finishing spray!
Source: louiblog via Instagram
ADVERTISEMENT ‧ CONTINUE READING BELOW
Absolutely Asymmetrical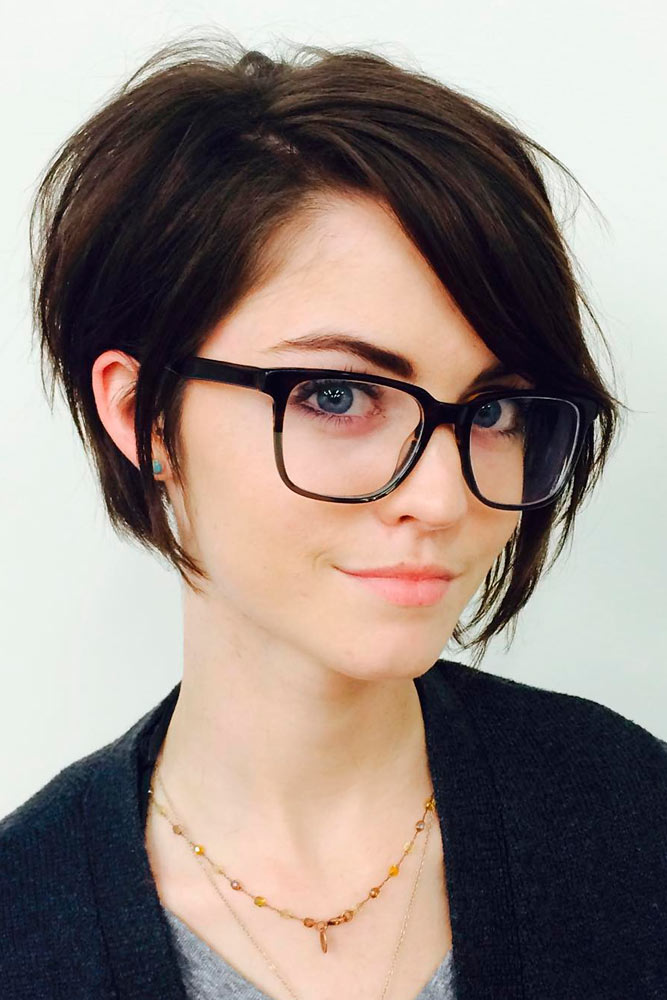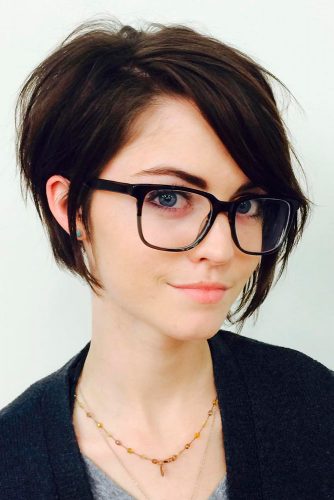 It is one of the most amazing hairstyles for round faces. A slightly asymmetrical cut will not only lengthen your face but it is all the rage, too. This hip and trendy style will make you look years younger. To maximize this look, dry your hair using a flat paddle brush and then smooth your hair with a flat iron. Then apply a shine or smoothing serum to make your hair soft, shiny and completely touchable!
Source: Hair.roullete via Instagram
Flirty, Flipped Frock
Bouncy, short layers that gently frame your face are a great way to highlight your facial features if you have a round face. Soft, subtle highlights will add depth to this playful look. Part your hair deep on one side and then use a round brush to dry and smooth out your hair. Next, use a medium barrel iron to flip the ends up and away from your face.
Source: Jackmartincolorist via Instagram
Sexy Side Ponytail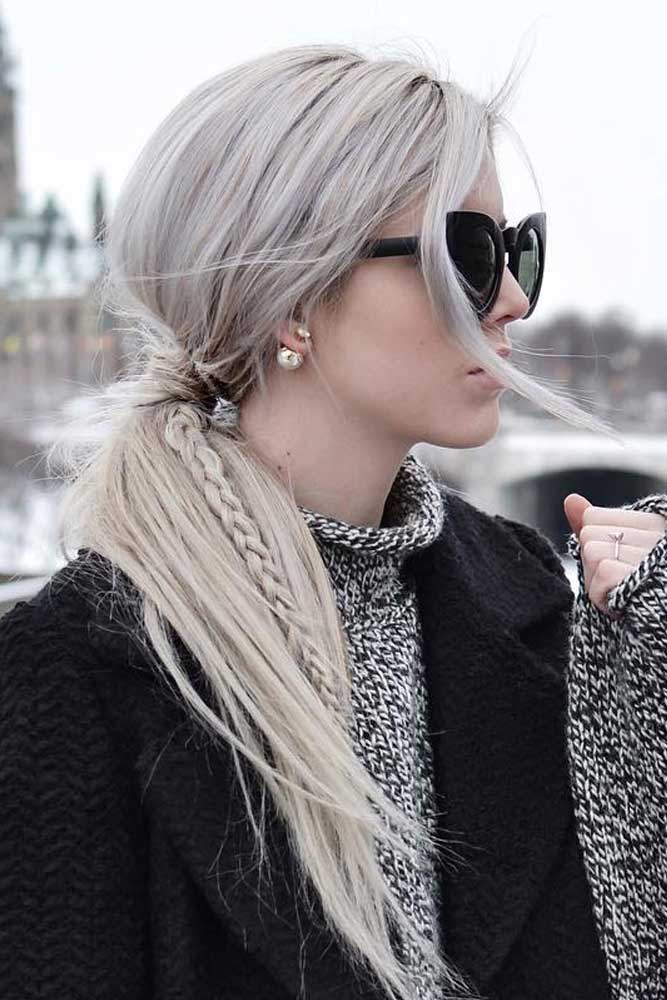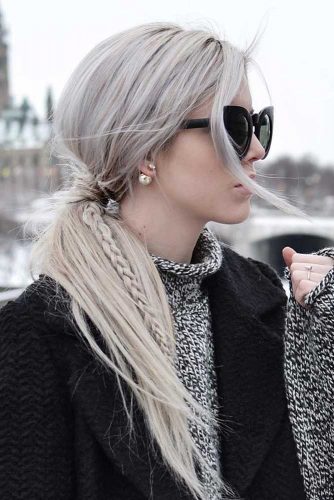 Sexy side Ponytail is a great reminder of your sweet high school years. Just look how this slightly wavy side ponytail creates a flawless definition of a round-shaped face. It takes away the attention from the round face and instead draws it to the top of your head and the volume. Another advantage of a side ponytail is that you can do it in less than five minutes! Basically everything a side ponytail suggests turns out to be beneficial.
Source: erinelizabethh via Instagram
ADVERTISEMENT ‧ CONTINUE READING BELOW
Balayage Wavy Hair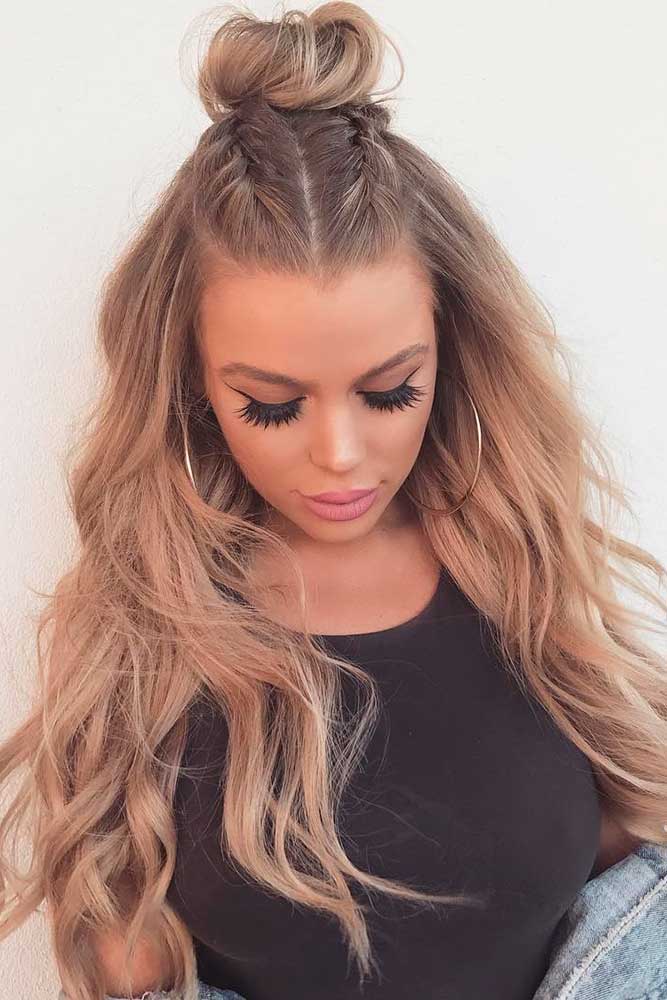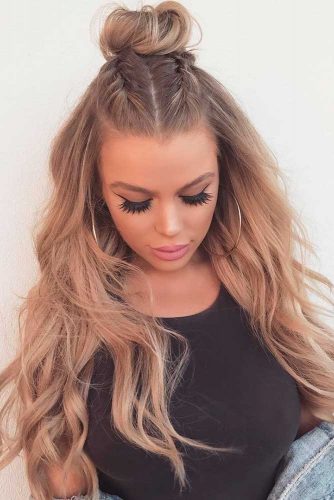 Balayage Wavy Hair: It is the best way out if you would like to go platinum but still have some second thoughts. You can use balayage at various heights. In such a way you will get all the best from the snow white blond but still will have a warmer tone left.You still keep worrying about your round face? Don't! Make a side part to keep the balance with your shape and add up some curls! Done!
Source: kykhair via Instagram
Messy Braids
Messy braids: first of all, you need to remember that messy braids always look casual and edgy. If that is what you want – go ahead! Start with parting your hair in two sections, then create two braids. Don't forget to secure your ends! For a messier look – loosen your braids as much as you feel comfy with.
Source: hildeee via Instagram
Space Buns
Space buns are totally trending these days. But instead of going all messy and stuff, opt for two sleek space buns. The effect will be as stunning, trust us!
Source: bescene via Instagram
ADVERTISEMENT ‧ CONTINUE READING BELOW
Half Up Space Buns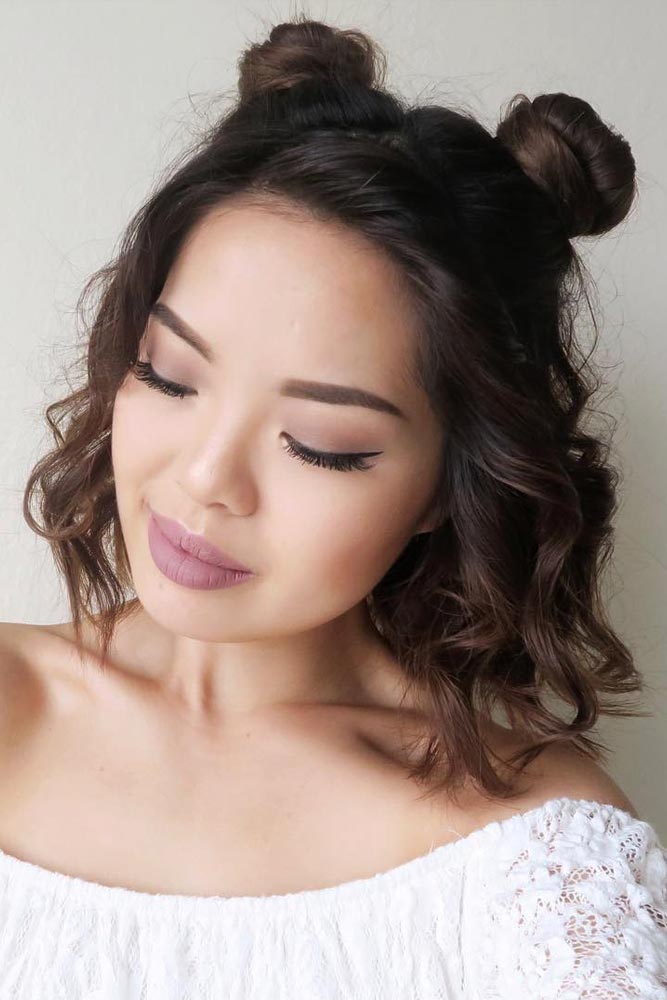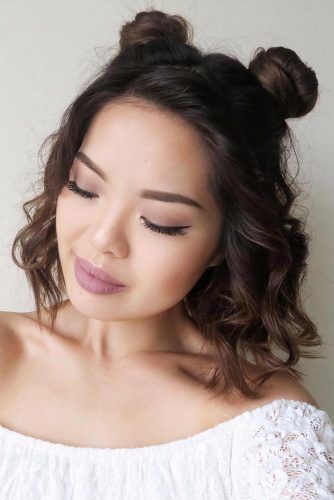 Half up space buns look extremely cute on long hair. Do not be afraid if your buns turn out to be bigger. Bring something new into the style.
Source: thy.time via Instagram
Half Up Half Down Braid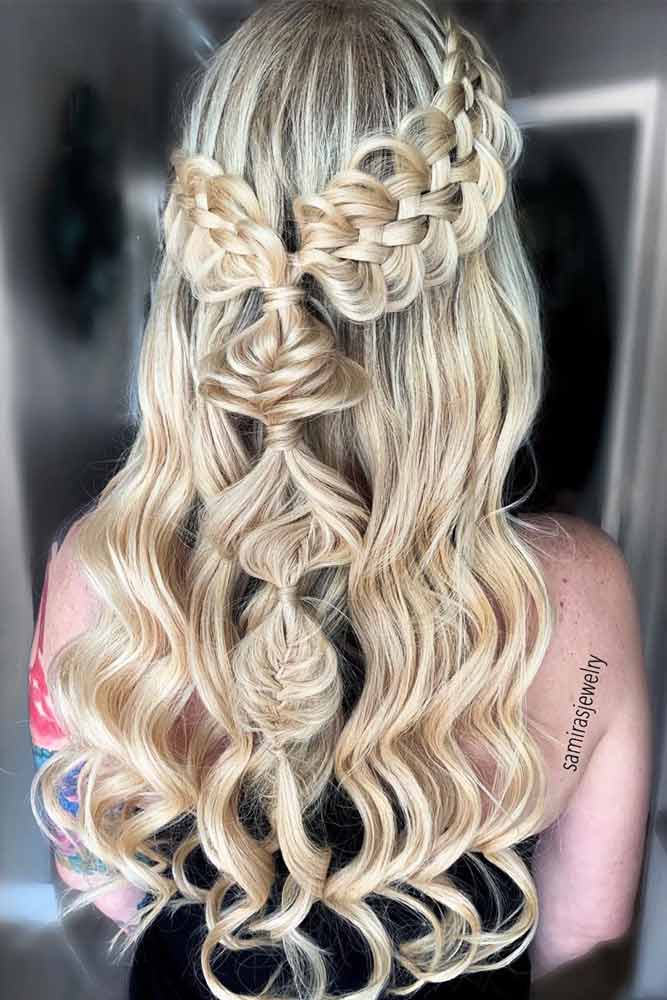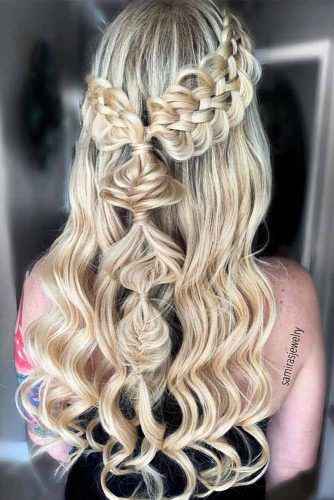 A half up half down braid is what you need to look extraordinary sweet. Make sure that the crown formed by braids is clearly noticeable!
Source: samirasjewelry via Instagram
ADVERTISEMENT ‧ CONTINUE READING BELOW
ADVERTISEMENT ‧ CONTINUE READING BELOW