Double Pull Through Braid Pigtails
Source: abellasbraids via Instagram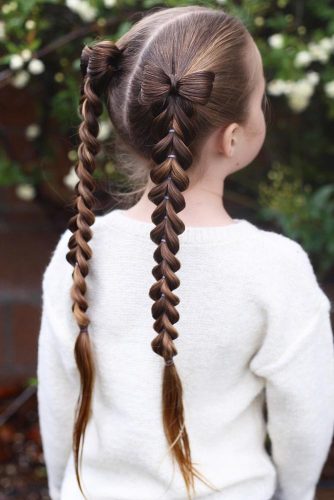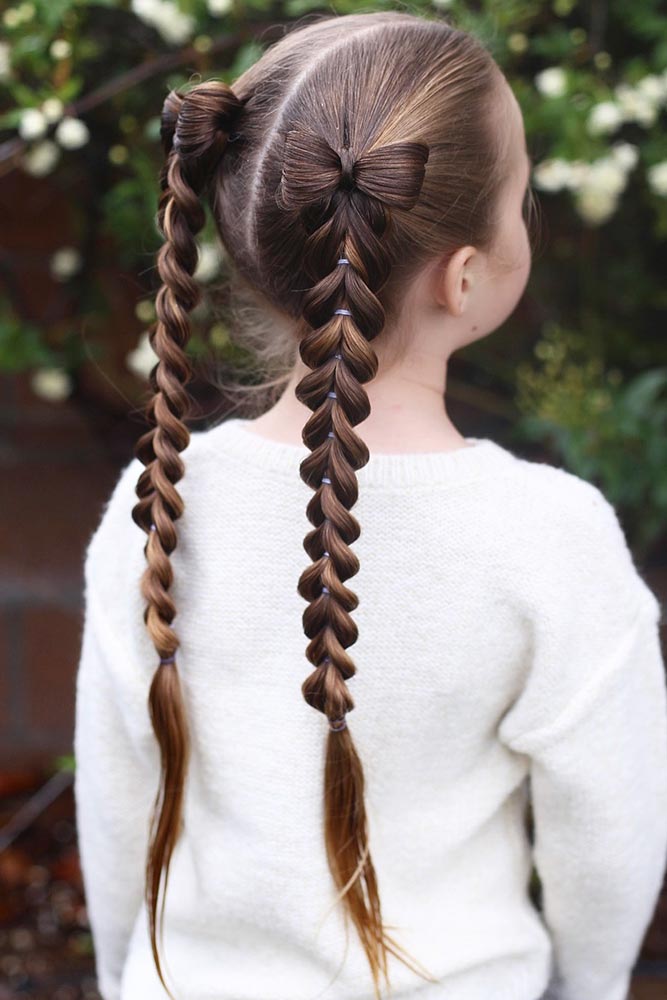 If you are trying to find some cute hairstyles for girls, you really should look at the pull through braid pigtails. Begin with parting the hair and make two small ponytails at the top of the hair. Divide the top ponytail in half and pull the bottom ponytail through it. Then rejoin the two halves with hair length and secure with a hair band. Pull the braid through to create the desired look and repeat the process on the other side. This is one of the easy formal hairstyles for long hair as it can be embellished by the bow designs at the top of the braid.
Cute Short Side Braids
Source: abellasbraids via Instagram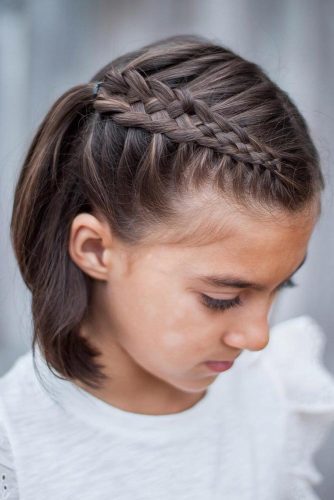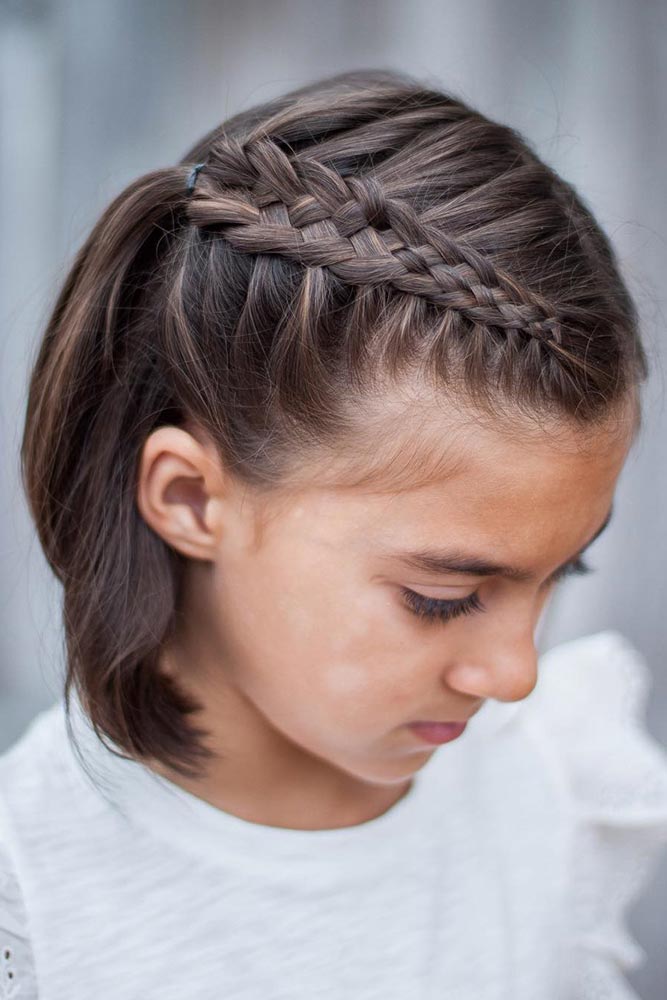 Whether your child has problems growing out her hair or she is simply tired of the hassle of long hair, there are plenty of cute short haircuts to her taste. The bob is an ever-popular style and can be enhanced with various braids like the one in the above photo. It is also one of the easy hairstyles for short hair. The side braid allows for style while the shortened length allows for comfort. Reassure your girl that she doesn't have to have long hair to be beautiful.
Double Dutch Braids For Short Hair
Source: abellasbraids via Instagram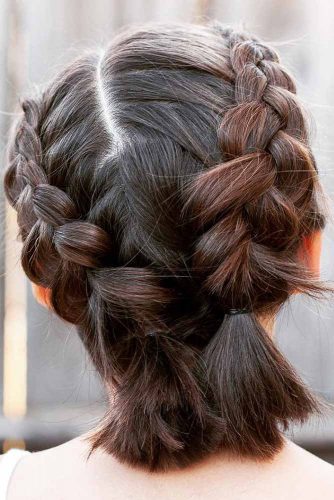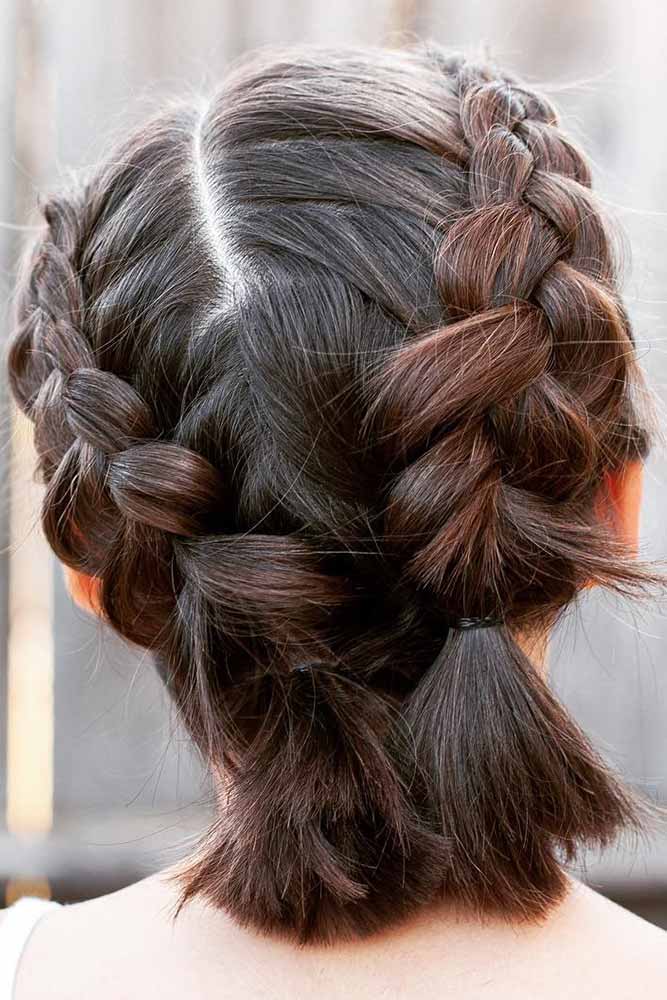 There are several options when it comes to short haircuts for girls. The double Dutch braid is very popular right now. And although it looks complicated, it is fairly easy. Too often people think you can't braid your hair if you have a shorter hairstyle. This is not the case. Part your hair wherever you desire and begin braiding on one side. Contrary to the popular belief, braids do not have to be neat and flawless; messy look braids are in, as well. Once the braid is completed, gently pull at each link of the braid to make it look fuller. Simply spray, and you've completed this hairstyle.